Modbury North Kindergarten Family & Guardian Information Booklet 2023
Page content transcription
If your browser does not render page correctly, please read the page content below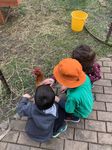 Contact:   Catherine McFarlane

           (Preschool Director)

Address    12 Burragah Court

           Modbury North SA 5092

Phone      (08) 8264 3025

Email      dl.4635.leaders@schools.sa.edu.au

Website http://www.modnthkgn.sa.edu.au

Facebook Modbury North Kindergarten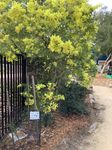 Welcome to Modbury North Kindergarten

We are excited for you to spend your Preschool year with us and we look forward to getting to know you and your
children. We are focused on our children's needs and interests, supporting families and working together to provide a
quality preschool program. Thank you for taking the time to read the information in this pack - if you would like a
printed copy please let us know.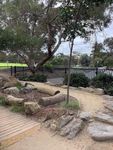 The Modbury North Kindergarten is a Department for Education Kindergarten. We provide a caring, stimulating and
educational play-based environment for your child. We trust that your time at the Modbury North Kindergarten will be
an enjoyable and valuable learning experience. We value your input and hope you enjoy a special year with us and your
child. Firstly, we would like to introduce our teaching team:

Our philosophy influences what we do and how we do it. It is currently under review with the teaching team
contributing and considering what we would like to incorporate as well as information from the enrolment packs (seen
as parent perspective and how families view their child). Families are invited to contribute in developing the philosophy
each year. We are focusing on embedding cultural perspectives, beliefs and ways of being.

Who knows what 2023 will bring!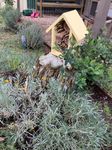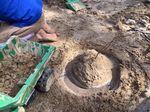 Statement of Philosophy
       We believe that building positive, trusting, respectful and caring relationships
is a vital part of our work with children and families. It is through these
relationships that we support children to feel safe in an inclusive Kindergarten
environment to maximise their learning and development.
      We believe that all children are unique, bringing different experiences,
cultures, knowledge and skills to their learning. We recognise and respect "that
families are children's first and most influential" educators (Belonging, being and
becoming, EYLF 2009, p. 12). We value and learn from the knowledge children and
families bring.
      We believe that children are competent and capable learners who learn best
through long, interrupted time for play in a social environment where they have
opportunities to develop dispositions, skills and processes for lifelong learning. We
believe that every child is individual, developing at their own rate and in their own
unique way. Learning is a lifelong process, shaped by experiences. The physical
environment and resources are flexible and varied, containing many open-ended
resources, including resources for real life experiences.
      We believe that educators should be flexible when working with children;
following children's interests, sourcing resources, observing children, assisting
children to enter play, providing scripts, role modelling and broadening
opportunities. Educators use intentional teaching strategies such as; questioning,
modelling, demonstrating, discussing, hypothesising and problem solving with
children to extend their thinking and learning (Belonging, being and becoming,
EYLF 2009, p. 15). Educators are committed to their own lifelong learning,
reflecting on what they do and how they can improve their practice to improve
outcomes for children.
Statement of Philosophy 2021 - currently under reflection 2023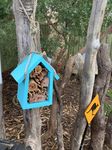 Eligibility
Children start kindergarten a year before school. Your child needs to be turning 4 on or before 30th April 2023 to start
kindergarten at the beginning of 2023. If your child turns 4 on or after the 1st May 2022 until the 31st October, they
begin kindergarten in Term 3 of 2023. Children who are Aboriginal or Torres Strait Islanders or children in care can
attend Kindergarten from 3 years of age for 12 hours per week.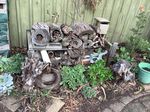 Fees
Session fees are $100 each term. Early each term, an invoice will be placed in your notice pocket. Kindergarten fees are
used to purchase resources (such as paint, glue, construction resources, puzzles and books) for the children to use and
can be paid in cash or via Direct Debit.

    •   Cash register receipts are given for cash payments

    •   Direct Debit details are as follows – Account name: Modbury North Kindergarten BSB: 065 147, Account
        number: 1008 3603.

Please quote your child's name in full as a reference.

If you need to pay any fees in instalments, please see the Director-Cath

Please note: one FREE Kindergarten hat will be given to each child after their Term 1 fees are paid in full.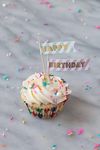 Sessions
Please note the Governing Council have approved a change to session times:

Sessions for 2023 will be held from 845am - 245pm

Group A

Week 1 - Monday, Tuesday & Wednesday

Week 2 - Monday & Tuesday

or

Group B

Week 1- Thursday & Friday

Week 2- Wednesday, Thursday & Friday

Parents provide their preference for days at enrolment and where possible we will offer these days to your child. At
times we are unable to due to numbers. If you are flexible, please let us know to help cater for families that have
previous arrangements or circumstances that can't be changed.

We understand that some people may require longer days. We are sorry if this doesn't meet your care arrangements.
We are focusing on what is best for our children, families, communities and educators and we believe this session timing
will ensure the best learning opportunities for children.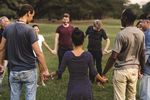 2023 Term Dates
Term 1: 30th January to 14th April

Term 2: 1st May to 7th July

Term 3: 24th July to 29th September

Term 4: 16th October to 15th December
Curriculum
Early Years Learning Framework

The Modbury North Kindergarten use the National Early Years Learning Framework (EYLF) of 'Belonging, Being and
Becoming' for planning, programming, assessing, reflecting and reporting.

Belonging: "Children belong first to a family, a cultural group, a neighbourhood and a wider community" (EYLF, p. 7).
Relationships are extremely important to developing a sense of belonging.

Being: "Being recognises the significance of the here and now in children's lives" (EYLF, p. 7).

Becoming: Children are "shaped by the many different events and circumstances" (EYLF, p. 7) in their life. As young
children learn and grow, they rapidly change.

The five outcomes in the EYLF are broad and acknowledge that children learn in a variety of ways.

    1. Children have a strong sense of identity

    2. Children are connected with and contribute to their world

    3. Children have a strong sense of wellbeing

    4. Children are confident and involved learners

    5. Children are effective communicators
Curriculum:

In the early childhood setting curriculum means 'all the interactions, experiences, activities, routines and events,
planned and unplanned, that occur in an environment designed to foster children's learning and development'.
[adapted from Te Whariki]"

              From EYLF, p.   9

         "Play is a context for learning that:

    •   Allows for the expression of personality and uniqueness

    •   Enhances dispositions such as curiosity and creativity

    •   Enables children to make connections between prior experiences and new learning

    •   Assists children to develop relationships and concepts

    •   Stimulates a sense of wellbeing"

 From    EYLF, p. 9

Daily Routine

The daily routine allows for long uninterrupted periods of play for children to collaborate, explore, discover, practice
knowledge and skills, further develop their social skills, create and imagine while developing their dispositions for
learning. Planned group sessions with intentional teaching that occur during the day are rich in literacy, numeracy, social
skills and music and movement.

Dispositions for Learning

Dispositions are mind habits. They determine how we react to situations in our environment. Educators support children
to develop dispositions for learning that are important for lifelong learning. Examples of some dispositions for learning
are listed below.

Confidence: Being confident allows children to have a go at and take risks with experiences that they may not have tried
before or may be a little bit tricky.

Persistence: Being persistent is about not giving up and keeping on trying if something is hard. It is OK to make mistakes,
because that is how we learn.

Communicability: Learning how to listen to others points of views, share ideas and feelings with others, question and
respond appropriately with other children are all important to learning in a social environment.

Documentation

Throughout your child's year at Kindergarten, educators document children's learning formally and informally. Some of
the ways we document learning is using photos, observations, individual goals, work samples and Statements of
Learning. Parents are welcome to chat to educators or make specific appointment times to discuss their child's learning
throughout the year.
Daily Requirements

Clothing

Please send your child in clothing that is SunSmart:

    •   When outside, children are required to wear loose fitting clothing that covers as much skin as possible.

    •   Clothing made from cool, closely woven fabric is recommended.

    •   Tops that cover the shoulders and, if possible, elbow length sleeves, collars and knee length or longer style
        shorts and skirts are best. Suitable ones can be purchased from Kindy.

Children's clothing should be:

    •   easy for them to manage themselves when they need to go to the toilet (e.g. no tricky buttons, zips or belts, we
        recommend no jeans or tight-fitting pants).

    •   comfortable, non-restrictive and easy to wash. Children engage in messy activities whilst exploring their
        Kindergarten environment. Smocks are provided for painting. However, our Kindy environment supports and
        encourages messy play such as mud, water, paint, play dough etc.

Please do not send your child to Kindergarten in thongs or crocs as these are not safe on the climbing equipment or on
the swings.

Hats

Please ensure that your child has a SunSmart hat in their bag every day. Hats are required to be worn when the UV
rating is 3 or above.

    •   Hats need to protect children's face, neck and ears, i.e. bucket, broad brimmed or legionnaire style hat, clearly
        labelled (as per our Sun Protection Policy). Baseball or peak caps are NOT suitable because they do not fully
        protect children's face, neck or ears.

    •   You can check the UV rating through the Bureau of meteorology website (it is usually displayed under the daily
        temperature) alternatively you can check the kindy notice board each morning.
What to bring

   •   A bag clearly labelled with your child's name

   •   A SunSmart hat

   •   A clearly labelled drink bottle containing only water

   •   Medication (if required- see below for more details)

   •   A spare set of labelled clothes appropriate for the weather (including underwear)

   •   Healthy food (as per our Healthy Food Policy)

           -    Snacks and

           -    A healthy lunch

   •   Before you come to Kindergarten

           -    Please ensure that you assist your child to apply sunscreen on days when the UV rating is going to be 3
                or more. Kindy provides the sunscreen, however if your child has allergies or special skin requirements,
                we ask you to supply your own. Educators will assist children to apply sunscreen during the day (when
                required).

           -    Please label all your children's belongings and regularly check the lost property box for any lost items
What to do when you arrive at Kindergarten in the MORNING
    •   Get your child to put their bag outside on the veranda

    •   Morning snacks stay in your child's bag (unless it is hot), children can place their lunchbox with lunch into the
        fridge

    •   Get your child to put their drink bottle containing water on the trolley

    •   Pay money (when required)

    •   Sign your child in

    •   Check your parent pocket

    •   Parents and caregivers are welcome to do a puzzle, read a book or do an activity with their child before they
        leave

    •   Ensure you stay with and supervise your child until 845am

    •   Lunches need to be clearly labelled (labels and permanent markers are available at Kindy for you to use)

Please remember we are a "NUT AWARE SITE" when packing your child's lunch and snacks. This means no nuts or nut
products including Nutella.

Picking up children at the end of the session

Please pick children up from the back veranda (south) entrance. This allows staff to release children to parents and
caregivers safely. Staff will not release to other people unless notified by parents and they are on the enrolment form. A
Community Noticeboard is located in this area for parents and families. If you need to collect your child early, please let
a staff member know.

Toys

Please encourage your child to leave their toys at home to avoid breakages and loss. If your child would like to show us
something special, please show staff and children at the beginning of the session and take it with you when you leave.

If your child takes home a toy or item that you think is from kindergarten, please return it ASAP.

Absences and attendances

If your child is unwell then they need to rest at home until they are well. This means any children with runny nose
(particularly if green), coughs, temperatures etc need to be home and rest.

Please phone the Kindergarten if your child will be absent or let staff know if they will be away for long periods of time.
Health and Safety

Health and medical information

While it is important that children attend Kindergarten regularly, please do not send them if they are unwell. Staff will
contact parents if children become unwell at kindergarten.

Allergies or medical conditions

It is essential that you supply us with a health care plan signed by a doctor and parent, should your child have allergies
or medical conditions. Please speak with Cath to organise these- there is some additional paperwork that needs to be
completed for children with any allergies or medical conditions and it must be completed before they begin Kindy.

Infectious diseases

Please notify staff if your child contracts an infectious disease or illness e.g. Hand foot and mouth or conjunctivitis. Your
doctor will be able to inform you when your child can return to kindergarten.

Immunisations

If your child is not up to date with their immunisations and we do not have evidence of your child's up to date
immunisation status on an "Immunisation History Statement" (IHS) your child will not be allowed to attend
Kindergarten. These statements can be accessed via a Medicare online account through MyGov, an express plus
Medicare mobile app or by contacting the Australian Immunisation Register on 1800 653 809.

First aid

Staff have first aid training but will treat minor injuries only. Anything else is referred to parents to contact their doctor
for medical treatment. In an emergency, an ambulance will be called, and parents contacted. If we cannot contact you,
we will call the emergency contacts listed on your child's Enrolment Form. Please note that you will be required to pay
any ambulance costs. Contact SA Ambulance Service for more information or Ambulance Cover.
Non-contact infrared thermometer

The thermometer will be used to check the temperature of the central forehead area of a child who appears unwell.
However, if there is perspiration on the forehead, other body surfaces may be measured – these will be non-private
areas.

The Department for Education guidelines state that children that are unwell should not be at Kindergarten or school and
staff will contact a parent/guardian to collect a child who is unwell.

    •   If a child's temperature is 38C or more, we are required to contact a parent/guardian to collect the child
        immediately. If someone is unable to collect them immediately, we are required to call 000 (ambulance).
        Parents/guardians are encouraged to take their child for assessment by a medical professional.

Medication

Staff will only give medication (e.g. antibiotics) that has been prescribed by a doctor and is in the original container as
dispensed from the pharmacy. A medication plan must be completed, and a medication log will be recorded at the
Kindy. We also require a letter/note from the doctor. Children must stay home for the first 24hours with new
medications.

Children with a medical condition, such as asthma or anaphylaxis, will need a health care plan completed by a doctor
detailing the condition, medication and any action to be taken. A copy of this can be emailed to you or collected at
Kindy. There are additional forms once this is done that, we will complete with you once you have the health plan and it
must be completed before they begin Kindy.

Covid 19

Please follow the restrictions and regulations in place by the Government, maintaining social distancing and healthy
hygiene habits, masks are available to wear while at the Kindy. If there are changes to how we operate we will let you
know.

Toilet Training

If your child is not toilet trained before they begin Kindergarten, a Continence Care Plan needs to be completed by your
Doctor or Occupational Therapist and returned to the Kindergarten before your child begins.
Food at Kindergarten

We promote and model healthy eating choices at our Kindergarten.

Food brought from home

    •   We encourage families to supply healthy snacks that are low in

            -    Fat     - Salt - Sugar

    •   Healthy snacks are

            -    High in fibre

            -    Have good nutritional value

    •   We encourage children to bring ONLY water to drink

We discourage the following foods:

    •   Fruit roll ups

    •   Chips

    •   Sweets

    •   Cordial and fruit boxes

    •   Chocolate

    •   Cake

    •   Sweet biscuits

    •   Juices or milks

    •   NO NUTS – In order to ensure the safety of children who suffer from allergies to nuts, please do not provide nuts
        or nut products for your children while at Kindergarten. This includes peanut butter, Nutella, muesli bars or any
        items that may contain traces of nuts

Modbury North Kindergarten policies

As a Department for Education site several our policies are congruent across all Department sites. Our site-specific
policies are:

    •   Sun Protection Policy

    •   Site Behaviour Code

    •   Healthy Food Supply and Nutrition Policy

    •   Inclement and Hot Weather Policy

    •   Parent Concerns Procedure

These policies are available on the Modbury North Kindergarten website.

Please see the Director if you would like a copy of any Department for Education policies. These will be printed from the
Department for Education Intranet.
Additional Services

Following consultation with the director, families may be able to access additional services for their children with a staff
referral. These include; Speech Pathology, Preschool Support, Psychology, general assessments and access to a Social
Worker. We also have onsite Children and Families Health services conduct 4-year-old health screeners at least twice a
year. You will be invited to book one of these sessions or you can request one by speaking with an educator.

The Department for Education offer a bi-lingual service. The number of hours allocated to our site, depends on the
number of bi-lingual children and their language needs.

Children who have special needs or very limited English skills may be able to access Early Entry in Term 4 (if spaces are
available). Please consult with the Director.
Birthdays

We do celebrate birthdays, but ask families not to send cakes, food or party items. We have a little ceremony for those
children interested in celebrating at Kindy.
Family and Guardian Involvement

Parents & Guardian are encouraged to be active participants in their child's learning at Kindy. Ways of being involved
include:

    •   Membership on the Governing Council

    •   Being aware of what is happening by reading noticeboards and newsletters, contributing ideas or resources

    •   Volunteering

    •   Donating resources to extend the program (natural items, wood, pods, pinecones, boxes and seeds)

    •   Supporting fund raising activities

    •   Spending time with your child when you drop them off

    •   Putting kindy photos and work in your child's take-home portfolio

    •   Sharing information with staff about your child or their experiences

Volunteers

Help is always welcome and appreciated and can be offered in several ways, for example; cutting up resources, sewing,
gardening, washing, cleaning at the end of term or working with staff and students cooking, gardening or being creative.
If you would like to come in and help during sessions, then please let staff know.

PLEASE NOTE: Some Volunteers will need to have a Working with Children Check. If you are interested in volunteering at
the Kindergarten, please see the Director for further information.
Governing Council

Kindergartens in SA are legally required to have a management committee. Parents are invited to join the Governing
Council at the Annual General Meeting (usually held in the middle of the first term). Parents can elect for the following
positions:

    •   Chairperson

    •   Vice chairperson

    •   Secretary

    •   Treasurer

    •   Fundraising co-ordinator

    •   General member

Being on the Governing Council is not onerous or time consuming. We meet twice a term, at a time that is convenient
for our Governing Council members.

    •   These meetings are open to all families however only elected members may vote.

    •   It is a great way to meet other parents and learn more about your child's Kindergarten

    •   Participate in major decision making about the Kindergarten

    •   Be involved in fundraising which supports us in providing those extra resources that we would not otherwise
        afford

    •   Our Kindergarten Committee manages the contracts for vital things including cleaning, gardening and finance.

Parent Feedback

As a staff team we pride ourselves in being available to talk 1:1, in a confidential manner on concerns that you may have
regarding your child/ren's time at kindergarten. We love to celebrate any success with you and your child as well as any
concerns. You can talk to us at the beginning or end of session, ring to have a chat or make an appointment to discuss
any concerns. Please see the parent concern or complaint brochures for more information.
Thank you for taking the time to read our Family & Guardian Information booklet.