MOVE MAGAZINE - THIRD FREE MEMBER - SOCIAL MEDIA - Essa
Page content transcription
If your browser does not render page correctly, please read the page content below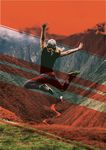 THE
                                 POW
                               SOC     ER
                                   IAL M OF
                                        EDIA

                                                           MOVE MAGAZINE
ISSUE 21 SEPTEMBER 2018

                                                   COM
                                                         B AT
                                                              TING
                                                         PRE
                                                              VEN PHYSIC
                                                                  TAT I     A
                                                                        VE H L INAC
                                                                            E A LT    TI
                                                                                   H PR VITY W
                                                                                       OM      IT
                                                                                           OTIO H
                                                                                                N
                               RETU
                          PHY       R
                              SIOL NING T
                                  OGY     O EX
                                      AFTE     ERCI
                                           R CA     SE
                                                NCE
                                                    R
                          WO
                             RKIN
                           ESSA G AS
                                MEM AN AE                            TH I R
                                   BER    P
                                       OVE AND                              D
                                                                     P O D FR E E M
                                          RSEA                             C AS
                                               S                                T RE EM BER
                                                                                    LE AS
                                                                                          ED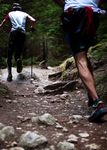 CONTENTS
              THE POWER OF SOCIAL MEDIA
                    – OUR ADVICE TO YOU      4
       RETURNING TO EXERCISE PHYSIOLOGY
                           AFTER CANCER      6-7
                         SERENA WILLIAMS:
     CAN HAVING A BABY ACTUALLY IMPROVE      8-9
   ATHLETIC PERFORMANCE IN THE LONG RUN?

           WORKING AS AN AEP OVERSEAS:
AN INTERVIEW WITH YING-JU CHEN (JEANETTE)    10-11
                       CEO COMMENTARY:
                    ESSA'S TRIP TO TAIWAN    12
                       DVA ALLIED HEALTH
                TREATMENT CYCLE INITIATIVE   13-14
                              AEP PROFILE:
                             CHRIS BRIODY    16-17
         COMBATTING PHYSICAL INACTIVITY
    WITH PREVENTATIVE HEALTH PROMOTION       20
                    MEMBER COMMENTARY:
           ACCREDITED EXERCISE SCIENTISTS,   21
           A FUTURE IN COMMUNITY HEALTH

              PROFESSIONAL DEVELOPMENT
                              CALENDAR       22-23
                       THIRD FREE MEMBER
                       PODCAST RELEASED      25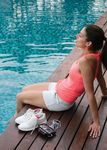 an initiative of

                   2018 ANNUAL CPD
                 POINT REQUIREMENTS      26-27
                  AEPS REPRESENTING
                       THE INDUSTRY      28-29
           ONLINE NDIS TRAINING FOR
        ALLIED HEALTH PROFESSIONALS      31
             ESSA'S NEWEST DIRECTOR
                  AN INTERVIEW WITH      32-33
              PROFESSOR JULIE COTTER

      STATE CHAPTER CHAIRS CATCH-UP
         WITH ACT CHAIR EVA BOLAND       34-35
                        ESSA BUSINESS
                       START-UP GUIDE    36
              PROFESSIONAL PRACTICE
                              FAQS       38-40
   HOW SUPPORT GROUPS CAN BOOST
   YOUR HEALTH AND MAKE CHRONIC          42-43
     CONDITIONS EASIER TO LIVE WITH

                    ESSA ADVERTISING
                          GUIDELINES     45
                     BOOK REVIEW:
          DYNAMIC HUMAN ANATOMY          46
      SCIENCE FOR SPORT: ACL INJURY
     PREVENTION FOR YOUNG FEMALE         48-49
 ATHLETES - WHICH PROGRAMS WORK?

  SUBMISSION TO THE SELECT COMMITTEE
INTO THE OBESITY EPIDEMIC IN AUSTRALIA   50-53
                                                                    3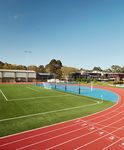 THE POWER OF SOCIAL MEDIA
– OUR ADVICE TO YOU
BY ZOE BICKERSTAFFE, MARKETING, COMMUNICATIONS & MEMBER DEVELOPMENT MANAGER

"We don't have a choice on whether we do social media – the question is how well
we do it!" – Erik Qualman

After a recent phone conversation with an ESSA             'News', you should find an abundance of exercise
member, it became obvious that social media still          news articles that you can share. Another extremely
remains a little bit of a mystery to some business         easy way to fill your page is to follow the ESSA and
owners. This member had a great business but had left      Exercise Right Facebook pages – every day we share
their Facebook page dormant and had a couple of            a number of news items and infographics that can be
key questions.                                             repurposed onto your own business page.

"Do I really need to have a Facebook                       Facebook shouldn't be a chore – use it as an extra
page?"                                                     tool to help build your brand. All you need to do is be
                                                           organised, use your imagination and have a little fun.
Despite its recent scandals, Facebook is still a "go to"   If you would like any advice, contact us and we will be
source for most Australians and will continue to be        happy to help marketing@essa.org.au.
popular. For any business without a Facebook channel,
you are potentially missing out on a chance to create a    TOP TIPS FOR ESSA MEMBERS
relationship with current and future clients.
                                                           »» Post regularly – It shouldn't take you hours to
Facebook might not be the best place to gain clients          schedule in a week's worth of Facebook posts for
but is a great way to create a buzz around your               your own business page. Set aside half an hour
business and help get word out to the wider audience          and blast it out! Use a notepad or diary to make a
via word of mouth. At ESSA we see many successful             note of when you have scheduled posts for so you
businesses share the community they are creating in           don't double up.
their clinics via Facebook as well as sharing good
news stories.                                              »» Use your own language – Speak to people like
                                                              you would normally! Don't make up big words or
"I don't know what to share on my page?"                      fancy sayings – just be real. Facebook is meant to
                                                              be fun and engaging, be professional yet add your
Anything you want! Facebook is a social hub, so               own flare.
imagination is king. There is a general rule of "80/20"    »» Imagery is everything – A picture does paint a
– 80% of information that is shared on Facebook               thousand words, and what paints a million words
should not be the hard sell, it should be news, stories,      is your own photos! Client, clinic… or even better
images, quotes or just a good old joke. The 20% can           a cute dog, anything that gives people a chance to
be directly linked to your business and what you offer.       hit "like" is valuable.
                                                           »» Update your details – Make sure all your contact
"I don't know where to get 'stuff' to share
                                                              details are up to date, it's easy to miss – but you don't
on my page?"
                                                              want clients to not be able to access your website.
There should be no excuse – the Google world is your
oyster! If you search for 'health and exercise' and hit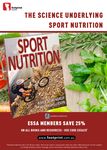 RETURNING TO EXERCISE
PHYSIOLOGY AFTER CANCER
BY CAMELLA BRIGHTMAN, MEMBER COMMUNICATIONS OFFICER

After being initially diagnosed with cancer fourteen years ago, Cheryl Burnette had to
put her life on hold again at the beginning of 2017 when she received a terminal
diagnosis. Eighteen months later, Cheryl shares with us her inspiring journey about
returning to work as an AEP after cancer.

First of all Cheryl – how are you feeling?                   nutrition, has played an important role in maintaining
What's your health status at the moment?                     my health to this point.

I'm currently feeling well, energetic and positive having    You've completed a few different
outlived a terminal diagnosis by 12 months. At this          qualifications from different parts of the
point in time, the cancer appears to be stable and it        world – talk us through your career so far?
is my intention to enjoy every day and I'm looking
forward to the future.                                       In the early 90s I worked in London as a Group
                                                             Exercise Trainer and qualified with the American
Diagnosed with cancer 14 years ago, then                     College of Sports Medicine as a Health/Fitness
diagnosed as terminal in 2017, please                        Instructor. With a strong interest in health and wellness,
take us through your health journey from                     and a desire to learn in-depth knowledge regarding
then to now.                                                 physiology and biomechanics, I studied physiotherapy,
                                                             for which I gained a First Class Honours. Over the
In 2004, during pregnancy, I developed a rare form           past 25 years, I've worked in various countries as
of aggressive cancer in my foot, known as a Synovial         an Exercise Instructor, Personal Trainer, Health Club
Sarcoma. I gave birth to my son and shortly thereafter       Manager and AEP.
had my foot amputated. I've since worn a prosthetic leg.
                                                             Once you got to Australia, what
Having a young baby, a cancer diagnosis and loss of          encouraged you to explore exercise
a limb, we moved to Australia to be near family for          physiology after completing a
support and to re-build our future. Having worked in         physiotherapy course?
health and wellness since 1991, I returned to the industry
as an Exercise Instructor and eventually qualified as an     Unfortunately, as I developed cancer not long
AEP. Six months after starting work in my new role as an     after qualifying as a physiotherapist, I never
AEP, I was informed that the cancer had metastasized to      actually practiced in the profession. By the time
my lungs and that there was no cure.                         I'd got back onto my feet, following the first bout
                                                             of cancer, I was unable to gain registration as
I was grateful to be given a place on an                     a physiotherapist as I was required to upskill in
immunotherapy drug trial which involved an IV                my qualification. As my career focus has always
infusion every 3 weeks, for 18 months. This type of          leaned towards physical activity and having a
treatment has demonstrated positive results for many         strong belief that exercise is medicine, I felt that my
people, unfortunately however, in my case the cancer         preference was towards a purely exercise-based
slowly progressed. I therefore completed the trial and       profession rather than physiotherapy, which uses
now follow an integrative treatment regimen. I strongly      various treatment modalities.
feel that lifestyle medicine, including exercise and
You were determined to fight through this
diagnosis – where did that strength and
positive spirit throughout your treatment
and the clinical trials come from?

When initially diagnosed with cancer, I felt extremely
vulnerable. Two years ago however, when informed
that the cancer had metastasized, I felt a sense of
hope and determination that there was a lot that I
could do to empower myself to navigate the journey
and improve my chance of survival. I welcomed this
opportunity to own my own health and wellness,
and to support my body in its healing. I embraced
lifestyle medicine including exercise, nutrition and
meditation, and I believe that this approach helped
immensely. At times, the road has certainly been            step back into life again. After spending several years
rocky, however, for the most part, I feel that I've         intensely researching cancer to support my own well-
remained strong and buoyant.                                being however, I felt that I'd found an interesting idea
                                                            for a study involving exercise and the gut microbiome,
There's been a lot of focus in the media                    that was worthy of further investigation. In the initial
lately about how cancer patients should                     part of the year, I therefore focused on preparing and
be prescribed exercise as medicine. What's                  lodging a PhD research proposal. Unfortunately, I was
your experience with exercise been like                     unable to gain a funded position to support the work
as a cancer patient trained in exercise                     and therefore the project was put on hold.
physiology?
                                                            As such, I'm currently working with a small number of
Being a cancer patient and an AEP, I feel that I've         patients, and I'm also looking for new opportunities
gained a unique perspective into the use of exercise for    to leverage my personal experience in order to help
the management of cancer, and I'm keen to apply this        as many people as possible who are also on a similar
valuable experience to support other cancer patients in     cancer journey.
the future.
                                                            Have the past two years changed you as an
For the most part, I maintained a regular level of          AEP? What's your mission now?
physical activity and, without fail, I always felt better
for having done so. Activities included cardiovascular      There's a large body of evidence that identifies a
exercise, resistance training, walking in nature, and       multitude of health benefits to be gained from physical
meditation. I would like to mention however, that           activity for people living with cancer. The past two
although as an AEP I am aware of the benefits of more       years have absolutely reinforced this to me as I have
intense levels of exercise, there were days when my         personally felt the benefits, and I will passionately
preference was towards gentle activity.                     promote exercise for cancer in my role as an AEP.

My advice to other AEPs working with cancer                 Over recent years, there's been an emerging trend
patients would be to ensure great listening skills          in the development of comprehensive centres that
and be mindful of how the patient is feeling on the         offer lifestyle medicine, including exercise, to improve
day. The cancer patient can be on an emotional and          cancer care provision and survivorship. As such, I'm
physical rollercoaster. Be prepared to tailor their         very keen to become involved, in some capacity, within
exercise program accordingly, go with the flow and          this area. I'm also currently looking at sourcing funding
encourage a patient's enjoyment. Social support             in order to pursue my research proposal.
from group exercise may also help to boost a
patient's emotional well-being as the cancer journey        Thank you for your time Cheryl – did you
can be isolating at times.                                  have anything further to add?

What has been the driving force for your return             Thank you for your interest in my story. All I would like
to work as an AEP at the start of the year?                 to add is that after personally experiencing the benefits
                                                            of exercise and seeing how it boosts the health and
I intended to commence work as an AEP in January            well-being of others, I believe without a doubt, that
of this year as I like helping others and felt ready to     'Exercise is Medicine'!

                                                                                                                   7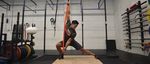 SERENA WILLIAMS:
CAN HAVING A BABY ACTUALLY IMPROVE
ATHLETIC PERFORMANCE IN THE LONG RUN?
Original article:
http://www.abc.net.au/news/2018-09-07/serena-williams-why-some-athletes-stronger-after-pregnancy/10208896

When Serena Williams demolished Anastasija Sevastova         The general consensus is that women may become better
6-3, 6-0 in this year's US open semi-final, it was just      athletes post-birth. But it's more about their heads than
another stunning moment on her incredible climb up the       their bodies.
post-birth mountain.
                                                             A DIFFERENT PERSPECTIVE
Her progress has been particularly impressive given she
almost died due to complications after labour.               Susan White is a sports physician who's worked for
                                                             decades in the Olympic and Paralympic sphere and
The physical hurdles for post-partum athletes, even those    within netball and swimming. She says women can
with relatively trouble-free births, are well-known. But     become better athletes post-baby, but more because of
can having had a baby, as some claim, actually make          "psychosocial" benefits, rather than physical.
sportswomen better athletes?
                                                             "You are not going to be a worse athlete after you've had
It is an idea that gained currency on the back of stunning   a baby," Dr White says.
performances by some of the world's leading long-
distance runners and endurance athletes.                     "Is it going to make you a better athlete? Maybe, because
                                                             you learn a whole lot of things about yourself and the
Marathon world record holder Paula Radcliffe was back        practicalities of that."
running an incredible 12 days after giving birth. And
won the New York Marathon nine months later.                 "The general feeling is that [if athletes do improve]
                                                             it's actually combination of things, most of which are
US runner Kara Goucher set a personal best at the 2011       psychological and practical.
Boston Marathon and finished fifth an even shorter time
after labour. Her compatriot, swimmer Dana Vollmer, won      "If you can come back and be an athlete and manage
three medals at Rio Olympics 15 months after delivering      having a baby and push through all of the stuff that
her son.                                                     goes with that, then you also understand perhaps
                                                             different limits than you had before, you have to be more
That theory suggests the hormonal and cardiovascular         organised, just to be more focused, all of these things."
boosts that happen in pregnancy last for much longer
than the expected four to six weeks after birth.             Bec Bulley would agree. The international netballer has
                                                             now retired for a second time, after returning to Super
But there is, in truth, limited evidence to back that up.    Netball after the birth of her first child, Indie, in 2016.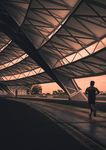 For her, birth made her better, but not because of oxygen         However, she admits there's no doubt women who've just
or hormones.                                                      given birth are stronger and fitter than they were before.

"I felt that I was able to get back to a high level of strength   "Pregnancy is like undergoing a program of resistance
and fitness without as much training," she says.                  training because your body adapts to the increasing load
                                                                  over nine months," she says.
"I also felt that I played better because I had more
balance in my life. I wasn't totally focused on netball,          "So even if you did no exercise during pregnancy [unlike
instead I was busy being a mum.                                   most athletes] you would still end up with a 10 per cent
                                                                  improvement in oxygen-carrying capacity by the end of
"The time off I had whilst having a baby also allowed me          the pregnancy."
to come back refreshed and invigorated."
                                                                  "I do believe that athletes can maintain [the physiological
Her comments echo the thoughts of another trailblazer,            benefits of pregnancy] for longer, but there's no scientific
tennis great Evonne Goolagong-Cawley, who recently                evidence. There's evidence from individual athletes."
reflected on the difference when she came back to her
celebrated career after the birth of her daughter.                Dr White points to the offset of those benefits by the ways
                                                                  in which pregnancy can produce problems for athletes —
"I think it's more fun, because you'd go back, and instead        for example pelvic floor instability and breastfeeding that
of just going out to dinner or something you'd see Kelly          suppresses potentially fatigue-reducing oestrogen.
and play with her — it just made me more relaxed, and
much happier within myself," she said.                            And that's before you take into account general soreness
                                                                  and fatigue.
"I felt pure joy after having Kelly and that came out on
the court."                                                       RETURNING MUMS 'FEEL LIKE SUPER
                                                                  HEROES'
MAKING SPORT MORE MOTHER FRIENDLY
                                                                  Every athlete, like every pregnancy, is different. But most
Few athletes, in any sport, would enjoy the same level            elite athletes retain the core fitness born of a lifetime of
of support as Serena Williams. But netball, with its              training and competing.
breakthrough mother-friendly contracts, is heading in the
right direction.                                                  What of amateur sportswomen whose past-time is
                                                                  interrupted by becoming mothers?
The Giants agreed to conditions that allowed Bulley not to
be separated too much from her daughter and continue              Sarah Evans, a Brisbane exercise physiologist who's
breastfeeding.                                                    worked with women in AFL and rugby union, points out
                                                                  the different psychological benefits of giving birth lower
"If I didn't have the support that I received from Netball        down the athletic scale.
NSW and the [Super Netball team] Giants I wouldn't
have returned to netball", she says.                              While one state-level semi-professional athlete she
                                                                  worked with was frustrated by how long it was taking to
"I think it's so important that we can negotiate things that      return to fitness, many clients who ran for fun began to
support mothers to return to elite sport."                        feel like super heroes on their return.

Professor Wendy Brown co-authored one of the leading              "I've heard a lot of people anecdotally report their
studies on the subject that included a thorough literature        mental fortitude has increased after coming back from
review of the evidence.                                           childbirth," she says.

She points out the research that best correlates to the           "Definitely some of my recreational athletes … they've
experience of elite sportswomen was actually conducted            found that [compared to] going through natural labour,
on female soldiers.                                               the last five to 10 kilometres are less unpleasant."

It shows it takes anywhere between two and 24 months              So they feel like if they get through birth, they can
to return to full fitness, but Professor Brown "doubts their      do anything?
level of motivation to return compared to sportswomen".
                                                                  "It really puts everything into perspective for them."

                                                                                                                             9
WORKING AS
AN AEP OVERSEAS
AN INTERVIEW WITH
YING-JU CHEN (JEANETTE)

BY CAMELLA BRIGHTMAN, MEMBER
COMMUNICATIONS OFFICER

After completing her studies in Australia
in 2013, Ying-Ju Chen (Jeanette) returned
back to Taiwan to educate her community
on exercise as medicine and the benefits
of exercise physiology services. After
spending time with the ESSA CEO and
President at a recent conference in Taiwan,
Jeanette spoke with us further about her
role as an AEP.
What encouraged you to travel to                            What has your experience been taking
Australia to complete your exercise                         your AEP business back to Taiwan where
physiology studies?                                         exercise physiology is not considered a
                                                            profession?
Since I graduated from my Bachelor degree of Athletic
Training from the National Taiwan Sport University          When I came back to Taiwan I had tried to introduce
in Taiwan, I was planning to study further in sports        myself as a clinical exercise physiologist to allied health
science in other countries to gain more knowledge           professionals like doctors and physical therapists.
and expand my professionalism. As Australia is a            However, for their understanding of this new position, I
well-known sporting nation with warm weather and            was considered as a person doing rehabilitation which
a friendly environment, I decided to study at the           should be the work content of a physical therapist or
University of Queensland (UQ), encouraged by UQ's           a personal trainer in a gym. Also, the National Health
excellent reputation around the world. Also, the course     Insurance in Taiwan would not cover the service and
structure of clinical exercise physiology involved the      referral because a clinical exercise physiologist is not
exercise prescription training for multiple groups which    considered as a profession.
was the part I lacked experience in. I believed that this
ability is vital regardless of being a clinical exercise    In order to work as a clinical exercise physiologist,
physiologist or an athletic trainer.                        I decided to open my own gym studio. In terms of
                                                            position title, I use both clinical exercise physiologist
What does your role as an AEP in                            and an athletic trainer to indicate my ability and
Taiwan include?                                             professionalism. However, the few issues I am still
                                                            processing are purchasing appropriate equipment,
I am an accredited athletic trainer in Taiwan as well,      marketing acceptance, and manpower shortage.
therefore the majority of my clients were athletes
with injuries at the beginning. As time went on, more       How has your community reacted to the
people around me understood my work content and             role of exercise as medicine?
specialisation compared to other professions. Now, my
clients are various – not only athletes but also people     In Taiwan, the majority of people believe that exercise
with obesity, ageing, metabolic diseases, neurological      is beneficial for health, but it is just considered as
and musculoskeletal conditions and disabilities.            casual activities not as medicine and even risky
for patients. Therefore, it is neglected that exercise     On the other hand, I have connected with many
should be prescribed like medicine in a specific dosage    allied health professionals such as doctors, physical
and formulation to each individual person or patient       therapists and occupational therapists to expand
diagnosed with conditions.                                 exercise prescription and the role of clinical exercise
                                                           physiologists.
Eventually some doctors in Taiwan realised that just
telling patients to do exercise is not clear enough, so    Why have you chosen to remain accredited
the ACSM's "Exercise is Medicine" has been noticed,        and an ESSA member whilst working
and many workshops about exercise prescription have        overseas?
been held over the last couple of years.
                                                           Providing exercise prescription as a clinical exercise
What has been a career highlight for you                   physiologist is a recently new concept in Taiwan,
so far?                                                    therefore it is important to hold a creditable and
                                                           convincing certificate to prove my education
I have been running my own gym studio for one and          background and experience when I am promoting
a half years after my previous job which involved a        my services. As ESSA is the professional organisation
project to build up gyms in community health centres in    to represent and support AEPs in Australia, the
China, and my major service is one-on-one sessions.        certification and the ESSA membership is reliable
I am happy that more and more people are coming            and valuable for academic experience exchange and
for consultations about exercise prescription and          international work opportunities. Furthermore, the
professional health advice, and also stay with me          substantial benefit of being an ESSA member for me
to maintain exercising habits and promote clinical         is developing the up-to-date practice resources and
exercise physiologists.                                    knowledge, and revising professional standards and
                                                           other documents.
For example, many of my clients with obesity are
controlling their chronic conditions well and have
changed their diet; clients with the frailty syndrome
have started to believe that exercise is crucial for the
improvement of the quality of life; and the groups
with disabilities have turned to be more positive on
many aspects. Some of my clients with disability
are professional athletes for the following Asia Para
Games, and finally they understand the advantage of
exercise not only for their sports performance but also
their quality of life. Also, I have held a few workshops
to explain the importance of exercise prescription to
the coaches, athletes and doctors.

                                                                                                                11
CEO
COMMENTARY:
ESSA'S TRIP TO TAIWAN

In early August, ESSA President, Kirsty Rawlings, and I were invited speakers at the Society for
Chinese Scholars of Exercise Physiology and Fitness conference in Taiwan.

It was a wonderful opportunity for ESSA to showcase all our accredited professionals and
the role they play in the health and performance to the wider Chinese professions. There
was significant interest in how they could access our course accreditation and individual
accreditation and the possibility of our members being mentors to help develop their profession.

It was also great to catch up with one our AEPs, Ying-Ju Chen (Jeanette), who has now moved
backed to Taiwan to practice and help develop the professions.

    Do you have, or do you know of, an interesting role as an ESSA member that you'd
    like to have featured in an issue of MOVE magazine? Get in touch with us today:
    marketing@essa.org.au
DVA ALLIED HEALTH
TREATMENT CYCLE INITIATIVE

The 2018-2019 Federal Budget announced a new                 DVA clarified the following points on the
Treatment Cycle initiative which included a change           treatment cycle:
from July 2019 to the allied health services available
to veterans. This will apply to all veterans eligible for    »» A GP can refer for up to 12 sessions per cycle. A
allied health services.                                         referral may be made for less than 12 sessions
                                                                based on treatment needs (e.g. where outcomes are
Under this new treatment cycle, the GP may make a               expected to be achieved sooner, or there is a need for
referral for up to 12 sessions of allied health service         an earlier review)
delivery if it is clinically required for the patient. The
                                                             »» Allied health providers will need to report to the GP
patient will then undertake the treatment provided by
                                                                at the end of the cycle, focussing on outcomes and
the allied health practitioner. This new referral method
                                                                objective measures
will apply to all DVA allied health services, excluding
dental and optical services. See Figure 1 below.             »» The GP will review the veteran's needs at the end of
                                                                12 sessions or 1 year, whichever comes first
At the end of the treatment cycle, the allied health         »» A veteran may have as many treatment cycles per
provider will provide a report back to the GP. If the           type of practitioner as clinically necessary
GP assesses that further allied health treatment is
clinically required, then the GP will refer the patient      »» There will not be an increased burden on GPs and
for a further treatment cycle of up to 12 sessions.             veterans to obtain referrals. Veterans average 12
A client may have as many treatment cycles are                  GP visits per year, and those with complex care
clinically required.                                            needs require regular engagement with their GP for
                                                                optimum care
ESSA and 21 other peak medical and allied health
associations attended a Health Provider Partnership          The focus of this workshop was to consider what an
Forum workshop with DVA on 22 August 2018                    ideal treatment cycle would look like, potential issues
discuss the federal budget changes introducing a new         and propose strategies for DVA consideration. It was
treatment cycle model from July 2019. The goal of            a very positive collaborative discussion, and DVA
treatment cycle change is to improve care of veterans        have committed to work through the suggestions and
through better care coordination, greater focus on           consider what can be implemented, including financial
functional outcomes and increased accountability.            support/incentives.

                                                                                                                  13
Discussions included:
»» Communication strategies and needs for veterans,                    »» Importance of setting appropriate expectations at
    GPs and allied health professionals to support the                    the beginning of treatment through collaborative
    transition and implementation of the treatment cycle                  discussion with all parties (veteran, carer/families,
                                                                          GPs, allied health practitioners)
»»   Strategies to support self-management beyond treatment
                                                                       »» Importance of quality assurance review processes
»» Importance of supporting multi-disciplinary care
                                                                          and accountability; ways to support allied health
   – e.g. referral frameworks, case conferencing,
                                                                          providers in outcomes and objective measures; and
   reporting frameworks
                                                                          managing increased reporting

                                                         FIGURE 1
                                                                                                                       Treatment
                                  GP refers
                                                             Allied health              Patient                        completed
          Patient visits          patient to
                                                             provider treats            returns to GP                  or additional
          the GP                  allied health
                                                             patient                    for review                     referral
                                  provider
                                                                                                                       generated

      The GP works with           The GP writes a          The allied health               The allied                    The GP will
       the patient to plan     referral to the allied      provider assesses            health provider             determine whether
     health care goal and        health provider to      the patient, develops      communicates with                 treatment should
       treatment options,       initiate an episode        a treatment plan,          the GP regarding            continue or not - and
     which may inlcude a          of allied health         delivers treatment          the outcomes of            if so, which forms of
      referral to an allied        treatment. The             and reviews            the treatment plan,            treatment and who
       health provider or     referral is limited to a     outcomes against              including any             the provider will be.
         different type of    maximum number of             treatment plan.           recommendations
             provider.        treatments (up to 12).                               for further treatment.
                                                                                    The GP assesses the
                                                                                   outcome of the allied
                                                                                       health treatment.

                                                                                         Assists to reduce pain
                                                                                         Assists to reduce swelling
                                                                                         Assists to correct posture
                                                                                         Allows full range of movement
                                                                                         Water resistant

      STRETCHIER.                                                                        Wear up to 5 days
                                                                                         Hypoallergenic

      STICKIER.
                                                                                         No latex or zinc oxide

      SUPERIOR.
EDUCATION@ROCKTAPE.COM.AU
ROCKTAPE.COM.AU                                                     COURSES AVAILABLE - SEE WEBSITE FOR DETAILS
ESSA COMMENTARY:
CARLY RYAN, STANDARDS ADVISOR

DVA have announced that the treatment cycle is planned to operate from 2019-
20 onwards. DVA will evaluate the implementation of the treatment cycle in its
first year of operation and report back to government in 2020.

Through the Health Provider Partnership Forum ESSA has raised many of the
issues we are hearing from our AEPs, including referrals, managing expectations
of all parties involved, and best care for those complex chronic conditions
including significant mental health conditions. DVA have acknowledged the need
to address these concerns, and the practical strategies suggested. DVA will spend
the next few months working through this, and ESSA will communicate further
details once they are available.

What does this mean for AEPs?

An AEP providing services to veterans under DVA will continue to work under the
current rules until July 2019.

ESSA encourages you to think about your current practices to ensure the
transition for your veterans is smooth. For example, a key driving factor behind
this change was that GPs need more regular updates about their patients.
Under the current structure, there is less emphasis on the allied health provider
communicating progress to the GP. The new cycle brings DVA into line with other
compensable schemes with regular reporting and review requirements. Some
steps include:
»» Review your current treatment plan structure – for example, timing and type
   assessments/reassessments
»» Review case records- for example, ensuring clear evidence of clinical progress,
   reassessments and changes to the treatment plan
»» Ensure you are regularly communicating with the GP, health care team (e.g. other
   treatment providers), and veteran about progress and expectations for treatment

Based on the treatment statistics available, the new treatment cycle shouldn't
have major impacts to AEP practices. However, as the allied health
professional you are ultimately responsible for ensuring all services you
provide meet the requirements so it's important you are up to date and
regularly reviewing your services.

If you have any questions, please contact me in the ESSA office on
07 3171 3335 or via carly.ryan@essa.org.au.

                                                                                      15
AEP PROFILE:
CHRIS BRIODY
BY CAMELLA BRIGHTMAN, MEMBER
COMMUNICATIONS OFFICER

Tell us a little about your background, Chris.             their respective families is a privilege and definitely
                                                           not an average day. My day would be full of initial
I completed an undergraduate dual-degree of Sport          or subsequent intervention sessions providing
and Exercise Science and Business Management.              therapy to people with physical disabilities, cerebral
From there, AEPs were recognised as an allied health       palsy, global development delay, Tourette's, ASD,
professional so I went on to complete my Masters in        and stroke, just to name a few conditions. If it is
Clinical Exercise Physiology (Rehabilitation).             an initial, I would complete baseline assessments
                                                           including 6MWT, 6 metre up and go test and 30
What does your role at PATCHES                             STS upon other outcome measures and then design
Paediatrics and Therapy Services involve?                  an individually tailored exercise program based
                                                           on functional mobility independence. If it was a
My title is the Clinical Services Manager - Therapy        subsequent session, I would provide interventions
Services. PATCHES vision is to deliver high-quality        that vary between hydrotherapy, gym-based
service delivery in hard to reach places. I lead a team    home visits which might include body weight or
of 40 allied health clinicians providing therapy to        use of resistance bands, and park sessions with
individuals with disabilities with the goal of improving   paediatrics. My exercise physiology interventions
functional independence across Western Australia           are always goal directed using the GAS, functional
and Northern Territory. I manage and work within a         which directly relate to activities of daily living and
multi-disciplinary team including AEPs, occupational       also include a psychosocial/behavioural change
therapists, speech therapists, psychologists, mental       outcome measure recording.
health accredited social workers, physiotherapists,
therapy assistants, and administrative officers.           What is it about the paediatric disability
                                                           sector that you are most passionate about?
What does an average day in the life at
PATCHES look like?                                         The majority of my case load is paediatrics aged
                                                           between 6 and 18, however I do provide therapy
An average day: Well, having the opportunity to            intervention to individuals up to the age of 65. The
work with inspirational clients with disabilities and      research illustrates early intervention for functional
development, so knowing that by working with                  With all the recent changes in the
individuals at a young age you can positively                 disability sector, what has your
change their lives is most rewarding. I've also               experience been so far?
learnt to program sessions so that they are fun and
engaging for kids, such as playing fitness bingo, to          The NDIS has been life changing for families with
promote physical activity and movement in a game-             disabilities. I have worked with numerous families who
based environment.                                            haven't had or have had minimal therapy through
                                                              the public health hospital system or through the old
I also have a passion for neurological conditions,            disability funding schemes such as better start.
so to have the opportunity to provide therapy to
individuals who have the following disabilities               I see first-hand on a daily basis the impact allied health
is a privilege: stroke, cerebral palsy and global             clinicians can have on individuals and their families
development disorder.                                         with disabilities. From an exercise physiology point of
                                                              view, mobility functional assessments such as 6 minute
Any inspirational client stories?                             walks or 6 metre up and go tests directly correlate
                                                              to ADLs. Through physical therapy intervention, the
I think every outcome measure improvement for my              improvement in outcome measures reduce functional
caseload is an inspirational story as it has such a huge      impairment, increase functional independence and thus
positive impact on their lives. To date, some of my           are life changing.
clients have lost a lot of weight, some have achieved the
ability to walk again, and others have improved their         I would also like to add that Beth Sheehan and ESSA
functional mobility independence.                             are currently doing a fantastic job advocating for
                                                              and educating NDIA on the profession of accredited
This allows my clients to perform an increase in their        exercise physiologists to receive funding through
ADLs (Activities of Daily Living) to now being able           the NDIS.
to work, volunteer, play with their kids or grandkids
more, and increase participation into their respective
communities due to having improved their gait, strength,
tolerance to fatigue, or even self-confidence respectively.

                                                                 Would you like to be featured as a member
                                                                 profile in an issue of MOVE magazine? Know
                                                                 of a passionate member we should get in touch
                                                                 with? Let us know: marketing@essa.org.au

                                                                                                                  17
Take your accreditation
to the next level
Join the Sport Science School that has been ranked #1 in the
world for two years running*. Advance your career by learning
from expert academics and drawing from industry-leading
research in sport and exercise science.

Master of Applied Sport Science                                                        Master of Clinical Exercise Physiology
Location: Cloud Campus (online)                                                        Location: Burwood (Melbourne) Campus
Intake: Trimester 1, 2 and 3                                                           Intake: Trimester 1
Duration: 1 year full-time (1.5 years in                                               Duration: 1.5 years full-time or part-time
commencing in T2 or T3) or part-time                                                   equivalent.
equivalent
Our Master of Applied Sport Science is designed                                        Our Master of Clinical Exercise Physiology
to meet the increasing industry need for high                                          program is the first clinical exercise course in
level sport scientists. The course builds on                                           Victoria to achieve accreditation with ESSA.
your existing knowledge and expertise gained                                           Students undertake hands-on experience
through previous education and experience. It                                          in Deakin's award-winning Clinical Exercise
will provide you the appropriate professional                                          Learning Centre at the Melbourne Burwood
development to underpin career advancement                                             Campus, as well as at the Baker IDI Heart and
in to senior sport scientist positions or a                                            Diabetes Institute, where they develop practical
transition into a sport science research                                               skills under close supervision and mentoring.
environment.

deakin.edu.au/sport
*ShanghaiRanking's Global Ranking of Sport Science Schools and Departments 2016-2017
Deakin University CRICOS Provider Code: 00113B
Study sport with the world's #1
Deakin's School of Exercise and Nutrition
Sciences has cemented its position as the
world's best, having been ranked #1 sport
science school in the world for the second
year running.* The Shanghai Global Ranking
of Sport Science Schools and Departments
recognises academic excellence and
industry-leading research by highlighting the
performance of the top 300 universities with
sport-related units across the world.

                                         19
COMBATTING PHYSICAL INACTIVITY
WITH PREVENTATIVE HEALTH PROMOTION
BY CAMELLA BRIGHTMAN, MEMBER COMMUNICATIONS OFFICER

The World Health Organization's (WHO) goal to reduce physical inactivity by 15% by 2030 has
been highlighted in their recent Global Action Plan on Physical Activity 2018-2030. WHO's plan
encourages countries to increase levels of physical activity through strengthening their response with
evidence-based policy solutions, guidelines and implementation tools.

Exercise & Sports Science Australia (ESSA) is urging           Exercise assists with the prevention of risk factors for
the Australian Government to implement preventative            chronic disease – 32% of Australia's total burden of
health policies that invest in actions that promote walking,   disease is attributed to modifiable risk factor. Physical
cycling, sport, active recreation and play which promotes      activity also increases endorphin release, improves mental
community well-being and quality of life for all.              health and can prevent or reduce the impact of mental
                                                               health conditions, as well as reducing stress and anxiety.
"Accredited Exercise Scientists (AES) play a significant
role in prevention and health promotion. However,              "An Accredited Exercise Scientist provides an evidence
these solutions to combat physical inactivity globally,        based practice approach to exercise and promotes and
especially in Australia, requires a whole of government        delivers individualised exercise programs to assist in
approach," says Beth Sheehan, ESSA Practice                    preventing risk factors of chronic disease and promoting
Innovation Advisor.                                            health."

"With the release of the recent National Sports Plan           "The future of Accredited Exercise Scientists will be
by Sport Australia, it's encouraging to see that the           best placed in environments and work places such as
Australian Government is aware that an increase in             active transport, corporate health, health promotion,
physical activity is needed, but the implementation of a       community health projects, but the Australian
Federal Government National Physical Activity Action           Government has an important role to play in initiating
Plan is now vital."                                            support to implement these community partnerships."

With 50% of Australians having at least 1 of 8 common          The ESSA for an Active Nation campaign is therefore
chronic conditions (cancer, cardiovascular disease,            calling on the Federal Government, as well as state and
mental health, arthritis, back pain, lung disease,             local governments, to commit to building a nation where
asthma, diabetes), and 23% having at least 2 or more,          everyone is supported to be active.
$467 million is spent on health every year – that's $19
per person, per day.                                           "Too often the blame for inactivity is levelled at the
                                                               individual. This is unfair. ESSA have launched the Active
Although the leading causes of death in Australia              Nation campaign to get physical activity and exercise
ranges from coronary heart disease, to dementia and            higher up on the government's agenda and promote the
Alzheimer's, and lung cancer and lung disease, most            benefits of the general public working with Accredited
are preventable with exercise assisting in the prevention,     Exercise Scientists for prevention and health promotion,"
management and treatment for all conditions.                   adds Ms Sheehan.

"There's no denying the benefits physical activity has         To find out more about the ESSA for an Active Nation
on the health and well-being of all Australians. Physical      campaign, click here.
activity assists in reducing the burden of disease,
mortality and morbidity, and improves social interaction
and community networks," explains Ms Sheehan.
MEMBER COMMENTARY:
ACCREDITED EXERCISE SCIENTISTS – A FUTURE IN
COMMUNITY HEALTH

BY VANESSA JONES, AES, AEP, AND MANAGER OF HEALTH & WELL-BEING AT LINK
HEALTH AND COMMUNITY

Person-centred. Restorative. Reablement. Prevention.
Early Intervention. Well-being.
For those working in public community health, these will not be unfamiliar terms.
All funding models place the person at the centre of their care, and aim to
maintain or improve function to promote self-management and independence,
within a person's individual capacity.

In Victoria, we have seen strong growth in the recruitment of Accredited Exercise
Physiologists in public health and specifically community health over the past few
years – an excellent step. With the increasing focus on exercise as medicine and
the promotion of active therapy to manage and improve health and well-being, it
seems that the next logical step is to formally recognise and introduce roles in the
health sector for Accredited Exercise Scientists.

An AES has potential to enhance programs and services already offered in
community health. The benefits of AES in community could improve the quality of
supervision for clinically prescribed programs for people with clinical conditions
or injuries, provide greater depth to health screening and assessment and support
the delivery of both individual and group based exercise interventions and
community education programs to promote well-being and increase uptake of
appropriate exercise and physical activity.

                                                                                       21
PROFESSIONAL DEVELOPMENT CALENDAR
                                                 OCTOBER
                                          Functional Movement Assessment and Prescription
                                                                     for Injury Prevention
                                                                  6 OCTOBER 2018, ADELAIDE

                                                         Fundamentals of Kettlebell Training
                                                               6 OCTOBER 2018, MELBOURNE

                                       Functional Movement Assessment and Prescription for
                                                                        Injury Prevention
                                                              13 OCTOBER 2018, MELBOURNE

                                    Lumbar Spine Rehabilitation for Chronic Conditions From
                                                        Assessment to Exercise Prescription
                                                              13-14 OCTOBER 2018, BRISBANE

                                     Get that job or career change – How to make it reality!
                                                                 20 OCTOBER 2018, BRISBANE

                                    Genetics, biotypes and coaching for exercise prescription
                                                                 27 OCTOBER 2018, ADELAIDE

                                                         How to get your dream job in Sport
                                                              27 OCTOBER 2018, TOWNSVILLE

                                         Lumbar Spine Rehabilitation for Chronic Conditions
                                                  From Assessment to Exercise Prescription
                                                               27-28 OCTOBER 2018, DARWIN
NOVEMBER

                                                                                                            PROFESSIONAL DEVELOPMENT CALENDAR
Functional Movement Assessment and Prescription
for Injury Prevention
3 NOVEMBER 2018, PERTH

The Running Patient: Real-time Run Analysis and
Functional Rehabilitation
10 NOVEMBER 2018, ADELAIDE

Lumbar Spine Rehabilitation for Chronic Conditions From
Assessment to Exercise Prescription
10-11 NOVEMBER 2018, LAUNCESTON

Functional Movement Assessment and Prescription for
Injury Prevention
17 NOVEMBER 2018, BRISBANE

Functional Movement Assessment and Prescription for
Injury Prevention
24 NOVEMBER 2018, CANBERRA

Lumbar Spine Rehabilitation for Chronic Conditions From
Assessment to Exercise Prescription
24 NOVEMBER 2018, MELBOURNE

Please see the ESSA Website for full details and CPD Points.
Disclaimer: All accredited persons, regardless of any professional development completed/attended
must refer to their accreditation's Scope of Practice/Standards, and only treat/practice within the same.               23
You've changed.
             We've created.

 In 2009, ESSA created the ESSA Business Forum due to the growing
need to provide business advice to ESSA's professionals. Now, after 5
hugely successful biennial Business Forums, ESSA's professionals have
 grown again, and it's with great pleasure that we introduce the ESSA
                     Innovation & Practice Forum.

Growing on the Forum concept, the 2019 ESSA Innovation & Practice
Forum will have practical demonstration sessions, applied learning for
the day to day life of the ESSA professional and cover topics ranging
 from business and guidelines to practical implications and services.

Our aim is to provide you with practical learnings, that you can use and
      implement the next day in your own working environment.

    "    TAKE HOME PRACTICAL KNOWLEDGE AND
        PRACTICES THAT YOU CAN USE TOMORROW                     "
THIRD
                          FREE MEMBER
                          PODCAST RELEASED
The third free podcast for ESSA members was released on the 1st September and is
complimentary until the end of 2018. This now totals 3 complimentary podcasts for
members, providing a total of 4.5 CPD points at no cost!

The free member podcasts can be found on the ESSA website: Members Lounge >
Member Benefits > Free Member Podcast

PLAYING BY THE RULES – WHAT YOUR ACCREDITATION
REQUIREMENTS REALLY MEAN IN PRACTICE
Are you sure you or your team are doing     ultrasound? Do I need my accreditation
the right thing in practice? ESSA wants     for my job if I'm not practicing with
to help you play by the rules and prevent   clients? Can I get CPD points for that? We
any adverse risk to you, your clients and   will walk you through your responsibilities
your business.                              so you can learn what you need to do to
                                            be a compliant accredited professional.
There are so many things you need to
do to ensure you are practicing safely      Presented by Ms Carly Ryan BAppSc
and professionally so we have wrapped       (HMS) AES, AEP, ESSAM
it up nicely in this podcast which we
recommend for practicum supervisors,        Carly is an AEP with strong grounding
team managers, business owners and          in private practice and program
anyone who has questions about what         coordination. Carly is the Standards
they can and can't do in practice.          Advisor at ESSA, and works across a
                                            range of standards portfolios including
We address common member questions          scopes of practice, continuing professional
including "What happens if someone          development, competency standards,
wants to complain about me? What if an      compliance and ethics. Carly is passionate
insurer asks for my case notes? What do     about developing and empowering quality
I need to include in my case notes? Do I    ESSA professionals.
legally need to conduct assessments? Can
I use testimonials? Can I do pelvic floor
                                                                                    25
2018 ANNUAL
CPD POINT
REQUIREMENTS
All ESSA accredited professionals,
regardless of accreditation type, must earn
CPD points. Please follow the below for your
required number of CPD points for 2018.

The requirements are based on your FIRST
accreditation received.

•   If you earned your first accreditation in 2016
    or earlier, a minimum of 20* CPD points are
    required, earned from 1 January 2018 to 31
    December 2018.

•   If you earned your first accreditation in 2017,
    a minimum of 20* CPD points are required,
    earned from the date of your accreditation to 31
    December 2018.

•   If you earned your first accreditation in 2018 no
    CPD points are required in 2018. A minimum
    of 20 CPD points will be required in 2019,
    earned from the date of your accreditation to 31
    December 2019.

•   If you took a leave of absence or returned
    to practice in 2018, please refer to your
    correspondence from the ESSA national office for
    your 2018 CPD point requirements.

*A minimum of 15 CPD points is required in Category 1, Further
Education.

Please ensure you review the 2018 Continuing
Professional Development Guidelines for each of your
accreditations and the 2018 Continuing Professional
Development Point System. These can be found on the
ESSA website, at the ESSA Professional Development
Centre > Continuing Professional Development Points.

If you are unsure of how many points you require,
please contact ESSA at education@essa.org.au or
phone 07 3171 3335.
AEPS
REPRESENTING
THE INDUSTRY
A COMMENTARY BY ISMINI DANDANIS, AEP AND DIRECTOR AT INFORM HEALTH & EXERCISE

BREAST CANCER NETWORK AUSTRALIA                              The shift in healthcare pathways and utilising exercise
                                                             in conjunction with pharmacological interventions
(BCNA) PLAN B LIVING WELL WITH
                                                             is starting to blossom and the message of the use of
BREAST CANCER CONFERENCE –                                   exercise as a true form of medicine was evidently
AUGUST 2018                                                  being acted upon.

The team at InForm Health & Exercise were excited and        Rochelle Gannon and Ismini Dandanis were able to
honoured to be invited by BCNA to their survivorship         speak to participants about how to link in with a local
conference in August this year. The day started with         Accredited Exercise Physiologist and directed many of
much anticipation and excitement all round and lots of       the 500 delegates to the ESSA 'Find an AEP' search to
eager questions about why exercise is important, how         link in with their communities.
it can improve outcomes of treatment and what types of
physical activity might be a suitable starting point. This   Further to this, InForm Health & Exercise led a
interest came from individuals from all ends of Australia.   stretching break at the Conference for all individuals
                                                             (participants and speakers alike) to get up and move
We were overwhelmed with the response and reactions          to really practice what we preach! This was very well
and it was heartwarming to see and feel the energy in        received by all.
the room especially in relation to most individuals with
an appetite to learn more about how they can be active.      We can't wait to continue to build this network with
                                                             BCNA and our fellow AEPs!
VICTORIAN ACTIVE AGEING
PARTNERSHIP (VAAP) FORUM –
AUGUST 2018
Have you heard of "chair dancing"? Neither had we
until we were invited to present an "active break" at
the VAAP Forum for all delegates!

The theme of the Forum was around increasing
participation in physical activity programs for
Victorians, especially those who may be isolated,
disadvantaged or requiring further assistance. We
heard about the role of different organisations and
how lobbying with the focus on building community
and health outcomes was integral in improving
access to programs to allow Victorians to become
more active.

What better way to break up the day than to create
some fun and lead some chair dance moves (pre-
choreographed, of course!)? So, with "What a Feeling"
as our song choice and our moves going smoothly, we
had 200 delegates moving and shaking to share our
passion in movement and making it happen!

The InForm Health & Exercise team answered
countless questions and linked delegates in with the
ESSA 'Find and AEP' function to continue to build our
community of exercise professionals to be able to help
fellow Australians reach their health and well-being
goals and continue to promote exercise as a form
of medicine within our wider audiences, not just our
local community!

As a team of AEPs at InForm Health & Exercise, we are
passionate about spreading the word and improving
accessibility to programs to improve one's holistic
health. That is, using our prescription of exercise to
tailor towards the needs and goals of the individual at
the center of our care.

Let the 2019 "chair dance" practice begin!

                                                          29
ONLINE NDIS
TRAINING
FOR ALLIED HEALTH
PROFESSIONALS

Allied Health Professions Australia (AHPA)
is pleased to present the Introduction to
the National Disability Insurance Scheme
(NDIS) for Allied Health Professions course,
which has been developed by AHPA and
its member associations to provide a
detailed introduction to the NDIS for allied
health professionals.

The AHPA NDIS training consists of four modules:
»» MODULE 1: Overview of the NDIS
»» MODULE 2: NDIS Participant Plans, Goals
   and Outcomes
»» MODULE 3: Introduction to NDIS Funded
   Supports for AHPs
»» MODULE 4: My NDIS Pathway – How AHPs
   Provide Support
To access the training, please visit:
https://www.psychology.org.au/Event/19937.

After completing the four modules, it is expected that allied
health professionals will have a much more thorough
understanding of the NDIS and how the scheme impacts
on the delivery of services for people with disabilities
(participants). We expect that to complete the training and
associated reading will take approximately six hours.
To access the training, members of your association will
need to pay $55. Non-members will need to pay the full
rate of $165. To access the cheaper rate, your members
will need to utilise the promo code: AHPA_MEMB.

Please note that any questions about accessing the training
should be directed to the APS Institute who are hosting the
training on behalf of AHPA. They can be contacted via
(03) 8662 3300 or online.

If you have any comments or feedback about the training,
please direct those to AHPA

                                                                31
ESSA'S
NEWEST
DIRECTOR
AN INTERVIEW
WITH PROFESSOR
JULIE COTTER
In July, ESSA was pleased to announce the
newest Appointed Director for the National
Board: Professor Julie Cotter. So that ESSA
members could get to know their newest
Board member a little better, Julie answered
a few quick questions for us.

Tell us a little about your background, Julie.                  from injury, and that science should underpin professional
                                                                practice. Obviously I still have a lot to learn about the
My core training is in accounting, finance and governance.      industry and will be guided by Anita and the elected
I have over five years board level experience as a Non-         members on the Board.
Executive Director, Committee Chair and Advisory Board
Member across the public, commercial and not-for-               Since being awarded the honorary title of
profit sectors with experience in the health, agribusiness,     Professor Emeritus in acknowledgement of
research and education industries. My senior management         your outstanding scholarly and industry
experience includes university Head of School and               contributions over a period of 26 years,
Research Centre Director roles.                                 can you shed some light on your scientific
                                                                background?
On a more personal level, I have lived in Toowoomba,
Queensland for the past 30 years. I have a husband, son,        For the first 18 years of my academic career, my research
daughter-in-law and two grandchildren and am a life             focus was on the information that large companies report
member of Coolaroo Australian Rules Football Club where         to their shareholders. Then for the past eight years I shifted
I ran water for 14 years. I enjoy keeping active outdoors       my focus to applied agribusiness research, which was
and applying my creativity, mind and determination to           fun because I got to work more closely with businesses
solving puzzles and taking on new challenges.                   and scientists from different backgrounds. While I'm
                                                                no longer an active researcher, my work on the AA Co
What did you already know about the                             Scientific Advisory Board allows me to keep working in a
industry?                                                       multidisciplinary science and technology environment and
                                                                contributing to the development of the beef industry.
Just that it's an important one! I understand the important
role of exercise in disease prevention as well as in recovery