Cbr 2018 JUNE - Eastern Suburbs AFC
Page content transcription ( If your browser does not render page correctly, please read the page content below )
newsletter
CBR            2018
              JUNE
                               ESAFC




FOR
REFEREES OF
THE BEAUTIFUL GAME
                             Eastern Suburbs
                     Association Football Club
                                founded 1934
FIFA WORLD CUP                                                      01




Kick-off in Moscow   The world's best referees have arrived in
                     Moscow for their final preparations before the
                     FIFA World Cup kicks-off on June 14.

                     The All Whites may not be going to Russia but
                     New Zealanders can still support local heroes
                     Matthew Conger and Simon Lount, who are in
                     the elite group of match officials.

                     Watch the kiwi referees and their colleagues
                     getting ready for the world's biggest sporting
                     event: https://www.youtube.com/watch?
                     v=NXdmsJUN-uA&app=desktop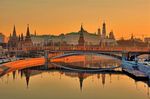 WILLIAM MISSES
                                                                       02
FA CUP FINAL




Apparently some things are even more
important than football. A double-header of royal   Marriage vs Football -
wedding and FA Cup final meant that the             often a difficult choice
President of the FA, Prince William, had to forgo
the match of the day.

Kensington Palace announced "The Duke of
Cambridge will not be attending the FA Cup final
due to his responsibilities as best man at his
brother's wedding."

Former England footballer and television
presenter Gary Lineker described it as a
"marriage made in heaven," referring to the
clash between Chelsea and Manchester United.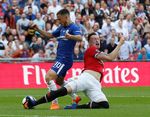 DOGSO                                                            03




FA Cup Final      Denying an obvious goal scoring opportunity
                  (DOGSO) used to be an automatic red card. Two
Wembley Stadium   years ago, however, the Laws were changed so
                  that DOGSO fouls inside the penalty area that
                  involve a genuine attempt to play the ball are
                  now only cautioned (yellow card).

                  Note that outside the penalty area, all DOGSO
                  fouls remain sending-off offences unless the
                  referee plays advantage.

                  FA Cup final referee Michael Oliver
                  demonstrated the application of the DOGSO Law
                  when awarding a penalty to Chelsea: https://
                  www.youtube.com/watch?v=Xo2Bk8jCiLQ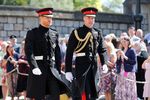 VIDEO REPLAY
                                                                         04
TECHNOLOGY




The 2018 FIFA World Cup in Russia will be the
first to feature video assistant referees, with         Video Assistant
thirteen officials selected specifically for the job.   Referees prepare for
VAR has been used in domestic leagues in                Russia
Australia, Germany, and the USA with mixed
success and plenty of controversy. Will it be
ready for football's biggest stage?

In this video, FIFA explains how VAR will work
at the World Cup and which decisions will be
subject to review: https://www.youtube.com/
watch?v=pp431Y1Eqf0
SIMULATION                                                        05




England v Nigeria   Raheem Sterling was shown a yellow card for
                    simulation during England's friendly against
                    Nigeria last Saturday. http://
                    www.dailymotion.com/video/x6kwp47

                    Simulation is defined as "attempting to deceive
                    the referee by feigning injury or pretending to
                    have been fouled." A player guilty of simulation
                    must be cautioned for unsporting behaviour.

                    Referees look for certain clues to spot
                    simulation, such as those described by British
                    psychologist Paul Morris who coined the term
                    "archer's bow" to describe the unnatural position
                    of the arms, chest, and head of players who dive.
                    http://www.theguardian.com/sport/blog/2009/
                    sep/15/eduardo-arsenal-diving-uefa-decision
FREE KICK                                                           06




Brazil vs Zaire       Free kicks were part of the original 1863 Laws of
                      the Game and were defined as "the privilege of
1974 FIFA World Cup   kicking at the ball, without obstruction in such a
                      manner as the kicker may think fit."

                      These days opponents are required to remain at
                      least 10 yards from the ball until it is kicked and
                      clearly moves. Failure to respect the required
                      distance is sanctioned with a yellow card.

                      At the 1974 FIFA World Cup, Zaire defender
                      Mwepu Ilunga evidently had difficulty
                      understanding the nuances of Law 13: https://
                      www.youtube.com/watch?v=aYDXkVGpMpc
YOUR QUESTIONS
                                                                          07




Tim asks:
                                                         UEFA Champions
"Was Real Madrid's first goal in the UEFA
Champions League Final legal?"
                                                         League Final


Answer:

It is an offence to prevent the goalkeeper from
releasing the ball from the hands, so the question
is whether Liverpool GK Loris Karius had
finished releasing the ball or not. It's a close call!
https://www.youtube.com/watch?v=Ioai8yk0zj0
FAREWELL                                                              08




After retiring from World Cup duty, Paul Smith
has been quietly working away behind the scenes      Paul Smith
at AFF in charge of referee development              FIFA World Cup
programmes for hundreds of individuals, from
grass-roots CBRs to FIFA international referees.
                                                     2002

Eastern Suburbs CBRs have been direct
beneficiaries of Paul's outstanding organisational
skills, fastidious record keeping and deep
understanding of the beautiful game.

Sadly the time has come for Paul to depart,
leaving a giant hole at AFF. On behalf of all club
based referees, we simply say THANK YOU PAUL.

http://www.ultimatenzsoccer.com/id944.htm
QUIZ
                            Laws of the Game



Q1. True or false? Regarding Law 4:   Q2. At an indirect free kick, the ball is
                                      kicked directly into the opponents'
a) The two teams must wear colours    goal; however the referee failed to
   that distinguish them from each
                                      raise her arm to indicate that the kick
   other and the match officials
                                      was indirect. The correct decision is
b) Jewellery may be worn if covered   a) retake the free kick
   by tape
                                      b) award a goal
c) Goalkeepers may wear caps
                                      c) award a goal kick
d) Undershirts must be the same
   colour as the main colour of the   d) restart with a dropped ball from
   shirt sleeve                          where the free kick was taken
ANSWERS




{                                                  {
       1.2.




                       ANSWERS

                      1. true, false, true, true
                      2. a




This newsletter has not been endorsed by AFF or NZ Football