No one noticed, no one heard: a study of disclosures of childhood abuse
If your browser does not support JavaScript, please read the page content below:
No one noticed, no one heard: a study of disclosures of childhood abuse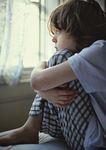 Debbie Allnock and Pam Miller No one noticed, no one heard: a study of disclosures of childhood abuse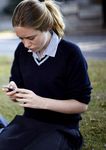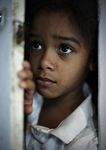 3 No one noticed, no one heard Acknowledgements This research would not have been possible without all the 60 young men and women who told us deeply personal and moving accounts of their experiences of abuse and help-seeking in order to help other children and young people. Many of these participants turned down the £30 vouchers we offered them in thanks. The authors would like to extend thanks to the NSPCC for their funding and support.
We also extend an important thank you to NSPCC staff Helen Walters and Kate Stanley for their critical and helpful review of the report as well as Anna Brown for her excellent proofreading. Thank you to the wider NSPCC advisory team who attended presentations of emerging findings and posed key questions that helped shape the report. Last but not least, the authors would like to acknowledge the research team Lorraine Radford, Susana Corral, Christine Bradley and Sherilyn Thompson for their part in designing the project and collecting data. A special thanks to Ana Firkic for her unwavering administrative and research support.
5 No one noticed, no one heard Contents Executive summary 6 Chapter 1: Introduction 8 1.1 Context 8 1.2 Overview of the study 10 1.3 Definitions and terminology 11 1.4 Report structure 11 Chapter 2: The young people 13 2.1 Demographic characteristics 13 2.2 Experiences of abuse in childhood 13 2.3 Polyvictimisation 15 2.4 Sexual abuse 15 Chapter 3: Disclosing abuse 16 3.1 How can disclosures be described? 17 3.2 What prevented young people from disclosing? 24 3.3 What are the key factors that promoted disclosure? 31 3.4 Spotlight on key areas 35 Chapter 4: Missed opportunities for intervention 48 4.1 Individual child 48 4.2 Family environment 50 4.3 Community/neighbourhood 50 4.4 Agency/organisational level 50 Chapter 5: The disclosure journey 52 5.1 Broadly positive disclosure journeys 52 5.2 Mixed experiences of disclosure 53 5.3 Broadly negative disclosure journeys 54 Chapter 6: Conclusion 55 Appendix A – Methods 57 Appendix B – Broad aims and objectives 61
6 No one noticed, no one heard 1 Where useful, the analysis looked at the young people as two distinct groups to compare the experience of those who suffered childhood sexual abuse and those who did not. 2 London, K., Bruck, M., Ceci, S. and Shuman, D. (2005) 'Disclosure of child sexual abuse: What does the research tell us about the ways that children tell?' Psychology, Public Policy & the Law, 11(1): 194–226. 3 These young people experienced severe contact sexual abuse as defined in Appendix A. Executive summary This report describes the childhood experiences of abuse of 60 young men and women and how they disclosed this abuse and sought help.
These young people experienced high levels and different kinds of violence, including sexual abuse and family violence.1 It is often asserted that young people who experience abuse do not talk about it. The face to face interviews for this study show that a majority of young people did attempt to disclose their abuse to at least one person although this information was not identified in the surveys for this study. Eighty per cent – 48 of the 60 young people we spoke to – attempted to disclose the abuse before they were 18 years old. Some of these disclosures led to protective action and some did not.
Research2 has suggested that sexual abuse is unlikely to be disclosed – and yet 38 of the 44 young people (86 per cent) who suffered from sexual abuse3 did disclose during childhood; 66 per cent attempted to disclose when the abuse was happening. However, just like many high profile cases, not all of these disclosures were "heard" or acted upon. Young people generally made more than one disclosure. Of the 203 disclosures in childhood that were made, 117 disclosures (58 per cent) were acted upon by recipients. Suffering from abuse is a distressing experience. It should be no surprise that disclosures that were ignored, denied or badly handled added to the negative experiences of the young people in this study.
Policy-makers and people working with children should use the evidence in this report to support better identification of abuse by adults, reduce the barriers to disclosure and to improve the experience of disclosure for young people. Practitioners should particularly consider how they can change their practice to ensure that the experiences of the young people in this report are not repeated. The nature of disclosures Although many young people did disclose their abuse before they turned 18, these disclosures often came a long time after the abuse began. For young people who experienced sexual abuse, the younger they were when the abuse started, the longer the delay in their disclosing.
The time between the onset of the sexual abuse and the point at which the young person tried to tell someone ranges from one week to 18 years, with the average being 7.8 years. Very few of the young people who reported family or interpersonal violence (but not sexual abuse) sought help from others during the period of abuse. Young people told others about their abuse in a variety of ways, from direct, verbal disclosures to indirect disclosures through their behaviour or words. Many young people sought help to stop the abuse, but other reasons for seeking help were also given, for example, to protect others, to seek justice and to receive emotional support.
While young people made initial disclosures to a range of people, three quarters were to informal recipients of disclosure, most often their mothers and friends. For most young people, their friends provided emotional, practical and moral support and noticed worrying changes in behaviour. For some young people, their experience of telling friends was negative, with responses by friends including disbelief that the abuse occurred. In some extreme situations, friends turned on the young people, highlighting the need for young people to be equipped with information on how to respond to a friend who is distressed.
More than half of the disclosures to mothers were to stop the abuse, but only nine mothers (30 per cent) took some action to stop the abuse and five mothers (17 per cent) ignored the disclosure or denied that the abuse occurred. One quarter of initial disclosures to formal recipients were most often made to teachers. No social workers received initial disclosures, even though some families were at that time involved with children's services. Some teachers who took safeguarding action immediately were seen as helpful and positive, highlighting the need for professionals to respond quickly and appropriately to disclosures.
What were the key barriers to disclosure? The young people shared a variety of reasons why it was difficult to seek help. Many had no one to turn to. They lived in families with multiple problems, such as substance misuse, parental mental health or disability, and violence in their families. Some were suffering abuse from a number of perpetrators. For many, when the abuse started, they were developmentally unable to understand that the abuse was wrong or they sensed that the abuse was wrong but lacked the vocabulary to describe or confirm their anxiety about it. A number of the young people felt threatened or intimidated by the perpetrator to keep silent.
Approximately one quarter expressed anxieties
7 No one noticed, no one heard about disclosing abuse because they felt ashamed, embarrassed or were afraid of being stigmatised or accused of lying. An important finding was that some young people did not feel that they could disclose their abuse at the time but they would have liked someone to notice and ask them. A number of the young people had contact with professionals (particularly police and social services) and believe that professionals should have asked more questions to uncover the nature of their depression and self-harming behaviours which stemmed directly from the abuse they were experiencing.
Some young people also believe that professionals, particularly education professionals, should have noticed bruises and other injuries they sustained from the abuse. Finally, some young people believe that professionals may have uncovered their abuse sooner if they had examined wider family issues in contrast to a limited focus on "one" incident of family violence.
What promoted disclosures? Despite the barriers, many of the young people found the strength to disclose their abuse. For some, this occurred when someone noticed the signs and impact of abuse and asked about it. It is a very powerful motivator for young people to disclose if an adult takes notice of their struggles and asks them. Some young people described how others asked a direct question, whereas other young people said their disclosures were promoted over time through building trust which often took the form of providing a safe place to talk and encourage eventual disclosure. Developmental changes and learning helped young people understand the nature of their abuse and enabled them to vocalise what was happening.
Some young people disclosed the abuse when they felt that they had finally reached a point where they could no longer cope. Other young people said that escalating violence in the abusive acts forced them to seek help while some sought help to protect others from similar abuse.
The disclosure journey The experiences of the young people as they disclosed has been described as a journey, because disclosure and how people respond is not something that happens once and is over in an instant. Each young person's journey was unique. For the vast majority of the young people (90 per cent), at least part of their journey, if not all, was negative. There were numerous missed opportunities for intervention and support identified along these journeys. Negative journeys were characterised by poor responses from those to whom they had disclosed, lack of support, particularly emotional support, and a lack of protective action taken.
How professionals communicated with the young people was key to the experience being viewed as either positive and helpful or negative and unhelpful. Characteristics of a more positive response to disclosure were: engaging with the young person, not just the parents; using age and developmentally appropriate words and communication styles; providing a safe place to talk; and informing the young person of the actions they were going to take and the progress of the investigation and case. The young people told too many tragic stories where disclosure resulted in the young person being made to meet with professionals and the perpetrator of the abuse and/or a parent who was complicit or actively ignored the abuse.
Within these scenarios, three young people recanted their disclosure and went on to suffer additional abuse.
Disclosures that resulted in a positive experience for young people accounted for only 10 per cent and had three key features. The young person felt believed. Some action was taken to protect the young person, such as a report to another professional. The young person received some kind of emotional support to help them through the process. Young people want someone to notice when things are not right, someone to ask when they have concerns and someone to hear them when they do disclose. Conclusion This research has highlighted the need for greater awareness about the signs of abuse, that children do disclose but we don't hear those disclosures.
The research has emphasised the need for professionals to ask young people about abuse in a direct and developmentally appropriate manner, while ensuring they are safely able to disclose. Children and young people need to be provided with better knowledge about boundaries, their rights to protection and safety, and healthy relationships, and information about where and how to seek help. The research has also highlighted the important role of other adults in noticing the signs of abuse and hearing disclosures in all of their forms.