POPCORN LEADER'S GUIDE
If your browser does not support JavaScript, please read the page content below: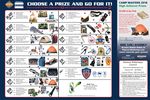 2 July Trainings Training #1 7/9 @ 6:30pm Council Service Center 2320 Brighton-Henrietta TL Road, Brighton Training #2 7/18 @ 6:30pm Zion Lutheran Church 18 Snell Road, Geneva Training #3 7/26 @ 6:30pm John Knox Presbyterian Church 3233 W. Ridge Road, Rochester August Training #4 8/4 @ 9:30am Council Service Center 2320 Brighton-Henrietta TL Road, Brighton Popcorn Sale Starts 8/12 Council Membership & Popcorn Launch 8/12 Burgundy Basin, 1361 Marsh Road, Pittsford Unit Popcorn Kickoffs Unit Meeting Show 'N' Sell Orders Due 8/23 September Show 'N' Sell Distribution 9/8 Unit Popcorn Kickoffs Unit Meeting October Show 'N' Sell Returns Due 10/22 Take Order and Prize Orders Due 10/30 November Show 'N' Sell Payment Due 11/2 Take Order Distribution 11/16 December Take Order Money Due 12/7 Popcorn Sale Calendar Thank you for your participation in the Seneca Waterways Council 2018 Popcorn Sale.
Each year the sale achieves three very important objectives for our organization. First, the sale raises over $450,000 profit for our units, an average of about $2,200 per unit that participates. Second, the money earned by your unit is matched back to the council by Camp Masters (Ramsey) Popcorn Company, which allows us to support your units. Third, the sale gives us the opportunity to instill a strong work ethic in our youth, encouraging Scouts to learn the value of earning their own way.
Thanks to the fact that more than 70% of the sale comes back to us, our annual popcorn sale is a huge resource for our local Scouting program. By participating in the sale you guarantee  your unit a reliable revenue stream  lower prices for programs (such as subsidizing summer camp)  camperships for Scouts in need  services and training for your leaders  Scouts learn life skills On behalf of all our members, thank you for your leadership and involvement in this a important program. Index Council Leadership Letter ___ 2
Popcorn Sale Calendar ___ 2
Unit Popcorn Kernel ___ 3
Product Catalog ___ 4
2018 Prize Program ___ 5
Commissions ___ 5
Sale Timeline ___ 7
Unit Tips ___ 8
Kickoff Contests ___ 10
Credit Card Program ___ 11
Individual Scout Online Sales ___ 12
Unit Online Ordering ___ 13
2018 Prize Form ___ 15
Stephen T.
Hoitt Scout Executive Lew Heisman Council President Seneca Waterways Council 2320 Brighton-Henrietta Town Line Rd. Rochester, NY 14623 P (585) 244-4210  F (585) 256-8533 Popcorn Admin Chris Crittenden christine.crittenden@scouting.org Council Popcorn Kernel Jon Ziehl jonathan@ziehl.net Staff Advisor Tony Vogl tony.vogl@scouting.org Contact Information Have Fun Selling!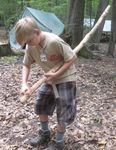 3 UNIT POPCORN KERNEL RESPONSIBILITIES 1. Develop a unit fundraising committee to share responsibilities for Take Order, Show 'N' Sell: Storefront and Door-ToDoor, Prizes, and Kickoff, and to ensure effective and efficient sales program. Responsibilities should not fall to one person. 2. Attend popcorn sales training to prepare for a successful sale (see page 2 for dates). 3. Work with the unit committee to develop a unit sales goal then divide that goal into a "per Scout" goal. 4. Develop a unit incentive plan for your Scouts in addition to the Council prize program. 5. Arrange Show 'N' Sell Storefront locations (i.e., Walmart, Dunkin Donuts, any high traffic area, etc.).
Decide on how much product your unit needs and place the order by August 23rd.
6. Establish unit deadlines for Take Orders, money and prize forms. Orders are due to the Council by October 30th. 7. Prepare for unit kickoff meeting for both leaders and Scouts. Units will be provided with a kickoff kit to help with this event. Additionally, you should provide:  Timeline showing sale dates and date orders are due  Unit goal and per Scout sales goal  At least 1 order form and 1 prize flyer per Scout (electronic copies available at senecawaterways.org/popcorn)  Display highlighting the Prize Program to motivate families 8. Hold a unit kickoff to discuss sales techniques, money collection, safety suggestions, unit recognitions and per Scout goals.
9. Collect Scout order forms and total up the amount of product to order prior to due date. 10. Submit all popcorn and prize orders through the Camp Masters website by October 30th. 11. Pick up popcorn at the designated site on pickup day. Make sure to bring vehicles large enough to accommodate your order (see vehicle load list on the Council's website at senecawaterways.org/popcorn). 12. Distribute popcorn to your Scouts to deliver to their customers. 13. Remind Scouts of money due dates. Make sure checks from customers are made payable to your unit. The Council office will only accept checks from unit checking accounts made payable to Seneca Waterways Council.
14. Collect and tally money by due date, and submit one check made payable to Seneca Waterways Council, BSA to the Scout Service Center at 2320 Brighton-Henrietta Town Line Road, Rochester, NY no later than November 2nd for Show & Sell Popcorn and December 7th for Take Order Popcorn. Late payments will be assessed a 5% late fee (for full payment schedule see timeline on page 7).
Additional Sale Information Additional materials are available at campmasters.org and senecawaterways.org/popcorn. Log on to find additional flyers, handouts, and presentations to help you give your unit the best popcorn kickoff.
4 CAMP MASTERS PRODUCT CATALOG 5 Way Chocolatey Treasures Tin (Chocolatey Peanut Brittle, Chocolatey Caramel Popcorn, White Frosted Caramel Popcorn, White Frosted Pretzels, Chocolatey Pretzels. Chocolate Lovers Dream) 1 per case; 74 oz. $55 3 Way Premium Tin (Chocolate Caramel, Butter Toffee, Supreme Caramel with whole and crushed almonds, pecans & cashews) 1 per case; 34 oz.
45 3 Way Cheesy Cheese Tin * (Collective tin—3 big bags: White Cheddar Cheese, Yellow Cheddar Cheese, and Cheesy Salsa Popcorn) 1 per case; 15 oz. $35 Mauve Variety, Real Butter & Kettle Tin * (County fair sweet & salty kettle and delicious real butter mauve popcorn—virtually no hulls) 1 per case $30 Supreme Caramel Crunch with Almonds, Pecans, and Cashews * (Buttery sweet gourmet caramel popcorn with whole and crushed nuts) 8 per case; 20oz. $25 22 Pack Movie Theatre Extra Butter Microwave * (Perfectly seasoned with extra buttery flavor) 6 per case $25 Chocolatey Drizzled Caramel w/ Nuts (Buttery gourmet caramel popcorn with nuts and rich chocolatey drizzle—no trans fat) 8 per case; 17 oz.
25 14 Pack Extra Butter Roaster Summer Corn * (Like buttery corn on the cob this popcorn has that extra butter flavor) 8 per case $15 12 Pack Sweet & Salty Kettle Corn—Microwave * (Sweet and salty old fashioned kettle corn taste) 8 per case $15 Caramel Corn * (Mouthwatering taste of delicate and crispy gourmet caramel corn) 8 per case; 8 oz. $10 Mauve Popping Corn Jar * (Virtually has no hulls, contains antioxidants, and tastes great—nothing artificial) 6 per case; 30 oz. $12 Classic Trail Mix * (Includes peanuts, cranberries, raisins, chocolate candies, and cashews) 8 per case; 16 oz. $20 Mauve Sea Salt Tin * (Light and crispy sea salt popcorn—nothing artificial ) 8 per case $15 *= Products for Show 'N' Sell
5 2018 PRIZE PROGRAM In addition to the prizes offered by Camp Masters (prizes and prize levels are listed on the prize form), Scouts may qualify for the following additional special prizes provided by the Seneca Waterways Council. Fill a Sheet Club Any Scout who fills an order form earns the Fill It Up Patch from Seneca Waterways Council. All Order Forms for your unit must be submitted together for the Blast Day incentive detailed on page 6. $600 Club All Scouts can qualify for the $600 Club just by selling $600 worth of popcorn. Each Scout whose sales qualify will receive a Helix Power Sling.
600 Club Drawings will be held each week from September 24 to October 29 with one Scout per week winning a free 2019 session of Summer Camp at one of the Council's camps.
To enter, Scouts must provide copies of their order forms to the Council Service Center by Saturday of each week. Order forms can be faxed to 585-256-8533, delivered to the Council Service Center, or emailed to christine.crittenden@scouting.org. For each additional $600 of popcorn sold, Scouts will earn an additional entry in the weekly drawing. Win A Free Session at Summer Camp!! Base Commission 30% Popcorn Kernel attends +1% one of the July/August trainings. Unit sends 2 reps to +2% August 12th launch (1 attends Popcorn Breakout and 1 attends Membership Session) Late Payment -5% (Pay after either due date) Commissions Bonus Sales Commissions: Units with increased sales of more than 25% over 2017 sales will receive an additional bonus commission.
Earn 3% commission sales growth of 25% or more over 2017 sales.  Earn 5% commission sales growth of 50% or more over 2017 sales. * Bonus Max of 38% * Bonus is voided with late payments. SALES % * Units new to popcorn sale (units not selling in the last 3 years) will qualify for a one year Bonus Commission of an additional 3% on a minimum of $1,000 in sales.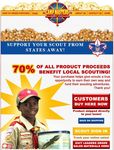 6 2018 PRIZE PROGRAM Popcorn Blast Day – April 27, 2019 J. Warren Cutler Scout Reservation How do you qualify? Just fill up a Popcorn Order Form! 1 filled up form = A Big rocket & Flight Credentials 2 filled up forms = An even Bigger rocket! 3 filled-up order form = The Biggest rocket! All Order Forms for your unit must be submitted together for the Blast Day incentive by November 15, 2018.
Submit to Chris Crittenden at christine.crittenden@scouting.org NEW! Online Seller Club Sell $400 or more online and receive a $10 Amazon Gift Card $3,000+ Club Scouts who sell $3,000 or more will receive either a NEW Camping Package — Tent with Texsport Cast Iron Cookset, Hammock, Joey Chair, and Bluetooth Speaker/Lantern/Powerbank or 5% of total sales in American Express Gift Cheques Gift Cheques are rounded up to the nearest $10. Must submit High Achiever Form to Council by December 9, 2018. Top Seller Award The top seller in each district will receive one free session of camp at any of our Council camps in 2019.
3,000+ Sales Achievement (choose one prize item below) OR 2017 Top Sellers of $3,000 Sales Scout Unit District $7,233 Brandon S. Pack 126 SN $7,028 Justin M. Troop 48 LH $5,202 Joey C. Troop 122 BC $5,033 Kaiden W. Pack 65 TP $4,467 Alex D. Troop 48 LH $4,203 Cody B. Pack 65 TP $3,525 Ryan M. Pack 225 TP $3,316 Kenny R. Pack 69 MH $3,154 Gabriel P. Troop 167 SN 2017 Top Sellers of $3,000 Sales Scout Unit District $3,127 Gerrad C. Pack 138 MH $3,091 Jacob C. Troop 122 BC $3,075 James M. Troop 110 BW $3,069 Jonathan S. Troo 122 BC $3,023 Jadon C. Troop 122 BC $3,015 Emanuelle M. Pack 30 SN $3,012 Ty O.
Pack 14 LH $3,001 Elijah B. Troop 356 BW
7 POPCORN SALE TIMELINE The Popcorn Sale is made up of two components: Show 'N' Sell and Take Order. Units are strongly encouraged to participate in both components to maximize their return. During the Show 'N' Sell portion, units sell popcorn on hand in front of businesses and at events or by selling door-to-door with product in tow. During the Take Order portion, Scouts go door-to-door collecting orders and return in November to deliver the product and collect money. August  You will receive your order forms in the mail if your unit committed by July 2nd.
Pick up popcorn packet and supplies from the Council Popcorn Launch on August 12th at Burgundy Basin.
Familiarize yourself with all the printed materials especially the Popcorn Leaders Guide. Additional materials and sale aids are available at campmasters.org and senecawaterways.org/popcorn.  Decide with your unit leaders your Show 'N' Sell Storefront locations and dates.  Take Order and Online Sale begins August 12th.  Issue a Press Release to local media about your sale. (See sample on the Council website at senecawaterways.org/popcorn.
August/September  Log on to campmasters.org and order your Show 'N' Sell product no later than August 23rd.  Create a sign-up sheet for your Show 'N' Sell: Storefront and Door-To-Door sales and have unit parents and youth sign-up for time slots.  Create your unit's sales incentives in addition to the Council's Prize Program and procure weekly prizes for your Scouts.  Share and post a chart with your unit goal and individual Scout goals in your meeting place or have it on hand during meetings. As the sale progresses be sure to update the chart.
Pick up your Show 'N' Sell popcorn at your distribution site on September 8th (the Council will notify you in advance of your pick up time).
Be sure to bring a large enough vehicle to haul your order and be on time to insure timely distribution.  Conduct a Unit Kickoff and set a unit and per Scout goal.  Store product in a cool and clean location to keep sweeter, coated items from melting.  Conduct Show 'N' Sell events. October  Conduct Show 'N' Sell events.  Return product to the Council no later than October 22nd or keep extra product to fill take orders. Returns may not exceed 20% of your original order and must be in full cases.  Each week show the unit goal chart and check on your Scouts progress. Present Unit level prizes and rewards as soon as they are earned.
Make sure to collect any $600 Club order forms for the weekly drawing and get them to the Council Service Center by noon on Saturday of each week.
After the final week of sales, collect all popcorn order forms and prize orders. Total all the orders onto a single order form to make entering the orders online simpler.  Enter popcorn orders and prize orders online following the ordering instructions (pages 12-13) by October 30th. November  Make payment to Seneca Waterways Council for your Show 'N' Sell order by November 2nd.  The Council will contact you with a pick up time for your Take Order popcorn.  Pick up your popcorn at your distribution location on November 16th. Be sure to bring a large enough vehicle to haul your order and be on time to insure timely distribution.
Distribute the popcorn to your youth at a pre scheduled time, no more than 2 weeks from the pick up date Make sure you have copies of your Scouts' orders.  Send in all Fill-A-Sheet Forms in one grouping by November 15th. December  Collect payments from your Scouts and make payment to the Council by making one check payable to Seneca Waterways Council by December 7th. Units with outstanding payments after December 7th will incur a 5% penalty. Additional late penalties may be imposed at the Council's discretion.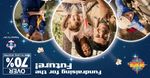 8 UNIT TIPS FOR A SUCCESSFUL SALE Before the Sale 1.
Set a unit budget and establish a unit goal.  Use Fund Your Adventure Worksheet found at senecawaterways.org/popcorn. 2. Identify locations that have high foot traffic and are safe for your unit's Show 'N' Sells.  Contact store or event organizer to gain permission. 3. Sign your unit up to accept credit card payments for your popcorn sale (see details on page #11) 4. Establish a unit prize program in addition to the Council prize program. Examples: 100% Sales Club: Everyone sells at least one item, the unit holds a pizza party. 5 Sales Club: Sell to at least 5 people. It's as easy as asking parents, grandparents, and your neighbors.
Online Sale Club: Recognize all Scouts who have at least 1 sale online.
The Kickoff 1. Hold a big unit kickoff and submit form for the Camp Master Kickoff Contest. (see details on page #10) 2. Educate parents of the direct benefits to them (i.e., Johnny/ Sophia sells $ amount and gets to go to camp). Explain why this is such an important fundraiser, state goal, uses, explain High Achiever's Program, Bonus Awards Program, Achievements that can be earned, etc. Share how this fundraiser gives more back to their child than other fundraisers. 3. Set up a schedule for Scouts and parents to run the Show 'N' Sell: Storefront and Door-To-Door Blitz Days.
3. Have Scouts practice what they are going to say to customers.
Make sure they always mention Scouting in their sales pitch: "Would you like to support my Scouting adventure and help me go to camp by purchasing delicious popcorn today?" 4. Write a letter that all your Scouts can use which explains the popcorn sale, why they are selling it, the dates of delivery, and the benefits for your unit and Council. Have your Scouts leave a copy of the letter with an Order Form at the homes of people who were not home. 5. Pass out items for the sale: posters, yard signs, product samples, and order forms.
6. Make parents aware of important dates and deadlines. 7. Highlight prizes and products. Troop 125 (Lighthouse District) 2017 National Second Place Winner—Fun Category $200 Troop Prize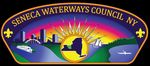 9 Begin the Sale 1. Make sure Scouts are always in uniform and appear neat and clean. 2. Conduct your Show 'N' Sell: Storefront and Door-To-Door events. When you arrive on site:  Arrive early and check in with store manager.  Be sure to organize product in a neat and orderly fashion. Do not set up any chairs or tables. Stand in front of your display. (Tables create unnecessary barriers between the Scouts and the customers).
Let the youth do the selling. It's easy for adults to say no to adults, but very tough for adults to say no to Scouts in uniform.
Display pictures of Scouting events you have participated in or are planning to attend. Be specific on what you are fundraising for.  Display banners advertising your sale and what will be done with the money earned.  Be sure to have these items on hand: posters, activity displays, tape, product samples, sample cups, petty cash, and pens.  Be sure to pickup and be done on time. Clean up after yourselves, take all garbage with you, and be sure to thank the store manager when leaving.  Have Scouts send a handwritten thank you note 5. Have a unit Show 'N' Sale: Door-to-Door Blitz Day.  Whoever sells the most receives a prize; the whole unit holds a pizza party.
6. Ask parents to take Popcorn Order Forms to work. 7. Use any remaining product from the Show 'N' Sell to fulfill some of your Take Order needs. Just reduce the amount that you order for the Take Order Sale by the amount remaining. 8. Always emphasize safety. Review the safety information provided in the sales materials and online at campmaster.org. Adult supervision is required for all aspects of the sale. After the Sale  Send thank you's to buyers for their support.  Find a public way to thank the community (i.e., photo in the local town paper).  Identify a Popcorn Kernel and team for next year.
Save popcorn forms for next year and start a database of past supporters. UNIT TIPS FOR A SUCCESSFUL SALE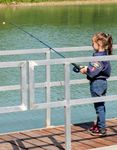 10 KICK UP THE SET UP CAMP MASTERS Unit Popcorn Sale Kick Offs are easy to organize and fun for all! Show us how your Kick Off looks, with a well prepared room. You can include product samples, prize displays, games and staging. KICK UP THE PRIZES Everyone wins when you have a Kick Off! Capture your Unit's SPECIAL ROOM SETUP, TRAINING and FUN by sharing a video or photo story and entering at campmasters.org or using our smart phone app. Search the Apple App Store or Android Market for "CAMP MASTERS Popcorn" to download.
Prizes will be awarded to the top 3 Units In each category:  $400 bonus commission to the 1st place Units  $300 to the 2nd place Units  $200 to the 3rd place Units. KICK UP THE FUN The numbers are in and it's apparent that Units holding a Kick Off have a better sale. That's more funding for your Scouting program!! Show us how your Kick Off is fun for your Scouts and their families! Be creative! KICK UP THE TRAINING CAMP MASTERS offers great training tools, like the Unit Kick Off Presentation (download today at campmasters.org). Show us how your Kickoff prepares Scouts with the confidence and safe selling techniques to have a great sale.
KICK OFF CONTESTS For complete rules and regulations, visit campmasters.org CONGRATULATIONS TO PREVIOUS WINNERS 2017—2nd Place, Fun Troop 125 (Lighthouse) 2016—2nd Place, Fun Troop 125 (Lighthouse) 3rd Place Pack 78 (Mohawk) 2015—1st Place, Training Troop 125 (Lighthouse) 2nd Place, Fun Pack 78 (Mohawk) 2014—1st Place, Room Set –up Pack 125 (Lighthouse)
11 CREDIT CARD READER PROGRAM Accept Credit Cards During Your Popcorn Sale!! Seneca Waterways Council has arranged for each Unit to utilize Credit Card Readers in this year's Popcorn sale free of charge! The readers will allow you to accept credit card payments from any smartphone or tablet.
The opportunity for people to use a credit card increases your sales and fundraising opportunities. The Council has partnered with PayAnywhere, LLC to provide you with Credit Card Readers with no monthly fees, monthly minimums or cancellation fees. Why buy a credit card reader for $15-$20 each and then pay a usage fee? When you sign up for the Council's program you are simply charged 2.69% per credit card swipe (the lowest rate in the industry) and can begin accepting credit cards as soon as you download the free application. Further, you can get as many readers as you need – get one for every Show and Sell Sale location or one for every Adult Leader in your unit!! Funds from transactions will be posted to your unit's checking account the next business day and both you and your customer can receive a real time receipt for your transaction.
To learn more about this program and to sign-up for your free Credit Card Readers today please visit the PayAnywhere link on the Council website at senecawaterways.org/popcorn. Please note that you must have your sponsoring organization's Federal ID Number when registering. If at any time during your sale you have an issue using a Credit Card Reader, you can get help from the PayAnywhere dedicated support line by contacting them at 877-534-0207.
12 INDIVIDUAL SCOUT ONLINE SALES popcornordering.com SCOUTS CAN EARN FUNDS BY SELLING POPCORN ONLINE TO PEOPLE ALL OVER THE COUNTRY. SALES WILL START ON AUGUST 12, 2018 This site allows Scouts to sell CAMP MASTERS products to friends and relatives across the country! Here are a few key points on how the site works and benefits Scouts and Scouting. Unit Leader – Steps to sign up Scouts for online selling Step 1: Go to campmasters.org Step 2: Click "Council and Unit Ordering" – log in using your user ID and password Step 3: Click on "Admin" at the bottom of your screen (in the middle) Step 4: Click "Scout" – check the list to see if this is a new Scout, and then click "Add" You will need to enter all the Scout's information in the required fields, including valid e-mail address.
Unit Leader will assign a Username and password. Each must be UNIQUE. A 10 digit "Key Code" will also be displayed on the screen & will be the Key Code for the Scout you are entering. Click "update" Step 5: You will then be able to give the Scout his username, password, and Key Code.
Step 6: Scout can now log-in to popcornordering.com and e-mail customers his Key Code. The Key Code is used to track Scouts sales and is how they receive credit for all online sales. If they do not give their Key Code to the customer, they will not receive credit for the sale. Step 7: Unit Leader and the Scout will each have the ability to log in later to track their online sales. Step 8: Customers will pay for product online with their credit card, and their order will be shipped directly to their home. Step 9: You will receive credit for your sales from your Council based on the online sales commission structure.
Step 10: The Unit Leader will combine the online sales with traditional popcorn sales to calculate "Prizes". 70% of all product sales will benefit local Scouting!
13 EASY STEPS FOR UNIT ONLINE ORDERING CAMP MASTERS POPCORN YOU WILL HAVE JUST ONE UNIT LEADER LOG-IN/USER ID. GET READY SOFTWARE REQUIREMENTS  Internet Browser – use a current version of Internet explorer or Google Chrome.  Adobe Acrobat Reader – use a current version to view/print reports. GET SET 1. Log-on to the internet to the website: campmasters.org. 2. Navigation Bar is on the bottom; find "Council and Unit Ordering" and "click". 3. This brings you to the "LOG-IN" page.
4. "SELECT COUNCIL" - scroll down list and select "Seneca Waterways Council". 5. "USER ID" – Type in the ID number the Council has given to you.
6. "PASSWORD" – The first time you log-in type in "hello". You will see a message that says your login was successful. For security reasons, you will need to change your password and choose a question from the list and provide an answer. (If you forget your password, you will be prompted to answer the question that you chose. An e-mail with your user ID and new password will then be sent to your email address.) Once you have changed your password you will be logged in to the ordering system.
ENTER ORDERS Please be sure you click the appropriate order type for the order you are entering – "unit Show 'N' Sell" or "unit take order". Dates for each Sale Type are preset by the Council so the system will only allow you to enter orders during the correct dates. Select the appropriate Sale Type and then "click" to begin entering your order. SHOW 'N' SELL ORDERS 1. UNIT SHOW AND SELL ORDERS – Once you have logged in as the Unit User, on the left hand navigation bar, click "place unit show-n-sell." SHOW 'N' SELL products must be ordered in full cases.
2. Contact Information will be displayed.
Please review for accuracy. If you need to make changes, click on "CHANGE CONTACT INFO" and proceed with necessary changes. Also, at the bottom of the page be sure "PROFILE" has the correct e-mail address.
14 EASY STEPS FOR UNIT ONLINE ORDERING CAMP MASTERS POPCORN 3. Scroll down the page to see the list of products available and pricing. Type in your order quantity for each item. As you enter the order, the system will show you the total price and total number of cases and containers you are ordering. 4. At the bottom of the page you will see a dollar total. If this is correct, select "PREVIEW ORDER"; if not, select "CANCEL" and start over. You will also have to choose if you are participating in the COUNCIL PRIZE PROGRAM. All Units are encouraged to participate in the Prize Program. There are no alternatives for Units not taking prizes.
SEE PRIZE ORDERING BELOW** 5. If "PREVIEW ORDER" is ok, then click "SUBMIT ORDER". This will send the order to the Council and you will not be able to make changes. If the "PREVIEW" is not ok, you can select "MAKE CHANGE". This will take you back to your order where you can change quantities and then select "PREVIEW ORDER" again. Once you "SUBMIT ORDER" the system will give you an ORDER NUMBER on the screen – please note this order number for future reference.
6. After you "SUBMIT ORDER" you can PRINT a copy for your records. At the top of the page, left corner, select "PRINT" key. The form will be displayed in a pdf format; select "PRINT". 7. Once you SUBMIT the order, if you find any errors please do not place a 2nd order; please contact Chris Crittenden immediately at christine.crittenden@scouting.org. 8. When you are finished, please click "LOGOUT", located on the bottom, right-hand side of the page. ENTER YOUR UNIT'S TAKE ORDER To enter a Take Order, on the left hand navigation bar you will select "place unit take order." You will follow the same basic steps as for "Show 'N' Sell" noted above.
RETURNS/INVOICE ADJUSTMENTS RETURNS/INVOICE ADJUSTMENTS can only be entered at the Council level. The Council allows up to 20% returns from Show & Sell but has to make an invoice adjustment to make this happen. The Council will enter a RETURN ORDER that you will be able to review online. There are no returns on Take Orders. Exchanges can be made on a limited basis.
PRIZES 1. Before you logout place your prize orders. On the left-hand navigation bar, select "PRIZES" to enter your prize orders. This link will take you directly to the ordering page for the prizes. Before ordering prizes, check your e-mail address under "PROFILE" at the bottom of the page to be sure it is correct. 2. Total up each Scout's Take Order sales, their credit for Show 'N' Sell sales and their online credit card sales from popcornordering.com; then order prizes for each of your Scouts.
3. For CAMP MASTERS High Achiever Prizes, please complete the High Achiever Prize form (download from campmaster.org) and turn it in to the Council Office by December 10, 2018.
Prize Orders with High Achiever prizes ordered will not be released until your High Achiever Prize Form is received at the Council office.
Seneca Waterways Council Boy Scouts of America 2320 Brighton-Henrietta Town Line Road Rochester, NY 14623 585-244-4210 www.senecawaterways.org Christine Crittenden 585-241-8580