Positioning for prosperity? Catching the next wave - Go - Building the Lucky Country # 3
Page content transcription
If your browser does not render page correctly, please read the page content below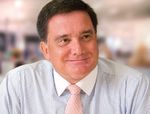 OBER
                                                                         CT

                                                                     O
                                                                    PREVIEW
                                                                              2013

                  Building the Lucky Country
                  Business imperatives for a prosperous Australia
                                                                    #3

Positioning
for prosperity?
Catching the
next wave
 Go
Everyone can
position for
prosperity
Where is the next wave?           Contents
Part I – Beyond the boom
                                  Where is the next wave?
Part II – Growth strategies for
Australia
                                  Part I – Beyond the boom                     1
 Current wave: Extend the
 runway
 Mining                           Part II – Growth strategies for Australia   10

                                   Current wave: Extend the runway            11
 Next waves: Five new fronts
 Agribusiness                      Mining                                     12
 Gas
                                   Next waves: Five new fronts                17
 Tourism
 International education           Agribusiness                               18
 Wealth management
                                   Gas                                        24
 Future waves: Pockets of          Tourism                                    28
 potential
                                   International education                    32
Part III – Preparing for action    Wealth management                          36

                                   Future waves: Pockets of potential         41
Appendix
  Methodology
  Authors
                                  Part III – Preparing for action             43

                                  Appendix                                    55

                                   Methodology                                56

                                   Authors                                    67

                                                                                   c
Where is the next wave?
Where is the next wave?           The Lucky Country has had a good run.
                                                                                                             Many challenges lie ahead, but we are encouraged
Part I – Beyond the boom          Since 2005, our growth has been fuelled by a magic mix of natural          by the new possibilities opening for our truly
Part II – Growth strategies for
                                  advantages and international opportunities. Simply speaking, we've         fortunate nation.
                                  got lots of what industrialising Asia wants.
Australia

 Current wave: Extend the         We've seen earlier precedents for this pattern throughout our history:     Positioning for prosperity? focuses not just on how we can grow, but
 runway                           waves of Australian prosperity driven by global demand. Our gold,          how to make the most of our opportunities. We believe that business
 Mining                           wool, wheat, meat, iron, coal and nickel have all boomed – some            must take the lead in identifying and harnessing the next wave of
                                  more than once.                                                            growth opportunities. Government policy will always play a critical
 Next waves: Five new fronts
                                                                                                             role in creating the economic environment for national prosperity –
 Agribusiness
                                  All things go in cycles, however. As the current mining boom cools         but businesses do not need to wait.
 Gas
                                  and the Australian dollar returns to earth, it's time for business and
 Tourism
 International education          government leaders to ask searching questions about our future and         Many challenges lie ahead, but we are encouraged by the new
 Wealth management                to think about where our prosperity will come from.                        possibilities opening for our truly fortunate nation. There are more
                                                                                                             waves on their way – how well we catch them will determine our
 Future waves: Pockets of         This paper asks how we can position Australia –                            prosperity for generations to come.
 potential                        and its individual sectors and businesses – for prosperity. If mining is
                                  our current wave, how do we extend its run? And what other future          Giam Swiegers
Part III – Preparing for action
                                  waves can we catch?                                                        CEO, Deloitte Australia
Appendix
  Methodology                     Answers are already emerging. The seeds of growth for Australia's
  Authors                         next two decades can be found in our unique advantages in
                                  agribusiness, gas, tourism, international education and wealth
                                  management.

                                  Collectively, these five waves could be as big as mining. In fact, we
                                  estimate that maximising the potential of these sectors alone could
                                  add a quarter of a trillion dollars to national income over the next two
                                  decades.
Part I

Where is the next wave?

Part I – Beyond the boom

Part II – Growth strategies for
Australia

 Current wave: Extend the
 runway
 Mining

 Next waves: Five new fronts
 Agribusiness
 Gas
 Tourism
 International education
 Wealth management

 Future waves: Pockets of
 potential

Part III – Preparing for action

Appendix
  Methodology
  Authors

                                  Beyond the boom

                                                    e
Australia's sectoral opportunities are changing
Where is the next wave?           It's been beaut
                                  Australia's success in having more than two decades without a              Figure 1: Australia's relative living standards have rebounded
Part I – Beyond the boom          recession has been so remarkable that it's become wallpaper.                                          6

                                                                                                             (3-year moving average)
                                  We expect greatness.                                                                                  8
Part II – Growth strategies for

                                                                                                                   Global rank
Australia                                                                                                                              10
                                  Yet our success was no surprise. Led by China, half the world began
                                                                                                                                       12
 Current wave: Extend the         an 'industrial revolution' that saw its hunger for Australia's commodity
 runway                           exports boom. That boosted our prosperity for the simple reason                                      14

 Mining                           that we had what the world wanted.                                                                   16
                                                                                                                                         1949      1959     1969       1979      1989     1999   2009

 Next waves: Five new fronts                                                                                                                                          Years
                                  But the boom is slowing
                                                                                                                                             Source: Groningen Growth and Development Centre,
 Agribusiness
                                  Although the mining boom isn't ending, it is changing in ways that                                         University of Groningen
 Gas
                                  will reshape Australia's industrial landscape. The prices the world is
 Tourism
 International education          paying for Australian commodities remain a multiple of where they
                                                                                                                        Figure 2: Recent and forecast iron ore prices
 Wealth management                were before the latest upward surge. Yet they are already below their
                                  peaks and the consensus among economists is that they'll go even                                     160

 Future waves: Pockets of         lower still.                                                                                         140
 potential
                                                                                                                                       120
                                  That's because the end result of a boom in global demand for
Part III – Preparing for action                                                                                                        100

                                                                                                                      A$ per tonne
                                  industrial commodities isn't a boom in their price, but a boom in
                                                                                                                                       80
                                  their supply. Responding to sustained demand, the world's miners
Appendix
  Methodology                     dig deeper, gradually catching up to the rising needs of the globe's                                 60

  Authors                         emerging economies.                                                                                  40

                                                                                                                                       20
                                  At the same time, the stunning increase in mining-related
                                                                                                                                        0
                                  construction, which has driven much of Australia's recent growth,                                    June–2000          June–2005           June–2010     June–2015

                                  is already peaking. It won't go away either – mining-related                                                                        Years
                                  construction will remain much larger than it used to be – but it will no                                    Source: 2013–14 Federal Government Budget Papers

                                  longer be the main driver of Australian growth.

                                                                                                                                                                                                        1
Where is the next wave?                                We've surfed this break before                                                                                       These developments all changed the Australian industrial landscape.
                                                       The past decade isn't the only time things have worked out well
Part I – Beyond the boom                               for Australia. Nor is it the only time we've failed to cash in.                                                      Yet we could have done better – we've missed a bunch of magnificent
                                                                                                                                                                            opportunities.
Part II – Growth strategies for
                                                       When a fast-growing global economy – one on the gold standard
Australia
                                                       – needed more of the precious yellow metal from the middle of the                                                    A little over a century ago, Australia vied with Argentina for the
 Current wave: Extend the                              19th century onwards, Australia filled the bill. That trade supercharged                                             highest living standards in the world. By the early 1980s, we'd fallen
 runway                                                our economy and population growth for decades.                                                                       to 16th in the global rankings of income per head.
 Mining
                                                       When refrigerated transport opened up new world markets for                                                          There were many factors behind our fall from grace, but our biggest
 Next waves: Five new fronts                           lamb and beef in the 1880s, it revolutionised our farming prospects                                                  self-inflicted wound was turning our back on both global opportunity
 Agribusiness
                                                       at a time when agribusiness was already our largest industry. Then                                                   and Australian advantage. We cowered behind tariff walls and hid
 Gas
                                                       the growth baton passed to service sectors which prospered from                                                      from global markets, dulling Australian advantage and supporting our
 Tourism
 International education                               demands linked to rising incomes here and around the world.                                                          weaker sectors at a cost to our stronger ones.
 Wealth management
                                                       Figure 3: Our changing industrial landscape
 Future waves: Pockets of
                                                                         16                                                                                                 82
                                  Sectors – Industry shares of GDP (%)

 potential

                                                                                                                                                                                 Services – share of GDP (%)
                                                                         14

Part III – Preparing for action                                          12                                                                                                 80

                                                                         10

Appendix                                                                 8                                                                                                  78
  Methodology                                                            6
  Authors
                                                                         4                                                                                                  76

                                                                         2

                                                                         0                                                                                                  74
                                                                          1974           1979           1984            1989           1994       1999        2004   2009
                                                                                                                                  Years
                                                                                 Manufacturing          Mining          Construction      Agriculture    Services

                                                                              Source: Australian Bureau of Statistics

                                                                                                                                                                                                                                             2
Where is the next wave?                                Economists have long since found that every subsidy to one sector                                                                       This is the idea we explore in this report: how Australia can ensure
                                                       comes at the expense of hidden costs to others. In Australia's case,                                                                    that it is well positioned for prosperity in a competitive global
Part I – Beyond the boom                               that meant our tariff protection for the likes of manufacturing came                                                                    economy, and how individual businesses, industry associations and
                                                       at a cost to the global competitiveness of our farmers and miners.                                                                      governments can do their bit to ensure we (and they) realise our
Part II – Growth strategies for
                                                                                                                                                                                               potential.
Australia
                                                       That mistake cost us dearly. After a final flurry (when wool prices
 Current wave: Extend the                              jumped during the Korean War of the early 1950s), exports slumped
                                                       to less than one-eighth of national income by the late 1960s.                                                                             The mythical 'Fountain of Youth mine'
 runway
                                                       They only returned to what we'd averaged in the first half of the                                                                         To understand the role comparative advantage plays in sustaining
 Mining
                                                       20th century in the past few years, amid a stunning resources boom.                                                                       Australia's enviable standard of living, it's worth considering the
 Next waves: Five new fronts                                                                                                                                                                     absurd proposition of what a 'Fountain of Youth mine' could
 Agribusiness                                          So, what's the pattern here? It is that Australia gets its biggest breaks                                                                 mean for our economy. If such a mine were to produce just a
 Gas                                                                                                                                                                                             few drops a day, their scarcity would guarantee a price that could
                                                       – its largest wealth-creating waves – when we find ourselves at the
 Tourism                                                                                                                                                                                         support much of our economy.
                                                       intersection of global opportunity and national advantage.
 International education
 Wealth management
                                                                                                                                                                                                 That is an extreme example of how Australians maintain our
                                                       Figure 4: Exports as a share of Australia's economy                                                                                       enviable standard of living despite exports making up just one-
 Future waves: Pockets of
 potential
                                                         35
                                                                                                                                                                                                 fifth of our economy. By comparison, countries such as Germany
                                                                                                                                                                                                 must focus about half their production on exports.
                                                         30
Part III – Preparing for action
                                  Exports to GDP (%)

                                                         25
Appendix
  Methodology
                                                         20
  Authors
                                                         15

                                                         10
                                                         1900–01      1910–11      1920–21     1930–31      1940–41      1950–51   1960–61   1970–71   1980–81   1990–91   2000–01   2010–11

                                                                                                                              Years
                                                              Source: Australian Treasury, Australian Bureau of Statistics

                                                                                                                                                                                                                                                               3
Where is the next wave?           So where is the next wave?                                            Figure 5: Projected annual global industry output growth, 2013–33

                                                                                                                     Gas                                                                                                                                    4.11
Part I – Beyond the boom          Global opportunity
                                                                                                                 Tourism                                                                                                                                 4.08
                                  The reality is that we need new growth
Part II – Growth strategies for                                                                             Agribusiness                                                                                                                                 4.06
                                  drivers. We need another wave –
Australia                                                                                                         Health                                                                                                                          3.95
                                  or several. The first place to look is those
                                                                                                 International education                                                                                                                        3.90
 Current wave: Extend the         sectors that can be expected to grow
                                                                                                                                                                                                                                         3.81
 runway                           significantly faster than Global Gross                           Wealth management
                                                                                                                                                                                                                                                                      +10%
                                                                                                                                                                                                                                                                      GGDP
 Mining                           Domestic Product (GGDP) as a whole                           Water and waste services                                                                                                         3.70

                                  over the next 10 to 20 years, or by more                          Retail and wholesale                                                                                                 3.62

 Next waves: Five new fronts      than about 3.4% per year.                                 Other education and training                                                                                           3.57

 Agribusiness                                                                                       Public administration                                                                                     3.53
 Gas

                                                                                 Sectors
                                  To do that, we mapped the expected                              Transport and logistics                                                                                   3.49
 Tourism
 International education          global growth of a range of industry                     Business and property services                                                                                   3.49

 Wealth management                sectors from now to 2033. Among the                               Telecommunications                                                                               3.42
                                                                                                                                                                                                                                                                      GGDP
                                  fastest growing are gas, tourism and                                                Oil                                                                    3.34

 Future waves: Pockets of         agribusiness – each of which is expected                                      Banking                                                                 3.28
 potential                        to grow more than 10% faster                                                   Mining                                                               3.25

                                  than GGDP.                                                                Construction                                                              3.24
Part III – Preparing for action                                                                                                                                                                                                                                       -10%
                                                                                                                     ICT                                               2.96
                                                                                                                                                                                                                                                                      GGDP

Appendix                                                                                                  Manufacturing                         2.52

  Methodology                                                                                                     Media                        2.50
  Authors
                                                                                                                            2.2        2.4            2.6        2.8   3.0      3.2            3.4                 3.6                 3.8         4.0          4.2
                                                                                                                                                                       Global growth rate (%)
                                                                                                                             Source: Deloitte Access Economics

                                                                                                                                                                                                                                                                        4
Where is the next wave?           Then we grouped sectors into three categories: those that would   At the top are a diverse group of sectors that can be expected
                                  grow at least 10% faster than GGDP (more than 3.7%), those that   to power ahead, with many driven by demand generated by the
Part I – Beyond the boom          would grow at close to GGDP and those that are expected to grow   industrial revolution continuing to play out in the world's emerging
                                  at least 10% slower than GGDP (less than 3.1%).                   economies.
Part II – Growth strategies for
Australia
                                  Figure 6: A three-part view of global growth                      Below them are industries such as banking, mining, oil, construction,
 Current wave: Extend the                                                                           business and property services, and transport and logistics. While all
 runway                            Global opportunity                                               remain big parts of the Australian economy, they are not high-growth
 Mining                            >GGDP Gas                                                        stories.
                                         Tourism
 Next waves: Five new fronts                                                                        At the base are technology, media and manufacturing.
                                         Agribusiness
 Agribusiness
                                         Health                                                     These will still grow, but won't offer natural tailwinds.
 Gas
 Tourism                                 International education
 International education                 Wealth management
 Wealth management                 ~GGDP Water and waste services
                                         Retail and wholesale
 Future waves: Pockets of
                                         Other education and training
 potential
                                         Public administration
Part III – Preparing for action          Transport and logistics
                                         Business and property services
Appendix                                 Telecommunications
  Methodology                            Oil
  Authors                                Banking
                                         Mining
                                         Construction
Where is the next wave?           Australian advantage                                                        We see the A$ settling at U.S.80 cents in the longer term (see box,
                                  As history has shown, growth alone isn't enough to deliver success to       page 9). This is an important development. It signals the starter's gun
Part I – Beyond the boom          Australia. We also need an edge – a source of comparative advantage         on new opportunities that will be good news for 'dollar-dependent'
                                  that's hard for other nations to match.                                     sectors including manufacturing, farming, tourism and international
Part II – Growth strategies for
                                                                                                              education (as it relates to teaching foreign students). It will also be
Australia
                                  The good news is that we have at least five big-picture advantages          a tailwind for 'interest rate – sensitive' sectors, such as retail and
 Current wave: Extend the         running in our favour:                                                      housing construction.
 runway                           • World-class resources in land, minerals and energy
 Mining                           • Proximity to the world's fastest growing markets in Asia                  These sectors hold out not only the promise of new waves of growth
                                  • Use of English, the world's business language                             – they offer us a way to diversify beyond mining's boom and bust.
 Next waves: Five new fronts      • A temperate climate                                                       All that's missing is for Australian businesses and families to realise
 Agribusiness
                                  • Well-understood tax and regulatory regimes.                               that our opportunities are just as great as they were at the start of
 Gas
                                                                                                              the mining boom, but that they will come from different directions.
 Tourism
 International education          The retreat of the Australian dollar (A$) from its record highs is also a
 Wealth management                welcome relief. Many of our potential high-growth sectors have been
                                  on the back foot in recent years, fighting to cope with the relative
 Future waves: Pockets of         strength of Australia's exchange and interest rates that were part and
 potential                        parcel of the mining boom's first phase.

Part III – Preparing for action

Appendix
  Methodology
  Authors

                                                                                                                                                                               6
Where is the next wave?
                                    Forecast for the Australian dollar                                                              But crises don't last forever, and interest rates will eventually rise in
Part I – Beyond the boom            A key negative of the past decade for many of the sectors                                       the world's major markets.
                                    considered here was the stunning strength of the A$. This put
Part II – Growth strategies for     large costs on exporters, and on those competing with imports.                                  For this reason, the two big drivers of the A$ – commodity prices
Australia                                                                                                                           and interest rate differentials – are both likely to push it down in
                                    Yet the A$'s parity with the U.S. dollar has already passed,                                    coming years. Our forecasts have the dollar eventually settling at
 Current wave: Extend the
                                    and further falls can be expected. In addition, interest rates in much                          around U.S.80 cents. That's higher than the U.S.75 cents averaged
 runway
 Mining                             of the developed world remain at 'emergency lows' amid                                          in three decades of a floating currency, but well down from the
                                    the aftershocks of the global financial crisis (GFC).                                           parity peaks of recent years.
 Next waves: Five new fronts
 Agribusiness
 Gas
                                  To demonstrate this concept better, Deloitte has                      Figure 7: Areas of comparative advantage for Australia (relative advantage score)
 Tourism
                                  developed an Australian advantage score linking relative
 International education                                                                                                    18

                                                                                                                                                                                                                   5.2*
 Wealth management                productivity (what Australia is good at) with relative                                                                                                                                                                          16.2
                                                                                                                            16
                                  advantage (where it is difficult for others to match or

                                                                                                     Australian advantage
                                                                                                                            14                                                                                                                             13.3
 Future waves: Pockets of         imitate our advantages).
                                                                                                                            12                                                                                                                      11.9
 potential
                                                                                                                            10
                                  This is shown in Figure 7 and you'll find more detail                                                                                                                                                      8.2
                                                                                                                                                                                                                                8.0    8.0
Part III – Preparing for action   about it in our Methodology section. The areas where                                      8                                                                                             7.6

                                  Australia enjoys a relatively high level of advantage include                             6

Appendix
                                  agribusiness, mining and gas.                                                             4
                                                                                                                                                                                          2.8    2.9   3.1   3.2   3.3
  Methodology                                                                                                                                               2.1   2.3   2.4   2.7   2.7
                                                                                                                            2               1.4      1.6
  Authors                                                                                                                           1.0
                                                                                                                            0

                                                                                                                                   dia

                                                                                                                                                      ing

                                                                                                                                                        s

                                                                                                                                                                                           ICT

                                                                                                                                                                                             ns

                                                                                                                                                                                              n

                                                                                                                                                                                              s

                                                                                                                                                                                           ing

                                                                                                                                                                                              h

                                                                                                                                                                                              n

                                                                                                                                                                                              e

                                                                                                                                                                                              s

                                                                                                                                                                                            ng

                                                                                                                                                                                               t

                                                                                                                                                                                            on

                                                                                                                                                                                                                                            Oil

                                                                                                                                                                                                                                           sm

                                                                                                                                                                                                                                                               s

                                                                                                                                                                                                                                                               g

                                                                                                                                                                                                                                                              ss
                                                                                                                                                                                           en
                                                                                                                                                     ice

                                                                                                                                                                                          ice

                                                                                                                                                                                           tic

                                                                                                                                                                                                                                                            Ga
                                                                                                                                                                                          sal
                                                                                                                                                                                          tio

                                                                                                                                                                                          alt

                                                                                                                                                                                          tio

                                                                                                                                                                                                                                                           nin

                                                                                                                                                                                                                                                           ne
                                                                                                                                                                                        tio

                                                                                                                                                                                           i

                                                                                                                                                                                       ati

                                                                                                                                                                                                                                        uri
                                                                                                                                 Me

                                                                                                                                                   nk

                                                                                                                                                                                      tur

                                                                                                                                                                                         n
                                                                                                                                                                                         s

                                                                                                                                                                                       m
                                                                                                                                                  erv

                                                                                                                                                                                     erv

                                                                                                                                                                                     He

                                                                                                                                                                                     ole
                                                                                                                                                                                    ruc

                                                                                                                                                                                       a

                                                                                                                                                                                        i

                                                                                                                                                                                                                                                        usi
                                                                                                                                                                                       i

                                                                                                                                                                                                                                                        Mi
                                                                                                                                                                                    og
                                                                                                                                                                                   ica

                                                                                                                                                                                      a
                                                                                                                                                                                   str

                                                                                                                                                                                    uc
                                                                                                                                                                                     e

                                                                                                                                                                                                                                      To
                                                                                                                                                 Ba

                                                                                                                                                                                 fac

                                                                                                                                                                                    r

                                                                                                                                                                                 ag
                                                                                                                                                ys

                                                                                                                                                                                 es

                                                                                                                                                                                wh

                                                                                                                                                                                 dt
                                                                                                                                                                                nst

                                                                                                                                                                                                                                                     rib
                                                                                                                                                                                dl

                                                                                                                                                                                ed
                                                                                                                                                                                ini
                                                                                                                                                                                un

                                                                                                                                                                              an
                                                                                                                                                                              nu
                                                                                                                                             ert

                                                                                                                                                                             ast

                                                                                                                                                                             an

                                                                                                                                                                                                                                                   Ag
                                                                                                                                                                             an
                                                                                                                                                                            dm
                                                                                                                                                                            Co
                                                                                                                                                                           mm

                                                                                                                                                                             al
                                                                                                                                                                           nd

                                                                                                                                                                         hm
                                                                                                                                                                          Ma
                                                                                                                                          rop

                                                                                                                                                                          on
                                                                                                                                                                       dw

                                                                                                                                                                        ion
                                                                                                                                                                        ort
                                                                                                                                                                       ca

                                                                                                                                                                         la
                                                                                                                                                                    eco

                                                                                                                                                                     ati
                                                                                                                                                                    alt
                                                                                                                                        dp

                                                                                                                                                                    tai

                                                                                                                                                                  nsp

                                                                                                                                                                   cat
                                                                                                                                                                    bli
                                                                                                                                                                   an

                                                                                                                                                                 ern
                                                                                                                                                                 Tel

                                                                                                                                                                We
                                                                                                                                                                 Re
                                                                                                                                                                 Pu
                                                                                                                                      an

                                                                                                                                                                du
                                                                                                                                                               ter

                                                                                                                                                              Tra

                                                                                                                                                             Int
                                                                                                                                                            re
                                                                                                                                      ess

                                                                                                                                                           Wa

                                                                                                                                                          he
                                                                                                                                   sin

                                                                                                                                                        Ot
                                                                                                                                 Bu

                                                                                                                                                                                                Sectors
                                                                                                                                 Source: Deloitte Access Economics
                                                                                                                                 * Average Australian advantage

                                                                                                                                                                                                                                                           7
Where is the next wave?                                                Figure 8: Australia's current, next and future waves of growth, 2013–33
                                                                                                                                                                                      Next waves
                                                                                                                              Future waves
                                                                                                                                                                                                                        Gas
Part I – Beyond the boom                                                                                                                                                                           Tourism
                                                                                                                                                                                                                               Agribusiness
                                                                                                                      >GGDP                                     Health

                                                               Global opportunity (GGDP growth, higher is stronger)
Part II – Growth strategies for                                                                                                                                                               International education

Australia                                                                                                                                                                                  Wealth management
                                                                                                                                         Water and waste services                                                                             +10%
                                                                                                                                                                                                                                              GGDP
 Current wave: Extend the                                                                                                         Retail and wholesale
                                                                                                                                                                    Other education and training
                                                                                                                               Business and
 runway                                                                                                                            property
                                                                                                                                                                 Public administration
                                                                                                                                                                   Transport and logistics
                                                                                                                                    services
 Mining                                                                                                                                                  Telecommunications                                             Current wave
                                                                                                                      ~GGDP                                                                   Oil
                                                                                                                                  Banking
                                                                                                                                                                                                                                  Mining
 Next waves: Five new fronts                                                                                                                                 Construction

 Agribusiness
 Gas                                                                                                                                                                                                                                          -10%
                                                                                                                                               ICT                                                                                            GGDP
 Tourism
 International education
 Wealth management
While global opportunity and natural structural advantages are necessary requirements, they are not in
                                  themselves sufficient to ensure Australian success.

Where is the next wave?           Our next waves                                                                                        Future waves
                                  Looking at the global growth trends and Australia's areas of                                          But wait – that's not all. There will also be pockets of growth to be
Part I – Beyond the boom          advantage, it becomes clear that our next waves of prosperity are                                     found in the big and primarily domestic sectors that make up the bulk
                                  likely to come from the five sectors that appear at the top of both our                               of our economy. Some of these, such as health, will grow strongly.
Part II – Growth strategies for
                                  lists.                                                                                                Others are areas in which we have deep strength, such as banking.
Australia
                                                                                                                                        And some are sectors where we could enjoy a renaissance, such as
 Current wave: Extend the         These fantastic five are gas, agribusiness, tourism, international                                    manufacturing, as the global business of making things moves from
 runway                           education and wealth management. Collectively, they have the                                          being labour intensive to creativity intensive.
 Mining                           potential to be as big as mining.
                                                                                                                                        These potential opportunities and how organisations in those sectors
 Next waves: Five new fronts      The huge and common driver for this group will be Asia.                                               can pursue them is the focus of our continuing research.
 Agribusiness                     Asian growth will benefit:
 Gas
                                  • Gas – as countries seek to improve air quality and reduce                                           Making the most of our strengths
 Tourism
 International education
                                     greenhouse emissions                                                                               Our final message is that while global opportunity and natural
 Wealth management                • Agribusiness – as people buy Australia's fresh produce,                                             structural advantages are necessary requirements, they are not in
                                     including proteins                                                                                 themselves sufficient to ensure Australian success, even in sectors like
 Future waves: Pockets of         • International education – as students seek to study in an                                           gas that appear to have everything going for them.
 potential                           English-speaking country
                                  • Tourism – as people seek space, nature, holidays and luxury                                         The other key ingredient is our capacity to cash in. Resources are
Part III – Preparing for action      experiences                                                                                        a good example: many nations are rich in resources, yet few have
                                  • Wealth management – as organisations and individuals tap                                            developed world-class resource sectors. Australia's is the result of both
Appendix
  Methodology
                                     into Australia's expertise.                                                                        good assets and good management.
  Authors
                                  Exceptional growth in these five sectors could add about $250 billion                                 This is where the hard work comes in. Our task ahead is to build on
                                  to the economy between 2013 and 2033. That would equate to an                                         our areas of favourable comparative advantage to improve Australia's
                                  additional $25 billion in GDP in 2033 (in today's dollars) – or a boost                               performance relative to our competitors. This means creating things
                                  of about 1% in an economy turning over $2.6 trillion (also in today's                                 like a better-skilled vocational workforce, more efficient regulatory and
                                  dollars).1                                                                                            tax regimes, and a stable and clear set of policy rules for businesses.

                                                                                                                                        That's how we'll position Australia for prosperity.

                                  1   See the Methodology section for discussion of this modelling and greater detail of our results.
                                                                                                                                                                                                         9
Part II

Where is the next wave?

Part I – Beyond the boom

Part II – Growth strategies for
Australia

 Current wave: Extend the
 runway
 Mining

 Next waves: Five new fronts
 Agribusiness
 Gas
 Tourism
 International education
 Wealth management

 Future waves: Pockets of
 potential

Part III – Preparing for action

Appendix
  Methodology
  Authors

                                  Growth strategies
                                  for Australia

                                                      10
Current wave

                                  Extend the runway
Where is the next wave?

Part I – Beyond the boom
                                  Mining will continue as a major driver of our prosperity over the next two decades and beyond.
Part II – Growth strategies for
Australia

 Current wave: Extend the
                                           Figure 9: Australia's current growth wave
 runway
 Mining                                                                                                                                                                                    Gas
                                                                                                                                                                      Tourism
                                                                                                                                                                                                 Agribusiness

 Next waves: Five new fronts                                                              >GGDP                                    Health
                                   Global opportunity (GGDP growth, higher is stronger)

 Agribusiness                                                                                                                                                    International education

 Gas                                                                                                                                                          Wealth management
 Tourism                                                                                                    Water and waste services                                                                            +10%
                                                                                                                                                                                                                GGDP
 International education                                                                             Retail and wholesale
 Wealth management                                                                                Business and
                                                                                                                                       Other education and training
                                                                                                                                    Public administration
                                                                                                      property                        Transport and logistics
                                                                                                       services
 Future waves: Pockets of                                                                                                   Telecommunications
                                                                                          ~GGDP                                                                  Oil
 potential
                                                                                                     Banking
                                                                                                                                Construction                                                        Mining

Part III – Preparing for action

                                                                                                                                                                                                                -10%
Appendix                                                                                                                                                                                                        GGDP
                                                                                                                  ICT
  Methodology
  Authors
Current wave
                                     Mining

                                  The mother lode
Where is the next wave?                                                                                                            We still hold plenty of aces
                                  Global growth rate: 3.25%                                                                        Even so, mining will continue as a major driver of our prosperity
Part I – Beyond the boom          Australian advantage: 13.3*                                                                      over the next two decades and beyond. As BHP Billiton CEO Andrew
                                                                                                                                   Mackenzie recently said: "Global demand for commodities is expected
Part II – Growth strategies for
                                  A decade ago, Australia's economy was slowing at the back end of                                 to grow by up to 75% over the next 15 years as 250 million more
Australia
                                  a housing price boom, and we needed a new growth driver. Mining                                  people move from the Chinese countryside to cities and Asia's middle
 Current wave: Extend the         stepped up, accelerating Australian prosperity at the perfect moment.                            class approaches 3 billion."2 We have exceptional potential to win a
 runway                                                                                                                            large share of that growth.
                                  In fact, much of Australia's increased wealth today is thanks to our
 Mining
                                  mining sector, as we were already a leading supplier of industrial
                                                                                                                                   World-class deposits: Australia holds some of the world's biggest
                                  inputs to developing Asia at the time the latter's growth surged.
 Next waves: Five new fronts                                                                                                       and highest-quality mineral deposits. We have the world's largest
 Agribusiness
                                                                                                                                   economic resources of gold, iron ore, lead, rutile, zircon, nickel,
 Gas                              Roll forward a decade, and some things have changed. In part, we
                                                                                                                                   uranium and zinc. We also rank among the top six nations worldwide
 Tourism                          are a victim of our own success: today's mining sector is already much
 International education                                                                                                           for known resources of antimony, bauxite, black coal, recoverable
                                  larger than it used to be. In addition, the outlook for mineral demand
 Wealth management                                                                                                                 brown coal, cobalt, copper, diamond, ilmenite, lithium, manganese
                                  growth has ebbed recently and is unlikely to continue at the frantic
                                                                                                                                   ore, niobium, silver, tantalum, tungsten and vanadium. In addition,
                                  pace of the past decade (especially for coal), while rising costs and
 Future waves: Pockets of                                                                                                          we hold numerous rare earth minerals (see box, page 16).3
                                  falling productivity are crippling our global competitiveness.
 potential

Part III – Preparing for action   Figure 10: Australian market share in global commodity markets

                                                         2.1
Appendix                               Lead

  Methodology                       Copper                2.3
  Authors                                                          4.2
                                       Zinc

                                  Aluminium                              4.9

                                       Coal                                    6.0
                                                                                                                                                                   *   Our Australian advantage score ranges from 1.0 to 16.2,
                                                                                                                                                                       as shown in Figure 7 and discussed in Part I and the Methodology.
                                      Nickel                                                 9.9

                                    Iron ore                                                                                      21.8                             2   Mackenzie, Andrew, CEO BHP Billiton, Speech to the Asia
                                                                                                                                                                       Society, Melbourne, 7 August 2013.
                                                                                                                                                                   3   Geoscience Australia, 'Australia's Identified Mineral Resources',
                                               0         2.5          5              7.5    10      12.5      15      17.5   20    22.5   25
                                                                                                                                                                       www.ga.gov.au/minerals/mineral-resources/aimr.html.
                                                                                           Market share in 2010 (%)
                                               Source: Deloitte Access Economics

                                                                                                                                                                                                                           12
Current wave
                                       Mining

Where is the next wave?
                                  Great neighbours: We're also fortunate to live relatively close to                                 Advanced technology: Our high labour costs have forced us to be
Part I – Beyond the boom          major buyers of mining outputs, especially China, India, Japan and                                 smart at using technology rather than muscle to increase yields from
                                  Korea. Particularly when transport prices are high, this gives us a cost                           our mining operations. Today, Australia is a global leader in next-
Part II – Growth strategies for   advantage over competitors from the Americas and elsewhere.                                        generation production techniques such as remote operations centres,
Australia                                                                                                                            driverless trucks and devices to make mining safer, such as anti-drowsy
                                  Profitability: Even with the prices of some commodities falling,                                   caps for operators.4
 Current wave: Extend the
                                  Australia is still making a very good living in many mining segments.
 runway
 Mining
                                  The key is where we sit on the cost curve and the fact that, even at
                                                                                                                                       Taking on China in rare earths?
                                  lower prices, many Australian mines do and will continue to make
                                                                                                                                       Rare earths (such as lanthanum, neodymium, gadolinium, terbium
 Next waves: Five new fronts      great profits.
                                                                                                                                       and ytterbium) offer unique physical, chemical and light-emitting
 Agribusiness
                                                                                                                                       properties that make them attractive to use in 'green' products
 Gas                              Investment support: Allowing foreigners to invest in our mines gives
 Tourism
                                                                                                                                       such as the motors and batteries used in hybrid cars. They're
                                  us a ready supply of capital to commercialise our natural resources.
 International education                                                                                                               also useful as petroleum catalysts, in glass manufacturing and
                                  Provided we can overcome our cost challenges, local and foreign
 Wealth management                                                                                                                     polishing, and for making some electronic components. Today,
                                  investors should continue to show a healthy appetite for supporting
                                                                                                                                       the trade in rare earths is currently dominated by China, which
 Future waves: Pockets of
                                  Australian exploration and development projects.
                                                                                                                                       controls almost all global output.
 potential
                                  Quality infrastructure: While our infrastructure does fray at the edges
                                                                                                                                       Australia hasn't been an active producer since 1995 when we
Part III – Preparing for action   at times, Australia has substantial assets for producing and exporting
                                                                                                                                       stopped mining the mineral monazite for its rare earths and
                                  minerals. After all, we have just spent – in today's dollars – the same
Appendix
                                                                                                                                       thorium. However, we have an estimated 1.65 million tonnes
                                  amount on mining-related infrastructure as the U.S. spent to put a
  Methodology                                                                                                                          of economic deposits of relevant rare earth oxides (about 2% of
                                  man on the moon. Even better, the mines, ports and railway lines
  Authors                                                                                                                              the world's total). Further, a number of companies are actively
                                  we have built with that money will provide us with a return on our
                                                                                                                                       exploring for – and starting to mine – these minerals.
                                  investment for decades to come.

                                                                                                                                       Given its alignment with global demand for sustainable products,
                                  Skilled labour: Our miners are highly skilled, compared to many of
                                                                                                                                       as well as the potential scarcity deriving from China's hold over
                                  those working elsewhere across the world. However, as we note
                                                                                                                                       the market and Australia's deposits, this is an area to watch for a
                                  below, we need more of these skilled workers in the sector.
                                                                                                                                       strong future exports story.5

                                  4   Cochrane, Nathan, 'Thinking caps save drowsy drivers', Australia Unlimited, 17 October 2012.
                                  5   Geoscience Australia, www.ga.gov.au/minerals/mineral-resources/rare-earth-elements.html.
                                                                                                                                                                                                     13
Where is the next wave?           What could slow us down?
                                  Plenty, given mining is a highly competitive global sector.
Part I – Beyond the boom
                                  Growing costs: The cost of mining in Australia has been escalating
Part II – Growth strategies for
                                  due to a range of factors: the scarcity of skilled labour, the high A$,
Australia
                                  the cost of inputs such as machinery and wages, and more regulations
 Current wave: Extend the         and taxes. While the impact of the high dollar has already begun to
 runway                           abate, the remote and often harsh locations of many of our mines
 Mining                           will ensure that miners continue to demand a premium for their work.
                                  It will also remain challenging to convince other workers to travel to
 Next waves: Five new fronts      mining locations.
 Agribusiness
 Gas
                                  Taxes and red and green tape: Australia's biggest 'own goal' in
 Tourism
 International education          recent years has been making our regulatory environment more
 Wealth management                complex and onerous, including the introduction of new mining taxes
                                  and the raising of existing ones. We have also vacillated on carbon
 Future waves: Pockets of         pricing and taxation. An unfortunate side effect is that we've given
 potential                        ourselves a reputation for government-generated risk. And while
                                  protecting our environment is vital, our governments have also been
Part III – Preparing for action
                                  introducing regulations that could slow the growth of mining,
                                  which may in turn have an outsized impact on smaller miners.
Appendix
  Methodology
  Authors                         Lack of new infrastructure: Australia will need more mining-related
                                  infrastructure to prevent future bottlenecks and – partly due to the
                                  cost and regulatory issues flagged above – we are struggling to win
                                  the investment required to build it.

                                                                                                            14
Where is the next wave?           Falling productivity: Even though we have plenty of new capacity                                                                    Questions about coal: The world is worried, not merely about
                                  coming online, the bad news is that our efficiency is slipping.                                                                     greenhouse gas emissions, but also about air quality. Indeed, a new
Part I – Beyond the boom          Our mining productivity is still solid, but it has declined sharply                                                                 study has estimated 500 million citizens in northern China will live on
                                  over the past decade at a time when other nations improved theirs.                                                                  average 5.5 years less than they should, due to the region's
Part II – Growth strategies for
                                                                                                                                                                      coal-related air pollution.6 Although global coal sales are expected
Australia
                                                                                                                                                                      to keep rising and new clean technologies might help, growth
 Current wave: Extend the                                                                                                                                             momentum has moved from coal to gas and alternative energy
 runway                                                                                                                                                               sources. This means that coal – although it will remain an anchor
 Mining                                                                                                                                                               asset of Australia's mining sector – is unlikely to drive as much
                                  Figure 11: Projected global growth in commodity demand
                                                                                                                                                                      growth in coming years.
 Next waves: Five new fronts
 Agribusiness                            Nickel                                                                                    42.2
 Gas
                                           Coal                                                                                                              56.8
 Tourism
 International education
                                       Copper                                                                                                                        63.5
 Wealth management
                                  Aluminium                                                                                                                                  70.4
 Future waves: Pockets of
 potential                                  Zinc                                                                                                                                    73.9

                                           Lead                                                                                                                                            78.2
Part III – Preparing for action
                                      Iron ore                                                                                                                                                  80.5
Appendix
  Methodology                                       0                 10                20                30                40                50                60          70             80          90
  Authors
                                                                                                        Change in global demand 2010–33 (%)

                                                     Source: Deloitte Access Economics

                                  6   Chen, Yuyu et al., 'Evidence on the impact of sustained exposure to air pollution on life expectancy from China's Huai River
                                      policy', Proceedings of the National Academy of Sciences of the United States, 28 May 2013.

                                                                                                                                                                                                                                      15
Current wave
                                    Mining

Where is the next wave?           Positioning for prosperity                                              Most importantly, how can industry and government work together in
                                  There are many reasons to be hopeful about Australian mining's          a more coordinated and sophisticated way, and how can they better
Part I – Beyond the boom          future, but there is also work to do to ensure we maintain our          engage with the community?
                                  leadership. As BHP Billiton's Andrew Mackenzie added in his speech:
Part II – Growth strategies for
                                  "The question is not if Asia's demand for commodities will be met,      We'll need to find answers to all these questions in order to maintain
Australia
                                  but rather which countries will deliver the supply."                    our position in mining and win future rounds of investment. It's worth
 Current wave: Extend the                                                                                 keeping in mind that every investment round we miss represents a
 runway                           As the discussion above highlights, we have a range of other            20-year head start for a competitor nation.
 Mining                           questions to address as well. These include:
                                  • How can we rebuild our reputation for regulatory stability to
 Next waves: Five new fronts         win back the confidence of international investors and potential
 Agribusiness
                                     partners?                                                            There are many reasons to be hopeful about
 Gas
 Tourism
                                  • Can we review the breadth and complexity of regulations around        Australian mining's future, but there is also work
 International education             mining, to ensure they are efficient and valuable?                   to do to ensure we maintain our leadership.
 Wealth management                • How can we make our infrastructure more efficient and effective,
                                     including avoiding the duplication of non-competitive facilities
 Future waves: Pockets of            such as ports and rail?
 potential                        • Are there ways to mitigate concerns about coal, such as further
                                     investment in clean coal technologies?
Part III – Preparing for action
                                  • Could miners explore new funding models to improve cost
                                     competitiveness, such as divesting assets to infrastructure funds?
Appendix
  Methodology
  Authors

                                                                                                                                                                        16
Next waves

                                  Five new fronts
Where is the next wave?

Part I – Beyond the boom          Collectively, gas, agribusiness, tourism, international education and wealth management have the
Part II – Growth strategies for
                                  potential to be as big as mining.
Australia

 Current wave: Extend the
                                                      Figure 12: Australia's next growth waves
 runway
 Mining
                                                                                                                                                                                                      Gas
                                                                                                                                                                                 Tourism
                                                                                                                                                                                                            Agribusiness
 Next waves: Five new fronts
                                                                                                     >GGDP                                    Health
 Agribusiness
                                              Global opportunity (GGDP growth, higher is stronger)

                                                                                                                                                                            International education
 Gas
                                                                                                                                                                         Wealth management
 Tourism                                                                                                               Water and waste services                                                                            +10%
 International education                                                                                                                                                                                                   GGDP
 Wealth management                                                                                              Retail and wholesale
                                                                                                                                                  Other education and training
                                                                                                             Business and                      Public administration
                                                                                                                 property                        Transport and logistics
 Future waves: Pockets of                                                                                         services
                                                                                                                                       Telecommunications
 potential                                                                                           ~GGDP                                                                  Oil
                                                                                                                Banking
                                                                                                                                           Construction                                                       Mining
Part III – Preparing for action

Appendix                                                                                                                                                                                                                   -10%
                                                                                                                             ICT                                                                                           GGDP
  Methodology
  Authors
Next waves
                                       Agribusiness

                                  Australia's forgotten hero
Where is the next wave?                                                                                          The world will knock on our door
                                  Global growth rate: 4.06%                                                      Key drivers of global demand are lifting, including population growth
Part I – Beyond the boom          Australian advantage: 16.2*                                                    in key markets.

Part II – Growth strategies for
                                                                                                                 Global food demand will rise alongside the world's population,
Australia                         Many have long hoped that Australia's red heart would blossom like
                                                                                                                 which is expected to grow by 60 million people a year over the next
                                  the U.S. Midwest did a century ago. But we didn't have
 Current wave: Extend the                                                                                        20 years. Many of these new citizens will be in India and Africa.
                                  enough water: Australia is the world's driest inhabited continent.
 runway                                                                                                          Viewed another way, the world's population will rise by the size of
                                  This conundrum – we've got lots of land, but a limited ability to use
 Mining                                                                                                          India today.
                                  it productively – has long since constrained Australian agribusiness.
 Next waves: Five new fronts
 Agribusiness                     We have also seen the farm sector's share of our national income               Figure 13: Australia's farm sector as a proportion of national income
 Gas                              plummet, from one-sixth of the economy half a century ago to just
                                                                                                                                                18
 Tourism                          one-fiftieth today. So, not many Australians would look at agribusiness

                                                                                                            Proportion of national income (%)
                                                                                                                                                16
 International education          today and see great potential.
 Wealth management                                                                                                                              14

                                                                                                                                                12
                                  Yet they'd be wrong. Why?
 Future waves: Pockets of                                                                                                                       10

 potential                                                                                                                                      8

                                                                                                                                                6

Part III – Preparing for action                                                                                                                 4

                                                                                                                                                2
Appendix
                                                                                                                                                0
  Methodology                                                                                                                                        1959       1964         1969         1974   1979   1984     1989   1994   1999   2004        2009

  Authors                                                                                                                                                                                                Years
                                                                                                                                                      Source: Australian Bureau of Statistics

                                  *   Our Australian advantage score ranges from 1.0 to 16.2,
                                      as shown in Figure 7 and discussed in Part I and the Methodology.

                                                                                                                                                                                                                                             18
Where is the next wave?           But that is just the increase in baseload demand. Income growth in key
                                  markets will be much more important still. As incomes rise in emerging
Part I – Beyond the boom          economies, so too does kilojoule intake and, more importantly,
                                  a switch to protein takes place. The latter will power a dietary shift
Part II – Growth strategies for
                                  from grains and cereals towards meat, dairy, fruit and vegetables.
Australia
                                  That means a swing to more intensive land use. Simply put, the world
 Current wave: Extend the         is on the cusp of a leap in demand for higher-value food products.
 runway
 Mining                           Moreover, at the same time that demand will lift, supply from much
                                  of the rest of the world – especially Asia – will be under pressure.
 Next waves: Five new fronts      Emerging Asia is on the move, with the process of urbanisation
 Agribusiness
                                  turning high-value farms into homes and factories. Many major
 Gas
                                  producers, including the U.S., also face long-term water shortages
 Tourism
 International education          in key productive regions.
 Wealth management

 Future waves: Pockets of
 potential

Part III – Preparing for action

Appendix
  Methodology
  Authors

                                                                                                           19
Next waves
                                    Agribusiness

                                                                     Figure 14: Global demand for protein
Where is the next wave?                                                                   120

                                                                                                                                                                                                                                                        100.1

                                                                    Kg of meat consumed
                                                                                          100
Part I – Beyond the boom                                                                                                                                                                                                                             88.2
                                                                                          80                                                                                                    76.6

                                                                          (per capita)
                                                                                                                                                                                                                      58.5                    61.5                            60.7
Part II – Growth strategies for                                                           60                                                                                             53.8
                                                                                                                45.3                                                                                                                                                   46.2
                                                                                                                                                                                                                                                                42.5
Australia                                                                                 40             36.4                        36.7                 35                      31.7
                                                                                                                                                                                                               37.7
                                                                                                  24.2                        25.5
                                                                                                                                                   21.2
                                                                                          20                                                                               13.4
                                                                                                                       10.2                 11.9                 9.9 9.4                                 8.7                           11.7
 Current wave: Extend the                                                                  0
                                                                                                                                                                                                                             3.9 5.3

 runway

                                                                                                                                                                                                                                 ia
                                                                                                                                                              ric ran
                                                                                                   rld

                                                                                                                                               h

                                                                                                                                                                                                              ia
                                                                                                                       trie g

                                                                                                                                                                                                                               As

                                                                                                                                                                                                                                                              un ion
                                                                                                                                         a Nort
 Mining

                                                                                                                                                                                    the

                                                                                                                                                                                                            As

                                                                                                                                                                                                                                            trie d
                                                                                                 Wo

                                                                                                                    un pin

                                                                                                                                                           Af aha

                                                                                                                                                                                                                                         un ise
                                                                                                                                                                                                                           uth

                                                                                                                                                                                                                                                            co ansit
                                                                                                                                                                                                                                                                     s
                                                                                                                                                                                                         st
                                                                                                                           s
                                                                                                                  co velo

                                                                                                                                                                                                                                                                 trie
                                                                                                                                                                             be and
                                                                                                                                                                 a

                                                                                                                                                                                                                                       co strial
                                                                                                                                                                                                                                                s
                                                                                                                                    Af and

                                                                                                                                                             b-S

                                                                                                                                                                                                       Ea

                                                                                                                                                                                                                         So

                                                                                                                                                                                                                                                              Tr
                                                                                                                    De

                                                                                                                                                           Su

                                                                                                                                                                               an
                                                                                                                                                                       Ca erica
                                                                                                                                      ric

                                                                                                                                                                                                                                          u
                                                                                                                                      st

                                                                                                                                                                                                                                       Ind
                                                                                                                                    Ea
 Next waves: Five new fronts

                                                                                                                                                                          rib
                                                                                                                                                                         Am
                                                                                                                                 ar
                                                                                                                               Ne

                                                                                                                                                                      in
 Agribusiness

                                                                                                                                                                   Lat
 Gas                                                                                                                                                                              Regions
 Tourism                                                                                            1964–66                    1997–99                    2030
 International education                                                                        Source: World Health Organisation

 Wealth management
                                  We have the goods                                                                                                                               Boring is beautiful: As the world's population and income rise, so the
 Future waves: Pockets of         What has Australia got to offer that our competitors will be                                                                                    premium on secure sources of food supply will jump. And Australia
 potential                        hard-pressed to match?                                                                                                                          has that marvellously undervalued asset to capitalise on here:
                                                                                                                                                                                  we're boring. Reliance on Australian produce will be 'safer' than many
Part III – Preparing for action   Lower dollar: The pain of currency strength – a key negative in the                                                                             alternatives, in terms of both food quality and the reliability of supply.
                                  past decade – is not permanent. As noted in Part I, Deloitte Access
Appendix                          Economics estimates that the A$ will settle at closer to U.S.80 cents in                                                                        Gains from innovation: As a dry continent, Australia has much
  Methodology
                                  the longer term.                                                                                                                                to gain from any technological advances that enable farmers to
  Authors
                                                                                                                                                                                  increase yields from poor soils and semi-arid conditions. And while
                                  Fresh product: The same factors that have driven higher-income                                                                                  Australia has largely eschewed Genetically Modified Organism (GMO)
                                  consumers in the developed world towards fresh produce will do so                                                                               technology, we do have the potential to unlock more productive
                                  for the vast numbers of people entering Asia's middle class.                                                                                    capacity by using it to support dry-land farming.
                                  Within two decades, this group will comprise almost half of the
                                  world's middle-class consumers. We are also well placed to ship to
                                  Africa. That's a lot of growth in prospective buying power for fresh,
                                  high-quality produce from Australian producers.

                                                                                                                                                                                                                                                                                     20
Next waves
                                    Agribusiness

Where is the next wave?           Fish farms: Global tastes for fresh fish and seafood in a period         Plants as factories: The most rapid growth in business opportunities
                                  of declining natural stocks will encourage greater investment and        during the past decade has been in using farms for non-food
Part I – Beyond the boom          innovation in aquaculture. Already started, the billion-dollar Project   production. For instance, emerging technologies raise the prospect of
                                  Sea Dragon in the Top End aims to breed up to 100 million juvenile       growing algae to create 'green crude' (see box).
Part II – Growth strategies for
                                  prawns a week, most destined for Asia.7
Australia
                                                                                                           Better water pricing: Moves to improve the pricing and management
 Current wave: Extend the           Green crude to fuel 21st century?                                      of water will clear the way for better land use. If water could be better
 runway                             It turns out that humble algae – the green sludge that builds up       priced and permanent trading of water rights was to be encouraged,
 Mining                             if you don't clean your pool – can be cultivated to produce oils       there may be further potential to realise value from grain crops.
                                    that can power machinery. Even better, Australia is bountiful in
 Next waves: Five new fronts        the three raw inputs needed to kick-start a competitive algal          But there are big challenges
 Agribusiness
                                    biofuels industry: non-arable land (which can't be better used for     Agribusiness may be about to reclaim centre stage as a potential
 Gas
                                    agriculture), ocean water and sun.                                     prosperity driver, yet we'll have to navigate some shoals first –
 Tourism
 International education                                                                                   especially over the next decade.
 Wealth management                  Today, research into algae production for fuel is being
                                    spearheaded by a group of well-funded start-ups that have
 Future waves: Pockets of           coalesced in San Diego in the U.S. These are companies like
 potential                          Sapphire Energy, Cellana and Synthetic Genomics which have
                                    deep-pocketed backers that include the likes of BP, ExxonMobil
Part III – Preparing for action
                                    and Bill Gates's Cascade Investment fund.
Appendix
  Methodology                       Australia's strongest suit is likely to be combining its optimum
  Authors                           conditions with the know-how of these well-funded biotech
                                    start-ups to foster a new industry here. This process is already
                                    underway. For example, America's Aurora Algae recently secured
                                    a $2 million Low Emissions Energy Development (LEED) grant
                                    from the Western Australian Government to advance the
                                    production in Karratha, WA, of algae-based biomasses suitable
                                    for use in nutraceuticals, pharmaceuticals, aquaculture and
                                    renewable energy.8                                                     7   Thompson, Brad, 'Prawn farm venture closer', The West Australian, 19 June 2013.
                                                                                                           8   Aurora Algae, 'Aurora Algae Secures Full $2 Million LEED Grant for Successful Production of Algae-Based Platform',
                                                                                                               press release, 27 September 2012.

                                                                                                                                                                                                                              21
Where is the next wave?           Figure 15: Age distribution of farmers relative to all other           smaller counterparts. The largest 10% of Australian farm businesses
                                  occupations
                                                                                                         produce over 50% of output, while the smallest 50% account for just
Part I – Beyond the boom                600                                                              one-tenth of output.10 So the retirement of many Australian farmers
                                                                                                  536
                                        500
                                                                                                         won't just produce skill shortages on a huge scale, it will require
Part II – Growth strategies for
                                                                                                         many businesses to change hands. It has been estimated there will
Australia
                                        400                                                              be a need for up to $400 billion to fund these ownership transitions.
                                                                                                         A further $600 billion may be needed by 2050 to improve the
                                  (%)

 Current wave: Extend the               300
 runway                                                                                                  productivity of Australian farms.11
                                        200
 Mining                                                                                    153

                                        100                               88      100                    Too few students: The number of students studying for agricultural
                                                 60       48      62
 Next waves: Five new fronts                                                                             qualifications has virtually halved in the past decade, as mining and
 Agribusiness                            0
                                                                                                         other careers have offered better prospects.12
 Gas
                                                  9

                                                          4

                                                                   4

                                                                           4

                                                                                   4

                                                                                            4

                                                                                                   +
                                                –1

                                                        –2

                                                                 –3

                                                                         –4

                                                                                 –5

                                                                                          –6

                                                                                                 65
                                                                                                         Bridges to mend: Australia has recently rattled its trading partners
                                              15

                                                      20

                                                               25

                                                                       35

                                                                               45

 Tourism                                                                                55
 International education                                            Age                                  and investors with moves such as cutting off live cattle exports to
 Wealth management                            Source: Australian Bureau of Statistics                    Indonesia. We need to rebuild trust and our reputation.

 Future waves: Pockets of         Age will weary them: Our farmers are old, and getting older, with      Roads to nowhere: It is fortunate that we're close to burgeoning
 potential                        the average age of Australian farmers at 52, 12 years above the        Asia, but within Australia much of our produce travels from farm to
                                  national average for other occupations.                                port on relatively inefficient roads, instead of by rail. Improving our
Part III – Preparing for action                                                                          transport mix and other infrastructure would greatly improve our
                                  Farmers are five times more likely than the average person to still    competitiveness.
Appendix                          be working over the age of 65 (Figure 15). The retirement of many
  Methodology
                                  farmers in the coming decade will mean Australia's relatively high     There are also a range of other challenges: land on Australia's urban
  Authors
                                  dependence on 'family farms' will come under increasing pressure.      fringes is more valuable for residential development than horticulture;
                                  At the same time, younger workers who might have once worked           global warming is sending Australia's rainfall to the north and west,
                                  on farms are now being lured into more lucrative careers, especially   challenging existing patterns of land use; and foreign investment in
                                  in mining.                                                             farmland is stirring passions.

                                  Family business: Most Australian farms are family-owned, with the
                                                                                                         9 Australian Bureau of Statistics, 4102.0, Australian Social Trends 2003, 'Living arrangements: Farming Families', 3 June 2003.
                                  large majority of broad-acre and dairy farms operated by owner-        10 Australian Government Productivity Commission: 'Trends in Australian Agriculture: Productivity Commission Research
                                                                                                            Paper', 2005.
                                  managers.9 But the stats show big farms make more money than their     11 ANZ insight, Greener Pastures: The Global Soft Commodity Opportunity for Australia and New Zealand, Issue 3, October 2012.
                                                                                                         12 Allen Consulting Group, Rebuilding the Agricultural Workforce, January 2012.

                                                                                                                                                                                                                         22
Where is the next wave?           Positioning for prosperity
                                  There are certainly big challenges ahead. Yet agribusiness has
Part I – Beyond the boom          something most other sectors don't: the prospect of rapid increases in
                                  global demand meeting domestic comparative advantage. This means
Part II – Growth strategies for
                                  Australia can be a long-term winner in this sector, particularly in grains,
Australia
                                  beef and dairy, wine, oil seeds and emerging areas like aquaculture.
 Current wave: Extend the
 runway                           But business and government will need to take bold steps, especially
 Mining                           in the next 10 years as many of our biggest challenges hit home.
                                  If we do, then we're confident that agribusiness – the forgotten
 Next waves: Five new fronts      hero of Australia's economy – can rise again.
 Agribusiness
 Gas
                                  Given our challenges, can we:
 Tourism
 International education          • Find ways to promote our safe, fresh and abundant produce to the
 Wealth management                   world more effectively?
                                  • Think laterally and invest in developing new areas of business,
 Future waves: Pockets of            including aquaculture and algae, and new regions of the country?
 potential                        • Invest in technologies and implement new policies and approaches
                                     to make us a world leader in producing value from semi-arid land?
Part III – Preparing for action
                                  • Make agribusiness attractive again to graduates, and enhance the
                                     education we provide?
Appendix
  Methodology                     • Attract the capital that will be required to manage the coming
  Authors                            enormous transition from family-owned to corporate farms,
                                     and the accompanying generational change?
                                  • Improve the quality and quantity of infrastructure available to our
                                     agribusiness sector, including roads, rail and ports which are also in
                                     hot demand among miners?

                                                                                                                23
Next waves
                                      Gas

                                  How lucky can we get?
Where is the next wave?                                                                                                                                           But can we keep our good run going? The combination of global
                                  Global growth rate: 4.11%                                                                                                       opportunity and Australian potential is no guarantee that the Lucky
Part I – Beyond the boom          Australian advantage: 11.9*                                                                                                     Country will be so lucky again.

Part II – Growth strategies for
Australia                         Technology has revolutionised the globe's gas production potential,                                                             There are big question marks over whether Australia can continue
                                  increasing accessibility and reducing the cost of an energy source that                                                         to attract the high levels of investment needed to capitalise on our
 Current wave: Extend the         is much cleaner and greener than coal or oil. This has occurred at the                                                          natural good fortune. Have we made ourselves so expensive and
 runway                           same time as concerns about air quality in rapidly growing cities have                                                          difficult to deal with that we get passed by? Might we see our biggest
 Mining                                                                                                                                                           opportunity become just another good line of business for
                                  been catapulted to the top of political agendas in countries such as
                                  China, while various nations also seek to improve their energy security                                                         Australia Ltd?
 Next waves: Five new fronts
 Agribusiness                     through diversification.
                                                                                                                                                                  It's a revolution
 Gas
 Tourism                          That's a magic mix of global supply and demand. And it means that                                                               The oil and gas industry will soon make up about 2% of Australia's
 International education          tapping and exporting gas is likely to continue to be one of Australia's                                                        economy, with the majority of that now coming from gas. Australia's
 Wealth management                brightest growth engines for the next two decades – with its output                                                             output of liquefied natural gas (LNG) is expected to rise by 250%
                                  growth expected to be faster than that of any other sector. Indeed,                                                             between now and 2017–18. If we achieve that, we could surpass
 Future waves: Pockets of                                                                                                                                         Qatar to become the world's top LNG producer.
                                  look no further than the U.S. to see how gas can re-engineer a
 potential
                                  country's fortunes, with the burgeoning shale gas industry there
                                  helping to fuel its recovery. Some are forecasting that the U.S. could                                                          This growth is occurring because gas has commanded a huge share of
Part III – Preparing for action
                                  become the world's largest energy producer as early as 2018.                                                                    this nation's capital spending in recent years, with the construction of
Appendix
                                                                                                                                                                  plants across western and northern Australia (including Queensland's
  Methodology                     The good news is that Australia has vast reserves of conventional and                                                           Curtis Island) representing about one in every three dollars of the
  Authors                         unconventional gas. Even better, there is some $200 billion worth of                                                            nation's entire business investment spend.13
                                  shiny new infrastructure under construction and due to come online
                                  by 2017, just as global demand is booming. And global demand for                                                                This boom has been further fuelled by Japan's post-Fukushima desire
                                  gas could potentially expand further. For all these reasons, gas sits                                                           to move away from nuclear power and towards gas-based energy. Yet
                                  high on our list in terms of global growth potential and Australian                                                             the popularity of gas is more widely based than that. It is clean and
                                  advantage.                                                                                                                      green in a way that coal and oil are not, and this is driving demand
                                                                                                                                                                  among countries looking to lift air quality and cut greenhouse gases.
                                  *   Our Australian advantage score ranges from 1.0 to 16.2, as shown in Figure 7 and discussed in Part I and the Methodology.

                                  13 Deloitte Access Economics, 'Building prosperity: Harnessing Australia's comparative energy advantage', APPEA conference
                                     paper, 12 May 2011.
                                                                                                                                                                                                                                  24
Most tantalisingly, it has been estimated that there is up to another           Figure 16: Asia-Pacific LNG demand (mtpa), 2011

                                  $180 billion in gas projects under consideration in Australia. If these                                                                                Japan
Where is the next wave?           were all to go ahead, they could create 150,000 jobs and deliver tax                                     8%
                                                                                                                                                                                         South Korea

                                  revenue of $5 billion a year.14                                                               8%                                                       Taiwan
Part I – Beyond the boom                                                                                                                                                                 India
                                                                                                                         8%                                                              China
Part II – Growth strategies for
                                  Our advantages                                                                                                                     52%

Australia                         We're blessed: After coal and uranium, gas is our third-largest energy
                                  resource. In addition to holding large reserves of conventional gas –
                                                                                                                              24%
 Current wave: Extend the         mainly in the Bonaparte, Browse and Carnarvon basins – we have a
 runway                           maturing coal seam gas industry and the seventh-highest amount of
 Mining                           technically recoverable shale gas in the world.15
                                                                                                                  Source: BP 2011
 Next waves: Five new fronts
                                  Enormous demand: The demand for gas is vast. As the U.S. has
 Agribusiness
 Gas
                                  demonstrated, countries keen on clean city air see gas as a great
 Tourism                          substitute for coal in power generation. To put that in perspective,            Figure 17: Asia-Pacific LNG demand (mtpa), 2030

 International education          on an energy-equivalent basis China consumes about six times the                                                                                       Japan
 Wealth management                global LNG market in coal for power and heat generation. LNG can                                   16%                                                 South Korea
                                  also power mining and construction equipment, trains and trucks.                                                                                       Taiwan
 Future waves: Pockets of         Plus, new, more restrictive rules on marine fuel emissions are opening                                                             39%
                                                                                                                                                                                         India
 potential                        up a market for LNG in shipping. Even if only a tiny portion of all this                                                                               China
                                                                                                                       14%

                                  demand eventuates, the global gas market will be enormous.
Part III – Preparing for action
                                  China, for example, is expected to increase imports of LNG tenfold                       8%

Appendix                          between 2010 and 2030.
  Methodology                                                                                                                                   23%

  Authors                         Open markets and strong partners: Australia is one of only a few
                                  countries that allows foreign investors to take a direct ownership              Source: Institute of Energy Economics Japan 2011

                                  share in gas fields, and to separate surface and mineral rights in
                                  ways that facilitate access to resources. This has helped us become
                                  an investment location of choice for global players wanting secure
                                  access to energy. And now that a Who's Who of international and
                                  state-owned oil companies have committed billions of dollars to
                                                                                                             14 McKinsey & Co., 'Extending the LNG Boom: Improving Australian LNG productivity and competitiveness', April 2013.
                                  local projects, they share an interest in ensuring the success of the      15 U.S. Energy Information Administration, 'Technically Recoverable Shale Oil and Shale Gas Resources: An Assessment of 137
                                                                                                                Shale Formations in 41 Countries Outside the United States', June 2013.
                                  Australian industry.
                                                                                                                                                                                                                              25
Next waves
                                                        Gas

Where is the next wave?                       Head start on the competition: Gas is an example of a wave that                                      Yet we could blow it
                                              lifts all boats, but none equally. For instance, although the U.S. is now                            The extraordinary thing is we're doing our best to blow our lead in
Part I – Beyond the boom                      a global player in gas it could face internal opposition to exports if                               gas by becoming a high-cost, high-regulation and somewhat fickle
                                              they lifted domestic prices. Canada is yet to fix its tax regulations to                             investment destination.
Part II – Growth strategies for
                                              spur investment, and locals are opposed to pipelines winding through
Australia
                                              their backyards from gas fields to the coast. Across the Bering Strait,                              High costs: Even ignoring the impact of the high A$, the cost of
 Current wave: Extend the                     Russia can build pipelines to China but it has also wielded access to                                labour and critical inputs has skyrocketed in Australia over the past
 runway                                       gas as part of its foreign policy, so it would need to reassure buyers it                            few years. This has made the cost of building LNG projects higher
 Mining                                       is a stable supplier that can commit to 30-year deals.                                               in Australia than alternatives such as east Africa and North America.
                                                                                                                                                   The culprits are low productivity, weak innovation and a lack of
 Next waves: Five new fronts                  Location: Gas is difficult and costly to store and move, so Australia's                              collaboration within the sector and with government. Accordingly,
 Agribusiness
                                              location near key buyers in Asia is a significant source of competitive                              although the global opportunity is great, on current indications,
 Gas
                                              advantage.                                                                                           Australia's share of the next round of global go-aheads may be
 Tourism
 International education                                                                                                                           very small. Hence, although the current round of investments is
 Wealth management                                                                                                                                 turbocharging the outlook for Australian output, cost concerns
                                                Figure 18: Oil and gas industry output profile, existing and new developments
                                                                                                                                                   will need to be addressed to power us beyond 2020.
 Future waves: Pockets of                               80

 potential                                              70
                                  Output (A$ billion)

                                                        60

Part III – Preparing for action                         50

                                                        40

Appendix                                                30

  Methodology                                           20

  Authors                                               10

                                                        0
                                                         2011               2013                 2015   2017           2019
                                                                                                                              2021   2023   2025
                                                                                                               Years

                                                                Pipeline of projects and investment     Baseline
                                                             Source: Deloitte Access Economics

                                                                                                                                                                                                                  26