Positive Education Planning
Page content transcription
If your browser does not render page correctly, please read the page content below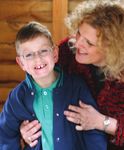 Positive Education
                                                          Planning
                                                          Supporting children with a disability
                                                       in Victorian government primary schools

                                                                 2nd edition 2012

Association for Children with a Disability
Suite 2, 98 Morang Road, Hawthorn VIC 3122
Phone 03 9818 2000 or 1800 654 013 (rural callers)
Fax 03 9818 2300 Email mail@acd.org.au
Web www.acd.org.au                                         Association for Children with a Disability
Association for Children with a Disability                                              Membership
We provide information, support and advocacy to families who have a child or
                                                                                        If you're not already a member of our Association you might like to consider joining.
young adult with any type of disability or developmental delay across Victoria.
                                                                                        Membership is FREE for families for the first 12 months.
Our Association is run by parents and siblings so we know what it means to have a
child or sibling with a disability. We understand issues from a family perspective.     Benefits of membership include our member magazine, NoticeBoard, which includes
                                                                                        family stories, news and information about services and changes to government policy.
Our services include free telephone information and advocacy support for families.      We encourage families to join our Association as well as other disability self-help
                                                                                        groups. Our aim is to work together on issues that reach across all disabilities.
Our member magazine, NoticeBoard, includes family stories that are a great source of
strength and inspiration for other families and professionals who work with families.   Service providers, organisations, interested persons and other community
                                                                                        supporters are also encouraged to join our Association.
Association for Children with a Disability
                                                                                        In addition to membership, we also welcome donations. All donations over $2 are tax deductible.
Suite 2, 98 Morang Road
Hawthorn VIC 3122                                                                       For more information contact the Association office on 03 9818 2000 or
                                                                                        1800 654 013 (rural callers), by email mail@acd.org.au or visit www.acd.org.au
Phone 03 9818 2000
or 1800 654 013 (rural callers)
Fax 03 9818 2300
Email mail@acd.org.au
Web www.acd.org.au

Language interpreters
If you need a language interpreter to access our service, call the
Translating and Interpreting Service on 13 14 50. Tell the operator your
preferred language and that you want to speak to the Association for
Children with a Disability on 03 9818 2000. This is a free service.
Any other comments?

     _______________________________________________

     _______________________________________________

     _______________________________________________

     _______________________________________________

     _______________________________________________

     _______________________________________________

     _______________________________________________

     _______________________________________________
                                                                                Positive Education
                                                                                     Planning
     _______________________________________________

     _______________________________________________

     _______________________________________________

     _______________________________________________

     _______________________________________________                                 Supporting children with a disability
     _______________________________________________
                                                                                  in Victorian government primary schools
     _______________________________________________
                                                                                            2nd edition 2012
     _______________________________________________

     _______________________________________________

     _______________________________________________

     _______________________________________________                               Association for Children with a Disability
     _______________________________________________

     _______________________________________________

     _______________________________________________

     _______________________________________________

     _______________________________________________

     _______________________________________________

     Thank you

36                               Positive Education Planning | www.acd.org.au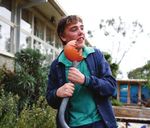 Parent feedback
                                                                 Your feedback will help us provide information that is relevant and of interest to families of
                                                                 children with a disability. After completing the survey please tear off this page and post to
                                                                 Association for Children with a Disability, Reply Paid 84584, Hawthorn VIC 3122.
                                                                 You can also email feedback to mail@acd.org.au or fax it to 03 9818 2300.

                                                                 Did the Positive Education Planning booklet provide
                                                                 you with the information you were looking for?                               Yes        No

                                                                 What other information would you like to see included?

                                                                 _______________________________________________

                                                                 _______________________________________________

                                                                 _______________________________________________

                                                                 _______________________________________________

                                                                 _______________________________________________

                                                                 _______________________________________________

                                                                 Was the information easy to find?                                            Yes        No

                                                                 Could the layout or design be improved to make it easier to read?            Yes        No
Acknowledgements
                                                                 If yes, how?
Positive Education Planning: Supporting children with a
disability in Victorian government primary schools               _______________________________________________

© Association for Children with a Disability                     _______________________________________________

1st edition printed 2009                                         _______________________________________________
2nd edition printed 2012
                                                                 _______________________________________________
This booklet is available free of charge to families in
                                                                 _______________________________________________
Victoria thanks to the financial assistance provided by:
                                                                 _______________________________________________
Victorian Government Department of Education
and Early Childhood Development (DEECD)                          Is the size of this booklet right for this type of information?              Yes        No

The Besen Family Foundation                                      Does the booklet have the right balance of pictures and text?                Yes        No

Special thanks to the families and staff at Bayside Special      How did you receive this booklet?
Developmental School whose photos appear in this booklet.
                                                                 _______________________________________________
ISBN – 978-0-9804065-4-2
                                                                 Do you use the internet to find information?                                 Yes        No
This document may be reproduced and distributed in full or
part as long as appropriate acknowledgement is given.

                                                              Positive Education Planning | www.acd.org.au		                                                      35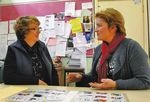 Notes                                                                                                    Contents

     _ _ _ _ _ _ _ _ _ _ _ _ _ _ _ _ _ _ _ _ _ _ _ _ _ _ _ _ _ _ _ _ _ _ _ _ _ _ _ _ _ _ _ _ _ _ _ _
                                                                                                               Introduction.............................................................................................1
     _ _ _ _ _ _ _ _ _ _ _ _ _ _ _ _ _ _ _ _ _ _ _ _ _ _ _ _ _ _ _ _ _ _ _ _ _ _ _ _ _ _ _ _ _ _ _ _
                                                                                                               Parent story: A successful school experience..........................................2
     _ _ _ _ _ _ _ _ _ _ _ _ _ _ _ _ _ _ _ _ _ _ _ _ _ _ _ _ _ _ _ _ _ _ _ _ _ _ _ _ _ _ _ _ _ _ _ _
                                                                                                               Parents and schools: Developing positive partnerships.......................... 3
     _ _ _ _ _ _ _ _ _ _ _ _ _ _ _ _ _ _ _ _ _ _ _ _ _ _ _ _ _ _ _ _ _ _ _ _ _ _ _ _ _ _ _ _ _ _ _ _
                                                                                                               The Student Support Group.....................................................................5
     _ _ _ _ _ _ _ _ _ _ _ _ _ _ _ _ _ _ _ _ _ _ _ _ _ _ _ _ _ _ _ _ _ _ _ _ _ _ _ _ _ _ _ _ _ _ _ _
                                                                                                               Understanding your child as a learner.....................................................9
     _ _ _ _ _ _ _ _ _ _ _ _ _ _ _ _ _ _ _ _ _ _ _ _ _ _ _ _ _ _ _ _ _ _ _ _ _ _ _ _ _ _ _ _ _ _ _ _
                                                                                                               Individual Learning Plans........................................................................11
     _ _ _ _ _ _ _ _ _ _ _ _ _ _ _ _ _ _ _ _ _ _ _ _ _ _ _ _ _ _ _ _ _ _ _ _ _ _ _ _ _ _ _ _ _ _ _ _
                                                                                                               Setting goals............................................................................................13
     _ _ _ _ _ _ _ _ _ _ _ _ _ _ _ _ _ _ _ _ _ _ _ _ _ _ _ _ _ _ _ _ _ _ _ _ _ _ _ _ _ _ _ _ _ _ _ _
                                                                                                               Supports for students with a disability....................................................17
     _ _ _ _ _ _ _ _ _ _ _ _ _ _ _ _ _ _ _ _ _ _ _ _ _ _ _ _ _ _ _ _ _ _ _ _ _ _ _ _ _ _ _ _ _ _ _ _
                                                                                                               Measuring your child's progress..............................................................20
     _ _ _ _ _ _ _ _ _ _ _ _ _ _ _ _ _ _ _ _ _ _ _ _ _ _ _ _ _ _ _ _ _ _ _ _ _ _ _ _ _ _ _ _ _ _ _ _
                                                                                                               Parent story: Preparation and communication........................................ 22
     _ _ _ _ _ _ _ _ _ _ _ _ _ _ _ _ _ _ _ _ _ _ _ _ _ _ _ _ _ _ _ _ _ _ _ _ _ _ _ _ _ _ _ _ _ _ _ _
                                                                                                               Raising a concern.....................................................................................23
     _ _ _ _ _ _ _ _ _ _ _ _ _ _ _ _ _ _ _ _ _ _ _ _ _ _ _ _ _ _ _ _ _ _ _ _ _ _ _ _ _ _ _ _ _ _ _ _
                                                                                                               Advocating for your child.........................................................................26
     _ _ _ _ _ _ _ _ _ _ _ _ _ _ _ _ _ _ _ _ _ _ _ _ _ _ _ _ _ _ _ _ _ _ _ _ _ _ _ _ _ _ _ _ _ _ _ _
                                                                                                               Advocacy organisations...........................................................................28
     _ _ _ _ _ _ _ _ _ _ _ _ _ _ _ _ _ _ _ _ _ _ _ _ _ _ _ _ _ _ _ _ _ _ _ _ _ _ _ _ _ _ _ _ _ _ _ _
                                                                                                               Other useful information.........................................................................30
     _ _ _ _ _ _ _ _ _ _ _ _ _ _ _ _ _ _ _ _ _ _ _ _ _ _ _ _ _ _ _ _ _ _ _ _ _ _ _ _ _ _ _ _ _ _ _ _
                                                                                                               Department of Education & Early Childhood Development (DEECD) ..... 31
     _ _ _ _ _ _ _ _ _ _ _ _ _ _ _ _ _ _ _ _ _ _ _ _ _ _ _ _ _ _ _ _ _ _ _ _ _ _ _ _ _ _ _ _ _ _ _ _

     _ _ _ _ _ _ _ _ _ _ _ _ _ _ _ _ _ _ _ _ _ _ _ _ _ _ _ _ _ _ _ _ _ _ _ _ _ _ _ _ _ _ _ _ _ _ _ _
                                                                                                               Notes........................................................................................................32

     _ _ _ _ _ _ _ _ _ _ _ _ _ _ _ _ _ _ _ _ _ _ _ _ _ _ _ _ _ _ _ _ _ _ _ _ _ _ _ _ _ _ _ _ _ _ _ _
                                                                                                               Parent feedback.......................................................................................35

     _ _ _ _ _ _ _ _ _ _ _ _ _ _ _ _ _ _ _ _ _ _ _ _ _ _ _ _ _ _ _ _ _ _ _ _ _ _ _ _ _ _ _ _ _ _ _ _

     _ _ _ _ _ _ _ _ _ _ _ _ _ _ _ _ _ _ _ _ _ _ _ _ _ _ _ _ _ _ _ _ _ _ _ _ _ _ _ _ _ _ _ _ _ _ _ _           Your feedback
                                                                                                               We welcome your feedback on this booklet and any other aspect of our service. Send to:
     _ _ _ _ _ _ _ _ _ _ _ _ _ _ _ _ _ _ _ _ _ _ _ _ _ _ _ _ _ _ _ _ _ _ _ _ _ _ _ _ _ _ _ _ _ _ _ _
                                                                                                               Association for Children with a Disability, Suite 2, 98 Morang Road Hawthorn VIC 3122
     _ _ _ _ _ _ _ _ _ _ _ _ _ _ _ _ _ _ _ _ _ _ _ _ _ _ _ _ _ _ _ _ _ _ _ _ _ _ _ _ _ _ _ _ _ _ _ _           Phone 03 9818 2000 or 1800 654 013 (rural callers) Fax 03 9818 2300
                                                                                                               Email mail@acd.org.au Web: www.acd.org.au

34                                                          Positive Education Planning | www.acd.org.au   Positive Education Planning | www.acd.org.au                                                                          iii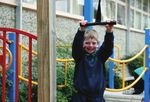 Notes

                                             _ _ _ _ _ _ _ _ _ _ _ _ _ _ _ _ _ _ _ _ _ _ _ _ _ _ _ _ _ _ _ _ _ _ _ _ _ _ _ _ _ _ _ _ _ _ _ _

                                             _ _ _ _ _ _ _ _ _ _ _ _ _ _ _ _ _ _ _ _ _ _ _ _ _ _ _ _ _ _ _ _ _ _ _ _ _ _ _ _ _ _ _ _ _ _ _ _

                                             _ _ _ _ _ _ _ _ _ _ _ _ _ _ _ _ _ _ _ _ _ _ _ _ _ _ _ _ _ _ _ _ _ _ _ _ _ _ _ _ _ _ _ _ _ _ _ _

                                             _ _ _ _ _ _ _ _ _ _ _ _ _ _ _ _ _ _ _ _ _ _ _ _ _ _ _ _ _ _ _ _ _ _ _ _ _ _ _ _ _ _ _ _ _ _ _ _

Every child can participate, learn and       _ _ _ _ _ _ _ _ _ _ _ _ _ _ _ _ _ _ _ _ _ _ _ _ _ _ _ _ _ _ _ _ _ _ _ _ _ _ _ _ _ _ _ _ _ _ _ _

achieve. Families expect that their          _ _ _ _ _ _ _ _ _ _ _ _ _ _ _ _ _ _ _ _ _ _ _ _ _ _ _ _ _ _ _ _ _ _ _ _ _ _ _ _ _ _ _ _ _ _ _ _
child will receive the best quality
                                             _ _ _ _ _ _ _ _ _ _ _ _ _ _ _ _ _ _ _ _ _ _ _ _ _ _ _ _ _ _ _ _ _ _ _ _ _ _ _ _ _ _ _ _ _ _ _ _
education and school experience
their chosen school can offer.               _ _ _ _ _ _ _ _ _ _ _ _ _ _ _ _ _ _ _ _ _ _ _ _ _ _ _ _ _ _ _ _ _ _ _ _ _ _ _ _ _ _ _ _ _ _ _ _

                                             _ _ _ _ _ _ _ _ _ _ _ _ _ _ _ _ _ _ _ _ _ _ _ _ _ _ _ _ _ _ _ _ _ _ _ _ _ _ _ _ _ _ _ _ _ _ _ _
Our Association is active in promoting
effective parent-school partnerships         _ _ _ _ _ _ _ _ _ _ _ _ _ _ _ _ _ _ _ _ _ _ _ _ _ _ _ _ _ _ _ _ _ _ _ _ _ _ _ _ _ _ _ _ _ _ _ _
and positive education outcomes
                                             _ _ _ _ _ _ _ _ _ _ _ _ _ _ _ _ _ _ _ _ _ _ _ _ _ _ _ _ _ _ _ _ _ _ _ _ _ _ _ _ _ _ _ _ _ _ _ _
for children with a disability. The
best outcomes are achieved when              _ _ _ _ _ _ _ _ _ _ _ _ _ _ _ _ _ _ _ _ _ _ _ _ _ _ _ _ _ _ _ _ _ _ _ _ _ _ _ _ _ _ _ _ _ _ _ _

parents and schools work together.           _ _ _ _ _ _ _ _ _ _ _ _ _ _ _ _ _ _ _ _ _ _ _ _ _ _ _ _ _ _ _ _ _ _ _ _ _ _ _ _ _ _ _ _ _ _ _ _

                                             _ _ _ _ _ _ _ _ _ _ _ _ _ _ _ _ _ _ _ _ _ _ _ _ _ _ _ _ _ _ _ _ _ _ _ _ _ _ _ _ _ _ _ _ _ _ _ _

                                             _ _ _ _ _ _ _ _ _ _ _ _ _ _ _ _ _ _ _ _ _ _ _ _ _ _ _ _ _ _ _ _ _ _ _ _ _ _ _ _ _ _ _ _ _ _ _ _

                                             _ _ _ _ _ _ _ _ _ _ _ _ _ _ _ _ _ _ _ _ _ _ _ _ _ _ _ _ _ _ _ _ _ _ _ _ _ _ _ _ _ _ _ _ _ _ _ _

                                             _ _ _ _ _ _ _ _ _ _ _ _ _ _ _ _ _ _ _ _ _ _ _ _ _ _ _ _ _ _ _ _ _ _ _ _ _ _ _ _ _ _ _ _ _ _ _ _

                                             _ _ _ _ _ _ _ _ _ _ _ _ _ _ _ _ _ _ _ _ _ _ _ _ _ _ _ _ _ _ _ _ _ _ _ _ _ _ _ _ _ _ _ _ _ _ _ _

                                             _ _ _ _ _ _ _ _ _ _ _ _ _ _ _ _ _ _ _ _ _ _ _ _ _ _ _ _ _ _ _ _ _ _ _ _ _ _ _ _ _ _ _ _ _ _ _ _

                                             _ _ _ _ _ _ _ _ _ _ _ _ _ _ _ _ _ _ _ _ _ _ _ _ _ _ _ _ _ _ _ _ _ _ _ _ _ _ _ _ _ _ _ _ _ _ _ _

                                             _ _ _ _ _ _ _ _ _ _ _ _ _ _ _ _ _ _ _ _ _ _ _ _ _ _ _ _ _ _ _ _ _ _ _ _ _ _ _ _ _ _ _ _ _ _ _ _

                                             _ _ _ _ _ _ _ _ _ _ _ _ _ _ _ _ _ _ _ _ _ _ _ _ _ _ _ _ _ _ _ _ _ _ _ _ _ _ _ _ _ _ _ _ _ _ _ _

                                         Positive Education Planning | www.acd.org.au                                                           33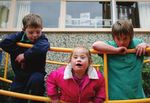 Notes                                                                                                    Introduction

     _ _ _ _ _ _ _ _ _ _ _ _ _ _ _ _ _ _ _ _ _ _ _ _ _ _ _ _ _ _ _ _ _ _ _ _ _ _ _ _ _ _ _ _ _ _ _ _       This booklet is about positive
     _ _ _ _ _ _ _ _ _ _ _ _ _ _ _ _ _ _ _ _ _ _ _ _ _ _ _ _ _ _ _ _ _ _ _ _ _ _ _ _ _ _ _ _ _ _ _ _
                                                                                                           education planning for children
                                                                                                           with a disability attending Victorian
     _ _ _ _ _ _ _ _ _ _ _ _ _ _ _ _ _ _ _ _ _ _ _ _ _ _ _ _ _ _ _ _ _ _ _ _ _ _ _ _ _ _ _ _ _ _ _ _
                                                                                                           government primary schools.
     _ _ _ _ _ _ _ _ _ _ _ _ _ _ _ _ _ _ _ _ _ _ _ _ _ _ _ _ _ _ _ _ _ _ _ _ _ _ _ _ _ _ _ _ _ _ _ _       Going to school is an exciting time for children
                                                                                                           and families. Your child will be one in a class
     _ _ _ _ _ _ _ _ _ _ _ _ _ _ _ _ _ _ _ _ _ _ _ _ _ _ _ _ _ _ _ _ _ _ _ _ _ _ _ _ _ _ _ _ _ _ _ _
                                                                                                           of students who are all different, and who
     _ _ _ _ _ _ _ _ _ _ _ _ _ _ _ _ _ _ _ _ _ _ _ _ _ _ _ _ _ _ _ _ _ _ _ _ _ _ _ _ _ _ _ _ _ _ _ _       may all have varying academic, physical,
                                                                                                           intellectual, social and cultural needs.
     _ _ _ _ _ _ _ _ _ _ _ _ _ _ _ _ _ _ _ _ _ _ _ _ _ _ _ _ _ _ _ _ _ _ _ _ _ _ _ _ _ _ _ _ _ _ _ _
                                                                                                           Supporting students with a disability at
     _ _ _ _ _ _ _ _ _ _ _ _ _ _ _ _ _ _ _ _ _ _ _ _ _ _ _ _ _ _ _ _ _ _ _ _ _ _ _ _ _ _ _ _ _ _ _ _       school involves detailed planning by the
                                                                                                           Student Support Group, a quality Individual
     _ _ _ _ _ _ _ _ _ _ _ _ _ _ _ _ _ _ _ _ _ _ _ _ _ _ _ _ _ _ _ _ _ _ _ _ _ _ _ _ _ _ _ _ _ _ _ _       Learning Plan and appropriate supports.

     _ _ _ _ _ _ _ _ _ _ _ _ _ _ _ _ _ _ _ _ _ _ _ _ _ _ _ _ _ _ _ _ _ _ _ _ _ _ _ _ _ _ _ _ _ _ _ _       In this booklet we refer to the programs
                                                                                                           and guidelines used by the Department of
     _ _ _ _ _ _ _ _ _ _ _ _ _ _ _ _ _ _ _ _ _ _ _ _ _ _ _ _ _ _ _ _ _ _ _ _ _ _ _ _ _ _ _ _ _ _ _ _       Education and Early Childhood Development
                                                                                                           (DEECD) for students with disabilities in
     _ _ _ _ _ _ _ _ _ _ _ _ _ _ _ _ _ _ _ _ _ _ _ _ _ _ _ _ _ _ _ _ _ _ _ _ _ _ _ _ _ _ _ _ _ _ _ _
                                                                                                           government schools. This includes the Student         Developing a positive
     _ _ _ _ _ _ _ _ _ _ _ _ _ _ _ _ _ _ _ _ _ _ _ _ _ _ _ _ _ _ _ _ _ _ _ _ _ _ _ _ _ _ _ _ _ _ _ _       Support Group Guidelines (SSG) and the
                                                                                                                                                                 partnership with your child's
                                                                                                           Program for Students with Disabilities (PSD).
     _ _ _ _ _ _ _ _ _ _ _ _ _ _ _ _ _ _ _ _ _ _ _ _ _ _ _ _ _ _ _ _ _ _ _ _ _ _ _ _ _ _ _ _ _ _ _ _       These are available online or you can ask the         school is the foundation of a
     _ _ _ _ _ _ _ _ _ _ _ _ _ _ _ _ _ _ _ _ _ _ _ _ _ _ _ _ _ _ _ _ _ _ _ _ _ _ _ _ _ _ _ _ _ _ _ _
                                                                                                           school for a copy. A list of resources and other      successful school experience
                                                                                                           useful information is included on page 30.
                                                                                                                                                                 for your child and family.
     _ _ _ _ _ _ _ _ _ _ _ _ _ _ _ _ _ _ _ _ _ _ _ _ _ _ _ _ _ _ _ _ _ _ _ _ _ _ _ _ _ _ _ _ _ _ _ _
                                                                                                           While the information in this booklet
     _ _ _ _ _ _ _ _ _ _ _ _ _ _ _ _ _ _ _ _ _ _ _ _ _ _ _ _ _ _ _ _ _ _ _ _ _ _ _ _ _ _ _ _ _ _ _ _       focuses on education planning for children
                                                                                                           with a disability in Victorian government          With good communication and skills in
                                                                                                           primary schools, the planning principles           advocating for your child, you will be able
     _ _ _ _ _ _ _ _ _ _ _ _ _ _ _ _ _ _ _ _ _ _ _ _ _ _ _ _ _ _ _ _ _ _ _ _ _ _ _ _ _ _ _ _ _ _ _ _
                                                                                                           will be similar for other school settings.         to address any issues as they arise. A list of
     _ _ _ _ _ _ _ _ _ _ _ _ _ _ _ _ _ _ _ _ _ _ _ _ _ _ _ _ _ _ _ _ _ _ _ _ _ _ _ _ _ _ _ _ _ _ _ _                                                          advocacy organisations is included on page 28.
                                                                                                           Developing a positive partnership with
     _ _ _ _ _ _ _ _ _ _ _ _ _ _ _ _ _ _ _ _ _ _ _ _ _ _ _ _ _ _ _ _ _ _ _ _ _ _ _ _ _ _ _ _ _ _ _ _       your child's school is the foundation of a         For more information about positive education
                                                                                                           successful school experience for your child        planning for children with a disability contact
     _ _ _ _ _ _ _ _ _ _ _ _ _ _ _ _ _ _ _ _ _ _ _ _ _ _ _ _ _ _ _ _ _ _ _ _ _ _ _ _ _ _ _ _ _ _ _ _                                                          the Association for Children with a Disability
                                                                                                           and family. The best outcomes are possible
                                                                                                           when parents and schools work together.            on 03 9818 2000 or 1800 654 013 (rural
     _ _ _ _ _ _ _ _ _ _ _ _ _ _ _ _ _ _ _ _ _ _ _ _ _ _ _ _ _ _ _ _ _ _ _ _ _ _ _ _ _ _ _ _ _ _ _ _
                                                                                                                                                              callers) or by email mail@acd.org.au

32                                                          Positive Education Planning | www.acd.org.au   Positive Education Planning | www.acd.org.au                                                         1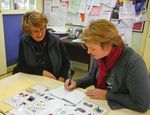 Department of Education & Early
    A successful school experience
    Parent story
                                                                                                        Childhood Development (DEECD)
                                                                                                      DEECD Information and                          Gippsland Region
    I chose the school primarily                                                                      Referral Service                               Phone 5127 0400
    because I was impressed                                                                           Phone 1800 809 834 (freecall)                  Fax 5126 1933
                                                                                                      Email edline@edumail.vic.gov.au                Email gippsmail@edumail.vic.gov.au
    with their attitude towards                                                                                                                      Web www.gippsland.vic.edu.au
                                                                                                      Web www.education.vic.gov.au
    children with a disability.
                                                                                                                                                     Grampians Region
    My favourite quote from the principal                                                             Eastern Metropolitan Region
                                                                                                                                                     Phone 5337 8444
    is, "We have 400 children with special                                                            Phone 9265 2400                                Fax 5333 2135
    needs. Every child is special!"                                                                   Fax 9265 2444                                  Email grampians.mail@edumail.vic.gov.au
                                                                                                      Email emr@edumail.vic.gov.au                   Web www.education.vic.gov.au/
    So what has helped my boys have a
                                                                                                      Web www.education.vic.gov.au/                  region/grampians
    successful experience at school?
                                                  Student Support Group meetings have                 region/eastern
                                                  usually been well run and useful. I                                                                Hume Region

                            T
    First, I think it was an inherent belief

                      R A F
    by the school that all children deserved      had input into setting the agenda and                                                              Phone 5761 2100

                    D
                                                                                                      Northern Metropolitan Region
    an education that suited their individual     deciding which of my son's specialists                                                             Fax 5762 5039
                                                                                                      Phone 9488 9488
    needs. This belief was matched by a           would attend each meeting.                                                                         Email hume.region@edumail.vic.gov.au
                                                                                                      Fax 9488 9440
    commitment to work hard to achieve that.                                                                                                         Web www.education.vic.gov.au/
                                                  I have made a point of taking time                  Email nmr@edumail.vic.gov.au
                                                                                                                                                     region/hume
    Second, it was the school's willingness       to give positive feedback to teachers               Web www.nmr.vic.edu.au
    to work together with parents. There          and aides. One of the reasons we                                                                   Loddon Mallee Region
    was respect for what I knew as a parent       have a good relationship is because                 Southern Metropolitan Region                   Bendigo
    and consideration of my suggestions           they know I appreciate their efforts.
                                                                                                      Phone 8765 5600                                Phone 5440 3111
    about possible improvements to                I guess it works both ways.
                                                                                                      Fax 8765 5666                                  Fax 5442 5321
    the educational programs. This                                                                                                                   Email lmr@edumail.vic.gov.au
                                                  I can't say that it has all been smooth             Email smr@edumail.vic.gov.au
    was also extended to specialists I
                                                  sailing. There have been some                       Web www.smr.vic.edu.au
    invited to consult with teachers.                                                                                                                Mildura
                                                  difficult times but overall I have
                                                                                                      Western Metropolitan Region                    Phone: 5051 1333
    Third, there was good communication.          been very happy with what has been
                                                                                                      Phone 9291 6500                                Fax: 5023 6987
    Both aides and teachers communicated          put in place for my two boys.
                                                                                                      Fax 9291 6565                                  Email: c0988331@edumail.vic.gov.au
    regularly. Little issues were dealt with in                                                                                                      Web www.education.vic.gov.au/
                                                  From speaking to other parents, I know              Email wmro@edumail.vic.gov.au
    the early stages before they escalated.                                                                                                          region/loddonmallee
                                                  that my positive experience at the                  Web www.education.vic.gov.au/
    There was also a willingness to try           school is considered to be the exception            region/western/
    new things and to make changes.               rather than the rule, and I feel very
    The school listened to my suggestions         lucky to have such a committed group
                                                                                                      Barwon South Western Region
    and they were prepared to learn               of individuals supporting my sons.
                                                                                                      Phone 5225 1000
    new skills and 'give it a go'.
                                                  Parent                                              Fax 5225 1099
                                                                                                      Email bswr@edumail.vic.gov.au
                                                                                                      Web www.education.vic.gov.au/
                                                                                                      region/barwon

2                                                      Positive Education Planning | www.acd.org.au   Positive Education Planning | www.acd.org.au                                             31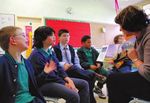 Parents and schools:
     Other useful information
                                                                                                             Developing positive partnerships
Welcome to Primary School:                      • Towards Level 1 of the Victorian                        To achieve the best possible
A Parent's Guide to Victorian                   Essential Learning Standards
                                                                                                          school experience for your
Government Primary Schools                      Provides a framework for developing effective
Phone 1300 366 356                              learning programs and assessing students with             child, it is important to develop
Web www.education.vic.gov.au                    disabilities and additional learning needs in Victorian   and maintain a positive
                                                schools who are working towards Level 1 of the
DEECD Resources                                                                                           partnership with the school.
                                                Victorian Education Learning Standards (VELS).
•  Student Support Group Guidelines             Web www.education.vic.gov.au/                             As a parent, you know your child better
•  Program for Students with                    studentlearning/teachingresources/                        than anyone else. By sharing information
   Disabilities Guidelines                      velslvl1.htm                                              and knowledge about your child with the
• Language Support Program                                                                                school, you can become a partner in your
Web www.education.vic.gov.au/                   Victorian Essential Learning Standards
                                                                                                          child's education. Your belief that your child
healthwellbeing/wellbeing/                      — Students with Disabilities Guidelines
                                                                                                          will learn and progress at school can also
disability/handbook/default.htm                 A framework for teachers to develop programs
                                                                                                          inspire others to have the same confidence.
                                                                                                                                                              By sharing information
                                                for students with a disability consistent with                                                                and knowledge about your
•   Abilities Based Learning and                the Victorian Essential Learning Standards.               Being part of the school community
    Educational Support (ABLES)                 Web http://vels.vcaa.vic.edu.au/
                                                                                                                                                              child with the school, you
                                                                                                          Parents are valued members of the school
Abilities Based Learning and Education          support/disability/index.html                                                                                 can become a partner in
                                                                                                          community. Spend some time getting to know
Support (ABLES) will enhance the resources
                                                                                                          the teachers, principal, parents and other          your child's education.
available to school leaders and teachers to     Victorian Essential Learning Standards
                                                — Important information for parents                       children at the school, and become familiar
support the teaching and learning of students
                                                about student learning and standards                      with the school grounds and routines.
with disabilities and additional needs.
                                                Information about the curriculum for Prep to                                                               Schools can use the communication book
Web www.education.vic.gov.au/                                                                             Communication
                                                Year 12 in Victorian government schools.                                                                   to tell parents about events such as sports
healthwellbeing/wellbeing/ables.htm
                                                Web http://vels.vcaa.vic.edu.au/parents/                  Good communication between school                days or excursions, learning themes
• Parent complaints - Schools                                                                             and home is essential for developing             for the term or a positive note about
Information for parents about how to            Disability Standards for Education 2005                   and maintaining a positive partnership           something your child has achieved.
raise a concern or make a complaint.            Web www.ddaedustandards.info/                             with your child's school. Communication
                                                                                                          can be both formal and informal.                 Parents can use the communication book to
Web www.education.vic.gov.au/
                                                Disability Act 2006                                                                                        tell schools about things that are happening
about/contact/pcschools.htm
                                                Web www.dhs.vic.gov.au/for-individuals/                   Formal communication will take place             at home that may impact on your child's
• School Policy and Advisory Guide              disability/your-rights/disability-act-2006                through regular Student Support Group            day at school. For example, a late night
Information, regulations and policies                                                                     meetings, parent-teacher interviews,             family celebration or house renovations.
                                                Occupational therapy and physiotherapy
for the management and operation of                                                                       school newsletters and assemblies.
                                                service delivery in schools                                                                                Talk to the teacher about what type of
government schools in Victoria.
                                                Web www.rch.org.au                                        Informal communication can include quick         communication suits you both. Schools can
Web www.education.vic.gov.
                                                                                                          chats with the teacher, using email or a         provide access to language interpreters if
au/management/governance/                       School Care Program
                                                                                                          communication book. A communication book         needed. Developing a positive partnership
spag/default.htm                                Web www.rch.org.au/hacc/training
                                                                                                          travels between home and school in your          with the school is the same as for any other
                                                                                                          child's bag and can work well as long as both    relationship. It requires mutual respect,
                                                                                                          you and the teacher check it regularly.          listening skills, empathy and communication.

30                                                    Positive Education Planning | www.acd.org.au        Positive Education Planning | www.acd.org.au                                                    3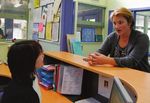 Positive education planning                        Positive education planning involves:                Regional services                              Gippsland Region
Planning for your child's year at school                                                                                                               Gippsland Disability Advocacy
                                                   •   developing a positive partnership                Eastern Metropolitan Region
should begin as early as possible. By                                                                                                                  Phone 5133 9440
                                                       with the school
                                                                                                        Melbourne East Disability Advocacy             Email gippsadv@bigpond.com
allowing plenty of time to gather information
                                                   •   establishing a Student Support Group             Phone 9808 8633
and explore all the options, you can be
                                                                                                        Web www.meda.org.au                            Grampians Region
confident in making informed decisions
                                                   •   understanding your child as a learner                                                           Grampians Disability Advocacy Association
about your child's educational program.
                                                                                                        Northern Region                                Phone 5352 2722
                                                   •   developing an Individual Learning
Keep in mind that planning is an ongoing                                                                North East Citizen Advocacy
                                                       Plan and setting goals
                                                                                                        Phone 8407 3684                                Hume Region
process and that there may be changes as
                                                   •   identifying and implementing supports            Web www.citizenadvocacy.com.au                 Regional Information and
the year progresses. An important part of the
                                                                                                                                                       Advocacy Council (RIAC)
planning process is the initial development
                                                   •   measuring your child's progress                  Citizen Advocacy Sunbury and Districts         Phone 1800 221 944
and regular monitoring and review of
                                                                                                        Phone 9744 7378                                Web www.riac.org.au
your child's Individual Learning Plan.             •   adjusting the Individual Learning
                                                       Plan as needed                                   Web http://casunbury.fsnlc.org/
                                                                                                                                                       Disability Advocacy and Information Service
                                                                                                        Southern Metropolitan Region                   Phone 1300 886 388 or 02 6056 2420
                                                                                                        Southern Citizen Advocacy Inc                  Web www.dais.org.au
                           Positive education planning                                                  Phone 9576 5455
                                                                                                                                                       Loddon Mallee Region
                                                                                                        Web http://home.alphalink.com.au/
                                                                                                                                                       Regional Information and
                                                                                                        ~sca/
                                                                                                                                                       Advocacy Council (RIAC)
                              Parent-school partnership                                                                                                Phone 1800 221 944
                                                                                                        Westernport Speaking Out
                       Develop a positive partnership with the school that is                           Phone 9770 1710                                Web www.riac.org.au
                      based on good communication and sharing information.
                                                                                                        Barwon South West Region
                                                                                                        Regional Information and
                                                                                                        Advisory Council (RIAC)
                                                                                                        Phone 1800 221 944 or 03 5443 0550
                                                                                                        Web www.riac.org.au
                                Student Support Group                                                   Assert 4 All
                                                                                                        Phone 5221 8011
                                                                                                        Web www.bdrc.org.au
                          Understanding your child as a learner
                                                                                                        Colac/Otway Region Advocacy Service
                                                                                                        Phone 5232 1009
                         Developing an Individual Learning Plan
                                                                                                        Southwest Advocacy Association Inc.
                                                                                                        Phone 5561 4584
                         Supports for students with a disability                                        Web www.southwestadvocacy.org.au

                             Measuring your child's progress

                    Adjust the Individual Learning Plan as needed

4                                                        Positive Education Planning | www.acd.org.au   Positive Education Planning | www.acd.org.au                                                 29
Advocacy organisations                                                                          The Student Support Group

Disability advocacy organisations            Disability Discrimination Legal Service             The Student Support Group is
                                             Phone 9654 8644
work to ensure that the rights                                                                   a group of people who come
                                             or 1300 882 872 (rural callers)
of people with a disability are              TTY 9654 6817                                       together to form a co-operative
respected and realised.                      Web www.communitylaw.org.au/ddls                    partnership to support students
Some organisations provide individual        Disability Justice Advocacy                         with additional learning needs.
advocacy while others give general           Phone or 1800 808 126 or 1800 808 126
                                                                                                 A Student Support Group is available to any
information and advice.                      Web www.justadvocacy.com
                                                                                                 student with additional learning needs. This
                                             Parents Victoria                                    is independent of funding from the Program
Statewide services                                                                               for Students with Disabilities (PSD). Members
                                             Phone 9380 2158
Able Australia                               or 1800 032 023 (rural callers)                     of the Student Support Group can include:
Phone 1300 225 369                           Web www.parentsvictoria.asn.au
                                                                                                 •   parent/s
Web www.ableaustralia.org.au                                                                                                                        Good communication
                                             Star Victoria                                       •   class teacher
ADEC (Advocacy Disability                    Phone 9650 2730                                                                                        between all members of
                                                                                                 •   principal or nominee
Ethnicity Community)                         Web www.starvictoria.org.au                                                                            the Student Support Group
Phone 9480 1666                                                                                  •   a parent advocate (if requested)
or 1800 626 078                              Victorian Aboriginal Education                                                                         will contribute to a shared
                                                                                                 •   the student (where appropriate)
Web www.adec.org.au                          Association Inc (VAEAI) Schools Unit                                                                   understanding of your
                                             Phone 9481 0800                                     •   consultants as agreed by the
AED Legal Centre                             Web www.vaeai.org.au
                                                                                                                                                    child's abilities and needs.
                                                                                                     group may also be invited
Phone 9639 4333
Web www.aed.org.au                           Victorian Equal Opportunity and                     All members of the Student Support Group
                                             Human Rights Commission                             should have particular areas of expertise.
Association for Children with a Disability   Phone 1300 891 848                                                                                  Student Support Group Guidelines
                                                                                                 As a parent and member of the Student
Phone 9818 2000 or                           TTY 1300 289 621                                    Support Group, you will have valuable           Information about the aims and responsibilities
1800 654 013 (rural callers)                 Web www.humanrightscommission.vic.gov.au            knowledge to contribute about your child.       of the group are detailed in the Student
Web www.acd.org.au
                                             Villamanta Disability Rights Legal Service                                                          Support Group Guidelines published by
                                                                                                 Other members of the group will each
Blind Citizens Australia                     Phone 1800 014 111                                                                                  the Department of Education and Early
                                                                                                 have their own perspective and expertise
Phone 9654 1400 or 1800 033 660              Web www.villamanta.org.au                                                                           Childhood Development (DEECD).
                                                                                                 and may offer different ideas about how
Web www.bca.org.au                                                                               to plan for your child's school experience.
                                             Youth Disability Advocacy Service (YDAS)
                                                                                                 Listen to all ideas with an open mind.
Brain Injury Matters                         Phone 9267 3755 or 9267 3733                                                                                    Student Support
Phone 9639 7222                              or 1300 727 176 (rural callers)                     Good communication between all                      SSG     Group Guidelines
Web www.bim.org.au                           Web www.ydas.org.au                                 members of the Student Support Group
                                                                                                                                                    www.education.vic.gov.au/
                                                                                                 will contribute to a shared understanding
Communication Rights Australia                                                                                                                      healthwellbeing/wellbeing/
                                                                                                 of your child's abilities and needs.
Phone 9555 8552                                                                                                                                     disability/handbook/default.htm
Web www.caus.com.au

28                                                Positive Education Planning | www.acd.org.au   Positive Education Planning | www.acd.org.au                                                  5
Responsibilities of the                                                                               Whatever emotion you experience, you
Student Support Group                                                                                 can ask for a few moments to gather
                                                      Schools have a responsibility                                                                    Tips for advocating
                                                                                                      your thoughts. If you have someone
It is the responsibility of the
                                                      to support students to                          supporting you in a meeting, talk to them        for your child
Student Support Group to:
                                                      behave appropriately.                           beforehand about how you would like to
                                                                                                                                                       •   Be clear about what you want
•   identify the student's needs                                                                      proceed if you become emotional. Think
                                                                                                                                                           to achieve and what is an
                                                                                                      about what your own coping strategies are
•   determine any adjustments                                                                                                                              acceptable outcome.
                                                  Your child's health and well-being                  and go with what feels right for you.
    to the curriculum
                                                  The focus of the Student Support Group                                                               •   Find out who is responsible for
                                                                                                      Be reassured that as a parent advocate you are
•   develop an Individual Learning Plan           is not limited to the academic needs of                                                                  the outcome you seek.
                                                                                                      doing what you believe is best for your child.
                                                  the student. Safety, access, behavioural,                                                            •   Don't always expect conflict,
•   discuss the plan with teachers and
                                                  medical or personal care needs can                  Support and advocacy for parents                     as others may agree with you.
    provide support to implement the plan
                                                  be addressed through care plans that                Sometimes communication issues can arise         •   Be firm and persistent.
•   provide advice to the principal about         support the Individual Learning Plan.               and you may want to ask a friend or advocate
    the additional education needs of the                                                             for support. An advocate can be a friend,        •   Think about what you want to
                                                  Examples of health care plans include                                                                    say and how you will say it.
    student and the resources required                                                                family member, or a formal advocate.
                                                  asthma, anaphylaxis or epilepsy care plans.
    to meet these needs                                                                                                                                •   Write down the points
                                                  These are often developed in consultation           You can take an advocate with you to
                                                  with a doctor or therapist and must be                                                                   you want to cover.
•   review and evaluate the student's program                                                         any meeting but to comply with Student
    on a regular basis, such as once per term,    done with written permission from parents.          Support Guidelines the advocate must             •   Think about points that others may
    and at other times as needed                  Referrals to Student Support Services               not be in receipt of a fee. You can also             raise and how you might respond.
                                                  Officers, such as speech therapists, also           seek information and advice from an
                                                                                                                                                       •   Agree on an appropriate time
Individual Learning Plan                          require written permission from parents.            advocacy organisation (see page 28).
                                                                                                                                                           and place for any discussion.
One of the first tasks of the Student
                                                  Planning by the Student Support Group
Support Group is to develop an Individual                                                                                                              •   Stay focused on getting the
                                                  provides an opportunity to identify staff skills
Learning Plan for your child.                                                                                                                              best outcome for your child.
                                                  and training requirements, responsibility
                                                  for tasks, storage of medication and care                                                            •   Be open to other solutions
Once the plan is developed, the group should
                                                  supplies, a private area for personal care and                                                           that may be just as effective.
meet regularly to make sure there is a co-
ordinated approach to your child's program.       anything else required to meet your child's             Think about what you want
                                                                                                                                                       •   Negotiate and be open
There may also be times when the group            needs. Keep the school up to date with any              to say and how you will say                      to compromise.
                                                  changes to medication and care plans and
meets more often. For example, if there are                                                               it. Write down the points                    •   Keep some notes about
changes in your child's condition or situation.   make sure you complete any necessary forms.
                                                                                                          you want to cover and keep                       what was discussed.
The Student Support Group will meet to            Student behaviour                                       a record of any meetings.                    •   Follow up on agreed actions.
monitor your child's progress against the         Schools have a responsibility to support
                                                                                                                                                       •   If emotions overwhelm you,
Individual Learning Plan, make changes            students to behave appropriately. Detailed              Avoid being pressured into
as needed, and to plan ahead.                     planning by the Student Support Group can                                                                ask for a few minutes to
                                                                                                          agreeing to something if                         gather your thoughts.
                                                  identify specific goals and strategies to assist
Student Support Group meetings are
                                                  students who have difficulty understanding              you feel uncertain. It's okay                •   Try to stay calm.
also an opportunity to acknowledge
                                                  instructions or managing classroom routines.            to say that you need time
and celebrate your child's progress.                                                                                                                   •   If you need support, ask a friend
                                                  For example, some students may respond
                                                                                                          to think things through                          or advocate to help you.
Positive feedback to the Student Support
                                                  well to social stories or visual reminders about        before you respond.                          •   Seek further information and
Group lets them know what things are
                                                  'what comes next'. The Student Support Group                                                             advice from an advocacy
working well and contributes to the group's
                                                  might develop a behaviour support plan so                                                                organisation if you need to.
understanding of your child as a learner.
                                                  that everyone is consistent in their approach.

6                                                      Positive Education Planning | www.acd.org.au   Positive Education Planning | www.acd.org.au                                              27
Student Support Group meetings                          At the meeting
                                                                                                      Before the meeting                                      In addition to the teacher, there should
                                                                                                                                                              be a designated chairperson (usually the
     Advocating for your child                                                                        Being well prepared for Student Support
                                                                                                      Group meetings means that you can go in
                                                                                                                                                              principal or nominee) who ensures that
                                                                                                                                                              accurate minutes of the meeting are taken.
                                                                                                      feeling confident and self-assured. Everyone
                                                                                                                                                              The meeting should follow the agenda
                                                                                                      participating in the Student Support Group
                                                                                                                                                              that has been given to all members of the
                                                                                                      can contribute to the agenda for the meeting.
                                                                                                                                                              group. If you have other issues that you
It is common for parents to act as                                                                    Usually the parent will contact the convenor of
                                                                                                                                                              want to discuss, you can add these to the
                                                                                                      the meeting, such as the principal or nominee,
advocates for their child in many                                                                                                                             agenda at the start of the meeting.
                                                                                                      with specific items they want to discuss.
situations, even though you might
                                                                                                                                                              There may be times when you are willing
                                                                                                      If you need support at a Student Support
not recognise it as advocacy.                                                                                                                                 to accept a compromise, but if you feel
                                                                                                      Group meeting, organise an advocate or
                                                                                                                                                              strongly about something don't be afraid to
An advocate is someone who can                                                                        friend to go with you. Discuss what is on
                                                                                                                                                              speak up. Give your reasons and if possible
support, assist or represent another                                                                  the agenda and what outcomes you are
                                                                                                                                                              offer some solutions. Remember that as a
person to achieve a positive outcome                                                                  seeking. Let the Student Support Group
                                                                                                                                                              parent, you have valuable knowledge about
in a difficult situation or meeting.                                                                  know before the meeting if you are bringing
                                                                                                                                                              your child to contribute to the group.
                                                                                                      an advocate or support person with you.
Being a parent advocate
                                                                                                      There will be regular items on the agenda               After the meeting
As a parent, you have the most experience
                                                                                                      such as reviewing the Individual Learning               By the end of the meeting there should be a
and personal knowledge about your child. If
                                                                                                      Plan. Planning for events such as school                written summary or plan of agreed actions.
you have a strong instinct about what could
                                                                                                      camp should be identified early in the year             This should include the issue, action, person
improve your child's situation, be firm and          If you have a strong instinct
                                                                                                      so there is time to plan for specific tasks.            responsible and when the action is to be
persistent. Remember that you are your               about what could improve                         Additional planning may be needed for events            completed. You can ask that the agreed
child's best advocate and you do not have
to apologise for standing up for your child.
                                                     your child's situation, be firm                  such as surgery that may require changes to             actions be read back to the group at the end
                                                                                                      your child's support needs. Identifying these           of the meeting. Relevant actions should be
                                                     and persistent. Remember
How to advocate for your child                                                                        early will ensure that the Student Support              incorporated into the Individual Learning Plan.
                                                     that you are your child's                        Group can support your child effectively.
Be clear about what would be an acceptable                                                                                                                    All members of the group should receive a
outcome. Others will find it easier to
                                                     best advocate and you do
                                                                                                                                                              copy of the minutes from the meeting. It is the
respond if they understand your perspective          not have to apologise for                                                                                responsibility of the Student Support Group
                                                                                                                   Student Support
and what you are trying to achieve.                  standing up for your child.                           SSG                                                to make recommendations to the principal,
                                                                                                                   Group Guidelines
                                                                                                                                                              and it is the principal's decision whether to
Think about what you want to say and how
                                                                                                          Section 4.5 Parent/Guardian/                        accept the recommendations. If you disagree
you will say it. Write down the points you want
                                                  Remember to keep some notes about                                                                           with the principal's decision you can raise
to cover and keep a record of any meetings.                                                               Carer(s) Advocate
                                                  any discussion. This will make it easier                                                                    your concern with the school (see page 23).
Avoid being pressured into agreeing               to follow up on agreed actions. If these
to something if you feel uncertain. It's          are not happening, or the situation
                                                  changes, you can raise the issue again.
                                                                                                         Sample Action Plan
okay to say that you need time to think
things through before you respond.
                                                  Emotions                                               Issue                          Action                      Person responsible       When
Agree on an appropriate time and place            It is common to feel strong emotions
                                                                                                         Difficulty with                Referral for speech         Principal                26 February
for any discussion. You need to be in             when advocating for your child. Emotions
                                                                                                         communication skills           therapy
an environment where everyone at the              can overwhelm you when you least want
meeting has time and space to actively            them to. Even if you are not in a situation            Classroom accessibility        Consultation with           Classroom teacher        15 August
listen without interruption. You may need to      of conflict, you may find it difficult to              for the following year         occupational therapist
make an appointment for this to happen.           contribute to the conversation.

26                                                     Positive Education Planning | www.acd.org.au   Positive Education Planning | www.acd.org.au                                                              7
Disability Standards for Education
    Tips for preparing                            Keeping the minutes from                         Under Section 32 of the Disability
                                                                                                                                                       Tips for raising a concern
    for Student Support                                                                            Discrimination Act 1992, education providers
                                                  previous Student Support                         must comply with the Disability Standards for       •   Get all the facts.
    Group meetings                                Group meetings and copies                        Education. To comply, an education provider         •   Be clear about the outcome
    •   Read the minutes from the                 of Individual Learning Plans                     must make 'reasonable adjustments' to                   you are seeking.
        previous meeting and make                                                                  accommodate a student with a disability.
                                                  can be useful during times                                                                           •   Concerns about an issue or
        a note of actions that have
        been done and those that                  of transition, such as moving                    An adjustment is a measure or action taken to           incident at school are best
                                                                                                   assist a student with a disability to participate       addressed by speaking to the
        require follow up.                        schools or preparing for
                                                                                                   in education and training on the same basis as          teacher in the first instance.
    •   Review your child's Individual            the following school year.                       other students. An adjustment is reasonable
        Learning Plan and how it is                                                                                                                    •   Concerns about your child's
                                                                                                   if it does this while taking into account the
        progressing. Look back through                                                                                                                     program are best addressed
                                                                                                   student's learning needs and balancing the
        the communication book to              Follow up                                                                                                   by the Student Support Group.
                                                                                                   interests of all parties affected, including
        refresh your memory.                   While you may informally hear from the              those of the student with the disability, the       •   Concerns about staff or personnel
    •   Think about all aspects of school      teacher about how the agreed actions are            education provider, staff and other students.           should be directed to the principal.
        life for your child and identify any   progressing, the next Student Support
                                                                                                   The Disability Standards for Education 2005         •   Find out if there are any
        issues that you want to discuss,       Group meeting is when you will formally
                                                                                                   set benchmarks for education and training               policies or guidelines for
        for example, safety, equipment,        review progress. It is also an opportunity
                                                                                                   providers with which all Victorian government           addressing your concern.
        therapy, academic, social or           to discuss why some decisions haven't
                                               progressed and how to move these forward.           schools must comply. These include the              •   Ask the school for a copy of
        personal care needs.
                                                                                                   right to comparable access, services and                their complaints policy.
    •   Think about the term ahead and         The Student Support Group should continue           facilities, and the right to participate in
        identify any special events that                                                                                                               •   Organise an appropriate time
                                               to meet regularly, for example, once per            education and training unimpeded by
        require planning, for example,                                                                                                                     and place for any discussion.
                                               term, to review and adjust the Individual           discrimination, including on the basis of
        school camp or swimming lessons.       Learning Plan. A plan is only as good as            stereotyped beliefs about the abilities and         •   Put serious concerns in
                                               the actions that follow. Don't be afraid to         choices of students with disabilities.                  writing to the principal.
    •   Make a note of anything that
                                               ask why something isn't happening.
        has changed at home that the                                                               The standards cover enrolment, participation,       •   Focus on moving towards
        school might need to know about.       Keeping records                                     curriculum development, student                         positive change.
    •   Prioritise the issues you want         It's a good idea to keep an ongoing                 support services, and the elimination               •   Make sure any changes are
        to discuss in case there isn't         record of what is happening at school.              of harassment and victimisation.                        reviewed and adjusted if needed.
        enough time to raise them all.         Good record keeping is sometimes a skill
                                                                                                   More information about the standards                •   If the situation continues, request
    •   Think about what outcomes you          we take for granted. If you can, sort
                                                                                                   is available from the Department of                     a Student Support Group meeting
        want from the discussion.              and store relevant information during
                                                                                                   Education, Employment and Workplace                     to look at other ways to resolve
                                               your child's school years so you will have
                                                                                                   Relations website www.deewr.gov.                        the issue.
    •   Ask that your discussion items         an instant history to refer back to.
                                                                                                   au/schooling/programs/pages/
        be put on the agenda and                                                                                                                       •   If there is no positive change,
                                               Keeping the minutes from previous Student           disabilitystandardsforeducation.aspx
        circulated to all members of                                                                                                                       contact (DEECD) and/or
        the group.                             Support Group meetings and copies of                                                                        an independent agency.
                                                                                                   Legal advice
                                               Individual Learning Plans can be useful during
    •   If you are taking an advocate or                                                           For information and advice about issues             •   Information for parents about
                                               times of transition, such as moving schools
        support person with you, give them                                                         of discrimination, contact an organisation              how to raise a concern is available
                                               or preparing for the following school year.
        advance notice of the meeting.                                                             that specialises in providing legal advice              on the DEECD website
    •   Celebrate achievements and             Having all of this information together can also    on disability issues (see page 28).                     www.education.vic.gov.au/
        acknowledge what is working well.      make it easier to clarify things in the event of                                                            about/contact/pcschools.htm
                                               a misunderstanding or miscommunication.

8                                                   Positive Education Planning | www.acd.org.au   Positive Education Planning | www.acd.org.au                                                   25
Moving towards positive change
When discussing your concern with the                 Find out if there are any
teacher, try to be realistic about what, when
                                                      policies or guidelines for
and how changes can be made. Agree on a
timeframe to trial the changes and then review        addressing your concern.
                                                                                                          Understanding your child as a learner
what worked well and what could be improved.

Organise an appropriate time and place for         Taking the matter further
the discussion. For example, ask the teacher       If you are not satisfied with an outcome you        Many people think of school as
at the start of the day if they are available to   can approach the Community Liaison Officer          the beginning of their child's
meet later in the day. Try to avoid having the     at the Department of Education and Early            education but your child has been
discussion in places such as busy corridors.       Childhood Development Regional Office.
If a teacher or principal insists on continuing                                                        learning since they were born.
a discussion in the corridor, ask to move          If the matter remains unresolved, you
                                                                                                       Your child has been learning from their play
the discussion to a more private place.            can address your complaint in writing to
                                                                                                       and kindergarten experiences, from family
                                                   the Deputy Secretary, Office of School
If the situation continues, request a                                                                  members and from you their whole life. They
                                                   Education, c/o Manager, Community
Student Support Group meeting to look                                                                  will continue to learn from family and their
                                                   and Stakeholder Relations Branch, 33 St
at other ways to resolve the issue.                                                                    lived experiences, and they will also have an
                                                   Andrews Place, East Melbourne VIC 3000.
                                                                                                       opportunity to learn other things at school.
Put your concerns in writing                       You may also be able to submit your complaint
                                                                                                       All children can learn and teachers
It's always a good idea to put serious             for consideration by an independent agency                                                                Parents teach many things
                                                                                                       recognise that children learn differently.
concerns in writing to the principal. It's         such as the Victorian Ombudsman or the
                                                   Victorian Human Rights Commission.
                                                                                                       The development of an Individual Learning             to their children and you can
important to be clear about what you
                                                                                                       Plan allows for changes to the curriculum             share important information
know about the situation without jumping
                                                   Suspensions and expulsions                          so that a child can successfully participate
to conclusions or making accusations.
                                                                                                       in all class activities and progress at their
                                                                                                                                                             with the school about
                                                   Schools have an obligation to students and
Let the principal know that you would like to      staff to provide a safe environment. Expected       own pace. The first step to achieving this            how your child learns.
work through the issue together and ask for        standards of behaviour are outlined in Student      is to understand your child as a learner.
a response within a reasonable timeframe.          Engagement Policy Guidelines. The guidelines
                                                                                                       Focus on your child's strengths
Your letter also becomes part of your record       exist to ensure that everyone in the school                                                           Part of your role as a parent is that of teacher.
keeping, which may be important if the matter                                                          By identifying your child's strengths, learning
                                                   community is treated with dignity and respect.                                                        Parents teach many things to their children
is complex and takes some time to sort out.                                                            preferences and interests you can make the
                                                                                                                                                         and you can share important information with
                                                   Serious breaches of the guidelines may              most of opportunities for your child to be
                                                                                                                                                         the school about how your child learns.
Policies and guidelines                            result in disciplinary actions. Processes for       an active participant in all aspects of school
Once your concern has been raised, a process       suspensions and expulsions outlined in the          life. Develop and encourage this strength-        Information about your child's likes and
for dealing with it should be put in place.        guidelines include consulting with parents          based approach which expands on what              dislikes and about their personality can
Find out if there are any policies or guidelines   and supporting students to resolve the issue.       your child can already do and focuses on          help others to understand your child as
for addressing your concern. Ask the school        Schools have an obligation to reflect on,           progress. This can also help you maintain a       a learner. Teachers can also use your
for a copy of their complaints policy.             and plan for, your child's return to school.        positive outlook on your child's education.       child's interests to capture your child's
                                                                                                                                                         attention and motivate them to learn.
Information for parents about how to               Information about the Student Engagement            Parents as teachers
raise a concern or make a complaint is             Policy Guidelines is available on the               Teachers and consultants bring particular         The Student Support Group can use this
available on the Department of Education           Department of Education and Early Childhood         expertise to the Student Support Group            information to develop goals that expand
and Early Childhood Development (DEECD)            Development (DEECD) website                         however parents have a unique contribution        on your child's strengths, skills and abilities.
website www.education.vic.gov.                     www.education.vic.gov.au/                           to make to a shared understanding of your         A holistic approach will ensure that your
au/about/contact/pcschools.htm                     healthwellbeing/wellbeing/                          child. There are many things that only            child's academic, social and emotional
                                                   engagement/default.htm                              you, as a parent, know about your child.          needs can be identified and planned for.

24                                                      Positive Education Planning | www.acd.org.au   Positive Education Planning | www.acd.org.au                                                          9
Independence
Developing independence is a strong focus
                                                       Children with a disability
at school. Your child's needs will continually
change as they develop and gain new skills.            may need assistance with
                                                       certain tasks but it is
                                                                                                           Raising a concern
Discuss with the school what support your
child will need, whether it is a visual schedule       important that they are
or assistance with personal care. A therapist          active participants in their
may be able to assist with this. Continuing                                                             If you have a concern about
                                                       learning. Adults assisting
previously established routines, such as                                                                something at the school, it
toileting, at school is also important.                children with physical and
                                                                                                        is best to address the issue
                                                       intellectual disabilities need
Children with a disability may need assistance                                                          as soon as possible.
with certain tasks but it is important that they
                                                       to understand the importance
are active participants in their learning. Adults      of providing assistance                          A good parent-school partnership will
                                                                                                        allow you to feel comfortable with
assisting children with physical and intellectual      without creating dependence.
disabilities need to understand the importance                                                          addressing issues as they arise.
of providing assistance without creating
                                                                                                        Sometimes people avoid raising issues that
dependence. Sharing your insight about how
                                                    Using your support networks                         they think might cause conflict but this
your child progresses with these tasks can
                                                    Although you are the person who knows your          can lead to increased anxiety. Don't always
help others to develop this understanding.
                                                    child best, there will be other people who          expect conflict. Others may agree with you.           Schools value concerns
                                                    know your child well and who can contribute         Creative solutions can often be found when            being raised early so that
                                                    to developing an understanding of your child        everyone works together and contributes
                                                                                                                                                              they have an opportunity
                                                    as a learner. This may include extended family,     their knowledge and insight. This works best
     Tips for identifying                           close friends or carers. Each person will be able   when there is good communication and a                to address the issue and
     your child's learning                          to give a different perspective on your child.      positive attitude from everyone involved.             stop it from getting worse.
     preferences                                                                                        Your concerns should be addressed
                                                    Your child's kindergarten teacher and health
     •   Does your child enjoy listening to         care practitioners, such as speech therapists,      in a way that respects your child and
                                                                                                                                                          •   Concerns about an issue or incident at
         stories or prefer looking at a book?       may also know your child well and be able           family's privacy and confidentiality.
                                                                                                                                                              school are best addressed by speaking
     •   Does your child prefer to watch you        to contribute to this information. This may                                                               to the teacher in the first instance.
                                                                                                        Get all the facts
         do something first and then copy?          be in addition to preparing a professional
                                                    report for the school. These people are often       The first step is to get all the facts. Writing   •   Concerns about your child's program
     •   Does your child enjoy drawing              invited to Student Support Group meetings to        these down can help clarify what the                  are best addressed by the Student
         and colouring?                             contribute to the Individual Learning Plan. Talk    issue is. Once you have all the facts, you            Support Group.
                                                    to the school about who you want to attend.         can then identify whether your concern
     •   Does your child respond                                                                                                                          •   Concerns about staff or personnel
                                                                                                        is about a particular issue or incident, an
         well to humour?                                                                                                                                      should be directed to the principal.
                                                    Your role as a parent                               aspect of your child's program, staff or
     •   Does your child prefer small groups        Continuing your role as a partner in your           personnel, or a combination of these.
                                                                                                                                                          You may need to use one or all of these
         or enjoy the hustle and bustle of          child's learning by reading at bed time                                                               approaches. The principal and Student
         a large group?                                                                                 Speak to the school first
                                                    or asking them about their school day                                                                 Support Group should be informed of all
                                                    reinforces what they learn at school. Many          Schools value concerns being raised
     •   Does your child have                                                                                                                             serious or ongoing issues. Keep in mind
                                                    things that you do together as a family,            early so that they have an opportunity
         sensory issues?                                                                                                                                  that it can take time to organise a Student
                                                    from playing 'eye spy' in the car to helping        to address the issue and stop it from
                                                                                                                                                          Support Group meeting. It can be useful
     •   Does your child get distracted                                                                 getting worse. Think about what you will
                                                    around the house, will continue to shape                                                              to keep your own record of all discussions
         easily in a noisy environment?                                                                 say and how you will say it. Focus on
                                                    your child's knowledge and learning.                                                                  and to ask the Student Support Group
                                                                                                        the outcome you want for your child.
                                                                                                                                                          to note any decisions in the minutes.

10                                                       Positive Education Planning | www.acd.org.au   Positive Education Planning | www.acd.org.au                                                    23
Preparation and communication
                                                                                                          Individual Learning Plans
     Parent story

     I have always found preparing                                                                     An Individual Learning Plan is
     for Student Support Group                                                                         a working document for the
     meetings to be really beneficial.                                                                 planning, provision and evaluation
     I take the time before each meeting                                                               of your child's education.
     to think through any questions I have,                                                            In Victorian government schools, all
     issues I want to discuss or information                                                           students receiving support through the
     to pass onto staff. This can include                                                              Program for Students with Disabilities
     upcoming school events that may need                                                              should have an Individual Learning Plan.
     to be discussed or planned for. I also
     prepare words and/or examples to use                                                              However, any student who has additional
     that clearly describe what I want to say.     I explain whether they are aware and                needs may benefit from having an Individual
                                                                                                                                                               As a member of the Student

                     DRAFT
                                                   accepting of their diagnosis, if any                Learning Plan, regardless of their eligibility for
     I prioritise the issues I have in case        of the other parents or children are                the Program for Students with Disabilities.             Support Group, you have
     there is not enough time to raise             aware of the diagnosis, and I outline
     them all, and I make sure I discuss                                                               Everyone involved with your child at school             an important role in the
                                                   their strengths and weaknesses.
     the most important ones first. I check                                                            should support your child's Individual                  development of your child's
     through the minutes from the previous         I also include strategies that have worked          Learning Plan. This includes all of your                Individual Learning Plan.
     meeting to familiarise myself with what       well in the past, suggestions about how to          child's teachers across all subject areas,
     was discussed and any information I           deal with issues as they arise, and a list of       integration aides and co-ordinators, the
     need to update staff. I also note any         supports they have accessed in the past.            principal, and Student Support Services              Linking to the curriculum
     issues that were to be followed up.                                                               Officers such as speech therapists.                  The main purpose of an Individual Learning
                                                   I have found these to be really helpful
                                                   in allowing the new class teacher to                The Individual Learning Plan is developed            Plan is to link your child's specific learning
     Each year I establish preferred methods
                                                   get to know my child well, before they              by the Student Support Group and written             needs to the curriculum. This may be for part
     of communication with the class
                                                   start. This way, the transition from one            by your child's school. The plan is a working        of the curriculum or for the whole curriculum.
     teacher, something that works for me
                                                   teacher to another is smoother and the              document that evolves as goals are achieved          Teachers are responsible for planning and
     and the teacher. This has included a
                                                   kids have a better start to the year.               or modified. The plan should be referred             implementing the curriculum for all students.
     communication book, a quick conversation
     before or after school, an occasional                                                             to regularly and adjusted as needed.                 Planning should be done in a way that allows
                                                   It has also helped specialist teachers get
     written note or my favourite: email.                                                                                                                   all students to participate in classroom
                                                   to know my children and have simple                 Parent contribution to the
     This way I feel confident that I can                                                                                                                   activities. This can involve contributions from
                                                   strategies to assist them. It also helps            Individual Learning Plan
     quickly touch base with the teacher as                                                                                                                 other school staff such as the librarian, art
                                                   if the information can be given to any
     needed in a way that works for them.                                                              As a member of the Student Support Group,            teacher, music teacher, and sports teacher.
                                                   casual relief teachers too, as it gives
                                                                                                       you have an important role in the development        Teaching and learning strategies may
     At the beginning of each year I prepare       them a brief summary of my child.
                                                                                                       of your child's Individual Learning Plan.            need to be adapted for this to happen.
     a single page summary of each of my
                                                   Parent
     children with additional needs. It contains                                                       You know your child better than anyone else          The Victorian Curriculum and Assessment
     all sorts of information including their                                                          and will be able to assist other members of          Authority (VCAA) is responsible for the
     diagnosis and how it affects them.                                                                the Student Support Group to understand              curriculum and assessment programs
                                                                                                       your child's strengths and needs.                    in Victorian government schools.

22                                                      Positive Education Planning | www.acd.org.au   Positive Education Planning | www.acd.org.au                                                           11