Premier Bronze Saver 3000 2018 - Tufts Health Plan
Page content transcription
If your browser does not render page correctly, please read the page content below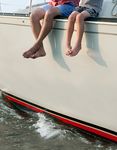 We're Tufts Health Plan,
and we're redefining what
a health plan can be.
Being willing to learn about your health care options is the first step in getting the most
out of your plan while controlling your out-of-pocket costs. At Tufts Health Plan, we are
committed to empowering members to make better health care decisions through simple
and easy to understand materials and tools.
This dedication to our members is why Tufts Health Plan is consistently recognized locally and
nationally as one of the top health plans in the country. The National Committee for Quality
Assurance gave our Commercial plan 5 out of 5 for quality, making us the only health plan in
the nation to receive the rating for both its HMO and PPO products for 2017 - 2018. *
This commitment to quality demonstrates how, every day, we're finding more ways to
redefine what a health plan can do.
In the following pages, you'll learn about the many services and benefits we offer and how
to take advantage of them as a member.

The right plan can make all the difference in the world for you and your health, and
Tufts Health Plan wants to make it simple for you. Simple, after all, is what health care
should be.
                     *NCQA's Private Health Insurance Plan Ratings 2017-2018. Tufts Health Plan's HMO/POS Plan was rated a 5 out of 5;
                     Tufts Health Plan's PPO Plan in MA rated a 5 out of 5. Tufts Health Plan PPO plan in RI rated a 4 out of 5.

Premier Bronze Saver 3000
Annual Deductible                                  $3,000 Individual
(Medical, Pharmacy + Pediatric Dental Combined)    $6,000 Family
Annual Out-of-Pocket Expense Limit                 $6,650 Individual
(Medical, Pharmacy + Pediatric Dental Combined)    $13,300 Family
Network                                            Tufts Health Plan Standard Network
OFFICE VISITS
Annual Physical                                    Covered in Full
Preventive Care including routine Maternity care   Covered in Full
PCP Office Visit                                   $20 after deductible is met
(non-preventive / non-routine)

Specialist Office Visit                            $40 after deductible is met
Physical & Occupational Therapy                    $40 after deductible is met
Outpatient Behavioral Health                       $20 after deductible is met
HOSPITAL CARE
Emergency Room                                     $250 after deductible is met
(waived if admitted)
Outpatient Services                                $500 after deductible is met
Inpatient Services                                 $750 after deductible is met
IMAGING AND LABS
Diagnostic Lab Services                            $25 after deductible is met
Diagnostic X-rays                                  $25 after deductible is met
MRI / High-tech Imaging Services                   $500 after deductible is met
PHARMACY (RETAIL COPAYS)
Tier 1: Includes many generic drugs                $20 after deductible is met (30-day supply)
Tier 2: Includes some generics and brand-name      $40 after deductible is met (30-day supply)
drugs
Tier 3: Includes some generics and brand-name      $60 after deductible is met (30-day supply)
covered drugs not selected for Tier 2

Tufts Health Plan's
Momentum.
Most people don't think of their health plan until they                                     Preventive Care
need it. But we're thinking about you all the time. We call
                                                                                            We offer guidelines and recommendations for
this way of looking at your overall well-being Momentum.
                                                                                            many types of health screenings, depending
Tufts Health Plan Momentum includes tools and programs                                      on your age and lifestyle. All are designed to
that help you get healthy and stay healthy.                                                 keep you healthy.

Healthy Birthday                             Priority Newborn Care                          Condition Management
An obstetrical nurse care manager supports   A specialty nurse care manager provides        Sometimes people with a chronic condition,
moms at risk for preterm labor or with       family-centered support for parents            such as diabetes or heart failure, may benefit
underlying complex medical conditions        of new babies born with complex medical        from some help managing their health.
through pregnancy and delivery, to help      needs, across all care settings and at home.   If you're a candidate and would like to
ensure a positive transition to home.                                                       participate, you'll get a nurse care manager
                                                                                            who can assist you with education, symptom
                                                                                            management, prescription management and
                                                                                            much more.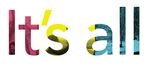 Wellness Programs                              Family Services                                   Maternity Care
Our wellness programs are designed to help     A family has so many different needs. Primary     We go the extra mile. Once your baby
you create a healthier lifestyle. We offer     care, specialist care, maternity care, and of     (or babies!) arrives, you could be eligible
online tools like customized meal planning,    course, urgent care. Our network includes         for post-delivery support and services,
and even personalized lifestyle coaching on    providers and services that fit your lifestyle.   including a home visit to make sure
certain plans.                                                                                   everything is fine and to answer any
                                                                                                 questions you might have.

Behavioral Health                              24-Hour Nurse Line                                Vision Care
Your plan may also include behavioral health   Tufts Health Plan offers members access           When you need eye exams or other related
benefits. If so, we have programs, resources   to Nurse24SM, our 24-Hour Nurse line.             vision care, Tufts Health Plan offers access
and a comprehensive network of behavioral      Registered nurses are available 24 hours          to the EyeMed Vision Care network, which
health professionals ready to help. Some       a day, 7 days a week to answer your               features more than 24,000 eye care providers
areas you may have questions about or          questions, and we offer translators in            that can offer discounts on prescription
need assistance with are autism, substance     more than 200 languages.                          glasses, contact lenses, LASIK surgery
use disorders, depression, anxiety or other                                                      and more.
behavioral health conditions.
Learn more about
your plan
Details about your health care plan can be found in your "Summary of Benefits."
Some highlights include:
• Explanation of any deductibles and copays
• Covered services and treatments

Take a look and learn all about your plan and its benefits, and be sure to call us with
any questions.

Welcome to Tufts Health Plan. We're looking forward to a long and healthy relationship
with you.
A few simple answers to
a few common questions.

"Is there a simple way to learn about                                      "Is there a way to know how much
  my plan?"                                                                  services or treatments may cost
  If you're not yet a member, you can learn more about your plan            BEFORE your visit?"
  selection by visiting tuftshealthplan.com or by reviewing the              A
                                                                              t Tufts Health Plan, we think you should know what to expect. Our
  Summary of Coverage.                                                       health care search tool on mytuftshealthplan.com can help you
   nce you become a member, you'll receive a member Ekit. It's
  O                                                                          plan ahead.
  interactive, concise, and easy to use. You can also sign up for            S imply log on to mytuftshealthplan.com to:
  mytuftshealthplan.com to learn more about your coverage.
                                                                             +
                                                                              Find doctors and hospitals who are in your network and nearby
                                                                             +
                                                                              Get estimated costs for your procedures and services
"Is my doctor in the network?"                                              +
                                                                              Check your out-of-pocket cost estimates for procedures - based
 Our Doctor Search tool makes it easy to see if your doctor's in the          on your health benefits
 plan that's being offered to you. Just visit tuftshealthplan.com, click
                                                                             +
                                                                              Determine the services, timelines, and costs to expect during a
 Find a Doctor, Select a Plan, and search.
                                                                               treatment of care, from diagnoses through follow-up
                                                                             If you have questions, can't find the service you are looking
"Is there an easy way to manage                                             for, or need help estimating the cost of your treatment, please call
 my plan once I'm a member?"                                                 877.214.8688 and we'll be happy to help.

   hen you sign up at mytuftshealthplan.com, you'll have at-a-
 W
  glance access to your plan. The answers to many of your questions
  will be at your fingertips. You'll be able to check your claims, review
                                                                            "How will you help transition my care
  deductibles, take personal health assessment, check your physician         while I'm switching health plans?"
  options and cost and much more.                                            O
                                                                              ur goal is to ensure a smooth transition for every member. Let
                                                                             us know if you're receiving ongoing treatment for a condition,
                                                                             and we'll help figure out the best course of action to take.
Now that you know about us, we'd love to get to know you better.
We'd love to answer any questions you might have, so please feel free to ask. We take great pride in providing our members with the plans,
information and ease of use they need in order to be healthy and stay healthy.

Massachusetts
Member Services
800.462.0224 (TDD/711)
Monday – Thursday, 8 a.m. – 7 p.m.
Friday, 8 a.m. – 5 p.m.

You can send us a secure email by going to mytuftshealthplan.com and following the instructions to enter your email and password. Once you've
entered the site, click on "Contact Us" from the menu at the top of the page and fill out the form provided. If you are not registered, please provide
your email address and then create a password.
Translation Available: With the help of Language Line Solutions, Tufts Health Plan speaks over 200 languages.
Please Note: Email may not be encrypted and may be accessed and viewed by other Internet users without your knowledge while in transit
to us. For that reason, please do not submit confidential health care or personal information to us via email.

For information on all of your health plan options, call the Health
Connector at 877.MA.ENROLL (877.623.6765).
TTY: 877.623.7773

705 Mount Auburn Street, Watertown, MA 02472
tuftshealthplan.com

You may obtain a summary of Tufts Health Plan's key Utilization
Management/Case Management procedures and Tufts Health Plan's
privacy practices at tuftshealthplan.com.

©2017 Tufts Health Plan 10/17                                                                                            GENERAL-BROCHURE-1017
DISCRIMINATION IS
AGAINST THE LAW
Tufts Health Plan complies with applicable Federal civil rights laws and does not discriminate
on the basis of race, color, national origin, age, disability, or sex. Tufts Health Plan does not
exclude people or treat them differently because of race, color, national origin, age, disability,
or sex.

Tufts Health Plan:
    Provides free aids and services to people with disabilities to communicate effectively with us, such as:
    — Written information in other formats (large print, audio, accessible electronic formats, other formats)

    Provides free language services to people whose primary language is not English, such as:
    — Qualified interpreters
    — Information written in other languages
If you need these services, contact Tufts Health Plan at 800.462.0224.

If you believe that Tufts Health Plan has failed to provide these services or discriminated in another way
on the basis of race, color, national origin, age, disability, or sex, you can file a grievance with:

Tufts Health Plan, Attention:
Civil Rights Coordinator Legal Dept.
705 Mount Auburn St. Watertown, MA 02472
Phone: 888.880.8699 ext. 48000, [TTY number — 800.439.2370 or 711]
Fax: 617.972.9048
Email: OCRCoordinator@tufts-health.com

You can file a grievance in person or by mail, fax, or email. If you need help filing a
grievance, the Tufts Health Plan Civil Rights Coordinator is available to help you.

You can also file a civil rights complaint with the U.S. Department of Health and Human
Services, Office for Civil Rights, electronically through the Office for Civil Rights Complaint
Portal, available at https://ocrportal.hhs.gov/ocr/portal/lobby.jsf, or by mail or phone at:

U.S. Department of Health and Human Services
200 Independence Avenue, SW
Room 509F, HHH Building Washington, D.C. 20201
800.368.1019, 800.537.7697 (TDD)

Complaint forms are available at http://www.hhs.gov/ocr/office/file/index.html.

tuftshealthplan.com | 800.462.0224

THP-OCR-NOTICE-0816
For no cost translation in English, call the number on your ID card.
Arabic .‫ ﯾﺮﺟﻰ اﻻﺗﺼﺎل ﻋﻠﻰ اﻟﺮﻗﻢ اﻟﻤﺪون ﻋﻠﻰ ﺑﻄﺎﻗﺔ اﻟﮭﻮﯾﺔ اﻟﺨﺎﺻﺔ ﺑﻚ‬،‫ﻟﻠﺤﺼﻮل ﻋﻠﻰ ﺧﺪﻣﺔ اﻟﺘﺮﺟﻤﺔ اﻟﻤﺠﺎﻧﯿﺔ ﺑﺎﻟﻠﻐﺔ اﻟﻌﺮﺑﯿﺔ‬
Chinese 若需免費的中文版本,請撥打 ID 卡上的電話號碼。

French Pour demander une traduction gratuite en français, composez le numéro indiqué sur votre carte d'identité.
German Um eine kostenlose deutsche Übersetzung zu erhalten, rufen Sie bitte die Telefonnummer auf Ihrer
Ausweiskarte an.
Greek Για δωρεάν μετάφραση στα Ελληνικά, καλέστε τον αριθμό που αναγράφεται στην αναγνωριστική κάρτας
σας.
Haitian Creole Pou jwenn tradiksyon gratis nan lang Kreyòl Ayisyen, rele nimewo ki sou kat ID ou.
Italian Per la traduzione in italiano senza costi aggiuntivi, è possibile chiamare il numero indicato sulla tessera
identificativa.
Japanese 日本語の無料翻訳については ID カードに書いてある番号に電話してください。

Khmer (Cambodian)          ស្រមាប់េសវ‌បកែ្របេដ‌យឥតគិតៃថ�ជ‌ ភាសា缨ែខ�រ សូមទូរស័ពេ� �កាន់េលខែដលមានេ�េលើបណ
                                                                                                     ័ � សមា�ល់សមាជិករបស់អក� ។
Korean 한국어로 무료 통역을 원하시면, ID 카드에 있는 번호로 연락하십시오.

Laotian ໍ ສາລັບການແປພາສາເປ         ່ີ ໍ່ບໄດ
                         ັ ນພາສາລາວທ      ້ ເສຍຄ
                                               ່ າໃຊ
                                                   ້ ຈ
                                                     ່ າຍ, ໃຫ      ີ ່ີທຢ
                                                            ້ ໂທຫາເບ    ູ່ ເທ
                                                                            ິ ງບັດປະຈ
                                                                                    ໍ າຕ
                                                                                       ົ ວຂອງທ
                                                                                             ່ ານ.
Navajo

Persian.‫ﺑزﻧﯾد‬    ‫ﺑرای ﺗرﺟﻣﮫ راﯾﮕﺎ ﻓﺎرﺳﯽ ﺑﮫ ﺷﻣﺎره ﺗﻠﻔن ﻣﻧدرج در ﮐﺎرت ﺷﻧﺎﺳﺎﺋﯽ ﺗﺎن زﻧﮓ‬
Polish Aby uzyskać bezpłatne tłumaczenie w języku polskim, należy zadzwonić na numer znajdujący się na Pana/i
dowodzie tożsamości.
Portuguese Para tradução grátis para português, ligue para o número no seu cartão de identificação.
Russian Для получения услуг бесплатного перевода на русский язык позвоните по номеру, указанному на
идентификационной карточке.
Spanish Por servicio de traducción gratuito en español, llame al número de su tarjeta de miembro.
Tagalog Para sa walang bayad na pagsasalin sa Tagalog, tawagan ang numero na nasa inyong ID card.
Vietnamese Để có bản dịch tiếng Việt không phải trả phí, gọi theo số trên thẻ căn cước của bạn.

 List-Languages-THP-ID-07/16