Report on regulation and safety of pet food in Australia to the Department of Agriculture and Water resources
Page content transcription
If your browser does not render page correctly, please read the page content below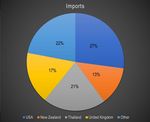 Report on regulation and safety of pet
food in Australia to the Department of
Agriculture and Water resources
Date: August 28, 2019

Amended: 12/11/2019

Prepared by:

Professor Caroline Mansfield

Dr Lina Maria Martinez Lopez,

Melbourne Veterinary School,

250 Princes Highway, Werribee, Victoria 3030

T: (03) 9731 2111

E: cmans@unimelb.edu.au

PRIVATE AND CONFIDENTIAL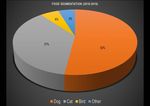 Contents
Abbreviations and acronyms ........................................................................................................................ 4
Definitions ..................................................................................................................................................... 5
Statement ..................................................................................................................................................... 6
Executive Summary....................................................................................................................................... 7
Objective 1: Review the Senate inquiry recommendations on the regulatory approaches to ensure the
safety of pet food and to protect consumer's rights. ................................................................................... 9
 Recommendation 1:.................................................................................................................................. 9
 Recommendation 2 ................................................................................................................................... 9
 Recommendation 3 ................................................................................................................................. 10
 Recommendation 4 ................................................................................................................................. 11
 Recommendation 5 ................................................................................................................................. 12
 Recommendation 6 ................................................................................................................................. 16
 Recommendation 7 ................................................................................................................................. 17
Objective 2: Collation of pet food safety events ........................................................................................ 18
 Thiamine deficiency ............................................................................................................................ 18
 Woolworths Ltd—Woolworths Select Wholegrain Dog Biscuits 1kg ................................................. 19
 Whiskas dry cat food........................................................................................................................... 19
 Ultimates cat food............................................................................................................................... 20
 Best Feline Friend................................................................................................................................ 21
 Advance Dermocare............................................................................................................................ 23
 Applaws It's All Good Duck & Venison dry food. ................................................................................ 24
 Royal Canin dry dog food .................................................................................................................... 25
 Black Hawk Grain Free Salmon Dog food............................................................................................ 25
 Hill's Pet Nutrition Recall of tinned food due to Hypervitaminoses D ............................................... 26
 My Dog® Beef and Liver 100g 12 x pack ............................................................................................. 28
 Jerky treat-associated Fanconi syndrome/renal tubular disease. ...................................................... 28
Objective 3: Differentiate the pet food incidents where the product was sold as a complete diet pet food
or as a pet food treat and discuss whether the incidents could have been averted by compliance with AS
5812:2017. .................................................................................................................................................. 29
 Jerky associated illnesses in dogs ....................................................................................................... 29
Salmonella outbreak in US associated with pigs ears ......................................................................... 30
 Are diets nutritionally complete? ....................................................................................................... 30
Objective 4: Collate available information on informal concerns about pet food. (e.g. forums on social
media) since the AS 5812:2017 was updated in 2017. ............................................................................... 31
Objective 5: Review and report on the volumes of pet food sold each year in Australia, the number of
manufacturers, and how much is made domestically versus how much Australia imports. ..................... 64
 Pet food sales .......................................................................................................................................... 65
 Number of manufacturers ...................................................................................................................... 70
 Imported products .................................................................................................................................. 71
Objective Six: Assess and report on Australia's pet food industry's uptake of and compliance with the
requirements of AS 5812:2017 ................................................................................................................... 73
Objective Seven: Consider if more informative labelling on pet food and pet food treats would address
issues such as compliance with standards etc. ........................................................................................... 78
Objective Eight: Review and compare AS 5812:2017 with similar pet food standards in other countries
(e.g. New Zealand, North America, Canada and Europe), including any relevant components from the
Australian Standard for Hygienic Production of Pet Meat (AS 4814:2009) and the Australian Standard for
Hygienic Rendering of Animal Products (AS 5008:2007) ............................................................................ 82
 Canada .................................................................................................................................................... 82
 United States........................................................................................................................................... 83
 Japan ....................................................................................................................................................... 84
 Europe ..................................................................................................................................................... 84
 New Zealand ........................................................................................................................................... 87
Objective Nine: If necessary, recommend any possible changes to AS 5812:2017or any related Australian
Standards, to enable the production of safe pet food. .............................................................................. 88
Abbreviations and acronyms
AVA: Australian Veterinary Association

PFIAA: Pet Food Industry Association of Australia

AAFCO: Association of American Feed Control Officials

PetFAST: Pet Food Adverse event System of Tracking

CDC: Centre for Disease Control

FDA: Food and Drug Authority

MPA: Mars Petcare Australia

BARF: Biologically Appropriate Raw Food

EFSA: European Food Safety Authority

FEDIAF: European Pet Food Industry Association

VCA: VetCompass Australia

NLP: Natural language processing

MO: Megaoesophagus

USDA: United States Drug Authority

PFAC: Pet Food Association of Canada

FFDCA: Federal Food Drug and Cosmetic Acts (US)

FSMA: Food Safety Modernization Act (US)

FTC: Federal Trade Commission (US)

RASFF: Rapid Alert System for Food and Feed (EU)

MPI: Ministry of Primary Industry (NZ)

ACVM: Agricultural Compound and Veterinary Act (NZ)

ONC: Oral Nutritional Compounds (NZ)

APVMA: Australian Pesticides and Veterinary Medicines Authority
Definitions
Acute event: In context of food toxicity/response, this would occur within 12-24 hours of ingestion.
Chronic event: In context of food toxicity/response, this would occur days-weeks following repeated
exposure/ingestion of a dietary substance. A temporal association may be challenging for
owners/veterinarians to pinpoint in these situations.

Adverse reaction to food: An adverse reaction to a food is an abnormal or exaggerated clinical response
to the ingestion of a food or food additive. It may be immune mediated (called food allergy or
hypersensitivity) or not immune mediated (called food intolerance). It may occur in all individuals if
enough quantity of the food is eaten due to toxic, microbiological, pharmacological reactions and
dietary indiscretion; or it can occur only in some susceptible individuals.

Food hypersensitivity: can be divided in non-allergic food hypersensitivity (Food intolerance and food
idiosyncrasy), IgE-mediated food allergy, non IgE-mediated food allergy and aversion, avoidance and
psychological intolerance.

Nutritional deficiency: When a diet has insufficient essential nutrients or vitamins to sustain health for
the animal.
Nutritional excess: When a diet contains a nutrient or vitamin in excess to a point where it
becomes harmful to that individual.
Toxicity: When a toxin is present in the diet. This is usually naturally occurring (such as toxins
produced by shellfish or mould on corn).

Contamination: Contamination is the presence or introduction of a hazard (Regulation (EC) No 852/2004).
Hazard may be posed by any contaminant (e.g. biological or chemical agent, foreign matter, or other
substance) not intentionally added to food which may compromise food safety or suitability (Codex
Alimentarius Commission, Recommended International Code of Practice, CAC/RCP 1-1969, Rev. 4-2003)

Multifactorial: When multiple factors contribute, or are necessary, to result in development of a
disease.
Life-stage: For purposes of nutrition, there are different requirements during different life stages.
Growth (puppy/kitten) requirements are different from adult and senior pet requirements, pregnancy
and lactation.
Essential vitamins: These are vitamins required for life that cannot be naturally formed by the host,
and therefore must be derived from the diet.
Complete vs complementary food: A complete food contains all the required nutrients for the
appropriate life stage and can be fed as a sole diet. Complementary foods require additional food to
become complete.
Natural food: According to the FEDIAF definition the term "natural" should be used only to describe
substances in pet food (derived from plant, animal, micro-organism or minerals) to which nothing has
been added and which have been subjected only to such physical processing as to make them suitable
for pet food production and maintaining the natural composition. Examples of acceptable physical
processes include: freezing, extraction without chemicals, concentration, drying, pasteurisation,
smoking without chemicals, grinding extrusion, pelletisation, some microbiological processes e.g.
natural fermentation without the use of GMOs and some enzymatic processes as long as they maintain
the natural composition of the feed material, substance or nutrient. However, according to AAFCO
guidelines, natural pet food is feed or feed ingredient derived solely from plant, animal or mined
sources, either in its unprocessed state or having been subject to physical processing, heat processing,
rendering, purification, extraction, hydrolysis, enzymolysis or fermentation, but not having been
produced by or subject to a chemically synthetic process and not containing any additives or processing
aids that are chemically synthetic except in amounts as might occur in good manufacturing practices.

Complete and balanced: means the product has all the required nutrients, in proper amounts and
proportions, and has been tested to make sure it meets the complex nutritional requirements of the
specific life stage for a healthy dog or cat. The term is defined by AAFCO/FEDIAF.
Association of American Feed Control Officials: This is a group of American state and federal officials
who regulate pet food. AAFCO establishes the ingredients that can be used in pet food, nutrition profiles
for dogs and cats and sets practices for conducting feeding trials, designed to test the nutrition profiles
of pet food.

Statement

The views in this document are the views of the authors, and do not represent the views of the
University of Melbourne as a whole. The report has been prepared independently from the ACCC, PFIAA
or the AVA, but the second draft has been amended following comments from these bodies.
Executive Summary
Detailed in this report are the complexities and regulations around pet food regulation, several current
issues with the pet food industry in Australia, some alternative methodologies that are used
internationally and some recommendations that could be considered for incorporation into new pet
food legislation.
The previous Senate enquiry, and this working group gives Australia the opportunity to be a world
leader by putting in place legislation that protect the health of pets and their owners, and fully
encompasses all aspects of pet food manufacturing, labelling and marketing.
A summary of these recommendations is below:
 - Mandatory adherence to AS5182
 o New products to the market should be certified as well as companies, so that customers
 can be sure that every product that by adheres to a minimum standard.
 - Modification of AS5182 to include:
 o Labelling regulations expanded to explicitly include all digital and website marketing
 platforms.
 o Labelling of pet foods that are branded as completely balanced with exotic or novel
 protein sources should state whether they have been determined to be complete by
 feeding trials or formulation.
 o Annual analysis (independently run or audited) of all products that are labelled as
 complete to ensure they meet the nutritional requirements for that life stage and
 species, and to be repeated upon any major reformulation of said product if it falls
 outside of the annual cycle.
 o New guidelines for the selling of raw meat products to include safety guidelines for
 people.
 o All products containing preservatives that may interact with thiamine to be tested to
 ensure this is adequate for the shelf-life of the product and labelled as such.
 - Creation of a Pet Food Standards group working within the Food Standards Australia New
 Zealand , with overarching responsibilities including:
 - Ability to enforce 'quarantine', so no ongoing retail sales of products that are strongly
 suspected of causing adverse events is possible.
 - Ability to enforce mandatory recall once a product is confirmed to have an adverse
 safety profile.
 - Ability to form an independent study group (epidemiological, nutritional, veterinary,
 toxicological) to investigate or advise a company on suspected adverse food events
 should such expertise be required.
 - Random audits of products and companies to ensure that annual nutritional profiling is
 undertaken, and to enforce this if it is not done.
 - A publicly visible web-site associated with the Pet Food Standards to be created which
 includes documentation of investigations and current pet food safety issues (within
Australia and worldwide), full publication of AS5182, a list of recalled products and
 other useful (non-branded) nutritional information for the pet-owning public.
 -
 - Establishment of three methods of monitoring for adverse pet food evets (pet food safety),
 overseen and monitored by the Pet Food Standards group:
 - A real-time monitoring system utilising VetCompass Australia and natural language
 processing (NLP) to detect any event that is of low incidence or may not be associated
 with pet food by owners or veterinarians.
- A veterinary only logging system, that is either not affiliated with PFIAA or AVA, where
 veterinarians can directly log issues of concern with veterinary clinical records and data or
 continuation of PetFAST but with a clear and transparent reporting system to veterinarians and
 the public through Pet Food Standards. Succession planning is required if PetFAST is to be
 continued as the main reporting format. Investigation can be performed (through surveys or the
 VetCompass database) and calls for cases raised through this forum if there are a cluster of new
 reports that supports a possible outbreak.
 o A public interface where suspected pet food issues can be logged directly. These should
 mainly relate to quality aspects such as foreign material, mouldy product or other
 grossly evident issues. Clinical information can be logged, but veterinarians must report
 through the veterinary logging system.
 - The pet food regulations and standards should be expanded within the next 5 years to include
 other companion animals such as guinea pigs, rabbits, caged birds etc.
Objective 1: Review the Senate inquiry recommendations on the
regulatory approaches to ensure the safety of pet food and to protect
consumer's rights.

The following recommendations were made by the Senate Standing Committee on Rural and Regional
Affairs and Transport "Regulatory Approaches to the Safety of Pet Food" published in June 2018.

Recommendation 1:
The committee recommends that the Australian Standard for the Manufacturing and Marketing of
Pet Food (AS5812:2017) be made publicly available on the Department of Agriculture and Water
Resources' website for download and distribution.
The writers of this report believe that this is the minimum that should be achieved from this review.
However, if pet food manufacturers are not compelled to make it clear whether they adhere to these
standards on their web-sites and labels then this alone will not improve pet food safety.
The AS5182:2017 also covers manufacturers and does not ensure that individual diets that are produced
by said manufacturers are nutritionally complete, appropriate or shown to be safe in the target species
by conduction of feeding trials.

Recommendation 2

7.9 The committee recommends that, as part of its review into the safety and regulation of pet
food, the working group focus on mechanisms to mandate pet food standards and labelling
requirements in Australia. In particular, it should give serious consideration to amending the Food
Standards Australia New Zealand Act 1991 to expand the responsibilities of Food Standards
Australia New Zealand (FSANZ) to include pet food standards and labelling requirements.

7.10 The committee further recommends that the working group draft a national pet food
manufacturing and safety policy framework for the consideration and endorsement of an
appropriate forum such as the Australia and New Zealand Ministerial Forum on Food Regulation.

7.11 To inform its deliberations, the committee recommends that the working group take into
account the evidence provided to this inquiry.

The report writers believe that a Pet Food Standards branch should be established to provide:
 - Legislation for safe manufacturing of pet food
 - Appropriate labelling and marketing of pet food on all platforms (including digital)
 - A forum for reporting and investigating adverse safety events
 - Information to the pet-owning public about pet food safety, and pet food nutrition.
A Pet Food Standards branch could provide information on their web-site that is freely available about
other ways of assessing diets, including AAFCO guidelines and feeding trials. These should be developed
and produced by independent bodies.

Recommendation 3

7.16 The committee recommends that the independent review working group identify specific
measures to improve the efficacy of the Australian Standard for the Manufacturing and Marketing
of Pet Food (AS5812:2017). These measures should include specific requirements with regard to
feeding trials and other testing prior to pet food sale as well as mandatory labelling standards that
detail all ingredients including preservatives, additives, and which disclose heat, irradiation or other
treatments to the product.

Labelling is also covered in Objective Seven of this report.

If a product is being marketed as being nutritionally complete for a species or life-stage, the authors
believe that it should be mandatory for the product to be state on the label whether the product has
been determined to be so by feeding trials or by formulation.

Feeding trials are complex and expensive to undertake. It is potentially unrealistic to expect every
company to perform them for every product. However, if a new product, exotic ingredient or new
'strategy' is being used, then a feeding trial is strongly recommended. For example, if a product is using a
new or unusual protein source that has not been used before in dogs or cats, even though the nutritional
analysis may fall within guidelines, a feeding trial would be recommended to ensure that biologically this
holds true. An example of this is the grain-free trend that is dominating much of the pet food market
(and described in detail later). Although very popular and enthusiastically followed by many people,
boutique and grain-free diets are now associated with dilated cardiomyopathy in some dogs. There is a
question about whether feeding trials would detect every problem like this, but certainly an absence of a
feeding trial guarantees that problems won't be detected.

As feeding trials are expensive, then annual assessment of diets by an independent laboratory is
recommended as a minimum to ensure that nutritional requirements are met. This should also occur
whenever there is any major reformulation, and the results of these analyses should be available for
'auditing' by the governing body for pet food.

If any product claims a health benefit, such as reducing allergic load, or good for skin conditions, they
should be tested in feeding trials both for safety and efficacy. Many diets assessed on line for this report
make these claims but stop short of claiming a therapeutic benefit that requires them to be registered by
the Australian Pesticides and Veterinary Medicines Authority (APVMA). If probiotics are added to food,
then testing should be done to ensure that the named bacterial strains are present in the numbers
claimed. If the processing of the food inactivates those bacteria, then benefits from bacterial by-products
should be proven. Studies have shown that dietary products with probiotics may not actually contain
what they state on the label, and at times may contain additional products (appendix 1).

The use of the term natural precludes addition of synthetic vitamins or minerals, however without those
additives most diets would not be nutritionally complete. The term natural also confers a higher level of
quality, when in fact quality is not associated with whether a product is natural or not. Labelling that
discourages the use of "all natural" or "natural products" to improve clarity for owners would be
welcome. The use of the term natural is confusing, and further clarification around this topic is
recommended in objective seven.

We also strongly recommend that all labelling requirements should be duplicated on web-sites and pet
food ordering sites. The growing trend in pet food industry is on line ordering rather than in store
purchasing. This means that the same quality and content of information should be available on the on-
line ordering forums and web-sites as are present on the physical labels. This needs to be explicitly
referred to in the regulations, and label information needs to be clearly visible on all product retail sites.

We agree that treatment with heat, irradiation etc should ideally be printed on all labels or a commonly
used icon used. However, the impact of these would be very difficult for the average consumer to
understand. Even though now irradiated food is required to have a label stating not to be fed to cats, in
multi-pet households this may be impossible to avoid, and so the reason for this warning should be
apparent to buyers.

Another pet food label recommendation is regarding raw meat products, another area of pet food that is
increasing in popularity. Raw meat, particularly poultry products, produced for human consumption are
intended to be cooked to a safe temperature to inactivate bacteria such as Salmonella. Labels on raw pet
food, which are intended to be served without cooking, should indicate that there is a potential human
and pet health hazard associated with this. It would be welcome if all pet food (sold through butchers or
other wholesalers) was captured through the same pet food standard.

Another label requirement that should be mandatory is that if thiamine has been added (due to
preservation with sulphite or similar product), then the total thiamine concentration and bioavailability
of the diet should be determined, and this documented on the label to be adequate for the shelf-life of
the product.

Finally, annual and mandatory testing of nutritional profiles of diets not only allow consumers to know
that products meet the nutritional requirements, but also that the claimed ingredients are at the
quantities advertised (see Objective 9 for more detail).

Recommendation 4

7.24 The committee recommends that the Australian Competition and Consumer Commission
review the process by which the Australian Standard for the Manufacturing and Marketing of Pet
Food (AS5812:2017) could become a mandatory standard under Australian Consumer Law and
make public its review findings and any recommendations.

The report writers support the recommendation that AS5182 should be mandatory for all pet food
manufacturers.
Recommendation 5

7.29 The committee recommends that the Australian Veterinary Association, in cooperation with
the Australian Competition and Consumer Commission explore measures to improve data capture
in the PetFAST system.

There is no mechanism for members of the public to log suspected adverse events to pet food. There is
also no publicly accessible database that documents what adverse events or toxicities have been
reported. The Australian Competition and Consumer Commission (ACCC) currently does not have
capacity under Australian consumer law (ACL) to log what pet foods haven recalled. Currently, under
section 128 of the ACL, "suppliers are required to notify the Commonwealth Minister of a product that
has been voluntarily recalled because it 'will or may cause injury to a person'" [communication received
from ACCC]. Based on this, the Product Safety Australia website does not record or capture any pet food
recalls. Therefore, there is no independent site that records or updates on all pet food related events.
Additionally, the ACCC also does not publish consumer complaints on their website as these are treated
as confidential under the Privacy Act 1988. As such, the ACCC may not be the appropriate body to be
involved, and this could potentially fall better under a newly created Pet Food Standards group.

The main mechanism in place for logging suspected pet food toxicities is the Pet Food Adverse event
System of Tracking (PetFAST) system, which is run jointly by the Australian Veterinary Association (AVA)
and the Pet Food Industry Association of Australia (PFIAA). Membership of the PFIAA is voluntary, and
tends to be dominated by the multinational companies like Hills, Royal Canin etc. These larger companies
are more likely to have the in-house expertise to investigate potential food-related toxicities and a
greater capacity to absorb potential losses from a product withdrawal than smaller companies.

The following information about PetFAST was obtained from email communication with the AVA and
from their web-site.

PetFAST is a vast improvement on what previously existed in the pet food space and is a credit to the
driving force of the two founding veterinarians who are still involved with this system. The reporting
system is monitored by these veterinarians, both experienced in small animal practice and well known in
the Australian veterinary community. These two veterinarians then discuss with PFIAA the cases
(owner/animal details are kept confidential). The decision to withdraw a diet from production or sale is a
voluntary company decision and cannot be mandated by PetFAST or the AVA. However, the vets through
the AVA can raise awareness within the veterinary community of any impending issues.

Without proof of an association, deficiency or toxicity (which can take weeks-months after suspected
incident) veterinarians would be at risk legally for naming a product publicly. Therefore, PetFAST relies
on voluntary reporting by veterinarians, volunteers assessing the reports, volunteer membership of
PFIAA and then voluntary recall of any food products. This is an admirable exercise by the individuals, but
not transparent, as the results of such reporting is not made publicly available. Likewise, due to the
volunteer aspect of the current set-up, it would be recommended that the AVA look at succession
planning and expanding the scope of the operation to include annual reports, follow-ups and logging of
chronic events.

A significant failing with the reporting system of PetFAST, or with any similar system, is that is requires
veterinarians to make a connection between the diet and the condition that they are seeing in the animal
in the first place. That is difficult with more chronic conditions, such as demonstrated by two recent food
events: one the megaoesophagus outbreak in Victoria, and the current grain-free diet association with
cardiomyopathy in the US and other parts of the world. For both examples, the disease was/is associated
with diet, but does not affect every dog that eats that diet/type of diet. In other words, the disease is
multifactorial and other factors such as genetics, environment, concurrent diseases etc could contribute
to the number of dogs that are clinically affected.

This means that the incidence is low (~3-5% of dogs consuming the diet), and if the diet does not have a
large market share (like Advance Dermocare), then individual vets may not notice any increase or
association between disease and diet. It is only once vets are encouraged to report such an association
that reporting systems like PetFAST became useful. In fact, surveys that collect all demographic,
environmental and medical information required may be better placed to help investigate the disease.
Without the working dog colony serving as a marker in Victoria, megaoesophagus and its association
with the diet may not have been made for months/years or may have been missed all together.

The current situation of boutique and grain-free diets associated with dilated cardiomyopathy (DCM) in
the US and other countries is another example; whereby DCM causes heart failure when the heart
becomes ineffective at contracting normally. A copy of the graph of DCM cases reported to the Food and
Drug Administration (FDA) in the US below shows that the number of recorded cases is extremely low
until the FDA notified the public about a possible association in mid-2018. Furthermore, the number of
dogs per individual diet is also very low, and it is only when looked at globally that a problem becomes
apparent.

All tables/graphs below obtained from: https://www.fda.gov/animal-veterinary/news-events/fda-
investigation-potential-link-between-certain-diets-and-canine-dilated-cardiomyopathy
The number of adverse events logged through PetFAST is not possible to obtain, as this is confidential
and is not made publicly available. However, the AVA shared the edited extract (over the page) of ~10
months reporting, where there were 25 incidents logged. Without further details, it is difficult to
comment precisely on these reported incidents, but it would suggest that most (22/25) of the events
logged are (presumably) associated with dog treat-induced renal injury (discussed later in the report).
This toxicity was one of the original driving events for setting up PetFAST, and the knowledge around this
is high in the veterinary community and the consultants that run PetFAST. Hence, the reporting is likely to
be more vigilant for this than for other toxicities. Conversely, not every toxicity, even if suspected, will be
logged by veterinarians. This illustrates that for any reporting mechanism to be successful, the
awareness in the reporters (i.e. the veterinarians) needs to be high.

 Date received Issue
 31/08/2018 Fanconi Syndrome
 10/09/2018 Renal tubulopathy
 27/09/2018 renal tubulopathy
 24/10/2018 Fanconi syndrome
 2/11/2018 Acquired Fanconi syndrome
 6/11/2018 Treat Induced renal tubulopathy
 Intermittent vomiting since December with diarrhoea
 10/11/2018

 Suspected renal
 12/12/2018 tubular disorder, subsequently resolved
 20/12/2018 Fanconi Syndrome
 31/12/2018 Botulism
 11/01/2019 Renal tubulopathy
 14/01/2019 Fanconi Syndrome
 1/02/2019 Acquired fanconi syndrome

 5/02/2019 Fanconi Syndrome and possibly Copper storage disease
 9/02/2019 Dietary upset
 Haemorrhagic gastroenteritis, allergic response
 19/02/2019
 DDX gastritis, pancreatitis, FB obstruction, other
 21/02/2019
 27/02/2019 Fanconi like syndrome
 1/03/2019 Fanconi-like syndrome
 6/03/2019 Acquired Fanconi (like) syndrome

 22/03/2019 Acute Renal, Tubular Toxicity due to Cicken Tenders Treats

 4/04/2019 Renal tubular acidosis, proteinuria, renal failure

 30/04/2019 possibility of acquired renal tubulopathy ex hypophosphataemia

 30/04/2019 Suspected acquired falconi syndrome
 16/05/2019 Acute kidney injury / proximal tubular injury

*Obtained by email from M Latter 25/7/2019
Due to the confidentiality surrounding the data of PetFAST the veterinarians directly involved with this
 were not contacted by the study authors. Recommendations are therefore to be taken as suggestions
 that should be expanded upon and discussed with the AVA and the body that will govern pet food in the
 future. The highest priority should be given to ensuring that the reporting systems are independent,
 transparent, sustainable and information (that is relevant and validated) is publicly available. In addition,
 other opportunities to search for new or emerging diseases should be explored.

 One of these potential methods to monitor possible pet food safety events that would otherwise be
 undetected is to utilise the VetCompass Australia (VCA) consortium. The VCA is composed of
 representatives from every veterinary school in Australia and funded by the Australian Research Council
 (Linkage Equipment Infrastructure Fund). The VCA database has access to deidentified clinical records
 from general practice clinics around Australia. This allows for monitoring of health and medical
 problems in animals presented to these clinics: http://www.vetcompass.com.au/.

 Up until now, accessing this information has been retrospective, in other words once a problem is
 suspected the data is interrogated to determine the extent and veracity of that problem. With enough
 support, and with a relatively short time-frame (18-24 months), it is possible that a real-time surveillance
 system could be put in place to monitor disease diagnoses. This would utilise natural language
 processing (NLP), a subfield of computer science that helps process and analyse large amounts of natural
 language data. In this way, the way in which individual veterinarians input data into clinical records
 would not skew or prevent data from being identified or retrievable. By inputting search items such as
 'regurgitation' or 'megaoesophagus', then whenever there is a blip or increase above baseline, this
 incidence can be flagged, and an investigation can be undertaken. This would be a way of monitoring for
 an array of potential conditions across Australia and be a world-first development that would also have
 translational benefits for human as well as animal health. The potential for the human and animal
 reporting systems to learn from each other is exemplified by the 2007 pet food recall due to melamine
 adulteration. A year later, contamination of Chinese baby formula and other milk-based products was
 detected. It is conceivable that the same source ingredients were responsible, and ultimately melamine-
 contaminated human food was found in almost 70 countries (Bischoff & Rumbeiha, 2018).

Reference: Bischoff, K., & Rumbeiha, W. K. (2018). Pet Food Recalls and Pet Food Contaminants in Small
Animals: An Update. Vet Clin North Am Small Anim Pract, 48(6), 917-931. doi:10.1016/j.cvsm.2018.07.005

 Recommendation 6

 7.34 The committee recommends that the Australian Competition and Consumer Commission
 establish a system for consumer reporting on its Product Safety Australia website, to enable
 members of the public to lodge complaints and concerns associated with pet food.

 Please see comments from above (recommendation 7),whereby this may fall outside of the ACCC and
 better within the scope of a Pet Food Standards group.

 Public reporting of issues is an admirable concept, however is difficult to fully enact in practice. Part of
 the issue with consumer reporting would be the potential for large amounts of frivolous data to be
generated that would then require investigation due to temporal association being made that were
erroneous. The recommendation would be for there to be a public interface through a system where
reports of food appearance, acute events that don't necessitate veterinary attention are reported. These
would be forwarded to the manufacturer responsible, responses are monitored, and an investigation
undertaken if there is an unexpectedly higher number associated with a food is apparent. For conditions
that require veterinary attention, or where the association is not quite so clear-cut, then reporting should
be through the veterinary reporting system.

The on-line system should ensure that relevant details are captured, and questions asked to ensure that
frivolous complaints are validated prior to forwarding to the companies in question.

Recommendation 7

7.37 The committee recommends that the Australian Government work with the states and
territories to establish a mechanism to investigate adverse pet food events and develop a
complementary education campaign to raise awareness of the adverse pet food reporting,
investigation and recall regime.

Yes, this proposal is supported and an independent process is preferred. As detailed elsewhere in this
report, a mandatory quarantine and/or recall mechanism is recommended along with capacity to
investigate pet food events with an 'on call' team of experts not employed by the pet food industry to
complement the in-house pet food company expertise when required. Expertise that could be called on
includes epidemiology, toxicology, veterinary medicine and veterinary nutrition. It is expected that this
working group would work with the relevant pet food manufacturer to investigate the root cause of any
issues.
Objective 2: Collation of pet food safety events
Collate information on all pet food safety events that have occurred since 2012, describe the cause
and source of information as well as the number of animals affected, identify any issues; in particular
whether the incident would have been averted if the pet food complied with the Australian Standard
for manufacturing and marketing of pet food (AS 5812:2017) and report on the effectiveness of the
response to these events.
Methodology:
Pet owners may lodge complaints directly with pet food manufacturers, distributors or through advocacy
groups like Choice. To determine what types of recalls were made, the following web sites were searched
for the terms ["food OR diet AND recalls" "Pet food toxicity" "Dog food toxicity" Cat food toxicity"]:
Choice, Woolworths, Coles, Petbarn, Pet Circle. Only Choice and Woolworths had easily accessible and
locatable recall data on pet food available on their web site.

The number of adverse events logged through PetFAST is not possible to obtain, as this is kept
confidential and is not made publicly available.

In addition to the above methods, the report writers contacted prominent veterinarians to ask of any
other incidents that may not be captured through these systems. The veterinarians involved with
PetFAST were not contacted but have had the opportunity to comment on the first draft of this report
and consequently edits have been made.

The report writers have found the lack of a single site that records all pet food-related issues to be a source of
both confusion and frustration for veterinarians and pet owners. Whilst we understand that some information
should remain confidential, to maintain transparency and consumer confidence there should be public reports
on the number of complaints, the outcome of investigations, corrective actions taken, and which products are
recalled annually. The American Veterinary Medical Association (AVMA) has a web page publicly available of
animal food recalls and alerts based on reports of the FDA (https://www.avma.org/News/Issues/recalls-
alerts/Pages/pet-food-safety-recalls-alerts-fullyear.aspx). This is therefore a resource available to both
consumers and veterinarians.

Thiamine deficiency

The use of sulphur dioxide, which destroys thiamine, in pet foods has been associated with repeated
outbreaks of polioencephalomalacia in dogs and cats in Australia. In 2014 a case-report was published in
the Australian Veterinary Practitioner of a cat fed exclusively a commercial, kangaroo meat pet food
purchased from a supermarket. The cat presented after an acute onset of neurologic signs including
muscle fasciculations, ventroflexion of the neck and inability to stand. Exposure to environmental toxins
was unlikely. The cat improved clinically with thiamine supplementation. Testing of the food confirmed
the presence of sulphur dioxide preservatives.

Preservatives that liberate sulphur dioxide (220 - sulphur dioxide,221 - sodium sulphite, 222 - sodium
bisulphite, 223 – sodium metabisulphite, 224 - potassium metabisulphite, 225 – potassium sulphite, 228 -
potassium bisulphite) are commonly added, in varying degrees, to 'pet meat/mince' to diminish the
odour produced by bacteria that multiply in food, and delay the reduction of myoglobin, which results in
the meat appearing brown rather than red. Sulphur dioxide rapidly inactivates thiamine present normally
in meat and meat by-products, and indeed, there may be sufficient preservative to inactivate thiamine
present in other dietary components fed concurrently, for example, brewers yeast.

According to the AVA response to this report, thiamine deficiency due to sulphite-treated pet meat is a common
Australian adverse pet food event reported to PetFAST.

References:

Fawcett A, Y. Y. a. M. R. (2014). Probable dietary-induced thiamine deficiency in a cat fed pet meat
containing sulfur dioxide preservative. Australian Veterinary Practitioner, 44(1), 554-559.

Malik, R., & Sibraa, D. (2005). Thiamine deficiency due to sulphur dioxide preservative in 'pet meat'--a
case of deja vu. Aust Vet J, 83(7), 408-411. doi:10.1111/j.1751-0813.2005.tb13076.x

Woolworths Ltd—Woolworths Select Wholegrain Dog Biscuits 1kg
July, 2014

The product was recalled because it may contain pieces of string or twine. That if consumed, it may
pose a food safety risk, with the potential to cause harm to animals including intestinal irritation or
intestinal obstruction. Affected Batch: BEST BEFORE 26/11/15. Product Code: 368168 (Not on consumer
packaging). The product was available for sale between 13 June 2014 - 18 July 2014.
Date of the publication: 22 July 2014. Woolworths offered consumers to return the product to their
nearest Woolworths or Safeway store for a full refund.

https://www.productsafety.gov.au/recall/woolworths-ltd-woolworths-select-wholegrain-dog-biscuits-
1kg

Woolworths is a marketer member of PFIAA, but it is not clear whether the production plant of the
products is listed as a certified member adhering to AS5812:2017 or not. According to the letter of
submission to the senate regarding pet food safety. Woolworths stated that their own-brand suppliers
are required to adhere to the Australian standard for pet food and we monitor compliance.

Whiskas dry cat food
Date: September, 2013

This was a product recall originally listed on the ACCC web-site (and the original link no longer is valid)
and as such there is little to no information available about how the recall was initiated, but it appears
to have been generated through Whiskas, and no compensation other than refund to be offered. Details
of the recall were that the "The Australian Competition & Consumer Commission ("ACCC") reports the
following Dry Cat Foods are subject to this recall: Whiskas Chicken & Rabbit Flavour Dry Cat Food, sold in
a 1-kilogram box; specially formulated for adult cats aged 1-7 years and with a Best Before date code of
"010215". According to the ACCC, a small number of boxes may contain foreign objects between 5 to
25mm in size. If these foreign objects are consumed, they may pose a food safety risk, with the potential
to cause harm to animals including choking and/or lacerations."

This type of plastic contamination would not be considered to cause long-standing or chronic illness. The
current web-link that references this is: https://livingsafelyrecalls.wordpress.com/2013/09/24/whiskas-
adult-dry-cat-food-recall-australia/ (correct as of 8/11/2019)

Ultimates cat food
Date: mid-late 2015

Two young (two-year-old) Sphinx cats (housemates and litter mates) presented to same referral practice
in Queensland with history of decreased appetite, increased thirst and urination. They did not present at
the same time, but within 2 weeks of each other. Both cats had a documented hypercalcaemia (high
blood concentration of calcium). Due to both cats being affected, the second cat was tested for
underlying Vitamin D toxicity and had increased vitamin D (25-Hydroxyvitamin D 671 nmol/L; reference
65-170).

Causes of Vitamin D toxicity include consumption of psoriasis medication (no access), some plants (no
access), granulomatous disease (no signs) and potentially dietary excesses.

A full dietary history was obtained, including treats and the dental care that was used on both cats. At
the veterinary clinic's own expense, 10 dietary substances were tested at the National Measure
Institute, and Ultimate Indulge Whitemeat Tuna with Chicken Liver™ tinned food (manufactured by
Safcol) was found to have excessively high Vitamin D concentrations. Full case details as provided by
attending veterinarian (but deidentified) are attached in Appendix 2.

The attending veterinarian reported this through PetFAST and was contacted by Safcol's veterinarian.
However, the follow-up from Safcol was poor. Although they reportedly ran their own testing in
Thailand it differed from the original results by a factor of 10. Follow-up by the initial veterinarian with
Safcol's new veterinary liaison a few months later was not productive, but the $5000 spent by the
veterinary clinic on product testing was refunded.

This appears to be a world-wide problem, and reports have been published in the international
veterinary literature about Vitamin D toxicity caused by diets (link:
https://www.ncbi.nlm.nih.gov/pmc/articles/PMC5731632/ and full paper is included in appendix 3).

This was not dealt with satisfactorily or in a timely manner, nor was it made public. The cats fell ill in
mid-2015, the testing was undertaken February 2016, and the final conversations with the Safcol
veterinarians were not until late 2016. It is not known whether other cats may have been affected
although there are anecdotal reports of this occurring, and some reports prior to 2012 in Australian cats.
Additionally, there is no ongoing testing of products such as this to determine the Vitamin D
concentrations. Although Vitamin D may not have been added specifically to these diets, if fish with
naturally occurring high concentrations of Vitamin D or high concentrations of fish liver are used in
batches, then the 'endogenous' Vitamin D levels will be higher than reported. Safcol Thailand is listed as
a PFIAA certified manufacturer that adheres to AS 5182:2017, and the Ultimates range is a complete cat
food.

Mandatory testing by a verified and independent laboratory, and publishing of the results may have
helped establish whether there is a potential causation for this pet food brand and idiopathic
hypercalcaemia in cats. There is potentially an interesting breed predisposition as well, although too few
cases to date have been investigated to comment conclusively.

Best Feline Friend
Date: Early to mid-2017

In 2017, a spate of illness in cats fed Best Feline Friend (BFF), manufactured by Weruva (a US company)
for the Australian market was reported. The products were premium and grain-free. Complaints were
made via social media forums. This product was sold exclusively through City Farmer and Petbarn
retailers, and the recall made through them. It is not clear whether this was initiated by the retailer or
the company, nor is there an official record of how many cats were affected or died because of this
outbreak.

According to information received from the AVA and PetFAST "The first reports were from March 2017
(airing on Lateline and being reported to PetFAST in March 2017) and the products had ongoing effects
well into the year with necropsies still being performed late in 2017". Greencross Limited CEO Martin
Nicholas, which operates Petbarn, said the product had been recalled on May 5, 2017
(https://www.heraldsun.com.au/news/victoria/cats-fall-ill-and-die-after-eating-best-feline-friend-cat-
food/news-story/aebb554ca26d6b0a5e4b53e44dc9363a).

A veterinary on-line discussion group and forum (veterinary information network (www.VIN.com)
published a report of the condition on June 9, 2017 and the following was reported, following an interview
with one of the veterinarians involved in first identifying the association:

"The first case was identified in approximately April 2017. A potential association between the feeding
of BFF cat food and development of clinical illness was initially discovered when three cases of
neurological disease (predominantly cerebellar/central vestibular signs) were seen in close succession at
a referral institution. In all cases, BFF was the predominant food fed, and the sole wet food. The cases
were reported through the PetFAST reporting scheme. The cases sparked an emergency meeting
between AVA representatives and the Pet Food Industry Association of Australia (PFIAA) to discuss the
possible relationship between these cases. An electronic alert was sent to members of the AVA, and
subsequent to the alert, veterinarians submitted reports on the PetFAST reporting scheme,
which identified that non-neurological, clinical signs may be involved, too. The exact number of cases is
difficult to ascertain; however, approximately 300 cases are suspected. Almost certainly, not all of these
cases will be associated with the feeding of BFF, and likely some will have unrelated illness. "

Associated clinical signs are…

"a) pyrexia, or fever, of unknown origin
b) gastrointestinal signs with temporal batch association
c) neurologic signs, particularly vestibular and cerebellar
d) odd effusions that despite extensive investigation fail to reveal FIP [feline infectious peritonitis] or
other causes"
The report stated that a batch of BFF was associated with the problem, and the gastrointestinal signs
were mainly vomiting, diarrhoea and reduced appetite. The report went on to comment that "Note that
only about 40 or so cases were reported on PetFAST. An owner website was set up that took owners'
reports [and received most case reports]. One of the website managers shared cases with the PetFAST
team if owner permission [was] given. Cases were also reported on other social media sites….

Approximately 20 of the cases reported have died or required euthanasia. However, these may not all
have been associated with the feeding of BFF…

The sole distributor of BFF in Australia was quick to act in recalling all of these foods immediately after
the index neurological cases were identified. However, the reporting of cases has continued."

Reference: (https://news.vin.com/vinnews.aspx?articleId=45159).

US company Weruva, which manufactures the tuna-based cat food, released a statement that the
canned food "may have been produced outside of intended formulation guidelines"
(https://www.heraldsun.com.au/news/victoria/cats-fall-ill-and-die-after-eating-best-feline-friend-cat-
food/news-story/aebb554ca26d6b0a5e4b53e44dc9363a) (May 7, 2017 6:53pm).

Temporal batch association was found, and although Weruva posted a table of affected batch codes,
this is not available any more in the web site; the company stated that the problem affects only an
Australian-exclusive line of BFF foods produced in a facility separate from other Weruva foods (page not
available any more). The company asked customers to return BFF cans with 'best by' dates ranging from
September 2018 through to October 2019 for a refund:
https://www.heraldsun.com.au/news/victoria/cats-fall-ill-and-die-after-eating-best-feline-friend-cat-
food/news-story/aebb554ca26d6b0a5e4b53e44dc9363a.

However, another website stated: "Certain batches of our Australian BFF canned foods with 'Best By'
dates ranging from December 2017 through December 2019 contain insufficient Vitamin B1 to be
labelled as complete and balanced per AAFCO," according to an announcement by Weruva
https://www.petfoodindustry.com/articles/6481-low-thiamine-cat-food-maybe-caused-australian-cat-
deaths. Another site suggests that Weruva has not revealed how many batches were affected or for how
long they were on sale https://www.choice.com.au/outdoor/pets/products/articles/test-results-of-
recalled-bff-cat-food-250517.

From the report published on VIN (https://news.vin.com/vinnews.aspx?articleId=45159), it appears that
the parent company did not cooperate with the investigators or veterinarians involved with treating
affected cats. As there was not a proactive and collaborative approach, cats were affected after the
distributors withdrew the product from sale, likely due to owners continuing to have product available
at home.

There also remain unanswered questions regarding the cause of the toxicity, and as with many of the
chronic events it is likely multifactorial. The product was reported to be low in thiamine, and some
suggestions were made around the possibility of mercury, arsenic or other heavy metal involvement
(https://news.vin.com/vinnews.aspx?articleId=45159). Weruva, the American pet food maker of BFF, said
in a statement tests found the canned food had low levels of thiamine on May 25: "Certain batches of our
Australian BFF canned foods...contain insufficient vitamin B1 (thiamine) to be labelled as complete and
balanced," the company confirmed in a website posting (no direct link available)
https://www.choice.com.au/outdoor/pets/products/articles/test-results-of-recalled-bff-cat-food-
250517.

Reports on two web-sites quote Weruva as saying that lab testing found only normal, trace amounts of
heavy metals like mercury and cadmium. All foods tested have shown levels well below industry
required standards for human and pet consumption.

https://consciouscat.net/2017/05/07/weruva-recalls-bff-best-feline-friends-products-made-australian-
market/

https://www.petfoodindustry.com/articles/6481-low-thiamine-cat-food-maybe-caused-australian-cat-
deaths

Weruva set up a website, http://www.weruvaupdates.com to post updates as they became available.
The following statement appears for less than one second before redirecting the consumer to its
products webpage: "To Australian pet parents concerned by 2017 social media reports: After thorough
veterinary investigation of all reported cases, we are confident that Weruva products caused no harm to
cats in Australia. To pet parents in USA, Canada and all others: The products reported in Australia while
safe to feed are in no way related to the product distributed in the US, Canada and all other markets".
This is in contrast to the statement released by Weruva on June 5th, 2017
(http://www.cityfarmers.com.au/wp-content/uploads/2017/05/Weruva-BFF-Statement.pdf) that states
"..some of our Australian BFF canned foods contained low levels of thiamine".

The authors of this report believe a summary report that is independent and publicly available would clear
up much of the confusion surrounding this particularly event.

References:

https://www.choice.com.au/outdoor/pets/products/articles/test-results-of-recalled-bff-cat-food-
250517

https://www.smh.com.au/business/consumer-affairs/best-feline-friend-recall-cat-food-tins-tested-
after-widespread-illness-fears-20170507-gvzw23.html

https://www.petfoodindustry.com/articles/6464-australian-cat-food-pulled-after-illness-and-deaths

Advance Dermocare
Date: March 2018

Megaoesophagus (MO) is a diffuse dilation of the oesophagus (which carries food from the mouth to the
stomach), that results in an inability to swallow effectively, regurgitation and increased aspiration. This
in turns leads to starvation (due to decreased consumption of calories) and development of pneumonia.
In late December 2017 an unusual cluster of MO was identified in several working dogs. This was
investigated during January 2018 at the University of Melbourne. A conference call with representatives
from PFIAA, AVA and PetFAST was held in March to discuss the cluster. At the time, a further two
correctional dogs in South Australia that had been fed the diet had developed MO. Discussion amongst
the group felt that it was still possible that the working nature of the affected dogs may have
contributed to the development of MO. As such, a call through the AVA for veterinarians who had
identified any unusual clusters of MO or laryngeal paralysis to contact the University of Melbourne was