Royal Lancaster London Salutions - unveils its brand-new look
→
If your browser does not support JavaScript, please read the page content below:
Royal Lancaster London Salutions - unveils its brand-new look
→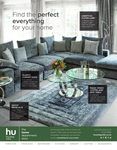 PEOPLE | FASHION | SHOPPING | BEAUTY | FOOD | TRAVEL | HEALTH | INTERIORS MAGAZINE DECEMBER | JANUARY 2018 • ISSUE 26 Merry Christmas & Happy New Year Royal Lancaster London unveils its brand-new look Salutions Winter Wonderland Charity Ball 12 Days of Christmas Amazing prizes to be won The Colony HQ A private business members club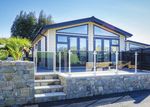 Welcome to ourWorld. Visit the-warren.co.uk to see ourvideo and download a brochure orcall 0800 470 2011 to askabout holiday home ownership and discoverthe luxurylifestyle at TheWarren, Abersoch. Luxury lives on the Llyn Peninsula A Haulfryn holiday resort NEW HOLIDAY HOMES FROM £189,995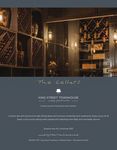 1 December/January 2018 | salutions.co.uk HELLO The Christmas markets have arrived and it's beginning to look a lot like Christmas, which means I've got 24 days to get my house in order (sounds simple if you haven't got builders in every room), do my Christmas shopping, and enjoy all of the Christmas party invites I've accepted! The Salutions Winter Wonderland Charity Ball was a huge success, raising an amazing £17,425 for Beechwood Cancer Care Centre. Thank you so much to everyone who joined us for what was another fabulous evening, and a special thank you to Darren Proctor for his ever-brilliant compering and auctioneering skills.
Check out the photos on page 25, and keep an eye out for the video, which will be released shortly over at salutions.co.uk. Planning for next year's ball is already underway, so if you would like to get involved, please contact salim@salutions.co.uk and don't forget to save the date – 17th November 2018.
Emily has been working hard on our new website theglossymagazine.com, which is now live. To celebrate its first festive season, we've launched a very special 12 Days of Christmas competition, giving you the chance to win a whole host of wonderful prizes. All you have to do is visit theglossymagazine.com… so, what are you waiting for? Wishing you all a wonderful Christmas and a healthy, happy New Year. Let's hope it's a good one. Beverley Beverley & Salim with their apprentice photographer at the Tinto launch Janice Pantry, Lord Julian Fellowes with his real Oscar for Gosford Park, and Beverley Uddin-Khandakar at the Brainwave Oscars Ball at Mere Golf & Country Club Sue Aldridge, Darren Proctor and Beverley Uddin-Khandakar at the Altrincham & Sale Chamber Business Awards The launch of Sangam Didsbury following its exciting makeover SALUTIONS HQ It's all about the visits, awards, launches and lunches…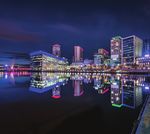 2 This Magazine is published six times a year by Salutions Limited. The contents may not be reprinted or reproduced without prior written permission. The publishers are not liable for statements made and opinions expressed. While every care is taken, prices and details are subject to change and the publisher can take no responsibility for omissions and errors. Salutions Limited. 5 The Stables, Wilmslow Road, Didsbury, Manchester M20 5PG Tel: 0161 445 2883 | E: info@salutions.co.uk Visit us online: salutions.co.uk Competition Terms & Conditions No purchase necessary. Employees of Salutions Limited and associated companies, promotional partners, their agents and families are not eligible to enter.
Entries will be declared void if found mutilated, illegible, altered, reconstructed, forged or tampered with in any way. In the event of there being more claims than prizes available in any category, then prizes will be awarded to the earliest claimant. (Where applicable, as stated.) All entries are subject to scrutiny. Salutions Limited reserves the right to stop the promotion/competition at any time at its own discretion. Winners must accept that their names may be announced on any Salutions related media, including web and print, and may be used for publicity purposes if required. Rules as published, when applicable to specific joint offers, product discounts etc.
All prizes unclaimed remain the property of Salutions Limited. Persons under the age of 18 are not eligible to enter. The prize must be taken as offered and is not transferable. No cash or credit alternatives will be given. Editor's decision is final. By entering a competition you agree to receive e-letters and mailshots from Salutions Limited. We do not sell our database to third parties and are compliant with the Data Protection Act 1998. Should you wish NOT to receive such information, please state NO OFFERS. By entering the competition you agree to the above terms and conditions.
GROUP EDITORIAL DIRECTOR Beverley Uddin-Khandakar e: beverley@salutions.co.uk GROUP MANAGING DIRECTOR Salim Uddin-Khandakar e: salim@salutions.co.uk ADVERTISING Call the sales team on 0161 445 2883 e: info@salutions.co.uk Administrative Assistant Emily Fitzgibbons ART DIRECTION & DESIGN Paul King / Claire King www.twistedgifted.co.uk e: creative@twistedgifted.co.uk CONTRIBUTORS Catherine Reed Fay Wertheimer Oliver Chesher Dr Jill Nash Catherine Saunders Ray King Lisa Symonds Victoria Hinksman Emily Fitzgibbons Ellie Danson PHOTOGRAPHY Mike Browne Tony Carter Julian Kronfli Nadir Choudhry PR Shots Bigstockphoto.com Press Loft DISTRIBUTION Avanti 28 30 25 COMPETITION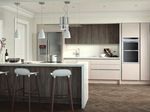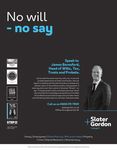 What is Profhilo? Profhilo is the first BDDE-free established injectable hyaluronic acid-based (HA) product for treating skin laxity. With one of the highest concentrations of HA on the market (64mg/2ml), it not only boosts and hydrates the skin, it also remodels the ageing and sagging tissue. How does Profhilo work? As a stabilised product, Profhilo lasts in the skin for around 28 days. During this time, the stimulation of four different types of collagen and elastin takes place through the slow release of HA.
The stimulation results in significant tissue improvement, therefore, we cannot say that Profhilo is simply a skin booster, as it also has a significant tightening/lifting effect on the tissue.
New CoolSculpting® technology by ZELTIQ® safely delivers controlled cooling to precisely target and reduce fat cells. In the weeks following your treatment, your body naturally eliminates these dead cells, giving you the perfect summer body. Am I a good candidate for the CoolSculpting® procedure? The procedure is specially designed for those who have unwanted fat in targeted areas. Good candidates have noticeable bulges in certain areas they'd like to get rid of. Many people want a non-surgical alternative to liposuction.
Where does the fat go? Once the treated fat cells are crystallized (frozen), they die and are naturally processed and eliminated from the body. Once the treated fat cells are gone, they're gone for good. What does it feel like? As the cooling begins, you typically feel intense cold but this soon dissipates. With some applicators, you'll feel some pulling as suction is applied. The area generally goes numb within five to ten minutes during treatment. Is the procedure safe? The CoolSculpting® procedure is FDA- cleared for the treatment of visible fat bulges. As the number one non-invasive fat reduction procedure, and with millions of CoolSculpting® procedures performed worldwide, it is proven to be a safe and effective treatment with permanent results.
BTL Exilis Elite skin tightening What is BTL?
Exilis technology currently comes in two models; the BTL Exilis Elite (a machine designed for body treatments) and the BTL Exilis Protégé (a device for facial treatments). The basic idea behind the technology has already been used in the field of dermatology, and involves using radio waves to stimulate certain processes within the skin. By employing different wave settings, the energy can penetrate the skin and heat up some of the different layers. For example, Exilis Elite skin tightening works by stimulating collagen production within the skin. The specific radio frequencies unravel the collagen fibres, causing fibroblasts to start producing more of this protein.
This can have a skin tightening effect in the long term, by building up the fibre network in the skin. Exilis is also used for the purposes of fat reduction. By delivering the radio waves deeper into the tissues, the Exilis technology can 'melt away' the fat. The actual process works by using energy to destroy the fat cells, which are then broken down and removed from the treatment area by the body's natural processes. BEFORE AFTER BEFORE AFTER Profhilo CoolSculpting® BTL BEFORE AFTER BEFORE AFTER BEFORE AFTER BEFORE AFTER BEFORE AFTER BEFORE AFTER BEFORE AFTER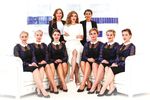 Why choose Medispa by Dr Nyla? We are the largest and most premier clinic outside London for CoolSculpting, BTL Exilis Elite and Profhilo. Winner of the prestigious BTL Exilis Elite Best Face Treatment 2017 and Teoxane Clinic of the Year 2017. We are the most experienced CoolSculpting clinic in the North West The Medispa by Dr Nyla, 3 Hawthorne Lane, Wilmslow, Cheshire SK9 1AA 01625 523 307 | 0800 009 6661 | www.doctornyla.com TO BOOK YOUR FREE CONSULTATION, CALL 01625 523 307

6 December/January 2018 | salutions.co.uk REGULARS 01 Hello from the editor 09 News and views 28 Gowns and glamour 51 Grow your own Lady Muck Style 74 Ask the experts 76 Ask the experts 83 Education news from the schools PEOPLE 20 Ed, Adel and Dagmar : The Colony HQ 22 Margot Cornish : Runway on the Runway 53 Nacho and Natalia : Tinto 55 Liam Manton and Mark Smallwood : Didsbury Gin 56 Sultana Salim and Mohammad : Sangam Didsbury 64 Tony Metters : BuzzBalm 89 Sarah Haslam : Withington Girls' School FOOD & DRINK 52 Brasserie ABode : The Laughing Elephant : Alchemist 54 Fox : The Dog & Partridge : Evuna ENTERTAINMENT 40 Chewton Glen Hampshire 42 Royal Lancaster London 44 Villages Nature Paris 92 What's on 95 Gadgets 96 Motoring news AND THE REST 25 Salutions Winter Wonderland Ball 33 Christmas Gift Guide 60 Skin Health Spa COMPETITION 30 12 Days of Christmas Competition PEOPLE | FASHION | SHOPPING | BEAUTY | FOOD | TRAVEL | HEALTH | INTERIORS MAGAZINE DECEMBER | JANUARY 2018 • ISSUE 118 Gowns & Glamour Grab a gown and hit the town Sangam Didsbury goes back to the future with an exciting makeover Tinto Spanish cuisine on the high street Margo Cornish Runway on the Runway Merry Christmas & Happy New Year PEOPLE | FASHION | SHOPPING | BEAUTY | FOOD | TRAVEL | HEALTH | INTERIORS MAGA Z I N E DECEMBER | JANUARY 2018 • ISSUE 55 Merry Christmas & Happy New Year The Colony HQ A private business members club 12 Days of Christmas Amazing prizes to be won Royal Lancaster London unveils its brand-new look PEOPLE | FASHION | SHOPPING | BEAUTY | FOOD | TRAVEL | HEALTH | INTERIORS MAGA Z I N E DECEMBER | JANUARY 2018 • ISSUE 91 Merry Christmas & Happy New Year Seema Malhotra Gowns & Glamour JTS Solicitors A compassionate approach to law The Colony HQ A private business members club PEOPLE | FASHION | SHOPPING | BEAUTY | FOOD | TRAVEL | HEALTH | INTERIORS MAGA Z I N E DECEMBER | JANUARY 2018 • ISSUE 26 Merry Christmas & Happy New Year Royal Lancaster London unveils its brand-new look Salutions Winter Wonderland Charity Ball 12 Days of Christmas Amazing prizes to be won The Colony HQ A private business members club ON THE COVER DIDSBURY MAGAZINE NEXT Bronze Metallic Plisse Maxi Dress HALE&BOWDON MAGAZINE Seema Malhotra Forever Unique 53 42 BONUS SAPOR MAGAZINE Ed, Adel and Dagmar The Colony HQ MEDIACITY MAGAZINE MediaCityUK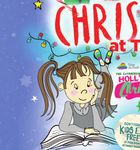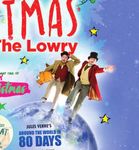 9 December/January 2018 | salutions.co.uk LOCAL NEWS Downton Abbey creator Lord Fellowes, along with his wife, Lady Fellowes, welcomed hundreds of guests to this year's glamorous oscar-themed Brainwave Ball, held once again at The Mere Golf Resort & Spa in Knutsford. An amazing evening of dining and dancing has meant that this year's event raised an incredible £67,000. Lord and Lady Fellowes are both Patrons of Brainwave, which supports children with disabilities and additional needs in the North West and across the UK. The auction and raffle items from the memorable evening helped to achieve the outstanding total, which will go directly to the specialist team at Brainwave, enabling them to deliver life-changing therapy.
North West Community Manager, Joanne Freeman, said: "We are thrilled to have raised a record amount of money at this year's ball and we are overwhelmed at the support we have received. A fantastic night was had by all who attended, and great efforts were made to fully embrace the oscars theme." Brainwave's Chief Executive, Phil Edge, added: "I cannot thank everyone who was involved in making this year's ball such a huge success enough, and my special thanks go to our Patrons Lord and Lady Fellowes. our support services work tirelessly to help children achieve greater independence and enable them to reach their individual potential.
We are extremely grateful for the ongoing support we have received and look forward to seeing everyone at next year's ball." The event was sponsored by LCM Wealth Management, with support from Birchwood Shopping Centre and Salutions Publishing.
£67,000 raised at annual Brainwave Ball hosted by Lord and Lady Fellowes For more information about Brainwave or to find out more about its events, visit brainwave.org.uk Julian Fellowes with the real Oscar he won for Gosford Park. The Great Kathmandu Tandoori Restaurant Award winning Nepalese & Indian Cuisine Winners of the Hardens Observer Readers Choice for Indian Cuisine in the UK WEEKDAY LUNCH OFFER - Mon to Fri 12 noon - 2.30pm - £6.95 www.greatkathmandu.com | T: 0161 445 2145 or 0161 434 6413 *(Excludes Bank Holidays, set menu's, lunch menu's and any other offer) Just mention Salution's when booking!
140-144 Burton Road, West Didsbury M20 1JQ Open 7 days a week. Lunch 12 noon - 2.30pm & 6.00pm - Midnight FUNCTION ROOM AVAILABLE FOR HIRE 20% OFF Total food bill Mon-Weds* Discount for mid-week party bookings Call for details
11 December/January 2018 | salutions.co.uk The Garden Hale kicked off Paint Hale Pink Week in style as they welcomed more than 30 people to their Supper Club in support of the Prevent Breast Cancer charity. The evening focused on the theme of prevention and the importance of good food and nutrition in staving off illness and disease.
Dr Michelle Harvie, author of The 2-Day Diet book series and Research Dietitian at the Nightingale Centre, University Hospital of South Manchester NHS Foundation Trust, spoke between courses to a captive audience, highlighting the foods and practices than can lead to a healthier way of living. Coronation Street actor Sally Dynevor was a special guest on the evening, and – in acknowledgment of her work with Prevent – she was awarded her Celebrity Ambassador of the Year trophy during supper.
The Garden's balloon raffle raised over £3,200 on the evening, and the café will be raising further funds for Prevent through sales of their 'pink special' food and drinks – part of their prevention menu throughout october. The Garden Hale GIFT+HoME originally opened in small premises on Hale's Victoria Road back in 2014. In 2016, the shop moved to larger premises on Ashley Road. The past 12 months have seen a continued increase in footfall, hence owner Louise Duerrs' decision to expand into Altrincham's Stamford Quarter. The contemporary gift shops stock a wide range of unusual, quirky gifts and homeware, with something for everyone.
GIFT+HOMEopensecondshop Harry Beadle, age 4 from Bowdon Church School, came up with the idea to do a sponsored bike ride for Children in Need. He got together with three of his friends – Eddie Kilburn, age 5, Sophie Kilburn, age 6 and Molly Kilburn, age 8 – and, between them, they cycled 50 laps around MediaCity Square. So far, they have raised £560 and are delighted that this will go to such a good cause. Well done! Pudsey Bear will be very proud of you all. Harry and friends cycle for Children in Need
December/January 2018 | salutions.co.uk 12 15 years of Pabla Pabla and Pabla Solicitors nominated for two awards Pabla and Pabla Solicitors have been nominated for two awards at the Talk of Manchester Business Awards 2017. They have been shortlisted for Best Personal Injury Law Firm and Best Law Firm. Speaking to Hari Pabla, one of the Senior Partners, he said: "The fact that we have been nominated for two awards is a fantastic achievement for our firm, and I couldn't be prouder of all of the staff members at Pabla and Pabla Solicitors, as it credits the successes of all of our employees. I would like to thank everyone for all of their hard work, and I hope that we go on to win both awards at the ceremony later this year." The Mere Golf Resort & Spa awarded 5 Bubbles The Mere Golf Resort & Spa has been recognised for its dedication to customer service excellence, luxury spa treatments and its state-of-the-art facilities with a 5 Bubbles award by the Good Spa Guide.
Located in the Knutsford countryside, the spa offers a range of luxury treatments, including massages, facials and skin rejuvenation. The spa also boasts a 20m indoor swimming pool, hydrotherapy pool and thermal zone, which includes a hammam room, sauna, salt room, steam room and a caldarium. Guests can also enjoy a selection of light bites or afternoon tea in the Spa Lounge & Bar. on Friday 15th September, Pabla and Pabla Solicitors reached a significant milestone – their 15th anniversary. To acknowledge this date, Pabla and Pabla Solicitors hosted an anniversary party at The Castlefield Rooms in Manchester.
The event was fantastic, and guests certainly enjoyed the free bar and food provided. The evening meal was followed by speeches from the firm's four partners – Hari Pabla, Kiran Pabla, Patrick Flynn and Andrew Urquhart. "15 years ago, I had the idea of setting up my own law firm, and when I spoke to Kiran about this, she told me that she didn't trust me to run it by myself and figured that she should give me a hand setting up," laughed Hari Pabla. "This being said, it is an honour to be stood in front of you all to see how far we have come, and to celebrate it with everyone here tonight is something special." Guests had lots of fun, chatting at the bar or having a go on the karaoke!
Showrooms at 425 Wilmslow Road | Withington | M20 4AF Call 0161 434 7851 Eagle Technology Park | Queensway | Rochdale | OL11 1TQ Call 01706 640 395 www.numberonekitchens.com Designer kitchens, without designer prices! At Number One Kitchens Manchester we realise that the kitchen is the centre of the home. These days it's used to live, dine, entertain or just simply enjoy. Our experienced designers are experts at creating kitchens which are not only stunning in looks but are totally functional and will truly reflect your lifestyle.
From timeless classic designs, contemporary to the designer uber chic – we have something in our collection for everyone.
Our ranges include beautiful laminates, timber, granite and solid surface worktops combined with a full range of brand named appliances. CALL NOW FOR HOME DESIGN
December/January 2018 | salutions.co.uk 14 Côte Brasserie in Hale recently played host to a special 'Thank You' event organised by Marketing Profile on behalf of Hale Business Association (HBA). The event was to thank the main sponsors, who have financially contributed to ensure that Hale has Christmas lights this year. The businesses and organisations who have ensured Hale shines brightly are: Blackstone Solicitors, The Edwina Lilley Charitable Trust, Foresight Wealth Strategists, See-Saw Lingerie, Côte Brasserie, W Franks & Sons Jewellers, 205 on Ashley, Cheshire Insurance Brokers, Pixie, Watersons, High Access, JTS Solicitors, iHomes and Kellands.
Speaking on behalf of HBC, Penny English said: "Some two years ago, Trafford withdrew funding for the Hale lights, meaning that over the last two years, the lights were seriously limited. We just couldn't let that happen again this year and, thanks to the generosity of sponsors and a brilliant marketing campaign run at no charge by Marketing Profile, it has all come together. We are delighted, and a huge thank you to all." Managing Director of Marketing Profile Barbara Hallwood added: "HBA has worked tirelessly to ensure that the lights happened this year. We are proud to have worked with them on the campaign.
Hale is a very special place with so much to offer." It's still possible to support Christmas in Hale this year, with Love Hale baubles on sale at GIFT+HoME and, of course, there has never been a better time to start thinking about the 2018 lights! If you would like to be one of the sponsors next year, please contact us.
Altrincham & Sale Chamber Business Awards winners Well done to the winners of the 2017 Altrincham & Sale Chamber Business Awards. Sponsored by Turkish Airlines and hosted by Key 103 DJ Darren Proctor, a great time was had by local businesses at the Cresta Court Hotel in Altrincham. Hale sparkles this Christmas The Private GP & Night Doctor Dr Bruce Jobling | 24 Hours | 7 Days 0161 980 2626 www.TheNightDoctor.uk "Peace of mind for you and your family, at all times"
December/January 2018 | salutions.co.uk 16 Halloween at Victor's Victor's is a sophisticated yet relaxed dining experience in the heart of Hale Village, and it recently played host to a fabulous Halloween Afternoon Tea event for Children's Adventure Farm Trust (C.A.F.T).
C.A.F.T is based in the heart of the Cheshire countryside and is a lifeline to children who are in desperate need. The trust prides itself on providing holidays and activities that bring a little light and fun into the lives of children who are terminally ill, chronically sick, disabled and disadvantaged. The Halloween day out at Victor's Hale was a fun-packed day for the children, with an array of complimentary spooky-themed food, face painting, fancy dress competitions and goody bags. Altrincham's resurgence over the past few years is well-documented, and these days the town is bustling all year round.
However, it is at Christmas time that it really comes into its own; when the festive lights are twinkling and the town's unique mix of top high street brands, specialist independent shops and weekend Christmas markets make it an ideal yuletide shopping destination. A full calendar of Christmas events – including a Lantern Parade, pop-up Santa's grottos, pantomimes, shows and indoor ice skating – make it a fun-filled experience for all the family, and the explosion in new restaurants and bars means you're spoilt for choice for a bite to eat along the way. Leading up to the big day, there are even shop and drop sessions at Altrincham Leisure Centre to keep the kids entertained while you pick up those last-minute essentials.
Altrincham really is all you need this Christmas! For the full calendar of festive events in Altrincham this Christmas, go to altrinchamunlimited.co.uk Altrincham is all you need! Join us this festive period for our 3 course Christmas menu £17.95 Buon Natale! Croma, 651a Wilmslow Road, Didsbury, M20 6QZ Tel: 0161 445 6944 | www.cromapizza.co.uk @cromapizza
December/January 2018 | salutions.co.uk 18 Local author Caroline England launches her debut novel Didsbury resident Caroline England was the star attraction at the Wilmslow branch of Waterstones recently, as book lovers gathered for the launch of her debut novel, Beneath the Skin.
over 80 people attended, eager to hear Caroline read excerpts from the novel and have their copy signed by the lady herself. Beneath the Skin is a gripping and dark 'domestic noir', revolving around the intertwining lives of four couples, and set in Didsbury and other locations in South Manchester and Cheshire. Prior to publishing her first novel, former divorce lawyer Caroline had written award-winning short stories and poems for a variety of literary publications. Beneath the Skin has been brought to bookshop shelves by publishing giants Avon HarperCollins, and Caroline's editor, Phoebe Morgan, is excited about what's in store for readers: "Beneath the Skin is a compelling debut novel, full of twists and turns," says Phoebe.
"Avon is very proud to be publishing it." All copies were eagerly snapped up on the night, with people keen to dive into page after page of suspense and intrigue. As for Caroline, there will be no resting on her laurels – she's already started penning her next novel.
For more information or to order the book, go to harpercollins.co.uk/9780008237523/beneath-the-skin ELEGANCE Hair and Beauty Aromatherapy and hot stone massage, followed by Indian head massage, feet exfoliation with massage, and a mini facial introductory offer only £40 106 Barlow Moor Road, West Didsbury, Manchester M20 2PN Book now on 0161 434 5485 | 07863 254 513 www.elegancehairnbeauty.com
December/January 2018 | salutions.co.uk 20 The Colony HQ Located within the visually stunning Colony development in Wilmslow lies the luxurious HQ - a private business members club which combines the latest technology and exclusive facilities within the idyllic Cheshire countryside
21 December/January 2018 | salutions.co.uk For more information go to http://thecolonygroup.co.uk/about-the-hq/ By Ellie Danson | Photography Mike Browne At The HQ's helm are business partners Ed Kershaw and Adel Lababedi – both with a history of working in commercial and residential property – and Ed's wife, Dagmar Kent-Kershaw, the development's Chief operating officer. A transition in the way people work means that with connectivity and a laptop, it is possible to effectively work anywhere. The trio have capitalised on this shift by offering a luxurious, exclusive work space and business hub which is well connected to Manchester, Liverpool and only a 10-minute drive from Manchester Airport.
The Colony site was always going to be a commercial project but the group saw the potential for a high-class business club in the North-West. Adel says: "over the period of construction it became apparent that this area was seriously lacking a professional business facility of this nature; it grew out of the process of development. The growing demand for this type of office and work space was patently obvious." The concept of a business members club is not a new one. London has many of them as do other international cities but it's a trend that is only just starting to roll out across the rest of the UK.
The concept for Ed and Adel was born out of the frustration of trying to have business meetings in hotel lobbies and coffee shops, both neither luxurious nor discreet.
Home from home "In this area, you have business people who live in beautiful houses; they get in their cars and go to offices that don't quite measure up," explains Ed. "You spend so much of your time in an office that there is real pent-up demand for offices and work facilities of a similar standard to what people have at home." Adel agrees: "That was very much the key; to provide something pitched clearly at the high end. There's an element of timing as well – global changes that have come about because of technology, and local changes in this area. The Northern Powerhouse became a very strong influence in the development process." Second to none service The HQ is set over two floors and compromises contemporary lounge and bar areas, a choice of boardrooms overlooking spectacular scenery, private work spaces and full onsite parking.
The partners saw the potential in saving clients' money whilst providing a service that is second to none: "The overheads of either owning or renting an office are high," says Ed. "If you have a facility like the HQ with all the business and social facilities within it, it enables you to outsource those elements and pay for what you use, rather than paying for empty offices and meeting rooms on a 24/7 basis." Most executives would expect to be provided with sandwiches at your average boardroom meeting. It is a refreshing change to see healthy, high end options on the menu, including fish, sushi and traditional sandwiches.
The ingredients are all fresh and everything is cooked on site by a chef.
The team have been successful in blurring the lines between luxurious comfort and work space and every small detail has been carefully implemented. Although you can't see all the technology, you can be assured it's there with fully automated sound, lighting and vision systems and ultra-fast internet. The HQ has already numerous corporate events and private parties, and the first weddings are booked for next year. In terms of privacy and exclusivity, you'd be hard pressed to find a venue with the same offerings.
Dagmar says: "We have a large number of enquiries on a daily basis and it's a mix of corporate, social and weddings.
our clients are looking for something different and stylish, and our offering is quite unique and extremely private. We have a full-time events and wedding planner, and a marriage licence to hold ceremonies here." With such a convivial atmosphere, the team are also finding that members want to stay after hours at the HQ to perhaps enjoy a drink, whether alone or in a less formal environment with clients. This has led to their new social membership – 'The Hideout @ The HQ' - being launched. Not only does this give members a chance to unwind away from the stresses of work and home life, but it's also an opportunity to network with like-minded people from different sectors.
There are different memberships available to suit the needs of their clients' business requirements ranging from part-time membership which starts at £199 a month, to a full Business Plus membership which allows clients to base their business at the HQ, with a sought-after business address, mail and call handling, and complimentary use of private offices.
By Lisa Symonds December/January 2018 | salutions.co.uk 22 We chat with Margo shortly after her project Runway on the Runway is named Best Charity Event at the inaugural North West Charity Awards. She's beaming with pride, not so much for herself, but for her "inspirational team" and the young people at its heart.
The event launched in 2013 and is a glamorous show-stopper – a prom-themed fashion show staged beneath the wingspan of the iconic Concorde at Manchester Airport. The clothes are donated by generous high-end designers, the models are local school kids and young people l iving with cancer. To date, it's raised an incredible £150,000 for Teenage Cancer Trust.
Inspired to change lives Margo moved to Cheshire 13 years ago, when her husband Charlie started work at United Utilities, later landing his current role as CEo for the Manchester Airport Group. A few years later, her four children were grown up and a career in human resources was on hold, but the strong work ethic of this warm, friendly Glaswegian meant the "lady of leisure" lifestyle simply wasn't an option. She became a 'wishmaker' for the Make-A- Wish Foundation, and two things stood out during her encounters with many young cancer patients: "Firstly, their wishes were often about doing something to feel normal and good about themselves again," recalls Margo.
"A lot of them lose their self-confidence because of the treatment, and they can be left feeling disconnected and socially isolated. Secondly, many described a delay in diagnosis; GPs initially putting complaints down to a sporting injury or growing pains, tiredness was thought to be anaemia. They go back and forth before anyone realises it's serious. Sometimes, it can be too late." Margo decided she not only wanted to make the North West's younger generation more body aware and raise vital funds, but make those living with cancer feel special again. Runaway Success We meet Margo Cornish, the creator of acclaimed charity fashion event Runway on the Runway, and discover what drives her to raise vital funds and raise awareness of teenage cancer…
23 December/January 2018 | salutions.co.uk Discover more at runwayontherunway.co.uk and maggiesontherunway.com Enter Maggie's Model Search by emailing margo@maggiesontherunway.com Runway takes flight Inspired by her three daughters' excitement for all things prom-related, and recognising fashion appeals to a cross-section of teens, Runway on the Runway was born. Gariff, a local joinery manufacturing company based in Trafford, created a custom-built catwalk for free and, never one to think small, Margo approached big-name designers and stores, such as Ted Baker, Lipsy, Boohoo, Little Mistress, Debenhams, Slaters and Diamante, and they all said yes.
She fashioned a team of dedicated helpers and brought on board respected Mancunian choreographer Anne Finnegan and, most recently, the hugely talented Music Director Monica Ward. When recruiting male and female models from local schools, the brief was – and still is – simple: "The kids have got to look like they come from Manchester, not straight out of London Fashion Week," smiles Margo. "Personality and the ability to move in time to music is more important than a skinny size six." Each participating team is responsible for its own fundraising. Those who don't grace the catwalk attend masterclasses at Trevor Sorbie and Benefit at Harvey Nichols, gaining money-can't-buy experience in hair and make-up.
A special finale The Teenage Cancer Trust catwalk has closed all three Runway on the Runways to date, and places ten teen models living with cancer in the spotlight. Incredibly emotional, it always receives a standing ovation: "The kids are always absolutely amazing – they feel normal again and inspire others currently going through treatment," beams Margo. "The finale says, 'you can get better. You can get back to normal'. I love that all the models stay in touch, go out together and continue to support each other beyond the event." Many of the dresses are donated by internationally-acclaimed Sherri Hill, creator of outrageously pretty prom dresses.
After the first event, Margo was ready to return the incredible garments. Instead, Sherri said: "We don't want them back. We want you to give them to girls who are going through treatment, or use them to raise funds". The Cinderella Project was launched, with Margo and her team giving young girls undergoing treatment dream makeovers, the remaining garments are sold in aid of Teenage Cancer Trust. Manchester makes it happen Runway on the Runway, stresses Margo, is a team effort and wouldn't be possible without the generosity of the North West.
"Manchester and the North West are such amazing places," says Margo. "I've met so many wonderful people since I came here. I feel that I'm an adopted Mancunian, the city is very special to me. I think the recent terrorist attack highlighted the true Mancunian spirit – the warmth and generosity of the community here." In 2015, Margo had accompanied a young girl living with cystic fibrosis to the Manchester Arena, the Make-A-Wish Foundation having arranged for her to watch her pop idol Ariana Grande and meet her backstage. Margo is emotional: "Ariana was a lovely soul. It could have been any of us there.
After the bombing, I got the bee tattoo – to remind me of the tragedy and how fragile life can be, it has special poignancy and I'm very proud of it." Waiting in the wings "When we started Runway in 2013, the North West had one of the lowest levels of teen cancer awareness in the UK," says Margo. "This is no longer the case, and we hope our events have contributed to this change." The next Teenage Cancer Trust event will take place in 2019 – "but with a twist; bigger, better, watch this space". Meanwhile, Margo is organising Maggies on the Runway, a catwalk extravaganza to raise funds for Maggie's Centre in Manchester (which offers practical, emotional and social support post-diagnosis for all ages).
She's currently searching for models to take part, all will be people from Greater Manchester who have been affected by cancer in some way.
"You're probably thinking, does this woman ever sleep?" laughs Margo. "I've always got a charity project on the go, the next one waiting in the wings. "Since 2013, we've raised £370,000 for cancer charities in the North West. In 2018, I want to hit £500,000. I want to kick it!" Can she kick it? With another award under her belt (Margo won outstanding Achievement at the recent Enterprise Vision Awards), of course she can!
www.asco-lifestyle.co.uk George House, 91 Lower Hillgate, Stockport SK1 3AW Manchester 0161 207 0212 London 020 7118 0242 ASCO LIFESTYLE LIGHTING DESIGN & CONSULTANCY | PRODUCT SUPPLY Asco Lights offer complete lighting design solutions for both residential and commercial projects.Whether your project is a new build, an extension or refurbishment, their extensive knowledge and technical expertise can help you achieve simply stunning results.
Visit their impressive showroom by appointment only INSPIRATIONAL LIGHTING DESIGN
25 December/January 2018 | salutions.co.uk once again, the Salutions Winter Wonderland Charity Ball was a huge success, raising an amazing £17,495 for Beechwood Cancer Care Centre. Thank you to everyone who joined us and helped to raise these much-needed funds for Beechwood. Huge thanks also to Darren Proctor for his persuasive auctioneering skills, to Michael Moore, Smooth Edge and DJ Bob for keeping us entertained throughout the evening, to our helpers and all of the staff at The Midland. A special thank you to everyone who donated raffle or auction prizes, and to our sponsors Nu-Form Fire UK, Turkish Airlines, Kissdental, The Warren and VST Enterprises – we couldn't do this without you.
Beechwood Cancer Care is very close to both mine and Salim's heart. As Angela Gray, our friend and Fundraising Manager for Beechwood, demonstrated on the evening, almost every one of us has been touched by cancer in one way or another: "Wearetotallyoverwhelmedbythefantastic amount raised at this year's event," said Angela. "Beverley and Salim are so much more than Ambassadors; they are true friends of Beechwood. This amount is enough to cover a family counsellor who, over the next 12 months, will be able to support in excess of 200 families. This is possible because of the generosity of all the amazing guests in the room.
Thank you so much." Beverley & Salim x Salutions Winter Wonderland Charity Ball 2017 Oh, what a night! Next year's Winter Ball is on 17th November 2018
December/January 2018 | salutions.co.uk 28 By Emily Fitzgibbons Gowns & Glamour Christmas and New Year's Eve celebrations are just around the corner. Whether you're attending a ball, gala or black tie dinner – grab a gown and hit the town! Bronze Metallic Plissé Maxi Dress £60 Next
29 December/January 2018 | salutions.co.uk Crystal Black & White Floral Embroidered Maxi Dress £299.99 Forever Unique Sequin Tulle Dress £169.99 Mango Skyler Electric Blue Choker Dress £349.99 Forever Unique Susan Gold Lace Mini Dress £249.99 Forever Unique Off-Shoulder Satin Column Gown in Pink £365 Halston Heritage Available at Very Exclusive Copper Racer-Back Sequinned Gown £995 Galvan Available at Harvey Nichols Lowri Black Long-Sleeved Embellished Evening Dress £199.99 Forever Unique Green Silk Crepe Gown £830 Diane Von Furstenberg Available at Harvey Nichols Whisper Maxi Dress in Black £185 Needle & Thread Available at Very Exclusive Gracie Red Gown £245 Nadine Merabi
December/January 2018 | salutions.co.uk 30
31 December/January 2018 | salutions.co.uk Prize days run from 1st-12th December. Competition closes on 31st January 2018. Lucky winners will be contacted after the competition closing date. Enter just once to be in with the chance of winning every prize! Facebook & Twitter @theglossymag | Instagram @theglossymagazine The Glossy Magazine is celebrating its first festive period with a HUGE Christmas giveaway running throughout December and January! Make Christmas and New Year even more special by giving yourself the chance to win.
It's so easy… Win a whole host of amazing prizes by simply visiting www.theglossymagazine.com 12 DAYS OF CHRISTMAS COMPETITION £300 to spend at Forever Unique | Spa days | Pamper packages | Days out Afternoon tea | Photo shoots | Free event catering | Vouchers Theatre tickets Laurent-Perrier Brut Rose ́| Amazing dinners WIN A PRIZE EVERY DAY
NORTHERN BELLE G R E A T B R I T A I N L U X U R Y T R A I N THE MARQUE OF LUXURY RESERVATIONS CALL: 0845 077 2222 - Mon to Fri 9.00am to 6.00pm northernbelle.co.uk AN EXPERIENCE LIKE NO OTHER ABOARD BRITAIN'S FINEST TRAIN BOOK NOW AND RECEIVE £50 ON BOARD CREDIT PER COUPLE USE VOUCHER CODE OB-50 A JOURNEY ON THE NORTHERN BELLE MAKES THE PERFECT CHRISTMAS PRESENT Your journey begins as the Northern Belle thunders into the station and the red carpets are rolled out on the platform. Sit back and relax as our uniformed stewards care for your every need in the ornate wooden paneled, hand crafted carriages.
Enjoy your Champagne reception followed by sumptuous fine dining featuring seasonal delicacies that are skilfully woven into classic and innovative dishes by our Executive Head Chef and his team. Excursions include celebration dining on Valentines & Mother's Day, day trips to RHS Flower Shows, historic castles and special sporting events with many departing from Manchester. For full details, visit our website.
December/January 2018 | salutions.co.uk 33 It's beginning to look a lot like Christmas… THE GIFT EDIT Laura Ashley Christmas Dining Set: Beaded Bauble £7; Set of 6 Luxury Crackers £20; Iona Diningware from £8; Glass Christmas Tree Tealight Holder £12; Silver White Rattan Wreath £58; Christmas Garland £52
December/January 2018 | salutions.co.uk 34 STYLISH MEN Fashionable and practical gift Ideas they are guaranteed to love Dulwich Designs Goodwood Valet Tech Stand £40 Amara.com James Read Hydra Tan Mist The ultimate gradual tanning experience £20 jamesreadtan.com Gentleman Givenchy £48 50ml Creed Viking £255 100ml creedfragrances.co.uk BuzzBalm Beehave beard Balm from £4.75 8.5g & 30g Nanogen Root Boost Thickening Spray A blow dry in a bottle £12.95 www.boots.com and www.nanogen.com Say It With Gin Gift Set £40 notanotherbill.com Nach Bijoux Crocodile Letter Opener £45 Liberty London
35 December/January 2018 | salutions.co.uk For the lady in your life… Christmas presents you'll love to give Mini Alphabet Tote Exclusive £350 Liberty London The Chambong Toasting Flute 2 Pack £39.99 Available online at The Fowndry Meredith Red Suede Gold Heel Court Shoe £149 from Daniel Footwear, Hale Danielfootwear.com and stores nationwide Timeless Beauty Indulgent Bath Salts and Dry Oil Body Polish £18 joancollinsbeauty.com NEOM Organics Limited Edition Perfect Peace Christmas Wish Home Collection £45 neomorganics.com Astaxanthin All In One Gel Astaxanthin is 6000 times more powerful than Vitamin C, this lightweight gel-cream is a multi-action wonder £40 www.dhcuk.co.uk Sleep Set £130 notanotherbill.com Kiss Looks So Natural Lashes £4.99 Available from Superdrug and Asda Moisturising Fragrance Mist Set £9.33 yardleylondon.co.uk Sorbet Age Effect Décolletage & Neck Cream £29 Available at sorbetsalons.co.uk
December/January 2018 | salutions.co.uk 36 HOME LOVERS Perfect gifts for family or friends Star Angels Decorative £16 Laura Ashley LED Wooden Reindeer £20 Nordicmood.co.uk Personalised Cushion £19.99 GettingPersonal.co.uk Decadent Bauble Honeycombs With Glitter Tops www.talkingtables.co.uk Our First Christmas Bauble As Mr & Mrs £9.99 GettingPersonal.co.uk Personalised Paddle Board & LSA Cocktail Glasses £59.99 GettingPersonal.co.uk Croft Copper Fondue £85 John Lewis Set of Four Gold Foil Champagne Flutes £32 Oliver Bonas Marble Cheese Board with Knives £75 Oliver Bonas
37 December/January 2018 | salutions.co.uk KIDS AND TEENS Cool presents to please the pickiest children Grey Pom Pom Throw £50 Laura Ashley All I Want For Christmas Long Leg PJ Set £18 prettylittlething.com Kids Opposuits Red Suit £50 Selfridges Patachou Blue Dress £99 Selfridges Smarthalo Bike Navigation £189 Selfridges Eau Good Duo by Black+Blum The ultimate water filter & infuser bottle £19.95 Available from www.boxappetit.co.uk Cover FX Custom Enhancer Drops £190 Selfridges Jamstik+ Smart Guitar £299.99 Selfridges
December/January 2018 | salutions.co.uk 38 STOCKING FILLERS Fashionable fillers for people of all ages Ark Notebook £15 Liberty London Laura Ashley Silver Reindeer Bottle Stopper £12 Laura Ashley Alessi Timepiece Tea Infuser £25 John Lewis Cocoa Gin and Morello Cherry Jam £5 Hotel Chocolat Artsy Doormats Door Bell Response Times Doormat £20 Amara.com Corkcicle Canteen Keep your drinks cold for 25 hours and hot for 12 hours, Medium £20 Root 7 Available at John Lewis Himalayan Salt Shots 2 pack £15: 4 pack £25, Root7.com Personalised Leather Tag £24 notanotherbill.com
Love Luxury ? Our 5* Columbia Beach Resort, the only hotel situated on Pissouri's 2km Blue Flag awarded Bay, in Cyprus, promises to offer you the ultimate in luxury! Our award-winning all-suite Resort offers you the opportunity to relax in complete opulence; with a multi-award winning Spa, Mediterranean cuisine and gourmet •ne dining, we guarantee you the warmest of welcomes, breathtaking views and 5* service.
Let us indulge you! Love Columbia ! Tel +357- 25 833 000 | www.columbiaresort.com | bookings@columbiaresort.com
December/January 2018 | salutions.co.uk 40
41 December/January 2018 | salutions.co.uk Drive a few hours south to Hampshire and you can find yourself in award-winning foodie heaven. The Kitchen at The Chewton Glen is a purpose-built space setting the stage for enjoying and learning about food and cooking. Classes are available with a host of top UK celebrity chefs, including James Martin, all keen to share their secrets. The Kitchen can accommodate up to 24 guests. Choose either a half-day or full-day class from an impressive course list, which includes everything from The Perfect Steak (which is an evening masterclass) to Knife Skills and Sweet Treats.
Prices start from £85 per person. For those 8 years or over, there are also Junior Make & Bake classes (£45 per person), perfect for budding little chefs wanting to try out their culinary skills. A full-day cookery class starts with coffee and home-baked pastries, followed by a sneak peek at what's growing in the greenhouse. Stroll through the garden into the cookery school and settle into the workstation that is exclusively yours for the day. Spend time seated around the chef tutor's station, where you will learn new skills before creating your own masterpiece under the watchful eye of the chef.
Day courses with a Chef Tutor run from 9.30am to 3.30pm. Prices start from £155 and include refreshments, lunch, all required equipment and ingredients.
The Kitchen's design is completely open- plan; bi-folding doors and glass panelling flood the rooms with light. Surrounding the building are raised beds and a greenhouse, where herbs and vegetables are grown year-round to supply The Kitchen. Dining here is an informal experience and the open-plan layout offers you the chance to watch the chefs at work. The à la carte menu features wood-fired pizzas, gourmet burgers, superfood salads and smaller plates for different appetites. A visit to Chewton Glen wouldn't be complete without an overnight stay. This luxury country house is set in 130 acres of Hampshire woodland, with rooms and suites for different budgets.
The breathtaking treehouse suite, with terrace hot tub, is a far cry from the rustic treehouses of our childhood. There are twelve located away from the main hotel and hidden within the trees. Take the Treehouse Loft Suite, located 35 feet above ground – you'll walk into a fully-furnished apartment, with locally-sourced sweet treats in the kitchen, a heart-warming fireplace in the living room and, best of all, an outdoor hot tub overlooking a stunning view of the forest. Glass of champagne in hand, you can watch the sunset (or rise) as you take in the incredible surroundings.
With a king-sized bed for adults and a bunk for kids, the latter can make their way up a private bookcase to their conclave – an escape for them too. And the best bit? You get a meal hamper funnelled into the room – a dream breakfast, which includes smoked salmon and fresh juices. But if the price is too steep (the Treehouse Loft Suite starts from £1,250 a night and sleeps up to six), why not try one of the hotel's 70 traditionally decorated bedrooms – which range in price and interior decor. The Kitchen is not the only leading attraction to visiting the Chewton Glen. Owing to the acres of surrounding land and the breathtaking landscapes of the New Forest, you will not be short of stunning views and picture-perfect backdrops for your holiday snaps.
Just a few moments away from the coastline overlooking The Solent, you can even catch a glimpse of the Isle of Wight in the distance.
Last but not least, there is an impressive on-site spa. A light-filled, high-ceilinged 17-metre indoor pool is large enough for laps (children are only allowed at certain hours), while there's a separate outdoor pool for hotel guests. Twelve treatment rooms include one for couples, complete with small steam room (additional single-sex steam/sauna rooms are found in the changing rooms), and there's a huge hydrotherapy pool, a dance studio and a newly refurbished nail bar. A sun terrace and on-site café, serving an alkaline- diet-influenced buffet, encourage you to spend the entire day in a robe and slippers.
Garden rooms from £325, hotel suites from £800, including breakfast. Chewton Glen New Milton, Hampshire, BH25 6QS Telephone: 01425 275341 | chewtonglen.com By Jill Nash Travelling on your stomach Gastronomy enthusiasts keen to learn the tricks of the trade should look no further than Hampshire home-grown Chewton Glen for an authentic kitchen experience
December/January 2018 | salutions.co.uk 42
43 December/January 2018 | salutions.co.uk Royal Lancaster London has unveiled its brand-new look following an £80 million renovation. The refurbishment commenced with the redesign of Nipa Thai (the hotel's award-winning restaurant) in 2015, and now – transformation almost complete – the hotel has reopened as one of the most stylish in the capital. The front of the hotel has been remodelled, and the external architecture now features a dramatic eight-metre high glazed façade, which reveals an impressive double-height lobby, complete with a palatial sweeping staircase of Carrara marble.
Renovations will be finalised in May 2018 with a soft redesign of The Lounge Bar and The Park Room on the first floor.
Owner Khun Jatuporn Sihanatkathakul, who is originally from Thailand, was directly involved in the new design – a design which exudes a mid-century glamour and understated elegance, and is a pleasure to behold as you stroll around the hotel. EATING There is an exceptional range of restaurants, bars and relaxed settings at which to enjoy a chic dinner, leisurely lunch, fine high tea, or a freshly ground coffee and croissant in comfort. A brand-new addition to the hotel, and a prime spot to see and be seen, is the Hyde Lobby Bar, situated a stone's throw from Hyde Park. It's an informal, yet intimate, venue that changes throughout the day.
Breakfast includes baked pastries, muffins, muesli and freshly ground coffee, whilst – later in the day – you can try out light lunches and healthy plates, or an afternoon of assorted tasty sweets and savoury snacks. The cocktail menu has been meticulously created and includes signature cocktails to reflect the history of this iconic hotel. The Great Gats-bee features Chivas 18, cherry brandy and honey syrup collected from the hotel's very own rooftop honey farm, whilst The Italian Job is made with Beefeater 24 Gin, Martini Rosso, Campari and Aperol – a salute to the original 1968 Italian Job film, which included scenes filmed in front of Royal Lancaster London.
The Island Grill – with its floor-to-ceiling windows facing Hyde Park – is ideal any time of day and for any occasion. The relaxed restaurant and bar offer an excellent selection of modern European dishes, crafted cocktails and fine wines. The menu combines savoury and sweet delights in a glamorous setting. STAYING The redesign of this 18-storey hotel encompasses the complete refurbishment of all 411 guestrooms and suites, with each room enjoying spectacular views of Hyde Park and the London skyline. A Classic Double Room is priced from £219 per night. Executive rooms combine contemporary luxury with pure comfort; ideal for business travel or a city break.
All rooms offer a smart TV, USB hub and working desk, along with Chesterfield sofa, waterfall shower, sumptuous linen and The White Company toiletries.
There are five room categories available and three suites. The suites are the pinnacle of luxury; elegant and spacious rooms with breathtaking views. The living room provides a sensational entertaining space and is complemented by a sumptuous bedroom, which features the ultimate in modern comforts and technology. The impressive marble bathroom boasts twin sinks, large bath and walk-in shower. LOCATION A short stroll West will take you to quaint and cultured Notting Hill and Holland Park. Walk East for ten minutes to reach Marble Arch and Oxford Street, or make your way through Hyde Park for Kensington or Knightsbridge.
Lancaster Gate Tube Station is located directly underneath the hotel, and Heathrow Airport a mere 20 minutes from nearby Paddington Station. A warm welcome awaited us by professional, friendly reception staff, and the apples and water on the front desk were a nice touch. The lobby is stunning and perfectly situated for shopping or a stroll in the park. The varied dining options mean you don't have to leave the hotel if you don't want to, and we didn't. A cheeky cocktail before dinner in Island Grill meant we could get an early start the next day and hit the shops. What more do you need? We'll be back very soon.
Royal Lancaster London Lancaster Terrace, London W2 2TY 0207 551 6000 By Beverley Uddin-Khandakar Royal Lancaster London A stylish, newly refurbished London hotel
December/January 2018 | salutions.co.uk 44 Get back to nature at Villages Nature® Paris Fancy an active holiday with an environmental twist? Explore the brand-new sustainable, family-friendly resort in France EXPERIENCE Located 32 km from Paris, Villages Nature® Paris is a brand-new environmental, family- friendly destination. It embraces sustainable tourism as a core value and employs the latest 'best-practice methods' to minimise its ecological footprint.
Comprising five immersive worlds, this unique holiday village connects guests with nature and offers a complete change of scene to help them reconnect with the things that truly matter.
Just a 10-minute drive from Marne-La- Vallée high-speed train station (and six kilometres from Disneyland® Paris), the resort encompasses thrills and chills amidst beautiful nature. The five immersive worlds: Aqualagon®, BelleVie Farm, Extraordinary Gardens, Forest of Legends and Lakeside Promenade offer different experiences to suit everyone. With a total surface area of 9000 m2, the Aqualagon® is the biggest water park in Europe to be heated entirely with geothermal energy. The Deep Nature Spa® comprising a salt room, a steam room, a sauna and more offers adults a chance to relax, whereas the waterslides, whirlpools and wave pool are ideal for those with an abundance of energy.
And swimmers with excess adrenaline can always tackle the aquatic climbing wall or sign up to a wide range of classes, from water basketball to Aquajump – think trampolining, but in water – and a rejuvenating morning stretch. Animal lovers should spend time at BelleVie Farm, home to horses, goats, cows, sheep, chickens, rabbits and even bees. Participate in daily workshops, help look after the farm animals and ride (and groom) the ponies. Inside, a farm playground with slides, tractor bikes and hay bale trampolines is ideal for entertaining younger children. For those wishing to discover more, bread-making classes, honey workshops and organic-gardening courses are available.
The Extraordinary Gardens will inspire those even without green fingers. The four sections, representing the four Greek elements – water, fire, earth and air – have been designed to flower in every season. Wander through the bright foliage, stopping to smell blooms, touch leaves and listen to the tinkling sounds of wind chimes and waterfalls. Keep an eye out for the gardeners, who will be happy to answer any questions, and the series of games relating to each theme on the signposts.
If you go down to the woods today, make sure it's the Forest of Legends. Complete with hiding places, hanging nests, climbing ropes and bright tepees, it's ideal for families with a vivid imagination. Working as a team, learn how to build and decorate a hut or fairy house, find out what it takes to be a park ranger, and challenge each other to a game of mini golf. Lastly, the Lakeside Promenade encompasses culinary creations, shopping and games for all underneath colourful hanging baskets. The Kids Club and Baby Club (four months and up) keep the youngsters entertained with nature-themed activities, sports and crafts, while the parents can treat themselves to an introduction to wine tasting (or a sit down by the sparkling water).
Hire a pedalo or a SUP and explore the lake, or meet other guests at the bowling alley or on the beach volleyball court.
45 December/January 2018 | salutions.co.uk By Rosie Barcroft Everything is within walking distance, but bikes (with trailers and seats for children) or golf buggies can be hired on site, to make things that little bit easier. DINE With eight places to eat on site, from traditional French cuisine to uncomplicated cafés and healthy bistros, guests of all ages will find a solution to suit their specific needs. Families will enjoy the Lagon Café in the Aqualagon®, which has an assortment of drinks and treats, and acts as an ideal pit-stop between the flumes, rapids and waterfalls. Alternatively, the Mediterranean- inspired chain Vapiano serves a wide range of pastas, pizzas, salads and desserts, everything is made in-house with fresh ingredients delivered each day.
Parents and groups of friends might prefer to treat themselves at the stylish Cépages wine bar. Share traditional home-cooked French meals accompanied with a selection of local and regional wines, recommended by the in-house sommelier.
Health-conscious guests will enjoy PUR etc., which offers clean, seasonal produce all day long and prioritises in locally-sourced ingredients for all dietary requirements. The 'juice of the day' is well worth trying. Or, for lighter bites, tuck into freshly-baked bread or delectable pastries at Chez Meunier Bakery, which is overseen by Thierry Meunier, who was named a Top French Artisan in 1997. Alternatively, try savoury and sweet crêpes at the Tea Saloon, embrace the 'American' at The Strike, which serves hot dogs, milkshakes and homemade cocktails, or dine at the café at BelleVie Farm and sample some of the food produced on site.
STAY Although day guests are popular, Villages Nature® Paris offers a range of self-catered accommodation for those wanting to extend their visit. There are 868 places to stay in the holiday village, ranging from cosy cottages in the forest to elegant apartments and villas by the lake, with plans to increase the number to 1,600 in the next five years. Each residence features free Wi-Fi, fully-equipped kitchens with dishwashers, furnished terraces or balconies and flat-screen TVs. Baby beds and high chairs are available in all cottages and upon request in apartments.
Cocoon VIP (the most expensive accommodation) is designed with wellbeing in mind, creating a haven of serenity.
Soft and elegantly decorated, Cocoon VIP is available as a cottage or apartment by the lake, or in the village centre. In Country Premium, indoors and outdoors flow together to create a relaxing retreat inspired by English country living. These cottages and apartments can be found by the lake or in the forest. Whereas the Clan Comfort cottages, which are nestled in the woods and have playful decor, allow guests to discover their inner child.
As well as offering flexible arrival dates and durations, Villages Nature® Paris is easily accessible from the UK, making it ideal for short breaks. Direct trains are available with Eurostar from London St Pancras International(aswellasAshfordInternational and Ebbsfleet International) to Marne- la-Vallée Chessy, from where visitors can hop on a short bus ride to the holiday resort. Alternatively, families and groups of friends can travel by car across the ferry or Channel Tunnel, or make use of the international airports near Paris.
BOOKING A four-night self-catered stay in a cottage sleeping four costs from £177.25 pp.
Alternatively, a day pass costs from £50 per adult and £40 per child. Price includes access to the five immersive worlds, workshops, shows and other activities. Specific classes, food, and bike and golf buggy hire are an additional cost. Travel to and/or from Villages Nature® Paris is not included. For more information about Villages Nature® Paris and to book, please call +33 1 76 49 78 12 or visit villagesnatureparis.co.uk
December/January 2018 | salutions.co.uk 46 THE PERFECT LOCATION We want you to have a magical day. Unique to you. At Mottram Hall, we specialise in designing and delivering truly individual weddings and we're passionate about personal service. Mottram Hall is an elegant 18th century late Georgian country house hotel, set in 270 acres of beautiful Cheshire countryside. Our picturesque Rose Gardens and stunning lake have been expertly manicured to offer the perfect surroundings and photo opportunities for your wedding day. 01625 828 135 | e: mottramweddings@QHotels.co.uk QHotels.co.uk/MottramHall Wilmslow Road, Mottram St Andrew, Cheshire SK10 4QT QHotels.co.uk
0161 446 1122 | enquiriesatpablasolicitors.co.uk | www.pablasolicitors.co.uk Helping you move into the New Year Pabla + Pabla Solicitors The Old Town Hall, Lapwing Lane, West Didsbury, Manchester M20 2NR RESIDENTIAL PROPERTY SERVICES | COMMERCIAL PROPERTY SERVICES At Pabla and Pabla Solicitors, we're proud to be a local firm based at the Old Town Hall in the heart of West Didsbury. With New Year just around the corner, we know how stressful a property sale or purchase at this time of year can be. This is why our experienced, knowledgeable and reputable conveyancing solicitors are here for you every step of the way.
Specialising in residential and commercial property matters, we will be able to work with you in an efficient, cost-effective and professional manner, ensuring that your property transaction is processed as quickly and smoothly as possible.
SHOWROOM OPENING HOURS: Monday – Friday 9am - 5pm | Saturday 9am - 4pm MANCHESTER: Newton Street | Manchester | M32 8LS | 0161 864 3610 | sales@atlasbathrooms.co.uk WARRINGTON: 199 Warrington Road | Penketh | WA5 2RX | 01925 720 220 | warr@atlasbathrooms.co.uk CHRISTMAS OPENING HOURS: 28th, 29th, 30th December 2017 – 10am-4pm OPEN AGAIN IN THE NEW YEAR: 2nd January 2018 – 9am-5pm @atlasbathrooms atlasbathroomsandtiles www.atlasbathrooms.co.uk WINTER SALE 30% OFF ON SELECTED RANGES UP TO 60% OFF ON EX-DISPLAY ITEMS UP TO SALE starts 28th December 2017 and ends 31st January 2018
51 December/January 2018 | salutions.co.uk Grow your own STYLE Allow me to explain.
Last month, his Lordship was away at his company's annual conference for a week – perfect timing to start making some gorgeous boozy Christmas gifts, I thought. Firstportofcallwasnotonthehighstreet.com, to order an express delivery of stylish, personalised glass bottles. Mission accomplished, I then got this allotment season's blackberries, blueberries and raspberries out of the freezer before toddling off to Waitrose to stock up on rum, vodka and whisky, and to Aldi for a case of London Gin and some spices. Then I got busy. I measured. I muddled. I mixed. By the end of the week, our loft room looked sensational, just like Selfridge's food hall.
The shelves were buckling under the weight of dozens of Kilner jars filled with spiced rum, artisan gin, fruit vodkas and blackberry whisky, and the beautiful glass bottles that would become their final resting place, gifts I felt sure Father Christmas himself would be proud to hand out.
So, I was uber-excited at the prospect of showing off my hard work on his Lordship's return that Friday evening, but when I arrived home in the afternoon, after a boozy girls' lunch in town, I walked in to find my mother, my best friend and my husband waiting for me in the kitchen, all looking deadly serious. Apparently, Lord Muck had arrived home early to find dozens of empty spirit bottles strewn all over the kitchen, he jumped to the worst of conclusions, called in the help of my nearest and dearest, and here I was walking into a full-blown alcohol intervention. As they each took turns telling me how I was in denial about my addiction and begging me to quit, all I could do was tipsily hoot with laughter and manically giggle, which did nothing to help my defence.
Finally, as they looked so distraught, I led them upstairs to show them what I had actually been up to. Their sighs of relief as I showed them were so very palpable that I cracked open the blackberry whisky, poured them each a glass, and watched as they finally started to see the funny side.
So, if you fancy having a go at concocting your own boozy gifts, here is a great recipe for Festive Fruity Vodka, absolutely delicious. Word to the wise… remember to tell your family what you are planning in advance. All you will need, ingredients-wise, is vodka and blueberries. Wash and dry the berries thoroughly, then place in a Kilner jar before mashing the blueberries a few times to release the juices. Then pour the vodka over the berries. A good rule of thumb is to use twice as much vodka as blueberries (two cups vodka, one cup berries). Seal the jar tightly, shake, and place in a cool, dark place to infuse.
After four hours, check and remove any floating berries. The alcohol has to be covering them to keep them preserved and to avoid mould forming. Let the mixture infuse for four weeks, then strain out the infused vodka through a coffee filter or cheesecloth and into your gift bottle... et voilà, Festive Fruity Vodka! Right, must dash, need to cancel that bloody reservation at The Priory… Confession time I do like the odd tipple now and again. Especially at Christmas. But I never thought I'd be the focus of an actual alcohol intervention By Catherine Saunders. Follow Lady Muck on Twitter @LadyMuckStyle
52 December/January 2018 | salutions.co.uk BRASSERIE ABODE Manchester THE LAUGHING ELEPHANT Hale Barns THE ALCHEMIST MediaCity To get your business featured contact the Sales Team on 0161 445 2883 or email info@salutions.co.uk Based inside the ABode Manchester hotel, this relaxed, all-day venue is designed in the style of a grand European brasserie and bar, featuring cool leather, polished brass and a contemporary vibe, and set over two floors. Downstairs, a striking mirrored ceiling centrepiecehoversoverelectricbluevelvetseating, andtablesarestylishlylaidwithsilvertableware andsleekwhitecloths.Tailormadefor sophisticateddining,italsoboastsalate-nightbar.
On the ground floor, there's the Brasserie ABode Bar, where another mirrored ceiling reflects light and makes a wonderfully dramatic statement, as do the geometric black and white chevron tiles, which begin at the bar door and continue through the space, creating a catwalk effect. Open daily, ABode offers all-day dining; from breakfast through to dinner. Early bird offerings include Bircher muesli, smoothies and pressed juices, whilst eggs benedict is ideal for brunch. Lunch and dinner options feature tempting plats du jour, including classic coq au vin or confit duck alongside crustacea, oysters and steaks.
The Brasserie Bar is open until the small hours, playing host to resident DJs and serving up craft beers, fine wines sourced from around the world, and delicious cocktails. Tel: 0161 247 7744 abodemanchester.co.uk DINING GUIDE Brasserie ABode 107 Piccadilly, Manchester M1 2DB The new Alchemist has been a long-awaited addition to Salford Quays, and we couldn't wait to go and take a look. The impressive, futuristic building looks like a gold spaceship, and the interior is just as dramatic with features such as the angular blackened steel and bronze bar and the dazzling gold clad roof and walls.
We were overwhelmed by the stunning views over MediaCity and sat outside under the heaters to take in our surroundings and enjoy a drink.
I chose the Lightbulb Moment – a gin-based cocktail – which came with smoke pouring from the glass and was super refreshing! With such a variety to choose from, we decided – with the help of our lovely waitress – on some 'Tapatisers' to share. We went for Thai Fish Cakes, Lemon Chilli Squid, Prawn Lollipops, Duck Spring Rolls, and Salt and Pepper Fries. The presentation of every dish was fantastic and the flavours were divine. The Prawn Lollipops had a light, crispy batter, and the Duck Spring Rolls were packed with flavour. The friendly atmosphere makes it the perfect environment in which to celebrate a special occasion, and we'll definitely be returning with friends.
thealchemist.uk.com/venues/mediac- ity-uk-manchester/ The Alchemist The Bund, The Quays, MediaCity, M50 3AB The Laughing Elephant is a new independent café located in the heart of Hale Barns village in Cheshire. The café opened in September and prides itself on providing freshly-made and locally- produced food, and it's already a huge hit with the locals. We tried the tasty lunch menu, which boasted 'light lunch' options as well as a range of salads, sandwiches, bagels and sides.
The Squash, Avocado and Pomegranate Salad, served with courgette, rocket, and toasted pecans, and drizzled in a pomegranate and ginger dressing, was a refreshing afternoon treat – healthy too, if you exclude the portion of 'Proper Chips' we had on the side! The Laughing Elephant's Fish Fingers on Ciabatta – battered haddock goujons with baby gem lettuce and tartar sauce on ciabatta bread, accompanied by Sweet Potato with Parmesan Fries – was a charming take on a childhood favourite.
On Thursday, Friday and Saturday evenings, the restaurant turns into a cosy bistro, with a carefully selected and executed 'Best of British' menu. Tel: 0161 980 3336 laughingelephantcafe.com The Laughing Elephant, 290 Hale Road, Hale Barns, Cheshire WA15 8SP
53 December/January 2018 | salutions.co.uk Husband and wife team Nacho Perez- Barreiro and Natalia Esquerdo-Girbes (Spanish lasses retain their surnames) opened Tinto on the Didsbury high street in August of this year. They'd sold Tapeo & Wine on Deansgate in December 2016 and were looking for premises closer to their M20 home.
They struck lucky in June and, within six weeks, Tinto (which can seat up to 90 diners) was up, running and adding the piquant, authentic flavours of Spain to the village's existing gastro-delights – leaving local foodies even more spoilt for choice.
Madrid food maestro Nacho and Valencia-born linguist and administrator Natalia are mad about Manchester. "We like urban life but dislike capital cities," says Natalia. "We've both been here over 20 years and love it. Didsbury's a compact version of the city centre – with everything we require on hand. Living near our new restaurant makes family life so much easier. So, what is there not to love about Manchester? OK, it rains. But we all need rain. And for sun, we just nip back to Spain." Immersed in Manchester's food scene since 1993, laid-back Nacho left Barça Bar in 1994 to open La Tasca's debut restaurant on Deansgate.
In 2003, as award-winning group head chef, he launched the brand in Washington DC and, in 2004, helped devise the company's La Viña chain. He vividly recalls locals' former wariness of 'exotic' foods and appreciates the broadening of 21st century diners' tastes. At Tinto – meaning dark red wine – his comprehensive menu of tapas and stunning Spanish cuisine ranges from slightly heavier meals of the north and lighter courses from central Spain to the familiar vegetable-rich Mediterranean dishes. And always, you find the staple – bomba rice. Nacho says: "We offer an equal selection of meat, vegetables and my personal favourite – fish cooked mainly 'asador' in my lovely charcoal oven.
I compare cooking to sport. After careful 'prepping', the race is on for you to do your very best in food and service. Success is having happy customers and feedback is welcome and vital.'' Vivacious Natalia has spent half her life here. A part-timer at La Tasca, she met Nacho in 1997, and in 2001, set up the food importing firm Lola España. In 2006, with two-year-old son Marcos in tow, and second child Lucas on the way, the family moved from town to Didsbury. All energies were now ploughed into the business. For University of Salford-trained interpreter Natalia, parenting and developing Lola España sufficed, but vocation chef Nacho, though equally committed, hankered after the kitchen.
So now, aided and abetted by his front-of-house love and life partner, Nacho's dreams have come true. Christmas 2017 marks their first in Manchester since becoming parents but, as in Spain, Tinto's big yuletide fiesta is Epiphany on 6th January. Why not join in? TINTO By Fay Wertheimer | Images Mike Browne TINTO 784 Wilmslow Road, M20 2DR. 0161 445 1042 | info@tintodidsbury.com | www.tintodidsbury.com Tuesday-Thursday 12am-9.30pm, Friday-Saturday 11am-11pm, Sunday 11am-9.30pm, closed Mondays
December/January 2018 | salutions.co.uk 54 FOX Hale Barns THE DOG AND PARTRIDGE Didsbury EVUNA Knutsford To get your business featured contact the Sales Team on 0161 445 2883 or email info@salutions.co.uk FOXisbasedaroundthebeautyofwood-fired cooking.Thelargecharcoalgrillandwood-fired ovenarethefocusoftheopenkitchen. Themenuplaceseatinghealthilyatitsheart,with proteinupfrontandsupportedbyvegetables,salads, pulsesanddressings. Thereisanimpressiveselectionofsteaks,ranging fromFlash-grilledFlattenedRumpSteakto30oz CotedeBoeufonthebone.Allbeefislocallysourced fromAnguscattleandagedforatleast28days.Fish ispopularatFOX–theOven-roastedSeaBassFillet OrangeandFennelSaladafavourite.
Themenuhasaselectionofsourdoughpizzas,which meanstheyarelowinglutenandGI. WeoptedforT-boneSteakandWildMushroomand SpinachPizzawithaTomatoandOnionSaladand MacandCheese.WethrewinSweetPotatoChipsto completeourcomfortfoodheaven. Thereisnoquestionaboutthequalityoftheproduce and,withhealthbenefitsthrownin,what'snotto like? ThedishesatFOXarepredominantlygluten anddairyfree. LocatedintheSquareinHaleBarns,completewith ampleparking,FOXisopeneveryday. DINING GUIDE Fox Hale Barns The Square, Hale Road, Hale Barns WA15 8ZN The Dog and Partridge 665-667 Wilmslow Road, Manchester M20 6RA Evuna launched in 2002 as a fine wine house, importing Spanish wines from boutique vineyards.
In November 2003, Evuna Deansgate opened, followed by branches in the hip Northern Quarter and now in Knutsford – each serving world-class wine with an eclectic mix of Spanish dishes cooked by a team of chefs recruited from Madrid. We visited Evuna Knutsford. The restaurant is elegant and sophisticated with a rustic edge, coloured in the traditional hues of Spain – think browns, reds and oranges. We ordered a range of tasty tapas, including Octopus on Roasted Potato, Pan-fried Hake with Chanterelle Mushrooms in a rich red wine sauce, Sirloin Steak with Tenderstem Broccoli, a classic Chicken and Chorizo Paella and, our personal favourite, Goat's Cheese and Spinach Croquetas.
All dishes were available to be paired with a matching wine, if requested, but we stuck to a crisp white throughout. To finish, we decided on Poached Pear with Vanilla Ice Cream and Almond Flakes – refreshing and light. Evuna Deansgate 277-279 Deansgate, Manchester M3 4EW Evuna NQ 79 Thomas Street, Manchester M4 1LQ Evuna Knutsford 46 King Street, Knutsford WA16 6DL We went along to the recently renovated pub one morning to sample their pastries. When we arrived, we were met by smiling faces and pleasantly surprised by the results of their recent refurbishment; the big windows provide lots of light and showoff the beautiful, original oak.
Afood menu, presented by executive chef Patrick Moyo (formerly of Gaucho, Manchester) includes pastries served alongside single origin coffee from 10amfollowed by cheese and deli platters, sandwiches and soups later in the day which can be enjoyed alongside a fine wine or craftbeer. We were attentively talked through what was on offer and decided to order an Apple Turnover alongside a coffee. The fresh pastry was so delicate and really did melt in the mouth. So much so, that we just had to try their Lemon Tart too, which was equally full of flavour, and we savoured every mouthful. The pub offers a perfect working environment throughout the day and the cosy feel of a traditional pub in the evening.
We'll definitely be revisiting after a long walk to sit in the warm, cosy snug and enjoy a carefully selected Dà Mhìle gin and tonic. They are also a dog friendly pub! The newlook pub has been given a loving transformation and is the first venture by 'Pilling and Pride' who have bought years of experience and passion for the bar and restaurant industry to the village. They are hoping this will be first of many newopenings are already working on their next site so watch this space!
December/January 2018 | salutions.co.uk 55 The gin is infused with eleven botanicals, including juniper berries, English coriander, angelica, and a blend of fresh and dried peels, such as lemon, lime and orange. Such delicious infusions aim to create a refreshing zesty twist on a classic London Dry. Despite both being gin enthusiasts, Liam and Mark haven't always been involved in the industry. Mark has 20 years' hospitality experience and started his career at the legendary Steak & Kebab in Didsbury Village. Meanwhile, Liam works in construction and was part of Manchester band The Last Party who, in their time, were hugely supported by world-famous actor Idris Elba, best known for his role in Luther.
Mark says: "Working in hospitality over the years, I have always experimented with gin and love its diversity and flavour palette as the base of cocktails." And then came the idea for Didsbury Gin, a potentially life-changing venture for the boys... "Over Christmas, we drank so much gin, we thought we should just make our own," says Liam. "We started off with a small batch, tested it out, and everyone loved it! The next minute, we were sat in front of the buying team at Harvey Nichols and discussing a national rollout – let's just say it was an Only Fools and Horses moment – we still laugh about it now!" The gin has gone on to receive rave reviews and is even featured in Vogue magazine's festive December drinks/gift round-up.
"The North is home to a variety of good craft beers and spirits," reveals Liam. "Seven Brothers, based in Salford, gave us some really decent advice and help when we first started out." Overjoyed with the successful product launch at world-renowned luxury store Harvey Nichols, they have since rolled out with other retailers, including, locally, Cheese Hamlet and Reserve Wines.
Liam says: "Harvey Nichols was an amazing place to launch the gin, and the fact they went national with it before we'd sold a bottle just proves to us that we have a great product and our beloved Didsbury is soon to become the drink of choice for many. It's exciting that our drunken Christmas idea is working out." Mark adds: "Saying that though, if it didn't all come together, the worst thing that would have happened is that Liam and I would've ended up with a lot of gin to drink – I can think of more terrible outcomes!" By Emily Fitzgibbons DIDSBURY GIN Good friends Liam Manton and Mark Smallwood are the brains behind the glorious gin collection inspired by local alderman Fletcher Moss, who gifted the fine gardens (Fletcher Moss and Parsonage) to the people of Didsbury
December/January 2018 | salutions.co.uk 56 Didsbury Sangam goes back to the future... in some style Sangam, one of Didsbury's most popular Indian restaurants, has gone back to the future with an exciting makeover, not only of its interior design but also of the menu Gone is the pink, orange and gold colour scheme and plush upholstery; in its place is a period look reminiscent of the set for a Somerset Maugham drama, the Raffles Hotel and the last days of the Raj – complete with evocative black and white photographs of some of the leading characters from the time when the imperial jewel in the crown won independence.
57 December/January 2018 | salutions.co.uk By Ray King | Photography Mike Browne There's also an eclectic mix of pictures and representations of Victorian coins and postage stamps, but the dominant image, staring down from the stripped brick-effect end wall, is that of a colourful, larger- than-life Bengal tiger. Furnishings have an updated version of the 1940s look too, from the intricately carved wooden bar to unclad, hardwood tables, harmonious seating, and pendant lighting with filigree brass shades. Impressive ambience It all brings an impressively atmospheric ambience to this upper floor dining room with its vaulted ceiling, once the home of a dance studio, then a Thai restaurant.
The dramatic change is the concept of Sultana Salim, who, with her husband Mohammad, runs Sangam restaurants in Didsbury Village and Heald Green, and Swadesh restaurants in Bowdon and Manchester city centre's Portland Street. She says of the Didsbury restaurant's new look: "There are so many restaurants now, so we wanted it to be different from the others. My husband and I have been in this business for many years, starting with the Sangam in Rusholme in 1991. We are both local people serving local people and we have always been about good food and good service." Though both of Bangladeshi heritage (while most of the 'Curry Mile' is Pakistani), Sultana and Mohammad seek to identify their restaurants as Indian, embracing dishes from the entire sub-continent rather than just Bangladesh: "People are much more knowledgeable now through social media and the internet," says Sultana.
"They want authenticity and the opportunity to try something different. We want people to ask questions.We have plans to bring in a chef who will take the menu back into the rural villages and serve some dishes in earthenware pots. But that's for the future..." Something different Meanwhile, the new menu at Sangam certainly provides the opportunity to try the different dishes that Sultana speaks of, with a quintet of Bangladeshi street food snacks listed alongside more familiar starters, such as tikkas, pakoras, kebabs and samosas. The street food dishes include Bhel Puri, the very popular savoury snack made of puffed rice and filled with vegetables and tamarind chutney, and Fuchka, a crispy hollow puri containing a mixture of chilli, chaat masala, potato, onions and chick peas, served with tamarind-flavoured water.
There's a quartet of fish and seafood starters featuring tiger prawns, tandoori salmon and cod tikka marinated in dill and lemon juice, plus an impressive Mixed Seafood Platter comprising king prawn tikka, salmon tikka, fish pakora and fish tikka, and perfect for sharing. Vegetarians are very well catered for too, with a good choice of starters and a dozen imaginative main courses, most of which are also offered as smaller side dish portions, which could also double as starters. Hot or not? Tandoori specialities from the northern regions showcase chicken, poussin, lamb chops, salmon and sea bass, or can be ordered as a Mixed Grill Platter, while main courses are divided into chicken, lamb and seafood dishes, each listed with a helpful indication of chilli heat, though diners can request variations according to their own individual tastes.
The selection of biriyanis is pure temptation and all have subtly different herb and spice variations. Nurjahani features aromatic basmati rice and spring chicken, steam cooked with rosewater, sun-dried plums, herbs and spices. Hyderabadi combines rice and lamb with fresh mint, while Samundri Biriyani sees freshwater king prawns paired with rice and steamed with a combination of masala and herbs. Home-style dishes include spicy and relatively hot handi and karahi combinations (chicken, lamb or king prawns), while timeless offerings such as korma, Madras, dhansak, dopiaza, bhuna and rogan josh are listed on the menu as 'Old School Favourites'.
The wine list is modern and its choices that have the fruit-driven oomph to stand up to all but the most intense spice. Prices are modest too – almost all are priced below £20.
The new-look Didsbury Sangam – crouching tiger and not so hidden delights. Sangam Didsbury 762 Wilmslow Road, Manchester M20 2DR Tel: 0161 446 1155
MONDAINE | AW17 Salon Collection Statement hair design to celebrate the individual Sassoon presents the new AW17 Collection Mondaine, a series of hairstyles that celebrate individualism. Inspired by today's anti-fashion movement, the Sassoon International Creative Team explores the relationship between Sassoon Hair Design, the creative work of anti-fashion pioneers the Advanced Stylists and couturier Cristobal Balenciaga.
Using this connection as a visual framework, this season's cut and colour concepts are based on bold colours, strong lines and precision techniques. Drawing on the Sassoon House Codes of pure clean lines, truth to materials, Shape & Balance, this season's precise sectioning and weaving techniques create the perfect blend of colour placement within the cut. Styles are long and loose, layered through from the crown to create versatile cuts that can be worn in different ways, while colours are multi-tonal and designed to work with the parting of the hair to create the feeling of hair in motion.
With this colour palette, it is easy to unlock the personality of each individual's hair.
Mark Hayes, Sassoon International Creative Director, comments: "Looks developed for the MONDAINE Salon Collection reflect the ways that this individualist approach to fashion can be applied to hair design. For the collection, parallels are drawn between the creative work of the Advanced Stylists and Cristobal Balenciaga. "In a celebration of individuality and authenticity, today's anti-fashion movement revels in the pursuit of unique style. One trendsetter of this movement is nonagenarian Iris Apfel, who entered popular culture after The Metropolitan Museum of Art celebrated her as one of America's quintessential style makers with an exhibition of her personal accessories and fashion pieces in 2005.
She further rose to fame after being featured on the blog Advanced Style. The bold, block colours and graphic shapes of this ideal echo the experimental silhouettes of Cristobal Balenciaga, who utilised austere architectural shapes and bold colour combinations in his inimitable designs. "Just like Balenciaga, Vidal Sassoon was a modernist, obsessed with cut and construction. Balenciaga cut sleeves in a way that would show an elegant display of wrist and hand. Vidal cut lines in hair that perfectly accentuated his clients' best features." SASSOON 1 Marsden Street, Manchester M2 1HW | Phone: 0161 827 7140 SASSOON SALON MANCHESTER
So why not treat yourself or put a smile on someone else's face and give as a gift! Available to non-registered patients Call 0161 445 3344 for more information 152 Burton Rd, Manchester M20 1LH | info@m20dental.co.uk Consultation with dental surgeon Hygiene session prior to your treatment Latest tooth whitening system All review appointments M20 | DENTAL Want to add that extra bit of sparkle to the magic of Christmas? Let M20 Dental be your fairy godmother… Tooth whitening & stain removal offers during December 2017 & January 2018 Includes:
December/January 2018 | salutions.co.uk 60 Facial fillers are a type of facial injectable that literally fill in a wrinkle using a synthetic of natural ingredient.
Although facial fillers can be made of different ingredients, they all aim to produce a result that is seen instantly after the procedure. Furthermore, by injecting fillers into specific points on the face, you can achieve effects similar to a facelift whilst avoiding invasive and expensive surgery. Juvéderm® fillers are temporary hyaluronic acid fillers, which are smooth and long lasting. Young skin is constantly moisturised from within by hyaluronic acid, a protein which is found between the cells of all living organisms and is a component of collagen. Hyaluronic acid absorbs moisture and keeps your skin well hydrated for a youthful look.
As we age, our hyaluronic acid levels naturally decrease, resulting in the appearance of fine lines and wrinkles. Some lines become wrinkles due to outside factors, for example, sun exposure, diet and years of facial muscle movement. Fat loss can create sagging and turn lines into facial folds too. So fillers can be used to fill out facial lines, wrinkles and creases, and increase volume and definition of the lips and cheeks.
The procedure The filler gel is injected under the skin in the required area using a fine needle. The gel will then fill facial lines and wrinkles or add subtle volume. The smooth consistency of the Juvéderm® range allows your therapist to administer them easily and efficiently. They also contain lidocaine to reduce injection pain, for a more comfortable experience. Are there any side effects? As a non-invasive solution to ageing skin, there is no downtime associated with this treatment. Immediately after treatment, you may see some redness and swelling at the injection site and it may feel tender to touch.
These effects typically disappear within 24 hours. Some clients experience temporary bruising the following week. How many treatments will I need? In your initial consultation, your practitioner will determine which and how much filler will be needed to achieve your desired results. Once this has been decided, you should be able to have your procedure in one treatment. Further treatments will be required to maintain results every 9-12 months as the filler product breaks down. How does it work?
Hyaluronic acid is a naturally occurring substance within the body, it is found in the dermis (lower skin levels) and helps to keep skin smooth and hydrated. Hyaluronic acid levels naturally decrease as we age, resulting in visible signs of ageing (sunken cheeks, lines, wrinkles, loss of lip fullness). Many moisturisers contain hyaluronic acid, but facial fillers containing hyaluronic acid, such as Juvéderm®, are the only way to replenish the hyaluronic acid deep within skin. Juvéderm® fillers mimic the body's natural hyaluronic acid and, once injected, provide support and structure to the skin, giving a plumped and more youthful appearance.
Skin Health Spa only use certified Juvéderm® Ultra, Juvéderm® Volift, Juvéderm® Volbella and Juvéderm® Voluma fillers. These fillers have a different molecular make-up to other more traditional fillers. 90% of their content is low-molecular-weight hyaluronic acid, meaning the solution integrates fully into the skin and is more mouldable to the facial contours, resulting in the most natural- looking results possible. In comparison, traditional fillers are made with 100% high-molecular-weight hyaluronic acid, meaning they are heavier and can't be manipulated as easily.
To book a FREE consultation with Nurse Prescriber Sian Crook at skin health spa please call the Manchester or Nantwich clinic.
Natural-looking, long-lasting facial contouring with Juvéderm® fillers Dermal Fillers
61 December/January 2018 | salutions.co.uk Face the world confidently Acne is a common skin disorder that affects many of us at some point in our lives. There are varying degrees of it, and it not only affects the face, it can also affect the neck, chest and back. Acne is caused by inflammation of the small glands that surround fine hairs, and can be triggered by a number of factors. Teenage acne is thought to be caused by increased levels of a hormone called testosterone, which occurs during puberty. Acne can run in families; so, if your parents had it, it's likely that you'll also develop it. More than 80% of cases of adult acne occur in women, and many of these occurrences are attributed to hormone changes whilst pregnant or, during menstruation, or cases of polycystic ovary syndrome.
Certain medication can also trigger acne, and smoking can contribute to acne in older people. A side effect of stress can often be breakouts and spots; the body takes longer to heal when under stress, which aids in the development of acne.
Skin Health Spa has achieved significant results using tried and tested treatments that greatly reduce or remove the signs of acne effectively and quickly, leaving you with a clear complexion and ready to face the world confidently. Pharmaceutical-grade skin peels promote fresh, healthy skin by gently resurfacing the outer layers of the skin, removing built-up congestion and imperfections. There are various types of chemical peels available, each penetrate at different levels of the epidermis. Resurfacers or superficial peels work on the very top layers of the epidermis and use enzymes and acids to refine and exfoliate.
Skin peels or medium peels are stronger and work deeper to combat more specific skin complaints. Removing the outer layers of dead skin with a chemical preparation allows new skin cells to come through, revealing a dramatically smoother and brighter complexion with fewer imperfections.
Naturally derived acids loosen the glue- like attachments or cellular cement that is characteristic of many skin conditions, such as ageing, acne, skin discolouration and course texture. Azalan peels allow for varying combinations and strengths, so the therapist can tailor an individual treatment programme to get the very best results. For acne or problematic skin, a salicylic peel would clear congestion and blackheads, shrink pores, and help to control oily skin. A course of six peels, with a treatment every 2-4 weeks, is recommended, as are maintenance treatments every 4-6 weeks, to ensure that results last and the skin remains bright and clear.
A course of six treatments is £455, or £75 for a single treatment. Combining acne focused products with in-clinic treatments will help to get the very best results - Mesoesthetic Acne Purifying Mousse £29.95 and Acne One Cream £33.00. 7 St James Square, Manchester M2 6DN Tel: 0161 839 0715 Email: manchester@skinhealthspa.com 63 Welsh Row, Nantwich, Cheshire CW5 5EW Tel: 01270 613890 Email: nantwich@skinhealthspa.com Acne skinhealthspa.com @skinhealthspa
Phone: 0161 941 5335 Web: hheyecare.co.uk 4 Draybank Road, Broadheath, Altrincham, Cheshire WA14 5ZL (Next to Waitrose) We at H & H Eyecare believe that your choice of eyewear says more about you than any other item of clothing that you wear.
Why? Spectacles are worn in the middle of your face. If you're wearing cheap, mass produced, ill-fitting frames without a quality anti-reflective coating, it will show. Why would you buy expensive shoes for your feet or a well-tailored suit, but put cheap glasses on your face? After all, making the right eye contact can make all the difference when trying to make the right first impression or when trying to seal that all-important deal. Think craftsmanship. Just one of our carefully selected eyewear brands is handcrafted in Japan with each pair taking four months to produce. The result. An elegant and lightweight frame.
We are proud that our carefully selected frames are beautiful and durable and that you can keep them as part of your eyewear wardrobe for a lifetime. And BTW, luxury eyewear does not scream its brand. Leave the blatant brand promotion to someone else. If you want to make the right impression, invest in a quality product. Invest in yourself. Come and discover the right style of eyewear for you, over a coffee in a relaxed, friendly environment. Eye care – we have that covered too. We don't do that in half measures either.
For all your eyewear and eye care needs, come and see us now. Your face is a work of art.
Frame it well.
December/January 2018 | salutions.co.uk Local cosmetics company BuzzBalm is on a mission to improve the nation's skin and protect the honey bee from potential extinction 100% natural BuzzBalm was established by Heaton Moor beekeeper Tony Metters in 2015, but with a recent rebrand and investment in PR and marketing, the range is going from strength to strength. Bee-friendly technique BuzzBalm products utilise a non- intrusive honey harvesting technique, which aims to nurture the honey bee and aid the survival of this amazing insect. When it comes to extracting honey, BuzzBalm is pioneering the use of advanced Flow™ Hive technology, where excess honey is taken from the hive without injuring or disturbing the honey bees or damaging the comb.
The honey is then transferred directly into the jar using an amazing new approach that retains all its natural goodness and healing benefits. The natural aromas are also preserved, as the honey is kept as nature intended, complete with all its enzymes and wondrous nutrients.
Sweet charity BuzzBalm uses honey in its all-purpose skin products and – via the UK charity Bees Abroad – is committed to donating a proportion of its profits to developing self-sustaining beekeeping economies in poor communities. "Bees are threatened by the use of Genetically Modified (GM) and neonicotinoid pesticides, which are a proven threat to the very existence of honey bees," explains BuzzBalm's Co-founder Tony Metters. Spreading its commercial wings As part of its growing success, BuzzBalm is developing a network of local and online retailers, which includes online giant Amazon. The company has also partnered with Dunham Massey National Trust (which is equally as passionate about our winged friends and protecting the environment) to create a brand-new, bespoke range,which will soon be on sale at Dunham Massey.
Emily Saunders, Retail Manager of Dunham Massey National Trust, was attracted to the products not only because they are made locally in Cheshire, but because they are completely natural and could even be made to include honey from the estate's very own resident honey bees. Six very special ingredients The brand boasts a range of five all-natural products, including: classic All Purpose Skin Cream, Ultra Lip Balm, Beehave Beard Balm, Hand and Cuticle Cream, and their Ink'd Tattoo After Care Balm. BuzzBalm's original formulation helps to treat a large number of skin conditions. Slight variations have been made to the formulation in order to optimise it for each product's specific use.
Containing only six ingredients – all of which are 100% natural, unchanged in the processing of the product, and bioactive.
And here are those very special ingredients: Raw honey blend, bee propolis, unprocessed organic beeswax, royal jelly, fermented bee pollen and organic extra virgin olive oils. Fermented bee pollen, BuzzBalm's magic ingredient (also known as Melixir,is added at the final stage of production. No added nasties BuzzBalm does not contain parabens, chemicals, synthetic preservatives, fragrances, emulsifiers, petroleum products, alcohol or additives. It is deliberately non-scented in order to preserve its natural smell and to avoid skin irritation, as many unnatural additives that provide scent can cause issues with the skin.
To find out more about the BuzzBalm range, visit buzzbalm.co.uk or pop into the Dunham Massey shop to check out the bespoke National Trust products. BuzzBalm are looking for partners who are equally passionate about sustainability and protecting nature. To enquire about retail partnership opportunities, please email Marketing Director Nick Birch at nick@buzzbalm.co.uk or call him direct on 07977 277 518. Pictured: Emily takes possession of the first batch of products from Co-founder and bee keeper Tony Metters in exchange for more Dunham Massey Honey ready to be used in the next batch of BuzzBalm skin creams.
Images: The Agency Creative, Bowdon 64
If you have a Knee problem, consult one of the UK's leading Knee Specialists Consultations now available at 52 Alderley Road Consultations available at: • BMI Alexandra Hospital Cheadle • 52 Alderley Road • Ramsay Oaklands Hospital Salford • Spire Hospital Manchester • Spire Hale Clinic • The Manchester Institute of Health and Performance Contact details: For further information or to book a consultation: • Telephone: 0161 445 4988 • Web: www.thekneedoc.co.uk • Email: claire@thekneedoc.co.uk Professor Sanjiv Jari, Consultant Knee, Lower Limb & Orthopaedic Sports Medicine Surgeon The Knee Doc Consultant: • US and UK trained Consultant Knee and Orthopaedic Sports Medicine Surgeon who has worked with NBA and NFL teams • Professor Faculty of Engineering, Science and Sports, University of Bolton • Honorary clinical lecturer at the University of Manchester • International and national speaker on knee problems and sports injuries • Treats international, professional, elite sportspeople and weekend warriors playing many different sports • Team Surgeon for GB Olympic Wrestling Team • Sports Medicine Consultant for 2002 commonwealth games.
Treatments available: • Bespoke Personalised Knee Replacement Surgery • Arthroscopic (keyhole) surgery • Ligament reconstruction (anterior cruciate ligament, ACL) • Minimally Invasive Personalised Knee Replacement Surgery - which can allow you to leave hospital rapidly, often within 2-3 days and the surgery is designed specifically to your knee using the latest cutting edge technological innovations • State of the art Arthritis treatments available. The Knee Doc... it's all you need to know Skiing Injury? For quick effective treatment contact the kneedoc... it's all you need to know.
67 December/January 2018 | salutions.co.uk Inspired by experience Specialist Knee Surgeon Professor Jari is a renowned expert in the treatment of knee joint and muscle problems, specifically sports injuries and arthritis.
He treats elite and professional athletes in various sports. It was his passion for playing sport that first inspired him to study medicine, and later orthopaedics. Frustrated by being told to 'rest up' following injury (which can lead to muscle deconditioning and even relapse when a patient jumps straight from sofa back into sport), he sought to deliver less invasive treatments and innovative rehabilitation techniques. Expert research into new techniques "Knee problems are very common," reveals Professor Jari. "People are not only starting to play sport earlier but, with the population ageing, they're playing sport into later life too." Professor Jari's patients range from teenagers to 90 year olds, presenting with sports injuries or general age-related wear and tear.
His extensive research into knee conditions and current treatment trends allow him to deliver services not offered by NHS and some treatments not covered by health insurers as yet. • n-STRIDE APS injections These revolutionary one-off injections work to restore 'good proteins' (which fight inflammation) in an arthritic knee. Components of the patient's own blood are mixed with novel proteins and injected back into the knee.
"Early clinical studies demonstrate that a significant proportion of patients have reduction in pain and improved wellness," says Professor Jari. "We are one of only a few places in the country offering these injections, and currently the only place in Manchester." • Personalised knee replacements Whilst standard 'off-the-shelf' versions work perfectly well, customised replacements can offer superior results, says Professor Jari: "The new ConforMIS knee system is created using a 3D model of the knee, modelled from the results of a detailed CT scan. The result is a tailor-made knee replacement to the patient's exact requirements and offers the best fit, rotation, alignment and potentially better satisfaction, and can restore prior quality of life." Fear and pain free Ensuring patients are prepared mentally and physically for surgery and have good pain control after surgery is a priority for Professor Jari and his team: "Never underestimate the power of explaining to patients what's going to happen to them.
People fear pain and the unexpected. Our knee patients can recover more quickly using less invasive techniques, pre-surgical pain relief, enhanced rehabilitation protocols and because they know what to expect. We also aim to get patients home quickly and safely, as people usually recover better at home." Contact the Knee Doctor Professor Jari treats patients at, amongst others, Ramsay Oaklands Hospital, Spire Hale Clinic, Spire Hospital Manchester, BMI The Alexandra Hospital, Manchester Institute of health and Performance and 52 Alderley Road, Wilmslow.
The Knee Doctor Professor Sanjiv Jari is on a mission to free the region of knee pain and help restore lost quality of life. Here, he tells us about the new treatments he's made available for his patients To book an assessment, call 0161 445 4988 or email claire@thekneedoc.co.uk Alternatively, secure a consultation by contacting the aforementioned hospitals direct. Visit thekneedoc.co.uk to find out more
As part of our ongoing series on the symptoms and treatments of veins, we ask: Does anyone you know have varicose veins? How about spider veins or thread veins? Do you know the difference – and do you know what can be done about them? In the last issue, we looked at varicose veins and two options for the treatment of this condition.
This issue, we want to cover two other concerns patients have told us about – thread veins and spider veins. Thread veins: very slender and fine veins, which are especially visible through the skin Spider veins: dilated capillaries on the surface of the skin, which resemble spider legs Thread and spider veins are similar conditions, and many of the treatments available are similar too. The two recommended options are foam sclerotherapy and microsclerotherapy. December/January 2018 | salutions.co.uk 68 Do you or your family have varicose veins? Want to do something about it? 18 YEARS OF INNOVATION AND EXPERTISE The Manchester Vein Clinic – part of the DHC Group (a leading medical imaging provider in the UK, offering state-of-the-art technology and diagnostic facilities) and IVS (Independent Vascular Services Ltd, the largest independent provider of vascular diagnosis and minimally-invasive treatment in the UK) – specialises in diagnosing and treating all types of varicose veins, including spider veins and thread veins.
All the highly specialist staff at The Manchester Vein Clinic are accredited in vascular diagnostic imaging and have treatment experience working in NHS and private hospitals in the North West. Come into the clinic today and see one of our clinical vascular practitioners for a free venous health check. 'Mr Kelleher examining a patient with thread veins at the Manchester vein clinic'.
'Thread veins before and after micro-sclerotherapy treatments. Results vary and subsequent treatments may be needed for desired result'. 'Spider veins before and after foam sclerotherapy treatments. Results vary and subsequent treatments may be needed for desired result'. Before Before After After
69 December/January 2018 | salutions.co.uk Foam sclerotherapy treatment This is simply an injection that improves the appearance of spider veins at the surface of the skin. Foam sclerotherapy involves making the solution into foam by rapidly mixing and agitating it with a small volume of air.
The solution used for this procedure is called sodium tetradecyl sulphate and it is available in different concentrations, depending on the size of the vein being treated. This foam is injected into the vein, sealing it from the inside. In time, the body will break down the unwanted vein and it will disappear.
What are the benefits of the treatment? The procedure consists simply of a number of small injections using fine needles with very little discomfort. As foam sclerotherapy is very versatile, it is able to progress along very bobbly and twisted veins at the surface of the skin, areas which other devices mentioned in our previous article may have difficulty accessing. It is possible to treat very small veins, which other procedures simply can't reach. Formoreinformationonfoamsclerotherapy or our other minimally invasive techniques, please contact The Manchester Vein Clinic – we can help you say bye-bye to veins! If you are interested in this treatment, a varicose vein consultation would be needed.
This involves an ultrasound scan, followed by consultation with one of our vascular surgeons on the same day. Microsclerotherapy treatment Microsclerotherapy is another technique used for the removal of thread veins. Like spider veins, thread veins lie at the surface of the skin, however, they are very small in size. This technique involves injections with a very fine needle of a sclerosing agent (without mixing with air), which seals the vein just like foam sclerotherapy. Both micro and foam sclerotherapy are performed on an outpatient basis, and patients are able to return to everyday activities around 24 hours later.
The procedure normally takes around 30 minutes, although more than one visit may be required in order to treat all of the veins in question.
How many treatments are needed? This depends on the size and extent of the veins. Several injections can be performed at each session, however, the amount that can be injected in a single treatment will limit the number of injections possible. The number of treatments can vary from person to person. In most cases, numerous treatments are needed, depending on the number of veins being treated. How long does it take? Depending on the size of the area and number of veins to be treated, the treatment can take between 20 and 40 minutes. After keeping the legs elevated for 10 minutes, patients are able to go home almost immediately.
Does it hurt?
The injections can sting slightly, but they are rarely painful, as only fine needles are used during the treatment. How quickly does it work? The treated areas may feel slightly sore and itchy for a few days. It is normal for you to experience some bruising at the injection sites, but it is very minimal. What should I expect from the treatment? By having a duplex ultrasound assessment of your leg veins at The Manchester Vein Clinic, it is possible to exclude any underlying causes of thread or spider veins. Eliminating any other causes of thread or spider veins means we can ensure the right treatment is tailormade to you.
For further information about the clinic and treatments available, visit www.manchesterveinclinic.com, call 0161 929 5679 or email info@manchesterveinclinic.com. The Manchester Vein Clinic, Mansion House, 3 Bridgewater Embankment (Manchester Road), Altrincham, Cheshire, WA14 4RW.
71 December/January 2018 | salutions.co.uk For more information about the private GP service at HCA The Wilmslow Hospital or to book an appointment, please call 0333 005 0565. More than one million Britons will head to the snow this ski season, and around 17,000 will come back home on crutches.
Changes in equipment and safety regulations have loweredtherateofinjury,however,accidents and falls do occur, even to professionals. Common orthopaedic injuries include wrist fractures, shoulder dislocation, rotator cuff tears, acromioclavicular joint separation, knee ligament tears (commonly ACL), meniscal tears and fractured tibias. Lead GP at HCA Healthcare UK's The Wilmslow Hospital, Dr Sally Harris, has seen numerous patients suffering from winter sports injuries. Dr Harris advises: "Always wear protective gear, including goggles, helmets, gloves and padding. "Wear layers of light, water and wind-resistant clothing for warmth and protection.
Layering allows you to accommodate your body's changing temperature, and choose proper footwear that provides warmth, dryness and ankle support." As well as having the right clothing and equipment, preparing your body with a good warm-up helps, so you should incorporatesomeexercisesintoyourroutine before you hit the snow, ideally after you've walkedtotheslopestogetthebloodflowing. Mr Neil Jain, a Consultant Orthopaedic Surgeon who specialises in sports injuries at HCA The Wilmslow Hospital, suggests the following exercises to help minimise injuries: • Standing forward leg swing – 20 repetitions each leg • Standing side to side leg swing – 20 repetitions each leg • Hip openers – 20 repetitions each leg • Hip rotation – 10 repetitions each direction • Arm rotations – 20 repetitions each side and 10 together • Lunges with optional use of poles – 20 repetitions each leg Mr Jain adds: "Preparation is key, and people should always stick to their ability level.
It's important to visit a local indoor ski slope prior to hitting the snow, as evidence shows that inexperienced skiers and snowboarders are much more likely to get injured and, if you're a novice, avoid those black runs!
"Always be aware of others on the slopes, as many injuries occur when you are standing still and another skier runs into you. Keep hydrated and your energy levels high; have a good breakfast and lunch. Finally, enjoy the après ski, but try to leave it more après and not pre-ski!" Rapid access to private GPs and specialist consultants at HCAThe WilmslowHospital If you are concerned about a winter sports injury, or any other health issue, and want fast access to general practitioners, the extended appointments at HCA The Wilmslow Hospital are flexible to suit your needs.
Dr Harris says: "As my practice is based within a hospital, I'm able to offer on-site, same-day access to further diagnostic tests, such as MRI and ultrasound scans, should a patient need them.
I can also arrange an immediate referral to a specialist like an orthopaedic consultant if necessary." Mr Jain concludes: "If you visit our in-house GP and have a suspected injury, you can be fast-tracked to see to an orthopaedic consultant, like myself, and have all the necessary diagnostics performed quickly in one location." Don't let winter sports injuries freeze your fun It's that time of year again when people start to hit the slopes, and A&E departments, GP surgeries and sports injury clinics become inundated with those of us suffering from winter sports injuries.
December/January 2018 | salutions.co.uk 72 For more information see www.privategpnow.co.uk and to book a consultation call or email us on 0161 929 5679 or privategp@dhc.uk.com Who enjoys having injections? Not us, that's for sure! So, do we really need MORE? Our expert, Private GP Dr Rashid Bani, explains which vaccinations are available, why and how Part of the DHC Group When and why might you need an additional vaccination? The NHS routinely provides vaccinations to groups of people most at risk, and your GP is always your first port of call. Some vaccinations are provided for free on the NHS, but you will have to pay for others (for example, if you feel you need access to jabs not considered essential).
Specific conditions If you are concerned about a specific condition, there are vaccinations available for you or members of your family who are older, younger or generally more at risk. For example, you can find protection against flu, shingles, pneumococcal, hepatitis B, meningitis B, chickenpox, BCG, HPV, whooping cough, rabies, and more. Many are given by the NHS, although people requiring boosters, and those outside certain age groups, are not always eligible. Travel vaccinations If you're planning to travel outside the UK, you may need to be vaccinated against some of the serious diseases found in other parts of the world.
Not all vaccinations are available free on the NHS, even if they are recommended for travel to a certain area. From our exclusive, private clinic in Altrincham, our private GP services are led by Dr Rashid Bani BSc (Hons), MBBS, DRCOG. Dr Bani and his supporting team of healthcare professionals specialise in providing all GP services as well as additional vaccinations. We understand that you want to be treated as soon as possible and we always endeavour to see you at the earliest opportunity. We offer flexible, private appointments for our services (including vaccinations), and prices start from just £15.
HOW WE CAN HELP We can offer the vaccines you want, when you want… Infant vaccines not currently available to all children on the NHS – e.g. hepatitis B, chickenpox, meningitis.
Meningitis B – only available free to children born after 1st May 2015. The infection is treatable, but can be fatal in about one in 10 cases. Of those who survive, 15% can be left with severe and disabling after-effects, such as loss of hearing and sight, damage to major organs, and loss of digits and limbs. Flu jabs – flu vaccinations are one of the simplest and most effective ways of protecting your personal health and business productivity during the winter months. HPV – currently only offered to girls aged 12-13 in the UK. In the USA, it is also offered to boys, as it can protect against head and neck cancer.
Occupational health vaccines – your job may require vaccination against specific diseases. We can also perform immunity testing, complete with fitness certificates, for your employers. Shingles – most likely to affect people over the age of 50, but can affect younger people as well. It can be a very painful condition, with long-lasting implications for your health. Whooping cough – childhood vaccination does not give lifelong immunity, so boosters may be important, especially if you are pregnant. Also, in some countries, such as Australia, they advise adults to be vaccinated for holidays or work.
73 December/January 2018 | salutions.co.uk The Private GP & Night Doctor Service Peace of mind for you and your family at all times Registration fee from £18 per month plus consultation fees You can remain with your NHS GP • Additional surgery in Hale If this service is of interest to you or your family, please contact us to register.
0161 980 2626 | Info@ThePrivateGP.uk | www.TheNightDoctor.uk The Surgery, 96 Church Road, Gatley, Cheshire SK8 4NQ | The Practice, Hale, Cheshire WA15 4 24 hrs a day 4 7 days a week 4 Personal and confidential 4 Unhurried 4 Well being and full health checks with general blood test 4 Night and weekend home visits 4 Same day and weekend appointment 4 Covering Hale, Wilmslow, Didsbury and their surrounding areas Dr Bruce Jobling Christmas parties Having an annual function any time of year is an allowable tax deduction for a business. Employers can spend up to £150 per head on annual staff events without it being treated as a taxable perk.
But be careful, if you spend £151 per person, the whole amount becomes a taxable benefit for the employee.
Client entertaining If the event is predominantly for staff, you can invite clients without prejudicing the staff's allowable tax deductions set out for Christmas parties. Staff gifting In previous years, the only gifts that have no tax implications are seasonal gifts, such as a turkey, an ordinary bottle of wine or a box of chocolates. But from April 2016, non-cash vouchers can be gifted, and employers can now benefit from the exemption. Trivial benefits legislation came into action April 2016, making room for more benefits for staff and directors. For more information on the different benefits you can claim, contact us on 0845 054 8560.
- - Unit 3, Building 2, The Colony Wilmslow, Altrincham Road, Wilmslow, Cheshire SK9 4LY Tel 0845 054 8560 As the giving season is on its way, and many have already started present planning, we have answered your festive tax questions to help make gift giving a little more cost-effective, as it seems the tax man isn't always as generous as Santa.
December/January 2018 | salutions.co.uk 74 The advice given by our experts is in no way intended to replace professional advice and is only a guideline in response to individual reader comments. Unfortunately, due to a high volume of queries, our experts are unable to engage in any direct correspondence. How do I choose the best kitchen lighting? Kitchen lighting design needs to be the most flexible lighting in the entire home, reflecting the increasing trend for larger open-plan living environments, and also the wide range of functions that kitchens are now used for. This means using sufficient circuits to give the flexibility required.
We should be able to adjust from bright task lighting during cooking and preparing, to replicating daylight when the kids are doing homework, then into an intimate environment for dining in the evening. The positioning of light fittings is key to achieving this flexibility, as well as understanding what effect each light fitting will create. The ability to alter the intensity of light on each circuit makes lighting control an important consideration. What do I consider in terms of staircase lighting? When considering staircase lighting, there are a number of things to take into consideration, such as the design of the staircase, construction, finish detail and texture.
Lighting staircases can create visually stunning results and be an important element in linking spaces in the home together. Glare should be avoided, and understanding the correct colour temperature to use in these spaces will add another layer of lighting – creating a warm, welcoming glow. Ajay Vasdev is Director of award-winning lighting design and supply company Asco Lights, and has over twenty years' experience in exclusive end-to-end lighting projects across the UK and overseas. He currently works in both the residential and commercial sectors. What does the robotic prostatectomy procedure involve? The removal of the prostate and seminal vesicles or glands in men with prostate cancer.
Historically, this operation involved the open surgical technique with large incisions and longer recovery times How is the surgery performed? It's an advanced form of laparoscopic surgery undertaken with the da Vinci Surgical system. The Christie Private Care patients have access to two da Vinci robots. The surgeon operates the robotic console whilst in the same room as the patient. The robot is not performing the operation, as the consultant still carries out the procedure, but the robotic console allows a 3D view, as well as more controlled, precise movements of the robotic arms holding the instruments.
What are the benefits of robotic surgery over traditional procedures?
There are many advantages including: • Reduced blood loss – which means less pain (as there is no large wound), shorter hospital stay, quicker return to normal activities, and smaller scars • Improved patient outcomes – especially early return of continence and preservation of sexual function. What are large format tiles? LFTs are any format from 80x80cm up to 160x320cm and are usually 6mm thick. They are a great alternative to natural marble, which would be 40mm thick and difficult to install. The most popular LFT is a 'Chain Wrap' marble effect, which is where the marble veins will join and continue around the whole room with no breaks in the effect.
What are the advantages? LFTs offer a real alternative to traditional natural stone slabs. The material is lightweight and seamless; providing minimal grout lines with maximum aesthetics and impact to any space. Additionally, LFTs offer versatility and are highly resistant to scratches and stains. How are they installed? These tiles are installed using the same adhesion methods as normal tiles, however, extra care needs to be taken when cutting and handling. Using the correct kit is essential, this includes special extra-long rail cutters and flat workbenches. The use of a carry frame with vacuum suction cups is also essential.
Mr Vijay Ramani is a Consultant Urological Surgeon at HCA Healthcare UK's The Christie Private Care. He specialises in robotic surgery for prostate cancer and also bladder, renal, testis, pelvic/retroperitoneal cancers. Duncan Cook is the Co-director of tile emporium Casa Ceramica in Manchester. He has over 20 years of experience within the industry, both as a tiler and business owner. ASK THE EXPERTS AJAY VASDEV MR VIJAY RAMANI DUNCAN COOK
Kellands Chartered Financial Planners provide a full advisory service for private & corporate clients on Tax Planning. Investments. Pensions. Mortgages. INVEST WITH CONFIDENCE Tel: 0161 929 8838 Fax: 0161 929 9921 Kellands (Hale) Limited, 24 Victoria Road, Hale, Altrincham, WA15 9AD Email: hale@kelland.co.uk | www.kelland-hale.co.uk The value of investments can go down as well as up. Past performance is no indicator of future returns. It is your responsibility to ensure you keep up with the monthly payments on your mortgage, otherwise your home may be at risk. Authorised and Regulated by the Financial Conduct Authority.
IHT… it's in your control What can I do to help reduce my Inheritance Tax (IHT) liability? Our Friday morning complimentary advice clinic has proven very popular this year. Many of the questions have focused on explaining the current Inheritance Tax rules, with us then recommending an appropriate mitigation strategy. Having recently won Tax and Estate Planner of the Year at the Moneyfacts Awards 2017, we are well placed to help.
There are many ways in which you can legitimately reduce the IHT due on your estate – but make sure any arrangements don't leave you unable to maintain your lifestyle. These are some broad options: Spend it or give it away: Always popular with your children or beneficiaries, and often the simplest and easiest choice, as long as a) you don't give absolutely everything away and b) you survive for seven years after making the gift. Regularly give away your excess income: You can distribute any unspent income that otherwise simply increases your estate. You could also use this to pay for life assurance (see next paragraph).
Take out life cover: This is another simple way to reduce the impact of IHT. The premium and amount of cover will normally be fixed, giving you control of your estate, rather than having to make substantial gifts. You can use your annual allowance or unspent income to fund the cost of cover. Make use of trusts: This is ideal if you don't want to lose control of your capital. Some trusts will pay a fixed level of income, while others offer your beneficiaries additional benefits, such as protection from divorce or bankruptcy. Look into specialist investments: There are a range of permitted UK companies where your investment can achieve IHT exemption after only two years, rather than seven.
There are even investment strategies that offer investors immediate IHT mitigation by combining a short-term life contract with two-year qualifying assets. This is a higher-risk approach when compared to other options, but it does offer a more immediate solution, you don't have to give any assets away and you have ongoing access to capital. If you hold an ISA portfolio, it is possible to change investment strategy to qualify for IHT relief after just two years. FREE FRIDAY MORNING CONSULTATIONS We are holding FREE 30-minute drop-in sessions to go through any questions you may have about investments.' To book please call, email or simply pop in for a coffee
December/January 2018 | salutions.co.uk 76 The advice given by our experts is in no way intended to replace professional advice and is only a guideline in response to individual reader comments. Unfortunately, due to a high volume of queries, our experts are unable to engage in any direct correspondence. What areas of law do you cover? Personally, I specialise in private client driving matters. I deal with various driving offences; from speeding notices, S172 notices, drink and drug driving to applications for disqualification due to point totting. We also have lawyers to assist with licensing and regulatory work, criminal law and wills and probate.
How will I be notified of a driving offence? The local police force will issue a Notice of Intended Prosecution (NIP). We would recommend contacting our firm at this stage, so that we can assist you in completing the documentation correctly. We can also begin preparing your case, should you be summonsed to court.
Do you offer legal aid for driving offences? Legal Aid is no longer available for most driving offences. We do hold a Legal Aid contract and, if applicable, will make an application for legal assistance with costs. If Legal Aid is not available for our clients, we offer a fixed fee scheme, to ensure that clients are aware of the costs of their case from the outset. James Street is the Principal Solicitor at JTS Solicitors. JTS Solicitors offers services for private client driving offences, criminal litigation, licensing and regulatory services, wills and probate.
Do grandparents have a right to see their grandchildren? Not automatically.
Very often, the adults in a child's life fall out and the children suffer as a result, but the law does recognise a child's right to a family life. This not only includes spending time with both parents, but also the grandparents who have supported and nurtured the child as well. What can they do if they're prevented from seeing their grandchildren? Grandparents often feel helpless in these circumstances and perhaps do not realise that, when there is simply no other option, they can turn to the Family Court for assistance in re-establishing their relationship with their grandchildren. Grandparents do not automatically have a right to apply to the court for an order in relation to a child.
Therefore, grandparents will need to apply for permission to proceed before making their application for an order of the court to allow them to spend time with their grandchildren.
When is the best time to take action? Taking action too soon could increase unnecessary hostilities. However, delay in resolving the issues can cause the children emotional harm. Therefore, initial advice from a specialist family law solicitor is recommended. Where do I start with social media for my business? Social media should be treated in the same way as any business function. There needs to be a purpose; you need to establish what your objectives are, and what you want it to achieve for your brand. It's vital to research your audience thoroughly to ensure that the content you're producing grabs and maintains their attention.
Which platforms should I be using?
Consistency is key, so don't assume you must create a profile across all platforms – sometimes, less is more. Adding more than necessary will result in sporadic, inconsistent activity, so focus on the one or two most relevant platforms for your audience. Broadly speaking, Twitter and LinkedIn tend to work best for business- to-business, and Facebook remains the most popular channel for targeting consumers. If your product is visually appealing, Instagram and Pinterest are a must, too. What's the quickest way to build my following? Content is king and, now more than ever, video is preferred by platforms and their users.
The more people who find your social pages interesting/valuable and share your posts onto their networks, the wider your net is cast. When deciding what to post, consider whether it's something you'd click 'share' Daniel Jones is a Senior Solicitor at Stowe Family Law. He is a family law specialist and is particularly experienced in dealing with complex and international matters concerning children, and resolution of complex financial matters following divorce.
Dawn McGruer, Founder and Head Trainer at Business Consort, has over 17 years' experience in digital marketing and provides corporate in-house digital training, online courses, and accredited digital marketing qualifications. ASK THE EXPERTS JAMES STREET DANIEL JONES DAWN MCGRUER
Merry Christmas and a prosperous New Year! Make it even more prosperous by booking a FREE Exploratory Discussion Meeting at our new offices in the centre of Hale, and find out why Foresight's Quantum Programme™ gives clients The Edge™. Foresight Wealth Strategists. Richmond House, Heath Road, Hale, Altrincham, Cheshire, WA14 2XP 0161 926 9350 | hello@foresight-ifp.co.uk | www.foresight-ifp.co.uk
December/January 2018 | salutions.co.uk 78
79 December/January 2018 | salutions.co.uk JTS Solicitors first opened its doors in Hale two years ago, and is going from strength to strength, thanks in no small part to its friendly and client-centric founders, husband and wife team James Street and Tineka O'Mara. Earlier this year, JTS moved to brand new premises on Ashley Road, and it is at these cool, contemporary surroundings that we caught up with Tineka and found out more about the firm and its empathetic and economical approach. Striking out alone James and Tineka first met in 2007 whilst working for the same law firm.
They're now married with two young children and have settled in Hale. After years of working for other firms, they decided to strike out alone, using their strong, individual skill sets to deliver services the way they wanted to. James is a highly-regarded Principal Solicitor and High Court Advocate, Tineka is Practice Manager and a Senior Legal Executive. Whilst JTS offers services in many other areas (everything from taxi licensing to fraud), traffic offences are their forte. To date, they have a success rate of over 90%.
"Whilst James and I have a wealth of experience in both criminal and civil law," explains Tineka, "we realised that in motoring matters, we'd been able to get some outstanding results – making sure clients kept their licences, even under difficult and less than promising circumstances. We also noticed that no other firm in the area was offering our niche services." Somebody on your side Many of JTS's motoring offence clients are first time offenders; bewildered and fearful of the law: "They'll often say, 'I'm not a real criminal, I never thought I'd be here'," says a highly empathetic Tineka. "Unlike with criminal cases, the client has made a mistake – momentarily putting their foot down on the motorway – as opposed to wilfully breaking the law.
We are here to represent these everyday people – who range from the guy who works in the corner shop to the CEO of a large business. Anybody with a driving licence potentially runs the risk of this happening to them." When a client doesn't receive a speeding notice from police (maybe there's been a change of address or issue with delivery), they receive a letter from the court and are charged with the second (and bigger) offence of 'failure to provide information'. This can be incredibly scary for someone who's only seen courtrooms in TV dramas: "They panic," says Tineka. "If you're not used to the legal system, court proceedings can be incredibly daunting.
They need someone on their side. James and I have in-depth knowledge of how the court works, so are often able to break the process down for the client, help them understand it and reduce their concerns. We'll even explain the layout of the courtroom, just so it's less intimidating." Fixed fees Adding to the worry of licence points, loss of licence and fines are the perceived high legal costs. Again, JTS works to ensure everyone, no matter what their income or social status, has access to advice and justice: "People always ring in and say 'I'm worried it's going to cost me thousands and thousands of pounds," explains Tineka.
"But court cases don't have to involve spiralling legal costs. We have a fixed fee service and, from the initial consultation, we are upfront about what the cost is and what it includes, leaving the client to focus their energies on their case and not an ever-increasing legal bill." Amazing client feedback JTS has had overwhelmingly positive feedback from its clients. And, even with expansion on the horizon, James and Tineka are determined not to lose the personal touch that makes them so special: "By recruiting more solicitors, we can offer a better service," says Tineka, "but we will always ensure that there are at least two people attached to each case, two people who know the details inside out.
So, if a client calls, they can always talk to someone who's in the know." Quality time with family James and Tineka's days are unpredictable and fast-paced. Sometimes, the couple disagree on which path a case they've both had a hand in should take and this, laughs Tineka, can lead to some "heated discussions": "What's it like working with your spouse? Challenging, unique, a steep learning curve!" she continues. "It's really hard to divide your home life with your work life because, especially in this job, it can become all encompassing. It's tricky, but we're striking a balance. We have one day a week where work-talk is strictly off limits – it's imperative to fit in quality time with your family." A COMPASSIONATE APPROACH TO LAW Discover the legal firm taking the fear (and high costs) out of law and securing outstanding results for clients in Hale and beyond By Lisa Symonds | Photography Mike Browne Are you an organised, up-for-a-challenge solicitor looking to join a friendly team? Please email your CV and covering letter to Tineka O'Mara at tineka@jtssolicitors.com, expressing your interest in future vacancies.
JTS Solicitors, 156A Ashley Road, Hale, Cheshire, WA15 9SA | 0800 002 9705
December/January 2018 | salutions.co.uk 80 Scrum-thing special: Together celebrates its partnership with Sale Sharks Earlier this year, specialist lender Together announced a two-year deal with Sale Sharks and has been enjoying its first season as a sponsor of the Premiership rugby team. 1. Sale Sharks' Mark Cueto and Steve Diamond with Together's CEOs Marc Goldberg and Pete Ball. 2. Sale Sharks' Josh Charnley is interviewed by competition winner Henry Hatfield. 1 2 Marc Goldberg, commercial CEO at Together said: "Sale Sharks have big ambitions, just like us, so we're very proud to see our name on their shirts." Marc continued: "As we continue to grow our business, creating more local jobs and expanding our nationwide distribution, we're delighted to have teamed up with the Sharks, who are acknowledged as one of the leading rugby union clubs in Europe and are a credit to the North West.
"We share many common values, such as teamwork and respect, with a focus on striving to deliver the best possible outcomes, so there is a really positive synergy in our working together." Established in 1974, Together has been providing specialist finance for over 43 years tocustomersincludinghomebuyers,property investors, landlords and businesses, and prides itself on its common sense approach. Pitch perfect Together's logo now proudly appears on the Sale Sharks kit, alongside the club's other corporate partners, and the lender has also joined forces with South African rugby international Faf de Klerk as its player ambassador for the 2017/18 season.
Faf, a 26-year-old scrum half who has won 11 caps for South Africa, scored on his Premiership debut, and has put in some impressive performances since. Together's personal finance CEO Pete Ball said: "Faf has already made his mark internationally because of his fast style of rugby, so there's a lot of excitement that he will add some real flair in the Premiership. His emphasis on drive and commitment mirrors our company beliefs and we're all really enjoying watching him play." Making it count Together's partnership with Sale Sharks goes beyond sponsorship, with various charity and community initiatives in place.
As part of this, Together launched a competition to give kids the chance to be a sports reporter– with 8-year old winner HenryHatfieldfromAltrinchaminterviewing winger Josh Charnley at the first home game, in a once-in-a-lifetime opportunity. Sale Sharks also helped Together raise funds for Comic Relief at its Cheadle headquarters earlier this year, totalling a whopping £3000 in just one day. More recently the players took part in A Question of Sport for Children in Need, with Josh Beaumont - son of rugby legend Bill - captaining the away team for Sale Sharks and scoring a victory for the club and the charity, with nearly £2000 raised.
Working with a range of partners including brokers, auction houses and professional introducers, Together provides residential, commercial and buy-to-let mortgages, short-term finance, auction finance and secured loans, and has seen considerable growth in recent years, as customers increasingly look for alternatives to the high street lenders.
To find out more about Together visit www.togethermoney.com
December/January 2018 | salutions.co.uk 82 The King's School in Macclesfield Independent education for 3 to 18 year olds B u r s a r i e s & S c h o l a r s h i p s a v a i l a b l e a t 1 1 + a n d 1 6 + Life at King's* Saturday 13 January, 10am–12noon Entrance Examinations Friday 19 January Infant & Junior Taster Afternoon* Thursday 15 February, 1.15pm *Booking required The King's School 01625 260000 admissions@kingsmac.co.uk www.kingsmac.co.uk • Top performing school at GCSE & A Level • Rated 'excellent' in all aspects in ISI inspection Charity No.
1137204
83 December/January 2018 | salutions.co.uk EDUCATION NEWS A slice of suffragette history for pupils of Manchester High School A statue of suffragette leader, Emmeline Pankhurst, may be set to arrive in Manchester in 2019, but pupils at Manchester High School for Girls (MHSG) had the chance to tuck into a slice of suffragette history a whole lot sooner, as former pupil and 'extreme cake maker' Rose Dummer unveiled a replica of the Emmeline statue made entirely from cake. MHSG is the school where Emmeline Pankhurst chose to enrol her three pioneering daughters back in 1893, and Rose created the ginormous cake to help pupils mark the 100th anniversary of the Representation of the People Act, when women in this country were first given the right to vote.
The cake featured the purple, green and white colours of the suffragette movement, alongside impressive added extras, including ribbons, rosettes and posters from the legendary 'Votes for Women' campaign, and was revealed to pupils in an assembly. Attending the unveiling was very special guest Dr Helen Pankhurst, women's rights activist and the great granddaughter of Emmeline. Rose, whose journey to create the cake was filmed for Channel 4 programme Extreme Cake Makers, commented: "I went to MHSG back in the eighties, and we were always so proud of our suffragette heritage. Whenever I return to the school, I am always thrilled to see that the girls who attend today are just as proud and socially aware as we were.
"It really is incredible to think that just 100 years ago, women – despite representing half the population – were treated as second-class citizens. The Pankhurst family, and the women who worked alongside them, are crucial players in the history of women's rights, and I am delighted that this cake will celebrate all they achieved and help educate the next generation of women about the sacrifices that were made for us." Claire Hewitt, Head Mistress of MHSG, said: "The history of our school is indelibly linked to that of Emmeline Pankhurst and her three daughters. At MHSG, we are determined that the legacy of those women will never be consigned to the history books; pupils here really do live and breathe it, and we have a whole host of activities planned for the 100th anniversary of the Act.
"It's been wonderful to work with Rose on this project, as she is a truly inspirational member of our alumnae community. Not only is she a cake maker extraordinaire, but her previous career saw her become the first female helicopter pilot in the British Army. She too is a pioneer, who has carved a path for many other women in the armed forces." The Emmeline Pankhurst cake also went to St Peter's Square – to stand in the exact spot where the statue of Emmeline Pankhurst will stand when it comes to Manchester in 2019.
Top: Pupils from Manchester High School for Girls, helped Rose Dummer and Dr Helen Pankhurst, showcase the cake in Manchester's St Peter's Square.
Left to right: Amanpreet Potiwaal, Olivia Cross, Rose Dummer, Dr Helen Pankhurst and Annika Cross. Right: The suffragette-inspired cake features an exact replica of Hazel Reeves' statue of Emmeline Pankhurst, which is set to arrive in Manchester in 2019.
84 December/January 2018 | salutions.co.uk Cheshire schoolboy Ted McCaffery has been has been awarded the British Citizen Youth Award (BCyA) in recognition of his extraordinary contribution to charity, having raised a staggering £85,000. Ted, who attends The Grange School near Northwich, travelled to the Palace of Westminster to receive his award as part of a show hosted by Diversity choreographer and television personality, Ashley Banjo. Of the award, Ashley said: "What a fantastic way to recognise these young people that have made a difference to their communities up and down the UK. These inspirational young people are making a difference and encouraging other young people to do the same." Ted began fundraising for Alder Hey Children's Hospital after undergoing lifesaving open heart surgery.
Initially, he wanted to raise enough money to replace a broken television at the hospital, but has since gone on to raise over £85,000.
Ted McCaffery receives British Citizen Youth Award Juniors enjoy a 'wild' visit from Julian Clary Young Commentator of the Year award Junior pupils at Cheadle Hulme School (CHS) enjoyed a wild morning when they were entertained by comedian, actor and best-selling author Julian Clary. Visiting CHS to present his latest book in The Bolds series, The Bolds on Holiday', Julian spoke to the pupils about how it's possible to find inspiration in the unlikeliest of places. As the first special guest to attend the school's recently refurbished Holden Hall, the pupils heard of Julian's passion for animals and how he came up with the idea of creating a family of characters from a hairy bunch of hyenas-in-disguise.
As well as hearing Julian read chapters from his newest story, the pupils were taken on an artistic journey as the author took suggestions from the audience and drew doodles of their ideas. Julian's visit comes after The Bolds was revealed as a World Book Day 2018 title, and the author also disclosed that there are two more books in the series to look forward to.
Bruno Quinney, 15, a Year 10 pupil at Manchester Grammar School (MGS), was one of just 15 youngsters shortlisted from across the country for BBC 5 live's Young Commentator of the Year award. Bruno's interest in commentary was sparked a few years ago, when he would re-watch programmes like Match of the Day and commentate over them, but his real passion lies in radio commentary, as it allows him to describe not just the action on the pitch but also the atmosphere and the reactions in the ground. Bruno also produces a football podcast called Kick Off with his friend, which is broadcast on MGS's school radio station.
It features interviews and discussions about topical football issues, and Bruno sandwiches it in between his schoolwork and homework.
"The hard thing about commentary is that it cannot be scripted," says Bruno. "It is always instinctive and you have to paint a picture for the audience, so that it can be understood, which is one of the reasons why I enjoy it so much. "One day, I'd love to work at somewhere like BBC Radio 5 live or even on television, presenting my own show. I'm sure it would always be based around sport in some way, but I am certainly open to developing my skills for things like chat shows."
OPENING UP A WORLD OF OPPORTUNITY cheadlehulmeschool.co.uk 0161 488 3345 admissions@chschool.co.uk Successfully educating boys and girls since 1855
86 December/January 2018 | salutions.co.uk A rich mix of extracurricular activities, a varied schedule of trips and excursions, and the high quality of sport, music and drama on offer help pupils at Stockport Grammar use their time at the school to develop confidence and ability in their talents, and in doing so, become well-rounded citizens. Classroom teaching is of the highest quality, with a commitment to ensuring that children are both happy and successful. A report by the Independent Schools Inspectorate concluded that, "The pupils' overall achievement, learning, attitudes and skills are outstanding".
Excursions this school year will include: a geography trip to the Azores to explore volcanic activity; a physics trip to CERN (the European Organisation for Nuclear Research) in Geneva; a ski trip to Bulgaria; a rugby tour of Portugal; and a scuba diving trip to Lanzarote.
First Year pupils enjoy a free residential trip to Hartington Hall in Derbyshire, to help them make friends and settle into school life, while Third Year pupils are encouraged to take part in a bushcraft weekend at Cholmondeley Castle. All pupils are encouraged to join in with the many extracurricular activities on offer, ranging from Animal Club to the Debating Society. The school's Outdoor Education Co-ordinator also runs activities such as kayaking in the school, and there's the opportunity to develop skills on the school's climbing wall, in preparation for external climbing trips in the UK and abroad.
From Third Year, pupils can start working towards their Bronze Duke of Edinburgh's Award, for which Stockport Grammar School is its own operating authority. Happy and successful pupils at Stockport Grammar School Artists impression of Withington's new £1.75m sports centre Withington Girls' School (WGS) aims to further boost sports performance and participation levels through the development of a new £1.75m sports centre, scheduled to open next Spring. Following the opening of its £5m Junior School and Hub two years ago, work has now commenced to transform the existing gym and sports hall into an 'inspirational' new amenity.
Under the remodeling and extension scheme, there will be an expanded area for sports and PE (complete with viewing galleries), a large fitness suite, a multi-purpose 'mind and body' studio to promote wellbeing, and a light and airy reception and hospitality area. WGS's sports teams and elite athletes will benefit from these significant improvements to training facilities, but WGS Headmistress Mrs Sarah Haslam says the space will play an integral role in the school's Health and Development Plan; providing 'something for everyone', including Junior School pupils, whose timetable includes daily PE lessons.
As a relatively small school, WGS has always punched above its weight in terms of sporting achievement, explains Mrs Haslam. Recent successes have included: Year 8 and Year 9 teams becoming joint Manchester Schools rounders champions; Year 6 girls taking the Manchester Schools Pop Lacrosse title (the only all-girl team in the finals); and WGS teams winning the South Manchester Schools Netball League in four out of six age groups. "In recent years, our pupils have enjoyed significant sporting success," says Mrs Haslam. "Our current facilities, however, do not reflect the school's sporting capability.
Our vision is to transform our sports facilities in a way that will help motivate our girls to get active and stay active for life." With outstanding A-level and GCSE results, WGS is consistently recognised as the top independent girls' school in the north of England, but is also lauded for its broad extracurricular programme and active community service. Entry is selective, with entrance exams in January. Open Days are on 9th and 11th November. Please contact admissions@wgs.org.
New £1.75m sports centre for Withington Girls' School Withington's Year 8 and 9 teams are joint Manchester Schools rounders champions
87 December/January 2018 | salutions.co.uk "Push yourself and do your best" – these were the words of wisdom given by former Manchester United captain and Sky Sports pundit Gary Neville when he spoke at Cheadle Hulme School's Annual Head's Lecture. Over 400 pupils and parents attended the talk to hear the former Class of '92 player and part-owner of Salford City F.C. speak about his life before, during and after his footballing career.
Gary also spoke of the importance of having ambition and the essential qualities required for making a successful team. "All the Class of '92 were resilient – it's a great quality, to keep going. Stay focused and get the job done," Gary told the audience.
Cheadle Hulme School's Head's Lecture series offers a platform for thought-provoking speakers to challenge and inspire the school's community with their perspectives on national and world issues. 12-year-old tennis player wins his first Under-18s competition Manchester High School for Girls: Grangethorpe Road, Manchester, M14 6HS T: 0161 224 0447 W: manchesterhigh.co.uk Registered charity number: 1164323 Company number: 9665070 Manchester High School for Girls An excellent educational experience for girls aged 4-18 @mhsg /ManHighSG Reception Information Morning We are holding an information morning for parents of pre-school age girls.
Drop in on Fri 2nd February 2018 (9.30am-10.30am) to find out about our Preparatory Department, meet Reception class teachers and have a look around the infants' facilities. Gary Neville's lesson in leadership Oliver Critchley, who is a pupil at The Manchester Grammar School (MGS), entered into an Under-18s Grade 5 tennis competition on Saturday. On his way to winning, Oliver won three matches, including victories in the semi-final and final against 17-year-old boys, both of whom were ranked higher than him. Mum Julie said: "Oliver played really well. His serve was the best I have ever seen, and he was chasing down balls I thought he had no chance of getting.
It was a very well deserved win.
"The referee of the tournament, who is a tennis coach, wrote to me after the competition to say: 'Oliver was sensational yesterday, winning an Under-18's tournament at 12 years old. He was brilliant'." Last month, Oliver was invited by the Lawn Tennis Association (LTA) to train alongside the very best young players in the north of England at the Bolton Arena, one of the LTA's High Performance Centres, which is recognised as one of the best in the country. Oliver has been playing since he was just four years old, and ended his last Under-12 season ranked number one in Cheshire and was included in the UK's top 50.
In August, he represented Lancashire in an Under-14 tournament in Wimbledon, where he reached the final 16.
Director of Sport at MGS, Mark Walmsley, said: "To win an Under-18s tournament at just 12 years old is a truly phenomenal achievement. "We have always known how good Oliver is, but to compete against, and beat, players who are five years older and more experienced than him shows what an exceptionally talented player he is, with a very bright future ahead of him."
2018 ENTRANCE EXAMINATIONS To arrange a tour of the School please call 0161 224 1077 "A friendly, caring environment in which each girl can feel confident and flourish" To arrange a tour call 0161 224 1077 Wellington Road, Fallowfield, Manchester M14 6BL wgs.org Means -tested bursaries now available from Year 5 upwards For Year 7 entry: Friday 12th January 2018 For Years 3-6 entry: Saturday 20th January 2018
89 December/January 2018 | salutions.co.uk How have you found your first year in the post? I am honoured and privileged to lead this wonderful school. Our special ethos combines a genuine love of learning with ambition, community and compassion, making Withington an exciting and rewarding place to be. In the past year, we have celebrated many fantastic achievements and continued to make great progress with upgrades to our buildings and grounds. Withington girls have excelled in an array of academic arenas, made outstanding contributions to school sport, music, drama and art, and shown a strong sense of social responsibility towards each other and those beyond the school gates through their charity fundraising and community work, both at home and further afield in Uganda, The Gambia and Sri Lanka.
Exceptional A-level and GCSE results have again been attained, seeing Withington ranked as the top girls' independent school in the north of England. It has been an extremely busy year – but one which has brought immense pride and satisfaction. I could not be more proud of our girls and staff.
What changes have you implemented? My focus as Headmistress is to ensure that we continue to promote Withington's unique qualities and are never complacent – we want our girls to have the best experience possible, enabling them to leave ready to face with confidence the challenges of life beyond. Our girls now have access to mobile technology in every lesson, opening up more opportunities for digital learning, supported by pupil and staff-led e-safety initiatives. Our Junior School is well established in its new home, and we have found innovative uses for our community 'Hub'; art exhibitions, musical recitals and other school events – and it now also contains a cosy wellbeing area.
Mindfulness classes and a new outdoor space, where girls can enjoy fresh air in a sociable garden, have also been part of our wellbeing focus. Our alumnae network continues to thrive, and our girls benefit from their help and inspiration.
What are the next steps for the school? Work has commenced on our impressive new £1.75m sports development, which will help significantly to revolutionise our facilities. The promotion of physical activity for girls was there from the outset in the founding principles of the school, which were radical at the time, and this development will ensure that commitment continues well into the 21st century. What's in your office? A beautiful painting of a boat under sail by a former pupil and a contrasting city centre Manchester scene by a local artist. And, in pride of place, a wooden engraving of our school motto, 'Ad Lucem' (Towards the Light), which dates back to the earliest days of the school and still inspires us today.
Your ideal weekend?
A theatre visit or the great outdoors – both if possible! Hero/heroine? Ernest Shackleton, for combining courage and adventure with compassion, and Emily Simon, one of the school's founders, who had the foresight to acquire the extensive playing fields for the school. A favourite quote? From caring comes courage (Lao Tzu, Chinese writer and philosopher). Meet Withington Girls' School Headmistress, Sarah Haslam We speak to Sarah Haslam about her first year in post and her vision for Withington. Appointed as a teacher of English in 1995 and promoted to deputy head in 2007, she became headmistress in September 2016.
December/January 2018 | salutions.co.uk 90 Tel: 0161 456 9000 www.stockportgrammar.co.uk Inspiring your child Inspiring your child An independent school for girls and boys from 3-18 years Assistance with fees available at 11+ and 16+ (means tested) FOUNDED IN 1487 STOCKPORT GRAMMAR SCHOOL Senior and Junior School day tours available Extensive school bus routes including Sale & Hale Senior School Entrance Exam Wednesday 10th January 2018 Junior School and Pre-Reception Open Morning Saturday 19th May 2018, 10am - 12pm 11+ Entrance Examination Monday 8 January Junior School Open Morning Saturday 17 March, 10:00am – 12:30pm Come and see our fantastic school and facilities!
From ages 2–18 Aspire not to have more, but to be more
91 December/January 2018 | salutions.co.uk The entrance examination season for independent schools in the North West will soon be upon us. Having worked in three independent schools in the area, and now in my role leading a fourth, I have seen many nervous Year 6 students – both girls and boys – approach the school door on entrance exam days with huge amounts of trepidation. Parents are often seen standing over their children, asking them if they have their pencil cases, candidate numbers and various bits of stationery.
I sometimes wonder who is the most nervous – child or parent. Invariably, it is the latter! So, what are my top tips for parents this examination season?
Read the invitation letter from the school The school will give you all the information you need to manage the day. You will be told about times to drop off and collect your child, and some schools will include your child's candidate number in the invitation pack, together with various forms you may be required to complete. If you are given anything to fill in or something to stick on your child's jumper, do this before coming to the school. Being organised as a parent will ease the pressure on the morning and will also alleviate any undue stress your child may be feeling.
Praise the effort of your child Some parents come into school coaching their child on last-minute algebraic techniques, telling them how to answer verbal reasoning questions and offering tips for creative writing! This time could be better spent simply encouraging your child to do his/her best and praising the effort that is being shown.
This approach has proven results; remember that your child will already feel pressure to please you and will be worried about letting you down. Get there early! Give yourself plenty of time to travel to the school. Traffic and parking are invariably worse on entrance examination days, and the last thing you need is adding parking and travel concerns to the worries of the day.
Remind your child about examination technique Remind your child about the basics when it comes to answering questions on the examination paper. They should try and pace themselves well and not spend too much time on one question. Furthermore, they should always show their method of working in response to maths questions. They may achieve method marks, even if they get an answer wrong! Preparation, preparation, preparation Preparation is everything; however, I am not just talking about completing practice examination papers. Ensuring that both you and your child get a good sleep the night before, and waking them up early so that they have plenty of time to eat a good breakfast and set off early, is really important for ensuring that your child has a calm start to the day.
Remember, the school will want your child to have a good day and will be working hard, behind the scenes, to ensure that the experience is an enjoyable one. Encourage your child to embrace the opportunities available to them during the day, to meet other children and to start making friends; they may well be sitting next to them in a few short months' time! Top Tips for Entrance Examinations Helen Jeys, Headmistress at Alderley Edge School for Girls
92 December/January 2018 | salutions.co.uk WHAT'S ON Dick Whittington Until 7 January Opera House John Barrowman stars as the hero Dick Whittington, setting out to make his fame and fortune in London, alongside legendary double act The Krankies playing the roles of Councillor and Jimmy Krankie.
We are promised lots of interactive fun, laughter and music. Red Riding Hood and the Wolf 7-30 December HOME You may think you know the story of Little Red Riding Hood, but this time we hear from the wolf – a wolf with a broken heart! This wolf isn't big or bad, instead he's shy and pretty much an all-round nice guy. Ages 6+.
Aladdin Until 7 January Stockport Plaza Ted Robbins of Phoenix Nights and The Slammer fame makes a welcome return to the Plaza as Dame Widow Twankey in their wonderfully classic panto Aladdin. Alongside Ted, Coronation Street actor Brian Capron plays the evil Abanazar – expect boos aplenty. Dick Whittington Until 13 January Oldham Coliseum Fabulous costumes, glitz, glamour and all-round silliness feature in this year's seasonal offering from the Coliseum. Cinderella 15-31 December The Dancehouse This terrific family show is filled with all the traditional pantomime ingredients, along with fabulous costumes, comedy and plenty of excitement for the little ones.
Love Actually Spectacular 9 December The Mayfield Depot Immersive big-screen screening of Love Actually, complete with live surprises, complimentary drink, street food and a themed cocktail bar. Little Red and The Big Bad Wolf 8, 9, 10, 15 & 16 December Z-Arts A bold and highly theatrical retelling of the well-known classic tale, packed with music, dance and song. Before the show, all ticket holders can take part in arts and crafts in the café and, after the show, there is a goody bag to take home and a chance to win lucky dip prizes.
Lanterns at Chester Zoo Until 30 December Chester Zoo Life-size animal lanterns, performers, puppets and a sprinkle of Chester Zoo magic create the perfect setting for a heartwarming and memorable festive evening for all ages.
The Siege of Christmas 13-20 December Contact The Spirit of Christmas has been taken and Contact & Slung Low need your help to save it and the big day. Starting outside the main doors of Contact, and taking you to places that audiences never usually see, this is an immersive theatrical adventure for young audiences and their families (aged 5+).
A Christmas Carol Until 13 January Bolton Octagon Charles Dickens' cherished Christmas tale is brought to life in this enchanting stage adaptation, which is packed full of joy, song and magic. Featuring a host of classic Christmas carols, this heartwarming and uplifting story is perfect for all the family (aged 5+). The countdown to Christmas is truly here, with pantos, festive workshops, illuminated zoos and gardens, gorgeous festive musicals, drive-in yuletide movies and seasonal markets in place across the region. Many of the shows run into the New Year, so there is plenty of opportunity to enjoy the celebrations well into January.
By Catherine Reed FESTIVE EVENTS & SHOWS ELF – The Musical Until 14 January The Lowry Based on the beloved movie starring Will Ferrell, ELF is the wonderful tale of Buddy, a young orphan child who mistakenly crawls into Santa's bag of gifts and is transported to the North Pole. This fabulously funny musical show is simply Christmas on a stick; everything you could want for a festive treat! Ben Forster stars as Buddy and Liz McClarnon plays Jovie. ELF Workshop Until 1 January The Lowry Outlet Enter the elves workshop, inspired by ELF – The Musical currently playing at The Lowry Theatre, and see how they prepare for Christmas.
Complete the ELF Trail, enter via a magical igloo and journey through a magical forest.
93 December/January 2018 | salutions.co.uk The Extraordinary Tale of Holly Christmas 20-31 December The Lowry A festive adventure jam-packed with songs, music, puppetry and Christmas magic. Can a magic wish and two very special visitors help Holly find the Christmas she has always dreamed of? Christmas at Dunham Massey Until 30 December Dunham Massey A one-mile sparkling path winds through the historic woodland, with plenty of surprises along the way! Wander beneath illuminated tree canopies, glimpse the fire garden, and discover singing trees in this enchanted after-dark experience. Winter Wonderland 9 December – 1 January: EventCity, Trafford Centre Experience the UK's largest indoor winter wonderland – there's so much to do and see, including rides, attractions, food stalls and, for the little ones, a chance to meet Santa.
Backed by a brilliant band, Olivier Award-nominated actress Josette Bushell-Mingo mixes story and song as she draws together tales from the life and extraordinary career of Nina Simone. DRAMA Around the World in 80 Days Until 7 January The Lowry Phileas Fogg and his loyal valet Passepartout circumnavigate the globe in this thrilling chase against the clock. This is a fast, furious and funny adventure story – if you enjoyed productions such as One Man, Two Guvnors or The Play That Goes Wrong, you will absolutely love this show.
Royal Shakespeare Company presents Hamlet 26 January – 3 February The Lowry Rising star Paapa Essiedu takes on the title role and Simon Goodwin directs in this riveting and contemporary take on Shakespeare's powerful tragedy.
OTHER FAMILY EVENTS & SHOWS The Gruffalo Until 7 January The Lowry Join Mouse on a daring adventure through the deep dark wood in Tall Stories' magical musical adaptation of the Julia Donaldson and Axel Scheffler picture book. Great fun for all children aged 3 and over. MUSICALS Beautiful – The Carole King Musical Until 6 January Palace Theatre Beautiful tells the story of Carole King's remarkable rise to stardom; from being part of a hit-song writing team with her husband Gerry Goffin to becoming one of the most successful solo artists in pop history. The show features countless classics, such as You've Got a Friend, Up on the Roof and You've Lost That Loving Feeling.
Guy and Dolls Until 27 January Royal Exchange In this new production, Frank Loesser's timeless musical is relocated to Harlem during its renaissance, and celebrates the vivacity of that era bursting into life. Expect a host of unforgettable songs, including Luck Be a Lady and Sit Down, You're Rockin' the Boat. Nina – A Story About Me and Nina Simone 30 January – 3 February The Lowry
December/January 2018 | salutions.co.uk 94 To donate call 0161 225 0225. Or go to humanappeal.org.uk Human Appeal, who have the biggest aid operation of all British non-governmental organisations (NGOs) working in Mosul and are based in Greater Manchester, says that if the international community does not support the city's recovery, following the campaign to retake Mosul from ISIS, which began a year ago, then it is likely that instability and conflict could resurface in Iraq's beleaguered second city in the coming years.
The battle to control Mosul began on October 17th 2016, however, Omar Ali, who is Human Appeal's Head of Mission in Iraq, is warning the international community to "act now or risk future chaos in the years to come". Omar also expresses concerns regarding the recent tensions between the Kurdish Regional Government and the Federal Government of Iraq: "One of the considerable successes of the Mosul campaign, from a humanitarian perspective, was how the Federal Iraqi and Kurdish authorities accommodated NGOs to facilitate frontline assistance to those in need during and following the conflict.
However, with the current internal uncertainty, we are primarily concerned how this will affect, and potentially hinder, our ability to conduct on-going daily life-saving work. We hope that both the Federal Iraqi and Kurdish governments will be able to continue to commit in good faith to facilitate the vital work of the humanitarian community.
"Whilst we are right to be concerned about the internal uncertainty looming over other areas of Iraq during the past week's events, we must not ignore that 17th October is a major milestone in Mosul. A year ago, the Battle of Mosul began and whilst those outside of Iraq might think that the operation is over, it is clear to us here on the ground that if the international community does not rally around to support Mosul's early recovery, reconstruction, economic revival and social cohesion quickly, it is more likely that conflict and violent politics may manifest themselves again in future years, which will further destroy the lives of many that have already suffered.
"Whilst NGOs like Human Appeal have been ramping up the aid operation here in Mosul, there are still a lot of needs still to be met, such as mental health treatment and psychosocial support for both adults and children. A huge investment in mental health experts is needed to rid the psychological trauma that has scarred Mosul's consciousness. We need to start talking about how we rebuild people, as well as infrastructure. "We at Human Appeal have conducted nearly 20,000 household assessments in Mosul, reaching around 120,000 people, and their key worries for their city and their future of Mosul are jobs, safety, security and key human rights, such as access to education and clean water.
It has been estimated that it will take 25 years before Mosul is decontaminated from unexploded objects. This, I fear, is a fitting analogy for Mosul – lying within the city's ruins are a series of potential explosives, and we need to work now to prevent future damage." "International community must act immediately or risk future chaos," warns leading UK charity in Mosul on the anniversary of battle
95 December/January 2018 | salutions.co.uk Gadgets RIDEABLES This issue, we're looking at things you can ride with electric motors First of all, let's talk about e-bikes. Some context: I'm a cyclist. So, when I go to a cycle show or pick up a bike magazine, I hate seeing e-bikes all over the place. They're not for us! It's like being a motorbike fanatic, queuing up for hours to get into the Motorcycle Live show, and finding the NEC full of cars. That doesn't mean I hate e-bikes. I just don't like lazy marketers and publishers assuming I'd be interested in them because I'm into two wheels. Pedal power and electric power appeal to very different, often opposite, types of buyer.
E-bikes, however, are great for non-cyclists. The sales figures speak for themselves – they're a brilliant solution for people rehabilitating from injury, people with disabilities, or simply those who like freedom and fresh air without it needing to be a training session.
This Scott E-Sub Tour is one of the best because it's one of the comfiest – which is what most e-bike buyers want. You can carry your luggage, get to work, see some sights and cover some distance, all with minimal effort and, best of all, no pretence of being a 'hardcore' performance machine. From £1,700, scott-sports.com For the kids, meanwhile, here's a slightly more minimal way of getting around – not to mention showing off. I say that because, as a 40-year-old man, I cannot stay on this thing no matter how much I try. Yet I see schoolkids flying around town on them effortlessly, and I'm both impressed and jealous.
I'm talking about the hoverboard which, despite promises from Hollywood in my childhood, doesn't actually hover – yet is almost as mystifying in its alien means of propulsion. The leading manufacturer is Swegway, whose products start from around £199 and whose range now includes built-in Bluetooth speakers, UV lights, off-road wheels and even a mobile app for 'health-checking' your hoverboard. Fancier models also include self-balancing and regenerative braking.
swegway.store Finally, I wonder if the e-skateboard has already wound up the skaters as much as e-bikes have us cyclists? The e-skateboard may not have found its market yet, but I think it's worth a look, purely as an impressive piece of tech innovation. The compactness of the batteries and motors, versus their power and longevity, is quite phenomenal. I'm sure 'real' skaters would say a motor defeats the object, while non-skaters might feel a little apprehensive climbing aboard one of these things, but I reckon all it will take is Lewis Hamilton boosting round the paddock or Justin Bieber scooting across a stage, and they'll sell in their millions.
From £399, maxfindboards.com By Oliver Chesher
96 December/January 2018 | salutions.co.uk ANOTHER TINY DEVIL? Here's a sneak preview I haven't seen in real life yet: the Abarth 124 Spider. A while ago, I wrote with some excitement about how the Abarth 595 – which looks to the untrained eye like the Fiat 500 it's based on – sounds like a tiny devil, thanks to its fabulously tuned exhaust system. Now it seems you can get that same low-frequency rumble from the famous Record Monza exhaust, this time in a proper two-seater sports car. Based on the Fiat 124 Spider, the Abarth is clearly distinguishable by its scorpion badge and design cues that hint at the brand's history, such as the trademark matt black bonnet – a reference to the classic Abarth 124 Rally, which sported a matt finish to prevent the driver being dazzled by the sun.
With a snug, low seating position and perfect weight distribution, this promises to be a real stripped-back, lightweight and, most importantly, fun driving experience. Not over-powered or overly expensive and, perhaps best of all, not too quiet. Maybe it's a generational thing, but I always thought 4x4s and off-roaders ought to have a square, boxy roof – like the Land Rover Defender or Mercedes-Benz G Wagen. But my generation's thinking was left behind years ago, when they started calling such vehicles 'SUVs' and, to my bewilderment, they even started making them sporty… The latest trend in SUVs is coupé-bodies – which Mercedes has done with the GLE and GLC, and BMW with the X4 and X6.
Even when my beloved Land Rover got into the game with the Evoque, I'll admit, I didn't get it. The idea of a low, sloping coupé roof coupled with the high and upright SUV platform looked all wrong to my old-fashioned eyes.
However, I think this Lexus RX is the best of the bunch looks-wise. The Japanese luxury SUV wasn't always known to be a looker, but the fourth generation is stunning, and it's the floating roofline that makes it. The signature Lexus 'spindle grille' is there up front too, giving it the menacing face of all current Lexus models, and the driving experience is just as exciting as the design – with 300bhp full-hybrid engines and eight-speed automatic gearbox, plus Adaptive Variable Suspension to adjust ride characteristics as required.
Best of all, in a market where even new ideas like coupé-bodied SUVs can quickly date and look homogeneous, the styling of the RX is so bold as to be truly unique.
Available now from RRG Lexus Stockport. THAT ROOFLINE By Oliver Chesher
D E S I G N AS P I R E Aspire Design is the hallmark of British excellence in bespoke automotive design and craftsmanship. Aspire to great heights by creating the definitive on-road statement and make every journey extraordinary. London: 020 7118 0048 | Manchester: 0161 207 0227 www.aspire-design.co.uk Julian Kronfli Photography - www.juliankronfli.com