RTI Press 2021 National Institute of Justice Forensic Science Research and Development Symposium
Page content transcription
If your browser does not render page correctly, please read the page content below
RTI Press                                    Conference Proceedings
                                                             April 2021

2021 National Institute of
Justice Forensic Science
Research and Development
Symposium
Nicole S. Jones and Erica Fornaro, Editors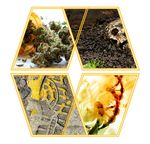 RTI Press publication CP-0013-2104
                                            RTI International is an independent, nonprofit research organization dedicated to
                                            improving the human condition. The RTI Press mission is to disseminate information
                                            about RTI research, analytic tools, and technical expertise to a national and international
                                            audience. RTI Press publications are peer-reviewed by at least two independent
                                            substantive experts and one or more Press editors.

                                            Suggested Citation
                                            Jones, N. S., and Fornaro, E. (Eds.). (2021). 2021 National Institute of Justice Forensic Science
                                            Research and Development Symposium. RTI Press Publication No. CP-0013-2104. https://
                                            doi.org/10.3768/rtipress.2021.cp.0013.2104

                                            This forum was funded through a cooperative agreement from the National Institute of Justice (2016-MU-
                                            BX-K110), Office of Justice Programs, US Department of Justice. Neither the US Department of Justice nor
                                            any of its components operate, control, are responsible for, or necessarily endorse, this forum. The opinions,
                                            findings, and conclusions or recommendations expressed in this forum are those of the presenter(s) and do
This publication is part of the RTI Press
                                            not necessarily reflect those of the Department of Justice. Any products and manufacturers discussed are
Conference Proceedings series.
                                            presented for informational purposes only and do not constitute product approval or endorsement by the US
RTI International                           Department of Justice.
3040 East Cornwallis Road
                                            ©2021 RTI International. RTI International is a trade name of Research Triangle Institute. RTI and the RTI logo
PO Box 12194
                                            are US registered trademarks of Research Triangle Institute.
Research Triangle Park, NC
27709-2194 USA                                                        This work is distributed under the terms of a Creative Commons
                                                                      AttributionNonCommercial-NoDerivatives 4.0 license (CC BY-NC-ND), a copy of
Tel: +1.919.541.6000
                                                                      which is available at https://creativecommons.org/licenses/by-nc-nd/4.0/legalcode
E-mail: rtipress@rti.org
Website: www.rti.org                        https://doi.org/10.3768/rtipress.2021.cp.0013.2104                                         www.rti.org/rtipress
Contents
  About the Editors                                                                              i
  Steering Committee                                                                             v
  Planning Committee                                                                             v
  Project Directors                                                                              v
ABSTRACT                                                                                         v
INTRODUCTION                                                                                    vi   About the Editors
                                                                                                     Nicole S. Jones, MS, is the
SESSION ABSTRACTS                                                                                1   director of the Innovation,
Track I, Session I                                                                                   Scientific Growth and Training
                                                                                                     (INSIGHT) Program in the
SEIZED DRUGS AND TOXICOLOGY                                                                     1
                                                                                                     Center for Forensic Sciences
  The Rapid Forensic Identification of Psychoactive Plant Types by Multivariate Data                 (CFS) at RTI International.
    Analysis of a DART-MS Plant Database, Featuring a User-Friendly Graphical
    User Interface                                                                              2    Erica Fornaro, AA, is a
     Rabi Ann Musah                                                                                  senior project management
   Increasing Safety, Speed, Sensitivity, and Selectivity of Controlled Substance Analysis 4         specialist in CFS at RTI
     Amber Burns                                                                                     International.

   Determining the Quality of Mass Spectral Library Searches Using a Quantitative
     Reliability Metric                                                                         5
     Preshious Rearden, Vivekananda Shetty, Angelica Noyola, Peter de B. Harrington,
     and Zewei Chen

   Characterization of the Vapor Profile of Fentanyl and Related Analogs for Instrumental
     and Canine Detection                                                                 6
     Lauryn E. DeGreeff, Stephanie Vaughan, Leann Forte, Howard K. Holness,
     and Kenneth G. Furton

   Chemical Foundations for a Cannabis Breathalyzer: Vapor Pressure Measurements and
     a Pilot Breath Collection Study                                                 7
     Tara Lovestead, Adam Friss, Cheryle N. Beuning, Megan E. Harries, Christopher L. Suiter,
     Jason A. Widegren, Kavita M. Jeerage, Greg Dooley, and L. Cinnamon Bidwell

   Evaluation of Pre-Treatment Parameters in Forensic Hair Testing Using Statistical
     Design of Experiments (DoE)                                                                 8
     Brianna Spear and Anthony P. DeCaprio

   Identification of Phase II Opioid Metabolites in Human Hair                                  10
     Megan Grabenauer

   Development and Validation of Two Automated Sample Preparation Techniques for
     the Comprehensive Screening for Biological Matrices Using Liquid Chromatography
     Quadrupole Time-of-Flight Mass Spectrometry: A Correlative Analysis of Drug
     Recognition Expert Evaluations and Forensic Toxicology Results in Suspected Driving
     Under the Influence of Drugs Cases                                                  11
     Rebecca Wagner

Track I, Session II
FORENSIC ANTHROPOLOGY AND FORENSIC PATHOLOGY                                       12
  A DNA Barcoding Strategy for Blow and Flesh Flies Encountered During Medicolegal
    Casework                                                                       13
     Sam Kwiatkowski, Michelle Sanford, Michael Donley, Katie Welch, and Roger Kahn
                                                                                  (continued)
ii

     Contents (continued)
        The Impact of Drugs on Human Decomposition and the Postmortem Interval: Insect,
          Scavenger, and Microbial Evidence                                             14
          Dawnie Steadman, Mary Davis, Thomas Delgado, Katharina Hoeland, Allison Mason,
          Amanda May, Hayden McKee, Charity Owings, and Sarah Schwing

        Modeling the Fluvial Transport of Human Remains in the Sacramento River, California 15
          Eric Bartelink and Colleen Milligan

        Skeletal Trauma Research in Forensic Anthropology                                        16
          Angela L. Harden and Amanda M. Agnew

        Post-Mortem Iris Recognition                                                             18
          Adam Czajka

        Understanding the Pathology of Homicidal Pediatric Blunt Neurotrauma Through
          Correlation of Advanced Magnetic Resonance Images with Histopathology                  19
          Heather Jarrell, Erik Taylor, Colin Wilson, Reed Selwyn, and Marc Mabray

     Track II, Session I
     IMPRESSION AND PATTERN EVIDENCE/TRACE EVIDENCE                                              20
       Black Box Evaluation of Bloodstain Pattern Analysis Conclusions                           21
          R. Austin Hicklin

        Physics and Statistical Models for Physical Match Analysis Utilizing 3D Microscopy
          of Fracture Surfaces                                                                   22
          Ashraf Bastawros, Bishoy Dawood, Tianyu Yu, Geoffrey Thompson, Carlos Llosa,
          William Meeker, Ranjan Maitra, Barbara Lograsso, John Vanderkolk, and Lauren Claytor

        Results of the 2019 3D Virtual Comparison Microscopy Topography Resolution Study
          (VCMTRS)                                                                       23
          Ryan Lilien, Chad Chapnick, Pierre Duez, Eric Meschke, Zachary Carr, and Todd Weller

        Determining Fingerprint Age with Mass Spectrometry Imaging of Triacylglycerols           25
          Young-Jin Lee

        Application of Morphologically Directed Raman Spectroscopy (MDRS) for the Forensic
          Examination of Soils                                                             26
          Brooke W. Kammrath, Hannah Garvin, Nicholas Gogola, Savannah Brown,
          Virginia Maxwell, John A. Reffner, Peter R. De Forest, Christopher Palenik,
          Peter de B. Harrington, Deborah Huck-Jones, Bridget O'Donnell, and Andrew Whitley

        Raman Microspectroscopy and Advanced Statistics for Detection and Characterization
          of Gunshot Residue                                                               27
          Igor K. Lednev

     Track II, Session II
     FORENSIC BIOLOGY/DNA                                                                        28
       Population Distribution and Factors Affecting Individual DNA Shedding Propensity          29
          Mechthild Prinz

        Persistence of Touch DNA for Forensic Analysis                                           31
          Meghan Ramsey, Natalie Damaso, Isabel Smokelin, Martha Petrovick, Joshua Dettman,
          Christopher Saunders, and Cedric Neumann

                                                                                         (continued)
iii

Contents (continued)
   Towards Developing Forensically Relevant Single-Cell Pipelines by Incorporating
     Unsupervised Clustering                                                               32
     Ken Duffy, Leah O'Donnell, Harish Swaminathan, and Catherine Grgicak

   A Universal Method for Biological Stain Identification and Analysis Using Raman
     Spectroscopy                                                                          33
     Igor K. Lednev

   The Effect of Storage Conditions on Estimates of the Age of Dried Bloodstains           34
     Robert Allen

   An Epigenetic Multiplex Capable of Discriminating Body Fluid Type, Age, and
     Phenotype                                                                             35
     Bruce R. McCord

POSTER ABSTRACTS                                                                           36
Poster Abstracts I
SEIZED DRUGS AND TOXICOLOGY                                                     36
  Coupling Raman Spectroscopy with Ambient Sampling, Portable Mass Spectrometry
    for On-Site, High-Throughput Evidence Confirmation on a Single Instrumental
    Platform                                                                    37
     Christopher C. Mulligan

Poster Abstracts II
FORENSIC ANTHROPOLOGY AND FORENSIC PATHOLOGY                                               38
  NMDID: A New Resource for Forensic Anthropology                                          39
     Heather J.H. Edgar and Shamsi Daneshvari Berry

   Auto-Curation of a Large Human Decomposition Image Collection                           40
     Sara Mousavi

   A Conceptual Framework for Constructing and Integrating Insect Thermal Profiles
     into Death Investigations                                                             41
     Travis W. Rusch, Jeffery K. Tomberlin, and Aaron M. Tarone

   How Skin Color Affects Bruise Assessments by Alternate Light: Results of
     a Randomized Controlled Trial                                                         42
     Katherine Scafide, Nesibe Kutahyalioglu, Nancy Downing, Matthew Hayat,
     and Daniel Sheridan

Poster Abstracts III
IMPRESSION AND PATTERN EVIDENCE/TRACE EVIDENCE                                             43
  Security Crystals: NIR-to-NIR Upconverting Nanoparticles for Fingerprint
    Identification and DNA Extraction                                                      44
     William Cross, Jon J. Kellar, Mengyu Qiao, Ben Ramseyer, Dennis Kovarik,
     Sierra Rasmussen, Aravind Baride, P. Stanley May, Amit Chowdhury, and Linda DeVeaux

   Statistical Error Estimation for an Objective Measure of Similarity to a Latent Image   45
     Donald Gantz

   Post-Blast Explosives Attribution                                                       46
     Paul Ippoliti, Jeffrey Werlich, Dennis Hardy, Josh Dettman, Cami Fuglsby,
     Chris Saunders, and Chris Yarnes
                                                                                     (continued)
iv

     Contents (continued)
        The Use of Computational Models for Fire Investigation                                 47
          Daniel Madrzykowski, Mark McKinnon, and Joseph Willi

        Forensic Interpretation of Multiple Concurrent Audio Recordings                        48
          Robert C. Maher

        Key Factors in Particle Combination Analysis                                           49
          David A. Stoney and Paul L. Stoney

        Occurrence and Utility of Non-Identifiable Fingermarks                                 50
          David A. Stoney and Paul L. Stoney

        Validating the Sexual Lubricant Database Using True Known and Unknown Samples
          for Forensic Analysis                                                                52
          Santana A. L. Thomas, Brooke Baumgarten, Safiya Best, Nancy Flynn, Sharon Dale,
          and Candice Bridge

        Characterization and Analysis of Lithium-Ion Battery Fire Signatures and Debris        53
          Haotian Yan, Kevin C. Marr, and Ofodike A. Ezekoye

     Poster Abstracts IV
     FORENSIC BIOLOGY/DNA                                                                      54
       Preservation of Forensically Relevant Biological Materials with Commercial
         Off-the-Shelf Antioxidants and Chelators                                              55
          Abigail S. Bathrick and Jon Davoren

        A Rotational Platform-Driven Microdevice for Differential Separation, Purification,
          and Amplification of Sexual Assault Forensic Samples                                 56
          Tracey Dawson Cruz and Jordan O. Cox

        Paper Microfluidic Single-Walled Carbon Nanotubes Chemiresistive Biosensor Arrays
          for Body Fluids Identification                                                  58
          Ashok Mulchandani

        Evaluation of MPS Technology on Tissues Collected from the Body Farm for Forensic
          Identification                                                                       59
          Lauren Reilly, Vishakha Sharma, Donald Siegel, Elisa Wurmbach, and Amy Mundorff

        Improving Results from Touch DNA Evidence with Optimized Direct PCR Methods            60
          Anna Salmonsen, Abigail S. Bathrick, and Jon Davoren

        Decontamination of Crime Scene Equipment: An Evaluation of Current Methods
          and Best Practices                                                                   61
          Donia Slack, Sarah Norsworthy, Ashley Cochran, Abigail S. Bathrick, and Dane Plaza

        Evaluating and Optimizing DNA Extraction and Amplification Protocols for
          Microbiome-Based Forensic Applications                                               62
          Logan Willis
v

Abstract                                                                            Steering Committee
                                                                                    National Institute of Justice
The 2021 National Institute of Justice (NIJ) Forensic Science Research and
                                                                                    Washington, DC
Development (R&D) Symposium is intended to promote collaboration and
                                                                                    Gregory Dutton
enhance knowledge transfer of NIJ-funded research. The NIJ Forensic Science
                                                                                    Danielle McLeod-Henning
R&D Program funds both basic or applied R&D projects that will (1) increase the
                                                                                    Frances Scott
body of knowledge to guide and inform forensic science policy and practice          Lucas Zarwell
or (2) result in the production of useful materials, devices, systems, or methods
that have the potential for forensic application. The intent of this program is     Planning Committee
to direct the findings of basic scientific research; research and development in    RTI International
broader scientific fields applicable to forensic science; and ongoing forensic      Research Triangle Park, NC
science research toward the development of highly discriminating, accurate,         Jeannine Bratts
reliable, cost-effective, and rapid methods for the identification, analysis, and   Erica Fornaro
interpretation of physical evidence for criminal justice purposes.                  Nicole S. Jones
                                                                                    Lauren Mangum
                                                                                    Tyler Raible
                                                                                    Tom Ewing

                                                                                    National Institute of Justice
                                                                                    Washington, DC
                                                                                    Gregory Dutton
                                                                                    Jonathan McGrath
                                                                                    Danielle McLeod-Henning
                                                                                    Frances Scott
                                                                                    Tracey Johnson
                                                                                    Lucas Zarwell

                                                                                    Project Directors
                                                                                    RTI International
                                                                                    Research Triangle Park, NC
                                                                                    Jeri D. Ropero-Miller, PhD,
                                                                                    F-ABFT

                                                                                    National Institute of Justice
                                                                                    Washington, DC
                                                                                    Lucas Zarwell, MFS, D-ABFT-FT
vi

     Introduction
     NIJ is the federal government's lead agency for forensic science research and development
     as well as the administration of programs that facilitate training, improve laboratory
     efficiency, and reduce backlogs. The mission of NIJ's Office of Investigative and Forensic
     Sciences is to improve the quality and practice of forensic science through innovative
     solutions that support research and development, testing and evaluation, technology,
     information exchange, and the development of training resources for the criminal justice
     community.

     Through the research, development, testing, and evaluation process, we provide direct
     support to crime laboratories and law enforcement agencies to increase their capacity to
     process high-volume cases and provide needed training in new technologies. With highly
     qualified personnel and strong ties to the community, NIJ's Office of Investigative and
     Forensic Sciences plays a leadership role in directing efforts to address the needs of our
     nation's forensic science community.

     RTI International and its academic- and community-based consortium of partnerships
     work to meet all tasks and objectives for the Forensic Technology Center of Excellence
     (FTCoE), put forward under the National Institute of Justice (NIJ) Cooperative Agreement
     No. 2016-MU-BX-K110.

     The FTCoE is led by RTI International, a global research institute dedicated to improving
     the human condition by turning knowledge into practice. With a staff of more than 5,000
     providing research and technical services to governments and business in more than 75
     countries, RTI brings a global perspective. The FTCoE builds on RTI's expertise in forensic
     science, innovation, technology application, economics, DNA analytics, statistics, program
     evaluation, public health, and information science.

     On February 16, 2021, NIJ and the FTCoE held the 2021 NIJ Forensic Science Research and
     Development (R&D) Symposium. This event was held in conjunction with the American
     Academy of Forensic Sciences' 73rd Annual Scientific Meeting. Hundreds of attendees joined
     us online for this all-virtual event to learn about NIJ research awards given to several talented
     researchers spanning the forensic disciplines.

     For more than a decade, NIJ has hosted an annual R&D Symposium to showcase great
     scientific innovations and promote the transition of research into practice. NIJ supports
     research to advance efficiency, quality, reliability, and capacity in the criminal justice and
     forensic science communities; this research focuses on developing new technologies,
     providing proof for evidence-based practices, and evaluating findings for case investigations
     and legal proceedings.

     This year, members of the NIJ Office of Investigative and Forensic Sciences R&D team—
     including program managers Gregory Dutton, Danielle McLeod-Henning, and Frances
     Scott—have worked to create a phenomenal research agenda. The full-day program
     included 26 presentations and 21 posters from principal investigators and their research
     partners; these presentations and posters represent accomplishments from NIJ R&D grants
     awarded during 2015–2019. In Track I, Frances Scott moderated the Seized Drugs and
     Toxicology session, and Danielle McLeod-Henning moderated the Forensic Anthropology
     and Forensic Pathology session. In Track II, Gregory Dutton moderated the Impression and
     Pattern Evidence/Trace Evidence session and the Forensic Biology/DNA session. Most of the
     presentations are archived on the FTCoE's website and are available to view for free.
SESSION ABSTRACTS
          TRACK I, SESSION I
SEIZED DRUGS AND TOXICOLOGY
   Moderated by NIJ Program Manager
             Frances Scott
2          Jones and Fornaro, 2021                                                                                     RTI Press: Conference Proceedings

                                                              The Rapid Forensic Identification of Psychoactive Plant Types by
                                                              Multivariate Data Analysis of a DART-MS Plant Database, Featuring a
                                                              User-Friendly Graphical User Interface
                                                              NIJ AWARD #: 2015-DN-BX-K057

Rabi Ann Musah                                                The abuse of "legal high" psychoactive plants is a worldwide public health
University at Albany, State
                                                              concern that exposes users to dangerous health consequences and even death.
University of New York                                        A major challenge for law enforcement in regulating widespread abuse of
                                                              these plants is the paucity of methods by which to identify them. In general,
                                                              identification of psychoactive plants is limited to only a few species using
                                                              methods such as color tests and microscopic evaluation, chemical/biochemical
                                                              methods, and DNA. Although DNA analysis is the gold standard, the
                                                              genomes for most of the relevant psychoactive plants have not been mapped;
                                                              therefore, this approach cannot always be used. By and large, the other tests
                                                              are presumptive and definitive identification is laborious and time-consuming,
                                                              meaning cases involving these substances are not prosecuted. Developing
                                                              accurate, fast, efficient, and cost-effective techniques for forensic identification
                                                              of psychoactive plant materials is crucial. Direct Analysis in Real Time-High
                                                              Resolution Mass Spectrometry (DART-HRMS) was investigated as an approach
                                                              for building a species-specific chemical signature database that could be
                                                              mathematically interrogated to reveal differentiation between and identification
                                                              of plant species. The rapid acquisition of DART-HRMS mass spectra (i.e.,
                                                              a few seconds per analysis) and the ability to analyze the materials in their
                                                              native form, without pre-treatment steps, enabled the generation of the vast
                                                              number of spectral replicates required for database construction. A machine
                                                              learning–based workflow was implemented in Python for the generation of
                                                              a discrimination model and identification of plant unknowns. An interactive
                                                              graphical user interface (GUI) was also developed to simplify the workflow
                                                              usage for identification of plant materials for end users.

                                                              To create the database, 54 psychoactive species—including plants such as
                                                              Mitragyna speciosa (i.e., Kratom) and Salvia divinorum (i.e., diviner's sage),
                                                              representing a range of sample types that included flowers, stems, seeds,
                                                              leaves, roots, extracts, and brews—were analyzed by DART-HRMS in multiple
                                                              replicates. A DART-SVP ion source (IonSense, USA) coupled with a JEOL
                                                              AccuTOF high-resolution time-of-flight mass spectrometer (JEOL USA)
                                                              operating in positive ion mode was used to collect soft-ionization mass spectra
                                                              in the m/z 40–800 range. The spectra were corrected for background and mass
                                                              shifts and aligned along common m/z values for further multivariate analysis.
                                                              A hierarchical classification tree, divided into three levels (i.e., family, genus,
                                                              and species), was designed—based on taxonomic relationships between plant
                                                              species—to reduce the 54 multiclass problem into several simplified multiclass
                                                              problems. Supervised classifiers such as support vector machine (SVM), linear
                                                              discriminant analysis (LDA), and k-nearest neighbor (KNN) were used to
                                                              train the discrimination models in the nodes of a classification tree, and their
                                                              outputs were fused using the decision fusion approach for sample prediction.
                                                              Performance analysis using fivefold cross-validation revealed the hierarchical

RTI Press Publication No. CP-0013-2104. Research Triangle Park, NC: RTI Press.                                        https://doi.org/10.3768/rtipress.2021.cp.0013.2104
RTI Press: Conference Proceedings                                                Track I, Session I: Seized Drugs and Toxicology                    3

classifier to have 95% prediction accuracy for test samples. Therefore, it enabled
plant species identity to be predicted from the raw DART mass spectra of
unknowns, despite the complexity of their matrices. The developed screening
tool can be readily utilized by crime labs and forensic scientists and does not
require sample preparation steps or knowledge of botany.

RTI Press Publication No. CP-0013-2104. Research Triangle Park, NC: RTI Press.                      https://doi.org/10.3768/rtipress.2021.cp.0013.2104
4          Jones and Fornaro, 2021                                                                                    RTI Press: Conference Proceedings

                                                              Increasing Safety, Speed, Sensitivity, and Selectivity of Controlled
                                                              Substance Analysis
                                                              NIJ AWARD #: 2018-DU-BX-0165

Amber Burns                                                   With the influx of synthetic opioids and other novel psychoactive substances
Maryland State Police                                         into forensic casework over the last several years, laboratories are being
                                                              required to complete a higher volume of increasingly complex cases containing
                                                              increasingly toxic chemicals. These issues have translated to growing burdens
                                                              on laboratories that are facing mounting backlogs. The goal of this project was
                                                              to re-envision the current analytical caseflow of drug evidence and evaluate
                                                              if a re-envisioned workflow can lead to increased safety, speed, sensitivity,
                                                              and selectivity of the examination. The re-envisioned workflow will replace
                                                              screening samples using colorimetric tests and GC-FID analyses with
                                                              screening via direct analysis in real-time mass spectrometry (DART-TOF
                                                              MS) followed by a targeted gas chromatography mass spectrometry analysis.
                                                              The optimized methods were developed using both fractionated factorial
                                                              design of experiments and response surface methodology along with other
                                                              existing statistical processes for establishing reproducibility, repeatability, and
                                                              sensitivities. Current and re-envisioned workflows will be compared through
                                                              blind evaluations of 40 samples designed and collected to test common
                                                              and challenging cases that have been observed in the laboratory. Workflow
                                                              comparison metrics include time for analysis (analyst time and instrument
                                                              time), sensitivities, safety, false positive and false negative rates, and overall
                                                              workflow performance.

RTI Press Publication No. CP-0013-2104. Research Triangle Park, NC: RTI Press.                                        https://doi.org/10.3768/rtipress.2021.cp.0013.2104
RTI Press: Conference Proceedings                                                Track I, Session I: Seized Drugs and Toxicology                    5

Determining the Quality of Mass Spectral Library Searches Using a
Quantitative Reliability Metric
NIJ AWARD #: 2018-DU-BX-0184

Mass spectral library searches are central to identifying unknown compounds                         Preshious Rearden*,1
in forensic science. Generally, the mass spectrum of an unknown compound                            Vivekananda Shetty1
is compared with a collection of reference spectra during the library search.                       Angelica Noyola1
The closest matching spectra can then be used to identify the compound. The
                                                                                                    Peter de B. Harrington2
advantage of a mass spectral library search is that it provides empirical results.
                                                                                                    Zewei Chen2
However, the misidentification of compounds or the inability to identify a
                                                                                                    * Presenting author
compound resulting from the hit list could present challenges for the analyst.
                                                                                                    1 Houston Forensic Science
These challenges are often caused by poor mass spectral quality arising from
                                                                                                     Center
low concentration samples or impurities and background noise. Identification
                                                                                                    2 Clippinger Laboratories,
difficulty may also arise from the sparsity of reference standards in the resulting                  Department of Chemistry and
library data. To measure the quality of each library search result independently, a                  Biochemistry, Ohio University
Quantitative Reliability Metric (QRM) was developed. The QRM uses an intra-
library comparison of the spectra within the inter-library hit list to provide a
quality score of 100% for reliable or ideal matches and lower scores for unreliable
results or when reference spectra are missing from the library. The QRM method
was applied to library searches for opioids. However, it can be used for any
class of drugs or applied to any database to query reference data. The targeted
compounds were opiates, both semi-synthetic and synthetic opioids frequently
identified through forensic analysis in the Greater Houston Area. In this
presentation, we discuss the development and validation of the QRM method.
This includes the development of an automated pipeline for chromatographic
peak detection and column bleed removal from the mass spectrum prior to the
library search.

RTI Press Publication No. CP-0013-2104. Research Triangle Park, NC: RTI Press.                      https://doi.org/10.3768/rtipress.2021.cp.0013.2104
6          Jones and Fornaro, 2021                                                                                   RTI Press: Conference Proceedings

                                                              Characterization of the Vapor Profile of Fentanyl and Related
                                                              Analogs for Instrumental and Canine Detection
                                                              NIJ AWARD #: IAA-2019-20310-DC-DU

Lauryn E. DeGreeff*,1                                         In recent years, there has been an escalation in fentanyl abuse as indicated by a
Stephanie Vaughan1                                            65% increase in fentanyl reports submitted to the National Forensic Laboratory
Leann Forte2                                                  Information System (NFLIS) from 2016 to 2017, making fentanyl the fifth most
Howard K. Holness2                                            frequently identified drug at crime labs by NFLIS in 2017, and drug seizures
Kenneth G. Furton2                                            continued to increase through 2019. The ability to detect bulk product as it
                                                              crosses our borders and prior to its street distribution is an important part of
* Presenting author
                                                              defeating the problem. However, the high potency of fentanyl is dangerous to
1   Naval Research Laboratory
                                                              users as well as law enforcement officers. Given this current environment, it is
2   Florida International                                     imperative to provide a safe and effective method for field detection of fentanyl
    University, International
    Forensic Research Institute                               and related substances for law enforcement officers and first responders. To
                                                              minimize the risk, noncontact detection methods like vapor detection are
                                                              preferred. Vapor detection has the benefit of being noncontact and non-
                                                              intrusive; however, vapor sampling is only feasible when the target vapor
                                                              is present at concentrations high enough to be detected. Although the low
                                                              volatility of target analytes like pharmaceuticals can limit instrumental vapor
                                                              detection, this can be overcome through preconcentration sampling such as
                                                              using solid phase microextraction (SPME). Biological detectors such as canines
                                                              are other highly efficient field vapor detectors, and are frequently used in the
                                                              detection of low volatility analytes, such as explosives and narcotics. Canine
                                                              detectors overcome low vapor availability by detecting the odors associated
                                                              with the parent molecule instead of the parent molecule itself. The collection
                                                              of volatile organic compounds associated with the parent material can be
                                                              referred to as its vapor signature. This presentation will impact the forensic
                                                              community by describing the research to determine the vapor signatures of
                                                              fentanyl and related analogues, and attendees will learn the methods used
                                                              for the headspace analysis as well as similarities and differences in the vapor
                                                              signatures of differing fentanyl and fentanyl-related samples. SPME was used
                                                              to extract volatiles from the headspace of solid fentanyl samples with analysis
                                                              by gas chromatography/mass spectrometry. Following method optimization,
                                                              the headspaces of fentanyl samples to include pharmaceutical-grade and street
                                                              exhibits were measured. Analysis also included a lot-to-lot comparison of the
                                                              pharmaceutical-grade material, in addition to evaluation to fentanyl analogs.
                                                              Finally, forced degradation experiments, including thermal, oxidative, and acid
                                                              degradation, were carried out to determine the origin of the analytes making up
                                                              fentanyl's vapor signature. A number of analytes were identified in the headspace
                                                              of solid fentanyl. Analytes making up the vapor signature of fentanyl included
                                                              benzaldehyde, pyridine, aniline, N-phenylpropanamide, and N-phenyl-4-
                                                              piperidinone. In future research, the identified vaporous analytes will be used as
                                                              targets for detection.

RTI Press Publication No. CP-0013-2104. Research Triangle Park, NC: RTI Press.                                      https://doi.org/10.3768/rtipress.2021.cp.0013.2104
RTI Press: Conference Proceedings                                                Track I, Session I: Seized Drugs and Toxicology                    7

Chemical Foundations for a Cannabis Breathalyzer: Vapor Pressure
Measurements and a Pilot Breath Collection Study
NIJ AWARD #: NIST IAA DJO-NIJ-19-RO-0008

Rapid decriminalization of cannabis by state governments has led to                                 Tara Lovestead*,1
extensive research and development to invent a cannabis breathalyzer for                            Adam Friss1
law enforcement to identify intoxication in a field environment. Several                            Cheryle N. Beuning1
versions of breath collection devices are being marketed for the detection of                       Megan E. Harries1
Δ9-tetrahydrocannabinol (Δ9-THC) in the breath of cannabis users. Alcohol
                                                                                                    Christopher L. Suiter1
breathalyzers are based on decades of breath-ethanol analysis in thousands
                                                                                                    Jason A. Widegren1
of human subjects. At the legal limits of ethanol-breath concentrations,
                                                                                                    Kavita M. Jeerage1
breath can have over an order of magnitude more ethanol than other volatile
organic compounds. Alcohol breathalyzers can also determine impairment                              Greg Dooley2
with as little as one breath. This is due to ethanol's high solubility in blood                     L. Cinnamon Bidwell3
and very high vapor pressure. These thermophysical and chemical properties                          * Presenting author
are necessary to estimate the partitioning of a compound between blood and                          1   Applied Chemicals and
breath and the abundance of a compound in breath. It is difficult to measure the                        Materials Division, National
                                                                                                        Institute of Standards and
thermophysical and chemical properties for terpenes and cannabinoids because                            Technology
of very high boiling points, high molecular weights, or chemical instability.                       2   Department of Environmental
Herein, I present dynamic vapor microextraction, a method specifically                                  and Radiological Health
designed for measuring the vapor pressures of cannabinoids and terpenes.                                Sciences, Colorado State
                                                                                                        University
I will present the first-ever vapor pressure measurements of THC and CBD
                                                                                                    3   University of Colorado
(cannabidiol) and the vapor pressures of the terpene linalool. The vapor pressure                       Institute of Cognitive Science
measurements of THC are approximately eight orders of magnitude lower than
that of ethanol at 40°C. Finally, I will discuss our partnership with colleagues at
the University of Colorado Boulder to obtain breath samples before and after
cannabis use. We are examining these samples for cannabinoids, terpenes, and
other potential biomarkers that may specifically indicate recent use. Due to
the extremely low vapor pressure of THC measured in our laboratory, we have
selected impaction filter devices. During this presentation, I will discuss our
pilot breath collection study and present the preliminary results.

RTI Press Publication No. CP-0013-2104. Research Triangle Park, NC: RTI Press.                      https://doi.org/10.3768/rtipress.2021.cp.0013.2104
8          Jones and Fornaro, 2021                                                                                   RTI Press: Conference Proceedings

                                                              Evaluation of Pre-Treatment Parameters in Forensic Hair Testing
                                                              Using Statistical Design of Experiments (DoE)
                                                              NIJ AWARD #: NIJ-2018-75-CX-0037
Brianna Spear*                                                There are many differing opinions regarding the optimal methods for hair
Anthony P. DeCaprio                                           analysis, especially regarding the decontamination and extraction processes.
Florida International University                              The statistical technique known as design of experiments (DoE) is useful for
* Presenting author                                           assessing pre-treatment methods by evaluating both the individual roles and
                                                              the combinatorial associations between multiple factors. The most effective
                                                              decontamination parameters for fentanyl were evaluated. Blank de-identified
                                                              hair (30 mg) was weighed into an Eppendorf tube and contaminated by adding
                                                              fentanyl in solution before drying in the vacufuge. The samples underwent
                                                              decontamination parameters determined using a 24 fractional factorial
                                                              design. Each sample was randomly assigned specific design points made up of
                                                              combinations of factors of interest in decontamination protocols. These included
                                                              aqueous solvent (0.1% SDS or HPLC water), organic solvent (dichloromethane
                                                              or methanol), and the number of consecutive aqueous or organic washes (three
                                                              or one). Blocking factors were assigned as sequence of washes (organic first or
                                                              aqueous first) and wash time (30 minutes or 30 seconds). Wash solutions were
                                                              analyzed using an Agilent® 1290/6460 LC-QqQ-MS. The optimal extraction
                                                              parameters for methamphetamine, oxycodone, alprazolam, and nordiazepam
                                                              were assessed. Samples (20 mg) of Authentic HRM containing drugs of
                                                              interest were weighed into steel milling jars. The samples underwent extraction
                                                              parameters determined using a 23 full factorial design. Factors of interest
                                                              included extraction solvent/sample size ratio (12.5 or 25 µL/mg), particle size
                                                              (i.e., pulverized into a powder using a ball mill with milling beads for 30 seconds
                                                              or cut into snippets with scissors), and extraction time (2 or 24 hours). The
                                                              samples were extracted using a solvent swelling technique, transferred into
                                                              Eppendorf tubes, and centrifuged for 30 minutes. Post-centrifugation, the eluent
                                                              was subjected to solid phase extraction using a mixed-mode C18 cartridge prior
                                                              to LC-QqQ-MS analysis. Analysis of variance (ANOVA) F-tests were performed
                                                              post-analysis to determine if the parameters were significantly different. The
                                                              F-test completed in the fentanyl decontamination study indicated that the
                                                              combinations of factors were more significant than the factors on their own. The
                                                              F-tests completed in the extraction studies indicated that high-level interactions,
                                                              such as interactions between two to three factors (methamphetamine and
                                                              oxycodone), as well as all interactions (alprazolam), were significant. These
                                                              data suggest that studying variables individually and in combination with each
                                                              other is important to the evaluation of pre-treatment parameters in forensic
                                                              hair analysis methods. A consensus statement was made based on the design
                                                              points with the highest percent recovery to determine which parameters were
                                                              most effective. The optimal method determined for removing fentanyl from the
                                                              surface of hair includes one 30-second wash with dichloromethane followed
                                                              by three 30-second washes with water. The best extraction methods included
                                                              pulverizing the hair prior to a 2-hour extraction in 12.5 µg/mg extraction
                                                              solvent (oxycodone and alprazolam), pulverizing the hair prior to a 24-hour

RTI Press Publication No. CP-0013-2104. Research Triangle Park, NC: RTI Press.                                       https://doi.org/10.3768/rtipress.2021.cp.0013.2104
RTI Press: Conference Proceedings                                                Track I, Session I: Seized Drugs and Toxicology                    9

extraction in 12.5 µg/mg extraction solvent (nordiazepam), and cutting the
hair into snippets prior to a 2-hour extraction in 12.5 µg/mg extraction solvent
(methamphetamine). In conclusion, DoE is a valuable approach for determining
effective pre-treatment protocols for forensic hair analysis.

RTI Press Publication No. CP-0013-2104. Research Triangle Park, NC: RTI Press.                      https://doi.org/10.3768/rtipress.2021.cp.0013.2104
10         Jones and Fornaro, 2021                                                                                  RTI Press: Conference Proceedings

                                                              Identification of Phase II Opioid Metabolites in Human Hair
                                                              NIJ AWARD #: 2019-DU-BX-0021

Megan Grabenauer                                              Although drugs and some metabolites can be measured reliably in hair, it can
RTI International                                             be difficult—if not impossible—to differentiate drugs deposited in hair because
                                                              of actual use of the parent drug from drug that is present due to external
                                                              contamination. External contamination may occur when an individual is
                                                              in the company of users or from environmental exposure in contaminated
                                                              environments. Wash procedures are commonly employed as a step to minimize
                                                              the impact of external contamination; however, there are no standardized wash
                                                              procedures and washing may incorporate drug into the internal matrix of the
                                                              hair shaft.

                                                              The purpose of this project is to look for unique metabolites in hair that are
                                                              indicators of consumption in addition to, or in place of, the parent drugs. Phase
                                                              II conjugated metabolites are ideal markers of use because they are not products
                                                              of common degradation pathways, as is the case for many Phase I metabolites,
                                                              and are not commercially available for the purposes of therapeutic use or abuse.

                                                              Using hair specimens previously analyzed at a commercial reference testing
                                                              laboratory, we performed exploratory research using a variety of LC-MS/
                                                              MS acquisition modes to look for the presence of conjugated metabolites
                                                              in hair from drug-positive specimens. Our previous targeted research has
                                                              shown the presence of morphine-3-glucuronide, morphine-6-glucuronide,
                                                              hydromorphone-3-glucuronide, codeine-6-glucuronide, and oxymorphone-
                                                              3-glucuronide in user human hair specimens. We have expanded this targeted
                                                              method to include 6-acetylmorphine-glucuronide. We used a focused
                                                              metabolomics approach using neutral loss and precursor ion scanning, multiple
                                                              reaction monitoring, and selected ion monitoring to provide complementary
                                                              analyses for determination of Phase II glucuronides and other potential Phase
                                                              II metabolites. Research started with the opioid class of drugs in which hair
                                                              specimens were selected with concentrations above the proposed National
                                                              Laboratory Certification Program Guidelines of 200 pg/mg. This presentation
                                                              will provide an overview of the analytical methods and rationale for choosing
                                                              these acquisition modes. We will discuss the extraction method used for the
                                                              opioid drug class and provide insight into identification of unique Phase II
                                                              metabolites in user hair specimens.

RTI Press Publication No. CP-0013-2104. Research Triangle Park, NC: RTI Press.                                      https://doi.org/10.3768/rtipress.2021.cp.0013.2104
RTI Press: Conference Proceedings                                                Track I, Session I: Seized Drugs and Toxicology                  11

Development and Validation of Two Automated Sample Preparation
Techniques for the Comprehensive Screening for Biological Matrices
Using Liquid Chromatography Quadrupole Time-of-Flight Mass
Spectrometry: A Correlative Analysis of Drug Recognition Expert
Evaluations and Forensic Toxicology Results in Suspected Driving
Under the Influence of Drugs Cases
NIJ AWARD #: 2018-DU-BX-0168

Forensic toxicology analyses rely heavily on results obtained from qualitative                     Rebecca Wagner
screening methods. Given the limitations of these methods, an individual case                      Virginia Department of Forensic
sample tends to require multiple analyses to obtain comprehensive qualitative                      Science
information. In conjunction with the utilization of multiple analytical methods,
sample preparation can be laborious and time-consuming. Automated sample
preparation and liquid chromatography–high resolution mass spectrometry
(LC-HRMS) can be employed to comprehensively evaluate biological samples
for toxicologically significant drugs and metabolites using a single analytical
technique. The Toxicology Section of the Virginia Department of Forensic
Science (DFS) evaluates biological specimens for the presence of drugs in
criminal matters, including driving under the influence of alcohol/driving
under the influence of drugs and death investigations. Over a 2-year period,
DFS Toxicology observed a 32% increase in the number of qualitative and
quantitative drugs reported. Given the number of qualitative and quantitative
drugs reported annually and the variety of drugs evaluated, it is essential that
a screening technique be comprehensive, efficient, and robust to decrease
laboratory turnaround times without limiting the scope of testing. DFS has
developed a fully automated solid phase extraction (SPE) sample preparation
technique to be used for the comprehensive screening of antemortem and
postmortem biological matrices using LC-HRMS. The SPE utilizes 0.5 mL of
biological matrix that is extracted and eluted into two fractions for analysis. The
in-progress validation will meet ANSI/ASB Standard 036 Standard Practices
for Method Validation in Forensic Toxicology. Additional method validation
experiments will be conducted, including establishing acceptance criteria
such as the utilization of mass match, mass accuracy, mass spacing, and mass
abundance scoring. These criteria, among others, are critical for establishing
false positive and false negative rates. To further evaluate the validated method,
over 400 biological matrices will be evaluated using the LC-HRMS method
and the results confirmed utilizing other previously validated confirmation
and quantitation techniques. Through validation and the analysis of authentic
biological specimens, the fully automated SPE extraction is intended to offer a
streamlined approached to the comprehensive screening of biological matrices
within forensic toxicology laboratories.

RTI Press Publication No. CP-0013-2104. Research Triangle Park, NC: RTI Press.                      https://doi.org/10.3768/rtipress.2021.cp.0013.2104
TRACK I, SESSION II
FORENSIC ANTHROPOLOGY
AND FORENSIC PATHOLOGY
 Moderated by NIJ Program Manager
    Danielle McLeod-Henning
RTI Press: Conference Proceedings                                                Track I, Session II: Forensic Anthropology and Forensic Pathology                   13

A DNA Barcoding Strategy for Blow and Flesh Flies Encountered
During Medicolegal Casework
NIJ AWARD #: 2019-DU-BX-0022

Accurate insect identification is critical to estimating time of colonization                                         Sam Kwiatkowski*
and postmortem interval during medicolegal death investigations. Insect                                               Michelle Sanford
specimens are currently identified by evaluating morphological characteristics                                        Michael Donley
as indications of particular taxonomic groups; however, this process is limited                                       Katie Welch
because immature life stages typically lack distinguishing morphologies.                                              Roger Kahn
Identification may be achieved by rearing live specimens; however, this                                               Harris County
process is time-consuming, labor-intensive, and not always successful. These
                                                                                                                      * Presenting author
deficiencies may be addressed through molecular identification by DNA
"barcoding" wherein DNA sequences from unknown samples are matched
to references. This technology enables identification of immature specimens,
may be performed without specialized forensic entomology training, and
requires equipment common to forensic genetics laboratories. DNA barcoding
has been demonstrated in numerous entomological surveys of forensically
relevant species; however, the technology has not been implemented for
medicolegal death investigations. This is partly due to deficiencies in the
technology: no single primer set is capable of distinguishing all of the diverse
species important to forensic investigations. Instead, multiple primer sets and
sequencing reactions are utilized to maximize the species that may be identified.
We propose a simplified DNA barcoding strategy for identifying insects
commonly encountered in casework at Harris County Institute of Forensic
Sciences (HCIFS). The strategy comprises sequencing and phylogenetic analysis
of a single barcoding fragment amplified from the mitochondrial COI locus.
Using verified reference specimens, we show that the DNA barcoding strategy
enables statistically supported identification of species previously encountered
in our agency's medicolegal death investigations, in particular, members of
blow fly genera Lucilia, Calliphora, Chrysomya, Phormia, and Cochliomyia, the
flesh fly genus Blaesoxipha, and the scuttle fly genus Megaselia. The strategy is
advantageous over previous methods in the literature because all target species
may be amplified using a single primer set. Identification is demonstrated for
larvae and pupae collected during past HCIFS medicolegal death investigations
for which species-level identification was undetermined by morphology.
Constructing a database of COI sequences from local specimens is an ongoing
project. This may be used to provide additional statistical analyses, in particular
the interspecific and intraspecific sequence variations, enabling comparisons
to local blow, flesh, and scuttle fly populations. This presentation will impact
the forensic science community by demonstrating a simplified method for
DNA barcoding as a tool for medicolegal death investigations. Future work will
include the continued collection of local population data and elucidation of
respective interspecific and intraspecific sequence variations. In addition, formal
internal validations will be conducted to support casework application.

RTI Press Publication No. CP-0013-2104. Research Triangle Park, NC: RTI Press.                                         https://doi.org/10.3768/rtipress.2021.cp.0013.2104
14         Jones and Fornaro, 2021                                                                                   RTI Press: Conference Proceedings

                                                              The Impact of Drugs on Human Decomposition and the Postmortem
                                                              Interval: Insect, Scavenger, and Microbial Evidence
                                                              NIJ AWARD #: 2018-DU-BX-0180

Dawnie Steadman*                                              Data from the Centers for Disease Control and Prevention show that most
Mary Davis                                                    Americans take at least one drug (including illicit drugs, prescriptions, and other
Thomas Delgado                                                medications) regularly. This means that deceased individuals in the medicolegal
Katharina Hoeland                                             system likely have drugs in their system at the time of death, creating a complex
                                                              postmortem toxicological profile. Although some studies have examined
Allison Mason
                                                              the effects of certain drugs of abuse on insect development for postmortem
Amanda May
                                                              interval estimates, no study has addressed the impacts on the decomposers
Hayden McKee
                                                              of human remains for a wide range of drugs expected to be used near end-of-
Charity Owings                                                life in combination with the diseases they were used to treat. Thus, this study
Sarah Schwing                                                 aimed to correlate the presence of drug metabolites within the human body
University of Tennessee                                       to the diversity and development of necrophagous insects and enteric and soil
* Presenting author                                           microbe communities, as well as scavenger preference. Twenty human donors
                                                              to the Forensic Anthropology Center were placed at the Anthropology Research
                                                              Facility (ARF) from Spring 2019 to Spring 2020. Peripheral and central blood
                                                              serum samples were obtained at intake from each donor to screen for drug
                                                              metabolites in the body at the time of death. Donors were placed on the soil
                                                              surface at ARF and allowed to decompose naturally. Photos and observations
                                                              of insect and scavenging activity were taken daily; soil, maggot, and body fluid
                                                              samples were periodically taken until active decomposition was complete. Game
                                                              cameras captured scavenging activity, and data loggers tracked temperature and
                                                              humidity at the site of each donor. Postmortem ultra-high performance liquid
                                                              chromatography-high resolution mass spectrometry toxicological analysis was
                                                              performed on donor serum, decomposition fluid, maggots, and soil over the
                                                              course of decomposition to assess what drug metabolites were present and how
                                                              they passed from the body to the environment; these results were validated using
                                                              commercial drug standard stocks. Preliminary results show that it is possible to
                                                              not only trace parent drugs but also drug metabolites from a decomposing body
                                                              all the way to its decomposers. As expected, metabolite relative concentrations
                                                              decrease as they pass through the different matrices. Soil analyses indicate
                                                              that soil chemistry and microbe communities have different characteristics
                                                              based on the disease categories of the donors. For instance, individuals with
                                                              respiratory diseases result in greater soil salt concentrations (as measured by
                                                              electrical conductivity) during decomposition than non-respiratory challenged
                                                              individuals, whereas donors with cancer had lower microbial diversity in the soil
                                                              compared with individuals without cancer. Finally, preliminary analyses indicate
                                                              that fly colonization and maggot growth may be delayed and species richness
                                                              decreases under certain drug loading and disease conditions. These analyses
                                                              indicate that antemortem characteristics of donors have significant impacts
                                                              on their own decomposition processes as well as the biology and ecology of
                                                              the organisms that colonize them after death and are ultimately responsible
                                                              for decomposition rates and trajectories. Such inter-individual variation is
                                                              not currently taken into account in PMI estimation methods. Our focus on
                                                              examining intrinsic explanations for this variability is critical for improving
                                                              estimations of PMI across many forensic disciplines.

RTI Press Publication No. CP-0013-2104. Research Triangle Park, NC: RTI Press.                                       https://doi.org/10.3768/rtipress.2021.cp.0013.2104
RTI Press: Conference Proceedings                                                Track I, Session II: Forensic Anthropology and Forensic Pathology                   15

Modeling the Fluvial Transport of Human Remains in the Sacramento
River, California
NIJ AWARD #: 2016-DN-BX-0159

The fluvial transport of human remains is a major area of interest within forensic                                    Eric Bartelink*
anthropology. Fluvial transport focuses on the potential of a riverine system to                                      Colleen Milligan
physically move human remains downstream. Missing persons cases involving                                             California State University, Chico
riverine systems pose major challenges to law enforcement because human                                               Research Foundation
remains may be moved a long distance from their initial point of entry, especially                                    * Presenting author
under high flow rate conditions. To date, very little research has been conducted
to model the movement of human bodies in riverine systems, like the Sacramento
River, which is California's largest fluvial system. Flow rates are regulated by
Shasta Dam at the river's source and are influenced by the numerous tributaries
that feed into the river and by the physical characteristics of the river. The highest
flow rates occur during winter storm events and the lowest during late fall after
irrigation season has ended. Each year, the river claims numerous victims, with
most deaths caused by accidental drowning. However, a small number of bodies
recovered from the river represent suicides, homicides, or have an undetermined
manner of death. Although the Sacramento River spans eight counties, the
project area includes five counties from the southern half of the Sacramento
River. This research adapts an existing hydraulic model (Hydrologic Engineering
Center's River Analysis System; HEC-RAS) to generate a predictive model of
fluvial transport rates of victims who entered the river with known dates and
locations under low, medium, and high flow rate conditions. The HEC-RAS was
originally designed for flood control management but can also simulate advective
and dispersive transport of water quality constituents. The HEC-RAS model
treats a human body as a "pollutant" and can be used to predict distance from
the source given a number of parameters, such as flow rate conditions and river
channel properties. The model is calibrated using two sources of information:
historical case data on river victims collected from sheriff-coroner's offices and
data generated from rescue manikins placed in the river under different flow rate
conditions. Historical data were collected on 150 river victim cases from three
counties in the project area (spanning 1972–2012), 62 (41.3%) of which had
known postmortem interval and transport distance data. This initial stage of data
collection showed that most victims are male, and most deaths are accidental. A
moderate relationship between postmortem interval and transport distance was
found, but postmortem interval only explained a small part of the variation in
transport distance. To supplement the historical data, this study uses two types
of rescue manikins to simulate the body positions of "floaters" and "sinkers."
Data from controlled releases of the floating manikins have been collected under
different flow rate conditions from six locations along the Sacramento River. The
results demonstrate that river curvature and flow rate play a large role in the route
of travel, with repeated tests in the same locations showing similarity in the path
the body travels. The project also uses sinker manikins to study transport along
the riverbed. Data collected at four locations have shown a significant relationship
between type of riverbed substrate and the flow rate and transport distance.

RTI Press Publication No. CP-0013-2104. Research Triangle Park, NC: RTI Press.                                         https://doi.org/10.3768/rtipress.2021.cp.0013.2104
16         Jones and Fornaro, 2021                                                                                    RTI Press: Conference Proceedings

                                                              Skeletal Trauma Research in Forensic Anthropology
                                                              NIJ AWARD #: 2019-DU-BX-0040

Angela L. Harden*                                             Forensic anthropologists contribute to the criminal justice system through
Amanda M. Agnew                                               expert testimony, the majority of which is skeletal trauma analysis and
The Ohio State University                                     interpretation. The Organization of Scientific Area Committees Anthropology
* Presenting author                                           Subcommittee has identified a major gap in the current knowledge and methods
                                                              of skeletal trauma research, analysis, and interpretation. Although there has
                                                              been a major push in forensic anthropology to incorporate biomechanical
                                                              principles into the understanding of blunt force trauma injury analysis, forensic
                                                              anthropologists are still lacking the necessary data to conduct comprehensive
                                                              bone trauma analysis with confidence or error rates. This baseline for
                                                              interpreting skeletal trauma and providing scientific testimony does not satisfy
                                                              the Daubert guidelines that require (1) validated studies, (2) peer review,
                                                              (3) known or potential error rate, and (4) general acceptance. This research—
                                                              conducted in collaboration with forensic anthropologists and biomedical
                                                              engineers—provides controlled experimental bone trauma data; the research
                                                              focuses on fracture mechanics to improve the validity of skeletal trauma analysis
                                                              and interpretation through precise and repeatable analytical methods in an effort
                                                              to fill the identified gap.

                                                              The goal of this research is to validate the relationship between long bone
                                                              fracture characteristics and injury mechanisms by quantifying the differential
                                                              effects of intrinsic and extrinsic variables on fracture characteristics. Two
                                                              specific goals will be addressed throughout this research project. First, to analyze
                                                              relationships between skeletal fracture characteristics and intrinsic variables
                                                              of the individual or the tibia (e.g., age, sex, cross-sectional geometry), as well
                                                              as evaluate covariation of intrinsic variables. Second, to analyze relationships
                                                              between skeletal fracture characteristics and extrinsic experimental variables
                                                              (e.g., loading rate, loading direction).

                                                              This innovative project is the first large-scale study (n=100) to conduct
                                                              dynamic bone fracture experiments to analyze multifactorial predictors of
                                                              fracture characteristics. The originality of the project is the strategic test
                                                              matrix that allows for the evaluation of many common assumptions that form
                                                              the current foundation of simple qualitative trauma analysis. The expected
                                                              outcomes of this work are (1) quantifiable error rates for trauma analysis
                                                              based on controlled experimental blunt force trauma testing with a known
                                                              mechanism and (2) intrinsic and extrinsic explanations for why certain fracture
                                                              characteristics are observed. These results will have a strong impact by providing
                                                              forensic anthropologists validation for their expert testimony that satisfies
                                                              Daubert standards and strengthens their position as forensic experts among
                                                              the community at large. Furthermore, the creation of a public online forensic
                                                              anthropology skeletal trauma (FAST) database will perpetuate rigorous training
                                                              of skeletal trauma analysis for students and professionals at all levels.

RTI Press Publication No. CP-0013-2104. Research Triangle Park, NC: RTI Press.                                        https://doi.org/10.3768/rtipress.2021.cp.0013.2104
RTI Press: Conference Proceedings                                                Track I, Session II: Forensic Anthropology and Forensic Pathology                   17

To date, all specimens for the first goal have been procured; pre-test imaging
is complete; and development of sample preparation, instrumentation, and
testing protocols have been established. At present, we are in the experimental
testing and data collection phase of the first goal. Concurrently, the creation
of the FAST database is being conducted with a focus on layout and code
development. Preliminary data analysis for the first goal will be available for
presentation and discussion.

RTI Press Publication No. CP-0013-2104. Research Triangle Park, NC: RTI Press.                                         https://doi.org/10.3768/rtipress.2021.cp.0013.2104
18         Jones and Fornaro, 2021                                                                                   RTI Press: Conference Proceedings

                                                              Post-Mortem Iris Recognition
                                                              NIJ AWARD #: 2018-DU-BX-0215

Adam Czajka                                                   Postmortem biometrics entails utilizing the biometric data of a deceased
                                                              individual for determining or verifying human identity. Because of
University of Notre Dame
                                                              fundamental biological changes that occur in a person's biometric traits after
                                                              death, postmortem data can be significantly different from antemortem data,
                                                              introducing new challenges for biometric sensors, feature extractors, and
                                                              matchers. This presentation will address the problem of using iris images
                                                              acquired after death for automated human recognition and will summarize
                                                              the National Institute of Justice–funded research efforts aimed at designing a
                                                              software tool and methodology for enhancing unidentified decedent systems
                                                              with postmortem automatic iris recognition. The lecture will present results
                                                              that are unique in several ways. First, it will discuss automatic iris recognition
                                                              results in a scenario when gallery images are acquired before death (perimortem
                                                              images) and the probe images are acquired after death from the same subjects.
                                                              Second, results will be presented from the largest database of perimortem
                                                              and postmortem iris samples, collected from more than 400 subjects by two
                                                              independent institutions located in the United States and Poland. Third, the
                                                              postmortem recognition viability will be assessed using more than 20 iris
                                                              recognition algorithms, ranging from the classic (e.g., Gabor filtering-based) to
                                                              the modern (e.g., deep learning–based) approaches, including methods designed
                                                              by Czajka's research team specifically for the application of iris recognition in
                                                              forensics. Finally, based on lessons learned in this project, Czajka will provide
                                                              key directions for future research.

RTI Press Publication No. CP-0013-2104. Research Triangle Park, NC: RTI Press.                                      https://doi.org/10.3768/rtipress.2021.cp.0013.2104