Secondary School Admissions 2022 - Southend-on-Sea ...
Page content transcription
If your browser does not render page correctly, please read the page content below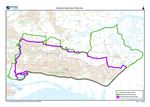 Secondary School
Admissions 2022
Information for admissions to state mainstream schools
for Year 7 in 2022
and for in-year admissions during the school year
2022/23

Published on the Council's website July 2021
Apply online at www.southend.gov.uk/admissions by 31st October 2021

Apply to Southend-on-Sea Borough Council ifPyo
                                            ague a1re resident in the Borough and pay council tax to
Southend-on-Sea Borough Council. This is regardless of which Primary or Junior School your child
currently attends.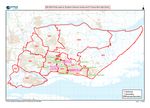 Contents
Foreword ......................................................................................................................................1
Applying for a school place online ................................................................................................2
Introduction...................................................................................................................................3
Important dates in the process .....................................................................................................4
Secondary School Information Events .........................................................................................5
General Admission Criteria...........................................................................................................7
Understanding and Processing Applications against Admission Criteria.................................... 11
In-Year Applications for Secondary School ................................................................................ 21
Other Admission Matters ............................................................................................................ 22
Secondary Schools in Southend-on-Sea...............................................................................23-66
Atypical Admissions – for Year 9 Parents................................................................................... 67
Additional Information and Term Dates ...................................................................................... 68
Admission of Children from Overseas ........................................................................................ 68
Frequently Asked Questions ...................................................................................................... 69
What happens Post 16? ............................................................................................................. 73
Contact Points for Parents.......................................................................................................... 76
Glossary of Abbreviations and Terms: ....................................................................................... 77
Catchment Maps               ................................................................................................................81-83
Foreword
Dear Parent/Carer

All children should have the opportunity to access an education that provides a
broad and balanced curriculum, good quality learning opportunities, and an
environment within which students can maximise their individual talents and achieve
their best possible outcomes.

Selecting the right secondary school, with an environment and ethos that best meets
your child's needs, in which they can thrive, learn, and be successful, is so
important. A school that not only meets your child's academic requirements, but
their social and emotional needs, and a school where they will be happy, safe,
secure, and ready to learn.

This booklet includes information on all the state funded secondary schools in
Southend and their admission criteria and processes. I hope the information provides
you with answers to all the questions that you have, but if there is anything further
you need to know, or if you are unsure of what to do at any stage of the secondary
school admission process, then please contact the Customer Service Centre or the
School Admissions Team, whose details can be found in this booklet.

Moving from primary to secondary school is a key moment in any child's life and I
hope the information in this booklet helps you as you look at all the options as you
make this important decision. I would like to conclude by wishing your children all the
very best for the future and for a happy, positive, and successful secondary
education.

Michael Marks
Executive Director, Children and Public Health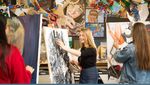 Applying for a school place online
There are two ways to make your application for a school place; it can be done either:
      Online via our website or
      On a paper application. Copies are usually available from the Council at the Civic Centre,
       Victoria Avenue or can be posted on request.
The online system is quick, secure, and confidential. You will be able to create an account and
add your application details, view it, make any changes, and submit your final version before the
closing date, as well as view the offer.
You apply to Southend-on-Sea Borough Council if you pay council tax to Southend-on-Sea
Brough Council. If you do not pay council tax to Southend-on-Sea, you must apply to the local
authority where you pay your council tax. This is regardless of what schools you wish to apply for.
The website address is:

                   www.southend.gov.uk/admissions
It is hoped that as in previous years as many parents as possible will apply online for secondary
school places for September 2022. For the September 2021 round of admissions 92% of parents
applied online.

The benefits of making your application online are:
      the online facility is available 24 hours a day and 7 days a week from 1 September 2021
       until midnight on the closing date of 31 October 2021.
      you can log in and view your application form and you can make changes to the details on
       the application form up until midnight on the closing date.
      the system is secure and has a series of security procedures which keeps the information
       provided safe.
      there is no risk that your application will get lost in the post.
      you can log in and view your child's school offer on national offer day, 1 March 2022. The
       offer will only be sent by email (usually by 10am) on the offer day to those that request it.
       Please check your 'junk' or 'spam' folders as sometimes emails sit in those folders.

Accessing the website to apply online
It is possible to access the website from anywhere with internet access. Free internet access is
available at any Library in the Borough. Please note that you will need an email address to use the
online facility. Where possible, please keep the same email address during the round. Please
inform us if you change your email address during these months if you have applied online.

  Is your child sitting the 11 plus exam?
  You can apply before you receive your results and amend your preferences, up to 31 October,
  once you have your results, or you can apply once you have your results before the deadline,
  31 October. It is up to you, just do not forget to apply!

                                                 Page 2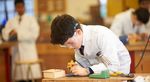 Introduction
The law requires your Local Authority to co-ordinate year 7 admissions to all secondary schools
except independent (fee-paying) or special schools in their area. All secondary schools in the
Borough have academy status and therefore the academy trust is the admission authority for the
school.
The information in this booklet, therefore, details the transfer process between primary and state
mainstream secondary schools and is relevant to your child's first year in secondary education.
Starting secondary school is a major event for all children and we hope that this booklet will
answer most of your questions. If, there is anything further you need to know or if you are unsure
what to do at any stage, please contact us.
The School Admissions Team at the Council will be pleased to answer any questions you may
have regarding catchment areas, online admissions, completion of the Common Application Form,
the allocation of places, waiting lists and the appeals process.

Contact Details
Details of all the relevant contact points and telephone numbers are shown below. If you feel there
is any way that we can improve our service, please let us know.

School Admissions Team
Southend-on-Sea Borough Council
Department for People
Civic Centre
Victoria Avenue
Southend-on-Sea
SS2 6ER

Telephone: 01702 215007 (Department for People)
Telephone: 01702 212934 (The School Admission Team)
Email: admissions@southend.gov.uk
Website: www.southend.gov.uk/admissions

Parental Responsibility
Throughout this booklet, 'parents' should be taken to include all those with parental responsibility,
including guardians and carers.
Any reference to parental responsibility is as defined by the Children Act 1989 (also refer to
Section 576 Education Act, Section 2 of Children's Act). In making an application for a school
place only one parent with parental responsibility is required to do so for the purposes of
admissions. Consent by both parents is not required and the LA does not require the details of
both parents (section 2.2; The School Admissions Code 2021).

Reminders:
You must apply to Southend-on-Sea Borough Council if you are resident in the Borough and pay
council tax to Southend-on-Sea Borough Council. This is regardless of which Primary or Junior
School your child currently attends.

Information in this booklet is for admission to state non-special secondary schools only.
Information on special schools and independent schools in the Borough is available further in the
booklet or on the Councils website.

                                               Page 3
Important dates in the process
Date                 Event
18 May to            Registration period for those wishing to take the 11 plus selection test
2 July 2021          organised by the Consortium of Selective Schools in Essex (CSSE).
                     Details on www.csse.org.uk
From June 2021       Secondary school open evenings, days & information check on school
onwards              websites

1 Sept 2021          Admissions round for transfer to year 7 opens. Applications can be
                     submitted to the Local Authority.

1 September 2021     Closing date for parents to register for their child to take either the Sports
                     or Performing Arts aptitude tests at The Eastwood Academy. Complete the
                     Academy Supplementary Information Form (SIF)
6 to 10 September    Performing Arts (PA) and Sports (S) aptitude tests to be taken at The
(Performing Arts)    Eastwood Academy by those pupils whose parents have registered for
11, 15 and 17        them to take the tests.
September (Sport)
18 September         11 plus selection test to be taken by those pupils whose parents have
2021                 registered for them to take the test with the CSSE

Details to be        Those pupils who took the 11 plus selection test will be advised of the
advised              outcome by CSSE

Prior to 31 October Those pupils who took either the Sports or Performing Arts aptitude tests
2021                at The Eastwood Academy will be advised of the outcome by the school.

31 October 2021      Closing date for Supplementary Information Forms (SIFs) to be returned to
                     St Bernard's High School and St Thomas More High School.

31 October 2021      Admissions round for transfer to year 7 closes.
                     Closing date for the completed Common Application Form to be received
                     by The School Admissions Team (either online or by paper copy). The
                     website for online applications will close at midnight.
1 March 2022         National offer day.
                     Parents that applied online will be able to view the offer online. Letters will
                     be sent by 1st class post to parents who used the paper application form
                     advising them at which school their child will be offered a place.
1 March to           Waiting lists are maintained by the Council for all schools in the Borough.
22 August 2022

1 April 2022         Closing date for 'on time' admission appeals to be submitted to schools.
                     Late appeals will be heard within 30 days of submission.

17 June 2022         All on-time appeals completed for all Secondary schools in the Borough.

22 August 2022       Waiting lists become the responsibility of the individual secondary schools
onwards              and any enquiries should be referred to the school.

                                             Page 4
Secondary School Information Events
The secondary schools in the Borough hold events for year 5 pupils and their parents/carers. This
is for admission to year 7 in September 2022.
The dates and times are listed below are as provided by the schools. If you have any enquiries
about the arrangements for these events these should be directed to the school(s). Parents that
cannot attend one of the sessions below are encouraged to contact schools to arrange a visit.
Many primary schools also run information sessions for parents to assist them in the secondary
admissions process.
We advise parents to visit as many secondary schools as possible, obtain their prospectus and
read the admission criteria before completing the Common Application Form provided by The
School Admissions Team at the Council. Parents may also find the allocation detail in this booklet
helpful.

 School                             Event Type Date and Time
 Belfairs Academy                     Virtual Tour     Thursday 1 July
 Cecil Jones Academy                School Tours       May to July
                                    Open Evening       Thursday 30 September, Evening
 Chase High School                  Open Evening       Thursday 24 June, 5pm to 7.30pm
 Shoeburyness High School           Open Evening       Thursday 23 September from 6pm to 8.30pm
 Southchurch High School            Open Evening       Tuesday 28 September 2021
                                    Open Evening       Tuesday 28 June 2022
 Southend High School for Boys       Virtual Tour      Available on school's website from July
 Southend High School for Girls      Online Event      Available on school's website from July
 St Bernard's High School             Virtual Tour     Wednesday 7 July, Evening
 St Thomas More High School         Open Evening       Thursday 8 July from 4pm to 7pm
                                                       Headteacher Talk 6pm
 The Eastwood Academy                 Virtual Tour     Monday 28 June, Evening
 Westcliff High School for Boys       Virtual Tour     Available on the school's website 22 June
 Westcliff High School for Girls      Virtual Tour     Available on the school's website now

Nearest Neighbouring Schools
 Essex School            Event Type                  Date and Time
 Castle View School                 Virtual Tour     Available on the school's website
 Cornelius Vermuyden                Open Day         Saturday 25th September from 10am to 1pm
 Greensward Academy                Open Evening      Thursday 30th September
 The Appleton School               Open Evening      Thursday 16th September from 6pm
 The Deanes School                 Open Evening      Tuesday 21st September from 6pm to 8pm
 The FitzWimarc School             Open Evening      Thursday 23 September from 6.30pm to 9pm
 The King Edmund School            Open Evening      Wednesday 29 September, time TBC
 The King John School               Open Day         Saturday 11 September, 9am to 1pm
 The Sweyne Park School                Tour          Tuesday 21 September from 6.30pm

                                              Page 5
Statistical Information about Secondary
Schools in Southend
The following table provides information regarding the number of pupils on roll, admission limits,
and preferences received at each school for September 2021.

 School                              Total on roll Admission          Status      Total number
                                      Jan 2020       Limit                         preferences
                                       census       2021/22                        received for
                                               th
                                      (excl. 6                                    admission in
                                        form)                                       Sept 2021
 Belfairs Academy                        1254             292         Academy           999
 Cecil Jones Academy                     666              220         Academy           200
 Chase High School                       862              226         Academy           379
 Shoeburyness High School                1486             310         Academy           927
 Southchurch High School                 677              168         Academy           483
 Southend High School for Boys           896              180         Academy           1297
 Southend High School for Girls          894              180         Academy           1250
 St Bernard's High School                752              175         Academy           600
 St Thomas More High School              818              180         Academy           592
 The Eastwood Academy                    1032             220         Academy           1191
 Westcliff High School for Boys          898              185         Academy           1352
 Westcliff High School for Girls         908              184         Academy           1382

Information on special schools, private schools and alternative provision in the area are provided
later in the booklet. Admission to these schools does not form part of coordination to year 7 by the
School Admissions Team.

Who should make the application?
Parents living in the Borough of Southend-on-Sea must apply to Southend-on-Sea Borough
Council for their preferred secondary schools. Schools can be in or out the Borough. The
Southend Common Application Form is the only way you can apply for a secondary school place
for your child. The form can either be completed and submitted online at
www.southend.gov.uk/admissions or you can complete and return the form available on the
website or from the Council customer services desk at the Civic Centre. Please do not complete
more than one application. If more than one application is received the authority will process the
last one to be submitted. You must submit your application by 31 October 2021.
Where more than one adult shares parental responsibility and lives at a different address, it is
important that agreement be reached prior to making the application on which schools to apply for.
If different applications are received, these applications will be placed on hold and will not be
processed until such time that:
     one joint application is made; or
     written agreement is provided from both parents with one set of preferences; or
     a court order is obtained confirming which parent's application carries precedence.
Parents seeking information should note that the LA will only discuss specific details about your
child's application with the person who completes the form (referred to as the applicant).

What happens if I apply to the wrong local authority?
Your application is not processed.

                                                Page 6
General Admission Criteria
Before Making your Application
   Make time to visit the school/s
   Make realistic preferences (refer to school admission criteria)
   Think about how your child will get to school
   It is recommended that one of your preferences is your catchment school
Education Health Care Plans (EHCP)
Please note that if your child has an EHCP, you will already have received information from the
Special Educational Needs Team regarding the secondary transfer process and you must not
complete the Single Application Form. You can access the SEND local offer at SEND Local Offer.

Selecting Preferences
   You can apply for up to five schools including out of Borough schools and selective schools.
   You should put your preferences in the order you would like to gain a place, 1 being your first
    preference.
The coordinated arrangements mean that the Council will assess which school(s) can offer you a
place according to the admission criteria of the school and if there is more than one school that
can accommodate you, the Council will offer the school for which you expressed the highest
preference. How the allocation of places works is outlined further on in this booklet.
Please be aware that there is no guarantee that any of your preferences will be successful.
As a guide you need to look carefully at how schools offered places in the previous year as
indicated in the school pages of this booklet. Whilst this may not be the same year on year it gives
an indication for example that the school was able to admit all catchment pupils or that it had not
been able to. If you use one of your preferences for a selective school and your child did not reach
the pass mark you will be refused a place at the selective school. Children can only be on the
waiting list for a selective place if they meet the pass mark.
Please check the individual admission arrangements for each school for specific details of how
your application will be considered.

Applying to Schools Outside the Borough
Parents wishing to apply to schools that fall into other Local Authorities are reminded to check the
relevant local authority booklet and the criteria for the school that they are interested in. We
remind you to consider that one of your preferences is your catchment school to ensure that you
have priority at a local school.

Children Living in Southend attending a Primary School not in the Borough
If you live in the Southend-on-Sea Borough and wish to apply for a school outside the Borough
you must include all schools (in and out of the Borough) in your preference selections. If you do
not live in the Southend-on-Sea Borough you must complete the forms for the local authority
where you live.

Supplementary Information Forms (SIF)
The Eastwood Academy, St Bernard's High School and St Thomas More High School require you
to complete a SIF. These are forms used to provide additional information in support of your
application.

                                               Page 7
However, it is not an application form and parents must name the school on the Local Authority's
Common Application Form to be considered as having made a valid application.
SIFs may also be required to apply for places at some schools outside the Borough. The individual
schools concerned will be able to advise you whether a SIF is needed.

Online Applications
You are reminded that:
 All forms must be submitted before midnight on 31 October 2021. All applications forms must
  be submitted to be considered
 Unsubmitted application forms will not be considered
 Please ensure that you have read the Terms and Conditions before you submit your
  application
 If you change your application at any time, you must ensure that it is resubmitted, otherwise
  the changes on the application cannot be processed. In this situation your most recently
  submitted form will be considered.
 It is the parents' responsibility to ensure that the sibling details have been provided on your
  application form. Please double check. You can view the sibling details on your online form and
  update them before the closing date

Sibling Details
Please ensure that you have provided us with sibling details on the application form where
applicable. You should check the priority given to siblings in each school's admissions criteria to
assess the chances of siblings gaining a place at the same school.
There is no automatic guarantee that siblings can go to the same school. Your chances will be
reduced if you do not apply on time.
Please do not assume that the School Admissions Team are aware of any siblings. It is your
responsibility to ensure the sibling details are provided on the application form. Please inform the
School Admissions Team if the sibling changes school during the admission round as this will
influence the ranking of the submitted application form.

Submitting your Application
Please check what you have 'submitted' on the online form as that is the only information used
when allocating places. It is not possible to process un-submitted forms.

Acknowledging Receipt of your Application
All applications receive confirmation of receipt.
     If you applied online, once you submit your form, you will receive an email confirmation that
       your application has been received.
     If you applied by post, a letter confirming receipt will be posted to you.
If you apply on paper and post your form to us, we recommend that you obtain proof of postage. If
the application form is not received by the closing date, you will need to show evidence that it was
posted before the closing date.
Regardless of how you applied you can email the team on admissions@southend.gov.uk with any
queries.

Offers of School Places
If you made an online application for a school place, we will let you know by email on National
Offer Day at which school your child has been offered a place unless you have requested to
receive your offer by post. If you applied on the paper application form, you will be sent a letter by

                                               Page 8
first class post, on National Offer Day advising you at which school your child has been offered a
place.

Allocation of School Places if all Preferences are Refused
If you live in the Borough and it has not been possible to allocate your child a place at any of your
preferred schools, the School Admissions Team will allocate a place to your child at the nearest
school in the Borough to your home address which has vacancies at that time. You do not have to
take up this offer. You can contact the school Admissions Team for advice and information on
schools with vacancies.

Accepting the Offer of a School Place
Offers are automatically recorded as accepted and parents that wish to refuse an offer must inform
the admission team of alternative arrangements for their child's education. Parents wishing to
refuse a place will need to email the admissions team. It is recommended that places are not
refused without very careful consideration.

Welcome Packs from Schools
Parents are requested not to contact schools on offer day or before they receive the welcome
pack/letter from the school. Contact must be directed to the School Admissions Team at the local
authority. Many schools send out welcome packs to pupils that have been offered a place soon
after National Offer Day. A welcome pack is not an offer of a school place and you must notify the
admissions team if you have a welcome pack but no offer letter.
There is no need to worry if you do not receive a welcome pack as school do not have to send
one. You can still decline an offer, even if you have received a welcome pack from the school,
providing you have given details of the education arrangements you are putting in place for your
child. The School Admissions Team notifies the schools of refusals.

Ongoing Offer of Places
In the situation where parents make alternative arrangements and refuse an offered school, places
become available. Available places are offered from the respective school waiting list. This applies
to out of area schools as well. This process continues right up to September 2022. This stage will
include changes of preference due to a change of address and late applications.

Withdrawal of School Places
Once a school place has been offered this can only be withdrawn by the Council or the school in
very limited circumstances.
These may include:
a) where a parent has failed to respond to requests from schools within a reasonable time and all
   effort to locate the pupil has been made
b) where an offer was made based on a fraudulent or misleading application form, for example, a
   false claim to residence in the catchment area
c) where the Council offered the place in error.
Places can be withdrawn up to the end of December of the round.

New School Applications
Applications from parents moving into the area, who in the view of the LA could not have made an
application by the closing date, will be slotted into the system as and when received. These
applications might only be processed after all on time offers are made. These will be regarded as
new applications and will only apply for parents that could not have applied on time such as
moving into the country. Exceptional circumstances will be considered at the discretion of the
Council.
                                               Page 9
Late Applications
Applications received from parents after the closing date and who, in the view of the School
Admissions Team, could normally have completed an application on-time will be treated as late
applications. Such applications will be considered after all on-time applications have been
processed, where possible late applications will receive an offer of a place on National Offer Day.
Where a late application cannot be offered a place at a preference school, an alternative offer will
be made at the nearest nonselective school, non-faith school with places available within the
Borough. If this is not possible because of a lack of time, parents whose applications are late will
be advised at which school their child will be offered a place as soon as possible.

Submitting Your Application
Please check that you have submitted your online application form. It is not possible to process
any unsubmitted application forms.

                                              Page 10
Understanding and Processing Applications
against Admission Criteria
Information used when considering a child's home address
In all cases the use of an address when deciding on the allocation of places would be on the basis
that this is your child's normal place of residence during the majority of the school week. If it is
claimed that a child spends an equal amount of time at separate addresses during the school
week, the parents will need to provide a signed affidavit, medical registration certificate or other
legal document to confirm the child's usual place of residence.
Southend-on-Sea Borough Council takes very seriously any attempt to gain unfair advantage in
the admissions process by giving false/misleading information (for example providing a false
address).

Moving house or changing address details
If you move address during the admissions process (September to July), you must notify School
Admissions immediately by email or letter you should also inform you current school. You should
provide proof of exchange of contracts if you have purchased your new home, or signed tenancy
agreement if you are renting. If there are changes to your plans you must let School Admissions
know immediately or your child's offer of a place could be withdrawn.
If you know you are moving to Southend Borough before the closing date for applications but are
not able to provide evidence by that date, you must apply for Southend schools via your current
home authority.
If you make an online application and you have moved house it is not sufficient only to change
your address on your online application. You must inform School Admissions in writing, by email
or letter, and provide evidence of your move as described. If there are changes to your address
details you must let School Admissions know immediately or your child's offer of a place could be
withdrawn. It is your responsibility to provide the Admissions Team with proof of address. Please
do not assume that the Admissions Team have access to other records the Council may hold
about you. For example, Council Tax.

Change of home address after the closing date
Addresses for schools in Southend-on-Sea are as per the child's normal place of residence on 30
November, for Secondary Admissions. Any change of addresses that could not have reasonably
been made by this date would be at the discretion of the Council. Any addresses after these dates
are updated after national offer day and the applications re-ranked accordingly.

Changes to the order of preferences
Changes to the order of preferences already expressed, received after the closing date, will not be
accepted unless the circumstances are deemed to be exceptional, and the changes can be
accommodated. Change of preference for schools under another local authority will be consulted
on with the appropriate local authority.

Parents who provide false information in support their application for a school
place
Southend-on-Sea Borough Council takes very seriously any attempt to gain unfair advantage in
the admissions process by giving false information (for example providing a false address).
The Council may ask a sample of applicants to provide proof of their home address. Such as:
 UK driving licence
                                             Page 11
   Council tax notification
   At least two utility bills dated within the last 3 months (gas, electricity or water)
   Signed Tenancy Agreement
   Exchange of Contracts letter
   Registration with a local doctor, dentist etc in the child's name

Parents who confirm they are renting a property
If a parent claims to be renting a property, a rental agreement / lease arranged through a letting
agency or estate agent will be requested together with written evidence that it is the child's normal
place of residence. Informal letting agreements will not be accepted.
If the child's parents also own another property and have previously resided in that property, the
Council will consider carefully whether the application for a school place has been made in good
faith. In this situation consideration will be given to whether the rented property or the other
property should be regarded as the child's normal place of residence.

Parents who own more than one Property
If a parent owns more than one property, they must use the address that is the child's usual place
of residence (that is: habitual place of residence for the school week). If, the child has resided in
another property still owned by the parents, parents must not use this address. In this situation the
Council will consider carefully whether the application for a school place has been made in good
faith and if the child is currently resident at that address. Consideration will be given to the
property that should be regarded as the child's normal place of residence. Parents are reminded
that where properties are under renovation and they have plans to move properties (that they own
or do not own), the allocation of a school place cannot be determined on any intended future home
arrangements. School allocations will therefore be on the current normal place of residence for
the child.

Parents living in a temporary address
You should not use an address that has been rented or moved into on a short term basis because
of a temporary move due to personal circumstances, works being carried out to the main family
residence, or living temporarily with family or friends at another home. If your circumstances have
meant you have had no choice but to temporarily move to another property, you should advise
The School Admissions Team when you apply. The School Admissions Team will advise you
which address you should use, but in most circumstances it will be the address that you normally
reside at and will likely move back to at some point in the future.

Using alternative addresses
The use of an address of a friend or relative would not be regarded as the normal place of
residence. Please be aware that an address used for before and after-school childcare
arrangements will not be considered.

Verification of addresses
The School Admissions Team takes steps to verify your child's home address either by cross
referencing information held by your child's current school (if in Southend) or by requesting that
you provide proof of address. Checks will also be made with other departments in the Council.
Where is it suspected that the family live outside of Southend, contact will be made with the
relevant Local Authority. Where there is reasonable doubt as to the validity of a home address, the
School Admissions Team reserves the right to take additional checking measures including, in
some cases, unannounced home visits.
From time to time the School Admissions Team also carries out 'blanket' address checks.
                                                 Page 12
Using a false address
If, after offers of school places have been made, or the child has started at the school, it is
established that fraudulent or intentionally misleading information has been provided to gain a
place at a secondary school, the School Admissions Team will withdraw any school place offered.
If an offer of a school place is withdrawn the parent can submit a fresh application.
All parents must provide proof of change of address if they move any time between September
and July. Change of address affects the ranking of the application. Not disclosing a change of
address constitutes 'misleading information'.

Reminder
Regardless of your current circumstances, the address used for admissions must be the child's
normal place of residence.

                                            Page 13
Year 7 Under and Over Age Applicants
Under Age
For admissions into year 7, an applicant is under age if he or she will be under 11 years of age on
31 August immediately prior to admission in September. The Admissions Team will only accept
applications from under age applicants who are already out of normal age group when they start
year 6 in their primary/junior school.
The decision to promote the child to the year group above their chronological age group must be
taken by the primary school prior to the end of the summer term in the calendar year in which the
child applies for a secondary school place (this should be prior to the end of year 5). Confirmation
of this is likely to be sought from the headteacher of the primary school concerned, by the LA on
behalf of the admission authority.

Over Age
An applicant is over age if he or she is 12 years of age or over on 31 August immediately prior to
admission in September. The Admissions Team will not accept over age applicants for year 7
admissions unless there are verified and well documented exceptional circumstances, for
example, of extended illness, for a child to repeat one of the primary school years.
The Admissions Team will seek verification from the headteacher of the primary school concerned
that an over-aged applicant has medically certifiable reasons or some other exceptional reason for
being an over-aged applicant. The Admissions Team will wish to investigate especially thoroughly
the circumstances through which any child is found to be studying in Year 6 for the second time,
especially if this should involve an application to sit the CSSE selection tests for a second time.
Medical and any other relevant background evidence will be required from the parent and the
school for such applicants.
The admission authority that approved an over or under age request will be required to provide
evidence of the following:
    The outcome letter
    the parent's views
    information about the child's academic, social and emotional development
    where relevant, their medical history and the views of a medical professional
    whether they have previously been educated out of their normal age group
    and whether they may naturally have fallen into a lower age group if it were not for being
      born prematurely
    views of the head teacher of the school concerned.

Summer Born, Over Age
In the case of children born prematurely or the late summer months where parents were granted
approval for admission at reception outside the normal age group, secondary schools in the
Borough will honour this agreement (there may be some matters to consider for selective and
partially selective schools). In the main therefore children will be permitted to continue to be
educated outside normal age group.
Parents wishing to undertake the 11 plus for selective or partial selective places must consult the
CSSE regarding the regulations for children out of usual age group. Parents should consult the
admission arrangements for their preferred school in regard to over and under age admissions.

                                              Page 14
How the Allocation of Places Works
All preferences are treated equally.
If a place is available at each of your preference schools the offer for a place will be made at your
highest preference school that has a place available. Places are allocated according to the
admission criteria for each of the preferred schools. Parents can list up to but not more than 5
schools.

How Places are Allocated
1. If there are places at your first preference school the place will be offered to you.

2. If there are no places at your first preference school and there are places at your second
   preference the place will be offered to you. You will automatically be on the waiting list for the
   first preference and will be offered your right to appeal for the first preference.

3. If there are no places at your second preference school and there are places at your third
   preference the place will be offered to you. You will automatically be on the waiting list for the
   first and second preference and will have a right to appeal for the first and second preference.
   This process continues for your fourth and fifth preferences.

4. If it has not been possible to allocate your child a place at any of your preferred schools, the
   School Admissions Team will allocate a place to your child at the nearest nonselective school
   in the Borough to your home address with vacancies at that time.

5. You will automatically be on the waiting list for all the preferences that you have been refused
   and will have a right to appeal against all preferences not offered.

                                               Page 15
Waiting Lists and Catchment Areas
How Waiting Lists Work
On offer day the School Admissions Team has a list that ranks on-time preferences for each child
according to the admission priority of the school* (Southend Schools only). Selective schools and
schools using selective tests or aptitude tests have more than one list relating to the different
numbers allocated to different categories, for example, pupils living in the priority area and those
outside the area.
Where there are more applications than there are places available, the ranked list is used to
determine who gets a place at the school in accordance with the published admission number
(PAN). Once places have been offered, any remaining pupils on the ranked list form the basis of
the initial waiting list. Names are only removed from the waiting list at the parent's request. Late
applications are then placed on the list and the list is re-ranked to take account of the appropriate
admission priorities for all applications. When offers are declined this affects the places available
at schools. Any places available are allocated from the waiting list.

General Information on Waiting Lists
Changes to the waiting list occur when other applications for schools are made. This may be
families moving into Southend or additional applications from those that did not get their preferred
school(s). Each application will be slotted into the waiting list according to the admission criteria
relevant to the school. An example of this would be a family moving into the catchment area and
having a higher priority than someone already on the waiting list with an out of catchment sibling.
Successful appeals will also impact on a waiting list position. Additional pupils admitted by an
Appeal Panel would put the potential number above the Published Admission Number (PAN) of a
school. Before anyone else is admitted from a waiting list the number of pupils must go below the
PAN.
It should be noted that if you are applying for a place at a school in another local authority, for
example, Essex, then different waiting list systems may apply. You should consult the scheme
details for the other local authority.
Waiting lists will be maintained by the School Admissions Team for all Southend schools until
August 2022. From September 2022 most waiting lists become the responsibility of individual
secondary schools and any enquiries about the waiting list must be referred directly to the school.
All waiting lists must be held at least till the end of December. Pupils should check with the school
as to the period the waiting list is held.

School Catchment Areas
The maps in this booklet provide an illustration of the catchment areas for Secondary schools in
Southend.
Interactive maps and catchment area guidelines are available on the website https://school-
catchment-areas-southend.com/. Or you can contact the School Admissions Team on
admissions@southend.gov.uk or 01702 212934.
There is no guarantee of a place at any school even if you live in the catchment or priority area
although most schools give a high priority to pupils living in their catchment area. It is
recommended that you should use one of your preferences on the Common Application Form for
your catchment area school. All schools have a published admission number above which they will
not admit. Details of individual school admission limits are shown in the school pages.

                                               Page 16
Information About Selective School
Admissions
Admission to some schools in Southend is determined by a selection test (the 11+).
The four grammar schools, Southend High School for Boys, Southend High School for Girls,
Westcliff High School for Boys and Westcliff High School for Girls only admit pupils through the
selection test. If you are applying for a place at a grammar school in Southend, we recommend
that you apply to both grammar schools. Applying to both boys' grammar schools or both girls'
grammar schools will improve your chances of being offered a place if your child achieves the
pass mark.
Three other schools in Southend, Shoeburyness High School, St. Bernard's High School and, St.
Thomas More High School admit a proportion of their intake through the selection test. Admission
to these three schools through the selection test is in addition to admission through their main
admission criteria. This means that if you are applying for a selective place at any of these schools
you only need to put one preference for the school on your application. You should indicate on the
application form, in the tick box provided, that you are applying for a selective place. You will
automatically be considered through the main criteria as well and this does not count as an
additional preference.
The allocation of places at each of the schools is determined by the score in the selection test, but
how this is applied will vary between the schools and you need to read the admissions criteria
carefully for each school. For example, the four Southend Grammar schools give preference to
those pupils living within a defined geographical area that includes all addresses with a postcode
SS0 to SS9 inclusive. A copy of a map detailing the defined area is provided in this booklet.
A pass mark for the examination is set annually, which ensures that the entrance standard
remains comparable with that obtained in the period 1990 – 1994.
To take part in this year's CSSE test you must register for the selection test. You will need to
complete a registration form online at www.csse.org.uk by the closing date 2 July 2021. The Test
Registration Form allows parents to choose where they would like their child to sit the selection
tests.
11 Plus test results will be sent by first class post to all candidates by the CSSE with a guidance
sheet detailing the likely 11 plus score your child will need to attain to gain a place at the individual
CSSE Schools. A look up facility for test results will be available as advised for candidates who
have registered online.
Once parents have received the outcome of the selective test, they can then apply for a school
place to the Local Authority which must be done by the closing date. The closing date for
applications including, selective schools and all schools in and out of the Borough is 31 October
2021.
It is the Local Authority which will identify those to whom places are to be offered, taking into
consideration both a pupil's performance in the entrance examination and the expressed
sequence of parental preferences. Offers will be sent to pupils on National Offer Day.
Please contact the CSSE for information regarding the test.
CSSE Administrative Office, P.O. Box 3087, Chelmsford, Essex CM1 3SY
Email: admin@csse.org.uk
Telephone: (01245) 348257

                                                Page 17
Schools that Allocate Places Based on
Aptitude
Southend Schools
The only school in Southend that admits children based on aptitude is The Eastwood Academy.
The school admits up to a limit of 10% of the Published Admission Number (22).
Following completion of the SIF, applicants will be required to undertake an assessment of their
aptitude (aptitude test). Aptitude tests take place in September. If the applicant is ill or injured on
the day of the test, the Academy must be contacted, and an alternative day may be offered.

Aptitude Tests will be (provisionally) conducted on the following dates:
Monday 6th - Friday 10th September - (Performing Arts)
Saturday 11th, Wednesday 15th and Thursday 17th September - (Sport)
Additional dates will be added if required.
Following completion of the aptitude test, applicants will be informed, in writing, prior to 31st
October, of their ranking in Sport and/or Performing Arts.
Please check the school's website for further details and to confirm dates of testing.

Essex Schools
Four schools in Essex which are within a reasonable travelling distance of Southend also admit on
aptitude.
    The Appleton School in Benfleet, places based on an aptitude for Languages.
    The Deanes School in Thundersley, places based on PE, Music or Performing Arts.
    FitzWimarc School in Rayleigh, places to pupils who demonstrate an aptitude in PE, Art or
       Music
    King John School in Benfleet, places according to the results of a test of general ability
       living in SS postcode.
Parents should contact the above schools directly for details of registration dates.

                                                Page 18
School Admission Appeals
General Information on Appeals
If your child is refused a place at any school that you have put as a higher preference, you have
the right to appeal against the decision to an independent admission appeals panel. Even if you
are intending to appeal, we always advise parents to accept the school place currently being
offered. Most parents are not successful in their appeal and accepting a place gives you the
security of a school place. It should be noted that in all cases the decision of the admission
appeals panel is final and binding on all parties.
The School Admission Appeals Code sets out a strict timetable for the hearing of appeals. For
secondary admissions, appeals resulting from applications made before the closing date must be
heard by mid-June 2022. Appeals resulting from late applications should ideally be held at the
same time as on-time applicants but if this is not feasible, they must be heard within 30 school
days of the appeal being lodged. You will be advised in advance of the date of your meeting,
called a 'hearing'. Wherever possible the appeal hearings will take place in the area local to the
school for which you are appealing.
You are encouraged to attend your appeal in person. If you do not attend, and do not inform the
clerk, the panel may consider your appeal in your absence. You should remember that if your
appeal is heard in your absence, the panel will be unable to ask further questions about any
details of your case, which they may wish to clarify, before reaching a decision. Your appeal will
usually be heard in private and as informally as possible. If you wish you may bring a friend,
relative or representative. At least seven working days before the hearing you will be sent a written
summary of the admission authority's case for not being able to offer your child a place at the
referred school.
All Secondary schools in the Borough are responsible for arranging their own appeals. If you wish
to appeal you should contact the school directly.

At Your Hearing
There will normally be three panel members who will be introduced to you. A clerk will also be
present to record the panel's decisions and advise on the law and procedure. A representative of
the admission authority (the school or the LA depending on the type of school) will present the
case for not meeting your preference.
The panel will have copies of your appeal (plus any letters or additional information you may have
sent in support of your appeal) together with information on why your preference has not been
met. If you attend, the hearing will usually follow this pattern:
    The case for not meeting your preference will be presented
    You, or your representative, may ask questions
    You, or your representative, will present your case
    You may be asked questions
    The reasons for not meeting your preference will be summarised
    You, or your representative, will be given the opportunity to summarise your case

The Decision
The panel will, firstly, decide whether the school or LA has demonstrated why it cannot admit any
more children. If the panel is satisfied that the admission authority has proven this, it will go on to
consider all the points you have made. The second part of the hearing is based on balancing the
need of the individual child against the effect on the school of admitting another child. The clerk to
the panel will write to you, ideally within five working days, although this may not be possible

                                               Page 19
where there are multiple appeals for one school, telling you of the appeal panel decision and the
reasons for it. The decision is binding on both parties.
Admission authorities will not consider another application for the same school in the same
academic year unless there have been significant and material changes in the circumstances of
the applicant. These changes must relate to the new application and not relate to the result of the
first application.
The Local Government Ombudsman can investigate complaints of maladministration. For
Academies, the Education Funding Agency can investigate such complaints.

                                             Page 20
In-Year Applications for Secondary School
A parent can apply for a place for their child at any school, at any time. Applications for a
secondary school place outside the normal round of admission are referred to as "In-year
Admissions". This is for admission to years 8–11 at any time and during the year for year 7.
All secondary schools in the Borough and in neighbouring Essex County, are their own admission
authority and handle their own in-year admissions. They are required to set out information on
their respective websites by 31 October 2021 to explain how the in-year applications can be made
and how they will be dealt with. The schools and their contact details are provided in this booklet.
The basic legal requirements for schools are noted below.
Parents wishing to gain a place in-year can:
 Contact the School Admissions Team to confirm vacancies in the area and to seek advice
 Download an in-year application form from the school's websites (websites available in this
   booklet)
 Complete the application form and send it directly to the school
 Parents wishing for support with their application form can send a copy to the School
   Admissions Team at Southend-on-Sea Borough Council
 Waiting lists are ranked in order of the Admission Criteria for each school
 Contact the school to enquire about a waiting list position
School's duties:
 Schools must ensure there is an application form available for parents.
 Parents must not be refused the opportunity to make an application or be told that they can
  only be placed on a waiting list rather than make a formal application.
 Where schools have multiple in-year applications and do not have sufficient places for every
  child who has applied for one, places are allocated based on the oversubscription criteria.
 Schools must notify parents of the outcome of their application in writing within 10-15 school
  days at the latest.
 Where parents are refused a place, information about the right of appeal will be provided with
  the outcome letter
 Schools must inform Southend-on-Sea Borough Council of all in-year applications and the
  outcome for each.
 Once a place is offered schools must make arrangements for the child to start as soon as
  possible, especially if the child is not in a current school.

                                              Page 21
Other Admission Matters
In-Year fair Access Protocols
The School Admissions Code requires each Local Authority to have a Fair Access Protocol in
place to ensure that access to education is secured quickly for children, especially the most
vulnerable, who have no school place, and to ensure that all schools in the area admit their fair
share of children who may present challenges to a school. The full policy is available on the
website.

Applications for a Place in a School 6th Form
All applications for places in a school 6th Form must be made directly to the school concerned.
The school will be able to provide information regarding the courses they offer and the academic
entry requirements. Further details for post 16 education can be found further on in this booklet.

Pupils in Public Care Requiring a School Place Outside the Normal Round
Children in public care that require admission outside the normal round, gain top priority on the
oversubscription criteria and where necessary may be admitted over number. The nearest school
with places will be considered in the first instance. This may be more complex for admission to
faith or selective/partially selective schools as admission criteria will have to be met, such as
academic level or faith category.

Enquiries on Your Application
A request from a parent for information about their child's school admission application is made in
line with the requirements of the General Data Protection Regulation (GDPR). A parent who was
not the applicant does not have an automatic right to information about his/her child. This also
applies to any other family member. If the School Admissions Team are contacted by anyone
other than the parent who made the original application, we will not be able to disclose any
information.

How We Use Your Information
For details on our Privacy Notice (how we use your information) please see the Council's website.

Applications for Children of UK Service Personnel (UK Armed Forces)
In line with the School Admissions Code, for applications made for children of UK service
personnel, the School Admissions Team will allocate a place in advance of the family arriving in
the area, provided the application is accompanied by an official letter that declares a relocation
date and a Unit postal address or quartering area address. The application will be considered
against the school oversubscription criteria.

Applications for Children that are Young Carers
Applicants are encouraged to notify the LA if their child is a young carer, by doing so in the notes
on their application. Information provided by the applicant is shared with schools to ensure support
once enrolled and does not influence the processing of the form. All applications are ranked
according to the school admission criteria.

                                              Page 22
Secondary Schools in Southend-on-Sea
The next pages give information on the state mainstream secondary schools in the Borough.
The following information is provided:
    School Admission Arrangements for state mainstream schools in the Borough of Southend-
       on-Sea
    School contact details
    School website address
    The school admission limit (also known as Published Admission Number – PAN);
    Number of places allocated in the last five years to year 7
    Data that is less than 5 children has been suppressed to protect the potential identification
       of individual children. This is under the General Data Protection Regulation (GDPR)
Full details of the schools' admission arrangements are available directly on their websites or on
the Council's website www.southend.gov.uk/admissions. Admission arrangements are provided as
determined by the admission authority of the respective schools and are known in June 2021. Any
changes would be published in an erratum.

Specific details about the definition of terms used in the admissions policies and how places are
allocated can be found in the full arrangements on the Council's website
www.southend.gov.uk/admissions and selecting 'Admission Policies and Reports'.

Illustrative catchment and priority maps are provided further in this booklet. Interactive maps and
catchment area guidelines are available on the website https://school-catchment-areas-
southend.com/. Or you can contact the School Admissions Team on
admissions@southend.gov.uk or 01702 212934.

Over and Under Age Applications
All requests for over or under age admission must be made directly with the preferred schools.
The common application form must still be completed and submitted to Southend on Sea Borough
Council before the 31 October to be processed as 'on-time'.

Previously Looked After Child
Any reference to previously looked after children means children who were adopted (or subject to
child arrangements or special guardianship orders) immediately following having been looked
after. The applicant must provide evidence to confirm the child was previously looked after by the
state prior to being adopted, special guardianship or child arrangement order.

Reminder:
Applications for secondary sector independent fee-paying schools are made directly to the school.
There is one secondary independent fee-paying school in the Borough:
Thorpe Hall School which has a nursery, lower and upper school. Further details on
www.thorpehall.southend.sch.uk
Telephone: 01702 582 340
Email: sec@thorpehall.southend.gov.uk

                                              Page 23