SOUTHEAST COLORADO HOSPITAL DISTRICT AND LONG TERM CARE CENTER-SPRINGFIELD, CO USA - 2018 COLORADO NURSING HOME INNOVATIONS BOARD AUGUST 24, 2018 ...
Page content transcription
If your browser does not render page correctly, please read the page content below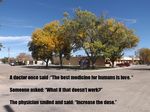 SOUTHEAST COLORADO HOSPITAL DISTRICT AND
LONG TERM CARE CENTER- SPRINGFIELD, CO USA
2018 COLORADO NURSING HOME INNOVATIONS BOARD
AUGUST 24, 2018 PRESENTATION BY KAYCEE MCCALLUM AND STEVE SANCHEZ

         iN2L Unit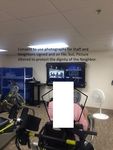 SOUTHEAST COLORADO HOSPITAL DISTRICT (SECHD) IS LOCATED IN SPRINGFIELD, BACA COUNTY, A "FRONTIER" COUNTY WITH LESS THAN TWO PEOPLE PER SQUARE
MILE. SECHD HAS BEEN SERVING THE RURAL COMMUNITIES OF THE COUNTY SINCE 1969. THE DISTRICT BOARD; WORKING WITH COMMUNITY LEADERS AND CITIZENS,
IDENTIFIED THE NEED FOR LONG-TERM CARE SERVICES, AND IN 1983 A 40 BED LONG TERM CARE FACILITY WAS OPENED. IN RESPONSE TO GROWING NEEDS, THE SECURE
MEMORY CARE UNIT (16 BEDS) OPENED IN 1996. ADDITIONAL SERVICES OFFERED BY SECHD WHICH BENEFIT RESIDENTS OF THE LONG TERM CARE FACILITIES: SOUTHEAST
COLORADO HOSPITAL (23 BED CAH), INCLUDING LEVEL IV TRAUMA EMERGENCY CARE, SOUTHEAST COLORADO MEDICAL CLINIC, AND BACA COUNTY HOME HEALTH AND
HOSPICE CARE.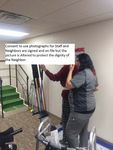 THROUGH THE "CULTURE CHANGE " AREA A
    BLESSING WAS FUNDED
   In 2015, SECHD purchased a system known as "Its Never Too Late" (iN2L) for use in our Long Term Care Center and Memory Care Unit. iN2L
    is an integrated system that includes a touch-screen computer, and an extensive library of over 4,000 applications and content items, adaptive
    peripherals and equipment. iN2L has a unique combination of adaptive hardware and software to give aging and disabled individuals connection,
    choice, therapy, engagement, and enrichment programs.
   The acquisition of our iN2L system was made possible, in part, by a Culture Change Grant. The system we purchased includes a stationary iN2L
    unit that utilizes a 60 inch wall monitor located in our rehabilitative room and is used by Occupational Therapists, Physical Therapists, and
    Restorative Team. The stationary system has helped our residents develop skills to increase independence in activities of daily living. We also
    acquired a portable unit that has shared use in the Long Term Care Center and Memory Care Unit. The portable iN2L system has been highly
    successfully in engaging our residents.The demand on the portable unit was too high. We received grant funding of $7,437.00 to purchase an
    additional portable unit that will be housed in and utilized solely for our Memory Care Unit.
   Individuals with dementia experience a syndrome known as "Sundowning".This term refers to a state of confusion at the end of the day and into
    the night. Sundowning can cause a variety of behaviors, such as confusion, anxiety, aggression or inability to follow directions. It can also lead to
    pacing or wandering. It is not a disease, but a group of symptoms that occur at a specific time of the day that may affect people with dementia.
    Staff arriving and leaving may cue some people with Memory Care to want to go home or to check on their children.
   Access to a portable iN2L system dedicated to our Memory Care Unit has enable our staff to help residents deal with Sundowning more
    effectively. During the evenings and on weekends, CNAs shoulder the bulk of care including the scheduled home community events and
    individual life engagements in the Memory Care Unit during these times. They used to find themselves guessing on the best solution for an
    anxious resident with dementia. Our goal is to develop individual profiles for each resident, with photos and videos of family members (if
    applicable and available), music the resident enjoys, and information on preferred activities, such as a resident who enjoys watching a baseball
    game. These profiles will help our CNAs assist individual residents who are anxious in the evenings or during weekends. The CNAs are able to
    use the iN2L to pull up a baseball game, or a video of a family member assuring the resident that all is well, or to play preferred music to sooth a
    particular resident, there are many programs which assist in soothing and or helping residents through a behavior including sundowning.
   The iN2L system provides opportunities for resident to video chat with family members. Utilizing the iN2L, games can be played, movies can be
    viewed, those "Bronco games" can be watched together as a family.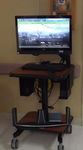 IN2L KEY FEATURES
   iN2L KEY FEATURES
   Life Engagements
   Life Engagement programs adapted to each resident's unique abilities and interests.Thousands of choices for group, individual, and one-on-one
    engagements.
   Cognitive Stimulation
   Hundreds of games, quizzes and programs designed to maintain brain function in areas of memory, attention, language, executive function and
    visual/spatial acuity.
   Family Connection
   Experiences designed to enable and foster communication between family members and residents. Easy access to Skype, email and other tools for
    telling life stories. Family portal allows for input into resident experience.
   Memory Care
   Engagement content categorized to reflect differing levels of cognition, all designed to entertain, stimulate and keep residents connected.
   Health & Wellness
   A variety of programs balanced among the dimensions of wellness: spiritual, physical, intellectual, emotional and social.
   Therapy
   Engaging content categorized to enhance the speech, physical and occupational therapy experience.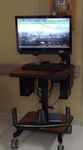 IN2L KEY FEATURES
 Games & Puzzles
 Hundreds of entertaining, challenging and interactive games and puzzles, specifically designed for all levels of cognition.
 Spirituality
 Access to hundreds of spiritual experiences based on personal preferences, including inspirational slide shows, karaoke-style
   hymns, sermons, Bible stories, devotionals, studies and devotionals. The content reaches across diverse faith groups.
 Independence
 Intuitive touch screen interface and adaptive reaching/gripping equipment enables each resident, regardless of physical or
   cognitive ability, to easily access diverse content and stay connected.
 Music Therapy
 Hundreds of music experiences customized for user preferences. These selections are optimized by the Life Engagement team to
   enhance any environment and produce research-based outcomes.
 TV & Film
 Movies and television programs available at a touch, designed to specifically match the eras of the 50's and 60's.
 Sports
 Educational sporting content ties into nostalgic and current events and allows for resident interaction.
IN2L KEY FEATURES
 Travel
 Allows residents to see the world from their community. Multiple sections devoted to different countries and states are updated
   regularly. Trivia games, guided tours and Google Earth present thousands of opportunities for exploration and cultural
   engagement.
 Lifelong Learning
 An endless supply of programs to encourage personal growth including visits to museums, audio books, sign language, Ted Talks
   and college lectures. iN2L believes there is no reason to ever stop learning!
 History & Nostalgia
 Multiple ways to stay connected with historical events and nostalgic experiences. The history buffs in your community will find
   endless ways to explore the past.
 F-Tag & MDS 3.0 Compliance
 iN2L's ability to individualize each resident's experience allows for compliance with the person-centered initiatives driven by
   CMS.
 Physical Fitness & Fall Prevention
 Multiple exercise videos — designed to improve strength and balance — populate the iN2L experience. Programs include a
   virtual bicycle, flight simulator, music devices, yoga, tai chi and miscellaneous other exercises.
SCIENTIFICALLY BASED RESEARCH COLLECTION

 The iN2L is utilized by residents in the Memory Care Unit multiple times a day with the assistance of staff. The staff that is
   involved with the implementation is responsible for recording levels of participation. The information is recorded in the
   Activity Simplified Participation program and a quarterly progress note on goals is completed by the Life Engagement
   Director and put in the Clinical note of every resident.
 Participation, and their level of engagement with iN2L programs is assessed. Evaluation includes observations on resident
   engagement with programs used and the affect on mood is captured quarterly by the Social Service Director when reviewing
   behaviors.
 Project evaluation is shared by KayCee McCallum, Life Engagement Director (Project Manager); Andrea Baxter, Life
   Engagement Assistant (Assistant Project Manager), and Glenice Wade, Memory Care Unit Director.
 Monthly reports and grant completion summary results are submitted to the NHIG Board regarding the progress of the
   iN2L project.
 Evaluation includes the below information below for the measure engagement of residents;
   Measuring Program Engagement with the Residents
 Active :Resident will be both physically and verbally active as needed throughout the program/event
 Engaged: Resident will be physically but not verbally engaged or verbally engaged but not physically engaged
 Watch: Resident will watch the program/event with no verbal or physical responses
 Partly: Resident appears to be asleep, but will answer a question when asked
 Asleep: Resident will be asleep/eyes will be closed and have no response throughout the program/event
YOUR GRANT DOLLARS ARE A SUCCESS

 Our portable iN2L system has been highly successfully in engaging our residents. Our portable iN2L systems are
   used daily for scheduled home community events in our Long Term Care Center and the Memory Care Unit. Our
   monthly events calendar has time allotted for home community events such as "energize me" sessions, where
   residents view areas they grew up via World maps and activities from around the world, or they enjoy live animal
   videos. There are fitness programs scheduled using iN2L weekly. The system is also used by individual residents. For
   example, some residents enjoy watching a sporting event, and others enjoy listening to their favorite music. One
   resident used it to watch his grandson ride in the rodeo championships. Another listened via iN2L to the state high
   school basketball championships that his grandkids participated in. This past Christmas one of our Memory Care
   resident skyped with her daughter and son-in-law who were vacationing in Europe, the response was amazing, she
   even kissed the screen several times. One resident uses it for his spiritual needs on a daily basis, during sundowning,
   which has proven beneficial with his behaviors. Another resident watches Jeff Dunham some evenings and is
   immediately in a better mood.
 With the system used so often, there were times when we need it two places at once. This was particularly true in
   the evenings. To better meet the needs of all our residents, with your grant funding, we added the addition of a
   dedicated portable iN3L system at the Memory Care unit which has helped tremendously with "sundowning" and
   other behaviors that may occur throughout the day and evening.
IT TAKES A VILLAGE AND ALL ARE "ON BOARD".

 Staff who are currently utilizing the iN2L have been trained in its use, and outside training was not needed for the
   second system. Current staff train new staff in the use of iN2L.
 Life Engagement staff have developed a calendar of home community events for our Memory Care residents that
   incorporates the use of the portable iN2L throughout each day, but is also available for individual use when and if a
   behavior may occur.
 We are utilizing the skills and energy of the area youth from small school districts close the SECHD. The school
   districts seek community service opportunities for their students. The students will work with staff at the Memory
   Care Unit and with families of Memory Care residents to create and build profiles for individual residents. Much of the
   work to create the profiles has to be done online.
 The building of the profiles by students requires flexibility of student schedules. While it may take a few months to
   complete the individual resident profiles, our staff have utilize their knowledge of individual residents to use iN2L
   programs and are recording information to help build those profiles.