Spirit of Britain, Purpose of Labour
If your browser does not support JavaScript, please read the page content below: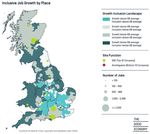 1 Spirit of Britain, Purpose of Labour Building a whole nation politics to re-unite our divided country Edited by Stephen Kinnock MP & Joe Jervis
Published in 2018 by Labour Future Limited Labour Future is a broad campaign with a positive vision for the future of the Labour Party and the future of the United Kingdom. It is committed to ensuring the Labour Party campaigns as a broad church, representative of all communities and opinions to secure a Labour government. Labour Future's mission is to help unify the Labour movement, and reconnect with our traditional heartlands.
Stephen Kinnock is Labour MP for Aberavon. Joe Jervis is co-founder of the English Labour Network and writes here in a personal capacity.
Copyright Foreword and Conclusion © 2018 Stephen Kinnock Copyright Editorial Selection and Spirit of Britain section © 2018 Stephen Kinnock and Joe Jervis Copyright individual chapters © 2018 Anna Turley and Charlotte Holloway, John Mills, Trevor Phillips, Dan Jarvis, Emma Reynolds, Justin Madders, Sunder Katwala and Jill Rutter, Rowenna Davis, Steve Reed, John Denham, Will Straw. Stephen Kinnock and Joe Jervis have asserted their rights under the Copyright, Designs and Patents Act 1998 to be identified as the editors of this work. All rights reserved. Except for brief quotations with clear signposting, this book, or any part thereof, may not be reproduced, stored in or introduced into any retrieval system, or transmitted, in any form or by any means – electronic, mechanical, photocopying, recording, or otherwise – without the prior written permission of the publisher.
References to websites were correct at the time of writing. The chapters in this volume comprise the individual views of their respective writers and should not be read as an official statement of policy, or as an endorsement by the editors. ISBN 978-1-78926-631-3 Printed and bound by Scantech Solutions Limited, East Sussex TN21 8AW Spirit of Britain, Purpose of Labour Building a whole nation politics to re-unite our divided country Edited by Stephen Kinnock MP & Joe Jervis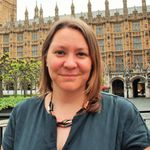 Contents Foreword 7 Stephen Kinnock Restoring The Spirit Of Britain Stephen Kinnock & Joe Jervis The Road to Brexit: Cosmopolitan Britain – and the Communitarian fightback 14 A country divided by age, education, place, wealth – and values 15 Liberal Britain: Cosmopolitan dominance and the Communitarian uprising 21 Purpose of Labour: To become a 'whole nation' party once more 30 When two tribes go to vote: what the 2017 election told us 31 Why Communitarians should matter to Labour 33 Six seismic shifts for Labour 36 Where Communitarian and Labour values might continue to clash 45 Why the Hard Left and Liberal Centre each struggle to be 'whole nation' 46 Work, Family, Community, and Country: Our plan for the Common Good 52 Work 55 Family 58 Community 60 Country 63 Work Investment beyond London: a Labour plan for inclusive growth and good jobs 70 Anna Turley & Charlotte Holloway Make or break: driving a manufacturing renaissance 82 John Mills Driving a Better Capitalism: how Labour and Business can shape a new kind of growth 90 Trevor Phillips Family Education, education, automation: preparing people for the fast-changing world 100 Dan Jarvis Homes not houses: fixing the market for future generations 110 Emma Reynolds Beyond the sticking plaster: a long term vision for health and social care 120 Justin Madders Community The Labour case for managed immigration 128 Sunder Katwala and Jill Rutter More in common: bringing communities and individuals together 138 Rowenna Davis Power to the People: handing back control to local communities 144 Steve Reed Country A brave new Britain: shaping the union for the 21st century 154 John Denham A Labour plan for security and influence: Britain's role in a changing world 164 Will Straw Conclusion 175 Stephen Kinnock Meet Our Authors 179 Acknowledgements 185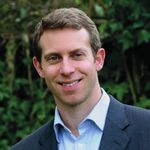 7 Foreword Stephen Kinnock Polarisation and Paralysis Britain is a great country, but we are more divided than we have been at any time since the Second World War. Young versus old, city versus town, graduate versus non-graduate – these are the fault lines upon which our nation precariously stands. Whilst the EU referendum did not create these divides, it certainly sharpened and deepened them. But we are not only polarised, we are also paralysed. Our entire political system has fought itself to a standstill over Brexit – the government is in disarray and parliament is stuck in stalemate. This is because polarisation always leads to paralysis: the more tribal our country, the more fractured our politics, the more frozen our democracy becomes.
This deadlock is a deeply troubling state of affairs, but what is even more concerning is that it's a short step from limbo to meltdown. As Westminster and Whitehall grind to a halt, there is a real and present danger of this political paralysis spilling over into the private sector and provoking an economic crash that could destroy jobs, livelihoods and communities across the length and breadth of the country.
The stakes could not be higher: if we get this wrong the consequences will be dire, for generations to come. The aim of this book is therefore to make a contribution to the debate about how Labour can break the impasse, by healing the divides and re-uniting our deeply polarised country. In our introductory chapter Joe Jervis and I outline the deepseated causes of the crisis, and our authors then lay out a plan for the common good, based around the themes of work, family, community and country.
8 9 The central premise of our argument is the Labour Party, along with many of our sister parties in continental Europe, is stuck between the anti-capitalist, statist, protectionist politics of the Hard Left and the open, globalised, defeatist politics of the Liberal Centre.
And it is clear to us that neither can restore the Spirit of Britain, and neither can serve the true Purpose of Labour. Instead, we must forge a new kind of politics, based on a plan for the common good – a plan that ensures new technologies and the fourth industrial revolution serve the many; a plan to build public services that are both smart and compassionate; a plan to empower and unite our communities; a plan to restore our ability to stand tall in the world, with credibility, authority and integrity. Britain desperately needs a Labour government as soon as possible, but we cannot do this by doubling down on our Cosmopolitan support base, and indeed it would be an abdication of our moral duty if we were to do so, because this would lead only to the further polarisation and fragmentation of our country.
The analyses and proposals contained in this book are certainly not comprehensive or exhaustive, and our authors are all writing in a personal capacity. It's a collection of ideas, not a collective endorsement of any particular position. However, each and every one of us believes that our country is crying out for a project of national renewal, designed and led by a whole nation Labour Party. Our movement is packed to the rafters with people who have a diverse range of brilliant ideas about the future of our country, and about the central role that our party must play in building that future.
Many of those ideas underpinned our 2017 election manifesto, which energised and mobilised the public in ways that we have not seen since 1997.
My hope is that Jeremy and his team will therefore see and take this book for what it is – a set of constructive proposals that, if they were to be adopted, would help to forge a new settlement between the Communitarians and the Cosmopolitans, and in so doing dramatically increase our chances of forming the next government. Because it would be a fatal error if we were to rest on our laurels, and to assume that we can fight the next General Election as if it were a re-run of 2017. It is therefore vital that we keep those ideas flowing around our movement, that we challenge each other, and that we see the manifesto as a basis for discussion, rather than as a tablet of stone.
An EEA-based Brexit can build a platform to heal the divides and break the impasse There is certainly not a consensus across our team of authors about what to do about Brexit. John Mills campaigned for Leave, whilst Anna Turley has called for the exit deal to be put back to the public in a People's Vote. But what this book shows is that Labour Leavers and Remainers are ready, willing and able to come together, to forge a new politics for modern Britain. My personal position on Brexit is clear. For the best part of two years now I have been consistently arguing that the safe haven of the European Economic Area is the only viable option, for the following reasons:
By becoming a non-EU member of the EEA, alongside Norway, Iceland and Lichtenstein, the UK would be leaving the political framework of the EU whilst remaining in the economic one.
An EEA-based Brexit would enable us to address the concerns about free movement of Labour that drove so many to vote Leave, as articles 112 and 113 of the EEA Agreement enable the unilateral suspension and reform of any one of the four freedoms that underpin the Single Market.
The EEA is based on a well-established set of political and legal institutions, and the EEA countries also have automatic associate status on almost all of the EU agencies. The UK would therefore have a ready-made seat at the table when EU policies and legislation are being shaped. An EEA-based Brexit would therefore reflect the aspirations and concerns of both the 52% who voted Leave and the 48% who voted Remain, lay the foundations for a new settlement with the EU, and ultimately shape a consensus around which to re-unite our deeply divided country. But perhaps the most compelling argument of all, given the utterly shambolic and incompetent manner in which this government is conducting the negotiations, is that the EEA actually exists. It was created in 1993, and it is a model that governments and businesses throughout the EU have come to understand and appreciate. With the risk of a no-deal Brexit now looming larger than ever, and the chances of being able to create some new bespoke model now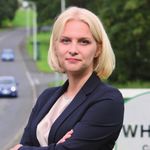 10 11 vanishingly small, it is time that both the government and our front bench face up to the reality, and to the facts. By committing wholeheartedly to an EEA-based Brexit the Labour Party would not only be showing the clarity and leadership that our country so desperately needs in these turbulent times, we would also command cross-party support in Parliament that would roundly defeat the Chequers-lite fudge that Theresa May seems likely to ask parliament to approve later this autumn. And, even more importantly, cross-party backing for an EEA-based Brexit would also comprehensively see off the no-deal scenario that the Tory Brextremists are so keen to provoke.
Others say that a People's Vote on the deal is the best route out of the political and constitutional cul-de-sac and while I am in full agreement that all options must remain on the table it is hard to imagine a People's Vote doing anything other than re-opening the wounds of the referendum and polarising our divides even further. Worse still it will afford another opportunity for the extreme Brexiteers to advance their nationalism, and will further erode the public's trust and confidence in parliament, which are already at a catastrophically low ebb.
It's not too late for Labour to change tack by starting to advocate an EEA-based Brexit, and I truly hope that we will do so.
It's the only viable way in which we can accept and respect the referendum result without wrecking the jobs, livelihoods and communities of the very people we were elected to represent. And it's the only option we have, if we are to set about healing the wounds, breaking the impasse, and re-uniting our deeply divided country. A future of huge potential I see the Spirit of Britain week in and week out, in my Aberavon constituency. Every time I visit the Port Talbot steel works I see a workforce that's been buffeted relentlessly by the winds of globalisation and the onward march of technology.
Every time I knock doors, or hold an advice surgery, I meet hard-working families struggling to make ends meet. When I visit a school or college I meet young women and men bracing themselves for a life of precarious jobs and spiralling costs.
There are the coffee mornings where our older generations share their anxieties about the reality of pressure on care. And there's the daily struggle of our nurses, doctors, teachers, councillors and local authority staff valiantly fighting to keep their heads above water in the face of eight years of Tory austerity. But I also see a proud people, rooted in their communities, and in their values, 100% committed to doing the very best they can for themselves, and for their families. Tough and resilient, yes, but also warm and generous to a fault. And with people like that, the sky's the limit.
But for far too long the people of Aberavon, along with the people of the thousands of communities like Aberavon across the length and breadth of our country, have been competing with one hand tied behind their backs. They've been let down and left behind, by successive governments who have greeted the massive changes and disruptions of the last forty years with a giant shrug of the shoulders.
Well, this has to stop. It's time for Labour to restore the Spirit of Britain by unlocking the huge potential of our people. I hope that this book will make a small but meaningful contribution to making this happen, and I hope that you will enjoy reading it.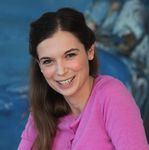 14 15 The Road to Brexit: Cosmopolitan Britain – and the Communitarian fightback Britain is a great country with so much going for it – economically, democratically, and culturally. Picking up a daily newspaper, or indeed scrolling through a social media feed, it is sometimes too easy to forget that our liberal democracy is still the envy of much of the world, boasting the sixth largest economy, low unemployment, the NHS, and plenty of other reasons why to be born British represents a significant win in the so-called lottery of life.
Yet at the same time Britain has never seemed so vulnerable. Our country is facing many of its greatest challenges for a generation; an economy hamstrung by low productivity and stagnant wages, living standards unlikely to rise until 2022, new technology transforming our personal and working lives, and an ageing population putting increasing pressures on our creaking public services. Abroad Donald Trump's presidency, Russia's aggression, North Korea's volatility and China's giant size and potential all hint towards the emergence of a new world order and an unclear role for Britain – not least because of the British public's monumental decision in June 2016 to leave the European Union.
Consecutive Tory-led governments have failed miserably to find solutions, failing to invest adequately in our infrastructure and public services and embarrassing us on the world stage by botching Brexit negotiations. The decision to leave the European Union could well be seen by future generations as one of the most devastating acts of economic self-harm ever committed, yet it is essential that those of us who hold these concerns seek to understand the often entirely rational reasons why 52% of voters chose to reject the status quo, rather than try to delegitimise the result of a democratic vote.
Because the divisions that were exposed by the EU referendum are not only damaging our ability to meet critical challenges, they are also breaking the very spirit of our country. The challenge for Labour politicians is now two-fold. Firstly, we must help secure a Brexit deal that can unite our deeply divided nation. A deal based on membership of the European Economic Area could help achieve this (as detailed in the foreword of this book). Secondly, we must see the Brexit vote as a reset moment for Labour – an opportunity to re-think our purpose as a party and an opportunity to form a plan to re-unite our country around the common good.
It is this second challenge that will form the primary focus of this book.
75% of Britons surveyed this year said our country was becoming more divided.1 To reverse this toxic trend we need Labour to rediscover its purpose as a whole nation party. The Labour Party is the greatest force for good that British politics has ever seen and we remain the most powerful vehicle for change that our country has. Only Labour can bridge the social divides, modernise our economy and restore the Spirit of Britain. A country divided by age, education, place, wealth – and values It is deeply worrying that, at a time when we most need to pull together, we find ourselves more divided and polarised than at any time since the Second World War.
Increasingly our values, politics and worldviews are being driven by four core fault lines; age, education, place, and wealth. These divides were ruthlessly exposed by the EU referendum, which polarised opinion but did not create the divides. The divides have in fact been bubbling under the surface for a generation, a consequence of the failures by successive governments – and opposition parties – to offer a vision for an economy that works for the many, not just the few.
Age The priorities of younger people and older people often seem poles apart. For the young, in some ways the odds are stacked against them. They face a housing market working against first time buyers, particularly in London where the average house price is almost £500,000 and rent can eat up more than half the average wage.2 University fees appear astronomical, particularly since the Tories cut maintenance grants, yet many feel they have little choice when we lack alternatives for post-18 education.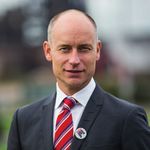 16 17 Yet at the same time younger people appear more at ease with the modern world.
They have grown up in an era of fast-paced change meaning they are generally willing and able to be flexible in the job market, and feel more at home than previous generations in the face of globalisation, immigration and multiculturalism. For the old it is much the opposite. While significant numbers own their own homes, every week there is a new story about an underfunded health and social care system. Rapid economic and social change is more disconcerting when you are less accustomed to the pace, or if it is happening at a time in your life when your priorities tend to be security, stability and familiarity.
Education The second divide is between those who go to university and those who don't. Graduates tend to earn £500,000 more in a lifetime than non-graduates, one study reveals.3 Their higher skills sets mean they can be relatively confident of succeeding in the job market, even in times of recession or changing job markets, and their university networks offer opportunities to increase social capital. The liberal, left-leaning nature of university culture also helps graduates feel at home in our increasingly multicultural world. For non-graduates, read the opposite. With no access to university networks, skills less suited to the changing world of work and fewer opportunities in the job market to earn significant money, the so-called 'forgotten 50%' are victims of an inexplicable 'university or bust' policymaker attitude towards education.
Surviving in the constant churn of the modern labour market is much more of a challenge.
Place The divide between metropolitan Britain (particularly the major cities) and more suburban and rural Britain is also stark. Metropolitan centres usually offer more career opportunities, better transport, access to social networks, a diverse cross-section of society, more culture, liberating technologies like 'gig economy' mobile apps, and a whole lot of other benefits. An astonishing lack of infrastructure investment from central government beyond London and South East England has only worsened the divides, with £4,155 per head spent in London compared to £844 in Yorkshire and Humber.4 The GDP gap between London and Wales illustrates that Britain is the most geographically imbalanced EU state.5 Young graduates tend to migrate towards urban centres, while non-graduates are more likely to reside in smaller cities, towns and villages.
Urban dwellers are therefore increasingly likely to be wealthier, in a financial sense at least, and their experience of immigration enriching (although the data is sometimes unclear about how many urban residents who are less enthusiastic about mass immigration have moved away from those urban areas).6 Big cities, particularly London, were also more resilient to the 2008 financial crash than smaller cities, bouncing back quickly.7 Small towns and rural areas have real benefits, of course. They tend to be less polluted, greener, are generally less hectic, have more tightly knit communities and therefore appeal to many people.
Yet they tend to offer significantly fewer opportunities for those who are looking to reach the top of their professions, or to widen their social horizons.
Wealth The stark wealth divides in Britain are clear for all to see. 1% of the British population own 24% of the wealth.8 The gap between the very richest and the rest is growing. An estimated 590,000 people used foodbanks last year with families forced to choose between 'heating and eating'. 9 Meanwhile the likes of Phillip Green swan around on £100m yachts while doing all they can to avoid their responsibilities to the millions of workers whose jobs and pensions they've just shafted.
Wealth buys parents access to the best schools for their children, private healthcare and the most desirable neighbourhoods.
We now have postcode lotteries in education, life expectancy, and pretty much everything else. Wealth provides a buffer from the headwinds of globalisation, and of gentrification. Those who own their own property effectively double their income with their house earning more than they do during a day at the office. Inequality soars further.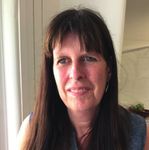 18 19 Brexit trends, and the most influential divide of all: values These four divides of age, education, place and wealth were reflected starkly in the EU referendum.
70% of under 25s voted to Remain, compared to 36% of over 65s.10 Of the 30 areas with the most elderly population 27 voted Leave while 29 of the 30 areas with the youngest populations voted Remain.11
70% of voters whose educational attainment peaked at GCSE (or lower) voted to Leave, while 68% of voters with a university degree voted to Remain.12 Of the 30 areas with the highest percentage of graduates 29 voted Remain (including most of the big cities) and of the 30 areas with the fewest graduates 28 voted Leave.13
Larger cities generally had higher percentages of Remain voters than small cities, towns and rural areas.14
Wealthier people tended to gravitate towards the status quo of 'Remain', whereas their less wealthy counterparts tended to vote Leave.15 The Leave vote peaked in England-beyond-London – but these trends were clearly reflected across all four UK nations. Even in Scotland, where 62% backed Remain, the younger, higher educated and more urban-centric the individual, the more likely they were to be part of that 62%. Further societal divides clearly exist – we see, for instance, everyday sexism and racism limiting opportunities for women and ethnic minorities – but it is these four primary divides of age, education, place and wealth that are driving an even deeper chasm that goes to the very heart of all Britain's current divisions. It is increasingly the case that two dominant tribes are shaping twenty-first century Britain. In one corner we have the Cosmopolitans, in the other we have the Communitarians. These 'tribes' do not split along traditional lines of Left versus Right, but by their values and by how these values relate to the modern, fast-changing world.
Any British political party serious about gaining power must understand the pivotal importance of these competing values and cultures, first to win an election and then to govern effectively. Of course, we're looking at a political and values spectrum – not everyone fits neatly into the Cosmopolitan or Communitarian box. But it is clear that the party that works out how to forge a new settlement between the Cosmopolitans and the Communitarians will be the party best able to restore the Spirit of Britain. Cosmopolitans in a world of opportunity Your archetypal Cosmopolitan tends to be your archetypal Remainer.
They feel at home in the fast-changing world, and are therefore champions of globalisation and liberalism. As 'small l liberals' they tend to emphasise the importance of personal liberty and human rights and see the role of society as being to empower the individual rather than the role of the individual to empower society. Cosmopolitans are more likely to be graduates, younger, and living in the big cities. The very decision to go to university is often evidence of a more Cosmopolitan word-view, prioritising the desire to fulfil one's academic potential and broaden one's horizons. Then by experiencing university that person will meet people from a range of backgrounds and feel more comfortable socialising in those circles.
The decision to move to a big city may be for career or social reasons, and in doing so they are again broadening their horizons and opening up their social networks, increasing their social capital. An upward Cosmopolitan spiral, if you like.
This all leaves many Cosmopolitans in a position where modernity and globalisation means more choice in everything from entertainment to food, to fashion, cheaper foreign holidays, and more interesting and diverse societies. Success increasingly breeds confidence and openness, with many becoming passionately liberal. For those who are politically minded, or are from poorer backgrounds, social mobility is valued and seen as a cornerstone to a flourishing society. The opportunities to achieve their potential have liberated them from becoming 'stuck' in their hometown. This is because Cosmopolitans are typically transient, typically finding their sense of identity through their friendship groups, family and professional networks, rather than through one particular place or community or activity group.
Their support networks often provide them with the platform of security that they need to embrace change, take risks and push boundaries, and indeed make money.
Cosmopolitans seek to place faith in facts and evidence, ahead of emotion and anecdotes, at least in theory. This is another characteristic encouraged by higher education, and another that will have encouraged the vast majority to vote Remain – a campaign which ended up focusing on one emotionless and somewhat bloodless calculation; that the status quo would leave us more prosperous than Brexit.
20 21 Communitarians in a world of upheaval For people of a more Communitarian disposition things look rather different. Communitarians value familiarity and stability, and tend to place more emphasis on security than liberty.
While Cosmopolitans often travel far and wide, Communitarians are often more 'rooted' and connected to their local surroundings. They are therefore less likely to have moved away to university or for work. They generally tend to have a less global worldview, as their compassion builds outwards from their own relationships and lived experiences. They are steady pragmatists rather than revolutionary risk takers. They tend to see individuals and society as interlinked – a two-way street where the responsibility of the individual towards their community is as important as the community serving the individual.
The concepts of personal responsibility and common endeavour are as important as individual rights, meaning there is more of an expectation for people to 'fit in', contribute, and play by the rules and social contracts that glue society together. This means the prospect of mass immigration and multiculturalism can feel disconcerting when the rules of engagement change, traditions are challenged, and old familiarities are transformed in a short space of time. So too can the replacement of corner shops and local pubs with Tesco Expresses and legal loan sharks. Communitarians don't all want to ban all immigration, or want to stop different cultures enjoying different customs, but they want a pace of change that their community (and local authorities) can get on board with and plan for, and they do expect new immigrants to respect local behavioural norms.
If you're a liberal, transient Cosmopolitan all this matters a lot less. If you're a local Communitarian with pride in your community it goes to the very heart of your identity. Law and order matter an awful lot too. Authorities being 'tough on crime' means safer neighbourhoods, which is especially important for people living in more deprived areas.
While many Communitarians appear relatively middle class and financially comfortable, they tend to feel less confident than Cosmopolitans that they will thrive in the face of social and economic change. This is particularly true if they haven't been to university, meaning it is more difficult to develop significant social capital or acquire prestigious skills and qualifications. In fact, they are likely to resent the emergence of a 'mass' higher education system that splits the population in half.16 As people age – and so are less likely to hold modern skillsets – they tend to feel more Communitarian.
The same is true if they live outside of the major cities in areas slower to benefit from new technology. The modern world paints a more blurred and hazy picture for Communitarians, with less obvious reason for optimism.
Communitarians are more likely to be influenced by their own lived experiences than Cosmopolitan and less swayed by experts with their facts and figures. They mistrust big business and 'big state' politicians alike, and tend to prefer local and community-based solutions. When you combine all of these characteristics it should come as no surprise that a Leave campaign based on emotion, identity, anti-establishment politics and the risks of mass immigration swept up the Communitarian vote. But the Communitarian Brexit backlash was not a wild swipe; it was ultimately a rejection of the long-term political and cultural dominance of the Cosmopolitan tribe whose prevalence has come to rupture the Spirit of Britain.
Liberal Britain: Cosmopolitan dominance and the Communitarian uprising David Goodhart's book 'The Road to Somewhere' depicts two tribes very similar to the Cosmopolitans and Communitarians. Goodhart argues that in the UK, the 'Somewheres' tribe outnumber the 'Anywheres' two to one, yet it is the (cosmopolitan) Anywheres who dominate the higher echelons of society, culturally and politically.17 Indeed, it is hard to reach any other conclusion that the UK politics has become increasingly dominated by a ruling class far more liberal – both socially and economically – than the majority of the people it wishes to serve.
In fact, the embrace of liberalism – both economic and social – as the one, dominant political ideology of the past 40 years has handed Cosmopolitans huge advantages. Further still, any Communitarian challenge to the liberal consensus has been dismissed as backward and reactionary. The real picture is far more complicated. Social liberalism and the marginalised majority Social liberalism has benefited both tribes and we should be proud of the last Labour government; with the scrapping of Section 28, forming the Equality and Human Rights Commission boosting maternity rights and so many other achievements.
Yet somehow the liberation movement has become an entirely Cosmopolitan project.
22 23 Communitarian voters on the doorstep are generally very supportive of gay marriage, gender equality and attempts to tackle racism. They are not as anti-liberal as many like to claim. There are clearly elements of casual sexism and racism which should be challenged, but no more so than in a Cosmopolitan university sports club. There have, though, been some fundamental errors made by each of the major political parties that have led to a breakdown of trust with the Communitarians. The attention paid to smaller disadvantaged groups has meant that the biggest indicator of disadvantage – economic background – has been overlooked, both in Britain and the US.
It is often been remarked that Hillary Clinton spent more time talking about transgender bathrooms than about boosting economies of the forgotten areas where Trump won so many votes.
The problem here is two-fold. Firstly, it irks the huge numbers of the population described as the 'marginalised majority'; not poor enough to receive significant state support, but certainly not rich and suffering from stagnant wages for more than a decade; a mainstream largely ignored by politicians. Second, the liberal left have too often forgotten to include those from poorer, and largely Communitarian, working class backgrounds in their coalition of disadvantaged groups. It can never be said enough that the biggest indicator of a child's future success is still their father's level of education; a child is 7.5 times less likely to succeed if their father comes from the lowest attainment bracket compared to the top attainment bracket.18 Very few people from the poorest backgrounds become doctors (4%), barristers (6-7%) and journalists (11%).19 That is almost unthinkable in 2018, but maybe less surprising when you understand that 80% of Oxbridge entrants come from the top two social classes.20 This contributes to the wider Cosmopolitan trend of higher education becoming the only route to a high income.
New Labour was the only recent government to make any progress on social mobility – but even then its approach was entirely Cosmopolitan. The creation of a two-tiered higher education system has exacerbated the problem – supporting the creation of a ruling Cosmopolitan class that appears exclusive and impenetrable after the age of 21. Instead of investing in areas lacking opportunity it focused on dragging 'the brightest and the best' off to university, caring far too little about the people and the communities left behind. David Cameron paid lip service to improving technical education through better apprenticeships but in practice achieved nothing in six years.
The result of all this? Of England's 65 social mobility 'cold spots' identified by the Social Mobility Commission, 60 returned a majority vote for Brexit.21 And things are getting worse under Theresa May's government with poverty increasing.22 It is no wonder Alan Milburn's Social Mobility Commission walked out in late 2017 over the lack of progress. Cultural liberalism and a fragmenting society While Cosmopolitan politicians have been quick to champion diversity, they have often neglected the Communitarian priority of promoting the shared social norms that bind society together. In an era of multiculturalism and social liberalism the focus on issues of social cohesion have naturally intensified.
It is clear that individuals and communities have grown more diverse in their values and found less in common with one another – yet it has only recently become acceptable amongst Cosmopolitans to believe that immigrants should be encouraged to learn English or that the world 'integration' could have very positive connotations.
For Cosmopolitans the individual's right to express themselves however they wish is paramount to a liberal, free society. To Communitarians it feels strange and unnerving to live in a society where social contracts and behavioural norms appear to be eroding, where one is less likely to speak the same language as their neighbour, and where communication and relationship-building become more difficult. Whether fears are driven by lived experience, word of mouth, social media or newspaper headlines, these rules of engagement matter; they are the ties that bind us together.
The paradox of liberalism is that you can reach a point when a society becomes so liberal – that is to say so dedicated to the maximisation of personal rights – that it becomes unclear what rules a society is playing by, creating a laissez-faire 'anything goes', valueless society.
This is also true of political parties and it can sometimes lead to the bizarre paradox of illiberal liberalism, whereby raising legitimate concerns about immigration makes you 'a racist' and where identity politics and political correctness rules supreme.
The rise of political correctness has also irked many Communitarians, who wonder how on earth we have allowed cultural sensitivities to impede freedom of speech, often with disastrous consequences. We have also seen what
24 25 happens to vulnerable children in Rochdale and Rotherham when professionals feel unable to speak out in fear of causing offence. It's no coincidence that UKIP's support grew in those areas in the aftermath. For Communitarians, political correctness should never be put before public safety – and certainly not vulnerable children.
Liberal markets: a Cosmopolitan response to globalisation The response of successive British governments to globalisation has been entirely Cosmopolitan. Researcher Chris Arnade recently asserted that in the US 'the Front Row' (essentially the Cosmopolitans) has "really, really won" by "handing the keys to the global business community" with the sole goal of boosting GDP, all at the expense of the communities that give so much 'meaning' to 'the Back Row' (Communitarians). This feels every bit as true in the UK. "Numbers don't measure humiliation or hurt pride. They don't measure loss of community or meaning," Arnade adds.23 So how did it come to this?
Increased global connectivity and the emergence of developing economies as cheap manufacturing havens has led Britain into an ill-advised 'race to the bottom', keeping corporation and income tax low to dissuade companies and individuals from moving operations and capital overseas; a downward spiral with increasingly compressed wages, lower productivity, ridiculously wealthy business owners, and widening inequality. GDP has become the chosen measure of economic success and for a generation it has been (wrongly) assumed that the benefits of a growing economy will be shared across the country.
Margaret Thatcher's monetarism and deindustrialisation was in part economical – Britain needed to keep up with the rest of the world – but primarily ideological; she was an individualist who believed that the free market gave people exactly what they deserved.
The most illustrative human cost of her policies came from her closure of the mines, which delivered a devastating blow to so many towns in Wales, Northern England and the Midlands. The ruthlessness of both her actions and language contradicted (but also strengthened) the Communitarian values common to those towns.
Tony Blair responded by saving Britain from the economic and social abyss – building new schools and hospitals in deprived areas, launching Sure Start, introducing the national minimum wage and lifting around a million children out of poverty. But while Blair's commitment to redistribution set him aside from Thatcher, the truth is that New Labour failed to fundamentally change the nature of an increasingly imbalanced economy. This left Communitarian-heavy areas such as former mining towns in a similar position in 2010 as they were in 1997 – bereft of pride, increasingly reliant on public sector jobs and falling further behind the major metropolises.
New Labour's position in the liberal, global mainstream was cemented by Tony Blair's era-defining 2005 party conference speech in which he embraced globalisation and the free market. Blair said: "I hear people say we have to stop and debate globalisation... You might as well debate whether autumn should follow summer." Our "changworld"... is... "replete with opportunities, but they only go to those swift to adapt" and "slow to complain." Communities could not be allowed to "resist the force of globalisation"; the role of progressive politics was merely to enable them "to prepare for it", he said.
The Cosmopolitanism of New Labour is also what drove the decision to open up the UK to the free movement of people from the accession countries in 2005, which again appeared to be riding roughshod over the objections of Communitarians who were concerned about the effects of economic change. Yet perhaps the most devastating consequence of 'neoliberal' economics has been how it has facilitated the role that global finance, rootless corporations and big tech companies have played in undermining the ability of politicians to protect and promote Communitarian interests. Across the industrialised world nation states now appear to be in an advanced state of decay; the tragedy is that successive UK governments have actively encouraged this trend.
The financial crash, and the start of the Communitarian fight-back The financial crash transformed perceptions of globalisation, economic liberalism and Western capitalism. Those who, like Gordon Brown, were confident that 'boom and bust' had ended faced a painful dose of reality. The crash showed the limits and risks of deregulation (on this occasion of the financial services industry) and in the UK the dangers of over-reliance on that single sector. The orthodox Western economic model was under fire for the first time in a generation.
26 27 Banks were deemed 'too big to fail', and Gordon Brown felt his only option was to bail RBS out. For Communitarians this was a bitter pill to swallow, not least due to their deeply held belief in personal responsibility and reciprocity. Why should the finance industry receive special treatment after bringing down the rest of the economy when ordinary workers were suffering the effects? Where was the bailout for the steel industry? Why was it that the manufacturing industry suffered most? Later they'd ask why it is that the West Midlands, Wales and the North East have taken far longer to recover from the recession than London and the South East – still the only parts of the UK that have returned to pre-crash growth levels.
24 Once again the Communitarians felt the sharp end of the stick. But, as the party in power, so did Labour. As the Tories successfully – and mendaciously – argued, Labour failed to 'fix the roof when the sun was shining' or 'put money away for a rainy day'. The fact that the Tories would have deregulated banking further and backed our spending plans seemed to matter little. Gordon Brown's rapid action to achieve international collaboration to forestall global collapse didn't earn him much credit, nor did the sound economic management by Brown and Alastair Darling that successfully grew the economy out of recession.
Blaming Labour was one of a three-fold public reaction. The second was to blame the bankers. Pretty much everyone seemed to agree on this. The third was to blame those who seemed to be benefiting from Labour's increased public spending but without good cause. An inflated welfare state and mass immigration were stood accused of putting unnecessary pressure on the taxpayer. The pie was now smaller, and who got how much suddenly really mattered. This was a typically Communitarian response; the view that the values of contribution, reciprocity, responsibility and community were being forgotten and hardworking people who had paid into Britain's coffers for decades were paying the price.
David Cameron cynically exploited Communitarian discontent at this time by coining the term 'something for nothing' to describe 'shirking' benefit claimants whilst soon setting an unachievable net immigration target of under 100,000 per year. The Big Society contrasted him against Thatcher's individualism and the managerialism of New Labour's later years – and then in the run up to the 2010 election he and George Osborne ruthlessly persuaded voters that Labour had 'crashed the economy'.
Tory austerity and the 2015 election In reality Cameron offered Britain something very different to the Big Society, reversing New Labour's finer achievements through the political choice of crippling austerity.
He reverted to Thatcher's laissez-faire economics and showed himself to be the Cosmopolitan, economic liberal many suspected him to be. The areas that suffered most from public sector cuts and under investment were Communitarian areas. So why couldn't Ed Miliband capitalise, and how were the Tories allowed to win seats from Labour in Derby and Bolton to help secure a majority in May 2015?
The short answer is that 'something always beats nothing' when it comes to elections, and few people could identify what Ed Miliband stood for. This meant commentators could project onto him any image they wanted – 'Torylite' for not taking on Tory austerity, or 'Red Ed' for his socialist background and failure to state that "New Labour spent too much money", or that of a slightly detached North London liberal. Meanwhile the Tories repeated their lines about reducing the deficit and a 'long term economic plan' religiously. The longer answer is that Ed Miliband never quite got to grips with the re-emergence of Communitarian values post-crash.
He was right to call for reforms to capitalism, but he misunderstood the aftermath of the crisis as a traditional socialist moment. He failed to recognise that Communitarians tend to mistrust the state as much as big business, particularly after the expenses scandal and New Labour's perceived overspending. They, largely speaking, want local solutions based on contribution and reciprocity. Miliband failed to offer a fairer, 'something for something' society, particularly relating to welfare and immigration. Labour's uninspiring 2015 election bid was illustrative of this and the Brexit campaigners would be the benefactors.
A Communitarian Brexit, and how nationalism trumped patriotism Where Labour failed to provide Communitarians with an attractive alternative to the status quo the Brexiteers stepped in. There were, of course, a wide range of reasons why people voted Brexit, but the thread that links almost every motive is the sense of a Communitarian backlash against the liberal, globalised world order. It was a call for something different; a new economic, social, and political order that better reflects Communitarian contribution to Britain, and recognises Communitarian concerns that the liberal, global world order has been eroding Britain's power, damaging our communities, and atomising our society.
28 29 We've looked at the role of community, familiarity, solidarity, contribution and reciprocity in Communitarian life, how these values have been challenged by globalisation and how they ultimately led to Brexit. But one other crucial value that played an increasingly important role in the referendum campaign was that of patriotism. Cosmopolitans, particularly on the left, had pretty much abandoned patriotism, seeing it as the antithesis to their internationalism. They could not be more wrong. This mistake has been born out of confusing patriotism and nationalism. Patriots feel shame in their country as well as pride, which drives them to want a build a country for the many and for their country to act with dignity on the world stage.
This contrasts sharply with nationalists, who have a blind and unquestioning view that their country is always right, and always has the moral high ground. Communitarian patriotism is civic and inclusive to any who wish to share it and is a driving force for good built on shared endeavour and common purpose. Nationalists promote closed, exclusive clubs, often with an ethnic focus, have an engrained sense of national superiority and are closed to constructive criticism.
David Cameron, as de facto leader of the Remain campaign, failed to understand the importance a sense of national pride would play in deciding the referendum result and thus surrendered the patriotic narrative to the Brexiteers who defined patriotism in their own terms, often using it as a cloak for their nationalist agenda. This spoke to many Communitarians for whom a sense of 'place', and therefore national identity, still mean a lot. Communitarians tend to see themselves as citizens of their country, or of their local area, and not 'citizens of the world' as Cosmopolitans often do. The Remain campaign should have demonstrated relentlessly how Britain could both advance its national interest and play a more influential role on the world stage if it were part of something bigger.
It should have proclaimed much louder that true patriotism is to understand the need for co-operation and compromise with our partners and allies, as opposed to the Brexiteer nationalists of the Tory Right with their outdated delusions of empire, and in stark contrast to the Hard Left anti-Europeans with their fantasies about socialism in one country. It is Emmanuel Macron who has provided one of the most important definitions of twenty-first century progressive patriotism: "We have confused sovereignty and nationalism. I say that those who truly believe in sovereignty are pro-Europeans: Europe is our chance to recover full sovereignty...
Sovereignty means a population freely exercising its collective choices, on its own territory. And having sovereignty means being able to act effectively. Faced with the current serious challenges it would simply be an illusion, and a mistake, to propose to re-build everything at the national level. Faced with an influx of migrants, the international terrorist threat, climate change, the digital transition, as well as the economic supremacy of the Americans and the Chinese, Europe is the most appropriate level at which to take action."25 National identity was particularly influential in England where 66% of those who described themselves as "English not British" voted Leave.26 An England Stronger in Europe campaign, to compliment the equivalent Scottish and Welsh campaigns, would surely have helped.
The Cosmopolitan elite's failure in Britain, and its four constituent nations, to develop a patriotic, positive, progressive national story that appealed to Communitarians was perhaps the nail in the coffin of the Cosmopolitan liberal order, and it was certainly the midwife of Brexit. A similar story can be told of how American liberalism facilitated the rise of Donald Trump. The need for a fundamental rebalancing So at a time when Britain most needs a unifying national mission we seem more divided than ever. As David Goodhart recently wrote: "The absence of a Cold War common enemy, more acute value-driven divides, stagnating economies and a media that fragments society rather than unites it, have all given western politics an uglier tone."27 But the depth and toxicity of the polarisation that we are currently seeing is taking us dangerously close to uncharted territory.
A fundamental re-balancing is required, to build a society in which the Communitarians have a voice, and where the Cosmopolitans recognise that a new and different approach is required.
We need an all-encompassing plan for national renewal that is rooted in the practical realities of everyday life, and which can re-discover the united, cohesive, Spirit of Britain. The design and delivery of this plan must become the defining Purpose of Labour.