STUDENT PARENT Handbook 2021 - Woodvale Secondary College
Page content transcription
If your browser does not render page correctly, please read the page content below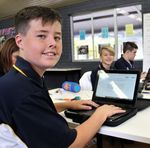 INDEX PAGE
R   INTRODUCTION........................................................................................................................ 2
E
    MOBILE PHONES AND OTHER ELECTRONIC DEVICES (EDs).................................... 2
S
P   ADMINISTRATION 2022......................................................................................................... 3
E   COMMUNICATION.................................................................................................................. 7
C   ONLINE TOOLS FOR COMMUNICATION......................................................................... 8
T   GENERAL COLLEGE INFORMATION................................................................................... 9
    OPERATING TIMES .................................................................................................................. 9
    HOME ROOM ......................................................................................................................... 10
    COLLEGE ETHOS..................................................................................................................... 10
    ACCIDENTS AND ILLNESS................................................................................................... 11
    ATTENDANCE.......................................................................................................................... 11
R   ASSESSMENT POLICIES – WHOLE SCHOOL................................................................. 12
E   SECTION FROM POLICY ON ABSENCE FROM IN-CLASS ASSESSMENT............. 12
S   POSITIVE BEHAVIOUR SUPPORT (PBS)........................................................................... 13
P   COLLEGE CODE OF CONDUCT.......................................................................................... 13
O
    COLLEGE GOOD STANDING POLICY............................................................................... 14
N
S   BUS BEHAVIOUR.................................................................................................................... 14
I   PASTORAL CARE..................................................................................................................... 14
B   BOOKSHOP / SCHOOL CONTRIBUTIONS AND CHARGES ..................................... 15
I   CANTEEN.................................................................................................................................. 15
L   HOUSE ORGANISATION...................................................................................................... 16
I   SPECIALIST PROGRAMS...................................................................................................... 16
T   HOMEWORK/HOME STUDY............................................................................................... 16
Y
    LIBRARY...................................................................................................................................... 16
    ACADEMIC REPORTS............................................................................................................ 17
    LAPTOPS – STUDENT............................................................................................................ 17
    STUDENT DIGITAL TOOLS................................................................................................... 17
    LOCKERS.................................................................................................................................... 18
    PERSONAL PROPERTY.......................................................................................................... 18
R   PARENT EVENINGS................................................................................................................ 18
E
    PARENT ORGANISATION – P&C AND COLLEGE BOARD......................................... 18
L
A   STUDENT LEADERSHIP GROUP......................................................................................... 18
T   SURVEYS & FOCUS GROUPS............................................................................................. 18
I   THIRD PARTY APPS................................................................................................................ 19
O   VEHICLES................................................................................................................................... 19
N   CO-CURRICULAR PROGRAM............................................................................................. 19
S   COLLEGE DRESS CODE......................................................................................................... 20
H
    COLLEGE MAP.......................................................................................................................... 21
I
P
S

1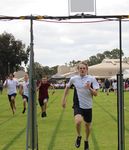 INTRODUCTION
COLLEGE OFFICE OPENS
Monday 25 January 2021
Administrative Staff will be available by appointment for enrolments from Monday 25               R
January 2021.                                                                                     E
                                                                                                  S
FIRST DAY PROCEDURES                                                                              P
Monday 1 February 2021                                                                            E
Students should all assemble in designated areas.                                                 C
                                                                                                  T
       Year 7:       Front of College
       Year 8:       Year 8 shade sail area
       Year 9:       Canteen area
       Year 10:      iCentre
       Year 11:      Year 11 undercover area
       Year 12:      Year 12 undercover area
                                                                                                  R
 9.00am              Students move to year assemblies indicated above                             E
 9.30am              In Home Room class                                                           S
 11.00am             Break 1                                                                      P
 11.25am             Zone 3 classes begin for Years 8 – 12.                                       O
			                  Year 11 students to attend the Big Day In.                                   N
			                  Year 7 students to commence the Big Day In in the Sports Centre.             S
                                                                                                  I
Any students unplaced after the assemblies should see their Year Coordinator.                     B
                                                                                                  I
Students should carry their timetable with them at all times. They will have access via their
                                                                                                  L
laptops to their timetables on SEQTA. Students will not have access to their mobiles during
                                                                                                  I
the day.
                                                                                                  T
Pastoral care is a high priority of the College. Students will be able to closely identify with   Y
various members of the staff via the system of home room classes, reward activities and year
coordinators. Contact from parents is welcome. The most effective method is email.

YEAR 7 INDUCTION
Our new Year 7 students will be involved in a one day induction Big Day In at the beginning
of the 2021 year. This induction is developed to ensure that each student has the opportunity
                                                                                                  R
to meet others in the cohort in a friendly and positive way. Students will be involved in a
                                                                                                  E
number of fun activities and will meet their teachers, the Student Services team and the
                                                                                                  L
Lower School Associate Principal. It is advised that all students bring a hat, sunscreen and a
                                                                                                  A
water bottle. The second Big Day In will be held the second day of Semester 2.
                                                                                                  T
College enrolment for 2021 is predicted to be approximately 1,450.                                I
                                                                                                  O
Those students who are returning to school for 2021, and those who are entering for the           N
first time, are most welcome. It is hoped that each student will be proud to be at Woodvale       S
and that when the time comes for them to leave, they will do so with a sense of belonging         H
and achievement.                                                                                  I
                                                                                                  P
MOBILE PHONES AND OTHER ELECTRONIC DEVICES (EDs)                                                  S
Mobile phones and EDs must be turned off all day from 8:45am until 3:10pm. EDs must not
be used to take photographs or video footage of students or staff while at school unless
as a part of an educational program. Where mobile phones/EDs are visible they will be
confiscated in accordance with College policy.

For third and subsequent offences, parents will be required to come to the College to
collect the item.
                                                                                                  2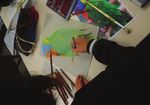 Lea Fairfoul-Hutcheon
    Principal

    Welcome to 2021 at Woodvale Secondary College. As the
R   Principal of our wonderful school, I am delighted to endorse this
E   booklet that is provided to all of our parents and caregivers. Our
S   hope is that it will assist you to understand and appreciate the
P   philosophy that underpins the culture of our College: a culture
E   of excellence where everyone is encouraged and supported to
C   achieve his/her/their best.
T
    As a parent myself, I understand that the role that we fulfill
    as parents/caregivers is rewarding yet challenging. Our aim
    in creating this booklet is to provide you with guidance as
    you support your young person in the secondary setting as
    well as to ensure that we have a shared understanding of our
    expectations of each other. By working together in a mutually
    respectful partnership, your child will be able to flourish.
R
E   We hope that you will 'dip into' this booklet over the year in
S   times of need, quiet reflection and dedicated study. As always,
P   please contact a member of staff should you require further
O   support or assistance. We are only too happy to help.
N
S   I look forward to meeting you!
I
B

    Grant Richards
I
L                                                                        3
I   Vice Principal - Planning and Operations
T
Y   The Vice Principal role at Woodvale is to ensure systems and
    procedures are in place to enable every student to engage in a
    full College experience- both within and beyond the classroom.

    Trends in education are constantly monitored by Woodvale staff
    and give direction to where Woodvale sees itself in the future.
    Currently, we are managing a balance between online learning,
R   teacher direct instruction and group or peer support of learning.
E   It is important parents support their children through this
L   technological and digitally social period and avail themselves
A   of opportunities to learn more through workshops held by the
T   College. We provide a safe environment for students to explore
I   and engage with the curriculum which includes a personal
O   device for each student provided and managed by the College.
N
    The online world is changing the way we see the school day.
S
    Woodvale is currently trialing new timetable arrangements to
H
    ensure we bring the latest research to our practices.
I
P   The College has implemented many online tools for parents
S   and will further explore opportunities as they arise. In this new
    world, the College is constantly sourcing and training teachers
    who not only support students with learning course content but
    also provide their students with the skills to manage as life-long
    learners.

    I look forward to a strong working relationship with all parents.

3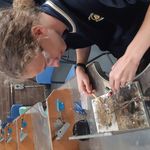 Veronika Sutton
    Associate Principal - Lower School
    My role as Associate Principal of lower school is to be
    responsible for students from Year 7 to Year 9. As such I work
    closely with lower school teachers ensuring that every student's      R
    learning needs are met. I have a strong understanding of the          E
    early adolescent phase of learning and I consistently liaise with     S
    our primary school colleagues to ensure a seamless transition         P
    into the secondary context. I attend regular Student Services         E
    meetings for my year groups in which students at risk are             C
    monitored by the team. I am also a key member of the Whole            T
    School Literacy/Numeracy Committee ensuring that teachers
    focus on literacy and numeracy to ensure that students are well
    prepared for NAPLAN in Year 7 and Year 9.

    I have the responsibility of ensuring every student in lower school
    feels safe and happy at Woodvale Secondary College. I have
    now completed two years of study into students transitioning          R
    into secondary school. Primary schools do a wonderful job             E
    working on their students' self-esteem and love of learning but       S
    transitioning students are unprepared for the many demands of         P
    secondary school. Year 7 and Year 8 students can quickly feel         O
    overwhelmed and stressed. Therefore, I invite parents to work         N
    closely with teachers of our lower school students. Together we       S
    must focus on developing very strong study and organisational         I
    skills to ensure students enter Senior School able to focus           B
    on their appropriate pathway, study effectively and respond           I
3   positively to teacher and Student Services feedback. Parents          L
    and teachers must work together respectfully to ensure our            I
    lower school students become skilled at self-management and           T
    self-regulation. My focussed attention to social and emotional        Y
    wellbeing, identifying and building on the strengths of each
    individual, is a strong foundation for my approach to this
    important aspect at Woodvale. I also lead our cultural inclusivity
    program through the college.

    Anne-Marie Ellery                                                     R
    Associate Principal - Senior School                                   E
                                                                          L
    As the Associate Principal Senior School, it is my job to             A
    lead the systems that result in a successful finale of formal         T
    schooling. I am focussed on all students having access to a           I
    pathway that sets them up for success. This success is defined        O
    by active participation in their communities, a set of skills and     N
    understandings that has depth and breadth and their ability           S
    to demonstrate respect and responsibility in a wide range of          H
    relationships.                                                        I
                                                                          P
    I very much enjoy the challenges of this role as I love to work       S
    with all sorts of people to solve problems. I draw upon the
    experience I have gained working in a variety of schools, in a
    variety of roles to continually strive for improvement. I work
    very hard to make sure that each student gets the support that
    they need to flourish. I look forward to working in partnership
    with you to ensure that our students are receiving the best
    possible education at Woodvale Secondary College.
                                                                          4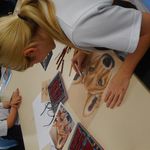 MEET THE STUDENT SERVICES TEAM

                PROGRAM COORDINATOR                                         PROGRAM COORDINATOR
                   STUDENT SERVICES                                            STUDENT SERVICES
R
E
S
P
E
C
T

                      TINA NOTTLE                                               LEONIE FRANCIS
                Tina.Nottle@education.wa.edu.au                            Leonie.Francis@education.wa.edu.au

R
E
S
P
O                      YEAR 7 COORDINATOR                                             YEAR 10 COORDINATOR
N                      SEB SALINAS                                                    KAREN VARDY
                       Sebastian.Salinas@education.                                   Karen.Vardy@education.wa.edu.au
S                      wa.edu.au
I
B
I
L
I                      YEAR 8 COORDINATOR                                             YEAR 11 COORDINATOR
                       LAUREN SMEED                                                   REBECCA LAZARUS
T                      Lauren.Smeed@education.wa.edu.au                               Rebecca.Lazarus@education.wa.edu.au
Y

                       YEAR 9 COORDINATOR                                             YEAR 12 COORDINATOR
                       RICHELLE TIEDTKE                                               WAYNE JAGGARD
                       Richelle.Tiedtke@education.wa.edu.au                           Wayne.Jaggard@education.wa.edu.au

R
E
L
A
T                      LEARNING SUPPORT                                               SCHOOL PSYCHOLOGIST
I                      COORDINATOR                                                    MARTIN EMERY
                       DEE KENNEDY                                                    Martin.Emery@education.wa.edu.au
O                      Desma.Kennedy@education.                                       I am a trained Psychologist working four
                                                                                      days a week at the College. My role is a
N                      wa.edu.au
                                                                                      one-to-one with students at risk, facilitating
S                                                                                     Individual Education Plans for students and
                                                                                      whole school programs.
H
I
P
    CHAPLAIN                                  CHAPLAIN                                COMMUNITY HEALTH NURSE
S   SEAN HAMPSHIRE                            CHRISTY ALVAREZ                         ANGELA GORDON
    Sean.Hampshire@education.                 Christy.Alvarez@education.              Angela.Gordon@education.wa.edu.
    wa.edu.au                                 wa.edu.au                               au
                                                                                      Our roles are primary health care, health
                                                                                      counselling, health education and promotion
                                                                                      of a healthy lifestyle. We are also a resource
                                                                                      for staff and students requiring referrals to
                                                                                      outside agencies.

5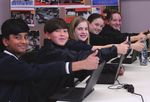 MEET THE HEADS OF LEARNING AREA TEAM

                       ARTS                                          ENGLISH                               HUMANITIES AND SS                            R
                                                                                                                                                        E
                                                                                                                                                        S
                                                                                                                                                        P
                                                                                                                                                        E
                                                                                                                                                        C
                                                                                                                                                        T

               RUTH MACDONALD                                KIRSTEEN MCCARTNEY                                      COLIN PAYNE
          Ruth.MacDonald@education.wa.edu.au              Kirsteen.McCartney@education.wa.edu.                Colin. Payne@education.wa.edu.au

                                                                                                                                                        R
                                                                                                                                                        E
                                                                                                                                                        S
                                                                                                                                                        P
                                                                                                                                                        O
                                                PHYSICAL                                                                                                N
    MATHEMATICS                                EDUCATION                               SCIENCE                       TECHNOLOGIES                       S
                                                                                                                                                        I
                                                                                                                                                        B
                                                                                                                                                        I
                                                                                                                                                        L
                                                                                                                                                        I
                                                                                                                                                        T
                                                                                                                                                        Y

    RHIANNON GEDDIS                            MARC HARRIS                          DAVID STALKER                          LESLEY BARRY
Rhiannon.Geddis@education.wa.edu.au     Marc.Harris@education.wa.edu.au       David.Stalker@education.wa.edu.au      Lesley.Barry@education.wa.edu.au

                                                                                                                                                        R
                                                                                                                                                        E
                                                                                                                                                        L
                                                                                                                                                        A
                LANGUAGES                                                 ICT                                     OPERATIONS                            T
                                                                                                                                                        I
                                                                                                                                                        O
                                                                                                                                                        N
                                                                                                                                                        S
                                                                                                                                                        H
                                                                                                                                                        I
                                                                                                                                                        P
                                                                                                                                                        S

                 KAREN VARVEY                                        SUE MCKAY                                      JARED DAVIES
            Karen.Vardy@education.wa.edu.au                  Sue.McKay@education.wa.edu.au                    Jared.Davies@education.wa.edu.au

                                                                                                                                                        6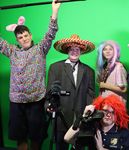 COMMUNICATION
    Every person in the Woodvale community is asked to always interact with others modelling
    our values of Respect, Responsibility and Relationships.

    There are a number of effective pathways a parent should take to ensure good, clear
R   communication with the highly trained professionals who look after your children at
E   Woodvale. You should contact your child's teacher if you have concerns or celebrations about
S   how your child is performing in that class. Please see the diagram below for information.
P
    You can access the teacher's name from your child's timetable or from SEQTA.
E
C   You can contact the Year Coordinator for issues needing emotional support.
T
    HOW TO COMMUNICATE WITH WOODVALE STAFF

                                                                        NON-COURSE CONCERN
          CONCERN WITH A COURSE
                                                                      PERSONAL- FAMILY CONCERN

                                                                            Email Year Coordinator
R                       Email Teacher                                   (Find out their name on the website or call the college)
E      Firstname.Surname@education.wa.edu.au                            Where possible emails will be answered within 48 hours
          Where possible emails will be answered within 48 hours
S
P                   Issue not resolved?                                           Issue not resolved?
O
N
S
                                                                       Email Student Services Coordinator
I          Email Head of Learning Area                                          Tina.Nottle@education.wa.edu.au
          (Find out their name on the website or call the college)
B                                                                              Leonie.Francis@education.wa.edu.au

I
L                   Issue not resolved?                                           Issue not resolved?
I
T
Y
                                                                     Email the relevant Associate Principal
      Email the relevant Associate Principal

                    Issue not resolved?                                           Issue not resolved?

R         Email Mrs Fairfoul-Hutcheon                                    Email Mrs Fairfoul-Hutcheon
E                  Principal                                                      Principal
L
A
T
    PLEASE NOTE
I
O        Year Coordinators are responsible for the pastoral care of the year group.
N        Year Coordinators can inform teachers if there is something going on at home that
S        is affecting your child.
H        Year Coordinators need to be advised if there is any in-school bullying taking place.
I        If your child is away, please contact the College absentee office
P        Year 7-9: 9309 0864
S        Year 10-12- 9309 0811

    HOW YOU CAN HELP
         Volunteer at the Canteen – See documentation on SEQTA
         Join the P&C. Meetings are held once a term; dates are on the College sign and on
         the website.
         Nominate for the College Board when elections are held.

7
COMMUNICATION
The College communicates regularly with parents via email; only very important documents
are posted home. Unexplained absences are sent via notifications through SEQTA app or
SMS. It is important that changes to home addresses, email addresses and mobile phone
numbers are communicated to the College's office in writing or by making a change on the
excursion on the excursion tool, Consent2Go. We ask that families provide two different          R
email addresses if possible, in anticipation of any interruptions to the service of internet     E
providers.                                                                                       S
                                                                                                 P
Our teachers are happy to answer emails and always value parent communication. It is
                                                                                                 E
important that you communicate firstly to teachers if you have any concerns, then to the
                                                                                                 C
Head of the Learning Area and then, if you still feel the need, to the Associate Principal in
charge of that year group. Teachers are asked to respond to emails within 48 hours               T

ONLINE TOOLS USED BY THE COLLEGE
CONNECT
All parents, caregivers and students have access to the Department of Education's Connect
Online and through the Connect NOW App tool. Connect provides access to your child's             R
attendance record; assessment results; and teacher names. Each parent is provided with a         E
logon access.                                                                                    S
                                                                                                 P
SEQTA                                                                                            O
Parents and students have access to College information on this tool e.g. financial              N
information, weekly agendas, policies and submission dates. The SEQTA tool will also enable      S
parents to access attendance information, timetables, term planners and learning resources.      I
Each parent is provided with a logon access - different from the Connect logon.                  B
                                                                                                 I
The front page of SEQTA is posted week by week with important information for the week.          L
                                                                                                 I
In cases of emergency (e.g. evacuations) - messages will be sent by the College via SMS or       T
Connect app. In times of confusion it is important that this messaging system is the official    Y
channel.

Consent2Go
This tool is used by the College to inform parents about excursions. Payments and permission
processes are made through this system. From 2021 it will also be used to provide approval
for the use of digital apps used by staff with students – some student information is provided
                                                                                                 R
to third parties via their apps. There is no logon required with this tool.
                                                                                                 E
                                                                                                 L
Important student and family updates can be made through this tool (e.g. change of phone         A
numbers).                                                                                        T
                                                                                                 I
The College maintains a Facebook page for newsworthy items. Search for Woodvale                  O
Secondary College on Facebook.                                                                   N
                                                                                                 S
                                                                                                 H
                                                                                                 I
                                                                                                 P
                                                                                                 S

                                                                                                 8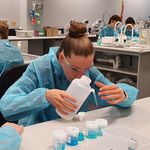 GENERAL COLLEGE INFORMATION
    110 Woodvale Drive
    Woodvale 6026

           Telephone: (08) 9309 0808
R          SMS Absentee: 0407 988 306
E          Absentee Email: woodvale.sc.absentee@education.wa.edu.au
S          Website: www.woodvale.wa.edu.au
P          Email: woodvale.sc@education.wa.edu.au
E          Connect: Search for the Connect Now app on iTunes or Google Play.
C          SEQTA: Search SEQTA Engage on iTunes or Google Play.
T
    2021 TERM DATES
    The College website has the term by term breakdown, NB. SDD is non-student attendance.
          Term 1        Monday 1 February – Thursday 1 April
                          (SDD - Thursday 28 January, Friday 29 January and Tuesday March 16)

           Term 2         Monday 19 April – Friday 2 July
R
E          Term 3         Monday 19 July – Friday 24 September
S                         (SDD - Friday 14 August)
P
O          Term 4         Monday 11 October – Thursday 16 December
                          (SDD - Wednesday 10 November and Friday 17 December)
N
S
    As advised by the Department of Education,
I
    Woodvale Secondary College strongly discourages
B
    parents taking students on vacation during the school
I
    term. If you are considering an in-term vacation, your
L
    child will have an unapproved absence recorded.
I
    Students will not be provided with work or given credit
T   for assessments during their period of absence. They can,
Y   however, access their course work on Moodle and
    submit assignments via email to their relevant teacher by
    the due date. Parents and caregivers are to make use of
    the absence request form on the College website/SEQTA.

    OPERATING TIMES
R   Classes commence promptly at 9:00am daily. Students will be dismissed at 3:10pm daily.
E   Year 11 students' timetabled classes finish on Thursdays after Zone 3 unless they have
L   testing or seminars running. Year 12 students have an un-timetabled day every Thursday to
A   complete work placement, off-grid classes and catch-ups.
T
I                                      TUESDAY, WEDNESDAY,
O             MONDAY                                                           FRIDAY
                                            THURSDAY
N
S   ZONE 1          9:00 – 10:20    ZONE 1           9:00 – 10:20    ZONE 1        9:00 – 10:20
H   ZONE 2          10:20 – 11:00   ZONE 2           10:20 – 11:00   ZONE 2        10:20 – 11:00
I   Break 1         11:00 – 11:25   Break 1          11:00 – 11:25   Break 1       11:00 – 11:25
P   ZONE 3          11:25 – 12:45   ZONE 3           11:25 – 12:45   ZONE 3        11:25 – 12:45
S   Break 2         12:45 – 1:10    Break 2          12:45 – 1:10    Break 2       12:45 – 1:10
    Home Room       1:10 – 1:50     ZONE 4           1:10 – 2:30     ZONE 4        1:10 – 1:50
    ZONE 5          1:50 – 2:30                                      ZONE 5        1:50 – 2:30
    ZONE 6          2:30 – 3:10     ZONE 5           2:30 – 3:10     ZONE 6        2:30 – 3:10

    NB. No Home Room on Tuesday - Friday

9
COURSES
Lower school programs provide students with the opportunity to engage with curriculum
across all eight learning areas.

                             The Arts
                             English
                                                                                                R
                             Health & Physical Education
                                                                                                E
                             Languages
                                                                                                S
                             Mathematics
                                                                                                P
                             Science
                                                                                                E
                             Humanities and Social Sciences (Business/IT)
                                                                                                C
                             Technologies
                                                                                                T
As students progress through the years they are offered increasing choice in subjects to
study.

Year 11 and 12 students work towards the achievement of the WA Certificate of Education
and the Woodvale Secondary College Certificate.

                                                                                                R
HOME ROOM                                                                                       E
During 2021 every student at Woodvale will spend time in Home Room. Home Room runs              S
on Monday after Break 2 for 40 minutes. This is an opportunity for students to process          P
social skills and learn skills to enable them to flourish. The program for Home Room is age     O
related and sequenced. There will also be many opportunities for students to attend year        N
group assemblies and listen to guest speakers during this time.                                 S
                                                                                                I
Lower school students will be working through Learning Curve Wellbeing Journal activities       B
and Senior School students will use this time to meet with their mentors or to work on          I
special action research projects. Home Room is an evidence based strategy that has been         L
demonstrated to improve student wellbeing.                                                      I
                                                                                                T
                                                                                                Y
COLLEGE ETHOS
Our vision is to ensure our students are lifelong learners with a strong sense of individual,
respect and community.

                   Our school community strives for moral                                       R
 Respect

                   excellence by demonstrating fairness, respect                                E
                   and integrity.                                                               L
                                                                                                A
                                                                                                T
                                                                                                I
 Responsibiloity

                   Our school community believes that we all                                    O
                   share a responsibility to actively contribute to                             N
                   the success of the students by empowering                                    S
                   them to aspire to personal excellence and                                    H
                   embrace opportunities to grow.                                               I
                                                                                                P
                                                                                                S
 Relationships

                   Our school community builds and nurtures
                   relationships based on a commitment to
                   open communication, trust, collaboration and
                   integrity.

                                                                                                10
ACCIDENTS AND ILLNESS
     The College first aid team will assess students in an emergency occurring during school hours.
     In the event of outside treatment being required, every attempt will be made to contact
     parents/caregivers. Only in the event of a life threatening emergency will treatment be arranged
     without parent consultation (i.e. ambulance required).
R
     The College does not carry any insurance with respect to students. If parents wish to have more
E
     cover than provided by Medicare and private health cover, they should arrange additional
S
     cover through a general insurer. Parents should also ensure they have adequate ambulance
P
     cover through their private health insurance. Should an ambulance be required, the costs are
E
     the responsibility of the parents/caregivers.
C
T    All students with an illness or injury from home need to be assessed by their GP. Any open
     wounds must be covered by a dressing/bandage before attending the College. The Health
     service is not designed to provide care for sick students who should otherwise be at home.
     In accordance with the Department of Education's policies we are unable to provide any oral
     medication such as ibuprofen/paracetamol, cough drops, or antihistamines. Medications,
     other than asthma relievers, are not routinely supplied or administered. Please contact the
     College to discuss your child's medication requirements or specific needs.
R
E    Please note: It is very important the College has accurate and up to date records of students'
S    health conditions and parent/caregiver contact information.
P
O
N    ATTENDANCE
S    COMPULSORY ATTENDANCE
I    From 1 January 2014, the compulsory education period changed to either the end of the year
B    in which a student reaches the age of 17 years and six months or when a student reaches the
I    age of 18 years, whichever occurs first.
L
I    PUNCTUALITY
T    It is essential that students be at school by 8:50am each day. They must also ensure that
Y    they are prompt to all classes. Problems arise causing disruption of classes if students are
     persistently late to school or class. Students arriving late to school must sign in at Student
     Services with an explanation from their parent/caregiver. The phone number to call when
     informing the College that your child will be late is (Yr 7-9) 9309 0864 or (Yr 10-12) 9309 0811.
     Continual lateness will result in detention for students.

     ABSENCES
R    Absences for part, full or multiple days, must be explained by a note, email, a phone call
E    to 9309 0864 or SMS 0407 988306. Notes must be dated and specify the reason/s for the
L    absence/s and signed by parent or caregiver then handed to their contact teacher or Student
A    Services as soon as the student returns to school. Each morning at 11:00am an SMS is sent
T    to parents of students who are absent in the morning and the College has no reason for their
I    absence. Unexplained absences will be queried by College personnel. Notifications received
O    between 10:20am and 11:00am will still generate an SMS, therefore it is suggested parents
N    notify the College of an absence prior to 10:20am where possible. SEE ALSO – Absences in
S    Assessment Policy.
H
I    LEAVING THE COLLEGE GROUNDS
P    No student is permitted to leave the College during College hours without permission of a
S    parent/caregiver. Students needing to leave the College grounds during the school day must
     report to Student Services with a note of authorisation from their parent/caregiver, prior to
     the student leaving. Students will be issued with a leave pass. Students should sign in when
     returning to the College. Students must not go to the shops during school time.

     TRUANCY
     Students identified as having truanted one or multiple classes may be required to attend a
     supervised detention after school. Repeat offences will result in an escalation of consequences.
11
ASSESSMENT POLICIES – WHOLE SCHOOL
A comprehensive copy of the 2021 Whole School Assessment Policy can be found on SEQTA.
We urge parents to read and understand this document.

Section from Policy on Absence from In-Class Assessment
Woodvale has a strong focus on the development of independent learners. Students are                R
encouraged to access our learning management system, SEQTA/Moodle to maximise their                 E
achievement across their courses and to ensure that they are achieving their personal best.         S
The resources available on SEQTA/Moodle can be extremely useful for students who are                P
absent from the College for any period of time.                                                     E
                                                                                                    C
If an excursion has been approved by the Senior Leadership Team, and is on the calendar,            T
then the student should be allowed to sit a test they miss or negotiate to submit an
assessment before the date of the excursion.

If a student is absent from class, his/her ability to achieve to his/her potential is diminished.
Extended periods of absence will result in lower levels of achievement. Absences may result
in a student not fulfilling the requirements of a course and thus may be deemed as unable
to be assessed. Potential achievement will not be considered.                                       R
                                                                                                    E
Woodvale Secondary College staff strongly advise parents not to remove students from the            S
College for the purpose of a family holiday or to support students who purposely miss an            P
assessment. If parents choose to take their children out of school for a family holiday, they       O
do so understanding that their child's learning and grades will be affected.                        N
                                                                                                    S
The following rules will apply for absence from scheduled in-class assessments (e.g. tests/
                                                                                                    I
assigned tasks) and examinations:
                                                                                                    B
     •   Students are required to sit in-class assessments and examinations at the                  I
         appointed time.                                                                            L
     •   For any examination missed, sick students must provide a medical certificate for all       I
         relevant day/s otherwise a zero is recorded for the result.                                T
     •   Those who do not sit an in-class assessment or examination at the scheduled time           Y
         and do not have a valid reason will have a result of zero recorded.
     •   In the case of those who can provide a valid reason (ie approved by their teacher,
         head of learning area or an associate principal) or a medical certificate, an adjusted
         assessment which does not penalise the student will be made in the determination
         of the final result for the subject concerned.
     •   For a future absence, parents are expected to advise the College in writing of the
         reason for absence and the length of time that the student will be away. Based on          R
         this correspondence, the relevant Associate Principal will determine approval type.        E
         Requests not made or absences unapproved result in zero for missed assessments.            L
     •   Where a student is unable to attend the College for a lengthy period (either through       A
         illness, sporting commitment or outside school endeavour), it may not be possible          T
         to determine a final result for a subject/s missed whether the absences have been          I
         approved or not.                                                                           O
     •   If a student has a pattern of missing assessments or examinations and there is no          N
         acceptable reason, teachers in negotiation with their head of learning area, may           S
         allocate a zero for subsequent missed assessments. Appeals with valid reasons will         H
         only be considered by associate principals. Missing assessable tasks may impact a          I
         student's final result in a subject.                                                       P
                                                                                                    S

                                                                                                    12
POSITIVE BEHAVIOUR SUPPORT (PBS)
     Staff at Woodvale Secondary College believe establishing and maintaining a positive
     classroom environment is the most effective way to promote learning. We seek to develop
     in students the capacity to accept responsibility for their own behaviour and recognise the
     impact it has on others. Staff are committed to improving student academic and behaviour
R    outcomes through ensuring all students have access to the most effective and accurately
E    implemented instructional and behavioural practices and interventions possible.
S
     Our staff strive to develop positive and genuine working relationships with students and
P
     will actively promote, recognise and reward positive behaviours. Year Coordinators are
E
     dedicated to identifying students who consistently maintain expected attendance and
C
     behaviour standards. These students are provided with multiple opportunities to engage
T    in cohort social events and reward activities. There is also a great variety of extra-curricular
     programs, activities, competitions and events on offer for students to actively engage within
     their College community. Students are also supported to develop the skills and capacity to
     demonstrate positive behaviours through a range of programs and opportunities offered
     by Student Services staff.

     Expected behaviours are explicitly taught and consistently reinforced at a classroom level.
R    The teacher will alert students when their behaviour is unacceptable and discuss actions
E    required to restore positive behaviour in the classroom and in their wider duty of care
S    role. For more information about expected behaviours, please refer to the College Code of
P    Conduct. This can be found on SEQTA.
O
N    In cases where unacceptable behaviour becomes consistent, affects the orderly function
S    of the classroom or threatens the well-being of others, formalised behaviour management
I    process and procedures commence. These processes are designed to provide opportunity
B    for students to: reflect on their current behaviour; consider alternative behaviours that
I    acknowledge and respect mutual rights; and encourage students to make responsible
L    choices in the future. We have made decisions about preferred ways to respond to and deal
I    with disruptive behaviour that reflects both the Department of Education and our College
T    Policies and Procedures.
Y
     Positive Behaviour Support builds a continuum of supports for staff and students and
     provides.

     COLLEGE CODE OF CONDUCT
     At Woodvale Secondary College we aspire to achieve personal excellence by embracing
     opportunities to develop both academically and as responsible citizens. We commit to
R    building positive relationships with all members of our College community and demonstrate
E    integrity when our actions match the agreed behaviours outlined in the Code of Conduct.
L
A    All members of our College community will demonstrate the following values:
T
I           Respect – Fairness and integrity to achieve moral excellence
O           Responsibility – Empowering personal excellence and embracing opportunity
N           Relationships – Commitment to positive communications, trust and
S    			                         collaboration.
H
I    For more information about the College Code of Conduct, please visit SEQTA.
P
S

13
COLLEGE GOOD STANDING POLICY
The Good Standing Policy works as a part of a broader range of Positive Behavioural Support
(PBS) policies, procedures and strategies. It provides a framework to enable students to
maintain or re-gain Good Standing status in relation to the expected behaviours outlined in
the College Code of Conduct. Its purpose is to clearly articulate processes and consequences
related to repeated, ongoing and/or serious breaches of school discipline or Code of              R
Conduct. This policy aims to support and reinforce College standards and expectations in          E
order to sustain positive behaviour and improve student outcomes.                                 S
                                                                                                  P
For more information about the College Good Standing Policy, please visit SEQTA.
                                                                                                  E
                                                                                                  C
BUS BEHAVIOUR                                                                                     T
Good behaviour on buses ensures drivers are not distracted and students arrive to the
College on time. Students who ignore directions will be denied the right to travel on school
buses. Please note that travel on buses requires an official bus pass, failure to produce a
valid pass may incur an on the spot infringement.

BUS TIMETABLE
                                                                                                  R
Please visit www.transperth.wa.gov.au for bus timetables. Usual buses are:
                                                                                                  E
       466 normal all day bus route - (Althaea Way and Timberlane Dr: both directions
                                                                                                  S
       between Joondalup and Whitfords stations)
                                                                                                  P
       467 normal all day bus route - (Woodvale Drive - both directions between
                                                                                                  O
       Joondalup and Whitfords Stns)
       447 single journey which deviates from normal route - (Althaea Way: morning 		             N
       Warwick Stn to Whitford Stn and in the afternoon reverse direction).                       S
       465 single journey which deviates from normal route - (Althaea Way: morning 		             I
       Joondalup Stn to Whitford Stn and in the afternoon reverse direction).                     B
       750 (Althaea Way to Whitfords Stn) a special school bus.                                   I
                                                                                                  L
                                                                                                  I
PASTORAL CARE                                                                                     T
All staff are committed to building positive relationships with students with the intention of    Y
establishing and maintaining an effective learning environment. We recognise each student
as individual and foster opportunities for all students to develop into effective young adults.
All staff are encouraged to be receptive to students' individual needs to offer advice and,
where necessary, to refer the students to support services able to deal with the situation.
Such support services include Administrative staff, Student Services Coordinators, Year
Coordinators, Chaplain, School Psychologist, Community Health Nurse, Learning Support
Coordinator and other personnel within the College.                                               R
                                                                                                  E
Where appropriate, parents may receive advice and referrals to external agencies that can         L
offer more specialised support services. We also have updated lists of community help on          A
our website.                                                                                      T
                                                                                                  I
Where children have, or develop, a health condition which is likely to affect their               O
performance at school, the provision of information to Student Services Coordinators              N
enables understanding of the individual's personal needs. Students will then be referred to       S
appropriate Student Services staff for individualised support.
                                                                                                  H
                                                                                                  I
OUTSIDE SUPPORT AGENCIES                                                                          P
Useful Websites                                                                                   S
       www.michaelcarr-gregg.com			 www.beyondblue.org.au
       www.esafety.gov.au					www.headspace.org.au
       www.au.reachout.com

                                                                                                  14
BOOKSHOP
     The College bookshop operates through Campion at 751 Marshall Road Malaga 6090.
     (Ph: 6240 2778). Queries regarding purchase of books can be made to Campion. The
     booklists are available on our website in Term 4.

R    SCHOOL CONTRIBUTIONS AND CHARGES
E
     Financial support provided by parents enables the provision of resources that extend the
S
     College's capacity to add value to students' learning experience. Voluntary contributions,
P
     charges, extra cost optional components and voluntary approved requests are approved by
E
     the College Board and advised to parents/caregivers prior to the school year. Charges are
C    compulsory and extra cost optional components require payment where students opt to
T    participate.

       i)   Acceptance of payment for all College contributions and charges will be
     		     conducted by College personnel from 25 January 2021 during school hours,
     		     by mail, phone or in person at the administration office.
       ii)  Parents can organise payment by cash, cheques and EFPTOS (Credit card
     		     phone payments are accepted).
R    		     Also Internet Banking – Bank: Commonwealth Bank
E    		BSB: 066158 – Account Number: 00900882. (Please ensure you write
S    		     student's name and indicate what the payment is for e.g. College charges).
P      iii) Those parents who wish to pay by instalments are asked to make the
O    		     necessary arrangements with the Manager Corporate Services or Finance
N    		     Officer at the commencement of the school year.
S      iv)  Contributions and charges are vital for the resources for student learning.
I
B    FINANCIAL ASSISTANCE/SECONDARY ASSISTANCE SCHEME
I      i)          In the case of families who hold a current Health Care Card, Pensioner
L    		            concession Card of Veterans' Affairs Pensioner Concession Card, financial
I    		            assistance is available. The card must be current some time during first term
T    		            (1 February – 1 April 2021).
Y
     		 Students must be enrolled in Years 7 to 12 studying a full-time secondary
     		course. Allowance is paid up to and including the year the student turns 18
     		 years of age (i.e. not eligible if born in 1997 or before).
     		            Students can only claim for themselves if they are classified by the
     		            Department of Human Services (Centrelink) as an Independent Youth.
     		            Appropriate evidence must be supplied by the Department of Human
R    		            Services (Centrelink) to validate the claim.
E
L     ii) Applications must be completed at the College in Term 1 of each year and
A    		close on Thursday 1 April, 2021. Late applications will not be accepted.
T
I    ALLOWANCES FOR ISOLATED CHILDREN
O    These allowances are available for students who live away from home in order to attend
N    school. Parents need to find out if they are eligible. (Refer Centrelink Ph 132318).
S
H
I    CANTEEN
P    Phone: (08) 9309 0875
S    An excellent canteen service is conducted under the control of a subcommittee of the P &
     C. Students are able to obtain a variety of relatively inexpensive healthy lunches, fruit and
     drinks. All profits are channelled into amenities for the College. Lunches can be pre-ordered
     (check the College website for information).

     The canteen can provide such efficient service at low rates because of the generous help
     of many parents who assist the supervisor on a roster basis. It is very important that this
     assistance be increased for 2021. The larger the roster, the less the demand on time for each
15   individual. Your help would be appreciated.
HOUSE ORGANISATION
Students will be placed in one of four Houses. Names chosen for Houses have been taken
from those of the constellations.

They are:
		CENTAURUS				PEGASUS
                                                                                                  R
		ORION				PHOENIX
                                                                                                  E
The house system forms the basis of extra-curricular activities at the College. The basic         S
objective of the system is to foster a sense of team spirit which will add to overall College     P
culture. Students will be awarded House points for attendance, community involvement,             E
positive behaviour, sporting achievement, house competitions and endeavour.                       C
                                                                                                  T
The Constellation Cup is awarded at the end of the year to the house that has accumlated
the most points.

SPECIALIST PROGRAMS
The College offers the following specialist programs:
                                                                                                  R
BASKETBALL                                                                                        E
Department of Education approved program operates in Years 7 – 10. It is open to selectively      S
chosen students and presents both practical and theoretical aspects of the sport;                 P
                                                                                                  O
MUSIC                                                                                             N
                                                                                                  S
Department of Education approved program operates in Years 7 – 10 directed towards
                                                                                                  I
performance based on concert band music. Students are selectively chosen for entry.
                                                                                                  B
                                                                                                  I
FOOTBALL (SOCCER)                                                                                 L
Department of Education approved program operates in Years 7 – 10. It is open to selectively      I
chosen students and presents both practical and theoretical aspects of the sport.                 T
                                                                                                  Y
HOMEWORK/HOME STUDY
Types of homework can include:
		i)              set assignments;
		          ii)   completion of work set in class;
		          iii)  revision, including summarising of notes and the maintenance of files;
			and
                                                                                                  R
		          iv)   study for tests;
                                                                                                  E
		          v)    reading for pleasure.
                                                                                                  L
It is important that homework be done on a regular basis. Therefore, each student needs to        A
schedule every week for sporting/artistic/cultural activities, social activities, paid work and   T
home study. Parents/Carers need to support their child with this process (e.g. making use         I
of a month by month broadsheet calendar) by checking their child's weekly schedule. Good          O
study habits formed early are invaluable in later years. It is emphasised that homework is        N
the responsibility of the individual student.                                                     S
                                                                                                  H
                                                                                                  I
STUDY CLUB                                                                                        P
Woodvale creates this extra learning opportunity for students to work with teacher guidance       S
in the iCentre after school. It is a good opportunity to get homework completed while still
at school.

LIBRARY
Our Library is open for students to borrow books from 8.30am-9am, Break 2 and 3.10pm-
4pm on weekdays. This comfortable and welcoming area is also where the therapy dogs live
and is a quiet wellbeing space for staff and students.                                            16
ACADEMIC REPORTS
     Reports are the major form of communication with parents regarding their children's
     progress. Formal reports will be issued at the end of each semester (July & December).
     Interim Reports are issued at the end of Term 1 for Year 7, Year 11 and Year 12 students. The
     college will initially email reports. Then follow up with a printed copy. Parents are urged to
R    read these reports carefully and to make contact with the College should they be concerned
E    about their children's progress. Parents are invited, should they feel it necessary, to make
S    such contact at times other than those when reports are issued.
P
     Parents can follow their child's progress through Connect/SEQTA
E
C
T    LAPTOPS – STUDENT
     The College offers a hire scheme for laptops. Usually there is a 99 per cent up-take of a
     device. The laptops are provided with software, technical support and insurance. They are
     to be taken home at the end of each day and cared for by each student. This includes
     recharging the laptop every night.

     It is essential that we are all aware that whilst the digital age brings with it many positive
R    and exciting things, it also brings with it some rather challenging elements. Our classrooms
E    depend heavily on integrating these technologies and the many benefits they provide,
S    whilst at the same time training students to use them wisely. We ask that parents help
P    support us in our endeavours.
O
N    It is every parent's responsibility to ensure that their child comes to school each day with
S    their laptop fully charged. The College integrates computers into the vast majority of classes
I    and if your child is not equipped with their computer, this will negatively affect their learning
B    in the classroom. Parents need to monitor their child's screen use. Woodvale also trains
I    students in sensible use of ICT.
L
     We attempt to keep the cost of this program as low as possible for parents. Students cannot
I
     bring devices from home as in most cases these will not have the specifications appropriate
T
     to integrate with our network structure and because we cannot provide the same level of
Y
     support. They also are unlikely to have all the required software (valued in excess of $4000)
     installed. The devices remain the property of the College as long as they contain school
     licensed software.

     Damage to devices is to be reported to the school technical staff within 24 hours of it
     occurring. Accidental damage is covered by insurance (incurs a $50 processing fee) but
     willful damage caused by a student is not covered. It is the responsibility of the parent to
R    cover the cost of repair in this case. The College IT staff will manage warranty claims for the
E    device (no fee).
L
A
T    STUDENT DIGITAL TOOLS
I    Along with SEQTA students have access to resource tools such as Moodle (large store for
O    learning resources), Clickview (stores videos) and the library system (vlibrary). Students
N    have logon access to these tools but parents are not given a logon. Students also are given
S    a Department of Education email address. This address should be used for school based
H    work.
I
P    Parents are encouraged to request their child show them how Moodle is accessed and
S    where to find course information.

     The College uses SEQTA for display of lesson activities and homework tasks. SEQTA will also
     provide access to attendance and weekly bulletins. It is very important that parents do not
     become the student for their child. It is most important each child learns to manage their
     own learning and is the one who asks their teacher for help. Parents and teachers are there
     to support them on this pathway through school.

17
LOCKERS
Lockers are provided to Year 12 and selected students as required. More information will be
provided to Year 12 students at the beginning of the school year.

PERSONAL PROPERTY                                                                                 R
As with any public situation, it is very important that each person take responsibility for the   E
security of his or her personal possessions. Effective guidelines in the school situation are     S
as follows:                                                                                       P
		             i)     mark in some permanent manner all items of clothing, books and 		           E
			personal equipment;                                                                            C
		             ii)    ensure that money is either carried on the person or, alternatively, 		     T
			                   handed to office staff for safe keeping. Where money is to be paid to
			                   the College, ensure that the payment is made on arrival at the College;
		             iii)   items of value such as iPods, mobile phones, expensive personal
			                   items, expensive extras on bicycles and so on should not
			                   be brought to school; and
		             iv)    jewellery should not be worn to school.
                                                                                                  R
Please note that for a number of reasons, College staff find it difficult to recover items
                                                                                                  E
such as those mentioned above which are either lost or stolen. As a general rule, staff will
                                                                                                  S
not accept responsibility for items such as those mentioned above. Where possible any
                                                                                                  P
named items handed in to lost property will be returned to the students as soon as possible,
                                                                                                  O
therefore it is important to ensure property is clearly named.
                                                                                                  N
                                                                                                  S
PARENT EVENINGS                                                                                   I
The College offers a variety of parent evenings. Notification is usually sent by email which      B
is accessible through the Connect App or through SEQTA. Events are also published in a            I
variety of places - the College Term Planner located in SEQTA and the electronic sign at the      L
front of the College.                                                                             I
                                                                                                  T
                                                                                                  Y
PARENT ORGANISATION – P&C
Parents are encouraged to join the P&C which meets minimum once a term.

A number of events such as information evenings, reporting nights and open school events,
are held during the year with the purpose of welcoming parents into the College community.

COLLEGE BOARD                                                                                     R
                                                                                                  E
The Board meets twice per term and comprises of parents, staff members, and Head Prefects.
                                                                                                  L
Please access the College website for more details -
                                                                                                  A
                                                                                                  T
STUDENT LEADERSHIP GROUP                                                                          I
Prefects from each year group will be elected to form a Student Leadership Group. This body       O
will assist with the planning and conduct of initiatives for school improvement. Prefects will    N
work with Contact representatives to coordinate year group rewards, social activities and         S
fundraisers.                                                                                      H
                                                                                                  I
                                                                                                  P
SURVEYS & FOCUS GROUPS                                                                            S
At Woodvale we value parent feedback. An effective way for parents to keep us informed is
to respond to the annual Parent Satisfaction Survey that we usually conduct during Term 4.
You will receive notification of the survey through email and can access it on our website. In
2021 we will be requesting parents to join focus groups on relevant topics.

                                                                                                  18
THIRD PARTY APPS
     From 2021 the Department of Education requires parent permission for teachers to make
     use of digital apps with their students. This permission related to the app providing third
     parties with student data. The Department has assessed many apps as no or low risk and
     there are a few that have high risk. Regular requests to update permissions will be sent via
R    Consent2Go.
E
S    VEHICLES
P
E    SCHOOL DROP OFF
C    Please be patient while dropping off and collecting your child at the College and do not
T    enter the main car park.

     STUDENT PARKING
     Due to the lack of available parking, Woodvale accepts NO liability for students driving to
     school. Students using street parking do so at their own risk. Please ensure your child does
     not park on private property. Students must NOT leave the grounds during the day without
     signing out with Student Services.
R
E
S    STUDENT CO-CURRICULAR PROGRAM (WCP)
P    WCP is a tool to monitor student participation in co-curricular activities (anything students
O    do outside of the immediate curriculum in or out of class that contributes positively to the
N    community or their own development). Participation leads to a formalisation of student
S    contribution so it can be celebrated, tracked and managed.
I
B    There are a number of pathways for students to be involved in the College including:
I
L    Sport         Community service                  Cultural             Skills
I    Academic      Community development.             Arts and Music
T
Y    Community Development: Contribute to personal growth, leadership and/or build the
     school community
     Community Service: Volunteer work contributing to the community with no personal gain
     Cultural: Contributing to and embracing the characteristics and knowledge of a particular
     group of people
     Arts and Music: Practice and performance vocally and/ or of an instrument
     Sport: Individual or group physical activity
R    Academic: Activities related to theories and reasoning
E    Skills Development: Personal development of abilities to build capacity
L
A
T
I
O
N
S
H
I
P
S

19
COLLEGE DRESS CODE
The College Board has endorsed a compulsory uniform with the College logo or name on
all items of clothing for our students. The correct uniform is available from the Uniform
Concepts Joondalup. The community of Woodvale wants their students in a uniform which
will:
                                                                                                   R
  •   develop personal values and inspire a sense of identity and pride in self, College           E
      and community;                                                                               S
  •   promote a learning environment rather than a social one;                                     P
  •   clearly identify Woodvale students, enhancing the public image of the College;               E
  •   build College and team spirit;                                                               C
  •   provide for the security of our students;                                                    T
  •   ensure students are suitably and safely dressed for specific College activities;
  •   promote equity among students and
  •   prepare students for similar dress and safety codes expected in the workplace.

UNIFORM CONCEPTS
Joondalup Super Store				Opening hours are:
5/7 Delage Street, Joondalup 			 Monday – Friday 9.00am – 5.00pm                                   R
9270 4660 						                 (until 6.00pm on Thursdays)                                       E
Joondalup@uc.nellgray.com.au 			 Saturdays 9.00am – 1.00pm                                         S
                                                                                                   P
The uniform order form and price list can be printed from SEQTA. We have a dress code              O
policy available from Student Services.                                                            N
                                                                                                   S
SANCTIONS FOR NON-COMPLIANCE                                                                       I
Enrolment at the College is viewed as an agreement to adhere to the College Dress Code.            B
If the College Dress Code is unacceptable, parents and students have the right to apply for        I
admission to a school where the uniform reflects their preferences.                                L
Students not adhering to the College Dress Code will:                                              I
                                                                                                   T
       Be placed on withdrawal at break times, unless parents can be contacted and		               Y
       permission obtained to send the student home to change or a parent can bring the
       correct uniform into the College;
       Receive an uniform infringement and letter home for first offence. Breaches
       will result in detention during recess and lunch.
       Receive counselling from a designated staff member on the requirements of
       wearing a uniform. It is expected that correct uniform is purchased from the
       uniform shop.                                                                               R
       If non-compliance continues, the student will lose good standing (see Good Standing         E
       Policy on the school website). This will apply on the fifth infringement in a term.         L
                                                                                                   A
The College staff, Board and the wider College community strongly support the wearing of           T
College uniform.                                                                                   I
                                                                                                   O
Please note that enrolment at the College is a commitment to adhere to our Dress                   N
Code.                                                                                              S
                                                                                                   H
Please refer to the Student Dress Code 2021 in SEQTA School Documents for further
                                                                                                   I
information.
                                                                                                   P
Please do not allow your child to have facial piercings, bright hair colours (blue, green, pink)   S
or tattoos as these contravene our dress code.

                                                                                                   20
COLLEGE MAP                                                                                                                           TIMBERLANE DRIVE
R                                                      PARKING    SOUTH ACCESS
                                                                     ROAD
E
S                                                 HaSS 10 HaSS 9                             HaSS Sem 2                  HaSS Sem 1
                                                                                                                                                                     TOILETS 9

P                                                                                   HaSS 6                   HaSS 7 HaSS 8                   STAFF                                                                MA
E           SOCCER PITCH
                                                                                                     HUMANITIES
                                                                                                                                                                                    MA 1        MA 2            SEM 3 MA 5
                                                                                                                     OFFICES
C                                                                                             HaSS 5          HaSS 1      UPPER LEVEL
                                                                                                                                                                                 MATHEMATICS
                                                                                HaSS Sem 3                                                                                                                               MA 6
T                                                                                              HaSS 4          HaSS 3 HaSS 2                                         STAFF          MA 3 MA 4                  ACT

                                                                                                                                                                                                     MA            MA
                                                                                11 TOILETS                                                                                                         SEM 1         SEM 2
                                                                                             STAFF                                              EDUCATION
                                                 CAR PARK                                                                                       ASSISTANTS
                                                                                                  LANG
                                                                                    LANG 1 LANG 2 SEM BUS 2 BUS 1                                                                                  MA 7         MA 8
                                                                              LANGUAGES        LOWER LEVEL    BUSINESS                                                                                 LOWER LEVEL
                                                                     GARDENER                                Year 11 Area
      SPORTS                                                                                               H Ec 3
                                                                         BUILDING                                      H Ec 4
      CENTRE               NETBALL,                                    CONSTRUCTION                                                                             TECH
R                          BASKETBALL,                                                                                             STAFF
                                                                                                                                   H Ec
                                                                                                                                                              GRAPHICS
                                                                                                                                                                           iCENTRE
E                          TENNIS
                           COURTS                                   METALWORK
                                                                                                           H Ec 2      H Ec 1                                       COPIER
                                                                                                                                                                                                                          CAR
S                                                                                 JEWELLERY                 HOME ECONOMICS                                              IT SUPPORT                                       PARK

                                                                                                                                                                                                                                            OAD
                                                                                                   D&T
P                                                                                                                               Year 9 Area

                                                                                                                                                                                                                                      ESS R
                                                                                                  STAFF
                                                                 WOODWORK2

                                                                                                                                                                                                                                 H ACC
                                                                                  WOODWORK 1
O                                                                                                                                                    Year 12 Area                TOILETS 12

                                                                                                                                                                                                                                NORT
                                                                                                             CANTEEN
N                                                                                  DESIGN
                                                                                     &
S                                                                               TECHNOLOGY                                                                 SC 3      SC 4
I                                        HOSPITALITY                                 HED1                                                                   PREP
                                         & FUNCTION               CERAMICS                   HED2                                                                         SC 5             SC 11
B                                          CENTRE                                                    HED3                                       SCIENCE
                                                                                                                                                 STAFF
                                                                                                                                                            AREA

I                                                                 SCULPTURE               MEDIA2
                                                                                                                                EDUCATION            SCIENCE SC 6
L    OVAL                                                  THE                            MEDIA1
                                                                                                     Year 10 Area               ASSISTANTS
                                                                                                                                                                   SC 7                 SC 10
                                                           ARTS STAFF                                                               EnSem SC 2                                                          CAR
I                                                  Year 7 Area                      COPIER                                            2              SC1
                                                                                                                                                                                    SC 9
                                                                                                                                                                                                       PARK

T

                                                                                                                                                                                                               ROAD
                                     TOILETS 7                               10           BLACK                                   ENG
                                                                     CHANGE               ROOM            CAREERS &               CONF          Eng1

                                                                                                                                                                                                              CESS
Y                                         PRACTICE ROOMS              ROOMS                               VET OFFICE                                               SC 8

                                                                                                                                                                                                          H AC
                                          1     2     3              TOILETS          PERFORMING                                    FICTION
                                                                                         ARTS                                       LIBRARY Eng2

                                                                                                                                                                                                        NORT
                                                                                                                           Eng8
                                         MUSIC 2 STORE                                                                                                 ENGLISH
                                                                                           CLEANERS                                   Eng9              STAFF      Eng10
                                                                                            OFFICE                         Eng7
                                          MUSIC 1 MUSIC              GYM                                                     8               ENGLISH
                                                  STAFF                                                                   TOILETS
                                         KEYBOARD
                                            LAB   PERCUSSION         PE STAFF                                               Eng6      Eng5 EnSem
                                                                                                                                             1 Eng4 Eng3
                                                                  PHYSICAL
                                                                 EDUCATION
                                                                                                                       Year 8 Area
                                                                                                                      CONFERENCE ROOM
R                                                                                STAFF            STAFF
                                                                                TOILETS           ROOM                     STUDENT
E                                                           FRONT OFFICE                                                   SERVICES
                                                                                                                                 SCHOOL
                                                                               RECEPTION
L                                                                             & PAYMENTS           STUDENT SERVICES
                                                                                                     COORDINATORS
                                                                                                                                  PSYCH
                                                                                                                                NURSE
                                                                                                                                                                            BUS SHED

A

       N
                                                                                                                                CHAPLAIN
                                               ADMINISTRATION
T                                                                                                                                   SICK BAY

I                                                                                                  ABSENTEES
O
N

                                                                                                                        WOODV       ALE
S
                                                                        CAR PARK
H
I
P
S
                                                                                                                        SECONDARY COLLEGE
                                                                                                                                                                              Respect
                            NOT DRAWN TO SCALE

                                                                                    WOODVALE DRIVE
                                                                                                                                                                            Responsibility
                                                                                                                                                                            Relationships

21
For more information please contact
         Woodvale Secondary College
         110 Woodvale Drive, Woodvale WA 6026
                     08 9309 0808
            woodvale.sc@education.wa.edu.au
               www.woodvale.wa.edu.au

               Office Hours: 8:15am-3:45pm
           Absentees (Year 7-9): 08 9309 0864
           Absentees (Year 10-12): 08 9309 0811
Absentee Email: woodvale.sc.absentee@education.wa.edu.au
                    SMS: 0407 988 306
                    VET: 08 9309 0835