Sydney Royal Easter Show Schools Program
If your browser does not support JavaScript, please read the page content below:
Sydney Royal Easter Show Schools Program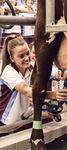 Pre-Excusion Planner Sydney Royal Easter Show Schools Program Schools and OOSH 12-23 April 2019 Sydney Showground, Sydney Olympic Park www.eastershow.com.au/Education_Programs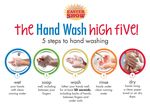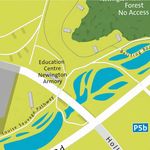 SHOW HOURS Opening times: Closing times: Customer Service: READY, SET, SHOW! WIFI ZONES WIFI available through Woolworths Fresh Food Dome, Home & Lifestyle Pavilion, Flower & Garden Pavilion, Pet Pavilion, Showbag Pavilion,Arts & Crafts Pavilion, Fashion & Style Pavilion and Sydney Showground Stadium. Gates and Pavilions 9am (except Easter Long Weekend 8.30am) Evening Entertainment 6:30pm Agricultural Pavilions 6pm Commercial Pavilions 8:30pm Showbag Pavilion 9:30pm Coca-Cola Carnival until late Showground Rd (J9) DOWNLOAD OFFICIAL APP Up to the minute information on what to do, plus will help navigate around the grounds.Turn on Bluetooth to receive special offers.
SHAREYOUR #MYEASTERSHOW CARNIVALVOUCHER REDEMPTION Have you pre-purchased carnival coupons? Bring your voucher to one of the voucher redemption coupon booths located in the Coca-Cola and Kids Carnivals. WATER STATIONS Stay hydrated as you explore your way around the Show. Look out for the five windmills and many bubblers where you can access free water. LEGEND Chemist Customer Service Drop Off and Pick Up Day Circus Street Parade Night Circus Street Parade (11am-11.30am, 1pm-1.30pm, 4pm-4.30pm) ATM Bars Bus Terminal Police Prayer Room Railway Station Reserved Seating Seating Security Smoking Zone Stroller and Wheelchair Hire Taxi Stand Plaza Terminal: Routes 5A, 5B, 6, 7, 8 P5A Car Park Shuttle Aquatic Terminal Routes 1A, 1B, 2, 4 P4 Car Park Shuttle Ticket Booth Toilets Accessible Toilets Voucher Redemption Water Station Is on Dawn Fraser Ave - from Olympic Blvd to Edwin Flack Ave.There is no parking or waiting.
(6pm-6.30pm) *Alpaca Competition 18-23 April Fire Station First Aid Food Outlet Information Booth Locker Hire Lost Persons Parents' Room Parking Phone Charging Station WOOLWORTHS WOODCHOP STADIUM HOME & LIFESTYLE PAVILION WOOLWORTHS FRESH FOOD DOME RAS ADMIN THE ZONE FLOWER & GARDEN PAVILION STEGGLES POULTRY PAVILION SHEEP PAVILION PIG & GOAT PAVILION ARTS & CRAFTS PAVILION FASHION & STYLE PAVILION PET PAVILION SHOWBAG PAVILION ADVANCE DOG PAVILION WOODCHOP BAR SYDNEY SHOWGROUND STADIUM LITTLE HANDS ON THE LAND THE PADDOCK JURASSIC WORLD 2 FALLEN KINGDOM HERITAGE PAVILION FARMYARD NURSERY CATTLE PAVILION CATTLE PAVILION HORSE PAVILION HORSE PAVILION HORSE PAVILION HORSE PAVILION HORSE MARSHALLING YARD ALPACA PAVILION* CATTLEMANS BAR DAIRY FARMERS WORKING DAIRY SCHMIDT EXHIBITOR SERVICES ARENA ADVANCE DOG PAVILION COCA-COLA CARNIVAL PLAZA ENTRY MAIN ENTRY MEMBERS ENTRY SCHMIDT ARENA CATTLE JUDGING LAWN SUTTOR STAND VINCENT FAIRFAX STAND KIDS' STREET MEMBERS' STAND ARENAVIEW BAR MEDIA CENTRE CORPORATE SUITES & SKYDECK SNACK SHACK SYDNEY SHOWGROUND STADIUM THE LITTLE BIG TOP AMPHITHEATRE THE STABLES FARMYARD NURSERY CATTLE PAVILION CATTLE PAVILION HORSE PAVILION HORSE PAVILION HORSE PAVILION HORSE PAVILION HORSE MARSHALLING YARD ALPACA PAVILION* CATTLEMANS BAR DAIRY FARMERS WORKING DAIRY FARM OF THE FUTURE WOODCHOP STADIUM HOME & LIFESTYLE PAVILION WOOLWORTHS FRESH FOOD DOME RAS ADMIN EXHIBITOR SERVICES THE ZONE FLOWER & GARDEN PAVILION KIDS' WORLD KIDS' CARNIVAL WORLD BAZAAR MONSTER SKATE PARK STEGGLES POULTRY PAVILION SHEEP PAVILION PIG & GOAT PAVILION ARTS & CRAFTS PAVILION FASHION & STYLE PAVILION PET PAVILION SHOWBAG PAVILION P5A & P5B P3 & P4 pickup & dropoff weekdays P5 pickup & dropoff Plaza Terminal P3 & P4 Aquatic Terminal P8 Until 5pm (located on Herb Elliot Ave) P3 & P4 pickup & dropoff weekends & public holidays 5 - 11pm FOOD FARM WOOLWORTHS FOOD FARM THE SHED BIG BUSH BBQ EXHIBITOR ENTRY CARNIVAL ENTRY DOG JUDGING LAWN WOODCHOP BAR HERITAGE PAVILION OLYMPIC PARK RAILWAY STATION RIVERINA AVE TM THE EDGE FOOD TRUCK FEEDLOT P1 NEW ENGLAND AVE HAWKESBURY ST CLARENCE AVE GRAND PDE E D W IN F L A C K A V E ORANA PDE CUMBERLAND ST AUSTRALIA AVE AUSTRALIA AVE O L Y M P IC B O U L E V A R D O L Y M P IC B O U L E V A R D KEVIN COOMBS AVE MURRAY ROSE AVE DAWN FRASER AVE ANIMAL WALK START 1 2 3 4 5 6 7 8 9 10 11 12 13 14 15 16 17 18 19 20 21 22 A B C D E F G H I J K L M 23 N O P Q R S T U V W X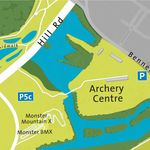 Coach Parking Coach Parking 0 250m 50 100 150 200 OF THE SYDNEY OLYMPIC PARK AUTHORITY. ANY FORM TO ANY OTHER PARTY WITHOUT THE WRITTEN APPROVAL IT SHALL NOT BE COPIED IN WHOLE OR IN PART NOR RE-ISSUED IN PARK AUTHORITY EXCEPT AS PROVIDED IN THE CONDITIONS OF ISSUE. THIS DRAWING REMAINS THE PROPERTY OF THE SYDNEY OLYMPIC DISTRIBUTION CONTROL 8 AUSTRALIA AVENUE SYDNEY OLYMPIC PARK NSW 2127 PH. (02) 9714 7300 FAX. (02) 9714 7818 24/01/2019 PLOT DATE: SYDNEY OLYMPIC PARK AUTHORITY SYDNEY OLYMPIC PARK D R G . NO. : S C A L E : 001-P-P-4806 REV. A AS PER SCALE BAR Sydney Royal Easter Show Schools Program 2019 PRODUCT OF SOPA SPATIAL INFORMATION SERVICES UNIT MAIN GATE ENTRY (Closest to Olympic Park Train Station) Pedestrian Access (through P! Parking Station) Coach Route Coach Route LEGEND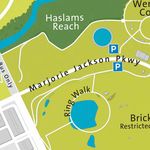 Sydney Olympic Park Major Event Buses 8 Kiora Rd Cronulla Leagues Club Shark Stadium - Captain Cook Dr Endeavour High School The Boulevard near Taren Point Rd Seymour Shaw Park Westfield Miranda Wandella Rd near The Boulevard Bellingara Rd Netball Courts Sylvania High School Bellingara Rd Southgate Shopping Centre Port Hacking Rd Blakehurst Princes Hwy near King Georges Rd South Hurstville Shops Connells Point Rd Hurstville Butler Rd Beverly Hills King Georges Rd near Norfolk Ave Roselands Roselands Dr Wiley Park King Georges Rd near Stanlea Pde Greenacre Korean Church - Waterloo Rd Chullora Public School Waterloo Rd near Norfolk Rd Maroubra Beach Marine Pde 7 The Boulevard near Liverpool Rd Georges River Rd near Portland St Campsie Station Enfield Strathfield South Beamish St near North Pde Clemton Park Bexley Rd near William St Bexley North Station New Illawarra Rd near Fortescue St Bexley Bexley Rd near Godwin St Rockdale Station Bay Street near Princes Hwy Pagewood Wentworth Ave near Bay St Mascot King St near Botany Rd Kyeemagh General Holmes Dr near Bestic St Brighton-Le-Sands Bay St Bunnerong Rd Maroubra Rd Maroubra Junction Maroubra Rd near Anzac Pde Maroubra Maroubra Rd near Malabar Rd 4 Chullora Rookwood Rd near Brunker Rd Yagoona Rookwood Rd near Liverpool Rd Bankstown Central The Appian Way Bankstown Fairford Rd near Stacey St South Padstow Station Howard St Illawong Blaxland Dr near Old Illawarra Rd Menai High School Gerald Rd Menai Old Illawarra Rd near Bradman Rd Menai Menai Rd near Alison Cr Bangor Menai Rd near Anzac Rd Bangor Menai Rd near Dandarbong Ave Woronora Menai Rd near Prices Cct 6 Dural Caravan Park New Line Rd Dural Old Northern Rd near Derriwong Rd Dural - Round Corner Old Northern Rd near Stonelea Ct Glenhaven Old Northern Rd near Glenhaven Rd Cherrybrook New Line Rd near James Henty Dr Cherrybrook Macquarie Dr near Shepherds Dr West Pennant Hills Sports Club New Line Rd near Cedarwood Dr Thompsons Corner Castle Hill Rd near Church St Pennant Hills Pennant Hills Rd near Aiken Rd Carlingford Pennant Hills Rd near North Rocks Rd Carlingford Court Pennant Hills Rd Telopea Shops Evans Rd Ermington Shops Victoria Rd 8 B a u l k h a m H i l l s T A F E O l d N o r t h e r n R d C a s t l e H i l l I n t e r c h a n g e S t a n d C C a s t l e H i l l P u b l i c S c h o o l L e e S h o r e P l C a s t l e H i l l C a r r i n g t o n R d Northmead Shops Windsor Rd near Hammers Rd Model Farms Windsor Rd near Churchill Dr The Willows Retirement Village Windsor Rd Baulkham Hills Junction Windsor Rd near Railway St Baulkham Hills Windsor Rd near Olive St Baulkham Hills High School Windsor Rd near Coronation Rd Baulkham Hills Windsor Rd near Roxburgh Park Rd Hills Private Hospital Windsor Rd Baulkham Hills Windsor Rd near Parsonage Rd Baulkham Hills Norwest Blvd near Columbia Cct 5A 5B R i l e y T - W a y S t a t i o n M e r r i v i l l e T - W a y S t a t i o n S a n c t u a r y T - W a y S t a t i o n R o u s e H i l l T o w n C e n t r e B u s I n t e r c h a n g e - S t a n d 5 B u r n s T - W a y S t a t i o n Bella Vista Lexington Dr near Celebration Dr Bella Vista Norwest Blvd near Lexington Dr Bella Vista Norwest Blvd near Edgewater Dr Bella Vista Norwest Blvd near Century Cct R y d e L a n e C o v e R d n e a r Q u a r r y R d T o p R y d e C i t y D e v l i n S t R y d e B r i d g e C h u r c h S t n e a r R i v e r s i d e A v e R h o d e s C o n c o r d R d n e a r L l e w e l l y n S t L a n e C o v e R d n e a r F o r d S t Meadowbank Belmore St near Suttor Ave Putney Morrison Rd near Delange Rd Tennyson Point Morrison Rd near Tennyson Rd Ryde Aquatic Centre Victoria Rd near Tennyson Rd Gladesville Victoria Rd near Hepburn Ave Gladesville Pittwater Rd near Ryde Rd St Josephs College Ryde Rd near Luke St Hunters Hill Shops Gladesville Rd Drummoyne Victoria Rd near Lyons Rd Iron Cove Bridge Victoria Rd near Thornley St Harold Park Minogue Cr near Wigram Rd Rozelle Bay The Crescent near City West Link White Bay Rozelle Junction Victoria Rd near Darling St Glebe Point Federal Rd Glebe Glebe Point Rd near Toxteth Rd Glebe Wigram Rd near Glebe Point Rd 2 2 Warriewood Pittwater Rd near Jacksons Rd Narrabeen Lakes Pittwater Rd near Albert St Narrabeen Pittwater Rd near Goodwin St Collaroy Beach Pittwater Rd opposite Collaroy St Collaroy Pittwater Rd near Ocean Gr Dee Why Lagoon Pittwater Rd near South Creek Rd Dee Why Pittwater Rd near Howard Ave M o n a V a l e H o s p i t a l P i t t w a t e r R d n e a r C o r o n a t i o n S t M o n a V a l e P i t t w a t e r R d n e a r R o w a n S t M o n a V a l e J u n c t i o n P a r k S t n e a r B a r r e n j o e y R d Ingleside Manor Rd near Mona Vale Rd Terrey Hills Shops Booralie Rd near Yulong Ave St Ives North Mona Vale Rd near Kitchener St Brigidine College Mona Vale Rd St Ives Mona Vale Rd near Link Rd St Ives Shops Mona Vale Rd Pymble Mona Vale Rd near Telegraph Rd Gordon West Public School Ryde Rd Macquarie Park Lane Cove Rd near Talavera Rd 1B 1A 1B 1A Narraweena Warringah Rd near Alfred St Beacon Hill Warringah Rd near Willandra Rd The Forest High School Warringah Rd C h a t s w o o d W e s t F u l l e r s R d n e a r G r e v i l l e S t N o r t h R y d e S t a t i o n D e l h i R d M a c q u a r i e P a r k E p p i n g R d n e a r W i c k s R d Forestville Warringah Rd near Starkey St Roseville Chase Babbage Rd near Duntroon Ave Roseville Boundary St near Archbold Rd Balmoral T-Way Station 1B 1A Eastgardens Banks Ave Sydney Olympic Park A q u a t i c T e r m i n a l P l a z a T e r m i n a l Victoria Rd near Lilyfield Rd N o r t h R y d e P u b l i c S c h o o l 7 4 6 8 5A 5B 2 Dural via Carlingford & Cherrybrook Cronulla via Roselands, Hurstville & Miranda Menai via Bankstown & Bangor 1B 1A Warriewood via Chatswood, Frenchs Forest & Dee Why Warriewood via Macquarie Park, West Pymble & St Ives Glebe Point via Ryde, Hunters Hill & Drummoyne Maroubra Beach via Campsie, Rockdale, Mascot & Eastgardens Castle Hill via Northmead, Baulkham Hills & Castle Hill Rouse Hill Town Centre via Northmead, Norwest & North-West T-way Train station near bus stop Light Rail near bus stop Sydney Metropolitan area map showing major event buses to Sydney Olympic Park.
For detailed information please contact Transport Info services on 131 500 TTY number on 1800 637 500.
or our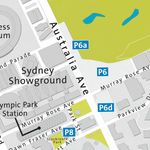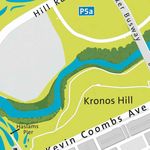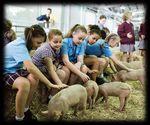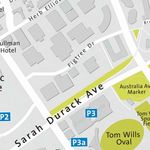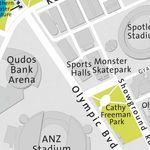 FACT SHEET When you come into contact with farm animals at the Sydney Royal Easter Show, just remember two simple rules… TAKE CARE OFTHEANIMALS Animals are unpredictable and should be approached with caution and respect, so remember to: Supervise children at all times Do not pick up any animals Do not chase or run after the animals Do not sit or place children on the animals Do not eat or have food around animals Do not pick up the straw off the ground TAKE CARE OF YOURSELF To avoid illness that could be transferred from an animal's skin, wool, hair or saliva, remember: Do not touch your mouth with your hands after contact with the animals Do not kiss animals or press them to your face Do not eat animal's food Wash your hands with soap and water immediately after exiting animal pavilions at the provided washing stations PLAY SAFE Take care of the animals and take care of yourself www.eastershow.com.au
    o o o o o o o o o              
                              
Sydney Royal Easter Show 2019 School Excursion Program 2019 School Program Terms & Conditions Conditions of Sale for Tickets The Royal Agricultural Society of NSW T/as Sydney Royal Easter Show ('RAS') is responsible for the website and on-line purchasing facility on www.eastershow.com.au. By clicking 'Accept' you agree that you have read and understand the following conditions of sale which apply to your purchase of School Tickets and Information Sessions: 1.
Purchase of School Tickets and Sessions are only available to 'Schools' defined as NSW and ACT public schools and any school that appears on the following lists: A. NSW 'List of Registered Non-Government Schools in New South Wales': http://www.boardofstudies.nsw.edu.au/non-gov-schools ; B. ACT Government directory of Non- Government Schools: www.det.act.gov.au/school_education/directory_of_schools/non- government_schools ; or C. Home schools registered with the NSW Board of Studies: http://www.boardofstudies.nsw.edu.au/parents/home-schooling.html. 2. Student Tickets: The School agrees to pay on behalf of each student attending to participate in the Education Program.
This Student ticket must be used for entry on the day the Student attends with the school group. Tickets are $17 and are GST exempt. 3. Teacher Tickets: The RAS will provide complimentary tickets for teachers as follows: A. Per 6 primary/OOSH students, 1 complimentary teacher ticket will be issued. B. Per 10 high school students, 1 complimentary teacher ticket will be issued. C. Complimentary teacher tickets will only be issued for orders of 6 or more tickets. For classes of 1-5 students, teachers will need to pay $17 each. D. Students who hold a companion card receive 1 free carer entry. Companion card numbers must be emailed to education@rasnsw.com.au by April 1, 2019.
4. All tickets include public transport for the ticket holder to and from the Show on the day the ticket is used. Ensure you keep your tickets safe during your visit to use on the return journey.
Sydney Royal Easter Show 2019 School Excursion Program 5. The School must not resell, or offer for resale, tickets or vouchers for profit or commercial gain. If this occurs, the ticket holder will be refused entry and the ticket cancelled. Ticket sale legislation can impose criminal penalties. 7. Ticket Sales will close Monday April 1, 2019 at 5pm, in order to ensure all tickets arrive via post in time. Tickets will be printed and issued via post from 2 April, 2019. 9. Ownership of the tickets passes from when the RAS posts the tickets, the RAS will not issue replacements for tickets lost in the mail.
10. Tickets must be kept in a good condition as RAS may refuse entry for damaged or defaced tickets. 11. For student tickets to the Show, the GST component of tickets will not be payable by the person or entity placing the order. GST applies for Primary School Preview Day, Teacher Professional Development Workshop and the Cheese Appreciation Workshop. 12. The RAS offers a Pay Later scheme on-line. 'Pay Later' tickets will be held for a maximum of 7 days. If payment is not received by the RAS within 7 days of the order placement, the tickets will not be issued and the order (including bookings) cancelled.
13. RAS accepts payment by the following methods:-  Electronic Funds Transfer (EFT)  Credit cards  Business or company cheques  Pre-payment through the LMBR system  Schools can submit a purchase order. RAS does not accept AMEX or Diners Club Credit Cards. No personal cheques will be accepted. By submitting payment on this website, the buyer confirms they are either the authorised card holder or has the express consent of the card holder. 14. RAS will not accept returns, exchanges or refunds unless required by law or at the RAS' sole discretion. Claims for refund must be received by the RAS Schools Program Coordinator 24hrs before excursion date.
15. RAS reserves the right to change the advertised program, price, venue, access to certain areas or reschedule the event. 16. Entry is subject to the Conditions of Entry to Sydney Showground, full conditions of entry are available at www.eastershow.com.au