The News Lowood State High School
Page content transcription
If your browser does not render page correctly, please read the page content below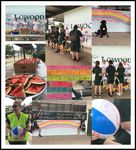 Lowood State High School

PO Box 138 Prospect Street                                                    Our Values
LOWOOD QLD 4311                                                                Respect        Integrity
Ph. 5427 8333                                                                  Self-Reliance  Engagement

26 February 2021
                             The News
Dear Parents/Carers and Friends of our School

Welcome to Term 1
Welcome students, parents/carers and staff to the first Newsletter for the year. We will be publishing two
Newsletters this term – in week 5 and week 9.

We are now almost at the end of Week 5, and so much has already
happened:
    Swimming Carnival – congratulations Oxley students
      who earnt the most points for their team. The
      competition was certainly very close
          o 1st Oxley 857
          o 2nd Logan 761
          o 3rd Cunningham 742
          o 4th Lockyer 722
    School Photos – students looked smart in their formal
      uniforms and have already received their ID Cards
    Welcome BBQ – well done to the parents/carers and
      students who took this opportunity to connect with their
      teachers and hear about how students are being
      supported with their personal well-being

Leaders Ceremony
At our Leaders Ceremony on Monday 8 February we recognised and celebrated with our Year 12 students
and 2021 Student Leaders.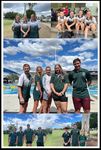 This year we had the added privilege of also being about to recognise two prestigious academic awards from
the 2020 school year. These two awards were unable to be included in the Awards Presentation Ceremony
celebrations last year as this information was only communicated to students during the 2020 Christmas
holidays.

Congratulations to the following two students on their 2020 academic achievements:

Dux of Lowood SHS
Congratulations to Hayley Diesing who was the ATAR (Australian Tertiary Admission Rank) student who
attained the highest number of marks out of 500 during her 2020 studies. To be eligible for the DUX Award,
students must study either 5 general subjects or 4 general subjects, plus one Certificate III or above
qualification, or an Applied subject.

The Highest ATAR (Australian Tertiary Admission Ranking) Award
Congratulations to Emily Stephen who was the inaugural recipient who achieved the highest ATAR, as
awarded by the Queensland Tertiary Admissions Centre (QTAC).
+

Welcome to our New Staff
We warmly welcome new staff to our school community, we look forward to making them feel welcome and
part of the Lowood SHS family:

Ms Shipton – English/Humanities
Ms Pearce – English/Humanities
Ms Hanson – English/Humanities
Mr Tseng – English Humanities
Mr Geda – Maths/Science
Ms McGovern – Maths/Science
Ms O'Donoghue – English/Humanities
Ms Wong – Maths/Science
Ms Fitzgerald – Home Economics
Ms Forstpointer – Home Economics
Ms Galligan – Link and Launch Officer
Ms Kenning – Guidance Officer
Ms Fullagar – Guidance Officer
Ms Verkariya – Guidance Officer
Ms Sian McQueen - Community Education Coordinator (CEC)
Ms Tait – Students with Disability (returning from leave)
Ms Katrinka Tonkes
Ms Nicole MacQueen

                                                                                                        2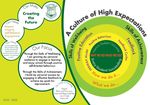 Strategic Direction 2019-2022

As this is the 3rd year of our Strategic Plan, we are confident that we have set strong foundations for this year.
We are determined to continue our focus on being a school community that values each other and learning.
The following 3Cs are critical to a Culture of High Expectations:
     Clarity around how we interact with each other and what we expect
     Communication about our values, rules, policies and procedures
     Consistency around our follow through responsibilities

We do all of this so that we are living our Vision:
Lowood State High School delivers high quality educational opportunities and outcomes to enable
all students to experience success.

Our 2 focus areas (priorities) are:
   Skills of Well-being – Positive Education - PBL and PERMAH
   Skills of Achievement – Feedback to students and staff

Our Values

Our RISE values underpin our Culture of High Expectations:
    Respect: I behave and treat others in a way that is kind and fair
    Integrity: I do the right thing, even when no one is watching
    Self-Reliance: I understand that I am responsible for my words and actions
    Engagement: I actively participate in all aspects of school life

We explicitly teach our Values and Rules throughout the day in everything we do. We celebrate one rule
each week and we learn about it in our weekly Well-being Lessons.

Our Values and Rules can be found on the inside cover of the Learning Journal. I encourage you to spend
some time looking through your student's Learning Journal, as it contains a wealth of information and
support.
                                                                                                                3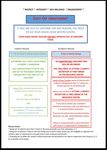 Skills of Well-being - Connect with our teachers
The relationship between home and your school plays a very important part in a student's education.

Two-way communication is a critical factor in the partnership between home and your school. Where a
partnership exists, it is easier for you to feel confident about the teaching and learning taking place in the
classroom and to work through concerns as they arise.

I want to urge you to make contact with your student's teachers via email, using the Staff Email List below
or by contacting the Office.

         Name                     Email                        Name                      Email
 Amin Iskak, Zaldy        ziami0@eq.edu.au           Leary, Kerrie            klear10@eq.edu
 Avenia, Teresa           txave0@eq.edu.au           Lind, Gavin              glind6@eq.edu.au
                                                     Lindsay-Park, E-
 Bailie, Helen
                          hbail4@eq.edu.au           Jay                      elind25@eq.edu.au
 Ball, Elizabeth          lball17@eq.edu.au          Mallett, Stacey          small17@eq.edu.au
 Barnes, Simone           sbarn189@eq.edu.au         Marks, Lauren            lmark17@eq.edu.au
 Bates, Michael           mrbat0@eq.edu.au           McCall, Chris            cdmcc0@eq.edu.au
 Benjamin, Lisa           ljben1@eq.edu.au           McCrory, Belinda         bmccr27@eq.edu.au
 Beu, Stacey              the.principal@eq.edu.au    McDonald, Katelyn        kmcdo332@eq.edu.au
 Blums, Amber             amblu0@eq.edu.au           McGovern, Katie          kmcgo59@eq.edu.au
 Boothby, Maija           mboot27@eq.edu.au          McKay, Laura             lxmck6@eq.edu.au
 Boundy, Loren            lboun0@eq.edu.au           McNichol, Susan          smcni7@eq.edu.au
 Brader, Bart             bbrad151@eq.edu.au         Morley, Alana            amorl17@eq.edu.au
 Bradford, Glenn          gbrad58@eq.edu.au          Ness, Peter              pness1@eq.edu.au
 Brown, Alynese           abrow805@eq.edu.au         O'Dea, Jane              jodea9@eq.edu.au
 Bundy, Donita            dbund4@eq.edu.au           O'Donoghue, Erin         epink12@eq.edu.au
 Bundy, Simon             sbund2@eq.edu.au           O'Neill, Kiera           krone0@eq.edu.au
 Chambers, Nykea          ncham30@eq.edu.au          Pawar, Monika            mpawa5@eq.edu.au
 Coad, Loretta            lcoad1@eq.edu.au           Peach, Matthew           mpeac29@eq.edu.au
 Coles, Jason             jcole338@eq.edu.au         Pearce, Leanne           lxpea4@eq.edu.au
 Collins, Jane            jmcol1@eq.edu.au           Pengelly, Adam           ajpen1@eq.edu.au
 Day, Katrina             kday47@eq.edu.au           Radcliffe, Katherine     kradc8@eq.edu.au
 Degnian, Tony            jdegn1@eq.edu.au           Rofail, Raffi            rrr0f0@eq.edu.au
 Donald, Brett            dmdon1@eq.edu.au           Salbro, Annika           amsal1@eq.edu
 Doroy, Philip            pxdor1@eq.edu.au           Sallis, Stacey           smanz1@eq.edu.au
 Joanne Fitzgerald        jfitz46@eq.edu             Savage, Christopher      csava35@eq.edu.au
 Forstpointner,Antonia    acjar1@eq.edu.au           Shipton, Melissa         mship23@eq.edu.au
 Fullagar, Bettina        bfull78@eq.edu.au          Silcock, Adriana         asilc8@eq.edu.au
 Geda, Tadesse            tgeda@eq.edu.au            Soanes, Sherree          ssoan2@eq.edu.au
 Gillies, Melissa         mgill78@eq.edu.au          Solomon, Rachael         resol0@eq.edu.au
 Girot, Kate              kmgir0@eq.edu.au           Studley, Simone          sdevi33@eq.edu.au
 Hanson, Emma             eahan0@eq.edu.au           Tait, Jane               jxtai0@eq.edu.au
 Hayes, Emma              ehaye40@eq.edu.au          Thompson, Richard        rthom122@eq.edu.au
 Hetherington, Kerry      kheth@eq.edu.au            Tseng, Daniel            cxtse1@eq.edu.au
 Hollywood, Greg          gholl20@eq.edu.au          Veraart, Jacob           jbver0@eq.edu.au
 Jenner, Adam             ajenn63@eq.edu.au          Verkariya, Jashuben      jveka1@eq.edu.au
 Jesberg, Emily           ejesb0@eq.edu.au           Williams, Andy           awill4529@eq.edu.au
 Kenning, Renee           rkenn90@eq.edu.au          Wilson, Bruce            bwils92@eq.edu.au
                                                     Wong, Jocelyn            kxwon1@eq.edu.au

                                                                                                            4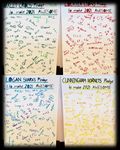 Positive Rewards Program
 Within the 2021 Positive Rewards Program we recognise our students who achieve strong academic results
 each semester. The reward is in the form of a Commendation Letter from the Principal, posted home. These
 letters recognise students' hard work in achieving such a high academic standard. Each Commendation
 Letter is accompanied by a Canteen Voucher.
 Commendation Letters were awarded based on the Semester Two 2020 Report Card:

         Junior Secondary Students – who received 3 or more 'A' grades and nothing less than 'B' grades
         Senior Secondary Students – who received 2 or more 'A grades and nothing less than 'B' grades

 Congratulations to the following students for their academic achievements at the end of last year:

  Brandon Beecham                  Jade Gilpin                    Gemma Harm
  John Hawkett                     Kasey Ingram                   Jasmine Phipps
  Samuel Roberts                   Alicija Sajkar                 Lilijana Sajkar
  Shania Bowa                      Rhiannon Bowa                  Sierra Boyle
  Gemm Dodt                        Roseaye Jungfer                Martha-Jane Pattemore
  Amber Richards                   Almira Shailer                 Caleb Simmonds
  Chantelle Sloman                 Darcie Turner                  Nicholas Webb
  Taylah Williams                  Ethan Driver                   Maddison Roberts
  Amelia Schmidt                   Maurice Thonon                 Brady Bradford
  Nur Reqeena Laili                Alexander Lukritz              Kuliah McKiernan
  Ella Boyer                       Adam Canavan                   Madison Schulz
  Isabella Barrett

 Safe Parking
 5 min Loading Zones are available on both sides of Prospect Street, enabling families to load and unload
 passengers safely between the following hours:
     8.30 am – 9.00 am
     2.30 pm – 3.30 pm

 Driver Etiquette in Loading Zones
 Please park in the furthermost park and move along when the car in front drives off - this will keep traffic
 flowing safely.

 Bus Zones
 While parking in the Bus Zones is illegal in the morning (between 8am-9am) and afternoon (between
 2.30pm-3.30pm), vehicles are permitted to park in these areas during other times of the day.

 NO Parking on Schools Grounds
 Parking within school grounds, for any reason, at any time, is prohibited.

Skills of Well-being – Enrolment Update

              Year 7        Year 8         Year 9         Year 10        Year 11       Year 12        Total
  Month
              2020 2021     2020 2021      2020 2021      2020 2021      2020 2021     2020 2021      2020    2021
  February    144    140    150    154     136    145     130     136    117    130    83     101     760     806

                                                                                                              5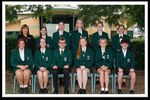 The Future is Exciting and Promising
I remain very proud of the students and staff at Lowood State High School. The future looks extremely bright
                  when we work together in Creating the Future.

                  Thank you for taking the time to read this edition of our Newsletter, we believe that our
                  Newsletters form an important part of home, school and community communication. If our
                  school can assist you in any way, please contact us.

                  Stacey Beu
                  Principal

PERMAH
PERMAH in action through the student Well-Being (WEL) Lessons
A big thank you to parents/carers who attended the Dean's
Welcome BBQ on Tuesday 9 February. We enjoyed the
opportunity to meet you and provide some information about
the structure of the Home Group and WEL (Well-being)
Lessons. At Lowood State High School we use the evidence
based PERMAH Framework to teach students pro-active strategies to enhance their own personal Well-
being. We do this through the learning experiences in the weekly WEL (Well-being) lesson. All students have
this lesson in their timetable on Mondays in period 1.

The WEL lessons encompass skills and practices students can draw upon to enhance their own well-being.
(Please see the Term planner below) During the alternate program in the first week of school all of our
students participated in a learning activity to recall what the PERMAH Pillars meant (see page 5 in the
Learning Journal). Our Year 7 cohort learnt about the PERMAH Pillars during an exciting interactive workshop
delivered by the Unleashing Personal Potential (UPP) group.

At Lowood State High School we strongly believe in the 'Learn it, Live it, Teach it, Embed it' philosophy of
PERMAH. Both students and staff are on this journey of learning pro-active tools and strategies to enhance
our personal well-being. The Framework of PERMAH has 6 measurable pillars by which to gauge well-being:

      Positive Emotions: experiencing good feelings like happiness, peace and joy.
      Engagement: being fully involved in a task and living with interest and curiosity.
      Relationships: having solid relationships with self and others. Feeling loved and connected.
      Meaning: having a purpose in life, feeling that our lives are worthwhile and serving a cause greater
       than ourselves.
      Accomplishment: striving for and achieving things that really matter to us.
      Health: establishing habits that increase physical and psychological health

                  During their weekly Well-being Lessons, students will have an opportunity to learn
                  strategies to build their well-being under these 6 Pillars. Our focus is to encourage
                  students to grow their personal resilience, to engage in learning, and enjoy school
                  through positive self-directed behaviour.

                  The Term planner below indicates what learning is taking place in each year level across
                  the school. These are colour coded to match the PERMAH Pillar being highlighted. If you
                  have any questions about this curriculum, please contact your relevant House Dean.
Susan McNichol
House Dean – Cunningham

                                                                                                          6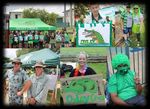 WEL Lessons Overview 2021 – TERM 1

                       Monday Period 1                                                              Monday Period 1
            Year 7                 Year 8               Year 9                Year 10                         Year 11            Year 12
Week 1                             No Lesson -                                                                No Lesson -        No Lesson
            No Lesson -            Public               No Lesson -           No Lesson - Public              Public             - Public
            Public Holiday         Holiday              Public Holiday        Holiday                         Holiday            Holiday
Week 2 01   Introduction to        Make - Team          Neuroplasticity:      Building Relationships:         Growth              Track Ed
            Mindfulness:           Work: Hacky          understand that       Identify ways to start off      Mindset:           and
February    Know what              sack/ stress ball    the human brain       on the 'right foot'.            Identify the       Assessment
            mindfulness is and      Home made           can be rewired                                        difference         planner:
            the benefits           lava lamp                                                                  between a          Analyse your
                                                                                                              growth             tracked
                                                                                                              mindset and        profile and
                                                                                                              a fixed            set goals for
                                                                                                              mindset and        success
                                                                                                              how each
                                                                                                              influences
                                                                                                              their ability to
                                                                                                              be
                                                                                                              successful.
Week 3      Letting Go and         Track Ed and         Leader Induction      Track Ed and                    LEADERSHIP         LEADERSHIP
            Hanging On:            Assessment           Ceremony              Assessment planner:             CEREMONY           CEREMONY
08          Identify and develop   planner: Analyse                           Analyse your tracked
February    skills to help them    your tracked                               profile and set goals for
            cope positively with   profile and set                            success
            change and events      goals for success
            in their lives.

Week 4      Letting Go and         Study Skills:        Track Ed and          Australian Anti Ice             AARA plus          All Year 12s in
            Hanging On II:                              Assessment            Campaign Presentation           Track Ed and       a talk with the
15          Identify and develop
                                   Understand           planner: Analyse                                      Assessment         GO: Career
February    skills to help them    how good             your tracked                                          planner:           Planning
            cope positively with   study habits         profile and set                                       Analyse your
            change and events                           goals for success                                     tracked profile
            in their lives.
                                   help increase                                                              and set goals
                                   success. Enter                                                             for success
                                   assessment                                                                 and To
                                                                                                              understand
                                   into Journal.                                                              and be able to
                                                                                                              action an
                                                                                                              application for
                                                                                                              AARA
Week 5      Trying New             Study Skills:        Growth mindset:       Making Decisions 1:                Positive        Student Youth
            Friendships:                                Boost positive        Students will evaluate          Emotions:          Mental Health
22          Identify and explore   Understand           engagement                                            Identify           Session
                                                                              potential choices in relation
February    social groups and      how good             through identifying   to use of drugs and alcohol     positive           (whole
            discuss impacts and    study habits         growth and fixed                                      emotions and       cohort):
            strategies to gain                          mindset voices                                        develop skills     Stress -
            confidence.
                                   help increase                                                              to build           Identifying
                                   success.                                                                   personal           signs
                                                                                                              positive
                                                                                                              emotions.
Week 6      Trying New             Positive self        Identifying           Making Decisions 2:             Student Youth      Elevate
            Friendships II:        talk: Build my       emotions: Build       Students will evaluate          Mental Health      Session -
01 March    Identify and explore   Positive             emotional                                             Session            Study Sensei
                                                                              potential choices in relation
            social groups and      Engagement by        intelligence by       to use of drugs and alcohol     (whole cohort):    (3 classes/
            discuss impacts and    regularly using      identifying and                                       Stress -           presenters in
            strategies to gain     positive self-talk   recognising                                           Identifying        rooms)
            confidence.            to motivate          different emotions.                                   signs
                                   myself.

                                                                                                                                                 7
Monday Period 1                                                              Monday Period 1

              Year7               Year 8          Year 9                 Year 10                     Year 11               Year 12
Week    BULLYING:             What is Stress?     Resilience:            Personal Capability:        Listening and          AARA (Ms
        Students will         Students            Understand how         Students recognise          Understanding with    Mallett)
7 08    define bullying,      understand what     resilience is used     personal qualities and      Empathy:              To understand
March   why bullying is       stress is and       daily to overcome      achievements, make          Investigate what is   and be able to
        harmful, possible     how it affects      challenges and         realistic assessment of     empathy and Learn     action an
        effects and how to    them on an          respond to             their abilities and         strategies for        application for
        deal with all types   individual level.   negative emotions      prioritise areas of         practicing empathy    AARA
        of bullying or                                                   improvement.
        provide help.

Week     Elevate Session -    Meditation: The     What is stress?        Personal Capability:        Managing              Elevate Follow
        Study Skills (5       use of meditation   Understand how         Students will               Impulsivity: -        Up Lesson -
8 15    class presenters:     techniques to       our body responds      understand their work       Investigate what it   Delivered by
March   in rooms)             relieve stress,     to stress              style and explore           means to manage       WEL staff
                              which leads to                             careers they might          impulsivity           (Materials
                              better health.                             enjoy.                                            provided by
                                                                                                                           Elevate)

Week    Elevate Follow Up     Sleep: the          Healthy                UQ Session - Career         Persistence: -        Elevate Follow
        Lesson -              purpose and         Headspace -            Launchpad (7                Investigate the       Up Lesson OR
9 22    Delivered by WEL      benefit of sleep    whole group            Classes)                    meaning of            My Futures
March   staff (Materials      and how it can      presentation                                       persistence           Website work
        provided by           impact their        (hall)                                                                   (booklet)
        Elevate)              learning.
Week    Student Shout         Student Shout       Student Shout          Student Shout Outs          Student Shout Outs    ATAR
        Outs                  Outs                Outs: build positive                                                     Students: UQ
10 29                                             emotion by sharing                                                       Peer support
March                                             shout outs with                                                          session All
                                                  your peers                                                               Others: Student
                                                                                                                           Shout Outs

                                                                                                                                             8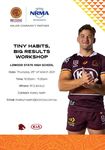 Student Leadership
A new year means a new Leadership Team, and this year's team promises to be cohesive and proactive.
At Lowood State High School we have a great focus on building the well-being of our students by promoting
positive, self-directed behaviour and resilience. As such, it is essential that our School Leaders are able to
exemplify and inspire such behaviour in others. Our leaders this year optimise these and more traits.
As the Dean who looks after Student Leadership, I am very excited by this year's leaders and look forward
to working with them to improve the school community. With the intent to inspire engagement and
participation in all events across the school, sporting, artistic and academic, we are focussing on encouraging
House Spirit through friendly competition, and enact real change in the school through the Student
Representative Council (SRC). It can sometimes be a thankless job, working behind the scenes to create
activities and run events without the knowledge of the rest of the students.
2021's Leadership Team is as follows:

 House Spirit Leaders:            Senior Captains:                 Junior Captains:
 Oxley -                           Makayla Aroin-Dodt              Adam Canavan
  Lillian Coffey                  Shania Bowa                     Ruby Washband
  Crystal Anderson                Michael Masters
  Merrick Dinsdale-               Jasmine D'Arcy
    Wilmot
  Sierra Boyle
                                     Arts Captain – Mairead
 Lockyer –                                                         Student Representative
                                      O'Dea
  Josh Longhurst                                                  Council Members:
  Jack Jones                        Cultural Captain – Lillie-    Candice Pattemore-
                                      Maree Pocock
  Rhiannon Gray                                                      Spina
                                     Sports Captain –              Rhiannon Bowa
  Isabella Howard
                                      Jessica Stratford             Darcie Turner
 Logan -
                                     Student Representative        Alex Hunt
  Shae-Lee MacNeill
                                      Council                       Damon McConnell
  Zander Pfeiffer
                                      Treasurer – Leticia           Kirra Boyle
  Logan Richards                     Madge
  Emily Richardson                                                 Sierra Boyle
                                      President – Karly
 Cunningham –                         McDonald
  Kassandra
    Wemmerslager
  Joseph Watts-Bourke
  Jade Taylor
  Kaci Wieland

Nine of these students also attended a Leadership Camp at the Sunshine Coast Recreational Centre on the
holidays. It was also attended by leaders from other schools in the Somerset Region. Whilst on the camp
they did various activities to help build their leadership skills to prepare for the year ahead.
All the leaders put 100% effort into each activity and worked as a team through the whole camp. The camp
also allowed our leaders to form bonds and connections with the rest of the region. The students believe this
camp was a successful trip and allowed them to create a bond with the other leaders in our region and as a
Lowood SHS Leadership Team.
All of these students were recognised at the Leadership Induction Parade that took place Monday, 8
February. They have all well and truly begun working hard in their positions, busily organising and carrying
out the first events for the year, and the House Spirit Leaders planning their Friday activities.
It is a big team of 39, bright, enthusiastic and driven young people. They will most definitely have an active
voice this year, and it will be exciting to see what they will do to improve Lowood State High School.

                                                                                                             9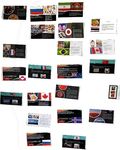 Positive Rewards - RISE Slips
Following on from the information Mr Savage provided in the PBL section at the start of the Newsletter, we
as a school staff team are actively looking to reward the positive behaviour students' display every day.
Teachers use the RISE Slips to acknowledge good behaviour in students. Teachers sign the slip and give it
to the student whenever they witness good behaviour from a student, whether in the classroom or in the
playground. Students write their name and Home Group on the slip and take it to the House Deans Office to
place in their House Box. Two names are drawn each week on House Rallies and the selected students then
choose a prize from the Reward Box. Each slip also translates to one point for their respective House.
                  Students are now seeking opportunities to display exemplary behaviour in order to gain
                  more RISE Slips, improving the chance of their name being drawn for a prize.
                  It is great to see the enthusiasm from the students when they bring their slips to the Deans'
                  Office. It's brilliant to be able to celebrate these small 'wins' every day with our students.
                  Liz Ball
                  House Dean - Oxley
                  Sudent Leadership/PBL Positive Rewards

Deputy Principal – Senior Schooling
I wish to start by acknowledging our 2020 performance in the Senior School. Last year saw the first cohort of
Year 12 students complete their education under new QCE and the first group to receive an Australian
Tertiary Admission Rank (ATAR). Almost 50% of our students who were eligible for an ATAR, obtained a
rank of 75 or more, placing them in the top 25% of students in the state. A massive thanks must go to all of
our wonderful Teachers and Heads of Departments who have contributed to the successful implementation
of the new QCE system at Lowood.
New QCE System – Year 11
This year we welcome our current Year 11 students into the new QCE System. Teachers are already working
closely with these students to prepare them for the challenging work ahead. If you would like to know more
about the new system then check out the Senior Schooling Guide for Parents and Carers link below.
https://bit.ly/3qOJjZr

External Assessment in Year 12
The introduction of external assessments in General subjects is a key feature of the new QCE system. To
give school communities a sense of what external assessment will be like for Year 12 students, the
Queensland Curriculum and Assessment Authority (QCAA) has published sample papers on its website,
located in the Assessment tab on each syllabus page.

https://www.qcaa.qld.edu.au/senior/senior-subjects

Teachers will incorporate these sample resources into the teaching and learning program to help our students
best prepare for the exams. Students and parents are encouraged to view the sample papers. Also, an
information sheet for parents and students is also available on the QCAA website.

Please feel free to contact the school if you have any questions regarding the New QCE System.
                                                                                                             10
Student Assessment Schedules
As Term 1 is well underway students are now actively engaged in the learning of curriculum course work that
will be assessed as part of their learning program.

On Friday 19 February, all students were provided hardcopies of their Assessment Schedules for Semester
1, 2020. This schedule contains:
     All topics students will be covering each week in every subject from their timetable
     Assessment Dates
           o Dates Assessment given out
           o Dates Assessment Drafts are due
           o Dates final Assessment is due
Students will also be able to log onto their OneSchool account and access their individual schedule.

Supporting Your Teenagers Learning
As students engage in the senior years of school it is more vital than ever that we encourage and support
them in their learning journey. As parents and carers there are a number of ways that you can engage and
communicate with them to support them to do their best. Some of the ways that you can contribute include:

1. Keep up-to-date by reading information provided by the school (e.g. newsletters, emails, social media).

2. Work with your teenager to establish good study habits.

3. Work with your teenager to monitor screen time and maintain ground rules to ensure consistency.

5. Talk with your teenager about their goals.

6. Promote a healthy lifestyle including adequate sleep, exercise, healthy eating, and positive mental health.

7. Ask your teenager about their learning and school day. This shows your student that you are interested
in their learning and their well-being.

8. Consider Access to local services including local community health services, parenting programs and
libraries that can support your student's learning and development.
Please click on the 'Ways to Engage' link https://bit.ly/3unUhrc

Code of Conduct for school students travelling on buses
The Code of Conduct is a set of behavioural guidelines for students to follow when travelling on school buses.

Students' Expected Behaviours
   • Get on and off the bus in a calm and orderly manner (no running or pushing).
   • Listen to and follow the direction of teachers conducting bus duty at all times.
   • Respect other people and their property.
   • Behave in a way that ensures a safe bus journey for all passengers by: - following bus rules - staying
      in the right place - behaving in a calm, non-aggressive way - keeping hands and feet to self - speaking
      politely - storing all objects safely
   • Follow the driver's instructions at all times.

A copy of the Code of Conduct for School Students Travelling on Buses                is available from
http://www.tmr.qld.gov.au/Travel-and-transport/School-transport/Code-of-conduct.aspx

There is also a brochure outlining the expectations of students travelling on the buses. Please see below for
a link to this brochure.

https://bit.ly/3ktD7Ed

Preventing Cyber-Bullying
Adolescents socialise very differently these days. A lot of it takes place on-line, a world that can be very hard
to monitor as a parent. Due to the remote nature of the internet, it may be less obvious that your student is

                                                                                                              11
being subjected to cyber bullying, so be sure to watch for symptoms and talk to your student if you have any
concerns.

Cyber bullying involves the use of email, chat room or social media site messaging on the internet, and text,
picture and or video messaging on mobile phones. Unfortunately, it means victims can be bullied even when
they're not at school, leaving students very few places to hide. Often, students may be scared to confide in
their parents regarding cyber bullying, worried they'll have their computer rights restricted, or their mobile
taken away.

Symptoms can include:
    Excessive computer use
    Troubled sleep
    Depression
    Anti-social behaviour
    Anxiety after using the computer
    Not answering their mobile phone or checking messages

Tips for talking to your student about cyber bullying:
    Educate your student about cyber bullying and reinforce which types of online behaviour are
        acceptable, and which are not
    Advise them only to give their mobile number and personal email to valid friends
    Enforce time-off from the computer or their mobile phone if cyberbullied
    Do not open emails from cyber bullies or respond to bullies on Facebook or SMS (Zero reply)
    Encourage them only to talk to people they've met in person
    Block the bullies from their Facebook account

What to do next:
 Move your family computer to a public place so you can monitor the times they're online, and their anxiety
  levels
 Contact the police if the messages are threatening

In the event your student has been a victim of cyber bullying, parents can seek assistance from Parent line
on 1300 30 1300. Young people are encouraged to call Kids Helpline on 1800 55 1800. Information on
cyber bullying is available from the Guidance Officer or online from www.kidshelp.com.au .

What is Stymie?
   Stymie allows bystanders to send anonymous notifications to Your School, about someone who they
      believe is being bullied or harmed.
   We receive the Stymie Notifications in the form of an email alert. The notifications are encrypted,
      anonymous and confidential. Stymie does not store
      any information; we are merely the road upon which
      it travels.
   Stymie was built in consideration of the Australian
      Safe        Schools     Framework       and    the
      recommendations from the Australian Covert
      Bullying Prevalence Study.

                                                                                                           12
Who is a Bystander?
   Bystanders are the largest group in the cycle of bullying. They are either witness to, encourage, take
      an active part in, or instigate bullying behaviours.
   Most bystanders passively accept bullying because: they are scared, they don't feel as though it is
      their business, they don't like the person being bullied, they feel peer-pressured to participate or they
      think that notifying someone may make things worse.
   Bystanders behave the ways in which they do because they are fearful and do not have the
      experience or skill, to deal with serious incidents.
   Bystanders often feel guilty.
   Stymie promotes the pro-social responsibilities of bystanders and outlines their responsibilities in the
      cycle of bullying. We are empowering your students to stand up for each other without fear.

                    Please feel free to use stymie.com.au to report any forms of bullying you may see or be
                    experiencing.
                    Our commitment is that we will see the student who is reported to be at risk of harm
                    within 48 hours of the report being lodged during school time. This means that a member
                    of the school leadership team will personally touch base with the person being reported
                    as "at risk" of harm to get more details about the situation and determine a course of
                    action.

Matt Peach
Deputy Principal – Senior School

Success Team Update
The Success Coach initiative at Lowood State High School allows students to have access to a Success
Coach (Mrs Sallis) who is their mentor, advocate and facilitator to enable students to achieve their learning
goals at school.

The goals of students that are a part of the success team are to:
    Improve their attendance (90%)
    Increase time in class, on task and completing work
    Improvement in meeting deadlines
    Improved sense of well-being
    Engagement in external programs to develop skill sets eg. HOL, ASDAN and camps

The success team students have had a successful return to school with 12 out of the 14 students on the team
attending the school swimming carnival and gathering some house points in their swim events. Well done!!

In 2021, students in the success team will be encouraged to apply for Hands on Learning to develop work
related skills. Application forms can be collected from Mrs Sallis.

Year 9 students who are in the Success Team will be taking part in a day trip to the Stanley River Outdoor
Education Centre in August. This day trip will be aimed at developing student's skills in working as part of a
team.

                 In the coming weeks success students will meet with Mrs Sallis to set their individual
                 learning goals, considering their school data from 2020.

                 I look forward to working with each student in 2021. If any parents/carers have questions or
                 concerns feel free to contact me on 5427 8312 or smanz1@eq.edu.au.

                 Stacey Sallis
                 House Dean – Lockyer

                                                                                                            13
Link and launch program
                         at
              Lowood state high school
An exciting new program is available for school leavers in the Lowood area.
                            The successful Link and Launch program, is a Queensland Government initiative
                            aimed at ensuring young people who have completed Year 12 have the help they
                            need to navigate the system and transition into employment, training or further
                            study.
                            Link and Launch Officer Liza Galligan has recently been appointed to deliver the
                            service, based out of Lowood State High School. A Somerset Region local for the
                            past 14 years, Liza is enthusiastic about her new role in the school and the
                            community. "There are so many opportunities and options for school leavers
today, and I'm really looking forward to assisting our young people in taking that next exciting step in their
lives."
Liza said the service works with those who have completed Year 12 in the last few years, and helps them
identify opportunities that align with their goals and interests, as well as making the most of the range of
government subsidies and funding initiatives currently available for training and employment.
"I can support them to transition into free apprenticeships, traineeships, free TAFE, tertiary preparation
courses, as well as finding employment. We develop a plan together to support their transition into meaningful
long-term outcomes".
Stacey Beu, Principal of Lowood SHS, said the school is excited to support the program. "Every year we take
great pride in recognising the efforts of our students who complete Year 12. Among each cohort, there are
some students who could do with additional support to work out their options and successfully transition to a
post-school pathway. The program will benefit our young people and enhance school partnerships with
business and community".
The $8 million Link and Launch program was piloted in four Queensland high schools in 2019, and will be
operational in 24 schools in 2021. It has already supported over 600 young people across the state.

Some of the options students may consider through the program include:
•    apprenticeships and traineeships
•    free TAFE for Year 12 leavers
•    Skilling Queenslanders for Work
•    Back to Work subsidies
•    alternative entry to university
•    employment
•    JobActive and other federal workforce participation programs
Liza is available at Lowood State High School on Tuesdays, Wednesdays and Thursdays and can
be contacted on mobile: 0467 964 605, or email: lgall76@eq.edu.au.

For more information about Link and Launch visit www.qld.gov.au/linkandlaunch

                                                                                                           14
Deputy Principal – Junior Schooling
Welcome to the 2021 school year.

By now students should be settled into the routine of school. The expectations of learning have been
reinforced across all classes so students have a clear understanding of our RISE values:
        Respect
        Integrity
        Self-reliance
        Engagement

 It is an important time to remind students of their ability to make a considered decision in regard to their
 effort and behaviour choices at school. If we consider our decision making as a set of choices, then we
 can either make POSITIVE choices or NEGATIVE choices. Our students grow up knowing this from a very
 early age as they respond to us as parents.

 Very early in their life, students learn that:

              POSITIVE choice results in a POSITIVE outcome and
              NEGATIVE choice results in a NEGATIVE outcome

 Just as it is in our homes, it is also in the school environment where the choices we make have
 consequences.

 Since the start of the school year we have been very explicit about the expectations of students at Lowood
 State High School. Our students are all well aware of the expectations to RISE in the classroom, in the
 playground, and before and after school.

Why is this important?
 Schools are shown to be happier and healthier environments for everyone when the expectations are clear
 and expected.

 It is always disappointing to find that some students consistently make a choice not to be a part of our
 learning environment through their behaviour choices, that is, to be late, to be disruptive, to refuse to follow
 directions.

 When students make a NEGATIVE choice in class, our teachers:
    • provide the student with a redirection to help them focus on what they should be doing
    • provide a choice of possible outcomes if they continue to make NEGATIVE choices
    • remove the student to a buddy class to stop the disruption to learning in the classroom
    • detain the student at lunchtime to discuss behaviour choices and to catch up on their work
    • refer them to a Head of Department for further support to help the student to modify their behaviour

 When a student's choices continue to cause disruption to the learning environment, they will be referred to
 the leadership of the school, where the most likely outcome will be a suspension from school.
                 It is important that we all, as parents, teachers and students, work together to support our
                 students to make the best possible choices throughout every day. Our teachers will be in
                 contact with parents when they intervene in the NEGATIVE choices that a student makes.

                   I continue to look forward to working together to make our school a great school of learning
                   where every one of our students has the opportunity to be the best version of themselves.

                   Tony Degnian
                   Deputy Principal – Junior School

                                                                                                               15
Deputy Principal – Empowerment
                 Welcome to the 2021 school year. It is hard to believe that we are already into Week 5. I
                 would like to welcome all of our new students and their parents/carers and thank all of the
                 families for our returning students for your support in 2020 and I am looking forward to
                 working with you and your students throughout the year.

                 Over the coming weeks our strong focus will be on ensuring all students are engaging their
                 classes, developing positive relationships with Case Managers, staff and their peers and
                 have a clear understanding of school values and procedures to support their successful
                 transition.

Case Managers will be making contact with all parents/carers to introduce themselves, discuss timetables
and set up meeting times to discuss the support provisions to be implemented to ensure students are
successful in the upcoming year.

New and Returning Staff
   Teacher:
         - Jane Tait has returned from leave and will be Case Managing our verified Year 9 students.
   Guidance Officers:
         - Renee Kenning - Monday, Tuesday and Wednesday
         - Bettina Fullagar - Thursday and Friday
         - Jashuben Vekariya - Fridays for student testing
   School Nurses:
         - Katrinka Tonkes – Monday
         - Nicole MacQueen - flexible days
   Community Education Counsellor (CEC)
         - Sian McQueen – Monday and Tuesday

I am looking forward to working with everyone throughout 2021.

Sherree Soanes
Deputy Principal - Empowerment

Positive Behaviour Learning (PBL)
                  What is PBL?
                  At Lowood State High School, we implement practices aligned with the Positive Behaviour
                  for Learning (PBL) framework to grow our students' resilience to engage in learning and
                  enjoy school through positive, self-directed behaviour. We do this by:
                   Explicitly teaching the school's Values and Rules
                   Explicitly teaching the outcomes of positive and negative choices
                   Encouraging, acknowledging and rewarding positive student behaviour
                   Implementing a range of supportive consequences in response to negative choices
                   Working as a team to respond to data about student behaviour trends by implementing
                  proactive strategies

Explicit, High Expectations at Lowood SHS
Every workplace and organisation have a set of values that employees or members are expected to uphold.
One of the ways we make our high expectations explicit at Lowood State High School is by teaching students
about our RISE Values:
  Respect - I behave and treat others in a way that is kind and fair
  Integrity - I do the right thing, even when no one is watching
  Self-reliance - I understand that I am responsible for my words and actions
  Engagement - I actively participate in all aspects of school life

                                                                                                         16
On the inside of your student's Learning Journal, there is a matrix that lists each Value and the school Rules
that align to it. Each week, during the Well-being (WEL) lesson, students are taught about the Rule of the
Week – what it looks like, how to demonstrate appropriate behaviour and why it is important in the 'real world'
(beyond school). Below are the rules that have and will be taught this Term.

Week 1       Respect – I act appropriately in the learning environment
Week 2       Respect - I line up before the second bell and wait for instructions to
             enter the classroom
Week 3       Self-reliance - I am in the right place at the right time
Week 4       Engagement – I participate positively in all learning activities
Week 5       Integrity – I behave in a manner appropriate to the school expectations
Week 6       Respect – I use appropriate verbal and non-verbal communication
Week 7       Self-reliance – I solve problems or conflict peacefully
Week 8       Self-reliance – I submit all assessment and homework by the due date
Week 9       Respect – I follow instructions from all staff
Week 10      Engagement – I actively participate in all school events

We encourage all parents and caregivers to take some time to discuss the school's Values and Rules with
their student and their implications in the 'real world'. Let's work together to reinforce the high expectations
that are taught at school.

Attendance at Every Lesson, Every Day
It makes perfect sense that even the most brilliant teacher cannot teach a student if that young person fails
to attend class.
This year, a major focus within PBL is tracking student attendance at every lesson. Every teacher checks the
Daily Truant Report every morning to identify whether a student was meant to be in their class and records
a behaviour incident on the student's record if they are identified as truant. Parent contact is also made if the
                                                                                                               17
class teacher identifies that a student was truant and the class teacher will follow-up with a consequence (eg
a lunch time detention). By following this process, our students' class teachers will be able to identify ongoing
truancy and refer this to the Head of Department or the student's House Dean to follow-up with a supportive
intervention, such as a Monitoring Card. More serious consequences will be applied to students whose
behaviour         record
indicates       ongoing
truancy     and     non-
compliance, such as
after-school detentions,
placement      on      an
alternative program, or
suspension          from
school.

Chris Savage
House Dean- Logan

                                                                                                              18
Science
A warm welcome to our newest scientists in Year 7. Over the past few weeks these students have been
learning how to work safely in laboratories with each junior secondary Science class having access to at least
one lab lesson per week. For the rest of the term, Year 7 students will be investigating the scientific processes
needed to produce clean water for human consumption.
All students in Years 7 – 10 will soon be starting their first assessment task, students have been issued with
individualised assessment planners to help them keep track of assessment due dates.

         Year 7                    Year 8                     Year 9                   Year 10

 Water For Life            Particles Matter          Energy on the move        Life Blueprints
 Assessment                Assessment                Assessment                Assessment
 Student experiment –      Student experiment –      Student experiment –      Assignment –
 Filtration experiment.    Investigating the         Thermal Insulation        Theories of Evolution
 Testing the filtration    effect of temperature     properties of common
 properties of             on a physical change.     materials.
 household materials.

Certificate II in Horticulture
This year we are very excited to be able to offer a Certificate II in Horticulture to students in Years 10 – 12 as
a part of the Wednesday program. Students will be working towards a variety of competencies including
potting and growing plants, controlling weeds, making fertilizer, using basic gardening tools and knowing and
adhering to the safety requirements within the industry.

Simon Bundy
HOD Science

                                                                                                               19
Senior Schooling
Welcome back

2020 Results!

We are pleased to announce the results of the 2020 graduands and congratulate the students and all of their
support networks including the parents/caregivers and the teachers who have supported them to again
achieve some really successful outcomes.

2020 saw the first graduands of the new QCE (Queensland Certificate of Education) and ATAR (Australian
Tertiary Admissions Rank) system in Queensland. Lowood State High School is very proud of all of our
students' results and notes that we performed above state averages across all outcomes.

95.94% of our students received a QCE
100% of our students received one or more VET qualification
82.43% of students completed a Certificate III or Higher qualification

                  ATAR Results
                   99.95 – 91.50           91.45 – 65.50      65.45 – 'below 30'
                   23.5%                   52.9%              23.5%

TAFE 2020
Thank you to all of our students who have enthusiastically been attending TAFE. We have approximately 90
students who are attending TAFE this year.

There is a bus available to transport students between TAFE and Lowood SHS which leaves at 8:45am, or
as soon as the final bus arrives, so all students are required to be on the bus before that time. Please ensure
that students are on time and if they are going to be absent or transported in an alternative way that you
contact the Office or email me so that we are not holding the bus for someone who is not attending. The bus
will return in time for students to catch their regular buses home. Students who undertake the Certificate II in
Electrotechnology are not able to take this bus as was advertised in the SET Plan package. This course work
requires them to be at TAFE for the extended hours due to the density of the work required.

Please also note that it is imperative that students read carefully any emails they have received from TAFE,
as these should outline if students need any specific PPE, for example high visibility shirts or steel cap boots.

Subject Changes
A reminder that subject changes have now closed and no further changes will be made until the start of Term
3, unless there are exceptional circumstances. This is to ensure that students are in the best position to gain
all of the learning required for their subjects before assessment is due. Subject changes after this point may
impact a student's ability to gain their semester of credit towards their QCE.

Unique Student Identifier (USI)
All students at Lowood State High School undertake at least one vocational certificate while they are at school.
It is a requirement by law that all students undertaking a VET Certificate have a Unique Student Identifier. All
students in Year 10 are required to have a USI, however, we currently have a number outstanding. Students
have been asked to see Mrs Fox in F-Block staffroom if they require any additional information about how to
create a USI. Please complete these as soon as possible and ensure that the USI is given to Mrs Fox,
pfox11@eq.edu.au so she can record it on our Student Management System. If you have any questions,
please contact Mrs Fox.

Access Arrangements and Reasonable Adjustments – AARAs
All students and parents of Year 11 and 12 students should have received an electronic copy of the Access
Arrangements and Reasonable Adjustments (AARA) Policy via email. This policy and procedure is in place

                                                                                                              20
for students who require assistance to access assessment items to be able to demonstrate what they know
and can do.

Two important aspects of this policy to note are:
    If students require adjustments to their assessments then they need to apply for this as soon as they
      are aware of the need.
    If a student is absent from school on the day assessment is due, they must still submit their
      assessment eg by emailing it to their teacher. If this is not possible then the student must gain a
      Medical Certificate and submit it along with their application for AARA on the day they return to school.

Please take the time to ensure you are familiar with this policy, copies of all required documents are also
available through our school website. If you have any questions please e-mail Stacey Mallett,
small17@eq.edu.au

                   Contact
                   Please note that this has been a very busy time of year, ensuring all students are in their
                   appropriate courses and are set-up for success. In Senior Schooling, students need to be
                   taking responsibility for their own learning and be able to discuss the decisions they are
                   making, therefore the best way to contact me is for students to come and see me during
                   lunch breaks.

                   Ms Stacey Mallett
                   HOD Senior Schooling

Humanities
Year 7 Mr Tseng's Classroom
In Term 1 the Year 7 students are learning about maps and water
issues around the world. Although students are not able to travel
overseas during the COVID-19 pandemic, they still have a chance to
explore different countries through studying their cultures including
food, music and traditions. This certainly engages their learning and
helps them develop their research skills. They will also be
investigating and analysing water in the world and studying the
impacts of water issues such as droughts, water scarcity and floods
to raise their awareness of environmental issues.

Year 9 Ms Mark's Classroom
                                                 Year 9 History students are investigating the impact of
                                                 European arrivals on the First Nations peoples of Australia.
                                                  In this classroom, visual learning is great engagement tool.
                                                  The rainbow serpent represents the continuous presence
                                                  in Australia of Aboriginal and Torres Strait Islander people.
                                                  Students placed other world events and monuments such
                                                  as the pyramids, alongside archaeological evidence of
                                                  Aboriginal occupation of Australia such as fire pits,
                                                 jewellery, bone fragments, sacred burials, building remains,
                                                 man-made structures for farming eels and weapons such
                                                 as the boomerang, along the timeline to put into perspective
                                                 just how long Aboriginal and Torres Strait Islander people
                                                 have been here. Finally, the arrival of Europeans was
                                                 placed at the furthest tip of the serpent's tail. Students will
now investigate the conditions which led to the First Fleet sailing to Australia, and what happened next from
the perspectives of both First Nations people and the new British migrants.

                                                                                                             21
Year 10 IGC Classrooms
This week IGC (Investigating Global Connections) has been
investigating the historical mystery of the Romanovs in the Russian
Revolution. The focus of our assessment this term is to assess the
historical significance of a person or event. As an example we
looked at Emily Davison, a suffragette, and the Grand Duchess
Anastasia Romanov, the youngest daughter of the Imperial Russian
family. There was for many years some doubt as to whether she had
been killed in the revolution along with her family, and a few people
have claimed to be her, with tales of their escape from Russia.
                    Students had to consider the ways in which her
                    life, her family and the search for the truth about
                    her death had impacted their country and society,
                    and make a judgement on whether they are
                    significant to history, or simply an interesting
                    story.

                   Jane O'Dea
                   HOD Humanities and Business Studies

English
As we entered this New Year, all of our fingers were crossed that we would get to experience a year with
less disruption and distraction. Of course, living a new normal has impacted schooling-desks separated and
plenty of cleaning happening around the school. However, the teaching and learning remains the same!

2021 sees a lot of change in our English Curriculum. We have made it out the other side of our first encounter
with external exams and now reflect on what we can do to continue to improve our students' academic
outcomes. Before we move forward, our faculty would like to congratulate the graduates of 2020 for their
amazing results and the dedication each of them had. Your results and commitment were a testament to your
hard work.

This Term we see our Year 7 students getting to know themselves and reflecting on the events in their lives
with abstract nouns. Their assessment will see them creating a literary memoir, which looks at a time in their
lives to recount it. Year 8 students are given the opportunity to explore the world of poetry and will be getting
creative by writing short stories using the ideas they discover in poems. To round out our Junior School, the
Year 9 students are looking into the media and its manipulation and then creating their own feature article to
influence their peers.

Moving into the Senior Space, Year 10 students have entered the world of Shakespeare and the tragedy of
'Macbeth'. They will compare this classic to a secondary text, exploring the flaws of ambitious characters.
Year 11 and 12 Essential English sit exams and create multimodal presentations for Unit 1 and Unit 3
                  respectively, and our Year 11 and 12 General English students are writing public audience
                  essays, engaging the masses.

                   We encourage you to make contact with your student's teacher to find out where they are
                   at and any support you may be able to offer them at home.

                   Our English faculty thanks you for your continued support.

                   Miss Emma Hayes
                   HOD English

                                                                                                              22
P&C Report
Welcome to all returning parents and new parents to the school in 2021.

Our P&C meetings are up and running again – with our Annual General Meeting set for 9 March 2021 for
everyone to become members again and for office bearers to be elected. Our usual monthly meeting will
happen afterwards.

Everyone is welcome to attend and become members – parents, grandparents, aunties, uncles, friends or
any member of the community who has an interest in being part of our P&C. Attending P&C meetings is an
effective way to have your say and have input into some decision making. You really do find out more about
the school and have the chance to put your questions to the Principal if you come to P&C meetings.

Please try to support our P&C Canteen and Uniform Shop whenever you can. Our Canteen and Uniform
Shop are our main source of income to support school students in different ways every year.

Every year we will be supporting the Kokoda Challenge, World Teacher Day and Support Staff Recognition
Day and any students who represent the state or higher in school-based activities.

This year we are also commencing the support for interested Year 12 students to attend the P.A.R.T.Y
Program. P.A.R.T.Y. is an In-hospital Injury Prevention Program run state-wide Queensland Hospitals. The
P.A.R.T.Y (Prevent Alcohol and Risk-related Trauma in Youth) Program is a dynamic, interactive health
promotion program for teenagers aimed at promoting injury prevention through reality education. Its aim is to
provide teenagers with information about trauma that will enable them to recognise potential injury-producing
situations, make prevention-orientated choices, and adopt behaviours that minimise unnecessary risk. The
program is provided to schools free of charge. Travel to and from the hospital are the responsibility of the
schools and our P&C have committed to paying for this travel.

Any funds left over this year will be going towards paying for the much-needed air-conditioning of the Hall.
The P&C has already committed some funding from 2020 for this purpose.

MATE Training
Last year our P&C paid for all Year 9 students to participate in Bystander Awareness training by Griffith
University's MATE Program around bullying and domestic violence. Find out more about the MATE Program
at           https://matebystander.edu.au/ or       follow          them          on             Facebook
at https://www.facebook.com/matebystanderprogram. This year the school is funding this training.

Drakes Dollars
The Lowood State High School P&C will benefit from every $1 spent at any Drakes supermarket.

By using our Community Dollars Tags, available from the Lowood State High School Office, Drakes will
donate 1c to our local P&C for every $1 spent. Simply swipe your Community Dollars Tag each time you
make a purchase at any Drakes supermarket and you will be fundraising for the Lowood State High School
P&C.

The school has plenty of Community Dollar Tags ready and waiting for use. Staff, students, parents/carers
and family members are encouraged to take a Tag and use it when making any purchase at any Drakes
supermarket.

Last year Drakes donated around $500 to the P&C which is awesome so please support Drakes whenever
you can.

Hands on Learning (HoL)
The Hands on Learning Program that operates at school has committed to recycling and processing items
that are put in bins on school grounds. The P&C in return supports Hands on Learning by providing them
with half of the donated funds so that they can buy resources and tools for their program. If you would like
to support the P&C and Hands on Learning, please use the following code when recycling your items from
home. This will be much appreciated. Every little bit helps!
P & C Code for recycling - C10221536
                                                                                                          23
Meeting Dates and Times for 2021

Tuesday - 9 March - AGM and General Meeting
April – No Meeting
Tuesday - 11 May
Tuesday - 8 June
Tuesday - 13 July
Tuesday - 10 August
Tuesday - 14 September
Tuesday - 12 October
Tuesday - 9 November

Merryl Swan
P&C President

From the Deans Desk
Welcome Back from the House Deans

Hello and welcome back to the 2021 school year. We would like to extend a warm welcome to our new
families this year. It was lovely to meet many of you at the Deans Welcome BBQ on Tuesday 9 February.

House Deans oversee House Spirit, support student engagement, are the Head of Department for the Well-
being lesson curriculum, and monitor the uniform, attendance and behaviour patterns of students in their
House. If you have any general concerns about your student, please don't hesitate to contact your House
Dean.

House Deans are as follows:
    Oxley Crocs (student surname A-E) Ms Liz Ball Ball, lball71@eq.edu.au
    Lockyer Lions (student surname F-L) Ms Stacey Sallis (smanz1@eq.edu.au)
    Logan Sharks (student surname M-R) Mr Chris Savage csava35@eq.edu.au
    Cunningham Hornets (student surname S-Z) Mrs Susan McNichol smcni7@eq.edu.au

Uniform Procedures
Lowood State High School has a uniform policy which is endorsed by the school's P&C. A uniform policy is
important for a variety of reasons including: promoting our school positively within the community and giving
students a sense of belonging to the school community as well as ensuring students are meeting school
expectations and workplace health and safety requirements. As such it is the expectation that all students
be in the correct uniform each day. Uniform expectations can be found on pages 20-25 in your Student's
Learning Journal.

We do know, however, that there may be a variety of reasons that students may have to be out of uniform
for the short term. If this is the case the student should bring a note from home if possible to the Deans' Office
(in the Resource Centre) prior to home group so that we can assist the student where possible, to change
into the correct uniform, borrowing the item from the school or having their Learning Journal signed to indicate
they will be out of uniform for the day, with permission. If a student were to continually not follow the uniform
policy and procedures it may impact their ability to represent the school in sporting events or participate in
rewards days. If you have any questions or concerns regarding uniforms, please see the the 'Out of Uniform
Flowchart' below or contact the relevant Dean.

Shoes are the most common reason a student may be referred to the House Dean. A simple overview is:
Sports uniform requires lace up, supportive sports shoes (running shoes). No flat 'skate shoes' or high tops
please.

                                                                                                               24