TheLAW Issue - Dallas Voice
Page content transcription
If your browser does not render page correctly, please read the page content below
MEDICAL PRACTICE OF
                      Dr. Steven M. Pounders
                      Are you PrEP'ed for 2023!
                      Start 2023 in the hands of experience.
                      An award-winning medical practice with more than
                      30 years experience!
Steven Pounders, M.D.
Chad Nyland, D.O
Erin Simms, FNP-C
Chad Crager, FNP-C
D. Trew Deckard, PA-C, MHS
Ryan Lomeda, FNP-C

• Primary Care
• HIV Specialists
• Gender Affirmation
• Cosmetic Procedures
• Pharmacy
• Concierge Medicine
  Direct care access
  24-hours a day,
  seven days a week
  Same or next day appointments
  More consultation time
Ask about PrEP
                       Located in the heart of our community
            3500 Oak Lawn Ave., Suite 600 | 214.520.8833 | DrPounders.com
                       Call today to schedule an appointment!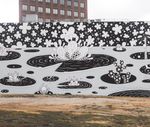 1825 Market Center Blvd., Suite 240, Dallas TX 75207 | 214-754-8710 | dallasvoice.com
                                          February 17, 2023 | Volume 39 | Issue 41
                                        PUBLISHER Leo Cusimano, leo@dallasvoice.com

                            MANAGING EDITOR               Tammye Nash, nash@dallasvoice.com
                         SENIOR STAFF WRITER              David Taffet, taffet@dallasvoice.com
                                STAFF WRITER              Rich Lopez, rich@dallasvoice.com
                               PROOF READER               Philip Burton
                              CONTRIBUTORS                Chris Azzopardi, Sean Baugh, Gary Bellomy, Jenny Block, Joey Casiano,
                                                          Jesus Chairez, Lawrence Ferber, Januari Fox, Hardy Haberman,
                                                          Scott Huffman, Lisa Keen, Mark Lowry, Jonathon McCellan, Cassie Nova,
                                                          Dr. Josh, Josh Robbins, Gilberto Rodriguez, James Russell, Howard Lewis
                                                          Russell, Terri Schlichenmeyer, Leslie McMurray, Gregg Shapiro, Casey Williams

                 ADVERTISING DIRECTOR Chad Mantooth, mantooth@dallasvoice.com
          CONTENT MARKETING SPECIALIST Mathew Dominguez, mathew@dallasvoice.com
              NATIONAL REPRESENTATIVE National Advertising Representative
                                                          Todd Evans, Rivendell Media Inc. | 908-232-2021

                                    ART DIRECTOR Kevin Thomas, thomas@dallasvoice.com
                                     MULTIMEDIA Jimmy Bartlett, Website Management
                                                          Israel Luna, DVtv Video Producer
                                                          Tom Roma, DVtv Producer; Joseph Herrera, Producer
                                         DVtv Hosts Regina Lyn, Larry The Fairy, Corry Williams

                       CIRCULATION DIRECTOR Linda Depriter, distribution@dallasvoice.com

                                         FOUNDERS Robert Moore | Don Ritz

                                                                                                                                                                                                 lookin'
              AFFILIATIONS | MEMBERSHIPS
                  Associated Press - Associate Member

                                                                                                                                                                                         GOOD
                    Certified LGBT Business Enterprise

© 2023 Voice Publishing Company, Inc. All rights reserved. Reprint rights are available by written consent of the publisher. Dallas Voice

                                                                                                                                                                                               in 2023!
is published every Friday. Additional copies may be purchased for $1, at the Dallas Voice office. Dallas Voice may be distributed only by
authorized independent distributors. No person may, without prior written permission of Dallas Voice, take more than one copy of each
weekly issue. Subscriptions via First Class Mail are available: Three months (13 consecutive issues), $69. Six months (26 consecutive
issues), $92. One year (52 consecutive issues), $138. To subscribe call 214-754-8711.
Paid advertising copy represents the claim(s) of advertisers. Bring inappropriate claims to the attention of the publisher.
Dallas Voice reserves the right to enforce its own judgments regarding the suitability of advertising copy, illustrations and/or photographs.
Unsolicited manuscripts are accepted by email only. To obtain a copy of our guidelines for contributors, send a request by email to the
managing editor at editor@dallasvoice.com.

                                                                                                                                                Award-winning Contact Lens Specialists
                                                                                                                                                Optometric Glaucoma Specialists • Therapeutic Optometrist
                                                                                                                                                4414 Lemmon Ave. at Herschel
                                                                                                                                                Dallas, TX 75219 • 214.522-EYES
                                                                                                                                                doctoreyecare.com                                            Dr. Allen B. Safir

                                                                                                                                                                                                      02.17.23   █   dallasvoice   3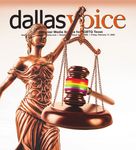 Bites from our blog
                                      WHAT'S THE TEA: DallasVoice.com

                                     NASCAR Driver Zach Herrin                             Marriott Suites Market Center where will-call
                                                                                           tickets and passes will be held as well as hospi-
                                     announces partnership with                            tality and information desk.
                                     Lambda Legal                                              Go to DallasVoice.com or PurpleFoundation.
                                         If you watch NASCAR, you may be sur-              org to see the full schedule.
                                     prised, maybe shocked, when you see Lambda                                               — Rich Lopez
                                     Legal emblazoned across a car racing in the
                                     Daytona 500.
                                         Openly gay NASCAR driver Zach Herrin
                                                                                           House Democrats file motion to
                                     has announced a partnership with Lambda               expel Santos from Congress
                                     Legal and said he was honored to support the              House Democrats led by U.S. Rep. Robert
                                     important work of the organization.                   Garcia (D-Calif.) introduced a resolution
                                         "We are so grateful for Zach announcing           Thursday to expel New York Republican Rep.
                                     his partnership with Lambda Legal in Florida,         George Santos from Congress — a move that
                                     where we are currently fighting against the           was seen as symbolic, given House Speaker
                                     discriminatory 'Don't Say Gay or Trans' law,"         Kevin McCarthy's (R-Calif.) resistance to calls
                                     said Kevin Jennings, Lambda Legal CEO. "By            for the embattled congressman's resignation.
                                     drawing attention to the anti-LGBTQ+ discrim-             The motion was backed by a number of oth-
                                     ination for which Florida is becoming increas-        er lawmakers who, like Garcia and Santos, are
                                     ingly known, Zach will have a great impact for        LGBTQ: U.S. Reps. Becca Balint (D-Vt.), Eric
                                     our community."                                       Sorensen (D-Ill.), Ritchie Torres (D-N.Y.) and
                                         Herrin has been making waves since recent-        David Cicilline (D-R.I.). Joining them were U.S.
                                     ly returning to racing following a 10-year hiatus.    Reps. Ted Lieu (D-Calif.) and Dan Goldman
                                     He's making his NASCAR return and Brandt              (D-N.Y.).
                                     200 debut as an openly gay man. Herrin has                According to Axios, Garcia had consulted
                                     been open about the fact that finding sponsors        with Democratic Minority Leader Hakeem Jef-
                                     as an out gay man has been a challenge. He            fries (N.Y.) ahead of the announcement.
                                     credits the LGBTQ community for giving him                "We cannot wait for him to be indicted or for
                                     support during his 10-year hiatus.                    an ethics investigation," Garcia said, because
                                                                         — David Taffet    neither would "address the things he has
                                                                                           already admitted to lying about."
                                                                                               Santos faces multiple law enforcement
                                     Purple Party announces                                investigations over alleged financial crimes
                                     its full schedule                                     — from pilfering crowdsourced money for a
                                         ICYMI, the Purple Foundation has dropped its      homeless veteran's service dog's oncology
                                     full schedule of events for this year's Purple Par-   surgery to working for a company that is ac-
                                     ty – Purple Odyssey. The dance event runs May         cused of operating a Ponzi scheme to breaking
                                     4-8 with a number of parties throughout various       campaign finance laws.
                                     venues. Tickets are available now.                        At the same time, the congressman has
                                         Purple Odyssey will also feature a welcome        admitted to lying about a wide range of matters
                                     center open for two days at the host hotel Dallas     concerning his life, identity and career — from

4   dallasvoice.com   █   02.17.23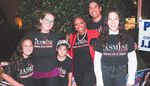 OBITUARY
                                                                            Terry worked in the Oak Lawn commu-
                                                                         nity since the early 1980s at Off The Street
                                                                         and The Roundup Saloon. He took great
                                                                         pleasure in his work with audio/visual
                                                                         aspects of advertising and entertainment
                                                                         for the community.
                                                                            For four years, he served on the board
                                                                         of The Dallas Way. Serving on many orga-
                                                                         nizations, charities, and fundraisers, one
                                                                         of his greatest joys was participating in the
                                                                         Annual Alan Ross Texas Freedom Parade.
                                                                         Terry may possess the largest photo-
                                                                         graphic collection of Dallas Pride parades
                                                                         through the years.
    Terry Lynn Bucher, 69, passed away on                                   Terry is survived by his partner David
 Sunday, Feb. 12. He was born in Dallas and                              Creek of Dallas and his brother Eddie
 attended business school for copy machine                               Bucher of Fort Worth.
 repairs. He worked for Royal Business                                      A memorial gathering will be held for
 Machines and Konica Business Machines                                   Terry Lynn Bucher on Saturday, Feb. 25 at
 before working at Off the Street on Cedar                               2 p.m. at ARIA, 10116 E. Northwest Hwy.,
 Springs Road.                                                           Dallas 75238

 █
     Adoptable / NESSIE
                                                                        environment. She absolutely needs to go to a home where there is
                                                                        another cat who can show her the ropes. She'd prefer that all kids in
                                                                        the home be at least 15 years of age. She is housed at the SPCA of
                                                                        Texas' flagship shelter at 2400 Lone Star Drive in Dallas.

                                                                        Adult dogs and cats are normally a $75 adoption fee from the SPCA
                                                                        of Texas. Puppies and kittens under the age of six months are $150.
                                                                        Adoption fees vary for small mammals, equestrian and livestock.
                                                                        Fee includes spay/neuter surgery, age-appropriate vaccinations,
                                                                        a heartworm test for dogs six months and older and a FIV/FeLV
                                                                        test for cats four months and older, initial flea/tick preventative
                                                                        and heartworm preventative, a microchip, 30 days of PetHealth
                                                                        Insurance provided by PetHealth, a free 14-day wellness exam
                                                                        with VCA Animal Hospitals, a rabies tag and a free leash. The Jan-
                                                                        Rees Jones Animal Care Center is open to the public seven days a
 Meet Nessie, a beautiful little domestic shorthair mix with an         week. noon-6 p.m. Appointments are required for foster animals
 amazing tortoise shell coat and big eyes that are constantly           and animal housed in the Russell E. Dealey Animal Rescue Center.
 exploring the world. Nessie is a timid cat, and she will probably be   Please browse available animals at SPCA.org/FindAPet and visit
 a bit shy at first meeting. She is really hoping to go to a calm and   SPCA.org/DogAdopt to inquire about a dog or SPCA.org/CatAdopt
 serene home so she can have an easier time acclimating to her new      to inquire about a cat.

falsely claiming to have Jewish heritage to in-                            Austin — About 50 members of the Texas
venting degrees and jobs he never held to tell-                         LGBTQ Chambers of Commerce from North
ing constituents he owned 13 properties when                            Texas, Austin, Houston, North Texas lobbied
in reality he was living at his sister's place.                         lawmakers in Austin on Tuesday. Their mes-
          — Christopher Kane | Washington Blade                         sage was "Business is Business in the Lone
      Courtesy National LGBT Media Association                          Star State."
                                                                           Two resolutions — one in the House and
                                                                        one in the Senate — welcoming the Chamber
Legislature turns down                                                  members were voted down. These types of
resolution welcoming LGBTQ                                              resolutions are routinely passed.
                                                                           In response, the Chambers issued a state-
Chambers to the Capitol                                                 ment that read in part:
                                                                                           "Simple resolutions like
                                                                                        this express congratulations
                                                                                        and recognize individuals
                                                                                        and organizations across our
                                                                                        great state who work to make
                                                                                        Texas a better place to live and
                                                                                        work. Business is Business
                                                                                        and recognizing all business-
                                                                                        es in the state is important to
                                                                                        acknowledge and support the
                                                                                        diverse communities that make
                                                                                        up the whole of Texas."
                                                                                                    — from press reports

                                                                                                                                                02.17.23   █   dallasvoice   5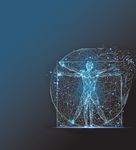 VOICES
    OPINIONS FROM THE COMMUNITY

Everyone's a critic …
And why that is more dangerous
than ever before

B
        ack when I was younger, I used
        to love watching Siskel & Ebert —
        and if you're too young to know
who these two were, they hosted a very
entertaining movie critique television
show. They were clever, balanced. But
most of all, they were … Qualified.
   They knew about film. They studied
film. They even made film. They were
experts in their field. And I never once,                                     all was fun.    in a car, then head to Whataburger for a         I saw posts from friends: "Horrible."
that I can recall, heard them call a film                                     But, nah, it    cheeseburger and forget the entire thing.     "How dare they?" "Worst show ever."
"garbage," or "the worst ever," or even                                       just wasn't       When we critique, publicly, we brand        Oh, and my, the list went on and on, with
something as simple as "bad." They             for me. And that's OK. It wasn't for me.       ourselves as "experts." Hint: we are not.     nastier and nastier comments.
calmly debated their specific qualms           I wasn't qualified to judge a piece of art I     Our personal taste does not give us            I loved it. It still haunts me a year later.
about a film, their likes, their misgivings.   have no training in.                           the right to be armchair critics of any art      However, a glimmer of light. I sat in
   But it was all based on one important          But it WAS for many people. My Face-        form, of any person putting art into the      front of an older than I couple, who I as-
aspect of that "critique:" their shared        book timeline overflowed with "Wow             world. What we "like" has NO BEAR-            sumed HATED the show. (This was NOT
knowledge of the art form, years of care-      — best show ever," and "Oh, I loved it,"       ING WHATSOEVER on the quality and             their Oklahoma.) They stayed. But were
fully assembled and curated expertise.         and "IS SHE PREGNANT?"                         worth of that piece of art.                   obviously uncomfortable.
   Back when I actually went to movies,           But, more so, my timeline featured            I recently returned from Paris where           I asked them after the show, "Can I ask
my friends and I would leave the theater       headlines such as "Worst Super Bowl            I was so fortunate to visit the museum        you what you thought?" And this little
and say something like "That was ter-          halftime ever;" "That was garbage;"            of my favorite visual artist of all time,     old lady said this to me: "It wasn't what
rible," or "I loved it," or "God that was      "Why did she have to grab her crotch?"         the sculptor Rodin. I was reminded that       I was expecting, and, no, I didn't like it.
sooooo boring." And then we would              I even read a post that said, "That was        Rodin was despised during his lifetime.       But I sure appreciated what they did. I
laugh, argue and move on with our lives.       so bad, I will never watch a Super Bowl        His art was ridiculed by both critics, and    won't see it again, but I'm glad I stayed
   Flash-forward 20 or so years. We all        again."                                        the public. It was called "garbage." And      through it."
now have platforms, many of us with               What's worse, I saw fellow musicians        now he has his own museum. And his               I loved that little old lady. It just wasn't
platforms that reach hundreds, even            and artists making similar blanket state-      "Thinker" is perhaps the most recogniz-       her "jam." And that's OK.
thousands, of people. Social media is a        ments — other people who create art!           able sculpture in history.                       In this day of "everyone has an opin-
glorious, useful and fun tool to help us       For a living! Other people who must en-          One more story — and this is the one        ion" — and specifically — "everyone has
connect. But it is also used, far too often,   dure the same ribbing Rihanna did!             that TRULY gets me worked up. I was           an opinion and has the means to share it
to tear things down — food, entertain-            Are we allowed our opinion? Of              able to catch the revival of the beloved,     with thousands of people," let us remem-
ment, entertainers, movies, TV shows           course we are. We are consumers, even          cheesy, and popular Oklahoma! musical         ber the old adage: If you don't have any-
— all in the course of even ONE event's        if the product was delivered to us in our      by Rodgers and Hammerstein in Dal-            thing nice to say, don't say anything at
timeline.                                      homes for free. But where is the value in      las. This was a reimagining of a familair     all. Or even better, from the wise Clariee
   Which brings me to last night.              making generalized critiques, sometimes        piece of art. It was dark, violent, sexual.   from Steel Magnolias: "If you don't have
   I watched the 2023 Super Bowl (OK, in       savagely, and judging entire performanc-       Provocative. Personally, I LOVED it. It       anything nice to say, come sit by me."
all honestly I watched the halftime show       es on our own personal preferences and         was made just for me, my kind of show.           Find a friend and share your thoughts.
through the end of the game), and I was        taste? What expertise do we have, oth-         But at intermission, I saw half the audi-     Have a lively discussion. Disagree on the
privy to the performance by Rihanna. I         er than our own walled-off-belief-and-         ence leave.                                   merits. But NO art is EVER garbage. No
could not identify a Rihanna song if she       taste-system, to make general statements         So, I had a conversation with the sou-      art is EVER bad. And to call something
was standing in my living room right           about any performance, piece of art, film,     venir vendors from the tour. I asked          "horrible" or "garbage" can only be
now, singing it inches from my face.           or show?                                       them "So, in general, how many people         done, and rarely then, by those with the
I wouldn't know who she was if she                And here's why it's not just unsightly      in the towns you have visited get up          education, experience, knowledge and
walked into a room. I just don't follow        but dangerous: Long gone are the days          and leave at intermission?" They braced       background to do so.
pop music.                                     of sitting in the car with your friend after   themselves as they thought I was going           If someone puts something new into
   Did I enjoy the absolutely FREE             a movie, arguing over its merits. We in-       to complain about show. Still they an-        the world, something many people
10-minute performance? I did not.              fluence people, every single day. Wheth-       swered, "About half. But Dallas has been      love, then it's worthwhile. Hard stop.
   There were some interesting visuals,        er we want to or not. Our reach goes fur-      the best, actually." This made me proud       And frankly, it's more than most of us
which I did enjoy, and the spectacle of it     ther than ever before. We can't just argue     of the city I call home.                      ever do. 			                                 █

6    dallasvoice.com   █    02.17.23
Political theatrics                                                                                                                                           The LAW Issue
    LEGAL

A 12-year-old shouldn't have to             life.                                         life that's affected. It's everyone around    state to the next. That's because they're
defend her very existence to the               Kelley Robinson, president and CEO         her.                                          being written by the Family Policy Al-
                                            of the Human Rights Campaign, said               And that, Gonzales said, is political      liance, named an anti-LGBT hate group
Legislature                                 that across the country, 315 discrimi-        theatrics.                                    by the Southern Poverty Law Center,
                                            natory bills were filed last year, and 29        "It's crazy to assume this is siloed to    and the conservative Heritage Founda-
DAVID TAFFET | Senior Staff Writer          were signed into law.                         just the transgender family member,"          tion.
taffet@dallasvoice.com                         Last year, she said, the governor of       Gonzales said. "My son and daughter              "The biggest differences are in the
                                            Utah vetoed one of those bills, pointing      are terrified my family is going to be torn   remedies," Oakley said. "Taking a doc-
                               hen Gov.     out that exactly one trans child in the       apart. They are so scared Frank [her hus-     tor's license, requiring prohibitively ex-
                               Greg Ab-     state was participating in school sports.     band] or I are going to be taken to jail."    pensive malpractice insurance."
                              bott issued   The governor justified his veto by say-          She said each of her three children           Lorie Burch is an attorney who spe-
                             an execu-      ing, "I want them to live."                   know that if CPS shows up at their            cializes in guardianships and setting
                            tive    order      This year, Robinson said, bills are mov-   school, they're to tell them they have        up estates. She recently put together a
                           instructing      ing fast. In South Dakota, Gov. Christi       an attorney who must be contacted im-         document on ways parents of LGBTQ
                          Child Protec-     Noem signed a bill into law earlier this      mediately. What child in a happy and          kids can protect them through the law.
                         tive    Services   week denying healthcare to transgender        healthy home should live under that           Among her suggestions is to choose af-
to investigate parents that were giving     residents.                                    threat?                                       firming professionals.
their trans children age-appropriate           "Don't Say Gay bills are moving,"             As a temporary fix, Gonzales said, she        "Keep your family as private as pos-
medical care, Libby was an old hand at      Robinson said. "Bathroom bills are            and her family are covered by an injunc-      sible," Burch suggests.
the culture wars. By 12, Libby said, "I     back." And new kinds of bills — against       tion issued by a judge last year in a case       Use an LGBTQ attorney who under-
spent half my life begging my legislators   using pronouns, attacking drag queens         that PFLAG filed challenging Abbott's         stands the family dynamics to set up
to see me."                                 — are being filed, she said.                  executive order.                              guardianships, estates and powers of
   She said they see her as a scary mon-       And in Texas, Robinson said, "They're         Legislators are conflating social, legal   attorney. Nothing can be scarier than
ster.                                       expending energy attacking trans youth        and medical transition. Bills that prevent    the thought of your child entering the
   "The people leading our government       and not fixing the grid."                     counseling of trans youth are justified       broken Texas foster system."
should want me to have a good child-           Cathryn Oakley, HRC's state legis-         as preventing surgery, which simply              While doctors are the target of much
hood," she said. "My community gets         lative director and senior counsel, said      isn't done on a minor. Hormone block-         of the proposed anti-trans legislation,
it."                                        that while 91 percent of the bills pro-       ers, which are completely reversible, are     use a doctor that will understand the
   Libby is wise beyond her years. She      posed last year were defeated, "nothing       discussed as if they cause permanent          law as well as the trans youth.
understands the support she has, not        short of 100 percent success rate is ac-      changes.                                         "Choose schools that are affirming,"
just from her family but from her com-      ceptable."                                       But neither science nor facts are at       Burch recommends. "I got bullied in
munity. But with the Legislature back          She said at least 340 bad bills have       play here.                                    high school. I wasn't out, but I didn't
in session, Libby said she doesn't sleep    been filed across the country, making            And neither is the health and happi-       dress all girly. I have scars from that
very well. She said her younger brother     this already the year with the most an-       ness of trans youth.                          bullying."
had a nightmare that he was taken away      ti-trans legislation ever proposed.              What is at work is millions of dollars        She recommends steering clear of
from their family.                             Libby's mother, Rachel Gonzales, said      in donations, Oakley said.                    schools in districts where the right wing
   She said she just wants lawmakers to     those bills have real consequences in real       She pointed out that there's little dif-   is trying to pack school boards. While
get out of the way and let her live her     people's lives. And it's not just Libby's     ference in bills being written from one       not everyone can afford private schools,

8    dallasvoice.com     █   02.17.23

e

    The Gonzales family outside the Oak Lawn Branch Library with U.S. Rep. Jasmine Crockett. (David Taffet/Dallas Voice)

    there are a number of charter schools               "It depends on what our legislators            bors to turn families in," she said. "How          On top of everything else, as the de-
    that affirm their LGBTQ students.                do," she said. "I'm so tired of fighting          is that not fascism?"                            bate heats up, there's been an uptick in
      "There are far more attacks this year          for my kid to just have a life. I'm not go-          And although Libby has come into              violence and bullying. Two children's
    than any time in recent memory," Burch           ing to sit by."                                   her own as a public speaker, "she's just         hospitals involved in transgender care
    noted.                                              Leaving Texas is not off the table, but        so tired of this," her mother said.              have received bomb threats.
      Yet despite the attacks, she said she          it is a last resort.                                 The family thought going to Austin              "Libby's just so tired of this," Gonza-
    has no plans to leave Texas because                 Gonzales said she's not going to stand         and talking to their detractors face to          les said. "Comments are being made to
      she has as much right to live here in          for discriminatory legislation that con-          face would change some minds.                    her face. All we want to do is keep our
    peace as anyone.                                 tradicts the advice of every legitimate              "It doesn't change their minds," Gon-         kids safe."
      What plans does the Gonzales fami-             medical and psychological organiza-               zales said. "They're being held hostage            And that, according to our governor, is
    ly have? They're leaving their options           tion.                                             by massive donors. But our kids' lives           reason enough to investigate this other-
    open.                                               "It's a slippery slope, asking neigh-          are not up for debate."                          wise happy family. 		                  █

            Employment Discrimination Lawyer                                                                                          IMMIGRATION
           Law Office of                                                                                                        Olinger Law, PLLC                                      Same-sex Couples
                                                                                                                                                                                           & Individuals
          Rob Wiley, P.C.                                                                                                       Lynn S. Olinger                                            Green Cards
                                                                                                                                                                                                 ❖
                                                                                                                                   Board Certified Immigration Law Specailist
                                                                                                                                                                                           Fiancè Visas
                                                                                                                                                                                                 ❖
                                                                                                                                                                                       CitizenshipWaivers
                                                                                                                                                                                                 ❖
                                                                                                                                                                                             Appeals
                                                                                                                                                                                                 ❖
                                                                                                                                                                                      Deportation Defense
                                                                                                                                                                                         Serving the LGBT
                                                                                                                                                                                      community for 20+ years

           214-528-6500 • robwiley.com • 2613 Thomas Ave., Dallas, TX 75204                                                         214.396.9090 • www.Isolaw.com
                                                                                                                                                                           02.17.23   █   dallasvoice           9
A love letter to his city
 PUBLIC ART

Artist Will Heron painted an
LGBTQ-themed mural in
Uptown

DAVID TAFFET | Senior Staff Writer
taffet@dallasvoice.com

          n the early 1990s, when devel-
          opers began buying proper-
          ties along McKinney Avenue,
          they complained about just
          one thing: They couldn't mar-
          ket these new buildings be-
          cause they were in Oak Lawn.
             So the developers came up
with a new name for the portion of Oak
Lawn east of the Katy railroad tracks,
soon to be the Katy Trail — Uptown.
The gay bars and restaurants had al-
ready closed. And the queer antique
store owners were pushed out of the
neighborhood.
  But now, Meow Wolf has hired Will
Heron, who also goes by the shortened
Wheron, to reclaim some of Uptown's
queer past.
  Meow Wolf is an arts company based
in Santa Fe, N.M., that has branched into
the Dallas area. Opening this summer in
Grapevine Mills Mall will be an inter-
active experience featuring works by
30 Texas artists. This will be company's
fourth indoor art installation after Santa
Fe, Denver and Las Vegas.
  In the meantime, Heron represents the
company with a three-story mural he
                                              Will Heron's Intergalacti mural along McKinney Avenue at Bowen Street. (David Taffet/Dallas Voice)
                              LOVE, Page 19

10   dallasvoice.com     █   02.17.23
Comedy on tour
STAND-UP
XX
                                                                                                acting things at night. That all allowed         Is it similar to the Netflix special Good
                                                                                                me to be adjacent to it and learn about          Fortune that came out in October? No.
                                                                                                the industry.                                    This whole tour is new material. There's
                                                                                              Did you find those writing skills seep             nothing from the Netflix special in this
                                                                                                over into your comedy writing? It did.           show. It looks at where I am in life. You
                                                                                                I was never in a writers room but when I         know, when it came to Good Fortune
                                                                                                went to write full time for Chelsea Lately,      and leading up to this tour, I learned that
                                                                                                the job was helpful. I interviewed actors        people respond to my storytelling or
                                                                                                and comedians and talked about pop               these longer jokes. I sat down with that
                                                                                                culture, so that helped me understand            and put this show together.
                                                                                                that world a lot better to write that into a   People clearly are responding because this
                                                                                                comedy show that was about celebrities           tour has already been successful. It's
                                                                                                and pop culture.                                 selling really well. The Friday night show
                                                                                              There's also your radio show on Sirius             in Dallas has already sold out. So people
                                                                                                XM on Netflix's What A Joke with Papa            better get their tickets for Thursday fast.
                                                                                                and Fortune radio show and your                Duly noted. Last question: How was
                                                                                                podcast Sincerely Fortune with your              your Valentine's Day with your wife?
                                                                                                wife. It's like you're still a journalist.       Well, with seven-and-a-half years being
                                                                                                For seven years I talked to people on            together, it's just like any other day.
                                                                                                the phone like this right now. Now, I get        We're low-key. I'm like "Should I buy a
                                                                                                to bring back those skills to interview          present?" As a married lesbian, we just
                                                                                                people for my shows. It's definitely a           share our feelings and talk a lot — may-
                                                                                                full-circle kinda thing.                         be try to do dinner.
                                                                                              We should probably talk about the tour.              For tickets, visit Ticketmaster.com.

Comic Fortune Feimster                          Whew.
talks about her journalism                      The lesbian comic, writer and actor is
                                              on the road for her Live, Laugh, Love Tour
days to sold out shows
                                              which stops in Dallas for two nights at
                                              the Majestic Feb. 23-24. She spoke with
RICH LOPEZ | Staff writer                     the Dallas Voice about being back on the
rich@dallasvoice.com                          road again, her journalistic past and her
                                              ho-hum Valentine's celebration with her
                                              wife.

                  ortune Feimster has a       Dallas Voice: Thank you so much for
                  lot of grace and a lot        your patience. Fortune Feimster: Not at
                  of patience. Particular-      all. I appreciate you interviewing me to
                  ly when it comes to a         help promote these shows. Hey, it takes
                                                a village.
                  reporter who's behind
                  schedule due to tech-       You used to be on this end of the con-
                  nical difficulties with       versation as a journalist. Have you
                                                ever thought about how it feels to
                  Zoom. I was a quar-
                                                be on the other side now? It's inter-
ter-hour late to this interview, but the
                                                esting. Like you're doing, all I ever did
comedian was "all good" with the delay.         was interviews. But I think I have this
  She gets it.                                  appreciation for it from this side. There's
  "I was a journalist for seven years —         this copasetic relationship between the
an entertainment journalist," she said          media and me.
over the call. "I can definitely appreciate   That was certainly my day job while I was
what you're doing."                             pursuing my improv and comedy and

                                                                                                                                                           02.17.23   █   dallasvoice     11
'Cave' formation
Lesbian Latina actor sees
                                            sionally and started onstage at 12 years
herself on stage in new thriller            old," Benavides said by phone. "To have
                                            this character and this story written on
RICH LOPEZ | Staff writer                   the page and expressed so beautifully is
rich@dallasvoice.com                        next level for me."
                                               Yet with all her experience, this show

F
       our Latin women take over a Re-      is a rare experience for her.
       publican congressman's sanctu-          "In my 20 years of performing, I can
       ary in Kitchen Dog Theatre's Man     count on one hand how many times I've
Cave. Written by queer Mexican-Ameri-       played queer, and this is explicitly so. I
can playwright John C. Caswell Jr., the     can certainly relate to her," she said.
play makes its regional premiere in Dal-       Originally from South Texas, Bena-
las on Friday, Feb. 17. Cast member Glo-    vides graduated from the University of
ria Benavides finds herself immersed        North Texas in Denton and was active
in a mix of horror, drama and thrills as    in theater throughout Dallas as well as
Lupita — and in the middle of a charac-     teaching in DISD. She recently moved
ter that presents a big opportunity for a   to Chicago to pursue theater up north.
lesbian Latina actor.                          When director Christie Vela called
   "Playing her means a lot to me. I've     with this play, Benavides was immedi-
been doing this since I was 22 profes-      ately on board.                              The cast of 'Man Cave' fron left: Gloria Vivica Benavides, Sheila D. Rose, Fatima Y. Flores and
                                                                                         Gigi Cervantes. (Photo by Jordan Fraker

12   dallasvoice.com        █   02.17.23
"Anything she wants to do, I'm in,"
                        she said. "She's my comadre, and I think
                        this is, like, my fourth show with her.
                           "I would always get these sad mom
                        roles, but she would always cast me
                        against type. She asked which character
                        I wanted, and I knew which one right
                        away," she added.
                           Benavides' character in the show, Lu-
                        pita, has a relationship with Rosemary,
                        although Lupita knows it won't work.
                        Benavides said she relates to this in so
                        many ways.
                           "Well I am in a happy relationship,
                        but I dated every terrible person you can
                        think of," she said. "I'm a lesbian, and
                        we fall for the worst people in the world.
                        In this show, Lupita has met the next
                        woman who is going to ruin her life."
                           On top of all that, Lupita is brash and
                        audacious — or maybe it's something
                        else.
                           "She's an alcoholic which isn't funny,
                        but she gets shit-faced in this serious
                        situation they are all in and says funny
                        shit. Also, she's a pendeja. She says all
                        that stupid stuff to deflect what's really
                        going on," Benavides said.
                                                    CAVE, Page 16

    FIGHTING ON THE FRONT LINES OF
INFECTIOUS DISEASE FOR OVER 30 YEARS!

                                                                                HIV Care & Treatment
                                                                           at our location on the Baylor campus.
                                                                                    PrEP Services
                                                                         provided with specialty pharmacy on-site.
                                                                               Financial & Medication
                                                                                   assistance available.
                                                                              PrEP & HIV Clinical Trials
                                                                                         available
                                                                                  Gender Affirmation
                                                                                     hormone therapy.
                                                                          Long Acting Injection Treatment
         infectiousdiseases.com                                                         available.
                or ntidc.org                                                 We accept most insurance plans!

  MAKE YOUR IN-OFFICE
    OR TELEHEALTH
                                    214.823.2533                                214.890.1616
     APPOINTMENT
                          3409 Worth St.#710 • Dallas, TX            9301 North Central Expy. #310 • Dallas, TX

                                                                                                            02.17.23   █   dallasvoice   13
CAVE, From Page 13
   In Man Cave, the four women con-         something else.
vert a luxurious basement space in a           "I love that it shows this Latina
Republican congressman's house into         friendship and Latinas just existing.
a "spiritual war room and protective        All these characters are coming into
sanctuary away from the violence of         this situation with their own prob-
men, both real and supernatural."           lems," she said. "But we're fighting
There is the threat of an ex-boyfriend,     those demons, and it's not women ob-
the violation of their actions and may-     sessed about men. It totally passes the
be even some espookies in the house,        Bechdel Test."
not to mention the underlying political        Benavides is certainly thrilled to tell
drama.                                      this story, but she is also thrilled to
   The actor, though, finds there is com-   be part of her own representation on-
edy laced into the story as well.           stage. For the actor, she's been in the
   "Even under the most ridiculous cir-     game a while, but has struggled to see
cumstances, comedy does come out.           herself on stage.
It's a way we protect ourselves, both          "The theater world is known for be-
as characters and as people. I laugh        ing very queer-friendly, but it's really
when terrible things happen, and you        more male-centric. I've not met a ton
have to when the world falls apart,"        of lesbians in this game, and there is
she said. "There is a lot of duress here,   still a lack of representation of lesbian
                                                                                         Gloria Benavides
but there's funny shit, too."               playwrights," she said.
   There are topical notes in Man Cave.        While the show is culturally specific,      "It's so much more than 'four Lati-        isn't it? 				                          █

Benavides says it does touch on immi-       Benavides hopes all audiences won't          nas with problems.' I think fans of hor-        Man Cave opens February 17 and runs
gration status and the universal chal-      dismiss the show for that reason and         ror will like it, and it's got goth witchy   through March 5 at Trinity River Arts Cen-
lenges Latinas have. But it also shows      will watch to find a deeper story.           shit too," she said. "That's kinda queer,    ter. KitchenDogTheater.com.

                                                                                                                                       HALLELOO, it's
                                                                                                                                                                          OUT!
                                                                                                                                                   VISIT
                                                                                                                                        Complete Visitors Guide to DFW

                                                                                                                                                    LIVE
                                                                                                                                          Dynamic Relocation Guide

                                                                                                                                              EXPERIENCE
                                                                                                                                       Comprehensive Business Directory

                                                                                                                                                                          Available in newsstands now!
                                                                                                                                                                                Visit us online at
                                                                                                                                                                            www.OUTntx.com

16   dallasvoice.com   █   02.17.23
'Some Questions'
     for her
    BEYOND THE PAGE

    An interview with                            only features characters that are lesbian
    Rebecca Makkai                               and nonbinary, she manages to perfectly
                                                 illustrate the present mood with pod-
                                                 casts and COVID figuring prominently
    GREGG SHAPIRO | Contributing Writer          in the story. Makkai will be in Dallas
    GreggShapiro@aol.com                         Tuesday, Feb. 28, in conversation with
                                                 Ben Fountain at Dallas Museum of Art,

    B
            eginning with her first book,        and she was gracious enough to answer
            2011's The Borrower and continu-     a few questions before the February 2023
            ing with her 2015 short story col-   publication of the novel.
    lection Music For Wartime, novelist and
    straight ally Rebecca Makkai has created     Gregg Shapiro: Rebecca, the last time
    some of the most unforgettable queer           I interviewed you was in 2018 right
    characters in contemporary fiction.            before your third novel, The Great
       This inclusion reached a crescendo          Believers, was published. Were you
                                                   prepared for the reception that the
    with 2018's award-winning and ac-
                                                   book received? Rebecca Makkai: I was
    claimed novel The Great Believers, about a
                                                   certainly surprised and absolutely thrilled.   Rebecca Makkai (Photo by Larry D. Moore, Wikimedia Commons)
    group of gay friends in 1985 Chicago as        I'm honestly glad that it all happened
█   AIDS was beginning to make its impact          with my fourth book, rather than my first;     Your new novel, I Have Some Questions          comes from. Some of those lists are just
s   felt on the city.                              I enjoyed and appreciated it more, and           For You, has been appearing on a             about the buzz, and about the audience
-      In Makkai's new novel, I Have Some          I understand how much luck has to do             number of "Most Anticipated Books            an author already has. And some lists are
    Questions For You (Viking, 2023), she not      with it.                                         of 2023" lists. What does that mean
                                                                                                    to you? There are really two places that                           QUESTIONS, Next Page

                                                                                                                       Specializing in HIV Treatment & PrEP

                                                                                                              Primary Care:                         In-Office Procedures:
                                                                                                              • STI Testing & Treatment             • Removal of Warts, Skin Tags,
                                                                                                              • Diabetes Management                 • Skin abscess incision & drainage
                                                                                                              • Cholesterol Management                Lipomas & Sebaceous cyst,
                                                                                                                                                      Ingrown/deformed toenails,
                                                                                                              • Weight Management
                                                                                                                                                    • Wound Closure/Stitches
                                                                                                              • High Blood Pressure Management      • Botox, Juvederm, Cosmetics
                                                                                                                                                    • Joint Injections
                                                                                                              Specialized Care:
                                                                                                              • Infectious Disease/HIV
                                                                                                              • Hepatitis C Treatment
                                                                                                                                                      Book your
               Luis Valdes Castillo,FNP-C | Peter Triporo, ACNP-BC | Marc Tribble, MD                         • Gender Affirming Care
                                                                                                              • Psychiatric Services
                                                                                                                                                     appointment
                                                                                                                 (General Addiction)
                                                                                                                                                        online
                                 "I am excited to join MD Progressive Care practice and
                                 continue offering services to the LGBTQ Community with                                                                                 Voted 2022 Best Medical

                                 additional Psychiatric Services" - Peter Triporo, ACNP-BC                                                                                 Practice, Best HIV
                                                                                                                                                                        Specialist and Dr. Tribble
                                                                                                                                                                        Best General Practioner

                                                  Scan Code & Pre-Register to                                                                                        Peter Triporota, NP

                                                  become a patient of Peter Triporo                                                                              named Top 10 in America's
                                                                                                                                                                Top Nurse Practitioner Awards.

                                                  at MD Progressive Care

      MDProgressiveCare.com • 214-521-0100 • Voted 2022 Best Medical Practice, Best HIV Specialist and Dr. Tribble Best General Practioner

                                                                                                                                                           02.17.23        █    dallasvoice          17
QUESTIONS, From Previous Page
                                        made by people who've already read early            at a vague and unstated distance. That
                                        copies of those books. Both types of lists          means I'm writing about a real time, and       p
                                        mean a ton to me, and I'm so grateful to            that means global events are going to be       A
                                        know people are waiting for the book. It            part of the story.                             M
                                        definitely makes for a more fun book tour,        The COVID thing was endlessly frustrating! I     t
                                        not having to worry as much about show-             was finishing copy edits in late 2021 and
                                        ing up to an empty bookstore.                       then in early 2022, which is when the last     c
                                      The title of the book comes from chapter              section was set, and first I had to put face   c
                                        26. Which came first — the title or the             masks on everyone and change out sen-          e
                                        chapter? If it was the chapter, how                 tences like "he smiled." Then I assumed
                                        did you know that it was the right title            the masks would be a thing of the past,
                                                                                                                                           d
                                        for the novel? We (my editor and agent              so I took them all off; then I put them back
                                                                                                                                           t
                                        and I) searched FOREVER for a title. The            on; then New Hampshire lifted its mask
                                        book's working title was Ninety-Five,               mandate, so I took some of them out.
                                                                                                                                           d
                                        which I liked. But it didn't do much to           It was needlessly exhausting.
                                        telegraph the novel's tone or content. I                                                           o
                                                                                          Bodie, the narrator, is a podcaster and          w
                                        found the title late in the editing process,
                                                                                            teaches film studies. With that in mind,
                                        so the chapter title definitely existed first.                                                     u
                                                                                            if there was a movie version. Who
                                        I like how, as a novel title, it signals the                                                       w
                                                                                            would you like to see playing Bodie,
                                        complications and uncertainty at the heart                                                         e
                                                                                            Fran, Thalia, Britt, Alder, Jerome, and
                                        of the narration.                                                                                  d
                                                                                            Geoff? The thing is, I'm absolutely terrible
                                      Did you have a particular boarding school             at actors [laughs]. I never recognize
                                        in mind when you created the boarding               anyone. I'd love Lizzie Caplan as Bodie,
                                        school Granby, the main setting of the              though. She's so amazing in Fleishman is
                                        story. Or is it more of a composite? Nei-           in Trouble, and I love that we all have in
                                        ther; it's completely made up. I did make           our heads exactly what she looked like as
                                        a lot of maps, which was fun.                       a teenager. Paul Rudd is a little too old to
                                      Throughout the book, there is this kind of            play Geoff, but then he doesn't look his
                                        mantra of victims and their fates. Were             age, so maybe we're good.
                                        these written all at once or organically          You have incorporated queer charac-
                                        as you wrote the novel? These litanies              ters into the story, including lesbian
                                        came about because I wanted there to be             couple Fran and Anne, and nonbinary
                                        some major news story going on, some-               student Lola, which is sure to make
                                        thing that really triggered Bodie, but I            your LGBTQ readers very happy. Can
                                        neither wanted it to be a real story nor one        you please say something about the
                                        I made up for the book. At a certain point I        inclusion of LGBTQ characters in your
                                        just said, "Fuck it, it's all of them at once."     work? I mean, it would be weird to have
                                        Because that's so often what it feels like.         a fully populated novel and not include
                                      I did not write those parts all together; they        LGBTQ characters. When we look back
                                         found their way in as the novel needed             on high school, it's interesting to think
                                         them.                                              not only about who we were, but who
                                      I Have Some Questions For You is sep-                 we were pretending to be. Like Bodie, I
                                         arated into two parts. Did you always              graduated high school in 1995, and there
                                         know the second part would involve                 were only one or two kids in the whole
                                                                                                                                           m
                                         the retrial? That was originally my plan           school who were out. I've imagined things
                                         for the whole book! The very first thing I         the same way at Granby, where Fran had
                                         wrote was Bodie showing up at the hotel            to disguise herself more than most other
                                                                                            students just to get by.                       w
                                         in New Hampshire, ready to testify. The
                                                                                                                                           f
                                         problem was I'd have had to include an           Finally, have you started to think about
                                         enormous amount of backstory — not                 your next book project? Yep! I'm keep-
                                         only what happened in the '90s, but                ing quiet about it for now, though. Right      n
                                         everything that led to the hearing for             now, I'm researching, but hopefully, by        r
                                         retrial as well. I thought I should back up        the time I'm on tour, I'll be writing on the
                                         and give 50 pages or so to the events of           airplane.                                      t
                                         a couple years earlier — but then those                                                           p
                                         events ended up being the bulk of the               Dallas Museum of Art Presents: Re-            t
                                         book.                                            becca Makkai in Conversation with Ben
                                      In the second part, COVID and the war in            Fountain, Tuesday, Feb. 28, 7:30-9:30 p.m.       c
                                         Ukraine make appearances, giving the             in the Horchow Auditorium. Tickets are $35
                                         book a certain immediacy and timeliness.         for the general public, $30 for DMA mem-         m
                                         It was important to me that this story           bers and educators and $10 for students. Vis-    s
                                         happened some specific number of years
                                                                                          it RebeccaMakkai.com for details.                t
                                         after high school for the characters, not

18   dallasvoice.com   █   02.17.23
LOVE, From Page 10
painted on the back of 3203 McKinney             And the cacti, painted in rainbow
Ave. That's on the northwest corner of         colors and trans colors, represent the
McKinney and Bowen, facing away from           LGBTQ community that is standing up
traffic on that one-way street.                to political attacks.
  Heron calls Meow Wolf "a huge bea-             "Many queer Texans are rooted here
con in the arts community of queer ac-         and will continue to live beautiful lives
ceptance [and] trans acceptance for both       here," he said.
employees and people who visit."                 Heron said the response to the mural
  Heron begins his work as pen and ink         has been encouraging. While a few peo-
drawings in his studio. So, he said, he        ple have questioned why his art needs
thinks of his murals as giant pen-and-ink      to make a statement, many more have
drawings.                                      sent him pictures taken while out walk-
  If you've visited Cedar Springs Road         ing their dogs or on their way to an area
over the past year, you may be familiar        restaurant or bar.
with his work. He designed the metal             And his response to the negative com-
undulating barriers separating the side-       ments? "That's art doing what art's sup-
walk from the parking lot in front of Al-      posed to do — start a conversation."
exandre's. One of the pieces was recently        The work is Heron's largest so far at
damaged and has been temporarily re-           50 feet high by 150 feet wide. It took a

moved.                                         60-foot cherry-picker boom lift to paint
  In his work, Heron often uses cacti.         most of it.
  "I use cactus throughout all my art            "I had to get over my fear of heights,"
work," Heron said. "I use it as a symbol       he said.
for my hometown — Dallas."                       The project took four weeks to paint
  He explained he uses plants that are         ,and he enlisted the help of a few friends
native to Texas. The cactus symbolizes         to color in some portions of the work.
resiliency.                                      How permanent is it? The mural faces
  "From a place of brokenness, the cac-        a cleared, fenced lot that was owned by
tus will regenerate into stronger, better      Dream Hotels for years but has been re-
plants," he said. "Split it in two to create   cently purchased by a major hotel corpo-
two new perfect plants."                       ration for a boutique hotel. So the mural
  In the mural, entitled Intergalacti, the     will remain, but whether it remains vis-
cacti are floating on lily pads.               ible is entirely up to the new neighbors
  "Beautiful lotus flowers grow out of         and how a new property will be situated.
muddy, murky water," he said, which              In the meantime, Heron said, the mu-
symbolized our current political sys-          ral is his love letter to the city where he
tem.                                           was born and raised. 		                  █

                                                                                             02.17.23   █   dallasvoice   19
HOME
                                                                                           COOKING DONE
                                                                                            RIGHT!
                                                                                             Breakfast
                                                                                              all day!

         Innovative Italian Food
         All Made From Scratch!                                                                                 Simply
   Located in the heart of the Gayborhood                                                                      the Best!
                                                                      4434 Harry Hines Blvd. • 214-521-0992
      3102 Oak Lawn in Centrum Bldg.
          enotecaitaliadallas.com
                      972-685-2112                                        originalmarketdiner.com
                                                                                                              Cedar Springs
                                                                                                              214-522-1212    hunkys.com 214-941-3322
                                                                                                                                          Bishop Arts

          Best Diner!                                                                                                            Curbside &
  Thanks Dallas Voice Readers!
                                                           EAT • DRINK • SUPPORT                                                 Third Party Delivery
                                                                                                                                 Available!

                                                                 LOCAL
  2014 Irving Blvd.    6509 W. Park Blvd.
       Dallas                Plano
    214.742.8646         972.473.8877
2412 W. Shady Grove      111 East Main
       Irving               Forney
   972.790.2778          972.552.3463

  MamasDaughtersDiner.com                                                                                        streetsfinechicken.com
                                                                                                                      469-917-7140

Take dining to
the next level…

                       Come dine and play
                       with us...

5757 Main St. Frisco + 214.308.9080 + nerdvanafrisco.com

                                                                                                                                          Fresh
                                                                                                                                        Italian
                                                                                                                                 2021 Reader's Voice Awards:
                                                                                                                                    Best Italian & Best Pizza

                  HAPPY HOUR
                                                                                                                         20% Off with ad
                  M-Thur 3P-7P                                                                                                  Cremona Kitchen
                 2618 Oak Lawn                                                                                               www.cremonabistro.com
     campuzanomexicanfood.com                                                                                        2704 Worthington █ 214-871-1115
PLAN YOUR WEEK - The Gay Agenda... Our LGBTQ community calendar!

                                                                                                            n Feb. 22: Ash Wednesday                                 Dance Studio. Tickets at EventBrite.com.

                                                                            Nat Turner was the slave        n Feb. 22: Same-sex spouse grief group                   n March 2-12: 'Silver Foxes'
                                                                            responsible for the first       Grief support group for people who have lost             Uptown Players presents a premiere by Golden
                                                                            rebellion against white         a same-sex spouse or partner meets in person             Girls writers James Berg and Stan Zimmerman
                                                                            slaveholders. Mark-             on the fourth Wednesday of the month from                about three older queer men who save their best
                                                                            Brian Sonna based his           6:30-8 p.m. at a restaurant or coffee shop.              friend from his facility. Presented on the Theatre
                                                                            new play on the court           For this month's location, contact Richard DeKnock       Three stage. UptownPlayers.org.
                                                                            record of the trial and         at tastefullyrichard@gmail.com.
                                                                            Turner's confession.                                                                     n March 4-12: 'Beautiful'
                                                                            The play details Turner's       n Feb. 22: Silver Pride Project                          The Carole King musical at Casa Manana,
                                                                            inspiration, planning,          Coffee and conversation 10:30 a.m.-1 p.m. at             3101 W. Lancaster Ave., Fort Worth.
                                                                            and harrowing story in          Grauwyler Park Branch Library, 2146 Gilford St.          CasaManana.org.
                                                                            his quest for freedom.
                                                                            The play runs through           n Feb. 23: Empowerment Connection outing                 n March 5: Fly Queens Drag Brunch
                                                                            the end of Black History        A day at the African American Museum,                    Mesa Mezcal presents The Fly Queens hosted by
                                                                            Month at Addison                3536 Grand Ave. at 1 p.m. RSVP to                        Liquor Mini from 1-3 p.m. at Mesa Mezcal,
                                                                            Theatre Centre, and             Teddrick.Douglas@prismntx.org.                           400 W. Las Colinas Blvd., Irving. Reservations
                                                                            tickets are available at                                                                 on Open Table.
                                                                            MBSProductions.info.            n Feb. 24: Another Badu Birthday Bash
                                                                                                            Erykah Badu's Another Badu Birthday Bash at              n March 7: Classic Chassis
                                                                                                            8:30 p.m. at The Factory in Deep Ellum,                  Classic Chassis Car Club meets 6-8 p.m.
                                                                                                            2713 Canton St. Tickets at axs.com.                      at Ojeda's, 4617 Maple Ave.

n Red for community events                             Addison Theatre Centre, 15650 Addison Road.          n Feb. 24-26: Modern Masterpieces                        n March 8: Same-sex spouse grief group
n Blue for arts and entertainment                      MBSProductions.info.                                 Texas Ballet Theater presents pieces by Bela             Grief support group for people who have lost a
n Purple for sports                                                                                         Bartok, Gustav Mahler and Philip Glass at the            same-sex spouse or partner meets on Zoom
n Green for nightlife                                  n Feb. 18: Gaybingo Krewe                            Wyly Theatre, 2400 Flora St. ATTPAC.org.                 on the second Wednesday of the month from
n Orange for civic events and holidays                 Gaybingo at 6 p.m. Play for a chance to win cash                                                              6:30-8 p.m. For notifications, contact
                                                       and prizes. Station 4, 3911 Cedar Springs Road.      n Feb. 25: Eat Your Art Out                              Richard DeKnock at tastefullyrichard@gmail.com.
n Every Wednesday: THRIVE                              Tickets at myresourcecenter.org/gaybingo.            Arlington Museum of Art's biggest and most
Resource Center's THRIVE Wednesday Support                                                                  delicious fundraiser of the year helps the museum           Have an event coming up? Email your
Group for LGBTQ adults 50 and older meets from         n Feb. 18: 'Das Rheingold'                           present world class exhibitions from 7-9 p.m.            information to Managing Editor Tammye Nash
11 a.m.-12:15 p.m. at Resource Center Community        Dallas Opera presents the story of gods and          at Arlington Museum of Art, 201 W. Main St.,             at nash@dallasvoice.com or Senior Staff Writer
Center, 5750 Cedar Springs Road and is led by          goddesses, giants and dwarves, betrayal, cheating,   Arlington. Info and tickets at ArlingtonMuseum.org.      David Taffet at taffet@dallasvoice.com by
interns from the SMU counseling program. For           illicit love and murder. Winspear Opera House,                                                                Monday at 5 p.m. for that week's issue.
more information on the support group                  2403 Flora St. ATTPAC.org.                           n Feb. 26: Classic Chassis                                  Look for extended listings online at
and how to join, please send an email to                                                                    Classic Chassis Car Club lunch, social and The           DallasVoice.com
THRIVE@myresourcecenter.org.                           n Feb. 18: Rusty Scruby                              Shop tour. Drive your classic to spend some time
                                                       Gay artist Rusty Scruby's solo exhibition of new     outdoors socializing. Then head upstairs for lunch
n Feb. 17: Les Ballets Trocadero                       works opens with the artist in attendance from       at the Derby restaurant before a tour of the facility.
de Monte Carlo                                         5-8 p.m. Cris Worley Fine Arts, 1845 E. Levee St.,   Derby/The Shop, 9100 John Carpenter Freeway.
This all-male-presenting dance company keeps its       Suite 110. Through March 25. CrisWorley.com.
twists on classic ballets like Swan Lake and Giselle                                                        n Through Feb. 26: 'Native Gardens'
en pointe. 7:30 p.m. at the Irving Arts Center,        n Feb. 18-March 12: 'To Die:Go In Leaves'            You can't choose your neighbors in this
3333 North MacArthur Blvd. IrvingArtsCenter.com.       Cara Mia Theatre devised this production inspired    contemporary comedy where cultures and gardens
                                                       by Frida Kahlo's paintings and biography. Get        clash, turning well-intentioned neighbors into
n Through March 5: Kitchen Dog Theater:                tickets for the English or Spanish versions at       feuding enemies. Kalita Humphreys Theater, 3636
'Man Cave'                                             CaraMiaTheatre.org.                                  Turtle Creek Blvd. DallasTheaterCenter.org.
This regional premiere is a political thriller by
queer playwright John J. Caswell Jr. that centers      n Feb. 19: Dash for the Beads
on four women who take over a Republican               Annual 5K run and one-mile walk benefiting           MARCH
politician's man cave and turn it into a sanctuary.    Oak Cliff schools. This year Dash in Heels is
Trinity River Arts Center, 2600 N. Stemmons Fwy.       added that benefits Black Tie Dinner at 10 a.m.      n March 2-4: 'On Your Feet!'
KitchenDogTheater.org.                                 at 715 W. Davis St. DashForTheBeads.org.             Broadway at the Center presents the story of
                                                                                                            Gloria Estefan. Winspear Opera House,
n Through Feb. 26: MBS Productions:                    n Feb. 20: Presidents Day                            2403 Flora St. ATTPAC.org.
'Confessions of the Slave Nat Turner'
The play chronicles the trial and sentencing of        n Feb. 21: Classic Chassis                           n March 3-4: 'Wood/Shop'
Nat Turner, the enslaved man responsible for the       Classic Chassis Car Club monthly watering hole       Bruce Wood Dance presents new works by
first rebellion in 1831 against white slaveholders.    5:30-8 p.m. at Liquid Zoo, 2506 Knight St.           company dancers at 7 p.m. at the Bruce Wood              Dash for the Beads

                                                                                                                                                                                   02.17.23      █   dallasvoice          21
Ask Howard
 HOW TO DO THE WRONG THING RIGHT

A weekend in Vegas                             of incorporating bait-                                            condemned         laun-   ne blowing into a long horn known as
                                               &-switch tactics to fill                                          dromats and '70s          a didgeridoo before heading to Hol-
  Q: You wanna know what the most              seats, poor Joe Schmoe,                                          potluck church socials.    lywood for a sight of Princess Leia's
interesting thing about the month of           who flew all the way                                             Oh, and for anyone         hairdo, Miley Cyrus swingin' atop her
February is? A: Absolutely nothing.            from Idaho just to catch                                        worried about the em-       wrecking ball and a seductive Kim Kar-
OK, sure, the Aquarian/Pisces firma-           an up-close glimpse of                                          barrassment of possi-       dashian smiling over-the-shoulder at
ment is bejeweled with such dazzlers as        his idol, RuPaul,                                             bly being, uhm, invol-        her colossal ass with its monumental
Valentine's Day, Groundhog Day, Pres-          will depart Vegas                                            untarily aroused during        butt crack. And as a cherry on top, we
idents Day, Chinese New Year's, Ayn            sadly disappoint-                                               showtime; well, fear        were off to the movies for a play-by-
Rand Day and, of course, who among             ed upon discovering                                                    not, pretty piggy.   play reenactment of the infamous base-
us could possibly forget National Baked        that in no way does Ru,                                                  Inviolate are      ment dance from The Silence of the Lambs.
Alaska Day?                                    herself, participate live,                                            Nevada's       laws   Nonetheless, I have to say my person-
  Oh, man, how the revelry has petered         in the flesh, in her own                                              permitting "blue"     al origami favorite was the passing of
out.                                           fuckin' spectacle! In                                               performances on-        Olympic torches (in direct violation, too,
  Unless one can afford to jet down to         fact, so angry was                                                 stage in front of a      I noticed, regarding touching a fellow
Rio for Carnivale, there ain't nothin' left    the person seated                                                  general-viewing,         performer's family jewels); however, the
worth upchucking against a sodium              next to me that he                                               public audience. En-       night's showstopper was, undoubtedly,
lamppost for, unless one wants to count        suggested we go Dutch                                            forcement is two-fold:     the hamburger — a four-step, secret pro-
piss-poor Mardi Gras faking its usual          in sending Ru a beautiful                                      Via threat of imprison-      cess revealed exclusively to all hallowed
February maleficence as frolicsome fun.        M3gan doll as thanks.                                     ment, all male performers         patrons harbored within the moldered
  Face it, fellas: Winter's gone weary;           Yes, RuPaul nary graces                          are forbade achieving onstage           walls of EHM's Jewel Box Theater.
spring hasn't sprung. Our New Year's           an appearance at her nightly, eponymic       erections; moreover, to touch the genita-        And so Howard's February high wa-
resolutions are now about as pure as           LIVE Drag Race, and her Vegas residen-       lia of another fellow performer (acciden-      termark of entertainment. Catch you
yesterday's driven slush, and, with pris-      cy flounders for it. Her entire show of      tally, be damned) equally guarantees a         again next month, guys, when spring-
sy, puritanical Lent suddenly looming          nothing but five prior seasons of Drag       night spent in the pokey.                      time's in the air!
monolithically before us, just what's          Race winners mincing through an "au-            As our two, well-cloaked puppet                                 — Howard Lewis Russell
there left to do except dress up like ste-     dience-favorite" runoff competition          masters spouted these arcane statutes of         Have a gay entertainment inquiry for
ampunk freaks and toss good money at           — replete with a buffed-up himbo "pit        what we would and wouldn't be enjoy-           Howard? As you see, there's nowhere so low
bad. Indeed, cherished readers, bore-          crew" donning gold lame wife-beaters,        ing for our viewing pleasure, their blue-      he won't stoop. Try him sometime, at Ask-
dom can be quite expensive!                    all prancingly swirling and twirling         draped Dracula capes slowly began              Howard@dallasvoice.com. Go ahead, toss
  Case in point: Dear Howard here just         about at a fever pitch in a desperate bid    fluttering down to the floor and, finally,     your best dice. Who knows, you might get
returned from a world-class, weekend           to keep the audience half-way lusting to     grins spreading ear-to-ear, they hooted,       lucky. After all, somebody has to hit jackpot!
losing streak in Las Vegas. Just for the re-   fuck something up on stage as it's forced    "So, you twisted fuckers, y'all ready to
cord, I loathe gambling. What little I do      endure more than two hours of lip-sync-      see some dick?"!
gamble, I prefer my wallet upon leaving        ing by talent-free pool with names as           Little Known Fact: When flaccid, any
a casino be larger than when I entered.
That leaves little wiggle room but to
                                               unimaginative as their dazzle-free per-
                                               formances.
                                                                                            adult human penis, irrespective of size
                                                                                            (believe it or not) can create an entire
                                                                                                                                              this week's solution
sally-up to the roulette wheel and drop           Truman Capote is credited to have         menagerie of zoological wonders! Nor,
one's wad on either red or black. Its          remarked (jadedly, no doubt), "There is      apparently, is penile origami dependent
50/50 winning odds are the best you're         such a thing as life-saturation: the point   upon swingin' a big, grinning Louisville
gonna get.                                     when everything is pure effort and total     Slugger between one's legs, as both per-
  Yet, somehow, Hit-Me-Again-Howard            repetition." Clearly, Capote had never       formers at my show possessed junk that
here spent all of last weekend squander-       experienced a staging of Puppetry of the     one could only label, to put it kindly, as
ing solid Benjamins over and over on ex-       Penis, now permanently playing (when         being merely "family-sized."
actly the wrong winning color — every          not on world tour) at its Las Vegas res-        Tis stunning what just a mere pair of
single time! Like, what are the chances        idency, the Jewel Box Theatre, located       ordinary human testicles attached to
of, given just two colors, never once          inside Sin City's rather grandly named       a limp, fleshy four-inch tubesnake can
winning? Well, 50/50 — that's what             Erotic Heritage Museum.                      create: A bird's nest of hungry chicks,
one's chances are. Every single spin.             The true exuberance with Puppetry         for instance, fighting for a worm from
  Oh, well. At least there are always          of the Penis is how everything about         mama, a sea mollusk, a pelican or giant
plenty of shows. Unfortunately, though,        this howler lives down so smarmily to        snails.
Vegas's entertainment spectacles are           one's very lowest tongue-in-cheek ex-           Gradually, we move further up the
equally rigged: RuPaul's Drag Race,            pectations — from the mangy, crushed         food chain to a human's beating heart,
LIVE! — a residency show at the Flamin-        red velvet stage curtain with its tat-       and brain, traveling round the world              █     browse                    █      submit
go — being a prime example.                    ty gold-fringe swag, to the audience's       to view the Eiffel Tower in Paris and
                                                                                                                                              For a more complete Community   To submit an item for inclusion in
  Illuminating Vegas's common practice         folding metal chairs — reminiscent of        witness a squatting Australian aborigi-                  Calendar online, visit    the Community Calendar, visit
                                                                                                                                                    Tinyurl.com/dvevents.          Tinyurl.com/dvevents.

22   dallasvoice.com     █   02.17.23