THIS IS MY - FUTURE 2019-2020 | UNDERGRADUATE STUDENTS - Times Higher Education
Page content transcription
If your browser does not render page correctly, please read the page content below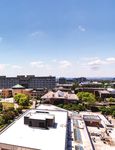 YOUR
                    STORY
                    STARTS
              HERE

York University acknowledges its presence on the traditional territory of many Indigenous Nations. The area known as
Tkaronto has been caretaken by the Anishinabek Nation, the Haudenosaunee Confederacy, the Huron-Wendat and the
Métis. It is now home to many Indigenous peoples. We acknowledge the current treaty holders, the Mississaugas of the
New Credit First Nation. This territory is subject of the Dish With One Spoon Wampum Belt Covenant, an agreement to
peaceably share and care for the Great Lakes region.
As you get ready for the next chapter in your life, York will provide you
  with the opportunities and supports to create your big ideas and make an
    impact on the world.

       Our programs span the arts, engineering, education, business, health, life
         sciences, the environment, languages, cultures and international studies.
           From the Algonquin Observatory to the EcoCampus in Costa Rica and
             from the Human Archetype dance company to the FIRST Robotics
               Competition, your York experience will take you beyond your classroom,
                  your borders and your textbooks.

                   Within these pages, you'll meet students whose learning experiences
                included paid internships, co-ops, international exchanges, community
              and workplace-focused experiential learning, and more. We'll also
           introduce you to our campuses and our community.

     Open your mind and see where your education
   from York University can take you.

                                                                            York U by the numbers ___________________ 2
                                                                         Welcome to your new home _________________ 4
                                                                     Lion Pride _______________________________________ 11
                                                                  Getting to our campuses ____________________________ 12
                                                              Support services ________________________________________ 16
                                                          Experiential education & careers ___________________________ 22
                                                       Discover our Faculties _________________________________________ 30
                                                   Fees & expenses ___________________________________________________ 62
                                                Scholarships & awards _________________________________________________ 64
                                            Applying to York ___________________________________________________________ 66
                                         Admission requirements ______________________________________________________ 68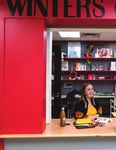 #We Are
  YORK U IS CANADA'S UNIVERSITY.

  Join York and take the
  next step toward one
  of the most important
  achievements in your life.
  We're here to support you through
  your transition to university studies
  and beyond.
  Our students gain essential skills,
  in-depth knowledge and diverse
  experiential learning that prepares
  them for success in their careers
  and lives.
  Remarkable opportunities await
  you at York. You will gain critical
  skills that shape your career
  and build strong life-long
  networks. Welcome to York
  — a community connected
  to what matters.
  RHONDA LENTON
  President and Vice-Chancellor, York University

2 |   2019-2020 Undergraduate Students
YORK
                  BY THE
                NUMBERS
                    10,000+ students
                    are first in their family
                    to attend university

                         7,200+
                   international
                  students from
                 170+ countries

                       35,986
                  scholarships
                      awarded
                 = $74,903,183

        280
international           $96M in research
   university           grants & awards
    partners

                  36 Canada
                   Research
                      Chairs

                               4,000
   300,000  +                  experiential
global alumni                  education
     network                   opportunities

                    91% of York graduates
                    get a job within 2 years

                               futurestudents.yorku.ca   |   3
"I think what stands out the most about York is the fact that, as a community,
 it has this immense potential to make anyone and everyone feel at home.
  I remember when I first arrived,

 I BELONG
  I felt as though I was meant to be here, that

 HERE
  and that feeling has never changed."

      Vishwaveda Joshi

 • Fourth year, Anthropology
   and Political Science, Faculty of
   Liberal Arts & Professional Studies
 • Senior Don, Founders College
 • International Students Assistant,
   York International
 • Vice-Chair of the World
   University Services of Canada,
   Keele Campus chapter

4 |   2019-2020 Undergraduate Students
When she first came to York, Vishwaveda didn't see herself as a leader.
Four years later, her involvement with the York community — from launching
 an International Student Mental Health campaign to mentoring and guiding
  new students as a Residence Life Don — has enriched her education,
   developed her compassion and built her confidence. Today, Vishwaveda
   works to create progressive spaces for her fellow students and is giving
    back to the community that welcomed her with open arms.

                                                            futurestudents.yorku.ca   |   5
York is
  MY                                                                           HELPING YOU
                                                                               FEEL AT HOME.

  PERFECT                                                                     YU START
                                                                              The YU START program guides your

  PLACE
                                                                             enrolment in courses, connections
                                                                             with classmates, networking with
                                                                            upper-year students and introduces
                                                                            you to campus life.
                                                                            TIP: Register at yustart.yorku.ca
  Trees, paths, fountains, coffee shops and even
  a little pond among the studios, labs, sports                          ORIENTATION
  complex, classrooms and libraries. All situated                       Academic and social orientations
  within a self-contained campus with transit                           help you start your first year right.
                                                                       Get connected, join the campus
  connections to the most culturally diverse
                                                                       community and show school spirit!
  city in the country. From the moment you first
                                                                      TIP: Orientation takes place from
  arrive on campus, you become part of the
                                                                      September 1 to 9
  York University community.
                                                                      RESIDENCE
  You'll connect with your classmates and professors                 Our Residence Life team creates a
  before you even arrive through YU START, York's                    supportive community experience
  online student transition program. Once you arrive,                with amazing opportunities to make
  Orientation will open doors — you'll meet new people,             friends from around the world,
  discover campus resources, and learn all about your              learn and succeed.
  Faculty, College and degree.
                                                                   TIP: 10 undergraduate residences
  Our community is home to 1,400 researchers,
  scholars ranked third in the world for vision research,
  leading business, law, engineering, liberal arts and           FACTS ABOUT
  sciences Faculties and our accomplished alumni.
                                                                 YOUR NEW HOME
                                                                Founded in 1959

                                                               Our motto:
                                                               Tentanda via/The Way Must Be Tried

                                                               46,400 undergraduate students

                                                              300+ student clubs & organizations

                                                             4000 students living in residence

                                                             11 Faculties

                                                            5 campuses

                                                            200+ program options

6 |   2019-2020 Undergraduate Students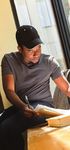 WELCOME
                                                                             You can choose a single or double room with shared
                                                                             common spaces where you can study and socialize.
                                                                             In your upper years (or if you are 21+), consider

to your new home.                                                            suite-style or apartment living, pair up with your
                                                                             friends and enjoy a private suite with kitchen facilities.
                                                                             You have the option to share mixed or same-gender
Living in residence will support your growth                                 living environments.
and transition throughout your degree from                                     go.yorku.ca/residence
first year until graduation. You'll join 4,000+
students living on campus in 10 residences                                   Enjoy the convenience of a residence meal plan
                                                                             with halal, kosher and vegetarian options, or dine
(8 at Keele and 2 at Glendon) and make
                                                                             at 40+ international restaurants, coffee shops and
connections that will shape your time at York.                               cafeterias available on campus. You'll also have access
                                                                             to numerous on-campus amenities and services.
                                                                               foodservices.info.yorku.ca

2018-2019 RESIDENCE COSTS (September – April)
                                TRADITIONAL DORM                SUITE (WITH KITCHENETTE)             Guaranteed Residence.
     ROOM TYPE                                                                                       Residence is guaranteed for
                              Double             Single            Double            Single          first-year students admitted to
                                                                                                     the Fall session directly from a
 Room Fee Starting*            $5,713            $6,566             $7,112            $7,241
                                                                                                     full-time secondary school who
                          $3,250, $3,700, $4,150 or $4,600               $2,175 or more              apply by June 1. Students who
      Meal Plan**
                                     (required)                            (optional)                meet the June deadline and are
* Room fee includes wired and wireless Internet. Students may subscribe to phone and cable           admitted with a 90%+ average
  TV services for an additional fee. Students pay an additional $80 Residence Life Activity &        are guaranteed a single room.
  Administration Fee.                                                                                The application launches in the
** Meal plans are exempt from HST except for a portion of each plan that is allocated to a taxable   first week of February on MyFile.
   account. All fees are subject to annual change.                                                     go.yorku.ca/myfile

                                                                                                                      futurestudents.yorku.ca   |   7
"When you step
  onto this campus you

  FEEL
  AT HOME.
  When I came to York…
  I fell in love with the campus,
  the environment
  and the community."

      Maddisyn Fisher
  • Fourth year, Theatre,
    School of the Arts, Media,
    Performance & Design
  • President, Winters
    College Council
  • Writer, Winters College
    magazine, The Artichoke
  • Creates comedic videos
    for YouTube
  • Directed youth production,
    The Wizard of Oz

8 |   2019-2020 Undergraduate Students
At first, the size of the campus was
                            intimidating and Maddisyn worried
                             about becoming "just a number".
                              Her York Orientation experience changed
                              that: "I realized that York had so many
                               opportunities to get involved, so I joined
                                a couple of clubs and productions… each
                                 year I would get more and more involved
                                 in student life which led me to Winters
                                  College Council."
                                  As President of Winters College Council,
                                  Maddisyn works with students, staff and
                                   professors to deliver educational and
                                   extracurricular experiences for Winters
                                    students. As Maddisyn puts it: "York
                                    is built on student engagement and
                                     I couldn't imagine not having that
  Winters students                    be a part of my education."
  celebrate their victory

COMMUNITY
ENGAGEMENT
 IN ACTION
York University and the city of
 Markham joined together to
 unveil YSpace, a new innovation
  and entrepreneurship hub aimed
   at helping budding entrepreneurs
   turn bright ideas into action.

                                                                             futurestudents.yorku.ca   |   9
This is

   YOUR
   CAMPUS.
                                             GET INVOLVED
   Whether you live on campus                Our Colleges are a home base for undergraduate students within the larger
   or commute by car, bike,                  University community. Once you accept your offer of admission, you'll be
                                             placed with one of nine Colleges based on your academic program. Your
   foot or public transit,
                                             College offers programs, such as peer-assisted academic supports, resumé
   York's college system and                 and career workshops, as well as opportunities to get involved in student
   extracurricular programs                  government and sports teams, produce publications, lead clubs, connect
   help you find community and               with your Faculty and make new friends.
   develop leadership skills.

   SHOW YOUR
   TRUE COLOURS
   Each College not only has its own
   Faculty, but also its own identity.
   See the range of symbols linked to each
   and find out more within this book.       BETHUNE           CALUMET            FOUNDERS           GLENDON
                                             COLLEGE           COLLEGE            COLLEGE            COLLEGE
   Find out more at colleges.yorku.ca.       p. 61             p. 43              p. 50              p. 39

10 |   2019-2020 Undergraduate Students
ATHLETICS & RECREATION
                                                                                   FACILITIES INCLUDE:
                                                                                     An 11,000-square-foot
                                                                                     fitness centre
                                                                                          The York Lions Stadium
                                                                                          (formerly Pan Am Stadium)
                                                                                           Alumni Field
                                                                                           The Toronto Track & Field Centre
                                                                                            Canlan Ice Sports
                                                                                             The Aviva Centre
                                                                                             (Rogers Tennis Cup)

                                                                                               JOIN THE
                                                                                              LION
                                                                                              PRIDE!
GET ACTIVE                                                                                      2017 OUA women's field hockey
                                                                                                and men's soccer champions
No matter what level of athlete you are, we offer it all: varsity sports clubs,
intramural sports, exercise classes, drop-in sports and student athletics                        Winners of four national
clubs. Stay fit and have fun by playing soccer, basketball, badminton,                           men's soccer championships
dodgeball and even Quidditch!                                                                     in eight years
                                                                                                   (2008, 2010, 2014, 2015)
REGULAR SEASON YORK LIONS VARSITY GAMES ARE FREE
FOR STUDENTS, SO GET OUT AND SHOW YOUR LION PRIDE!                                                 Back-to-back Women's
                                                                                                   Tennis Canadian University
                                                                                                    Championships
                                                                                                    (2015 and 2016)

McLAUGHLIN          NEW                  STONG                VANIER              WINTERS
COLLEGE             COLLEGE              COLLEGE              COLLEGE             COLLEGE
p. 53               p. 49                p. 43                p. 51               p. 32

                                                                                                          futurestudents.yorku.ca   |   11
Keele campus Commons

   START HERE
   AND YOU CAN GO
   ANYWHERE.
   York is located in the heart of the Greater           Our Keele campus is a self-contained community with
   Toronto and Hamilton Area (GTHA), just a              walking paths, a pond, woodlots and 90+ buildings
                                                         including academic and athletic facilities, residences,
   subway ride away from downtown Toronto or
                                                         student service locations and 40+ restaurants and shops.
   uptown to the Vaughan Metropolitan Centre.
                                                         The Glendon campus, located in mid-town Toronto,
   With two subway stations on campus, as                is the Centre of Excellence for French-language &
   well as a network of buses, GO Transit and            Bilingual Postsecondary Education in Southern Ontario.
   light rail transit, students can easily explore       Glendon is known for its beautiful rose gardens and
                                                         connections to global Francophonie. Fluency in French
   the GTHA's diverse neighbourhoods, relax
                                                         prior to arrival is not required.
   in the many green spaces and parks, attend
   a professional basketball, hockey, baseball,          The Markham Centre campus will open in Markham,
                                                         Ontario, in September 2021 in partnership with
   or soccer game, or spend time visiting the
                                                         Seneca College, and will offer degree programs
   many cultural attractions.                            with workplace-based learning opportunities,
                                                         driving creativity and collaboration.

                                                         We pride ourselves on being
                                                         an open and inclusive community.

12 |   2019-2020 Undergraduate Students              Glendon campus                                Markham campus
Downtown Toronto
(Queen St. W. and Spadina Ave.)

TRANSPORTATION
The campus is accessible by bike, car and
carpooling programs and through multiple public
transportation providers. The York–Spadina TTC
Subway is a great way to speed up your
commute to the Keele campus from downtown
Toronto. You can also access our Keele campus
by GO Transit, Züm / Brampton Transit and
Viva / York Region Transit.
York also provides free shuttle services
between the Glendon and Keele campuses,
a VanGO service, designed to help students
with disabilities get around campus and
9,200+ parking spaces.

York University Subway Station                    Vari Hall, Keele Campus   futurestudents.yorku.ca   |   13
"I've learned so many
   valuable lessons as a
   Learning Skills Peer.
   I have become an
   ambassador for lifelong
   learning, which has
   supplemented my desire
   to be a teacher. I have
   learned so much about
   the foundational skills
   that support lifelong
   learning, like time
   management, critical
   thinking and presentation
   skills, all of which have
   helped me tremendously
   as a current student.

   I was also able to

  BUILD
  CONFIDENCE,
   something that I undeniably lacked
   in my first couple years at York."

       Alessia Loduca

   • Fourth year, BEd Concurrent
     Education, Faculty of Education;
     BA English, Faculty of Liberal
     Arts & Professional Studies
   • York Engaged Student (YES)
     Work/Study position,
     Learning Skills Services

14 |   2019-2020 Undergraduate Students
For Alessia, staying in Toronto was a top priority. She couldn't imagine
moving away from her family during her undergraduate degree.
 In her first year at York, Alessia came to campus for her classes and then
  went home. Her experience changed when she got a Work/Study position
  at Learning Skills Services (LSS). Within the supportive environment
   there, Alessia found friendship and work experience, developed new
    skills and abilities and found a life-long passion.

                                                          futurestudents.yorku.ca   |   15
YOUR
   SUCCESS
   is our goal.
                                                              The Student Success Centre is at the heart
                                                              of student life at York and brings together
                                                              student focused programs and services.

   The Centre for Student Community & Leadership              Writing Centre: York University's three Writing Centres
   Development (SCLD) assists students with their             offer in-person and online one-to-one writing support,
   transition to university and ensures their continued       ESL and disability support, workshops, group sessions
   growth and engagement throughout their time at York.       and graduate student programming to teach you
   SCLD provides transition programming to help students      how to develop a thesis, punctuate properly and
   learn about nutrition, sexual health and healthy living,   edit effectively.
   opportunities to develop or practice leadership skills,      acadresources.yorku.ca/writing-centres
   community building and residence life.
     scld.yorku.ca                                            York's RED Zone: Located in the heart of Vari Hall, the
                                                              RED Zone Student Ambassadors will guide you to the
   Learning Skills Services (LSS) help you develop new        services and resources you need to jump into university
   academic skills or refresh existing ones, and learn        life with confidence.
   practical approaches to manage your time, promote             redzone.scld.yorku.ca
   school-work-life balance, develop study strategies,
   find effective ways to handle academic stress and          Health Education & Promotion: This team of staff and
   hone your exam preparation skills.                         students work to provide health education programs
     lss.info.yorku.ca                                        and create a community that supports students' health
                                                              and well-being.
                                                                healthed.scld.yorku.ca

16 |   2019-2020 Undergraduate Students
YU Connect: York is home to 300+ student clubs and         Community Safety: Safety is a top priority for us.
organizations — from photography to salsa, sports,         Community Safety works pro-actively to maintain
computing, arts and more, there's something for            safe and inclusive campuses and provides the
everyone. YU Connect, an online community resource,        goSAFE services, Security Services and Emergency
allows you to find clubs that match your interests and     Preparedness planning. Download the York U
record your on-campus work and volunteer activity.         mobile Safety App.
  yorku.campuslabs.ca/engage                                yorku.ca/safety

Centre for Aboriginal Student Services (CASS) helps        Student Counselling & Development (SCD) is available
Indigenous students find community and achieve             to all students and offers personal development
academic success through a variety of services, from       workshops as well as individual and group counselling.
specialized admissions assistance to funding and             counselling.students.yorku.ca
financial assistance.
  go.yorku.ca/aboriginal                                   Student Accessibility Services (SAS) provides support
                                                           and academic accommodations for undergraduate and
Libraries: Visit York's five libraries for research        graduate students with diagnosed disabilities.
support, 3,500+ quiet or collaborative study spaces and     accessibility.students.yorku.ca
the Learning Commons where you can get assistance
writing a research paper, finding information, preparing   York International will help you gain valuable
for an exam or planning your career. The Student           international experience and enrich your education.
Papers & Academic Research Kit (SPARK) will enhance        There are many types of global learning opportunities
your research, writing and critical-skills development.    for you to explore: study abroad, summer programs,
  library.yorku.ca/web                                     exchanges, work abroad, research abroad and
                                                           many more.
                                                             yorkinternational.yorku.ca/go-global

                                                                                               futurestudents.yorku.ca   |   17
5:30 AM RUNS

   SET
   THE
   TONE
       Jet Cruz

   • BSc Specialized Honours '16, Kinesiology
     & Health Science, Faculty of Health
   • Head Trainer, Orangetheory Fitness
   • Personal Trainer & Exercise Physiologist,
     Health and Fitness Federation of Canada

18 |   2019-2020 Undergraduate Students
As a teenager, Jet learned a lot about the value of hard work from his boxing coach.
His early mentor taught Jet to be confident in his abilities, focus on his strengths
 and work toward his goals, inspiring Jet's passion for athletics and fitness.
  When he came to York, Jet channeled his passion for sport, nutrition and
  training into his classroom learning. When he further refined his focus on
   fitness assessment, Jet met another mentor, Dr. Veronica Jamnik, Associate
    Professor in Kinesiology.

   "Dr. Jamnik's classes were fantastic.
    She pushed my learning and motivation
     to a new level."
       By third year Jet was developing training programming for clients, refining
       his craft. He also worked with new firefighters conducting VO2 Max,
        12-Lead-EKG, Acrophobia, Claustrophobia, Strength and Power output
         tests and more. "As students we were testing the future of first responders
          in Ontario — something I'm very proud of," says Jet.
          Jet never lost his love for boxing. As a York student, he volunteered
           with Boxing Ontario, doing fitness assessments for young and aspiring
           athletes. Now the Head Trainer at Orangetheory Fitness in Guelph,
            Jet is using his learning in practice daily with clients and fellow coaches.

                                                                    futurestudents.yorku.ca   |   19
Academic Excellence:
   TEACHING, LEARNING
   AND RESEARCH
   Education is the pathway to finding and doing the things you love
   and shaping your future around them.
   Your York education emphasizes interdisciplinary learning and flexible program options to enable you to follow
   a defined degree path or customize one to fit your future vision.

   FLEXIBLE STUDY OPTIONS
   Map out what, when and how you want to study. go.yorku.ca/study-options

         Interested in more               Not sure what you       Commuting?               Need to work outside
         than one subject?                 want to study?        Take advantage              of class hours?
      Add a second major                    Check out our       of online courses              Check to see if
       or a minor to your                 Undeclared Major       to cut down on               your program is
       degree to combine                   or Individualized       travel time.             available part-time
    different fields, such as             Studies programs.                                 or offers evening or
     Music and Physics or                                                                    weekend classes.
   Psychology and Business.

20 |   2019-2020 Undergraduate Students
DOING WHAT WE DO BEST
 The only Space Science program offered in Canada                 Our Bachelor of Social Work (BSW) is recognized as
 and the only degree program in Atmospheric Science               one of the most progressive and socially responsive
 in Ontario.                                                      social work programs in Canada.
 York is the first university in Canada to offer a                The Kinesiology & Health Science program is ranked
 bachelor and a master's degree program in Disaster               #1 in Canada (Shanghai Ranking's 2017 Global Ranking
 & Emergency Management.                                          of Sport Science Schools).
 York is a leader in Canada in Women's Studies                    York's Psychology program ranks among the top 10
 for more than a decade.                                          programs for psychology in Canada (Maclean's 2017
                                                                  Program Rankings) and among the top 100 programs
                                                                  in the world (QS World University Rankings 2017).
  NEW DEGREE PROGRAMS:                                            York's Business & Economics programs were ranked
    • BFA in Intermedia, School of the Arts, Media,               top 100 in the world (Times Higher Education 2018).
      Performance & Design (AMPD)                                 Ranked Top 10 in Canada in 15 subject areas, including
    • BA in Indigenous Studies, Liberal Arts                      arts and humanities, law and legal studies, social
      & Professional Studies                                      sciences and business management (2018 QS World
                                                                  University Rankings).

ENHANCE YOUR DEGREE
AND YOUR CAREER OPTIONS
WITH A DUAL CREDENTIAL.
Here are four exciting new certificates to consider:
• Cross-Disciplinary Bergeron Entrepreneurs in Science and
  Technology (BEST) Certificate in Technology Entrepreneurship,
  Lassonde School of Engineering
• Professional Certificate in Actuarial Science, Faculty of Science
• Certificate in Black Canadian Studies, Liberal Arts &
  Professional Studies
• Cross-Disciplinary Certificate in Culture, Medicine & Health,
  Liberal Arts & Professional Studies

REAL-WORLD SKILLS TRANSFER!
Kate Allen has gone from the science and technology
desk at the Toronto Star to York University, where she
joins BBC environment correspondent Matt McGrath
as one of two Science Communicators in Residence —
Canada's first.

                             Photo courtesy of the Toronto Star                                      futurestudents.yorku.ca   |   21
Experiential Education

   LAY THE GROUNDWORK
   FOR YOUR CAREER
   BEFORE YOU GRADUATE.
   Take what you learn in the classroom and apply that knowledge to practical scenarios.
   Gain competitive industry experience and develop concrete skills while pursuing your degree.

   IN THE CLASSROOM/LAB                                    IN THE COMMUNITY
   Interact with guest speakers and participate            Work with a local community partner to conduct
   in simulations, case studies, workshops and             research or engage in community service. Develop
   laboratory courses.                                     solutions to real-world problems, manage a project
                                                           offsite or engage in community research. Psychology
   Research at York (RAY) program: Participate in
                                                           students have worked with community partners, such
   university research projects with faculty members and
                                                           as the Centre for Addiction & Mental Health, to address
   peers, while earning a competitive wage. Previous
                                                           needs in health and social psychology.
   opportunities have included behavioural coding and
   transcript analysis for psychotherapy research,         Work/Study program: The Work/Study program
   collecting data on stars in the York University         provides a broad range of on-campus, part-time job
   Observatory and classifying materials at the            opportunities for eligible full-time undergraduate
   Archives of Ontario.                                    students. Work/Study examples include positions
                                                           such as Peer Health Educators, Ambassadors and
                                                           department assistants.
                                                           York Engaged Students (YES) program: Earn money
                                                           while you acquire leadership skills and contribute to
                                                           student services. Participate in YES as a student
   EXPERIENTIAL                                            ambassador, residence activity coordinator, peer
   EDUCATION                                               educator/adviser/tutor or student therapist.

   FACTS                                                   College Life at York (CLAY) program: Located within
                                                           each of the eight Colleges on the Keele campus, these
                                                           paid on-campus positions often provide work
   5100                                   110              experience in your area of study. CLAY examples
   placement                              students on      have included clubs & program support assistant,
   opportunities                          internships      productions technical manager/technical director
                                                           and conference & symposia assistant.
   3800                                   984
   students on                            co-op
   placements                             opportunities

   1800                                   13
   internship                             co-op
   opportunities                          programs

   12                                     97
   internship                             students
   programs                               on co-op

22 |   2019-2020 Undergraduate Students
IN THE WORKPLACE                                            IN THE WORLD
Placements, fieldwork and practica: Apply theories          Internationalize your degree: Gain international
and concepts from your course work in a practice-based      experience, learn a new language and earn a iBA, iBBA
work environment while earning course credit.               or iBSc through one of our 30+ programs.
Examples include: art tour guide in Italy and a
                                                            International exchanges: Immerse yourself in a
marketing officer for a non-governmental organization
                                                            different culture for a term or a year by studying at one
(NGO) in South Africa. A few of our programs offering
                                                            of our 280+ exchange partner universities. From the
placements include: Business, Education, Nursing,
                                                            Western Sydney University in Australia to Stockholm
Science, Social Work and Osgoode Hall Law School.
                                                            University in Sweden, the world is at your fingertips!
Paid internships: Develop skills through hands-on,
                                                            Global internships: Develop a global skill set by working
fulltime, work experience in your field (third year and
                                                            abroad. Opportunities range from the Canadian
up). Internships are available in the following programs:
                                                            embassy in Madrid to a refugee camp in Kenya.
• Accounting                  • Finance                     Each placement comes with $3,000 to offset costs.
• Astronomy                   • Human Resources Mgmt.
• Biophysics                  • Information Technology      Study abroad programs: Spend your summer studying
• Business & Society          • Management                  a York faculty-led course in Costa Rica or Scotland or
                                                            participate in a summer school or research placement
• Commerce                    • Marketing
                                                            at a partner university.
• Communication Studies       • Physics
• Economics                   • Public Administration
Co-op programs: Alternate your academic terms with
paid, supervised full-time work experience (second year       VISIT THE
and up). Past experiences have included developing app
technology and prototyping assistive medical devices.
                                                              YU EXPERIENCE HUB
                                                              to explore all our experiential opportunities.
The following programs offer co-op:
• Biochemistry              • Programs in the
                                                                 go.yorku.ca/experience
• Biotechnology               Lassonde School of
• Chemistry                   Engineering, including
• Environmental Biology       Computer, Software, Civil,
• Environmental Science       Electrical, Geomatics,
                              Mechanical and Space
                              Engineering

                                                                                                       futurestudents.yorku.ca   |   23
START                                                                        PATHWAY TO THE
                                                                                SCHULICH SCHOOL OF

   YOUR                                                                         BUSINESS MASTER OF
                                                                                MANAGEMENT PROGRAM

   CAREER                                                                       Pursue your passion while
                                                                                preparing for a future in business.
        go.yorku.ca/careers                                                     Our new Pathway to Master of
                                                                                Management Program (PMMP) is a
   Workshops, programs, resources and one-on-one                                preparatory program that equips
   appointments will make you job-ready upon graduation.                        undergraduate students from
                                                                                non-business programs with the
   Access to a variety of career development resources and programs, such as:   knowledge and skills to confidently
       clarify and articulate your career   succeed in the interview;           pursue a graduate degree program
       goals and skills;                    create a professional LinkedIn      in business upon graduation.
       research career options that         profile; and                        Students may gain early admission
       align with your interests, skills                                        to the Schulich School's Master of
                                            make a great impression with
       and values;                                                              Management graduate program in
                                            employers and succeed.
                                                                                their fourth year of study with
       write resumés and cover letters
                                                                                workshops, career sessions, master
       that will get noticed;
                                                                                classes, networking events and
                                                                                application support.

24 |   2019-2020 Undergraduate Students
SUPPORT
BEYOND GRADUATION
MAKE CONNECTIONS
We connect you with alumni, professionals and employers through career
fairs, recruitment sessions, Twitter chats, panel discussions, webinars and      New graduates can also access
networking events. Our annual Classrooms to Careers program is designed          supports and resources at the
to help students transition smoothly to the workplace, whether that means        Career Centre for up to two years
a summer job, part-time employment, a volunteer experience or your               after graduation.
full-time job after graduation. Our online resources include tools to help
you create a Career Action Plan, determine what you can do with your
degree and explore professional industries.

YOU'LL HAVE ACCESS TO
ENDLESS OPPORTUNITIES.
LAST YEAR:

                                                                                                   6,000+
                                                                                                    employers
                                                                              3,500+                  recruit
                                                    320+               students received            from York
                                                   workshops               one-on-one
                                                   on career             career support
       500+                10,000+                exploration,
       employers,           employment          job search and
     educators and         opportunities         professional
    alumni met with       were posted for          etiquette
York students during       York students           were held
   industry-specific
  panel discussions,
recruitment sessions
    and career fairs

                                                                                                 futurestudents.yorku.ca   |   25
"I was able to leverage my classroom learning, especially
    in finance and accounting, to the Den where I applied my

   ACADEMIC
   KNOWLEDGE
   FOR PRACTICAL
   RESULTS.
   Upon returning from the show, I had a greater appreciation for the
   applicability of my classroom experience to real world situations.
   The level of support that exists at York University is unparalleled
   with any other institution that I have been a part of."

       Kevin Chau

   • BA Honours '17, Financial & Business
     Economics, Faculty of Liberal Arts
     & Professional Studies
   • Entrepreneur
   • Investment Analyst for Robert Herjavec
     (Shark Tank, Dragons' Den)
   • Founder and CEO of Summary Scanner

26 |   2019-2020 Undergraduate Students
Kevin Chau was still a 22-year-old Financial & Business
Economics student with the Faculty of Liberal Arts & Professional
 Studies when he made history with his Summary Scanner app
  which automatically summarizes any document in seconds
  from just a picture. Kevin has always been fascinated by the
   intersection of business and technology, and he taught himself
    to code between studying accounting and corporate finance.
     Using different fields of artificial intelligence, Kevin's app
     converts the image into a text file; it can also generate study
      questions and allows for speed reading.
       Throughout his education, Kevin benefitted from the support of
        his professors and mentors. Not only did his professors provide
         in-depth explanations of economic subjects, but Kevin also relied
          on their advice about networking and business strategy.

                                                            Kevin made history as the first
                                                            entrepreneur on the show to close a deal
                                                            with all six Dragons with his Summary
                                                             Scanner app. Now, the app has been
                                                             downloaded 115,000+ times.

                                                                               futurestudents.yorku.ca   |   27
Learn from the best.
   BECOME
   YOUR BEST.
   Solve research problems and deliver results that matter.

                                                                                                      Sapna Sharma, Research Chair in Global
                                                                                                      Change Biology and founder of SEEDS
                                                                                                      (Science Enrichment and Educational
                                                                                                      Development for Syrians & Refugees),
                                                           The appointment of leading researcher      is recognized for her leadership in
                                                           and particle physicist Deborah Harris      understanding the impacts of climate
                                                           to lead York's participation in the        change, invasive species and habitat
                                                           Fermilab-hosted Deep Underground           alteration on lakes.
   Doug Crawford, recognized as scientific
                                                           Neutrino Experiment (DUNE).
   director of the Vision: Science to
   Applications (VISTA) Program and
   recipient of a $33.3M research grant.

                                                                                                                                pna   Sharma
                                                                                                                    rtesy of Sa
                                                                                                          Photo cou

                                                                  milab
                                                      sy   of Fer
                                                courte
                                          Photo
             Pho
                to c
                    our
                   tes
                      yo

                                                                                         In 2018, York named one of
                        f Do

                                                                                         Canada's Greenest Employers
                          ug
                          Cra

                                                                                         for the sixth consecutive year.
                             wfo
                               rd

28 |   2019-2020 Undergraduate Students
#6 in Ontario and
#16 in Canada
for research by
Times Higher
Education 2018.

                                                                                 Lisa Myers,
                                                                                 York University
                                                                                 assistant lecturer and
                                                                                 coordinator of the
                                                                                 Certificate in Cultural & Artistic
                                                                                 Practice for Environmental & Social
                                                                                 Justice (CAP), joined 50 Indigenous
                                             Operating a robot on the            female artists on billboards across the
                                             surface of Mars earned two          nation in a call-to-action exhibition
                                             engineering graduate students the   project titled "Resilience".
                                             NASA Group Achievement Award.

The Schulich School of Business                                                  York is here to support you
#1 in Canada by Forbes,                                                          throughout your unique
CNN Expansion & Corporate Knights.                                               university journey.
                                                                                 Work in academic and research
                                                                                 facilities that are globally
                                                                                 recognized for their impact.
YORK UNIVERSITY'S 2018                                                           By learning from the best, you
SCHULICH LEADER                                                                  will develop the knowledge and
SCHOLARSHIP WINNERS                                                              skills you need to succeed in
                                                                                 the workplace, make lasting
are Jack Wawrow (Engineering) and Katrina Carver (Science).
                                                                                 connections with professors and
Each will receive a scholarship worth $80,000 ($20,000 x 4)                      mentors, benefit from hands-on
to support their studies in a science, technology, engineering                   experience and discover your
or mathematics program.                                                          career path.

                                                                                                     futurestudents.yorku.ca   |   29
SCHOOL OF THE
   ARTS, MEDIA,
   PERFORMANCE
   & DESIGN (AMPD)
        go.yorku.ca/ampd

  "York University
   stood out for me due to the

   HOLISTIC AND
   INTERDISCIPLINARY
   APPROACH
   to many of the programs offered, including dance.
   York is one of only a handful of universities
   across Canada which offers dance as an
   undergraduate degree.
   All my classes are subjects I am truly passionate about
   and I learn a lot of relevant and interesting content
   which I can apply towards my future."
   Rachana Joshi
   Second year, Dance
   • Professional Indian classical dancer, Sampradaya Dance Creations
   • Teacher in training, Sampradaya Dance Academy

   Rachana knew that the program
   was the right fit for her as it creates
   flexible and multi-skilled artists. She
   is excited to go to her dance technique
   classes every morning to learn a variety
   of skill sets that will help shape and
   inform a long-term career. She regularly
   attends Dance Students' Association
   workshops on campus where she tests her
   limits, explores new techniques and ultimately,
   uncovers her potential.

30 |   2019-2020 Undergraduate Students
The School of the Arts, Media, Performance and Design
provides you with superb training, rich industry connections,
world-class facilities and access to a collaborative arts community.
Choose your passion — from dance, theatre and music to design, film,
new media and more.

   SCHOLARSHIPS                                                                                                                       APPLICATION
                                                   AWARD NAME                                                        VALUE
   Here are some of the top AMPD                                                                                                       REQUIRED?
   entrance awards. Learn about                                                                                      $10,000
                                                   Oscar Peterson Scholarship                                                               Yes
   York-wide entrance scholarships                                                                                  x 4 years
   and awards on pp. 64-65 or visit                York University Talent Entrance Scholarships                       $1,000                No
   go.yorku.ca/scholarships.

ARTS                                              MEDIA
Career paths include: artist, curator,            Career paths include: filmmaker, film/                 CUSTOMIZE
commercial photographer, gallery director,
3D printing specialist.
                                                  television/media producer, screenwriter,
                                                  film/media festival programmer, game
                                                                                                         YOUR DEGREE
                                                  developer, user experience architect, new              Double-major or minor with most
ART HISTORY (BA)                                  media artist, digital media strategist.                programs in AMPD, Environmental
Study the relationships between visual art and                                                           Studies, Health, the Lassonde
its social contexts with a curriculum focused     CINEMA & MEDIA                                         School of Engineering, LA&PS
on Canadian art, Asian art, Indigenous art of     STUDIES (BA)                                           or Science.
the Americas, western art and architecture,       Prepare for academic and hybrid careers in a
                                                                                                         Note: Two BFA majors cannot
art criticism and curatorial studies. Explore     world connected through moving images.
practical applications of museum and gallery      Focus on cinema and media history, theory              be combined.
studies, with hands-on access to original         and criticism, and related media-rich arts like
works of art.                                     gaming and social media. Develop specialized
                                                  knowledge of genre, authorship, national and        FILM PRODUCTION (BFA)
STUDIO ART (BFA)                                  transnational cinemas, moving-image                 Master technical skills and develop your
Explore a variety of artistic media—painting,     technologies and cultural theory.                   artistic perspective. Immerse yourself
sculpture, print media, drawing, photography                                                          in all aspects of film as storytelling, social
and interdisciplinary art—before choosing your    DIGITAL MEDIA (BA) (BA)                             engagement and self-expression. Start with
specialties. Throughout the program you will      Offered in collaboration with the Lassonde          foundational courses in production and
receive intensive studio training, supported by   School of Engineering Join Ontario's only           screenwriting, then advance to specialized
studies in the history and theory of art, and     degree program integrating the visual, media        courses in cinematography, editing, sound,
will be mentored by faculty members with          and performing arts with computer science.          directing, and production management
active professional practices.                    Follow one of three program streams: Game           and design.
                                                  Arts, Digital Media Arts or Digital Media
                                                  Development. Gain large-scale development
                                                  skills and collaborate on the creation of: apps;
                                                  games; virtual, augmented and mixed reality;
                                                  3-D environments; artificial intelligence; data
                                                  visualizations and interactive performances.

                                                                           ENTRY POINTS:      Fall   Winter    Summer           futurestudents.yorku.ca   |   31
SPOTLIGHT ON
                                                                                                            WINTERS COLLEGE
                                                                                                            As AMPD's affiliated College, Winters
                                                                                                            offers you a welcoming and
                                                                                                            supportive home. Meet fellow
                                                                                                            artists and faculty members,
                                                                                                            develop new skills through informal
                                                                                                            workshops, share your talents in
                                                                                                            extra-curricular exhibitions and
                                                                                                            performances, and enjoy social
                                                                                                            events such as dance parties,
   INTERMEDIA (BFA)                                   PERFORMANCE                                           intramural sports and trips to
   Develop a range of skills that combine coding
                                                      Career paths include: choreographer,                  cultural attractions.
   with intensive installation, as well as with
                                                      dancer, movement therapist, teacher,                  winters.yorku.ca
   painting, drawing, sculpture and print media in
                                                      musician, composer/arranger, producer,
   all their expanded formats. Explore how the
                                                      artistic director, technical director, stage
   proliferation of digital technologies is rapidly
                                                      designer, lighting designer.
   creating new opportunities for artists to think
   about, design and fabricate art in this            DANCE (BFA)
                                                                                                         DESIGN
   collaborative, interdisciplinary program           In Canada's most comprehensive dance               Career paths include: package/web/print/
   offered by the Departments of Computational        program, you will take a common foundation         editorial/motion graphics/product designer,
   Arts and Visual Arts and Art History.              year, then move into one of two streams:           art director, corporate branding specialist,
                                                      Choreography/Performance or Dance                  information design consultant, UX designer.
   MEDIA ARTS (BFA)
                                                      Education. Study a curriculum designed to
   Combine the critical study of evolving                                                                DESIGN (BDes)
                                                      inspire, develop and enhance creative and
   technologies and new media platforms with                                                             Explore and expand the boundaries of design in
                                                      critical thinking, and deeply embodied and
   opportunities to engage in hands-on media                                                             managing and communicating complex bodies
                                                      intellectual learning. Become a thoughtful,
   making. Explore and create new media                                                                  of information for meaningful human
                                                      articulate dance professional ready to be an
   content: digital publications, social media for                                                       experiences in our increasingly visual world.
                                                      engaged leader in a diverse community.
   community engagement, transmedia that                                                                 Pursue creative solutions to real-world
   crosses film and game platforms, 3D                MUSIC (BA, BFA)                                    problems involving users, their contexts and
   animation, virtual reality, games, interactive     Join a program known for pioneering                interactions; design for immersive experiences
   documentary and much more. Put your new            post-secondary studies in jazz, classical, world   and intelligent technologies; and the discovery
   skills to work with a fourth-year capstone         and digital music. Pursue creative and             of new knowledge through the visual
   project and a media-industry field placement.      scholarly work in a remarkably flexible            presentation of complex information.
                                                      curriculum that spans diverse musical genres
   SCREENWRITING (BFA)
                                                      and traditions, tailored to your unique talents
   Train intensively in Canada's only
                                                      and aspirations… and participate in some of
   undergraduate screenwriting degree program.
                                                      the hundreds of performance opportunities
   Learn the art of moving-image storytelling for
                                                      offered each year.
   today's multi-platform universe in genres from
   short films to TV series, feature films, and new   THEATRE (BA, BFA)
   media. Collaborate with production students to     After a foundational first year, branch into one
   see your work brought to life.                     of four streams: Production & Design, Acting,
                                                      Performance Creation or Theatre Studies. The
                                                      program's structure enhances your exposure
                                                      to all facets of theatre-making and mirrors the
                                                      kinds of experiences you will have in the
                                                      professional world. Throughout the programs,
                                                      you will have opportunities to join the
                                                      creative, acting and/or productions teams
                                                      of department productions under the
                                                      mentorship of faculty and guest artists.

32 |   2019-2020 Undergraduate Students   ENTRY POINTS:     Fall    Winter    Summer
FACULTY OF
                                                                               EDUCATION
                                                                                                             go.yorku.ca/edu

                                                           "York offered courses in areas of my field I didn't
                                                           even know existed and I was able to customize my
                                                          program around the subjects I was most excited about.

                                                          I LOVE BEING INVOLVED
                                                         IN SOMETHING GREATER
                                                        and feeling connected to the University as a whole."
                                                       Jonathan Clodman
                                                      Sixth year, Concurrent Education and Psychology
                                                     • President, Faculty of Education Students' Association (FESA)
                                                    • Member, HealthAid Network
                                                   • Facilitator, York Orientation Day

                                                  When he first came to York, Jonathan was a Psychology student
                                                 without a set career path in mind. Jonathan was able to create a
                                                customized study path to explore his diverse academic interests,
                                                which ultimately led him to pursue a Bachelor of Education. Thanks to
                                               the support of his course directors and his extracurricular experiences,
                                              Jonathan is excited to be shaping his future career in education.

As one of Ontario's largest education faculties, we provide passionate and creative people with an inspiring
environment where students cultivate their interests, gain tools to motivate students and engage communities,
actively contribute to the evolution of education and become powerful catalysts for change.

EDUCATION (BEd)                               In our Concurrent BEd program, you will work    EDUCATIONAL STUDIES (BA)
Take advantage of the most diverse            toward your Education degree while              Gain the skills and knowledge needed to
undergraduate education curriculum in         completing almost any other York                educate outside the classroom and in roles
Ontario, with the Bachelor of Education and   undergraduate degree. You can apply from        that bridge sectors. Study how and why people
Bachelor of Education in Technological        high school (for select Faculties) or after     learn and what roles education plays in today's
Education degree programs. Seize              completing three years of university study.     society. Through learning placements and
opportunities in French language education,   Completing this program leads to a              other experiential opportunities, develop the
Jewish teacher education, Indigenous          recommendation to the Ontario College of        skills essential to succeed in educational work
education and a formal Specialization in      Teachers for a teaching certificate.            outside of traditional classrooms. Career
International Education. Complete             Students who have already completed an          paths include: community educator,
qualifications in one of the most extensive   undergraduate degree can apply to the           corporate trainer, governmental and
ranges of Intermediate-Senior teachable       two-year full-time Consecutive BEd program.     non-governmental agency trainer.
subjects in the province.                     Career paths include: teacher, principal,
                                              education policy adviser.

                                                                    ENTRY POINTS:     Fall   Winter    Summer         futurestudents.yorku.ca   |   33
FACULTY OF
   ENVIRONMENTAL
   STUDIES
        go.yorku.ca/fes

  "The program gave us an opportunity
   to put theories into practice while
   being exposed to one of the most
   biodiverse countries in the world.

   THE HANDS-ON
   LEARNING WAS
   UNIQUE AND
   UNFORGETTABLE.
   York helped me to discover my interests
   in film and photography. I am currently
   working on a series of small environmental
   documentaries and work for a Toronto-based
   production company as a media correspondent
   and occasional actor."
   Joel Famadico Jr.
   BES '18, Environmental Studies
   • Media Correspondent/Actor, NetGlobalTv
   • Freelance dancer/choreographer

   Joel chose the Faculty of Environmental Studies — the
   first faculty of its kind in Canada, and one of today's
   ground-breaking leaders in the field.
   Joel participated in the Semester Abroad program, taking
   a course at York's Las Nubes EcoCampus in Costa Rica
   where he had the opportunity to observe and interact with
   the environments he was studying, not just read about them.
   A year later after doing the Las Nubes Project, Joel worked with
   a sea turtle conservation group, using his passion for photography
   and video to help capture and promote the organization's work.

34 |   2019-2020 Undergraduate Students
Our award-winning professors will train you to view the environment                            CUSTOMIZE
through multiple perspectives and teach you how to deal with complex
environmental and social issues, setting you toward a career that will                         YOUR DEGREE
change the world. Whether securing internship placements for course                            Double-major with most programs
credits, participating in a professor's research project, or spending a                        in Health or LA&PS.
semester in the Costa Rican rainforest, you'll gain invaluable experience                      Add a minor to your BES degree
that lasts well after graduation.                                                              with programs in AMPD, Health, the
                                                                                               Lassonde School of Engineering,
                                                                                               LA&PS or Science.
CERTIFICATES OFFERED
• Sustainable Energy
• Geographic Information Systems & Remote Sensing                                           ENVIRONMENTAL
                                                                                            STUDIES (BES)
• Cultural and Artistic Practices for Environmental & Social Justice
                                                                                            Explore how human life and our natural
• Urban Ecologies                                                                           surroundings interconnect. Study the impacts
• Refugee & Migration Studies                                                               and inequalities in our world from a variety of
                                                                                            perspectives and intellectual traditions. Build
DUAL-CREDENTIAL PROGRAMS                                                                    on the foundational knowledge gained in your
Earn a college accreditation and a BES degree in just four or five years                    first year with an area of concentration in
                                                                                            either Environmental Management, Urban &
through one of our dual-credential programs:
                                                                                            Regional Environments, or Environmental
• EcoSystem Management with Fleming College                                                 Politics, Justice & the Arts. Each course offers
• Environmental Management & Technology with Seneca College                                 opportunities for hands-on learning; Toronto
• International Development with Humber College                                             and its surrounding areas are your field lab.
                                                                                            Career paths include: sustainability officer,
• Urban Sustainability with Seneca College
                                                                                            environmental protection technician,
                                                                                            urban planner.

                                                                                                                              APPLICATION
  SCHOLARSHIPS                            AWARD NAME                                                          VALUE            REQUIRED?
  Some of the top Environmental Studies   George & Helen Vari Foundation Award                                $2,500               Yes
  entrance awards are listed here.        Han Shan Sih Buddhist Society Bursary                               $2,000               Yes
  Learn about York-wide entrance          Unilever Canada Undergraduate Award in Environmental Studies        $5,000               Yes
  scholarships and awards on pp. 64-65    Dean's Entrance Scholarship                                         $7,500                No
  or visit go.yorku.ca/scholarships.      Specialist High Skills Major Award                                  $1,000                No

                                                                  ENTRY POINTS:   Fall    Winter     Summer            futurestudents.yorku.ca   |   35
GLENDON                                               "The campus quickly became my home away from home.

   CAMPUS                                                 Glendon is a tight-knit community of students, faculty and
                                                          staff. From starting new clubs, planning orientation week
                                                           and leading the dance team to building an inner-campus
        go.yorku.ca/glendon                                fundraiser and being a former student union president,
                                                           there were endless ways for me to contribute to the
                                                            community and make an impact.
                                                              Getting involved is one of the best ways you can
                                                              learn more about yourself, learn from others, and

                                                              MAKE A
                                                              MEANINGFUL
                                                              CONTRIBUTION
                                                              TO YOUR
                                                              COMMUNITY."
                                                                Mikhaela Gray
                                                                 BA Honours '14, English
                                                                 • Former President, Glendon College Student Union
                                                                 • Second year, Education, MA, Faculty of Graduate Studies

   Mikhaela knew she wanted to study at Glendon from
   the moment she set foot on campus. Coming from a
   small town, she found the campus to be comforting
   and welcoming, providing an intimate environment in
   which to study while still having access to the services
   at Keele Campus.
   Mikhaela also had the opportunity to teach English in
   Havana, Cuba, along with her peers and a Glendon professor.
   She is currently pursuing a Master's degree with the Faculty
   of Education at York; her main research program and thesis
   dissertation are focused on human trafficking.

36 |   2019-2020 Undergraduate Students
Located on a picturesque estate in mid-town Toronto, Glendon
offers a top-quality bilingual education with a strong
international flair.
Glendon students develop critical perspectives on global issues
in small, supportive classes and benefit from practicing their
language skills inside and outside the classroom on a
multicultural campus.
Unlike anywhere else in Canada, 100 per cent of our graduates
achieve a solid intermediate level of bilingualism in English and
French, no matter where they start. Beginners are welcome!
Already have a solid grasp of French? You'll be placed in an
advanced class, reach our minimum requirement faster and have
the option to pursue higher certifications.
Pour les renseignements et contacts en français, veuillez consulter
www.glendon.yorku.ca/decouvrir.

CERTIFICATES OFFERED
• Discipline of Teaching English as an International Language (D-TEIL)
• Law & Social Thought
                                                                                                       CUSTOMIZE
• Proficiency in Spanish for Business and Professional Communication                                   YOUR DEGREE
• Rédaction professionnelle (offered in French only)                                                   Double-major or minor with most
                                                                                                       programs at Glendon.
• Refugee & Migration Studies
                                                                                                       Glendon students have access to
• Sexuality Studies
                                                                                                       courses on the Keele campus and
• Spanish-English Translation                                                                          vice versa.
• Technical & Professional Communication

                                                                                                                                 APPLICATION
                                                 AWARD NAME                                                       VALUE           REQUIRED?
  SCHOLARSHIPS                                   Escott Reid Entrance Scholarship                                 $1,000               Yes
  Some of the top Glendon entrance               Ethel Harris Entrance Scholarship                               $10,000               Yes
  awards are listed here. Learn about
                                                 Glendon Alumni Entrance Scholarship                              $1,000               Yes
  York-wide entrance scholarships
                                                 Quebec Entrance Scholarship
  and awards on pp. 64-65 or visit               (for applicants from CEGEP who hold the DEC)
                                                                                                                  $7,500               No
  go.yorku.ca/scholarships.
                                                 Roseann Runte Scholarship                                        $1,000               Yes

BIOLOGY/BIOLOGIE (BSc, iBSc)                     BUSINESS ECONOMICS/ÉCONOMIE                        CANADIAN STUDIES/ÉTUDES
Explore major topics in the first and only BSc   ET COMMERCE (BA/iBA)                               CANADIENNES (BA/iBA)
Biology program in southern Ontario with         Gain insights and international perspectives on    Study national issues in both official
courses in English and French. Study             strategic competition, corporate organization      languages — a key advantage if you're
conservation biology, ecology and animal         and challenges facing businesses. Several          considering government work. Develop a
behaviour in our small classes with direct       courses are equivalent to Certified                multi-dimensional understanding of Canada's
access to a living lab in our own forested       Professional Accountants of Ontario (CPA)          political and legal systems, languages,
"backyard." Career paths include: marine         prerequisites. Equipped with communications        cultures and history and how these topics
biologist, research associate, environmental     and problem-solving skills, our bilingual,         shape Canada's position in the global arena.
planning specialist.                             business-trained graduates have a                  Career paths include: diplomat,
                                                 professional edge in the workplace. Career         historical interpreter, political advisor.
                                                 paths include: marketing manager,
                                                 accountant, commodity trader.

                                                                         ENTRY POINTS:      Fall   Winter   Summer         futurestudents.yorku.ca   |   37
COMMUNICATIONS/                                   ECONOMICS/                                         GENDER & WOMEN'S STUDIES/
   COMMUNICATIONS (BA/iBA)                           SCIENCE ÉCONOMIQUE (BA/iBA)                        ÉTUDES DES FEMMES ET DE
   Join the only bilingual Communications            Gain insight into how people and organizations     GENRE (BA/iBA)
   program in Southern Ontario to prepare to         distribute limited resources across competing      Learn about Gender and Women's studies from
   meet a global industry need for qualified         areas. Strike a balance between technical          an international perspective within our
   bilingual communications professionals with       analysis and skill-building, with application to   inclusive, progressive, dual-campus
   an international perspective. Take courses in     real-world problems: learn about management,       community. Apply theory to life through
   French and English within three                   international labour markets, the                  hands-on involvement with our Women & Trans
   concentrations: Communication, Culture &          fundamentals of economic theory and more.          Centre, York's Centre for Human Rights and
   Society; Organizations & Communication; and       Career paths include: financial analyst,           our student-run advocacy organization GLgbt*.
   Technology & Communication. Career paths          investment banker, accountant.                     Combine your degree with the Sexuality
   include: public relations specialist,                                                                Studies certificate program. Career paths
   advertising executive, journalist.                ENGLISH STUDIES/                                   include: human rights activist, legislative
                                                     ÉTUDES ANGLAISES (BA/iBA)                          assistant, lobbyist.
   DRAMA STUDIES/ÉTUDES                              Study many aspects of the English language
   D'ART DRAMATIQUE (BA/iBA)                         — literature, linguistics, drama — from a range    HISTORY/HISTOIRE (BA/iBA)
   Focus on drama as both a study of literature      of perspectives in small classes, including        Specialize in the history of Europe, the
   and as performance. Examine language,             Children's Literature, Creative Writing and        Americas and the Near East to nurture your
   literature, critical theory, performance          English as a World Language. Interested in         historical interests with courses in English or
   media and other genres such as film, television   teaching? Combine your degree with our             French. Explore the past in small classes and
   and opera alongside other academic subjects       certificate in Teaching English as an              experience historical sites first-hand through
   to diversify your degree. Career paths            International Language. Career paths include:      an international exchange or our iBA program.
   include: stage manager, theatre journalist,       English teacher, editor, author.                   Career paths include: teacher, historian,
   drama teacher.                                                                                       documentary filmmaker.
                                                     FRENCH STUDIES/ÉTUDES
   DUAL DEGREE IN INTERNATIONAL                      FRANÇAISES (BA/iBA)                                INTERNATIONAL STUDIES/ÉTUDES
   STUDIES & BUSINESS                                Join Glendon, the Centre of Excellence for         INTERNATIONALES (BA/iBA)
   ADMINISTRATION/ÉTUDES                             French Language and Bilingual Postsecondary        Join Canada's first International Studies
   INTERNATIONALES ET                                Education, for the ideal bilingual setting to      program to develop your understanding of
   ADMINISTRATION DES                                study French language, literature, linguistics     international society while studying diplomacy,
   AFFAIRES (iBA/BBA)                                and culture. Improve your French                   foreign policy and international law,
   Earn a bilingual business dual credential         communication and practice what you've             development, organizations and cultures.
   (iBA/BBA) by combining Glendon's expertise        learned on exchange with our unique iBA at         Fine-tune your international perspective
   in human and social sciences with                 Sorbonne or other universities. Career paths       through an iBA, exchange program or help
   entrepreneurship, international business          include: editor, interpreter, teacher.             organize our award-winning, student-run
   and innovation at Emlyon Business School                                                             Symposium conference for academic credit!
   in France. Study at Glendon for the first                                                            Career paths include: social policy analyst,
   two years and complete your third and                                                                international development officer, foreign
   fourth years in Lyon, France with two                                                                relations specialist.
   mandatory internships that offer the
   opportunity to work in French and explore
   cross-cultural business issues. Career
   paths include: entrepreneur, international
   business journalist, charity founder.

38 |   2019-2020 Undergraduate Students   ENTRY POINTS:   Fall     Winter    Summer