UK news provision at the crossroads
If your browser does not support JavaScript, please read the page content below: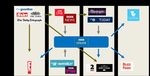 UK news provision at the crossroads The news market in the 21st Century and the likely implications for the BBC's role A report for the News Media Association prepared by Oliver & Ohlbaum Associates Ltd September 2015
O&O NMA – UK news provision at the crossroads Oliver & Ohlbaum Ltd 2 Contents 1 The key points ___ 5
2 Introduction ___ 8
2.1 The aim of this report ___ 8
2.2 Our approach ___ 8
2.3 About O&O ___ 8
2.4 About the NMA ___ 8
3 Executive summary ___ 9
4 The UK continues to benefit from a remarkably successful news provider market ___ 16
4.1 An overlapping mix of news coverage and outlets creating a vibrant ecosystem ___ 16
4.1.1 The UK currently enjoys the benefits of having a plural and diverse news media market ___ 16
4.1.2 News services have always overlapped but online news is further eroding traditional points of differentiation ___ 21
4.1.3 Plurality and diversity matters – and news consumers recognise this ___ 23
4.2 A strong, independent commercially funded news media is an important part of the overall news landscape ___ 25
4.2.1 Bringing more depth to news coverage ___ 25
4.2.2 More focused on connecting with audiences at a local level ___ 26
4.2.3 Able to devote more resources to campaigning and risk taking journalism ___ 27
4.2.4 A news product with global appeal ___ 27
4.2.5 In aggregate, providing a greater scope of coverage than any single provider could hope to replicate ___ 28
5 The market is currently in transition – from traditional to new news provision models ___ 29
5.1 New media has always challenged old, but competition leads to innovation ___ 29
5.2 The rise of connected media has the potential to be transformative for how news is gathered, processed and disseminated ___ 32
5.2.1 The removal of traditional barriers to entry ___ 33
5.2.2 The creation of a much more 'open' news value chain ___ 34
6 The opening up of the digital news market brings risks and opportunities – the next five years are likely to be critical to shaping the future ___ 38
6.1 Despite strong headwinds, no immediate signs of market failure in news – players have been pro-active and continue to innovate ___ 38
6.1.1 Local and regional news media growing audience reach as they move towards a sustainable model ___ 38
6.1.2 National news media experimenting with national pay and global free models (and all points in between ___ 43
6.2 Capitalising on the opportunity for global expansion ___ 44
6.3 Maintaining diversity in original national news provision ___ 44
6.4 Allowing local and regional media to innovate, experiment and develop the next generation of community focused news organisations .
O&O NMA – UK news provision at the crossroads Oliver & Ohlbaum Ltd 3 6.5 The risks from a dilution of news provision – increasing domination of overseas news, reduction in plurality and range of UK news voices ___ 46
6.5.1 Globalisation of news provision is both an opportunity and a threat ___ 46
6.5.2 No single dominant provider of news can replace the benefits of maintaining a diverse news market ___ 46
6.5.3 The BBC cannot take on the role of 'provider of last resort' for news coverage ___ 47
6.5.4 Three broad scenarios for the evolution of the UK news market ___ 47
7 The BBC's role and influence in the UK news market – a key asset but one that cannot be relied on exclusively ___ 49
7.1 How the BBC defines its news remit ___ 49
7.2 How the BBC's online news service scope overlaps with other players in the UK news sector ___ 50
7.2.1 From broadcast news to becoming a major publisher of written journalism ___ 51
7.2.2 From 'hard' news to 'soft' news, features and magazine content ___ 51
7.2.3 A renewed drive towards international expansion ___ 53
7.3 A natural tendency to portfolio expansion as UK institutions become more 'local' in nature and audiences fragment ___ 53
7.4 Strategic partnerships and JVs likely to be a better solution ___ 54
7.5 More transparent and accountable governance structures may be required ___ 54
8 Maximising the value of the UK's news assets – a more co-operative vision of UK news provision in a globalising world ___ 57
8.1 The choices facing the BBC about its role in the market ___ 57
8.2 How the BBC can help others to adapt to the changing market landscape and more efficiently deliver on its broadening news remit ___ 58
8.2.1 A more collaborative approach in local and regional markets ___ 58
8.2.2 Creating a different content sourcing and distribution economy in national online news ___ 61
8.2.3 Supporting a more plural future for UK output in global news markets ___ 62
9 The BBC's Future of News report – an alternative vision ___ 64
9.1 The BBC's Future of News report – some observations and practical issues ___ 64
9.2 An alternative approach to addressing perceived areas of deficit or risk in the provision of news services ___ 66
9.3 What a 'more open' BBC could mean in practice .
O&O NMA – UK news provision at the crossroads Oliver & Ohlbaum Ltd 4 Table of Figures Figure 1: Total funds spent on news by news providers in the UK, 2013 ___ 9
Figure 2: Potential areas of co-operation between the BBC and UK local news providers ___ 13
Figure 3: Estimated spending on UK news content by media, 2013 ___ 16
Figure 4: Cited main sources of news coverage by news type and media, UK 2014 ___ 17
Figure 5: Comparison of published print news titles, selected markets, 2014 ___ 18
Figure 6: Proportion of viewing of national and international news by TV channel, 2009-2013 ___ 19
Figure 7: Use of different radio stations for news content, 2014 ___ 20
Figure 8: Use of different internet services for news content, 2014 ___ 20
Figure 9: Multi-sourcing of news content by originating brand (wholesale level), 2014 ___ 23
Figure 10: Stated preference for a range of views expressed in the news media, 2014 ___ 24
Figure 11: Use of local media sources, weekly and monthly, 2014 ___ 24
Figure 12: Increasing use of online media at a local level, 2014 ___ 26
Figure 13: Most visited online news services based on global traffic, March 2015 ___ 28
Figure 14: News media innovation – from traditional silos to connected models ___ 29
Figure 15: Guardian Online – global audience growth, 2011-2014 ___ 31
Figure 16: Comparison of top 10 news websites in selected markets ___ 34
Figure 17: The online news value chain ___ 34
Figure 18: Performance of local and regional press sector – advertising, margins and titles ___ 39
Figure 19: Local / Regional press growth in online reach, selected examples ___ 40
Figure 20: Revenues, largest regional press operations, 2008 to 2014 ___ 41
Figure 21: Costs, largest regional press operations, 2008 to 2014 ___ 41
Figure 22: Margins, largest regional press operations, 2008 to 2014 ___ 42
Figure 23: Unique audience for Top 20 selected news sites, UK March 2014 ___ 43
Figure 24: Three broad scenarios for news market evolution ___ 48
Figure 25: Example – BBC moving into more areas of news provision .
O&O NMA – UK news provision at the crossroads Oliver & Ohlbaum Ltd 5 1 The key points The UK currently benefits from having a highly successful and plural news market  A vibrant combination of news services spanning local, regional and national news markets, all major consumer media and delivered by strong commercial and non-commercial players  A unique asset in the BBC, providing high quality original news and current affairs content with predictable annual funding from the licence fee All UK news providers are facing disruption to their traditional operating models as news consumption shifts online and traditional boundaries no longer apply  All UK news providers, traditionally separated into different market segments by their chosen media, are now competing for audiences in a converged, connected media market  For players dependent on advertising and consumer pay business models, this means competing for revenues against a much broader pool of competitors, many of whom are global in scale and influence  For the BBC, this means that there are many more ways to reach increasingly fragmented consumer segments – a challenge that is driving new service and distribution costs Convergence changes the rules of the game but also provides many more opportunities  The converged digital news value chain allows for content to be packaged, sourced, shared and monetised in many new ways – the scope to boost consumer engagement with news is enormous  Of critical importance is that the market evolves in such a way that continues to support a high level of original UK news output within an increasingly globalising mix of sources and voices Commercially funded news organisations remain strong and are on a path to sustainability in a 'digital-first' future  In national news, business model innovation continues, including ad-funded UK news outlets now able to exploit global reach and a wide variety of consumer pay models from membership to metered access  In local / regional news, connected media is allowing much greater reach and engagement, reversing long term trends of readership decline The approach that the BBC takes to the online news market is increasingly important  The BBC needs a strong online news service in order to continue to reach as broad a cross section of the UK population as possible  However, the BBC's move online has also led to it significantly expanding its range of news content – from broadcast TV and radio into the written word and from 'hard' news into 'soft' news and more magazine style content  This expansion of online news content increasingly brings the BBC into direct competition with what would traditionally have been considered the 'print' media sector, now largely online – an expanding editorial scope is eroding traditional points of differentiation between the commercial news sector and the BBC's output  The BBC has traditionally been a leader in technology innovation and investment – a position that gives it a strong role in influencing the development of the UK content sector, including news  As a result of these trends – convergence and expansion - the BBC's future activities in online news now have much more of a bearing on the development of the UK news sector overall
O&O NMA – UK news provision at the crossroads Oliver & Ohlbaum Ltd 6 The BBC's 'Future of News' report highlights some of the challenges for the wider news sector but misreads and overplays the imminent demise of other news media – the sector remains vibrant  The BBC's 'Future of News' report highlights that many long-standing news media 'brands' are facing the challenge of business model renewal in an increasingly competitive online news market  The need to innovate and compete does not inexorably lead to market failure – commercially funded media players have always had to innovate to survive and the current phase of market development is no different  The BBC can participate in the evolution of the UK news market without building an increasingly cross-competitive range of services that harms the commercial market opportunity for others The BBC cannot substitute for market-driven plurality and should not attempt to pre-empt market failure that does not exist  Part of the BBC's argument for increasing its role in local news provision is that there is an impending market failure – this is not borne out by current evidence  Local media companies have had to cut costs and adapt to a more competitive landscape for available advertising and circulation revenues, but the sector remains profitable and there are now strong signs that revenues are stabilising  At the same time, local news media is reaching much larger audiences as new opportunities in social media and on other connected platforms develop  The signs are therefore that market-driven plurality in national and local news is sustainable Where there are uncertainties in the UK news market, the BBC's instinct should be towards support and co-operation rather than building up its own services  Where a market opportunity is nascent or uncertain, the BBC should avoid expansion to colonise the opportunity unless it is either critical to delivering its core purposes or an area where BBC intervention can drive a wider benefit to all market participants (e.g.
as it has done in driving catch-up VoD in TV)  The BBC can play an active role in shaping the future of the UK news market in the 21st century by being open and committed to participating in industry joint ventures that have mutual benefit  By working with the wider UK news sector, the BBC can gain access to a wider scope of news content and a wider cross-section of audiences without having to replicate existing services Building in principles of co-operation between the BBC and the wider UK news market has a number of advantages over a separate and increasingly competitive set of strategies  The BBC can co-operate with the wider news market in a number of ways, including: o Linking to external providers and directing audiences to other UK news outlets o Content sharing and sourcing – bringing the BBC closer to local markets via partnerships and using the BBC's national platform to promote the best of UK journalism from all sources o Participating and co-funding industry joint ventures – sponsoring and supporting original UK journalism and linking with other UK providers in international news markets o Purchasing independent commercial content as a means to augment the scope of the BBC's coverage and trading BBC content via other aggregation services to increase its overall reach
O&O NMA – UK news provision at the crossroads Oliver & Ohlbaum Ltd 7 The BBC's future governance arrangements should include a specific focus on how it interacts with the wider news sector to mutual benefit  Alongside clear co-operation principles, the BBC needs to be held to account in delivering new ways of working with the wider UK news sector  History suggests that this is something best served by external oversight to BBC management rather than being something that is left to internal roles and responsibilities  The location of these responsibilities will therefore depend on the future oversight of the BBC – If the BBC Trust is replaced by an external body (e.g.
Ofcom), part of its remit should be in overseeing how the BBC supports the future of market-driven plurality in UK news
O&O NMA – UK news provision at the crossroads Oliver & Ohlbaum Ltd 8 2 Introduction 2.1 The aim of this report Following the publication of the BBC's 'Future of News' report in January 2015, the News Media Association (NMA) commissioned Oliver & Ohlbaum Associates Ltd (O&O) to review the arguments being made by the BBC about the future prospects for commercially funded news providers in the UK news market and to identify areas where a more co-operative agenda between the BBC and other UK news providers could be to the benefit of the UK news industry as a whole.
The aim of this report is not to provide an exhaustive analysis of the news market, its structure, revenues and the prospects of each player in detail, but rather to set out a view of how a more co-operative approach in the UK news market could bring mutual benefits and support the continuation of diversity and plurality in the UK's successful news media market.
2.2 Our approach In reviewing the arguments made in the BBC's report, we have mainly used pre-existing market analysis from industry analysts for supporting evidence. The intention is not to create new arguments from first principles but rather to illustrate where existing industry analysis might suggest a different future for the UK News industry. This includes recent market reports published by Ofcom, the BBC, Mediatique, Ender's Analysis and WAN-IFRA amongst others. In addition to these published sources, we have included some new data on recent market performance supplied by the NMA's members.
2.3 About O&O Founded in 1995, O&O is one of the leading independent consulting firms focusing on the media, entertainment and sports industries. Based in the UK, O&O works with leading media organisations and rights holders around the world on strategy, commercial development and regulatory assignments. 2.4 About the NMA The News Media Association is the voice of national, regional and local news media organisations in the UK – a £6 billion sector read by 42 million adults every month in print and online. The NMA exists to promote the interests of news media publishers to Government, regulatory authorities, industry bodies and other organisations whose work affects the industry.
O&O NMA – UK news provision at the crossroads Oliver & Ohlbaum Ltd 9 3 Executive summary UK news provision – A continuing global success story despite the challenges of the web After 20 years of mass market access to the internet and 10 years of mass market access to broadband connection speeds, the UK news provision sector is still among the strongest in the world across local, national and international news markets. In 2013, UK news content brands invested almost £2 billion a year in originated journalism – research, editorial, newsgathering etc. – with news output still overwhelmingly driven by traditional silos of consumption in TV, Radio, Print and Online.
Today, the UK still has the most national newspaper titles per capita, is second only to the US in the provision of local news titles and supports an expanding cluster of international news brands ranging from the BBC (TV, radio and online), to the Economist and Financial Times (print and online), to the Guardian Online and the Mail Online (national print titles moving into global online provision). Many innovative online news models introduced in recent years from Vice, to the Conversation, Summly and Buzzfeed, either originated from the UK or have a significant UK journalistic and managerial input or manifestation.
The enduring strengths of the UK news provider market – its scale, reach, diversity and willingness to innovate – remain today despite some strong economic headwinds over the past 5-10 years. Commercially funded news providers have had to innovate and adapt in order to contend with the rise of online search as a substitute for classified advertising and the wider shift to digital media is breaking down traditional display advertising media silos and forcing greater competition in a broader online advertising market (with many more participants in the value chain). Despite the challenges, the UK news media sector today contains a wide range of successful and innovative news businesses - traditional print players are adapting to a 'digital-first' future, revenues are stabilising and profits are still being made.
There are undoubtedly more challenges ahead for UK news providers as part of a globalising news market, but most have shown that they are adaptable to change and can thrive where opportunity presents itself. The main issue is therefore in the pace of change and in there being sufficient funds available in the medium-term for news providers who need to continue investing in innovation ahead of the market. Figure 1: Total funds spent on news by news providers in the UK, 2013
O&O NMA – UK news provision at the crossroads Oliver & Ohlbaum Ltd 10 At the heart of the robust UK news market is the traditional 'print' news sector – local and national print with an increasingly strong presence in online – investing c.£1.2 billion a year in original journalism and editorial, and the BBC, operating across TV, radio and online, investing another £460m a year in total. Of the remaining £260m, about £195m is provided by commercial TV and radio news providers – most notably ITN and IRN – which are manifestations of the news "cooperatives" or "mutuals" set up by the commercial TV and radio sectors in the 1950s and 1970s respectively, and Sky News – the news channel offshoot of Sky Europe, which is part owned by 21st Century Fox which in turn is linked to News Corporation, the owners of News UK, owners of The Times , The Sun and The Sunday Times in the UK.
The remaining £65m of content investment comes through a combination of stand-alone online providers in the UK and the UK arms of international news providers such as CNN, CNBC, Al Jazeera, the New York Times international etc.
Each major source and type of news provision not only plays an important role in sustaining overall news investment and provision but also a crucial part in the overall plurality, diversity and balance of news coverage available in the UK. The national newspaper providers (and their online offshoots) provide a range of partial opinion and campaigning journalism across the political spectrum, while national TV and radio news providers (and their online offshoots) are charged with providing impartial and balanced news. Local newspapers, while very location specific in their outlook, by and large try to cover the whole range of views in their market, while the stand alone online world provides both impartial and partisan news content, as do the range of international TV news services available in the UK.
All these individual news sources and the ecology as a whole play a crucial role in holding power to account, and in underpinning a vibrant democracy. Central to this ecosystem are the respective roles of the print sector and the BBC, the two largest (and by international standards the most unique) providers, which while playing distinctly different roles within the overall news ecology are both vital to its remaining vibrancy, economic impact and contribution to democracy. How these two important players develop over the next 10 years and how they relate to each other is likely to determine whether the UK can continue to benefit from a plural and diverse news provision sector as the second wave of web innovation takes hold or whether some parts of the ecosystem will be crowded out by increasing competition from overseas players (acting to secure market share in the UK based on a global news model) and an expansion of the BBC's brief beyond its traditional boundaries.
A new wave of challenges and opportunities ahead Despite the continued success of the UK news sector across both traditional and new business models and both commercially funded and public service (including publicly funded) provision, there is no escaping the increasing pace of change across the market and in particular the growing importance and impact of the internet.
Many would agree that that the UK news sector remains one in transition and that the shift towards online news consumption still poses many commercial challenges. These include:  The large amount of free content on the web both from traditional TV and radio providers, new online stand-alone providers and other print groups  The increasing number of intermediaries that now exist between news providers and advertisers, and consumers also makes news services more difficult to monetize  Increasing competition from a wide range of new news providers – from Buzzfeed to Business Insider The recent wave of innovative news provider models at both the short form, headline orientated aggregator end – Summly, Upworthy, Buzzfeed – and the deeper more research based end – Vox, the Conversation, Business Insider - are adding to the pressure on traditional print providers who have historically existed somewhere in between these two positions.
Add to this the new challengers in investigative reporting in either the form of the commercially funded Vice Media or the Foundation funded First Look Media and it is clear that competition for news audiences is increasing significantly.
O&O NMA – UK news provision at the crossroads Oliver & Ohlbaum Ltd 11 The growing role of advertising networks across the web that follow individual users rather than directing monies to specific content providers and the increased role of social networks in directing people to news content threatens to put even more distance between news content providers and those who can fund it. But the web also offers traditional news providers a route to global markets and younger demographics (where both the Guardian Media Group and the Daily Mail have been in the lead), and there is nothing stopping these providers following the innovators to either the aggregator 'headline' end of the market or the deeper, more researched end of the market in addition to their traditional positioning (typically somewhere in between).
For example, both the Daily Mail Group and Trinity Mirror group have had successes with the former headline model recently and Guardian Media and the Times are trying versions of the latter move into more in depth news provision and comment, while the Economist and the Financial Times were arguably already moving towards the deeper research end of the market through online before the new disruptors even arrived.
Improving broadband speeds and compression rates of the web 2.0 age also allow the traditional print players to start to supply audio-visual material in volume online, providing a route to higher video ad yields and potential pay revenues for premium content. At a local level substantial migration of news provision online – sometimes even replacing print entirely - not only reduces cost duplication but also gives providers the local scale and reach needed to become the de facto hub for local businesses and local citizens to communicate and trade.
Most traditional print news organisations would admit that they are currently on a journey towards finding new business models for their services.
This is motivating an unprecedented period of creativity, investment and innovation in the news media sector, with traditional and new players all coming together in a converged, connected online distribution market and trying out new ways to originate, curate, package, disseminate and discover news. The initial signs are encouraging – levels of consumer engagement with news content are increasing and online traffic to news originators and aggregators is growing rapidly. The challenge over the coming 5-10 years will be to find the right mix of news products and ancillary services that brings sustainable revenue and operating models so that the strengths of the UK news market are not lost in the transition.
The BBC's view going forward – Filling gaps or crowding out With all these potential opportunities and challenges ahead, the BBC has been reviewing its future role in the news market in its "Future of News" report as background to Charter renewal in 2016/17. In its 'Future of News' report the BBC similarly identifies many of the challenges and opportunities outlined above. However, the BBC's report then goes on to conclude that: (1) there is a significant risk of reduced supply at all levels of commercially funded UK news provision – but in particular at a local level (due to a failure of the commercial print model) and international level (due to the dominance of the US news providers and state sponsored services from Asia and the Middle East), and (2) the BBC needs to compensate for this risk of failure by expanding its own news provision in each of these areas.
The report specifically avoids the issues of further BBC investment potentially crowding out commercial business models by pointing out only two potential scenarios for future market development. In the first scenario, the BBC would find its diagnosis of market failure in commercially funded news to be correct and so their expansion would end up filling much needed gaps in the market. In the second scenario, the commercially funded news market would transition successfully to the digital age irrespective of the BBC's actions, in which case the BBC's expanded news provision should not be an issue and would not harm news provision but instead adds to consumer choice and plurality.
However, many sector analysts suggest a third, more likely scenario for the development of the news market in the UK.
O&O NMA – UK news provision at the crossroads Oliver & Ohlbaum Ltd 12 Under this scenario the commercially funded news sector does transition to the digital age and new business models but with many challenges, difficulties and risks along the way. This is exactly the sort of situation where pre-emptive and competitive action by the BBC, although well meaning, could certainly influence the timing of - and available returns to - the transition being made and might even go so far as to contribute to driving the commercial market failure that the Future of News report perceives.
At the very least, the BBC's presence in traditionally commercial areas of online news content provision is likely to have a significant bearing on the market incentives for investment.
The signs that the BBC's drive to build leadership in online news provision leads to significant editorial expansion – and hence greater risk of 'crowding out' versus other news sources - can be seen in the current output. BBC Online is already well advanced in moving into areas of 'soft' news, traditionally more of a strength of the commercial print sector – newspapers and magazines. The BBC is also frequently at the forefront of colonising new commercial models for news provision and consumption, including ventures such as Facebook Instant Articles and YouTube channels, both of which are commercial platforms available to UK consumers and places where commercial news providers are seeking to operate.
The idea of a more expanded role for the BBC also pre-supposes that it has the resources to meet the full range of news provision in the digital age by focus (local, national, international), by depth, (headline, investigative, deep background), by source (original newsgathering, on the ground reporting, fly-in expert reporting) and target market (young, old, developed overseas markets and developing overseas markets). Without significantly enhanced resources there is a strong likelihood that a BBC expanding its news services in many directions at the same time will be stretched too thinly across all of these areas, serving none adequately and placing at risk some of its core, traditional UK news output.
An alternative view - The need for co-operation and a BBC that is more partner than competitor With a challenging transition ahead for commercially funded news providers, a BBC facing increasingly hard choices about the allocation of finite resources and a market need to maintain the two pillars of UK news provision that underpin its success - plurality and a range of provision – the best way forward for the BBC and the traditional print sector in the digital age is likely to lie more in working to find collaborative and complementary models of trade than to increasingly face one another as unnecessarily pre-emptive and competitive rivals, especially where they will overlap the most – in the online news market.
The principle of collaboration should apply to the BBC at a local, national and international level and should be in terms of sharing material – both ways – and in utilising the BBC's undoubted recognition and reach to help promote plurality and the sustainability of the UK news ecology as a whole, not just for the BBC. At the local news level this is likely to involve: Providing transparent attribution to stories and linking to commercially funded sources Creating a broader news syndication market for local/regional news providers by selecting and presenting more local news stories via BBC online services Securing a wider audience for BBC news output by making a greater proportion of the news assets generated by the BBC's services available to other UK news providers (especially audio-visual material) on an FRND basis when compared with its own in-house access
O&O NMA – UK news provision at the crossroads Oliver & Ohlbaum Ltd 13 Figure 2: Potential areas of co-operation between the BBC and UK local news providers At the national news level where recognition of the impartiality obligations of the BBC versus the plurality of views of the traditional printed media needs to be maintained, the BBC should: Commission 3rd party providers for some news output (especially magazine and features content) to increase diversity and reduce the commercial impact of BBC scope Be more open to representing "impartial" news coverage via the sum of opposing views and debates sourced from external news providers (building on the BBC's own tradition of newspaper reviews in its breakfast and late night news programming but taking it online as well) At an international level the BBC should: Make more of its material from its international newsgathering network available to third parties (on FRND terms when compared with its own internal charging), to local, national and UK based international news providers (subject to any state-aid restrictions) Co-operate with other UK based international news providers when seeking to commercially exploit its news services overseas through shared advertising platforms and aggregation relationships Without a clear, externally regulated co-operation framework for the expansion of its news services, the BBC's drive to 'do more' risks becoming a further contributory factor in the erosion of the wider UK news provider market.
While the eventual shape of that market is likely to remain uncertain for some time to come, the opportunity is relatively clear. By playing a complementary role, the BBC can help to support the commercially funded news market and leave room for commercial models to evolve and grow, maintaining and ultimately enhancing the strength of the UK news ecosystem.
While success in some areas is uncertain, at the very least the BBC would be signalling that its preferred vision for the future of UK news is one where many different original UK news voices survive and thrive, and where the BBC does not get dragged into an ever escalating need to plug gaps across local, national and international news markets. By contrast, attempting to pre-empt a large scale failure of the printed / written news model by broadening the scope of the BBC's news services at a local, national and international level is more likely to bring about that market failure by limiting the audience potential of commercially funded news services.
In a worst case scenario, this action could hasten the areas of market failure that the BBC Future of News report imagines.
O&O NMA – UK news provision at the crossroads Oliver & Ohlbaum Ltd 14 How to achieve a shift towards a more co-operative model? The BBC already recognises that it can work more in partnership with local and regional news providers as it seeks to deliver a more local news agenda via the BBC News website. Pilot studies looking at how the BBC can provide linking from BBC.co.uk to local media groups and how the BBC can share more of its video content with news partners online have the potential to grow into larger, UK-wide initiatives (with the region-by-region roll out of the BBC's local media linking / attribution initiative already announced to be taking place through 2015/16).
However, the delivery of actual economic benefits from such initiatives is likely to require some independent oversight and scrutiny – for example, while the BBC's local media linking initiatives have been welcomed by regional media companies, those participating in the BBC news linking pilots have commented that only a very low volume of content referrals have actually resulted from having readers link through from BBC Online. Monitoring the performance of initiatives – and adjusting them where they can be more effective - will be an important part of ensuring that co-operation models deliver value in practice.
The first thing to recognise in moving towards a more co-operative model for how BBC news works with the wider UK news sector is that there is never likely to be a 'one-size fits all' solution. However, there are some issues that need to be considered as the BBC plans for the next ten years, including: Setting out some basic governing principles for how the BBC interacts with the UK's commercially funded news sector Agreeing a set of governing principles could help to move industry discussions beyond cycles of adhoc lobbying, argument and debate to a more stable footing focused on designing new ways of working and their implementation.
Having clear and consistent governance and responsibility for news partnership initiatives Enshrining news partnerships within the line management responsibilities of BBC News could bring benefits in terms of giving initiatives focus and accountability while also giving the wider market clarity on who to approach with new ideas and innovations on a UK-wide basis. Setting and monitoring objectives and commitments With governing principles and accountability in place, a set of objectives, commitments and delivery plans could then be agreed and monitored. Demonstrating that news partnerships can be effective and valuable to all parties will be an important part in gaining momentum for the idea.
Ensuring that controls around the scope of the BBC's news services remain fit for purpose One of the main issues thrown up by the current market context is that the drive towards greater convergence in news media is irresistible. This fundamentally changes the competitive landscape in news as players historically differentiated by their chosen media – and who in concert still provide the vast majority of funding for original news content – find themselves battling more directly for audiences as traditional barriers break down.
In the old world, the definition of news markets was as much led by the medium than any other factor. Television news lends itself to either bulletins or rolling news coverage. Radio news either to bulletin or discursive formats. Print to a more reflective, in-depth structure and with the space to cover a much wider range of stories than other media bulletins can give space to. In online news, the medium itself presents fewer natural limitations and hence the choices in the scope of news coverage need to be clearer – both in terms of their rationale (i.e. target audience and impact), delivery (i.e.
written versus spoken versus video delivery can co-exist) and tone (i.e. the mix of short, 'hard' news stories versus longer, more discursive and exploratory pieces).
O&O NMA – UK news provision at the crossroads Oliver & Ohlbaum Ltd 15 The issue here is not to suggest what the BBC should and shouldn't do in delivering its news coverage – that is something for a much wider discussion – but rather to recognise that as convergence drives traditionally differentiated news services into the same market 'space', the decision-making and governance of the BBC's scope and impact needs to keep pace with the times. The Future of News – A lot of opportunities to play for The overall conclusion is that the converged, connected (and increasingly complicated) online news market offers a great many opportunities to all UK news organisations – and that the traditional strengths of the UK news market provide a strong launch pad for continued success.
With an emerging market leadership in global news markets as well as an enduring strength, diversity and plurality of news outlets in the domestic market, the future of UK news provision should be considered optimistically. The final market structure and mix of winners and losers in the battle for online news audiences remains uncertain. However, what is clear is that the UK's unique combination of strengths across the BBC and the commercially funded news media sector should be harnessed wherever possible to maximise the possibility that what emerges from this period of market uncertainty is a durable, vibrant and plural UK news market, enjoying greater engagement with communities at home and conspicuous success in overseas markets.
The probability of this market outcome can only be enhanced by the BBC and other UK news providers finding ways to work together for mutual benefit versus an increasing set of global competitors.
The execution of partnership strategies is never easy and will require cultural change, management will and strong oversight. However, the potential benefits to the sustainability of the UK news sector overall - and to the future reach of UK news media - are worth the effort. The alternative vision of the future is much less desirable – a UK news media landscape dominated by social media, global news providers and with the BBC trying to fight in all corners. Better to take on the battle for the future of UK news in partnership with the UK's other major news providers than to be ever expanding and - ultimately – risking a situation that undermines the UK's commercially funded news markets and spreads the licence fee too thinly to maintain its impact.
O&O NMA – UK news provision at the crossroads Oliver & Ohlbaum Ltd 16 4 The UK continues to benefit from a remarkably successful news provider market 4.1 An overlapping mix of news coverage and outlets creating a vibrant ecosystem The current UK news ecosystem is delicately balanced but continues to generate a wide and varied mix of original news content every day. Overall, a news market that is able to represent different news voices and different 'takes' on the events of the day and is able to provide in-depth coverage at local, regional, national and international levels across numerous commercially funded and non-commercial outlets is likely to be stronger overall - and hence more preferable - than one with fewer news providers, less coverage and with more limited scope and competitive rivalry.
Figure 3: Estimated spending on UK news content by media, 2013 The UK benefits from strong investment in original news content across all major news media types. In print, the news providers across local, regional and national outlets were estimated by Mediatique in its 2014 report for the BBC to be spending £1.1bn annually on news content. Alongside this, the BBC, Sky and ITN all contribute strongly to a further £430m spent on original TV news content. Compared to these two dominant sectors in traditional news consumption, both online and radio news spending still lags far behind (£210m and £150m respectively in 2013) and, given that online, connected and converged models are now widely accepted as being the eventual destination for the UK printed news media, the scale of news investment at risk in this transition can be seen clearly.
4.1.1 The UK currently enjoys the benefits of having a plural and diverse news media market The UK enjoys a relatively well balanced, plural and diverse news media market, with consumers mixing TV, print, radio and online news consumption to differing degrees depending on their interests and the type of coverage that they prefer to receive. As a result, many news media brands continue to secure large daily audiences for their content and UK citizens never have to rely on just one source or 'take' on a news story.
O&O NMA – UK news provision at the crossroads Oliver & Ohlbaum Ltd 17 The competitive structure of the news market is complex, with many news providers seemingly overlapping on some dimensions (for example geographic coverage) but differentiated in others (for example depth of coverage on specific issues and / or across specific territories).
As a result, the UK news provider market has developed as a mixture of competitors and complements within different sub-markets – certainly most would agree that the provision of news to UK citizens is not a homogeneous activity. UK news consumers reflect this situation and have demonstrated their preference for a plural, differentiated and multi-sourced UK news market by continuing to pay for, view and engage with news media across a very wide set of outlets at all levels from local to global news.
Figure 4: Cited main sources of news coverage by news type and media, UK 2014 For many, recognising the public value of plurality should be the starting position for any debate about the future of news. The UK news market has strengths because news outlets are: - Differentiated: Whether by tone, style, bundling, pricing or scope of coverage, differentiation in how the news is covered is one of the great strengths of our news market - Numerous: The mixture of public and private funding of news continues to sustain a very large range of news outlets that drive consumer engagement - Often complementary: News interest has always propagated from one media outlet to another and the advent of connected media has only increased the pace by which links and referrals are made Before going on to review potential influences and outcomes for the future of news, it is worth pausing to consider how these strengths are manifested in the UK market today and the role of the different players involved in delivering them.
A print news industry continuing to sustain a wider range of titles than in most other major markets Despite well-publicised challenges to the share of advertising available to the print media sector and a longterm progressive decline in print circulations, the UK print news sector continues to sustain a high number of national and local titles and is a world leader in plurality by international comparisons.
O&O NMA – UK news provision at the crossroads Oliver & Ohlbaum Ltd 18 Figure 5: Comparison of published print news titles, selected markets, 2014 Investing an estimated £1.1bn1 annually in providing news in the UK market, the vibrancy of the UK print news sector continues to be a major driver of the news agenda and of the degree of coverage present in the news market, increasingly with an eye to overseas markets as well.
The UK's strength in printed news is also rapidly becoming a strength in online news and the UK's print news organisations are already long embarked on their journey to being combined print and digital organisations with the destination being that written journalism will eventually become 'digital first'.
A TV news industry anchored by the BBC, but also benefiting from continued commitment from other UK players Led by the BBC, but supported by on-going commitments to news provision by ITV, Channel 4, Channel 5 and Sky, an estimated £430m per annum1 is spent on TV news output at national and regional levels in the UK. This funds a mix of daily output across national network bulletins, regional news bulletins and rolling news channels plus a range of current affairs programmes. Both the BBC and ITV provide regional news coverage via dedicated bulletins (typically following the main national news programmes) and short regional 'opt-out' slots within breakfast programming.
The BBC also makes weekly provision within its main network schedules for regional current affairs (Inside Out) and political (Sunday Politics) programming. Across the UK, the BBC provides its Nations and Regions TV news coverage via 18 different bulletins (12 covering the English Regions) while ITV provides its coverage across 14 bulletins (11 in the English Regions)2.
Even where the TV news bulletins of the major broadcasters have similar style and content, they rarely go head to head for audiences, preferring to avoid scheduling bulletins directly in opposition to one another. Viewers therefore have a choice between regional bulletins (ITV and BBC) and national bulletins (all players) in the majority of cases. Some might see this as an example of how competition was managed under 'old media' rules, with industry participants avoiding head to head competition where possible. 1 Mediatique analysis for the BBC, 2013 estimates 2 Company websites (as at 10th April 2015)
O&O NMA – UK news provision at the crossroads Oliver & Ohlbaum Ltd 19 Figure 6: Proportion of viewing of national and international news by TV channel, 2009-2013 In-depth radio news coverage driven by the BBC's annual investment in national networks and regional stations In radio news the BBC remains the clearly dominant force, sponsoring news-led national stations (Radio 4, Radio 5 Live) and maintaining regular news bulletins across its other national news stations. Alongside this, the BBC operates 48 regional news stations3, all of which carry news output as part of their schedules. In total, the radio sector is estimated to spend around £150m per annum on news services4 Research carried out be Ofcom demonstrates the extent to which the BBC dominates in the radio news market.
In a recent study, c.36% of UK adults stated that they used radio for news and of that group the majority of the stations cited were BBC owned and operated. Interestingly, only 8% of those who used radio as a source of news stated that they used one (or more) of the BBC's regional news station as part of their news media mix.
While radio remains an important part of the overall news media mix, its prominence and reach amongst UK citizens at a regional level is relatively low when compared with television. Arguably, this illustrates another traditional characteristic of 'old media' separations in the UK news industry, namely that the closer you get to genuinely local media markets, the more that overall news media consumption is made up from a range of commercially funded local players. 3 Company websites 4 Mediatique analysis for the BBC