UNDERGRADUATE PROGRAMMES 2022 - NUS Law
Page content transcription
If your browser does not render page correctly, please read the page content below
NUS Law                                                   NUS Law is the

The National University of Singapore Faculty of Law
(NUS Law) is widely regarded as Asia's leading law
school. Staffed by an outstanding permanent faculty       #1                Law
                                                                            School
                                                                            in Asia

                                                          #8
diverse in origin and qualifications, NUS Law is
dedicated to building a vibrant community and creating
an environment that facilitates critical thinking and
reflection on the fundamental legal issues confronting                      Law School in
our interconnected world. Located in Singapore, which                       the World (THE)
for more than a century has been a commercial hub                           Source: Times Higher Education (THE)

                                                          #10
at the crossroads of Asia, NUS Law is very much Asia's            World University Rankings by Subject 2022: Law

Global Law School.

Since 1957 the School's curriculum has been infused
with perspectives from other jurisdictions and
                                                                                      Law School in
disciplines. This tradition has accelerated in recent                                 the World (QS)
years, providing a legal education that is comparative,                       Source: Quacquarelli Symonds (QS)
international and multidisciplinary. NUS Law hosts many           World University Rankings by Subject 2021: Law

visiting faculty and students from every continent,
offering a lively, cosmopolitan atmosphere both inside
and outside the classroom. The strength of the NUS
Law curriculum lies in the broad and diverse range
of subjects it offers. In addition to a rigorous core
curriculum, students can choose from more than a
hundred electives in areas such as Asian legal studies
international & comparative law, commercial law, IP
and technology law, law and society, legal theory,
maritime law, and public and private international law.
Dean's Message
                                     You are about to make one of the more important decisions in your life. The
                                     choice of degree and university has a major impact on the trajectory of your
                                     career. But as you contemplate your course of study, I urge you to think
                                     broadly. Don't just think about "what" you want to be. Rather, think about
                                     whom you want to be.

                                     NUS Law graduates occupy the highest legal offices in the land, including the
                                     Chief Justice, the Attorney-General, and senior practitioners in all areas of law.
                                     Our alumni include partners in top international firms in New York and London,
                                     Hong Kong and Shanghai.

                                     Some of our graduates assume public office, like President Halimah Yacob and
                                     Law Minister K. Shanmugam. Others join academia or represent Singapore on
                                     the international stage, like former Dean and Ambassador-at-Large Tommy
                                     Koh. Still others use their legal training to start new ventures in the corporate
                                     world, like Tan Min-Liang, CEO of gaming giant Razer, or apply their skills with
                                     language as playwrights or actors, like Eleanor Wong and Ivan Heng.

                                     NUS Law offers rigorous legal training, but we also teach personal and
                                     professional skills that enable our graduates to operate across boundaries. This
                                     includes national boundaries, through the chance to spend a semester or more
                                     of your third year at partner law schools in twenty countries, or your fourth year
"Don't just think about 'what' you   earning a Master of Laws degree from New York University, King's College
 want to be. Rather, think about     London, or other leading institutions. We also cross imaginary boundaries, as
    whom you want to be."            you may take subjects outside law from across the University— in some cases
                                     earning you a second degree — and participate in activities that broaden you
                                     as a person, such as the many opportunities for public service. At NUS Law, you
                                     will be part of the conversation. Our professors expect you to challenge them,
                                     to share new ideas, and debate different perspectives. In my own classes, the
                                     good students can answer my questions; the best students can predict those
                                     questions. But the truly great students pose questions I had never imagined!

                                     We don't aim, then, to produce "lawyers". We aim to produce leaders who can
                                     be successful in whatever path they choose.

                                     You have an important decision to make. Choose well.

                                     Simon Chesterman
                                     Dean and Professor of Law
                                     National University of Singapore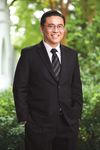 Contents   03   Asia's Global Law School

           06   Student Life

           11   International Competitions and Moots

           13   Undergraduate Programmes

           16   Elective Law Modules

           20   Double Degree and
                Concurrent Degree Programmes

           21   Special Programmes

           22   Global Student Exchange Partnerships

           24   Exchange Plus Programme

           25   Explore the World

           26   Admissions

           29   Scholarships, Bursaries, Grants and Prizes

           31   Careers and Internships

           35   Our Alumni
Asia's Global Law School

A Brief History

NUS Law is part of the National University of Singapore (NUS),   Emeritus Professor Koh Kheng Lian, former Solicitor-General
the oldest tertiary institution in Singapore. The roots of NUS   Koh Eng Tian and former Police Commissioner Goh Yong Hong.
Law lie in the establishment of the Department of Law in
the then University of Malaya in 1956. The first law students    With the decision of the Governments of Singapore and the
were admitted to the Bukit Timah Campus of the University        Federation of Malaya that the Singapore Division and the Kuala
in 1957. In 1959, the Department attained Faculty status         Lumpur Division of the University of Malaya should become
with Professor Lionel Astor ("Lee") Sheridan serving as the      autonomous national universities in their respective countries,
founding dean.                                                   the University of Singapore, with its campus in Bukit Timah, was
                                                                 established on 1 January 1962.
The pioneer class of law students graduated in 1961,
counting among its most illustrious members Professor            In 1980, the University of Singapore and Nanyang University
Tommy Koh (Ambassador-at-Large and former Dean), former          (Nantah) merged to form NUS. With that, the Faculty of Law
Chief Justice Chan Sek Keong, former Dean Thio Su Mien,          became part of the modern NUS.

      "Our ambition is to be the best law school in Asia and one of the
     best in the world. This is where civilisations of the world meet and
      co-mingle. We offer faculty and students a unique multi-cultural
                         milieu for study, research and mutual learning."

                                                                 Professor Tommy Koh
                                                                                 Class of 1961
                                                                          Ambassador-at-Large
                                                                       Former Dean of NUS Law

                                                                                                                       2022 | 3
                                                                                              UNDERGRADUATE PROGRAMMES 2021
Excellence in Teaching and Research

There are many reasons why students seek and value education         the fundamental legal issues that affect societies in today's
at NUS Law. Among them are the strength of our teaching and          globalised world.
research, the diverse range of undergraduate programmes we
offer, and the exciting local and international opportunities that   With a rich heritage spanning over 60 years, NUS Law is one
a law degree at NUS offers.                                          of the finest law schools in the world and is widely regarded
                                                                     as Asia's leading law school. We believe in creative and
Home to over 70 permanent faculty members with law degrees           independent learning. Research opportunities, continuous
from more than a dozen jurisdictions, NUS Law is an institution      assessment, tutorials, presentations and seminar-style
dedicated to building a community and an environment                 teaching are emphasised, bolstered by the finest law library
in which faculty and students can discuss and reflect on             in all of Asia.

                                 "The most important things you will do to make a difference to
                                 society are ahead of you. Use what you learn here to bring new
                                 perspectives to the cause of making the world a better place.
                                 And care about injustice. That is why you have chosen to
                                 become lawyers."

                                 Sundaresh Menon
                                 Class of 1986
                                 Chief Justice
                                 Supreme Court of Singapore

44 || UNDERGRADUATE
      UNDERGRADUATE PROGRAMMES
                    PROGRAMMES 2021
                               2022
"At NUS Law you will receive a rigorous grounding in core law subjects, taught
     by experts in the field. You can select from over 100 electives on topics as
     diverse as mergers & acquisitions, climate change and environmental law,
   the regulation of digital platforms, biotechnology, international arbitration,
   and ASEAN law and policy. Add in opportunities for international exchange
        at leading law schools, such as our recent partnership with Cambridge.
    The result? An exciting educational experience and a first-rate law degree."

                                                          Professor Wayne Courtney
                                         Vice Dean (Academic Affairs and Undergraduate Studies)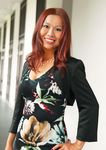 Student Life
Law Club
                                      Law Club
                                      The NUS Students' Law Club (Law Club) is a constituent club of the NUS Students'
                                      Union (NUSSU) and is made up of law undergraduates and graduates. The Law Club
                                      Management Committee and its six subsidiary clubs organise events throughout
                                      the year. These range from the Law Careers Fair to Open Day, Freshmen Orientation
                                      and other social events on campus.

Law Sub-Clubs
                                      NUS Criminal Justice Club
                                      'In Truth and Justice' is the guiding motto of the Criminal Justice Club (CJC). The
                                      CJC's mission is to instill in its members a passion for criminal law, and in particular
                                      pro bono criminal practice. The club organises annual signature events such as the
                                      Attorney-General's Cup, the Forensic Science Conference and Advocacy Cup, and
                                      also hosts dialogues with distinguished guests to critically discuss issues of
                                      criminal law.

                                      The CJC's flagship projects are 'CJC Forensics', 'The Recourse Initiative', the 'Military
                                      Justice Project', and the 'CJC-CLAS Initiative'. The club facilitates collaboration and
                                      internships with the Criminal Legal Aid Scheme (CLAS), the Legal Assistance
                                      Scheme for Capital Offences (LASCO), and the Attorney-General's Chambers (AGC).

                                      NUS Pro Bono Group
                                      The NUS Pro Bono Group (PBG) is a student-run organisation dedicated to the
                                      promotion of pro bono service among law students. The PBG's projects include
                                      court attachments (e.g. with the State courts and Syariah courts), clinical
                                      placements, community outreach programmes (e.g. Students 4 Migrants), peer
                                      support (e.g. via the Student Disciplinary Assistance Scheme) and an annual Pro
                                      Bono Awareness Week. In addition to local efforts, the PBG also works with regional
                                      universities and non-profit organisations to promote greater access to justice.
                                      The PBG's international projects include Thai-ed With Love, where students have
                                      worked with migrant worker beneficiaries in Thailand.

                                      Singapore Law Review
                                      The Singapore Law Review (SLR) is an independent legal publication body,
                                      exclusively run by students. Founded in 1959, the Review provides a platform for
                                      legal scholarship and aims to raise awareness of current legal issues, promote
                                      critical legal thinking, writing, and discussion amongst students, academics and
                                      members of the legal fraternity, and empower the Review members to hone their
                                      own editing and writing skills.

                                      The SLR produces an annual journal which features articles written by Justices of
                                      the Supreme Court, eminent scholars, legal practitioners, and law students from
                                      Singapore and abroad. The Review also manages an online legal newsletter, Juris
                                      Illuminae. Beyond these publications, the Review organises an annual lecture
                                      featuring legal luminaries on topics of their specialisation or interest.

66 || UNDERGRADUATE
      UNDERGRADUATE PROGRAMMES
                    PROGRAMMES 2021
                               2022
Law Students' International Relations Committee
The NUS Law Students International Relations Committee (LSIRC) engages
international students through events and activities that introduce our foreign
friends to Singapore and help them integrate into the law school community.
The LSIRC also plans internal school events, such as panel discussions (e.g. Practice
Beyond Borders) and welfare parties. The LSIRC is a local chapter of the Asian Law
Students Association (ALSA) Singapore which organises overseas study trips.

Mooting & Debating Club
The Mooting and Debating Club (MDC) promotes oratorical skills and the passion
for mooting, debating and advocacy among law students.

The MDC is responsible for working with leading law firms to organise various local
moot competitions, such as the B.A. Mallal Moot, the Advocacy Cup, the WongPart-
nership International Commercial Arbitration Moot, TSMP Moot & Mingle and the
CMS IP Moot. It also hosts a series of informal sessions for members to engage in
informal debates and discussions.

The MDC also focuses on nurturing each new generation of mooters through
its robust training and mentorship programme, affording aspiring mooters
personalised coaching for crucial advocacy skills. The MDC's flagship Young Mooters
Programmes provide students invaluable opportunities to develop further and cut
their teeth (on a not-for-academic-credit basis) at international competitions.

Justified
Justified is a student sub-club that chronicles happenings around the School and
beyond on its website. Besides event coverage, it also covers an array of other
interesting stories, ranging from food reviews and lifestyle articles to creative
pieces written by the students.

                                                                           2022 | 7
                                                  UNDERGRADUATE PROGRAMMES 2021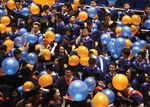 "NUS Law provides a plethora of opportunities for students to explore
and develop their potential. I've benefitted from the student exchange
programme, the wide range of elective modules, and the NUS Sports
Scholarship. The collegial environment as well as the support from my
peers and professors have also made my time here truly enjoyable."

Li Zhengxi
Class of 2022
Recipient of the NUS Sports Scholarship
Recipient of the Bernard Brown Prize in Constitutional & Administrative Law
Vice-Captain of the NUS Varsity Badminton team in AY19/20
Interest Groups

                  alt+Law
                  alt+Law is a student-led interest group at the intersection of tech and law. The
                  group, with sponsorship from WongPartnership, organised Singapore's first Legal
                  Technology Competition in 2018 and has since continued to organise the
                  competition annually. alt+Law is also a founding member of the Asia-Pacific Legal
                  Innovation and Technology Association (ALITA), working closely with the latter in
                  publications such as its 'Legal Tech Whitepaper and Toolkit', as well as organising
                  the recent 'SOLIA Awards' at TechLaw.Fest 2021.

                  Intellectual Property Students' Association
                  Founded in 2016, the Intellectual Property Students' Association (IPSA) is dedicated
                  to various aspects of intellectual property (IP) law and IP-related issues with an
                  interest in (1) Arts, Design & Media, (2) Privacy & Information Technology, and (3)
                  Start-ups & Enterprise. Members interact with start-ups and schools, attend IP and
                  technology conferences, and contribute frequently to the legislative process by
                  tendering written submissions for IP-related Bills in the Singapore Parliament.

                  Collaborative Dispute Resolution Club
                  The Collaborative Dispute Resolution Club (CDRC) aims to promote alternative
                  dispute resolution skills amongst students, such as mediation and negotiation.
                  CDRC also represents NUS at various international ADR competitions, where CDRC
                  teams have consistently won multiple awards. The club's strong culture of
                  knowledge-sharing ensures that every generation learns from the best.

                  Environmental Law Students Association
                  Environmental Law Students Association (ELSA) is a student-led interest group
                  affiliated to the Asia-Pacific Centre for Environmental Law (APCEL). Founded in
                  2016, it provides a platform to raise awareness of environmental law and policy in
                  the law school community.

                  Spaces@BTC
                  Spaces@BTC focuses on improving mental wellness among law students and fostering
                  a more compassionate environment in law school. In addition, Spaces@BTC raises
                  general awareness about mental health issues prevalent in the legal industry.

                  The group's flagship program is the Peer Support Group (PSG), where student
                  volunteers are trained by professionals to form an additional support system. They also
                  conduct events such as commemorating World Mental Health Day, animal-assisted-
                  learning, focus group discussions, workshops and more. Beyond that, they produce
                  videos and resources where guests speak candidly on issues such as, the emotional toll
                  of training contract season, depression, anxiety, stress and imposter syndrome.

                  Law IV
                  Law IV is an NUS Law tradition that started more than 30 years ago, where the
                  graduating class will write, direct and stage a full dramatic piece, usually a musical.
                  Proceeds from the production would be donated to a nominated charity.

                                                                                              2022 | 9
                                                                     UNDERGRADUATE PROGRAMMES 2021
"Every moot I participated in has been challenging, yet extremely
rewarding. Each experience helped me gain confidence and think on my
feet. On top of that, mooting provided the space for me to learn and apply
the law beyond the realm of theory and the confines of the classroom.
I am grateful for NUS Law and the favourable ecosystem it has created for
mooters to pick up important skills and improve along the way."

Audity Tareq
Class of 2022
Champion of the 2021 B.A. Mallal Moot Competition
Director of the Leaders in Thought of the NUS Mooting and Debating Club
International Competitions and Moots
One of the most intense and valuable educational experiences a student can have at the Faculty is to represent NUS in an
international competition. NUS Law has an unparalleled track record in international mooting competitions.

Major International Competitions                                     BlackOak Transactional Competition
                                                                     • Champion (2017, 2019, 2020)
Philip C. Jessup International Law Moot Court Competition            • Best Oralist (2017)
This competition attracts more than 500 law schools from
over 80 countries. Many former Jessup mooters from NUS now           Copenhagen Competition on the Protocol on
occupy the upper echelons of the legal fraternity in Singapore       Climate Change
in both the public and private sectors.                              • Champion (2009)
• Champion (1982, 1985, 1994, 2001)
• 13-time finalist (including in 2021)                               Foreign Direct Investment International Arbitration Moot
• Multiple memorial and oralist awards                               • Grand Champion (2018)
                                                                     • Best Oral Team (2018)
Willem C. Vis International Commercial Arbitration Moot              • Best Memorial (2018)
Widely considered as the most prestigious private international
law moot worldwide, more than 300 law schools participate in         Frankfurt Investment Arbitration Moot
this competition each year.                                          • Champion (2018)
• First Asian school champion (2002)                                 • Gary Born Award
• Best Respondent Memorial (2013)
• Best Oralist (2015)                                                Herbert Smith Freehills Competition Law Moot
                                                                     • Champion (2015)
Other Competitions
                                                                     ICC International Commercial Mediation Competition (ICC Paris)
ADC-ICC Asia-Pacific Commercial Mediation Competition                • Best Teamwork between Counsel and Client (2021)
• Champion (2009, 2020)
• Best Interaction with Mediator award (2020)                        INSOL International Fletcher Moot Court Competition
                                                                     • Champion (2021)
ADR-ODR International Ad Hoc Negotiation Competition
(Dubai)                                                              Intercollegiate Negotiation Competition ("Sophia Moot")
• Gold Award (2019)                                                  • Champion (2015, 2020)
• Best Negotiation Phrase/Strategy Award (2019)                      • Best Team in the Negotiation Category (2020)
ADR-ODR International Online International                           Intercollegiate Negotiation Competition, Chartered
Mediation Competition                                                Institute of Arbitrators (CIArb) Japan Chapter Award
• Champion (Negotiation Category) (2020)                             • Champion (2016, 2017)
Allen & Overy Private Law Moot Competition                           International Air and Space Law Academy (IASLA) Space
• Champion (2017)                                                    Law Moot Court Competition
• Best Oralist Award (2017)                                          • Champion (2015, 2016)
                                                                     • Asia Pacific Regional Champion (2017, 2018, 2019)
ALSA International Moot Court Competition                            • Best Memorial (2015)
• Overall Champions (2018)                                           • Best Oralist Award (2015)
• Champion (2019, 2021)
• Best Oralist (2019)                                                International Bar Association-Vienna International Arbitral
                                                                     Centre Mediation and Negotiation Competition
APIIT Law School Negotiation Competition (ALSINC)                    • Champion (2021)
• Champion (2021)
                                                                     International Criminal Court Moot
Asia-Pacific Commercial Mediation Competition                        • Best Oralist (2020)
• Champion (2017, 2020)                                              • Best Government Team (2020)
                                                                     • Best Prosecution Team (2020)
Asia Cup Moot Court Competition                                      • Best Defence Team (2020)
• Champion (2016, 2017, 2018)                                        • Team with the Highest Average Scores (2020)
• Best Memorial (2016)
• Best Oralist (2016, 2018)                                          International Maritime Law Arbitration Moot
• Best Overall Team (2016)                                           • Champion (2001, 2002, 2010, 2015, 2017)
Asian Law Students' Association International Mediation              International Mediation Singapore Competition (IMSG)
Competition 2021 (AIMC)                                              • Gold (2021)
• Best Mediating Team (2021)
• Best Oralist (2021)

                                                                                                                         2021 | 11
                                                                                                UNDERGRADUATE PROGRAMMES 2022
Lex Infinitum 2021                        Philip C. Jessup International Law Moot Court Competition 2021

International Negotiation Competition                       Nuremberg Moot Court Competition
• Champion (2011, 2012, 2020)                               • Champion (2016, 2019)
                                                            • Best Speaker (2016, 2019)
International Trademark Association (INTA) Asia-Pacific
Moot Court Competition                                      Online Dispute Resolution Competition 2.0
• Champion (2018)                                           • Champion (2020)
• 1st place brief (2020, 2021)                              • Best Opening Statement (2020)
                                                            • Top Negotiating Team in the Preliminary Rounds (2020)
IV NLS Negotiation, Mediation and Client Consulting
Competition                                                 Oxford International Intellectual
• Champion (2018)                                           Property Moot Competition
                                                            • Champion (2006, 2008)
Jean-Pictet Competition                                     • Best Written Submissions (2007, 2016, 2017)
• Champion (2015, 2020)
                                                            Price Media Law Moot Court Competition
Law Asia International Moot Competition                     • Asia Pacific Champion (2019)
• Champion (2021)
• Best Oralist (2021)                                       Red Cross International Humanitarian Law
                                                            Moot Competition
Leiden Sarin International Air Law Moot Court Competition   • Champion (2004, 2008)
• Champion (2017, 2019)
• Best Oralist (2019)                                       Regional International Humanitarian
• Best Oral Argument – Applicant (2019)                     Law Role-Play Competition
• Best Oral Argument – Respondent (2019)                    • Champion (2018)
                                                            • Best Memorial (2019)
Lex Infinitum
• Champion (2017, 2019, 2021)                               Stetsons International Environmental Moot Court
• Best Negotiating Pair (2019)                              Competition
• Champion (Negotiation Category) (2020)                    • Southeast Asia Champion (2019)
• Champion (Mediator Category) (2020)                       • Regional Champions (2020)
• Best Mediator from an International Team (2020, 2021)
                                                            Tun Suffian International Human
Manfred Lachs Space Law Moot Court Competition              Rights Moot Court Competition
• Regional Champion (2000, 2005, 2010, 2011)                • Champion (2017, 2019)
• World Finals Champion (2001)                              • Best Oralist (2019)
NLIU-Justice R.K. Tankha Memorial International
Arbitration Moot
• Best International Team (2020)
• Champion (2021)

                     Advocacy Cup 2021                                        B.A. Mallal Moot Competition 2021

12
12 || UNDERGRADUATE
      UNDERGRADUATE PROGRAMMES
                    PROGRAMMES 2021
                               2022
Undergraduate Programmes
Whether you pursue a four-year Bachelor of Laws (LLB) degree or any of our Double or Concurrent Degree programmes, you will be
assured of a quality legal education at NUS Law.

  Bachelor of Laws (Honours) Degree (LLB) (Four Years)

Most of our LLB students enter NUS Law after completing their pre-university studies and read the four-year LLB degree.

Successful completion of the LLB programme leads to the award of the following classes of degrees: First Class Honours, Second
Class Honours (Upper Division and Lower Division), and Third Class Honours.

The LLB degree is recognised for admission to practise in Singapore*. Our graduates have also been admitted to practise in Malaysia,
in several Commonwealth jurisdictions such as Australia, Canada and the United Kingdom, and some states in the USA such as
California and New York.

*Visit the Singapore Institute of Legal Education website sile.edu.sg for the requirements to become a Qualified Person.

                                                                                                                                 2022 | 13
                                                                                                        UNDERGRADUATE PROGRAMMES 2021
Curriculum

The LLB degree is an honours degree. Students in the four-year LLB programme must complete a minimum total of 160 credits in
four years.

Curriculum-wise, around half of the required subjects in the LLB programme are compulsory common law courses that are critical for
legal practice.

             Year One                             Year Two                                            Year Three/Four

 All students must take the same compulsory core law modules               With most compulsory modules completed by Year Two, there is
 during the first two years of their studies.                              flexibility for you to craft your own menu of elective modules in
                                                                           Years Three and Four. You can select electives in the areas
                                                                           listed below.

 •   Criminal Law                     •   Company Law                      •   Asian Legal Studies
 •   Introduction to Legal Theory     •   Constitutional &                 •   Civil Law (Compulsory)
 •   Law of Contract                      Administrative Law               •   Corporate & Financial Services Law
 •   Law of Torts                     •   Corporate Deals or Trial         •   Intellectual Property & Technology Law
 •   Legal Analysis, Research &           Advocacy                         •   International & Comparative Law
     Communication                    •   Equity & Trusts                  •   International Arbitration & Dispute Resolution
 •   Singapore Law in Context         •   Legal Systems of Asia            •   Law & Society
                                      •   Principles of Property Law       •   Maritime Law
                                      •   Pro Bono Service                 •   Private Law
                                                                           •   Research
                                                                           •   Skills

                                                                           All students must also take one compulsory module, Evidence,
                                                                           in their third or fourth year.

Note: The LLB programme is currently under review. Two new compulsory modules – on law & technology and on quantitative reasoning – may be added for
students commencing in AY2022-2023.

Visiting Professors
Every year, NUS Law hosts over two dozen visiting professors. They come from some of the top universities in the world including
Harvard, Yale, Oxford, Cambridge, the LSE, Melbourne and Hong Kong University among many others.

Our international visiting faculty conduct classes on their area of expertise during their time with us and they add to the
cosmopolitan nature of our law school by bringing their own unique perspectives to the legal education offered by NUS Law.

Non-Law Minor

NUS Law students also benefit from being enrolled in Singapore's only fully comprehensive university, one that offers truly diverse
subjects ranging from aquatics to theatre studies, nano-science to e-finance, across our 17 faculties and schools. Our Law students
not only read the occasional non-Law module; some students choose to specialise in a targeted non-Law Minor. Minors like Business
Analytics, Communications & New Media, Economics, and Management perfectly complement Law and ready our graduates for a
future in which law is not practised in isolation.

To declare a Minor, the student must take a specified minimum number of credits in the minor discipline. A Minor is completed within
the LLB candidature. Currently, students can choose from over 60 minors offered by our Business School, and our Faculties of Arts &
Social Sciences, Science, and Engineering, just to name a few.

14
14 || UNDERGRADUATE
      UNDERGRADUATE PROGRAMMES
                    PROGRAMMES 2021
                               2022
"With courts being the centre of dispute resolution in common law jurisdictions like
  Singapore, being in the JLC programme offers me a unique top-down perspective
of Singapore's legal system. It is truly a privilege to be given such an opportunity to
         contribute to the development of Singapore's autochthonous legal system,
 researching novel legal issues, and considering the legal and policy implications of
     different decisions. I owe a huge debt of gratitude to my professors at NUS Law
       who never failed to inspire me with their dedication and passion for the law."

                                                                                            Wang Qiyu
                                                                                                Class of 2021
                                                                                          Justices' Law Clerk
                                         Recipient of the Chief Justice Prize and Lee Kuan Yew Gold Medal
                                                                                 Class of 2021 Valedictorian
Elective Law Modules
One formidable strength of NUS Law is the broad and diverse range of elective modules that we offer. Students choose modules from
many clusters including Asian Legal Studies, Civil Law, Corporate & Financial Services Law, Intellectual Property & Technology Law,
International & Comparative Law, International Arbitration & Dispute Resolution, Law & Society, Maritime Law, Private Law, Research,
and Skills.

While the modules range from the theoretical to the practical, the overriding objective is to provide students with a liberal education
through the medium that will allow them to maximise their potential to the fullest degree.

Accordingly, many of the modules integrate relevant cross-disciplinary and policy perspectives to give students a deep and rich
understanding of how the law operates within society and the factors that influence the development and application of the law.

(The elective modules offered in any given year are subject to change.)

                                                    Asian Legal Studies

  Arbitration and Dispute Resolution in China                             Comparative Corporate Law in East Asia
  ASEAN Economic Community Law and Policy                                 Comparative State and Religion in Southeast Asia
  ASEAN Law and Policy                                                    Constitutionalism in Asia
  Capital Markets Law in Mainland China and HKSAR                         Crossing Borders: Law, Migration & Citizenship
  China and International Arbitration                                     Future of Int'l Commercial Arbitration in APAC Region
  China and International Economic Law                                    Human Rights in Asia
  China, India and International Law                                      Indonesian Law
  Chinese Banking Law                                                     International Law and Asia
  Chinese Commercial Law                                                  Islamic Law
  Chinese Contract Law                                                    Japanese Corporate Law and Governance
  Chinese Corporate and Securities Law                                    Law and Democracy in East Asia
  Chinese Intellectual Property Law                                       Law of the Sea: Theory and Practice
  Chinese Legal Tradition & Legal Chinese                                 Law, Economics, Development, and Geography
  Climate Change Law                                                      Law, Institutions and Business in Greater China
  Comparative Civil Law: Thai Contract Law                                Regulation and Geography
  Comparative Constitutional Law                                          Strategies for Asian Disputes - A Comparative Analysis
  Comparative Constitutionalism in Southern Asia                          Traditional Chinese Legal Thought

                                                             Civil Law

  Arbitration and Dispute Resolution in China                             Civil Law Approaches to Conflict of Law
  Capital Markets Law in Mainland China and HKSAR                         Comparative Civil Law: Thai Contract Law
  China and International Arbitration                                     Constitutionalism in Asia
  China and International Economic Law                                    European Company Law
  China, India and International Law                                      EU Maritime Law
  Chinese Banking Law                                                     Indonesian Law
  Chinese Commercial Law                                                  Japanese Corporate Law and Governance
  Chinese Contract Law                                                    Law and Democracy in East Asia
  Chinese Corporate and Securities Law                                    Law, Institutions, and Business in Greater China
  Chinese Intellectual Property Law                                       Principles of Civil Law: Law of Obligations & Property
  Chinese Legal Tradition & Legal Chinese                                 Traditional Chinese Legal Thought

16
16 || UNDERGRADUATE
      UNDERGRADUATE PROGRAMMES
                    PROGRAMMES 2021
                               2022
Corporate & Financial Services Law

Advanced Contract Law                                         International Contract Law: Principles and Practice
Alternative Investments                                       International Economic Law & Relations
ASEAN Economic Community Law and Policy                       International Investment Law
Banking Law                                                   International Investment Law and Arbitration
Business & Finance for Lawyers                                International Projects Law and Practice
Capital Markets Law in Mainland China and HKSAR               International Regulation of Finance & Investment Markets
Charity Law Today                                             Japanese Corporate Law and Governance
China and International Economic Law                          Law & Economics of Corporate Bankruptcy & Insolvency
Chinese Banking Law                                           Law and Practice of Investment Treaties
Chinese Commercial Law                                        Law of Agency
Chinese Contract Law                                          Law of Insurance
Chinese Corporate and Securities Law                          Law, FinTech and the Platform Economy
Climate Change Law & Policy                                   Law, Institutions and Business in Greater China
Commercial Conflict of Laws                                   Liability of Corporate Groups and Networks
Comparative Civil Law: Thai Contract Law                      Maritime Conflict of Laws
Comparative Corporate Governance                              Mergers & Acquisitions
Comparative Corporate Law                                     Mergers and Acquisitions: A Practitioner's Perspective
Comparative Corporate Law in East Asia                        Monetary Law in Comparative Perspective
Competition Law and Policy                                    Multinational Enterprises and International Law
Compliance and Risk Management                                Personal Property Law
Conflict of Laws in Int'l Commercial Arbitration              Private International Law
Construction Law                                              Regulation & Private Law in Banking & Financial Service
Corporate Insolvency Law                                      Regulation of Digital Platforms
Corporate Social Responsibility                               Restitution Of Unjust Enrichment
Corporate Tax: Profits & Distributions                        Secured Transactions Law
Credit & Security                                             Securities and Capital Markets Regulation
Digital Trade and Digital Economy                             Singapore Corporate Governance
Domestic & International Sale of Goods                        Tax Planning & Policy
European Company Law                                          Taxation Issues in Cross-Border Transactions
European Union Law                                            Taxation Law & the Global Digital Economy
Financial Regulation and Central Banking                      Taxation of Cross-Border Commercial Transactions I
Globalisation & International Law                             Taxation of Cross-Border Commercial Transactions II
International and Comparative Oil and Gas Law                 Topics in Law & Economics
International Commercial Arbitration                          Trade Finance Law
International Commercial Litigation                           Wealth Management Law
International Commodity Trading Law Clinic                    World Trade Law

                                     Intellectual Property & Technology Law

Advanced Copyright                                           International Intellectual Property Law
Art & Cultural Heritage Law                                  International Patent Law, Policy and Practice
Artificial Intelligence, Information Science & Law           International Trademark Law and Policy
Biotechnology Law                                            IT Law I
Chinese Intellectual Property Law                            IT Law II
Digital Trade and Digital Economy                            Law of Intellectual Property
Electronic Evidence                                          Law, FinTech and the Platform Economy
Entertainment Law: Pop Iconography & Celebrity               Legal Data Science
Fashion Law                                                  Legal Technology & Innovation
Foundations of IP Law                                        Privacy & Data Protection Law
Global Data Privacy Law                                      Protection Overlaps in Intellectual Property Law
Intellectual Property Arbitration                            Public & Private International Copyright Law
Intellectual Property in Body, Persona & Art                 Regulation of Digital Platforms
Intellectual Property Rights and Competition Policy          Sports Law & Arbitration
International Copyright Law and Policy                       The Law of Cybersecurity, Privacy and Data Compliance

                                                                                                                     2022 | 17
                                                                                            UNDERGRADUATE PROGRAMMES 2021
International & Comparative Law

   Administration of Criminal Justice                           International Dispute Settlement
   Advanced Issues in the Law & Practice of Int'l Arbitration   International Economic Law & Relations
   Advanced Torts                                               International Economic Law Clinic
   An Uncensored History of International Law                   International Environmental Law & Policy
   Arbitration and Dispute Resolution in China                  International Human Rights Law
   ASEAN Economic Community Law and Policy                      International Humanitarian Law
   ASEAN Law and Policy                                         International Intellectual Property Law
   Aviation Law & Policy                                        International Investment Law
   Character Evidence in the Common Law World                   International Investment Law and Arbitration
   Charity Law Today                                            International Law and Asia
   China and International Economic Law                         International Law and Development
   China, India and International Law                           International Legal Process
   Choice of Law: Practice and Theories                         International Litigation: Themes and Practice
   Civil Law Approaches to Conflict of Law                      International Refugee Law
   Climate Change Law                                           International Regulation of Shipping
   Climate Change Law & Policy                                  International Regulation of the Global Commons
   Comparative Civil Law: Thai Contract Law                     International Space Law
   Comparative Constitutional Law                               International Water Law
   Comparative Constitutionalism                                Islamic Law
   Comparative Constitutionalism in Southern Asia               Law and Practice of Investment Treaties
   Comparative Corporate Law                                    Law of the Marine Environment
   Comparative Criminal Law                                     Law of the Sea: Theory and Practice
   Comparative Environmental Law                                Maritime Conflict of Laws
   Comparative Human Rights Law                                 Multinational Enterprises and International Law
   Conflict of Laws in Int'l Commercial Arbitration             Principles of Civil Law: Law of Obligations & Property
   Constitutionalism in Asia                                    Private International Law
   Current Problems in International Law                        Public & Private International Copyright Law
   Developing States in a Changing World Order                  Public Health Law and Regulation
   Domestic & International Sale of Goods                       Public International Law
   EU Maritime Law                                              Singapore at the UN – A Clinical Externship
   European Company Law                                         State Responsibility: Theory and Practice
   European Union Law                                           The Evolution of International Arbitration
   Foundations of Environmental Law                             The Fulfilled Life and the Life of the Law
   Freedom of Speech: Critical & Comparative Perspectives       The Trial of Jesus in Western Legal Thought
   Globalisation & International Law                            Trade Finance Law
   Government Contracts: Int'l & Comparative Perspectives       Traditional Chinese Legal Thought
   Human Rights in Asia                                         Transnational Terrorism and International Law
   International and Comparative Oil and Gas Law                United Nations Law and Practice
   International Commercial Arbitration                         Water Rights & Resources: Issues in Law & Development
   International Commercial Litigation                          World Trade Law
   International Contract Law: Principles and Practice

                                 International Arbitration & Dispute Resolution

   Advanced Issues in the Law & Practice of Int'l Arbitration    International Arbitration & the New York Convention
   Advanced Practicum in International Arbitration               International Commercial Arbitration
   Arbitration and Dispute Resolution in China                   International Contract Law: Principles and Practice
   China and International Arbitration                           International Dispute Settlement
   Comparative Evidence in International Arbitration             International Investment Law
   Complex Arbitrations: Multiparty - Multicontract              International Investment Law and Arbitration
   Conflict of Laws in Int'l Commercial Arbitration              Law and Practice of Investment Treaties
   Current Challenges to Investment Arbitration                  Mediation
   Energy Arbitration                                            Mediation/Conciliation of Inter- & Investor-State Disputes
   Future of Int'l Commercial Arbitration in APAC Region         Negotiation
   Government Contracts: Int'l & Comparative Perspectives        SIAC and Institutional Arbitration
   ICC Arbitration                                               Sports Law & Arbitration
   Intellectual Property Arbitration                             Strategies for Asian Disputes - A Comparative Analysis
   Interim Measures in International Arbitration                 The Evolution of International Arbitration
   International Arbitration & Dispute Resolution Research       World Trade Law

18
18 || UNDERGRADUATE
      UNDERGRADUATE PROGRAMMES
                    PROGRAMMES 2021
                               2022
Law & Society

  Advanced Criminal Legal Process                                               Jurisprudence
  Behavioural Economics, Law & Regulation                                       Law and Religion
  Civil Justice and Procedure                                                   Legal History: Themes and Perspectives
  Comparative Criminal Law                                                      Medical Law and Ethics
  Comparative State and Religion in Southeast Asia                              Philosophical Foundations Of Contract Law
  Corporate Social Responsibility                                               Regulation & Political Economy
  Criminal Practice                                                             Regulatory Foundations of Public Law
  Crossing Borders: Law, Migration & Citizenship                                Restitution of Unjust Enrichment
  Environmental Law                                                             Singapore Legal History
  Family Law and Practice                                                       The Trial of Jesus in Western Legal Thought
  Freedom of Speech: Critical & Comparative Perspectives                        Theoretical Foundations of Criminal Law
  Harms and Wrongs                                                              Transnational Terrorism and International Law

                                                              Maritime Law

  Admiralty Law & Practice                                                      Law of Marine Insurance
  Carriage of Goods by Sea                                                      Law of the Marine Environment
  Charterparties                                                                Law of the Sea: Theory and Practice
  Domestic & International Sale of Goods                                        Maritime Conflict of Laws
  EU Maritime Law                                                               Maritime Law
  International and Comparative Oil and Gas Law                                 Multimodal Transport Law
  International Regulation of Shipping                                          Trade Finance Law

                                                                Private Law

  Advanced Contract Law                                                         International Contract Law: Principles and Practice
  Advanced Torts                                                                Law of Insurance
  Carriage of Goods by Sea                                                      Law of Marine Insurance
  Charterparties                                                                Legal History: Themes and Perspectives
  Comparative Civil Law: Thai Contract Law                                      Principles of Civil Law: Law of Obligations & Property
  Corporate Insolvency Law                                                      Private International Law
  Credit & Security                                                             Remedies
  Domestic & International Sale of Goods                                        Restitution of Unjust Enrichment

                                                                  Research

                                         University Research Opportunities Programme / Directed Research (DR)

                                                                      Skills

  Advanced Criminal Litigation - Forensics on Trial                             Negotiation
  International Commodity Trading Law Clinic                                    NUS Entrepreneurship Society Collaboration Clinic
  International Economic Law Clinic                                             NUS-State Courts Judicial Clerkship Programme
  International Investment Law Clinic                                           Singapore at the UN – A Clinical Externship
  International Legal Process                                                   The Access to Justice Low Bono Litigation Clinic
  International Moots and Other Competitions                                    The Capital Offences Criminal Litigation Clinic
  Law in Action: Legal Policymaking Externship                                  The Corporate Law Clinic
  Legal Argument & Narrative                                                    The Evolving Legal Landscapes Clinic
  Legal Research: Method & Design                                               The Pro Bono Criminal Law Litigation Clinic
  Mediation                                                                     The Pro Bono Family Law Litigation Clinic

20 | UNDERGRADUATE PROGRAMMES 2021                                                                            UNDERGRADUATE PROGRAMMES 2022 | 19
Double Degree and
Concurrent Degree Programmes

  Double Degree in Business Administration (BBA (Hons)) & Law (LLB (Hons))

  The double honours degree in Business Administration and Law is a five-year programme offered jointly by the Business
  School and NUS Law. The programme is established in line with NUS' aim of attracting the best students from Singapore and
  around the world, keen on having a quality education and leveraging on interdisciplinary opportunities in a university ranked
  amongst the world's best.

  Double Degree in Economics (BSocSci (Hons)) & Law (LLB (Hons))

  The double honours degree in Economics and Law is a five-year programme offered jointly by the Faculty of Arts and Social
  Sciences and NUS Law. Economics and Law are, in some areas, complementary disciplines. Singapore is a regional centre for
  legal services, and much of our international legal work involves commercial, corporate and financial law. This means there
  is – and will continue to be – a demand for lawyers with a strong background in Economics, as well as for economists trained in
  law. Likely future employers include law firms, large commercial banks, and institutions such as the Monetary Authority of
  Singapore and the Competition Commission of Singapore.

  Concurrent Degree in Law (LLB (Hons)) & Master in Public Policy (MPP)

  The concurrent degree programme in Law and Public Policy offers law students, particularly those interested in a career in the
  legal, civil, or foreign service, the opportunity to complete in four-and-a-half years, two degrees that normally take six years to
  complete if pursued separately. The Lee Kuan Yew School of Public Policy helps its students to understand the complex issues
  that challenge policymakers daily and offers a strong curriculum anchored firmly within an Asian context. NUS Law on the
  other hand, offers rigorous training in public law, international law, and governance, and has a long history of placing its
  graduates in leading positions within the government and public service.

                                "I look forward to coming to NUS each year. The student body
                                is wonderfully cosmopolitan. I'm glad that many students
                                have kept in touch over the years and some have even visited
                                me in Oxford."

                                Professor Mindy Chen-Wishart
                                Dean
                                Law Faculty, Oxford University

20 | UNDERGRADUATE PROGRAMMES 2022                                                                  UNDERGRADUATE PROGRAMMES 2021 | 21
Special Programmes

Law-Ridge View Residential College Programme (RVRC)

The RVRC Programme is a two-year residency which takes an integrated inter-disciplinary approach, designed to cultivate students'
holistic development to help them prepare for, and embrace life in the university and the work environment after graduation. The key
to the unique RVRC integrated curriculum is the value of interconnectivity between knowledge building and the role of interaction
and conversations within the learning community. At RVRC, co-academic activities are well integrated and interconnected to become
the catalyst for strategic learning outcomes beyond the classroom.

Law-University Town College Programme (UTCP)

The UTCP is a multidisciplinary academic programme offered in the College of Alice & Peter Tan, Residential College 4 and Tembusu
College at University Town. This unique programme offers students an opportunity to read prescribed electives outside their majors
and pursue other subjects of interest while living and learning with the College community. Through this programme, students will
develop strategies for clear and impactful writing skills, to chisel their inquiry and critical reasoning skills. It also grooms them to be
able to clearly articulate their ideas on issues that are of global and Asian concern.

NUS College (NUSC)

The NUSC curriculum empowers students to be globally-minded problem solvers who are ready to learn across boundaries and
collaborate with others to make an impact on the world. To achieve this, NUSC offers students a holistic and interdisciplinary
education which is delivered in small group seminar-style classes, intertwining living and learning. A wealth of diverse perspectives,
local and global, are woven into the curriculum. Experiential learning programmes and dedicated moments of reflection are also
integral to the curriculum, to develop cross-cultural competencies and foster personal development in its students by encouraging
them to be curious, critical, open-minded and adaptable.

For more information on the NUSC Difference, please visit https://nuscollege.nus.edu.sg/

22 | UNDERGRADUATE PROGRAMMES 2021                                                                     UNDERGRADUATE PROGRAMMES 2022 | 21
Global Student Exchange Partnerships

  58 21

   THE AMERICAS

         CANADA
         Dalhousie University
         McGill University
         Osgoode Hall Law School of York University
         Queen's University at Kingston
         University of British Columbia
         University of Toronto
         University of Victoria
         Western University

         USA
         Boston University
         Duke University
         Georgetown University
         New York University
         Northwestern University
         Stanford Law School
         The University of Texas at Austin
         University of Illinois @ Urbana Champaign
         Washington University, St. Louis

24
22 || UNDERGRADUATE
      UNDERGRADUATE PROGRAMMES
                    PROGRAMMES 2021
                               2022
EUROPE

 BELGIUM                                           ITALY                            UK
 Katholieke Universiteit Leuven                    Bocconi University               Center for Transnat'l Legal Studies
                                                                                    Durham University
 DENMARK                                           SPAIN                            King's College London
 University of Copenhagen                          IE Law School                    Newcastle University
                                                                                    Queen Mary University of London
                                                                                    University of Bristol
 GERMANY                                           SWEDEN                           University of Cambridge
 Bucerius Law School                               Stockholm University
                                                                                    University College London
                                                                                    University of Manchester
 IRELAND                                           THE NETHERLANDS                  University of Nottingham
 Trinity College Dublin                            Erasmus University Rotterdam
 University College Dublin                         Tilburg University

                                                                                  ASIA-PACIFIC

                                                                                    AUSTRALIA
                                                                                    University of Melbourne
                                                                                    University of Queensland
                                                                                    University of Sydney

                                                                                    PEOPLE'S REPUBLIC OF CHINA
                                                                                    China University of Political Science and Law
                                                                                    East China University of Political Science & Law
                                                                                    Fudan University
                                                                                    Peking University
                                                                                    Renmin University of China
                                                                                    Shanghai Jiao Tong University
                                                                                    Tsinghua University

                                                                                    HONG KONG SAR
                                                                                    University of Hong Kong

                                                                                    INDIA
                                                                                    National Law School of India University

                                                                                    INDONESIA
                                                                                    Universitas Indonesia

                                                                                    JAPAN
                                                                                    Kyushu University
                                                                                    Nagoya University

                                                                                    KOREA
                                                                                    Seoul National University
                                                                                    Sungkyunkwan University

                                                                                    NEW ZEALAND
                                                                                    University of Auckland
                  MIDDLE EAST                                                       Victoria University of Wellington

                        ISRAEL                                                      VIETNAM
                        Hebrew University of Jerusalem                              Hanoi Law University

                                                                                                                  2022 | 25
                                                                                         UNDERGRADUATE PROGRAMMES 2021   23
Exchange Plus Programme
Exchange Plus programmes are available to students on the four-year LLB programme. Under these arrangements, students will
complete three years at NUS and then go to one of the partner universities listed below to read an LLM for one year. Upon successful
completion of the LLM, NUS Law students will graduate with an LLB (Hons) from NUS and an LLM from the partner university.

           New York University                            Boston University                          Erasmus University

          King's College London                        University of Melbourne                      University of Toronto

                                                                      "
                                                                          My time with Erasmus University Rotterdam was nothing
                                                                          short of eye-opening. As the only Exchange Plus
                                                                          university that is based in a civil law jurisdiction, it
                                                                          allowed me to experience things from both the European
                                                                          and civil law perspective. This also served as a nice
                                                                          complement to the already multi-faceted experience
                                                                          which NUS Law provides. As the icing on top, life in
                                                                          Europe and Rotterdam was rarely a dull moment.
                                                                          Whether be it meeting friends from around the world,         "
                                                                          exploring historical sites or even an evening stroll along
                                                                          the river Maas against the backdrop of eclectic
                                                                          skyscrapers, there is undeniably something for everyone.

                                                                          Leon Goh
                                                                          Class of 2022
                                                                          Erasmus University

"
    Studying in UofT has been everything I expected and so
    much more. The academic program gave me the
    opportunity to learn from leading academics and
    professionals in a variety of interdisciplinary fields. Outside
    the classroom, the city is home to one of the most culturally
    diverse populations in the world and every street shines with
    its own unique identity. With sport events throughout the
                     "
    year and beautiful landscapes just a short drive away, there
    is always somewhere to explore while living and studying in
    this vibrant city.

    Nicholas Khoo
    Class of 2022
    University of Toronto

                                                                      "
                                                                          The NUS-King's College London LLB-LLM Exchange Plus
                                                                          Programme was a fantastic experience. For one, King's
                                                                          offers various interesting modules based on recent trends
                                                                          such as cryptocurrency, financial technology and electronic
                                                                          commerce. I also had the opportunity to learn from some
                                                                          of the world's leading professors and to interact with a
                                                                          diverse student population - which made the overall
                                                                          experience enriching and intellectually stimulating. All
                                                                                                       "
                                                                          these, coupled with living in one of the most exciting and
                                                                          vibrant cities in the world, made my LLM experience at
                                                                          King's an unforgettable one.

                                                                          Nathanael Po
                                                                          Class of 2023
                                                                          King's College London

24 | UNDERGRADUATE PROGRAMMES 2022                                                                UNDERGRADUATE PROGRAMMES 2021 | 23
Explore the World
The Student Exchange Programme offers an excellent opportunity to study the laws of a foreign legal system up close. Exchange
students experience different cultures and lifestyles, make new acquaintances, and of course, travel. The Programme enables NUS
Law students to spend either one or both semesters of their third year in one of our partner law schools.

Students in the concurrent degree programme may spend one semester of their third year and students in the double degree
programme may spend one semester of their fourth year in one of our partner universities. NUS Law also hosts incoming exchange
students from our partner universities, adding to the vibrancy of the Law School.

                                                                    "
                                                                        My exchange experience was so much more than I
                                                                        anticipated. I ticked off things on my bucket list such as
                                                                        bungee jumping and ski diving, solo traveling and
                                                                        becoming fast friends with people from all over the world.
                                                                        Meeting people from all walks of life, from different
                                                                        cultures, with different worldviews, shaped my values and
                                                                                                                            "
                                                                        allowed me to grow. My advice: step outside your comfort
                                                                        zone. Do what scares you. Be open to new experiences,
                                                                        meeting new people and different ways of thinking.

                                                                        Clara Nah
                                                                        Class of 2021
                                                                        Victoria University of Wellington

"
    Exchange at Washington DC opened up my eyes to
    different cultures and perspectives. My classmates were all
    postgraduates and older than me, so classes were pretty
    intimidating for me at first. DC is also a food paradise -
    owing to the immigrant population, I managed to taste
    different cuisines like Salvadoran, Ethiopian, Mexican,
                                                    "
    Afghani etc. Nonetheless, my favourite memory is driving
    3 hours every weekend to the east coast at Assateague
    Island to camp and surf with other local surfers!

    Cheng Wai Yee
    Class of 2021
    Georgetown University

26 | UNDERGRADUATE PROGRAMMES 2021                                                              UNDERGRADUATE PROGRAMMES 2022 | 25
Admissions
Each year, around 240 students enter the LLB programme at NUS Law. Although most of the LLB students are Singaporeans,
the programme is also open to international students.

For more information, please visit the NUS Law website at law.nus.edu.sg/admissions

Four-Year LLB Programme

Local Qualifications

   Qualifications                                                             Requirements

                       •   Good overall 'A' level results and
                       •   At least B grade in H1 General Paper (GP), or a good pass in H2 Knowledge & Inquiry (KI); or a minimum SAT
                           Critical Reading / Evidence-Based Reading and Writing score of 700 accompanied by a minimum E grade for
 Singapore-                GP/KI.
 Cambridge 'A' level
                       Note: An improved GP grade of B or better or a good pass in KI from another sitting can qualify one for application
                       to Law, but only the GP or KI grade obtained in the same sitting as the other main 'A' level content papers can be
                       used for computation of the admission score.

                       •   Good IB results, including at least grade 5 for:
                           - SL/HL English A: Language and Literature;
                           - SL/HL English A: Literature;
                           - SL/HL English B; or
 International             - SL Literature & Performance
 Baccalaureate (IB)
                       Notes: A minimum SAT Critical Reading / Evidence-Based Reading and Writing Score of 700 accompanied by a
                       minimum grade 4 for SL English or SL Literature & Performance can also qualify one for application to Law.

                       Those completing IB in the year of admission to NUS may apply based on their projected results.

                       •   Excellent polytechnic results
 Diplomas from
                       •   At least A2 grade in English Language at 'O' level and preferably a Certificate of Merit (COM) from the
 Local Polytechnics
                           polytechnic studies

 NUS High School       •   At least B+ grade for English modules EL5131 and EL6131 or a minimum SAT Test Critical Reading/
 Diploma                   Evidence-Based Reading and Writing score of 700 with at least C grade for EL5131 and EL6131.

International Qualifications
Detailed admissions requirements for those presenting international qualifications (including Singaporeans / Singapore PRs) are
available at the NUS Office of Admissions website: www.nus.edu.sg/oam/apply-to-nus

Those who possess equivalent high school qualifications, which are in the non-English medium are required to submit proof
of their proficiency in the English language, for example, a minimum TOEFL score of 600 (paper-based) or 100 (internet-based)
or IELTS score of 7.0. International applicants presenting the International Baccalaureate (IB) are required to meet the stated
admissions requirements.

28
26 || UNDERGRADUATE
      UNDERGRADUATE PROGRAMMES
                    PROGRAMMES 2021
                               2022
Double Degree Programmes

For Double Degree programmes, applicants must meet the admission requirements of both NUS Law and NUS Business School, or College of
Humanities and Sciences.

Application Procedures
The NUS Office of Admissions (OAM) administers all applications for undergraduate programmes. Different application deadlines and
procedures apply to different categories and high school qualifications. For more information, please visit nus.edu.sg/oam/. Under
"Apply To NUS", please select the relevant category to file your application.

Shortlisting and Selection
To be considered for shortlisting for the written test and interview, applicants should indicate Law as the first or second choice under
the choice of courses. If you are interested in the Double Degree Programmes or Concurrent Degree Programme, you should opt for
these in the same application form.

Written Test and Interview
Shortlisted applicants will be required to sit for a written test and attend a formal interview, usually held in mid-April.

Tuition Fees
The cohort-based fee system has been implemented since Academic Year (AY) 2008/2009. Under this system, tuition fees for the new
undergraduate intake cohort of students will be fixed throughout the student's entire candidature. This enables students to better
plan the financing of their undergraduate studies.

The table below reflects the applicable fees (per annum amounts) for the Undergraduate Intake Cohort of AY2021/2022.

                                   Subsidised Fees                                                   Singapore Dollars (S$)

                                  Singapore Citizens                                                         S$12,650

                           Singapore Permanent Residents                                                     S$17,700

                                International Students                                                       S$27,050

Details of tuition fees for AY2022/2023 will be published at the Registrar's Office website at www.nus.edu.sg/
registrar/administrative-policies-procedures/undergraduate/undergraduate-fees

                                                                                                                               2022 | 29
                                                                                                      UNDERGRADUATE PROGRAMMES 2021   27