UNIVERSITY-LEVEL PROSPECTUS 2021/22 - Petroc
Page content transcription
If your browser does not render page correctly, please read the page content below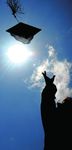 CONTENTS
 LEVELS AND QUALIFICATIONS                           4

 FEES AND LOANS                                      5

 ENTRY REQUIREMENTS                                  6

 WHY STUDY AT PETROC?                                7

 OUTSTANDING FACILITIES                              8

 LEARNING TECHNOLOGIES & LIBRARY SERVICES           10

 SUPPORTING YOU                                     11

 PARTNERSHIP WITH THE UNIVERSITY OF PLYMOUTH        12

 YOUR GRADUATION                                    13

 WORKING WITH INDUSTRY                              14

 NEW FOR 2021/22                                    15

 INSTITUTE OF TECHNOLOGY                            16

 ACCESS TO HIGHER EDUCATION (HE) DIPLOMAS           18

 HIGHER NATIONAL CERTIFICATES (HNCs)                24

 PROFESSIONAL QUALIFICATIONS                        26

 FOUNDATION DEGREES                                 30

 BA AND BSc HONOURS DEGREES                         46

 PARTNERSHIP WITH THE UNIVERSITY OF BOLTON          52

 HIGHER & DEGREE APPRENTICESHIPS                    54

 COURSE INDEX                                       64

LOCATION KEY:
     UNIVERSITY CENTRE, BRANNAMS

     NORTH DEVON CAMPUS                 MID DEVON CAMPUS

University-Level Prospectus | INTRODUCTION

                                         At Petroc, we want to help you to realise your higher education
                                         dreams and ambitions.
                                         Petroc has been delivering a range of degree-level courses for over 30 years. Every year
                                         we develop and design new courses in line with local business and in partnership with
                                         the University of Plymouth, and we are now proud to be able to provide our community
                                         with a wide variety of programmes - from HNCs and Foundation Degrees to Higher
                                         Apprenticeships and Honours Degrees - in an array of subject areas including education,
                                         computing, science, engineering, and health and care.

                                         We understand that studying at degree level involves a high level of commitment and
                                         there may be personal and professional circumstances that you need to consider. We aim
                                         to make your learning journey as simple as possible so that you can completely focus on
                                         achieving your education goals.

Choosing to stay local, means that not only do you get full access to everything you would expect from a university - including
excellent facilities, resources and teaching - you can also stay close to your support network.

We offer a supportive study environment where small classes, extensive student support and dedicated academics will inspire,
challenge and support you. Our exceptional links to local industry will enrich your degree, enhance your CV and help you stand out
when you apply for a job. And what's more, there are many ways in which you can receive financial support, so don't let finances
stand in your way; studying for a Higher Education course can be a viable and affordable option.

Studying at degree level is an adventure, a leap forward on your learning journey that will open doors, provide exciting opportunities
and pave the way for you to make an impact on all that you embark upon in the future.

We'd love for you to join our university community and, in addition to fulfilling your knowledge and skills aspirations, for you to make
new lifelong friends with your fellow learners and lecturers.

We look forward to welcoming you.

Sean Mackney
Principal and CEO

                                                                       70% OF BA HONOURS
     OVER 3,000                                                        STUDENTS ACHIEVE A
     GRADUATES SINCE 2001                                              FIRST OR A 2:1

                                         Success IS CLOSER THAN YOU THINK
                                                                                                                      petroc.ac.uk/he      3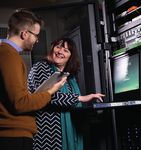 LEVELS AND QUALIFICATIONS
    Below is a guide to the qualifications and levels available to you at Petroc.

      LEVEL 6 : Honours Degree, Degree Apprenticeship

      LEVEL 5 : Foundation Degree (Year 2), Higher Apprenticeship, Degree Apprenticeship,
                         Professional Qualifications

      LEVEL 4 : Foundation Degree (Year 1), Higher Apprenticeship, Degree Apprenticeship,
        		                HNC, Professional Qualifications, Certificate in Higher Education

      LEVEL 3 : A-levels, BTEC Subsidiary and Extended Diplomas, T-levels, Apprenticeships,
                         NVQ Level 3, Access to Higher Education Diplomas, Professional Qualifications

    For a detailed explanation of qualifications and levels visit petroc.ac.uk/levels-explained

    Please note: Some courses have specific entry requirements; these will be discussed at interview, where relevant.

    "Coming to Petroc allowed me to stay within the local area of North Devon whilst studying at a place where I had previously studied,
    and had been encouraged by supportive staff to carry on my educational journey.

    I chose the FDA Music Technology & Production course due to the highly enjoyable time I had spent on the BTEC Music Technology
    course at Petroc. I really enjoyed the 'hands-on' practical feel that Petroc offered throughout the degree; I expected a world of
    exams but was surprised with the support I received throughout.

    After completing my course at Petroc, I then moved on to a 3rd year to gain a BA (Hons) in Music Technology at Bristol University,
    and now have completed a full circle and have come back to Petroc to study my Certificate in Education."

    HARRY DERGES | FDA MUSIC TECHNOLOGY & PRODUCTION
                                                                                                       FIND OUT MORE ONLINE
                                                                                                       PETROC.AC.UK
4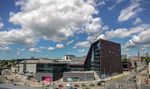 University-Level Prospectus | FEES AND LOANS

FEES & LOANS
We know that money can sometimes be a worry when studying for a degree, but the good news is that you may be eligible for a
Tuition Fee Loan and/or a Maintenance Loan.

A Tuition Fee Loan of up to £9,250 is available through Student Finance England. This loan is paid directly to Petroc.

Maintenance Loans are provided by the Government, and can help you with living costs (e.g. rent, bills, food, nights out). The loan
is paid directly into your bank account at the start of each term.

You will need to repay your loan at 9% of your income over and above £26,575. However, you won't have to repay your loan until you
earn at least £26,575 per year. If your earnings drop below £26,575, your loan repayments stop. If you have not cleared the balance
after 30 years, it will be written off. All repayments are deducted at source from your pay.

To find out if you are eligible for a loan, and to apply, visit www.gov.uk

For information about finance for Access to Higher Education Diplomas, please refer to page 19.

                      HIGHER EDUCATION STUDENT                                                IN 2018/19, THE
                      SUPPORT REACHED                                                         AVERAGE FULL-TIME
                      £17.1 BILLION                                                           MAINTENANCE LOAN
                      IN ACADEMIC YEAR 2018/19¹                                               PAID OUT WAS £6,150¹

SOURCES OF STUDENT INCOME
Below is an example of sources of student income, with the data taken from The Which? University Student Survey, conducted by
YouthSight on behalf of Which?.

                                                   36% PART/                                                             6%
                                                   FULL-TIME                                                             CREDIT
                                                   SUMMER                21%                                             CARD
                                                   WORK                  OVERDRAFT
        50% MONEY
        FROM PARENTS
                                                                                                                  4% OTHER
                                    34% PART/
                                    FULL-TIME                            12% MONEY FROM
                                    WORK                                 OTHER FAMILY                 2% PERSONAL
                                    DURING TERM                                                       BANK LOAN
                                                                       8% NO (OTHER)
         36% SAVINGS                                                   SOURCES OF
                                                                       INCOME                          1% HARDSHIP LOAN
1
    gov.uk
                                                                                                                   petroc.ac.uk/he    5
ENTRY
    REQUIREMENTS
    Every Higher Education (HE) course will have its own
    specific entry requirements – please take a look at your
    chosen course on our website for more details.

    Whilst the majority of degree programmes require 56
    UCAS points, other skills and training may be taken into
    account such as relevant employment experience.

    HOW DO I APPLY?
    FOR FOUNDATION DEGREES AND
    HONOURS DEGREES:
    If you are applying to Petroc as well as other Higher
    Education institutions, please go to www.ucas.co.uk.
    You will need to enter the the institution code name
    'PETRO', institution code 'P51' and the course code (listed
    under each course title in this guide).

    Alternatively, if you are only applying for courses
    facilitated by Petroc, you can do so through our website,
    www.petroc.ac.uk.

    NB: You will see two codes listed under each course. The
    first code (beginning HEB or HET) is the Petroc course
    code; the second code is the code you must use for
    applications via UCAS.

    FOR ALL OTHER HIGHER EDUCATION (HE) COURSES:
    Please apply via the Petroc website at
    www.petroc.ac.uk.

       FIND OUT MORE ONLINE
       PETROC.AC.UK

    Disclaimer: Please be aware that module titles and
    course delivery may be subject to change. Please refer to
    our website for the latest information.
6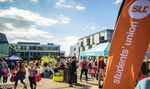 University-Level Prospectus | WHY STUDY AT PETROC?

WHY STUDY AT PETROC?
There are so many reasons why studying for a degree is a great pathway for your future. And even more reasons why Petroc is the
perfect place to study!

Although studying for a degree-level course can be hard work, there are plenty of benefits. As a graduate, you are more likely
to have better employability and career opportunities, your earning potential will increase, and you can be sure that you will
experience and encounter many exciting opportunities that will support your personal growth and development.

When you study at Petroc, we can offer you a high quality standard of courses (delivered in partnerships with the University of
Plymouth and the University of Bolton), we can help you achieve excellent results (over 70% of students achieve a first class or
2:1 degree), we provide exceptional partnerships with local businesses, and we will provide you with a highly supportive learning
environment with small class sizes and flexible learning. And, by staying local, you can also avoid incurring the living and travel
costs which students usually face when moving away for university. What's more, Petroc is more affordable than many universities
and HE providers as it currently costs £7,400 per year (which is less than the national average of £9,000).

With almost 20 years of HE expertise and fantastic partnerships across the region and beyond, Petroc will help you realise
your goals. So whether you are looking to upskill in your relevant sector, increase your professional knowledge or change jobs
completely, Petroc are here to help you go further in life.

            "It's always a good time to pursue Higher Education because your qualifications
            will increase your chances of building a successful career and earning potential,
            but in this period of economic uncertainty this is true now more than ever."
            CRAIG LITSTER | ASSISTANT PRINCIPAL AND HEAD OF HIGHER EDUCATION

                                                                                                                    petroc.ac.uk/he   7

OUTSTANDING FACILITIES
    Petroc has three campuses situated across beautiful North Devon (Sticklepath and Roundswell in Barnstaple) and Mid Devon
    (Tiverton). Over recent years, we have transformed our campuses to create modern, stimulating and exciting learning environments
    in which our learners thrive.

    Our teaching spaces and workshops are some of the best in the region, boasting our brand new Institute of Technology (which
    houses a wide range of design, engineering and manufacturing facilities including electronics design, manufacture and testing
    laboratories, a bespoke area for developing virtual environments and the latest specification networking, software, and data
    engineering facilities), a Clinical Simulation Suite (a 10-bed ward containing the latest medical devices and six speaking and moving
    nursing mannequins), The Factory venue space (with industry-standard sound booths), high spec science labs, and our fantastic
    Animal Centre to name but a few!

    Our study spaces incorporate important quiet areas as well as spaces where you can work in groups. We can also provide you with
    college computers or Chromebooks and you can hire out a range of media equipment including books, journals, headphones, iPads,
    cameras and tripods.

    And when you aren't studying, you can enjoy one of our many food halls, social spaces, Costa coffee outlets and outdoor areas.

    For a closer look at our campuses and facilities, take a look at the 360° virtual tours on our website at petroc.ac.uk/campus-tours.

    ACROSS THE CAMPUSES AT PETROC YOU'LL FIND:

    •   Animal Centre                                                                                     FIND OUT MORE ONLINE
    •   Clinical Simulation Suite                                                                         PETROC.AC.UK
    •   Costa outlets

                                                                                                                                     MID DEVON CAMPUS
    •   Creative studios
    •   Fine dining restaurants
    •   Food outlets
    •   Gym and fitness suites
    •   HE Common Room
    •   HE student social spaces
    •   IT 'super suites'
    •   Recording studios
    •   Science labs
    •   South West Institute of
        Technology (SWiOT)
    •   Specialist engineering centres                                THE TAW
    •   Specialist HE classrooms
                                                LIFESTYLE CENTRE
    •   The Factory (live music venue)
    •   The Lifestyle Centre
    •   Theatre
    •   Variety of study spaces
    •   And more!

8
University-Level Prospectus | OUTSTANDING FACILITIES

THE FACTORY

                                                                                                                     DANCE STUDIO
                                             MEDIA LAB

                                                                              ENGINEERING CENTRE

                                                            CREATIVE STUDIO

CONSTRUCTION
                                                                              SCIENCE LABS

FITNESS CENTRE
                                                                                                         petroc.ac.uk/he            9
                 PROPOSED NORTH ELEVATION

                 MATERIAL PRECEDENT IMAGES                                       INVERTED LOGO OPTIONS
                                                                                                                                        Works to f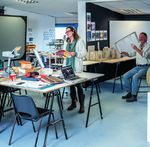 LEARNING TECHNOLOGIES
     & LIBRARY SERVICES
     FINDING                                                   QUIET PLACES TO STUDY
     INFORMATION                                               You'll find silent or quiet, relaxed and comfortable places to
     Petroc and the University of Plymouth provide a           work at Petroc. All areas have computers which can be pre-
     wide range of information resources, supporting           booked on or off site using the MyPC booking system. There
     your use of relevant and reliable information in          are friendly, experienced and knowledgeable members
     your studies. This information comes in many              of staff on hand to offer assistance. All computers in the
     formats, including books, e-books, e-resources,           study areas have a range of accessibility programmes, and
     and subject specific journals, books and DVDs.            we can also provide specialist equipment if required.
     Chromebooks and various recording devices are
     also available for loan with your student card and
     most items can be renewed and reserved online.

                                                                                                BOOK DELIVERY
     PRACTICAL SUPPORT                                    WORKSHOPS                             SERVICE
                                                                                                There is a book delivery
     The Leraning Technologies & Library Services         All Higher Education students         service between the campuses
     team can help you:                                   are given a series of specialist      in Barnstaple, Tiverton and
                                                          workshops designed to help            Brannams, enabling access
     •   Access Petroc Learning Technologies and          you succeed in your chosen            to any of the Petroc print
         Library Services and the University of           subjects. These workshops             resources wherever you are
         Plymouth to search for reliable information      are embedded within the               based. You may also order books
         in both print and electronic formats             timetable and include subject         from the University of Plymouth
                                                          research using the University         through Library Services.
     •   Use Harvard Referencing using Cite               of Plymouth and Petroc
         Them Right
                                                          resources, research skills
     •   Use Turnitin (originality-checking software)     and referencing, and
                                                          plagiarism awareness.
     •   Use computers                                                                             All study areas have
                                                                                                   WiFi access, so you can
     •   Print and photocopy items                                                                 connect your own devices.

10
University-Level Prospectus | SUPPORTING YOU

SUPPORTING YOU
                                                                       ADDITIONAL SUPPORT
FINANCIAL HELP
                                                                       We want to ensure that you have the support that
We know that money can sometimes be a worry when                       you need to complete your course. Please ensure
studying for a degree, but the good news is that you may be            you highlight any medical/learning needs clearly
eligible for a Tuition Fee Loan and/or a Maintenance Loan.             at the application stage, so we can discuss it at
                                                                       interview and ensure you are made aware of the
A Tuition Fee Loan of up to £9,250 is available through                most appropriate support options available.
Student Finance England. This is paid directly to Petroc.

Maintenance Loans are provided by the Government and
can help you with living costs (e.g. rent, bills, food, nights
out). The loan is paid directly into your bank account at the
start of each term.                                                   TRANSPORT
To find out if you are eligible for a loan, read about                It is possible to purchase a bus pass through the
repayment requiremnets, and learn how to apply, visit                 college; please visit the college website for more
www.gov.uk                                                            information and to apply. If you plan to drive to
                                                                      college, you can apply for an annual parking permit.

    SAFEGUARDING & PREVENT
    We take the welfare of all learners and staff very seriously and have a dedicated Safeguarding Team that responds to
    any concerns raised. For further information please refer to the Safeguarding Policy online. The Safeguarding Team
    can be contacted by phone on 01271 852370 or by email at safeguarding@petroc.ac.uk

  FIND OUT MORE ONLINE
  PETROC.AC.UK

                                                                                                               petroc.ac.uk/he 11
PARTNERSHIP WITH THE
     UNIVERSITY OF PLYMOUTH
     The University of Plymouth is renowned for high quality, internationally-leading education, research and innovation.

     With a mission to Advance Knowledge and Transform Lives, Plymouth is a top 50 research university with clusters of world-class
     research across a wide range of disciplines including marine science and engineering, medicine, cybersecurity and psychology*.
     A three-time winner of the Queen's Anniversary Prize for Higher and Further Education, most recently in 2019, the university
     continues to grow in stature and reputation.
     The university has a strong track record for
     teaching and learning excellence, and has one
     of the highest numbers of National Teaching
     Fellows of any UK university. With over 19,000
     students, and a further 7,500 studying for a
     Plymouth degree at partner institutions in the
     UK and around the world, and over 135,000
     alumni pursuing their chosen careers globally, it
     has a growing global presence.

     You will benefit from the services Petroc
     provides as well as the extra support and
     resources on offer at the University's campus.
     Together, we aim to offer the benefits of a large
     university with all the advantages of being
     taught in a smaller community atmosphere.

     As a partner college student, you can access
     online University services, use its library,
     electronic resources and learning support
     materials through its web-based student portal
     (including access to the Careers Service online
     careers information [MyCareer] portal). You
     can link in with the Students' Union (UPSU)
     and access sports clubs, societies, the advice
     service, volunteering opportunities, student
     representation and sports facilities.

        FOR FURTHER INFORMATION:
        T: 01752 585858
        E: prospectus@plymouth.ac.uk
        W: plymouth.ac.uk

                                                                                      *Research Fortnight Research Power League Table 2014.
12
University-Level Prospectus | YOUR GRADUATION

YOUR GRADUATION
At the end of your course, you will be invited to the Higher Education Graduation Ceremony, which usually takes place each October.

You will have worked hard for your degree and this is the perfect opportunity to celebrate your fantastic achievements with family
and friends!

                                                      "The Petroc Higher Education Graduation is a key highlight
                                                      of the year for me. The event brings together students, their
                                                      families, academic and support staff together with employers
                                                      and other supporters of Higher Education in North and Mid
                                                      Devon. It marks the culmination of the efforts of the students
                                                      and staff from the college and many at the university along
                                                      with other supporters in developing and delivering high
                                                      quality awards, the outcome of which helps to develop
                                                      individual career prospects, enhance the performance of
                                                      organisations and develop the region's economy."

                                                      MARK STONE, HEAD OF PARTNERSHIPS
                                                      ACADEMIC PARTNERSHIPS, UNIVERSITY OF PLYMOUTH

                                                                                                FIND OUT MORE ONLINE
                                                                                                PETROC.AC.UK

                                                                                                                   petroc.ac.uk/he 13
FOUNDATION YEAR PROGRAMME
     A foundation year programme is designed for students that would like to study Higher Education, but have not achieved a Level
     3 equivalent qualification such as A-levels, BTEC or Access to HE. Petroc plans to introduce a range of these Foundation Year
     Programmes in 2021/22 to include the following:

     FdA BUSINESS WITH FOUNDATION YEAR
     Upon progression to the FdA Business, students will undertake modules such Marketing, Accounting, Law,
     Enterprise and Corporate Strategy. These modules link directly to potential careers or entrepreneurship and
     are embedded with assessments that give students the opportunity to apply theory to the work environment.

     FdA EARLY CHILDHOOD STUDIES WITH FOUNDATION YEAR
     The programme will contain subject specific modules that provide a platform for studying the FdA Early
     Childhood Studies where students will study a range of further modules including Theories of Learning and
     Development, Interpersonal Skills, Welfare and Wellbeing, and Policy and Provision. These modules link
     directly to potential careers and/or further Higher Education study.

     FdSc HEALTH AND SOCIAL CARE WITH FOUNDATION YEAR
     Upon progression to the FdSc Health and Social Care, students will undertake modules such as Inclusive
     Practice, Lifespan Development, Work Based Learning, and, Health and Social Care Organisations. These
     modules link directly to potential careers and further Higher Education, and are embedded with assessments
     that give students the opportunity to apply theory to the work environment.

     FdSc PSYCHOLOGICAL STUDIES WITH FOUNDATION YEAR
     The programme will contain subject specific modules that provide a platform for studying the FdSc
     Psychological Studies at Levels 4 and 5. Upon progression to the FdSc Psychological studies, students will
     undertake modules such as Research Methods, Cognitive and Biological Psychology, Psychopathology,
     Counselling and Health and Illness. This can ultimately lead to progression to the BA (Hons) Human
     Behaviour programme.

     FdA TEACHING AND LEARNING WITH FOUNDATION YEAR
     The programme contains subject specific modules that provide a platform for studying the FdA Teaching
     and Learning at Levels 4 and 5. Upon progression to the FdA Teaching and Learning, students will undertake
     modules such as Inclusive Practice, International Perspectives, Theories of Learning and Development, and
     Young Childrens' Welfare and Wellbeing.

      For more information about any of these courses, please contact HE@petroc.ac.uk

14
University-Level Prospectus | NEW COURSES FOR 2021/22

NEW COURSES FOR 2021/22
These courses will be available to apply for in 2021; please check our website for further information.
Please note that these courses are subject to approval by the University of Plymouth at the time of going to print.

                                                             FdA ART AND CONTEMPORARY CRAFT
                                                             This course will explore the fundamental creative practise within
                                                             the fields of commercial Fine Art and Contemporary Craft.
                                                             Entrepreneurship will be embedded throughout the programme,
                                                             enabling you to explore the commercial potential your work has
                                                             to offer in local, national and international markets. You will
                                                             undertake various forms of research which will develop into
                                                             experimentation - from which finished outcomes will emerge.

    FdSc FOOD MANUFACTURING
    This course has been designed to address the skills
    shortages in management and leadership roles within
    food manufacturing in Devon and the wider South
    West region. It will provide a foundation of knowledge
    and insight to enable individuals to pursue a wide
    range of managerial positions within the industry.​

                                                               FdA SUSTAINABLE TOURISM MANAGEMENT
                                                               The short- and long-term sustainability of the tourist industry is
                                                               very important to the region. Enabling tourism to become more
                                                               responsive and proactive in terms of the social, environmental,
                                                               and economic change is undoubtedly an important concern.

      FdSc SUSTAINABLE ENVIRONMENT MANAGEMENT
      This course is a direct response to the declaration of a climate
      crisis by both the Government and Devon County Council.
      Petroc is situated in an Area of Outstanding Natural Beauty
      and UNESCO world heritage site Biosphere with Exmoor,
      Dartmoor and other rural environments all human-managed.
      We need to manage our environment in a sustainable way.                                                         petroc.ac.uk/he 15
(SWIoT)
     The South West has an outstanding reputation in the digital, engineering and manufacturing sectors, and North Devon in particular                                                                                                                                                                                               Contractor must che
                                                                                                                                                                                                                                                                                                                                     otherwise stated. On

     is home to some global players in these exciting, forward-thinking industries.
                                                                                                                                                                                                                                                                                                                                     immediately to the Ar
                                                                                                                                                                                                                                                                                                                                     Drawings supplied fo
                                                                                                                                                                                                                                                                                                                                     construction/tender p
                                                                                                                                                                                                                                                                                                                                     © Copyright.

                                                                                                                                                                                                                                                                                                                                         Rev   Descrip

     A unique collaboration was formed in 2017 to look at the skills gaps facing these sectors, and as a result, Petroc has invested in
                                                                                                                                                                                                                                                                                                                                    A          IoT - Cli

     the development of state-of-the-art facilities for training students in the skills needed in the digital, engineering, and manufacturing
     industries. This means you can train for a career without leaving the area, saving you travel and living costs.
                                                                                                                    Contractor must check all dimensions on site. All plan dimensions are to structural faces unless
                                                                                                                    otherwise stated. Only figured dimensions are to be worked from. Discrepancies must be reported

     With a choice of courses ranging from an Access to HE Diploma in Science or HNC in Mechanical Design & Manufacture to a
                                                                                                                    immediately to the Architect before proceeding.
                                                                                                                    Drawings supplied for purposes of obtaining planning permission must not be used for
                                                                                                                    construction/tender purposes

     Foundation Degree in Computing and Network Engineer Degree Apprenticeship, our suite of SWIoT courses can help you go further
                                                                                                                    © Copyright.

                                                                                                                       Rev    Description (By / Chk'd / App'd)                                          Date             (Seq)

     in life.                                                                                                      A
                                                                                                                   B
                                                                                                                              IoT - Client Amendents as per email 17/10
                                                                                                                              IoT - Amendments as per Meeting of 22/10
                                                                                                                                                                                                        18.10.18
                                                                                                                                                                                                        23.10.18
                                                                                                                                                                                                                               1
                                                                                                                                                                                                                               2

                                                                                                                                                                                                                                      Contractor must check all dimensions on site. All plan dimensions are to structural faces unless
                                                                                                                                                                                                                                      otherwise stated. Only figured dimensions are to be worked from. Discrepancies must be reported
                                                                                                                                                                                                                                      immediately to the Architect before proceeding.
                                                                                                                                                                                                                                      Drawings supplied for purposes of obtaining planning permission must not be used for
                                                                                                                                                                                                                                      construction/tender purposes
                                                                                                                                                                                                                                      © Copyright.

                                                                                                                                                                                                                                         Rev    Description (By / Chk'd / App'd)                                     Date        (Seq)
                                                                                                                                                                                                                                     A          IoT - Client Amendents as per email 17/10                            18.10.18            1

                                                                                                                                                                                                                                                                                                                            WOODWA
                                                                                                                                                                                                                                                                                                                                 CHARTERED

                                                                                                                                                                                                                                                                             Works to form Petroc Institute
                                                                                                                                                                                                                                                                             at                                                                          t
                                                                                                                                                                                                                                                                             Petroc                                                                      L
                                                                                                                                                                                                                                                                             Old Sticklepath Hill                                                        I
                                                                                                                                                                                                                                                                             Barnstaple
                                                                                                                                                                                                                                                                             Devon
                                                                                                                                                                                                                                                                             EX31 2BQ
                                                                                                                                                                                                                                                                             for

                                                                                                               WOODWARD SMITH                                                                                                                                                Petroc                                                                      G
                                                                                                                  CHARTERED ARCHITECTS
                                                                                                                                                                                                                                                                             Drawn by        DJ                                Checked by         MS     S
                                                                                                                                                                                                                                                                             Scale Bar
                                                                                  Works to form Petroc Institute of Technology                                                                                                                                               1:50                                                    1m
                                                                                  at                                                   title                                                                                                                                 1:100                            1m
                                                                                  Petroc                                               Classroom - Lecture Theatre                                                                 WOODWARD SM  ITH
                                                                                                                                                                                                                                             1:200                                                 1m
                                                                                  Old Sticklepath Hill                                 IoT                                                                                          CHARTERED ARCHITECTS

                                                                                  Barnstaple                                                                                                                                                                                                                   6 TU L Y S TR E E T. B AR N
                                                                                  Devon                                                                                                            Works to form Petroc Institute of Technology
                                                                                                                                                                                                                                                                                              tel: 01271 379050                                   emai
                                                                                  EX31 2BQ
                                                                                  for                                                                                                              at                                                    title
                                                                                                                                                                                                Petroc                                                   Engineering Space
                                                                                  Petroc                                               G-Block                                                  Old Sticklepath Hill                                     IoT
                                                                                                                                                                                                Barnstaple
                                                                                                                                                                                                Devon
                                                                                  Drawn by    DJ                 Checked by     MS     Scale          1:1                                       EX31
                                                                                                                                                                                         Paper Size
                                                                                                                                                                                                for A42BQ
                                                                                  Scale Bar                                                                                                        Petroc                                                G-Block

                                                                                  1:50                              1m                                                                                                                                                  1:1
                                                                                                                                                     Drawing                                       Drawn by    DJ                  Checked by     MS     Scale                                             Paper Size A4

                                                                                  1:100                 1m                                           number
                                                                                                                                                                 P329 18               417                 B
                                                                                                                                                                                                   Scale Bar

                                                                                                                                                                                                   1:50                               1m
                                                                                  1:200            1m                                                                                                                                                                  Drawing
                                                                                                                                                                                                   1:100                  1m                                           number
                                                                                                                                                                                                                                                                                    P329 18              413            A
                                                                                                                                                                                                   1:200            1m
                                                                                                        6 TU L Y S TR E E T. B AR NS TA P L E . D E V O N . E X 3 1 1 D H
                                                                                                                                                                                                                          6 TU L Y S TR E E T. B AR NS TA P L E . D E V O N . E X 3 1 1 D H
                                                                                              tel: 01271 379050                  e m a il : e nq ui r i e s @ wo o d wa r d- s mi t h. c o . u k
                                                                                                                                                                                                               tel: 01271 379050                   e m a il : e nq ui r i e s @ wo o d wa r d- s mi t h. c o . u k

                                                                                                                                                                         FIND OUT MORE ONLINE
                                                                                                                                                                         PETROC.AC.UK
16
     PROPOSED NORTH ELEVATION
University-Level Prospectus | South West Institute of Technology (SWIoT)

SWIoT COURSES AVAILABLE AT PETROC:
LEVEL 3
BTEC DIPLOMA IN INFORMATION TECHNOLOGY                                                                     FTB1062
EAL DIPLOMA IN ENGINEERING                                                                                  FTB071
EAL DIPLOMA IN ADVANCED MANUFACTURING ENGINEERING (ELECTRONICS)                                             PTB159
EAL DIPLOMA IN ADVANCED MANUFACTURING ENGINEERING (MECHANICAL)                                             PTB160L
ENGINEERING TECHNICIAN (PRODUCT DESIGN AND DEVELOPMENT) - APPRENTICESHIP (STANDARD)                          AB190
ENGINEERING TECHNICIAN (MACHINIST) - APPRENTICESHIP (STANDARD)                                               AB183
ENGINEERING TECHNICIAN (MECHATRONICS) - APPRENTICESHIP (STANDARD)                                            AB177
ENGINEERING TECHNICIAN (TECHNICAL SUPPORT) - APPRENTICESHIP (STANDARD)                                       AB186

ENGINEERING TECHNICIAN (TOOL MAKER AND TOOL DIE MAINTENANCE) - APPRENTICESHIP (STANDARD)                     AB187

INFRASTRUCTURE TECHNICIAN - APPRENTICESHIP (STANDARD)                                                        AB178
IT SOLUTIONS TECHNICIAN - SOFTWARE/HARDWARE - APPRENTICESHIP (STANDARD)
                                                                                                             AB191

LEVEL 4
ENGINEERING MANUFACTURING TECHNICIAN APPRENTICESHIP (STANDARD)                                               AB130
HIGHER NATIONAL CERTIFICATE IN MECHANICAL DESIGN AND MANUFACTURE                                            HEB116
HIGHER NATIONAL CERTIFICATE IN ELECTRONICS                                                                  HEB600
NETWORK ENGINEER - HIGHER APPRENTICESHIP                                                                     AB199
SOFTWARE DEVELOPER - HIGHER APPRENTICESHIP
                                                                                                             AB198

LEVEL 4 - 5
FOUNDATION DEGREE IN COMPUTING                                                                              HEB009
FOUNDATION DEGREE IN GAMES DEVELOPMENT                                                                      HEB011
FOUNDATION DEGREE IN MECHANICAL DESIGN & MANUFACTURE
                                                                                                            HEB300

LEVEL 5
FOUNDATION DEGREE IN EMBEDDED SYSTEMS DESIGN                                                                HEB129
FOUNDATION DEGREE IN PRODUCTION AND MANUFACTURING                                                           HEB127
BSc INTEGRATED TECHNOLOGIES ENGINEERING                                                                     HEB126

                                                                                                        petroc.ac.uk/he 17
ACCESS TO HIGHER EDUCATION

18
University-Level Prospectus | ACCESS TO HIGHER EDUCATION

Across our campuses in North and Mid Devon, we offer Access to Higher Education Diplomas in Art & Design; Humanities,
Education & Social Work; Nursing, Midwifery & Medical Science; Science; and Teaching (Humanities or Science route).

These courses are specifically designed for learners aged 19 or over, who wish to take a university-level course but don't have the
normal entrance requirements for Higher Education. They are recognised by universities and other Higher Education institutions as
an alternative to standard A-level entry.

There are many reasons why this route may suit you; you may be a student who has completed some qualifications and can
show the right level of skill and maturity for this programme, or you may be a mature applicant who has not studied A-levels but
possesses a wealth of experience in your chosen field. The courses provide a broad programme of study that includes core modules
and more specialist modules that will enable you to progress.

Year after year, our students secure places at the country's leading universities on courses such as midwifery, nursing, psychology,
paramedic science, sport & exercise science, optometry and many more.

                                                          "Going back to college, having left secondary school 18 years prior and
     Applicants aged 19 years or over who take
                                                          now a single parent, seemed such a daunting, and almost impossible
     out the Advanced Learner Loan do not need
                                                          thing to achieve. I've received so much help and support every step of
     to pay anything upfront. If you complete your
                                                          the way, not only from the course tutors but from literally all members
     Access Diploma and then go on to complete
                                                          of staff at the college that I came into contact with, from student
     a course in Higher Education, the remaining
                                                          services to the library staff and everyone in between. Everyone was
     balance of your Advanced Learner Loan,
                                                          incredible and without them I would not have been able to get through
     including any interest on it, will be written off.
                                                          the course and realise my true potential.
     You can get full information from Student
                                                          Getting back into learning has been so much easier than I'd ever thought
     Finance England. Alternatively, you can
                                                          it would be, I've genuinely enjoyed studying the different subjects, not
     contact our Advice & Guidance Centre
                                                          least due to the style of teaching and different level of respect there is
     for advice and information on fees on
                                                          in an adult learner setting.
     01271 852422/01884 235330 or visit
     www.petroc.ac.uk/advanced-loans.
                                                          I've made some lifelong friends from this course and am now on the
                                                          path to starting university and gaining a career in something I enjoy,
                                                          rather than just working in dead end jobs in order to pay the bills.

                                                          I had so many worries about whether this would be the right thing for
                                                          me or if it would even be achievable after so long out of education,
                                                          however, once I'd started I soon realised that actually I had nothing to
                                                          lose by trying and it has been so worthwhile and rewarding.

                                                          I would recommend the course to anyone, it's opened doors for me that
           95% OF ACCESS                                  I never imagined were achievable at this later point in my life, and my
                                                          eternal gratitude goes to everyone who made it possible and who made
           TO HE LEARNERS                                 me believe it was possible."
           PROGRESSED ONTO
           A DEGREE COURSE¹                               ELEANOR BLADGEN | ACCESS HE DIPLOMA SCIENCE STUDENT
                                                          MID DEVON 2019/20
1
    Petroc Access to HE Diploma students in 2019-20
                                                                                                                      petroc.ac.uk/he 19
ACCESS TO HIGHER EDUCATION:                                          ACCESS TO HIGHER EDUCATION:
     DIPLOMA IN ART AND DESIGN                                            DIPLOMA IN HUMANITIES,
     FTB041                                                               EDUCATION AND SOCIAL WORK
     1 YEAR, FULL-TIME (2 DAYS PER WEEK)                                  FTB248
     PTB503                                                               FTT229
     2 YEARS, PART-TIME (1 DAY PER WEEK)                                  1 YEAR, FULL-TIME (3 DAYS PER WEEK)

     Packed with content, experimenting in 2D and 3D, with                This diploma is suitable for adults with an interest in the
     key seminars to introduce core art history especially                humanities and/or social sciences. You can expect to
     within Modernism. With guided tasks leading towards                  cover modules such as The Appreciation of Poetry and
     more independent project work as your skills develop,                Poverty & Health, as well as researching your own choice
     this Access to Higher Education Art and Design course                of research project and independent essays. You will
     will open doors to Higher Education. If you always wanted            also gain essential study skills such as academic writing,
     to study on a creative degree programme but haven't                  Harvard referencing, and effectively locating and using a
     the relevant experience this course could be for you.                range of sources.
     The course would also suit adults who would like to
     further their understanding of the art world, be within an           North Devon modules: You will cover three mandatory
     inspiring environment and become more focused on their               subjects; Literary Studies, Sociology and Social &
     own creativity.                                                      Political History.

     The course begins with an exploratory phase to help                  Mid Devon module options: You will cover three
     you discover and experiment with materials and ideas.                mandatory subjects; Literary Studies, Sociology
     Alongside this, you will be made aware of artists' and               and Psychology.
     designers' work that may inspire and fuel your ideas
     and help you to find where you fit as an artist within the
     broader framework of art and design. The projects that               PROGRESSION
     follow, allow for more independent thinking and will                 The education and social work sector is a hugely
     help you discover your specialist interests that could               rewarding and exciting field to work in - it is a diverse area
     potentially lead towards a specialist degree course.                 and holds multiple career pathways for your future.
     The course will enable you to build a portfolio of work,
     sketchbook studies and written study skills, all of which            Upon completion of this course, learners may progress
     you would need for an HE Interview.                                  to degrees in subjects such as English literature, history,
                                                                          criminology, psychology, sociology, social policy, media
                                                                          studies, politics, international relations, philosophy,
     PROGRESSION                                                          teaching, archaeology, anthropology, journalism and
     Students often progress to creative degrees at Petroc                social work.
     and also apply to universities elsewhere in the country. In
     the past, our students have successfully applied to Bath,
     Bristol, Manchester and Brighton. Career opportunities
     include illustrator, art curator and graphic designer.

                                                                   LOCATION KEY:
                                                                       UNIVERSITY CENTRE, BRANNAMS

                                                                       NORTH DEVON CAMPUS                   MID DEVON CAMPUS

20
University-Level Prospectus | ACCESS TO HIGHER EDUCATION

ACCESS TO HIGHER EDUCATION:                                    ACCESS TO HIGHER EDUCATION:
DIPLOMA IN NURSING, MIDWIFERY                                  DIPLOMA IN SCIENCE
AND MEDICAL SCIENCE                                            FTB185
FTB186                                                         FTT130
FTT128                                                         1 YEAR, FULL-TIME (3 DAYS PER WEEK)
1 YEAR, FULL-TIME (3 DAYS PER WEEK)
                                                               This diploma provides a pathway onto a variety of degree
PTB502                                                         courses to pursue a career in science-based professions.
                                                               You will study a choice of three subjects from Biology,
2 YEARS, PART-TIME (1 DAY PER WEEK)                            Chemistry, Maths and Psychology.

This diploma offers the opportunity to explore and learn       PROGRESSION
about a range of topical issues relating to health and
social care, delivered by experienced staff with detailed      This course leads to a wealth of science-based careers
curriculum knowledge.                                          and degree courses in, for example, human biosciences,
                                                               pharmacy, chemical engineering, forensics, conservation
North Devon module options: You will study Biology as a        biology & ecology, zoology, veterinary science, medicine,
mandatory subject, together with a choice of two other         nursing, midwifery, paramedic science, podiatry,
subjects from Health Studies, Chemistry and Psychology.        occupational therapy, physiotherapy, dietetics, nutrition,
(NB. Chemistry is not available as an option on the part-      psychology and computer science.
time Diploma.)

Mid Devon module options: You will study Biology as a
mandatory subject, together with a choice of two other
subjects from Psychology, Sociology and Chemistry.                  "After being out of education for a very long
                                                                    time, Petroc has given me the confidence to
                                                                    realise my educational goals. From support
PROGRESSION                                                         in information technology (the internet did
                                                                    not exist when I was at school!), to providing
This is a hugely rewarding and exciting sector and holds            navigational assistance in the UCAS application
multiple career pathways for your future. Students have             process, they have been an invaluable part of
progressed on to a variety of degree courses in subjects            my progression to further education.
such as human biosciences, mental health nursing,
paramedic science, midwifery, occupational therapy,                 It is also not just the tutors who are part of
physiotherapy, radiography, dentistry, psychology, sports           your team - it is the library staff, pastoral
coaching, counselling, forensic science, nutrition, podiatry        department and all the people you meet day-
and medical imaging. You may also progress onto the BSc             to-day on the campus that provide a supportive
Nursing (Adult) course.                                             ethos that will carry you through to whatever
                                                                    future you have chosen."

                                                                    NATALIE MCNEICE | ACCESS HE NURSING,
                                                                    MIDWIFERY & MEDICAL SCIENCE
                                                                    DIPLOMA 2019/20

  FIND OUT MORE ONLINE
  PETROC.AC.UK

                                                                                                         petroc.ac.uk/he 21
ACCESS TO HIGHER EDUCATION:
            DIPLOMA IN TEACHING - SCIENCE
            AND HUMANITIES ROUTE
            FTB247
            1 YEAR, FULL-TIME (3 DAYS PER WEEK)

            This Access to HE Teaching - Science and Humanities
            Diploma is aimed at those who are interested in pursuing
            a teaching career. You will follow a Humanities based
            route studying Sociology, Social & Political History and
            Literary Studies.

            Your classes will be engaging and enable you to be
            involved and assessed by a range of methods including
            presentations, essays, reports, case studies, debates and
            short in-class exams.

            You will need to organise your own relevant teaching
            experience in a school to take place during the January
            to February half term (this is a mandatory aspect of the
            Teaching Diplomas); you may also need to obtain a Disclo-
            sure & Barring Services (DBS) check in order to carry out
            your placement.

            PROGRESSION
            This Diploma leads to degree courses in teaching as well
            as other degrees, for example, English, journalism, history,
            sociology and educational psychology.

                                      FIND OUT MORE ONLINE
                                      PETROC.AC.UK

     LOCATION KEY:
         UNIVERSITY CENTRE, BRANNAMS

         NORTH DEVON CAMPUS                  MID DEVON CAMPUS

22
University-Level Prospectus | ACCESS TO HIGHER EDUCATION

ACCESS TO HIGHER EDUCATION:                                  ACCESS TO HIGHER EDUCATION:
DIPLOMA IN TEACHING –                                        DIPLOMA IN UNDERSTANDING
SCIENCE ROUTE                                                CHILD DEVELOPMENT
FTB253                                                       FTB348
1 YEAR, FULL-TIME (3 DAYS PER WEEK)                          1 YEAR, FULL-TIME (3 DAYS PER WEEK)

This Access to HE Teaching Diploma course is aimed at        On this full-time course, you will study a wide range
those who are interested in a teaching career. You will      of childcare related subjects including children's
follow a Science based route, studying subjects such as      development, safeguarding children and becoming a
Biology, Chemistry, Psychology or Mathematics.               reflective practitioner, which will offer you a route onto
                                                             a variety of early years related degree programmes.
Your classes will be engaging and enable you to be           Modules are delivered by experienced staff with detailed
involved and assessed by a range of methods including        curriculum knowledge.
presentations, reports, lab work and short in-class exams.

You will need to organise your own relevant teaching         PROGRESSION
experience in a school to take place during the January      The Early Years sector is a hugely rewarding and exciting
to February half term (this is a mandatory aspect of the     field to work in - it is a diverse area and holds multiple
Teaching Diplomas); you may also need to obtain a Disclo-    career pathways for your future. Students develop
sure & Barring Services (DBS) check in order to carry out    skills and knowledge which are applicable to a range of
your placement.                                              occupations. This course is a Level 3 programme which
                                                             enables you to progress on to a Foundation Degree or
                                                             full Honours Degree at Petroc, awarded by Plymouth
PROGRESSION                                                  University, or to a BA or BSc programme at any UK
This Diploma leads to degree courses in teaching as well     university in subjects including early years practice,
as other degrees, for example, mathematics, chemistry,       teaching & learning and early childhood studies.
science and human biosciences.

         IN 2019, THERE WERE                                        THERE WERE 72,000
         APPROXIMATELY                                              CHILDCARE AND EARLY YEARS
         400,000 SECONDARY                                          PROVIDERS IN THE UK IN 2019²
         EDUCATION TEACHING
         PROFESSIONALS EMPLOYED
         IN THE UK AND 129,000
         IN FURTHER EDUCATION¹

1
    statista.com       ² Dept   for Education
                                                                                                        petroc.ac.uk/he 23
HIGHER NATIONAL CERTIFICATES (HNCs)

                        "As a design engineer, I wanted to study a course that I
                        would not only enjoy and find interesting but would be
                        relevant to my day-to-day tasks as an engineer.

                        The course I studied at Petroc covered a broad range
                        of subjects; the variety of modules gave me the
                        opportunity to learn so much that it essentially made
                        me a better engineer.

                        I enjoyed my time at Petroc and found that the
                        lecturers are not only very knowledgeable but are
                        supportive and approachable.

                        If you want to study a course at Petroc, I would say that
                        being organised and working to deadlines is crucial."

                        NICHOLAS HAYWARD | HNC IN MECHANICAL
                        DESIGN & MANUFACTURE

                                             100%
                                             OF HNC LEARNERS
                                             ACHIEVED A
                                             DISTINCTION OR MERIT*

                                                                         *in 2019/20
24
University-Level Prospectus | HNCs

Petroc offers Higher National Certificates (HNCs) in Construction, Electronics and Mechanical Design and Manufacture.

HNCs focus on 'learning by doing' and teach you very specific skills relating to a particular job. These qualifications are very highly
regarded by employers both in the UK and overseas and can also count towards membership of professional bodies and other
employer organisations.

Because HNCs are specifically designed to give you the skills for a particular field of work, they can lead straight to a career. You
can also use the qualifications to progress within your current career to gain professional status.

HIGHER NATIONAL CERTIFICATE                                                 HIGHER NATIONAL CERTIFICATE
IN CONSTRUCTION                                                             IN MECHANICAL DESIGN AND
AWARDING BODY: UNIVERSITY OF PLYMOUTH                                       MANUFACTURE
HEB020                                                                      AWARDING BODY: UNIVERSITY OF PLYMOUTH

1 YEAR, FULL-TIME | 2 YEARS, PART-TIME                                      HEB116
                                                                            1 YEAR, FULL-TIME | 2 YEARS, PART-TIME
This specialist vocational course is linked to professional
body requirements and national occupational standards,
                                                                            A drive to make things work will underpin the aims of
with a strong work-related emphasis. The qualification
                                                                            this course. You will study a range of modules, including
provides a thorough grounding in the key concepts and
                                                                            Analytical Methods, Engineering Science, Engineering
practical skills required in the construction and civil
                                                                            Materials, Introduction to Engineering Software and
engineering sector. You will study a range of modules,
                                                                            Advanced CAD Techniques. Assessment is through a
including Design Principles; Health, Safety & Welfare;
                                                                            combination of assignments, in-course assessments and
CAD; and, Production Management. Assessment is based
                                                                            end-of-module examinations.
on completed assignments and there are no exams.

                                                                                   PROGRESSION
HIGHER NATIONAL CERTIFICATE                                                        Many of our HNC students use their qualification
                                                                                   as a stepping stone to year two of a relevant
IN ELECTRONICS                                                                     degree. We have also supported learners to
                                                                                   further their existing careers and set up their
AWARDING BODY: UNIVERSITY OF PLYMOUTH                                              own businesses within their chosen field.
HEB600
1 YEAR, FULL-TIME | 2 YEARS, PART-TIME
                                                                                                    343,000
This course is designed to meet employers' needs                                                    CONSTRUCTION
and support the development of a range of skills and
knowledge required by the local electronics industries.                                             BUSINESSES IN THE UK¹
You will study a range of modules, including Analytical
Methods, Electrical & Electronic Principles, Electronics                                      JANUARY/FEBRUARY STARTS AVAILABLE
and Advanced CAD Techniques, plus two optional
modules. Assessment will be carried out by a mixture of                                                FIND OUT MORE ONLINE
assignments and exams.                                                                                 PETROC.AC.UK
                                                                             1
                                                                                 House of Commons
                                                                                                                        petroc.ac.uk/he 25
PROFESSIONAL QUALIFICATIONS
University-Level Prospectus | PROFESSIONAL QUALIFICATIONS

Our portfolio of professional qualifications are suitable for those looking to develop their knowledge and skills in the fields of
Management, HR and Teaching.

For information on courses that will enable you to progress onto these qualifications, please refer to our Adult Course Guide or visit
www.petroc.ac.uk/part-time

                  CMI                                                    CIPD CERTIFICATE
                  The Chartered Management Institute                     The Chartered Institute of Personnel and
                  (CMI) is the UK's leading organisation                 Development (CIPD) is a globally-recognised,
                  for professional managers which                        well-respected accrediting body in the fields
                  promotes and sets the standards in                     of Human Resources (HR) and Learning and
                  management excellence.                                 Development (L&D). CIPD qualifications
                                                                         are highly sought after by employers and
                                                                         frequently referenced in job advertisements.

                CERTIFICATE IN EDUCATION
                The Certificate in Education is the main
                professional qualification for teachers
                who require the necessary knowledge
                and skills for a teaching career. This
                qualification is delivered over two years
                on a part-time basis in partnership with
                the University of Plymouth.

                                                                                                        FIND OUT MORE ONLINE
                                                                                                        PETROC.AC.UK

                                                                                                                        petroc.ac.uk/he 27
CERTIFICATE IN EDUCATION
     (INCORPORATING THE DIPLOMA IN EDUCATION
     AND TRAINING)

     AWARDING BODY: UNIVERSITY OF PLYMOUTH
     HEB007
     HET002
     2 YEARS, PART-TIME

     This course is for teachers working in a full teaching
     role in any context in the further education and skills
     sector. This involves having responsibility for developing
     materials and curriculum across a full programme
     with a variety of learners and an overall responsibility
     for learning.

     The further education and skills sector includes adult
     and community learning; the voluntary sector; further
     education colleges; offender education; work-based
     training; and Ministry of Defence training. You will need a
     minimum of 50 teaching hours in each of the two years
     (100 hours in total), and a further 30 hours over the
     two years of 'other professional duties' such as team
     meetings, open evenings and professional development
     activities. The aim of the course is to develop your
     teaching skills and enable you to apply for QTLS status
     upon completion.

     In the first year, you will complete two modules:
     Learning, Teaching & Assessment and Theories
     & Resources for Teaching & Learning. In the second
     year, you will study Curriculum & Society and Wider
     Practice & Professional Development.

     PROGRESSION
     Successful completion from the course could lead on to a
     Master's in Education.

     ENTRY REQUIREMENTS
     A pre-programme initial assessment task must
     be completed prior to interview. You need a minimum
     of 50 hours' teaching practice, suitable qualifications
     in your subject specialism (usually at Level 3), a subject-
     specific mentor, a current enhanced Disclosure and
     Barring Service (DBS) check, other compliance and
     safeguarding checks and two references – one of which
     should be from your employer. GCSE maths/English can
28   be studied and achieved alongside this programme.
University-Level Prospectus | CERTIFICATE IN EDUCATION

CIPD CERTIFICATE IN HUMAN                                        CMI DIPLOMA IN PRINCIPLES OF
RESOURCE MANAGEMENT                                              MANAGEMENT AND LEADERSHIP
LEVEL 5                                                          LEVEL 5
PTB153                                                           PTB466
PTT223L                                                          1 YEAR, PART-TIME
1 YEAR, PART-TIME                                                This CMI qualification is designed for middle managers
                                                                 and those aspiring to senior management who want to
The Certificate in Human Resource Management                     develop their key skills. A Diploma in Management and
at intermediate level gives you the opportunity to further       Leadership is the benchmark qualification for full CMI
develop your professional HR knowledge. The content              membership, taking you another step towards Chartered
of the programme could include units on Employment               Manager status.
Law, Employee Relations, Organisational Design, Change
Management and Effectively Managing the HR function.             Units include Conducting a Management Project,
                                                                 Planning for Development, Operational Risk Management,
The programme will be assessed through a range                   Ethical Organisational Management and Managing Ideas
of methods including assignments and presentations.              and Innovation.

PROGRESSION                                                      PROGRESSION
On successful completion of this qualification, you              On successful completion of this course you may wish to
may wish to progress on to the Advanced Level                    progress to a Level 6 or 7 Certificate, or apply to become a
CIPD Programme.                                                  Chartered Manager.

                                                                             WITH ITS ORIGINS DATING
                 THERE ARE
                                                                             BACK TO 1945, THE CMI
                 OVER 140,000 CIPD                                           COMMUNITY IS MADE UP
                 MEMBERS WORKING
                 ACROSS THE GLOBE¹                                           OF OVER 100,000
                                                                             MEMBERS²

    LOCATION KEY:
          UNIVERSITY CENTRE, BRANNAMS
                                                                                            FIND OUT MORE ONLINE
          NORTH DEVON CAMPUS                  MID DEVON CAMPUS                              PETROC.AC.UK

1
    reed.co.uk    ²   law.ac.uk

                                                                                                           petroc.ac.uk/he 29
University-Level Prospectus | FOUNDATION DEGREES

Our foundation degrees, delivered in partnership with the University of Plymouth, are equivalent to studying for the first two years
of an Honours Degree at university. They are designed in collaboration with employers and offer you the opportunity to combine
academic study with the skills and attributes needed in the workplace.

When studied full-time, foundation degrees are two-year courses. Many of our courses are also offered on a part-time basis (usually
three years), which can provide greater flexibility and the opportunity to carry on with work while you study. Some employers fund
student fees and provide time to study where the course is considered of relevance to their business.

Petroc's foundation degree courses are designed with built-in progression routes to Honours Degrees at the University of Plymouth
and other institutions, including Petroc.

Assessment for our degrees is carried out using a variety of methods including exams and essays, practical and creative tasks,
presentations, reflective journals and research and project work.

                                       Prior to my studies, I had spent many years teaching outdoor education, working
                                       predominantly with young people with social, emotional and/or behavioural difficulties.
                                       Psychology is very relevant to this area of work and whilst I had a lot of practical
                                       experience I didn't have any formal academic qualifications to support this.

                                       When I started at Petroc I had been out of education for over 20 years, so the thought
                                       of sitting in a lecture theatre with hundreds of other students was quite overwhelming.
   OVER 3,000                          However, as we were a small group, we bonded quickly and everyone was really
   GRADUATES                           supportive of each other. It also meant that the lectures were much more personal and
                                       interactive. There were plenty of group discussions, opportunities for people to share
   SINCE 2001                          their own experiences or ask questions, and lots of support from teaching staff. This
                                       really helped with my learning.

                                       I am due to start a new job as Trainee Psychological Wellbeing Practitioner with Devon
                                       Partnership NHS Trust and as part of this post I will spend two days a week at Exeter
                                       University completing a Postgraduate Certificate in Cognitive Behavioural Therapy.

                                       If you are considering studying for a degree at Petroc, I say 'go for it'! When I first
                                       looked into this course, I had my reservations. I was unsure whether I had the academic
                                       ability to study at this level, and whether I would be able fit in studying around work
                                       and family commitments. It wasn't always easy, but I'm so glad I did it. I've learnt so
                                       much, not only about the subject, but also about myself and what I can achieve."

                                       CHARLOTTE NEWMAN | FOUNDATION DEGREE IN PSYCHOLOGICAL STUDIES
                                       FOLLOWED BY A BA IN HUMAN BEHAVIOURAL STUDIES

  LOCATION KEY:
        UNIVERSITY CENTRE, BRANNAMS

        NORTH DEVON CAMPUS                    MID DEVON CAMPUS

                                                                                                                     petroc.ac.uk/he 31
FdSc ANIMAL CONSERVATION
     AWARDING BODY: UNIVERSITY OF PLYMOUTH
     PETROC: HEB025               UCAS: D3H8
     2 YEARS, FULL-TIME | 3 YEARS, PART-TIME

     This innovative and exciting foundation degree gives
     you the opportunity to study both land and marine animal
     conservation, making excellent use of the surrounding
     habitats we are fortunate to have on our doorstep,
     including exmoor national park, north devon biosphere
     reserve and lundy island. You will work with external
     organisations on current conservation projects in the area,
     for example, freshwater pearl mussels with Devon Wildlife
     Trust and crayfish monitoring with Exmoor National Park.

     You will learn by taking part in practical conservation
     field work, laboratory work and behaviour observations.
     Throughout the course, you can expect to study a wide
     range of modules including animal health and disease,
     zoological conservation, behavioural ecology and wildlife
     management and rehabilitation.

     The FdSc gives you the theoretical knowledge and
     practical skills to be able to leave the course competent
     in a wide range of fundamental conservation skills, from
     animal health to zoo conservation techniques. Students
     studying FdSc Animal Conservation will engage in a
     variety of meaningful ecological and zoological work in the
     field enabling them to gain real work-based competencies.

     Assessments for the course focus on identifying if you
     are both theoretically and practically able to perform at
     this level within this field of study. Assessments include
     ecological field surveys and reports, plant and animal
     identification tests, laboratory write-ups, presentations
     and essays.

     PROGRESSION
     Upon successful completion of the FdSc Animal
     Conservation, students may be able to progress to
     the BSc (Hons) Biosciences degree at the University
     of Plymouth.

     Students may also be able to progress onto the second
     year of the Animal Behaviour and Welfare, and Zoology
     BSc programmes.. Please note that there is a deadline
     for progression applications and places may be subject
     to availability.
32     JANUARY/FEBRUARY STARTS AVAILABLE
University-Level Prospectus | FOUNDATION DEGREES

FdA BUSINESS                                                    FdA BUSINESS AND
AWARDING BODY: UNIVERSITY OF PLYMOUTH                           MANAGEMENT
PETROC: HEB018               UCAS: N101                         AWARDING BODY: UNIVERSITY OF PLYMOUTH

PETROC: HET001               UCAS: N101                         PETROC: HEB016                UCAS: N102
2 YEARS, FULL-TIME | 2 OR 3 YEARS, PART-TIME                    2 YEARS, FULL-TIME | 3 YEARS, PART-TIME

                                                                Are you a manager or aspiring to fill a managerial
Be confident and capable of tackling any business
                                                                position? If the answer is yes, then this course is for you.
challenge with an array of management skills at your
fingertips. This foundation degree enables those in full-
                                                                You will develop core management skills and learn how
time or part-time employment to achieve a business
                                                                to apply them effectively in an organisational context.
degree through flexible study. It is designed for those who
                                                                The flexibility of the course makes it ideal for those
would like to improve their current skills through degree-
                                                                wanting to study alongside work.
level study and aims to meet the employment needs of
local businesses.
                                                                Throughout the course you will study a wide range of
                                                                modules, including Human Resource Management,
A distinctive course feature is the fact that a number of
                                                                Marketing Fundamentals, Organisational Behaviour,
the module assessments relate directly to the career
                                                                Business Accounting, and The Principles of
paths of the learners and give you the opportunity to apply
                                                                Project Management.
a number of business related disciplines such as HRM,
finance and marketing to real business case studies and
                                                                The method of assessment varies between modules,
situations. The course is delivered by staff with significant
                                                                but you can expect it to include coursework, essay
industry experience and you will study a wide range of
                                                                questions, group reports, small group assessed
modules, including Economics, Organisational Behaviour,
                                                                discussions and formal examinations.
Corporate Strategy and Enterprise.
                                                                .
The method of assessment varies between modules
and your lecturers will advise you of the method(s)
                                                                PROGRESSION
to be used. This reflects the need to develop a range           Upon successful completion, students may be able
of different knowledge, understanding and skills.               to progress to the BA (Hons) Business (top-up), BA (Hons)
                                                                Human Resource Management (top-up), BSc (Hons)
                                                                Management Practice at the University of Plymouth,
PROGRESSION                                                     or the BA (Hons) Professional Development (Business
                                                                and Management) at Petroc. Please note that there is a
Upon successful completion, students may be able
                                                                deadline for progression applications and places may be
to progress to the BA (Hons) Business (top-up), BA (Hons)
                                                                subject to availability.
Human Resource Management (top-up), BSc (Hons)
Management Practice (top-up), BA (Hons) International
Trade & Operations Management (top-up) at the                       JANUARY/FEBRUARY STARTS AVAILABLE
University of Plymouth, or the BA (Hons) Professional
Development (Business and Management) at Petroc.
Please note that there is a deadline for progression
applications and places may be subject to availability.             FIND OUT MORE ONLINE
Students can also progress to careers in administration,            PETROC.AC.UK
management, finance, marketing and HR. Business
graduates are very employable with over 90% entering
full-time employment within six months of graduation.

  JANUARY/FEBRUARY STARTS AVAILABLE

                                                                                                            petroc.ac.uk/he 33