COURSE GUIDE / 2020 - INTERNATIONAL UNDERGRADUATE & POSTGRADUATE DEGREES - FLINDERS UNIVERSITY
If your browser does not support JavaScript, please read the page content below: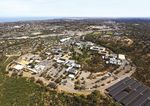 flinders.edu.au/international COURSE GUIDE / 2020 INTERNATIONAL UNDERGRADUATE & POSTGRADUATE DEGREES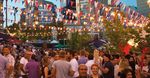 Studying at Flinders gives you the opportunity to enjoy a truly Australian experience, at an outstanding university with a vision to be internationally recognised as a world leader in research, an innovator in contemporary education, and the source of Australia's most enterprising graduates. At Flinders, we believe in going beyond. To us, this means challenging traditional ways of thinking and embracing emerging opportunities. It means striving to be better, asking the hard questions, and working towards answers that will help make a difference.
Going beyond will equip you with the skills and knowledge you need to thrive and to graduate ready for a career in tomorrow's workplace – or to create your own future thanks to our business incubator, the best in the Asia Pacific* . Flinders University has a reputation for excellence in teaching, learning and research that has spread across the globe. Your studies will be driven by world-class research, you'll work with acclaimed lecturers and academics, and our strong industry links will help give you the experience you need to accelerate your career.
Flinders is ranked 43 in the Asia Pacific and in the top 2% of the more than 18,500 universities in the world**. We've set ourselves a goal to expand our global reach through international collaborations in research and education, and to continue to be actively engaged with business, industry and communities around the world. I understand that making the choice to study internationally is a big decision, but I'm confident you'll love your time in South Australia. I moved to Adelaide in 2015, and I've found it to be a wonderful, vibrant city with beautiful beaches, incredible countryside and a multicultural atmosphere.
When you arrive at Flinders you'll have the opportunity to meet, study and exchange ideas with more than 20,000 Australian students, and gain a truly international perspective with over 5,400 students from over 90 countries. You can be confident you'll receive the support, encouragement and resources you need to grow, learn and enjoy an extraordinary Australian university experience. We look forward to you joining us.
Professor Colin Stirling Vice-Chancellor and President Flinders University I am delighted that you're considering study at Flinders University. Go Beyond with Flinders University Ranked in the world's top 300 universities, Flinders University is everything a modern university should be – progressive, student focused and career minded. It is everything you need to Go Beyond the ordinary, and achieve the extraordinary. Going beyond starts with thinking beyond. At Flinders you'll study in state-of-the-art facilities alongside like-minded individuals who will challenge and inspire you to search for new knowledge, to be innovative, entrepreneurial and enterprising, and to create ideas that will make a difference.
We measure our success by yours. Therefore, to help you succeed and go beyond, you will find world-class international student support services from before you arrive until you graduate. Flinders is invested in your future. Our degrees are designed to help you go beyond just learning, to earning, through industry-linked and accredited degrees, professional placement opportunities, industry projects and mentoring programs. THE World University Rankings 2019 * UBI World Benchmark Study 2018 **THE World University Rankings 2019 page 1 International Undergraduate & Postgraduate degrees 2020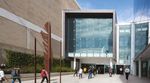 Flinders in Adelaide Take a virtual tour of Flinders University and explore our amazing locations.
It's the next best thing to being here! flinders.edu.au/vr MARION SHOPPING CENTRE (11 mins) GLENELG (11 mins) ADELAIDE CBD (23 mins) ADELAIDE INTERNATIONAL AIRPORT (25 mins) BEACH (11 mins) Contents 03 Flinders in Adelaide 04 Facts about Flinders 05 About Flinders 08 Research 09 Adelaide 13 Our locations 14 Campus experience 19 Services and support 20 Accommodation 24 Study areas 44 Undergraduate course index 52 Postgraduate course index 58 Applying to Flinders Our solar car park has over 4,000 solar panels, providing almost 20% of Bedford Park's electricity needs Key Student Hub & Plaza Sturt campus Victoria Square Tonsley Flinders Medical Centre Flinders Living Central Library Playing fields Bedford Park and Tonsley campus Loop buses Flinders campus loop: 16 minutes Tonsley loop to Bedford Park: 15 minutes Tonsley train line (40 minutes to CBD) Bedford Park skyline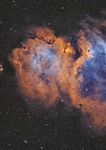 Building my startup company was inspired by one of the topics in my course: International Marketing and Export Management. It was my assignment but I wanted it to be more than just another assignment, and I got a lot of support from the lecturer to establish my startup. Juni Hezi Romansyah Master of Business (International Business) Sri Lanka Flinders' New Venture Institute Based in Flinders' $120m state-of-the-art Tonsley hub, the New Venture Institute (NVI) accelerates graduate careers by bringing together students, businesses, educators and researchers. Flinders' New Venture Institute has trained over 3,500 individuals, and has been involved in over 380 student projects and 270 start-ups.
The NVI will put you on the cutting edge of business. You'll gain an understanding of the forces of disruption, new technology and business models to succeed in the industries of today, and challenge the industries of tomorrow.
Find out how innovation and enterprise topics can help supercharge your career: flinders.edu.au/innovation Every day at Flinders University, we search for greater understanding and ideas that will make a difference to our world. As a globally recognised and highly ranked university, research and creative endeavour have been at the core of our identity since inception. Flinders works closely with industry and the community to provide practical education supported by leading research, in state-ofthe-art facilities.
Global impact Flinders has been recognised many times on the world stage, with researchers contributing to global studies in fields as varied as cancer research, autonomous vehicles and maritime archaeology.
Flinders' combination of practical, industry-linked education paired with leading research has led to high international rankings in multiple disciplines. Socially responsible Many Flinders graduates study real-world problems in real-world situations. We prepare students with the knowledge and tools they will need to make a positive impact on the world. Flinders' mission is to change lives and change the world.
students 26,101 5,400 enrolments from more than 90 countries Staff, student and enrolment numbers are preliminary figures based on 2018 data and subject to change. 100,000 alumni in 120 countries + 2,635 staff 300 undergraduate, postgraduate and research degrees + QILT Student Experience Survey 2018, public SA-founded universities only No.1 South Australian university for teaching quality, learning engagement and student support 2016 & 2018 South Australian International Student of the Year Study Adelaide 2016, 2018 QILT Student Experience Survey 2018, public SA-founded universities only No.1 South Australian university for overall experience International Student Barometer, 2018, calculated as an average Over 90% of Flinders University international students are satisfied with our student support services Established in 1966 Flinders is progressive page 4 page 5 International Undergraduate & Postgraduate degrees 2020 Flinders University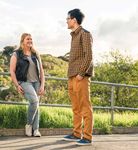 Flinders is career minded Flinders is student focused CDW STUDIOS SCHOOL OF VISUAL EFFECTS AND ENTERT AINMENT DESIGN No.1Flinders and CDW Studios ranked No. 1 in the world for digital media 2017 & 2018 The Rookies, Best Creative Media and Entertainment Schools report 2017, 2018 Invested in your future A university degree provides you with more job options. But a globally recognised, industryaccredited Flinders degree prepares you for a satisfying career in your chosen area. Gain specialised skills and knowledge while developing portable qualities like independent thinking, communication, collaboration, ethics and creativity – qualities shared by innovators, entrepreneurs, pioneers, creators and trailblazers.
Flinders has a high level of industry connections with global leaders including CISCO and BAE Systems, which means you'll have the opportunity to take up practical placements and graduate job ready and ahead of the curve.
Gain practical work experience Flinders aims to provide every student with access to a Work-Integrated Learning (WIL) opportunity during their studies through placements, practicums, field studies, and simulated workplace activities. Work-Integrated Learning will give you valuable industry skills, build your professional network and give you the opportunity to experience work in a professional Australian environment. Your WIL experience will help you graduate career-ready. Industry connections Flinders' local and international industry partnerships help you gain real-world experience in practical situations.
Mentoring The Flinders Ignite Mentoring Program will help you in many ways. Peer mentors understand the student world, and are ready to help guide you through every aspect of the transition to university life. A peer mentor will share their knowledge, expertise and experience to help you get the most out of your time at Flinders. Find the job you want Flinders' CareerHub, our online employment portal, helps you prepare for and find the job you want. It's your one-stop shop, offering personalised job opportunities and access to employer events and career-related resources. My degree placement allowed me to gain exposure to the world of research through my placement at Australia's premier research facility, CSIRO.
This placement led me to the next phase of my career. Flinders employs some of the world's most renowned hydro-geologists and I am able to network with some of the best brains in the field. Olanrewaju Abiodun (Lanre) Master of Research Nigeria The Flinders experience At Flinders, we value our people, and our people value the Flinders experience. Our students have given us five stars in overall experience, studentteacher ratio, learning resources, and skills development (The Good University Guide 2019), and our alumni remain engaged and part of the Flinders family for years after they've received their degrees.
International Student Services (ISS) International Student Services is the first point of contact for international students and offers a range of programs supporting your enrolment, study and social life, as well as a referral service to facilities on campus and within the local community. flinders.edu.au/iss At Flinders we are focused on student success and provide a wide range of specialist international services and programs to support your transition into study at Flinders and life in Adelaide. You'll find world-class support services from before you arrive until you graduate, academic and English language assistance, prayer/ multi-faith rooms and a personalised learning approach designed specifically top help you succeed.
Student Learning Centre (SLC) The Student Learning Centre provides learning support for students, ranging from writing and mathematics support to assistance with study and time-management skills. SLC also offers a free program to support students who need to improve their English in the academic context. Flinders Connect If you need help, Flinders Connect has a team of knowledgeable staff who you can talk to online, via phone or face-to-face. You can also access Flinders Connect for specialist assistance in careers, IT and a range of support services. flinders.edu.au/flindersconnect For the second year in a row, Flinders and CDW Studios have been named the world's best Digital Illustration School in the global Rookies rankings.
Learn from industry professionals who have worked with companies such as Disney, Blizzard Entertainment, Rising Sun Pictures, WETA, Wizards of the Coast and Lego. Studying at Flinders is a truly international experience. The diversity of lecturers and students I get to interact with each day helped me to broaden my knowledge and experiences in ways I thought was not possible. This exposure and knowledge will not only help me move up my chosen career path but also help me create lifelong friendships.
Mahoshadi De Silva Master of Business (International Business) Sri Lanka Image by: Thomas Den Dekker, CDW/Flinders student No.1SA university for overall experience *The Good Universities Guide 2019, public SA-founded universities only page 6 page 7 International Undergraduate & Postgraduate degrees 2020 Flinders University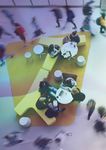 World-class research Welcome to Adelaide, South Australia To Go Beyond, a great university needs great research. As a student, you need to be confident that you're learning in the best possible environment. Flinders delivers. flinders.edu.au/research Through research and research-led teaching, we build and develop knowledge and capabilities that improve lives and enhance society.
Our Medical Device Research Institute develops, tests and makes available practical tools to assist people with both physical and cognitive disabilities.
Flinders' molecular technologists are working with industry to create more effective products and cleaner industries, and Flinders' cultural and humanities researchers are opening the world of the creative arts to new analysis with their e-research initiatives. Our research spans areas such as:
autonomous vehicles
clean technology
energetic materials
health and medical
labour and industry transformation studies
marine and maritime research
medical devices
nanotechnology and analytical chemistry
people and society
psychology and neuroscience
water and the environment. Flinders' research has a positive impact, not just on your learning, but on the world around us.
Flinders is a significant and growing presence in research and innovation in Australia and internationally. We engage closely with industry partners and end-users to ensure that our research makes a difference. Professor Robert Saint Deputy Vice-Chancellor (Research) The academics are accomplished and have attained mastery within their respective fields. Anthony Salerno Flinders Bachelor of Education/Bachelor of Science student ADELAIDE Adelaide is one of the most liveable cities in the world. It is safe, beautiful, has excellent public transport, and is one of Australia's most affordable cities.
Studying in Adelaide gives you a quality of life you won't find anywhere else in Australia. Choosing to live in Adelaide and study at Flinders not only gives you a world-class education, it offers invaluable life experiences too. Adelaide is alive and vibrant. With comedy and music festivals, art galleries, outdoor sporting events, exciting restaurants and cafés, there are always passions to follow beyond study.
flinders.edu.au/international/living-inadelaide Glenelg Beach Koalas at Cleland Wildlife Park Helpful links studyadelaide.com southaustralia.com WINNER OF 5 TALL POPPY SCIENCE AWARDS 2018 Australian Institute of Policy and Science page 8 page 9 International Undergraduate & Postgraduate degrees 2020 Flinders University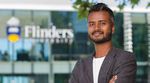 Weather South Australia has a Mediterranean climate, with long, hot summers and cool to cold, snowless winters. Season average temperature range Summer (December to February) 25˚C to 35˚C / 77˚F to 95˚F Autumn (March to May) 20˚C to 25˚C / 68˚F to 77˚F Winter (June to August) 10˚C to 15˚C / 50˚F to 59˚F Spring (September to November) 20˚C to 25˚C / 68˚F to 77˚F Adelaide cost of living estimates Average weekly costs* $ AUD Accommodation (shared or single) $135-250 Public transport $20-35 Food (eating at home) $90-135 Utilities (electricity/gas/water) $40-55 Telephone and internet $20-40 Clothes/entertainment $50+ Total $355-565 * These prices are estimated for 2020.
Adelaide.
Designed for life Adelaide, the capital city of South Australia, has been consistently named as one of the top 10 most liveable cities in the world. Garden of Unearthly Delights, Fringe Festival Shopping on Rundle Street Royal Croquet club Living in Adelaide Adelaide is a modern, friendly city, and more affordable than Sydney, Melbourne, Brisbane or Perth. It is recommended that you budget around $20,290 for annual living costs in Australia. This estimate will increase if you are accompanied by partners and children.
Adelaide Oval Economic Intelligence Unit Cost of Living Report 2018 $ Adelaide is more affordable than both Sydney and Melbourne South Australia Top 5 region in the world Lonely Planet's Best in Travel 2017 Adelaide has a beautiful natural environment, a safe and social atmosphere and is very multicultural.
Ji Qi (Queenie) Bachelor of Nursing (Post-registration) China TOP 5 1.39 million Adelaide population 3,700 km of South Australian coastline Comfortable Mediterranean climate Economist Intelligence Unit 2018 Find Flinders' cost-of-living calculator here: flinders.edu.au/international/calculator For help in developing a budget for living costs, visit these websites: studyinaustralia.gov.au education.gov.au moneysmart.gov.au page 10 page 11 International Undergraduate & Postgraduate degrees 2020 Flinders University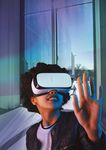 Buenos Aires 19 hours Dubai 13 hours Beijing 13 hours Tokyo 9 hours Guangzhou 9 hours Hanoi 11.5 hours Hong Kong 9 hours Kuala Lumpur 7.5 hours Singapore 7 hours New Delhi 10 hours London 22 hours Lagos 22 hours Nairobi 16 hours Adelaide Sydney Melbourne Flights You can fly to Adelaide from anywhere in the world, and there are many direct flights available. Estimated flight times to Adelaide* *Some flights require stopovers. An authentic 'Aussie' experience Adelaide's location offers you the chance to enjoy an authentic Australian experience. Relax on beautiful metropolitan beaches only minutes from the city centre.
Spend a day exploring the rolling hills that frame the city's eastern edge, or spend a weekend discovering our world-famous wine regions, touring the rugged Flinders Ranges or spotting Aussie wildlife on the spectacular Kangaroo Island.
Getting around Adelaide is very easy to explore. You'll quickly discover that the city is well serviced by public transport, and as an international student, you'll receive the same transport concessions as local students, saving you up to $700 per year on transport costs. Free tram and bus services run in the Adelaide city centre. Buses run frequently to and from Flinders University and the adjacent Flinders Medical Centre, with various routes running directly from the city and suburbs. A new train extension will soon link Flinders Bedford Park, Flinders Medical Centre and Flinders Tonsley campus directly to the city, making it even easier to get around.
Adelaide is also cycling-friendly, with a large community of cyclists and dedicated bike lanes. Festivals South Australia is known as the 'Festival State', with regular cultural and sporting events held right across the year, including:
WOMADelaide
Adelaide Festival
Adelaide Fringe
Tour Down Under
V8 Supercar Adelaide 500. Shopping Like to shop? Adelaide has a wide range of retail outlets. Westfield Marion, the biggest shopping mall in Adelaide, is located just 10 minutes from our Bedford Park campus. Rundle Mall, located in the city centre, offers department stores and high street brands, while the café-lined Rundle Street is home to designer labels.
Food If you love great food, you'll love Adelaide. The city is full of stunning cafés and restaurants. South Australia is well known for producing high-quality produce, from fresh fruit and vegetables through to the finest meat and seafood. The city is also close to high quality produce regions, such as the Barossa Valley and McLaren Vale. Adelaide is a multicultural city well catered to vegan, vegetarian, Halal and Kosher requirements. Bread and Bone Grill restaurant Our locations Adelaide City Centre 20 minutes to airport 15 minutes to the beach BEACH ADELAIDE HILLS VICTORIA SQUARE CAMPUS BEDFORD PARK CAMPUS TONSLEY CAMPUS 20 minutes With three stunning Adelaide locations, Flinders offers you a great on-campus experience.
flinders.edu.au/ international/explore Bedford Park Located just 12km south of the centre of Adelaide, the Bedford Park campus is Flinders' main campus. It's a spacious, elevated site with panoramic views to the coast and over the city Tonsley Flinders at Tonsley is a place where our students interact with business, and where business interacts with our researchers in areas such as engineering, medical devices and nanoscale technologies to create the new products and processes of the 21st century.
Victoria Square Our Victoria Square campus is situated in the centre of Adelaide's business district, encouraging close collaboration with surrounding industry and the opportunity to develop industry links. I like the hill views at Flinders Bedford Park, and the sea view from the Student Hub. It's a really good place for students to relax after study and refresh themselves when they feel tired. The library is very bright and active, and the facilities are very user-friendly. Jingyi Wang Master of Accounting China City skyline Adelaide Time zones Australia is divided into three time zones, with Adelaide coming under Australian Central Standard Time (ACST).
Time difference between Adelaide and overseas Indonesia – 2.5 hours China, Malaysia, Singapore – 1.5 hours United Arab Emirates – 5.5 hours Delhi, India – 5 hours Nairobi, Kenya – 7.5 hours USA – 18 hours Opening 2020, the $85 million extension of the Tonsley rail line and creation of a new station will link Flinders Bedford Park and Tonsley campuses by rail, allowing Flinders students to access the CBD by train in less than 20 minutes. 85 $ M Tonsley rail line extension page 12 page 13 International Undergraduate & Postgraduate degrees 2020 Flinders University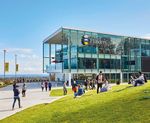 Food & drink The award-winning Student Hub and Plaza is open 24/7 to help you get the most out of your on-campus experience. hub.flinders.edu.au Student Hub & Plaza Retail Bedford Park features a range of retail outlets:
Pharmacy
Post Office
The Co-op bookstore
STA Travel
Flinders Health2GO
Café Alere
Grind & Press Café
Kutchi Deli Parwana
Subway
Toly Vietnamese
Urban Paddock Co.
Tavern by Burger Theory
Nutrition Republic
Café Bon Voyage
Local Brew
Zambrero
Espresso at Events
Student kitchen You'll never go hungry at Bedford Park, with a wide variety of food outlets Sport & fitness Our Bedford Park campus includes a state-of-theart Sport and Fitness Centre with the best views of any gym in Adelaide, as well as courts and ovals for a variety of sports. Annual student membership is only $199.
Art Museum Housing one of the most significant Indigenous university art collections in Australia, Flinders University Art Museum offers an expanding collection of art to excite your senses and foster new ways of thinking. Flinders at Bedford Park Find everything you need at Flinders' main campus. Located just 12km south of the centre of Adelaide, Flinders Bedford Park campus is an amazing place to study. Co-located with Flinders Medical Centre, Bedford Park is a major, comprehensive precinct with over 30,000 daily visitors. The campus boasts state-ofthe-art facilities in beautifully kept grounds, with native Australian plants and its own lake.
Flinders' Bedford Park campus offers you natural beauty and a great range of services to create a uniquely inspiring study experience. page 14 page 15 International Undergraduate & Postgraduate degrees 2020 Flinders University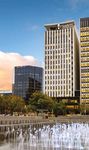 Explore Flinders' Tonsley campus: a $120m centre of innovation. It's a place where collaboration and entrepreneurial spirit combine to create the products and processes of the 21st century. Flinders at Tonsley Flinders at Victoria Square 28 laboratories 150 staff 2,000 students 120 $ M $120m innovation centre With more than 150 staff, 2,000 students – and a 2,000 square metre pod for heavy engineering equipment – Tonsley centrally locates the University's teaching and research in computer science, engineering and mathematics. The New Venture Institute (NVI), based at Tonsley, links businesses, government and the community sector to all that the University has to offer.
Through their programs and activities, NVI inspires, educates and connects students like you: the future generation of innovators and entrepreneurs.
Flinders at Tonsley has strong connections to industry. The centre is also home to local and international businesses, including industrial manufacturing company Siemens. Flinders Partners, the Medical Device Research Institute, and Flinders Centre for Nanoscale Science and Technology are also located at Tonsley. Tonsley is located centrally between Flinders Bedford Park campus and Adelaide city. Tonsley is a five-minute car ride, a 15-minute ride on the Flinders loop bus, or a 30-minute walk from the Bedford Park campus.
From late 2019, an $85 million extension of the Tonsley rail line will link Flinders' Bedford Park and Tonsley campuses by rail, and allow Flinders' students to access the CBD by train in less than 20 minutes. In the heart of the Adelaide CBD, Flinders Victoria Square is within walking distance of restaurants, cafés and public transport. With modern student lounges, study spaces and high speed WiFi, Flinders' Victoria Square campus is an accessible, alternative and flexible space for students and staff. Set on the corner of one of Adelaide's most iconic and lively city squares – which often plays host to free live music, events, weekday food trucks and community gatherings – the campus is perfectly situated for a taste of unique city living. Courses taught at our Victoria Square campus include:
accounting
business and business administration
public policy and public administration
social work
law
health and aged care administration
languages.
Flinders at Victoria Square page 16 page 17 International Undergraduate & Postgraduate degrees 2020 Flinders University
Moving to another country is a big decision, so we'll do everything we can to make the transition easy. International Student Services (ISS) is here to help you get started, with a range of services that support you to quickly settle into your new life at Flinders. flinders.edu.au/iss A warm welcome to Flinders Flinders' services Flinders University provides a range of services to help you achieve your full academic potential and go beyond.
Computers, printing & WiFi Access our many computer labs or by connecting your own device to our printers or the extensive wireless network – one of the fastest, most secure campus wireless networks in the Southern Hemisphere.
Student Learning Centre (SLC) Flinders SLC provides learning support for students, ranging from writing and mathematics support to assistance with study and timemanagement skills. SLC also offers a free program to support students who need to improve their English in the academic context. Library Flinders' four library sites contain more than one million books and journals, extensive electronic collections, and a wide range of services and facilities to support your learning and research interests. With extensive databases, study rooms and Sendit – off-campus library service to support students studying away from campus or on placements – Flinders' Library services are extensive and state-of-the-art.
Flinders University Student Association (FUSA) FUSA represents the rights and interests of students, helping them with academic, administrative and welfare issues. Flinders would definitely be a good place to start your international education. I say this because Flinders facilitates an easy transition to university life by providing help and support at various stages. For example, it has OASIS (a place where we can cook, eat and organise formal, informal meetings, and even get a lot of free fruits and vegetables) which I think is one of the favourite places at uni for all the international students.
Nisha Singh Master of Education (Leadership & Management) Nepal When you arrive Orientation Once you've arrived, things get busy! The first few days of university are exciting but can also be daunting, which is why we have a number of orientation sessions and programs to help you get used to the University community. Student support Once you've arrived, it's time to explore. Adelaide runs a year-long calendar of free and discounted events especially for international students. As soon as you arrive, you will be given a free welcome backpack and guide with everything you need to know about living in Adelaide.
Find out more at: studyadelaide.com Support services Health, counselling & disability services When you enrol at Flinders, you will have access to confidential and professional health, counselling and disability services including GPs and nurses for emergency and routine medical care. We can also assist you with equal opportunity concerns.
Childcare The Flinders University Childcare Centre offers childcare for children under school age. The centre has attained the highest level of accreditation, with experienced and qualified staff. Places are limited and booking is essential. Oasis Oasis is a multi-faith, multicultural centre where chaplains of all faiths offer support, various forms of prayer and meditation, seminars, and study and discussion groups. Arrival services Before you leave home, ISS will assist you to plan your arrival in Adelaide. They will connect you with on-campus support services and staff in your academic area, making your transition to Flinders as smooth as possible.
Meet & greet You can also book a free meet-and-greet through ISS. You will be met at Adelaide Airport, the railway station or the central bus station and taken directly to your new accommodation. The service is also free for accompanying family members. Before you arrive FREE Free meet-and-greet service from Adelaide Airport, railway station or central bus station Clubs & societies Flinders has a range of clubs and societies to cater to your interests, whether they are related to your degree, religion, culture, political affiliation, or just for fun.
Empire Times Empire Times is a free student culture and politics magazine published monthly.
page 18 page 19 International Undergraduate & Postgraduate degrees 2020 Flinders University
University Hall University Hall is a catered residence with a strong collegial atmosphere. The hall has accommodation for over 200 students in fully-furnished single rooms, secure storage and car parking, and small communal kitchens. Cost $398 per week for a single room including 15 professionally prepared meals per week.* Live on or off campus On-campus living Flinders is the only university in Adelaide where you can live on campus. Join a diverse community of students from Australia and over 30 countries worldwide. Flinders Living can help you choose the accommodation option that best suits your lifestyle.
flinders.edu.au/living Deirdre Jordan Village Deirdre Jordan Village provides modern accommodation for over 350 students in self-catered, fully equipped units. The village has living areas (some private), landscaped gardens, outdoor areas with barbecues, secure storage and car parking. Single gender accommodation is also available. Cost Village standard unit: $250 per student per week for a single room including all utilities.* Village annexe unit: $198 per student per week for a single room including all utilities.* *costs are based on 2018 rates Flinders Living With Flinders University's convenient location and so many transport and accommodation options available, living off campus is easy.
Flinders Living runs a free service that lists the private rental accommodation available in the local area. Check the Flinders Living website for more details.
More information about accommodation in Adelaide can be found on the following websites: realestate.com.au homehound.com.au domain.com.au homestaynetwork.org adelaidehomestaysearch.com Go for on-campus housing! You'll meet a lot of people and it will help you adjust to the Australian culture easier. It was very easy living on campus; I lived with a lot of other [foreign] students, which made it easier to make friends and meet the locals. Arjen van Lil Utrecht University Netherlands If you don't want to live on campus, contact Flinders Living for offcampus accommodation options and advice. Off-campus living $Adelaide has the lowest median rent in Australia Core Logic 2018 page 20 page 21 International Undergraduate & Postgraduate degrees 2020 Flinders University
Global network Brazil University of Sao Paulo Canada Simon Fraser University Chile Universidad de Valparaiso China Capital Normal University Central South University Chinese Academy of Social Sciences Nankai University Germany Dresden University of Technology Hong Kong Chinese University of Hong Kong University of Hong Kong India Amity University Manipal University Indonesia Universitas Airlangga Universitas Gadjah Mada Universitas Indonesia Japan Hiroshima University National Institute for Materials Science Korea Kyung Hee University Chungnam National University Malaysia HELP University Universiti Kebangsaan Malaysia Universiti Malaya Malawi University of Malawi Mexico Autonomous University of Queretaro Netherlands Utrecht University Maastricht University Singapore Nanyang Technological University Parkway College of Nursing & Allied Health Social Service Institute (SSI) Sweden Malmö University Thailand National Nanotechnology Centre UK St George Hospital Medical School University College London University of Stirling USA Johns Hopkins University University of Arizona University of Texas at Austin Our global network provides international exchange opportunities, joint research programs, and regular visits by academics from international universities.
Flinders' international links include partnerships across Asia, Europe and North America. flinders.edu.au/engage/ international Whether you want to explore a topic that interests you in-depth, create new knowledge or become an expert in your field, a higher degree by research at Flinders will help you to make a difference.
Apply for a higher degree by research Work with highly qualified and recognised supervisors, connect with industry, government and the community, and contribute to the global research conversation. Higher degrees by research transform lives, opening you up to new opportunities and making an impact with new discoveries. Higher degrees by research provide training to foster the development of independent research and critical thinking skills. Acquiring these skills demonstrates your ability to pursue scholarly research that answers significant questions. flinders.edu.au/international/apply/applyresearch-degree Office of Graduate Research The Office of Graduate Research (OGR) supports research higher degree students.
The office connects prospective students with trained high-quality supervisors, and offers international travel and research opportunities.
flinders.edu.au/graduate-research Cotutelles Cotutelle doctoral degrees allow research higher degree students the opportunity to experience an extended overseas research stay for one third of their candidature, and obtain a joint PhD in the process. Pathways Flinders University has a range of pathways to help you enter a higher degree by research, including a special pathway with our exclusively offered Graduate Diploma in Research Methods. Scholarships A range of Flinders and Australian Government higher degree by research scholarships are available. These scholarships are awarded on academic merit and research potential.
I found that world-class research on 'patient-reported outcomes' was going on in the discipline of optometry at Flinders. I contacted the researchers and things started from there. Flinders offered great support to carry out our research: internal (library resources, research higher degree professional development programs, workshops) and external (collaborations with hospitals and other institutes) that were extremely useful to successfully carrying out my research.
Himal Kandel PhD candidate Nepal Short-term study Flinders' short-term study programs enable you to study for six to twelve months (one or two semesters) in Adelaide. Live in a new city, enhance your career prospects and undertake professional development opportunities without interrupting your studies. flinders.edu.au/international/apply/ study-abroad 1 of 7 members of Innovative Research Universities (IRU) inunis.net 1 of 12 members of International Network of Universities (INU) iru.edu.au Go Beyond in your studies The Graduate Diploma in Research Methods provides the opportunity to develop in-depth knowledge in your subject area as a pathway to higher degree research.
This course can be pursued in any one of the six colleges of the University. Find out more: flinders.edu.au/study/courses/ postgraduate-research-methods page 22 page 23 International Undergraduate & Postgraduate degrees 2020 Flinders University
Flinders offers degrees across 17 study areas. The following pages cover the broad areas of study at Flinders and the degrees available in each area. Can't find the degree you are looking for? The course index from page 43 provides a full listing of all undergraduate and postgraduate courses available at Flinders.
flinders.edu.au/international Study areas Sai Manoj, India MBA, inaugural winner of Flinders University BW Business World Scholarship page 24 page 25 International Undergraduate & Postgraduate degrees 2020 Flinders University
Business: Co-developed with Flinders' New Venture Institute, Flinders' business, commerce and management degrees will help you embrace innovation, think creatively and develop an entrepreneurial mindset. Go beyond with a university rated No. 1 in South Australia in accounting and economics for overall experience and teaching quality (The Good Universities Guide 2019, public SA-founded universities only). Why study Business at Flinders?
Build entrepreneurial skills through Flinders' accelerator program, which has helped create more than 280 start-ups.
With over 200 host organisations, Flinders' industry placements and live industry projects provide you the opportunity to build realworld skills and graduate job-ready. Key partners include PricewaterhouseCoopers, McDonald's, BankSA, Ernst & Young, Hudson, and Bendigo Bank.
Gain a career edge through the Flinders Ignite Mentor Program that will see you matched with mentors throughout your degree to help refine your skills and develop your industry networks before you graduate.
Flinders University is the first South Australian university, and only the third in Australia, to receive accreditation from the prestigious Association of MBAs (AMBA). Flinders undergraduate and postgraduate business programs include:
Accounting
Banking
Business Administration
Commerce
Economics
Finance
Management
Marketing
Innovation and Enterprise
International Business
Human Resource Management
Health Administration Studying an MBA in a developed country and gaining global exposure has been a long-standing dream of mine. Winning this scholarship has changed my life in its truest sense. Not only has it given me immense confidence, it has also opened doors to new perspectives and opportunities. Sai Manoj, India MBA, inaugural winner of Flinders University BW Business World Scholarship The Business of tomorrow *Australian Accounting Awards. **Australian Accounting Awards 2018. ***The Good Universities Guide 2019. ****QS Subject Rankings 2018. *****ARWU Subject Ranking 2019. AUSTRALIAN ACCOUNTING STUDENT OF THE YEAR 2016 AND 2018* RISING STAR OF THE YEAR** FIVE STARS IN ACCOUNTING FOR STUDENT-TEACHER RATIO, LEARNING RESOURCES, OVERALL EXPERIENCE, AND TEACHING QUALITY*** flinders.edu.au/international/business Icebreaker Networking Event TOP 500 IN THE WORLD FOR ECONOMICS**** TOP 450 IN THE WORLD FOR SOCIAL SCIENCES AND MANAGEMENT***** Creative Arts: World-class training and education in a range of creative arts disciplines will help you go beyond and build an exciting career. You will learn to appreciate, understand and practice your chosen discipline and unlock your creative potential.
Why study Creative Arts at Flinders?
A leader in the creative arts since 1966, Flinders understands the skills and knowledge required by the global arts industry.
By training with expert practitioners across all areas of the creative arts, you'll graduate career ready.
Flinders has developed partnerships with the Adelaide Film Festival, State Theatre Company, Adelaide Fringe, CDW Studios and the Australian Dance Theatre to help you build skills, develop industry networks and gain practical experience.
All courses are designed to give students the opportunity to experiment and try different topics, gaining the skills and knowledge to follow their passion on their chosen career path. Flinders undergraduate and postgraduate creative arts programs include:
Costume Design
Creative Writing
Drama
Dance
Enterprise
Fashion
Screen Production
Visual Effects and Entertainment Design
Visual Arts The degree focused mainly on honing my skills in making short/micro documentaries. We made a number of documentaries within my two-year study, and I studied different aspects of filmmaking and documentary production. The degree was very hands-on and we were able to really practice on-set filming.
Yhel Pedrina Master of Screen and Media Production, Philippines Full list of programs and entry requirements: Undergraduate, page 44 Postgraduate, page 52 Push your talents to new heights *The global QILT Student Experience Survey for 2018. **The Rookies, Best Creative Media and Entertainment Schools report in 2017 and 2018. ***THE Subject Rankings 2019. UNDERGRADUATE CREATIVE ARTS DEGREES HIGHLY RATED FOR OVERALL QUALITY OF EDUCATION EXPERIENCE, TEACHING QUALITY, LEARNING RESOURCES, AND STUDENT SUPPORT* FINDERS RANKED NO. 1 DIGITAL ILLUSTRATION SCHOOL** flinders.edu.au/international/creative-arts TOP 300 IN THE WORLD FOR ARTS & HUMANITIES, INCLUDING ARTS, PERFORMING ARTS & DESIGN*** Flinders Dance students Full list of programs and entry requirements: Undergraduate, page 44 Postgraduate, page 52 page 26 page 27 International Undergraduate & Postgraduate degrees 2020 Flinders University
Education: An education degree from Flinders University will give you the skills and knowledge to help students go beyond the ordinary. You'll teach them to overcome barriers, expand their minds, effect change and build towards success. You'll also build towards your own success at a university rated No. 1 in South Australia in education and training for learner engagement, skills development, and starting salary (The Good Universities Guide 2019, public SA-founded universities only). Why study Education at Flinders?
As one of the largest providers of education courses for teachers in South Australia, Flinders is well positioned to offer the degree you need to succeed in your education and teaching career.
Our diverse range of Master of Education specialisations will allow you to take your career in education to the next level.
Broaden your employment opportunities by combining education studies with specialty areas in arts, science, health sciences, disability studies and languages.
Flinders Teacher Education graduates enjoy median salaries above the national average (QILT Student Experience Survey 2018). Flinders undergraduate and postgraduate education programs include:
Cognitive Psychology and Education Practice
Disability and Development Education
Early Childhood
Gifted Education
International Baccalaureate
Languages
Leadership and Management
Primary R-7
Secondary
Wellbeing and Positive Mental Health I am looking forward to getting associated with education projects working towards providing access to schooling for marginalised children. My study at Flinders has well equipped me with the required knowledge, skills and attitude for my future career. I am confident that Australian academia has prepared me well for my professional journey.
Nisha Singh Master of Education (Leadership & Management), Nepal Full list of programs and entry requirements: Undergraduate, pages 44-46 Postgraduate, page 52 Make a difference through a rewarding career in a fast-growing sector *The Good Universities Guide 2019. **THE Subject Rankings 2019. ***ARWU Subject Ranking 2019. ****QS Subject Rankings 2018 FIVE STARS IN EDUCATION AND TRAINING FOR LEARNER ENGAGEMENT, SKILLS DEVELOPMENT, AND MEDIAN SALARY* TOP 175 IN THE WORLD FOR EDUCATION** TOP 300 IN THE WORLD FOR EDUCATION*** flinders.edu.au/international/education TOP 200 IN THE WORLD FOR EDUCATION AND TRAINING**** Flinders Education students Engineering: The Good Universities Guide 2019 awarded Flinders University five stars in engineering and technology for learning resources, skills development, student support, and teaching quality.
Those stars are the result of Flinders' dedication to working in close collaboration with industry, giving you specialist knowledge and an integrated 'toolkit' of skills that will enable you to go beyond and meet the requirements of industry as it continues to evolve. Why study Engineering at Flinders?
All core undergraduate and postgraduate engineering degrees are accredited by Engineers Australia and recognised internationally by the Washington Accord.
Study at Tonsley, our world-class $120m teaching and research facility. It is our hub of innovation and entrepreneurship and features state-of-the-art equipment, laboratories and study spaces.
Undertake a 20-week industry placement program in your undergraduate degree, one of the longest practical placements in Australia or a 12-week placement in your postgraduate degree.
Our degrees allow you to collaborate with industry on live industry projects and work with other students across different engineering disciplines to solve real-world problems. Flinders undergraduate and postgraduate engineering programs include:
Agricultural and Biosystems
Biomedical
Computer and Network Systems
Civil
Electrical
Electronics
Maritime
Materials
Mechanical
Naval Architecture
Robotics
Software I chose Flinders because of its reputation for biomedical engineering. I enjoy living in Adelaide because the people here are so nice and friendly and because it has a lot of beaches.
Haryati Akmal Borhan Bachelor of Biomedical Engineering, Malaysia Full list of programs and entry requirements: Undergraduate, page 46 Postgraduate, page 53 Careers of the future start with STEM. Learn skills to solve the problems of tomorrow *THE Subject Rankings 2018. TOP 250 IN THE WORLD FOR ENGINEERING & TECHNOLOGY, INCLUDING CIVIL ENGINEERING* TOP 250 IN THE WORLD FOR ENGINEERING & TECHNOLOGY* TOP 250 IN THE WORLD FOR ENGINEERING & TECHNOLOGY, INCLUDING GENERAL ENGINEERING* flinders.edu.au/international/engineering TOP 250 IN THE WORLD FOR ENGINEERING & TECHNOLOGY, INCLUDING ELECTRICAL AND ELECTRONIC ENGINEERING* Flinders Engineering students page 28 page 29 International Undergraduate & Postgraduate degrees 2020 Flinders University
Environment: As we understand more about the challenges facing our planet, environmental careers will continue to gain importance. Go beyond and help us understand how human activities interact with and modify environments, and how to address the challenges we face. Awarded five stars in sciences for learner engagement, learning resources, overall experience, skills development, student support, and median salary*, Flinders University can start you on your path to an exciting and meaningful career. Why study Environment at Flinders?
A multidisciplinary approach combines study of environmental science with understanding about the political and developmental dimensions of global environmental challenges.
Examine and understand the components of the earth system: atmosphere, biosphere, hydrosphere and geosphere. Gain a broad spectrum of knowledge for a range of career opportunities.
Gain skills that will allow you to make a difference in the global environmental challenges we face, including climate change.
Learn to analyse data to identify patterns and trends in environmental conditions.
Work with industry and government at a national and international level to improve environmental outcomes.
Flinders postgraduate environment programs include:
Environmental Studies
Environmental Health
Environmental Management
Groundwater Hydrology
Water Resources Management I chose to study at Flinders because of the extensive range of topics offered. I knew it would benefit my career in environmental management. Flinders has become more than just a university for me and I've had the opportunity to make great friends and experience life in Adelaide. Thuy Nguyen Bachelor of Environmental Management, Vietnam Full list of programs and entry requirements: Postgraduate, page 53 Make a difference through a career addressing global environmental challenges *The Good Universities Guide 2019 **ARWU Subject Ranking 2018. ***QS Subject Rankings 2018. ****QS Subject Rankings 2018. *****ARWU Subject Ranking 2018 RANKED 12 IN THE WORLD FOR WATER RESOURCES** RANKED TOP 300 IN THE WORLD FOR ENVIRONMENTAL STUDIES*** RANKED TOP 300 IN THE WORLD FOR AGRICULTURE AND FORESTRY**** flinders.edu.au/international/environment RANKED TOP 400 IN THE WORLD FOR ECOLOGY, ENVIRONMENTAL SCIENCE & ENGINEERING***** Flinders Environment students Government: Flinders University's government degrees give you a range of tools to understand and drive political, social and economic change. You will learn how policies are developed and implemented, preparing you for careers in government, non-government and not-for-profit organisations in Australia and abroad. Flinders will help you graduate ready to go beyond, anywhere in the world. Why study Government at Flinders?
Gain hands-on experience with a range of internship opportunities available locally, nationally and internationally and graduate career ready.
Flinders has over 40 years' expertise in US, China, Asia and Africa international relations.
Learn from academics who have advised and provided analysis for local and national political leaders, and whose commentary is widely sought.
Study across Australia and the US and graduate with a Master of Public Policy and Management from Flinders and a Master of Public Administration from the University of Arizona, ranked in the Top 50 Public Universities in the US (US News & World Report 2019).
Combine your degree with business, commerce, laws and legal practice, languages, arts and other areas to enhance your career opportunities. Flinders undergraduate and postgraduate government and international relations programs include:
International Relations
Public Administration
International Development
Public Administration and Management
Public Administration and Policy
Public Policy and Management I did an internship through Flinders with the United States Consulate General in Melbourne last year and found diplomacy really unique and interesting. I also undertook the Washington Internship Program, and found it was an incredible opportunity that I would not otherwise have been exposed to. Molly Stephens Bachelor of Laws and Legal Practice with International Relations (Honours) Full list of programs and entry requirements: Undergraduate, page 46 Postgraduate, page 53 Understand your world and help shape its future *ARWU Subject Ranking 2018. **QS Subject Rankings 2018. ***THE Subject Rankings 2019. TOP 400 IN THE WORLD FOR POLITICAL SCIENCES* TOP 300 IN THE WORLD FOR LAW AND LEGAL STUDIES** TOP 500 IN THE WORLD FOR SOCIAL SCIENCES, INCLUDING POLITICS AND INTERNATIONAL STUDIES (INCLUDING DEVELOPMENT STUDIES)*** flinders.edu.au/international/government Flinders International Relations students page 30 page 31 International Undergraduate & Postgraduate degrees 2020 Flinders University