Wayne's College of Beauty - 2021 CATALOG - Wayne's College of Beauty
Page content transcription
If your browser does not render page correctly, please read the page content below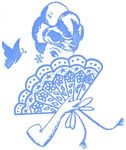 2021 CATALOG

     Wayne's College of Beauty

                        1271 N. Main St., Salinas CA, 93906                               (831) 443-4077

                            www.waynescollegeofbeautyinc.com
                                    Effective date January 1, 2021– Expiration Date December 31, 2021
                                    School Catalog is updated annually and may be revised at any time.
                                                         Revised January 14, 2021

                     This Catalog is provided to our students in a digital format and is always available at our website.

                                                                Copyright
The contents of this document are exclusively protected. No content in full or in part may be reproduced without the written permission of
  the author. The information contained in this document is the property of Wayne's College of Beauty, Inc. and it may be used only and
                           exclusively for purposes of conducting business with Wayne's College of Beauty, Inc.
CATALOG

                                       TABLE OF CONTENTS

School Contact Information                 Front Cover    Timecard Credit Guide                             18
Approval and Disclosure Statement                     3   Disclosure of Educational Records (FERPA)        18
President's Letter & Mission Statement                4   Textbooks, Equipment & Supplies                  18
Financial Aid Information                             5   Health and Physical Considerations               19
Licensing Requirements                              6-7   Statement of Non-Discrimination                  19
Credit Evaluation                                     7   Student Rights                                   19
Re-entry Policy                                       7   Grievance Procedure                              20
Transferability of Credits & Credentials Earned       8   Grounds for Immediate Dismissal                  20
Student Records Policy                                8   Rules & Policies                              21-22
Admissions Requirements                               8   Refund Policy                                     23
Schedules and Holidays                               9    Return of Title IV Funds                         24
Orientation                                           9   Student Tuition Recovery Fund Statement          25
Class Start Dates                                     9   Recoveries                                        26
Student Services                                      9   Tuition and Fee Schedule                         26
Temporary Distance Education                         10   Method of Payment / Tuition Policies and Fees    27
Freshman Class Enrollment                           10    Admissions/Financial Assistance/Business Hours 27
Satisfactory Academic Progress Policy            11-12    Financial Arrangements                            27
Student Evaluation Periods                       12-13    Drug Policy                                      28
Report Cards                                        14    Campus Security Report                           29
Quantitative Standards                              14    Graduation Requirements                          29
Course Incompleteness                               14    Successful Course Completion                     29
Attendance                                          14    Curriculum for Cosmetology                    30-33
Leave of Absence                                    15    Curriculum for Esthetician                    34-36
Grading System                                      16    Curriculum for Barbering                      37-39
English as a Second Language                        16    Curriculum for Manicuring                     40-41
Graduation Documentation                           16     Faculty Organization Chart                       42
Progress Policy                                     16    Sample Enrollment Agreement                   43-47
Placement                                           16    Performance Fact Sheet – Cosmetology          48-52
Career Counseling                                  17     Performance Fact Sheet – Barbering            53-57
Personal Attention                                  17    Performance Fact Sheet – Esthetician          58-62
Vaccination Policy                                  17    Performance Fact Sheet – Manicuring           63-67
Time Accrual Policy                                 17    Performance Fact Sheet Definitions               68
                                                          Student's Right To Cancel                        69
                                                          Notes                                            70

                                   Wayne's College of Beauty, Inc. © Page 2
CATALOG

                             APPROVAL & DISCLOSURE STATEMENT
WAYNE'S COLLEGE OF BEAUTY, Inc. is an accredited, private institution and is licensed to operate by the California
Bureau for Private Postsecondary Education pursuant to California Code Section 94311. The Bureau approval means
that the institution and its operation complies with the minimum standards established under the law for
occupational instruction by the private postsecondary educational institutions, and does not imply any endorsement
or recommendation by the State of California or by the Bureau. Institutional approval must be re-approved every four
years and it is subject to continuous review. The currently approved course and curriculum are:
          COSMETOLOGY            1600 Clock Hours (D.O.T. # 332.271-010, CIP #12.0401, SOC #89-5010)
          ESTHETICIAN             600 Clock Hours         (D.O.T. #332.271-010, CIP #12.0409, SOC #39-5094)
          BARBERING               1500 Clock Hours (D.O.T. #332.371-010, CIP #12.0413, SOC #39-5010)
          MANICURING              400 Clock Hours         (D.O.T. #331.674-010, CIP #12.0499, SOC #39-5092)
Wayne's College of Beauty is located in the heart of the Central Coast. Classes are held Tuesday through Friday at
1271 N. Main Street, Salinas CA 93906. Our building accommodates 70 full or part time students at any given time.
Future and prospective enrollees are encouraged to review this catalog prior to signing an enrollment agreement.
You are also encouraged to review the School Performance Fact Sheet which must be provided to you prior to signing
an enrollment agreement. Please feel free to set an appointment to discuss personal, educational, and/or vocational
plans with a school instructor or administrator prior to enrollment or prior to signing any enrollment agreements.
                            All are welcomed and encouraged to visit the college premises.

The following are state boards, bureaus, departments or agencies which set the minimum standards for our current
offered program of study in accordance with the Educational Code Section 94316.12

                          CALIFORNIA STATE BOARD OF BARBERING AND COSMETOLOGY
                                  P.O. Box 944226, Sacramento, CA 94244-2260 (916) 445-1254

                             National Accrediting Commission of Career Arts & Sciences
                                    3015 Colvin Street, Alexandria, VA 22314 (703) 600-7600
                                        Wayne's College of Beauty, Inc. is Accredited.

Any questions a student may have regarding this catalog that have not been satisfactorily answered by the institution
may be directed to the Bureau for Private Postsecondary Education at the address below:
                            CALIFORNIA BUREAU FOR PRIVATE POSTSECONDARY EDUCATION
              1747 N. Market St, Suite 225, Sacramento, CA 95834 or PO Box 980818 West Sacramento, CA 95798-0818
                           (888)370-7589, (916) 431-6959 or by fax (916) 263-1897 / www.bppe.ca.gov

Anyone seeking to resolve any issues or concerns related to Wayne's College of Beauty should first contact the school
supervisor/owner Mr. Moises Estrada and request further assistance for recommended course of action.
However, a student or any member of the public may file a complaint about this institution at any time with the
Bureau for Private Postsecondary Education by calling (888)370-7589 or by completing a complaint form, which can
be obtained on the bureau's internet website: www.bppe.ca.gov.

Please note: This institution does not have a pending petition in bankruptcy, is not operating as a debtor in
possession, has not filed a petition within the preceding five years, or has not had a petition in bankruptcy filed
against it within the preceding five years that resulted in reorganization under Chapter 11 of the United States
Bankruptcy Code.

                                         Wayne's College of Beauty, Inc. © Page 3
CATALOG

                                      LETTER FROM THE FACULTY
                                                 &
                                         MISSION STATEMENT
Dear Student,

Welcome to Wayne's College of Beauty, and thank you for selecting us to assist you in obtaining your desired beauty
industry professional training. You are now entering a field filled with opportunities and rewarding experiences. The
staff at Wayne's College of Beauty is committed to providing you with the training to help you succeed in the beauty
industry.

At Wayne's College of Beauty, we offer programs that enable you to pass the required State Board of Barbering and
Cosmetology examinations and become a licensed professional in Cosmetology, Barbering, Esthetician, and
Manicuring. Our focus and emphasis is to allow you to acquire the skill and techniques necessary to succeed in
today's marketplace.

At Wayne's College of Beauty we are committed to working with you, in providing you the environment necessary to
succeed in today's beauty operations businesses'. There are vast opportunities in the beauty industry, whether it is in
enterprise hair operations, a barber shop, or skin care and facial treatments, we provide you the opportunity to learn
to operate as a professional entrepreneur ensuring your smooth transition into becoming a fully licensed and trained
professional.

Wayne's College of Beauty is a spacious (3,434 sq. ft) single story facility for the benefit of our students and
instructors. Our school simulates salon conditions with our Milady curriculum, to help our students "learn-by-doing"
with modern salon equipment, updated shampoo stations, hair dryers and a variety of salon supplies that help
enhance the student's product knowledge. There is also a student library on the clinic floor for their resources.
Additionally, we provide students training on manning a desk operation where they acquire valuable skills, such as:
Customer greeting, reception handling, phone and appointment management, resource allocation, Inventory, and
last, but not least, the handling of cash transactions. Our goal is to allow the student to be trained salon operators
with hands on experience upon completion of their training.

Our objective is to help the student become "salon ready". Our institution is equipped with modern cosmetology
equipment and tools to simulate a salon environment to better help our students through actual hands on
experience.

Welcome to Wayne's College of Beauty, it is our pleasure to have you here. Remember that the level of your success
depends on your level of commitment and effort you apply during the course of training. Our goal is to help you
discover your hidden abilities and transform them into a tool which will help you succeed in today's competitive
market place.

Sincerely,

Moises G. Estrada
Owner

                                       Wayne's College of Beauty, Inc. © Page 4
CATALOG

                                    FINANCIAL AID INFORMATION

                      Wayne's College of Beauty is approved to participate in Title IV programs.
                                      You may apply at www.fafsa.ed.gov
                                              SCHOOL CODE: 020616

The following are brief descriptions of the Federal financial aid programs available at Wayne's College of Beauty
under the Title IV program:

Federal Pell Grant
A Federal Pell Grant does not have to be repaid. The amount depends on your financial need, costs to attend school,
and the program of study. If your parent or guardian was a member of the U.S. armed forces and died as a result of
military service performed in Iraq or Afghanistan after the events of 9/11, you may be eligible for additional Federal
Pell Grant funds.

Federal Supplemental Educational Opportunity Grant (FSEOG)
Federal Supplemental Educational Opportunity Grants are available to a limited number of students with exceptional
financial need. Grants are based on available funds and do not have to be repaid. Need is determined by the financial
resources of the student and parents and the cost of attending school.

Federal Work-Study (FWS)
Federal Work-Study provides part-time jobs for students with financial need, allowing them to earn money to help
pay education expenses. The program encourages community service work and work related to the student's course
of study. Jobs are limited and students must maintain a minimum required GPA and attendance percentage to quali-
fy. Please note, Wayne's College of Beauty does not participate in the FWS program at this time.

William D. Ford Federal Direct Loan Program
Direct Loan programs consist of low-interest loans for eligible students to help cover the cost of education. Eligible
students borrow directly from the U.S. Department of Education. Direct loans include Direct Subsidized, Direct Un-
subsidized and Direct PLUS loans.

Direct Subsidized Loan
Direct Subsidized Loans are available to eligible students with financial need. Students may borrow funds at a fixed
interest rate established annually by the U.S. Department of Education. The interest is paid by the federal govern-
ment while students are in school.

Direct Unsubsidized Loan
Direct Unsubsidized Loans are available for eligible students to borrow for additional education costs. Students may
borrow funds at a fixed interest rate established annually by the U.S. Department of Education. With the exception of
demonstrating financial need, borrowers must meet all eligibility criteria of the Direct Subsidized Loan Program.

*A NOTE ABOUT STUDENT LOANS:
If a student obtains a loan to pay for educational program, the student will have the responsibility to repay the full
amount of the loan plus interest, less the amount of any refund and that if the student has received federal student
financial aid funds, the student is entitled to refund of the monies not paid from federal student financial aid
programs fund.

                                        Wayne's College of Beauty, Inc. © Page 5
CATALOG

                                       LICENSING REQUIREMENTS
   State of California licensing qualifications as set forth by the Board of Barbering and Cosmetology
       • Be at least 17 years of age.
       • Has completed the 10th grade in a public school or its equivalency.
       • Has committed no acts or crimes constituting grounds for denial of licensure under Section 480 of the
          Business and Professions Code.
       • Has completed the following hours in a Board approved school or has completed a 3200 hour apprentice
          program:
                  o Cosmetology – 1600 Hours
                  o Barbering – 1500 hours
                  o Esthetician – 600 Hours
                  o Manicuring – 400 Hours

                                ADDITIONAL LICENSING REQUIREMENTS:
In addition to the general requirements, an applicant for a cosmetology license is entitled to the license if the appli-
cant:
1. Is at least 17 years of age;
2. Supplies proof of successful completion of the 10th grade in California or its equivalent and;
3. Has done any of the following:
         a. Completed a course in cosmetology from a school approved by the board or;
         b. Practiced cosmetology, as defined in this chapter, outside of California for a period of time equivalent to the
         study and training of a qualified person who has completed a course in a cosmetology from a school the cur-
         riculum of which complied with requirements adopted by the board. Each three months of practice shall be
         deemed the equivalent of 100 hours of training of qualification under paragraph (1) of this subdivision or;
         c. Holds a license as a barber in California and has completed a cosmetology crossover course in a school ap-
         proved by the board or;
         d. Completed a barbering course in a school approved by the board and has completed a cosmetology crosso-
         ver course in a school approved by the board or;
         e. Completed the apprenticeship program in cosmetology specified in Article 4 (commencing with section
         7332)

GROUNDS FOR DENIAL OF A LICENSE
1. A board may deny a license regulated by this code on the grounds that the applicant has one of the following:
       a. Been convicted of a crime. A conviction within the meaning of this section means a plea or verdict of guilty
       or a conviction following a plea of nolo contendere. Any action which a board is permitted to take following
       the establishment of a conviction may be taken when the time for appeal has elapsed, or the judgment of
       conviction has been affirmed on appeal, or when an order granting probation is made suspending the imposi-
       tion of sentence, irrespective of a subsequent order under the provisions of Section 1203.4 of the Penal Code.
       b. Done any act involving dishonesty, fraud or deceit with the intent to substantially benefit himself or anoth-
       er, or substantially injure another; or; done any act which if done by a licentiate of the business or profession
       in question, would be grounds for suspension or revocation of license. The board may deny a license pursuant
       to this subdivision only if the crime or act is substantially related to the qualifications, functions or duties of
       the business or profession for which application is made.
2. Notwithstanding any other provision of this code, no person shall be denied a license solely on the basis that he has
been convicted of a felony if he has obtained a certificate of rehabilitation under Section 4852.01 and following of the

                                         Wayne's College of Beauty, Inc. © Page 6
CATALOG

Penal Code or that he has been convicted of a misdemeanor if he has met all applicable requirements of the criteria
of rehabilitation developed by the board to evaluate the rehabilitation of a person when considering the denial of a
license under subdivision (a) of Section 482.
3. A board may deny a license regulated by this code on the ground that the applicant knowingly made a false state-
ment of fact required to be revealed in the application for such license.
STATE LICENSURE REQUIREMENTS
Our courses are designed to lead to a position in the beauty industry, which requires licensure by the state. The cur-
riculum for students enrolled in a Cosmetology, Barbering, Esthetician or Manicuring course shall consist of required
set number of clock hours of technical instruction and practical operations covering all practices constituting the art
of Cosmetology (1600 Hours), Barbering (1500 Hours), Esthetician, (600 Hours) or Manicuring (400 Hours). Technical
instruction will be by demonstration, lecture, classroom participation and examination. Practical operation shall mean
the actual performance by the student of a complete service on another person or on a mannequin. Practical opera-
tions shall mean the time it takes to perform a practical operation.
To become a licensed professional, a person must pass an examination given by the California Board of Barbering and
Cosmetology. Both a written examination and a practical demonstration of the candidate's ability are required. To
qualify for the examination, a candidate must pay the required fee, be at least 17 years of age, completed the 10th
grade in public school or its equivalent, committed no act or crimes constituting grounds for denial of licensure under
Section 480 of the California Barbering and Cosmetology Act Business and Professions code, and completed the re-
quired number of hours required as listed above in an approved California Cosmetology school. A Social Security
Number is required to take the licensure exam with the California Board of Barbering and Cosmetology. State board
examinations are given in Fairfield, CA and Glendale, CA and the Board notifies the student of their expected exami-
nation date. The candidate for examination must pass the written and practical tests to receive a license. A candidate
passing the written and practical examination and Board receipt of a 'Proof of Training' document issued by the
school entitles the examinee to issuance of a state license.
                                           CREDIT EVALUATION
Appropriate credit will be granted for prior training or experience upon review and verification by college officials of
its validity under the Barbering/Cosmetology Act and the Board of Cosmetology Rules and Regulations. Occasionally, a
student's acceptance by the college will depend entirely on the California State Board of Barbering and Cosmetology
and Proof of Training documents (POT).
Please note, Wayne's College of Beauty does not have articulation or a transfer agreement with any other institutions
regarding acceptance of credits and/or hours.
Additionally, Wayne's College of Beauty does not currently have a policy to award credit for prior experiential
learning.

                                              RE-ENTRY POLICY
All students who withdraw may re-enter into the program without the loss of credit of state board hours provided it is
within 5 years from the date of their withdrawal and the student is in good standing with the college and proof of
school documents showing hours. Students who withdraw prior to completion of the course and wish to re-enroll will
return in the same satisfactory academic progress status as at the time of withdrawal.

Transfer students will be taken into consideration that have 800 hours or less and must provide a proof of training
from previous school along with a letter of recommendation. If you don't have the letter of recommendation, your
attendance, behavior and compliance with school rules and state procedures will be closely monitored for the first
200 hours. With regard to Satisfactory Academic Progress, a student's transfer hours will be counted as both
attempted and earned hours for the purpose of determining when the allowable maximum time frame has been
exhausted.

                                       Wayne's College of Beauty, Inc. © Page 7
CATALOG

       TRANSFERABILITY OF CREDITS & CREDENTIALS EARNED AT OUR INSTITUTION
The transferability of credits you earn at Wayne's College of Beauty is at the complete discretion of the institution to
which you may seek to transfer. Acceptance of the certificate you earn in one of our educational programs is also at
the complete discretion of the institution to which you may seek to transfer If the credits or certificate that you earn
at this institution are not accepted at the institution to which you seek to transfer, you may be required to repeat
some or all of your coursework at that institution. For this reason you should make certain that your attendance at
this institution will meet your educational goals. This may include contacting an institution to which you may seek to
transfer after attending Wayne's College of Beauty to determine if your credits or certificate will transfer.

                                       STUDENT RECORDS POLICY
It is the school's policy that all students that graduate or withdraw may request an official transcript or school
document with their information. Wayne's College of Beauty retains student records for a maximum of 5 years at the
institution at 1271 N. Main Street, Salinas, CA 93906. Please note that official student transcripts will be retained
indefinitely. You may request a copy of your documentation by mail at the address mentioned above. There will be a
$50.00 fee for a copy of records.

                                      ADMISSION REQUIREMENTS
Enrollees are admitted as regular students under the following criteria:
A)      Applicant must have a High School Diploma, Official High School Transcripts (sealed) or its equivalent, (GED,
California State Proficiency Test, etc.).
Students that have immigrated to the United States must provide documentation such as a diploma of equivalency to
a High School Diploma in the United States. Foreign students' high school diplomas must be verified by an outside
agency that is qualified to translate documents into English and confirm the academic equivalence to a U.S. High
School Diploma. For further information contact the school for eligibility requirement by country.
B)     All students must have completed the 10th grade or its equivalent as required by the California State Board of
Barbering and Cosmetology. For admission to our institution please refer to item "A" above.
C)      A valid U.S. I.D. card and/or Government I.D. and a Social Security card.
Wayne's College of Beauty does not recruit students already attending or admitted to another school offering a simi-
lar program of study. At this institution we do not admit Ability-To-Benefit students. (An Ability-To-Benefit Student is
a student who is beyond the age of compulsory education, lacks a high school diploma or its equivalent, and has the
ability to benefit from the education or training offered at an institution.)
                                         G.E.D. Test can be administered by
                Salinas Adult School                       OR    Hartnell College
                20 Sherwood Plaza, Salinas, CA 93906             411 Central Avenue, Salinas, CA 93901

*Please note that Wayne's College of Beauty does not currently admit international students. We do not offer Visa
services nor vouch for student's status.

                                        Wayne's College of Beauty, Inc. © Page 8
CATALOG

                                     SCHEDULES AND HOLIDAYS
                           Wayne's College of Beauty is closed on Sundays and Mondays

                                             HOLIDAY OBSERVANCE

                                          New Year's Day       Labor Day
                                          Fourth of July       Thanksgiving Day
                                          Memorial Day         Christmas Week
       A "Special" circumstances day may be declared in emergencies or special occasions. Holidays of
       all religious beliefs are respected and allowed.

                                                CLASS SCHEDULES
                     COSMETOLOGY: Tuesday – Saturday 9:00am – 5:30pm
                     ESTHETICIAN: Tuesday – Saturday 9:00am – 5:30pm
                     BARBERING: Tuesday – Saturday 12:00pm – 6:00pm
                     MANICURING: Tuesday – Saturday 9:00am - 5:30pm

                                                ORIENTATION
Orientation sessions are held every Friday at 12:00pm (excluding school holidays). All new students and transfer
students are required to attend the orientation class to be considered for admission to Wayne's College of Beauty.

                                           CLASS START DATES
 BARBERING:                  The Cosmetology Course is continuous enrollment and classes begin on Tuesdays.
                             Class start date will be determined by the student and Admissions Office.

 COSMETOLOGY:                The Cosmetology Course is continuous enrollment and classes begin on Tuesdays.
                             Class start date will be determined by the student and Admissions Office.

 ESTHETICIAN:                1/26/2021, 3/2/2021, 5/25/2021, 8/10/21, 10/12/21

MANICURING:                  4/13/2021 and 9/21/2021

                                            STUDENT SERVICES
                  The following services are available to all students of Wayne's College of Beauty:
          ➢   Job Placement Information
          ➢   Child Care Facilities Information
          ➢   Transportation Information
          ➢   Local Health Department Information
          ➢   Library Services (Books and Videos; for a complete list please look at the student information wall.)

                                       Wayne's College of Beauty, Inc. © Page 9
CATALOG

Housing Information: Wayne's College of Beauty does not have dormitory facilities under its control and we do not
provide assistance to the student to find Housing. The availability of housing near the institution is favorable with the
average cost of a home at ~$400,000 and rent for a 1 bedroom apartment is ~$1200.00.
                                TEMPORARY DISTANCE EDUCATION
Due to the Coronavirus (COVID-19) pandemic, Wayne's College of Beauty applied for and was granted approval to
offer Temporary Distance Education (online learning) from the National Accrediting Commission of Career Arts &
Sciences (NACCAS). We will continue to monitor the ongoing pandemic and extended social distancing and stay at
home orders across the country and specifically, Monterey County. Our school will follow all the guidelines set forth
by our regulating agencies. You may contact the following for additional information:
Governor's Office (https://www.gov.ca.gov/ )
California Department of Public Health (https://www.cdph.ca.gov/Pages/contact_us.aspx )
County of Monterey Health Department (https://www.co.monterey.ca.us/government/departments-a-h/health
Bureau for Private Postsecondary Education (https://www.bppe.ca.gov/ )
Board of Barbering & Cosmetology (https://www.barbercosmo.ca.gov/ )

                                   FRESHMAN CLASS-ENROLLMENT
Hours required to successful complete the freshman portion of each training class is as follows:

COSMETOLOGY – 200 Freshman --- Level

A minimum of 200 hours is devoted to the basics and fundamentals of Cosmetology. Classes for theory and
application are conducted daily for eight weeks. Students are shown the skills and the intricacies are explained;
then the student practices and is evaluated. In order to progress to the next level, the student must: complete a
minimum of 200 hours, complete the Criteria Card, and pass the 200 hour incremental tests.

ESTHETICIAN – 150 Freshman --- Level

A minimum of 150 hours is devoted to basics and fundamentals of Esthetics. Classes for theory and application are
conducted daily for 5 weeks. Students are shown the skills and the intricacies are explained; then the student
practices and is evaluated in order to advance to the next level.

BARBERING – 200 Freshman --- Level

A minimum of 200 hours is devoted to basics and fundamentals of Barbering. Classes for theory and application are
conducted daily for eight weeks. Students are shown the skills and the intricacies are explained; then the student
practices and is evaluated. In order to progress to the next level, the student must: complete a minimum of 200
hours, complete the Criteria Card, and pass the 200 hour incremental tests.

MANICURING-80 Freshman—Level
A minimum of 80 hours is devoted to the basics and fundamentals of Manicuring. Classes for theory and
application are conducted daily for 3 weeks. Students are shown the skills and the intricacies are explained; then
the student practices and is evaluated. In order to progress to the next level, the student must complete a
minimum of 80 hours complete the criteria Card, and pass the increments 80 and 300 hours.

                                       Wayne's College of Beauty, Inc. © Page 10
CATALOG

Wayne's College of Beauty considers the freshman portion of the training the foundation for all course instructions
and as such, it is also the means to evaluate a student's performance prior to engaging them directly with customers
and/or clients.

                   SATISFACTORY ACADEMIC PROGRESS POLICY (SAP)
This institution expects all students to maintain SATISFACTORY ACADEMIC PROGRESS (SAP) as established by this
institution under the guidelines of the institution's accrediting body the student must:
1. Maintain a cumulative academic average of "C" (70%) or better at the end of each of the evaluation periods. The
grading must take into consideration grades obtained in exams for theory classes and practical grades obtained on
hands on practical exams.
2. Maintain a Quantitative/Pace level of at least 70% of the scheduled hours indicated on your enrollment contract
and at each evaluation period. Regardless of the average level of attendance, students who have more than three
consecutive weeks of absences (21 calendar days) will be dismissed. This standard shall apply to all students except
those on an approved Leave-of-Absence (see LOA policy). Please note, any approved LOA will extend the student's
contract period and maximum time frame by the same number of days taken in the leave of absence. Also, the
student will return in the same status in which the LOA began, as the elapsed time from the LOA does not impact the
student's Attendance or GPA. Students are also required to adhere to certain other general institutional policies
relating to attendance and tardiness. These policies are outlined elsewhere in this catalog. Students who withdraw
prior to completion of the course and wish to re-enroll will return in the same satisfactory academic progress status
as at the time of withdrawal.
3. Complete the course within a maximum time frame of one and one-half (1-½) times the length of the course as
stated in the enrollment agreement. For example, if the student has contracted to complete the course within 40
weeks (100% full-time), he or she must complete within 60 weeks (150% part-time). Students who exceed the
maximum time frame to complete the course will be ineligible for financial aid funds and will be provided counseling.
4. Students meeting the minimum requirements for attendance and academic progress at any evaluation point will
be considered to be making satisfactory progress until the next evaluation. Students must meet minimum academic
and attendance requirements for at least one evaluation prior to the midpoint (50%) of academic year of the course
to be considered as meeting satisfactory progress at the end of an evaluation period will be considered to be making
satisfactory progress until the next evaluation.
5. Warning: Students who fail to meet minimum requirements for attendance or academic progress are placed on
warning and considered to be making satisfactory academic progress while during the warning period. The student
will be advised in writing on the actions required to attain satisfactory academic progress by the next evaluation. If
the student is receiving financial aid, at the end of the warning period the student has still not met both the
attendance and academic requirements, he/she will be deemed ineligible for Federal Student Aid. A student may
appeal this decision and if approved, be placed on Probation for the next payment period.
6. Probation: Students who fail to meet minimum requirements for attendance or academic progress after the
warning period will be deemed ineligible for Federal Aid and are not considered to be making satisfactory academic
progress. The student can appeal the decision and prevail upon appeal of a negative progress determination prior to
being placed on probation. Additionally, only students who have the ability to meet the Satisfactory Academic
Progress Policy standards by the end of the evaluation period may be placed on probation. Students placed on an
academic plan must be able to meet requirements set forth in the academic plan by the end of the next evaluation
period. Students who are progressing according to their specific academic plan will be considered making Satisfactory
Academic Progress. The student will be advised in writing of the actions required to attain satisfactory academic
progress by the next evaluation. If at the end of the probationary period, the student has still not met both the
attendance and academic requirements required for satisfactory academic progress or by the academic plan, he/she
                                      Wayne's College of Beauty, Inc. © Page 11
CATALOG

will be determined as NOT making satisfactory academic progress and, if applicable students will not be eligible to
receive Title IV, HEA program funds unless the student is on warning or has prevailed upon appeal of the
determination that has resulted in the status of probation.

                SATISFACTORY ACADEMIC PROGRESS POLICY (SAP) (Cont.)
In the event a student is terminated due to not making Satisfactory Academic Progress, all policies regarding the
institution's refund policy will apply.
Probationary students who meet SAP by the conclusion of the probationary period will be removed from academic
probation.
7. Re-establishment of SAP: A student that prevails upon the appeal process will be determined as making
satisfactory progress. Financial aid eligibility for funds will be reinstated to the student only for that payment period
under the probation status.
8. Appeal Procedure: If a student is determined to not be making satisfactory academic progress, the student may
appeal the determination within ten (10) calendar days. The student must submit a written appeal to the school on
the designated form with supporting documentation of the reasons why the determination should be reversed. This
information should include what has changed about the student's situation that will allow them to achieve
Satisfactory Academic Progress by the next evaluation point. Reasons for which students may appeal a negative
progress determination include death of a relative, an injury or illness of the student, or any other allowable special or
mitigating circumstance. Appeal documents will be reviewed and a decision will be made and reported to the student
within 30 calendar days. The appeal and decision documents will be retained in the student file. If the student prevails
upon appeal, the satisfactory academic progress determination will be reversed and federal financial aid will be
reinstated, if applicable.
                Grading System:                   Superior Performance       100% - 90% = A
                                                  Above Average               89% - 80% = B
                Minimum Academic Status --------> Average                     79% - 70% = C
                                                  Unsatisfactory              69% - 60% = D
                                                  Fail                        59% - Below = F
9. Evaluation points and Payment Periods: Evaluations will determine if the student has met the minimum
requirements for satisfactory academic progress. The Frequency of evaluations ensures that students have ample
opportunity to meet both the attendance and academic progress requirements. Evaluations are conducted at the end
of each payment period at the evaluation point indicated below. Student's compliance with the satisfactory academic
progress is evaluated as follows:
                                   STUDENT EVALUATION PERIODS
Applicable to all Wayne's College of Beauty courses and students:
       Cosmetology
           EVALUATION PHASE I:       The point at which 450 hours of the course is scheduled to be completed.
           EVALUATION PHASE II: The point at which 900 hours of the course is scheduled to be completed.
           EVALUATION PHASE III: The point at which 1250 hours of the course is scheduled to be completed.
       Esthetician
           EVALUATION PHASE I:       The point at which 200 hours of the course is scheduled to be completed.
           EVALUATION PHASE II: The point at which 400 hours of the course is scheduled to be completed.
       Barbering
           EVALUATION PHASE I:       The point at which 450 hours of the course is scheduled to be completed.
           EVALUATION PHASE II: The point at which 900 hours of the course is scheduled to be completed.

                                       Wayne's College of Beauty, Inc. © Page 12
CATALOG

          EVALUATION PHASE III:            The point at which 1250 hours of the course is scheduled to be completed.
        Manicuring:
          EVALUATION PHASE I:              The point at which 150 hours of course is scheduled to be completed.
          EVALUATION PHASE II:             The point at which 300 hours of course is scheduled to be completed.
                                  STUDENT EVALUATION PERIODS (cont.)
Student receiving aid from Title IV Aid Programs must be in compliance with the Satisfactory Academic Progress Policy
at the end of each payment period or term of the course. At the end of each evaluation an instructor will go over your
results and once the evaluation is signed, you will be given a hard copy of the evaluation for your records. Evaluations
will determine if the student has met the minimum requirements for satisfactory academic progress. The frequency
of evaluations ensures that students have ample opportunity to meet both the attendance and academic progress
requirements of at least one evaluation by midpoint in the course.
If at the end of a payment period the student fails to maintain a passing grade point average or failed to successfully
complete the clock hours of the percentage required to maintain a progress level (pace rate) that would allow the
student to complete the course within the maximum time frame in the course, as published in the school catalog, the
student will be placed in an ineligible status for financial aid funds and will be provided counseling.

Additional Phases and beyond a 400 hour course:
The point of actual completion or at 400 clocked hour intervals depending on hours required to complete the course
(i.e. Cosmetology, 1600 hours required – examination about every 450 hours)
EXAMPLE: A student enrolled in a 100 hour per month would be expected to complete course accordingly:
                COSMETOLOGY                1600 Clock Hours              (Completion in 16 months)
                ESTHETICIAN                 600 Clock Hours              (Completion in 6 months)
                BARBERING                  1500 Clock Hours              (Completion in 15 months)
                MANICURING                 400 Clock Hour                (completion in 3.5 months)
                (Above example is based on zero (0) class absences)
Upon a student reaching his/her scheduled graduation date, but has yet to complete the required number of hours
for graduation, additional evaluations will be arranged. All additional evaluations will be conducted at the time the
student is to complete all hours based on the re-evaluated scheduled completion date or upon successful completion
of actual number of hours required.

Typical Schedule: Tuesday to Friday (Saturday is clinical):

        COSMETOLOGY                         ESTHETICIAN                             BARBERING                        MANICURING
  9-10          General Theory    9a-10:30             General Theory      12p-1p                    Clinic   9-10           General Theory
  10 -10:15               Break   10:30 – 10:45                 Break      1p-3p          Procedures/Clinic   10-10:15                Break
  10:15-12    Procedures/Clinic   10:45-1p           Procedures/Clinic     3-3:15                   Break     10:15-12     Procedures/Clinic
  12-12:30               Lunch    1p -1:30                     Lunch       3:15-4:30 Demo/Workbook/Clinic     12-12:30               Lunch
  12:30-3 Workbook/Demo/Clinic    1:30-3:30     Demo/Clinic/Workbook       4:30-6       Theory/Time Cards     12:30-3 Workbook/Demo/Clinic
  3-3:15                 Break    3:30-345                     Break                                          3-3:15                  Break
  3:15-5       Workbook/Clinic    3:45-5              Workbook/Clinic                                         3:15-5       Workbook/Clinic
  5p-5:30p Clean Up/Time Cards    5-5:30          Cleanup/Time Cards                                          5-5:30    Clean Up/TimeCards

The Satisfactory Academic Progress Policy is included with the Orientation information and is provided to students prior to
enrollment.

Course incompleteness, repetitions and non-credit remedial course are not applicable to this institution's form of
instruction and have no effect upon the institution's satisfactory academic progress standards as the institution has
no such items or policies.

                                             Wayne's College of Beauty, Inc. © Page 13
CATALOG

A student's transfer hours from another institution that are accepted toward the student's educational program are
counted as both attempted and completed hours for the purpose of determining when the allowable maximum time
frame has been exhausted. SAP evaluation periods are based on actual contracted hours at the institution.
                                                   REPORT CARDS
Students Report Cards are issued in separate stages in accordance to each Student's specific program and in
accordance to the school's practices and guidelines of the academic year:
Cosmetology:   Report cards are distributed at the following intervals: (450 hours, 900 hours and 1250 hours of course).
Esthetician:   Report cards are distributed at the following intervals: (200 hours and 400 hours of course).
Barbering:     Report cards are distributed at the following intervals: (450 hours, 900 hours and 1200 hours of course).
Manicuring:    Report card are distributed at the following interval: (150 hours and 300 hours).

                                         QUANTITATIVE STANDARDS
The maximum time students are allowed to complete their training is one and one-half (1½) times the program
length. Students who exceed the maximum time frame to complete the course will be ineligible for financial aid funds
and will be provided counseling.
                 PROGRAM OF STUDY                 COSMETOLOGY       ESTHETICIAN        BARBERING     MANICURING
          Program Length (Weeks)                         48               22              45              14
          Program Length (Clock Hours)                  1600             600             1500             400
          Evaluation Phase I (Weeks)                     13               9               14               3
          Evaluation Phase I (Clock Hours)              450              150              450             150
          Evaluation Phase II (Weeks)                    26               13              28              10
          Evaluation Phase II (Clock Hours)             900              300              900             300
          Evaluation Phase III (Weeks)                   36              N/A              37              N/A
          Evaluation Phase III (Clock Hours)            1250             N/A             1200             N/A
          Maximum Time Frame 150% (Weeks)                24              9.5             23.5             21
          Maximum Time Frame 150% (Clock Hours)         2400             900             2250             450

                                          COURSE INCOMPLETENESS
Course incompleteness, repetitions and non-credit remedial course are not applicable to this institution's form of
instruction.

                                                    ATTENDANCE
Full Time students are required to attend a minimum of 35 hours per week.

Part Time students are those students who must attend 28 hours, but less than 35 hours per week.

                                           Wayne's College of Beauty, Inc. © Page 14
CATALOG

                                            LEAVE OF ABSENCE
Occasionally students may experience extended personal, medical, or unforeseen events which may impede them
from attending class. Wayne's College of Beauty allows for these unique circumstances by allowing a Leave of
Absence (LOA) from the program. However, LOAs can only be granted under special circumstances and if the request
is formally made in writing, submitted in advance by the student and includes the reason for the student's request
and the student's signature. Approval may be granted by a Wayne's College of Beauty supervisor.

The student must request the Leave of Absence in advance unless unforeseen circumstances prevent the student
from doing so. For example, if a student were injured in a car accident and needed a few weeks to recover before
returning to school, the student would not have been able to request the LOA in advance.

We may grant a LOA to a student who did not provide the request prior to the LOA due to unforeseen circumstances
if the school documents the reason for its decision and collects the request from the student at a later date. In this
example, the beginning date of the approved LOA would be determined by the institution to be the first date the
student was unable to attend the institution because of the accident.

Wayne's College of Beauty will consider approval of a LOA if there is a reasonable expectation that the student will
return from their Leave of Absence.

Whether the circumstances are for personal or unforeseen events LOAs are granted for 30 days. In rare cases, such as
a serious medical condition an LOA may be granted for up to 6 (six) months providing there is a written request from
the student's physician.

Wayne's College of Beauty recommends that unless there is a serious need, do not request an LOA. LOA's can only be
granted once every 12 months. Students returning from authorized LOAs will retain all credit for clocked hours and
projects completed prior to their departure. Additionally, students returning from authorized LOAs will also resume
their academic progress status held prior to their LOA departure. Once you return from a LOA the school will extend
the student's maximum time frame and the contract period by the same number of days taken in the LOA. Changes
to the contract period on your enrollment agreement must be initialed by all parties or an addendum must be signed
and dated by all parties.
Wayne's College of Beauty will not assess the student any additional institutional charges as a result of the LOA.
Please note, the LOA together with any additional leaves of absence must NOT exceed a total of 180 days in any 12-
month period. A student granted an LOA that meets these criteria is not considered to have withdrawn, and no
refund calculation is required at that time.

PLEASE NOTE: Any student that does not return to school at the expiration of their approved LOA, or a student takes
an unapproved LOA), the withdrawal date for the purpose of calculating a refund is always the student's last day of
attendance.

                                      Wayne's College of Beauty, Inc. © Page 15
CATALOG

                                              GRADING SYSTEM
Students are evaluated on a regular basis on THEORY and PRACTICAL work. The evaluations are measured on a
standard grading system based on a percentage point grade. Evaluation forms are issued to students at the following
intervals of their program (as stated on page 14). The evaluation forms reflect the overall attendance and the
academic and clinical progress of each student.

PLEASE NOTE: Each student MUST maintain a (70%) or "C" average to maintain a satisfactory academic status.

Grading System:
                                         Superior Performance     100% - 90%       =   A
                                         Above Average             89% - 80%       =   B
       Minimum Academic Status --------> Average                   79% - 70%       =   C
                                         Unsatisfactory            69% - 60%       =   D
                                         Fail                      59% - Bellow    =   F

                                 ENGLISH AS A SECOND LANGUAGE
This institution does not offer English as a Second Language (ESL) course. All prospective students that are accepted
for enrollment must be proficient in the English language at a 10th grade level.
All Classes are taught in the English Language only.

                                  GRADUATION DOCUMENTATION
When a student has completed the required number of program hours and the number of theory/practical
operations in Cosmetology, Esthetician, Manicuring and/or Barbering with a GPA of "C" (70%) or better, the student
will be awarded a certificate of completion certifying satisfactory completion of all requirements. All students are
assisted with the necessary documentation to file the appropriate State Board of Barbering and Cosmetology
Examination application upon graduation.
                                              PROGRESS POLICY
Considering the carried capabilities of individual students, some may progress from one phase of training to another
at a more rapid pace. However, all students must satisfactorily complete all subject matter prior to graduation unless
credit has been allowed for previous training or experience in a particular subject area. Successful graduates will be
awarded an appropriate certificate upon completion of their training program

                                                   PLACEMENT

                                       Wayne's College of Beauty, Inc. © Page 16
CATALOG

Limited job placement assistance is provided to graduates and students at no additional charge. Upon graduation,
student's name is recorded in an Annual Reportthe school does not guarantee placement to any student. The school
places job positions on the bulletin board that can be accessed by all the students.

                                           CAREER COUNSELING
Students are counseled individually, approximately every six weeks to review the student's progress and adjustment.
Successful Salon Owners and Stylists are scheduled into the school regularly to give demonstrations and discuss
career goals, etc. with the students. This activity supplements the daily counseling carried out by the instructors and
supervisor. Students may request additional counseling sessions at any time.

                                          PERSONAL ATTENTION
Students are given personal attention assistance at every stage of training from the first day of enrollment to the day
of graduation. Particular attention is given to preparation for the California State Board Examination.

                                           VACCINATION POLICY
At this time, Wayne's College of Beauty, does not have requirements regarding vaccinations. You may seek
vaccinations at the local health department.

                                          TIME ACCRUAL POLICY
The State Board of Barbering & Cosmetology only recognizes the systemic clock in hours of attendance. As a result of
this requirement, Wayne's College of Beauty can only allow clock hours for credit to students who record their time
and attendance using the electronic clock at the beginning and ending of each day, including their lunch period.

The grace period for clocking-in is seven (7) minutes at the beginning of each class in order to receive credit for (1/4)
of an hour at the beginning of the day and at the beginning of a student's lunch period.

Please note: once a theory class has begun, no one is allowed to enter and disrupt the classroom under any
circumstances.

At the conclusion of each week a new timecard is prepared based on the previous accruals of the previous timecard.
Weekly time accruals are carried forward in the new timecard as an accumulative total reflected in the cumulative
column and as such time is carried forward with each time card. All timecards MUST be signed weekly by the student
and the instructor.

Time cards reflect the student's weekly record of hours and operational tasks. It is of the utmost importance for hour
and operational tasks are accurately reflected in time cards. All timecards need to be legible to ensure accurate credit
and proper transfer of time and operational tasks to the roster of official file.

Timecards are the exclusive property of Wayne's College of Beauty and as such, they are to remain in the school
premises at all times. Upon arrival to school premises and clocking-in, each student is expected to be properly
groomed in required and mandated uniform. All non-Wayne's College of Beauty academic material or activity is not
permitted, nor is it tolerated.

                                       Wayne's College of Beauty, Inc. © Page 17
CATALOG

There is a zero tolerance policy in engaging in non-school activities, reviewing or focusing on materials which are not
directly related to a student's course, assignment, or training. A student who engages in these activities will be
required to immediately cease such activity and/or clock-out for the remainder of his/her day. Continuous activities of
such nature can result in termination and or suspension.

                                             TIMECARD CREDIT GUIDE
The following is used by instructors in order to issue credit accordingly.
   ➢   Each Theory must be initialed in the correct category. It the category has been completed the instructor may issue credit according
       to his/her discretion.
   ➢   The portion of the timecard titled "Theory Hours Earned" reflects hours earned through class attendance and instructor
       demonstrations.
   ➢   The portion of the timecard titled "Operations" reflects the hours a student has applied in performing the practical subjects.
   ➢   Some practical operations may take longer to perform according to the student's ability to acquire new skills.

Note: The following are timed allowances imposed by the California State Board of Cosmetology for each specific
operation.
               Shampoo/set = 1 ½ hours (90 Minutes)                         Scalp Treatment = ½ to 1 hour (30 to 60 Minutes)
               Permanent Wave = 2 to 2 ½ hours (120 to 150 minutes)         Facial = 1 ½ to 2 hours (90 to 120 minutes)
               Manicuring = ½ hour (30 Minutes)                             Haircut = ½ to 1 hours (30 to 60 minutes)

The above guide is used by the State Board of Cosmetology to evaluate the training and preparedness of each
student. As such, the State Board of Cosmetology does not expect a student to perform three permanent waves per
day.
                        DISCLOSURE OF EDUCATIONAL RECORDS
                  The Family Educational Rights and Privacy Act (FERPA)
Adult Students and parents of an adult (18 years or above) with a written consent from student have the right to
inspect, review, and challenge information contained in their education records. Parents/Guardians of dependent
minor students have the right to inspect, review and challenge the information contained in their education records
or those of their minor or tax dependent child. However, a staff member must be present while the review of the
record is being done. Education records are defined as files, material, and documents which contain information
directly related to the student and are maintained by the institution. School will maintain files for five (5) years.
Students are not entitled to inspect the financial records of their parents. Written consent is required before
education records may be disclosed to third parties with the exception of accrediting commissions or governmental
agencies so authorized by law.

                                  TEXTBOOKS, EQUIPMENT & SUPPLIES
Textbooks and a mannequin will be issued at the beginning of the freshman class. All needed` supplies and equipment
will be maintained in the freshman classroom. At the beginning of mid-point Freshman training (approx. 100 hours),
each student will be issued a complete kit of equipment with carrying case. The kit contains the equipment necessary
for satisfactory completion of the course. Students are expected maintain the kit by replacing lost or broken articles.
The college is not responsible for a student's equipment, either lost or stolen. Students must learn to be responsible
for the tools of their trade.

                                            Wayne's College of Beauty, Inc. © Page 18
CATALOG

                             HEALTH AND PHYSICAL CONSIDERATIONS
Generally, the professional in the beauty field must be in good physical health for he/she will be working in direct
contact with clients. In most aspects of the beauty culture field there is a great deal of standing, walking, pushing,
bending and stretching, and sometimes for long periods of time. A person must consider his/her physical limitations
in terms of making a career choice that involves extensive training. We promote the acceptance of students with
physical limitations or disabilities if these students believe they can fulfill training demands.

                               STATEMENT OF NON-DISCRIMINATION
Wayne's College of Beauty does not discriminate on the basis of race, color, age, religion, sex, handicap, financial
status, ethnic origin, area of origin, or residence in its admissions, instruction, or graduation policies.

                                                STUDENT RIGHTS
➢ CANCELLATION OF CONTRACT with Wayne's College of Beauty may be canceled without penalty or
  obligation providing it is canceled within seven (7) calendar days from your first class session as described in the
  "Notice of Cancellation" form for outlining your cancellation rights and responsibilities. If you have lost,
  misplaced, or are missing your notice of cancellation form, the staff at Wayne's College of Beauty would be glad to
  provide you with a copy.

   ▪    A different cancellation policy is required and applies to all home study and/or correspondence courses.

➢ After the end of the cancellation grace period, you have the right to stop your training at any time and receive a
  California calculated refund for the remainder of the course. Your refund rights are clearly described in the
  contract provided during the inscription period. If for any reason you have lost, misplaced, or disregarded your
  contract, Wayne's College of Beauty can provide you with a copy of the contract and/or policy.

➢ If you have any concerns, complaints, problems, or questions which you feel you have reasonably attempted to
  resolve with Wayne's College of Beauty staff, we encourage you to write or call:

                                       BUREAU FOR PRIVATE POSTSECONDARY EDUCATION
       1747 N. Market St., Suite 225, Sacramento, CA 95834. Phone 1-888- 370-7589. Fax (916) 263-1895 www.bppe.ca.gov

                                         Wayne's College of Beauty, Inc. © Page 19
CATALOG

                                         GRIEVANCE PROCEDURE
It is the policy of this institution to handle complaints by filling out a Grievance Form. You can obtain a Grievance
Form from any staff member or get one from the student information wall.

   ➢ Deliver all Forms to the Supervisor: Mrs. Bertha Estrada
   ➢ If you are unable to deliver the form to the supervisor you may hand deliver or mail to the owner(s):
                                            Moises and Bertha Estrada
                                              1271 North Main Street
                                                 Salinas, CA 93906
   ➢ All complaints regardless of the nature will be turned over to the owner and reviewed.
   ➢ The director will evaluate the grievance and set up and appointment with the student within 5 days upon
     receipt of Grievance Form. Depending on the seriousness of the Grievance it will be addressed within 24
     hours.

       You may write or call the Bureau for Private Postsecondary Education for any grievance at any time:

                                    BUREAU FOR PRIVATE POSTSECONDARY EDUCATION
                           1747 N. Market St., Suite 225, Sacramento, CA 95834, (916) 431-6959
                 You may also file a complaint online: https://www.dca.ca.gov/webapps/gencomplaint.php

                             GROUNDS FOR IMMEDIATE DISMISSAL
   Wayne's College of Beauty reserves the right to decline admission to any person and/or dismiss any currently enrolled
                                        student(s) for any or all of the following:

              A.      ZERO TOLERANCE FOR ALCOHOL AND DRUGS
              B.      7 OR MORE ABSENCES WITHOUT NOTIFICATION
              C.      VULGAR DEGRADING LANGUAGE, VULGAR AND/OR GANG RELATED GESTURES
              D.      FIGHTING OR PHYSICAL/MENTAL ABUSE
              E.      RUDENESS TO CLIENTS, FELLOW STUDENTS AND/OR TEACHERS/STAFF

                                       Wayne's College of Beauty, Inc. © Page 20
CATALOG

                                                     RULES AND POLICIES
➢ School business days and hours of operation are Tuesday – Saturday 9:00am – 6:00pm
➢ Timecards MUST be clearly legible and completely filled out. Each student is responsible for clocking-in and out on the computer system
    and keep track of timecards.
➢   CLOCKING-IN OR OUT for someone else is PROHIBITED and if caught or misrepresenting accrual time is grounds for suspension,
    dismissal, and/or termination. You must have your smock on and in proper uniform before you clock in.
➢   In case of illness or emergencies a student MUST call in and report his/her absence by and no later than 9:05 am Cosmetology students,
    9:05 am Esthetician students and 12:05 pm Barbering students the same day.
➢   All absences need to be planned ahead and scheduled with appropriate instructor. Unplanned or No Show is not tolerated and it is
    grounds for dismissal, suspension, and/or termination.
➢   Students are required to be in class promptly at 9:07am (Cosmetologist and Estheticians), 12:07pm (Barbers)
➢   Lack of punctuality exceeding the allowed grace period of 7 (seven minutes) to clock-in will not be allowed attendance for that day. Five
    incidents of punctuality or more per month are grounds for counseling leading to suspension or probation.
➢   Dress Code & Uniform Requirements:
         ▪ Ladies must wear the required clean uniform smock and black pants. (If skirts are worn, the required length is a full length skirt
              to the ankles – NO EXCEPTIONS)
         ▪ Men must be well groomed and wear the required clean uniform smock. Pants MUST be black (NO EXCEPTIONS)
         ▪ Closed-toe shoe with rubber soles non-slippery are required – (NO EXCEPTIONS)
         ▪ NO BLUE JEANS or SHORTS are permitted – (NO EXCEPTIONS)
➢   Students without proper uniform attire, poor grooming, and/or lack of hygiene will be asked to leave and the school premises and return
    upon fulfilling proper school guidelines of Uniform and Hygiene.
➢   All student's beauty needs are to be conducted during students own time and not during business operations when the student is
    expected to perform operational duties.
➢   Lunch hours are between the hours of 12:30pm – 1:30pm and MUST be cleared by the front desk. (The allowed time for lunch is 30
    minutes – NO EXCEPTIONS)
         ▪ Each student is responsible for his/her own lunch schedule.
➢   If Students go beyond the 30 minutes lunch period on Saturdays, they will not be allowed to clock back in and will be suspended for 1
    day.
➢   Students MUST use the time clock to clock-IN and OUT, failure to do so will result in the lack of credit for unrecorded time.
         ▪ Clock-IN and OUT is required for:
                   ▪ Beginning of each Business Day
                   ▪ Lunch-OUT / Lunch-IN
                   ▪ Close of each Business Day
                   ▪ Breaks may and can be imposed for Clock-IN and Clock-OUT
➢   If Students forget to clock in/out the 1st incident the student will be warned, noted in their file and time will be given. 2nd incident and on
    will not be given. It is a student's responsibility to pay attention to their own clock in/out.
➢   Students are not allowed off school premises during business hours without explicit permission from the school supervisor.
➢   A student who has permission to leave during business hours MUST turn in his/her timecard to the front desk for proper signature and
    approval.
➢   No visitors are permitted on school premises unless approved by an instructor.
➢   The school's business phone may not be used to personal calls. The phone must be used for emergency calls only.
➢   Students are not permitted to leave a patron just to answer the phone. Adherence to the rules of sanitation and disinfection, safety and
    personal hygiene is required at all times.
➢   Students must keep work station, in class or on the floor, clean and sanitary at all times and everything must have a label.
➢   A minimum of ½ hour of sanitation must be completed by each student daily. All kits must be in a sanitized condition at the end of the
    day.

                                               Wayne's College of Beauty, Inc. © Page 21