WILL YOUR CITY BE THE EUROPEAN GREEN CAPITAL IN 2018? - Green cities - fit for life
Page content transcription
If your browser does not render page correctly, please read the page content below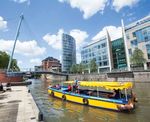 Green cities – fit for life

                              WILL YOUR CITY BE THE
                            EUROPEAN GREEN CAPITAL
                                           IN 2018?
                                                                     ©Chris Bahn

Bristol's Enterprise Zone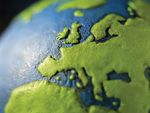 FOREWORD

                             The European              Each of these winners has shown that natural
                             Green Capital Award       diversity is also a source of inspiration. It is part
                             celebrates good           of our cultural heritage. Everyone who lives in an
                             planning for good         urban area should have a stake in how that area
                             urban living. Two         develops. By sharing the extraordinary ideas of
                             thirds of Europeans       these Award winners, cities can become green
                             live in towns and         and beautiful places to live.
                             cities. That is 333
                             million people. Every     And good urban living should not be restricted
day, new innovative ways are being created to          to big cities and towns. That is why we are
make urban living greener. The European Green          introducing the new European Green Leaf
Capital Award, now in its ninth year, pays tribute     Competition. The title will go to cities with
to those cities where innovation has taken hold.       a population between 50,000 and 100,000
A high profile for these trailblazers will inspire     inhabitants – to smaller cities that are taking
more effort to make European urban spaces not          great strides for environmental protection.
just sustainable but enjoyable places to live.         Almost 1,000 European cities are now eligible
                                                       to participate in these competitions, and I would
As the European Commissioner for Environment,          like to encourage every eligible city to apply for
Maritime Affairs and Fisheries, I have been            these worthwhile initiatives.
astonished by the sheer variety of efforts
made by cities across the EU to become more            Think of our whole strategy as being like a tree.
sustainable.                                           The Green Leaves are the smaller cities and
                                                       towns, the branches are the Green Capitals
Our first winner, Stockholm, set the standard.         and bigger cities and the trunk is the European
Hamburg carried on that journey, literally,            Commission providing a solid base from which
launching a "Train of Ideas" with carriages            we can grow these initiatives.
representing different aspects of life in a green
city. In Vitoria-Gasteiz, each resident lives within   We look forward to receiving an application
300 metres of an open green space, while               from your town or city in the coming months.
Nantes showed its credentials by becoming the          Remember, everyone who lives in an urban
first city in France to successfully re-introduce      community should have a stake.
electric tramways. Copenhagen is well on track
                                                       Thank you.
to becoming the world's most practical city for
cyclists.

Bristol, our 2015 winner, is inviting Europeans
to celebrate the creation of healthier,
happier cities, and in 2016, Ljubljana's many          Karmenu Vella
achievements – including the planting of more          European Commissioner for Environment,
than 2,000 trees, five new parks and the               Maritime Affairs and Fisheries
revitalisation of the banks of the River Sava –
will take centre stage.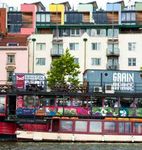 MAKE YOUR CITY
FIT FOR LIFE

The race for the 2018 European Green

                                                                                                           ©Chris Bahn
Capital title has begun! Clean air, good waste
management, high recycling rates, water
conservation measures, parks, pollution-free
environments, high quality urban living and
sustainable ideas are all aspects of what makes
a European Green Capital "Fit for life". Each year
a European city is appointed European Green
Capital by a panel of environmental experts
and a Jury.

The Award is given to a European city which
demonstrates a well-established record of
achieving high environmental standards and
commits to ongoing and ambitious goals
for future environmental improvement and
                                                     The Grain Barge on Harbourside, Bristol
sustainable development. The European Green
Capital also acts as a role model to inspire and
                                                     Objectives - cities as role models
promote best practices to other European cities.
                                                     Urban areas are the source of many of today's
                                                     environmental challenges – not surprising, since
The race for environmental recognition
                                                     more than two thirds of Europeans live in towns
The idea for a European Green Capital Award
                                                     and cities. Local governments and authorities
was originally conceived at a meeting in Tallinn,
                                                     can provide the commitment and innovation
Estonia, held in May 2006, on the initiative of
                                                     needed to tackle and resolve many
the former City Mayor, Mr. Jüri Ratas. Now, for
                                                     of these problems.
the ninth European Green Capital designation
in 2018, cities from all over Europe are getting
                                                     Consequently, the aim of the initiative is to
ready to take part in the race for environmental
                                                     recognise and reward local efforts to improve
recognition.
                                                     the environment, the green economy and the
                                                     quality of life in cities. The Award is given each
                                                     year to a city, not necessarily a capital, which is
                                                     leading the way in environmentally friendly urban
                                                     living and which can thus act as a role-model to
                                                     inspire other cities. Cities differ enormously and
                                                     sharing concrete examples of what a European
                                                     Green Capital looks like is essential to improve
                                                     citizens' quality of life and provide a sustainable
                                                     future.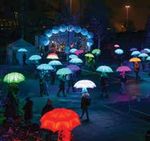 APPLICATIONS ARE INVITED
FROM CITIES TO BECOME
EUROPEAN GREEN CAPITAL 2018
Healthy urban living                                 Who can apply?
The European Green Capital Award is given            • The European Green Capital Award is
to a city that has improved its urban living           open to EU Member States and Candidate
environment as a whole through concrete                Countries; Iceland, Liechtenstein, Norway
activities such as:                                    and Switzerland.

                                                     • All cities from the countries listed above
• Co-operation and partnership between
                                                       which have more than 100,000 inhabitants
  authorities, citizens, business and other
                                                       can apply for the Award. In countries where
  stakeholders aimed at developing and
                                                       there is no city with more than 100,000
  improving urban living conditions
                                                       inhabitants, the largest city is eligible to apply.
• Implementation of sustainable mobility solutions     Please note: where applicable, cities may
                                                       apply for either the EGCA or EGL, but not both,
• Introduction and expansion of parks and
                                                       in any given year.
  recreational areas
                                                     • In this context, a 'city' is understood to be an
• A modern approach to waste management
                                                       urban area, excluding metropolitan areas,
• Innovative solutions to noise pollution              larger urban zones and conurbations, and
                                                       is understood as an administrative unit
• An integrated approach to sustainable urban
                                                       governed by a city council or another form
  management ensuring positive long-term
                                                       of democratically elected body.
  effects
                                                     • Past winners may not apply for a period of
                                                       ten years after they held the European
 Winning cities
                                                       Green Capital title.
 2016: Ljubljana
 2015: Bristol                                       How to apply
 2014: Copenhagen                                    • Applications can be made online at
 2013: Nantes                                          ec.europa.eu/europeangreencapital

 2012: Vitoria-Gasteiz                               • To find out more about the Award please
 2011: Hamburg                                         email greencapitalsecretariat@rpsgroup.com
 2010: Stockholm
GREEN CAPITALS
KEEP ON WINNING

Being a European Green Capital brings many

                                                                                                                             ©Ursula Bach
benefits long after the designated year ends,
including:-

• Increase in tourism

• Positive international media coverage worth
  millions of euro

• Increase in international profile, networking      Traditional houses line the famous Nyhavn, a 17th-century waterfront,
                                                     canal and entertainment district
  and new alliances
                                                     • Momentum to continue improving
• New jobs – a European Green Capital is more
                                                       environmental sustainability
  attractive to foreign investors
                                                     • Attracts public financing
• More emphasis on environmental projects
  through sponsorship and grants                     • Access to the European Green Capital
                                                       Network
• Boost in local pride and feeling of belonging

 Winning Cities:
 Copenhagen 2014                                     sponsorship for new environmental projects
 Copenhagen created a network of cities              like 250,000 more trees in the Green Belt and
 that have been shortlisted or winners of the        flood prevention works from now until 2020.
 European Green Capital Award, to enable
 progressive green cities to share knowledge         Hamburg 2011
 and drive the environmental agenda forward          Hamburg generated phenomenal national and
 together.                                           international media coverage, mostly linked to
                                                     the Train of Ideas - a travelling environmental
 Nantes 2013                                         exhibition. Some 800 media reports reached
 To raise citizen awareness, the Call for Citizens   over 270 million people in six months including
 Project, aimed at promoting citizens' initiatives   potential tourists and investors. There was
 in favour of sustainable development, was           a 57% increase in the number of Renewable
 launched in July 2012. Over 200 projects were       Energy sector jobs between 2008 and 2012.
 submitted by non-profit associations or citizen
 collectives, of which 85 were selected and          Stockholm 2010
 received funding up to a maximum limit of           Stockholm welcomed media from all over
 €5,000 each.                                        the world as well as 120 delegations on
                                                     professional study tours and close to 360
 Vitoria-Gasteiz 2012                                delegates to its European Green Capital
 The city has been able to reach agreements          Conference, to share its learnings and
 with other institutions and generate                motivate change.
 external funding, including millions of euro in
BRISTOL:
2015 EUROPEAN GREEN CAPITAL

A year celebrating Bristol's leadership in

                                                                                                                                 ©Chris Bahn
creating healthier, happier cities
Situated at the mouth of the Severn Estuary
close to the confluence of the River Avon, Bristol
city is surrounded by some of the most scenic
countryside in England, with the Mendip Hills,
Somerset Levels, Cotswolds Area of Outstanding
Natural Beauty, and Brecon Beacons National
Park. It is the United Kingdom's eighth most
populous city, with over 440,000 residents.

Bristol has long been a city of inspiration and
innovation – its bustling harbourside, excellent
green spaces and stunning architecture
providing the backdrop for creativity, daring        Bristol's 'Bridging the Gap' opening ceremony that took place in January.

ideas and adventures that have influenced the
world throughout history.                            2015 Programme Highlights
                                                     The 2015 European Green Capital programme
                                                     focuses on three important themes: Learning,
 Green facts & figures                               Innovation and Leadership.

 • In 2014 Bristol was named The best
   place to live in the UK (Sunday Times)            • The Bristol Debates, Summits and Conferences
                                                        (February - April and October 2015)
 • Bristol is the most energy and carbon
   efficient city in the UK                          • An international green tech festival (March -
 • Almost a fifth of Bristol residents walk            June 2015)
   to work
 • Over the last ten years, homes have               • Solar Balloon (August 2015)
   become 25% more efficient
                                                     • Festival of Future Cities (November 2015)
 • Over 90% of the Bristol population
   live within 300m of parklands and                 Hundreds more events will be run, many by
   waterways                                         groups and organisations enabled by grants
 • Bristol's low carbon economy employs              and other support that Bristol has been able to
   around 9,000 people                               secure as European Green Capital 2015. Bristol's
 • Bristol has four city farms, eight nature         programme will reach every neighbourhood and
   reserves and more than 400 parks
                                                     be as inclusive as possible.
SELECTION PROCESS

The selection of a city to be designated European   Detailed instructions on how to apply,
Green Capital 2018 will be assessed on the basis    including a guidance note can be found on
of twelve indicator areas:                          ec.europa.eu/europeangreencapital.

• Climate Change: mitigation and adaptation         Two-tier evaluation process
• Local transport                                   A panel of internationally acknowledged Experts
• Green urban areas incorporating sustainable       will assess the information supplied by each city.
  land use                                          This will include qualitative evaluations and a
• Nature and biodiversity                           peer review of each application based on the
                                                    12 indicator areas. Following these evaluations,
• Ambient air quality
                                                    a number of cities will be shortlisted for the
• Quality of the acoustic environment
                                                    2018 title.
• Waste production and management
• Water management                                  The shortlisted cities will be invited to present
• Waste water treatment                             their vision, strategies and capacity to act as a
                                                    role model to the Jury.
• Eco innovation and sustainable employment
• Energy performance                                The European Green Capital 2018 will be
• Integrated environmental management.              announced at an Award Ceremony in Ljubljana
                                                    in June 2016.
Information to be provided by the
applicant cities
The 2018 Award Application Form has four               The 2018 European Green Capital
sections per indicator:
                                                       competition opens on 3rd June
A. Describe the present situation.                     2015. The closing date is
B. Describe the measures implemented over              19th October 2015.
   the last five to ten years.

C. Describe the short and long term objectives
   for the future and proposed approach to
   achieve these.

D. List how the above information can be
   documented; add links where possible.
EUROPEAN GREEN CAPITALS TO DATE

KEY DATES IN 2015/2016
 Wednesday 3 June 2015                                    November 2015 - March 2016
 Launch of call for applications to become the            Expert panel assessment of all applications
 European Green Capital for 2018                          including clarifications where needed

 Friday 3 July 2015                                       April 2016
 European Green Capital 2018 Application                  Announcement of shortlisted cities
 Workshop in European Commission's premises,
 Brussels                                                 June 2016
                                                          Presentation of shortlisted cities to the Jury
 Monday 19 October 2015
                                                          and announcement of the 2018 winner at the
 Deadline for eligible cities to submit their             European Green Capital Award Ceremony in
                                                                                                              KH-01-15-109-EN-N

 application at ec.europa.eu/europeangreencapital         Ljubljana

European Green Capital Secretariat
The application process and the work of the expert panel and the Jury are facilitated by the European
Green Capital Secretariat, currently run by RPS Group, an environmental and communications
consultancy based in Ireland. The Secretariat also assists with PR activities related to the Award
scheme through the European Green Capital Award website, Facebook, LinkedIn and Twitter pages, and
through various communication channels such as brochures and press releases.

                                                                                         ISBN 978-92-79-45855-2
                                                 ec.europa.eu/europeangreencapital           doi:10.2779/223379