Massey University of New Zealand - Your 2018 International Prospectus
Page content transcription
If your browser does not render page correctly, please read the page content below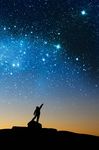 YOUR 2018
INTERNATIONAL
  PROSPECTUS

  RANKED IN THE
    TOP 1.2% IN
     THE WORLD
   SOURCE: 2018 QS WORLD
     UNIVERSITY RANKINGS
CONTENTS

                       01 WELCOME               12 SHORT COURSES,
                       02 OUR CITIES               STUDY TOURS AND
                                                   STUDY ABROAD
                       03 OUR CAMPUSES
                                                13 INTERNATIONAL
                       04 INTERNATIONAL            STUDENT SUPPORT
                          AND NEW ZEALAND
                          ACCREDITATIONS        14 LIVING COSTS

                       05 WORLD-CLASS           15 PROGRAMMES
                          RESEARCH                 AVAILABLE TO
                                                   INTERNATIONAL
                       06 ACADEMIC EXCELLENCE      STUDENTS
                       07 WORLD-LEADING         26 ENTRY REQUIREMENTS
                          SCHOOLS AND              FOR INTERNATIONAL
                          INSTITUTES               STUDENTS
                       08 EXPERTISE ACROSS      27 ACADEMIC ENTRY
                          FIVE COLLEGES            REQUIREMENTS BY
                       09 WELL SUPPORTED           COUNTRY
                          ACCOMMODATION         29 HOW TO APPLY /
                       10 STUDY ONLINE FROM        GLOSSARY
                          YOUR COUNTRY
                       11 FOUNDATION AND
                          ENGLISH LANGUAGE
                          PATHWAYS

                                                    UPDATED FEBRUARY 2017
                                                    Please note: The information contained
                                                    in this publication is indicative of the
                                                    fees and offerings available in 2018. This
                                                    information is subject to change. While
                                                    all reasonable efforts have been made to
                                                    ensure listed programmes are offered and
                                                    regulations and fees are up to date, the
                                                    University reserves the right to change
                                                    the content or method of presentation,
                                                    or to withdraw any qualification or part
                                                    thereof, annually increase fees or impose
                                                    limitations on enrolments.
                                                    For the most up to date information
                                                    please go to massey.ac.nz/international

CREDIT: MILES HOLDEN
1

                                                         WELCOME
                                                         Massey has a long, proud tradition of teaching and research excellence.
                                                         Its heritage, geographic spread over three major cities, range of
                                                         programmes and the flexibility of its distance teaching all mean it
                                                         offers students from around the world the ability to tailor their study to
                                                         meet their needs and at the same time connect closely with industry,
                                                         professional organisations and local communities.

                                                         When we describe Massey University as New Zealand's "defining"
                                                         university we mean it epitomises the creativity, innovation and
                                                         connectedness our nation is renowned for.

                                                         Massey has more than 4300 international students each year from 100
                                                         countries. It delivers teaching programmes in seven other countries
                                                         through Massey University Worldwide, and has international teaching
                                                         partnerships with tertiary institutions in 15 nations.

                                                         We recognise that choosing to leave your own country in order to
                                                         achieve academic qualifications is a life-changing decision. I warmly
                                                         invite you to be part of our diverse and stimulating student community.

                                                         Professor Jan Thomas
                        According to the QS world           @ProfJanThomas
                        university rankings, Massey
                        University has the highest
                        graduate employment rate in
                        New Zealand, and is ranked
                        22nd in the world.

OUR QUACQUARELLI SYMONDS (QS)             COLLEGE OF HUMANITIES AND                   COLLEGE OF SCIENCE
RANKINGS INCLUDE:                         SOCIAL SCIENCES                             >>   Agriculture and Forestry – 27th
>> Five star rating across                >>   Development Studies – Top 100          >>   Biological Sciences – Top 300
   nine categories                        >>   Education – Top 150                    >>   Chemistry – Top 500
>> Top three percent of universities      >>   Geography – Top 200                    >>   Chemical Engineering – Top 250
   in the world                           >>   Linguistics – Top 300                  >>   Computer Science and Information
>> Top 300 in the world for               >>   Psychology – Top 250                        Systems – Top 400
   graduate employability                 >>   Sociology – Top 250                    >>   Electrical Engineering – Top 400
>> Total of twenty subjects ranked                                                    >>   Environmental Sciences – Top 250
   in the top 300 in the world            MASSEY BUSINESS SCHOOL                      >>   Mathematics – Top 300
                                          >> Accounting & Finance – Top 150           >>   Statistics and Operational Research
COLLEGE OF CREATIVE ARTS                  >> Business & Management Studies                  – Top 200
>> Arts & Design – Top 100                    – Top 250                               >>   Veterinary Science – 23rd
                                          >> Economics & Econometrics
COLLEGE OF HEALTH                            – Top 250
>> Nursing – Top 100

                                                               A GRADUATE'S PERSPECTIVE
                                                               nnXITAO HU (HUGO), China
                                                                 Master of Communication Management, Palmerston North campus
                                                                 "Choosing to study at Massey was one of the best decisions I have
                                                                 ever made. The campus in Palmerston North is quiet, green and
                                                                 beautiful, providing a peaceful environment. When I first arrived
                                                                 there, I was given a warm welcome by all the staff and lecturers
                                                                 from the School of Communication, Journalism and Marketing. The
                                                                 lecturers are very nice and approachable, and the staff are also very
                                                                 friendly and responsive to the needs of students. I really appreciate
                                                                 the kind assistance and support they offered to me, which taught me
                                                                 how to better serve international students in my job as a Customer
                                                                 Service Manager in an international education company."
2

                     AUCKLAND

                                        PALMERSTON NORTH
                                       WELLINGTON

                                                          OUR CITIES

    AUCKLAND CITY
    >> An international city of 1.4 million people
    >> A diverse, multi-cultural population
    >> Built around a stunning harbour with
       world-class facilities
    >> Hosts major sporting events, festivals
       and concerts

                                                                CREDIT: CHRIS McLENNAN                          CREDIT: CHRIS McLENNAN

                                                     PALMERSTON NORTH CITY
                                                     >> Affordable accommodation and living with free
                                                        buses for students
                                                     >> A young person's city - a third of its population
                                                        are aged 15 to 30 years old
                                                     >> Compact, friendly and accessible
                                                     >> Plenty of cafés and restaurants, a multiplex
                                                        cinema, live theatre and music, indoor/outdoor
                                                        swimming pools, shopping and an airport
                                                     >> Awarded the Safe City Accreditation by the
    CREDIT: CEDA                                        World Health Organisation
                                                                                                               CREDIT: CEDA

                                                                                                    WELLINGTON CITY
                                                                                                    >> New Zealand's capital city and the
                                                                                                       home of our government
                                                                                                    >> Ranked the most liveable city in the world
                                                                                                       according to the Quality of Life survey by
                                                                                                       Deutsche Bank
                                                                                                    >> Compact and set between a magnificent
                                                                                                       harbour and green hills
                                                                                                    >> Lots of shops, galleries, restaurants and
                                                                                                       nightlife within walking distance
                                                                                                    >> Beautiful beaches, mountain biking,
    IMAGES VIA WELLINGTONNZ.COM                      IMAGES VIA WELLINGTONNZ.COM                       walking tracks and a wildlife sanctuary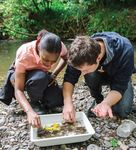 3

                                                         OUR CAMPUSES
AUCKLAND
>> A beautiful campus with state-of-the-art teaching
   and learning facilities
>> A culture that fosters innovation through strong connections
   with industry, including an on-site business incubator
>> High quality academic programmes taught by world-class
   researchers and teachers, including four Distinguished
   Professors in sciences and humanities and social sciences,
   and a Professor ranked amongst the world's top 10
   marketing researchers
>> 5-star rated student accommodation on-site
massey.ac.nz/auckland

                                           PALMERSTON NORTH
                                            >> An international campus with staff and students
                                               from over 80 countries
                                            >> World class academic programmes, teachers
                                               and researchers
                                            >> Specialities including Veterinary Science,
                                               Agriculture and Aviation
                                            >> Great sporting facilities, a state-of-the-art
                                               food plant and farms
                                            >> On the doorstep of the great outdoors with transport
                                               links to the rest of New Zealand and the world
                                            >> Free buses to the student friendly city shops and cafes
                                              massey.ac.nz/manawatu

                                                                                            WELLINGTON
                                                                                            >> A friendly, vibrant and creative place
                                                                                            >> Home to New Zealand's most distinguished
                                                                                               School of Design
                                                                                            >> World-class research centres for public health,
                                                                                               sleep, Māori health, disaster research, and
                                                                                               tertiary teaching excellence.
                                                                                            >> The oldest postgraduate journalism
                                                                                               programme in New Zealand
                                                                                                massey.ac.nz/wellington
4

                                                                 INTERNATIONAL
                                                                 AND NEW ZEALAND
                                                                 ACCREDITATIONS
    College of Creative Arts                           College of Humanities and Social Sciences          Massey Business School
    >> National Association of Schools of Art and      >> New Zealand Planning Institute                  >> Accrediting Council on Education in
       Design (NASAD) - the first art and design       >> New Zealand Psychologists' Board                   Journalism and Mass Communication
       school outside of North America to be           >> Education Council of Aotearoa New Zealand          (ACEJMC)
       awarded 'Substantial equivalency' by            >> New Zealand Speech Language Therapists          >> Arbitrators' and Mediators' Institute
       the US accreditation body                          Association                                        of New Zealand
    >> Ranked 2nd in the Asia-Pacific by the global                                                       >> Association of Asia-Pacific Business Schools
       design award agency Red Dot for design          College of Sciences                                   (AAPBS)
       concepts                                        >> American Veterinary Medical Association         >> Association of MBAs (AMBA)
    >> The Fab Lab is Australasia's first digital         (AVMA)                                          >> Association to Advance Collegiate Schools
       fabrication laboratory affiliated to the        >> Australasian Veterinary Boards Council             of Business (AACSB) benchmarks Massey
       Massachusetts Institute of Technology (MIT)     >> Canadian Veterinary Medical Association            University in the top two percent of global
       in the United States                            >> Chartered Institute of Logistics & Transport       business colleges
                                                       >> Chartered Institute of Procurement and          >> Chartered Accountants Australia
    College of Health                                     Supply (CIPS)                                      and New Zealand
    >> Asia Pacific Association for Social Work        >> Illuminating Engineering Society of Australia   >> Chartered Financial Analyst Institute (CFA)
       Education (APASWE)                                 and New Zealand                                    Program Partner
    >> International Association of Schools of         >> Institute of Food Technologists (IFT)           >> Chartered Institute of Management
       Social Work (IASSW)                             >> Institute of Food Technologists, USA               Accountants (CIMA)
    >> Institution of Occupational Safety and Health   >> Institute of IT Professionals NZ (IITP)         >> Civil Aviation Authority of New Zealand
       (UK)                                            >> NZ Institute of Quantity Surveyors (NZIQS)      >> CPA Australia (Certified Practising
    >> Nursing Council of NZ                           >> Pacific Association of Quantity Surveyors          Accountants)
    >> New Zealand Dietitians Board                    >> Royal College of Veterinary Surgeons            >> Institute of Financial Advisors
    >> Social Workers Registration Board               >> The Pacific Association of Quantity Surveyors   >> Property Institute of New Zealand
                                                          (PAQS)                                          >> Real Estate Institute of New Zealand
                                                       >> The Royal Institution of Chartered Surveyors    >> Royal Aeronautical Society
                                                          (RICS)                                          >> The Association of Chartered Certified
                                                       >> The Washington Accord for Engineering              Accountants (ACCA)
                                                          through the Institution of Professional         >> SAS certification
                                                          Engineers New Zealand (IPENZ)                   >> Valuers Registration Board

                            Accredited course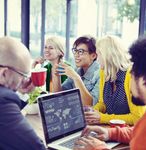 5

                                                              WORLD-CLASS
                                                              RESEARCH
                                                                              At Massey, we define 'excellence' to mean best practice and we value
                                                                              both pure and applied research. We are distinguished by our focus on
                                                                              solving 'wicked problems' and contemporary societal challenges, in
                                                                              addition to maintaining our commitment to fundamental knowledge
                                                                              discovery. This dual focus, along with our unwavering responsibility
                                                                              to build a better New Zealand, differentiates Massey from other New
                                                                              Zealand universities. This real-world approach to our research informs our
                                                                              teaching and postgraduate supervision and our broad academic offering
                                                                              provides students with opportunities to work alongside practitioners and
                                                                              industry partners.

                                                                              Through this wide and ambitious portfolio of research capability, Massey
                                                                              is connected with research institutions, industry and businesses around
                                                                              New Zealand and the globe.

                                                                              Examples of our recent research include:
                                                                              >> Massey Business School – Massey University research is helping to
                                                                                 create a brighter employment future and better economic prospects for
                                                                                 Nauru and other South Pacific nations.
                                                                              >> The College of Creative Arts – Researchers and graduates working
                                                                                 in partnership with the public sector are applying the principles and
                                                                                 methodologies of design to improve local and central government
                                                                                 services.
                                                                              >> The College of Health – We are working in partnership to create
                                                                                 genuine collaboration between researchers, social services agencies
                                                                                 and government departments in transforming the delivery of social
Massey University has a reputation for excellence in innovation and the
                                                                                 services to New Zealand teenagers, thereby ensuring that young
creation of new knowledge.
                                                                                 people seeking health services will achieve better outcomes.
                                                                              >> The College of Humanities and Social Sciences – We are investigating
Our research spans discovery, commercialisation, scholarship and the
                                                                                 culturally responsive teaching methods to lift student achievement in
production of creative works and is inclusive of both professional and
                                                                                 mathematics in low-decile schools.
clinical practice. We have an unrivalled record of research excellence
                                                                              >> The College of Sciences – Massey food technologists are creating
in subject areas vital to New Zealand's society and economy, including
                                                                                 novel food ingredients that enhance existing food products, with a side
agricultural and animal sciences, and reaching back almost 50 years and
                                                                                 benefit of trimming waistlines.
more than 130 years' in the creative arts. Our recognised areas of research
strength are veterinary science, land and food-based research, nursing
and public health, key areas of the social sciences and creative arts and
                                                                              PHD FEES
                                                                              Please note: currently, international students pay the same fees as
design.
                                                                              New Zealand students for PhD study.
                                                                              massey.ac.nz/graduateresearchschool
6

                                                                                 ACADEMIC
                                                                                 EXCELLENCE
    COLLEGE OF SCIENCES                                COLLEGE OF CREATIVE ARTS                            COLLEGE OF HEALTH
    Professor Benoit Guieysse                          Associate Professor                                 Professor
    School of Engineering and                          Andre Ktori                                         Philippa Gander
    Advanced Technology                                Head of School, Te Rewa O                           Director of the Sleep/Wake
    Professor Guieysse is an expert                    Puanga - the School of Music                        Centre
    in environmental and chemical                      and Creative Media Production                       Philippa established the
    engineering who is developing bioprocesses for     Working in music, media and design for over         Sleep/Wake Research Centre in Wellington
    wastewater treatment and waste valorisation.       30 years, Associate Professor Andre Ktori is        in 1998. Her original research training was in
    His research has generated new fundamental         best known for his work in interactive music.       chronobiology. Following a Senior Fulbright
    knowledge and mathematical tools for process       He founded the London based interactive             Fellowship at Harvard Medical School, she
    optimisation in algal biotechnology. He is a       music collective AudioRom, creating enhanced        joined the Fatigue Countermeasures Program
    member of the Management Committee of the          interactive music CDs such as ShiftControl. Ktori   at NASA, working on field studies of pilot
    Chemical Industries group of the International     is a BAFTA, Milia d'Or and Millennium Product       fatigue in different aviation operations and on
    Water Association and frequently reviews grant     award winner and has exhibited internationally      mathematical modeling of the human sleep/
    applications for various research agencies (USA,   at The Tate Britain, Museu d'Art Contemporani       wake cycle.
    Singapore, Netherlands, Belgium, Sweden,           de Barcelona, Musée du Louvre, ISEA and Fuse.       Philippa has a particular interest in advancing
    Canada) and consults for local councils and        Ktori has worked in convergence media               and applying scientific knowledge to develop
    companies. His research programmes have been       developing cross-platform opportunities for         solutions to the health and safety challenges
    in New Zealand, Singapore, Sweden and France       organisations such as the BBC, Sky, Open, V2        generated by current trends to restrict sleep and
    and he continues to supervise Master and PhD       and Nokia, predominantly in sound and music.        increase 24/7 work and entertainment.
    students.                                          His current research at Massey is in design         Professor Gander was made an officer of the
                                                       and composition for generative, interactive and     New Zealand Order of Merit (ONZM) for services
                                                       reactive music application.                         to the study of sleep and fatigue.

    COLLEGE OF HUMANITIES AND SOCIAL SCIENCES                                     MASSEY BUSINESS SCHOOL
    Professor Glenda Anthony                                                      Professor Harald Van Heerde
    Co-director of the Centre of Excellence for Research                          Research Professor
    in Mathematics Education (CERME)                                              Professor Harald van Heerde is considered one of the
    Professor Anthony uses her portfolio of research                              world's leading marketing scientists.
    to support teachers to learn the work of ambitious                            Originally from the Netherlands, he earned his PhD in
    mathematics teaching.                                                         Economics at the University of Groningen.
    A Fulbright-Harkness Fellowship (2011) enabled her to collaborate with        He has been placed in the top ten in the world for marketing research by
    researchers in the United States. Her research programme works towards        the American Marketing Association (AMA). In his research, Harald uses
    an agenda of improvement for maths learners—be it through recruiting          econometric models to improve marketing decision making. His expertise
    and preparing quality teachers, understanding quality teaching, and           includes the measurement of advertising, price and sales promotion
    understanding mathematics learning and learners.                              effects, loyalty programmes, marketing mix strategies to build brands, and
    She frequently works with teachers, and regards the task of taking            retail assortment optimisation.
    research ideas and making them more accessible to the audiences               Van Heerde is an Associate Editor at Journal of Marketing Research and
    who might use them as a key responsibility. Her contribution to the           at Marketing Science. He serves on the editorial boards of International
    mathematics education research was recognised with the award of the           Journal of Research in Marketing and the Journal of Marketing.
    Mathematics Education Research Group of Australasia Career Research
    Medal (2013).
7

                                                       WORLD-LEADING
                                                       SCHOOLS AND
                                                       INSTITUTES
Massey's teaching and research departments are divided into five colleges; Massey Business School, College of Creative Arts, College of
Health, College of Humanities and Social Sciences, and College of Sciences. They offer courses in a wide range of subject areas across our
three campuses in the North Island of New Zealand as well as online. College research teams and individuals continue in Massey's proud
tradition of research that contributes to economic prosperity and social wellbeing around the globe.

                                             INSTITUTE OF EDUCATION
                                             The institute aims to address the big educational issues of our time and our
                                             professional education courses are ranked by QS among the top 150 universities in the
                                             world.
                                             massey.ac.nz/education

                                                                           SCHOOL OF AVIATION
          Our School of Aviation offers New Zealand's only university qualifications in aviation
         which include both a unique professional aviation degree incorporating flight training,
                               as well as aviation management degrees to postgraduate level.
                                                                       aviation.massey.ac.nz

                                             SCHOOL OF ENGINEERING AND ADVANCED TECHNOLOGY
                                             Our real-world food technology and engineering programmes are accredited by the
                                             Washington Accord through the Institution of Professional Engineers New Zealand
                                             (IPENZ).
                                             seat.massey.ac.nz

                                  INSTITUTE OF VETERINARY, ANIMAL AND BIOMEDICAL SCIENCES
              In the Quacquarelli Symonds (QS) ranking, our veterinary school has been ranked
                   fourth in the world by employers, while our veterinary science programme is
                 ranked 23rd in the world. Our students benefit from internationally-recognised
                                                   leadership in veterinary and animal science.
                                                                            ivabs.massey.ac.nz

                                             INSTITUTE OF AGRICULTURE AND ENVIRONMENT
                                             Massey is ranked 27th in the world and first in New Zealand for agriculture according
                                             to the QS (Quacquarelli Symonds) rankings. Our proud record dates back to 1927 when
                                             we offered New Zealand's first degrees in agriculture and horticulture. As a student, you
                                             will benefit from our internationally-recognised capability and leadership in this area.
                                             massey.ac.nz/ag-env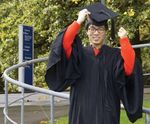 8

    EXPERTISE ACROSS
    FIVE COLLEGES
    COLLEGE OF CREATIVE ARTS
    The College is ranked in the Top 100 Art and Design schools in the world by QS and is the best art and design
    school in Wellington. It is ranked 2nd in the Asia Pacific for design concept by Red Dot and leads New Zealand
    in design and visual arts research. In 2012, the College was granted 'substantial equivalency' by NASAD
    (National Association of Schools of Art and Design) in the United States. Established in 1886, the College offers
    undergraduate degrees in design, fine art, Māori visual arts, creative media production and commercial music.
    At postgraduate level, the College offers a research-focused Master of Design, Master of Fine Arts, and PhD
    programme. creative.massey.ac.nz

    COLLEGE OF HEALTH
    We deliver world-class expertise, producing transformative new solutions and health professionals to tackle
    the emerging global health challenges of the 21st century. Our four collaborative schools offer programmes
    in nursing, human nutrition and dietetics, physiology, population health and policy, sport and exercise, health
    science, social work, environmental and occupational health, disability and rehabilitation studies. Our research
    centres specialise in public health, addiction, food and nutrition, sleep, healthy child and youth development,
    Māori health and development, and health workforce planning. health.massey.ac.nz

    COLLEGE OF HUMANITIES AND SOCIAL SCIENCES
    The college encompasses the study of humans, including the origins and character of diverse cultures, the
    distinctive foundations of New Zealand society, the organisation and nature of our communities, and the social,
    political and creative influences shaping human behaviour and cultures globally. Study programmes focus on
    people, beliefs, languages and literature, emergency management, security, education and wellbeing, as well as
    the physical and social environments in which we live. humsocsci.massey.ac.nz

    COLLEGE OF SCIENCES
    Massey is world leading in agriculture, 27th in the world university Quacquarelli Symonds (QS) subject rankings.
    The University also hosts New Zealand's only veterinary school. Graduates are highly regarded in fundamental
    sciences, information, computer and mathematical sciences, and natural and environmental sciences.
    Engineering and food technology graduates are known for their hands-on practical learning and are in demand
    around the world. sciences.massey.ac.nz

    MASSEY BUSINESS SCHOOL
    Our business school sits in the top two percent of business schools globally and is accredited by the Association
    to Advance Collegiate Schools of Business (AACSB). Our programmes are endorsed by national and international
    bodies and professional organisations such as CIMA, ACCA, SAS and CFA. We have New Zealand's first and only
    Trading Room enabling students to trade in real dollars on the New Zealand stock exchange.
    In business, the University's ranking and the QS ranking for management and business studies - top 250,
    accounting and finance - top 150, economics and econometrics - top 250, and finance and economics - 250,
    are standout validators. business.massey.ac.nz
9

                                                   WELL SUPPORTED
                                                   ACCOMMODATION
We provide a safe and supportive living environment in which you             a varied residential life programme that focuses on community wellbeing
can realise your academic potential. Whether you want to live on             and academic support that runs throughout the year including beach trips,
or off campus, fully or self catered, we can help you find the right         horse riding and lots of other fun and exciting activities.
accommodation so you can enjoy your university experience. Our student       >> All international students under the age of 18 must live in Massey-
accommodation gives you a sense of community in which you can make              approved homestay, designated caregiver accommodation or with their
lifelong friends from New Zealand and around the world.                         parents.
                                                                             >> We try to offer male or female only options and cater for some special
SUPPORT                                                                         dietary requirements.
We care about your health and wellbeing and provide 24-hour support. All     >> On campus and off campus options are available.
of our on campus accommodation has Residential Assistants living on-site
whose role is to provide a supportive residential community. There is also   accommodation.massey.ac.nz

AUCKLAND                                           PALMERSTON NORTH                                    WELLINGTON
>> First and only five star Qualmark Accredited    >> Units for individuals, couples or families:      >> Shared apartments: meals not provided
   student accommodation in New Zealand               meals not provided                               >> 3-5 bedroom apartments and studios: meals
>> Halls of residence: full or part-catered        >> Halls of residence: catered and self-catered        not provided
   (18-23 years)                                      options, with meal plans to choose from
>> 4-5 bedroom apartments: meals not provided
   (21+ years)
>> Studio units: meals not provided (25+ years)

HOMESTAY
Homestay accommodation is when a student lives with a local family in        All Massey University approved homestay accommodation is compliant
the family's home. Homestay is very popular for international students       with the The Education (Pastoral Care of International Students) Code of
and short course participants because this environment gives them the        Practice.
opportunity to practice English and learn about New Zealand culture in a     homestay.ac.nz
safe and supportive environment.
10

                                                                   STUDY ONLINE FROM
                                                                   YOUR COUNTRY
     Massey University is a leader in online and borderless education. More
     than 330,000 people from all over the world have studied via distance
     with us.

     STUDY FROM HOME
     Our online programmes can all be studied fully online – you don't need to
     travel to New Zealand.
     Studying online allows you to achieve your educational dreams while
     you are working, training or raising a family. Your studies can fit around
     the rest of your life. Watch lectures or read materials wherever are and
     whenever it suits your schedule.

     HELPFUL SUPPORT
     The key to studying online is having strategies and support people in place
     to help with challenges that may arise.
     With Massey University you are not studying alone! Our team have
     created a support service for our students living around the world. We're
     here to help you when you need advice.

     FEES
     International students studying outside of New Zealand do not need
     to pay New Zealand tax. This means that the prices you will pay are
     approximately 15% less than those advertised in this prospectus.

     View all our online programmes at massey.ac.nz/borderless

                                                                                   A GRADUATE'S PERSPECTIVE
                                                                                   nnLKHAGVASUREN TOGTOKHBAYAR, Master of Aviation
                                                                                     Director General of the Civil Aviation Authority of Mongolia
                                                                                     "Graduating from Massey University with a Postgraduate Diploma
                                                                                     in Aviation with Distinction in 2012 and with a Master of Aviation
                                                                                     with Merit in 2013 was a boost in my professional career and as a
                                                                                     result I have been appointed as Director General of the Civil Aviation
                                                                                     Authority of Mongolia, which is one of only 28 Implementing Agencies
                                                                                     of the Government of Mongolia."
11

                                                          FOUNDATION AND
                                                          ENGLISH LANGUAGE
                                                          PATHWAYS
FOUNDATION PATHWAYS                                                          INTENSIVE ENGLISH
We offer a range of courses to help you prepare for university and develop   Whether you are preparing for university study, or improving your English
your academic study skills. Our pre-degree foundation qualifications will    for personal or professional purposes, Intensive English is suitable for you.
enable you to meet the academic and English language entry requirements      For more information or to apply, please visit: english.massey.ac.nz or
for admission to university. Programmes are delivered in New Zealand,        contact us at english@massey.ac.nz
online, and with partners offshore.
See information on the Certificate in Foundation Studies (two semesters)
and Certificate of University Preparation (one semester) on page 13.

DEEP (DIRECT ENTRY ENGLISH PATHWAYS)
The Direct Entry English Pathways (DEEP) assist you to meet the
university's academic English language requirements and to develop the
study and research skills required for your chosen programme of study at
foundation, undergraduate or postgraduate level.
For more information or to apply, please visit: uniprep.massey.ac.nz or
contact us at uniprep@massey.ac.nz
12

                                                         SHORT COURSES,
                                                         STUDY TOURS AND
                                                         STUDY ABROAD
     SHORT COURSES AND STUDY TOURS FOR INTERNATIONAL GROUPS                         STUDY ABROAD & STUDENT EXCHANGE
     We can customise study tours, delegations, immersion courses and other         Studying at one of Massey's three campuses is a great way to experience
     study visits to meet your group's specific learning objectives. A programme    the Kiwi lifestyle, explore our beautiful country, and make new friends, all
     can be tailored to suit any subject, interest and number of participants.      while gaining academic credit toward your degree.
     The format can be flexible, and of any duration, with the option of face-to-   >> National Expedition and Internship - Massey offers a customised
     face or online delivery.                                                          study abroad experience that takes place over the Northern Hemisphere
     Build knowledge and make connections in your academic specialty while             summer. This programme combines a two week national expedition and
     enjoying the beautiful landscape, activities and unique culture that              a four week internship in a local business or organisation.
     New Zealand has to offer. For more information, please visit:                  >> Global Student Athlete enables male and female student-athletes to
     shortcourse.ac.nz or contact us at shortcourse@massey.ac.nz                       combine international coaching and training with one or two semesters
                                                                                       of overseas study.
                                                                                    >> Internships, Fieldwork and Field Study opportunities exist across a
                                                                                       wide range of subjects on all three Massey campuses.
                                                                                    >> massey.ac.nz/studyabroad
                                                                                    >> As an international student, you are also eligible to participate in our
                                                                                       student exchange programme and can therefore choose to study for
                                                                                       one or two semesters of your degree at over 200 institutions in more
                                                                                       than 25 countries.
                                                                                    >> massey.ac.nz/studentexchange

                                                                                    CREDIT: MILES HOLDEN
13

                                                            INTERNATIONAL
                                                            STUDENT SUPPORT
Our International Student Support teams are                                                           IMMIGRATION
here to help you succeed academically and                                                             Full details of immigration requirements, advice
personally throughout your studies. We can                                                            on rights to employment in New Zealand while
help with accommodation, insurance and visa                                                           studying, and reporting requirements are
arrangements. We can help with arrangements                                                           available from Immigration New Zealand, and
for getting here and we run an orientation                                                            can be viewed on their website at
programme to help you settle in.                                                                      immigration.govt.nz

There are a range of support services:                                                                RECREATION
>> Academic support – each campus has a                                                               Massey is committed to ensuring an active,
   teaching and learning centre where you                                                             enriching campus life and has excellent facilities
   can get help with anything relating to your                                                        on each of our campuses as well as associations
   studies.                                                                                           and clubs to meet the needs of the student
>> Health - we have health and counselling                                                            community.
   centres on all three of our campuses.                                                              recreation.massey.ac.nz
>> Clubs and societies – we have over 100
   student-run clubs where you can meet, have                                                         ACCIDENT INSURANCE
   fun and make new friends.                                                                          The Accident Compensation Corporation
isso.massey.ac.nz                                                                                     provides accident insurance for all New Zealand
                                                                                                      citizens, residents, and temporary visitors to
AUCKLAND                                                                                              New Zealand, but you may still be liable for
Phone: +64 9 414 0800                                                                                 all other medical and related costs. Further
                                                   THE EDUCATION (PASTORAL CARE FOR
Email: albanyimso@massey.ac.nz                                                                        information can be viewed on the ACC website
                                                   INTERNATIONAL STUDENTS) CODE OF PRACTICE
                                                   2016                                               at acc.co.nz
PALMERSTON NORTH
                                                   The Ministry of Education has established
Phone: +64 6 951 7787                                                                                 MEDICAL AND TRAVEL INSURANCE
                                                   a comprehensive Code of Practice for the
Email: isspn@massey.ac.nz                                                                             International students (including group students)
                                                   pastoral care of international students. Massey
                                                   University is bound by this Code. Copies of the    must have appropriate and current medical and
WELLINGTON                                                                                            travel insurance while in New Zealand.
                                                   Code are available from the NZQA website at
Phone: +64 4 801 5799                                                                                 Our preferred provider is Studentsafe
                                                   nzqa.govt.nz
Email: isswn@massey.ac.nz                                                                             studentassist.co.nz
                                                   ELIGIBILITY FOR HEALTH SERVICES
STUDY SUPPORT                                      Most international students are not entitled to    STUDY AND WORK IN NEW ZEALAND
The Centre for Teaching and Learning exists                                                           New Zealand Immigration provides options for
                                                   publicly funded health services while in New
to help you develop good study practices and                                                          students to work while studying. Depending
                                                   Zealand. If you receive medical treatment during
examination skills. They offer regular workshops                                                      on your area of study, you may also have the
                                                   your visit, you may be liable for the full costs
as well as individual consultants.                                                                    opportunity to stay and work in New Zealand
                                                   of that treatment. Full details on entitlements
learning.massey.ac.nz                                                                                 for up to four years, and possibly even gain
                                                   to publicly funded health services are available
                                                   through the Ministry of Health, and can be         residence nzstudywork.immigration.govt.nz
                                                   viewed on their website at moh.govt.nz
14

                                                                                       LIVING COSTS
     If you are entering on a student visa then Immigration New Zealand                than this to adequately cover your living costs. Visit immigration.govt.nz
     requires you to have NZ$15,000 available in addition to your course               Living costs can vary considerably depending upon the individual,
     fees for each year you'll be studying in New Zealand, plus an additional          accommodation option and personal spending habits, so the following are
     NZ$2,000 to cover a return ticket home. You may, however, require more            in NZ$ and are indicative costs only.

                                                               AUCKLAND                            PALMERSTON NORTH                  WELLINGTON

      Massey University catered accommodation                  NZ$405 per week                     NZ$320-385 per week               Not offered
                                                               (three meals per day)               (three meals per day)
                                                               NZ$319 per week                     NZ$214-279 per week
                                                               (one meal per day)                  (one meal per day)

      Massey-approved homestay (three meals/day)               NZ$290 per week                     NZ$157-185 per week               NZ$270 per week

      Massey University accommodation (no meals)               NZ$245 per week                     NZ$157-185 per week               NZ$202-257 per week

      Non-tuition fees                                         Varies depending upon programme of study (eg NZ$1500 per year)

      Textbooks                                                Varies depending upon programme of study (eg first year Bachelor of Business Studies textbooks are
                                                               approximately $700)

      Not included                                             Tuition fees, transport, health, entertainment etc

                                                               Auckland – visit at.govt.nz/buses
                                                               Palmerston North – All buses within Palmerston North are free for students
                                                               Wellington – visit metlink.org.nz

     Notes:
                                                                                        EXAMPLE COSTS
     1. Costs are in New Zealand dollars and are approximate based on 2017
        information.                                                                    Big Mac Combo Meal                                      NZ$11
     2. Auckland is the largest of the three cities our campuses are located
        in, followed by Wellington and then Palmerston North. Costs may be              Cup of coffee                                          NZ$4-5
        higher in the larger cities.
     3. In Massey catered accommodation students can choose either one, two             Sandwich                                              From NZ$4
        or three meals per day.
     4. Depending upon the option there may be additional costs such as                 Student movie ticket                                NZ$12.50-16.00
        laundry and internet.
     5. International students under the age of 18 must live in a Massey-
        approved homestay, designated caregiver accommodation, or with their
        parents.
     6. Private accommodation costs are based on results found on
        trademe.co.nz
15

                                                          PROGRAMMES AVAILABLE
                                                          TO INTERNATIONAL
                                                          STUDENTS
This is a guide to programmes available to international students              Each 15 credit course requires approximately 10-12.5 hours each week
interested in studying at a Massey University campus in New Zealand.           of class and study time.
Tuition fees quoted are estimates only, are in New Zealand dollars and         You can search the Massey University website: massey.ac.nz for full
include GST, and are based on 2018 fees. Tuition fees quoted are based         programme details.
on 120 credits of study within the programmes, unless stated otherwise.        If you are ready to apply, please visit massey.ac.nz/international

ENGLISH LANGUAGE AND UNIVERSITY PREPARATION
Massey University offers a number of English language and preparatory programmes for students who are looking to study:
>> General English to improve English language skills
>> Academic English to meet English language proficiency requirements
>> Foundation studies to meet academic entry requirements into undergraduate degrees at Massey University.
                                                                                              Palmerston North

                                                                                                                  Wellington
                                                                                Auckland

    Programme                                                                                                                  Start date                  Duration        Cost

    Intensive English Language Studies                                           A P W                                         Weekly                      4-12 weeks      NZ$460 per week
                                                                                 A P W                                         Weekly                      13-30 weeks NZ$430 per week
                                                                                 A P W                                         Weekly                      31+ weeks       NZ$400 per week
    Direct Entry English Pathway
                                                                                                                               February, July or
      Foundation Certificate in Academic English (UG DEEP)                       A              P                              September                   16 weeks        NZ$10,000 per semester
                                                                                                                               A, P: Feb, July or Sep
      Foundation Certificate in Advanced Academic English (PG DEEP)              A              P W                            W: Feb or Sep only          16 weeks        NZ$10,000 per semester
                                                                                                                               February or July or
    Certificate in Foundation Studies (Full Foundation)                          A              P                              November                    2 semesters     NZ$20,560
                                                                                                                               A, P: February or July or
    Certificate of University Preparation (Fast-track Foundation)                A              P W                            November. W: February       1 semester      NZ$10,280 per semester

CERTIFICATES AND DIPLOMAS
A certificate will suit you if you are interested in pursuing an interest in a particular subject area and is completed with 60 credits.
A diploma is an undergraduate level qualification that needs to be completed with 120 credits. The diploma gives you in-depth knowledge in a specialist
area. Successful completion of the diploma will enable you to proceed into a higher qualification.
                                                                                           Palmerston North

                                                                                                                 Wellington
                                                                               Auckland

    Programme                                                                                                                  Start date           Duration             Cost

    Certificate in Arts                                                        A P W                                           February or July     1 semester           NZ$12,505 per semester
    Certificate in Aviation Studies                                              P                                             February or July     1 semester           NZ$13,845 per semester

                                            FEES ARE BASED ON 2018 RATES AND WILL BE SUBJECT TO CHANGE FOR 2019
16

                                                                                                      Palmerston North

                                                                                                                             Wellington
                                                                                         Auckland
         Programme                                                                                                                          Start date             Duration     Cost

         Certificate in Business Studies                                                 A P W                                              February or July       1 semester   NZ$13,845 per semester
         Certificate in Science and Technology                                           A P                                                February or July       1 semester   NZ$15,455 per semester
         Certificate in Visual Arts                                                          W                                              February or July       1 semester   NZ$15,390 per semester
         Diploma in Arts                                                                 A P W                                              February or July       1 year       NZ$25,010-$30,910
         Diploma in Business Studies                                                     A P W                                              February or July       1 year       NZ$27,690
         Diploma in Communication                                                        A P W                                              February or July       1 year       NZ$25,010
         Diploma in Science and Technology                                               A P                                                February or July       1 year       NZ$30,910
         Diploma in Visual Arts                                                              W                                              February or July       1 year       NZ$30,780

     STUDY ABROAD
     Massey University welcomes students from around the world to complete a semester or year on the Study Abroad or Student Exchange programme.
     Studying abroad is the perfect way to travel and experience the "kiwi" lifestyle and culture, while gaining academic credit towards a home university
     degree. International students can also engage in full-semester internships, participate in our six-week National Expedition & Internship, and improve
     their sports performance through our Global Student Athlete programme. For more information about Study Abroad, visit massey.ac.nz/studyabroad

                                                                                                          Palmerston North

                                                                                                                               Wellington
                                                                                           Auckland

         Programme                                                                                                                          Start date             Duration      Cost

         Study Abroad Programme                                                             A P W                                           February or July       1 semester    NZ$12,070 per semester
         National Expedition and Internship                                                                                                 June                   6 weeks       NZ$7,725

     BACHELOR'S DEGREES
     Massey University offers undergraduate degrees ranging from three to five years of full-time study. These degrees are offered by College of Creative
     Arts, College of Health, College of Humanities and Social Sciences, College of Sciences, and Massey Business School. Tuition fees quoted are based
     on 120 credits of study within the programmes, unless stated otherwise.
                                                                                                          Palmerston North

                                                                                                                               Wellington
                                                                                           Auckland

                                                                                                                                                                                 Cost
         Programme                                                                                                                          Start date             Duration      (per 120 credits)
                                                                                                                                            A: February or July
         Bachelor of Accountancy                                                            A P                                             P: February            3 years       NZ$27,690
         Bachelor of AgriCommerce
             Agricultural Economics                                                                         P                               February or July1      3 years       NZ$27,690
             Farm Management                                                                                P                               February or July   1
                                                                                                                                                                   3 years       NZ$30,910
             Food Marketing and Retailing                                                                   P                               February or July1      3 years       NZ$27,690
             International Agribusiness                                                                     P                               February or July   1
                                                                                                                                                                   3 years       NZ$27,690
             Rural Valuation                                                                                P                               February or July1      3 years       NZ$27,690

         July start will take 3.5 years to complete
         1

         Bachelor of AgriScience
             Agriculture                                                                                    P                               February or July       3 years       NZ$30,910
             Equine                                                                                         P                               February or July       3 years       NZ$30,910
             Horticulture                                                                                   P                               February or July       3 years       NZ$30,910

                                                      FEES ARE BASED ON 2018 RATES AND WILL BE SUBJECT TO CHANGE FOR 2019
17

                                                                                      Palmerston North

                                                                                                         Wellington
                                                                           Auckland
                                                                                                                                                       Cost
Programme                                                                                                             Start date            Duration   (per 120 credits)

Bachelor of Applied Economics                                              A P                                        February or July      3 years    NZ$27,690
Bachelor of Arts
  Business Psychology                                                      A           P                              February or July      3 years    NZ$30,910
  Classical Studies                                                        A           P                              February or July      3 years    NZ$25,010
  Creative Writing                                                         A           P                              February or July      3 years    NZ$25,010
  Economics                                                                A           P                              February or July      3 years    NZ$27,690
  Education                                                                A           P                              February or July      3 years    NZ$25,010
  Educational Psychology                                                   A           P                              February or July      3 years    NZ$30,910
  English                                                                  A           P                              February or July      3 years    NZ$25,010
  Environmental Studies                                                                P                              February or July      3 years    NZ$30,910
  Geography                                                                            P                              February or July      3 years    NZ$30,910
  History                                                                  A           P                              February or July      3 years    NZ$25,010
  Linguistics                                                              A           P                              February or July      3 years    NZ$25,010
  Mathematics                                                              A           P                              February or July      3 years    NZ$25,010
  Media Studies                                                            A           P                              February or July      3 years    NZ$25,010
  Philosophy                                                               A           P                              February or July      3 years    NZ$25,010
  Politics                                                                 A           P                              February or July      3 years    NZ$25,010
  Psychology                                                               A           P                              February or July      3 years    NZ$30,910
  Social Anthropology                                                      A           P                              February or July      3 years    NZ$25,010
  Social Policy                                                            A           P                              February or July      3 years    NZ$25,010
  Sociology                                                                A           P                              February or July      3 years    NZ$25,010
  Statistics                                                               A           P                              February              3 years    NZ$25,010
Bachelor of Aviation Air Transport Pilot (Aeroplane Option)
  Year 1                                                                               P                              January or July       1 year     NZ$89,095
  Year 2                                                                               P                              January or July       1 year     NZ$103,963
  Year 3                                                                               P                              January or July       1 year     NZ$30,735
Bachelor of Aviation Management                                                        P                              February or July      3 years    NZ$27,690
Bachelor of Business
                                                                                                                      A: February or July
  Accountancy                                                              A           P                              P: February           3 years    NZ$27,690
  Economics                                                                A           P                              February or July      3 years    NZ$27,690
  Entrepreneurship and Innovation                                          A           P                              February or July      3 years    NZ$27,690
  Finance                                                                  A           P                              February or July      3 years    NZ$27,690
  Human Resource Management and Employment Relations                       A           P                              February or July      3 years    NZ$27,690
  International Business                                                   A                                          February or July      3 years    NZ$27,690
  Management                                                               A           P                              February or July      3 years    NZ$27,690
  Marketing                                                                A           P                              February or July      3 years    NZ$27,690
  Organisational Technology Management                                     A           P                              February or July      3 years    NZ$27,690
  Property                                                                 A           P                              February or July      3 years    NZ$27,690
  Strategic Communication                                                  A                                          February or July      3 years    NZ$27,690
Bachelor of Commercial Music
  Music Industry                                                                                         W            February              3 years    NZ$29,500
  Music Technology                                                                                       W            February              3 years    NZ$29,500
  Music Practice                                                                                         W            February              3 years    NZ$29,500

                                       FEES ARE BASED ON 2018 RATES AND WILL BE SUBJECT TO CHANGE FOR 2019
18

                                                                                                          Palmerston North

                                                                                                                             Wellington
                                                                                               Auckland
                                                                                                                                                                           Cost
     Programme                                                                                                                            Start date            Duration   (per 120 credits)

     Bachelor of Communication
       Communication Management                                                                A P W                                      February or July      3 years    NZ$27,690
       Expressive Arts                                                                         A P W                                      February or July      3 years    NZ$25,010
       Journalism Studies                                                                          W                                      February or July      3 years    NZ$27,690
       Linguistics                                                                             A P W                                      February or July      3 years    NZ$25,010
       Marketing Communication                                                                 A P W                                      February or July      3 years    NZ$27,690
       Media Studies                                                                           A P W                                      February or July      3 years    NZ$25,010
       Public Relations                                                                        A P W                                      February or July      3 years    NZ$27,690
     Bachelor of Construction
       Construction Management                                                                 A                                          February              3 years    NZ$33,320
       Quantity Surveying                                                                      A                                          February              3 years    NZ$33,320
     Bachelor of Creative Media Production                                                                                   W            February or July*     3 years    NZ$33,680
       Pathway in:
       · Animation and VFX
       · Film and Television
       · Game Development
       · Web and Interactive
       * If commencing in July will take 3.5 years

     Bachelor of Design with Honours
       Fashion Design                                                                                                        W            February or July      4 years    NZ$30,780
       Industrial Design                                                                                                     W            February or July      4 years    NZ$32,050
       Photography                                                                                                           W            February or July      4 years    NZ$32,050
       Spatial Design                                                                                                        W            February or July      4 years    NZ$30,780
       Textile Design                                                                                                        W            February or July      4 years    NZ$30,780
       Visual Communication Design                                                                                           W            February or July      4 years    NZ$32,050
     Bachelor of Engineering with Honours
       Chemical and Bioprocess Engineering
       Available in Auckland for Year 1 and 2.                                                 A P                                        February              4 years    NZ$33,320
       Years 3 and 4 available in Palmerston North only.

       Electronics and Computer Engineering                                                    A P                                        February              4 years    NZ$33,680
       Engineering and
       Innovation Management                                                                   A P                                        February              4 years    NZ$33,320

       Mechatronics                                                                            A P                                        February              4 years    NZ$33,320
     Bachelor of Fine Arts with Honours                                                                                      W            February or July      4 years    NZ$27,690
     Bachelor of Food Technology with Honours
       Food Process Engineering
       Available in Auckland for Year 1 and 2. Also Semester 1, Year 3. Subsequent semesters   A P                                        February              4 years    NZ$33,320
       available in Palmerston North only.

       Food Product Technology                                                                 A P                                        February              4 years    NZ$33,320
     Bachelor of Health Science
       Environmental Health                                                                                  W                            February              3 years    NZ$30,910
       Health Promotion                                                                                      W                            February              3 years    NZ$30,910
       Integrated Human Health                                                                             P W                            February              3 years    NZ$30,910
       Psychology                                                                                          P                              February or July      3 years    NZ$30,910
       Rehabilitation Studies                                                                                W                            February              3 years    NZ$30,910
     Bachelor of Information Sciences
                                                                                                                                          A: February or July
       Computer Science                                                                        A           P                              P: February           3 years    NZ$30,910
       Data Science                                                                            A                                          February or July      3 years    NZ$29,970
                                                                                                                                          A: February or July
       Information Systems                                                                     A           P                              P: February           3 years    NZ$29,970
                                                                                                                                          A: February or July
       Information Technology                                                                  A           P                              P: February           3 years    NZ$33,320
                                                                                                                                          A: February or July
       Software Engineering                                                                    A           P                              P: February           3 years    NZ$33,320

                                                      FEES ARE BASED ON 2018 RATES AND WILL BE SUBJECT TO CHANGE FOR 2019
19

                                                                                                Palmerston North

                                                                                                                   Wellington
                                                                                     Auckland
                                                                                                                                                                  Cost
Programme                                                                                                                       Start date             Duration   (per 120 credits)

Bachelor of Māori Visual Arts                                                                    P                              February               4 years    NZ$30,780
Bachelor of Nursing                                                                              P W                            February               3 years    NZ$30,910
Bachelor of Resource and Environmental Planning                                                  P                              February               4 years    NZ$33,320
Bachelor of Retail and Business Management                                           A                                          February               3 years    NZ$27,690
Bachelor of Science
      Agriculture Science                                                                        P                              February or July       3 years    NZ$30,910
      Animal Science                                                                             P                              February or July       3 years    NZ$30,910
      Biochemistry                                                                               P                              February or July1      3 years    NZ$30,910
      Biological Sciences                                                            A           P                              February or July       3 years    NZ$30,910
      Chemistry                                                                      A           P                              February or July       3 years    NZ$30,910
      Computer Science                                                               A           P                              February or July1      3 years    NZ$30,910
      Earth Science                                                                              P                              February or July       3 years    NZ$30,910
      Ecology                                                                        A           P                              February or July       3 years    NZ$30,910
      Environmental Science                                                          A           P                              February or July       3 years    NZ$30,910
      Exercise and Sport Science                                                     A           P                              February or July       3 years    NZ$30,910
      Genetics                                                                       A           P                              February or July   1
                                                                                                                                                       3 years    NZ$30,910
      Geography                                                                                  P                              February or July       3 years    NZ$30,910
      Human Nutrition                                                                A           P                              February or July1      3 years    NZ$30,910
      Logistics and Supply Chain Management                                          A                                          February or July   1
                                                                                                                                                       3 years    NZ$30,910
      Marine Ecology                                                                 A                                          February               3 years    NZ$30,910
      Mathematics                                                                    A P                                        February or July1      3 years    NZ$25,010
      Microbiology                                                                     P                                        February or July   1
                                                                                                                                                       3 years    NZ$30,910
      Physics                                                                          P                                        February or July       3 years    NZ$30,910
                                                                                                                                A: February
      Physiology                                                                     A P                                        P: February or July    3 years    NZ$30,910
      Plant Science                                                                    P                                        February or July       3 years    NZ$30,910
      Psychology                                                                     A P                                        February or July       3 years    NZ$30,910
      Statistics                                                                     A P                                        February or July       3 years    NZ$25,010
      Zoology                                                                        A P                                        February or July       3 years    NZ$30,910

1
    July start will take 3.5 years to complete

Bachelor of Social Work                                                              A P                                        February or July       4 years    NZ$25,010
Bachelor of Speech and Language Therapy with Honours                                 A                                          February               4 years    NZ$33,320
Bachelor of Sport and Exercise
      Exercise Prescription and Training                                               P                                        February               3 years    NZ$30,910
      Physical Education                                                               P                                        February               3 years    NZ$30,910
Bachelor of Sport Management                                                         A P                                        February or July       3 years    NZ$27,690
Bachelor of Veterinary Science                                                         P                                        February               5 years    Years 2-5 NZ$63,4342
2
    First semester NZ$31,090
Bachelor of Veterinary Technology                                                                P                              February               3 years    NZ$30,910

                                                 FEES ARE BASED ON 2018 RATES AND WILL BE SUBJECT TO CHANGE FOR 2019
20

     GRADUATE CERTIFICATES AND DIPLOMAS
     These bridging programmes allow graduates to gain the equivalent of an undergraduate major in a specific area so that they may proceed to
     postgraduate studies in that area. Tuition fees quoted are based on 120 credits of study within the programmes, unless stated otherwise.
     Each 15 credit course requires approximately 10-12.5 hours each week of class and study time.

                                                                                                       Palmerston North

                                                                                                                          Wellington
                                                                                            Auckland
                                                                                                                                                                                    Cost
         Programme                                                                                                                     Start date            Duration               (per 120 credits)

         Graduate Certificate in Science and Technology                                     A P                                        February or July      1 semester             NZ$15,455 per semester
         Graduate Diploma in Applied Statistics                                             A P                                        February or July      1 year                 NZ$28,259
         Graduate Diploma in Arts
            English                                                                         A P                                        February or July      1 year                 NZ$25,010
            Environmental Studies                                                             P                                        February or July      1 year                 NZ$30,910
            Geography                                                                         P                                        February or July      1 year                 NZ$30,910
            History                                                                         A P                                        February or July      1 year                 NZ$25,010
            Mathematics                                                                     A P                                        February or July      1 year                 NZ$25,010
            Philosophy                                                                        P                                        February or July      1 year                 NZ$25,010
            Psychology                                                                      A P                                        February              1 year                 NZ$30,910
            Sociology                                                                       A P                                        February              1 year                 NZ$25,010
         Graduate Diploma in Aviation
            Aviation Studies                                                                  P                                        February or July      1 year                 NZ$33,330
         Graduate Diploma in Business Studies                                               A P                                        February or July      1 year                 NZ$27,690
         Graduate Diploma in Design                                                                                       W            February              1 year                 NZ$33,320
         Graduate Diploma in Fine Arts                                                                                    W            February              1 year                 NZ$30,780
                                                                                                                                       A: February or July
         Graduate Diploma in Information Sciences                                           A P                                        P: February           1 year                 NZ$30,897
         Graduate Diploma in Journalism Studies                                                                           W            February              1 year                 NZ$27,690
         Graduate Diploma in Logistics and Supply Chain Management                          A                                          February.             1 year                 NZ$27,690
         Graduate Diploma in Science and Technology
         (A pathway programme to Postgraduate study in Sciences)                            A P                                        February or July      1 year                 NZ$30,910

         Graduate Diploma in Teaching (Primary)                                             A P                                        January               1 year (165 credits)   NZ$34,388
         Graduate Diploma in Teaching (Secondary)                                             P                                        January               1 year                 NZ$25,010

                                                                                          A GRADUATE'S PERSPECTIVE
                                                                                          nnGRACIE XIAO, China
                                                                                            Master of Food Technology, Auckland campus
                                                                                            "Massey University graduates are also well-known for being
                                                                                            practical, hands-on and quickly adapting to the work environment.
                                                                                            That is exactly what I wanted to be like when I graduated and the
                                                                                            programme has well equipped me to achieve my goal.
                                                                                            I have been working in the new product development team for
                                                                                            Sanitarium Health & Wellbeing since I completed my Postgraduate
                                                                                            Diploma in Food Technology. Later, I was awarded a scholarship
                                                                                            from my current employer to complete my Master of Food
                                                                                            Technology part-time while continuing working.
                                                                                            The most rewarding part of the study is that I can use all the practical
                                                                                            skills in my daily job and the knowledge gives me confidence to
                                                                                            tackle real work problems."

                                                        FEES ARE BASED ON 2018 RATES AND WILL BE SUBJECT TO CHANGE FOR 2019
21

POSTGRADUATE CERTIFICATES AND DIPLOMAS
With a postgraduate certificate you can build on knowledge and skills you've already achieved, whether through a degree or equivalent practical or
professional experience. You can also use it as a bridging programme for postgraduate study or research in an area different from your prior training,
experience or qualifications. The duration of Postgraduate Certificates are 60 credits and are generally completed in one semester. A postgraduate
diploma is a qualification that builds on achievement in a previous degree. The qualification is open to graduates who meet academic postgraduate
entry into the University. The duration of study is generally one year full-time. Postgraduate diplomas are 120 credit programmes.
Tuition fees quoted are based on 120 credits of study within the programmes, unless stated otherwise. Each 15 credit course requires
approximately 10-12.5 hours each week of class and study time.

                                                                                          Palmerston North

                                                                                                             Wellington
                                                                               Auckland
                                                                                                                                                          Cost
    Programme                                                                                                             Start date         Duration     (per 120 credits)

    Postgraduate Certificate in Arts                                           A P                                        February or July   1 semester   NZ$14,190 per semester
    Postgraduate Certificate in Business                                       A P W                                      February or July   1 semester   NZ$14,490 per semester
    Postgraduate Certificate in International Development                        P                                        February or July   1 semester   NZ$14,190 per semester
    Postgraduate Certificate in Science and Technology
    (Subject to proposed CUAP changes)                                         A P
    Postgraduate Diploma in Accountancy                                        A                                          February or July   1 year       NZ$28,980
    Postgraduate Diploma in AgriCommerce                                                   P                              February or July   1 year       NZ$34,050
    Postgraduate Diploma in Applied Linguistics                                            P                              July               1 year       NZ$28,380
    Postgraduate Diploma in Arts
        Economics                                                              A           P                              February or July   1 year       NZ$28,980
        Geography                                                              A           P                              February           1 year       NZ$34,050
        Politics                                                               A           P                              February or July   1 year       NZ$28,380
        Psychology                                                             A           P                              February or July   1 year       NZ$34,050
        Social Anthropology                                                    A           P                              February or July   1 year       NZ$28,380
        Sociology                                                              A           P                              February           1 year       NZ$28,380
    Postgraduate Diploma in Business                                           A           P W                            February or July   1 year       NZ$28,980
    Postgraduate Diploma in Construction
        Construction Law                                                       A                                          February           1 year       NZ$33,680
        Construction Project Management                                        A                                          February           1 year       NZ$36,680
        Facilities Management                                                  A                                          February           1 year       NZ$36,680
        Quantity Surveying                                                     A                                          February           1 year       NZ$34,050
    Postgraduate Diploma in Design
        Fashion Design                                                                                       W            February           1 year       NZ$33,680
        Industrial Design                                                                                    W            February           1 year       NZ$33,680
        Photography                                                                                          W            February           1 year       NZ$33,680
        Spatial Design                                                                                       W            February           1 year       NZ$33,680
        Textile Design                                                                                       W            February           1 year       NZ$33,680
        Visual Communication Design                                                                          W            February           1 year       NZ$33,680
    Postgraduate Diploma in Education
        Teaching and Learning                                                              P                              February or July   1 year       NZ$27,770
        Teaching English to Speakers of
        Other Languages Leadership                                                         P                              February or July   1 year       NZ$28,380

        Unendorsed                                                                        P                               February or July   1 year       NZ$28,380
    Postgraduate Diploma in Environmental Management                                      P                               February or July   1 year       NZ$36,680
    Postgraduate Diploma in Fine Arts                                                     W                               February           1 year       NZ$33,680
    Postgraduate Diploma in Information Sciences                               A                                          February or July   1 year       NZ$33,680
    Postgraduate Diploma in International Development                                      P                              February or July   1 year       NZ$28,380
    Postgraduate Diploma in Journalism                                                                       W            February           1 year       NZ$28,3804
    4
     Programme has a component fee of NZ$3189.90
    Postgraduate Diploma in Logistics and Supply Chain Management              A                                          February or July   1 year       NZ$28,980
    Postgraduate Diploma in Māori Visual Arts                                              P                              February           1 year       NZ$33,680

                                           FEES ARE BASED ON 2018 RATES AND WILL BE SUBJECT TO CHANGE FOR 2019
22

                                                                                            Palmerston North

                                                                                                               Wellington
                                                                                 Auckland
                                                                                                                                                          Cost
     Programme                                                                                                              Start date         Duration   (per 120 credits)

     Postgraduate Diploma in Public Health                                                                     W            February           1 year     NZ$34,050
     Postgraduate Diploma in Science and Technology (Subject to CUAP approval)
       Agricultural Science                                                                  P                              February           1 year     NZ$37,400
       Animal Science                                                                        P                              February or July   1 year     NZ$37,400
       Biochemistry                                                               A          P                              February           1 year     NZ$34,050
       Biological Sciences                                                        A          P                              February           1 year     NZ$34,050
       Chemistry                                                                  A          P                              February           1 year     NZ$34,050
       Conservation Biology                                                       A          P                              February           1 year     NZ$34,050
       Earth Science                                                                         P                              February           1 year     NZ$34,050
       Ecology                                                                               P                              February           1 year     NZ$34,050
       Genetics                                                                   A          P                              February           1 year     NZ$34,050
       Geography                                                                             P                              February           1 year     NZ$34,050
       Horticultural Science                                                                 P                              February           1 year     NZ$37,400
       Human Nutrition                                                            A          P                              February or July   1 year     NZ$34,050
       Mathematics                                                                A          P                              February or July   1 year     NZ$28,380
       Microbiology                                                                          P                              February           1 year     NZ$34,050
       Nanoscience                                                                           P                              February           1 year     NZ$34,050
       Physics                                                                               P                              February           1 year     NZ$34,050
       Physiology                                                                            P                              February           1 year     NZ$34,050
       Plant Breeding                                                                        P                              February           1 year     NZ$37,400
       Psychology                                                                 A          P                              February           1 year     NZ$34,050
       Soil Science                                                                          P                              February           1 year     NZ$34,050
       Statistics                                                                            P                              February or July   1 year     NZ$28,380
       Zoology                                                                               P                              February           1 year     NZ$34,050
     Postgraduate Diploma in Speech and Language Therapy                          A                                         February           1 year     NZ$36,680
     Postgraduate Diploma in Sport Management                                     A                                         February           1 year     NZ$28,980
     Postgraduate Diploma in Veterinary Science
       Veterinary Public Health                                                              P                              February           1 year     NZ$44,000
       Veterinary Epidemiology                                                               P                              February           1 year     NZ$44,000

                                                                                 A GRADUATE'S PERSPECTIVE
                                                                                 nnJENNIFER POITEVINT, USA
                                                                                   Bachelor of Nursing, Wellington campus
                                                                                   "I really would recommend others coming to Massey to study, as I
                                                                                   have found it to be a supportive environment with passionate and
                                                                                   qualified lecturers. The international staff has always been extremely
                                                                                   helpful, especially when I had questions about my visa or tuition."

                                             FEES ARE BASED ON 2018 RATES AND WILL BE SUBJECT TO CHANGE FOR 2019
23

MASTER'S DEGREES
Coursework master's (C) are a postgraduate degree awarded for advanced study that normally builds on the principal discipline area(s) of a qualifying
undergraduate degree. It will include a research report, creative or scholarly work as defined within the programme. A coursework master's is generally
a 180 credit programme and they are structured to be completed in either 1 year (three consecutive semesters), or 1.5 years as stated.
A research master's (R) is a postgraduate degree awarded for advanced study that normally builds on the principal discipline area(s) of a qualifying
undergraduate degree. A research master's will comprise coursework and thesis and is generally a 240 credit programme (2 years), however some are
180 credit programmes (1.5 years). Tuition fees quoted are based on 120 credits of study within the programmes, unless stated otherwise.
Each 15 credit course requires approximately 10-12.5 hours each week of class and study time.

                                                                                                  Palmerston North

                                                                                                                     Wellington
                                                                                       Auckland
                                                                                                                                                                         Cost
    Programme                                                                                                                     Start date             Duration        (per 120 credits)

    Master of AgriCommerce (R)                                                                     P                              February               1.5 years       NZ$34,050
    Master of Agriculture (C)
    Agriculture                                                                                    P                              February               1.5 years       NZ$37,400
    Equine                                                                                         P                              February               1.5 years       NZ$37,400
    Horticulture                                                                                   P                              February               1.5 years       NZ$37,400
    No Endorsement                                                                                 P                              February               1.5 years       NZ$37,400
    Master of Analytics (C)
      Business                                                                         A                             W            February to February   1 year          NZ$28,980
      Health                                                                           A                             W            February               1.5 years       NZ$28,980
    Master of Applied Linguistics (C)                                                              P                              July                   1.5 years       NZ$28,380
    Master of Applied Social Work (C)                                                  A                                          February               2 years         NZ$28,380
    Master of Applied Statistics                                                                   P                              February               1.5 years       NZ$28,380
    Master of Aviation (C)                                                                         P                              February or July       1.5 years       NZ$28,980
    Master of Arts
      Economics                                                                        A P                                        February or July       1.5 years       NZ$28,980
      Education (R) (this is a 120 credits research only major)                          P                                        February               1 year          NZ$28,380
      Geography                                                                        A P                                        February               1.5 years       NZ$34,050
      Politics                                                                           P                                        February or July       1.5 years       NZ$28,380
      Psychology                                                                       A P                                        February or July       1.5 years       NZ$34,050
      Social Anthropology                                                              A P                                        February or July       1.5 years       NZ$28,380
      Sociology                                                                        A P                                        February               1.5 years       NZ$28,380
    Master of Business Studies (R)
      Accountancy                                                                      A                                          February               1.5 years       NZ$28,980
                                                                                                                                  A: February or July
      Economics                                                                        A P                                        P: February            1.5 years       NZ$28,980
      Finance                                                                          A P                                        February or July       1.5 years       NZ$28,980
      Human Resource Management and Employment Relations                               A                                          February               1.5 years       NZ$28,980
      Management                                                                       A                                          February               1.5 years       NZ$28,980
      Marketing                                                                        A                                          February               1.5 years       NZ$28,980
    Master of Construction (C)
      Construction Law                                                                 A                                          February               1 year          NZ$33,680
      Construction Project Management                                                  A                                          February               1 year          NZ$36,680
      Facilities Management                                                            A                                          February               1 year          NZ$36,680
      Quantity Surveying                                                               A                                          February               1 year          NZ$36,680
                                                                                                                                  February or July or
    Master of Design                                                                                                 W            September              1-1.5 years     NZ$33,680
    Master of Education (C or R)
                                                                                                                                                         (C) 1.5 years
      Teaching and Learning                                                                        P                              February
                                                                                                                                                         (R) 2 years     NZ$27,770
      Teaching English to Speakers of                                                                                                                    (C) 1.5 years
      Other Languages Leadership                                                                   P                              February
                                                                                                                                                         (R) 2 years     NZ$28,380
                                                                                                                                                         (C) 1.5 years
      Unendorsed                                                                                   P                              February
                                                                                                                                                         (R) 2 years     NZ$28,380
    Master of Engineering Studies (C)

                                                   FEES ARE BASED ON 2018 RATES AND WILL BE SUBJECT TO CHANGE FOR 2019