2019 Rhodes University Medical Scheme
Page content transcription
If your browser does not render page correctly, please read the page content below
Why RUMed?
RUMed is a restricted Scheme for employees, dependants and former employees of Rhodes University only

As a restricted medical scheme we are able:
        To focus on your needs
        Invest more interest in your health and wellbeing

                                           Low
             You can go                contribution               Hassle free           Unlimited
            to any doctor               increases              claim payments         hospital cover

                        Reserve                Locally based             A personal
                     levels are high           administrator               touch

We have compiled this member guide to help you understand your medical aid. Please review the contents
and keep as a reference guide throughout your membership.
Table of Contents
01   Why RUMed?
03   RUMed Membership
04   RUMed Underwriting

05   Pre-Authorisations

06   Chronic Medication
07   Chronic Disease List

08   Extended Chronic Disease List
09   Claims
10   Preventative Care

11   Prescribed Minimum Benefits

13   Emergency Services ER24

14   Glossary

16   RUMed Benefit Guide

                              Table of Content   02
RUMed Membership

            RUMed provides accessible, quality, affordable and comprehensive medical scheme benefits to suit your
            individual needs and health care requirements.

       How to Join                                                          You are requested to notify the
       Please contact the Rhodes University HR department for an            Scheme within 30 days of the
       application form, or you can download it from the website            following:
       (www.rumed.co.za). A reminder that all applications forms must           Death of a registered dependant
       be handed into the HR department with all relevant                       (please attach the death certificate)
       documentation and they will submit the form to us for processing.        Birth or legal adoption of a child
                                                                                (please attach birth certificate and/or
The following dependants are eligible for membership:
                                                                                adoption papers)
  Your spouse or common law spouse (please provide a marriage
                                                                                Marriage or Divorce (please attach the
  certificate or an affidavit confirming the relationship) .
                                                                                marriage certificate or divorce decree)
  Your biological children, step children (where there is a marriage in
                                                                                Change of postal and/or residential
  place) or legally adopted children or children legally placed in your
                                                                                address
  foster care.
                                                                                Change of telephone and/or cellular
  Immediate and extended family that are financially dependent on you.
                                                                                number
  When your child turns 21, please provide us with proof of full time
                                                                                Change of email address
  study at a recognized educational institution. We cover child
  dependants over the age of 21 at child dependant rates until the age of   NB! Please note that changes to
  27, providing annual proof of study, as per above, is provided to the     dependants made after the 30 day period
  Scheme.                                                                   may result in waiting periods being
                                                                            imposed on the dependant

03     RUMed Membership
RUMed Underwriting

           Waiting periods and late joiner penalty fees
           It is important to note that in certain cases underwriting may be imposed on your membership. The Board of
           Trustees have approved an underwriting protocol in accordance with the Scheme rules and the Medical
           Schemes Act. Please refer to this document (available at the HR department) should you wish to view the
           underwriting criteria.

3 Month General Waiting Period                                  Late Joiner Penalty Fee
During a general 3 month waiting period you will pay            RUMed may impose a late joiner penalty fee on any
contributions but will not be able to claim benefits.            extended family member added as a dependant who is
                                                                35 years or older if they have not had previous medical
                                                                aid cover. The late joiner penalty is calculated by taking
12 Month General Waiting Period                                 the member's age less their credible cover on previous
A 12 month pre-existing condition specific waiting               medical schemes and applying the outcome to a table
period means that any condition for which medical               which determines the percentage to be added to the on-
advice, diagnosis, care or treatment was received in the        going monthly contribution.
12 month period prior to joining RUMed, may be
                                                                Years with no credible cover   % added to the monthly contribution
excluded for a period of 12 months (i.e. all benefits
                                                                5 - 9 years                    5%
relating to this condition will not be covered during the
                                                                10 - 19 years                  25%
waiting period). This includes benefits for optometry and        20 - 29 years                  50%
specialised dentistry.                                          30+ years                      75%

                      IT IS IMPORTANT TO DISCLOSE ALL MEDICAL CONDITIONS AS REQUIRED
                      ON THE APPLICATION FORM. Failure to disclosure information may result in
                      claims for that condition not being paid. Please remember that benefits are
                      available from the beginning of January to the end of December of each year. If
                      you join RUMed during the course of the year, your annual limits will be pro-rated.

                                                                                               RUMed Underwriting             04
Pre-Authorisations

                                                                                 Pre-authorisation is necessary for
                                                                                 all planned hospital admissions by
                                                                                 contacting our Clinical Risk
                                                                                 Management team, 48 hours prior
                                                                                 to an admission, on 041 395 4481
                                                                                 or hospauth@rumed.co.za.
                                                                                 Please remember to confirm the
                                                                                 rate your specialist provider is
                                                                                 charging prior to admission.
                                                                                 RUMed pays at Scheme approved
                                                                                 rates which may differ from the
                                                                                 rate charged by the provider.

                    You will need the following information to obtain an authorisation:
                    Ÿ Patients membership number
                    Ÿ Patients full name, age and dependant number
                    Ÿ Surname and initials of attending doctor and practice number
                    Ÿ the reason for admission to hospital
                    Ÿ Hospital practice number
                    Ÿ ICD 10 code
                    Ÿ Procedure codes

                    Your doctor will be able to provide you with all this information

05   Pre-Authorisations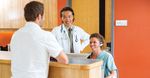 Chronic Medication

   A chronic condition is usually long-term and progressive by nature, and requires treatment with chronic
   medication on a regular basis in order to maintain and even improve quality of life. Not all medication that is
   taken for a long period of time will be paid as chronic. The Chronic medication benefit includes cover for
   medication to treat the 27 chronic conditions listed on the Chronic Disease List (CDL). RUMed also has an
   additional Extended Chronic medication benefit for certain other chronic conditions not included in the CDL.

   So how do you apply?                                What is over the counter medication(OTC)?
   A completed chronic application form needs          You may buy certain medication directly from a pharmacy
   to be submitted to Momentum TYB for                 without a prescription from a doctor. This is medication that
   approval. Application forms can be obtained         is classified as Schedule 0, 1 and 2 medication. It is always
   from HR, the website or from Momentum               advisable to obtain your pharmacist's advice on what
   TYB. Ask your doctor for assistance in              medication to take for your condition. This benefit is
   completing the form. Please ensure that your        included in your acute medication and can be accessed by
   membership number is filled in on the form           your pharmacist through the normal claiming process.
   and that you and your doctor have signed
   the form. Please also ensure that all               How do you update your chronic medication?
   requested clinical information is included          If your doctor changes your chronic medication, or if your
   with your application. It is essential that you     chronic medication authorisation expires, your doctor or
   submit all required information correctly as        pharmacist may fax or email a copy of the new prescription,
   incomplete forms will not be processed.             indicating the changes as well as the diagnosis, to
   Forms can be submitted to                           Momentum TYB . Please complete a chronic application
   chronic@rumed.co.za.                                should you be diagnosed with a new chronic condition.

                                                                                    Chronic Medication           06
Chronic Disease List (CDL)

     1 Addison's Disease               14   Dysrhythmias
     2 Asthma                          15   Epilepsy
     3 Bipolar Mood Disorder           16   Glaucoma
     4 Bronchiectasis                  17   Haemophilia
     5 Cardiac Failure                 18   Hyperlipidaemia
     6 Cardiomyopathy                  19   Hypertension
     7 Chronic Obstructive Pulmonary   20   Hypothyroidism
        Disease                        21   HIV/AIDS
     8 Chronic Renal Failure           22   Multiple Sclerosis
     9 Coronary Artery Disease         23   Parkinson's Disease
     10 Crohn's Disease                24   Rheumatoid Arthritis
     11 Diabetes Insipidus             25   Schizophrenia
     12 Diabetes Mellitus Type I       26   Systemic Lupus Erythematosus
     13 Diabetes Mellitus Type II      27   Ulcerative Colitis

07   Chronic Disease List
Extended Chronic Disease List

   (For non-PMB conditions or PMB conditions where treatment fall outside of the treatment algorithm)

   1. Allergic rhinitis                                 22. Migraine prophylaxis
   2. Alzheimer's disease                               23. Myasthenia gravis
   3. Anaemia                                           24. Narcolepsy
   4. Ankylosing spondylitis                            25. Obsessive compulsive disorder
   5. Anxiety disorders (no benzodiazepines)            26. Oedema
   6. Attention deficit hyperactivity disorder           27. Osteoarthritis
   7. Benign prostatic hypertrophy                      28. Osteoporosis & Severe Osteopenia with risk factors
   8. Bladder dysfunction                               29. Paget's disease
   9. Chronic urinary tract infections                  30. Panic disorder
   10. Cushing's disease                                31. Pemphigus
   11. Cystic fibrosis                                   32. Peripheral neuropathies
   12. Depression                                       33. Post traumatic stress syndrome
   13. Dermatitis/Eczema                                34. Psoriasis
   14. Gastro-Oesophageal reflux disorder                35. Restless Legs Syndrome
   15. Gout prophylaxis                                 36. Senile dementia
   16. Hirsutism                                        37. System Connective Tissue Disorders (including
   17. Huntington's disease                                 Scleroderma and Dermatomysitis)
   18. Hypoparathyroidism                               38. Tic disorder
   19. Irritable bowel syndrome                         39. Tourette's syndrome
   20. Meniere's syndrome                               40. Urinary incontinence
   21. Menopause

                                                                     Extended Chronic Disease List          08
Claims

       How to claim
       Your doctor or service provider will more than likely process your claim on your behalf. The service provider will
       send the claim to Momentum TYB for processing and approach you for any member portion due. If you have paid
       the amount directly to the service provider, please forward the proof of payment as well as the service provider's
       original invoice to Momentum TYB for processing and reimbursement to you. Please submit your claim within 4
       months to avoid it being rejected as stale.

       Claims can be submitted to claims@rumed.co.za / providerclaims@rumed.co.za or at the drop box at HR on
       campus.

 All claims need to be submitted with the            RUMed Scheme Tariff: RUMed pays service providers up to the
 following information:                              RUMed Scheme Tariff. As some service providers may charge
 Ÿ The provider's name and practice number           above the RUMed Scheme Tariff, please remember to:
 Ÿ The member's name, initials, address and          Ÿ   Ask your doctor or dentist to charge at the RUMed Scheme Tariff.
     medical aid number                                  If your doctor or dentist charges above the RUMed Scheme Tarrif,
 Ÿ The patient's name                                    verify how much above the tariff they charge so you know what
 Ÿ The service date                                      your portion of the cost will be.
 Ÿ A diagnosis code (ICD-10 code)                    Ÿ   If you are referred to a specialist, verify beforehand whether the
 Ÿ Tariff codes for services provided
                                                         specialist charges in accordance to the RUMed Scheme Tariff.
 Ÿ NAPPI codes for medication dispensed              If you require any information regarding the RUMed Scheme Tariff,
                                                     please contact our Customer Care Team.
 Ÿ The amount charged on each line item

09    Claims
Preventative Care

                                                                                      RUMed provides all
                                                                                      registered members and
                                                                                      their dependants access to
                                                                                      the valuable Preventative
                                                                                      Care Benefit which
                                                                                      encourages you to take
                                                                                      care of your health by
                                                                                      identifying risks proactively
                                                                                      so that they can be treated
                                                                                      appropriately. (An additional
                                                                                      benefit to your normal day-
                                                                                      to-day benefits paid at
                                                                                      100% of RUMed Tariff)

This benefit includes:          A Compassionate Care Benefit has been introduced. The benefit is a once- off
Ÿ mammograms,                  lifetime benefit which provides palliative care for terminally ill beneficiaries and will
Ÿ immunisations,               include the following benefits:
Ÿ prostate screening,          Ÿ Family practitioner home visits (max 6)
Ÿ cholesterol,                 Ÿ Approved drugs for symptom or pain control
Ÿ blood sugar,                 Ÿ Medical Supplies (eg bandages, catheters – subject to a defined list)
Ÿ glaucoma tests               Ÿ Home nursing care
                               Ÿ Social worker services
  (subject to benefit limits)
                               Ÿ Dietary counselling
                               Ÿ Grief and loss counselling.

                               The above benefits are subject to a limit per family (please refer the benefit guide), sub-
                               limits and defined clinical protocols, and requires an authorisation prior to treatment.

                                                                                               Preventative Care         10
Prescribed Minimum Benets (PMB's)

                                                                              The Prescribed Minimum Benefits
                                                                              (PMBs) are a set of defined benefits
                                                                              in the Medical Schemes Act (The
                                                                              Act). They are aimed at ensuring
                                                                              beneficiaries have access to health
                                                                              services related to the diagnosis,
                                                                              treatment and care of the listed
                                                                              PMB conditions. These PMB
                                                                              conditions are defined in The Act
                                                                              and can be viewed on the Council
                                                                              for Medical Schemes website
                                                                              (www.medicalschemes.com).

     HOW DO I APPLY FOR COVER FOR PMB's?
     Identifying valid PMB conditions on diagnosis information alone is not always appropriate, therefore there is
     an application/authorisation process that is required. This can either be done before a single event or
     recurring events (like chronic medication) or after an event such as an emergency. There is also an appeals
     process for members to query the funding of PMB claims. The appeals committee reviews each case and
     will contact the member with feedback. Information on PMB's is also available on the Council for Medical
     Schemes website (www.medicalschemes.com). Should you require information on the location of the
     nearest DSP, please contact the Clinical Risk Management team.

11   PMB's
Prescribed Minimum Benets (PMB's)

What are Designated Service Providers? (DSP's)           Are there any limitations that can be applied to PMB's?
A scheme can appoint DSP's for the management of         Although no limit can be applied to the management of PMB's,
PMB conditions.                                          a medical scheme can manage the costs of PMB's with certain
In terms of The Act the DSP must include public          mechanisms:
hospitals. The scheme must ensure that the DSP is        Ÿ   Schemes can ensure the provision of services for PMB's
able to provide the required service, if not, the            take place at specific providers known as Designated
scheme must make arrangements for an alternative             Service Providers (DSP's)
provider.                                                Ÿ   Schemes can implement risk management tools such as
If you elect not to make use of the scheme's elected         formularies for medication or clinical protocols that include
DSP, you are still entitled to the service for the PMB       clinical entry criteria (diagnostic or laboratory tests
condition, but funding will be subject to the normal         confirming the diagnosis)
scheme rules, which means that any applicable co-        Ÿ   Members who have never belonged to a medical scheme or
payments will apply and the claims will be paid              allowed a break in membership of more than 90 days are
strictly at the scheme-approved RUMed Tariff, so you         not eligible for unlimited cover of PMB's during either a 3-
may be liable for a co-payment if a provider                 month general waiting period and/or a 12-month waiting
overcharges. That is why it is important to negotiate        period on pre-existing conditions. This includes emergency
your providers' fees with them prior to any procedure.       admissions during the 3-month general waiting period.

                                                                                                         PMB's        12
Emergency Services ER24

             ER24 is the premier private emergency medical care provider in South Africa that has been providing a
             range of quality emergency response and pre-hospital care since 2000.

ER24 Operates from 50 bases throughout South Africa to provide real help real fast. Backed by a strong footprint in all
major metropolitan areas and towns, ER 24 offer extensive support to both private and public hospitals throughout the
country.

  What to do in the event of a medical emergency:
  Always call 084 124. ER24 has immediate access to all available emergency resources where RUMed members
  reside (and country-wide) and will immediately dispatch the closest appropriate resource to the incident.
  If someone is calling on your behalf, please tell him/her to call 084 124.
  Tell the ER24 operator that you are a RUMed member. They will prompt you or the caller through all of the
  information they require to help you and we will provide real fast help real.

13       Emergency Services ER24
Glossary
             Administrator                                  bodily functions or serious dysfunction of a bodily
             Organisation contracted by a medical           organ or part, or would place the person's life in
             scheme to provide administration services      serious jeopardy (Reg. 7 of the Act).
             on behalf of the scheme for the members
             and has been accredited by the Council for     Exclusions
             Medical Schemes in terms of sec 58 of the      Medical treatment and/or care not covered by the
             Act (Sec 1 of the Act).                        scheme [Also See "Waiting period (condition
                                                            specific)"] General Waiting Period A period in which a
Chronic Disease List (CDL)                                  Beneficiary is not entitled to claim any benefits.
Chronic conditions listed in terms of Annexure B of the     (CMS model rules).
regulations to the Medical Schemes Act. The regulations
list consist of 27 chronic conditions that makes up the     ICD codes
chronic disease list. Medical schemes may add on top of     Inclusion of ICD 10 codes on claims from health care
the 27 CDL conditions.                                      providers to medical schemes is a mandatory
                                                            requirement since 1 January 2005. Every medical
Chronic diseases                                            condition and diagnosis has a specific code, called
These are illnesses or diseases requiring medicine for      the ICD 10 code. These codes are used primarily to
prolonged periods of time. The Medical Schemes Act          enable medical schemes to accurately identify the
provides a PMB (Prescribed Minimum Benefit) listing the      conditions for which a member sought health care
minimum chronic conditions your medical scheme              services. This coding system then ensures that
should cover under law. With reference to this list, your   member's claims for specific illnesses are paid out of
medical scheme compiles its own list of approved            the correct benefit and that healthcare providers are
chronic diseases that it will cover – for example high      appropriately reimbursed for the services they
blood pressure, diabetes or cholesterol. [See "Chronic      rendered. It stands for "International Classification of
medicine" and "Chronic medicine benefit"].                   Diseases and related problems".

Dependant                                                   Late joiner penalty
The Spouse or Partner, Dependant Children or other          (LJP) A penalty which is imposed on an applicant or
members of the Member's immediate family in respect of      adult dependant who, at the date of application for
whom the Member is liable for family care and support or    membership or admission as a dependant, as the
any other person who, under the rules of a medical          case may be, is 35 years of age or older but
scheme, is recognised as a dependant of a member (Sec       excludes any beneficiary who enjoyed coverage with
1 of the Act).                                              one or more medical schemes as from a date
                                                            preceding 1 April 2001, without break in coverage
Emergency Medical Condition                                 exceeding 3 consecutive months since 1 April 2001;
The sudden and, at the time, unexpected onset of a
health condition that requires immediate medical or         Levy
surgical treatment, where failure to provide medical or     A percentage of the allowed amount as specified in
surgical treatment would result in serious impairment to    the rules to be paid by the member.

                                                                                                  Glossary            14
Nappi Code                                                  Waiting period (general)
(National Pharmaceutical Product Index)                     A scheme will probably have a three-month general
A globally unique national coding system, owned by          waiting period on benefits for new members. No
MediKredit, for all pharmaceutical, surgical and            benefits are paid during this period, not even from a
healthcare consumable products in RSA, NAPPI codes          MSA (medical savings account), except for some
enable the provider to claim for products via a unique,     procedures that are covered within the PMB (Prescribed
scheme-recognised, code. MediKredit has over the            Minimum Benefit) as prescribed by the Medical
years undertaken to facilitate the adoption of NAPPI        Schemes Act.
(National Pharmaceutical Product Interface) as a national
electronic standard on behalf of the South African          Note: Please note that the above summary of definitions
healthcare industry.                                        is a generic guideline. If there is any uncertainty please
                                                            refer to the scheme rules and the Medical Schemes Act
Over the Counter Drugs (OTC)                                and Regulations
Medication obtained without a prescription at a
pharmacy. This includes S0, S1 and S2 medicines ("S"
stands for schedule).

Prescribed Minimum Benefit (PMB)
The benefits contemplated in Section 29(1)(o) of the Act
which consists of the provision of the diagnosis,
treatment and care costs of:
Ÿ Conditions listed in Annexure A of the regulations
    specified therein; and
Ÿ Any emergency medical condition.

Underwriting
Depending on members' previous medical scheme
history, members' new medical scheme can apply
underwriting on your new membership. This means that
according to regulation, they are allowed to impose a
three-month general waiting period and/or a twelve-
month waiting period on an existing illness condition. A
Late Joiner Penalty can also be placed. [See "Waiting
period (condition specific)", "Waiting period (general)"
and "Late joiner"].

Waiting period (condition specific)
Depending on members' previous medical scheme
history, a scheme may impose a waiting period of up to
12 months from the inception date of their membership,
for any pre-existing conditions. No benefits will be paid
for any costs involved in this condition.

15      Glossary
RUMed Benet Guide
All benefits are paid up to the Rhodes University Medical Scheme Tariff (RUMed Tariff) up to the limit
specified by the Rules of the Scheme.

 RATES - 2019
 INCOME CATEGORY                   ADULT        CHILD      INCOME CATEGORY                   ADULT    CHILD

 Under R6 000                     R1 980        R360       R15 001 to R20 000                R2 530   R430
 R6 001 to R8 000                 R2 110        R380       R20 001 to R25 000                R2 620   R440
 R8 001 to R10 000                R2 280        R400       R25 001 plus                      R2 650   R450
 R10 001 to R15 000               R2 460        R420

* This pamphlet is for information purposes only and does not supersede the Rules of the Scheme.

                                                                                    RUMed Benefit Guide        16
HOSPITALISATION (PRIVATE AND PUBLIC)

     Benefit                                            100% of RUMed Tariff
     Accommodation in a general ward, HCW and ICU
     Theatre fees
     Medication and equipment
     Annual Limit                                      No Limit
     Pre-authorisation required                        Yes, within 24 hours in the case of an emergency,
                                                       failing which, a penalty of R500 per admission will be
                                                       levied

                AMBULANCE                              No limit if authorised through ER24

                IN-HOSPITAL BENEFITS

     Step-down Facilities                              100% of RUMed Tariff
     Annual limit (in lieu of hospitalisation)         R10 000 per beneficiary
     Pre-authorisation required                        Yes

     Private Nursing
     Annual limit                                      Included in stepdown limit

     Hospice                                           Included in private Nursing limit subject to a daily
                                                       maximum accommodation limit of R200. Units in
                                                       accordance with the prescribed Minimum Benefits.

     Internal Surgical Implants                        100% of RUMed Tariff
     Annual limit                                      R44 000 per beneficiary
     Pre-authorisation required                        Yes, failing which, a co-payment of R500 will apply

     External Prosthesis                               100% of RUMed Tariff
     Annual limit                                      R6 000 per beneficiary
     Pre-authorisation required                        Yes, failing which, a 20% co-payment will apply

17         RUMed Benefit Guide
IN-HOSPITAL BENEFITS Continued
In-hospital Auxiliary Services   100% of RUMed Tariff
Annual limit                     R4 000 per family

Psychiatric Hospitalisation      100% of RUMed Tariff
Annual limit                     R12 000 per family
                                 (Includes psychiatric visits in hospital)
Pre-authorisation required       Yes

MAJOR MEDICAL EXPENSES

          ORGAN TRANSPLANT
                                 100% of RUMed Tariff
Annual limit                     R100 000 per family unless in accordance with the
                                 Prescribed Minimum Benefits
Pre-authorisation required       Yes

          KIDNEY DIALYSIS

Annual limit                     R100 000 per family
Pre-authorisation required       Yes

          ONCOLOGY

Benefit                           100% of RUMed Tariff
Annual limit                     R220 000 per family
Pre-authorisation required       Yes

          HIV/AIDS

Limit                            Unlimited
Benefit Parameters                Subject to managed care protocols

                                                           RUMed Benefit Guide        18
AUXILIARY SERVICES
                Benefit                                            80% of RUMed Tariff
     (Includes audiologist, homeopath, chiropractor, dietician,   R4 000 per beneficiary, with a maximum of R8 000
     acupuncturist, clinical- and counselling psychologist).      per family.
     Refer to the full list of providers on www.rumed.co.za -
     subject to protocols.
     Annual limit                                                 The psychology benefit can be utilised up to the
                                                                  family limit of R8 000

               MEDICATION
               Subject to reference price list and exclusions
     Acute                                                        The first R1 600 per beneficiary paid at 100%
     Annual limit                                                 thereafter at 80% to a max of R4 000 per beneficiary
                                                                  with a maximum of R10 000 per family
     Chronic                                                      100% of RUMed Tariff
     26 CDL (Chronic Disease List) Conditions
     (in accordance with the PMB regulations)
     Extended chronic list                                        No limit 90% of RUMed Tariff, to a maximum of
     Pre-authorisation required                                   R100 per item
     To Take Out (TTO)                                            Limited to R500 per admission, from hospital limit,
                                                                  thereafter from the Acute Medication limit
     Over the Counter (OTC)                                       100% of RUMed Tariff
                                                                  Subject to a maximum of R160 per script with a limit
                                                                  of R1 600 per family per year, included in the Acute
                                                                  Medication limit

                DENTISTRY

     Conservative Dentistry                                       The first R1 200 paid at 100% thereafter at 80%
     Annual limit                                                 unlimited
     Specialised Dentistry                                        R6 200 per beneficiary at 80% of RUMed Tariff. The
     Annual limit                                                 specialised dentistry benefit can be utilised up to the
                                                                  family limit of R12 000 at 70% of RUMed Tariffs.
     In-hospital Dental Procedures                                100% of RUMed Tariff
     Annual limit                                                 R13 000 per beneficiary
                                                                  (includes doctors cost and hospitalisation)
     Pre-authorisation required                                   Yes

19        RUMed Benefit Guide
GP'S AND SPECIALISTS

In-hospital Consultations                                           100% of RUMed Tariff
Out-of-Hospital Consultations                                       The first R2 000 per beneficiary paid at 100%
Annual limit                                                        thereafter at 80% to a max of R4 000 per beneficiary
                                                                    with a maximum limit of R10 000 per family.

          OPTOMETRY
         Benefit is limited to either contact lenses once a year OR a pair of spectacles every two years for each beneficiary
Benefit                                                              100% of RUMed Tariff
Eye Examination                                                     One per beneficiary per year
Lenses         SingIe Vision                                        Up to R550 per beneficiary
               Bi-focal                                             Up to R1 300 per beneficiary
               Multi-focal                                          Up to R2 200 per beneficiary
Frames                                                              Up to R800 per beneficiary
Should the frame benefit not be fully utilised,
tints,hardening and non-reflective coatings can
be claimed from this benefit
Contact Lenses (annually)                                           Up to R1 700 per beneficiary

          PHYSIOTHERAPY
In-hospital                                                         100% of RUMed Tariff.
Annual limit                                                        R4 000 PMF Combined limit with In-Hospital
                                                                    Auxiliary Services
Pre-authorisation required                                          Yes
Out-of-hospital                                                     80% of RUMed Tariff
Annual limit                                                        Included in Auxiliary Service limit

          RADIOLOGY

In-hospital                                                         100% of RUMed Tariff
Annual limit                                                        No limit
Out-of-hospital                                                     80% of RUMed Tariff
Annual limit                                                        No limit
Annual limit                                                        CT, MRI, Radio-isotope Scans100% of RUMed Tariff
                                                                    No limit
Pre-authorisation required                                          Yes, failing which, a co-payment of R500 per scan or
                                                                    test will apply

                                                                                                  RUMed Benefit Guide            20
PATHOLOGY

     In-hospital                                       100% of RUMed Tariff
     Annual limit                                      No limit
     Out-of-hospital                                   80% of RUMed Tariff
     Annual Limit                                      No limit

                MEDICAL APPLIANCES

 Benefit
 (Includes wheelchairs, hearing aids, nebulisers       80% of RUMed Tariff
 & glucometers)

     Annual limit                                      Combined limit of R4 400 per family plus an
                                                       additional R18 000 for hearing aids paid at 90% of
                                                       RUMed Tariff per ear per 4 year period.
     Pre-authorisation required                        Yes

     PREVENTATIVE CARE/HEALTH MAINTENANCE
     Benefit                                            100% of RUMed Tariff
     (An additional benefit to your normal day-to-day   R1 500 per beneficiary with a maximum of R3 000
     benefits paid at 100% of RUMed Tariff)             per family.
     Mammogram                                         Women aged 40 and older, every two years
     Prostrate specific antigen test                    Men aged 40-49 once every five years, 50-59 once
                                                       every 3 years, 60-69 once every two years, over 70
                                                       once every year
     Cholesterol blood test                            Men and women
     Blood sugar test                                  Men and women
     HIV test                                          Men and women
     Pap smear (includes consultation)                 Women aged 15 years and older once every year
     Glaucoma test                                     Men and women aged 40-49 once every two years,
                                                       older than 50 once every year

     Immunisations                                     An additional R2 000 for child immunisation which
     Annual limit                                      does not accumulate to the family limit of R3 000
                                                       and is not pro-rated during a calendar year.

21        RUMed Benefit Guide
O2      OXYGEN

Benefit                                                     100% of RUMed Tariff
Annual limit                                               R10 000 per family

COMPASSIONATE CARE BENEFIT
Limit                                                      R20 000 PMF. Unless a Prescribed Minimum Benefit
Benefit Parameters                                          Limited to Palliative care only. Pre authorisation
                                                           required.

          MATERNITY BENEFIT

Subject to registration on the maternity program
2 Visits GP/Gynaecologist
Confinement fee 200%
Antenatal vitamins                                         R60 / for 9 months (from acute benefit)
Home delivery                                              Limit R3 000
2 2D scans
1 Paediatrician Visit
Maternity Bag

ALCOHOLISM AND DRUG DEPENDENCY
Limit                                                      R3 000 PMF - Benefit is subject to Beneficiary
                                                           obtaining authorisation from the Scheme's designated
                                                           agent through Wellness program. All services included
                                                           in limit.
                                                           Unless in accordance with the Prescribed Minimum
                                                           Benefits

Complaints and Disputes: Members should inform the Scheme at info@rumed.co.za or the scheme's
administrator, escalations@rumed.co.za in writing of any complaints or disputes who will forward the complaint to
the Schemes Disputes Committee. Members may also report any dispute with the Scheme to the Council for
Medical Schemes at: share call 086 112 3267, email complaints@medicalschemes.com, www.medicalschemes.com
or at their postal address: Private Bag X34, Hatfield, 0028.

                                                                                     RUMed Benefit Guide         22
Claims
PO Box 1672
Port Elizabeth                                                Administrated and managed by:
6000
Fax: 041 395 4596
Email: providerclaims@rumed.co.za /
claims@rumed.co.za

Customer Care:               Chronic Medication:   Hospital Pre-Authorisation:    Momentum TYB   Ambulance
086 172 7773                 041 395 4482          041 395 4481 or 086 043 4003   Healthcare:    Services :
info@rumed.co.za             chronic@rumed.co.za   specauth@rumed.co.za           041 395 4400   084 124 (ER24)
                                                   hospauth@rumed.co.za