2014 EMEA Contact Centre Systems Company of the Year Award
Page content transcription
If your browser does not render page correctly, please read the page content below
BEST PRACTICES RESEARCH

Contents

Letter of Congratulations ............................................................................................. 3

Background and Company Performance ........................................................................ 4

     Industry Challenges .............................................................................................. 4

     Visionary Innovation & Performance and Customer Impact of Interactive Intelligence ... 4

     Conclusion........................................................................................................... 7

Significance of Company of the Year ............................................................................. 8

Understanding Company of the Year ............................................................................. 8

     Key Benchmarking Criteria .................................................................................... 9

Best Practice Award Analysis for Interactive Intelligence ................................................. 9

     Decision Support Scorecard ................................................................................... 9

     Visionary Innovation & Performance ..................................................................... 10

     Customer Impact ............................................................................................... 10

     Decision Support Matrix ...................................................................................... 11

The Intersection between 360-Degree Research and Best Practices Awards ..................... 12

     Research Methodology ........................................................................................ 12

Best Practices Recognition: 10 Steps to Researching, Identifying, and Recognizing Best
Practices ................................................................................................................. 13

About Frost & Sullivan .............................................................................................. 14

Copyright ................................................................................................................ 14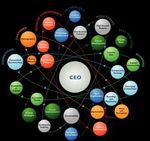 BEST PRACTICES RESEARCH

Letter of Congratulations
Frost & Sullivan has a global team of analysts and consultants continuously researching a
wide range of markets across multiple sectors and geographies. As part of this ongoing
research, we identify companies that are true industry leaders, delivering best practices in
growth, innovation, and leadership. These companies have a keen eye to the future, and
drive innovation that meets future needs before they become commonly visible, thereby
often being first to market with new solutions. They focus on delivering the best products
at optimal prices to maximize customer value and customer experience, and by doing so
are growth leaders in their respective industries.    Identifying such companies involves
extensive primary and secondary research across the entire value chain of specific
products and/or markets.     Against the backdrop of this research, we are pleased to
recognize Interactive Intelligence as the Company of the Year in EMEA for Contact Centre
Systems.

To deliver excellence worthy of the Company of the Year recognition is never an easy
task, but it is one made even more difficult due to today's competitive intensity, customer
volatility, and economic uncertainty—not to mention the difficulty of innovating in an
environment of escalating challenges to intellectual property.     Within this context, your
receipt of this award signifies an even greater accomplishment.

Moreover, we recognize that your receipt of this award is the result of many individuals
(employees, customers, and investors) making daily choices to believe in the organization
and contribute in a meaningful way to its future.    We believe that such an achievement
should be acknowledged and celebrated.

We hope you use this award as a platform for strengthening your brand, building
awareness among new and existing customers, and inspiring your team to even greater
levels of performance.

Once again, we congratulate you on your achievements and wish you great success in the
future. We are here to support you on any future endeavours.

Sincerely yours,

David Frigstad

Chairman

Frost & Sullivan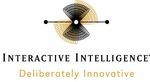 BEST PRACTICES RESEARCH

Background and Company Performance
Industry Challenges
The global economic downturn and the rise of the cloud have had a direct impact on
contact centre system sales across Europe.      Contact centre cloud solutions present an
attractive alternative to purchasing on-premise systems, enabling customers to use OPEX
rather than CapEx funds, scaling economically as needed. The past five years have seen
seasoned cloud providers providing feature-rich solutions that compete with legacy system
offerings. At the same time, the draw of the cloud has opened the door to new market
entrants as well.

Contact centre system providers have been challenged with continually adding value to
their core systems in order to stem installed base erosion and attract new buyers. At the
same time, contact centre system providers have had to find answers for those customers
with a growing interest in contact centre deployment options.

The answer for many is to offer their own cloud alternatives, which puts further pressure
on system sales. Indeed, some on-premise systems providers also have had to counter
cloud provider claims that cloud-based solutions are more flexible and offer faster access
to solutions that future-proof a customer's investment.

Visionary Innovation & Performance and Customer Impact of
Interactive Intelligence
Criterion 1: Addressing Unmet Needs

Interactive Intelligence has one of the broadest portfolios in the industry with an easy
formula for adding functionality as a client company's needs change.              Interactive
Intelligence provides an all-in-one, purpose-built platform that spans IP PBX and unified
communications to the contact centre, enabling customers to access the full gamut of
business communications services without undo cost and complexity.

The company also has a pure business communications focus coupled with a vertical
market one which helps address the specific needs of key industry vertical markets
businesses.   For instance, its Interaction Decisions product answers the unmet needs of
doing advanced forecasting and planning for contact centre managers across all industry
vertical markets. This product saves users a vast amount of time, with greater accuracy
than competing products, freeing up managers to focus on other areas of the business.

The initial introduction of the company's real-time speech analytics capabilities focused on
ease of use, and enabled contact centre personnel to gain insights in real-time without the
cost and complexity of most competing products.       Similarly, Interactive Intelligence has
introduced core assets to specific industry markets. For instance, when it comes to the
Accounts Receivables Management/Collections industry vertical, the company introduced
Interaction Collector, a packaged solution targeted at the specific needs of that industry.

These applications and others have contributed to the double-digit growth that the
company has enjoyed eight of the last ten years.

BEST PRACTICES RESEARCH

Criterion 2: Customer Purchase Experience

One of the keys to Interactive Intelligence's success in EMEA is its tailored, customer-
centric approach to the sales process. The company has focused on ensuring it has the
right in-country talent to support the pre- and post sales process, staffing its teams with
people who understand the languages, culture, and needs of the individual regions they
are assigned to.

The company also brings a consultative approach into the sales process.      It has strong
technical sales teams as well as sales engineering that understand both the technical and
business needs of customers.    This means that new customers going through the sales
process have a team that understands the entire picture, and are able to translate
business needs into technology, making sure that what is being proposed is specific to the
customer's business environment.      The company also has forged relationships with
consultants well versed in the country-specific needs of their clients, who provide
expertise and an independent voice for the customer during the sales process.

In addition, the design of Interactive Intelligence's CIC platform makes the sales process
easier as well. Its open, all-in-one, modular approach allows easy addition of applications
and features – pre and post sale.

Criterion 3: Implementation Best Practices

The smooth handoff between pre and post sales is a strong suit of the company,
particularly as all teams involved in the sales process are trained on the business and
technical requirements of the products. In addition, the open and modular design of CIC
also aids in implementation. The platform is more simplistic than many legacy contact
centre systems vendor's platforms; it enables Interactive Intelligence applications to be
easily added during or after implementation, and its open APIs allow customers to easily
add pre-packaged or custom applications.

The company backs this design with a strong regional team of technical experts to help
deploy solutions, and professional services teams that are adept at communicating
requirements with customers and developing solutions and designs around those
requirements.

The company also puts significant resources into an expanded presence in each country,
ensuring it has the right expertise and amount of resources to support smooth product
implementations.   Besides expansion through continual employee recruitment, it targets
expansion through acquisition in different countries to attain in-country expertise.   For
instance, it acquired a German value-added reseller (VAR), Agori Communications, in
2011, and Brightware, a Dutch VAR, in 2012.
BEST PRACTICES RESEARCH

Criterion 4: Price/Performance Value

Interactive Intelligence gets high marks for providing cost-effective value to its customers.
Its integrated, all-in-one, software based, Customer Interaction Center (CIC) platform
enables customers to add features without costly "rip-and-replace" upgrades.           It helps
reduce costs through simplified administration, customization, and reporting. It also adds
value by enabling customers to easily integrate contact centre functionality with broader
business applications such as unified communications and business process automation.

And the company has a solid track record of proving lower total cost of ownership (TCO)
than its competitors, and a rapid return on investment (ROI). In addition, since the EMEA
launch of its cloud-based Communications-as-a-Service platform (CaaS), it is one of the
few companies that can offer cloud and premise-based deployments at competitive price
points, while enabling customers to move back and forth between the two.            The 2014
announcement of an additional cloud option, PureCloud, will only enhance options for
customers when PureCloud launches in UK, Germany and other European countries during
2015.

Criterion 5: Customer Ownership Experience

From an organizational perspective, Interactive Intelligence provides easy accessibility to
product and solution experts and executive management.           The company also invests
heavily in bringing together customers and partners at its annual 3-day global customer
and partner Interactions conference.

Interactive Intelligence also is a leader when it comes to investing in market expertise
within critical industry vertical markets, such as finance, healthcare, and insurance. The
company staffs positions with employees tenured in the industry vertical markets they are
responsible for, building or acquiring core software assets to support key industry
verticals, and training sales and support staff to support them as well.

The products also provide customers with flexibility.     For example, applications can be
added by licensing and turning capabilities on with a software key.        But customers also
enjoy having the option of seamlessly deploying part of their operations in the cloud,
without having to start over, or using the cloud for periodic or unplanned overflow.

Criterion 6: Brand Equity

CEO Don Brown likes to say that, "We help our customers turn customer service into a
competitive weapon." To further this philosophy, the company invests in pre-sales, sales,
and marketing personnel in individual countries throughout EMEA, educating customers
and prospects as to the company's capabilities. That focus on EMEA is paying-off in terms
of brand equity.

However, because a higher percentage of sales occur through partners in EMEA, the
company also has established a strong combination of direct and indirect channel
partnerships that include well-respected companies such as NTT Telecom in the UK, KPN
in Benelux, and Telefonica in Spain.
BEST PRACTICES RESEARCH

One of the key ingredients of this success is in understanding the needs of each market it
enters, and supplying the necessary resources to support excellence.      In addition to in-
country partners, Interactive Intelligence also has 220+ of its own employees responsible
for marketing, sales, and support of the company's products working at offices in most
major capital cities across EMEA.

Conclusion
Interactive Intelligence, a very strong contact centre solutions supplier in North America,
has clearly captured the attention of buyers in EMEA. With its all-in-one suite of scalable,
rich contact centre capabilities, coupled with flexible deployment options and excellent
customer support, Interactive Intelligence has achieved 42.9% YoY growth in market
share for contact centre systems in EMEA.     With its strong overall performance, Frost &
Sullivan is pleased to present Interactive Intelligence with the EMEA Contact Centre
Systems 2014 Company of the Year award.
BEST PRACTICES RESEARCH

Significance of Company of the Year
To win the Company of the Year award (i.e., to be recognized as a leader not only in your
industry, but among your non-industry peers as well) requires a company to demonstrate
excellence in growth, innovation, and leadership. This kind of excellence typically
translates into superior performance in three key areas: demand generation, brand
development, and competitive positioning. These areas serve as the foundation of a
company's future success and prepare it to deliver on the two criteria that define the
Company of the Year Award (Visionary Innovation & Performance and Customer Impact).
This concept is explored further below.

Understanding Company of the Year
As discussed above, driving demand, brand strength, and competitive differentiation all
play a critical role in delivering unique value to customers.     This three-fold focus,
however, must ideally be complemented by an equally rigorous focus on visionary
innovation to enhance customer value and impact.
BEST PRACTICES RESEARCH

Key Benchmarking Criteria
For the Company of the Year Award, we evaluated two key factors—Visionary Innovation &
Performance and Customer Impact—according to the criteria identified below.

Visionary Innovation & Performance
       Criterion 1: Addressing Unmet Needs
       Criterion 2: Visionary Scenarios Through Mega Trends
       Criterion 3: Implementation Best Practices
       Criterion 4: Blue Ocean Strategy
       Criterion 5: Financial Performance

Customer Impact
       Criterion 1: Price/Performance Value
       Criterion 2: Customer Purchase Experience
       Criterion 3: Customer Ownership Experience
       Criterion 4: Customer Service Experience
       Criterion 5: Brand Equity

Best Practice Award Analysis for Interactive Intelligence
Decision Support Scorecard
To support its evaluation of best practices across multiple business performance
categories, Frost & Sullivan employs a customized Decision Support Scorecard. This tool
allows our research and consulting teams to objectively analyze performance, according to
the key benchmarking criteria listed in the previous section, and to assign ratings on that
basis. The tool follows a 10-point scale that allows for nuances in performance evaluation;
ratings guidelines are illustrated below.
RATINGS GUIDELINES

The Decision Support Scorecard is organized by Visionary Innovation & Performance and
Customer Impact (i.e., the overarching categories for all 10 benchmarking criteria; the
definitions for each criteria are provided beneath the scorecard).      The research team
confirms the veracity of this weighted scorecard through sensitivity analysis, which
confirms that small changes to the ratings for a specific criterion do not lead to a
significant change in the overall relative rankings of the companies.
BEST PRACTICES RESEARCH

The results of this analysis are shown below. To remain unbiased and to protect the
interests of all organizations reviewed, we have chosen to refer to the other key players
as Competitor 2 and Competitor 3.

DECISION SUPPORT SCORECARD FOR COMPANY OF THE YEAR AWARD (ILLUSTRATIVE)

Measurement of 1–10 (1 = poor; 10 = excellent)

                                                 Visionary
                                                 Innovation &        Customer
Company of the Year                              Performance         Impact          Average Rating

Interactive Intelligence                                   9                9                 9

Competitor 2                                               8.5              8                8.25

Competitor 3                                               8                8                 8

Visionary Innovation & Performance
Criterion 1: Addressing Unmet Needs
Requirement: Implementing a robust process to continuously unearth customers' unmet
or under-served needs, and creating the products or solutions to address them effectively

Criterion 2: Visionary Scenarios through Mega Trends
Requirement: Incorporating long-range, macro-level scenarios into the                        innovation
strategy, thereby enabling "first to market" growth opportunities solutions

Criterion 4: Implementation Best Practices
Requirement: Best-in-class strategy implementation characterized by processes, tools, or
activities that generate a consistent and repeatable level of success.

Criterion 3: Blue Ocean Strategy
Requirement:     Strategic     focus   in   creating   a    leadership   position   in   a   potentially
"uncontested" market space, manifested by stiff barriers to entry for competitors

Criterion 5: Financial Performance
Requirement: Strong overall business performance in terms of revenues, revenue growth,
operating margin and other key financial metrics

Customer Impact
Criterion 1: Price/Performance Value
Requirement: Products or services offer the best value for the price, compared to similar
offerings in the market

Criterion 2: Customer Purchase Experience
Requirement: Customers feel like they are buying the most optimal solution that
addresses both their unique needs and their unique constraints
BEST PRACTICES RESEARCH

Criterion 3: Customer Ownership Experience
Requirement: Customers are proud to own the company's product or service, and have a
positive experience throughout the life of the product or service

Criterion 4: Customer Service Experience
Requirement: Customer service is accessible, fast, stress-free, and of high quality

Criterion 5: Brand Equity
Requirement: Customers have a positive view of the brand and exhibit high brand loyalty

Decision Support Matrix
Once all companies have been evaluated according to the Decision Support Scorecard,
analysts can then position the candidates on the matrix shown below, enabling them to
visualize which companies are truly breakthrough and which ones are not yet operating at
best-in-class levels.
DECISION SUPPORT MATRIX FOR COMPANY OF THE YEAR AWARD (ILLUSTRATIVE)

High

                                                              Interactive
                                                              Intelligence
                                                           Competitor 2
                                                         Competitor 3
 Customer Impact

Low

                   Low   Visionary Innovation & Performance                       High
BEST PRACTICES RESEARCH

The Intersection between 360-Degree Research and Best
Practices Awards
Research Methodology                                  360-DEGREE RESEARCH: SEEING ORDER IN
                                                                   THE CHAOS
Frost & Sullivan's 360-degree research
methodology      represents      the     analytical
rigor of our research process. It offers a
360-degree-view of industry challenges,
trends, and issues by integrating all 7 of
Frost & Sullivan's research methodologies.
Too   often,   companies      make       important
growth     decisions    based    on     a   narrow
understanding      of    their        environment,
leading to errors of both omission and
commission. Successful growth strategies
are founded on a thorough understanding
of market, technical, economic, financial,
customer, best practices, and demographic
analyses. The integration of these research
disciplines into the 360-degree research
methodology      provides        an     evaluation
platform for benchmarking industry players and for identifying those performing at best -
in-class                                                                             levels.
BEST PRACTICES RESEARCH

Best Practices Recognition: 10 Steps to                                                      Researching,
Identifying, and Recognizing Best Practices
Our awards team follows a 10-step process (illustrated below) to evaluate award
candidates and assess their fit with our best practice criteria. The reputation and integrity
of our awards process are based on close adherence to this process.

      STEP                   OBJECTIVE                      KEY ACTIVITIES                         OUTPUT

     Monitor,        Identify award recipient         Conduct in-depth industry         Pipeline of candidates who
 1 target, and       candidates from around the        research                          potentially meet all best-
     screen          globe                            Identify emerging sectors         practice criteria
                                                      Scan multiple geographies

                     Perform comprehensive,           Interview thought leaders         Matrix positioning all
     Perform         360-degree research on all        and industry practitioners        candidates' performance
 2   360-degree      candidates in the pipeline       Assess candidates' fit with       relative to one another
     research                                          best-practice criteria
                                                      Rank all candidates

     Invite          Perform in-depth                 Confirm best-practice criteria    Detailed profiles of all
     thought         examination of all candidates    Examine eligibility of all        ranked candidates
 3   leadership in                                     candidates
     best                                             Identify any information gaps
     practices

     Initiate        Conduct an unbiased              Brainstorm ranking options        Final prioritization of all
     research        evaluation of all candidate      Invite multiple perspectives      eligible candidates and
 4 director          profiles                          on candidates' performance        companion best-practice
     review                                           Update candidate profiles         positioning paper

     Assemble        Present findings to an expert    Share findings                    Refined list of prioritized
     panel of        panel of industry thought        Strengthen cases for              award candidates
 5   industry        leaders                           candidate eligibility
     experts                                          Prioritize candidates

     Conduct         Build consensus on award         Hold global team meeting to       Final list of eligible award
     global          candidates' eligibility           review all candidates             candidates, representing
 6   industry                                         Pressure-test fit with criteria   success stories worldwide
     review                                           Confirm inclusion of all
                                                       eligible candidates

                     Develop official award           Perform final performance         High-quality, accurate, and
     Perform         consideration materials           benchmarking activities           creative presentation of
 7                                                    Write nominations                 nominees' successes
     quality check
                                                      Perform quality review

     Reconnect       Finalize the selection of the    Review analysis with panel        Decision on which company
     with panel of   best-practice award recipient    Build consensus                   performs best against all
 8   industry                                         Select winner                     best-practice criteria
     experts

                     Inform award recipient of        Present award to the CEO          Announcement of award
     Communicate     award recognition                Inspire the organization for      and plan for how recipient
 9   recognition                                       continued success                 can use the award to
                                                      Celebrate the recipient's         enhance the brand
                                                       performance

                     Share award news with            Coordinate media outreach         Widespread awareness of
     Take
                     stakeholders and customers       Design a marketing plan           recipient's award status
10   strategic
                                                      Assess award's role in future     among investors, media
     action
                                                       strategic planning                personnel, and employees
BEST PRACTICES RESEARCH

About Frost & Sullivan
Frost & Sullivan, the Growth Partnership Company, enables clients to accelerate growth
and achieve best in class positions in growth, innovation and leadership. The company's
Growth Partnership Service provides the CEO and the CEO's Growth Team with disciplined
research and best practice models to drive the generation, evaluation and implementation
of powerful growth strategies. Frost & Sullivan leverages almost 50 years of experience in
partnering with Global 1000 companies, emerging businesses and the investment
community from 31 offices on six continents. To join our Growth Partnership, please v isit
http://www.frost.com.

Copyright
This research is owned by Frost & Sullivan. No part of this research may be disclosed to
non-employees of the award recipient without formal written permission from Frost &
Sullivan. Furthermore, no part may be reproduced, stored in a retrieval system, or
transmitted in any form or by any means, electronic, mechanical, photocopying, recording
or otherwise, without the written permission of Frost & Sullivan.

For information regarding permission, call your Frost & Sullivan account executive or write
to:

Best Practices Recognition Group
Frost & Sullivan
7550 IH 10 West, Suite 400
San Antonio, TX 78229-5616 USA