Dogwise Publishing Catalog 2017. Books & DVDs.
→
If your browser does not support JavaScript, please read the page content below:
Dogwise Publishing Catalog 2017. Books & DVDs.
→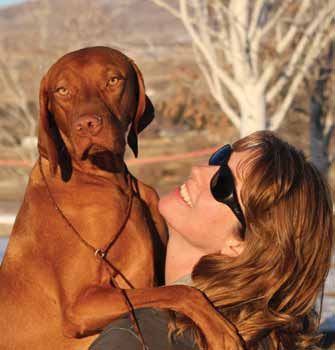 403 South Mission Street Wenatchee, WA 98801 www.dogwisepublishing.com 1-800-776-2665 2017 Catalog
Dogwise Publishing has DVDs Look for this symbol and full product descriptions throughout the catalog. How to buy our books and DVDs Retail Customers Place your order on our secure commerce website at www. dogwise.com; call our knowledgeable Customer Service Representatives at 800-776-2665 Monday—Friday 8am to 4pm Pacific Time; or ask your local bookstore. Wholesale Buyers For more information, call Customer Service or email us at mail@dogwise.com with your business name and contact information. Put "Dogwise Wholesale Terms" in the subject line. Our books are also available from Ingram and Baker & Taylor. Prospective Authors Dogwise Publishing is actively seeking new titles for our market relating to a wide range of dog training activities, behavior, nutrition, breeding and health care. At this time, we do not publish breed books, fiction or children's books. If you have a dog book idea you would like Dogwise Publishing to consider, we want to learn more about it. Go to www.dogwise.com/AuthPub/index.cfm and complete the submission form. We will respond to you within a few weeks. Table of Contents New Titles . 3-4 Behavior and Training . 5-15 Body Language .16 Dogwise Solutions .17 Health and Nutrition . 18-19 Breeding, Genetics, and Gait . 20-21 DVDs . 22-23 Professional Development .24 More Dogwise Titles . 25-26 Author Index .27 Dogwise Publishing produces how-to books and DVDs on dog health, training, breeding and showing. We focus on bringing humane, understandable and scientifically sound information on dogs to people who enrich their lives by working with, playing with and loving dogs. Dog owners, trainers, veterinarians, veterinary technicians, breeders and dog clubs recognize the name Dogwise Publishing and know that they will get a quality product with cutting edge information. And there's more to Dogwise than just our published titles. We carry hundreds of carefully selected books and DVDs on dogs by other publishers, big and small, at dogwise.com. If you're ever in the area come visit us at our 9,000 square foot warehouse in downtown Wenatchee. Where you and your dog can browse our aisles. Careful not to let the staff dogs out! Sincerely, Dogwise Staff and the Woodward Family Standing left to right: Lindsay, Jason, Nate, Charlene (with Lola), Larry, Jon, Kristy, and Ben. 403 South Mission Street Wenatchee, WA 98801 www.dogwisepublishing.com Printed prices are subject to change without notice.
3 New Titles Do As I Do. Using Social Learning to Train Dogs Book (with DVD) Claudia Fugazza Train dogs based on "social learning"? Yes! Recent research suggests that dogs can engage in social learning which includes the ability to observe the actions of other dogs and imitate them to learn new behaviors. The big news for dog trainers is that author Claudia Fugazza and her colleagues in Europe have discovered that dogs can also imitate people. This natural skill can be used to teach dogs new behaviors using the Do As I Do protocol presented in this book-DVD combination. The "Do As I Do" method is particularly useful in working with service dogs and canine athletes who must masters skills such as ringing a bell, jumping over a hurdle, spinning and dozens more. The 42 minute DVD that accompanies the book has English subtitles. 96 Pages, 51 Color Photos, pbk, DVD Running Time: 42 Min., $21.95 Canine Nutrigenomics. The New Science of Feeding Your Dog for Optimum Health W. Jean Dodds, DVM and Diana Laverdure-Dunetz, MS Vibrant health begins in the cells. Learn how to transform your dog's cellular health with the power of nutrigenomics in this ground-breaking new book. Nutrigenomics (a combination of the words nutrition and genome) is the study of how the foods we and our pets eat "speak" to our cells to regulate gene expression, which in turn plays a huge role in determining whether a person or animal will live a life of vibrant health, or one plagued by illness. Scientists now know that while we can't change the genes we are born with, we can change how those genes behave, which is exactly what authors W. Jean Dodds, DVM and Diana Laverdure-Dunetz, MS show us how to do in, Canine Nutrigenomics: The New Science of Feeding Your Dog for Optimum Health from Dogwise Publishing. "Nutrigenomics is a cutting-edge topic, with little published in veterinary medicine. This book provides a great resource for dog parents seeking an alternative nutrition plan for their four-legged family members." Justine Lee, DVM, DACVECC, DABT 323 Pages, pbk & eBook, $24.95 Fetch More Dollars For Your Dog Training Business John D. Visconti, CPDT-KA At last, sales coaching for dog trainers! Meet your own personal sales coach, author John Visconti. Dog trainers gen- erally don't think of themselves as salespeople—many in fact recoil at the thought! However, when you define selling as the process of communicating the benefits that your services can provide to owners and their dogs, you realize that you must be an effective salesperson to have a successful business. John takes the mystery and fear out of the selling process in this book which belongs in the toolbox of every professional dog trainer. "I love this book. I really like the style—well written, catchy and always straight to the point. At long last, an ap- proach that focuses on the people-motivating aspects of the business of pet dog training. It doesn't matter how good you are at training dogs, if you lack sales savvy and people skills for promotion, few dogs will benefit from your experience and expertise." Dr. Ian Dunbar, Founder of The Association of Professional Dog Trainers. 120 Pages, 10 B&W Illus., pbk & eBook, $19.95
4 New Titles Behavior Adjustment Training 2.0. New Practical Techniques for Fear, Frustration, and Aggression Grisha Stewart, MA, CPDT-KA In BAT 2.0, the focus is to empower the dog to approach his trigger on his own with his caretaker playing a more sup- portive role, intervening only when necessary to keep the dog working below his threshold level. The new techniques are less stressful for the student dog, help promote good choices on the part of the dog, and focuses on BAT set-ups which arrange a safe environment so that the desired behavior can occur and be reinforced naturally. "Stewart gives control back to the dog allowing a delicate balance of freedom, the ability to make choices and safety. In BAT 2.0 Grisha shows a clear appreciation for the canine experience and has developed easy to follow, practical techniques that will help dogs that experience frustration, anxiety, or fear in any social situation. I highly recommend BAT 2.0 to anyone who is struggling with a reactive dog or who wants to gain a better understanding of their canine companion." Victoria Stilwell, author of Train Your Dog Positively 290 Pages, pbk & eBook, $24.95 Teach Your Herding Breed to be a Great Companion. From Obsessive to Outstanding Dawn Antoniak-Mitchell, CPDT-KSA, CBCC-KA Help! He's herding the neighborhood kids!! Herding breed dogs such as Border Collies, Corgis and Australian Shep- herds have incredibly strong instinctive behaviors to do the work they were bred for—controlling various kinds of livestock. These behaviors manifest themselves in modern herding breed dogs kept as companions or family pets in a number of ways. They may include chasing cars and bicyclists, herding kids, nipping at vulnerable heels, barking incessantly and acting as the "fun police" in dog parks. All behaviors that are entirely appropriate and necessary when dealing with sheep or cattle, not so great in a suburban neighborhood. Fortunately, these instincts can be redirected in a number of ways that keep these energetic dogs busy and happy as well as out of trouble. That is why so many of these dogs can be taught to excel in agility and obedience trials, love to retrieve and make great running companions. In this her latest book, author Dawn Antoniak-Mitchell offers solutions to solving and preventing problem behaviors associated with herding breeds living in the modern world. And no, even though your herding breed might love it, you don't need to buy a farm! 180 Pages, 57 B&W Photos, pbk & eBook, $19.95 Canine Play Behavior. The Science of Dogs at Play Mechtild Käufer Dogs at play—how it works! Almost all dogs love to play—by themselves, with other dogs, people, objects and toys. But what do we really know about play? Is it possible that what looks like play is something else entirely? German author Mechtild Käufer presents findings from scores of researchers worldwide who study why dogs play, the benefits they get from play and how to recognize the "rules" of play that dogs follow to keep their play behaviors fun and safe. For those wanting to research this subject more, the book is thoroughly referenced. There are dozens of color photo- graphs included to help illustrate the actions of dogs at play. "I'm delighted that this superb book on dog play is now available in English to canine professionals and dog lov- ers! Based on the latest scientific understanding of the vital role of natural play in canine development and social interactions, this eminently readable book provides exceptional information as well as practical tips about play between and with dogs. Numerous photographs illustrate the concepts and behaviors beautifully." Risë VanFleet, PhD, RPT-S, CDBC and author of The Human Half of Dog Training 256 Pages, 169 Color Photos, pbk & eBook, $24.95
5 Training and Behavior Aggressive Behavior in Dogs. A Comprehensive Technical Manual for Professionals, 2nd Ed James O'Heare This second edition features a more behavioral approach to the prevention and assessment of aggression in dogs and strategies to help profes- sionals solve aggression problems. 332 Pages, pbk & eBook, $49.95 Aggression in Dogs. Practical Management, Prevention & Behaviour Modification Brenda Aloff Brenda Aloff's book has become the bible for identifying, understanding, and resolving ag- gression problems in dogs. Contains detailed training protocols to use in specific types of ag- gression situations and how to manage the ag- gressive dog for his safety and the community's. 418 Pages, pbk & eBook, $49.95 Behavior Problems in Dogs, 3rd Ed William E. Campbell Here is the book veterinarians refer to when solving challenging behavior problems. Hu- mane, efficient and effective ways of dealing with negative behaviors. All veterinarians and most dog owners should have this one! 324 Pages, pbk & eBook, $24.95 Between Dog and Wolf. Understanding the Connection and the Confusion Jessica Addams and Andrew Miller Is a dog a wolf? Yes and no. Get beyond stereo- types and learn what science and research can teach us about the differences as well as similari- ties between the domestic dog and its wild and hybrid wolf relations. 200Pages,90ColorPhotos,pbk&eBook,$24.95 Bringing Light to Shadow. A Dog Trainer's Diary Pamela S. Dennison What did Pam get her self into? A handsome, fearful, human-aggressive Border Collie. A pro- fessional dog trainer with too much on her plate. Follow their 18 month journey from doubt to success in this diary of their lives together. 235 Pages, 43 B&W Photos, pbk & eBook, $19.95 Barking. The Sound of a Language Turid Rugaas Barking is natural and almost all dogs bark. It is one of the many ways dogs communicate with each other as well as with humans. In this book, author Turid Rugaas, well known for her work on identifying and utilizing canine "calming sig- nals," turns her attention to understanding and managing barking behavior. 112 Pages, pbk & eBook, $12.95 AKC S.T.A.R. Puppy. A Positive Behavioral Approach to Puppy Training Mary R. Burch, PhD Give your new puppy a great start in life by fol- lowing the easy-to-apply information in this book from the moment you bring her home. And, while you're at it, you can get an AKC title for your pup whether mixed breed or purebred. 216 Pages, pbk & eBook, $14.95 The Canine Kingdom of Scent. Fun Activities Using Your Dog's Natural Instincts Anne Lill Kvam You've seen your dog's incredible sense of smell in action, hoovering up crumbs in the kitchen and on walks. But do you know that you can use it for training, mental stimulation and bonding? Follow the steps here and succeed. 128 Pages, 46 B&W Photos, pbk & eBook, $16.95
6 Training and Behavior Cautious Canine. How to Help Dogs Conquer Their Fears, 2nd Ed Patricia B. McConnell, PhD Many fear-based problems can be overcome by learning how to apply desensitization and coun- ter conditioning. Whether fear of strangers, vacuums or objects, by identifying triggers and creating a step-by-step plan you will improve the quality of your dog's life—and yours. 30 Pages, Booklet & eBook, $6.95 Chill Out Fido! How to Calm Your Dog Nan Kené Arthur Getting your dog to calm down when over-excit- ed may be one of the most important skills you can teach her. Chill out covers the effect of diet gives step-by-step instructions on how to help your dog "chill out." 189 Pages, pbk & eBook, $15.95 Changing People Changing Dogs. Positive Solutions for Difficult Dogs Dee Ganley, CPDT, CABC, CDBC Dogs that are aggressive, fearful, destructive or just plain "rude" need help changing their view of the world around them. Learn sound training techniques for manners and problem solving, then using games and positive reinforcement teach new, acceptable behaviors. 215 Pages, pbk & eBook, $29.95 Chase! Managing Your Dog's Predatory Instincts Clarissa von Reinhardt Does your dog run after whatever he sees as "prey" causing you to despair of ever control- ling him when off lead? Learn how the canine prey drive operates and how to manage it to keep your dog and other animals safe. 136 Pages, 119 Color Photos & Illus., pbk & eBook, $16.95 Changing Problem Behavior. A Systematic & Comprehensive Approach to Behavior Change Project Management James O'Heare A manual for managing behavior change proj- ects, from the functional assessment of problem behaviors through constructing and implement- ing a behavior change program and transition- ing to the ongoing maintenance of changes. 140 Pages, eBook only, $14.95 Carting with Your Dog. Positive Draft Training for Fun and Competition Laura Waldbaum Learn how to develop a "happy draft dog" wheth- er for competition or carting the kids around the back yard. Step-by-step instructions on selecting equipment, conditioning and training will get you going in what may be your next dog sport! 168 Pages, 66 B&W Photos, pbk & eBook, $14.95 Clicked Retriever Lana Mitchell Teaching the obedience retrieve is one of the most challenging tasks in dog training but teach- ing it with a clicker is the best no-force way to succeed. Learn the language and mechanics clicker training for basics and advanced skills. 83 Pages, 21 B&W Photos, pbk & eBook, $19.95 Canine Separation Anxiety Workbook. Training Dogs to Tolerate Being Alone James O'Heare This workbook provides dog owners with a step- by-step plan to train their dog to tolerate being left alone. The methods described are solidly sci- entific but written in an accessible language, pro- viding dog owners with alternative approaches that can be customized to suit their specific problem. 46 Pages, pbk & eBook, $19.95
7 Training and Behavior Do Over Dogs. Give Your Dog a Second Chance for a First Class Life Pat Miller, CPDT-KA, CDBC Adoptees, rescues and dogs that just wandered into your life all need, and deserve, another chance at life. Even if you've had the dog for years and has "issues"—this is your roadmap for success! Learn positive training and manage- ment techniques. 208 Pages, pbk & eBook, $17.95 Dog Detectives. Train Your Dog to Find Lost Pets Kat Albrecht Follow these instructions to determine whether your dog has the right stuff for the job, then train using the step-by-step, reward-based train- ing methods developed by a former K-9 police- woman. 248 Pages, 78 B&W Photos, pbk & eBook, $19.95 Culture Clash. A Revolutionary New Way of Understanding the Relationship Between Humans and Domestic Dogs, 2nd Ed Jean Donaldson The book that has shaped modern dog training and ownership with its unique and scientifically sound recognition of the "cultural" differences between dogs and humans. Dogs can't read so you need to in order to really understand your dog. 257 Pages, pbk & eBook, $19.95 Component Training for TDX Ed Presnall Tracking training is easier and more fun when you break down the "components" into man- ageable pieces as author Presnall does. Essential information for anyone aspiring to add a TDX to their dog or just curious about TDX training. 276Pages,186B&WPhotos,pbk&eBook,$27.95 Dogs Are from Neptune, 2nd Ed Jean Donaldson In 41 essays the author of the classic work on dog behavior, Culture Clash, helps us understand what really motivates dogs, corrects our wrong- headed notions about canine behavior and ex- plains how to solve problems. Taken from actual case files. Enlightening! 150 Pages, pbk & eBook, $14.95 Dog Aggression Workbook. A Positive Reinforcement—Based Guide to Understanding, Assessing & Changing Aggressive Behavior in Your Dog, 3rd Ed James O'Heare This workbook presents a systematic and highly efficient and effective positive reinforcement- based approach to understanding, assessing and changing aggressive behaviors in dogs. 130 Pages, pbk & eBook, $23.95 Dog Friendly Gardens. Garden Friendly Dogs Cheryl S. Smith Love your dog and your garden? With the garden design and dog training information in this book you can have both. Learn which plants, grasses, chemicals and materials are pet-friendly and what dog training and man- agement tools are garden-friendly. 191Pages,63ColorPhotos,pbk&eBook,$19.95 The purity of a person's heart can be measured in how they care for animals. -Anonymous
8 Training and Behavior Mychelle Blake, Editor The Dog Trainer's Resource 1,2 and 3 are made up of the best articles from award winning APDT's Chronicle of the Dog. Each article stands alone and contains valuable professional development information for trainers and would-be trainers. Learn about modern, science-based, motivational dog training from the best in the field. Each article is written by an expert and covers an important aspect of working with dogs— and people! Also covers the business aspects of working with dogs. Dog Trainer's Resource. The APDT Chronicle of the Dog Collection Mychelle Blake, Editor 339Pages,9B&WPhotos,pbk&eBook,$24.95 Dog Trainer's Resource 2. The APDT Chronicle of the Dog Collection Mychelle Blake, Editor 379 Pages, 8 B&W Photos, pbk & eBook, $26.95 Dog Trainer's Resource 3. The APDT Chronicle of the Dog Collection Adrienne Hovey, Editor 369 Pages, 18 B&W Photos, pbk & eBook, $24.95 Dominance Theory and Dogs. An In-Depth Examination of Social Dominance and Its Insidious Consequences...and an Alternative, 2nd Ed James O'Heare An exploration of the theory of dominance and how it appliestodomesticdogs.Dominanceisoneofthemost controversial topics in the dog behavior and training fieldandisrifewithconfusionandmisunderstanding. 77 Pages, pbk , $23.95 Dominance in Dogs. Fact or Fiction? Barry Eaton Bring science to the discussion of whether dogs try to "dominate" humans. The fact is that do- mestic dogs have been selectively bred for hun- dreds of years to work cooperatively with people and this book corrects common misconceptions about canine behavior. 88 Pages, 25 B&W Photos, pbk & eBook, $11.95 Evolution of Canine Social Behavior, 2nd Ed Roger Abrantes, PhD Gain new insights into the behavior of domes- tic dogs by understanding the evolutionary and survival benefits of the behavior we see. Discuss- es motivation, drive, fear, aggression, submis- sion and dominance and how they manifest in the dog. 89 Pages, 38 B&W Photos, pbk & eBook, $12.95 Empowerment Training. Training for Creativity, Persistence, Industriousness, Resilience & Behavioral Well-Being James O'Heare Empowerment Training is a guide for profession- al animal trainers to promote behavioral well being in companion animals by conditioning for empowerment. 105 Pages, pbk, $23.95 Dog Trainer's Resource Collection A dog is the only relative you get to choose. -Anonymous Dog InSight Pamela Reid, PhD, CAAB Well known for her landmark book, Excel- Erated Learning, author Pam Reid entertains and educates all who live with, love or are lucky enough to make their living with dogs in these 40+ essays about her work with animals. 224 Pages, pbk & eBook, $12.95
9 Training and Behavior Family in Dog Behavior Consulting Lynn D. Hoover, MSW, CDBC To help the dog in the family you need to work with the people. Learn about family systems the- ory, how to influence change and how to succeed as a dog trainer from a social worker who is also a dog trainer. 170 Pages, pbk, $24.95 Fight! A Practical Guide to the Treatment of Dog-Dog Aggression Jean Donaldson Is it fear or bravado that causes some dogs to want to "take on" other dogs? Learn how to ana- lyze the underlying causes for dog-dog aggres- sion and retrain your dog so she can play nicely with others. 116 Pages, pbk & eBook, $14.95 Family Dog Cheat Sheet Pocket Guide. What You Really Need to Know About Dogs Colleen Pelar, CPDT, CDBC A useful, fold-out "show and tell" tool to help people learn to read canine body language. Trainers find this a helpful teaching aid that ex- plains in text and photos stress signals, polite greetings, bite prevention and assessment of se- verity. Laminated card stock withstands weather and heavy use. Laminated, foldout, 32 color photos, $13.95 Feeling Outnumbered? How to Manage and Enjoy Your Multi- Dog Household, 2nd Ed Karen B. London, PhD and Patricia B. McConnell, PhD Create order out of canine chaos in your multi- dog home by understanding canine behavior and using positive reinforcement. Manage mul- tiple dogs at meals, on walks and in the dog park. 55 Pages, Booklet & eBook, $9.95 Feisty Fido. Help for the Leash- Reactive Dog, 2nd Ed. Patricia B. McConnell, PhD and Karen B. London, PhD A dog who barks and lunges at other dogs when out for a walk is embarrassing and potentially dangerous. Using these pet-friendly, positive reinforcement techniques you'll soon be able to relax and enjoy your walks. 63 Pages, pbk & eBook, $9.95 Family Friendly Dog Training. A Six Week Program for You and Your Dog Patricia B. McConnell, PhD and Aimee M. Moore Train your dog yourself with this humane and sci- entifically-based training program. Covers basic skills including: Sit, Down, Heel, Come, etc. and troubleshoots common training and behavior challenges. 103 Pages, pbk & eBook, $14.95 Focus Not Fear. Training Insights from a Reactive Dog Class Ali Brown, MEd, CPDT Reactive, fearful, even aggressive dogs need low- stress environments to help them overcome their problems. In this follow-up to Scaredy Dog, au- thor Ali Brown details her successful methods for professional dog trainers ready to work with reactive dogs. 174 Pages, 73 Color Photos, pbk & eBook, $24.95 From Birdbrained to Brilliant. Training the Sporting Dog to Be a Great Companion DawnAntoniak-Mitchell,CPDT-KSA,CBCC-KA Sporting breeds are high energy and hard work- ing. Also gregarious and loveable. Understand the unique qualities of your sporting breed to help her become a great companion and all- around good citizen. Make life better at both ends of the leash. 168 Pages, 69 B&W Photos, pbk & eBook, $19.95
10 Training and Behavior Get Connected with Your Dog. Emphasizing the Relationship While Training Your Dog (with DVD) Brenda Aloff An absolute encyclopedia of information about establishing, rebuilding or improving your rela- tionship with your dog with guru Brenda Aloff as your guide. You'll learn how to use that rela- tionship to accomplish goals in competition or just teach good manners. 395 Pages, 290 B&W Photos, pbk, DVD Running Time: 90 Min., $49.95 How to Foster Dogs. From Homeless to Homeward Bound Pat Miller, CPDT-KA, CBCC-KA Fostering is the perfect way to help our canine friends get ready for their forever home. Writ- ten by an experienced shelter director, trainer of trainers and foster parent, this book details cur- rent "best practices" in fostering for success. 168 Pages, pbk & eBook, $14.95 Get the Ball Rolling. A Step by Step Guide to Training for Treibball DiannaL.Stearns,MA,CPDT-KA,CDBC,CATT Bring out your dog's "inner herder" with this growing dog sport from Germany. Combining elements of herding, soccer and obedience, both human and dog gets mental stimulation and physical exercise. Contains step-by-step training protocols and no-force methods. 196 Pages, 155 photos & Illus., spiral & eBook, $24.95 How Many Dogs?! Using Positive Reinforcement Training to Manage a Multiple Dog Household Debby McMullen, CDBC Whether you live in a multi-dog household or are a trainer working with people who do, the positive reinforcement and management tech- niques in this book are essential for harmony at home. Covers introducing a new dog, exercise, training and more. 204 Pages, pbk & eBook, $19.95 Good Dog! Kids Teach Kids About Dog Behavior and Training Evelyn Pang and Hilary Louie Kids make great dog trainers! And clicker train- ing is a great way to teach dogs without force. Written and illustrated for children 8-12 years old, this book also explains how to be safe around dogs by reading their body language. 88 Pages, 32 Illus., pbk & eBook, $12.95 Human Half of Dog Training. Collaborating with Clients to Get Results Risë VanFleet, PhD, CDBC Dog trainers don't really train dogs—they train people to train their dogs. Learn how to empa- thize with clients, overcome common objections and work with families to get the best results for the dog. From a PhD Psychologist-turned-dog- trainer. 168 Pages, pbk & eBook, $19.95 I'll Be Home Soon! How to Prevent and Treat Separation Anxiety Patricia B. McConnell, PhD Figure out if your dog suffers from genuine sepa- ration anxiety or just bad manners. Then learn how to keep her happy and your home safe while our are gone. Better yet, learn to prevent prob- lems in the first place! 36 Pages, Booklet & eBook, $7.95 From the Ground Up. Agility Foundation Training for Puppies and Beginner Dogs Kim Collins Visions of agility titles in your head? Get off to the right start before you start training for agil- ity. It's all about building a solid relationship with your dog and using sound, no-force methods to train agility basics. 168Pages,83B&WPhotos&Illus.,pbk&eBook, $14.95
11 Training and Behavior Kids and Dogs. A Professional's Guide to Helping Families Colleen Pelar, CPDT, CDBC Dog professionals who work with families with children need to arm themselves with this book for the real world of kids and dogs. Written by a parent who is also a dog trainer, you'll find use- ful tips, tricks and techniques that will help you help dogs and their people. 128 Pages, pbk, $14.95 Love Has No Age Limit. Welcoming an Adopted Dog into Your Home Patricia B. McConnell, PhD and Karen B. London, PhD Who says you have to get a puppy to create a bond? Adult dogs make excellent pets. Learn ex- actly what to do from the moment he walks into your home to avoid problems and how to retrain a dog with "issues." 96 Pages, pbk & eBook, $9.95 It's a Dog Not a Toaster. Finding Your Fun in Competitive Obedience Diana Kerew-Shaw Make competition obedience fun no matter if you have a Border Collie or a Basset. "Toaster" will help you set meaningful and realistic goals while enjoying the journey. Newcomers learn the basics while old-timers will get a good laugh! 144 Pages, 35 B&W Photos, pbk & eBook, $14.95 Living with Kids and Dogs Without Losing Your Mind. A Parent's Guide to Controlling the Chaos, 2nd Ed Colleen Pelar Simple, realistic advice for busy parents to help ensure that the relationship between their kids and their dog is safe and enjoyable for all. 169 Pages, pbk & eBook, $16.95 Lend Me an Ear. Temperament, Selection and Training of the Hearing Ear Dog Martha Hoffman Anyone with a hearing problem can keep their independence and be safer with a hearing ear dog. Learn how to select and train a dog to be- come a treasured companion as well as a life- saver with Lend Me an Ear. 220 Pages, 19 B&W Photos, pbk & eBook, $24.95 Juvenile Delinquent Dogs. The Complete Guide to Saving Your Sanity and Successfully Living With Your Adolescent Dog Sue Brown, MNM, CDBC, CPDT-KA Whether your dog is an adolescent or just acts like one, here is the book that will help you deal with the 24 most common behavior problems in dogs effectively and humanely. Learn to use management and communication to succeed. 353 Pages, pbk & eBook, $24.95 Mastering Variable Surface Tracking. The Component Training Approach (2 book set) Ed Presnall Areyoulookingforanewchallengeforyourtracking dog?TrytheAKCsportofVariableSurfaceTracking orVST,atrackingsportthatcanbedoneinanurban setting."Componenttraining"breaksdownskillsfor ease of learning. Includes a workbook. Book: 226 Pages, 255 B&W Photos & Illus., pbk, Workbook: 110 Diagrams, $49.95 Mine! A Practical Guide to Resource Guarding in Dogs Jean Donaldson Dogs that become demonic around the food dish, snarly on the sofa or grouchy when chew- ing on a bone are all too common. Here's a step- by-step guide to help you recognize, evaluate and treat resource guarding in pet dogs. 100 Pages, pbk & eBook, $14.95
12 Training and Behavior Off-Leash Dog Play. A Complete Guide to Safety and Fun Robin Bennett, CPDT and Susan Briggs, CKD Learn how to read canine body language in groups of dogs, manage off-leash play, identify signs of trouble and much more. For pet profes- sionals who work with groups of dogs in day- cares, boarding facilities and dog training classes and serious pet-parents. 160 Pages, B&W Photos, pbk, $19.95 Play Together, Stay Together. Happy and Healthy Play Between People and Dogs Karen B. London, PhD and Patricia B. McConnell, PhD Play is mentally and physically stimulating for your dog and it's the perfect way for you to bond. But play doesn't always come naturally to all dogs…or all people. Learn games to play and tricks to teach and have some fun. 90 Pages, pbk & eBook, $12.95 Off-Leash Dog Play Pocket Guide. A Complete Guide to Safety and Fun Robin Bennett, CPDT and Susan Briggs, CKD This laminated, fold-out photo guide helps you interpret behavioral displays encountered in off-leash situations such as daycares, dog parks, even around your home. Explains how to identi- fy "green light", "yellow light" and "red light" be- haviors. Used by trainers and pet parents alike. Laminated, foldout, 45 color photos, $13.95 Oh Behave! Dogs From Pavlov to Premack To Pinker Jean Donaldson Here's more of everything you love from author Jean Donaldson: snappy, research-based answers to common dog behavior questions, humorous insights into the human half of living and work- ing with dogs all in the form of Q&As for easy reading. 264 Pages, pbk & eBook, $19.95 Play with Your Dog Pat Miller, CPDT, CDBC Play is essential to the well-being of your dog and for developing sound social relationships between dogs and dogs and dogs and humans. Learn how to use play to socialize, stimulate and enjoy your best friend. 152 Pages, 51 B&W Photos, pbk & eBook, $14.95 Positive Perspectives. Love Your Dog, Train Your Dog Pat B. Miller, CPDT, CDBC ThebookDogwiserecommendsforallnewpetpar- ents because it is a complete training, puppy raising, problem-solving, and basic health guide for all ages ofadog'slife.WrittenasaseriesofcolumnsinWhole Dog Journal, it gives you information on day-to- day living with dogs in small, easily understood "bites." 262Pages,104B&WPhotos,pbk&eBook,$19.95 Plenty in Life is Free. Reflections on Dogs, Training and Finding Grace Kathy Sdao, ACAAB The story of one woman's evolution in thinking about how we live with dogs, train dogs and ul- timately learn from dogs. Refreshingly honest about herself and with thought-provoking chal- lenges to modern "do more" dog training. 112 Pages, pbk & eBook, $12.95 My Dog Pulls. What Do I Do? Turid Rugaas Wouldn't it be great if your dog walked politely on a leash instead of making it a tug-of-war? From Norwegian dog trainer Turid Rugaas, it's easy to learn and works on any age, size or breed of dog. 64 Pages, 51 Color Photos, pbk & eBook, $10.95
13 Training and Behavior The Puppy Primer, 2nd Ed Patricia B. McConnell, PhD and Brenda Scidmore A humane, effective and concise approach to puppy rearing that gets your pup off to a great start. Covers socializing, crate training, house training and how to use positive reinforcement to get good behavior. Dr. McConnell is a leading animal behaviorist. 119 Pages, pbk & eBook, $14.95 Quick Clicks. Fast and Fun Behaviors to Teach Your Dog with a Clicker, 2nd Ed Mandy Book and Cheryl S. Smith Want to know the basics as well as advanced techniques of "clicker training." This training manual gets you clicking quickly and easily— no matter what your experience level. Works for good manners, problem-solving, sports and fun! 260 Pages, B&W Photos, pbk & eBook, $19.95 Purely Positive Training. Companion to Competition Sheila Booth Excellent all-around dog-friendly, dog rais- ing and training information using all positive methods. This book has been praised by those raising their dog to be a canine competitor but the information applies equally to the needs of the family dog. 380 Pages, pbk & eBook, $27.95 Puppy Problems? No Problem! A Survival Guide for Finding & Training Your New Dog (with DVD) Brenda Aloff The most complete and detailed book/DVD avail- able on selecting, raising and training a puppy as only Brenda Aloff (Canine Body Language and Aggression in Dogs) can do! Learn exactly what to do at every stage of development for success. 312Pages,186B&WPhotos,pbk,DVDRunning Time: 200 Min., $39.95 Positive Perspectives 2. Know Your Dog, Train Your Dog Pat Miller, CPDT, CDBC Get excellent information on living with, caring for and training your canine companion in these collections of articles from Whole Dog Journal by renowned "trainer of trainers," Pat Miller. Bite- sized reads for any dog parent on virtually every dog-related topic. 283 Pages, 92 B&W Photos, pbk & eBook, $21.95 Right on Target! Taking Dog Training to a New Level Mandy Book and Cheryl S. Smith "Target training" rewards your dog for touching your hand, a target stick or just about any object you choose to help shape the behavior you want. A fun and useful skill for the family dog or dog sport competitor. 162 Pages, 59 B&W Photos, pbk & eBook, $19.95 Scaredy Dog! Understanding and Rehabilitating Your Reactive Dog, Revised Ed Ali Brown, MEd, CPDT Dogs that growl at other dogs, lunge at people and bark at everything are often labeled "ag- gressive." Such fear-based behavior is more ap- propriately called "reactivity" and these dogs can be helped with the exercises in this book. Well- illustrated with photos. 135 Pages, 68 Photos, pbk & eBook, $19.95 Running Out of Time. Introducing Behaviorology to Help Solve Global Problems Stephen F. Ledoux, PhD While this book is really about human behavior, dog trainers will gain new insights into how to affect animal behavior by understanding the sci- ence of Behaviorology. Using concepts including "shaping" "reinforcement" and "extinction" learn about the science underlying dog training. 600 Pages, hbk & eBook, $63.00
14 Training and Behavior Stress in Dogs Martina Scholz and Clarissa von Reinhardt Learn how dogs show stress and what you can do to help by studying the more than 30 symptoms that may indicate your dog is stressed. Develop your own "anti-stress" program with the concise information in this book. 137 Pages, 30 color photos & Illus., pbk & eBook, color, $14.95 Science and Technology of Animal Training James O'Heare An advanced level textbook written to enhance knowledge and skills in the natural science of be- havior and the applied technology derived from training companion animals. 319 Pages, pbk & eBook, $59.95 Separation Distress and Dogs. A Comprehensive Positive Reinforcement–Based Workbook for Separation Distress Behavior and Your Dog James O'Heare A step-by-step behavior change program using sys- tematic desensitization and behavior shaping for procedures to rehabilitate and empower your dog. 97 Pages, pbk & eBook, $23.95 Science and Technology of Dog Training James O'Heare Using a positive reinforcement approach, this book covers all of the foundational behav- iors with instructions from preliminaries right through to maintenance and advanced training procedures such as shaping and behavior chain- ing for complex behaviors. 249 Pages, pbk & eBook, $23.95 Tales of Two Species. Essays on Loving and Living with Dogs Patricia B. McConnell, PhD Join renowned animal behaviorist and author (Other End of the Leash and For the Love of a Dog) as she wonders about and interprets dog behavior in these delightful musings sure to en- tertain and educate all dog lovers. 192 Pages, pbk & eBook, $12.95 Thinking Dog. Crossover to Clicker Training Gail Tamases Fisher Details the nuts and bolts of clicker training from getting the behavior started to the proper use of rewards and how to fade the use of rewards. Trainers consider this one of the best books writ- ten on clicker training. Explains how to change from compulsive methods to non-force training. 328Pages,207B&Wphotos,pbk&ebook,$24.95 Terrier-Centric Dog Training. From Tenacious to Tremendous Dawn Antoniak-Mitchell, CPDT-KSA, CBCC- KA Terriers and terrier mixes are different from oth- er breeds. Learn how to work with your terrier's instincts to get good behavior by getting inside his head and using management techniques to avoid problems at home and out in the world. 176 Pages, 46 B&W Photos, pbk & eBook, $19.95 Training and Behavior Schutzhund Obedience. Training in Drive Sheila Booth with Gottfried Dildei Understanding and enlisting your dog's "drives" is a powerful training tool. And it's not just for Schutzhund. Learn how to work with your dog's instincts using these positive motivational tech- niques that will get results in any competitive sport. 287 Pages, pbk & eBook, $24.95
15 Training and Behavior Therapy Dogs. Training Your Dog to Reach Others, 2nd Ed Kathy Diamond Davis Share the love and companionship of an animal with others by becoming a therapy dog team. Everything you need to know to select, social- ize and train your dog for this important and rewarding work. Includes information about safety, liability and professionalism. 248 Pages, 110 B&W Photos, pbk & eBook, $19.95 Try Tracking! The Puppy Tracking Primer Carolyn A. Krause Puppies make great trackers and starting your pup early is fun and helps build your relation- ship. Learn the basics of track-laying, starting your pup on a track, how to progress and record- keeping. Do it for fun or competition. Good news! Works for any age dog. 90 Pages, 25 B&W Photos & Illus., pbk & eBook, $12.95 Treating Separation Anxiety in Dogs Malena DeMartini-Price, CTC Dogs that "freak out", even getting destructive, when left alone may have separation anxiety. Long thought impossible to treat, this book ex- plains exactly what is and is not separation anxi- ety and gives you a detailed and successful treat- ment protocol. 192 Pages, pbk & eBook, $19.95 Training the Disaster Search Dog Shirley M. Hammond Quick response to natural and man-made di- sasters can mean the difference between life and death for trapped victims. This is a step-by-step guide to training dogs to the FEMA level for this important work. 186 Pages, 64 B&W Photos & Illus., pbk & eBook, $29.95 Toolbox for Building a Great Family Dog Terry Ryan Make dog training a pleasure with these fun and positive methods. With clear explanations for how a dog thinks, how to read canine body language and moving on to simple training ex- ercises, you will soon have a "great family dog." 164 Pages, pbk & eBook, $16.95 Training and Behavior Way To Go! How to Housetrain a Dog of Any Age Karen B. London, PhD and Patricia B. McConnell, PhD Housetraining mishaps are among the most ir- ritating dog problems ever! Whether you are starting off with a new puppy or rehabilitating an adult dog, the instructions in this booklet will help you fix the problem once and for all. 22 Pages, Booklet & eBook, $5.95 When Pigs Fly! Training Success with Impossible Dogs Jane Killion Do you have one of those "impossible" dogs? Get smart and find out how to work with your dog's nature, not against it. Terriers are not Labs (an understatement) so why train them the same way? Fun, practical, informative and successful! 198 Pages, pbk & eBook, $19.95 Dogs are not our whole life, but they make our lives whole. -Roger Caras
Body Language 16 Calming Signals. What Your Dog Tells You Turid Rugaas Learn how dogs' facial expressions and body postures can communicate information to other dogs and to humans. In this DVD you can clear- ly see "calming signals" in action. Running Time: 48 Min., $19.95 Canine Behavior. A Photo Illustrated Handbook Barbara Handelman, MEd, CDBC Reading canine body language is an important part of living and working with dogs. These out- standing photos and detailed explanations will improve dog-reading skills for canine profes- sionals as well as enthusiasts. Bonus! The ebook version is in full color. 386 Pages, 1,000 Photos, pbk & eBook, $49.95 Canine Body Language. A Photographic Guide Brenda Aloff Ever wish you could talk to your dog? With this bible of canine body language you can learn to read him! Well-organized, loaded with photos and detailed explanations, it helps you interpret you dog's emotions and, indeed, thoughts. 370 Pages, 432 B&W Photos, pbk, $39.95 Am I Safe? The Art and Science of Canine Behavior Assessments 2 DVD Set Sarah Kalnajs, CDBC, CPDT Learn how to conduct behavior assessments, in- cluding what to look for in a dog's behavior and how to document areas of concern. Best used with The Language of Dogs DVD set. Running Time: 224 Min. on 2 Discs $49.95 Language of Dogs. Understanding Canine Body Language and Other Communication Signals Sarah Kalnajs, CDBC, CPDT Follow the live-action narrative as Sarah Kalnajs works with a variety of breeds highlighting and explaining in-the-moment expressions of canine behavior and body language. There is nothing else like it that allows you to see body language as it happens. Running Time: 133 Min. on 2 Discs $39.95 Dog Language. An Encyclopedia of Canine Behaviour Roger Abrantes, PhD In 300 concise entries using clear illustrations dog lovers and professionals will develop their canine behavior vocabulary and comprehension of why dogs do what they do. Ethologist Roger Abrantes has built his career on helping profes- sionals and lay persons understand dogs. 264 Pages, 101 Illus., pbk & eBook, $19.95 On Talking Terms with Dogs. Calming Signals, 2nd Ed Turid Rugaas Norwegian dog trainer Turid Rugaas taught the world that humans cannot only learn to read canine body language but use their own body language to communicate with dogs. One of the most influential books on dog behavior today. The DVD shown on this page shows calming signals in action. 78 Pages, 87 Color Photos, pbk & eBook, $12.95
Dogwise Solutions 17 Dogwise Solutions 17 Make living with your dog better with Dogwise Solutions Dogwise Solutions booklets are a simple, convenient and inexpensive way to help your clients deal with dog behavior and developmental issues during the first years of a dog's life and for a lifetime. When you give your client a topic-specific Dogwise Solutions booklet, you are giving them quality take-home information from a trusted source. Retail Booklet Pricing: $2.95 each $60 for a 25-pack ($2.40 each) $105 for a 50-pack ($2.10 each) Wholesale Pricing Available. Inquire with customer service about wholesale terms. 1-800-776-2665 Mind Games for Dogs Dogwise Solutions Sarah Whitehead Boredom can lead to problems in dogs. By chal- lenging your dog's mind with easy brain games, behavior improves and the fun begins! Learn in- door and outdoor games that let her hunt for her food, read signs and escape from a maze. 17 Pages, Booklet & eBook, $2.95 Adolescent Dog Survival Guide Dogwise Solutions Sarah Whitehead Like human teenagers, growing dogs go through an adolescent period which can test your pa- tience! The solution is not in dominating your dog but in learning to manage the inevitable misbehaviors using the practical advice in this handy booklet. 17 Pages, Booklet & eBook, $2.95 Puppy Survival Guide Dogwise Solutions Sarah Whitehead Awww! Puppies. Don't we love them? But pup- pyhood? It seems like it's designed to test our love! This simple guide has practical advice will help plan for the inevitable challenges of pup- pyhood and lay the groundwork for a solid life- long relationship. 19 Pages, Booklet & eBook, $2.95 Gentle Hands Off Dog Training Dogwise Solutions Sarah Whitehead Teach your dog, whether a puppy or a senior the basics of every day living. It's hard to believe that this sophisticated dog-training information which includes clicker training, body language and good manners is packed into this slim book- let! 17 Pages, Booklet & eBook, $2.95
18 Health and Nutrition Canine Massage. A Complete Reference Manual 2nd Ed Jean-Pierre Hourdebaigt, LMT Bring the well-known benefits of massage to your own dog or become a canine massage spe- cialist. Learn how to do it correctly with over 100 illustrations and 100 photos and detailed ex- aminations of muscular stress points, diagnoses, treatments and protocols. 183 Pages, 217 B&W Photos & Illus., pbk & eBook, $22.95 Canine Cross Training. Building Balance, Strength and Endurance in Your Dog Sasha Foster, MSPT, CCRT Cross training is essential for both humans and dogs. It is especially important for canine ath- letes. Learn how to evaluate your dog's current level of fitness and how build strength, balance, endurance and flexibility using simple equip- ment and positive reinforcement. 144Pages,109B&WPhotos,pbk&eBook,$19.95 Facing Farewell. Making the Decision to Euthanize Your Pet Julie Reck, DVM One of the most difficult things about being a pet parent is making end of life decisions. This com- passionate veterinarian helps you understand the process and make critical decisions that will comfort you and your pet at this difficult time. 80 Pages, 8 B&W Photos, pbk & eBook, $11.95 Canine Nutrigenomics. The New Science of Feeding Your Dog for Optimum Health W. Jean Dodds, DVM & Diana Laverdure- Dunetz, MS The new science of how diet affects gene expres- sion at the cellular level, creating vibrant health or chronic disease. Optimum health begins in the cells—and this book shows you how to achieve it for your dog! 323 Pages, pbk & eBook, $24.95 Canine Thyroid Epidemic. Answers You Need for Your Dog W. Jean Dodds, DVM & Diana R. Laverdure- Dunetz, MS Weight gain, hair loss and behavior changes are symptoms of thyroid problems. Learn how to recognize and get treatment for this under-diag- nosed and misunderstood malady. Easy to read text with color photos and case studies to help you help your dog. 175 Pages, 32 color Photos, pbk & eBook, $19.95 Dog Food Logic. Making Smart Decisions for Your Dog in an Age of Too Many Choices Linda P. Case, MS Confused by too many choices and too much hype when it comes to choosing a food for your dog? Learn how to distinguish between evi- dence-based information and marketing smoke and mirrors when reading labels. In-depth in- formation for caring dog parents. 248 Pages, 41 Charts, pbk & eBook, $19.95 Performance Dog Nutrition. Optimize Performance with Nutrition Dr. Jocelynn Jacobs, DVM Like human athletes, canine athletes perform better with excellent nutrition. Learn how to feed your dog, whether an athlete or not, for good health by learning the basics of canine nu- trition and how to use diet to improve perfor- mance and health. 210 Pages, 128 B&W Photos & Illus., pbk & eBook, $24.95 Canine Massage in 3 Easy Steps. Essential Guide to Safe, Effective Canine Massage at Home Natalie Lenton Whether you are a complete novice or have ex- perience with massage, this DVD will give you all the knowledge you need to massage your dog like a professional. Use massage to bond with and enhance our relationship with your canine companion. Running Time: 60 Min., $24.95
19 Health and Nutrition When Your Dog Has Cancer. Making the Right Decisions for You and Your Dog Lola Ball Helps answer the question "What can I do to help?" when your dog has a diagnosis of cancer. Learn about the types of cancer, medicines and treatment alternatives so you can be an effective advocate during this difficult time. 192 Pages, 31 B&W Photos, pbk & eBook, $14.95 Healthy Way to Stretch Your Dog. A Physical Therapy Approach Sasha Foster, MSPT, CCRT and Ashley Foster, CPDT-KA Now you can learn how to safely and effectively stretch your dog to prevent injuries, maintain joint integrity and improve your dog's fitness, whether he is an elite canine athlete or a lap dog. 205 Pages, 300 B&W Photos & Illus., pbk & eBook, $24.95 Unlocking the Canine Ancestral Diet. Healthier Dog Food the ABC Way Steve Brown A well-researched, easy to follow system of feeding your dog with readily available, qual- ity "commercial" dog food along with carefully selected "add-ons." Also excellent for those who feed their dog a homemade diet and need to bal- ance nutrients precisely for health. 144 Pages, pbk & eBook, $19.95 Raw Dog Food. Make It Easy for You and Your Dog! Carina Beth MacDonald Many dog parents, including breeders and com- petitors, believe that feeding a raw food diet has improved their dogs' health, performance and longevity. Learn how to source, prepare and feed your dog simply, economically and efficiently. 86 Pages, 15 B&W Photos, pbk & eBook, $12.95 Work Wonders. Feed Your Dog Raw Meaty Bones Tom Lonsdale, DVM Practical how-to instructions on feeding the popular raw food diet from the Australian veterinarian who has made it his life's work to improve the health of our canine companions through raw feeding. Customize the diet for your dog's needs. 120 Pages, 40 B&W Photos & Illus., pbk & eBook, $12.95 Raw Meaty Bones Tom Lonsdale, DVM Feeding your dog a raw food diet may help avoid common health problems or correct them. Get educated on the issues relating to commercial diets and learn how to feed raw from the Aus- tralian veterinarian who has championed this approach. 369 Pages, 5 B&W Photos, pbk & eBook, $29.95 Healthy Way to Stretch Your Dog. A Physical Therapy Approach with Activity Specific Stretching Routines Sasha Foster, MSPT, CCRT and Ashley Foster, CPDT-KA This DVD demonstrates how to safely and ef- fectively stretch each major muscle group. Stretching routines are presented for both large and small dogs, older dogs and those that are in- volved in a variety of dog sports. A perfect com- pliment to the book. Running Time: 103 Min., $24.95
Breeding, Structure and Gait 20 Encyclopedia of K-9 Terminology Edward M. Gilbert Jr. and Patricia H. Gilbert Learn the language of purebred dogs from veter- an AKC judges and breeders. Every page is filled with terminology and images that are essential to understanding breed standards and the sport of dogs. Well organized, illustrated and indexed for ease of use. 832 Pages, 401 B&W Illus., pbk & eBook, $49.95 Advanced Canine Reproduction and Puppy Care. The Seminar Myra Savant Harris, RN Answers to common questions and unusual problems encountered even by experienced breeders: Use sunlight to improve breeding re- sults; avoiding C-sections; make AI more suc- cessful and much more from a breeder and lec- turer who has "been there." 104 Pages, B&W Photos, pbk & eBook, $24.95 Breeder's Guide to Raising Superstar Dogs Jerry Hope , CDBC From birth to maturity, breeders, trainers and owners can learn what actions to take at every stage of development to build a puppy's brain power and behavioral stability. These are simple but critical steps to take for a well-socialized dog. 160 Pages, B&W Photos & Illus., pbk & eBook, $19.95 K-9 Structure & Terminology Edward M. Gilbert Jr. and Thelma R. Brown Learn what correct structure is and why it is es- sential to proper function and health of the dog. Gain a better understanding of breed standards and terminology used in veterinary care and dog sports. Bonus! 31 page glossary of canine terms used in all aspects of dogs including conforma- tion, breeding and veterinary medicine. 227 Pages, 124 B&W Photos & Illus., pbk, $24.95 Canine Reproduction and Whelping. A Dog Breeder's Guide Myra Savant Harris, RN Get the facts about canine reproduction from a successful breeder and lecturer. Includes: pre- paring your stud dog, how to tell when the bitch is ready to be bred, when and why artificial in- semination, the role of hormones, C-sections and aftercare. 76 Pages, 15 B&W Photos, pbk & eBook, $24.95 Dog Show Judging. The Good, the Bad and the Ugly Chris Walkowicz Get the inside story on how dog show judges get started, build their skills and acquire their cre- dentials. Whether you're a competitor or aspir- ing judge, this realistic-but-light-hearted book explains what judges are looking for and what it's like to judge. 104 Pages, pbk & eBook, $12.95 Art Of Handling Show Dogs Frank Sabella and Shirlee Kalstone Learn the secrets of success from one of the greatest show dog handlers of all time. Covers everything from selecting your dog and filling out entry forms, to equipment, grooming, train- ing and handling. Loaded with photos. A Dog- wise Classic that brings important but formerly out-of-print works back to life. 145 Pages, pbk & eBook, $24.95 An Eye for a Dog. Illustrated Guide to Judging Purebred Dogs Robert W. Cole Develop your "eye" for sound movement and structure whether you are serious about pure- bred dogs or are an enthusiast. Learn how color, marking, size and leash position affect the look of the dog. Over 100 judging scenarios that test your eye. 180 Pages, 234 B&W Illus., pbk & eBook, $22.95
Breeding, Structure and Gait 21 Positive Training for Show Dogs. Building a Relationship for Success Vicki Ronchette Get outstanding show results by using positive reinforcement methods including clicker train- ing and lure-reward techniques. Includes a sec- tion on problem solving common showing is- sues. Written by a dog show person for dog show people. 95 Pages, 51 B&W Photos, pbk & eBook, $14.95 Showing Kunga. From Pet Owner to Dog Show Junkie Alxe Noden Insights into the world of dog shows and show- ing dogs from a complete beginner who now proudly calls herself a "Dog Show Junkie." Re- vealing, humorous and realistic, this may turn you into a junkie too! 136 Pages, 15 B&W Photos, pbk & eBook, $12.95 Puppy Intensive Care. A Breeder's Guide to Care of Newborn Puppies (with DVD) Myra Savant Harris, RN Get life-saving instructions in text and video on simple measures breeders and canine midwives can take to help newborn puppies in distress. Learn about tube feeding, administering oxygen, hydration and re-warming. Attention shelters and rescue groups: works with orphaned pups. 61 Pages, 19 B&W Photos, pbk & eBook, DVD Running Time: 30 Min., $29.95 Positive Puppy Preview CD Sheila Booth An audio that explains how to pick a puppy for top obedience, assessing his stress reactions, evaluating his drives, figuring out if his drives can overcome his stress level, discerning "what the puppy is trying to show you." CD Running Time: 70 Min., $19.95 A dog, companion, friend, protector, playmate and life- changer. Dogs add a dimension to our lives that otherwise would just be a vacant spot. They work for us, guard us, play with us, entertain us, love us, keep us company, and change our lives. - H. Norman Wright
DVDs 22 Canine Massage in 3 Easy Steps. Essential Guide to Safe, Effective Canine Massage at Home Natalie Lenton Whether you are a complete novice or have experi- ence with massage, this DVD will give you all the knowledge you need to massage your dog like a pro- fessional. Running Time: 60 Min., $24.95 Am I Safe? The Art and Science of Canine Behavior Assessments Sarah Kalnajs, CDBC, CPDT Learn how to conduct behavior assessments, in- cluding what to look for in a dog's behavior, how to document areas of concern. Used by shelters, rescue groups and trainers. Best used with The Language of Dogs DVD set (see page 23). Running Time: 224 Min. on 2 Discs, $49.95 Brenda Aloff's Fundamentals. Foundation Training for Every Dog Brenda Aloff Promote a great relationship with your dog, establish consistent behaviors for easy, reliable handling and lay the foundation for more advanced training. This DVD is the perfect way to see dog training in action with the entertaining and skilled Brenda Aloff. Running Time: 120 Min., $34.95 Calming Signals. What Your Dog Tells You Turid Rugaas Learn how dogs' facial expressions and body pos- tures can communicate information to other dogs and to humans. In this DVD you can clearly see "calming signals" in action. Running Time: 48 Min., $19.95 Give Them a Scalpel and They Will Dissect a Kiss. Dog Training Past, Present, and Future Ian Dunbar Dr. Ian Dunbar enlightens, entertains, and challenges the dog training community about the development and current state of the pet dog training profession. Running Time: 171 Min., $29.95 ABC's of Behavior Shaping. Proactive Behavior Management and Extinguishing Aggression Seminar Ted Turner Largeanimaltrainer,TedTurner,entertaininglysharesh is extensive knowledge of behavioral science and learning theory with lots of real life examples from his more than 20yearsofexoticanimaltrainingincludingatSeaWorld. Running Time: 300 Min., $29.95 Fighting Dominance in a Dog Whispering World. The Science and Mythology of Dominance Theories Jean Donaldson and Ian Dunbar, DVM Do dogs really try to be "the boss"? Learn what science knows, and doesn't know, about canine be- havior. Rare footage of a lecture given by two top behaviorists. Running Time: 240 Min., $39.95 Canine Cineradiography. A Study of Bone and Joint Motion as Seen Through Moving X-Rays Rachel Page Elliott Rare, moving x-ray footage filmed at Harvard Univer- sity in the 1960s of canine bone and joint movement. Text and narrative interpretation by Dogsteps author, Rachel Page Elliott and E.W. Tucker, DVM. Running Time: 45 Min., $29.95 Dogsteps. What to Look for in a Dog Rachel Page Elliott Incredible moving x-ray footage gives you an in- side view of the dog's structure and movement. With narration by expert, Rachel Page Elliott, the viewer learns how to identify differences in confor- mation, physical structure and soundness. Essen- tial for breeders, judges and competitors. Running Time: 65 Min., $29.95 From Tongue to Tail. The Integrated Movement of the Dog Julia Robertson, Liz Pope and Andy Mead, DVM This unique DVD, with its slow motion and anima- tion, will help you see how a dog moves during day to-day activities and the stresses put on his whole body, whether he's walking, trotting, running or jumping. Running Time: 48 Min., $24.95
DVDs 23 Healthy Way to Stretch Your Dog. A Physical Therapy Approach with Activity Specific Stretching Routines SashaFoster,MSPT,CCRT&AshleyFoster,CPDT-KA This DVD demonstrates how to safely and effectively stretch each major muscle group. Stretching routines are presented for both large and small dogs, older dogs and those that are involved in a variety of dog sports. Running Time: 103 Min., $24.95 Language of Dogs. Understanding Canine Body Language and Other Communication Signals Sarah Kalnajs, CDBC, CPDT Sarah Kalnajs works with a variety of breeds highlight- ing and explaining in-the-moment expressions of ca- nine behavior and body language. There is nothing else likeitthatallowsyoutoseebodylanguageasithappens. Running Time: 133 Min. on 2 Discs, $39.95 Really Reliable Recall. Train Your Dog to Come When Called…No Matter What! Leslie Nelson Train your dog to come when it really counts—in an emergency. He doesn't think; he doesn't decide; he just comes to you no matter what. Contains chapters for difficult-to-train breeds and for trainers to use in class. Running Time: 90 Min., $29.95 Parker Videos. How One Dog Got Started in K9 Nose Work NACSW and Christy Waehner Maybe you've heard about the sport of K9 Nose Work but have never seen it in action. Follow the progress of Parker as he, together with his handler, put into practice what they learned from one Nose Work seminar. Amazing! Running Time: 41 Min., $19.95 Predation in Family Dogs. Predation, PredatoryDrift,andPreparedness Jean Donaldson From the popular author of Culture Clash! Learn about the newest thinking on how to solve difficult behavior problems like aggression by looking at ge- netics in this seminar presentation. Running Time: 105 Min., $29.95 In Search of the Truth About Dogs. An Introduction to Natural Canine Health Catherine O'Driscoll Learn about the most recent developments in the natural pet health care movement from well known international experts and the author who is an advo- cate for natural modalities in pet health care. Running Time: 36 Min., $15.95 Treibball for Dogs Jan Nijboer Learn about the new sport for dogs—Treibball— created by German trainer Jan Nijboer. While fun, the main benefits of Treibball are the training chal- lenges involved and the teamwork it builds between you and your dog. Running Time: 60 Min., $34.95 PatientLiketheChipmunks.TheEvolution oftheScienceofOperantConditioning Bob Bailey and Marian Breland Bailey Rarelyseenfootageofthepioneersinthefieldofoper- ant conditioning, Keller and Marian Breland, at work. Students and research associates of B.F. Skinner, their work revolutionized animal training through the first commercial application his principles. Running Time: 45 Min., $29.95
Professional Development 24 When I die, the dog gets everything. -Anonymous Business of Dog Walking. How to Make a Living Doing What You Love Veronica Boutelle Turn dog walking into a profitable business with these step-by-step instructions. Find out if dog walking is right for you, how to set up your business, what you need to know about dog be- havior and safety and how to market yourself. 152 Pages, pbk & eBook, $19.95 Minding Your Dog Business. A Practical Guide to Business Success for Dog Professionals Veronica Boutelle and Rikke Jorgensen Whatever your dog-related business is it needs to be run like a business and this book is your guide. The authors help you understand and im- plement good business practices as well as giv- ing you sound business-building and marketing information. 129 Pages, pbk & eBook, $19.95 How to Run a Dog Business. Putting Your Career Where Your Heart Is, 2nd Ed Veronica Boutelle The demand for skilled dog trainers, dog walk- ers, pet sitters and dog daycare and boarding op- erators has never been greater. And you'll need more than dog expertise to succeed—you'll need business savvy too. Let this book be your road- map. 126 Pages, pbk & eBook, $19.95 All About Dog Daycare. A Blueprint For Success, 2nd Ed Robin K. Bennett, CPDT Dog-related businesses are booming and this is your roadmap for starting up and running a dog daycare. From set-up to operation this book contains sound information on licensing, zoning, legal, financial and insurance needs and how to work with dogs. 213Pages,88B&WPhotospbk&eBook,$25.95 Ethical Dog Trainer. A Practical Guide for Canine Professionals Jim Barry Dog trainers face ethical decisions all the time. Learn how to think through these situations using this systematic approach developed by Jim Barry, an attorney-turned-dog-trainer, and make decisions you can live with. 184 Pages, pbk & eBook, $19.95 Fetch More Dollars For Your Dog Training Business John D. Visconti, CPDT-KA Even dog trainers need to be "salespeople" in order to succeed. Learn these effective commu- nication techniques from a salesperson-turned- dog-trainer who explains the science of human behavior and how to think like a client in order to help their dogs. 120 Pages, pbk & eBook, $19.95
More Dogwise Titles 25 Fetching the Perfect Dog Trainer. Getting the Best for You and Your Dog Katenna Jones You don't want just any dog trainer do you? You want one who will work well with you and your dog. Learn how to evaluate and interview a pro- spective trainer and what red flags to watch out for. 52 Pages, 25 Color Photos, pbk & eBook, $9.95 Annie on Dogs! Anne Rogers Clark All-breed AKC judge Anne Rogers Clark has a background and a depth of experience in dogs which is unparalleled. In this book Mrs. Clark shares her personal experiences, advice, and stories from a lifetime in dogs. 191 Pages, 171 B&W Photos, pbk, $14.95 History and Management of the Mastiff, 2nd Ed Elizabeth J. Baxter & Patricia B. Hoffman The History and Management of the Mastiff brings today's Mastiff fancier rich details about the es- tablishment, building and survival of this noble breed. Learn about the challenges and tragedies that nearly made the breed extinct. 306 Pages, 105 B&W Photos, pbk, $24.95 Fastidious Feline. How to Prevent and Treat Litter Box Problems Patricia B McConnell, PhD Litter box problems are one of the most common complaints in households with cats. This booklet explains how to design a proper "restroom" from a cat's point of view, how to prevent problems from beginning or correct mistakes if they happen. 28 Pages, pbk & eBook, $6.95 MindfulDogTeaching.Reflectionsonthe RelationshipsWeSharewithOurDogs Claudeen E. McAuliffe, MEd Teaching is a cooperative effort and by establishing a relationship using the guidance from McAuliffe you will get better behavior from your canine com- panion and build trust between you. 115 Pages, pbk, $16.95 Dog Breeders Professional Secrets. Ethical Breeding Practices Sylvia Smart Breeding dogs is a little like playing god isn't it? And you need to be well prepared before you start. Here is information you won't find anywhere else about how to breed dogs successfully without go- ing bankrupt or compromising your standards. 192 Pages, 16 B&W Photos, pbk & eBook, $19.95 FromHoofbeatstoDogsteps.ALifeof ListeningtoandLearningfromAnimals Rachel Page Elliott From the author of Dogsteps. A New Look, the classic work on canine movement and structure. This is the memoir of the remarkable life one of dogdom's most beloved and respected leaders who changed how we evaluate movement in dogs. 168 Pages, 67 B&W Photos, pbk & eBook, $19.95 Evolution of Canine Social Behavior, 2nd Ed Roger Abrantes, PhD Gain new insights into the behavior of domestic dogs by understanding the evolutionary and sur- vival benefits of the behavior we see. Discusses motivation, drive, fear, aggression, submission and dominance and how they manifest in the dog. 89 Pages, 38 B&W Photos, pbk & eBook, $12.95 Tales of Two Species. Essays on Loving and Living with Dogs Patricia B. McConnell, PhD Join renowned animal behaviorist and author (Other End of the Leash and For the Love of a Dog) as she wonders about and interprets dog behavior in these delightful musings sure to entertain and educate all dog lovers. 192 Pages, pbk & eBook, $12.95 Visiting the Dog Park. Having Fun, Staying Safe Cheryl S. Smith Taking your dog to a dog park can be a great outlet for his energy and provides mental and physical stimulation. But before you go learn about safe de- sign, dog park etiquette and whether your dog will enjoy the experience. 128 Pages, 61 B&W Photos, pbk & eBook, $11.95
More Dogwise Titles 26 Wild Canids. Their Systematics, Behavioral Ecology & Evolution Michael W. Fox, PhD, Editor Edited by one of the premier researchers in the field, these 30 scholarlystudiesfromaroundtheworldisstillimportant today. 536 Pages, 57 B&W Photos, pbk, $26.95 Working Dogs Elliot Humphrey and Lucien Warner Originally published in 1934, this is the first scientific study to attempt to understand how to breed dogs, primarily Ger- man Shepherds, of superior intelligence, disposition, and physique for use in a wide variety of working dog capacities. 253 Pages, 47 B&W Photos, pbk, $19.95 New Knowledge of Dog Behavior Clarence Pfaffenberger Explains about "critical periods" of socialization and other developmental milestones that help create a tem- peramentally sound dog. 208 Pages, pbk & eBook, $13.95 Training Dogs. A Manual Col. Konrad Most This reprint of the classic work on dog training by Ger- man Konrad Most is the foundation for modern dog training. 201 Pages, pbk & eBook, $17.95 TheDogwiseClassicsseriesmakeslongout-of-printtitle savailable to the current generation of dog people. Books in this series have information that is historically significant as well as useful to the modern dog-loving world. Canine Terminology Harold R. Spira, Illus. by Mary and Peggy Davidson You can't be into dogs without learning the language of the sport. Full of incredible scientific illustrations and defini- tions of important terms and concepts in an A-Z format. You'll be able to speak the language of the sport with ease. 147 Pages, 363 B&W Illus., hbk, $24.95 Dog in Action McDowell Lyon Written in 1950, this was the first book to thoroughly analyze, illustrate and explain the under-the-skin work- ings of the dog. 280 Pages, 31 B&W Illus., pbk & eBook, $24.95 Dogwise Classics Shock to the System. The Facts About Animal Vaccination, Pet Food and How to Keep Your Pets Healthy Catherine O'Driscoll Over vaccinating combined with stress, poor nu- trition and other factors is putting our pets at risk. O'Driscoll explains how to improve the lives of companion animals by addressing this issues. 215 Pages, eBook only, $9.95 What Vets Don't Tell You About Vaccines, 2nd Ed Catherine O'Driscoll Revised, updated 2nd edition brings fresh informa- tion and explains why the author feels you can pro- tect your pets from disease homeopathically, with- out risking their lives by vaccinating them yearly. 330 Pages, eBook only, $9.95 Dog Behavior Problems. The Counselor's Handbook William B. Campbell Here is an "A-Z of dog behavior counseling" by one of the field's foremost authorities. Whether you are currently conducting behavior consultations or plan- ning to enter the field, this book offers invaluable insights and guidance from the author of the well- regarded classic work Behavior Problems in Dogs. 109 Pages, eBook only, $9.99 How to be the Leader of the Pack. And Have Your Dog Love You for It! Patricia B. McConnell, PhD Learn how to love your dogs without spoiling them and provide boundaries without intimida- tion. This booklet clarifies how to be a benevo- lent leader and avoid aggression related to fear or dominance. 16 Pages, eBook only, $3.95 eBook only Dogwise titles
27 Author Index Abrantes, PhD, Roger .8, 16, 25 Addams, Jessica . 5 Albrecht, Kat . 7 Aloff, Brenda .5, 10, 13, 16, 22, 28 Antoniak-Mitchell, Dawn .4, 9, 14 Bailey, Bob and Marian .23 Ball, Lola .19 Barry, Jim .24 Baxter, Elizabeth J .25 Bennett, Robin .12, 24 Blake, Mychelle . 8 Book, Mandy .13 Booth, Sheila .13-14, 21 Boutelle, Veronica .24 Briggs, Susan .12 Brown, Ali .9, 13 Brown, Steve .19 Brown, Sue .11 Brown, Thelma .20 Burch, Ph.D., Mary . 5 Campbell, William E .5, 26 Case, Linda .18 Cole, Robert .20 Collins, Kim .10 DeMartini-Price, Malena .15 Dennison, Pamela . 5 Diamond Davis, Kathy .15 Dildei, Gottfried .14 Dodds, DVM, W. Jean .3, 18, 28 Donaldson, Jean .7, 9, 11-12, 22-23, 28 Dunbar, DVM, Ian .22 Eaton, Barry . 8 Elliott, Rachel Page .22, 25 Foster, Ashley .19, 23 Foster, Sasha .18-19, 23 Fox, PhD, Ed., Michael W .26 Fugazza, Claudia . 3 Ganley, Dee . 6 Gilbert Jr., Edward M .20 Gilbert, Patricia H .20 Hammond, Shirley .15 Handelman, Barbara .16 Hoffman, Martha .11 Hoffman, Patricia B .25 Hoover, Lynn . 9 Hope, Jerry .20 Hourdebaigt, Jean-Pierre .18 Hovey, Adrienne . 8 Humphrey, Elliot .26 Jacobs, DVM, Dr. Jocelynn .18 Jones, Katenna .25 Jorgensen, Rikke .24 Kalnajs, Sarah .16, 22-23 Kalstone, Shirlee .20 Käufer, Mechtild . 4 Kené Arthur, Nan .6, 28 Kerew-Shaw, Diana .11 Killion, Jane .15, 28 Krause, Carolyn .15 Kvam, Anne Lill . 5 Laverdure-Dunetz, Diana .3, 18, 28 Ledoux, PhD, Stephen .13 Lenton, Natalie .18, 22 London, PhD, Karen B .9, 11-1, 15, 28 Lonsdale, Tom .19 Louie, Hilary .10 Lyon, McDowell .26 MacDonald, Carina Beth .19 McAuliffe, Claudeen E .25 McConnell, PhD, Patricia....6, 9-15, 25-26, 28 McMullen, Debby .10 Mead, DMV, Andy .22 Miller, Andrew . 5 Miller, Pat .7, 10, 12-13 Mitchell, Lana . 6 Moore, Aimee . 9 Most, Col. Konrad .26 NACSW .23 Nelson, Leslie .23 Nijboer, Jan .23 Noden, Alxe .21 O'Driscoll, Catherine .23, 26 O'Heare, James . 5-8, 14 Pang, Evelyn .10 Pelar, Colleen .9, 11 Pfaffenberger, Clarence .26 Pope, Liz .22 Presnall, Ed .7, 11 Reck, DVM, Julie .18 Reid, PhD, Pamela . 8 Robertson, Julia .22 Rogers Clark, Anne .25 Ronchette, Vicki .21 Rugaas, Turid .5, 12, 16, 22, 28 Ryan, Terry .15 Sabella, Frank .20 Savant-Harris, RN, Myra . 20-21 Scholz, Martina .14 Scidmore, Brenda .13 Sdao, Kathy .12 Smart, Sylvia .25 Smith, Cheryl S .7, 13, 25 Spira, Harold .26 Stearns, Dianna L .10 Stewart, Grisha . 4 Tamases Fisher, Gail .14 Turner, Ted .22 VanFleet, PhD, Risë .10 Visconti, John D .3, 24 von Reinhardt, Clarissa . 6 Waehner, Christy .23 Waldbaum, Laura . 6 Walkowicz, Chris .20 Warner, Lucien .26 Whitehead, Sarah .17
403 South Mission Street Wenatchee, WA 98801 www.dogwisepublishing.com 1-800-776-2665 Check our website for: Books • DVDs • Training Tools • Treats • Ebooks • Website Affiliate Sales Program • Wholesale Terms • E-newsletters • Association Reading Lists Your Source for Quality Dog Books for 30 Years 2016 Best Sellers
You can also read