Akanksha Jaiswal - Indus Business Academy
If your browser does not support JavaScript, please read the page content below:
Akanksha Jaiswal - Indus Business Academy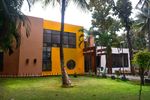 Helping hand A Student Initiative In a Conversation with Akanksha Jaiswal (Batch 2009-11) (Batch 2018-20)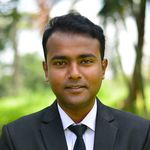 UDGHOSH VOLUME 1. JANUARY-MARCH 2019 © INDUS BUSINESS ACADEMY 11 6 12 10 10 Farewell or Fare well Cover Story by Prof. Prema Ramachandran Academic Event Activities around campus related to Academics Alumni in Spotlight In a Conversation with Akanksha Jaiswal (Batch 2009-11) Achievments Various accolateds that IBA has recieved between January and March Research and Publication List of reseach and publications fromJanuary to March Student Initiative A special look at how students of IBA are making a change in the society Book Review A review of the book "Take me home" by Rashmi Bansal Life at CAmpus Celebration of various festivities in and around campus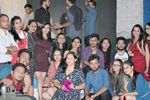 UDGHOSH 4 VOLUME 1. JANUARY-MARCH 2019 © INDUS BUSINESS ACADEMY Farewell or Fare well Two years of Management education equip students with a variety of tools to function well in the corporate world and various skill sets like presentation skills, team skills, communication skills and project management skill .They learn the basics of a range of areas like Marketing and Finance and HR and also get some hands on practice in the biggest challenge of all-People management. After all this when they enter the corporate what more do they need hit the ground running? While all the above is essential for a sustainable excellent performance in the corporate there are a few intangible factors which are equally important.
The first is compassion. Though it is not a subject taught in management syllabi Places like IBA and companies like the Australian Telecom giant Telstra try to inculcate the value of caring for others in your organization is a worthy trait to cultivate. Management is both and art and a science. This means that along with scientific principles it also has an intuitive component to making the right decision. It is this part that benefits from the genuine concern for others which leads one to take into account the human element while taking decisions. When decisions are taken with only the profit motive, human values might get trampled on and this invariably leads to the ultimate downfall of the organization.
Enron, Worldcom etc.
A leader's role is to serve, the organization, the employees and the society. This willingness to serve is what results in servant leaders who give equal importance to the well being of his people as well as organization. Everything comes to the person who is willing to work and serve those committed to the same goal as him. So cultivating this fast disappearing trait is imperative. Prof Prema Ramachandran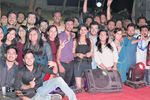 UDGHOSH 5 VOLUME 1. JANUARY-MARCH 2019 © INDUS BUSINESS ACADEMY From the above quality springs the understanding that we are but stewards of this earth and everything it offers, guardians who has to nurture and handover to the next generation this beautiful and bountiful home.
Once we understand this any sense of entitlement that we suffer from will disappear. It is us who owe everything to the society, country and world, not the other way around. All our thoughts, words and actions should be based on this understanding. An educational institution, the Alma Mater is a safe, controlled environment where one learns the skill sets necessary to survive and thrive in the real world waiting outside. All of you, who have completed the two years rigorous management course at IBA, are now ready to fly without the safety net that the college provides. We, the faculty, staff and all other well wishers have watched with pride the metamorphosis each of you have undergone in these two years.
From the chrysalis of hard work, training and coaching, you have emerged as colorful butterflies, confident, capable and competent to make the world a better place. We now concede the center stage to you, and withdraw to wings to watch your progress in the corporate world with shining eyes and proud smiles. All the very best in your personal and professional lives, Batch of 2019. Farewell and fare well.
Farewell ground had energy and light Everyone seem to be young and bright Life was set to take a new step All were happy and mood was pep Emotions were intense and hugs were tight -Dr. Vaishali Agarwal
UDGHOSH 6 VOLUME 1. JANUARY-MARCH 2019 © INDUS BUSINESS ACADEMY Research and Publications Dr. Subhash Sharma
New mantras in strategic management, 3D; IBA Journal of Management and Leadership, January-June 2019, Volume 10 (2)
Chief Guest on the occasion of 5th Convocation Ceremony at Aditya Institute of Management studies and Research, Bangalore on 22nd February'2019
Invited in a talk; Unleashing Creative Potential, World Business 'n' Economy Congress at SAGE University, Indore on 15th – 17th February'2019 Prof. J.B Shetty
Global Immersion Certificate ProgrammeDubai 2019: Ureka:de educatione flagranti: Dubai, UAE: 9th February'2019.
Certificate for successfully facilitating International Project: HERZ, Sharjah, UAE: 4th- 9th February'2019 Dr. Vaishali Agarwal
Convergence of Science and Spirituality in Wake of New Reality', Book Review on Quantum Bridge between Science and Spirituality: Towards a New Geometry of Consciousness: Subhash Sharma, 3D; IBA Journal of Management & Leadership, January-June 2019, Volume 10 (2) Prof. J.B Shetty and Dr Subendhu Dey
Evidence Based Management in the Merchandise Ordering Process of Unorganised Indian Retail SectorAn Exploratory Study: Birla Institute of Technology & Science, Pilani: 3rd International Conference on Evidence Based Management (ICEBM) 2019: 1st and 2nd February'2019
AyushA Kidswear Specialist Dilemma Despite Evidence Based Management: Birla Institute of Technology & Science, Pilani: 3rd International Conference on Evidence Based Management (ICEBM) 2019: 1st and 2nd February'2019 Prof. Ramana Acharyulu and Dr. Vaishali Agarwal
Unique and Unitary Marketing Strategies for Emerging Economies: Learnings from India', Emerging Markets Conference, Institute of Management Technology, Ghaziabad: 7th January '2019
Rental Business Models: An Insights into Emerging Consumption Behaviour for a New Service Concept', International Research Conference 2019, Jamnalal Bajaj Institute of Management Studies, Mumbai: 14th March'19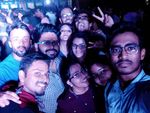 UDGHOSH 7 VOLUME 1. JANUARY-MARCH 2019 © INDUS BUSINESS ACADEMY Dr. Bijay Krishna Bhattacharya
Delegate at International Conference on Business Practices and Sustainability: Department of Commerce Vidyasagar University: 7th and 8th February'2019.
Financial Parameters and Selection of Stocks: International Journal of Advance & Innovative Research, Volume 6, Issue 1 (VIII): Multidisciplinary subject category: Publishes by: Indian Academicians and Researchers Association: JanMarch' 2019 Prof. Nagendra Hegde
International Conference on Evidence Based Management at BITS Pilani: 1st and 2nd Febraury'2019.
Attended Capability Building Workshop on Case Study Writing: Prin. L. N. Welingkar Institute of Management Development & Research, Bangalore: 12th-13th February'2019
Faculty Research Development Program on Structural Equation Modelling Tools, Indus Business Academy, 12th January'2019 Prof. Narendra Babu
Symposium on Corporate Social Responsibility and Community Development: Shri Dharmasthala Manjunatheshwaea Institute for Management Development, Mysore, 26th February'2019 Dr. Nandeesh V Hiremath
Learning4.0: Emerging trends in Educational transformations & EdTech Startup Ecosystem in India; The Second Annual Future of Learning Conference; Learning 4.0: Connecting the Dots and Reaching the Unreached: IIM, Bangalore & IIT, Mumbai: 4th-5th January'2019
Advance Program in Entrepreneurship, Faculty Development Program: Wadhwani Foundation, Bangalore: 19th-25th January'2019
Sessioned a Chair in Two Day 7th International Conference on Contemporary Issues in Management: International School of Management Excellence, Bangalore: 22nd and 23rd February'2019
Faculty Research Development Program on Structural Equation Modelling Tools, Indus Business Academy, 12th January'2019.
Panelist of Preparing the Future Workforce: Required Skill Sets: Education Conclave: Revisiting Higher Education in India: Global Institure of Management Sciences, Bangalore: 22nd February'2019
Presented a paper along with Ms. Susmita Ghosh, MBA 4th Semester Student, A Study on Smart Homes, Home Automation and Brand Awareness of Wawasan Pvt. Ltd. Hyderabad at International Conference on Information to Knowledge to WisdomMultidisciplinary Approach to Research organised by Dayanand Sagar Business Academy, Bangalore on 29th March'2019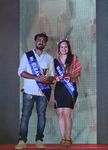 UDGHOSH 8 VOLUME 1. JANUARY-MARCH 2019 © INDUS BUSINESS ACADEMY Prof. Smita M Gaikwad
A study to increase organic traffic using marketing analytics in E-tailing industry: International Conference of the Emerging Markets at Conference Board: Institute of Management Technology, Ghaziabad: 6th - 8th January'2019. Prof. Buchi Babu
Presented Entrepreneurship Case Study at Tata Institute of Social Sciences, Mumbai, 15th – 18th January'2019.
Excellence Team Industry Visit along with 45 students on 18th March'2019. Dr. Vaishali Agarwal and Prof Ramana Acharyulu received Best Paper (Second) Award for their research paper titled, ''Unique and unitary marketing strategies for emerging economies: learnings from India' at Emerging Markets Conference organized by IMT-Ghaziabad, INDIA AWARDs
UDGHOSH 9 VOLUME 1. JANUARY-MARCH 2019 © INDUS BUSINESS ACADEMY academic events Women Leadership Summit was organised in IBA on 9th February 2019, by NHRD,Bangalore. The primary objective of this summit was to highlight how the women are leading and achieving great heights in the work culture. This summit had created a platform to learn, get inspired on what it takes to be the leaders of tomorrow. Many successful women entrepreneurs had come and interacted with the students and shared their stories of what hardships they went through to be a successful entrepreneur. They truly evoked strengths, motivation and positive vibes among the audience.
There was also a competition wherein all the IBA's female students took active participation by showcasing their skills through their paintings, dance, skits which covered the difficulties and hurdles faced by the women and how they have become brave and audacious over the time which led to their success in the work culture as well. It was indeed a great day where we got an opportunity to interact with such great women personalities and learn a lot from their life.
NHRD Swayamvar is a summer internship program facilitator, a bridge between the management students and recruiting companies. They bring them together on a common platform and provides internship in specialization such as HR, Marketing, Operations, Finance, Business Analytics, etc. It is professionally managed by NHRD Confluence team. It was held on the month of February, across various different colleges. IBA was one of the participant and host for Swayamvar. From our campus, many students had participated in thus Swayanvar and got their internships in well reputed companies and start-ups like, Byju's, Quick ride, Volvo, Trisys and many more.
Is there any disease which can ruin someone from inside without their knowledge? Yes, cancer is the answer. Not only cancer, drug addiction may also lead to the same result. Drug addiction is a social cancer as it not only harms a person, but also can destroy the whole nation. Indus Business Academy, Bangalore on 19th February, 2019 had joined hands with the Art of Living International Centre, Bangalore to celebrate the "Drug Free India" campaign through live web cast. The main programme was held in Chandigarh University where 25000 students had participated. Along with Sri Sri Ravi Shankar, many Bollywood stars like Sanjay Dutt, Varun Sharma etc.
had attended the programme. Honourable Prime Minister Narendra Modi also had joined through video conference. After this programme, a massive number of IBA students had pledged with Mr. Karthik, member of the Art of Living International Centre, for opening a club which will fight against drug addiction. By taking those initiatives, IBA continues to contribute towards the social responsibility which will help the students in their holistic development.
women's leadership summit IBA Campus, Bangalore 9th Feb, 2019 www.nhrdbangalore.com/confluence gurukul@nhrdconfluence.com Women's Leadership Summit NHRD Swayamvar Drug Free India Lakshmi Keerthi Kommineni Aastha Pahlajani Sankha Subhra Roy Batch 18-20 Batch 18-20 Batch 18-20
UDGHOSH 10 VOLUME 1. JANUARY-MARCH 2019 © INDUS BUSINESS ACADEMY Convocation is a very special occasion in every graduates' life, it very well could transcend beyond happiness! So, it was a delight on January 6th, 2019 to provide tribute to batch 16-18 for the 16th convocation ceremony of IBA who were graced with the presence of founder and CEO of TCS, Mr.
Faqir Chand Kohli and Mrs. Swarna Kohli. A lot of great words and thoughts were exchanged which added value to our young minds. It was a pleasure to meet with the seniors and see how great they felt to come back to their alma mater. It was a proud moment for all of them to get their degrees. Many seniors' parents had also come with them whose eyes also sparkled with pride when they saw their child receiving the degree. It was indeed a great day that we had an opportunity to meet with such a great personality and the seniors who inspired us a lot.
Convocation Batch 2016-18 Nausheen Ali Batch 18-20 Book Review Take Me Home gives a summary of the struggles of small town entrepreneurs who have made it big. All the entrepreneurs featured in 'Take Me Home' had one thing in common, they looked for ideas and opportunities first and then growth. The best part of this book is that it doesn't contain technical details. The author is able to strike a fine balance between detail and brevity and presents the audience just as much as they can digest. Businessmen from different regions, religions, linguistic and educational background come together and create a magical harmony of rags to riches.
This book justifies the money you may spend on it and delivers great practical value for upcoming entrepreneurs. It gives academicians good real life examples and cases for classroom discussion.
Some common takeaways I found across are as follows:
Importance of a supportive spouse
Customer centricity
Importance of inspiration
Importance of networking
Hard work, perseverance and honesty Rashmi Bansal, as usual, has done a fantastic job with this book. Suman Subhadarshini Batch 18-20
UDGHOSH 11 VOLUME 1. JANUARY-MARCH 2019 © INDUS BUSINESS ACADEMY achievements Indus Business Academy, Bangalore is proud to announce two major achievements this quarter as it signed MOU with 2 foreign university (Zurich University, Switzerland and Dhyanapura University, Indonesia) and it received the award for the Best Education Brands 2019. The students of Indus Business Academy, Bangalore also made their alma mater proud as they excelled in mangement fests hosted by:-
ISME - International School of Management Excellence BangaloreBUSI-BUZZ 2019
iCAT Design & Media College festmiraki 2k19.
Jain University BangaloreMiMe eclat 2019 Tap the image to know more Tap the image to know more
UDGHOSH 12 VOLUME 1. JANUARY-MARCH 2019 © INDUS BUSINESS ACADEMY Student initiative How & when did this good deed become part of your life? I was interested in doing these kind of activities from the age of 13. Whenever I find time I serve people and the pleasure of serving others is the smile I see on their faces. It keeps me motivating to do more. How often do you spend serving? I never kept a count of it, it just goes in a flow whenever I'm free. But I go on every Saturday evening to AOL after coming to IBA.
Can you share one of your moments in ash ram, good or bad? I meet different people in ashram, I talk with them and there are so many memories. whenever I go, I meet one or more new persons, the interaction with them make me happy. I feel everyone over there does something to others and never expects anything in return, I call it "pure happiness". Let me share an incident. One day I was very hungry as I didn't have food from morning. A passer-by saw me with my hand shivering, offered fruits and asked me to have them. Neither did I know him nor have I met him before, but the helping nature and happiness people express in ashram is so pure.
That's the only reason I go to ashram, to find pure happiness. How do you think you can influence/inculcate these values in the students of IBA? In this busy and stressful life, everyone need to spare sometime for themselves and spend it in doing activities which gives them the ultimate happiness. This serves the purpose of their living rather than mere existence. What else do you do apart from serving food in the Ashram?
I meet and interact with different people and admire their uniqueness. Few people smile back at me and few wish me JAI GURUDEV. Few question me as to why am I doing this and where am I from? They smile and bless me when I answer them. This really makes me happy as well. Helping Hand Sushmita P. Reddy
UDGHOSH 13 VOLUME 1. JANUARY-MARCH 2019 © INDUS BUSINESS ACADEMY Yes, the selection process for Amazon Prime Campus Ambassador is not that easy. When I first came to know about this opportunity I was very excited but at the same time nervous also because there was total 5 rounds and competition was tough.
After getting selected for the last round, I went to appear for the presentation and interview. I literally had no clue about what's going to happen. I just remembered the teachings of my professors and the do's and don'ts that Chandra Kant sir told us in the class. As a Campus ambassador of Amazon in IBA, feels really proud because I am representing Amazon as a face of the company in our campus. It takes a great effort to manage both studies and work side-by-side. The learnings from team Amazon is nourishing me every day.
Amazon Prime Ambassador Arindam Roy
UDGHOSH 14 VOLUME 1. JANUARY-MARCH 2019 © INDUS BUSINESS ACADEMY in a conversation with Akanksha Jaiswal "When you dream of something, and if you put your heart and soul into it, regardless of the gender, the origin you come from or the difficulties you face in the path, the whole universe starts to help you out to achieve it." Even though inspired from a hit Bollywood dialogue, these are the beliefs of our star alumnus, Mrs Akanksha Jaiswal, the owner of "Kullhad", her two start up cafés based on tea which now flourishes in the beautiful city of Ranchi, Jharkhand.
Let's have a glimpse into her amazing life.
Can you take us through your life, right from the beginning of your childhood, your transition from Ranchi to Bangalore? I was born and brought up in Ranchi. I studied in a school named Javahar Vidya Mandir, Shyamali, where the legend MS. Dhoni had also studied and passed out from. I had a keen interest in cooking right from my childhood and started cooking when I was in 6th standard. Whenever I came across any cooking articles in the magazines or newspaper, I found an inclination towards it. Cooking was my passion and I used to invite many relatives and feed them with my new recipes. However, my family didn't want me to choose cooking as my career and therefore, I did Biotechnology from Utkal University, Bhubaneshwar.
I got married at a very young age when I was 20 and in the final year of my graduation. My life's turning point was when I met my husband. He is the one who had guided me and suggested me to do MBA so that I could have the adequate insights about the business aspects which could help me later on.
Can you share any special moment from IBA that you still cherish and share the stories with your family? I cherish Chandu sir's class the most for sure, even if you're cribbing about it, even if you have not done your assignments, even if you're very scared of attending his class, still it is always very exciting. I loved being in the campus no matter whether I was with my friends or alone. The greenery around IBA used to evoke positive vibes within me. And then the Art of Living Ashram next to the college was the best place to hang out and it was so great to do the 3 days course in the Ashram.
UDGHOSH 15 VOLUME 1. JANUARY-MARCH 2019 © INDUS BUSINESS ACADEMY Besides that, all the faculties were always very supportive. Also, I used to have late night gossips with my friends and during classes, I remember how confidently I used to sit and sleep on the first bench. These were the best memories that I recall even today. What do you think is helping you out in your current business and how has your life transitioned when you became an entrepreneur? Having less knowledge about the corporate atmosphere and worklife, the challenge that I faced while starting the business was getting the right type of manpower.
You need good people for working in your kitchen, for cleaning, for housekeeping and other related activities. But I was lucky to have good people around. I realized the value of the relation with people, the bond with them, making them comfortable at your place etc when I used to invite my relatives and serve them with my new recipes during my college days. I had implemented the theories of marketing and other subjects in my business that I had once studied during my MBA. I would again thank IBA as the learnings from it has helped me a lot in my venture and I am proud to be its alumnus. I've always had the support from my husband throughout this journey.
He's my critic who has helped me improve the way to do the business. Of course, the balance which you need is attained by the help of all the people with you. So I would like to give credit to my entire staff. They've been the backbone for the success of Kullhad. My 5 year old son, Vivaan Jaiswal, he has been a real big support for the success of our Café. We see how people usually say their kids are naughty, but the case with Vivaan has been totally opposite. He has been so mature and manageable at such a tender age it's laudable. It was a bit difficult at the beginning to handle the work life, but due to the support by family and friends, things have started to fall into their place.
Can you tell us a little more about Kullhad and what inspired the name? What was the trigger point to start Kullhad and what would you recommend the students of IBA to try at your restaurant? It was very challenging to come up with the "chai" theme. People were making me very doubtful and my mind was full of chaos. But my family and my husband had always supported and guided me. My husband is the most important aspect of my life. He wanted the ambience of the café to be very nice and that people must remember it for its ambience, quality service and its unique name. So we came up with the name "Kullhad" so that the customers could understand by the name itself that it was something related to tea.
Even the logo was designed in a way that it indicated what the place is offering. When we made the menu, we added all sorts of teas, the desi teas (though didn't want to experiment with it initially) and started serving in Kullhad with adding some spices.
Do you have any expansion plans and can we expect Kullhad to be seen in Bangalore? When I started Kullhad in PP compound, Jharkhand, customers were very encouraging and used to ask me when I would open another branch, but I never had a plan of opening a huge restaurant. Later customers of all age groups started coming and this encouraged me further. There were also times when people started to come with offers for franchise. Kullhad comes under a firm named "Paprika foods" and some customers thought that I had taken a franchise from someone which was not the case. An angel investor came and offered us his place which was in Lalpur.
So it was our 2nd project and we prepared the ambience for it even more beautiful than our 1st branch. It got opened on August last year. It is a bit challenging to manage these two, so for now, we have not thought of opening it in Bangalore but if we have something then we would let everyone know about it.
Some piece of advice for the students of IBA who are aspiring to be an entrepreneur in the future? I do have an advice for people who want to open their restaurants or have a startup later in their life. It is that, everything whether good or bad, which is happening in one's life is a lesson which prepares for the future. For startup, you should give your 100% dedication towards where you actually want to work. So, if you want something really dearly then you will definitely get it, provided you work hard and stay dedicated towards it. And you should also seek for feedback from the customers to know whether they are satisfied and have met with their expectations or not.
You should also take the criticism if any, and work on them positively. Also, always stay close to your near and dear ones because they know and understand you better than you know yourself.
UDGHOSH 16 VOLUME 1. JANUARY-MARCH 2019 © INDUS BUSINESS ACADEMY Life at Campus Vasanth Panchami Saraswati, the goddess of knowledge, nature, art and wisdom. On this Vasanth Panchami, IBA was decorated with flowers and diyas. The celebration started with offering the chants of Saraswati vandana and the lamp lightning. As the celebration of festival in IBA means to gather and share, we all participated in the puja and rejoiced. We ended with the distribution of Prasad to everyone. Lakshmi Keerthi Kommineni Batch 18-20 Makara Sankranti Holi Celebration Maha Shivratri This festival filled our day with joyful memories at IBA.
Our first part of the eve is Rangoli competition, where students were invited to showcase their talents. Here comes the interesting part of Pongal "Kite Flying" from afternoon along with our beloved staff members & faculty Richa Sarna, Bhavya Kalra and Dr. Vaishali Agarwal. Students enjoyed flying kites and the audience couldn't take their eyes off it. At the end of the day, the winner for the Rangoli competition was awarded with goodies. This is the most colourful festival celebrated in IBA. A day before Holi, we did the puja called "Holika dahan" by setting up a bonfire and burning the images of Holika.
We had our beloved faculty members who joined our celebrations to make the occasion more delightful. This ritual symbolizes the victory of good over evil. On the day of Holi, Colours were smeared, water was poured over each other representing the celebration of joy. Everyone in IBA family celebrated this festival with joy and bliss. Maha shivratri, a festival honouring lord Shiva with chants and puja. It is the marriage day of Lord Shiva and Goddess Parvati. On this day people do fasting without eating throughout the day. In IBA, on this day, which depicts "the great night of Shiva" we also fast & do Jagaran as anyone at home would celebrate the festival.
Special arrangements are made for those who fast to ensure they don't fall sick. After the completion of puja every devotee break their fast by taking fruits as Prasad. Sree Ramya Radhika Poddar Himanshu Singh Batch 18-20 Batch 18-20 Batch 18-20
UDGHOSH 17 VOLUME 1. JANUARY-MARCH 2019 © INDUS BUSINESS ACADEMY Lohri Celebration Republic Day In the northern part of India, they call it as Lohri, whereas in the southern region they celebrate it as Bhogi. The names may be different but the emotions remain the same. This is the most Delighted festival for farmers as they harvest their crops & make money. As it is the end of the winter season, IBA celebrated it with the bonfire surrounded by the students singing Lohri songs. We enjoyed the warmth of bonfire and smiles at blowing the lanterns in the presence of our staff & faculty Dr Vaishali and Bhavya Kalra.
Republic day is a celebration of real freedom and it symbolizes the day our Indian constitution came into force. We were delighted to honour our tri colour flag remembering all the sacrifices made, with the presence of our chief guest, Air commodore V.S Govindarajan (Vayu sena Medal holder), our beloved Dean Dr Subhash Sharma, CEO Manish Jain and along with the faculty members. There were programs like Patriotic singing, dancing and skits performed by the students. At last, sweets were distributed to all the IBA family.
Neha B. Naga Seshu Batch 18-20 Batch 18-20 INDIAPURA a
Meet the Team Mentors Editors content curators Social Media Ideation and Content creator Dr.
Vaishali Agarwal Mrs. Richa Sarna Aastha Pahlajani Nausheen Ali Shree Ramya Achhula Suman Subhadarshini Vennapusa Devi Vineela Vijesh Nayar Manu Reddy Probal Ghosh Follow us at Facebook For more updates