ANIMATION GERMANY - MADE IN 2016
Page content transcription ( If your browser does not render page correctly, please read the page content below )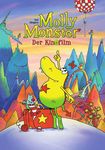 001




                                                  Introduction

The booklet "Animation made in Germany 2016" is published by the
German Producers Alliance – Film & Television and supported by several
regional film funds in Germany with the aim to showcase animation com-
panies that work out of Germany along with their products. It is being
published as a practical handbook at the occasion of the Cartoon Forum
2016 and the workshop on "German Alliances in Animation" organized in
connection with this event. At this workshop German representatives from
the industry and their international counterparts will discuss perspectives,
trends and opportunities in animation focusing on UK and Ireland. This
booklet "Animation made in Germany 2016" expands on a prior initiative
of seven German regional film funds and again this year is supported by
such funds (as listed on page 002).
Each company represented in this booklet has been suggested to be included
by one or more of the regional film funds or other market participants –
without claiming to cover the entire industry. We trust, however, that it
does reflect the great variety of the industry's potential in content, tech-
nique, creativity and style. Additionally it tries to show how the various
target groups of the audience are addressed and how the network of pro-
ducers, film funds and TV partners works in Germany. As such it delivers
a good idea of the German industry and of the portfolio a German busi-
ness partner has to offer.
We hope that you will find this compendium useful to find suitable partners
for your projects in Germany. We encourage you to use the booklet either
as a first step to contact a German producer or to find a new German busi-
ness partner to work with to create colorful new ideas and properties.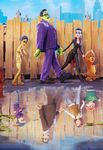 002                                                                                                                                003




      Acknowledgement                                                              German film and media funds
                                                                                                         supporting this booklet


      This booklet and the workshop on "German Alliances in Animation"                        FilmFernsehFonds Bayern (FFF)
      organised at the occasion of the Cartoon Forum 2016 in Toulouse would                   Sonnenstrasse 21
      not have been made possible without the financial support and other input               80331 Munich
      generously provided by various film and media funds.                                    www.fff-bayern.de
      We like to thank them particulary for their support.
                                                                                              Medien- und Filmgesellschaft
      • FilmFernsehFonds Bayern (FFF)                                                         Baden-Württemberg (MFG)
      • Medien- und Filmgesellschaft Baden-Württemberg (MFG)                                  Breitscheidstrasse 4
      • Filmförderung Hamburg Schleswig-Holstein (FFHSH)                                      70174 Stuttgart
      • Mitteldeutsche Medienförderung (MDM)                                                  www.mfg.de
      • nordmedia Film- und Medien­gesellschaft Niedersachsen/Bremen
      • Creative Europe Desk MUNICH – UK – IRELAND                                            Filmförderung Hamburg
                                                                                              Schleswig-Holstein (FFHSH)
      Furthermore we want to thank everybody involved in bringing this booklet                Friedensallee 14-16
      to life by being spontaneously supportive and helpful.                                  22765 Hamburg
                                                                                              www.ffhsh.de

                                                                                              Mitteldeutsche Medienförderung
                                                                                              (MDM)
                                                                                              Hainstrasse 17-19
                                                                                              04109 Leipzig
                                                                                              www.mdm-online.de

                                                                                              nordmedia Film- und Medien­
                                                                                              gesellschaft Niedersachsen/Bremen
                                                                                              Expo Plaza 1
                                                                                              30539 Hannover
                                                                                              www.nordmedia.de



      A publication by the German Producers Alliance – Film & Television
      supported by FFF, MFG, FFHSH, MDM and nordmedia
      Concept and organization: Tania Reichert-Facilides and Andrea Schiefer
      (both Freebird Pictures, www.freebirdpictures.de)
      Cover illustration:
      Trenk, the little Knight:
      © 2015 Universum Film GmbH / blue eyes Fiction / WunderWerk
      A Pig's Tale:
      © motionworks / Studiocanal/Jugendfilm / Melusine Productions
      Raven the Little Rascal – The Big Race:
      © Akkord Film & Thienemann-Esslinger Verlag
      Molly Monster – The Movie:
      © 2016 Sieger / Alexandra Schatz Filmproduktion UG / Little Monster GmbH /
      TrickStudio Lutterbeck GmbH / Slugger Film AB / Peacock Film AG /
      Senator Film Produktion
004                                                                                                                              005




      Table of contents

      001   Introduction           008   AKKORD FILM              054   HAHN FILM                100   SOUL PIX

                                   010	ALEXANDRA SCHATZ          056   HD ENTERTAINMENT         102   SPINTOP ENTERTAINMENT
      002   Acknowledgement
                                         FILMPRODUKTION
                                                                  058   JEP ANIMATION            104   STARGATE STUDIOS
      003   Funding Companies      012   AMBIENT ENTERTAINMENT
                                                                  060   LAVALABS MOVING IMAGES   106   STUDIO 100 MEDIA
      006   Production Companies   014   ANIMATIONSFABRIK
                                                                  062   LIGA 01 COMPUTERFILM     108   STUDIO 88
            & Studios
                                   016   ARRI MEDIA
                                                                  064   LUXX FILM                110   STUDIO FILM BILDER
                                   018   BALANCE FILM
                                                                  066   LUXX STUDIOS             112   STUDIO FIZBIN
                                   020   BASTEI MEDIA
                                                                  068   M4E                      114   STUDIONICE
                                   022   BIGHUGFX
                                                                  070   MACKEVISION              116   STUDIO RAKETE
                                   024   BLUE EYES FICTION
                                                                  072   M.A.R.K. 13              118   THE SOULCAGE DEPARTMENT
                                   026   BÜRO ACHTER APRIL
                                                                  074   MORRO IMAGES             120   TRADEWIND PICTURES
                                   028   B-WATER STUDIOS
                                                                  076   MOTIONWORKS              122   TRAFFIX ENTERTAINMENT
                                   030   CALIGARI FILM
                                                                  078	MOVIEBRATS STUDIOS        124   TRICKSTUDIO LUTTERBECK
                                   032   CELLULOID VFX
                                                                  080   NFP ANIMATION FILM       126   TRIKK17
                                   034   CHIMNEY
                                                                  082   PIXABLE STUDIOS          128   TRIXTER
                                   036   CONSTANTIN FILM
                                                                  084   PIXOMONDO                130	ULRICH SEIS
                                   038   DAYWALKER STUDIOS                                             MEDIENGESTALTUNG
                                                                  086	RAINER LUDWIGS
                                   040   DIGI TRICK, GERD WANIE         IMAGE BUILDING           132   ULYSSES

                                   042   FABIAN&FRED              088   REKLAME FX               134   UNEXPECTED

                                   044   FFL FILM- UND            090   ROTHKIRCH CARTOON-FILM   136   UNIVERSUM FILM
                                         FERNSEH-LABOR
                                                                  092   SCANLINE                 138   VIRGIN LANDS
                                   046   FISH BLOWING BUBBLES
                                                                  094   SCHESCH FILMKREATION     140   VISUAL DISTRACTIONS
                                   048	FREEBIRD PICTURES
                                                                  096   SCOPAS MEDIEN            142   WUNDERWERK
                                   050	FROGFISH STUDIOS
                                                                  098   SERU FILM                144   ZEITLAND
                                   052   GLÜCKLICHER MONTAG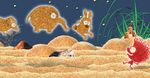 008                                                                                                                                       009




      AKKORD FILM

      Akkord develops and produces TV series and European
                                                                 RABBIT SCHOOL –
      feature films with a special focus on animated family      GUARDIANS OF THE GOLDEN EGG
      entertainment. Founded in 2001 and based in Berlin,        1
      with subsidiaries in Hamburg and Stuttgart, the com-       PRODUCTION: release 2017
      pany's expertise lies in story development and interna-    FORMAT: feature film, 74 min.
      tional co-productions. Akkord benefits from 25 the years   BROADCASTER: NDR, SWR

      of international producing experience of its owner and     FUNDING: FFF, MFG, FFHSH,

      CEO, Dirk Beinhold, who has worked on Hollywood            Filmstiftung NRW, Medienboard
                                                                 Berlin-Brandenburg, DFFF, FFA,       1
      films as Creative Executive at New Regency, Co-Head        nordmedia, MEDIA
      for German Fiction Production at Pro7 and Head of          PRODUCTION STRUCTURE: Virgin Lands
      Creative Production at Studio Babelsberg. After pro-       GmbH, NDR, SWR
      ducing international art-house co-productions such as
      Dear Enemy (2004), L'Avion (2005) and Afterwards           RAVEN THE LITTLE RASCAL –            THE HEINZELMÄNNCHEN
      (2007), as well as the international event mini-series,    THE SERIES                           4
      Ben Hur (2010), Akkord completed its first animated        2                                    PRODUCTION: release 2019
      feature film, Raven The Little Rascal, in 2012. Raven      PRODUCTION: release 2016             FORMAT: feature film, 74 min.
      The Little Rascal – The Big Race was released in Ger-      FORMAT: TV series, 52 x 12 min.      BROADCASTER: in negotiation
                                                                 BROADCASTER: SWR, NDR                FUNDING: financing in process
      man-speaking territories (August 2015) and in France
                                                                 FUNDING: MEDIA, MFG, nordmedia,
      (October 2015, La Course Du Siècle). Further regions       FFHSH
      included Turkey, Poland and South Korea. Additionally,     PRODUCTION STRUCTURE: SWR, NDR
      Akkord is currently producing a 52 x 12 min. TV series
                                                                                                                                      2
      of Raven's adventures. While the Raven films and series    RAVEN THE LITTLE RASCAL –
      target mostly a pre-school audience, Akkord is currently   HUNT FOR THE LOST TREASURE
      enlarging its scope to encompass family entertainment      3
      as a whole. This includes the upcoming animation fea-      PRODUCTION: release 2019
      ture, Rabbit School (Die Häschenschule), set for an        FORMAT: feature film, 74 min.
                                                                 BROADCASTER: SWR, NDR, HR
      Easter-release in 2017 by Universum Film in Germany
                                                                 FUNDING: MFG, Land Hessen –
      and Gebeka Films in France, as well as Akkord Film's
                                                                 HessenInvestFilm, Medien­board
      next 3D/CGI-animated feature film, The Heinzelmänn­­       Berlin-Brandenburg, nordmedia
      chen. Further feature films and TV series are currently    PRODUCTION STRUCTURE: SWR, NDR, HR
      in development.
                                                                                                      3




                                                                 Akkord Film Produktion GmbH
                                                                 Arndtstrasse 34
                                                                 10965 Berlin (Germany)
                                                                 Contact: Dirk Beinhold
                                                                 Phone: 	 +49_ 30_609 89 80 30
                                                                 E-mail: 	 info@akkordfilm.com
                                                                 Web:      www.akkordfilm.com

                                                                                                                                      4
010                                                                                                                011




      ALEXANDRA SCHATZ FILMPRODUKTION

      Since 1986, Alexandra Schatz has developed, directed
                                                                   TED SIEGER'S MOLLY MONSTER –
      and produced over 150 animated short films and sev-          THE MOVIE
      eral TV series for children.                                 1
      She has co-operated with a wide range of international       PRODUCTION: release
                                                                                     September 2016
      children's book authors and illustrators such as Rotraut     FORMAT: feature
                                                                                 film, 70 min.
      Susanne Berner, Axel Scheffler, Tomi Ungerer, Tony           FUNDING: nordmedia, Film- und

      Ross, Satoshi Kitamura, Jeanne Willis and Ole Könnecke.      Medienstiftung NRW, Kuratorium
      Several of her productions were awarded the "Friedrich-      junger deutscher Film, BKM,
                                                                   DFFF, SRG SSR, BAK, Berner Film-
      Wilhelm-Kurzfilmpreis", "Der Goldene Spatz", First           förderung, Züricher Filmstiftung,
      Prize at Tokyo Children's Filmfestival, or the "Magnolia     MEDIA, Eurimages, Swedish Film
      Award" at the International Shanghai TV Festival.            Institute
      Among her productions are the television program for
      pre-school children Marvellous Milly (26 x 5 min.),          KARLCHEN
      What The Little Bear Says (4 x 4 min.), the TV special,      2
      The Fourth King (26 min.).                                   PRODUCTION: in
                                                                                development
      In 2007, Alexandra Schatz Filmproduktion set up the          FORMAT: pre-school series,
      international co-production between Little Monster           52 x 5 min. and feature film, 70 min.
                                                                   FUNDING: nordmedia
      GmbH, Switzerland, Slugger Film AB, Sweden and                                                       1
      Trickstudio Lutterbeck GmbH, Germany to develop
      and produce the pre-school series, Ted Sieger's Molly        FERDINAND UND PAULA
                                                                   3
      Monster (52 x 5 min.), as well as a TV special Molly
      And The Christmasmonster (26 min.). The pre-school           PRODUCTION: release 2016
                                                                   FORMAT: TV series, 13 x 3,5 min.
      animation feature Molly Monster – The Movie, is cur-
                                                                   BROADCASTER: RBB, MDR, KiKA
      rently in production with Senator Film GmbH, Little          PRODUCTION STRUCTURE: RBB, Digitrick
      Monster GmbH, Peacock Film GmbH, Sluggerfilm AB
      and TrickStudio Lutterbeck GmbH.
                                                                   TED SIEGER'S MOLLY MONSTER
      The pre-school series, Karlchen, based on the bestseller     4
      children's books by R.S. Berner, as well as the pre-school
                                                                   PRODUCTION: released   2009-2011
      feature, Karlchen, are currently in development.             FORMAT: TV   series, 52 x 5 min.

                                                                                                               3




                                                                   Alexandra Schatz Filmproduktion UG
                                                                   (haftungsbeschränkt)
                                                                   Am Klagesmarkt 9 (Hinterhaus)           2
                                                                   30159 Hannover (Germany)
                                                                   Contact: Alexandra Schatz
                                                                   Phone: +49_511_39 33 15
                                                                   E-mail: Alexandra.Schatz@t-online.de

                                                                                                               4
012                                                                                                          013




      AMBIENT ENTERTAINMENT

      Founded in 1998, Ambient Entertainment, at the time
                                                                 IMPY'S ISLAND
      comprised of a small team of a handful of dedicated
      people, set out on the adventure of producing Back To      PRODUCTION: released  2008
                                                                 FORMAT: CGI   animation feature film,
      Gaya – one of the first CGI movies not created by a
                                                                 87 min.
      major US studio. Today, Ambient Entertainment has
      a fully equipped production pipeline for CGI movies,
      starting with character and set development, all the way
                                                                 HAPPY FAMILY
                                                                 1
      to rendering the final image. Our supervisors and team
                                                                 PRODUCTION: in   production
      members have international experience and credits with
                                                                 FORMAT: animation    feature film,
      a variety of major animated and VFX films. Ambient         90 min.
      Entertainment has been specializing in CGI-animated        FUNDING: nordmedia, FFA, DFFF
      film production, and has produced, either for its own
      in-house productions, or as commissioned work for
      and with Warner Bros., Constantin Film or Bavaria
      Entertainment, five full-length CGI animation fea-
      tures, (Back to Gaya, Impy's Island, Impy's Wonder­
      land, Animals United, Tarzan) – all of which were
      released world-wide, covering the entire value chain
      from cine­ma to Free TV. The look and feel of Ambient
      Entertainment's oeuvre covers the full spectrum from
      a cartoon approach to photorealism, and our carefully
      grown and constantly updated production pipeline has
      allowed us to deliver high quality animation to the mar-
      ket for more than 15 years – with no end in sight.
      Now Ambient Entertainment has a core team of 75 em­­­
      ployees, which may be upsized to over 100, depending
      on the production needs and project status. It combines
      all elements of CGI animation, such as character set-up
      and rigging, set-building and construction, muscle-based
      rigs and set-up, cloth-simulation, VFX of all types,
      lighting, compositing, camera, editing and rendering.




                                                 Ambient Entertainment GmbH & Co. KG
                                                 Wilhelmstrasse 4
                                                 30171 Hannover (Germany)
                                                 Contact: Sebastian Riemen
                                                 Phone: +49_511_844 89 90
                                                 E-mail: info@ambient-entertainment.de
                                                 Web:     www.ambient-entertainment.de

                                                                                                         1
014                                                                                                               015




      ANIMATIONSFABRIK

      Animationsfabrik is an animation production company,
                                                                 MICK – THE KOBOLD CHEF
      specialized in 3D animation, cartoon movies and
                                                                 1
      visual effects.
                                                                 PRODUCTION: in development
      Founded in May 2000, the company provides concept          FORMAT: TV   series, 26 x 21 min.
      planning and realization of animated movie productions
      in 2D, 3D and digital visual effects for advertisements,
                                                                 THE 7 TH DWARF
      cinema and television. With offices located in Hamburg     2
      and Cologne, Animationsfabrik has been involved in
                                                                 PRODUCTION: released   2014
      the production of twelve theatrical motion pictures,       FORMAT: animation    feature film, 3D,
      several series and a large number of commercials.          87 min.
      As a one-stop production house, the company also offers
      several individual production steps, such as composit-     ANOTHER DAY OF LIFE
      ing, 3D modeling, motion capturing or HD editing.          3
      Furthermore, the company supports its customers in         PRODUCTION: in   production
      story and project development, offering creative and       FORMAT: animation    feature film,
      logistic services, as well as consultation for planning    80 min.
      and managing large-scale movie projects.                   PRODUCTION STRUCTURE: Wüste Film,
                                                                 Kanaki Films (Spain), Platige
      Due to its long experience in the business and its con-
                                                                 Image (Poland), Walking The Dog
      tribution to many animated films, series and commer-       (Belgium)
      cials, Animationsfabrik can draw on a large pool of
      creative, technological and logistical know-how, which
      enables us to cover all aspects of cartoon productions
      at a very high artistic level – from storyboards and
      designs in 2D animation through to the whole digital                                                1
      finalization – all within a calculable and reasonable
      time frame.
      Since 2012, Animationsfabrik has developed its own
      portfolio of animated features and TV series. We are
      also reliable co-production partners for international
      feature film projects.




                                                                 Animationsfabrik GmbH
                                                                 Donnerstrasse 20
                                                                 22763 Hamburg (Germany)
                                                                                                              3
                                                                 Contact: Sunita Struck
                                                                 Phone: +49_ 40_398 41 50
                                                                 E-mail: mail@animationsfabrik.de
                                                                 Web:     www.animationsfabrik.de

                                                                                                          2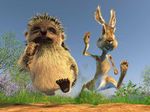 016                                                                                                                                           017




      ARRI MEDIA

      Arri was founded in 1917 and is today the world's larg-
                                                                 SNOWDEN                           HITMAN: AGENT 47
      est maker of professional film equipment. 18 "Academy
                                                                 1                                 4
      Awards" and innumerable other major awards bear
                                                                 PRODUCTION: release 2016          PRODUCTION: released August 2015
      witness to the innovative achievements of this global      FORMAT: feature film, 134 min.    FORMAT: feature film, 96 min.
      enterprise.                                                FUNDING: DFFF, FFA, FFF           FUNDING: DFFF, FFA, Medienboard
      With its head office in Munich and branches in Berlin,     PRODUCTION STRUCTURE: Endgame     Berlin-Brandenburg
      Cologne, Frankfurt, Halle and Ludwigsburg, Arri            Entertainment (USA), Vendian
      Media is Germany's largest postproduction facility and     Entertainment (USA), KrautPack
                                                                 Entertainment
      offers all creative and technical services for sound and
      picture at the highest level. Our VFX department pro-
      vides a full-service package for compositing, 3D ani-      CLOUD ATLAS
                                                                 2
      mation and film titles that begins long before the start
      of filming and includes personal consulting, concepts      PRODUCTION: released 2012
                                                                 FORMAT: feature film, 172 min.
      from the art department, shooting assistance on loca-      BROADCASTER: ARD
      tion and top-quality realization and finalizing. Our       FUNDING: DFFF, FFA, Medienboard
      VFX artists have a long track record of award-win-         Berlin-Brandenburg, Film- und
      ning, internationally successful productions, and they     Medienstiftung NRW
                                                                 PRODUCTION STRUCTURE: X-Filme
      are supported by experienced technicians and a
                                                                 Creative Pool
      high-performance network of outstanding freelancers.
      A specially designed workflow connects the VFX
      departments at all Arri venues, ensuring smooth opera-     A HOLOGRAM FOR THE KING
                                                                 3
      tions, and thanks to our unique proprietary database,
      clients can be informed on a daily basis as to the costs   PRODUCTION: released 2016
                                                                 FORMAT: feature film, 98 min.
      and status of each of their VFX shots.                     BROADCASTER: ARD
      Arri Media's productions encompass international and       FUNDING: DFFF, FFA, Medienboard
      German-language films, TV movies and commercials,          Berlin-Brandenburg, Film- und
                                                                 Medienstiftung NRW                1                                  2
      and media installations for events and fairs.
                                                                 PRODUCTION STRUCTURE: X-Filme
                                                                 Creative Pool




                                                                 Arri Media GmbH
                                                                 Türkenstrasse 89
                                                                 80809 Munich (Germany)
                                                                 Contact: Dominik Trimborn
                                                                 Phone: +49_89_38 09 20 73
                                                                 E-mail: dtrimborn@arri.de
                                                                 Web:     www.arrimedia.de

                                                                                                   3                                      4
018                                                                                                                                                                       019




      BALANCE FILM

      Balance Film is a German production company that                                                      Currently, Balance is working in the new exciting field
                                                                   THE SANDPIXIES
      produces films in a wide array of animation techniques                                                of AnimaDoc-Film, which combines elements of docu-
                                                                   1
      and whose excellent reputation is based on stylistic                                                  mentary and animated film. This collaboration with
                                                                   PRODUCTION: season  3 released 2017,
      diversity. The company develops and produces short           season 2 released 2012                   several European documentary companies enables
      films, series and movies in drawn animation, cut-out         FORMAT: TV series, 39 x 5 min.           Balance Film to acquire new technical know-how.
      and 2D computer animation. Additionally, Balance             FUNDING: MDM                             Last but not least, promoting new artistic talent is an
      Film recently provided services in animation (rotoscop-      PRODUCTION STRUCTURE: RBB, MDR,          important pillar in the company's overall work.
      ing) for the Czech/German/Slovak co-production Alois         NDR, Zabelle inc. (Canada)
      Nebel, and is proud to have been involved with this
      film, the winner of the European Film Award in the           IT'S HIGH TIME, HEROLD!                                                                            1

      Animated Feature Film category.                              2

      Both of the company's joint managing directors, Grit         PRODUCTION:released 2016
      Wißkirchen and Ralf Kukula, have over 25 years of            FORMAT: short film, 8 min.
                                                                   FUNDING: FFA, BKM, MDM, SLM,
      experience in the business and are linked with the for-      Kulturstiftung Sachsen
      mer's DEFA-Studio of Animation Films.
      The technique that has become Balance Film's trade-
                                                                   ALOIS NEBEL
      mark is sand animation. This involves creating figures       3
      and shapes using coal dust, sand or other particulate
                                                                   PRODUCTION: released  2012
      substances, which are sprinkled onto a glass panel, lit      FORMAT: feature film, 84 min.
      from below, and animated. Balance Film has enhanced          FUNDING: Czech Film Fund, Czech TV,
      this technique and created the world's first sand anima-     MDM, Eurimages
      tion series for children: The Sandpixies – a German/
      Canadian production – for ARD and KiKA's Sandmann.           WIDER HORIZONS                           2                                                         3
      Apart from TV, Balance has completed multiple projects       4
      in all sorts of different styles and animation techniques,   PRODUCTION: released 2015
      such as Pretty Anna Lena, which was awarded the              FORMAT: animadoc film, 30 min.
      "Kurz­­filmpreis" of the Friedrich-Wilhelm-Murnau-           FUNDING: MDM, SLM, Kulturstiftungen
                                                                   Sachsen u. Sachsen-Anhalt,
      Stiftung.
                                                                   Mecklenburg-Vorpommern
                                                                   PRODUCTION STRUCTURE: MDR




                                                                   Balance Film GmbH
                                                                   Friedrichstrasse 14
                                                                   01067 Dresden (Germany)
                                                                   Phone: +49_351_490 37 80
                                                                   Contact:	Grit Wißkirchen, Ralf Kukula
                                                                   E-Mail: info@balancefilm.de
                                                                   Web:      www.balancefilm.de

                                                                                                            4
022                                                                                                        023




      BIGHUGFX

      BigHugFX GmbH is a dynamic visual effects studio
                                                                    MARA UND DER FEUERBRINGER
      based in Munich, Germany. The team consists of ex­-
                                                                    1
      perienced filmmakers, animators and visual effects
                                                                    PRODUCTION: released  2013-2014
      professionals. We pride ourselves in using a hands-on-        FORMAT: feature film, 90 min.
      approach and in team's ability to find efficient solutions.   PRODUCTION STRUCTURE: Ratpack
      We take pride in thinking outside of the box not only         Produktions GmbH
      in digital realms, coming up with the best and most
      efficient ways to get the best possible image. Our crea-      JURASSIC PARK KAMPAGNE SCIFI
      tive and technical pipelines propel projects forward,         CHANNEL
      without losing its spirit. While specializing in high-end     2

      visual effects for film, we also work on TV series and        PRODUCTION: released 2015
      commercials, as well as event-presentations and stereo-       FORMAT: TVtrailers, 3 x 30 sec.
                                                                    BROADCASTER: NBC-SCiFi Channel     1
      scopic installations. Most importantly: We love what
      we do. And it shows.
                                                                    HOT PURSUIT
                                                                    3

                                                                    PRODUCTION: released  2014
                                                                    FORMAT: feature film, 90 min.
                                                                    PRODUCTION STRUCTURE: MGM (Metro
                                                                    Goldwin Meyer)


                                                                    CREED
                                                                    PRODUCTION: inproduction
                                                                    FORMAT: feature film, 90 min.
                                                                    PRODUCTION STRUCTURE: MGM




                                                                                                       2




                                                                    BighugFX GmbH
                                                                    Menterschwaigstrasse 4
                                                                    81545 Munich (Germany)
                                                                    Contact: Benedikt Laubenthal
                                                                             Tommy Krappweis
                                                                    Phone: +49_89_693861151
                                                                    E-mail: b.laubenthal@bighugfx.de
                                                                    Web:     www.bighugfx.de
                                                                                                       3
024                                                                                                                                              025




      BLUE EYES FICTION

      Founded in 2003, Blue Eyes Fiction (beF) is a film pro-
                                                                  LILLY THE WITCH –                    YOKO
      duction company that produces feature films for thea­       THE DRAGON AND THE MAGIC             3
      trical release, DVD, TV and VoD exploitation.               BOOK / THE JOURNEY TO
                                                                                                       PRODUCTION:released 2012
      Corinna Mehner is the managing director and head of         MANDOLAN
                                                                                                       FORMAT: feature film, 102 min.
      development and production. Mehner has worked in the        1
                                                                                                       FUNDING: DFFF, FFF, FFA, MFG,
      film industry since 1992 and gained extensive expe­rience   PRODUCTION: released  2009/2011      Land Hessen – HessenInvestFilm,
                                                                  FORMAT: feature film, 89/86 min.     Medienboard Berlin-Brandenburg,
      in production and financing with acknowledged creative
                                                                  FUNDING: DFFF, FFF, Österrei­c hi­   Bayerischer Bankenfonds, Öster-
      and financial partners in Germany before founding her
                                                                  sches Filminstitut, Eurimages,       reichisches Filminstitut, Filmfonds
      company. BeF aims to produce high quality pro­ducts for     Council of Europe, FFA, Film-        Wien, ORF Film/Fernseh-Abkom-         1
      an international audience, with an emphasis on large-       fonds Wien, Medienboard              men, Swedish Film Institute, MEDIA
      budget mainstream feature films, while also supporting      Berlin-Brandenburg, Bayerischer
      debut films of a young generation. BeF established its      Bankenfonds, ORF Film/Fernseh-
                                                                  Abkommen, Instituto de la            HELP, I SHRUNK MY TEACHER
      position as a producer of Familytainment movies by
                                                                  Cinematografía y de las Artes        4
      adapting the book series, Lilly The Witch, into two         Audiovisuales, Audiovisual           PRODUCTION:released 2015
      films for Disney and Yoko for Sony. For these live-ac-      S.G.R., Institut Català de les       FORMAT: feature film, 90 min.
      tion films with CG characters, beF set up a strong EU       Indústries Culturals, MEDIA          FUNDING: DFFF, Film- und Medien-
      co-production network, to create Familytainment with                                             Stiftung NRW, FFF, FFA, Land
      international potential.                                                                         Hessen – HessenInvestFilm,
                                                                  TRENK, THE LITTLE KNIGHT –
                                                                  MOVIE                                Österreichisches Filminstitut,
      Since 2011, beF has ventured into the 2D market by
                                                                                                       Filmfonds Wien, ORF Film/
      producing the TV series, Trenk, The Little Knight,          2
                                                                                                       Fernseh-Abkommen
      based on Kirsten Boie's books, successfully broad-          PRODUCTION: released 2015
                                                                  FORMAT: featurefilm, 75 min.
      casted by ZDF and the eponymous theatrical film. In
                                                                  BROADCASTER: ZDF
      2014, beF shot the technically demanding feature, Help,
                                                                  FUNDING: FFHSH, DFFF, FFA, FFF,
      I Shrunk My Teacher. For the first time, beF introduced     Österreichisches Filminstitut,
      a shrunken main character in a German theatrical film.      Filmfonds Wien, ORF Film/Fern­
      With 400 VFX shots filmed with a motion control sys-        seh-Abkommen, MEDIA
      tem, the film boasts an exceptional look and was re­-                                                                                  2
      leased by Sony in the winter of 2015-16 with huge suc-
      cess. Reaching 1.1 m admissions in Germany, beF is
      now developing the sequel to be shot in early 2017,
      shortly after the Christmas Adventure: Lilly The Witch
      Saves Christmas, to be shot in the winter of 2016-17.



                                                                  Blue Eyes Fiction GmbH & Co. KG
                                                                  Müllerstrasse 1
                                                                  80469 Munich (Germany)
                                                                  Contact:	Corinna Mehner
                                                                  Phone: +49_89_32 49 07 500
                                                                  E-mail: fiction@blueeyes.de
                                                                  Web:      www.blueeyes.de

                                                                                                       3                                     4
026                                                                                                                                                027




      BÜRO ACHTER APRIL

      Since 2006, Büro Achter April has been developing
                                                                  DAGNER                                 SECOND GLANCE
      animations and interactive content for advertising cam­
                                                                  1                                      4
      paigns, educational media, title designs, music videos,
                                                                  PRODUCTION: released 2015              PRODUCTION: released 2015
      visual narratives, and exhibitions. Hallmarks of our work   FORMAT: music video for Dan Freeman    FORMAT: animated, augmented
      include animated illustrations that develop in a given      And The Serious directed by Michael    reality application
      space, as well as three-dimensional graphic elements        Fragstein, performed by Igor Weiss     BROADCASTER: exhibition

      that merge with film content to form a new entity.          BROADCASTER: online                    FUNDING: Ministerium für Wissen-
                                                                  PRODUCTION STRUCTURE: Walking On The   schaft, Forschung und Kunst
                                                                  Moon                                   Baden-Württemberg
                                                                                                         PRODUCTION STRUCTURE: Carolin Jörig

                                                                  AÉROPORTS DE PARIS                                                           1
                                                                  2

                                                                  PRODUCTION: released 2016
                                                                  FORMAT:rebrand teaser for corporate
                                                                  communications directed by
                                                                  Michael Fragstein, produced by
                                                                  Herve Lopez
                                                                  BROADCASTER: online, event visuals
                                                                  PRODUCTION STRUCTURE: Lord of Barbès
                                                                  (France), Agence Babel (France),
                                                                  Diner au Motel (France)


                                                                  YOSSEL RAKOVERS SPEAKS TO GOD
                                                                  3

                                                                  PRODUCTION: released 2013
                                                                  FORMAT:animated stage projection
                                                                  directed by Arie Zinger
                                                                  BROADCASTER: Jüdisches Museum
                                                                  Berlin, Thalia Theater Hamburg         2                                     3
                                                                  PRODUCTION STRUCTURE: FM Einheit,
                                                                  KIAVE UG, xailabs GmbH




                                                                  Büro Achter April
                                                                  Rotenbergstrasse 39
                                                                  70190 Stuttgart (Germany)
                                                                  Contact: Michael Fragstein
                                                                  Phone: +49_711_912 910 60
                                                                  E-Mail: buero@8apr.de
                                                                  Web:     www.8apr.de

                                                                                                         4
028                                                                                                              029




      B-WATER STUDIOS

      We love animation!
                                                                    FOUR AND A HALF FRIENDS
      B-Water Studios was founded in the summer of 2012
                                                                    1
      by highly experienced animation producers and
                                                                    PRODUCTION: in production
      creatives.                                                    FORMAT: TV   series, 26 x 26 min.
      We love animation, whether it's 2D or 3D, traditional
      or edgy styles. It's our pleasure to create TV series and
                                                                    PINOCCHIO
      feature film productions.
                                                                    2
      Building on our substantial experiences over the past
                                                                    PRODUCTION: released   2013
      20 years, we are constantly improving our workflow            FORMAT: animation    feature film,
      and our technical set up in order to always be able to        2 x 90 min.
      produce the highest screen value for the best budgets.        BROADCASTER: WDR                     1
      We offer very competitive prices and deliver on time,         PRODUCTION STRUCTURE: FFP

      even on tight schedules. We also offer co-financing
      possibilities.                                                LEO & PISA GANG
      Located in Europe, we see ourselves as an attractive          3

      alternative to production facilities in Asia, which require   PRODUCTION: indevelopment
      long distance traveling overseas supervisors and the          FORMAT: TV series, 52 x 11 min.
                                                                    PRODUCTION STRUCTURE: FFP
      possibility of encountering cultural differences in the
      perception of creativity and business. Our studio, on
      the contrary, is close to our European clients so that        YINGYANG DRAGONS
                                                                    4
      our partners and customers can always join in on the
                                                                    PRODUCTION: in   development
      production.
                                                                    FORMAT: animation    feature film,
      We are currently producing two TV series in develop-
                                                                    90 min.
      ment and one feature film.


                                                                                                         2   3




                                                                    B-Water Studios GmbH
                                                                    Schaafenstrasse 25
                                                                    50676 Cologne (Germany)
                                                                    Contact: Dirk Hampel
                                                                    Phone: +49_172_43 25 381
                                                                    E-mail: info@b-waterstudios.com
                                                                    Web:     www.b-waterstudios.com

                                                                                                         4
030                                                                                                               031




      CALIGARI FILM

      Caligari Film is one of the leading production compa-
                                                                  COCONUT THE LITTLE DRAGON
      nies in Germany in the field of animated feature films
                                                                   1
      and series. For 30 years, the company has stood for
                                                                  PRODUCTION: 1st feature film
      expertise in creating and developing successful family      released 2014 , 2nd feature film in
      entertainment formats for the national and interna-         development
      tional TV and cinema market. Along with high quality        FORMAT: feature films in 3D, 85 min.

      animation, Caligari creates productions in all genres       BROADCASTER: ZDF, KiKA
                                                                  FUNDING: FFF, FFA, MFG, DFFF, BKM
      from fiction to documentaries and factual entertain-
      ment – it's the story that decides which format and
      technique is used.                                          KNIGHT RUSTY
      The feature films have had an average audience of            2
                                                                                                          1
      600,000 viewers in German-speaking territories and          PRODUCTION: 1st feature film released
      are sold world-wide. Numerous productions of Caligari       2013, 2 feature film release 2017
                                                                            nd

                                                                  FORMAT: feature films in 3D, 85 min.
      Film were nominated for all prestigious TV and movie        FUNDING: DFFF, MFG, FFA, FFF,
      awards. Among others, the company has won the Ger-          Medienboard Berlin-Brandenburg,
      man Film Award, the German Comedy Award, the Kid's          Film- und Medienstiftung NRW
      Jury Award of the Chicago International Children's Film
      Festival and the Kinder-Medien-Preis "Der weisse Ele-       CAPT'N SHARKY
      fant" three times.                                           3
      Currently, Caligari Film is producing the feature film,     PRODUCTION: release 2017
      Rusty Knight 2, which premieres in January 2017.            FORMAT: feature film in 3D, 85 min.
      Additional animated feature films are in production to      FUNDING: FFF, FFA, DFFF, MDM

      be released in 2017 and 2018 including Capt'n Sharky
      and Coconut The Little Dragon 2.                            PRINCESS LILLIFEE
      In addition to its head office in Munich, Caligari Film      4
                                                                                                          2   3
      has subsidiaries in Stuttgart (Traffix Entertainment for    PRODUCTION: 1st feature film released
      animation programs), Cologne (Caligari Entertainment)       2009, 2nd feature film released 2011
                                                                  FORMAT: feature films, 75 min.
      and Berlin (Synergy film for live-action productions).
                                                                  FUNDING: Film- und Medienstiftung
                                                                  NRW, FFA, DFFF, Minitraité




                                                 Caligari Film- und Fernsehproduktions GmbH
                                                 Reisingerstrasse 5
                                                 80333 Munich (Germany)
                                                 Contact:	Gabriele M. Walther, Sophie Werdin
                                                 Phone: +49_ 89_548 09 50
                                                 E-mail: info@caligari-film.de
                                                 Web:      www.caligari-film.de

                                                                                                          4
032                                                                                                                                                                      033




      CELLULOID VFX

      Since its beginnings in 2008, Celluloid VFX has                                                      For all their compositing needs, they equally rely on
                                                                 UNDERWORLD: AWAKENING
      prided itself on technical expertise, as well as a pro-                                              the latest software and hardware. In-house programs
                                                                 1
      found understanding of the aesthetics of a well-com-                                                 are routinely designed for most projects, helping them
                                                                 PRODUCTION: released    2012
      posed VFX shot. With credits including the Under­          FORMAT: feature   film, stereoscopic 3D   achieve a close interlocking of 3D/CG and compositing.
      world franchise, Crank 2 and The Lincoln Lawyer,                                                     This means clients wishes and last minute changes can
      Celluloid VFX has a proven pipeline for handling                                                     be implemented in the compositing phase thereby avoid­-
                                                                 MAD ABOUT THE SEA
      large amounts of complex VFX shots, in 2D or stereo        2
                                                                                                           ing lenghty CG renders.                                   1
      3D. With a client base ranging from household brands
                                                                 PRODUCTION: released
                                                                                  2013
      to cult genre directors and established production         FORMAT: TV
                                                                         and cinema commercial
      companies, Celluloid VFX and its international team        for SWATCH, 60 sec.
      of artists thrive on an eclectic mix of projects and
      their challenging diversity.                               METAMORPHOSIS
      Celluloid VFX is the proud recipient of the 2013           3
      Animago Award for "Best Advertising Production" for        PRODUCTION: released
                                                                                    2014
      their work on the Swatch – Mad About The Sea TVC.          FORMAT: TVand cinema commercial
      Celluloid VFX has handled set supervision for many         for BZgA, 2 x 40 sec.
      German and US projects, such as Gamer, Underworld
      – Rise Of The Lycans and Underworld: Awakening 3D.
      For the latter, the Celluloid crew carried out the LiDAR
      scanning, creating several hundred scans of all major
      sets and props. With the help of proprietary tools, they
      then imported the acquired data to various 3D appli-
      cations. An in-house developed HDR robot which
      shoots a 150-MP-360° panorama at 18 F-stops under
      a minute also belongs to the company's set equipment.
      Photo-real backgrounds, animated characters, blood,
      avalanches, exploding window panes, bee swarms –                                                     2
      challenging creations are the kind of work Celluloid
      VFX is most often awarded for. If a shot is technically
      and artistically demanding, they welcome it with open
      arms!




                                                                 Celluloid VFX GmbH
                                                                 Paul-Lincke-Ufer 39/40
                                                                 10999 Berlin (Germany)
                                                                 Contact:	Holger Hummel,
                                                                           Michael Landgrebe
                                                                 Phone: +49_30_547 352 20
                                                                 E-mail: mail@celluloid-vfx.com
                                                                 Web:      www.celluloid-vfx.com
                                                                                                           3
036                                                                                                          037




      CONSTANTIN FILM

      Constantin Film has been synonymous with quality and
                                                                   TARZAN 3D
      success for over 30 years. It has played a crucial role in
                                                                   1
      establishing German cinema both nationally and inter-
                                                                   PRODUCTION: released 2014
      nationally. Between 1977, when Bernd Eichinger estab-        FORMAT: stereoscopic  3D animation
      lished the company, and 2009, when it was integrated         FUNDING: DFFF, FFA, FFF, BKM,
      into the media conglomerate Constantin Medien AG,            nordmedia
      Constantin Film emerged as the most successful inde-
      pendent production and distribution company in the           ANIMALS UNITED
      German media industry. Constantin Film's operations          2
      include German and English language feature films,           PRODUCTION: released 2010
      theatrical distribution, home entertainment distribu-        FORMAT: stereoscopic  3D animation    1
      tion, licensing and television production.                   FUNDING: DFFF, FFA, FFF, nordmedia

      Constantin Film's diverse slate includes box office hits
      and award-winning films alike, ranging from comic            IMPY'S WONDERLAND
      book to literary adaptations, historical dramas, action      3

      and genre films, among them The Neverending Story,           PRODUCTION: released 2008
      The Fantastic Four film franchise, The Name Of The           FORMAT: 3D animation
                                                                   FUNDING: DFFF, FFA, FFF, nordmedia
      Rose, Wickie The Mighty Viking, Nowhere In Africa,
      Downfall, The Baader Meinhof Complex, Pope Joan,
      The House Of Spirits, the Resident Evil film franchise,
      and the highly successful comedy Fack Ju Göhte.
      The latest animated and internationally successful CGI
      feature films include Impy's Wonderland, Animals
      United and Tarzan 3D.




                                                                                                         2




                                                                   Constantin Film Produktion GmbH
                                                                   Feilitzschstrasse 6
                                                                   80802 Munich (Germany)
                                                                   Phone: +49_89_444 46 00
                                                                   E-mail: zentrale@constantin-film.de
                                                                   Web:      www.constantin-film.de


                                                                                                         3
038                                                                                                    039




      DAYWALKER STUDIOS

      Since 2005, Daywalker Studios, located in Cologne,
                                                                  JOJO UND DER FUSSBALLGOTT
      has been developing and producing animated movies
      for cinema, TV and commercials: in particular 3D-           PRODUCTION: in   development
                                                                  FORMAT: teaser
      character animation, visual effects (VFX), stereography,
                                                                  FUNDING: Film-und Medienstiftung
      as well as the development of content, formats and cross-   NRW, nordmedia
      media applications. Moreover, Daywalker Studios             PRODUCTION STRUCTURE: Coin Film
      offers support in project development, strategy and
      management.
      If required, a very good network of internationally
      working experts support the Daywalker-staff. Further-
      more, these co-operations enable us to continuously
      exchange knowledge, resulting in a high standard of
      production. Through consolidated companies and
      close collaboration with selected associate companies,
      Daywalker Studios is able to react quickly and flexibly
      to the different challenges during the production pro-
      cess. The managing director, Bolle Bollmann, estab-
      lished the company and continues to develop it. For
      that purpose, the limits between animated movies,
      games and the development of technology are increa­
      singly abolished in order to enable interdisciplinary,
      crossmedia thinking and working. Daywalker Studios
      is open to this reasonable enhancement and stand for
      high-quali­­ty productions for every media platform.




                                                                  Daywalker Studios GmbH
                                                                  Schaafenstrasse 25
                                                                  50676 Cologne (Germany)
                                                                  Contact: Bolle Bollmann
                                                                  Phone: +49_221_801 47 90
                                                                  E-mail: bolle@daywalker-studios.de
                                                                  Web:     www.daywalker-studios.de
040                                                                                                              041




      DIGITRICK, GERD WANIE

      Digitrick celebrated its 20th anniversary in December
                                                                 THE MOFFELS
      2013.
                                                                 1
      As the main provider of script, concept, design, story-
                                                                 PRODUCTION: season 1 released 2012,
      board, animatics and previz (incl. lighting, camera), we   season 2 released 2014, season 3
      create animated films using practically all techniques,    release 2018
      for all imaginable purposes. Our work includes cell        FORMAT: animated 3D pre-school TV

      animation, cut-out animation and computer animation        series, 26 x 5 min. and 13 x 5 min.
                                                                 BROADCASTER: RBB, KiKA
      in a huge spectrum of styles.
                                                                 PRODUCTION STRUCTURE: RBB, TFG Toon
      All productions, whether commissioned or our own, have
                                                                 Films
      won international awards, nominations and re­ceived                                                1

      great interest. The Moffels alone won the "Goldener
                                                                 MEIN NACHBAR LIEST EIN BUCH
      Spatz" 2008 (Erfurt), "Best Foreign Animation", "FFF"
                                                                 2
      2008, (Hollywood) and the "Golden Monkey" 2009,
                                                                 PRODUCTION:release 2017
      (Hangzhou, China). They were also nominated at festi-            animated 2D short film, 7 min.
                                                                 FORMAT:
      vals such as the 2008 Spain-­­Animadrid, at the Chicago    BROADCASTER: ZDF, 7Stein
      International Children's Film Festival 2009, the 2008
      Screening Prix Jeunesse, at the 8th Tel Aviv Animation     FERDINAND & PAULA
      Festival and in 2007 in Annecy.                            3
      Our short film, Hope, SOS Kinderdörfer, has won the        PRODUCTION: season 1 release 2016
      2012 Awards in San Francisco und India.                    FORMAT:animated 2D pre-school TV
      We work with reliable production pipelines in the 2D       series, 13 x 5 min.
      and 3D area which enable the efficient and timely de­-     BROADCASTER: RBB, KiKA
                                                                 PRODUCTION STRUCTURE: Alexandra
      livery of any production. We combine traditional ani-
                                                                 Schatz Filmproduktion
      mation craft with advanced techniques. We are contin-
      ually using new digital methods in the challenges of                                               2   3

      production and post-production.                            HE CAME WITH THE COUCH
                                                                 4

                                                                 PRODUCTION: released 2015
                                                                 FORMAT:animated 2D short film, 7 min.
                                                                 BROADCASTER: WDR
                                                                 PRODUCTION STRUCTURE: Alexandra
                                                                 Schatz Filmproduktion




                                                                 Digitrick, Gerd Wanie
                                                                 Rosa-Luxemburg-Strasse 4d
                                                                 14482 Potsdam (Germany)
                                                                 Contact:	Sabrina Wanie
                                                                 Phone: +49_ 331_74 000 603
                                                                 E-mail: info@digitrick.de
                                                                 Web:      www.digitrick.de

                                                                                                         4
042                                                                                                           043




      FABIAN&FRED

      Fabian&Fred is a Düsseldorf and Hamburg-based studio
                                                                 MARTHA
      for film and animation, founded in 2011 by Fabian
                                                                 1
      Driehorst and Frédéric Schuld.
                                                                 PRODUCTION: in development
      After several mixed-media projects, they finished the      FORMAT: animated 2D feature film,
      award-winning 2D short film, Daewit, which premiered       80 min.
      at the 65th Berlinale and was shown in several Academy     FUNDING: Film- und Medienstiftung

      Award qualifying festivals.                                NRW
                                                                 PRODUCTION STRUCTURE: Wim Wenders
      Their branded short film, The Coup– A Small Clepto­
                                                                 Foundation, open for international
      manicx Adventure, qualified in Cannes for the "Young
                                                                 collaborations
      Directors Award" and won the "CLIO Award" in 2015.
                                                                                                      1
      In 2016, the animated short, A La Derive, by director
                                                                 THE NEW CHIMNEY
      Cyprien Clément-Demas was completed as a European
                                                                 2
      co-production of France, Spain and Germany.
                                                                 PRODUCTION:in production
      Fabian&Fred is currently working on The New Chim­          FORMAT: animated 2D short film,
      ney, a 2D animated short film, together with the Ham-      10 min.
      burg-based illustrator, Ole Utikal, and developing their   FUNDING: FFHSH, FFA

      first feature film, Martha (WT), with support of the
      Wim Wenders Foundation.                                    DAEWIT
      Fabian&Fred has a strong focus on author-driven ani-       3
      mation and welcomes international partners for collab-     PRODUCTION: released 2015
      orations and co-productions.                               FORMAT: animated 2D short film,
                                                                 15 min.
                                                                 FUNDING: Film- und Medienstiftung
                                                                 NRW                                  2   3


                                                                 A LA DERIVE
                                                                 4

                                                                 PRODUCTION: released 2016
                                                                 FORMAT: animated 2D short film,
                                                                 14 min.
                                                                 FUNDING: FFHSH
                                                                 PRODUCTION STRUCTURE: Apemanstudio
                                                                 (Spain), Escac Films (Spain), Koro
                                                                 Films (France)


                                                                 Fabian&Fred GmbH
                                                                 Simon-von-Utrecht-Strasse 85a
                                                                 20359 Hamburg (Germany)
                                                                 Contact: Fabian Driehorst
                                                                 Phone: +49_40_33 44 27 40
                                                                 E-mail: hello@fabianfred.com
                                                                 Web:     www.fabianfred.com

                                                                                                      4
044                                                                                                          045




      FFL FILM- UND FERNSEH-LABOR

      Founded in 2009 and based in Ludwigsburg, Film- und
                                                                    THE JOURNEY OF THE ELEPHANT
      Fernseh-Labor has specialized in the development and          SOLIMAN
      production of entertaining stories with rich characters       1
      and big emotions. FFL produces fictional feature films        PRODUCTION: inpre-production
      and series. Our team is comprised of seven passionate         FORMAT: cinema  3D stereoscopic
      filmmakers, merging their professional experience and         adventure comedy
      talent, and a large network of freelancers.                   FUNDING: Creative Media Europe,

      FFL has so far produced two features with theatrical          MFG
      releases and one television feature. Our features have
      received many national and international nominations          THE INNER WORLD                      1
                                                                    2
      and awards.
      Next to live-action, FFL has developed animation pro-         PRODUCTION: in
                                                                                 development
                                                                    FORMAT: TV series based on corres­
      jects, including a trailer and concept for a series idea to
                                                                    ponding game, 13 x 26 min.
      the corresponding 2D point-and-click adventure game,          FUNDING: MFG
      The Inner World. Our most ambitious and already real-
      ized project is The Journey Of The Elephant Soliman,
                                                                    SUPER AGENTS
      an adventure comedy designed for children and families.       3

                                                                    PRODUCTION: in development
                                                                    FORMAT: TV   series, 26 x 11 min.




                                                                                                         2




                                                                    FFL Film- und Fernseh-Labor
                                                                    Ludwigsburg GmbH & Co. KG
                                                                    Hoferstrasse 20
                                                                    71636 Ludwigsburg (Germany)
                                                                    Contact: Matthias Drescher
                                                                    Phone: +49_7141_488 84 33
                                                                    E-mail: info@ffl.de
                                                                    Web:      www.ffl.de
                                                                                                         3
046                                                                                                    047




      FISH BLOWING BUBBLES

      Fish Blowing Bubbles (FBB) is a production studio for
                                                                  MAYA THE BEE – MOVIE
      film, animation, VFX and digital media. Since its in­
                                                                  1
      ception in 2000, our boutique studio has created visual
                                                                  Art Direction –
      impressions that stay in the mind and enter the heart.      Character & Set Design
      We combine creativity, design and technology, and from      PRODUCTION: released 2014
      this we develop compelling stories and turn ideas into      FORMAT: animation feature film

      an emotional experience.
      Our animation department has a list of successful com­      FEATURE FILM
      pleted projects with feature films such as Maya, The        2
      Bee, but also companies such as Sky and Audi. We            Concept Art
      come on board in the script stage to review the feasibil-   PRODUCTION: in development

      ity and support the screenwriter and director via pre­­-    FORMAT: feature film

      visualisation.
      We also develop our own technologies which help to
      optimize our production pipelines for higher excellence.
      FBB speed rendering technology, automatization and
      data optimization give directors more choice and more
      space for creativity and beauty. Our programmers de-
      velop and enhance tools for a higher excellence in ren-
      dering and lighting.
                                                                                                   1
      The Bavarian Film Fund supports VFX, also in inter-
      national co-productions. We are happy to provide our
      contribution as co-producer.
      Come to produce in the most beautiful region of Germa-
      ­ny with the Bavarian film studio Fish Blowing Bubbles.
       Email us to say ... hello@fishblowing.com.




                                                                  Fish Blowing Bubbles GmbH
                                                                  Ridlerstrasse 31 B
                                                                  80339 Munich (Germany)
                                                                  Contact: Artur Kubiczek
                                                                  Phone: +49_89_90 77 88 88
                                                                  E-mail: hello@fishblowing.com
                                                                  Web:      www.fishblowing.com

                                                                                                   2
048                                                                                                         049




      FREEBIRD PICTURES

      Freebird Pictures was founded by Tania Reichert-Faci-
                                                                  OOOPS! NOAH IS GONE …
      lides in 2013 and is an independent company based in
      Munich, Germany. It focuses on the production and           PRODUCTION: released2015
                                                                  FORMAT: animated feature film,
      distribution of children's and family movies and series
                                                                  stereoscopic 3D, 85 min.
      that appeal to an audience ranging from pre-school to       FUNDING: FFHSH, FFA, DFFF, Filmfund
      ap­proximately 12 years of age. Freebird Pictures is in­-   Luxembourg, Irish Filmboard,
      volved in all stages of a project – from creative produc-   Screen Flanders, MEDIA, i2i
      tion and financing to management of theatrical release      Audiovisual
      and joint licensing activities, as well as consultancy
      services in distribution and social media.                  MOLLY MONSTER – THE MOVIE
                                                                  1

                                                                  PRODUCTION: release 2016
                                                                  FORMAT: feature film, 70 min.
                                                                  FUNDING: Film- und Medienstiftung
                                                                  NRW, nordmedia, Kuratorium
                                                                  junger deutscher Film/ BKM,
                                                                  DFFF, SRG SSR, BAK, Berner Film-
                                                                  förderung, Züricher Filmstiftung,
                                                                  MEDIA, Eurimages, Swedish Film
                                                                  Institute


                                                                  LUIS AND HIS FRIENDS FROM
                                                                  OUTER SPACE
                                                                  PRODUCTION: in
                                                                               production
                                                                  FORMAT: animated feature film,
                                                                  stereoscopic 3D, 85 min.
                                                                  FUNDING: FFHSH, FFA, MEDIA, DFI,
                                                                  Telepool




                                                                  Freebird Pictures GmbH & Co. KG
                                                                  Balanstrasse 73
                                                                  81541 Munich (Germany)
                                                                  Contact: Tania Reichert-Facilides
                                                                  Phone: +49_89_990 18 50 0
                                                                  E-mail: info@freebirdpictures.de
                                                                  Web:     www.freebirdpictures.de

                                                                                                        1
050                                                                                                         051




      FROGFISH STUDIOS

      Based in Berlin, FrogFish Studios has been specialized
                                                                 PETER MAFFAY'S TABALUGA
      in 360° fulldome productions since 2009. FrogFish also     AND THE SIGNS OF TIME
      runs a greenscreen studio and delivers a post-production   1
      pipeline for small to medium size CGI projects.            PRODUCTION: released 2014
      Currently, FrogFish is working on Planets, a 360° full     FORMAT:360° CGI animated fulldome
      CGI co-production with several German planetariums.        feature, DCP, 55 min.
      It is additionally working on the pre-production of        PRODUCTION STRUCTURE: The Content

      Corridor, another 360° show with CGI and real action       Dome GmbH
      sequences.
                                                                 CORRIDOR (WT)
                                                                 2

                                                                 PRODUCTION: in development
                                                                 FORMAT:360° CGI animated fulldome
                                                                 feature, DCP, 40 min.
                                                                 PRODUCTION STRUCTURE: C.A.I. Systeme
                                                                 GmbH, Planetarium Hamburg,
                                                                 studioNICE


                                                                 PLANETS
                                                                                                        1
                                                                 PRODUCTION: in production
                                                                 FORMAT:360° CGI animated fulldome
                                                                 feature, DCP, 50 min.
                                                                 PRODUCTION STRUCTURE: Planetarium
                                                                 Bochum, Planetarium Münster




                                                                 FrogFish Studios UG
                                                                 Fredersdorfer Strasse 10
                                                                 10243 Berlin (Germany)
                                                                 Contact: Armin Ißmayer
                                                                 Phone: +49_30_97 00 53 75
                                                                 E-mail: fishing@FrogFish-Studios.de
                                                                 Web:     www.frogfish-studios.de

                                                                                                        2
052                                                                                                                                              053




      GLÜCKLICHER MONTAG

      Glücklicher Montag is the Leipzig studio for classic 2D
                                                                  1813 – GOD WITH US                  LEIPZIG FROM ABOVE
      cartoon animation by art director and director Schwarwel
                                                                  1                                   4
      and producer Sandra Strauß.
                                                                  PRODUCTION: released  2013          PRODUCTION: release  2015
      Glücklicher Montag similarly engages with digital ani-      FORMAT: short film, 13 min.         FORMAT: short film, 13 min.
      mation, flash, live-action and the post-production of       BROADCASTER: MDR                    BROADCASTER: MDR
      motion pictures.                                            FUNDING: Sächsische Landesanstalt   FUNDING: MDM, Kulturstiftung des

      Their activities range from complete production to in-      für privaten Rundfunk und neue      Freistaates Sachsen
      dividual areas in current, modern formats and diverse       Medien
      styles: ideas and concepts, scripts, character design,
      storyboard, production, direction, animation, graphics,     RICHARD – IN WALKÜRENRITT
      art direction, dubbing, music, sound fx, special effects,   THROUGH THE LIFE OF WAGNER                                             1
                                                                  2
      editing and compositing, as well as product films, edu-
                                                                  PRODUCTION: released  2013
      cational videos, corporate and event presentation, cor-
                                                                  FORMAT: short film, 7 min.
      porate videos, web presence, music and comedy videos,       BROADCASTER: MDR
      commercials, sequences in TV, animated logos, live          FUNDING: MDM, Kulturstiftung des
      action with animation sequences, children's films and       Freistaates Sachsen, Sächsische
      television ...                                              Landesanstalt für privaten Rund-
      In recent years, Glücklicher Montag and Schwarwel have      funk und neue Medien
      been involved in the making of over 40 films: MDR,
      SOKO Leipzig / UFA television production, Good Times        1989 – UNSERE HEIMAT, DAS
      Bad Times, hagebau, Fairrank Germany, Constanze             SIND NICHT NUR DIE STÄDTE
                                                                  UND DÖRFER
      Krehl, DT Medien Hamburg, Motor Music, Sony BMG,            3
      die ärzte, Rosenstolz, Sido, Bela B., Sebastian Krum­       PRODUCTION: released  2014
      biegel, as well as of many in-house productions.            FORMAT: short film, 12 min.
      Films produced by Glücklicher Montag are broadcasted        BROADCASTER: MDR

      on TV programs like ARTE, MDR, 3sat, einsfestival,          FUNDING: MDM, Kulturstiftung des

      and 13th street.                                            Freistaates Sachsen, Sächsische
                                                                  Landesanstalt für privaten Rund-
      Glücklicher Montag is additionally responsible for
                                                                  funk und neue Medien
      graphic design, logo design and DVD covers, posters,
      merchandise, advertising, press, promotion and events.
                                                                                                      2                                      3




                                                  Glücklicher Montag AGM Leipzig GmbH
                                                  Kochstrasse 132
                                                  04277 Leipzig (Germany)
                                                  Contact:	Sandra Strauß
                                                  Phone: +49_341_91 85 96 00
                                                  E-mail: s.strauss@gluecklicher-montag.de
                                                  Web:      www.gluecklicher-montag.de
                                                            www.schwarwel.de
                                                                                                      4
054                                                                                                                     055




      HAHN FILM

      Hahn Film was founded in 1980 by Gerhard Hahn,
                                                                    SHERAZADE –
      who is an animation film director and producer, as            THE UNTOLD STORIES
      well as an author of children's books. Among the box          1
      office hits he has directed are Werner – Beinhart, Werner     PRODUCTION: in post-production
      – Volles Rooäää!!! and Asterix In America, as well as         FORMAT:CGI animated TV series,
      the internationally successful TV series, Bibi Blocks­        26 x 23 min.
      berg, Benjamin Blümchen, Urmel, Renaade, Wildlife,            BROADCASTER: ARD/RBB
                                                                    PRODUCTION STRUCTURE: Toonz Enter­
      SimsalaGrimm, Gnarfs, Lola Rabbit, School For Vam­-
                                                                    tainment (India), Chocolate
      pires, Mia And Me – Adventures In Centopia and                Liberation Front (Australia)
      Shera­­zade – The Untold Stories. Gerhard Hahn has
      also cre­ated internationally successful merchandising
                                                                    WORRY EATERS                                4
      brands, such as the Worry Eaters – with the TV series         2
      currently in pre-production.
                                                                              in pre-production
                                                                    PRODUCTION:
      The Hahn Film AG is the historical nucleus and pro-           FORMAT:CGI animated TV series,
      duction center of the Hahn Group, which includes Hahn         52 x 11 min.
      International, Hahn Film Entertainment, Helle Freude,
      and Hahn Marketing & Licensing, thus covering both            FINDING MOO FRIENDS
      the artistic design, as well as the entire value chain from   3
      IP development and production through to the market-          PRODUCTION: in development
      ing of film and media products. Hahn Film's uniqueness        FORMAT:animated 2D TV series,
      is the in-house creation of intellectual property, in par-    52 x 11 min.
      ticular concepts, scripts, and art work for animation         PRODUCTION STRUCTURE: Paperivene
                                                                    (Finland)
      series that simultaneously have a strong 360 degree
      marketing potential. In addition to Gerhard Hahn
      himself, the company's in-house asset portfolio com-          MIA AND ME –
                                                                    ADVENTURES IN CENTOPIA
      prises writers' rooms and a comprehensive art depart-
                                                                    4
      ment. Hahn Film productions have a universal appeal
                                                                    PRODUCTION: season 3 in post-­
      and are generally produced to target international            production
      markets.                                                      FORMAT: CGI animated and live-
                                                                    action TV series, 26 x 23 min.
                                                                    BROADCASTER: ZDF, RAI
                                                                    PRODUCTION STRUCTURE: m4e Productions




                                                                    Hahn Film AG
                                                                    Schwedter Strasse 36b
                                                                    10435 Berlin (Germany)
                                                                    Contact: Gerhard Hahn
                                                                    Phone: +49_30_443 54 90
                                                                    E-mail: g.hahn@hahnfilm.de
                                                                    Web:     www.hahnfilm.de

                                                                                                            2   1   3
056                                                                                                          057




      HD ENTERTAINMENT

      HD Entertainment develops and produces entertaining
                                                                 FRÜHSTÜCK BEI STEFANIE
      audiovisual content – for digital media, feature films,
                                                                 1
      and television. Our main focus is comedic animated
                                                                 PRODUCTION: released
                                                                                    2010-2013
      content for the young adult demographic.                   FORMAT: animated TV series,
      HD Entertainment represents a new generation of anima­     626 × 3 min. + DVD bonus material
      tion production: digital, fast, efficient and top-grade.   BROADCASTER: NDR

      We use numerous modern technologies for digital ani-
      mation production. Using a platform-agnostic approach,     DIE SPIELTAGSVORHERSAGE
      we always choose the software that's best suited for the   MIT RUDOLF S. FRITZEN
                                                                                                     1
      project and our customers' requirements. Our modern        2

      method of production allows for way shorter produc-        PRODUCTION: released 2012-2014
      tion times than conventional animation production.         FORMAT: animated   TV series,
                                                                 24 × 2 min.
      Even daily production is possible, allowing for example
                                                                 BROADCASTER: Sky   Deutschland
      for daily topical animated comedy. At the same time,
      HD Entertainment's long-time experience and broad
      network of animation talent ensure high-end results.       SV BÜDELSBÜTTEL 00
                                                                 3

                                                                 PRODUCTION: released 2010
                                                                 FORMAT: animated   TV series,
                                                                 17 × 2 min.
                                                                 BROADCASTER: NDR



                                                                 FREESE 1 AN ALLE:
                                                                 HIER SPRICHT OMA ROSI!
                                                                 4                                       3
                                                                 PRODUCTION:released 2015-2016
                                                                 FORMAT: animated TV and web
                                                                 series, 64 × ~2 min.
                                                                 BROADCASTER: NDR                    2




                                                                 HD Entertainment GbR
                                                                 Robertstrasse 12
                                                                 30161 Hannover (Germany)
                                                                 Contact: Steffen Heisterberg,
                                                                          Tobias Dickmeis
                                                                 Phone: +49_511_39 70 900
                                                                 E-mail: info@hdentertainment.de
                                                                 Web:     www.hdentertainment.de
                                                                                                     4
058                                                                                                                 059




      JEP ANIMATION

      JEP Animation produces animated films for pre-school
                                                                    LENNY & TWEEK
      children as well as for children from six to nine years of
                                                                    1
      age. In the recent years, the range of target audiences
                                                                    PRODUCTION: released2008
      has been extended to young adults and family programs.        FORMAT: TVseries, 26 x 5 min.
      For example, Rudolf is a TV series featuring 52 fast,         BROADCASTER: YLE, NRK, DR, SVT,
      funny and furious shorts created and directed by Rudi         Minimax, TV Escola, TPS, Al
      Mertens that entertain children of all ages. Other pro-       Jazeera, Estonian TV, RTV Slovenia,
      ductions include the pre-school series Lenny & Tweek,         TV SEDEM, SOMOS TV, Sun TV
      based on a book by Klaus Baumgart, and Strange En­-
      counters Of A Friendly Kind, based on a book by Nadia         INUI
      Budde. Presently JEP is producing a second season, Bobo,      2                                       1

      based on the books by Markus Osterwalder. Inui (26 x          PRODUCTION: released  2014-2016
                                                                    FORMAT: TV series, 52 x 7 min.
      7 min.) is in production and will have a second season
                                                                    PRODUCTION STRUCTURE: ZDF, ZDF
      as well. In development is a series called City Farm Hotel,   Enterprises , Les Films de la Perrine
      aimed at teens and young adults.                              (France)


                                                                    BOBO
                                                                    3

                                                                    PRODUCTION: released  2014-2016
                                                                    FORMAT: TV series, 52 x 7 min.
                                                                    PRODUCTION STRUCTURE: WDR,
                                                                    WDR mediagroup


                                                                    RUDOLF
                                                                    4

                                                                    PRODUCTION: released  2010
                                                                    FORMAT: TV series, 52 x 3 min.          2

                                                                    BROADCASTER: Canal J, Gulli TV, DR,
                                                                    UPC Netherland BV, Trevano,
                                                                    Orlando Kids, Canal+, Galapagos Sp
                                                                    FUNDING: MEDIA, VAF
                                                                    PRODUCTION STRUCTURE: Les Films de la
                                                                    Perrine (France), Vivi Film (Belgium)



                                                                                                                4
                                                                    JEP Animation
                                                                    Schillerstrasse 6
                                                                    50968 Cologne (Germany)
                                                                    Contact: Jürgen Egenolf,
                                                                              Dorothee Mersmann
                                                                    Phone: +49_221_93 47 45 25
                                                                    E-mail: ege@jep-animation.de
                                                                    Web:      www.jep-animation.de
                                                                                                            3
060                                                                                                                                              061




      LAVALABS MOVING IMAGES

      Lavalabs Moving Images is a creative and innovative
                                                                    MULLEWAPP – A PIG'S TALE             DUELL DER BRÜDER –
      studio specializing in visual effects, 2D and 3D anima-                                            DIE GESCHICHTE VON ADIDAS
                                                                     1
      tion for the advertising, feature film and entertainment                                           UND PUMA
                                                                    PRODUCTION: released 2016
      industries.                                                   FORMAT: 3D stereoscopic feature      3
      We are based in Düsseldorf, Stuttgart and Berlin. Our         film, 72 min.                        PRODUCTION: released 2016           1
      creative knowledge alongside cutting edge technology,         BROADCASTER: WDR                     FORMAT: TV feature film, 115 min.
      including an in-house R&D unit and a global coopera­tive      FUNDING: MDM, DFFF, FFA, Film- und   BROADCASTER: RTL

                                                                    Medienstiftung NRW, FFHSH,           FUNDING: Film- und Medienstiftung
      network, make up the foundation of all our services.
                                                                    Medienboard Berlin-Brandenburg,      NRW
      Through detailed planning and pre-visualization, ex-­                                              PRODUCTION STRUCTURE: Zeitsprung
                                                                    Eurimage
      hilarating visual effects come to life. We partner up with    PRODUCTION STRUCTURE: MotionWorks    Pictures
      our clients to support and guide them through every step      GmbH, Mélusine Productions
      of the creative process – from the initial concept to fin-    (Luxembourg), StudioCanal
                                                                                                         THE DIARY OF ANNE FRANK
      ishing and the final grading. Our passion is the creation                                          4
      of CG characters and the integration of CG animation          PETTSON & FINDUS –                   PRODUCTION: released 2016
      in live action.                                               THE BEST CHRISTMAS EVER              FORMAT: feature film, 128 min.
      Our network also provides co-financing for national            2                                   FUNDING: MFG Medien- und Film­

      and international projects.                                   PRODUCTION: release December 2016    gesellschaft Baden-Württemberg,
                                                                                                                                             2
                                                                    FORMAT: feature film, 80 min.        Film- und Medienstiftung NRW
      With our team of experienced VFX supervisors and
                                                                    BROADCASTER: ZDF                     PRODUCTION STRUCTURE: Zeitsprung
      digital artists, we are a strong partner in designing         FUNDING: FFA, Land Hessen –          Pictures
      stunning CG worlds.                                           HessenInvestFilm, Film- und
                                                                    Medienstiftung NRW, MFG
                                                                    Medien- und Filmgesellschaft
                                                                    Baden-Württemberg
                                                                    PRODUCTION STRUCTURE: Tradewind
                                                                    Pictures, Senator Film München



                                                                                                                                             3




                                  Lavalabs Moving Images GmbH & Co. KG
                                  Ackerstrasse 11                    Sonnenbergstrasse 24
                                  40233 Düsseldorf (Germany)         70184 Stuttgart
                                  Contact: Rolf Mütze                Phone: +49_711_504 78 66 0
                                  Phone: +49_211_24 79 790
                                  E-mail: rolf.muetze@lavalabs.de Danckelmannstrasse 9
                                  Web:     www.lavalabs.de           14059 Berlin
                                                                     Phone: +49_30_983 222 86 0
                                                                                                         4