At highlands - Scott Electrical
If your browser does not support JavaScript, please read the page content below:
At highlands - Scott Electrical
20x WILL BE WON See Page 5 AT HIGHLANDS See Page 6 Read more at marketplacemagazine.co.nz YOUR ELECTRICAL ASSET | MARCH-APRIL 2019 Marketplace Editorials: » Ventilation Systems » Home Theatre Systems 100x WILL BE WON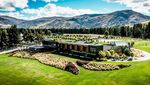 Kevin Lynn Group Commercial Manager Powerbase Limited AUSTRALIANTENNISOPEN Powerbase customers and host staff enjoyed the Australian Tennis Open recently. Attendees were either winners in the "Great Australian Tennis Experience", a national promotion developed by Powerbase and generously supported by Prysmian Cables Ltd. Powerbase guests thrilled to the amazing atmosphere the event generates in Melbourne and our visit was timed to enjoy both the women's final on Saturday and the men's final on Sunday.
A very full and sociable long weekend was enjoyed by all. Our thanks to Prysmain Cables. Mathieson Electrical Limited / Redpaths EIS Group Limited / Redpaths Superheat / IES Tony Wellman Electrical / Telfers Attina Ltd / Scott Electrical Oxygen Aircon / Scott Electrical Marlee Electrical / Scott Electrical Lamp Pro's Limited / Scott Electrical Peak Electrical / Advance Electrical Stones Electrical Contractors Ltd / Advance Electrical Duff Electrical / Advance Electrical Daniel Dry / Scott Electrical Gary Clark / IES D Reynolds / Telfer Electrical MORESUCCESSFUL POWERBASEPROMOS PRESENTED BY PRYSMIANFAMILYCAMPINGADVENTURE Ten lucky customers each won camping equipment packs to RRP $4,000 when they purchased Prysmian Cable.
The winners and their Powerbase company were: SCHNEIDERELECTRICCHOOSEYOURADVENTURE All four winners chose the Sea-Doo Jetski when they won by simply purchasing PDL 600 ad 300 series. Winners and their Powerbase company were: PRESENTED BY PRESENTED BY From left: Kelly Mcvey (Wattage Electrical), Teresa Grigg (Turn You On Electrical), Phil Badger (Chairman of Powerbase) and Billy Ellery (Advance Electrical) enjoying the Powerbase Ice Breaker social for the Australian Tennis Open.
2 | Marketplace by Powerbase Welcome to your March/April edition of Marketplace, the promotional and business publication from the members of the Powerbase electrical wholesale group. We have a great autumn issue for you with two key promotions, Check out the Nexans Cable promo where 20 lucky contractors will win places at the Highlands Park Raceway. Also see the Philips Lighting Promo with $200 Warehouse vouchers to be won. Support our supplier advertising of Heat Pump products and installations, another seasonal opportunity for the trade. We also have two industry articles where we aim to offer our contractor customers an overview of some of their everyday situations they face – this time Home Theatre and Ventilation systems.
Let us know if you have an industry topic or product install issue that we could feature in Marketplace. This can be via the website www.marketplacemagazine.co.nz or directly via email to feedback@marketplacemagazine.co.nz. Also if you happen to come across an electrical botch-up in your daily work, photograph it, and it could be featured in our Epic Fail section, see page 43 this issue. So send it in and you could win a $50 Subway voucher! Powerbase is the largest group of independent electrical wholesalers, all locally owned and operated. The people you deal with are the ones that own the business – so we're committed to keeping you happy!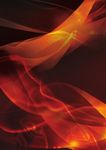 10 42 telfer.co.nz iesltd.co.nz advanceelectrical.co.nz redpaths.co.nz scottelectrical.co.nz pro-active.nz POWERBASE MEMBERS 05 INSERT marketplacemagazine.co.nz | 3 INTHIS ISSUE ____ PROMOTIONS INSERT - SCHNEIDER ELECTRIC AND NEXANS CABLES Return of the 'Boks, Wellington July 2019. 05 NEXANS Puchase Nexans Products to win 1 of 20x places to Highlands Raceway, Cromwell. 06 PHILIPS LIGHTING Purchase Philips products to win 1 of 100x $200 Warehouse Vouchers. 13 AVO Purchase AVO and win one of 200x bluetooth speakers. 20 HOT DEALS Your best buys on your everyday products. ____ INDUSTRY 10 ARTICLE: VENTILATION SYSTEMS Keeping your air fresh and dry.
12 ARTICLE: HOME THEATRE SYSTEMS Immerse yourself in sound. 32 INDUSTRY NEWS New products coming to your branch soon.
____ LIFESTYLE 40 NEXANS MOTOR RACING NEWS The subtle art of drifting. 41 VYNCO GOLFING TIPS Go long. 42 SCHNEIDER ELECTRIC ON RUGBY Coles wants more.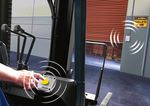 Distributors of leading industrial labelling brands: IDENTIFICATION SOLUTIONS CSL's Value Added Centre (VAC) is a fully customisable industrial labelling, engraving and printing solutions provider. Stainless Steel • Control panels • Cable markers • Identification plates • Mimic panels • Schematic • Marine and Hydraulic • Pole numbers • Sub-station labels Formica/ Laminated Plastic • Switchboard labels • Mimic panels • Control switch • Reverse engraved • Logos • UV protected • All Colours Cable Wire Terminal Identification Labels • Custom printed: - cable and wire markers - terminal identifiers - marker sleeves • Ethernet identification • Write-on markers • Wrap around labels Custom Printed Test Tags It's never been easier to customize! Personalise your Test Tags with your company logo and contact details at no extra cost.
Now with an even easier process. Call CSL Customer Service or ask in your local Powerbase branch for more details. Now printed with a unique number for easy branch and customer re-order. NO CABLES, NO PROBLEMS! In industrial applications, traditional wired devices pose challenges in installation and reduced flexibility which has seen a shift in the industry. To combat this, NHP's state-of-the-art sWave® range provides an innovative and reliable wireless solution. NHP's leading innovative sWave® wireless range is the ideal solution for retrofits, mobile equipment and applications where it's challenging to provide power to conventional wired devices.
For more information visit, nhp-nz.com/more/swave NHP104213_10/18 NHP Electrical Engineering Products 0800 NHP NHP | nhp-nz.com 104213_Powerbase Marketplace_AD_v3.indd 1 3/10/2018 9:49 AM 4 | Marketplace by Powerbase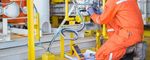 Purchase any Nexan's Cable Product and you will go into the draw to win one of twenty places for a full day at Highlands Motorsport Park, Cromwell. JUST PURCHASE NEXANS CABLE PRODUCTS Every contractor purchase of Nexan's product to the value of $1,000 plus GST net on one invoice will go into a national draw to win one of 20x places at the Highlands Motorsport Park, Cromwell.
Travel period 5th – 7th September 2019. AT HIGHLANDS 20x WILL BE WON marketplacemagazine.co.nz | 5
Purchase any Philips' products to Go in the draw to win a $200 Warehouse Voucher! 100 to be won. FREE Easter egg with any Philips purchase, while stocks last. Purchase Philips Lighting products to $250+ GST net on one invoice and go into the draw. Terms and conditions apply. 100x vouchers each of $250 to be won. Promotion valid 1 March to 31 April 2019. Tango Gen3 Floodlight Power: 100 W, 200 W Lumens: 12000 lm, 24000lm Color: 4000 K | CRI: ≥ 70 Energy Savings: Over 50% Lifetime: 50,000hrs @ L70 BVP381 / BVP382 True Force Core LED Lamp Wattage: 30W Lumens: 2800 Colour Temperature: 6500K Life time: 20,000 hours 929001925508 Core Range LED Batten Gen 2 Power: 38 W, 57 W | Lumens: 4000 lm, 6000 lm Color: 4000 K | CRI: ≥ 80 Energy Savings: Over 50% Lifetime: 50,000hrs @ L70 BN188 GreenUp Highbay Gen2 Power: 153W | Lumens: 21000 lm Color: 4000 K | CRI: ≥ 80 Energy Savings: Over 70% Lifetime: 65,000hrs @ L70 BY560 marketplacemagazine.co.nz | 7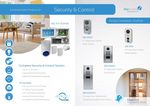 DLX2180GX DHP484 Cordless Hammer Drill Driver DTD153 Cordless Impact Wrench 2 x 6.0Ah batteries (BL1860B), Charger (DC18RC), Carry Case DTM51RFEX5 MULTI TOOL 3.0Ah KIT DTM51Z 18v Cordless Multi tool supplied with 2x 3.0Ah batteries (BL1830), charger, 5pc access. & case DJV182Z 18V Cordless Brushless Jig Saw DJR188Z 18V Cordless Brushless Reciprocating Saw BONUS 3.0Ah BL1830B VALUED AT $ 139 VALUED AT 139 Charge Time 30 Minute 3.0Ah BONUS 6.0Ah VIA REDEMPTION VIA REDEMPTION VIA REDEMPTION BL1860B VALUED AT $ 269 Charge Time 55 Minute 6.0Ah Promotions starts 1st March 2019- Ends 30th April 2019 For full T &C's and where to Redeem go to www.makita.co.nz/promotions/ Easy, practical and conveniently sized.
EllisCo have four great kits to choose from.
Trafalgar First Aid Kits AVAILABLE FROM YOUR LOCAL POWERBASE BRANCH Family Kit 126 pieces Part No: 101289NZ Travel Kit 75 pieces Part No: 101288NZ Quickit 25 pieces Part No: 101296NZ Personal Kit 62 pieces Part No: 101292NZ AVAILABLE FROM YOUR LOCAL POWERBASE BRANCH Features: ' Auto ignition trigger ' Adjustable air control ' Adjustable flame with On/Off control Kit Includes: ' Auto Ignition Burner Handle ' Filled Butane Cartridge 220g SUTTON VIPER HOLESAW SET ELECTRICIAN S9 AVAILABLE FROM YOUR LOCAL POWERBASE BRANCH TRADEFLAME PRO HEAT BLOW TORCH KIT H114S9 JP211312 Features: ' Varied pitched teeth reduces vibration resulting in greater performance and accuracy ' Knock-out slots aid core ejection ' Electron beam welded teeth for stronger longer lasting teeth ' Thread pattern made to international standard to accept all standard arbors ' Bi-Metal HSS premium quality for toughness and longer life AVAILABLE FROM YOUR LOCAL POWERBASE BRANCH Features: ' Auto ignition trigger ' Adjustable air control ' Adjustable flame with On/Off control Kit Includes: ' Auto Ignition Burner Handle ' Filled Butane Cartridge 220g SUTTON VIPER HOLESAW SET ELECTRICIAN S9 AVAILABLE FROM YOUR LOCAL POWERBASE BRANCH TRADEFLAME PRO HEAT BLOW TORCH KIT H114S9 JP211312 Features: ' Varied pitched teeth reduces vibration resulting in greater performance and accuracy ' Knock-out slots aid core ejection ' Electron beam welded teeth for stronger longer lasting teeth ' Thread pattern made to international standard to accept all standard arbors ' Bi-Metal HSS premium quality for toughness and longer life 8 | Marketplace by Powerbase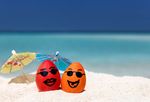 Realcold, the leading wholesale supplier to the air conditioning industry, is pleased to announce their technical and product support to the Powerbase group of electrical wholesalers. Powerbase, with the support of Realcold, will deliver the best solution to the busy contractors' install, from engineering expertise and design on sophisticated applications, to the correct part for a service call. Our experienced professionals will help you find the right answer. NEWGREEHEATPUMPTO LAUNCHINAPRIL2019 Realcold distribute Gree heat pumps and are launching the new Lomo range of heat pumps. Working closely with Realcold, Gree have developed the new range to offer greater energy efficiency, lower noise levels and better user features like the ability to add wired controllers, gate cards and Wi-Fi.
Added to this are the sleek new look with the "iChoose" LED display and "ifeel" remote control. High density and mini Photocatalytic filters are standard. 7 fan modes, 3D airflow and Turbo cooling REALCOLDANDPOWERBASE SUPPLIER PROFILE REALCOLD LTD YOURWHOLESALEREFRIGERATIONANDAIR-CONDITIONINGPARTNER FOR FURTHER INFORMATION CONTACT YOUR LOCAL POWERBASE BRANCH TOYO PAIR COIL TOYO TRUNKING & DUCT CAP www.realcold.co.nz 1/4" x 3/8" TD80mm Trunking 1/4" x 1/2" Manufactrued from high quality PVC, TOYO Trunking is ideal for concealing cables within various residential, industrial and commercial applications.
It is designed to be aesthetically appealing whilst • Thicker 10mm insulation • Pair Coil can be pushed through tight spaces without insulation being caught or torn • Continuous 20m coils eliminate the need to seal joins every two meters, saving time • Insulation is heat resistant to 120o C DUCT CAP AC0056 AC0201, 2m Lengths AC0206, Box of 20 AC0057 are all available. Due to the sheer scale of Gree, the new Lomo range is extremely well priced offering a competitive advantage and backed by a peace of mind six year parts and labour warranty. distribution, video display, automation and lighting control.
WHYGREE Founded in 1991, Gree is the world's largest air conditioning manufacturer. With over 570 laboratories, 8,000 R&D engineers, 52 research centres, 20,000 technology patents including over 6,000 invention patents, Gree are dedicated to producing innovative, ground breaking products and a comprehensive range of air conditioning solutions. With over 300 million worldwide users, one in three air- conditioning systems produced in the world is manufactured by Gree.
Shown is model GWH18QD-K3DNB2L: One of the new range of Gree heat pumps with innovative user features and real installer benefits. See Industry News Pg 32. marketplacemagazine.co.nz | 9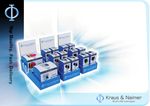 CHECKLIST From a home owner's point of view, they need to be able to answer yes to the following questions before they even think about getting a ventilation system installed. 1. Do you have an efficient extraction system in the bathrooms and laundry, or range hood in the kitchen? 2. And because we need to keep the house warm do you have a capable heating system that can keep the whole house warm when required? If the home owner is in doubt about the above, they should get independent advice from an electrician.
Home owners are very good at keeping their houses ventilated in the warmer months because of the need to get cooler air through the house to cool the house down. This inadvertently, whether they realise it or not, allows them to remove any moist air that has built up from using the bathroom, laundry or kitchen appliances while the windows and doors were closed. Then along comes the cooler months when the windows and doors are rarely opened and they wonder why they have condensation on the windows and the build-up of mould in some of the rooms. So why not take the guess work out of when to ventilate your home and have a proper ventilation system installed running 24 hours per day 7 days a week.
Bring in cool dry air from the ceiling space, or if this is too warm during the summer months, then cool dry air from the outside of the house. Now we need to understand the correlation between temperature control and humidity levels, i.e. when will moisture be most present in the house?
There are many sources of moisture within a home including the occupants themselves, moisture from showers and cooking, drying clothes inside, and using un-vented clothes dryers. LOOKING FOR MORE INDUSTRY ARTICLES? READ MORE ONLINE AT marketplacemagazine.co.nz/features VENTILATIONSYSTEMS KEEPINGTHEAIRFRESHANDDRY? ARTICLE OFTENHOMEOWNERSARE UNDERTHEIMPRESSIONTHAT BECAUSENEWLYBUILTHOMES AREMOREAIRTIGHTAND HAVEDOUBLEGLAZINGTHAT MOISTUREONTHEWINDOWSIS ATHINGOFTHEPAST. You still need to be able to answer yes to the questions above! Whether we live in an old or new home, people still shower, do the washing, and cook food.
Now I can speak from experience here because I live in an older house and condensation in the winter was an issue in the past. I changed out both of my bathroom heat/fan/lights to more efficient ones. I already had a capable range hood, and a heat pump that keeps the whole house warm. I then installed an SV04 Positive Pressure System. For good measure I added the Summer Feature as well. I now have total control over the temperature and moisture levels in my house. I can set the wall controller to minimum and maximum temperature levels which will dictate when the warm, or in some cases, cool dry air is brought in from the roof.
Having the summer feature allows the system to dictate when to draw the air from the roof cavity, or from the outside of the house. Condensation is now a thing of the past!
In summary, understanding where moisture comes from and how efficient ventilation systems work could be a great add-on to an electrician's business portfolio! In theory, moisture forming on the windows is reduced, but just because you don't see it as often does not mean that you do not have moisture in the home. In fact, because new homes are more airtight it is more likely moisture will become a problem sooner than in an older home with more gaps in the building envelope. 10 | Marketplace by Powerbase
FAN6804 2 Room System FAN6805 4 Room System FAN6806 6 Room System Economical positive pressure ventilation system that monitors temperature conditions to ensure the home or rental property is protected with quality air always circulating.
• Fresh filtered air from roof cavity to rooms • Full system control for owners • Fan speed control for users • Low to no-noise operation • Expandable systems HOME VENTILATION SYSTEMS • Easy to install • Prolonged motor life • 5 year warranty THROUGH WALL FAN KIT Designed for ducting straight through exterior wall FAN0135 150MM, STD SWITCHING Designed for ducting straight through exterior wall FAN0135 150MM, STD SWITCH marketplacemagazine.co.nz | 11