BENEFITS OPTIONS AT YOUR CONVENIENCE - CKS - Circle K
Page content transcription
If your browser does not render page correctly, please read the page content below
2017
   BENEFITS GUIDE

                           BENEFITS OPTIONS
                           AT Y OUR CONVENIENC E

CKS

Store Managers,
Managers in Training,
QSR Supervisors and
Non-Store Employees—
Full Time
"Thank you"
to all of the great Circle K employees across the country
who provide outstanding customer experiences every day.
Your 2017 Benefits Programs

Dear Circle K Employee:
Nothing is more important than your health and your financial security. That's why Circle K is
committed to providing you with benefit programs that help you:

• Be healthy—with medical, prescription drug, dental and vision coverage; and

• Have a secure financial future—with life, accident and disability insurance, as well as 401(k)
  and Employee Stock Purchase Plans.

This Enrollment Guide provides an overview of the plans available to you for the 2017 plan year.
Take the time to read this material and share it with the members of your family.

If you need additional information on your benefit offerings, at the end of each section you'll see
phone numbers and websites where you can contact our various benefit partners directly with
any questions. You can also find information about your benefits on the Circle K Intranet Site.

   YOUR "TO DO" LIST

         READ this Guide to learn about your benefits options,

         REVIEW your other enrollment materials,

         CHOOSE your benefits for 2017, and

         ENROLL online.

         REVIEW and update your beneficiary designations.

Thanks for being part of the Circle K team! If you have any questions or need additional
information about our benefit programs, just contact us—we're here to help so you can
Take it Easy!

Thank You!
Your Circle K Benefits Team

This guide describes the benefit plans and policies to eligible employees of Circle K. The details of these plans and policies are
contained in the official plan and policy documents, including some insurance contracts. This guide is meant to cover the major points
of each plan or policy. It does not contain all of the details that are included in your Summary Plan Descriptions as described by the
Employees Retirement Income Security Act.
If there is ever a question about one of these plans and policies, or if there is a conflict between the information in this guide and the
formal language of the plan or policy documents, the formal wording in the plan or policy documents will govern.
Please note that the benefits described in this guide may be changed at any time and do not represent a contractual obligation on the
part of Circle K.
Table of Contents

     5     YOUR BENEFITS AT A GLANCE

     5     IMPORTANT CHANGES FOR 2017

     6     ENROLLING IN 2017 BENEFITS

     8     ELIGIBILITY

    12     MEDICAL PLANS

    17     GET REWARDED FOR GOOD HEALTH!

    18     TAKING YOUR HEALTH RISK ASSESSMENT

    19     USING THE HEALTH SAVINGS ACCOUNT FEATURE

    21     USING YOUR HSA

    22     DENTAL COVERAGE

    25     VISION COVERAGE

    27     CRITICAL ILLNESS INSURANCE

    29     VOLUNTARY ACCIDENT INSURANCE

    31     FLEXIBLE SPENDING ACCOUNTS

    33     LIFE AND ACCIDENTAL DEATH AND DISMEMBERMENT (AD&D) INSURANCE

    36     DISABILITY INSURANCE

    39     401(K) PLAN

    41     EMPLOYEE STOCK PURCHASE PLAN

    42     EMPLOYEE ASSISTANCE PROGRAM

    42     TUITION REIMBURSEMENT

    43     SONIC BOOM WELLNESS PROGRAM

    44     TIME OFF BENEFITS

    46     GLOSSARY OF TERMS

    47     COBRA BENEFITS

    49     REQUIRED LEGAL NOTICES

    67     IMPORTANT CONTACTS

4   CIRCLE K | Your 2017 CKS Benefits Guide
Your Benefits at a Glance

Circle K offers you a variety of benefit programs. Some benefits are provided automatically by
the company at no cost to you, while others are voluntary coverages. You pay the cost for any
voluntary coverages you elect through employee premium deductions.

Health Care Insurance            • Medical                                  • Critical Illness
                                 • Dental                                   • Accident Insurance Plan
                                 • Vision

Life and AD&D Insurance          • Company Paid Term Life                   • Voluntary Spouse Term Life
                                 • Company Paid Accidental Death &            Insurance
                                   Dismemberment (AD&D) Insurance           • Voluntary Child Term Life Insurance
                                 • Voluntary Employee Term Life Insurance   • Voluntary Accidental Death &
                                                                              Dismemberment (AD&D) Insurance

Disability Insurance             • Company Paid Short-Term Disability       • Voluntary Long-Term Disability

Savings and Investment Options   • 401(k) Plan                              • Employee Stock Purchase Plan

Managing Expenses                • Flexible Spending Accounts (FSAs)        • Health Savings Account

Additional Benefits              • Employee Assistance Program (EAP)        • Other benefits
                                 • Tuition Reimbursement.

Important Changes for 2017

Each year, Circle K carefully reviews the benefit package offered to our employees. Changes are
made annually to provide a comprehensive and competitive benefit program.

HIGHLIGHTS FOR 2017 INCLUDE:
• 401(k) Plan: Our plan now allows after-tax Roth contributions. Certain IRS rules apply
  to the use of the Roth 401(k), so make sure you understand them completely before
  choosing this option. You can find more information on Roth 401(k) in IRS Publication 4530
  (http://www.irs.gov/pub/irs-pdf/p4530.pdf).

• Sonic Boom Wellness: A fun, energizing wellness program that promotes healthy behaviors
  and lifestyle. See page 43 of this guide for more information.

• PayFlex: New Flexible Spending Accounts and COBRA administrator.

                                                                                                                    5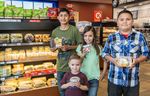 Enrolling in 2017 Benefits

    HOW TO ENROLL
    Start your enrollment process by reviewing this Enrollment Guide and the information on the HR
    Benefits page on the Circle K Intranet site or by viewing the guide at the enrollment site. To log
    in to the enrollment site, go to https://my-act.circlek.com and enter your User ID and Password.

                                          What is my User Name and Password?

    If you have a Circle K   Non-store employees with a personalized Circle K email address (i.e., tsmith@circlek.com) will log
    email address            in using their network username and password.

    If you DO NOT have a     • If you're an employee of Circle K, log in using your Epik/Train Tracks user id and password
    Circle K email address
                             • If you're an employee of Circle K Midwest/Great Lakes/Heartland, log in with your User ID
                               (your Employee ID Number) and Password. If this is your first log in, your default password is:
                               – The first three letters of your last name in upper case,
                               – The last four digits of your Social Security number, and
                               – The last two digits of your birth year.

    NEED HELP LOGGING IN?
    If you have a problem logging in or need your password reset, please contact:
    • Circle K – Contact your Payroll Representative at 1-888-477-6583
    • Circle K Midwest/Great Lakes/Heartland IT Help Desk at 1-877-324-7968, option 4

    Once you're logged into the system:
    • Go to Main Menu > Self Service > Benefits > Benefits Enrollment and click the Select Open
      Event button.
    • Select the Edit button next to the plan(s) you want to enroll in or make changes to.
    • Update or add dependent(s).
    • Review/confirm your benefit elections and print a copy of your elections page for your
      records.
    If you have questions or need assistance, Circle K employees should contact the
    Benefits Department by calling the Tempe Employee Service Center at 1-888-HR-SOLVE
    (1-888-477-6583), or Circle K Midwest/Great Lakes/Heartland employees should contact
    the Columbus Employee Service Center at 1-877-324-7968, option 7.

6   CIRCLE K | Your 2017 CKS Benefits Guide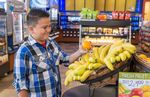 Enrolling in 2017 Benefits                   continued…

WHAT HAPPENS IF YOU DON'T ENROLL?
For the coverage options that best fit your wants and needs, be sure to go online and make your
elections before the deadline! If you do not enroll online for 2017:

• Your participation in a 2016 FSA will end on December 31, 2016. You must actively enroll
  in a 2017 FSA plan if you wish to participate for 2017. Your 2016 FSA enrollment will NOT
  carryover.

• You must make a new pledge to continue payroll deductions for your 2017 Health Spending
  Account. (Requires enrollment in the Anthem HSA Medical Plan).

• With the exception of the Flexible Spending Accounts and Health Savings Accounts, if you
  continue to meet the eligibility requirements, your 2016 coverage will roll over.

• If you are a new benefits eligible employee, you must enroll in order to have coverage in 2017.

   !   BE SURE TO NAME YOUR BENEFICIARIES!
       It's important that you name a beneficiary for your company-paid Life and AD&D Insurance
       coverage, as well as for any Voluntary Life, Accident or AD&D Insurance you elect. If you
       don't, benefits will be paid according to insurance company guidelines.

       You're automatically listed as the beneficiary for any Voluntary Life insurance you elect for
       your dependents.

                                                                                                       7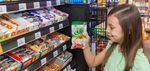 Eligibility

    FOR YOU
    In general, you're eligible for Circle K's benefit plans if you are:

    • A full-time Store Manager, Manager in Training, QSR Supervisor or a Non-Store Employee
      working at least 30 hours a week, and

    • You have completed 45 days of service.

    • The 401(k) Plan and Employee Stock Purchase Plan have different eligibility requirements.
      See these sections of this Enrollment Guide for details.

    FOR YOUR DEPENDENTS
    You can also cover eligible dependents under certain Circle K benefit plans. Your eligible
    dependents include:

    • Your legally married spouse.

    • Your registered domestic partner.

    • Your children younger than 26 regardless of financial dependency, residency, student status,
      marital status or the eligibility for other health insurance coverage.

    • Your disabled children of any age who depend on you for full financial support.

    For the purposes of dependent eligibility, your children include biological children, adopted
    children, step-children, children of a qualified domestic partner or as determined by a court
    order.

       ! IF YOU COVER A DOMESTIC PARTNER
          Domestic partners (DPs) are eligible for Medical, Dental, Vision and Voluntary Life Insurance
          coverages only. To enroll your DP and/or child(ren) of your domestic partner, you must have
          an Affidavit of Domestic Partnership on file with Human Resources.

          For details contact the Tempe Employee Service Center at 1-888-477-6583 (Circle K) or the
          Columbus Employee Service Center at 1-877-324-7968, option 7 (Circle K Midwest/Great
          Lakes/Heartland).

8   CIRCLE K | Your 2017 CKS Benefits Guide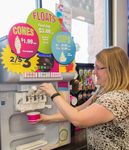 Eligibility      continued…

VERIFYING DEPENDENT ELIGIBILITY
It's important that you carefully review the eligibility rules for our benefit plans. You are
responsible for ensuring that each person you enroll meets the eligibility criteria. Likewise, you
are responsible for immediately removing dependents when they no longer meet the eligibility
requirements.

Circle K incurs significant costs to provide benefits to employees and their dependents. To
ensure that only those who are truly eligible for coverage are enrolled, Circle K requires
acceptable supporting documentation for all newly-eligible dependents. This information
includes, but is not limited to, marriage certificates, birth certificates, tax returns, court orders
and/or adoption papers, among others. In addition, you'll need to provide a valid Social Security
Number for each dependent you enroll.

If you fail to submit the required documentation, your dependent will not be covered.
Disciplinary action, up to and including termination, may result from knowingly enrolling an
ineligible dependent or for failing to notify the Benefits Department that your dependent no
longer meets the eligibility requirements. If this occurs, you'll be responsible for any claims and
penalties resulting from those claims.

DEPENDENT SOCIAL SECURITY NUMBERS
Circle K is required to collect Social Security numbers for all members enrolled in the plans
offered by the company. This includes your covered spouse/domestic partner and dependent
children. This change is due to recent legislation and reporting requirements that all insurance
companies are required to follow.

An employee or dependent cannot be added to any of the benefit plans without a valid Social
Security number being provided at the time of enrollment. You have a 30-day grace period
(from date of birth) to provide a valid Social Security number for newborns. Please have these
numbers available when you are ready to make your elections.

                                                                                                        9
Eligibility      continued…

     MAKING CHANGES TO YOUR BENEFITS                     You have 31 days following the date of your
     Your benefit elections remain in effect for         status change to change your benefits. Any
     the plan year, which runs from January 1 to         changes you make must be directly related to
     December 31, 2017. Generally, you can only          your status change. For example, following a
     change those elections during the Annual            birth or adoption you'll be allowed to add your
     Benefits Enrollment Period. However, you can        child to your medical plan, but you will not be
     change certain Circle K benefits during the year    allowed to change medical plans or enroll in
     if you have a Qualified Change in Family Status.    Voluntary Long-Term Disability coverage.

     A Qualified Changes in Family Status includes:      If you lose Medicaid or CHIP coverage because
                                                         you are no longer eligible or if you become
     • A birth, adoption or placement for adoption
                                                         eligible for a state's premium assistance
       of an eligible child.
                                                         program under Medicaid or CHIP, you will
     • Your marriage, divorce or legal separation.       have 60 days (instead of 31 days) from the
                                                         date of the Medicaid/CHIP eligibility change
     • The death of your spouse or covered child.        to request enrollment in the Circle K medical
                                                         plans. NOTE: This 60 day extension does not
     • A change in your child's eligibility for
                                                         apply to enrollment opportunities other than
       benefits.
                                                         due to Medicaid/CHIP eligibility changes.
     • You become eligible for Medicare or
       Medicaid.                                         If you have a Qualified Change in Family
                                                         Status, contact the Tempe Employee Service
     • A change in your or your spouse's work            Center at 1-888-477-6583 (Circle K) or the
       status that affects benefits eligibility (for     Columbus Employee Service Center at
       example, starting a new job or leaving a job).    1-877-324-7968, option 7 (Circle K Midwest/
                                                         Great Lakes/Heartland) for assistance. You
     • A change in your residence or work site
                                                         must submit the required documentation of
       that affects your eligibility for coverage (for
                                                         the event to the HR Department and complete
       example, moving out of a medical plan's
                                                         your enrollment process no later than 31 days
       network area).
                                                         from the event.
     • A significant change in your or your spouse's
       health coverage attributable to your spouse's
       employment.

     • Your spouse or child moves to the United
       States.

     • You receive a Qualified Medical Child
       Support Order (QMCSO).

     • Loss of coverage through Medicaid or
       CHIP because you are no longer eligible
       or become eligible for a state's premium
       assistance program under Medicaid or CHIP.

10   CIRCLE K | Your 2017 CKS Benefits Guide
Eligibility     continued…

WHEN YOUR BENEFITS END
Your benefits will end on the earlier of the following dates:

• Your employment with Circle K ends.

• The group insurance contract is terminated.

• You fail to pay, when due, any contributions required for coverage.

• You retire.

• You are on a personal leave of absence longer than 30 days.

• You are on a military leave of absence.

• You are on any other type of leave longer than 6 months (exhausting of active benefits).

                                                                                             11
Medical Plans

     Circle K offers several medical plan options. The options available to you depend on where you live:

     • Anthem Blue Cross Blue Shield (BCBS) HSA Medical Plan
     • Anthem Blue Cross Blue Shield (BCBS) Preferred Provider Organization (PPO Plus Plan)
     • Kaiser Permanente Health Maintenance Organization (HMO Plan), available if you live in California.
     • Anthem Blue Cross Blue Shield (BCBS) Out-of-Area Plan, if you live in an area that doesn't offer
       the HSA, PPO Plus or HMO Plans.

     Anthem's HSA and PPO Plans use the national Bluecard® PPO network, while Anthem's
     Out-of-Area Plan uses the traditional network. The HMO Plan uses the Kaiser network.

     HOW THE PLANS WORK
     For care under each of the medical plans:

                           Under the HSA, PPO Plus and Out-of-Area Plans                              Under the HMO Plan

     Services        All plans offer a full range of covered services.

     Providers       You can visit any provider, but you will pay less out of pocket for care   You are required to choose a
                     received from in-network providers who charge pre-negotiated rates.        Primary Care Physician to coordinate
                                                                                                your care. In addition, the plan does
                                                                                                not cover out-of-network care.

     Out-of-Pocket   You must meet an annual deductible before the plan begins sharing          There is no annual deductible or
     Costs           in the cost of benefits. Once you meet the annual deductible, you pay      coinsurance. Instead, you'll pay
                     coinsurance for services, up to your out-of-pocket maximum. Once           a series of copays each time you
                     you reach your annual out-of-pocket maximum, the plans pay 100%            receive medical care, up to the
                     of all remaining medical costs for that plan year.                         annual out-of-pocket maximum.
                     If you're enrolled in the HSA Medical Plan, the Health Savings Account     You can offset some of your out-
                     (HSA) feature can help you offset some of your out-of-pocket costs—        of-pocket costs by participating in
                     see page 19 for details. If you are enrolled in the PPO Plus Plan, you     the Flexible Spending Accounts, as
                     can also offset your costs by participating in the Flexible Spending       described on page 31.
                     Accounts, as described on page 31.

     Prescription    The amounts you pay out of pocket for prescription drugs count             The amounts you pay out of pocket
     Drugs           toward meeting your annual deductible and annual                           for prescription drugs count toward
                     out-of-pocket maximum.                                                     meeting your annual out-of-pocket
                                                                                                maximum.
                     The HSA plan includes a Preventative RX Plus Program with
                     preventative drugs covered for $0 coinsurance. This plan includes
                     medications to treat Asthma, Blood Clots, Diabetes, Heart Health &
                     High Blood Pressure, High Cholesterol and stroke.

     Levels of       • Employee Only                                                            • Employee Only
     Coverage        • Employee + Spouse *                                                      • Employee + Spouse *
                     • Employee + Child(ren)                                                    • Employee + Child(ren)
                     • Employee + Family *                                                      • Employee + Family *

     * If your spouse is employed and has access to health care insurance through his or her employer, but
      declines that coverage and instead enrolls in a Circle K medical plan, you will be subject to a spousal
      surcharge. This surcharge is $100 per month, paid on an after-tax basis, and is in addition to your
      required premium contributions.

12   CIRCLE K | Your 2017 CKS Benefits Guide
Medical Plans           continued…

BLUECARD PPO PROGRAM
If you choose the HSA or PPO Plus Plan, the BlueCard PPO Program can help you find
an in-network doctor near you, even if you're traveling and need medical attention. Using
in-network providers lowers your out-of-pocket costs because these providers have
agreed to accept a set rate for their services.

To locate a BlueCard PPO Program in-network provider anywhere in the U.S., just call
1-844-453-4509. You can also use the Find a Doctor tool at anthem.com or download
the Anthem app on your smartphone.

PRESCRIPTION DRUG COVERAGE
You are automatically enrolled in the Prescription Drug Program when you enroll in medical
coverage. See the medical charts, beginning on page 15, for a summary of your prescription drug
benefits.

You can fill your prescriptions in two ways:

• Retail: You can get up to a 30-day supply from your local in-network retail pharmacy.

• Mail Order/Internet: This option is for maintenance drugs for conditions such as asthma,
  high blood pressure and birth control. Maintenance medications must be filled through the
  online pharmacy option. You can get a 90-day supply for the cost of two copays. Mail-order
  prescriptions help reduce your out-of-pocket expenses, and standard shipping to your home is
  always free.

Note: Participants in the HMO Plan must use a Kaiser Permanente pharmacy to fill prescriptions.

   ? QUICK FACTS
      Step Therapy: Step therapy is the practice of using certain drugs first when treating some
      conditions. These drugs are proven to work well for most people. Plus, members have the
      lowest out-of-pocket costs for these drugs. In rare cases when these drugs don't work well
      for a member, the doctor can contact Anthem about approving coverage for a different drug.
      Trying drugs in this step-by-step way is called step therapy. You can find a list of these drugs
      online at http://file.anthem.com/45234ANMENABS.pdf.

      Prior Authorization: Most prescriptions are filled right away when you take them to the
      pharmacy. But some drugs need to be reviewed by your health plan before they're covered.
      This process is called prior authorization. Prior authorization focuses on drugs that may have a
      risk of side effects, a risk of harmful effects when taken with other drugs, potential for incorrect
      use or abuse, better options that may cost you less and work better, and rules for use with
      certain health conditions. The drugs listed at http://file.anthem.com/45233anmenabs.pdf
      need to be reviewed and approved by your health plan before they're covered.

                                                                                                             13
Medical Plans           continued…

     ANTHEM 24/7 NURSELINE
     If you're enrolled in the HSA, PPO Plus or Out-of-Area Plans, the 24/7 NurseLine takes the
     guesswork out of your health problems. When you call, you get instant access to registered
     nurses who can help you deal with a variety of medical issues.

     To get your non-emergency medical questions answered, just call the 24/7 NurseLine at
     1-800-700-9184—help is available 24 hours a day, seven days a week. You can also access
     Anthem's Audio Health Library, where you can choose from over 300 prerecorded health topics.
     Visit http://materials.anthem.com/47918MUMENABS.pdf for a list of prerecorded topics and
     topic codes.

        ? QUICK FACTS
           Need quick care? Consider a walk-in doctor's office, retail or urgent care clinic for simple care
           issues. You can even search anthem.com or use the Anthem app to find a facility near you. In
           an emergency, however, always call 911 or go to the nearest ER for treatment.

           For common health concerns, a doctor is just a click away with LiveHealth Online!

           What is LiveHealth Online?
           With LiveHealth Online, you have a doctor by your side 24/7. LiveHealth Online lets you talk
           face-to-face with a doctor through your mobile device or a computer with a webcam. No
           appointments, no driving and no waiting at an urgent care center. Use LiveHealth Online for
           common health concerns like colds, the flu, fevers, rashes, infections, allergies and more! It's
           faster, easier and more convenient than a visit to an urgent care center.

           How does LiveHealth Online work?
           When you need to see a doctor, simply go to livehealthonline.com or access the LiveHealth
           Online mobile app. Select the state you are located in and answer a few questions. Establishing
           an account allows you to securely store your personal and health information. Plus, you can
           easily connect with doctors in the future, share your health history and schedule online visits
           at times that fit your schedule. Once connected, you can talk and interact with the doctor as if
           you were in a private exam room.

14   CIRCLE K | Your 2017 CKS Benefits Guide
Medical Plans                     continued…

MEDICAL PLANS CHART
The following comparison charts show what each plan offers.
Note: The percentages reflect what you must pay.

                                             Anthem BCBS HSA Medical Plan                               Anthem/BCBS PPO Plus Plan
Plan Features
                                             IN-NETWORK                 OUT-OF-NETWORK                 IN-NETWORK              OUT-OF-NETWORK

Annual Deductible
                                     $1,500 / $3,000                  $3,000 / $6,000            $850 / $1,700                $1,700 / $3,400
Person / Family
Annual Out-of-Pocket
Maximum (includes
                                     $3,000 / $6,000                  $6,000 / $12,000           $4,000 / $9,700              $9,700 / $19,400
deductible, coinsurance and
copays) Person / Family
Lifetime Maximum                     Unlimited                        Unlimited                  Unlimited                    Unlimited
Physician Office Visit                                                                                                        Deductible and 40%
• Convenience Care Clinic            • Deductible and $10 copay • Deductible and 40%             • $10 Copay
• Primary Care                       • Deductible and 20%       • Deductible and 40%             • $25 Copay                  (includes OB/GYN)

Specialist Office Visit
(Physical, Occupational,             Deductible and 20%               Deductible and 40%         $50 Copay                    Deductible and 40%
Speech, Chiropractic)
Lab and X-Ray
• Routine (Office/Clinic)            • Deductible and 20%             • Deductible and 40%       • 0%                         • Deductible and 40%
• MRI, PET, CT, Ultrasound           • Deductible and 20%             • Deductible and 40%       • Deductible and 20%         • Deductible and 40%
 Well-Baby Care                      0%                               Deductible and 40%         0%                           Deductible and 40%
 Adult Preventative Care             0%                               Deductible and 40%         0%                           Deductible and 40%
 Outpatient Surgery
                                     Deductible and 20%               Deductible and 40%         Deductible and 20%           Deductible and 40%
 (Surgical Facility)
                                                                                                 $500 Copay, then
 Inpatient Hospital                  Deductible and 20%               Deductible and 40%                                      Deductible and 40%
                                                                                                 Deductible and 20%
 Emergency Room                      Deductible and 20%               Deductible and 20%         Deductible and 20%           Deductible and 20%
 Urgent Care                         Deductible and 20%               Deductible and 20%         $75 Copay                    Deductible and 40%
 Ambulance (Emergency Only)          Deductible and 20%               Deductible and 20%         Deductible and 20%           Deductible and 20%

Mental/Nervous/
Substance Abuse
                                     • Deductible and 20%             • Deductible and 40%       • $500 Copay, then           • Deductible and 40%
• Inpatient
                                     • Deductible and 20%             • Deductible and 40%         Deductible and 20%         • Deductible and 40%
• Outpatient
                                                                                                 • $25 Copay
 Prescription Drugs
 ACA Defined Preventative
                                     0%, no deductible                Not covered                n/a                          n/a
 Prescription Drugs
 Retail
 • Prior Authorization               • Yes                            • n/a                      • Yes                        • n/a
 • Prescription Deductible           • n/a                            • n/a                      • $100/$300                  • n/a
  — Generic                          Deductible and 20%               Not covered                $10 Copay                    Not covered
                                                                                                 25% Coinsurance;
  — Preferred Brand                  Deductible and 20%               Not covered                                             Not covered
                                                                                                 $25 Min up to $85 Max
                                                                                                 40% Coinsurance;
  — Non-Preferred Brand              Deductible and 20%               Not covered                                       Not covered
                                                                                                 $45 Min up to $125 Max
  — Specialty Drug                   Deductible and 20%               Not covered                25% to $150/Script           Not covered
 Mail Order                          Deductible and 20%               Not covered                2x Retail Copay              Not covered
 Required for Maintenance
 Medications (90 Day Supply)

Important: This chart is only a summary of the major benefits of these plans and is not intended to be used as a complete explanation of your
benefits. For a complete list of covered services, including limitations and exclusions, see your Summary Plan Description.

                                                                                                                                                     15
Medical Plans                     continued…

     MEDICAL PLANS CHART
     The following comparison charts show what each plan offers.
     Note: The percentages reflect what you must pay.

                                                      Anthem BCBS Indemnity Plan                        Kaiser Permanente of California
      Plan Features                                         (Out-of-Area)                                 (California employees only)
                                                                   OUT-OF-AREA                                        IN-NETWORK

      Annual Deductible Person / Family            $850 / $1,700                                      No Deductible / No Deductible
      Annual Out-of-Pocket Maximum
      (includes deductible, coinsurance            $4,000 / $9,700                                    $1,500 / $3,000
      and copays) Person / Family
      Lifetime Maximum                             Unlimited                                          Unlimited
      Physician Office Visit                       $25 copay (includes OB/GYN)                        $25 copay
      Specialist Office Visit (Physical,
                                                   $50 copay                                          $45 copay (includes OB/GYN)
      Occupational, Speech, Chiropractic)
      Lab and X-Ray
      • Routine (Office/Clinic)                    • 0%                                               • $10 copay
      • MRI, PET, CT                               • Deductible and 20%                               • $50 copay for MRI, PET, CT scans
      Well-Baby Care                               0%                                                 No copay up to 24 months

      Adult Preventative Care                      0%                                                 0%
      Outpatient Surgery
                                                   Deductible and 20%                                 $150 copay per procedure
      (Surgical Facility)
      Inpatient Hospital                           $500 copay, then deductible and 20%                $500 copay per admission
      Emergency Room                               Deductible & 20% co-insurance                      $100 copay (waived if admitted)
      Urgent Care                                  $75 copay                                          $25 copay
                                                                                                      $100 copay
      Ambulance (Emergency Only)                   Deductible and 20%
                                                                                                      (must meet defined emergency criteria)
      Mental/Nervous/                                                                                 MH: $500 copay; CD: $500 copay;
      Substance Abuse                                                                                 Detox only; $100 copay TRRS; 120 days
      • Inpatient                                  $500 copay then deductible and 20%                 (every 5-year period)
                                                                                                      MH: $25 copay $12 copay for group
      • Outpatient                                 $25 copay                                          therapy visits; CD: $5 copay for group
                                                                                                      therapy/$25 copay for individual visits
      Prescription Drugs
      ACA Defined Preventative
                                                   n/a                                                n/a
      Prescription Drugs
      Retail
      • Prior Authorization                        • Yes                                              • n/a
      • Prescription Deductible                    • $100/$300                                        • n/a
        — Generic                                  $10 Copay                                          $10 Copay (generics)
        — Preferred Brand                          25% Coinsurance; $25 Min up to $85 Max             $35 Copay (formulary brand)

        — Non-Preferred Brand                      40% Coinsurance; $45 Min up to $125 Max            Same as brand if medically necessary and
                                                                                                      approved by plan physician
        — Specialty Drug                           25% to $150/Script                                 Same as brand if medically necessary and
                                                                                                      approved by plan physician
      Mail Order Required for Maintenance          2x Retail Copay                                    Tier 1 $20 Copay; Tier 2 $70 Copay; Tier 3
      Medications (90 Day Supply)                                                                     & Specialty Same as brand if medically
                                                                                                      necessary and approved by plan physician

     Important: This chart is only a summary of the major benefits of these plans and is not intended to be used as a complete explanation of your
     benefits. For a complete list of covered services, including limitations and exclusions, see your Summary Plan Description.

16   CIRCLE K | Your 2017 CKS Benefits Guide
Get Rewarded for Good Health!
Good health is priceless. Circle K wants to help you stay healthy and identify potential
health risks, and our wellness incentive will reward you for taking the first steps.

WHO IS ELIGIBLE?
You are eligible for the Wellness Incentive if you are enrolled in the HSA, PPO Plus, Kaiser HMO
or Out-of-Area Plan in 2017.

The annual Wellness Incentive is a lump-sum benefit that Circle K deposits into a Health Care
Spending Account on your behalf.

WHAT IS THE BENEFIT?

 Plan                                                                        Employee                             Enrolled Spouse*

 Anthem BCBS HSA Medical Plan                                                    $500                                      $500

 Anthem BCBS PPO Plus Plan                                                       $250                                       $250

 Kaiser Permanente HMO                                                           $250                                       $250

* Please note that your spouse is not eligible to earn the wellness incentive if you do not have an annual physical and complete the HRA yourself.

HOW DO I QUALIFY?
To receive these funds, you (and your enrolled spouse) must:
• Have an annual physical.

• Have your doctor conduct the following biometric screenings: Blood pressure; fasting blood
  glucose level; total cholesterol, including HDL, LDL and Triglyceride levels.

• Complete an online Health Risk Assessment (HRA) that includes entering your health screening
  results.

Remember that routine annual physicals are covered under all our medical plans at 100%, with
no deductible, copay or coinsurance.

                                                                                                                                                     17
Taking Your Health Risk Assessment

     When you are ready to take the online HRA, the website you access via computer or mobile
     device differs depending on your medical plan.

      IF YOU'RE ENROLLED IN THE HSA,                                      IF YOU'RE ENROLLED IN THE HMO PLAN…
      PPO PLUS OR OUT-OF-AREA PLANS…

      Sign in to www.anthem.com using the unique User ID                  Kaiser offers a Total Health Assessment (THA) in
      and Password established when registering your account.             partnership with HealthMedia®. First you'll need to
      Click ''Health and Wellness,'' then select the link to start        register at http://www.kp.org/register, then you can:
      your HRA.
                                                                          • Go to the www.kp.org home page and click on ''total health
      Your spouse must establish a separate online account to               assessment'' under the My Health Manager section, or
      access the Health Risk Assessment.
                                                                          • Go to www.kp.org/healthylifestyles.
      If you need assistance, contact Anthem BCBS at
                                                                          If you need assistance, contact Kaiser's Member Service
      1-844-453-4509 (8 a.m. to 4 p.m. EST Monday through
                                                                          Department at 1-800-464-4000. If you have questions
      Friday).
                                                                          related to the THA, contact HealthMedia at 1-866-433-9284.

     When completing your HRA, enter the results of your biometric health screenings and answer all
     questions honestly. In addition, remember to keep your back up documentation in case you need
     to prove that you completed the HRA and qualify to receive your wellness incentive.

        ? QUICK FACTS
            The personal information you provide in your HRA is confidential and will not be shared with
            Circle K. However, we use this overall data to help us tailor our wellness programs to the needs
            of our employees.

     HOW DO I ACCESS THE FUNDS?
     Once you have completed the Incentive requirements, Circle K will deposit your incentive funds
     into a Health Care Spending Account on your behalf approximately 45 days from the completion
     of wellness activities.

     Plan                 Funds are deposited into:            How do I get an account?

     Anthem BCBS          PayFlex Health Care                  If you are not already participating in a PayFlex Health Care Flexible
     PPO Plus Plan        Flexible Spending Account            Spending Account, Circle K will create an account for you.

     Anthem BCBS          HealthEquity Health                  If you are enrolled in the Anthem BCBS Health Savings Account
     HSA Medical Plan     Savings Account                      Medical Plan, you already have an account with HealthEquity.

     Kaiser               PayFlex Health Care                  If you are not already participating in a PayFlex Health Care Flexible
     Permanente HMO       Flexible Spending Account            Spending Account, Circle K will create an account for you.

     PayFlex or HealthEquity will issue you a card to be used like a debit card to pay for goods and
     services at your care provider's office or pharmacy. For information on how the PayFlex Health
     Care FSA works, see page 31. For more information on how the HealthEquity Health Savings
     Account works, see page 21.

18   CIRCLE K | Your 2017 CKS Benefits Guide
Using the Health Savings Account Feature
If you enroll in the HSA Medical Plan, you're also enrolled in a tax-advantaged
Health Savings Account (HSA). As money is added to your HSA, you can use these
funds to pay for eligible medical expenses – whether you incur those expenses in
2017 or in later years.

Your HSA balance can grow in three ways – with contributions from Circle K, your own
contributions, and with earnings and interest.

  ? QUICK FACTS
      HSAs offer triple tax savings:
      • Contributions are not taxed.
      • Interest and earnings are not taxed.
      • Money withdrawn is not taxed if it's used for qualified medical expenses.

CIRCLE K CONTRIBUTIONS
If you enroll in the HSA Medical Plan and you receive your annual physical and complete an
online Health Risk Assessment (HRA), Circle K will make a contribution to your HSA account
(see Get Rewarded for Good Health on page 17).

• For Employee Only coverage: $500
• For your enrolled spouse: $500

YOUR CONTRIBUTIONS
You can also make voluntary, pre-tax contributions to the HSA in addition to the amount
Circle K contributes. In 2017, you can contribute up to:

• For Employee Only coverage: $3,400.

• For other coverages: $6,750.

• If you're age 55 or older: An additional $1,000 (a "catch-up" contribution) over and above your
  coverage limit.

Note, contribution limits include both the dollars you contribute and the dollars, if any, Circle K
contributes to your account.

You can make your pre-tax contributions on a per paycheck basis, or you can make the entire
amount as a one-time lump-sum deduction. You can also change your HSA contribution amount
at any time by contacting the Tempe Employee Service Center at 1-888-477-6583 (Circle K) or
the Columbus Employee Service Center at 1-877-324-7968, option 7 (Circle K Midwest/Great
Lakes/Heartland) for assistance. Please note that federal regulations do not allow you or your
spouse to contribute to both an HSA and a Health Care FSA. However, you can participate in the
Limited Purpose FSA, as described on page 31.
                                                                                                      19
Using the Health Savings Account Feature                                                   continued…

     EARNINGS AND INTEREST
     Once your HSA account balance reaches $1,000, that money can be invested, tax free, much like
     your 401(k) account. However, please note that some states do not allow tax-free contributions
     and/or earnings, including New Jersey, California, and Alabama. In addition, Tennessee and
     New Hampshire do not have state income tax, but may tax HSA dividends and/or interest or
     investment earnings.

     KEY HSA FEATURES
     There are several features that make the HSA a unique tool for saving on healthcare costs.

     Feature                          Benefit to You

     No risk of 'Use it or lose it'   You can roll over unused HSA contributions from year to year, allowing you to accumulate
                                      funds for future eligible medical expenses, including eligible medical expenses in retirement.

     You own your HSA funds           Even if you retire or leave employment with Circle K, you can take your HSA with you and
                                      continue to withdraw funds tax-free for eligible medical expenses.

     It's available for dental        Your funds don't have to be used for just medical expenses—they can also help reduce dental
     and vision expenses              or vision care expenses.

     You can grow your                Once your HSA reaches a minimum balance of $1,000 you may choose to transfer a portion
     HSA funds                        of additional contributions from your HSA into an investment account.

        ? WHAT'S AN ELIGIBLE MEDICAL EXPENSE?
             You can only use your HSA to pay for eligible medical expenses. These are defined by the
             IRS and include:

             • Office visits                                           • Eyeglasses, contacts, or LASIK surgery
             • Lab tests                                               • Chiropractic services
             • Hospital charges                                        • Acupuncture
             • Prescriptions                                           • Hearing aids (including batteries)
             • Routine dental care, including braces

             For a complete list of eligible medical expenses, please see IRS publication 502 at
             http://www.irs.gov/pub/irs-pdf/p502.pdf.

20   CIRCLE K | Your 2017 CKS Benefits Guide
Using Your HSA

It's easy to use your HSA, and understanding how it works can help you save on healthcare costs.

  1   START IT             2 BUILD IT                 3    USE IT           4 GROW IT               5 TAKE IT

 • You can deposit       • Once you                   • You can use the     • Unused money         • You always own
   your own dollars        enroll in the                money in your         in your account        the money in your
   into your HSA.          HSA Medical                  HSA to pay for        will rollover to       HSA, including any
   Contributions are       and complete                 covered health        the next year.         contributions from
   pre-tax through         the wellness                 care through an                              Circle K.
   payroll deductions      activities, if you don't     HSA debit card.     • Your account will
   (up to IRS limits).     have an HSA account                                earn interest and    • You can take the
                           open, Circle K             • Withdrawals from      grow over time.        account with you if
 • You can change          will open an HSA             your HSA (for                                you leave Circle K.
   the amount                                           qualified medical   • Once your
                           account for you
   you contribute                                       expenses) are         account reaches
                           with Circle K
   any time.                                            tax-free.             $1,000, you may
                           contributions
                                                                              invest your HSA
 • You can also            – $500 for                 • You don't need to     account balance      CONTINUE IT
   make post-tax             individual                 provide receipts      in available
   contributions             coverage, and              for reimbursement     mutual funds.
                                                                                                   • If you contributed
   directly to                                          —you only need
                                                                            • Any interest and       to an HSA in 2016,
   your HSA.               – $500 for your              to save them for
                                                                              other investment       remember to make
                             enrolled spouse            tax purposes.
                                                                              earnings are yours     a new contribution
                             if they complete
                                                      • You must              to keep tax free.      election for 2017.
                             the wellness
                             activities                 have money
                                                        in your HSA
                         • You may also                 account to pay
                           choose to                    for expenses or
                           contribute                   be reimbursed.
                           to your HSA.

For more information about the HSA, how it works and how it can benefit you, please visit
HealthEquity at healthequity.com.

                                                                                                                           21
Dental Coverage

     We offer two dental plan options through Cigna—the Basic Plan and the Plus Plan. Both use
     a Preferred Dental Provider (PDP) approach. This means you have the freedom to choose
     any provider for services, but you receive a higher benefit level if you use a Cigna Advantage
     Network dentist. If you use an out-of-network dentist, you're subject to a deductible for
     covered services (except for preventive care in the Plus Plan), and you will have a higher
     out-of-pocket cost.

        ? FIND A NETWORK DENTIST
           To find a Cigna Advantage Network dentist in your area, visit www.mycigna.com or call
           1-800-244-6224. You can also contact your dental provider and ask if they are a member
           of the Cigna Advantage Dental PPO Network.

     HOW THE PLANS WORK
     Both plans cover a broad range of dental services, including:

     • Preventive care such as routine exams and cleanings, fluoride treatments, sealants and X-rays.
     • Basic restorative care such as simple fillings and extractions, root canals, oral surgery and
       gum disease treatment.
     • Major restorative care such as crowns and dentures.
     • Orthodontia.

     You must meet an annual deductible before the plan begins sharing in the cost of benefits. Once
     you meet the annual deductible, you pay coinsurance for services, up to your annual benefits
     maximum.

     You will not receive an ID card from Cigna when you enroll. If you need to verify coverage with
     your provider, you can:

     • Go to www.cigna.com, create a personal account, and print out an ID card.
     • Direct your provider to contact Cigna at 1-800-244-6224. Use the Plan ID 3333795 when
       calling.
     • Log on with the Cigna Mobile Application.

22   CIRCLE K | Your 2017 CKS Benefits Guide
Dental Coverage                           continued…

DENTAL PLANS CHART
The following chart illustrates the Plan Design Summary for typical services. Reimbursement
is based on Reasonable and Customary Charge (R&C). If you seek care from a dentist not in
Cigna's network, you will be responsible for the difference in the maximum allowable charge
and your provider's billed charges in addition to your coinsurance and deductible.

Important: State mandates require members in Texas, Louisiana and Mississippi to pay for
services received at the same benefit level whether or not the dentist is contracted with the
network. Therefore, the out-of-network benefits are the same as in-network with respect to
deductible and coinsurance; however, your cost will be higher out-of-network since the dentist
is not a contracted Cigna provider.

Note: The percentages reflect what you must pay.

                                                                 Basic Plan                                        Plus Plan
 Plan Features
                                                   IN-NETWORK            OUT-OF-NETWORK              IN-NETWORK           OUT-OF-NETWORK

 Annual Deductible
                                                   $50** / $150**           $50** / $150**           $25** / $75**          $50*** / $150***
 Person / Family

 Annual Maximum
                                                        $1,250                  $1,250                   $1,500                   $1,500
 Per Person

 Orthodontic Lifetime Maximum
                                                 60% up to $1,000         60% up to $1,000        50% up to $1,000         50% up to $1,000
 Adult & Child

 Preventive Care
 (oral examinations, teeth cleaning,
 fluoride treatments, permanent molar                    10%                     40%                       0%                       0%
 sealants, bitewing and full-mouth
 X-rays, space maintainers)*

 Basic Restorative Care
                                                         20%                      60%                      10%                     20%
 (composite and amalgam fillings)

 Periodontics, Endodontics,
 Surgical Removal of Teeth
 (root canal therapy, incision and                       50%                     70%                      10%                      20%
 draining of abscess, scaling and
 root planing)*

 Major Restorative Services
 (general anesthesia/intravenous
 sedation, inlays and onlays, crowns,                    50%                     70%                      40%                      50%
 full and partial, stainless steel crowns)

  * Frequency and/or age limitations may apply to these services. These limits are described in the Summary Plan Description.
 ** Class I, II & III.
*** Applies to Class II & III services only.

Important: This chart is only a summary of the major benefits of these plans and is not intended to be used as a complete explanation of your
benefits. For a complete list of covered services, including limitations and exclusions, see your Summary Plan Description.

                                                                                                                                                23
Dental Coverage                             continued…

     CIGNA DENTAL ORAL HEALTH INTEGRATION PROGRAM
     Research shows associations between gum disease and complications for heart disease, stroke,
     diabetes, preterm birth, preeclampsia and other health issues. As a result, Cigna has enhanced its
     program to include the following medical conditions and covered dental procedures.

     MEDICAL CONDITIONS (check mark indicates covered dental service1)

         Dental Service                          Heart         Stroke      Diabetes       Maternity         Chronic   Organ          Head
                                                 Disease                                                    Kidney    Transplants    & Neck
                                                                                                            Disease                  Cancer
                                                                                                                                     Radiation
         Periodontal treatment and
         maintenance

         Periodontal evaluation

         Oral Evaluation

         Cleaning

         Emergency palliative treatment

         Topical application of fluoride
         and topical application of
         fluoride varnish

         Topical application of fluoride –
         excluding varnish

         Sealants

         Sealant repair – per tooth

     1
         Eligibility, reimbursement and coverage for eligible services are subject to plan year maximums.

     COST OF COVERAGE

                                                              Cigna Basic                                             Cigna Plus
         Premium Rates
                                            WEEKLY         BI-WEEKLY          SEMI-MONTHLY            WEEKLY      BI-WEEKLY        SEMI-MONTHLY

         Employee Only                        $4.42            $8.85                $9.59              $5.20          $10.40          $11.27

         Employee + Spouse                    $9.39           $18.77               $20.34               $9.81         $19.62          $21.25

         Employee + Child(ren)               $8.04            $16.09               $17.43              $8.87          $17.75          $19.23

         Employee + Family                   $12.96           $25.92               $28.08              $14.30         $28.59          $30.98

           ? FOR MORE INFORMATION
                Contact CIGNA at:
                • For Non-Members: www.cigna.com
                • For Members: www.mycigna.com or 1-800-244-6224

24   CIRCLE K | Your 2017 CKS Benefits Guide
Vision Coverage

We offer two vision plan options through EyeMed—the Access C Plan and Access H Plan.
EyeMed provides coverage for routine eye exams, as well as benefits for glasses or contact
lenses.

Under both plans, you can choose any provider for services, but you receive a higher benefit
level if you use an EyeMed provider. If you don't use an EyeMed provider, your out-of-pocket
costs will be higher. In addition, you'll be responsible for full payment to an out-of-network
provider, and you must submit your receipts and an out-of-network claim form to EyeMed for
reimbursement.

HOW THE PLANS WORK
How you receive care depends in which plan you select:

• The Access C Plan covers one yearly exam for you and your covered dependents, and saves
  you up to 35% on eyeglasses and 15% on conventional contact lenses. Out-of-network benefits
  are limited to an eye exam.

• The Access H Plan is a full-service plan. You can receive an exam once every 12 months, and
  lenses and frames (or contacts) once every 24 months.

EyeMed will provide you with an ID card after you enroll, along with complete plan details. If you
need to verify coverage with your provider, you can:

• Go to www.eyemedvisioncare.com, create a personal account, and print out an ID card, or

• Have your eye doctor's office call EyeMed Vision Care at 1-866-723-0513.

                                                                                                     25
Vision Coverage                            continued…

     The following comparison chart shows what each plan offers.

     Note: The amounts reflect what you must pay.

                                                 EyeMed Vision Care Access C Plan                      EyeMed Vision Care Access H Plan
         Benefit Schedule
                                                      IN-NETWORK            OUT-OF-NETWORK                    IN-NETWORK         OUT-OF-NETWORK

         Eye Exams (with dilation as
                                                $10 copay                  $46 per exam               $5 copay                   Up to $35
         necessary every 12 months)

         Retinal Imaging Benefit                Up to $39                  N/A                        Up to $39                  N/A

         Exam Options
         • Standard Fit/follow-up               N/A                        N/A                        • Up to $55                N/A
         • Premium Fit/follow-up                                                                      • 10% off retail price

         Frames (Frequency for                                                                        $100 allowance,
         Plan C: unlimited,                     35% off retail*            N/A                        20% off balance            Up to $50
         Plan H: every 24 months)                                                                     over $100

         Standard Plastic Lenses
         (Plan C: unlimited,
         Plan H: every 24 months)
         • Single Vision                        • $50                      N/A                        • $15 copay                • Up to $25
         • Bifocal                              • $70                                                 • $15 copay                • Up to $40
         • Trifocal                             • $105                                                • $15 copay                • Up to $55
         • STD Progressive                      • $135                                                • $80 copay                • Up to $40

         Lense Options
         • Tint                                 • $15 copay                                           • $15 copay
         • UV Coating                           • $15 copay                                           • $15 copay
         • Scratch resistance                   • $15 copay                N/A                        • $15 copay                N/A
         • Polycarbonate                        • $40 copay                                           • $40 copay
         • Anti-reflective                      • $45 copay                                           • $45 copay
         • Other add-ons/services               • 20% off                                             • 20% off

         Contact Lenses (in lieu of
         lenses every 24 months—Plan H)
         • Conventional                         • 15% off retail           N/A                        • $115 + 15% off balance   Up to $100
         • Disposables                          • N/A                                                 • $115                     Up to $100
         • Medically necessary                  • N/A                                                 • Covered in full          Up to $200

         Laser Vision Correction
         • Lasik or PRK                         • 15% off retail or 5% off promotional pricing

     *
         Frame, lenses and lens options must be purchased in the same transaction to receive full discount.

     COST OF COVERAGE

                                             EyeMed Vision Care Access C Plan                         EyeMed Vision Care Access H Plan
         Premium Rates
                                            WEEKLY         BI-WEEKLY         SEMI-MONTHLY            WEEKLY         BI-WEEKLY      SEMI-MONTHLY

         Employee Only                        $0.17           $0.35                $0.38              $0.90            $1.80            $1.95

         Employee + Spouse                   $0.34            $0.68                $0.74               $1.89          $3.77             $4.09

         Employee + Child(ren)               $0.30            $0.59                $0.64               $1.62          $3.23             $3.50

         Employee + Family                   $0.47            $0.95                $1.03              $2.60            $5.21            $5.64

            ? FOR MORE INFORMATION
                 Contact EyeMed Vision Care at www.eyemedvisioncare.com or 1-866-723-0513.

26   CIRCLE K | Your 2017 CKS Benefits Guide
Critical Illness Insurance

If you need to treat a critical illness such as cancer, heart attack and stroke, it can lead to
unexpected expenses that increase your financial burden. Critical Illness Insurance helps pay for
some of these expenses. This may include copays for experimental treatment, travel to and from
treatment centers, or for everyday expenses like bills, groceries, rent and mortgage.

HOW THE PLAN WORKS
You can choose from two levels of coverage — a total benefit equal to $5,000 or $10,000. Your
spouse and children are also covered, although at lower amounts:

• Spouse: 50% of your coverage level.
• Children: 25% of your coverage level.

Critical Illness insurance pays your chosen level of coverage in a lump-sum amount if you are
diagnosed with one of the following conditions.

Conditions                                   1st Occurrence                                  2nd Occurrence
Invasive Cancer                                     100%                                           100%

Heart Attack                                        100%                                           100%

Kidney Failure                                      100%                                           100%

Stroke                                              100%                                           100%

Coma                                                100%                                            N/A

Organ Failure                                       100%                                           100%

Paralysis                                     50% (one limb)
                                                                                                    N/A
                                             100% (two limbs)

Loss of sight,
                                                    100%                                            N/A
speech or hearing

Pre-Existing Condition Limitation: A pre-existing condition for which you,
                                                                                         12 month look back period.
in the specified time period prior to coverage in this plan, consulted with a
                                                                                         12 month exclusion period.
physician, received treatment, or took prescribed drugs.

Limitations: The policy has exclusions and limitations that may impact the eligibility for or entitlement to benefits under
each covered condition. There are limitations and special requirements for each condition. See the certificate of creditable
coverage located on the Benefits page of the Circle K Intranet for more information.

CRITICAL ILLNESS REDUCTION SCHEDULE
Benefit amounts are reduced by 50% at age 70 for those already enrolled. Your dependent's
benefit amount will be reduced on a pro rata basis when your benefit amount is reduced.

EVIDENCE OF INSURABILITY STATEMENT
If you are enrolling in Critical Illness coverage for you or your spouse after your initial eligibility
period, or you are age 70+ and enrolling for the first time, you will be required to complete an
Evidence of Insurability Statement (EOIS) form before your coverage can take effect. If an EOIS
is necessary, it will be sent to you for completion. Your Critical Illness Insurance coverage will
not take effect until your EOIS form is received, approved and processed.

                                                                                                                               27
Critical Illness Insurance                 continued…

     HEALTH SCREENING BENEFIT
     You and each of your covered dependents are eligible to receive a $50 Wellness/Health
     Screening Benefit each calendar year for completing one of the following:
     • Stress test                                         • Chest X-ray
     • Glucose test                                        • Colonoscopy
     • Blood test for triglycerides                        • Flexible sigmoidoscopy
     • Serum cholesterol test                              • Hemoccultstool analysis
     • Bone marrow testing                                 • Mammography
     • Breast ultrasound                                   • Pap test
     • Cancer testing                                      • Serum Protein Electrophoresis
       (CA 15-3, CA 125, CEA, PSA)                         • Thermography

     COST OF COVERAGE
     Your cost of coverage depends on the coverage amount you elect. Coverage includes
     dependent children.

     $5,000 Coverage

     Critical Illness Coverage                Weekly Rates          Bi-Weekly Rates      Semi-Monthly Rates
     $5,000 Employee Only                          $1.62                   $3.24                 $3.51

     $5,000 Empoyee + $2,500 Spouse                $2.58                   $5.16                 $5.60

     $10,000 Coverage

     Critical Illness Coverage                Weekly Rates          Bi-Weekly Rates      Semi-Monthly Rates
     $10,000 Employee Only                         $2.93                   $5.86                 $6.35

     $10,000 Empoyee + $5,000 Spouse               $4.55                   $9.10                 $9.86

        ? FOR MORE INFORMATION
           Refer to your Benefit Summary for details on covered illnesses, amounts payable, and other
           plan provisions. This information will be mailed to your home after you enroll. You can also call
           Guardian at 1-800-268-2525.

28   CIRCLE K | Your 2017 CKS Benefits Guide
Voluntary Accident Insurance

Like Critical Illness coverage, an accident can also lead to unexpected expenses that increase
your financial burden. Voluntary Accident Insurance helps pay for some of these expenses,
such as travel to and from treatment centers, child care while you recover, modifications to
your home or automobile consistent with your accident or recovery needs, and for everyday
expenses like bills, groceries, rent and mortgage.

HOW THE PLAN WORKS
Voluntary Accident Insurance helps offset the costs associated with both minor and major
accidents. For every covered accident, you receive a benefit based on the type of injury and
treatments received, regardless of what is covered by your medical insurance. You can choose
from two levels of coverage — a total benefit equal to $15,000 or $30,000.

 Covered Events                                        Additional Plan 1 ($15,000)                Additional Plan 2 ($30,000)
 Accidental Death                                $15,000 employee, $15,000 spouse,             $30,000 employee, $30,000 spouse,
                                                 $5,000 children                               $5,000 children
 Common Carrier                                  200% of AD&D                                  200% of AD&D
 Catastrophic Accident                           Quadriplegia: 100%                            Quadriplegia: 100%
                                                 Loss of speech & hearing (both ears):         Loss of speech & hearing (both ears):
                                                 100%                                          100%
                                                 Loss of cognitive function: 100%              Loss of cognitive function: 100%
                                                 Hemiplegia: 50%                               Hemiplegia: 50%
                                                 Paraplegia: 50%                               Paraplegia: 50%
 Single Dismemberment
                                                 50%                                           50%
 (hand, foot, or sight in one eyes)
 Multiple Dismemberment
                                                 100%                                          100%
 (loss of hands, feet, or sight in both eyes)
 Loss of Thumb/Index Same Hand, Four
 Fingers Same Hand, All Toes Same Foot           25%                                           25%

 Covered Conditions/Services: Employee, Spouse and Dependent Child(ren) 100%
 Accident Follow-up Treatment
                                                 $15                                           $25
 (six treatments per covered accident)
 Air Ambulance                                   $250                                          $500

 Burns                                           Up to $12,000                                 Up to $12,000

 Coma                                            $2,500                                        $7,500

 Concussion                                      $50                                           $50

 Dislocation                                     Up to $1,350                                  Up to $3,600

 Eye Injury (requiring surgical repair)          $125                                          $200
 Companion Lodging
                                                 $50 per night                                 $100 per night
 (max. 30 days per covered accident)
 Fractures                                       Up to $2,000                                  Up to $4,500

 Health Screening (one test per plan year)       $50                                           $50

 Hospital Admission (one per plan year)          $500                                          $750

 Daily In-Hospital Benefit (hospital stay –
                                                 $100 per day                                  $175 per day
 max. 365 days per hospital stay)

 Hospital Intensive Care
                                                 $100 per day                                  $350 per day
 (max. 30 days per stay)

Please note that these coverages increase by 20% for an eligible covered child (26 years of age or younger) who has an accident while
playing organized sports.
                                                                                                                                        29
Voluntary Accident Insurance                         continued…

     EVIDENCE OF INSURABILITY STATEMENT
     If you are enrolling in Accident Plan coverage for you or your spouse after your initial eligibility
     period, or you are age 70+ and enrolling for the first time, you will be required to complete an
     Evidence of Insurability Statement (EOIS) form before your coverage can take effect. If an EOIS
     is necessary, it will be sent to you for completion. Your Accident Plan Insurance coverage will
     not take effect until your EOIS form is received, approved and processed.

     COST OF COVERAGE
     Your cost of coverage depends on the coverage amount you elect.

     $15,000 Coverage

     Coverage Tier                           Weekly Rates         Bi-Weekly Rates    Semi-Monthly Rates
     Employee Only                                $1.20                $2.40                 $2.60

     Empoyee + Spouse                            $2.56                 $5.12                 $5.55

     Empoyee + Child(ren)                        $2.67                 $5.34                 $5.79

     Empoyee + Family                            $4.03                 $8.06                 $8.73

     $30,000 Coverage

     Coverage Tier                           Weekly Rates         Bi-Weekly Rates    Semi-Monthly Rates
     Employee Only                                $2.21                $4.42                 $4.79

     Empoyee + Spouse                            $4.67                 $9.34                 $10.12

     Empoyee + Child(ren)                        $4.87                 $9.74                 $10.55

     Empoyee + Family                            $7.33                 $14.66                $15.88

       ? FOR MORE INFORMATION
           Refer to your Benefit Summary for details about the plan.
           You can also call Guardian at 1-800-541-7846.

30   CIRCLE K | Your 2017 CKS Benefits Guide
Flexible Spending Accounts

Circle K offers three types of FSAs to help you save pre-tax dollars on your health and
dependent care needs. These include the:

• Health Care FSA for qualified medical, dental and vision care expenses.

• Limited Purpose FSA for qualified dental and vision care expenses, if you are enrolled in the
  HSA Medical Plan.

• Dependent Care FSA for qualified dependent care expenses.

  ? QUICK FACTS
      You must actively enroll to participate in an FSA! If you do not enroll during the Annual
      Benefits Enrollment Period, you will not have any FSA coverage. Your elections do not carry
      over from year to year.

HOW THE PLAN WORKS
An FSA is an account that allows you to set aside money, before taxes, to use on eligible health
care and dependent care expenses. You elect how much you want to contribute, and Circle K
deducts the contribution in equal amount from your paychecks during the year.

Difference            Health Care FSA               Limited Purpose FSA                   Dependent Care FSA
Maximum                                                                           • $5,000 if married and filing a joint
Annual                                                                              tax return.
Contribution    $2,550                            $2,550                          • $2,550 if filing a single tax return, or
                                                                                    if married and filing separate returns.

Eligible        • Medical, vision, prescription   • Dental and vision copays      • Dependent care expenses for children
Expenses          drugs, dental copays and          and deductibles.                12 years old and younger (or disabled
                  deductibles.                    • Other costs such as braces,     dependents of any age).
                • Other costs such as braces,       eyeglasses, contacts, and     • This includes daycare, pre-school
                  eyeglasses, contacts, hearing     other items not covered         daycare, before- and after-school
                  aids and other items not          by insurance.                   care and summer camp costs
                  covered by insurance.                                             (excluding overnight camps).

Rules for       Expenses you have between January 1 and December 31, 2017,        Expenses you have between
Reimbursement   provided they are medically necessary, not reimbursable under     January 1 and December 31, 2017,
                any other plan and tax deductible under IRS rules.                provided the dependent care is
                                                                                  necessary and both you and your
                                                                                  spouse are actively working, a full-time
                                                                                  student or actively seeking work.

                                                                                                                               31