2017 BENEFITS CATALOG - MYSCRIPPSHEALTHPLAN.COM
Page content transcription
If your browser does not render page correctly, please read the page content below
Dear Colleague:

You work at Scripps because you care about helping people feel their best. And we care for you so that
you can be your best—at work and at home. Our comprehensive total rewards program includes:
• Competitive pay and incentives           • Health and wellness programs
• Special and unique benefits              • Work-life activities and discounts
• Career and learning resources            • Rewards and recognition opportunities

My Scripps Benefits encourages your growth, advancement and personal well-being. Benefits include
traditional health and wellness plans as well as programs focused on delivering financial, legal and family
security. As a career destination employer, Scripps recognizes your individuality and provides a flexible
benefits program with choices to fit your lifestyle.

Your life at Scripps includes much more than your paycheck. It's the total value of your pay, benefits, work-
life resources, retirement contributions and more. Visit www.MyScrippsHR.org anytime, anywhere to see
how Scripps invests in you. Access your total rewards through this single sign-on website with direct links
to your personalized information.

Sincerely,

Eric R. Cole                                              Richard Sheridan
Corporate Vice President                                  Corporate Senior Vice President
Human Capital Management                                  General Counsel

                                      My Scripps HR Website
                                      Through the My Scripps HR website (www.MyScrippsHR.org), your total
                                      rewards statement and information about your pay and incentives, benefits,
                                      wellness credits, discount program, learning resources, recognition program and
                                      more are provided in one secure place, accessible from work or home.

                                      First time user? Follow these instructions.
                                      •	Go to www.MyScrippsHR.org and click on First Time User.
                                      •	Enter your employee ID, last 4 digits of SSN, home zip code and date of
                                         birth (mm-dd-yyyy), then click the 'Submit' button.
                                      •	Check your work email address to receive your temporary password from
                                         Access Notification.
                                      •	Go to www.MyScrippsHR.org and enter your employee ID and temporary
                                         password then click the 'Log On' button.
                                      •	Follow the instructions to create a permanent password. Your password
                                         must contain eight characters with at least two numbers and no symbols.
TA B L E O F C O N T E N T S

 My Scripps Benefits                                                       Table of Contents
 Easy Online Enrollment
                                                                          Introduction . . . . . . . . . . . . . . . . . . . . . 1
 When you're ready to enroll in My                                        My Scripps Benefits

 Scripps Benefits, follow the steps
                                                                          About Your Benefits  . . . . . . . . . . . . . . 3
 shown here. See page 7 for more                                          Eligibility, Enrollment, Your Cost for Coverage, Qualified Status
 information about enrollment.                                            Changes, When Coverage Ends, Identification Cards

                                                                          Health and Wellness  . . . . . . . . . . . . . 17
                                                                          Medical, Doctor On Demand, Vision, Dental, Scripps Wellness
                                                                          Program, Retiree Health Insurance Options

                                                                          Financial Wellness  . . . . . . . . . . . . . . . 41
                                                                          Flexible Spending Accounts (FSAs), Disability Coverage, Life
                                                                          and Accidental Death & Dismemberment (AD&D), Universal
                                                                          Life, Critical Illness, Group Legal Plan, Pet Insurance, Auto &
                                                                          Home Insurance, Identity Theft Protection, Scholarshare College
                                                                          Savings Plan, Savings Bonds

                                                                          Retirement Savings  . . . . . . . . . . . . . . 61
                                                                          Scripps Health 401(a) Retirement Savings Plan, Retiree 401(h)
STEP ONE                                                                  Health Insurance Savings Account, Scripps Health 403(b) Plan

Go to: https://benefits.scripps.org                                       Time Off . . . . . . . . . . . . . . . . . . . . . . . 69
                                                                          Paid Time Off (PTO), Paid Short-term Disability (PSD), Jury
                                                                          Duty, Bereavement Leave, Other Types of Leave

STEP TWO                                                                  Work-Life  . . . . . . . . . . . . . . . . . . . . . . 73
Click on one of the following:                                            Employee Assistance Program, LifeCare Resources and
                                                                          Referrals, Adoption Reimbursement, Family Care Resources,
• New Hire Enrollment                                                     Passport Discount Program, Transportation Discount Benefit,
• Qualifying Events                                                       Scripps Work-Life Events

                                                                          Careers and Learning . . . . . . . . . . . . . 83
                                                                          Center for Learning & Innovation, Tuition Reimbursement,
STEP THREE                                                                Educational Scholarships, Straighterline, Career Development
                                                                          Resources
•	Enter your user ID (six-digit Scripps Corporate ID)
•	Enter your password (your eight-digit birth date in                    This catalog summarizes some of the benefits under the My Scripps
                                                                          Benefits Program, but it is not a contract. It does not include all plan rules
  MMDDYYYY format)                                                        and details and is not considered a certificate of coverage. The terms of
                                                                          your benefits are governed by legal plan documents, including insurance
• Click on the Sign In button                                             contracts. If there are any differences between this catalog and the legal
                                                                          plan documents and insurance contracts, the legal plan documents and
                                                                          insurance contracts are the final authority. Scripps Health reserves the right
                                                                          to change, discontinue or terminate the benefit plans at any time.

                                                                                                                                                           i
INTRODUCTION

                                                          Total Rewards Program
                                                          Your Scripps total rewards program is designed to
                                                          compensate and motivate you throughout your career. It
                                                          includes a broad range of plans and programs including
                                                          market competitive pay and performance incentives, health
                                                          and wellness benefits, financial wellness benefits, work-life
                                                          resources, learning and development opportunities, and
                                                          rewards and recognition.

                                                                    Everyone has different needs. Whether you are
                                                                    just out of school or established in your career,
                                                          single or married, with children or without — no two
                                                          people are exactly the same. A dynamic benefits program
                                                          should reflect that. As a career destination employer, Scripps
                                                          recognizes your individuality and provides a flexible benefits
                                                          program with choices to fit your lifestyle.

                                                                   Scripps offers a comprehensive benefits package
                                                                   that includes health and wellness, financial
                                                          wellness, retirement savings, time off, learning and
                                                          development and work-life resources, all designed to help
                                                          you accomplish your individual goals at work and at home.

                                                                     What kind of medical coverage is right for you?
                                                                     Do you pay for daycare for your children or have
                                                          out-of-pocket health care expenses? Does contributing to
    Our special and unique benefits package is            a Scripps retirement savings plan fit into your long-term
    highly rated by employees and is one of the           financial plan? Because everyone's situation is different,
    reasons we are repeatedly named one of                Scripps provides the basics that you need with a range of
    FORTUNE's 100 Best Companies to Work For®.            choices for the extras that you want.

1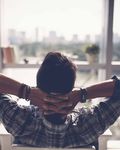 I N TDISABILIT
                                                                           R O D U C TYI O N

THIS IS YOUR LIFE @ SCRIPPS
          Pay & Time Off                                                                                      Work-Life Resources
          • Market Competitive Base Pay and                                                                   • Flexible Work Schedules and Benefits for
          Performance-Based Merit Increases                                                                     Full-time and Part-time Benefit-Eligible Positions
• Success Shares, Wellness and                                                                • Employee Assistance Program (EAP), Individual/Family
  Employee Referral Incentive Programs                                                          Counseling and Mental Health Programs
• Paid Time Off, Paid Short-term Disability,                                                  • Passport Discount Program and Entertainment Events
  Bereavement Leave and Jury Duty
                                                                                              • Childcare Services, Discounts, Resources and Referrals
          Retirement                                                                          • LifeCare Assessments, Resources and Referrals
          • 401(a) Retirement Plan with Matching                                              • HOPE Fund for Crisis Support
          and Annual Contributions
                                                                                                                                         Careers & Learning

                                                                                                         ION
• 401(h) Health Insurance
  Savings Account                                                                                                                        • Academic and Specialty

                                                                                                       GNIT
                                                                                                                                         Training Programs
• 403(b) Plan for Additional
  Retirement Savings                                                                                                         • Professional Development &
                                                  PAY

                                                                                                  RECO
                                                                                                                             Continuing Education Offerings
                                                      &

          Health &                                                                                                                           • Scholarships
                                                           TIM

                                                                                            S&

                                                                                                                                                  and Tuition
          Wellness
                                                                                                                                                   Reimbursement
                                                                EO

                                                                                      RD

• Doctor On Demand
                                                                                                                              NE        SS        • Leadership
                                                                                                                         WELL
                                                                     FF

                                                                                  AWA

                                                                                                                                                 Development
• Medical, Vision
                        H E A LT H &                                                                         C     IAL
                                                                                                       FINAN
                                                                                                                                               Programs and
  and Dental
  Coverage
                                     WELLNESS                                                                                                Leadership Academy

• Scripps Wellness
                                                                              S                   CA                                      Awards & Recognition
  Program
                                                                           CE                           RE
                                                                       R                                     ER                                        • Service
• On-site Employee Care Centers
                                                                    OU                                            S&                                   and Quality
                                                            E   S                                                      LEA                             Awards
• On-site Fitness Classes and
                                                          R
                                                                                  R E T IR E M E N T

  Fitness Club Discounts
                                                    F   E                                                                    RN               • Excel Together

                                            K   -LI                                                                               ING         Recognition Program

          Financial                    OR                                                                                                   • Values in Action/
          Wellness                 W                                                                                                      Values in Leadership
                                                                                                                                        Awards
• Flexible Spending Accounts                                                                                      • Employee Recognition Month
• Life and AD&D, Critical Illness and Long-term
  Disability Insurance
• Group Legal Plan and Identity Theft Protection
• ScholarShare College Savings Plan and Savings Bonds
• Pet, Auto & Home Insurance

                                                                                                                                                                     2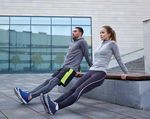 A B O U TENYO
                                       ROLLMEN
                                         U R B ETN E F I T S

    Our Mission
    Scripps strives to provide superior health services in a caring
    environment and to make a positive, measurable difference in the
    health of individuals in the communities we serve.

    We devote our resources to delivering quality, safe, cost-effective,
    socially responsible health care services. We advance clinical research,
    community health education, education of physicians and health care
    professionals and sponsor graduate medical education.

    We collaborate with others to deliver the continuum of care that
    improves the health of our community.

3
A B O U T YO U R B E N E F I T S

                                   About Your Benefits

                                                   Eligibility

                                                Enrollment

                                    Your Cost for Coverage

                                   Qualified Status Changes

                                      When Coverage Ends

                                        Identification Cards

                                                                 4
A B O U T YO U R B E N E F I T S

    Eligibility                                                             Eligible Dependents
                                                                            If you are eligible for coverage as an employee, you may
    The more you know, the more you can
                                                                            also elect coverage for eligible dependents. Verification
    maximize your benefits to your advantage
                                                                            of dependent eligibility is required by your benefit
                                                                            effective date or 15 days after making your elections,
    Eligible Employees                                                      whichever is later. If your verification documents
    As a Scripps employee, you are eligible to participate if you           are not received by the deadline, your dependents
    meet one of the following conditions:                                   will not have coverage and you will have to wait
                                                                            until the next annual open enrollment to add your
    •	You are a full-time benefit-eligible employee regularly              dependents. Eligible dependents include your:
       scheduled to work at least 60 hours per pay period.
                                                                            • Spouse: Husband or wife as defined by California
    •	You are a part-time benefit-eligible employee regularly                 state law.
       scheduled to work at least 40 hours per pay period for
       8-hour and 10-hour shift employees or 36 hours per pay               •	Children: A child under age 26; or disabled,
       period for 12-hour shift employees.                                     dependent child incapable of self-support due to
                                                                               mental or physical disability, if the child becomes
    •	You are a qualified employee under staged retirement,                   disabled prior to reaching age 26. Social Security
       as defined by Scripps policies S-FW-HR-0220 and                         documentation is required for disability verification.
       S-FW-HR-0300.
                                                                            •	Registered Domestic Partner: A same sex partner or
    •	You are a qualified employee under Affordable Care                      opposite sex partner if over age 62, as declared on
       Act (ACA) regulations. Per ACA regulations, any Scripps                 a Declaration of Domestic Partnership filed with the
       employee that worked an average of 30 hours per week                    California Secretary of State.
       between November 1, 2015 and October 29, 2016 will
       qualify for full-time medical insurance in the next calendar
                                                                            Eligible Children
       year. Scripps is expanding this coverage to include vision
       and dental insurance. Employees hired after November 1,              Your eligible children under age 26 include:
       2015 will be assessed based on hire date.                            1. Natural born child

                                                                            2.	Stepchild, legally adopted child or child for whom
                                                                                you have been appointed legal guardianship by a
                                                                                court of law

                                                                            3.	Child for whom the Plan has received a Qualified
                                                                                Medical Child Support Order

                                                                            4.	Child of a covered spouse or covered registered
                                                                                domestic partner (as defined in 1-3 above).

                                                                            Only you, your dependent children, and one other adult
                                                                            dependent (either your spouse or a registered domestic
                                                                            partner) can be covered under the Plan.

5
A B O U T YO U R B E N E F I T S

               Allowable Documents to
              Verify Dependent Eligibility
                                                                                   Pre-tax and After-tax
Spouse             • Copy of your marriage certificate
                                                                                   Deductions
Child              • 	Copy of the birth certificate that shows the                If the adult you cover is not your legal spouse,
                      names of both the parent and the child                       the cost per pay period for all dependents
                   • Final adoption papers                                         is taxable (or after-tax). For example, if you
                   • 	Legal documentation (e.g. court order)                      cover a registered domestic partner and your
                      substantiating placement for adoption or legal               legal children, the portion of the premium
                      guardianship with financial dependency                       attributable to the adult and the children will
                   • 	Copy of Qualified Medical Child Support Order               be taxable. In this example, the portion related
                      requiring employee to provide support and                    to your coverage will be deducted before taxes
                      health coverage, signed by the child support                 are calculated (or "pre-tax"). Your paycheck stub
                      officer or judge
                                                                                   will show two deductions — a pre-tax deduction
                                                                                   for your coverage and an after-tax deduction for
Registered         •	Copy of your State of California certificate of              your dependent coverage.
Domestic Partner      domestic partnership

                                                                               If You and an Eligible Dependent
                                                                               Both Work for Scripps
                                                                               If both you and your spouse, registered domestic partner
                                                                               or child are employees of any Scripps business unit, you
                                                                               may not be covered as both a dependent and an employee
                                                                               under the Scripps Medical, Vision, Dental and life insurance
                                                                               plans. Employees may cover one qualifying adult and
                                                                               dependent children, but no dependent(s) may be covered
                                                                               by more than one employee under the Plans.

                                                                               Spousal/Registered Domestic
                                                                               Partner (RDP) Surcharge
                                                                               Scripps believes that all employers have a responsibility for
                                                                               providing medical coverage for their employees, just as we
                                                                               do. Employees with a spouse or registered domestic partner
                                                                               who is eligible for medical coverage with their own employer
                                                                               and is covered on the Scripps Medical Plans will pay a $25
                                                                               per pay period surcharge. If both you and your spouse or
                                                                               registered domestic partner are employees of any Scripps
                                                                               business unit, the spousal/RDP surcharge will not apply.

                                                                                                                                               6
A B O U T YO U R B E N E F I T S

    Enrollment
    Take action... online and on time

       2017 Enrollment Steps
       With the benefits web enrollment system,
       selecting your benefits is fast, easy and
       convenient. You will be able to make
       decisions, enroll online and get immediate
       confirmation of your selections. To enroll,
       follow these simple steps:

       1. READ through this catalog.

       2. T
           HINK about what your needs are in
          relation to benefits.
                                                              Who Needs to Enroll?
       3. D
           ECIDE which benefits and options are
          right for you and your family.
                                                              Newly Hired Employees
       4. GO to https://benefits.scripps.org                 If you are a new employee, you must complete your benefits
                                                              enrollment within 60 days from your date of hire. New employees
       5. S
           UBMIT your elections before your
                                                              are eligible for benefits the first day of the month following
          enrollment deadline.
                                                              60 days of employment in a benefit-eligible position. A
                                                              benefits enrollment meeting will be scheduled for all newly
                                                              hired employees. Prepare for this meeting by learning about
                                                              the different plan options and carefully evaluating your
       IMPORTANT REMINDER                                     personal situation. If you plan to enroll dependents under
                                                              your coverage, bring your dependents' birth dates and Social
       If you are adding dependents to your
                                                              Security numbers to your enrollment meeting. Documentation
       coverage, you must provide proper
                                                              for each dependent verifying eligibility for coverage must be
       verification before coverage for your
                                                              emailed to HR@scrippshealth.org or faxed to 858-678-6959
       dependents becomes effective. See
                                                              prior to your benefits effective date. See pages 5 and 6 for a
       pages 5 and 6 for a list of requirements
                                                              list of requirements and allowable documents.
       and allowable documents.
                                                              Newly appointed or hired department directors and above,
                                                              fellows, and residents are eligible for benefits from their date of
                                                              hire and must enroll within 31 days from date of hire.

                                                                        Getting the most value from My Scripps Benefits
                                                                        means making smart choices by knowing how
                                                                        the plans work and where opportunities exist
                                                                        for savings.

7
A B O U T DISABILIT
                                                                YO U R B YE N E F I T S

Current Employees                                                          All other benefits and options that you have will
During Open Enrollment                                                     continue throughout the next calendar year if you do
                                                                           not make changes before the open enrollment deadline.
Open enrollment is your annual opportunity to enroll or
make changes to some benefits unless you have a
qualified status change during the year. These benefits                    Newly Eligible Employees
include: medical, vision, dental, health care spending                     If you are newly eligible for coverage due to a qualified
account, dependent care spending account, employee and                     status change (such as non-benefited position to benefit-
dependent life and accidental death and dismemberment                      eligible), you must enroll within 31 days from the date of
(AD&D), long-term disability and group legal.                              the status change. Benefits are effective the first day of the
                                                                           following month, provided you have already met the 60-day
Employees currently enrolled in these benefits who do
                                                                           employment requirement. Call the HR Service Center at
not make changes during open enrollment will default
                                                                           858-678-MyHR (6947) or email hr@scrippshealth.org
to their current plan elections, with the following
                                                                           to report your status change and obtain access to the
exception: if you wish to participate in flexible spending
                                                                           benefits web enrollment system.
accounts, you must enroll each year per IRS rules.

You only need to enroll if you:                                            If You Don't Enroll
•	Wish to change an existing plan election;                               If you don't actively enroll, you may not get the benefits
                                                                           you want or need. Certain default benefits apply if you do
•	Add, drop or change information about your eligible
                                                                           not enroll by your deadline. Your default coverage will vary
   dependents whom you cover under one or more plans;
                                                                           depending on whether you're a current eligible employee
•	Have an adult on your medical plan and have not                         or a newly hired eligible employee. You will not have the
   completed or updated the adult surcharge questionnaire.                 option to make changes until the next open enrollment
   If you do not complete the adult surcharge questionnaire,               period, or within 31 days of a qualified status change. See
   you will be automatically charged the $25 per pay period                the chart below for details.
   surcharge for the adult covered on your medical plan;
•	Want to participate in flexible spending accounts for the
   upcoming calendar year. According to IRS rules, you must
   enroll each year in the health care spending account and/
   or dependent care spending account.

My Scripps Benefits Default Coverage
If you don't enroll, the chart below shows the default benefits you will receive.

 Benefit                                                                   Default Coverage That Applies
                                               NEWLY HIRED ELIGIBLE EMPLOYEES                  CURRENT ELIGIBLE EMPLOYEES

 Medical                                       HMO Employee Only                               Current plan election*

 Vision                                        No coverage                                     Current plan election*

 Dental                                        No coverage                                     Current plan election*

 Flexible Spending Accounts                    No contributions                                No contributions*

 Long-term Disability                          No coverage                                     Current plan election*

 Basic Employee Life and AD&D                  One times annual base pay                       One times annual base pay*

 Supplemental Employee Life and AD&D           No coverage                                     Current plan election*

 Spouse & Child Life and AD&D                  No coverage                                     Current plan election*

 * Following open enrollment.
                                                                                                                                            8
A B O U T YO U R B E N E F I T S

                                                                 1

    Enrolling Online
    Step-by-Step                                                 2
    1 Go to https://benefits.scripps.org
    2	Click on New Hire Enrollment,
        Qualifying Events, or View Benefits.

    3	Enter your user ID which is your six-digit
        Scripps Corporate/Employee ID.

    4	Enter your eight-digit password. Your default
        password is set to your eight-digit birth date when
        you first log in. For example, if your birthday is
        June 10, 1965, your password is 06101965.                3
                                                                 4
    5 Click on the Sign In button.                               5

    Change Your Mind?
    If you are a new hire, you can log in to the
    benefits web enrollment system and adjust
    your elections as often as you need as long
    as your elections are finalized and submitted
    prior to your coverage effective date.

    During open enrollment you can log in to the benefits
    web enrollment system and adjust your elections as often
    as you need as long as your elections are submitted by
    midnight of the last day of the open enrollment period.

                                                                           IMPORTANT
                                                                           If you are enrolling or making benefit changes, you
                                                                           must return to the Benefits Summary page and
                                                                           click SUBMIT for your elections to be processed.

9
A B O U T YO U R B E N E F I T S

Your Cost for Coverage                                                  After-tax benefits include contributions for employee life
                                                                        and accidental death & dismemberment (AD&D) in excess
Your benefit options and cost for coverage are displayed                of one times pay, spouse, registered domestic partner and
when you log in to enroll or make changes to your                       child life and AD&D, and other benefit coverages.
benefits. After reviewing your options and making your
elections, your total per pay period contribution will be
displayed. Your medical contribution reflects your earned
                                                                        Contributions for a Registered
wellness incentive.                                                     Domestic Partner
                                                                        If you cover a registered domestic partner, the cost per
The total per pay period employee contribution for your benefits
                                                                        pay period for medical, vision and dental coverage for
will be deducted from each paycheck over 24 pay periods.
                                                                        ALL dependents is taxable. Your pay­check will show two
                                                                        deductions. One will be pre-tax, equal to the cost for
Pre-tax or After-tax Contributions                                      'employee only' coverage; the other will be after-tax, equal
                                                                        to the additional cost of the adult plus any child coverage.
Pre-tax means that your share of the benefit cost is
deducted from your paycheck before taxes are applied and                To qualify for pre-tax contributions for medical, vision and
deducted. When you pay for benefits on a pre-tax basis                  dental coverage for your registered domestic partner, you
you pay less federal income and Social Security taxes, so               must notify the HR Service Center in writing that your
you save money.                                                         registered domestic partner qualifies as a "dependent" under
                                                                        Section 152 of the Internal Revenue Code. Please provide
Pre-tax benefits include contributions for medical, vision,             a copy of the notice and other appropriate forms to the HR
dental, long-term disability, health care and dependent care            Service Center. For questions, call 858-678-MyHR (6947) or
spending accounts.                                                      email hr@scrippshealth.org.

                                                                                                                                       10
A B O U T YO U R B E N E F I T S

     Who Pays
     Plan                                              Cost of Coverage
     HEALTH AND WELLNESS

     Medical, Vision, Dental                           You and Scripps share the cost. Your contribution is paid with pre-tax dollars. If you elect coverage
                                                       for a registered domestic partner, your contribution for the registered domestic partner and all
                                                       other covered dependents is paid with after-tax dollars. You can reduce your medical contribution
                                                       by participating in the Scripps Wellness program.

     Scripps Wellness Program                          Scripps pays the full cost of the program. Your incentive eligibility depends on your participation.

     FINANCIAL WELLNESS

     Flexible Spending Accounts                        You contribute pre-tax dollars.

     Short-term Disability                             You pay the full cost with after-tax dollars.

     Long-term Disability                              You pay the full cost with pre-tax dollars.

     Basic Employee Life and Accidental Death &        Scripps pays the full cost.
     Dismemberment (AD&D)

     Supplemental Life and AD&D                        You pay the full cost with after-tax dollars.

     Dependent Life and AD&D                           You pay the full cost with after-tax dollars.

     Universal Life                                    You pay the full cost with after-tax dollars.

     Critical Illness                                  You pay the full cost with after-tax dollars.

     Group Legal Plan                                  You pay the full cost with after-tax dollars.

     Identity Theft Protection                         You pay the full cost with after-tax dollars.

     Pet Insurance                                     You pay the full cost with after-tax dollars.

     Auto & Home Insurance                             You pay the full cost with after-tax dollars.

     RETIREMENT SAVINGS

     Scripps Health 401(a) Retirement Savings Plan     You can make after-tax contributions and receive Scripps matching and annual contributions.

     Retiree 401(h) Health Insurance Savings Account   You can allocate a portion of your 401(a) contributions to pay for post-retirement health
                                                       insurance premiums.

     Scripps Health 403(b) Plan                        You can make pre-tax or designated Roth after-tax contributions.

     TIME OFF

     Paid Time Off (PTO)                               Scripps pays the full cost.

     Paid Short-term Disability (PSD)                  Scripps pays the full cost.

     Jury Duty & Bereavement Leave                     Scripps pays the full cost.

     WORK-LIFE

     Employee Assistance Program                       Scripps pays the full cost.

     LifeCare Resources and Referrals                  Scripps pays the full cost.

11
A B O U T YO U R B E N E F I T S

Qualified Status Changes
The one thing you can always count on in life is change.                Any coverage changes must be made within 31 days of
You get married or have a baby. Your spouse gets a new                  the qualified status change. Call the HR Service Center at
job. Whatever the events in your life, certain changes can              858-678-MyHR (6947) or email hr@scrippshealth.org
affect your benefits. This section and the charts on pages              to report your qualified status change and obtain access
13, 14 and 15 provide information on qualified status                   to the benefits web enrollment system to make benefit
changes and the associated benefit changes allowed.                     changes. Changes will be made effective the first day of
                                                                        the month following your qualified status change except
After your initial enrollment, you may not make changes or              for medical coverage for newborns or newly adopted
add/remove dependents until the next open enrollment or                 children which begins on the date of birth or adoption.
qualified status change. Documentation of a qualified status
change will be required in order for you to make allowable
changes to your benefits. Qualified status changes include:
                                                                              Deadline for Reporting Changes
•	Marriage or divorce
                                                                              Call the Scripps HR Service Center at
•	Termination of a registered domestic partnership                          858-678-MyHR (6947) or email hr@scrippshealth.org
•	Birth, adoption, or legal custody change of a child                        to report all qualified status changes (including
•	Death of a spouse, registered domestic partner                             newborns) which affect your benefit elections
   or dependent                                                               within 31 days of the status change. If you
                                                                              miss the 31 day deadline, you must wait until
•	Change in your eligibility status; i.e., full-time to
                                                                              the next open enrollment period to make any
   part-time status or non-benefited to benefit-eligible
                                                                              changes to your coverage.
•	Change in your spouse's employment status that
   affects benefit coverage
•	Involuntary loss of other group health coverage
•	Move primary residence outside of the service area
•	Qualified Medical Child Support Order (QMCSO)

                                                                                                                                     12
A B O U T YO U R B E N E F I T S

     Life Events and Qualified Status Changes
     During the year, you may have an opportunity to elect, reduce or increase coverage on certain plans as a result of
     qualified status changes. Qualified status changes and the allowable changes are listed below.

     For information on termination and rehire, please call the Scripps HR Service Center at 858-678-MyHR (6947) or
     email hr@scrippshealth.org.

     Gain of spouse (Marriage)
      Benefit Plan                        Description

      Medical, Vision, and/or Dental      May add new or existing dependents. May revoke or decrease only when spouse's benefit becomes effective
                                          or increased under spouse's plan.

      Long-term Disability                Employee may enroll if evidence of insurability is met or stop coverage.

      Employee Life & AD&D*               Employee may increase or decrease coverage. Must maintain a minimum of 1x pay.

      Spouse Life Insurance               Eligible to apply for coverage for new spouse if spouse meets evidence of insurability.

      Child Life Insurance                Eligible to add for new dependents.

      Health Care Spending Account        Employee may increase election for newly eligible spouse or dependents or decrease election if employee or
      (HCSA)                              dependents become eligible under new spouse's health plan.

      Dependent Care Spending Account     Employee may enroll or increase to accommodate newly acquired dependents or decrease or stop coverage if
      (DCSA)                              new spouse is not employed or makes DCSA election.

     Loss of spouse (Divorce, Legal Separation, Annulment, Death)
      Benefit Plan                        Description

      Medical, Vision, and/or Dental      May stop coverage for spouse only. May elect coverage for self or dependents who lose coverage under
                                          spouse plan if result of divorce, legal separation, annulment, or death.

      Long-term Disability                Employee may enroll if evidence of insurability is met or stop coverage even when eligibility is not impacted.

      Employee Life & AD&D*               Employee may increase, decrease, or stop coverage even when eligibility is not impacted. Scripps provides 1x
                                          pay at no cost to employee.

      Spouse Life Insurance               Must stop spouse coverage.

      Health Care Spending Account        May decrease for former spouse who loses eligibility.
      (HCSA)

      Dependent Care Spending Account     May enroll, increase, decrease, or cancel consistent with the change in status.
      (DCSA)

     Gain dependent (Birth, Placement or Adoption, Legal Guardianship)
      Benefit Plan                        Description

      Medical, Vision, and/or Dental      May elect or add coverage for dependents not previously covered.

      Child Life Insurance                Eligible to add coverage.

      Health Care Spending Account        May elect or increase election.
      (HCSA)

      Dependent Care Spending Account     May elect or increase election.
      (DCSA)

     * Accidental Death & Dismemberment

13
A B O U T YO U R B E N E F I T S

Life Events and Qualified Status Changes                          (continued)

Loss of dependent (Death, Loss of Eligibility Due to Divorce or Legal Separation)
 Benefit Plan                          Description

 Medical, Vision, and/or Dental        Employee must stop coverage only for the dependent who loses eligibility.

 Child Life Insurance                  Must drop coverage for lost dependent.

 Health Care Spending Account (HCSA)   Employee may decrease or stop election.

 Dependent Care Spending Account       Employee may decrease or stop election.
 (DCSA)

Gain or change in employment status of employee (Non-benefited, Casual to PT or FT)
 Benefit Plan                          Description

 Medical, Vision, and/or Dental        Employee may add coverage for employee, spouse, or dependents.

 Long-term Disability                  Employee may add coverage if evidence of insurability is met.

 Employee Life & AD&D*                 Employee may add or increase coverage for employee.

 Spouse Life Insurance                 Employee may add or increase coverage for spouse.

 Child Life Insurance                  Employee may add or increase coverage for dependents.

 Health Care Spending Account (HCSA)   Employee may add or increase coverage for employee, spouse, and/or dependents.

 Dependent Care Spending Account       Employee may add or increase coverage for employee, spouse, and/or dependents.
 (DCSA)

Gain or change in employment status of employee (FT to PT)
 Benefit Plan                          Description

 Medical, Vision, and/or Dental        Employee may decrease or stop coverage.

 Dependent Care Spending Account       Employee may decrease or stop election.
 (DCSA)

Spouse/dependent gain in employment or other change in employment that affects benefit status
 Benefit Plan                          Description

 Medical, Vision, and/or Dental        May cancel or decrease election for employee, spouse, or dependent coverage if added to
                                       dependent's coverage.

 Employee Life & AD&D*                 May increase or decrease coverage.

 Spouse Life Insurance                 Eligible to elect or drop coverage.

 Child Life Insurance                  Eligible to elect or drop coverage.

 Health Care Spending Account (HCSA)   May cancel or decrease election for employee, spouse, or dependent coverage if added to
                                       dependent's coverage.

 Dependent Care Spending Account       May elect or increase election if spouse did not previously work. May cancel election if spouse or
 (DCSA)                                dependent is added to new spouse or dependent coverage.

Gain or loss of a registered domestic partnership
 Benefit Plan                          Description

 Medical, Vision, and/or Dental        Eligible to add during open enrollment only. Benefits stop when registered domestic partnership ends.

* Accidental Death & Dismemberment

                                                                                                                                               14
A B O U T YO U R B E N E F I T S

     Life Events and Qualified Status Changes                           (continued)

     Termination of employment for employee
      Benefit Plan                          Description

      Medical, Vision, and/or Dental        Coverage continues through the end of the month. Eligible for COBRA continuation.

      Long-term Disability                  Coverage continues through the end of the month. May be able to convert policy.

      Employee Life & AD&D*                 Coverage continues through the end of the month. May be able to convert policy.

      Spouse Life Insurance                 Coverage continues through the end of the month. May be able to convert policy.

      Child Life Insurance                  Coverage continues through the end of the month. May be able to convert policy.

      Health Care Spending Account (HCSA)   Coverage continues through the end of the month. Eligible for COBRA continuation.

      Dependent Care Spending Account       Coverage continues through the end of the month.
      (DCSA)

     Termination of employment for spouse/dependent
      Benefit Plan                          Description

      Medical, Vision, and/or Dental        May enroll any eligible dependent not previously covered.

      Employee Life & AD&D*                 May increase or decrease coverage.

      Spouse Life Insurance                 Eligible to elect or drop coverage.

      Child Life Insurance                  Eligible to elect or drop coverage.

      Health Care Spending Account (HCSA)   May enroll or increase contributions if health coverage is lost for affected dependent.

      Dependent Care Spending Account       May enroll or increase if spouse or dependent loses eligibility for DCSA. May stop participation if spouse's
      (DCSA)                                loss of employment leaves dependents ineligible.

     Dependent gains eligibility under employer's plan
      Benefit Plan                          Description

      Medical, Vision, and/or Dental        May enroll any eligible dependent not previously covered.

      Child Life Insurance                  Eligible to add for new dependent.

      Health Care Spending Account (HCSA)   May enroll or increase contributions to take into account expenses of affected dependent.

      Dependent Care Spending Account       May enroll or increase contributions to take into account expenses of affected dependent.
      (DCSA) Care

     Dependent no longer meets eligibility requirements (attains specified age)
      Benefit Plan                          Description

      Medical, Vision, and/or Dental        Employee must stop coverage only for the affected dependent.

      Child Life Insurance                  Must cancel coverage for affected dependent.

      Health Care Spending Account (HCSA)   May decrease contributions to take into account expenses of affected dependent.

      Dependent Care Spending Account       May decrease contributions to take into account expenses of affected dependent.
      (DCSA)

     * Accidental Death & Dismemberment

15
A B O U T YO U R B E N E F I T S

When Coverage Ends
If you terminate employment or retire, all My Scripps Benefits                      For continuation or conversion options, you have
coverage will end on the last day of the month of your                              31 days from termination, status change or retirement
departure from Scripps. If you become ineligible for benefits                       to complete conversion forms.
due to a status change, you may be eligible to continue
                                                                                    For more information about conversion options for
medical, vision and dental coverage based on Affordable Care
                                                                                    employee, spouse and child life, accidental death &
Act (ACA) regulations. See page 5 for details. All other benefits
                                                                                    dismemberment (AD&D), and long-term disability
will end on the last day of the month of your status change.
                                                                                    contact the HR Service Center at 858-678-MyHR (6947).
Coverage for your dependent children that turn age 26 will end                      For more information about conversion options for
the last day of the month in which they are 25 years of age.                        universal life, short-term disability, critical illness, group
                                                                                    legal plan, auto and home insurance, identity theft
The opportunity to continue or convert coverage varies by plan.                     protection and pet insurance, contact the appropriate
See chart below. If applicable, you have 60 days from the date                      insurance carrier directly. Contact information is provided
on your COBRA* election notice or from the loss of coverage                         on the back cover of this catalog.
date, whichever is later, to select coverage through COBRA.

                                                                                                                     Other Continuation or
 Coverage                                                     COBRA* Continuation                                     Conversion Options
 Medical/Pharmacy                                                      18 to 36 months                                                No
 Vision                                                                18 to 36 months                                                No
 Dental                                                                18 to 36 months                                                No
 Health Care Spending Account                                  to the end of current plan year                                        No
 Dependent Care Spending Account                                              No                                                      No
 Employee, Spouse & Child Life and AD&D                                       No                                                     Yes
 Long-term Disability                                                         No                                                     Yes

 * COBRA stands for Consolidated Omnibus Budget Reconciliation Act. The length of COBRA continuation depends on the reason for loss of coverage.

Identification Cards
You will receive identification cards
when you enroll for the benefits
listed below.

 Plan                    ID Cards
 Medical, Dental,        If you enroll in the Scripps Medical Plan, you will receive one identification card for yourself and each covered dependent.
 Vision                  If you also enroll in the Vision Plan and Dental Plan, your ID card will include Medical, Vision and Dental Plan information.
                         If you enroll in the Vision Plan and the Dental Plan but not the Medical Plan, you will receive one identification card for yourself
                         and each covered dependent with only Vision and Dental Plan information.
                         If you enroll in only the Vision Plan or the Dental Plan you will receive one identification card for yourself and each covered
                         dependent with information on the Plan you have enrolled.
                         You can request additional cards. EPO members must call Member Services at 877-552-7247 or by accessing MyScrippsHealthPlan.com,
                         Member Services, visit HCOnline. HMO members must call Scripps Health Plan Customer Service at 844-337-3700.

 Health Care             If you enroll in the health care spending account, you may elect to receive a payment card that can be used to pay for
 Spending Account        qualified expenses.

                                                                                                                                                                16
H E A LT H A N D W E L L N E S S

     Our Vision
     Scripps Health will continue to be the leading health care delivery
     system in the greater San Diego community, as evidenced by the
     highest clinical quality, patient safety, and patient, physician and
     employee satisfaction. This will be achieved through unending focus
     on patient-centered and compassionate care, cost-effective operations,
     research, advanced technology and innovation.

17
H E A LT H A N D W E L L N E S S

                                   Health and Wellness

                                                   Medical

                                        Doctor On Demand

                                                     Vision

                                                    Dental

                                   Scripps Wellness Program

                       Retiree Health Insurance Options

                                                              18
H E A LT H A N D W E L L N E S S

     Health and Wellness Benefits
     Choice, flexibility and room to grow
                                                                                     Who Pays for Coverage?
     My Scripps Benefits offers several important types of
     health and wellness coverage:                                                   As an eligible employee, you and Scripps
                                                                                     share the cost of health coverage. Scripps
     •	Medical, vision, and dental coverage to protect you                          EPO medical, vision and dental plans are
        and your family from the expenses of illness or injury                       self-funded which means that you and
     •	Scripps Wellness program to help you stay healthy                            Scripps (not an insurance company) pay the
        and fit, and manage health conditions                                        cost of claims and administrative expenses.
                                                                                     Scripps contracts with HealthComp to
     •	Retiree health insurance options to continue medical,
                                                                                     provide plan administration, customer
        vision and/or dental coverage after your employment
                                                                                     service and claims processing for the EPO
        with Scripps ends if you meet the age and years of
                                                                                     medical option and the dental plans.
        service requirements
                                                                                     Scripps contracts with Scripps Health Plan
                                                                                     Services to provide plan administration,
                                                                                     customer service and claims processing for
         Women's Health and Cancer                                                   the fully insured HMO medical option.
         Rights Act                                                                  Scripps contracts with MESVision to provide
                                                                                     administration, customer services and
         All of Scripps medical options provide benefits                             claims processing for the vision plan.
         for mastectomy-related services including
         reconstruction and surgery to achieve
         symmetry between breasts, prostheses, and
         complications resulting from a mastectomy
         (including lymphedema). The same
         deductibles, copayments and coinsurance apply
         to these procedures as apply to other covered
         illnesses as described in this guide. If you have
         questions, please call:
         • 844-337-3700 (HMO option)
         • 877-552-7247 (EPO option)

19
H E A LT H A N D W E L L N E S S

Scripps Medical Plans                                                            Health Maintenance Organization
With My Scripps Benefits you can choose between two                              (HMO) Option
medical plans.                                                                   The Scripps Health Plan HMO is a health maintenance
                                                                                 organization that provides a wide range of quality health care
                           Quick Facts                                           services through a network of Scripps providers on a prepaid
 ELIGIBILITY/ENROLLMENT                                                          basis. The HMO plan will only cover urgent and emergency
 •	Full-time and part-time benefit-eligible employees are eligible the
      first of the month following 60 days of employment; must enroll
                                                                                 medical care outside of the plan service area. All routine care
      within 60 days of hire                                                     (office visits, specialist visits, annual screenings) must be done
  •	Department Directors and above, Fellows and Residents are eligible
      the first day of employment; must enroll within 31 days of hire
                                                                                 within the plan medical groups (PMGs) and coordinated by
                                                                                 your PCP.
 OPTIONS
 • HMO
                                                                                 Primary care physicians (PCPs) and their medical groups
 • EPO
                                                                                 coordinate and assume responsibility for your care. You
 COVERAGE TIERS
 • Employee only                   • Employee plus adult
                                                                                 must designate a PCP for yourself and each covered
 • Employee plus child(ren)        • Employee plus adult & child(ren)            family member when you enroll. Your PCP coordinates
 OPEN ENROLLMENT/MID-YEAR CHANGES
                                                                                 your health care, maintains your medical records, provides
 •	
   Current employees can make changes during the open enrollment                 routine care and refers you to specialists and other services
   period or within 31 days of a qualified status change
                                                                                 when medically necessary. You can select your PCP from the
 • Enroll or make changes online using the benefits web enrollment system
                                                                                 following plan medical groups (PMGs) that participate in the
 RESOURCES
 •	HMO Customer Service – 844-337-3700: eligibility, claims and
                                                                                 HMO option:
    pre-authorization
                                                                                 •	Mercy Physicians Medical Group (MPMG)
 •	EPO Member Services – 877-552-7247: eligibility, claims and
    pre-authorization
                                                                                 •	Primary Care Associates Medical Group (PCAMG)
 •	MyScrippsHealthPlan.com: plan documents, provider network
    information
                                                                                 •	Scripps Clinic Medical Group (SCMG)
 • Scripps HR Service Center – 858-678-MyHR (6947): to report a
    qualified status change during the year, general questions
                                                                                 •	Scripps Coastal Medical Center (SCMC)
                                                                                 •	Scripps Physicians Medical Group (SPMG)
Scripps offers two medical plan options: HMO and EPO.
                                                                                 •	Rady Children's Health Network (RCHN)
The medical options cover the same services.
The differences between the medical plan options are:
•	Your payroll contribution
•	What you pay when you receive medical services
•	Provider networks
•	Out-of-pocket maximums

Refer to the table on page 23 for a side-by-side summary
of your options.

                                                                                                                                                      20
H E A LT H A N D W E L L N E S S

     You can choose a different PCP and/or PMG for each                   Exclusive Provider Organization
     covered family member. You can change your PCP at any
     time at https://benefits.scripps.org. You can change your            (EPO) Option
     PCP at any time by calling Scripps Health Plan Customer              The EPO option provides quality care through the Scripps
     Service at 844-337-3700. Your PCP change will be effective           Custom Network. All medical care must be provided by
     the first of the following month or sooner depending on              a Scripps Custom Network provider except in the case of
     certain criteria.                                                    an emergency. You must designate a primary care
                                                                          physician (PCP) for yourself and each covered family
     Your PCP will provide the appropriate services or referrals
                                                                          member when you enroll to ensure the lowest office
     to other plan providers within your PMG. If you need
                                                                          visit copay ($25 copay vs. $35 copay). You may change
     to see a specialist, you will need approval and a referral
     from your PCP for the services to be covered. You will               your PCP at any time at https://benefits.scripps.org.
     have direct access to certain services such as annual                Care can be coordinated by your PCP or you may self-
     mammogram screenings, OBGYN care within your PMG                     refer to any provider within the Scripps Custom Network.
     and other routine services that may not require a referral           Visit MyScrippsHealthPlan.com to find a PCP and other
     from your PCP. In the rare circumstance where you require            network providers.
     specialty care that is unavailable through your PMG, your            Eligible dependents who live more than 30 miles from a
     PMG would need to authorize services to be provided                  Scripps Custom Network provider may be eligible to enroll
     outside of the PMG.                                                  in the Out-of-Area Plan. Care must be provided by the
     You have access to hospitals, specialty care and urgent care         contracted national provider network to receive benefits
     centers from the providers affiliated with your PMG. Visit           under the EPO option. Eligibility for each covered dependent
     MyScrippsHealthPlan.com to find the affiliated hospitals             will be determined at time of enrollment based on the address
     and urgent care facilities for each PMG.                             submitted online at https://benefits.scripps.org. If any of
                                                                          your covered dependents move during the year, it is your
     With the HMO option you have no deductible, no claims to             responsibility to submit the updated address in the benefits
     file and pay a fixed copay for most covered services.                web enrollment system for placement on the Out-of-Area
                                                                          Plan. If an address is not provided, claims for providers outside
                                                                          of the Scripps Custom Network will not be covered.

21
H E A LT H A N D W E L L N E S S

Urgently Needed Care and Emergency
Care Under Both Medical Options
Urgently needed care is medical treatment for conditions
that require prompt medical attention, but are not life
threatening emergencies. Examples include but are not
limited to minor sprains, fractures, pain, heat exhaustion,
and breathing difficulties.

Even if it's after office hours, always contact your physician to
schedule an appointment each time you need to be treated
by a medical professional. If your doctor feels you need to be
seen immediately, your doctor will refer you to the appropriate
medical facility. Make sure you verify network status.

See the chart on page 23 for additional information.

Emergency care is a covered service due to the sudden and
unexpected onset of a condition or injury that you believe
endangers your life or could result in serious injury or disability
and that requires immediate medical or surgical care.

If you believe your condition is an emergency, dial 911 for
immediate medical assistance or go to the nearest
Emergency Center. After the medical emergency has been
resolved, contact your physician for appropriate follow-up.

Scripps Medical Plans pay benefits according to how your
medical need is classified. Benefits for "emergency care" are
different from those provided for "urgently needed care."

         Pre-certification Required for Both Medical Plan Options
         Both medical plan options have pre-certification requirements for certain services. Pre-certification
         procedures are managed by your plan medical group for the HMO option and by HealthComp for the EPO
         option. If you do not receive pre-certification when required, benefits are reduced and/or a penalty
         is applied. Please refer to the appropriate plan document online at MyScrippsHealthPlan.com for a
         detailed explanation of pre-certification and when it is required.

                                                                                                                 22
ENA
                                                                        H E A LT H ROLLMEN
                                                                                     N D W ETL L N E S S

     HMO and EPO Medical Options At-a-Glance
     The table below highlights the key benefits available under the HMO and EPO medical options. Please refer to the plan documents online
     at MyScrippsHealthPlan.com for a complete description of benefits, exclusions, limitations and more.

      Plan Feature                                                             Scripps HMO Option                             Scripps EPO Option

      Who Directs and Provides Care                                            Scripps HMO Network                          Scripps Custom Network
      Employee Cost                                                                     $                                             $$

      Annual Deductible                                                                $0                                             $0

      Annual Out-of-Pocket Maximum                                 $1,500 per person; $3,000 per family         $3,000 per person; $6,000 per family

      Physician Services

      Doctor On Demand Telemedicine                                $15 copay for board certified physicians and licensed psychologists through video visits on
                                                                   your smartphone, tablet or computer. Register online at doctorondemand.com/scripps
      Employee Care Centers (ECC)                                  $10 fee for employees and eligible family members age 18 and older to receive care at
                                                                   any ECC
      Primary Care Physician Visit                                 $15 copay                                    $25 copay ($35 copay if no PCP designated)

      Specialist Visit                                             $25 copay                                    $40 copay

      Preventive Care                                              100% (age & frequency schedules apply)       100% (age & frequency schedules apply)
      Such as routine physicals, immunizations,
      well-child care, well woman exams, mammograms

      Surgery & Hospitalization

      Outpatient Surgery                                           $100 copay                                   $200 copay

      Hospitalization                                              Scripps HMO Network Hospitals only           Scripps Custom Network Hospitals only
      • Inpatient Semi-Private Room                                $250 copay per admission                     $300 copay per admission
      • Inpatient Physician                                        100%                                         100%

      Urgent & Emergency Care
      Urgent Care                                                  $35 copay                                    $50 copay

      Emergency Room                                               $150 copay (waived if admitted)              $200 copay (waived if admitted)

      Ambulance                                                    $150 copay                                   $150 copay

      Other Services

      Diagnostic Lab/X-ray
      • Lab & X-ray                                                100%                                         100%
      • Outpatient Advanced Imaging*                               $100 copay                                   $150 copay ($450 copay max/yr)
      Physical & Occupational Therapy**                            $25 copay                                    $30 copay
      Pre-service review required after 24 combined PT/OT visits

      Chiropractic & Acupuncture Care                              Care provided by American Specialty Health   Care provided by Anthem Blue Cross
                                                                   $15 copay (20 combined visits per year)      $25 copay (20 combined visits per year)
      Allergy Serum
      • Testing                                                    $15 copay                                    $25 copay
      • Injections/Serum                                           $10 copay/visit                              $10 copay/visit

      Durable Medical Equipment                                    100% after $250 deductible                   100% after $300 deductible

      Mental Health/Chemical Dependency**

      • Who Directs and Provides Care                              Cigna behavioral health providers            Anthem Blue Cross behavioral health providers
      • Outpatient Visit                                           $15 copay (Network only)                     $25 copay (Network only)
      • Inpatient                                                  $250 copay per admission                     $300 copay per admission

      Some family planning services are excluded under the medical plans for employees who work for Scripps Mercy Hospital San Diego or Scripps Mercy
      Hospital Chula Vista. Refer to the Plan Document for more information.
        * Outpatient advanced imaging includes CT Scan or CAT Scan, MRI and PET Scan.
       ** Refer to Scripps Medical Plan Summary Plan Document at MyScrippsHealthPlan.com for information on pre-service review requirements.
23
H E A LT HDISABILIT
                                                               AND WY   ELLNESS

Prescription Drug Program
When you enroll in either Scripps Medical Plan option, you are automatically covered under the Prescription Drug Program.

Prescription Drug Copays and Annual Out-of-Pocket Maximum
Prescription Drugs                                       Scripps HMO Option                          Scripps EPO Option

Annual Out-of-Pocket Prescription Drugs        $2,500 per person; $5,000 per family      $4,150 per person/$8,300 per family
Maximum

Retail                                         30-day supply                             30-day supply
• Generic                                      $10 copay                                 $15 copay
• High Cost Generic                            $35 copay                                 $40 copay
• Preferred/Formulary                          $35 copay                                 $40 copay
• Non-Preferred/Non-Formulary                  $55 copay                                 $70 copay
• Specialty Medications                        25% coinsurance ($75 min, $150 max)       30% coinsurance ($100 min, $200 max)

Mail Service                                   90-day supply                             90-day supply
• Generic                                      $20 copay                                 $30 copay
• High Cost Generic                            $87.50 copay                              $100 copay
• Preferred/Formulary                          $87.50 copay                              $100 copay
• Non-Preferred/Non-Formulary                  $165 copay                                $210 copay
• Specialty Medications                        25% coinsurance ($75 min, $150 max)       30% coinsurance ($100 min, $200 max)

Generic Drugs: These drugs are sold under the drug's
chemical name and contain the same active ingredients and
equivalent strength and dosage to the brand-name equivalent.
                                                                                Save Money With
High Cost Generic Drugs: Generic drugs costing over $50
that have a relevant alternative.
                                                                                Generic Drugs
                                                                                A generic drug can have the lowest copay.
Preferred/Formulary Drugs: You pay a lower copay for
                                                                                If you elect a brand medication when a
preferred brand drugs on the drug formulary compared to
                                                                                generic medication is available, you will pay
non-preferred drugs that are not on the drug formulary.
                                                                                the price difference between the brand
Non-Preferred/Non-Formulary Drugs: You pay the                                  medication and the generic medication,
highest copay for non-preferred brand drugs that are not                        plus the brand copay.
on the drug formulary.

Specialty Medications: Specialty medications provide highly
sophisticated treatment for certain rare or chronic conditions.
All specialty medications, including compound drugs costing
more than $400, require a prior authorization; have your
physician contact MedImpact at 844-282-5343 (HMO
option) or 800-788-2949 (EPO option).

                                                                                                                                24
H E A LT H A N D W E L L N E S S

     Options When Filling Your Prescription                               Other Pharmacy Management Programs
     Retail Pharmacy: For short-term medications (up                      In addition to our pharmacy copay, there are other
     to a 30-day supply), take your medical ID card to a                  pharmacy management programs to help improve the
                                                                          safety and cost-effectiveness of your prescription drug
     participating retail pharmacy.
                                                                          coverage. For more information on either of the programs
     Choice90 Retail Pharmacy: For certain long-term                      described below, contact MedImpact at 844-282-5343
     maintenance medications (up to a 90-day supply), take                (HMO option) or 800-788-2949 (EPO option).
     your medical ID card to a participating Choice90 retail
     pharmacy. Go to MyScrippsHealthPlan.com to find a                    Step Therapy Program
     Choice90 retail pharmacy.                                            Step Therapy is designed to find the safest and most cost
                                                                          effective drug therapy for certain conditions that require
     Mail Service Pharmacy: For long-term maintenance                     medication regularly. Step Therapy requires the use of first
     medications (up to a 90-day supply) delivered to your                line drugs before alternative second line drugs are prescribed
     home, go to MyScrippsHealthPlan.com and register                     for the same condition. If immediate access to a second
     for mail delivery service associated with your medical plan.         line drug is required for a medical reason, your doctor
                                                                          can submit a prior authorization request. Participants may
     Specialty Pharmacy: For specialty prescriptions, go to
                                                                          benefit from this program by finding an effective first line
     MyScrippsHealthPlan.com to determine the specialty
                                                                          medication at the lowest copay.
     pharmacy associated with your medical plan.
                                                                          Some of the therapeutic categories covered by Step
                                                                          Therapy include allergy/nasal antihistamines, contraceptives,
                                                                          osteoporosis, anti-inflammatory/COX-2 inhibitors, hypertension,
                                                                          and diabetes. To find out if your medication is part of the
                                                                          step therapy program, use the formulary look up tool on
                                                                          the pharmacy page of MySrippsHealthPlan.com or call
                                                                          MedImpact member services at 844-282-5343 (HMO
                                                                          option) or 800-788-2949 (EPO option).

                                                                          How It Works
                                                                          When filling your prescription, the pharmacist runs the
                                                                          prescription through the system and is alerted of the step
                                                                          therapy program requirement. If your six month history
                                                                          shows that the first line drug was previously dispensed,
                                                                          then the second line or higher cost medication can be
                                                                          dispensed. However, if there is no record of a first line drug
                                                                          being dispensed previously, then you must try the first line
                                                                          drug first or go through the prior authorization process.
                                                                          Prior authorization is a process where the doctor submits a
                                                                          medication request form stating the reason why the patient
                                                                          must have the second line drug filled at the pharmacy without
                                                                          going through the step therapy process.

25
H E A LT H A N D W E L L N E S S

Prescription Drug Tools and Resources                                  How It Works
Visit the pharmacy page of MyScrippsHealthPlan.com                     •	Present your prescription and your Scripps Medical Plan
for information about your pharmacy benefits, including access            ID card at a participating pharmacy.
to the formulary/preferred drug listing, pharmacy locator and          •	Savings are automatically applied when the medication
mail service registration. You can also call MedImpact with               prescribed is not covered under Scripps Medical Plan and
questions about your pharmacy benefits at 844-282-5343
                                                                          qualifies for a discount.
(HMO option) or 800-788-2949 (EPO option).
                                                                       •	Prescriptions that qualify for a discount through the iRx
                                                                          Program are automatically cross-referenced with your other
Save Money on Prescriptions Not Covered                                   prescriptions to check for safety issues, such as drug
by Your Medical Plan                                                      interactions.
As part of your prescription drug benefit, you                         •	There are no limits on the number of times the program
automatically participate in the iRx Program™ which                       can be used.
allows you to save money on prescription drugs not
                                                                       •	You are automatically enrolled as part of your Scripps
covered under Scripps Medical Plan. On average, you can
                                                                          Medical Plan coverage, and you pay no separate
save 25 percent (with potential savings as high as 75
                                                                          enrollment or maintenance fees.
percent)* when you use a participating pharmacy for a
drug that qualifies for a discount. More than 60,000                   Visit the pharmacy page of MyScrippsHealthPlan.com for
participating pharmacies accept the iRx Program,                       more information about the iRx Program, including how
including most participating MedImpact pharmacies.                     to find participating pharmacies.
                                                                       * Based on 2013 national program savings data.

                                                                          DISCOUNT ONLY—NOT INSURANCE.
                                                                          Discounts are available exclusively through participating
                                                                          pharmacies. The range of the discounts will vary depending on
                                                                          the pharmacy chosen and type of medication. This program does
                                                                          not make payments directly to pharmacies. Members are required
                                                                          to pay for all healthcare services. You may file a complaint by
                                                                          contacting Customer Care at 1-800-700-3957. This program is
                                                                          administered by Medical Security Card Company, LLC (MSC) of
                                                                          Tucson, AZ (a subsidiary of MedImpact Healthcare Systems, Inc.).

                                                                                                                                             26