BEVERLEY FOOD FESTIVAL 2018
If your browser does not support JavaScript, please read the page content below: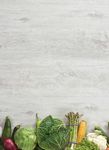 A Family Day of Food, Festivities & Fun! Sunday 6th October 2019 9.30am to 4.30pm BEVERLEY FOOD FESTIVAL 2019 BEVERLEY FOOD FESTIVAL 2018 A Family Day of Food, Festivities and Fun! Sunday 7th October 9:30am to 4:30pm Market Place, Beverley, East Yorkshire 16 PAGE FOOD FESTIVAL GUIDE 1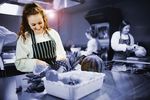 Food & Drink BeverleyMag October 2019 As Mayor of Beverley, it is an honour to be part of the Beverley Town Council team running the 14th Beverley Food Festival. Taking place in the heart of our thriving market town, it is an opportunity to celebrate all the exciting and delicious products created by local and regional food and drink producers.
It is also a time to reflect on Beverley's historic position as a central point for folk from the wider rural community to meet together and sell their produce under the Market Cross. The Food Festival echoes that history and helps to keep the local food scene financially viable, whilst also bringing a boost to the town's economy - people flock not just to the festival stalls, but also visit our pubs, cafes and restaurants to enjoy everything else Beverley has to offer.
Thank you to our members of staff and volunteers, who make the festival such a success, and I look forward to meeting many residents and visitors as they take in the tastes, sights and aromas. In addition, with the Beer and Cider Festival at St Mary's Church (Fri 4th to Sat 5th Oct) and the Beverley Gentle Music Festival at Toll Gavel Church (Fri 4th to Sun 6th Oct), it is shaping up to be a fantastic weekend of food, ale and song! Best wishes and bon appétit! Mayor's Introduction 10:00am Opening with the Mayor of Beverley Councillor Duncan Jack and celebrated local chef and food writer Nigel Brown 10:05am James Mackenzie of the Pipe and Glass Inn, South Dalton 10:45am Tina Cerutti from Cerutti 2, Beverley 11:30am Nigel Brown 12:15pm Festival Cook-off – Local BBC Radio Humberside presenters Jonathan Parker and James Hoggarth go spoon-to-spoon in this popular Beverley Food Festival tradition! The pair will be aided and abetted by local chefs Matt Barker (The Westwood) and John Robinson (Whites of Beverley).
The competition will be followed by the Local Food Awards. 1:15pm HEYHA Copper Saucepan Award for the Apprentice Chef Thomas Lloyd (Beverley Arms) and Jordan Stainton (Village Hotel), compete for the coveted title and 2019 trophy. 2:00pm David Leaf from East Riding College and College Principal Mike Welsh 2:45pm Thierry Condette from TC Patisserie, Beverley 3:30pm Darren Davis from the Beverley Arms 4:00pm Conclusion and Acknowledgements A range of local food producers will be supporting the chefs during the demonstrations, with some of the delicious produce they create to make mouth-water dishes.
Please note that the running order may be subject to change on the day itself. Cookery Theatre Marquee Schedule 2019 An annual highlight in our Cookery Theatre Marquee is the heated competition between local BBC presenters in the culinary chaos of the Festival Cook-off! Supported by local chefs, two of the Beeb's finest will draw wooden spoons at ten paces and fight it out to see who will be crowned Kitchen Conqueror 2019. All the main ingredients will be sources from festival stalls shortly before the completion takes place, so it will be a surprise to not just for the audience, but also the chefs and competitors, as to exactly what they will be cooking up.
The Festival Cook-off starts at 12:15pm and is always a popular event, so make sure you get into the Marquee early to guarantee a seat. Festival Cook-off Kitchen Chaos Returns!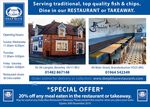 BeverleyMag October 2019 Food & Drink Bycelebratingtheexcellenceoflocalfood,BeverleyTownCouncilandFoodFestivalhav ehelpedtoputnotonlythetown, butalsothewiderEastRidingonthefoodiemap. Ourtalentedchefs,whohavesupportedthefestivalformanyyears,understandtheimpor tanceofusinglocallysourcedingredientstocreate theirownuniquedishes.Bydoingso,theyaresupportinglocalproducers,aswellasredu cingfoodmilestoencouragesustainability. Soplease,comeanddiscoverwhattheyhavetooffer,byvisitingtheCookeryTheatreMarq ueethroughouttheday. Chefs and Restaurants Matthew Barker TheWestwood, NewWalk, Beverley EastYorkshire HU17 7AE T: 01482 881 999 E: dine@thewestwood.co.uk www.thewestwood.co.uk Tina Cerutti Cerutti"2", Station Square, Beverley EastYorkshire HU17 0AS T: 01482 866 700 E: tinaceru2@tinaceru2.karoo.co.uk www.ceruttis.co.uk Thierry Condette TC Patisserie, 101/2 Lairgate, Beverley EastYorkshire HU17 8EE T: 01482 860 884 E: dine@thewestwood.co.uk www.tcpatisserie.com Darren Davis Beverley Arms, 25 North BarWithin, Beverley HU17 8DD T: 01482 296999 www.beverleyarms.co.uk/ James Mackenzie The Pipe and Glass Inn, 8West End, South Dalton EastYorkshire HU17 7PN T: 01430 810 246 E: email@pipeandglass.co.uk www.pipeandglass.co.uk Nigel Brown Nigel Brown Cookery Academy The Ropewalk, Maltkiln Road, Barton upon Humber, DN18 5JT T: 07753 370408 E: associate-manager-nigelbrownchef@live.com www.nigelbrownchef.co.uk John Robinson Whites Restaurant, North BarWithout, Beverley EastYorkshire HU17 7AB T: 01482 866 121 E: info@whitesrestaurant.co.uk www.whitesrestaurant.co.uk "I believe the event to be one of the very best of its kind, a great benefit to local businesses and those who love to eat and drink the very best this area has to offer. Long may it continue." David Nowell, Chef, Beverley Tickton Grange Hotel
"A fantastic event that I am sure will continue to grow and grow." Raymond Blanc OBE, Celebrity Chef, Le Manoir aux Quat' Saisons WE THANK OUR SPONSORS
BeverleyMag October 2019 Food & Drink 2Chefs.co.uk Ampleforth Abbey Trading Ltd Arnold's Oyster Bar Atom Brewing Company Autumn Harvest Mushrooms Bedazzled Cupcakes Bert's Pizza & Gelato Bespoke Brownies Beverley Beekeepers Association Bleikers Smokehouse Blending Room Blu Gnu Fudge Blueberry Hill Preserves Brackenhill Fine Foods Brocklesby's Pies (Special Guest) Brown & Blond Ltd Browns of Beverley Butterflies Chocolates Butternut Box Cakes by Michele Chilli Jam Man Clucking Pig Coffee Cabin Cossack Cuisine Costello Bakery Cote Hill Cheese Crusty Pie Company Drewtons Ltd East Riding College East Riding Country Pork Eastend Nurseries English Chocolate Fountain Company Fabulously Fruity Wine Fen Farm Venison Food Shop Fountell's FW Read & Sons Ltd Garth Cottage Herbs Garth Cottage Nursery Gift of Oil Gourmet Meat Centre (Seasons) Granny B's Farmhouse Kitchen Great Newsome Brewery Ltd GWS Seafood Happy Hogs Catering Happy Hounds Biscuits Howey Nichols Hull Pie Humberside Police John Wright Turkeys Kalamata Ltd King Billy Gin/Beverley Gin Langlands Garden Centre Lapage Made Laurel Vines Vineyard & Winery Little Square Cake Company Lymn Bank Farm Cheese Company Malton Relish Mary's Kitchen Masons Yorkshire Gin Mayor's Charity Stall Mr Moos New Yorkshire Emporium Nibble Nose Cheese Company Noveltea (Tea Venture) Old Elephant Fudge Patrick's Macarons Peckish Kitchen Picklin' Ric (Wolds Way Foods) Pieroth Ltd Pig & Whistle Pumpkin Patch Produce Raisthorpe Manor Fine Foods Really Indian Redhill Farm Free Range Pork Riverford Organic Farmers Rose Cottage Butchers Ltd Rose Cottage Foods Ltd Beverley Food Festival - Stall Holder Directory RSPB Rural Shop Rustic Baking Ryan Jepson Cheeses Safi Coffee - Hull Collegiate School Sawley Kitchen Shiok! Singapore Street Food Side Oven Bakery Sloemotion Staal Smokehouse Stuarts of Driffield Sugar 'n' Spice Cakes Ltd Surma Secret Spices Ltd - T/A Mr Huda's Taste of Sardinia Taste of Yorkshire TC Patisserie Tickton Grange Twisted Curry Company Limited Two C Patisserie Vanessa Deli & Cafe Vintage Jams Yorkshire W Clappison & Sons Whitby Distillery White Gables Confectionery White House Farm (Foods) Ltd t/a OSLINC White Rabbit Chocolatiers Wiga Wagaa Wilde Bakery Wold Top Brewery Yoghurt Delights Yorkshire Crisps Yorkshire Drizzle Yorkshire Rapeseed Oil/Breckenholme Trading Co Ltd Yorkshire Wildlife Trust Yummy Yank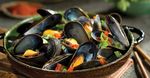 www.bishopburton.ac.uk #MORETOBISHOPBURTON 'S M O R E TO AT BISHOP BURTON FOOD STUDIES From Professional Cookery courses to Butchery apprenticeships, find the course for you and apply now www.bishopburton.ac.uk 7
BeverleyMag October 2019 Food & Drink La Patrie Cahors Malbec Price: £7.00 Where: Sainsbury When: Now Why: This is a structured, full bodied yet elegant red made using super-ripe Malbec grapes which have been enriched with a hint of oak. It's bursting with blackberry and blackcurrant fruit and makes a perfect partner to all types of roasted meat, including beef or lamb.
The Interlude Adelaide Hills Sauvignon Blanc Price: £6.50 (was £7.00) Where: Co-op When: Now, until October 15 Why: Here's the perfect classic dry white for those of you who are fans of the bright, crisp NZ Marlborough style. Except it's Australian! It's textured, edgy, vibrant and dry with exceptional fruit definition, length and crispness.
Brancott Estate is tapping into the trends for vegan and organic wines with the launch of a new collection. The Living Land Series, which is made from fully organic grapes, is available exclusively in Tesco, priced at £11. Spokesman Chris Shead said: 'We are excited to be launching the Brancott Estate Living Land Series as there is a growing desire for organic wines in the market, with the category on the rise and expected to grow in value by 10.5 per cent and reach £1.15 billion by 2022." Patrick Materman, chief winemaker for Brancott Estate, says the launch of the organic wines in the Living Land Series is a significant milestone that epitomises an ongoing commitment to environmental programmes.
He said: "Ever since we first planted Sauvignon Blanc in Marlborough more than 40 years ago, we've known our vineyards are our greatest resource. As a founding member of New Zealand's original sustainable wine-growing initiative, we have strong views on developing and running environmental programmes and have always made a conscious effort to limit any impact on the environment." * It's perhaps a bit early to be talking about Christmas but House of Townend's Cellar Door outlet at Melton Business Park hosts its Christmas Portfolio Tasting this month - it's their final tasting event of the year and something that's become a bit of a tradition.
Mas de Montagnes Roussillon Village Price: £9.99 (was £11.99) Where: Waitrose When: Now, until October 8 Why: From renowned Languedoc vignerons, this is vivid crimson in colour, with a nose dominated by the Grenache's jammy raspberry aromas. On the palate, the Syrah and Carignan add some spice and tannin, resulting in a well structured and racy wine. Serve with some lamb chops, well seasoned and sprinkled with thyme. Cune Rioja Rosado Price: £7.50 (was £8.50) Where: Co-op When: Now, until October 15 Why: I don't often recommend pinks and we are getting near that time of year when I stop drinking them, but .
this is a multiple award-winning wine and for good reason. Try this bold, structured, juicy Cabernet Sauvignon with smoky meats - think BBQ "burnt ends"!
wine is poured into a wide glass compared to a standard one. The colour of the wine also seems to influence the size of the pour with an average of nine per cent more white wine poured into a glass than red, due to red wine's greater colour contrast to clear glass. Participants in the study were asked to pour what they considered to be a normal measure of wine using different types of glassware in various settings. "If you ask someone how much they drink and they report it in a number of servings, for a self-pour that's just not telling the whole story," said Dr. Doug Walker, who led the study.
One person's two is totally different than another person's two," he added. The study also found that the way a wine glass is held can determine how much wine is poured in each serving, with an average of 12 per cent more wine given when a glass is held rather than on the table. * New Zealand wine brand Artisan Tasmania Pinot Noir 2017 (£16.99), a Cuvée 13 Châteauneufdu-Pape 2016 (£16.99), Cathedral Cellar Old Bushvines Pinotage 2019 (£8.99) La Sogara Amerone Della Valpolicella 2016 (£17.99) and Roversi Barbaresco 2015 (£9.99).
The shape and size of the wine glasses we use and how they are held determines how much wine we pour into them, research has found.
A study carried out by researchers at Iowa State University in the US has found that 12 per cent more Aldi is targeting affluent wine consumers with the launch of a 35-strong premium own label range that will only be available exclusively online, as well as adding new sub-£4 varietal wines in store. The German supermarket's new "Icon" wine range, which is rolling out this month priced from around £7- £20, increases the number of core wines sold by the retailer online by around a third and marks a departure for the online side of the business, which has previously only included wines also sold in store.
Company spokesman Josh Heley explained: "We know there are a lot of customers who want to be able to spend more on wine than they can in an Aldi store and we want to capture those customers and offer them premium, high end wines that they will love." He continued: "We are a volumeled retailer and those types of wines don't do enough volume to justify space in bricks and mortar, but they will definitely have a place for them online. Something like a South African Pinotage is a great example." The range includes a JeanPaul Seguin Pouilly-Fumé 2018 (recommended retail price £14.99), a Jean Bouchard Chablis Premier Cru 2017 (£14.49), an Roy Woodcock's World of Wine Best Buys for October Roy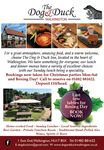 9 Open: Monday to Saturday 5pm - 9:45pm including Bank Holidays
Sunday 3pm - 9pm 22 NewWalkergate, (Butcher's Row Car Park), Beverley HU17 9EE Telephone: 01482 88 22 77 Figaro Italian Restaurant Figaro's: Finest Ingredients
First Class Service
Fantastic Atmosphere Family Hour Prices: 5pm - 6:45pm Monday to Friday
5pm - 6:30pm Saturday
3pm - 6:45pm Sunday Couples, Groups and Party's: 6:45pm - 9:45pm Monday to Saturday
6:45pm - 9pm Sunday Regular Set Menu: Available Every Day Except Saturday Three courses £18.50 l Two courses £15.50 l A La Carté Menu available at all times NEW - Set Menu - Available Sunday to Thursday Three Courses £18.50
Two Courses £15.50 'Probably Beverley's Most Popular Italian Restaurant' Open: Monday to Saturday 5pm - 9:45pm including Bank Holidays
Sunday 3pm - 9pm 22 NewWalkergate, (Butcher's Row Car Park), Beverley HU17 9EE Figaro Italian Restaurant Figaro's: Finest Ingredients
First Class Service
Fantastic Atmosphere Family Hour Prices: 5pm - 6:45pm Monday to Friday
5pm - 6:30pm Saturday
3pm - 6:45pm Sunday Couples, Groups and Party's: 6:45pm - 9:45pm Monday to Saturday
6:45pm - 9pm Sunday Regular Set Menu: Available Every Day Except Saturday Three courses £18.50 l Two courses £15.50 l A La Carté Menu available at all times Open: Monday to Saturday 5pm - 9:45pm including Bank Holidays
Sunday 3pm - 9pm 22 NewWalkergate, (Butcher's Row Car Park), Beverley HU17 9EE Telephone: 01482 88 22 77 Figaro Italian Restaurant Figaro's: Finest Ingredients
First Class Service
Fantastic Atmosphere Family Hour Prices: 5pm - 6:45pm Monday to Friday
5pm - 6:30pm Saturday
3pm - 6:45pm Sunday Couples, Groups and Party's: 6:45pm - 9:45pm Monday to Saturday
6:45pm - 9pm Sunday Regular Set Menu: Available Every Day Except Saturday Three courses £18.50 l Two courses £15.50 l A La Carté Menu available at all times Starters Soup of the Day Homemade served with fresh baked bread Stuffed Mushrooms Filled with chicken liver pate, deep fried in bread crumbs served with salad garnish and a creamy mayonnaise Melon and Cheese Salad (v) Succulent melon with sliced mozzarella served on rocket leaves with a honey and red wine dressing Avocado Cocktail Pieces of avocado, crab and prawns served on iceberg lettuce, coated with a Marie Rose sauce Melanzane alla Parmigiana (v) Slices of aubergine baked with tomato, garlic, mozzarella and parmesan cheese Main Course Pollo Stroganoff Strips of chicken fried with onions, mushrooms, paprika, French mustard, red wine, demi-glace and a touch of cream Grilled Salmon Served with a tomato concasse and a light lemon sauce Pollo – Peppe Strips of chicken in a sauce of green and pink peppercorns and a touch of cream Mushroom and Celery Stroganoff Fried mushrooms with onions, celery, French mustard, paprika, tomato and cream Pasta alla Pasticciata Pappardelle pasta cooked with smoked bacon, mushrooms, peas and finished in a cream sauce with parmesan cheese Risotto Primavera Braised Arborio rice with asparagus, peas and green beans finished with butter and parmesan cheese Spicy Penne Arabiatta Pasta tubes in a sauce of pepperoni, spicy sausage, garlic and tomato Dessert Lemon Roulade Gluten free Torta Amaretto Layers of liqueur soaked sponge filled with cream, decorated with crushed macaroons, topped with Chantilly cream and whole Amaretti 2 Scoops of Ice Cream Choose from chocolate, vanilla or strawberry Now taking Christmas Bookings First sitting Christmas Day £47.95
Second sitting Christmas Day £62.95 Christmas Fayre Lunch £19.95
Evening £27.50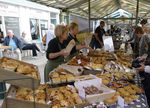 Food & Drink BeverleyMag October 2019 beribboned sticks and are affiliated to the Morris Dancers'Federation. The ladies dance out at events and festivals to bring a spark of joyous, jingly, floral fun for spectators and themselves! The Beverley Garland Dancers are always looking to expand the team with new dancers and musicians so feel free to come and see how to enjoy yourself. All for One Choir is a network of choirs from all around Yorkshire and Lincolnshire who get together and perform uplifting songs that enrich the people who participate and watch. The choir who will be forming are based in Beverley and we cannot wait to hear what they have to sing!
Beverley FM Radio will be treating Beverley Food Festival to a show on the Beverley FM stage broadcasting live from the Festival – why not pop over to their stage on the Market Place cobbles to find out more about this community station that is much loved in Beverley and in the hinterland surrounding the town. Professor Fiddlesticks is a unique and colourful children and family entertainer, for parties, playschemes, schools, fun-days and festivals. His show is a fast moving and fun range of circus tricks. Audience members are encouraged to try out various circus arts including devil sticks, balancing, diabolo, yo-yo balls, juggling and unicycling.
Bandamarama is a community street band, specialising in procession, parade and walkabout performances. The 11 piece band is a mix of brass, wind, percussion, strings, and voice, and is directed and managed by Charles Huckvale and Phil Codd. The group play a lively mash-up of Disco hits, New Orleans Funeral Music, Indie Classics and Cockney um-pa, guaranteed to get kids bopping, nanas dancing, and adult toes tapping, with a"feel good"factor and infectious energy, that is truly memorable. Beverley Garland Dancers is a ladies'team based in Beverley who dance North West Morris style with flowery garlands or fancy Festival Entertainment BBC Radio Humberside will be broadcasting live from the festival not just to Beverley, but to the whole of the Humber region.
Expect interviews with organisers, stall holders, chefs and members of the public.
Beverley Gentle Festival From Friday 4th to Sunday 6th October there will be a range of free concerts at Toll Gavel Church. Organised by Music Living, a not-for-profit organisation, the event is open to all the family and specialises in supporting adults with special educational needs and disabilities. On the Food Festival day, a group of youngsters called the Westwood Belles will be singing at the main gates to Toll Gavel. For more information visit https://www.facebook.com/ musiclivinguk/. In the weeks leading up to the festival, local food producers have been submitting entries into the Beverley Food Festival Local Food Awards competition.
The judges included Hull and East Yorkshire Hospitality Association Chair Paul Vinsen, Mayor of Beverley Councillor Duncan Jack, writer and broadcaster Roy Woodcock, local chef John White and Town Clerk and Festival Organiser Helen Watson – tasting all those delicious drinks and fabulous foods was a tough job, but someone had to do it! Winners will be presented with their certificates directly after the Festival Cook-off in the Cookery Theatre Marquee. Local Food Awards
11 Food & Drink www.beverleymag.co.uk BeverleyMag Bengal AWA elcome to the house of Superb Bengali Cuisine All major credit cards accepted Fully licensed and air conditioned The Bengal Brasserie 4 High Street, Market Weighton YO43 3AH TEL: 01430 876767 / 876768 £4.95 y £5.95 h at gives £5.95 and £7.95 £5.95 £5.95 way in fresh £5.95 cheese £5.95 c, Monday to Thursday 5.30pm - 11.00pm Friday & Saturday 5.00pm - 11.30pm Sunday 4.00pm - 10.00pm Bank holidays Sunday 4.00pm - 11.00pm OPENING TIMES £2.00 £2.00 £0.40 £1.50 £0.45 £1.20 £1.00 Telephone:01430876767 OpeningTimes: Mon-Thurs:5:30pmto11pm Friday-Sat:5pmto11:30pm
Sunday:4pmto10pm SundayBuffet:4pm-9pm
EverySunday
ExceptBankHolidays www. thebengalbrasserie.com TheBengalBrasserie
4HighStreet,MarketWeightonYO433AH Superb Bengali Cuisine...
to 'Delight Your Senses' Tel: 01482 869040 | www.tigerinnbeverley.co.uk FIRST SATURDAY OF THE MONTH Big Quiz Free food/prizes to be won, all money raised to our house charities. £1 per person entry Brains from 8.30pm HOMECOOKED Sunday Lunches Served every Sunday 12noon-7pm DOG FRIENDLY Lairgate, Beverley HU17 8JG required HOME COOKED FOOD SERVED 7 DAYS A WEEK TRY OUR LEGENDARY SUNDAY LUNCH! AFTERNOON TEA MENU £12.95 PER HEAD OR £24 for two people AVAILABLE Mon-sat 12-5pm, pre-booking is required and gluten free options are available CHRISTMAS BOOKINGS NOW BEING TAKEN
Food & Drink BeverleyMag October 2019 1.
It Gives Skin A Glow "Pumpkins are packed with antioxidants like that brighten the skin and produce radiant skin cells. Being a good source of vitamin C, it can help protect the skin from wrinkles and in addition, consuming the pumpkin can improve skin tone and elasticity." – Amanda Von Hagen, skin expert and International Educator at Glo Skin Beauty UK 2. It Can Reverse UV Damage "Including pumpkin in your diet can help to protect against damaging UV light and reduce the risk of developing cataracts too. The betacarotene in pumpkin helps reverse UV damage which brightens and smooths the skin, whilst the carotenoids (the plant pigment that gives pumpkins their orange hue) slows down cellular ageing."– Amanda Von Hagen 3.
It Strengthens Your Nails "Rather than investing in costly strengthening polishes, pumpkin seeds work wonders for your nails. They're rich in vitamin E, protein, zinc, fibre and are alkaline forming which fights inflammation in the body. Eating pumpkin seeds that are rich sources will keep your nails looking and feeling stronger."– Amanda Von Hagen 4. It Helps Beat The Bloat "Pumpkins are low in FODMAPs [one of the main culprits behind bloating] and are a good source of soluble fibre which can help support digestive health and feed our beneficial gut flora. They also provide plenty of betacarotene which the body converts to vitamin A – a valuable vitamin supporting gut integrity." – Christine Bailey, nutritionist & author of Beat The Bloat 5.
It Boosts Hair Thickness & Density "Zinc-rich foods like pumpkin seeds are important for hair health. Hair follicles are the second fastest growing cells in the body and highly depend on zinc, so a deficiency can cause hair thinning and excessive shedding. Zinc is also essential to maintain healthy levels of thyroid hormones, and its deficiency is associated with hypothyroidism, a condition where not enough thyroid hormones are produced, which can also result in hair loss."– Christine Bailey 6. It Keeps Teeth & Gums Healthy "Pumpkins and their seeds are full of nutrients and vitamins that help fight off gum inflammation and help keep the tongue super healthy too, such as zinc, iron, magnesium, vitamin C and vitamin A.
One cup of pumpkin gives you all the vitamin A and 20% of your needed daily allowance of vitamin C."– Dr Reena Wadia, oral health & gum specialist 6 Ways Pumpkins Make You Look & Feel Better When you think of October, your mind likely draws towards pumpkins – but what you may not be aware of, is all the beauty benefits pumpkin provides. Rich in vitamins and antioxidants, including more of Halloween's official vegetable in your diet this autumn can help with everything from getting glowing skin to beating the bloat, and even improving your smile. Here are 6 reasons the beauty experts reckon we should be eating more of it...
Inn FOOD SERVED DAILY 12noon-2.45pm 19 Highgate, Beverley HU17 0DN Tel:01482 864972
Enjoy Traditional English Hospitality in our Historic Mediaeval Timber-Framed Building *Beer Garden *Cask Ales, Craft Beers *Lagers, Wines & Spirits *Live Music FREE HOUSE Once again, Beverley Food Festival is proud to be hosting the final of the HEYHA Copper Saucepan Awards, which takes place at 1:15pm in the Cookery Theatre Marquee. Congratulations to Thomas Lloyd from The Beverley Arms and Jordan Stainton of The Village Hotel, who have made it through to the final competition for the coveted title and trophy of the HEYHA Copper Saucepan Award for the Apprentice Chef of the Year 2019.
Their final challenge will be to produce a two course meal in 40 minutes featuring local ingredients in front of a live audience - a main course featuring fish or seafood and a dessert. Thomas and Jordan competed against five other excellent local chefs, who also deserve congratulating. Chief Judge Paul Vinsen said:"The standard was much higher this year with some truly memorable dishes which demonstrated a high level of skills". The other competitors were: l Harry Griffin - Westwood Restaurant l Lauren Ward - Brackenbrough Hotel, Louth l Rhys Newlove - Railway Inn, New Ellerby l Luke Curtis - Beverley Arms l Donna Hines - Tindall's Butchers, Driffield The ultimate winner will receive the Copper Saucepan Trophy, £350 and a day in the kitchens of the award-winning Winteringham Fields Restaurant.
The runner up will receive a cash prize of £150 and also a day at Winteringham. The cash prizes have been generously sponsored by A E Purdy Ltd, specialist suppliers of fresh fish. Good luck to Thomas and Jordan – we look forward to witnessing your culinary talents first hand in the Cookery Theatre Marquee. For further information visit: www.heyha.co.uk HEYHA Copper Saucepan Awards 2019
13 Food & Drink www.beverleymag.co.uk BeverleyMag FASHION | FOOD | FILM | FUN ENJOY THESE FANTASTIC FOODIE TREATS! All vouchers valid only at Flemingate. Please present voucher at time of purchasing or ordering. FOOD T&Cs apply. Excludes Saturdays. Must pre-book a table in advance to redeem the voucher. Valid until Friday 25th October 2019 T&Cs apply. Not to be used in conjunction with any other offer. Valid until Friday 25th October 2019 T&Cs apply. Not to be used in conjunction with any other offer. Valid until Friday 25th October 2019 T&Cs apply. Monday – Sunday after 2pm. Not to be used in conjunction with any other offer.
Valid until Friday 25th October 2019 T&Cs apply. Monday - Friday until 11:45am. Not to be used in conjunction with any other offer. Valid until Friday 25th October 2019 T&Cs apply. Not to be used in conjunction with any other offer. Excludes specials. Valid until Friday 25th October 2019 T&Cs apply. Not to be used in conjunction with any other offer. Valid until Friday 25th October 2019 T&Cs apply. Excludes Friday and Saturday. Excluding any other offer. Valid until Friday 25th October 2019 T&Cs apply. Not to be used in conjunction with any other offer. Valid only at Subway Flemingate. One per customer.
Valid until Friday 25th October 2019 FIREPIT COSTA STARBUCKS DEBENHAMS CAFÉ DELI NO.1 GREGGS WELLINGTON PIZZA PUB ESTABULO SUMO 241 on meals To book call 07939 264755 or email sales.beverley@pottingshedbar.com FAO of Jess. 10% OFF any travel mug Includes FREE drink 10% OFF any grande drink Afternoon cake with a drink for £3.95 2 for 1 on breakfast A variety of great offers in store on a daily basis Monday to Thursday buy one pizza get one FREE Monday to Thursday 10% OFF your bill between 4pm - 9.45pm 10% OFF total bill FREE meal deal upgrade with every Footlong Sub Buy any Footlong Sub and receive a regular (16oz) dispensed drink, cookie or crisps for free.
SUBWAY FLEMINGATE
Food & Drink BeverleyMag October 2019 Sustainability is the buzzword of 2019, and you shouldn't expect the momentum to slow anytime soon. From fashion to travel, eco-friendly initiatives are at the forefront of developments, but when it comes to sustainable eating, what could we be doing differently? We asked Harley Street nutritionist Melanie Walker to share with us the best and worst foods in terms of their impact on the environment. So how can we minimise our diet's impact? Eating seasonal, local produce is a great place to start (locate your nearest farmer's market immediately), but there are also certain foods that are more ecologically problematic than others.
Unfortunately, it isn't quite as simple as cutting out whole food groups such as meat or dairy, either, as some plant-based options use a lot more energy or water resources to produce than others. Take the first step in your ecoeating journey by making a notes of these foods with the highest and lowest environmental impact. Lamb is more damaging for the environment than beef.
Foods with the Highest Environmental Impacts Lamb People often state beef to be the least environmentally friendly food source, but in fact lamb has a 50 per cent higher greenhouse gas emissions level than beef, according to the Environmental Working Group. Lambs provide a lot less edible meat than cows, hence the overall higher environmental impact. Beef Both deforestation and high feed requirements add to the negative environmental impact of beef farming, and it takes roughly 2500 gallons of water to produce just one pound of beef. It is second only to lamb on the scale, and comes in just above pork.
Cheese The environmental impact of the dairy farming process involved to create enough milk to produce cheese is enormous – cheese production produces roughly thirteen times the amount of carbon emissions than foods like lentils and tomatoes. Almonds A lot of people assume that avoiding animal products means they're in the clear when it comes to eco-guilt, but of some plant foods require a lot more resources to produce than others. It takes one gallon of water to produce each and every solitary Sustainable eating: which foods have the highest and lowest environmental impacts?
brilliant source of omega-3 and a healthy protein source.'Farmed' mussels are generally raised on ropes hung in the ocean, causing very little environmental damage.
Tomatoes Another fantastic environmentallyfriendly choice is the tomato, with emissions of just 1.1kg of CO2 per kg of tomatoes. They're super easy to grow at home and take up little space meaning that even a small balcony can accommodate a growing bag, so go the extra mile by planting your own. Of course, with all of these foods you should also bear in mind where these foods are being produced and imported from, since the transportation of food adds to their carbon footprint enormously. The production methods are also hugely important, so buying organic/traditionally produced, local produce is always generally your best option where possible.
Swap salmon for mussels - and steer clear of lamb, says nutrionist Melanie Walker almond and some nut farming methods are not only ecologically harmful, but pose humanitarian issues, too. For example, many workers in the booming cashew industry are reported to earn no more than £1.75 a day, often suffering burns from the acid contained in the outer layers of the nuts.
Foods with the Lowest Environmental Impacts Lentils An increasingly popular pulse, meat alternative and a healthy addition to your diet, lentils are not only easy on the budget, they're easy on the environment, too. As a comparison, the carbon emissions for lentils are 40 times lower than the worst offender, lamb. Mussels Farmed salmon is one of the least environmentally friendly fish out there, so swap it for mussels, a Tomatoes have a low impact on the environment
15 www.beverleymag.co.uk BeverleyMag Food & Drink Maa Indian Restaurant 6 Ladygate, Beverley HU17 8BH Tel: 01482 871537 www.maaindianrestaurant.co.uk Burton Agnes, E Yorks, YO25 4NE Prices from £79 per person Join us for a 1940's Vintage themed mini-cruise Wether you sit back and watch or get up and dance, you'll definately enjoy our sensational headliners the Swing Commanders Sing-a-long with The Bluebird Belles Dance the night away with DJ Murray Rose Get the 1940's look with our Vintage Hair Stylist 2 Nights on-board entertainment and a day in picturesque Bruges.
All travellers are encouraged to dress in period 1940's attire. Boards: Saturday 28th March 2020 3pm and arrives back in Hull at 8:30am Monday 30th March. Bookings: 01304 44 88 88 VINTAGE CRUISE - HULL to BRUGES
Food & Drink BeverleyMag October 2019 Michelin-starred dining by James Mackenzie Real ales Luxury boutique accommodation Exclusive private dining suite Pipe and Glass, West End South Dalton, Beverley East Yorkshire, HU17 7PN @pipeandglass 01430 810 246 www.pipeandglass.co.uk email@pipeandglass.co.uk