BUILDING STRONGER GROWTH - CORPORATE BROCHURE - MMC Corporation Berhad
Page content transcription
If your browser does not render page correctly, please read the page content below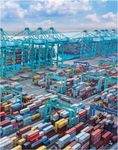 Corporate Brochure

CO R P O R AT E

OVERVIEW
                                                             Who We Are
                                                   MMC CORPORATION BERHAD
                                        is a leading utilities and infrastructure group with
                                     diversified businesses involved in Malaysia and abroad.

               Our Vision                                  Our Mission                                Our Core Values
         To be a Premier Utilities                Excellence in our Core                           INTEC
         and Infrastructure                       Business Segments                                • Integrity
         Group                                    • Maximise shareholder value
                                                                                                   • Innovation
                                                  • Service excellence to
         We are driven by a                         stakeholders                                   • Teamwork
         commitment to build a
         better world for all.                    • Lead in value innovation                       • Excellence

                                                  • Be the preferred employer                      • Commitment

                                                  We serve our stakeholders with                  Our actions are guided by our
                                                  a steadfast commitment to                       core values, setting standards
                                                  excellence.                                     in the way we work.

            With over a century of experience and links to the Government, we are recognised as one of Malaysia's
            largest conglomerates serving the nation and the rakyat.

                                                     The Value We Create

      We connect people,                We light up lives by                    We build                         We masterplan the
     goods and businesses              generating energy for              infrastructures that                   growth of industries
       across the globe                    homes and                     afford our society the                     that drive the
                                            industries                     convenience they                       nation's economy
                                                                               enjoy today

                   Together, the scale of our operation makes us one of Malaysia's key players in nation building.

                                                                                                                                        01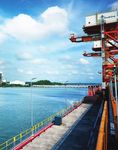 MMC Corporation Berhad

CO R P O R AT E OVERVIEW

                                                                What We Do
                                            Our key activities as a utilities and infrastructure
                                          provider are divided into four core business segments:

          Ports and Logistics               Energy and Utilities                 Engineering             Industrial Development
       We are one of the 10              We are a total energy            We undertake engineering       We develop and manage
       largest port operators in         solutions provider.              and construction works for     approximately 5,000 acres of
       the world.                                                         key civil and infrastructure   industrial developments
                                         Power Generation:                projects in the country.       in Iskandar Malaysia,
       Port Operations in Malaysia:      • Through Malakoff                                              Johor and Kulim, Kedah.
       • Pelabuhan Tanjung                 Corporation Berhad, we         Current Projects:
         Pelepas Sdn Bhd                   are the largest                • Turnkey Contractor for       Senai Airport City ("SAC")
       • Johor Port Berhad                 Independent Power                the entire MRT Sungai        • A master planned 2,718
       • Northport (Malaysia) Bhd          Producer in Malaysia             Buloh-Serdang-Putrajaya        acres integrated industrial
       • Penang Port Sdn Bhd                                                project ("SSP Line")           development comprising
       • Tanjung Bruas Port Sdn Bhd      Natural Gas Distribution:        • Main contractor for the        of Free Industrial Zone &
                                         • Through Gas Malaysia             Langat Centralised             Free Commercial Zone,
       Total container handling            Berhad, we are the only          Sewerage Treatment             hi-tech & general
       capacity across all ports in        supplier of reticulated          Plant                          manufacturing and mixed
       Malaysia stands at 21.3 million     natural gas in West            • Construction of Langat 2       development areas
       TEUs                                Malaysia. We also operate        Water Treatment Plant          targeting various industrial
                                           and maintain 2,468                                              segments strategically
       Port Operations in Saudi            kilometres of Natural          Prior Projects:                  located at a mature
       Arabia:                             Gas Distribution System        • Project Delivery Partner       industrial ecosystem of
       • Red Sea Gateway                   Network                           ("PDP") for the elevated      Senai, Johor
         Terminal Company                                                    section and main
          Limited operates a             Water Solutions Provider:           contractor for              Tanjung Bin Petrochemical
         container port terminal         • Through Aliran Ihsan              underground work of         & Maritime Industrial
         within the Jeddah                 Resources Berhad, we are          the Klang Valley Mass       Centre ("TBPMIC")
         Islamic Port                      a pioneer in wastewater           Rapid Transit ("KVMRT")     • A master planned 2,255
                                           recycling technology and          Sungai Buloh-Kajang           acres niche industrial
       Airport Operator:                   water treatment specialist        (SBK) line                    development catering to
       • Senai Airport Terminal                                           • 329 kilometres Ipoh-Padang     the petrochemical, oil
          Services Sdn Bhd is the                                            Besar Electrified Double      storage and maritime
          operator of Senai                                                  Tracking Project              industry and strategically
          International Airport in                                        • Construction of Stormwater     located at Tanjung Bin,
          Johor Bahru                                                        Management and Road           Johor, opposite the
                                                                             Tunnel ("SMART")              Port of Tanjung Pelepas,
       Logistics Operator:                                                   motorway                      along the maritime route
       • Kontena Nasional Berhad
         is one of the largest                                                                           Northern Technocity ("NTC")
         integrated logistics                                                                            • A complementary 354
         company in Malaysia                                                                               acres industrial development
                                                                                                           within Kulim Hi-Tech Park,
                                                                                                           Kedah catering to the needs
                                                                                                           of the high technology
                                                                                                           industrial segments in the
                                                                                                           northern region and
                                                                                                           strategically connected to
                                                                                                           the port and airport in
                                                                                                           Penang

  02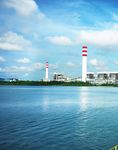 MMC Corporation Berhad

G R O U P CO R P O R AT E

STRUCTURE
As at 30 April 2020
                                                                                                                                     MMC CORPORA
 • 100%                                             • 100%                                         • 100%
   ALIRAN IHSAN RESOURCES BERHAD                      MMC PORT HOLDINGS SDN BHD                      SENAI AIRPORT
                                                                                                     TERMINAL SERVICES SDN BHD
       • 100%                                          • 100%
         Aliran Utara Sdn Bhd                            PENANG PORT SDN BHD                          • 100%
                                                                                                        Senai Airport City Services Sdn Bhd
       • 100%                                             • 100%
         Aliran Utilities Sdn Bhd                           						
                                                            Penang Port Human Capital Services        • 100%
         (Formerly known as Southern Water                  Sdn Bhd                                     Senai Airport City Sdn Bhd
          Corporation Sdn Bhd)
                                                          • 60.0%                                     • 100%
       • 100%                                               						
                                                            Swettenham Pier Cruise Terminal             Senai Airport Sdn Bhd
         ALIRAN WATER SERVICES SDN BHD                      Sdn Bhd
         (Formerly known as Southern Water                                                        • 100%
           Engineering Sdn Bhd)                        • 99.1%                                       MMC ENGINEERING GROUP BERHAD
                                                         NCB HOLDINGS BHD
           • 70%                                                                                      • 100%
             SWESB MMCES JV Sdn Bhd                       • 99.1%                                       MMC ENGINEERING SDN BHD
                                                            Northport (Malaysia) Bhd
       • 80%                                                                                               •   50%
         Aliran Jebat Sdn Bhd                                 • 99.1%                                          Salcon MMCES AZSB JV Sdn Bhd
                                                                Klang Port Management Sdn Bhd
 • 52.9%                                                                                                   •   30%
   Kramat Tin Dredging Berhad                                     • 99.1%                                      SWESB MMCES JV Sdn Bhd
                                                                    Northport Distripark Sdn Bhd
 • 100%                                                                                               • 100%
   ANGLO-ORIENTAL (ANNUITIES) SDN BHD                     • 99.1%                                       MMC Engineering & Construction Sdn Bhd
                                                            Kontena Nasional Berhad
       • 100%
         Dana Vision Sdn Bhd                                  • 99.1%                                 • 100%
                                                                								
                                                                Kontena Nasional Global                 MMC Transport Engineering Sdn Bhd
       • 100%                                                   Logistics Sdn Bhd
         Labohan Dagang Galian Sendirian Berhad                                                       • 100%
                                                              • 99.1%                                   MMC-GTM Bina Sama Sdn Bhd
       • 100%                                                   KN Global Transport Sdn Bhd
         MMC Marketing Sdn Bhd                                                                        • 100%
                                                              • 99.1%                                   MMC TECHNICAL SERVICES SDN BHD
       • 100%                                                   KN Loginfra Sdn Bhd
         Projek Lebuhraya Timur Sdn Bhd                                                                   • 100%
                                                              • 99.1%                                       MMC Oil & Gas Engineering Sdn Bhd
 • 100%                                                         KN Maritime Services Sdn Bhd
   ANGLO-ORIENTAL (MALAYA) SDN BERHAD                                                                          • 51.1%
                                                              • 99.1%                                            								
                                                                                                                 MMC Oil and Gas Engineering
       • 100%                                                   Konnas Prolink Sendirian Berhad                  Consultancy LLC
         Tronoh Holdings (Selangor)
         Sendirian Berhad                              • 100%                                       • 100%
                                                         JOHOR PORT BERHAD                            MMC TEPAT TEKNIK SDN BHD
       • 100%
         MMC Frigstad Offshore Sdn Bhd                    • 100%                                        • 100%
                                                            JP Logistics Sdn Bhd                          MMC Tepat Teknik (Kejuruteraan)
 • 100%                                                                                                   Sdn Bhd
   Bidor Malaya Tin Sdn Bhd                               • 100%
                                                            Seaport Worldwide Sdn Bhd                   • 100%
 • 100%                                                                                                   MMC Tepat Teknik (Sarawak) Sdn Bhd
   MMC Logistics Holdings Sdn Bhd                         • 70%
                                                            SPT Services Sdn Bhd                        • 100%
 • 100%                                                                                                   Tepat Teknik (Labuan) Ltd
   MMC Utilities Berhad                                   • 50%
                                                            Cranetech Global Sdn Bhd                • 90%
 • 100%                                                                                               MMC EG Co Ltd
   MMC LAND SDN BHD                                    • 70%
                                                         Tanjung Bruas Port Sdn Bhd
       • 100%
         Northern Technocity Sdn Bhd
 • 100%
   MMC Pembetungan Langat Sdn Bhd
 • 100%
   Southern Kinta Consolidated (M) Berhad
 • 100%
   Southern Malayan Tin Dredging (M) Berhad
 • 100%
   Pernas Charter Management Sdn Bhd
 • 70%
   PELABUHAN TANJUNG PELEPAS SDN BHD
       • 70%
         Manpower Excellence Sdn Bhd
       • 49%
         Pelepas Terminal Inland Services Sdn Bhd
 • 100%
   Timah Securities Berhad

  03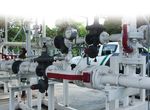 Corporate Brochure

ATION BERHAD
        • 100%                                 JOINT VENTURE                              ASSOCIATES
          MMC INTERNATIONAL HOLDINGS LIMITED
                                               • 50%                                      • 30.9%
           • 100%                                Projek Smart Holdings Sdn Bhd              Gas Malaysia Berhad
             City Island Holdings Limited
                                                   • 50%                                  • 37.6%*
           • 100%                                    				
                                                     Syarikat Mengurus Air Banjir dan       Malakoff Corporation Berhad
             MMC Saudi Holdings Limited              Terowong Sdn Bhd
                                                                                          • 10%
           • 100%                              • 50%                                        Konsortium Bernas MMC SPPM Sdn Bhd
             MMC Saudi Arabia Limited            MMC-Gamuda Joint Venture Sdn Bhd
                                                                                          • 49%
           • 100%                              • 50%                                        Ajil Minerals Sdn Bhd
             MMC Utilities Limited               MMC Gamuda KVMRT (PDP) Sdn Bhd
                                                                                          • 33%
           • 100%                              • 50%                                        P.T. Ritra Konnas Freight Centre
             MMC Ports Limited                   MMC Gamuda KVMRT (T) Sdn Bhd
                                                                                          • 24%
                                               • 50%                                        Jazan Economic City Land Company Limited
                                                 MMC Gamuda KVMRT (PDP SSP) Sdn Bhd
                                                                                          • 20%
                                               • 49%                                        Red Sea Gateway Terminal Limited
                                                 KTMB MMC Cargo Sdn Bhd
                                                                                          • 20%
                                               • 50%                                        Red Sea Ports Development Company Limited
                                                 UEM MMC Joint Venture Sdn Bhd
                                                                                          • 23%
                                               • 34%                                        OP Biomas Technologies Sdn Bhd
                                                 Salcon MMCB AZSB JV Sdn Bhd

                                                                                        Under Liquidation
                                                                                        Southern Water Technology Sdn Bhd
                                                                                        (Under Creditors' Winding Up)
                                                                                        Anglo-Oriental Malaya Trustees Sdn Bhd
                                                                                        (Under Members' Voluntary Liquidation)
                                                                                        MMC Exploration & Production (Thailand) Pte Ltd
                                                                                        (Under Liquidation)
                                                                                        Aturan Jernih Sdn Bhd
                                                                                        (Under Striking-off)
                                                                                        MMC Overseas Pte. Limited
                                                                                        (Under Members' Voluntary Liquidation)
                                                                                        * excluding treasury shares

                                                                                                                                   04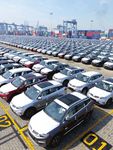 MMC Corporation Berhad

AWA R D S A N D

ACHIEVEMENTS
                         1                 2        3          4        5          6         7

                                  8             9        10        11              12

                             13            14        15       16        17    18   19   20

                                      21            22        23         24             25

  05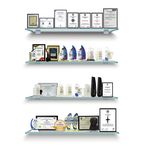 Corporate Brochure

AWARDS AND ACHIEVEMENTS

1.    Johor Port Berhad                                                   13.   Northport (Malaysia) Bhd
      14 March 2019                                                             1 August 2019
      Excellence in Ports and Terminal Training/ Education                      Gold Class II under Logistics and Transportation Category
      – Global Ports Forum Awards                                               – MSOSH OSH Award 2018

2.    Aliran
      	      Utara Sdn Bhd (A subsidiary of Aliran Ihsan Resources       14.   Northport (Malaysia) Bhd
      Berhad)                                                                   1 August 2019
      4 April 2019                                                              MSOSH
                                                                                	     Workplace Health Promotion (WHP) Award 2018 (Level 2)
      	Awarded a Gred 'A' for the Kampung Senawar Water Treatment
      Plant, Kuala Kangsar, Perak - National Water Services               15.   MMC Pembetungan Langat Sdn Bhd
      Commission (SPAN)                                                         1 August 2019
                                                                                Gold
                                                                                	   Class II for Langat Sewerage Project – MSOSH OSH
3.    Northport (Malaysia) Bhd                                                  Award 2018
      4 April 2019
      	Awarded the ISO 45001:2018 - ISO standard for management          16.   MMC Engineering Sdn Bhd
      system of Occupational Safety & Health                                    1 August 2019
                                                                                	Gold Class I for its Lembaga Kemajuan Pertanian Muda Project
4.    MMC Gamuda KVMRT (T) Sdn Bhd                                              and Gold Merit for its North-Butterworth Container Terminal
      5 April 2019                                                              Project – MSOSH OSH Award 2018
      	International Safety Award (with Distinction) for KVMRT (Sungai
      Buloh-Serdang-Putrajaya Line) Underground – British Safety          17.   Penang Port Sdn Bhd
      Council 2019                                                              1 August 2019
                                                                                Gold Class I under Logistics and Transportation Category
5.    MMC Gamuda KVMRT (T) Sdn Bhd                                              – MSOSH OSH Award 2018
      5 April 2019
      	International Safety Award (Sector Awards) for Construction &     18.   Gas Malaysia Berhad
      Property Activities Category – British Safety Council 2019                19 September 2019
                                                                                	Highest Return on Equity Over Three Years – The Edge Billion
6.    MMC Gamuda KVMRT (T) Sdn Bhd                                              Ringgit Club Corporate Awards 2019
      5 April 2019
      	International Safety Award for Best in Country Award – British    19.   Gas Malaysia Berhad
      Safety Council 2019                                                       19 September 2019
                                                                                Highest Growth in Profit After Tax Over Three Years
7.    MMC Pembetungan Langat Sdn Bhd                                            – The Edge Billion Ringgit Club Corporate Awards 2019
      12-13 April 2019
      	Sistem Penilaian Keselamatan dan Kesihatan Dalam Pembinaan        20.    MMC Gamuda KVMRT (T) Sdn Bhd
      (SHASSIC) 5 Star                                                           27 September 2019
                                                                                5	 Star Rating - British Safety Council's Health and Safety Audit 2019
8.    Northport (Malaysia) Bhd
      18 April 2019                                                       21.   Johor Port Berhad
      Gold Award at the Mini Team Excellence Convention 2019                    15 October 2019
      – Malaysia Productivity Corporation                                       	APQO Innovation Class Award (STAR) – Asia Pacific Quality
                                                                                Organisation (APQO)
9.    Johor Port Berhad
      29 April 2019                                                       22.   MMC Gamuda KVMRT (T) Sdn Bhd
      	Global Business Leadership Awards 2019 – Excellence in                  24 October 2019
      Port Facilities Management, Asia Pacific Business Council and             	Reality Modeling Category – Bentley Year in Infrastructure 2019
      Institute of Sustainability                                               Awards by Bentley Systems Inc

10.   Northport (Malaysia) Bhd                                            23.   Malakoff Corporation Berhad
      18 July 2019                                                              5-7 November 2019
      	Gold Award at the Regional Team Excellence Convention 2019 –            	Annual Productivity & Innovation Conference and Exposition
      Malaysia Productivity Corporation                                         2019 (APIC2019) - Gold 5 Star for ALSKOFF and SCAFOLD

11.   Malakoff Corporation Berhad                                         24.   MMC Gamuda KVMRT (T) Sdn Bhd
      31 July 2019                                                              18 November 2019
      Two Gold Awards at the Regional Team Excellence Convention                Technical Product/Equipment Innovation of The Year
      2019 – Malaysia Productivity Corporation                                  – 2019 ITA Tunnelling Awards by International Tunnelling and
                                                                                   Underground Space Association (ITA)
12.   Malakoff Corporation Berhad
      1 August 2019                                                       25.   MMC Gamuda KVMRT (T) Sdn Bhd
      Gold
      	   Class I, Gold Class II & Gold Merit under Utility Sector             22 November 2019
      Category at the Malaysian Society for Occupational Safety and             	Sword of Honour – British Safety Council Awards
      Health (MSOSH) Occupational Safety and Health (OSH) Award 2018

                                                                                                                                                06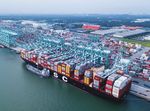 MMC Corporation Berhad

FIVE YEAR FINANCIAL

SUMMARY
                          REVENUE [RM'million]                                           PROFIT AFTER TAX AND
                                                                                     MINORITY INTEREST [RM'million]

  2019                                     4,712                       2019    255

  2018                                        4,984                    2018   220

  2017                                4,160                            2017   210

  2016                                     4,627                       2016               550

  2015                                        5,057                    2015                                                   1,669

                              EBITDA [RM'million]                                      GROSS ASSETS [RM'million]

  2019                                             1,980               2019                             26,446

  2018                             1,492                               2018                             25,305

  2017                            1,393                                2017                          22,795

  2016                               1,613                             2016                          22,729

  2015                                                         3,416   2015                         21,799

                  PROFIT BEFORE ZAKAT AND TAXATION                                  SHAREHOLDERS' FUND [RM'million]
                             [RM'million]

  2019                  522                                            2019                                              9,344

  2018            403                                                  2018                                                 9,560

  2017             436                                                 2017                                                 9,490

  2016                    673                                          2016                                                 9,527

  2015                                                     1,974       2015                                            9,037

                        EARNINGS PER SHARE [sen]                                      NET ASSETS PER SHARE [sen]

  2019      8.4                                                        2019                                           307

  2018      7.2                                                        2018                                             314

  2017     6.9                                                         2017                                             312

  2016             18.1                                                2016                                             313

  2015                                             54.8                2015                                           297

  07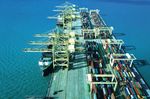 Corporate Brochure

F I V E Y E A R F I N A N C I A L SUMMARY

                         DIVIDEND PER SHARE [sen]                                      RETURN ON EQUITY [%]

  2019                                                    4.5           2019    2.7

  2018                                                    4.0           2018   2.3

  2017                                                    4.0           2017   2.2

  2016                                                    4.0           2016          5.8

  2015                                                  3.8             2015                                    18.5

Distribution of Value Added

                                                                                                     2019                   2018
                                                                                                   RM'000                 RM'000
 Revenue                                                                                         4,711,796              4,983,770
 Operating expenses excluding staff cost, depreciation & amortisation                           (2,357,448)            (3,124,873)
 Other operating income
    - Item relating to investment                                                                         -                65,703
    - Other income                                                                                 220,313                165,685
 Finance cost                                                                                    (677,993)              (545,063)
 Share of results of associates & Joint Venture                                                    301,844                206,828
 Value added available for distributions                                                         2,198,512             1,752,050

 DISTRIBUTION

 To employee:
    Employment costs                                                                               896,095                804,736
 To the Government:
    Taxation and zakat                                                                             221,581                135,890
 To shareholders:
    Dividends*                                                                                     157,200                152,704
 To reinvest to the Group:
    Depreciation and amortisation                                                                  780,426                544,387
    Retained profit                                                                                133,364                 98,278
 Total distributed                                                                               2,188,666             1,735,995

*inclusive dividends paid to non-controlling interest

                                                                                                                             08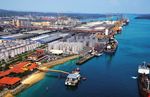 MMC Corporation Berhad

BUSINESS

HIGHLIGHTS

                               Pelabuhan Tanjung Pelepas became
                               the first port in the world to record
                               the highest utilisation of a container            Johor Port handled the
                               vessel with record load of               highest container throughput of
                               19,574 TEUs for                          1.0 million TEUs
                               MSC Gulsun                                                  in its history

             Northport is the first Malaysian
                     port awarded with the                                                 Northport signed strategic

         ISO 45001:2018                                                                    collaboration with Proton
                                                                                           as their homeport for all
           standard for management system
                                                                                           Proton vehicles and CKD
            of Occupational Safety and Health

                             Penang Port undertook the
                                                                              Senai International Airport
                             redevelopment of                                        achieved a record of
                             Swettenham Pier Cruise                      4.27 million passenger
                             Terminal to accommodate                     volume and 14,694 tonnes
                             berthing of two mega cruise                of cargo, the highest recorded
                             vessels at any one time                                 volume in its history

        Senai International Airport was the                                                 Tanjung Bruas Port had highest
          fastest growing airport                                                           conventional cargo
                                                                                            handled since privatisation in 2016
                  in 2019 with 21%
                                                                                            and commenced container
               passenger growth
                                                                                            operations.

                         Completion of the Alam Flora                                Gas Malaysia completed
                         acquisition on 5 December 2019,
                         marking Malakoff's entry into                               2,468 kilometres
                         the Waste Management and                       of NGDS pipeline and sold more
                         Environmental Services sector
                                                                             than 200 million MMBTU
                                                                                        of gas volume

       Gas Malaysia completedpreparation
            for Third Party Access through
          creation of Gas Malaysia Distribution and
                      Gas Malaysia Energy Services                                     Engineering Division secured the first
                                                                                       gas pipeline project in 10 years
                                                                                       and marks MMC's re-emergence as a
                                                                                       major gas pipeline contractor in Malaysia
                    AIR Berhad secured 6
                                   new projects
                    concession worth RM45 million

  09
Corporate Brochure

FINANCIAL

HIGHLIGHTS

                                Profit Before Zakat      Profit After Tax and
                Revenue                and Taxation       Minority Interests

     4.71                          522                       255
  RM                          RM                        RM

                   billion                  million                   million
  (2018 : RM4.98 billion)     (2018 : RM403 million)    (2018 : RM220 million)

                                                Gross Assets

                                                       26.45
  Earnings Before Interest,                      RM
    Depreciation, Tax and
             Amortisation                                           billion

       1.98
  RM                                             (2018 : RM25.30 billion)
                   billion
  (2018 : RM1.49 billion)

                                                                                  10
BUSINESS STRENGHT
MMC Corporation Berhad

BUSINESS

STRENGTHS
                Footprint in Multiple Businesses
                The Group has diversified business presence spanning a wide range of strategic business sectors,
                all of which are vital for nation building and have bright prospects going forward.

                Strategic and Operational Synergy
                The Group is able to leverage on its many operating companies to offer integrated solutions or offerings.
                Synergy is also reflected when projects/business opportunities can be executed within the Group itself.

               Robust Business Model
               Unlike typical investment holding companies that may opt for passive control over their business operations,
               the Group operates on a business ownership model with businesses being driven and managed actively as
               an operating group.

               Backed by Operating Companies with Strong and Recurring-based Income
               The Group holds a mix of long-term concessions, under. Built Operate Transfer ("BOT"), Built Operate Own
               Transfer ("BOOT") and Build Own Operate ("BOO") contracts as well as owns businesses that deliver
               long-term recurring income. This provides stability in revenues and earnings.

               Strong Asset and Financial Base
               The Group's robust financial position allows it to fund capital and other related expenditure to enhance
               business operations and to secure projects.

               Proven Expertise and Track Record
               Through its operating companies, the Group has established a long-standing reputation for undertaking
               many of the nation's iconic projects and for successfully delivering on commitments as per schedule and
               within budget.

               Highly Experienced and Professional 15,221-Strong Workforce
               The Group's greatest asset remains the competence and skills of its people, who bring a vast range of
               professional capabilities and experience to steer the Group's growth.

               Good Marketplace Practices and Corporate Governance
               The Group's commitment to accountability, transparency and good governance has further strengthened
               the organisation's business model and organisational structure, ensuring that systems and processes are
               business driven and safeguard the best interest of shareholders and stakeholders.

  11
SERVING AS THE NATION'S GLOBAL GATEWAY
MMC's ports are the strategic gateways for national trade and
commerce, vital to spurring economic growth.

Within Malaysia's export-oriented open economy, our ports generate
tremendous value across a large number of industries, sectors and
value chains.

MMC Ports brings the world to Malaysian shores and allows
Malaysia to access international markets and emerging business
opportunities in a dynamic, globalised world.
MMC Corporation Berhad

MANAGEMENT DISCUSSION AND ANALYSIS

OPERATIONS REVIEW
PORTS AND LOGISTICS DIVISION                                             Under the agreement, Petronas Dagangan Berhad will provide
                                                                         all support equipment and will manage all diesel distribution
                           FY2017         FY2018          FY2019         activities for all of MMC's ports. This provides improved supply
                                                                         visibility and reliability while enabling our ports to benefit from
 Container Volume                                                        competitive diesel rates.
                            13.8            14.2           14.3
 (million TEUs)
                                                                         We continue to pursue synergistic capabilities (suppliers' global
 Conventional                                                            agreements) by looking at how individual ports can work together
 Volume                     36.5            38.8           37.8          relying on MMC ports' synergy and value proposition to main line
 (million FWT)                                                           and regional line operators.
 Revenue                                                                 Commercial synergy across ports will enable the division to work
                            2.82            3.00           3.18
 (RM' billion)                                                           more strategically with customers in response to market trends
 Profit Before Tax                                                       and to derive timely approaches to better support customers'
                             479            413             449          requirements.
 (RM' million)
                                                                         Synergy was also reflected when many infrastructure development
MACRO-OPERATING ENVIRONMENT                                              projects within MMC ports were undertaken by the Group's
                                                                         Engineering Division.
In FY2019, global trade continued to feel the effects of ongoing
disputes between major economies, rising fuel prices, technological
disruption, as well as unstable commodity prices. Within the             HIGHLIGHTS AND ACHIEVEMENTS
industry, the continued streamlining of shipping alliances and a
declining number of independent lines impacted the industry's            In FY2019, the total container volume stood at 14.3 million Twenty-
value chain with the effects being felt by port operators.               foot Equivalent Units (TEUs), while conventional cargo was 37.8
                                                                         million Freight Weight Tonnes (FWT).
Responding proactively to the operating environment, the Ports
and Logistics Division continued to optimise operations, promote         The division's performance was commendable given the challenging
efficiency and reduce logistics costs.                                   operating conditions for port operators in FY2019.

Displaying strength amidst adversity, the division registered             Container Volume
positive performance for the financial year.                                                             FY2017         FY2018         FY2019
                                                                          (million TEUs)
                                                                          PTP                               8.4            9.0           9.1
BUSINESS AND OPERATIONAL PERFORMANCE
                                                                          Johor Port                        0.9            0.9           1.0
In FY2019, the Ports and Logistics Division continued to focus
on improving service delivery to customers and to forge stronger          Northport                         3.0            2.8           2.7
stakeholder relationships, notably with customers, ministries,
Government agencies and local port authorities.                           Penang Port                       1.5            1.5           1.5

From an operational perspective, the division enhanced our                Tanjung Bruas Port                 -              -             -*
efficiency, productivity and capacity at all ports by improving vessel    Total                            13.8           14.2           14.3
turnaround time and waterfront efficiency, undertaking assets and
facilities enhancements to handle more cargo and implementing            *
                                                                          Commencement of container operations at Tanjung Bruas Port in April 2019,
many other initiatives towards increasing vessel calls and achieving      amounting to 11,700 TEUs
higher throughput volume.

The Ports and Logistics Division also undertook upgrading and             Conventional Cargo
                                                                                                         FY2017         FY2018         FY2019
development of port assets and infrastructure, talent development         Volume (million FWT)
initiatives and focused on reinforcing the health, safety and
environmental ("HSE") performance across all ports.                       Johor Port                       17.4           19.1           18.2

Efforts were also made to standardise equipment used in ports             Northport                         8.2            8.6           9.3
to drive greater economies of scale and to facilitate collective          Penang Port                      10.0           10.4           9.3
purchasing of spare parts and inventory to derive greater cost
efficiency.                                                               Tanjung Bruas Port                0.9            0.7           1.0
A bulk diesel purchase agreement is about to be signed with               Total                            36.5           38.8           37.8
Petronas Dagangan Berhad which will also support greater port
efficiency in the long term.

  14
Corporate Brochure

MANAGEMENT DISCUSSION AND ANALYSIS

PELABUHAN TANJUNG PELEPAS SDN BHD                                      A significant milestone was achieved when PTP became the
In FY2019, Pelabuhan Tanjung Pelepas Sdn Bhd ("PTP") further           first port in South East Asia to welcome Mediterranean Shipping
bolstered its track record for world-class customer service, while     Company's ("MSC") latest and largest container vessel in the
registering various encouraging business and operational highlights.   world as part of its maiden voyage and subsequently left PTP for
                                                                       Europe.
Since its inception, PTP has achieved tremendous growth year after
                                                                       The historic calling of MSC Gulsun led to back-to-back world
year and has benefitted from its strategic location in the middle      records for PTP, when the vessel left PTP on 28 July 2019 with a
of the East and West trade routes. The port continues to progress      record load of 19,574 TEUs, surpassing the previous world record
into becoming a major regional port and global hub, driven by the      of 19,284 TEUs set by Monaco Maersk at PTP in June 2019.
strategic partnerships forged with 2M Alliance and Evergreen Marine
Corp. The partnerships have boosted PTP's business growth and          PTP notched several Port Moves Per Hour ("PMPH") records
strengthened its existing relationships with shipping companies, as    throughout 2019. The first PMPH record was broken on 18 March
well as in securing future cargo volume.                               2019 when the team successfully recorded the highest PMPH
                                                                       record on the AE7 service (Mathilde Maersk) with an overall PMPH
Through this strategic approach, PTP benefits from substantial cargo   record of 235.7.
volume via our partnership with the 2M Alliance Network. This is
the key strategy implemented to counter the effects of the stiff       On 10 September 2019, PTP once again reached a new PMPH
competition from ports in neighbouring countries. PTP also provides    milestone when the team secured the highest all-time PMPH
strategic support as a secondary hub, thus reducing the reliance on    record for the Evergreen Line (Evergreen Ever Goods) with an
a sole main hub, which is beneficial to our partners.                  overall record of 206.6, a 37% increase from the previous high of
                                                                       150.4 recorded in October 2017.

HIGHLIGHTS AND ACHIEVEMENTS                                            Also noteworthy, on 12 September 2019, another record was set
                                                                       when PTP successfully set a new back-to-back PMPH record of
In FY2019, PTP handled 9.1 million TEUs, which was an increase         253 on the A10E Service (MSC Dittle), surpassing its previous
of 1% compared to the previous year's 9.0 million TEUs.                PMPH record of 235 set on 5 September 2019.
Transhipment volume grew by 1.4% and local cargo increased by
0.5%. Volume growth contributed to revenue expansion while cost        The port counted more than 40 international and local companies,
per TEU continued to decline.                                          including world renowned brands such as Volkswagen, Decathlon,
                                                                       Unilever, Hasbro, Marks & Spencer, DHL, Flex, Panasonic, Alcon
Free Zone volume in FY2019 witnessed a 15% increase from               and many more who have made PTP as either their regional
86,249 TEUs in 2018 to 99,439 TEUs in 2019. The take-up rate for       operations or distribution centres. Total Foreign Direct Investment
land leased in the Free Zone area now stands at 95%, where 395         ("FDI") and Domestic Direct Investment ("DDI") stood at RM2.90
acres out of 416 acres in Phase 1 and Phase 2 have been leased         billion as at 31 December 2019.
to customers.
                                                                       Another major highlight was the successful Navis N4 terminal
Higher capacity and efficiency in container handling clearly           operating system migration, which went "live" on 11 July 2019. The
provided PTP with the flexibility and ability to effectively meet      project, one of the largest terminal operating system migrations
customers' changing demands and to provide excellent service           ever undertaken, involved more than 60 experts from around
delivery with greater precision and timeliness.                        the world working together with PTP employees. The Navis N4
                                                                       provided PTP's operations with a new terminal operating system
The 18-metre channel depth has enabled mega-sized vessels to           that facilitates improved performance and scalability to meet
                                                                       future expected volume growth.
berth directly at PTP without being restricted by the inadequate
draft.                                                                 Still on the technology front, PTP continued to implement various
                                                                       preparatory measures towards eventual adoption of a new
                                                                       Enterprise Resource Planning ("ERP") system.

                                                                       In June 2019, PTP signed a Memorandum of Understanding ("MoU")
                                                                       with Terberg Tractors Malaysia to develop a comprehensive study
                                                                       on the viability of deploying autonomous driving terminal tractors
                                                                       to transfer containers within the terminal.

                                                                       PTP continues to invest and upgrade its existing infrastructure and
                                                                       facilities. In FY2019, the port procured eight additional quay cranes
                                                                       and 10 Rubber-Tyred Gantry ("RTG") cranes while also investing in
                                                                       the refurbishment of existing cranes. This will complement PTP's
                                                                       earlier upgrading of its berths and channel dredging, which have
                                                                       deepened the draft to 18 metres.

                                                                       As part of the Safety Transformation Plan, PTP had successfully
                                                                       sealed an agreement in May with the National Institute
                                                                       for Occupational Safety and Health ("NIOSH") to develop a
                                                                       comprehensive Port Safety Passport Programme for port workers.
                                                                       Under the programme, PTP and NIOSH will collaborate to develop
                                                                       and implement a training programme, specially designed for
                                                                       contractors working or will be working in the port industry,
                                                                       especially in PTP.

                                                                                                                                      15
MMC Corporation Berhad

MANAGEMENT DISCUSSION AND ANALYSIS

                                                                       JOHOR PORT BERHAD
Equally significant was the strategic partnership agreement inked      Since commencing operations in 1977, Johor Port Berhad ("Johor
with the Social Security Organisation ("SOCSO") to focus on            Port"), located in Pasir Gudang, remains a strategic gateway for
disability management through the Return To Work ("RTW") and           the southern region. The 1,000-acre multi-purpose port comprises
Back Injury Protection and Rehabilitation Programme.                   660 acres of Free Zone Area and five port terminals with 24
                                                                       berths occupying more than 300 acres. Total port capacity is 40
Emphasis was placed on developing PTP's talent in FY2019.              million FWTs. It also holds the distinction of having the world's
In particular, we focused on increasing the knowledge level of         largest edible liquid terminal.
the workforce via continuous training, engagement and talent
exchange programmes, as well as through various other human
capital development initiatives with universities and Technical and
Vocational Education and Training ("TVET") institutions.

In 2019, PTP collaborated with Politeknik Ibrahim Sultan,
Politeknik Mersing and Universiti Malaysia Terengganu to design
internship programmes relating to Engineering (equipment and
facilities maintenance), Information Technology (Cyber Security)
and Marine, respectively. High-potential students from these
internship programmes may be selected for employment with
PTP.

Given the importance of strong stakeholder relationships, PTP
continues to engage actively with key Government agencies
to ensure port operations are in accordance with the latest
regulatory policies, acts and guidelines.

Two-way engagement is also vital in enabling stakeholders to           As a multi-purpose port, Johor Port handles containerised,
gain a better understanding of port operations, challenges and         conventional and Free Zone cargoes, notably from the Pasir
issues faced, as well as on implemented action plans and results       Gudang industrial area. Johor Port leverages on its established
achieved. Good knowledge and understanding by all parties              hinterland of customers and synergies derived from other MMC
                                                                       subsidiaries, namely PTP and Senai International Airport.
facilitates improved statutory compliance and ensures optimum
business operations and port development.
                                                                       In FY2019, Johor Port focused on performance improvement
                                                                       initiatives centred on the following key aspects: customer
OUTLOOK AND PROSPECTS
                                                                       relationship building with existing and new customers, capacity
Looking forward, global economic conditions are expected to            building towards meeting industry demand; and business
remain challenging. Competition from neighbouring ports within         diversification to create additional revenue streams independent
the country and the region will also intensify.                        of port operations.

PTP will respond accordingly to the operating environment by           The port is also one of the few beneficiaries from the persisting
leveraging on its inherent strengths such as its strategic location,   US-China trade wars. The ongoing spate has led to many China
proven track record for operational excellence and by continuing       based industries choosing Johor; specifically, Iskandar Malaysia
to embrace digitalisation and innovation towards enhancing the         and Pasir Gudang to establish their regional hubs or operating
value proposition offered to customers.                                facilities with the goal of exporting final products to the US.

A 15% increase in port tariffs, gazetted in FY2019 has been            Conversely, US firms also sought import alternatives to China;
implemented at PTP effective January 2020. The upwards revision        opting for Malaysia and other countries. This has indirectly
will provide a buffer against rising costs while boosting revenue      contributed to Johor Port's increased throughput volume in
going forward.                                                         FY2019.

The change in management strategies, which encompasses                 There was also some nominal increase in transhipment cargo
cross functional collaboration towards identifying and eliminating     from the East Malaysian ports to Johor Port, connecting onto
'waste' and to derive strategic savings will be reinforced further     Intra-Asia Services. This also contributed to a larger number of
towards strengthening business sustainability and delivering           calls. Johor Port has traditionally been strong on the Far-East
organic growth.                                                        maritime trade route, given its strategic location between the East
                                                                       and West shipping lanes.

  16
Corporate Brochure

MANAGEMENT DISCUSSION AND ANALYSIS

HIGHLIGHTS AND ACHIEVEMENTS                                            In terms of corporate governance, Johor Port has adopted the ISO
In FY2019, Johor Port saw container volume rise by 11% year-on-        Standards and was certified with the ISO 9001, ISO 27001, ISO 45001
year to 1.04 million TEUs. Another key highlight was the successful    and ISO 55001 standards in FY2019. It is the first Malaysian port
designation of Johor Port as an approved delivery point under          to be accredited with the ISO 27001 (ISMS) and ISO 55001 (AMS)
commodity exchanges such as the London Metal Exchange ("LME"),         certifications. In FY2019, Johor Port also established its Anti-Bribery
Chicago Mercantile Exchange ("CME"), Kuala Lumpur Commodities          and Anti-Corruption Policies.
Exchange ("KLCE") and Asia Pacific Exchange ("APEX").

                                                                       OUTLOOK AND PROSPECTS
The port also provided port management services at the Pengerang
Integrated Petroleum Complex ("PIPC"). Johor Port also oversees        Johor Port continues to be responsive to the various external
management and operations of Tanjung Bruas Port in Melaka.             factors within its operating environment and to adopt the necessary
                                                                       strategic measures to maintain its growth trajectory.
Johor Port started offering various incentive packages to attract
new customers to its Free Zone Area in FY2019. Our efforts were        However, the recent onset of Covid-19 pandemic, which has
successful and eight new customers for warehouses and land were        impacted the world, has led to a reduction in overall economic
received in FY2019.                                                    activity and trade. Consequently, we foresee growth momentum
                                                                       for Johor Port in FY2020 to also be impacted especially for the
Port expansion capacity works undertaken in FY2019 were in line        first half of FY2020.
with Johor Port's 5-Year Expansion Plan. Works completed during
the financial year was the rehabilitation of BT9, BT2, W5 and W6 at    It is likely that global trade will start to recover in the latter part
the Bulk and Break Bulk Terminal ("BBT").                              of the year, and with that, we remain cautiously optimistic of our
                                                                       growth prospects going forward.
The port also focused on rehabilitating the BBT wharves and jetties,
as well as developing the 303,445 sqft double storey Warehouse         We also draw confidence from the comparatively strong economic
3E with an annexed office space (25,067 sqft). With refurbishment      growth within Johor state, driven by a wide range of factors
completed, the warehouse increased Johor Port's existing storage       including the strong investments in Iskandar Malaysia. Johor Port
footprint and has been leased accordingly to generate revenue.         is likely to benefit from the continuing development of key projects
                                                                       in Johor such as RAPID Pengerang, Johor Halal Park, Johor
The aforementioned Expansion Plan also entailed a 5-Year Equipment     Biofuel Hub and others.
Replacement and Refurbishment plan. In line with this, Johor Port
received one new quay crane, four new RTG cranes and 42 new            The port will also look to leverage on its inherent position as
terminal tractors to support container operation expansion. The        a preferred Offshore Inspection Maintenance & Repair ("OIMR")
new infrastructure is a pre-emptive move in support of our aim to      centre for oil and gas players.
increase capacity and to handle more cargo.
                                                                       Given Johor Port's strategic location, further efforts will be placed
The cumulative result of our various improvements led to Johor Port    on positioning the port as the preferred Intra-Asia destination.
surpassing the 1 million TEU mark. In FY2019, container volume
reached 1.04 million TEUs (FY2018: 0.9 million TEUs). Conventional     Emphasis will be placed on tapping loose cargo coming from
cargo saw a marginal 4% drop to 18.2 million FWT (FY2018: 19.0         Sumatera, Karimun and Riau Provinces, which can be containerised
million FWT).                                                          or vice versa.

Presently, works are progressing on track for the expansion of         The port's management also intends to further develop Johor
the container yard to increase capacity from 1.2 million TEUs to       Port as a cocoa trading hub and to designate it as an approved
1.5 million TEUs. This will be achieved by increasing the number       delivery point under the various international commodity exchange
of ground slots and improving container stacking from 3 to 5           such as the Zhengzhou Commodity Exchange, Dalian Commodity
containers high. Completion is slated for the first half of FY2020.    Exchange, Shanghai Futures Exchange and Intercontinental
                                                                       Commodity Exchange.
On the back of increasing container cargo, Johor Port's revenue
was RM540 million, 12% higher year-on-year (2018: RM481 million),
while Profit Before Tax ("PBT") was RM168 million, 110% higher
year-on-year (2018: RM80 million). A land sale of 20 acres to Shui
Xing Ventures also contributed directly to its revenue and earnings
in FY2019.

                                                                                                                                        17
MMC Corporation Berhad

MANAGEMENT DISCUSSION AND ANALYSIS

Accreditation by these international commodity exchanges will         With regards to business diversification, we are looking to
further distinguish Johor Port as a major commodity hub and           establish a Liquefied Natural Gas ("LNG") bunker and a bunker
trading centre. This will encourage overseas-based traders            hub at the Pasir Gudang Port Water Limit. This will facilitate
to utilise the port's warehouse space. The port is also better        bunkering of LNG vessels by providing a dedicated location for
positioned to serve as a transit point to attract more agricultural   bunkering activities that allow for ship-to-ship ("STS") operations
produce from Indonesia's surrounding islands, which will be           at the Pasir Gudang Port Water Limit.
re-distributed in the form of containerised cargo to regional
consumer markets. As a result, cargo throughput will increase,        The expected revenue derived from pilotage, standby tug, anchorage
going forward.                                                        dues and port dues will strengthen our existing revenue streams.
                                                                      There is likely to be spill over from Singapore's bunkering activities
Other strategic priorities are centred on three key focus areas:      with an estimated market size of approximately 50 million MT per
Performance Improvement, Capacity Building and Business               annum.
Diversification.
                                                                      In a similar vein, leveraging on our inherent position as a preferred
In addition, cost efficiency will remain a priority with a thorough   OIMR location, we aim to offer oil rig maintenance services. This
review of our Maintenance and Repair ("M&R") and manpower             includes halal -related propositions such as sertu/samak for
requirements to be conducted in FY2020.                               kitchens in oil rigs.

In building port capacity, we will continue to expedite work on       Other revenue diversification efforts include providing marine
the container terminal expansion project. Once completed in the       services outside of the Pasir Gudang port limits and our JP Skill
first half of FY2020, the expansion will boost our annual handling    Centre.
capacity to 1.45 million TEUs, from the present 1.2 million TEUs.
We are also extending the liquid jetty to increase annual handling
capacity to 20 million FWT from the present 16 million FWT.           NORTHPORT (MALAYSIA) BHD
                                                                      FY2019 was a challenging year for Northport (Malaysia) Bhd
Another plan in the pipeline includes the development of the          ("Northport"), following the restructuring and realignment of
double-storey, 300,000 sqft warehouse on the former Customs           the Shipping Lines alliances. In response, Northport mitigated
area to accommodate future demand from the commodity market           the effects of these developments via its Reinventing Northport
within the region. The plan is to develop the said warehouse on       Master Plan ("RNMP"). The RNMP is designed to improve port
five acres of land. Total estimated cost stands at RM60 million and   productivity, throughput and ultimately, revenue and profitability.
construction is expected to be completed within two years.
                                                                      As a result of the RNMP and other strategic efforts in FY2019,
Our satellite terminals will also see improvements going forward.     Northport met various performance targets and has continued to
Terminal 2, located at Zone 12C at the Pasir Gudang Industrial        progress strongly during the year under review.
Area will see the addition of a new single-storey 53,000 sqft,
warehouse.                                                            On the back of increased tariffs, higher rental income and higher
                                                                      tonnage from its Break Bulk and Roll-on Roll-off ("RoRo")
With its 82 acres of Free Zone land, Terminal 2 will support Johor    segments, Northport's revenue grew 4% year-on-year to RM683
Port's expansion plans and at the same time, provide additional       million (FY2018: RM654 million).
space capacity to serve the needs of the surrounding industries.
Some of the industry players who are already operating here           Our Get Revenue In initiatives yielded additional income streams
include Regency Steel Asia Ptd Ltd, Tech Offshore Marine Shipyard     of RM6 million whilst our Take Costs Out initiatives resulted in
(S) Sdn Bhd, C. Steinweg Warehousing (Far East) Pte Ltd, Shui         total savings of RM11 million.
Xing Group, Panda Global Logistics and Greating Fortune.
                                                                      Costs were relatively contained despite the impact of MFRS 16
Terminal 3, situated at the Tanjung Langat Industrial Complex         and expenditures arising from the Voluntary Separation Scheme
is being developed as an export processing zone and cargo             ("VSS") exercise, totalling to RM58 million. In FY2019, Northport's
consolidation centre with Free Zone Status. The focus in FY2020       overall expenses were maintained at RM576 million, a marginal
is to consolidate all containers from Tanjung Langsat Industrial      0.17% increase year-on-year (FY2018: RM575 million).
Complex to be exported/imported through Johor Port.
                                                                      On the back of increasing revenues and enhanced operational
Once fully completed, the upgrading works will double Johor           efficiency, Profit After Tax ("PAT") rose 3% year-on-year to reach
Port's cargo handling capacity to 80 million FWT with 1.3 million     RM65 million (FY2018: RM63 million).
sqft of additional storage capacity.

Upgrading of the terminal operating system and ERP System to
increase port efficiency is also in the pipeline for FY2020.

  18
Corporate Brochure

MANAGEMENT DISCUSSION AND ANALYSIS

HIGHLIGHTS AND ACHIEVEMENTS                                            The agreement affirms Proton's commitment to continue leveraging
Our container business in FY2019 saw a 2% decrease in throughput       on Northport as their preferred export, import and storage facility
to 2.7 million TEUs. Diversion of major shipping alliances' mainline   for Proton vehicles. Northport handled 27,900 Completely Built-Up
services to competitor ports and outright termination were the         ("CBU") units of the best-selling, Proton X70 at the enhanced 54
main factors for lower container volume.                               acres Vehicle Transit Centre in 2019.

However, Northport's conventional cargo volumes fared better,          On a related note, the Government's exemption of Approved
reaching a five-year high in FY2019 of 9.3 million FWT. This was       Permits ("AP") for Automobile Transhipment came into effect on 1
an 8% expansion year-on-year (FY2018: 8.6 million FWT). Both           April 2019. Northport capitalised on this development by targeting
Break Bulk and RoRo volumes, which increased by 10% and                potential car carriers, car manufacturers and car assemblers
75% respectively year-on-year, were the main contributors to the       to leverage on Northport as their preferred hub for export and
expanding conventional cargo volume.                                   import activities, as well as storage facilities.

Break Bulk cargo increased on the back of higher handling of           Another highlight was Northport's maiden shipment of 500 FWT
iron and steel (by 10% to 2.2 million FWT) and project cargo (by       of liquefied petroleum gas ("LPG"), with the docking of MT
70% to 109,919 FWT). Despite a 2% reduction in Liquid Bulk cargo       Patcharawadee 14 at the formerly unutilised LPG plant within the
handling to 2.5 million FWT (FY2018: 2.6 million FWT), palm oil        Northport area on 4 April 2019. The plant is now being used by
products registered an increase of 6% to 1.1 million FWT (FY2018:      Mygaz, a domestic supplier of LPG gas for household, commercial
1.0 million FWT).                                                      and industrial purposes. Mygaz's LPG handling is expected to
                                                                       increase to 100,000 FWT within the next two years.
The RoRo segment was boosted by the synergistic partnership
with Proton Holdings Berhad ("Proton"). On 6 March 2019,               Northport initiated several initiatives to optimise its facilities
Northport signed a strategic collaboration and services agreement      and improve asset utilisation. This included a significant asset
with Proton.                                                           rationalisation exercise that saw 58 prime movers, 43 trailers and
                                                                       four quay cranes being disposed off for a total sum of RM12.4
                                                                       million.

                                                                       Newer assets and equipment were introduced in FY2019. This
                                                                       included the arrival of six new ZPMC quay cranes, which notably
                                                                       improved container handling productivity in the second half of
                                                                       2019.

                                                                       Refurbishment work on Wharf 15 was completed on 30 December
                                                                       2019. Works were undertaken to further reinforce the under wharf
                                                                       structure to accommodate Break Bulk and the new equipment for
                                                                       palm kernel expeller ("PKE") operations.

                                                                       Northport also established a Biomass Logistics Hub at Southpoint
                                                                       to cater for the demand of biomass products from East Asian
                                                                       countries, namely Japan and South Korea. Both countries are
                                                                       developing more RE power plants as an alternative to fossil fuel
                                                                       and nuclear power plants.

                                                                       Northport provided a more centrally located empty On-Dock Depot
                                                                       for Wan Hai Lines Ltd, a full-container vessel shipping company
                                                                       that accounted for 51% of total port container throughput in 2019.
                                                                       The provision of the On-Dock Depot enabled further cost savings
                                                                       via a more efficient container flow between the wharf and yard.
                                                                       It has also enabled improved vessel productivity. Post relocation,
                                                                       Wan Hai has increased their transhipment volume and made
                                                                       Northport as their main hub port after Kaohsiung in Taiwan.

                                                                       The commissioning of the new PKE ship loader in May 2019 has
                                                                       boosted handling productivity by 38% from 200 tonnes per hour
                                                                       to 275 tonnes.

                                                                                                                                    19
MMC Corporation Berhad

MANAGEMENT DISCUSSION AND ANALYSIS

On a separate note, on 1 August 2019, Northport completed the           Northport further reinforced its Halal Silk Route initiative with
acquisition of a 200,000 sqft warehouse in Tanjung Harapan from         the signing of a MoU with Sojitz (Malaysia) Sdn Bhd and NL Cold
Kontena Nasional Berhad. The warehouse will further enhance             Chain Network (M) Sdn Bhd on 19 February 2019 to establish
the port's existing capabilities to provide integrated logistics        the Malaysia-Japan Halal Value Chain. The collaboration paves
services to customers.                                                  the way for the establishment of an integrated halal value chain
                                                                        between Port Klang and Japan by creating an end-to-end logistics
Another highlight was Northport being ISO45001:2018 certified           network, as well as facilitating halal trade arrangements between
– a distinctive recognition that recognises the port's excellent        Malaysia and Japan.
health, safety and environment ("HSE") performance. Northport is
Malaysia's first and only port to have attained the ISO45001:2018
certification. The achievement is the result of continuous efforts      OUTLOOK AND PROSPECTS
to set industry benchmarks and adopt globally recognised best           External headwinds brought on by various macroeconomic factors
practices for HSE.                                                      and geo-political factors will likely persist. These include the
                                                                        ensuing trade war between China and the US, uncertainties
Another first for Northport was the use of aerial drones for            arising from Brexit and other factors. These macro developments
surveillance purposes, as well as for inspection of equipment           are likely to affect global trade.
and facilities. The unmanned round-the-clock drone system
fulfills various port security needs, such as general surveillance,     However, these could also provide opportunities for Malaysia to
parameter monitoring and detection of suspicious activities.            position itself as the country of choice for foreign direct investment.
                                                                        This has been evident in FY2019, especially for manufacturing
The introduction of the drones was part of the larger overall           activities and the establishment of regional distribution centres
efforts to improve port security, which consists of an integrated       ("RDC").
Closed-Circuit Television Camera ("CCTV") system, round-the-
clock real-time monitoring and other security improvements.             The ongoing trade spate between China and the US has led
                                                                        to many China companies seeking alternative destinations for
On 28 June 2019, Northport launched its Northport Mobile                their operating facilities to export their final products to the US.
Application, which enables customers to access and track their          Conversely, the same applies to US firms, who are still keen on
container status anytime, anywhere. The successful rollout              tapping China's large market.
of the application will be followed by more digital offerings
towards enhancing the port's customer services and overall value        The management of Northport will double its efforts to rise
proposition.                                                            against the challenges and to realise its business objectives.
                                                                        Northport will continue to enhance its appeal to establish their
Pertaining to environmental performance and sustainability,             RDCs at Northport.
Northport has established a dedicated Port Reception Facility
("PRF") to manage scheduled and non-scheduled waste in                  With Intra-Asia trade being a main growth area, management has
compliance with the International Convention for the Prevention         identified the following levers to catapult Northport into becoming
of Pollution from Ships ("MARPOL") standard.                            a regional gateway. These levers are:
                                                                        • Yard reconfiguration and acquisition of assets
Fully operational in February 2020, the facility has given Northport    • Business expansion through resource optimisation
another industry first; that is being the first Malaysian port to       • Development of high-end facilities and new ventures
provide a port reception facility within its terminal. For now, there   • Improving the availability and reliability of existing equipment
are only 41 ports in the world that provide such a facility.            • Developing highly skilled employees through advanced training
                                                                          .and on-the-job exposure
Northport has expanded its East Malaysian footprint and connectivity    • Continuous engagement with industry players and regulators to
with the signing of a Strategic Collaboration Agreement ("SCA")            enhance collaboration within the port and logistics sector and to
with POIC Sabah Sdn Bhd on 18 October 2019.                                yield further improvements in productivity and efficiency
The SCA paves the way to strengthen trade links and increase            The Approved Permit exemption will further entice car carriers and
cargo flows between Northport and Lahad Datu, Sabah, home to            car manufacturers to use Northport's facilities as their preferred
POIC's industrial park, which is poised to become a 4,400-acre          transhipment hub. We aim to become a regional distribution hub
integrated industrial complex catering to light, medium and heavy       for automobile transhipment, going forward.
industries. The collaboration was made possible through The East
Malaysian Network or TEAM Network, which consists of Shin
Yang Shipping and Harbour Link Lines that provide direct calls to
Lahad Datu.

  20
Corporate Brochure

MANAGEMENT DISCUSSION AND ANALYSIS

We also foresee increased gas shipments with Mygaz LPG                   On a separate note, upgrading works at the North Butterworth
anticipated to handle up to 100,000 FWT within the next two years.       Container Terminal T1 ("NBCT T1") is also progressing smoothly.
Continuous domestic demand for iron and steel will sustain the           Post expansion, container handling capacity and efficiency will
Break Bulk segment in maintaining its positive growth; while the         increase by 40% from the present 2.0 million TEUs per annum to
Liquid Bulk segment is likely to sustain strong volumes through          2.8 million TEUs.
palm oil cargoes.

Northport also has the added advantage of group synergy by
leveraging on MMC Ports to encourage regional carriers to
include Northport in their service routes.

PENANG PORT SDN BHD
As the primary port in Northern Peninsular Malaysia, Penang
Port Sdn Bhd ("Penang Port") continues to bank on the volume
of cargo and trade from Southern Thailand, as well as the cruise
ship segment.

FY2019 proved to be a tough year for Penang Port. Ongoing
trade disputes between the US and China had resulted in lower
container and conventional cargo volume and throughput.

Nonetheless, the cruise ship segment continued to see healthy
growth, boosted by tourism and passenger arrivals from across
the region. In 2019, the global cruise industry grew by 6% with
over 30 million travellers, up from the previous year's 28.2 million.    The said upgrading works are divided into two sections: the first
                                                                         is to expand berth capacity by 194,000 TEUs (from 2.1 million
On the back of a growing international and domestic cruise               TEUs to 2.3 million TEUs) upon the completion of the terminal
industry, Penang Port posted a new record high of 3,722 cruise           upgrade. The terminal upgrade scope is to extend the rear deck
passengers daily, excluding regional ferry passengers. This is           and rail gauge from 17 metres to 30.5 metres, allowing existing
equivalent to 1.4 million passengers per annum. Coupled with             quay cranes to be utilised more efficiently.
164,262 regional ferry passengers received across FY2019, Penang
Port saw a total passenger count of 1.1 million passengers, an           The second part of the work scope involves the acquisition of two
increase from the previous year's 1.0 million.                           quay cranes (Post Panamax cranes) for Ship-to-Shore handling,
                                                                         which will increase handling capacity from 2.3 million TEUs to 2.7
In terms of vessel calls, Penang Port received an average of 16          million TEUs. The estimated total equipment cost is RM85 million.
calls per day for a total of 5,794 calls (including 732 regional ferry
calls) for the whole year. This represented a 10% decrease from          Another development initiated in FY2019 was the centralisation
the previous year but an increase of 1% in terms of gross register       of tankage facilities at Prai Wharves. The centralised tankage
tonnage ("GRT").                                                         facilities complement the two other terminals, allowing Penang
                                                                         Port to serve a diverse range of customers. Upgrading works
One of Penang Port's major highlights was the continued                  include improvements to the building and operating central
redevelopment of the Swettenham Pier Cruise Terminal ("SPCT")            tankage facilities to handle hydrocarbon products.
to accommodate two mega cruise vessels. The expanded terminal
will see the solid berth deck increased to 600 metres from the           Phase 1 comprises the North Petroleum Terminal ("NPT") with a
present 400 metres, while breasting and mooring dolphin berths           15.36 acres area. Phase 2 comprises works on a reclaimed 14.70
will be expanded by 50 metres and 68 metres respectively.                acres land and pipeline to the jetty. The master plan for the North
                                                                         Butterworth Container Terminal ("NBCT") expansion is one of the
                                                                         future infrastructure developments.
Post completion, Penang Port will have a new wharf length of
793 metres to cater for simultaneous berthing of two Oasis-class
                                                                         In improving the sustainability of our operations, Penang Port
cruise vessels.                                                          continues to adopt more environmentally friendly ways of
                                                                         operating. This includes progressively transitioning from using
The length overall ("LOA") of an Oasis-class is 362 metres. An           fossil fuel to "greener" alternatives.
Oasis-class can carry a maximum number of 6,000 passengers.
Hence, double berthing will allow the expanded SPCT to have a            The port has explored RE alternatives such as underwater currents
12,000-passenger capacity.                                               as well as solar panels towards identifying the feasibility of such
                                                                         alternatives for generating electricity to power port operations.
With the increase in calls by larger cruise vessels, the revenue
from passenger handling will increase simultaneously. There will         Apart from the two additional fully electrified rail-mounted gantry
also be a significant spill over of economic benefits for tourism        cranes ("RMGs") for yard operations, Penang Port is moving
in Penang.                                                               towards efficient cargo handling via the usage of hybrid RTG
                                                                         cranes, which rely on battery power and allow for greater fuel
                                                                         savings compared to conventional RTG cranes.

                                                                                                                                      21