JULY/AUG 2019 #GETTINGBUSINESSDONE
If your browser does not support JavaScript, please read the page content below:
JULY/AUG 2019 #GETTINGBUSINESSDONE

2 gatwickdiamondbusiness.com When I stood in front of the gdb AGM last year I was anticipating a rollercoaster year ahead. And yes, it really was - I am very pleased to share now some of the successes and highlights of the last year for Gatwick Diamond Business. We delivered 75 events to help you network, learn and grow. Monthly Members' Meetings, attended by over 1,000 members representatives, plus 11 educational seminars, ranging in subjects from Growing a Sustainable Business, Strategy Execution, The Secrets of Winning Awards, and You Can't Say That! We had 50 free events, such as pastries & networking, At Ease lunches and even tours of Shoreham Port, Amex Stadium and the i360.
We supported our charity members with fundraising and the flagship gdb Charity Challenge held at South of England Event Centre, great for team building. We had another successful Gatwick Diamond Meet the Buyers, putting together buyers & suppliers from around the region. This has, so far, generated £10.5 million in orders. Our Re-Energise Conference in January presented insightful speakers who made us think about not only our business, but also our own lives & perspectives. And of course the amazing Gatwick Diamond Business Awards. To quote Julie Kapsalis of the Chichester College Group: "It was a fabulous evening, so much fun and professionally run.
It is The Must Attend Event of the region's business year. " We have provided strategic influencing and lobbying on a range of regional economic issues such as skills & education, the airport's master plan, housing and commercial investments, and planning applications. In terms of membership numbers, we finished the year on a healthy 421, with a target next year of 440.
In the annual membership survey, 73% of respondents said that they had helped, traded with or partnered with other members. This shows that gdb networking works! It has been such a busy year - challenging yes, successful certainly. I'd like to say a huge thank you to our fantastic gdb team for their dedication, professionalism & great achievements! WHAT'S NEW? As I write, we are looking forward to our AGM – my first – on 28th June. Anya will review what has been another successful year for gdb, and I will be anticipating an exciting year ahead. We will be saying goodbye to Nick Broom of PVL who has served on the gdb Executive Council for the maximum 5 years – he has made a huge contribution and I know will continue to do so as an active and influential member.
The silver lining is that we will be inviting at least one new member onto the Executive Council. In the last Source Edition, we wished Shelby and Bryony the best of luck as they move on to develop their careers. Now we can welcome Gabriella Tricarico who has joined us as Events Executive. On the 1st July, Katie Lines will be joining us as our new Apprentice, supporting Mandi on Membership.
In this edition, Mandi summarises feedback from our most recent membership survey. It is of course great to see how you value gdb membership. It is particularly pleasing to see that over 70% of respondents have collaborated with other members – the benefits of networking are not all about direct sales. But we are not resting on our laurels - the support we provide must continue to develop. In my discussions with individual members, confirmed by feedback from the Survey, one area we can grow is around the learning and "show-casing" opportunities we provide.
So, I am very pleased to announce a new programme in partnership with Roffey Park – The gdb / Roffey Park "Future of Work" Seminars.
The inaugural seminar in the autumn will be led by Dr Robert Coles, Roffey Park's CEO. Later seminars (about 4 a year) will provide opportunities for other members to lead. In the prestigious setting of Roffey Park, the programme will provide both learning and show-casing opportunities for members. More to follow! A message from your Chief Executive Chairman's Column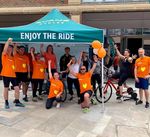 the Source - July/Aug 2019 3 gdb And the Results are in . Here's what our Survey SAYS Welcome to Gabriella Last month we ran our annual Members Survey to gage how we are doing as an organisation and what we could do better to assist you, the Membership. Thanks to all of you who took the time to respond. The Winner of our Prize Draw is (drum roll)...Jorg Bornhofft, from XN'K Consulting. Congratulations! Nearly 70% of respondents joined gdb by recommendation, which proves our theory of 'Good People know Good People'. The primary reason for joining gdb, over 55%, is to network and build business connections. As you could probably guess, networking was in the number one slot for 'What Membership Services Have You Used within the Past Twelve Months'. New in at number two was the gdb Website Events Page. Staying in the top three, we have reading of 'the source' magazine. Our new improved Members Directory (thanks to Storm12 for development) is in at five. The Members Meeting takes the lion's share in 'What Networking Event Do You Enjoy the Most'. We pride ourselves in being a 'community of businesses' and the stats don't lie! Over 70% of respondents have collaborated/assisted/ partnered with fellow members - some great examples of how networking works. We do love to hear what you value – here are the top 5:
Enjoying the variety of networking opportunities on offer and at different times/locations to suit all.
Sizeofmembershipbaseandthemember-tomembersupportthroughoutthemembership.
The support and professionalism of the gdb team.
The friendliness of all involved.
A professional and rewarding framework that encourages me to be proactive in building new relationships to help us develop our business. And of course, there is always room to improve - here are some of your suggestions:
More support for micro businesses within gdb and, on the flip side, the ability to network with the larger organisations.
More Educational Seminars and learning opportunities with a better guide to them.
Improvecommunicationonparkingatevents.
More events.
We also had several suggestions for more cake at events, seriously yes members want more cake! For the first time, this year we asked how you would describe gdb to a potential member to inform how we market gdb – we've captured the main messages in this word cloud: Looking ahead, once again Staff is the key focus for nearly 60% - recruiting and development/ training.
Not surprisingly, many of you expressed concerns about the uncertainty of the 'B' word and the onward effect that may have on staffing, legislations and economy. The team at gdb are always looking to learn from the Members and develop our offering. Thank you all for your comments and suggestions about what you would like to see as part of your membership benefits. We will be working on these so watch this space... Do let me know if you would like me to discuss membership with any of your business contacts – 83% of respondents say they are likely to refer contacts to us! And one very last thing from me, if the survey has raised any queries about your membership and you would like to discuss further, please do get in touch with me.
mandi@gatwickdiamondbusiess.com 01293 440088 I joined gdb in June 2019 and already I am really happy to be part of such a great team! My role includes designing, marketing and delivering our membership events programme with guidance and support from the Operations Manager and Chief Executive. I also work closely with our Membership Executive to ensure a joined-up approach across our membership development and events operations.
I am looking forward to helping with further developing the Events Programme and meeting and working with gdb members. gabriella@gatwickdiamondbusiness.com 07918 562248 Follow @gdbmembership for the best networking in the diamond Membership Works Talk to us on 01293 440088

4 gatwickdiamondbusiness.com NETWORKINGWORKS Throughout our business and personal lives, consciously and unconsciously, we make "selection" assessments. Today, businesses, customers and employees are all making decisions based on more than just finance. Those businesses that stay ahead of the competition, keep their customers happy, attract, recruit & retain the best talent, are those with a clear purpose and enriching culture.
On Tuesday 21st May, leaders from a range of sectors and businesses, gathered to hear some thought-provoking insights on how putting purpose and culture at the heart of business can ultimately drive growth and increase profit. Speakers included fellow GDB members Nici Jupp, Talent Gateway and Jan Rogers of ESETU, together with R. Michael Anderson, Technology Leadership Insider, Sarah Fraser, Head of the Willmott Dixon Foundation and Ben Carpenter, CEO of Social Value UK. The event was kindly sponsored by GDB member Andy Tillbrook, Managing Director of Robert Denholm House.
Key points included the importance of embedding purpose and culture throughout a business, working collaboratively to achieve this and the need for scrutiny to ensure accountability. The intrinsic relationship between purpose and culture was highlighted and the requirement to clearly communicate this together with being proud of your purpose and achievements. If you are interested in learning more, contact nici@talentgateway.net or jan@ esetu.co.uk to hear about future events. www.linkedin.com/in/helloesetu Business Trends 2020: How companies are using purpose and culture as growth drivers Learning To Thrive Enabling personal and commercial success through learning matters to Simon Bland and Dr Elaine Hickmott.
When we came together to create our educational seminar for gdb our aim was to help others re-think and re-energise their attitude and approach to learning. Why? Staying relevant and creating value in a dynamic business landscape means individuals and organisations must continually adapt and evolve. Learning is at the heart of achieving success and maintaining momentum in this everchanging environment. As we discussed our varied experiences we found that, regardless of the setting or scenario, there were consistently four elements which, when combined, enabled people to thrive through learning.
How I / we roll: Learning is natural and we do it all the time. Recognising this encourages us to do more and inspire others to the same. Lifelong learning is the name of the game.
Whole human: We are all so much more than our job titles and areas of expertise. Taking a more holistic view of ourselves and others opens the door to untapped talent and capabilities. Scaffolding: Accessible frameworks help support learning. Forget bureaucracy and keep it simple. Include milestones and measures to monitor progress. Accountability: Although self-motivation is a powerful thing, adding in external accountability brings a different dimension. Trusted confidants can give that extra ingredient for continued success. It was great meeting everyone at the seminar. Thank you to everyone who joined us.
We're off to get on with our nautical and art-themed learning objectives. How about you? Simon Bland | Reigate and Banstead Borough Council | simon.bland@reigatebanstead.gov.uk Dr Elaine Hickmott | Independent Talent Development Specialist | elaine@ehenterprises.com www.talentgateway.net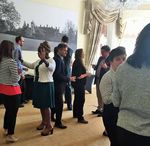 the Source - July/Aug 2019 5 ADVICE Do you see the future? Why is L&D so important? What's in a name? 55% of all employees will need substantial reand up-skilling by 2022. As the battle for talent intensifies, upskilling staff through training and development is becoming an essential requirement for businesses who want to bridge gaps related to employee engagement and retention. Your workforce is an investment for your company. Whether they are a long-term employee or recently hired, offering opportunities for them to develop professionally is crucial to the success of your company.
Apprenticeships are a fantastic way to recruit new staff or train up existing staff.
Its amazing to see the amount of forward thinking businesses across the Gatwick Diamond region who are already reaping the benefits of hiring a Creative Process apprentice and utilizing their Apprenticeship Levy. Breath HR, SVC labs and Pepler Lee Group are just a few of the many employers taking advantage of our apprenticeship program. Jamie Hindaugh, COO, BT sport shares his thoughts on apprenticeships... 'BT Sport and the wider industry needs young creative and tech talent so we stay relevant, evolve with, and as a part of, our audience. Local, digital savvy young people and employers have an important role to play in ensuring that we are developing connected and inclusive communities and enabling local people to be a part of the success story, BT Sport is supporting this by employing Digital Apprentices and bringing new talent into our business.' Whether you're an ambitious start-up, disruptive scale-up or a recognized industry leader, making new hires can be difficult.
That's where Creative Process recruitment and digital training comes in.
Jack Hiett www.creativeprocessdigital.com 01273 232273 Naming – or renaming – your business is no small task. Having named several companies, here are our suggestions on how to approach it. Before you look at a name, take the time to understand what is at the heart of it first – your purpose, your "why", your values and your messaging. Also think about who your target market is – now and in the future – so that you will be able to sense-check that your ideas will resonate.
Think about what products or services you plan to introduce over time and what markets you are thinking of getting into.
Don't let your new name constrain your growth. Make your new company name human, easy to read, pronounce and remember. Give it a bit of soul! It's best to avoid acronyms - getting to the brand recognition of IBM or the BBC takes a lot of time and resource. If you're looking to market overseas, ensure that your name isn't rude, funny or offensive in any other languages spoken by your multicultural target market.
Onceyouhaveashortlist,checkforregistered trademarksontheIPOwebsite,limited companiesontheCompaniesHousewebsite anddomainavailability.Whenyouhaveyour finaloneortwooptions,getyoursolicitortorun anin-depthsearchtocheckitiscleartouse. Finally, once you have your name – and new logo – I would strongly recommend trademarking it to protect it. The brainstorming and generation of new names takes time and creativity and exploration of the brand and market. If Scaramanga can help with naming and branding, do get in touch. www.scaramanga.marketing It's very easy to read technology articles which focus on trends and start looking at how to implement them.
It's not so easy to find the right solutions for the strategic direction you want to take.
Large consultancies churn out reports regularly to talk about the latest gadget or whizzy system and it can leave other businesses thinking they must jump on the bandwagon or perhaps even that it's all out of their reach. The reality is that often simple things will make use of technology in ways that aren't so obvious. Our social media platforms use algorithms, and AI for data mining is a standard. If you use a chatbot, for example, you are using several technologies without realising it. If you are considering your next big strategic move and have ideas around using technology be clear on your vision for what you want to achieve. Here's 5 key tips to help you:
Don'tcentreyourvisionaroundthetechnology
Do focus on what you are solving for your customer
Do focus on functionality internally – who needs to work with it?
Do embrace different perspectives by designing with different teams
Do focus on people. They will be using it so how does it serve them? Once you have your vision for what you intend to achieve you can start to develop your value proposition and strategy. Need some help? Bluedotaug can support you in developing your vision, value proposition and strategy using a range of methods we have applied in organisations large and small. Technology itself is not the future, but how you use it creates the future.
Visit our website at www.bluedotaug.com or email sandra.norval@bluedotaug.com to talk through your ideas and get started on your vision.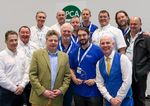 6 gatwickdiamondbusiness.com ADVICE Strategies for flexible success – Sussex companies lead the way According to a recent roundtable discussion involving prominent senior representatives of 14 Sussex businesses, with the right implementation, the rewards of a flexible workforce can far outweigh any of the challenges in getting there. Initiatedby'WorkLinks',madeupofEmma Cleary,FlexibilityMatters,WinnieMan, PropellernetandCatHarris,BabytoBoardroom, allcompaniesinvolvedsharedsomecommon challengesandtheirstrategiesforsuccess. Currentlyallofferflexiblearrangementswith part-time,workingfromhomeandflexiblehours themostwidelyofferedwithcorehoursandjob sharestheleastpopular.Comparingthiswith nationalstatisticsseesasimilartrendand,with 87%ofUKemployeeseitherworkingflexibly alreadyorwantingto,it'sclearbusinesses increasinglyneedtoconsiderrecruitingflexibly toretainthebesttalent.
Discussionsrecognisedthekeyimplementation challenges facing all the companies were: - Enabling the flexible working mindset to filter through multiple levels of management, especially difficult within larger more traditional organisations. - Managing the large variety of work patterns and different needs of regional offices. - Tackling tech, training and communication issues at a team level. To realise the rewards of a flexible workforce, it wasestablishedthatfivekeythingsareneeded: - A cultural core value shift that requires implementation from the very top, led by example and evident in CEOs and line managers working flexibly themselves.
Promotion of success stories regarding retention, talent and productivity. - A clear set of implementation steps and managementstrategiesthatactasaguideline. - Flexible working options to feature within role advertising to attract the best talent. - Fostering a results-based culture rather than focusing on time spent at work. Flexibility Matters Director, Emma Cleary enthuses: "Following the success of gathering some influential heads in Brighton to discuss flexible working strategies for success, we're really excited to be now rolling this out across Croydon and Crawley with a view to formulating some best practice guidelines with all findings" If you're looking for a flexible and experienced professional, contact Emma and the team at Flexibility Matters on 0781 0541 599 or 01273 842 288.
www.flexibilitymatters.co.uk Probate fee changes – what they will mean for you and when! In the past year, there have been many mentions on probate fees increasing and how these will affect the bereaved. But with the rise due to have taken place back in April, and still not have been passed by Parliament, when can you expect to see the changes implemented? Gatwick-based accountants, Richard Place Dobson, are here to share their advice. For the fees to be changed, they need to be approved by Parliament. This means that the legislation will be read out in the House of Commons and if any MPs object to the amends, it may lead to the whole House voting on the legislation.
Although it's very rare for this type of legislation, the probate fee changes could be voted down and would therefore not become law. But if it were to be approved, an order would be made and the new fees would come into force 21 days later. There is currently no set time for this legislation to be read due to the enormity of Brexit. Currently, there is no fee for an estate that is worth under £5,000, and a fee of £215 if the estate is worth over £5,000. Under the proposed changes, the flat rate fee would be replaced with a fee system based on the value of the estate.
So, with the fee changes looming, it could be worth applying sooner than later to benefit from the current fees, if the estate is large. If the new legislation is passed, the following fees, will apply in England and Wales based on the size of the estate left behind:
Up to 50,000 = £0
£50,001 - £300,000 = £250
£300,001 - £500,000 = £750
£500,001 - £1,000,000 = £2,500
£1,000,001 - £1,600,000 = £4,000
£1,600,001 - £2,000,000 = £5,000
£2,000,000 and over = £6,000 Many people have viewed the proposed rises as a 'stealth tax'. The Government has predicted that 80% of estates will pay less than £750, with 60% paying a similar fee to the current scheme.
Contact the Ricard Place Dobson team today for more information to find out how we can help or visit our probate page: www.placedobson.co.uk/our-services/ personal-services/probate Matthew Tyson matthew@placedobson.co.uk 01293 521191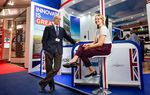 the Source - July/Aug 2019 7 ADVICE Explainer videos can be instrumental in allowing potential customers to 'get' what you do and why they should consider using or buying from your company. Explainer videos sort of straddle corporate and training videos to some degree - you are showing off your business and demonstrating credibility, at the same time educating on something specific.
An explainer video needs to be more targeted than a corporate promo video, but less detailed and methodical than a training video.
Depending on what you are looking to explain would determine whether an animated production or a live action edit is the best option. Animated Explainer Videos are great for software products to avoid detailed screenshots and screen flicker, technology to show complex interactions and components, highlighting a process to educate clients, presenting a location if it can't be filmed, highlighting statistics or infographics or when trying to build empathy with different demographics using a character animation. Explainer videos are a real benefit to the companies who use them effectively. They reach a deeper level than a standard 'sales pitch', focussing on the issues that the subject solves and the benefits it brings - while of course explaining how it does that - hence the name! If you find yourself spending five minutes trying to explain what your product or service does, use a long PowerPoint presentation or can't seem to convert potential customers into actual customers, an explainer video may really help to engage the audience and encourage a positive conversion.
After all, Albert Einstein famously wrote "If you can't explain it to a six year old, you don't understand it yourself". Jovan Marić Square Daisy - Web and Video squaredaisy.com 0203 411 6617 In December 2018 the UK Government announced the 'Good Work Plan'; a dossier detailing proposed changes in employment legislation. The mission statement sets out a desire to "ensure workers can access fair and decent work, that both employers and workers have the clarity they need to understand their employment relationships, and that the enforcement system is fair and fit for purpose".
Although most of the proposals won't be implemented until at least 2020 (the Government has somewhat bigger fish to fry right now), it seems inevitable that the changes will have an impact, from the contracts you issue to employees to the penalties you will face in the event of an employment tribunal.
Darren Stevens, Head of Employment at GBD member Outset UK said "The ever changing legal landscape can be a minefield for businesses and whilst the Good Work Plan is somewhat under the radar currently, being prepared to comply with the forth-coming changes is essential." To help business owners and HR teams maintain leading edge best practice, Outset UK has developed a fixed price service called 'Primed'. Primed offers unlimited access to expert HR advisors and lawyers, answering any employee relations concerns and ensuring that all policies and templates are up to date.
Darren Stevens advises, "Primed is a great way for businesses to get peace of mind. As it's a fixed fee, businesses don't need to worry about the clock running, and will benefit from commercially risk-managed advice as and when they need it. The legal costs for defending a tribunal claim are also covered, again giving businesses even greater security, especially at a time when tribunal claims are on the rise." For more information about the changes proposed under the Good Work Plan and our Primed service, visit www.outsetuk.com How efficiently do you work with Microsoft Excel and Google Sheets? Is your business primed for the Good Work Plan? As a trainer, I love sharing tips that help you organise and analyse data in a way that gives you a more efficient way of working.
Here are some ideas from real issues I encounter with clients daily. Working with data in a list Gain meaningful information from data, using the following:
Have unique headings at the top of each column – without this you cannot effectively use data analysis tools such as PivotTables and Filters.
Remove blank rows and columns within data – gaps are risky as the data might not be recognised as one continuous list.
Check formatting – for example, make sure that date cells are formatted as dates. Date calculations and analysis won't work with cells that LOOK like dates but are actually formatted as text.
Working with Formulas Formulas are valuable when it comes to data that will change - the result automatically updates to reflect changes in the data. Do you ever get an unexpected result from a formula? The problem might lie in how the formula is written. Try checking the following:
Did your formula need brackets to define the order of calculation? (Brackets might be needed if you have a mix of * )
Are there any elements that are not needed? For example, you only ever need to include SUM if you are adding up a range of cells.
Did you copy a formula to other rows or columns but it didn't return the right result? Was a $ needed to specify an absolute reference?
Have you got a really complicated nested formula? Consider breaking it down into steps with separate smaller formulas. Free Online Excel Course Try a free online course on working efficiently in Excel with autofill: www.free-sample.glidetraining.com Could an explainer video work for me?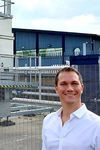 8 gatwickdiamondbusiness.com Are you a company director? Do you have life insurance in place to protect your family? If so, you could be paying an unnecessary tax penalty. If you pay for this cover from your own bank account you will be paying from post-tax income, and if you are paying from the business account you will most likely be taxed on the payment as if it were income.
Larger companies can avoid this by introducing 'group death in service cover'. This is a highly tax-efficient way of providing life insurance, but is not generally available for smaller companies.
However, recent changes in legislation have allowed smaller companies to benefit from arrangements known as 'relevant life plans'. These can be written on an individual basis so are available to all companies no matter how small. Relevant life plans are particularly suitable for businesses that do not have enough eligible employees to warrant a group life scheme and for high earning employees and directors who have substantial pension funds and are concerned about Lifetime Allowance. They can also be used by existing members of group life schemes who want to top-up their benefits.
The tax benefits are:
Payments are made by the company with no benefit-in-kind charge back to you
No National Insurance implications
Possible tax relief as a business expense depending on your individual circumstances
Tax-free benefits to your dependants
Plan proceeds do not count towards Lifetime Allowance. If you would like more information on how this valuable tax concession can be arranged then please contact Jayna Shah of JPS Wealth Management Ltd on: 01273 030770 / 07879013946 or email jayna.shah@sjpp.co.uk www.jpswealthmanagement.co.uk ADVICE Let the taxman help pay for your life insurance Most smartphone users have a security passcode to unlock their device. If you don't, I strongly encourage that you do!
However, what if you lost your phone? 'Find My iPhone', or Samsung's 'Find My Mobile' are great, however the lost device needs an active data plan within network coverage or be connected to a Wi-Fi network. You'll also need another device to track it; not necessarily ideal! I often suggest clients fill in their Medical ID information on their phones. If you've not already completed it, now is the time to do it! I'll come on to the purpose of adding this information for the scenario of losing your phone, but let's say you're unconscious, have allergies or existing medical conditions. First aiders can see this vital life-saving information and react instantly, even if you have a passcode set on your device.
Going back to the scenario of losing your phone... With Apple devices you can add Emergency Contacts which is displayed within the Medical ID information.
If you lose your phone, the person that finds it can now call an Emergency Contact you added, a spouse or parent perhaps, without the need of the passcode! If you find a device, you simply click Emergency on the lock screen, click Medical ID, and call one of their Emergency Contact numbers! More information on how to set up your Medical ID and Emergency Contacts can be found on my website http://www. phonemike.co.uk/want-to-get-yourphone-back-if-you-lose-it/ or check Apple/ Samsung/Huawei etc support forums. The more people that know about this function the better, so please share with your friends, family and colleagues.
Have children? Make sure they too have it set up! Phone Mike - Smart Repairs for Smart Devices 0330 22 33 998 www.phonemike.co.uk Have you got a screen lock passcode on your mobile phone? What if you were to lose your phone?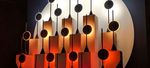 the Source - July/Aug 2019 9 ADVICE Plan ahead The best venues often get booked far in advance so do your research early and secure your perfect venue with plenty of time to avoid any last minute panics. Communication is key Make sure you know what you want to get out of the day and that the venue knows it too. Sit down and have a meeting with the Event Manager to ensure the day runs smoothly.
Think about the tech! We all know there is nothing worse than the projector not working at the last minute, so make sure you have left time before the start of your event to test all the AV and make sure it is working. It may be worth booking an AV technician to be on hand just to take the stress out of the day.
Food glorious food Like it or not it can make or break your event, it is certainly going to be one of the most talked about parts of the day so firstly make sure you have enough, and also have a nice balance of food, too much heavy food will not lead to a productive afternoon! All work and no play... Allowing an element of fun where delegates can learn or have another experience will help the day to be more memorable and refresh everyone between sessions. Look at places where there is outdoor space or opportunities for a tour or perhaps just some networking drinks once the day is finished! At Wakehurst we have a variety of different meeting spaces.
We are set in 500 acres of gardens allowing for team building, and house the ground-breaking Millennium Seed Bank at the cutting edge of science. Contact us to discuss how we can help bring your meeting or event to life!
Jo Chellingworth 01444 894024 wakehursthire@graysonsvenues.com Top tips for making the most out of your meeting or event The Wilky Group say collaboration is key for Gatwick Diamond success Property company, The Wilky Group, based at Fetcham Park, Leatherhead, is co-sponsoring and participating in the Gatwick Diamond Economic Summit in Crawley on 20th June 2019 where it will outline the opportunity to align regional spatial strategies through a collaborative approach that will positively influence the development of the area and increase economic prosperity. JohnAtkins,consultanttotheWilkyGroupon thecompany'sstrategiclandholdingadjacentto GatwickAirport,willmakethefirstpresentation attheevent.Johngavethekeynotespeech atthe2015summit,whenheintroducedthe principlesofAirportCitiesandtheAerotropolis concept and how co-located airport developmentcandriveregionalcompetitiveness and employment opportunities.
This year, John will be looking at how, by working with The Wilky Group and key stakeholders, these principles can be applied to the Gatwick area, where there is the opportunity to align emerging regional spatial strategies to enable infrastructure to lead planned growth for the region. This approach will bring together Local Authorities, the LEP (Coast to Capital) and Transport for the South East and Business - collectively, responding to the Government's productivity challenge by developing a blueprint to meet this aspiration and need to rebalance the local economy. Mr Atkins will also refer to the Wilky Group's property market, demand-based study which shows a potential demand for 6-9 million square feet of accommodation at Gatwick for office, industrial, warehouse and hotel uses, and a range of educational facilities to meet the identified medium-long term needs of the region, all of which validates the need for a strategic employment site to be co-located at the Airport.
Sally Fish, property director at the Wilky Group says: "The Economic Summit is an exciting opportunity for us to present our demand-based findings and to explore how our research might positively influence the development of the Gatwick Diamond area. Correspondingly, we are keen to engage with representatives of the Gatwick Diamond communities; to explore the opportunity for a strategic employment site for the longterm future of the region's planned policy objectives. This could drive significant value towards infrastructure and housing delivery, together with a long-term annual income to the public purse and enhancing local prosperity through an exemplary, sustainable environment for diversified employment and training – creating a win-win proposition." To find out more visit: www.gatwickdiamondsummit.com and www.wilky.co.uk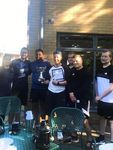 10 gatwickdiamondbusiness.com BUSINESS NEWS Cleankill continues expansion with acquisition of Pest Control Bucks and Bird Control Sussex Following the purchase of Bristol-based Good Riddance Pest Control at the end of 2018, Cleankill has now completed the acquisition of Pest Control Bucks and Bird Control Sussex. Operating from Hove, Bird Control Sussex has been providing specialist bird control services in Kent, Sussex, Surrey, Hampshire and Dorset for over 30 years. The company offers a wide range of bird control solutions, including netting, spiking, chimney caging, post and wire systems, bioacoustics, egg oiling and electric bird deterrents.
In addition, they operate safe bird debris cleaning services, including guano clearance. Pest Control Bucks is another longestablished pest control business. It provides high-quality pest control solutions throughout the Buckinghamshire area, offering efficient, cost-effective services to both domestic and commercial customers. They are also one of very few companies to hold a licence for the control of Glis glis. Glis glis, or the edible dormouse, are a major problem in this area. The problem began in 1902 when Lord Rothschild allowed a small number of Glis glis to escape on his estate at Tring, Hertfordshire.
It is now estimated the population has grown to over 100,000, covering an area of roughly 520 km². They tend to live in attics, which can account for their relative anonymity, but they are highly destructive and should always be dealt with if there is a suspicion they have entered a property. They are, however, protected under The Wildlife and Countryside Act and Pest Control Bucks is one of the few companies licensed to deal with them. Commenting of the expansion, Cleankill's Managing Director Paul Bates said: "These purchases are great additions to the Cleankill family. Both companies have exemplary reputations with strong customer bases and, like Cleankill, they understand the importance of professionalism and excellent customer service." www.cleankill.co.uk The Millennium Hotels Welcomes a new Area General Manager Copthorne Hotel London Gatwick and Copthorne Hotel Effingham Gatwick have recently, seen the appointment of Torsten Puck as Area General Manager.
Torsten's journey with the group started in 2005 at Copthorne Hotel Hanover and continued as Operations Manager at the world's only 'Beatles inspired' hotel, Hard Days Night Hotel in Liverpool. Offering a wealth of experience throughout the industry, Torsten is excited to oversee the operations of what he calls 'two unique and charming countryside hotels in the proximity of London, appealing to both business and leisure travellers.
Copthorne Hotel London Gatwick and Copthorne Hotel Effingham Gatwick are two four-star historic properties, part of Millennium Hotels and Resorts, providing a perfect place to relax either before or after a trip. Once a charming 16th-century farmhouse, Copthorne Hotel London Gatwick maintains its charm in a country house setting, with more than 100 acres of gardens and woodland; just a 10-minute drive from Gatwick Airport. Situated in a tranquil parkland estate dating back to 1841, the Copthorne Hotel Effingham Gatwick has a distinct character that sets it apart from many other local hotels.
The hotel also has one of the largest conference facilities outside of London and is ideal for hosting various events, while providing professional and dedicated services on site. www.millenniumhotels.com
the Source - July/Aug 2019 11 BUSINESS NEWS Introducing: Gatwick Hotels Association - Meeting, Conferences & Accommodation Boost your international sales with the Department for International Trade "Never say no when a customer asks for something, even if it is the moon. You can always try, and there is plenty of time afterwards to explain that it was not possible". This quote from the famous hotelier Cesar Ritz is of course still relevant. Now, put this against the quote from Paola Amoruso (Head of Google Channel Sales, Spain & Portugal), who suggested that the current consumer can be defined as "super curious, very demanding and impatient".
You get it? Does this mean that the moon is requested on check-in and a space craft on check-out to get to the moon quickly? Well, trust me occasionally it is ... and we try ... and we explain why it wasn't possible!
Whilst customer centred management is still the key driver for hotels, the over 20-member hotels organised in the 'Gatwick Hotels Association' (GHA) must take a wider view and more varied tasks into account these days. Over 3,000 employees work directly or on behalf of our members; and look after more than two million guests each year. My own calculations suggest that we change around 3.5-million pillowcases per annum and the amount of toilet rolls used is considerable (... I'll let you do the math!). Without belittling the great job our brilliant teams do daily, these are the 'fun facts'.
The world has changed, and security, sustainability, retention and work-life balance for our employees are key topics discussed by the General Managers of our member hotels at our bi-monthly meetings. In 2018, the GHA and Sussex Police sanctioned a 'Gatwick Hotel Watch Toolkit'. Safety is still paramount. The GHA network, together with the local police, ensure that issues are communicated swiftly, provide training to our staff and help for our guests when most needed.
Your first choice for your next meeting, conference, dinner or accommodation is hopefully a 'Gatwick Hotels Association' member hotel. And, if you ask for the moon on check-in ... well, we certainly won't say no ... but we may have some explaining to do if the space craft is not ready on check-out! By Peter Zielke Chairman Gatwick Hotels Association and General Manager Courtyard Marriott London Gatwick The Department for International Trade South East have assembled a comprehensive support package for Sussex businesses looking to grow their international sales in 2019 part-funded by the European Regional Development Fund.
The package is free to businesses like yours* and is delivered via Department for International Trade's team of International Trade Advisers in your area, supported by their teams based in British Embassies around the world. The custom-build programme will provide you with expertise and resources to identify new sales opportunities and enhance your company's sales tools and customer service proposition. These experienced export professionals will guide you through this accelerated export programme and advise you how to achieve export success. They can also offer your business access to:
Financial support and subsidies to access new overseas markets
Free masterclasses to build capacity and skills
Free market selection consultancy service
Free international digital audit service *Eligibility criteria apply Case Study: Gamification+ Brighton-based Gamification+ uses gamification, the process of making activities more game-like, to make processes more engaging, staff more motivated and business more effective. They work with organisations on every continent and are one of the DIT's 2019 Southern England Export Champions. Since its first export in 2015, overseas sales now make over a third of turnover. Pete Jenkins, Gamification+ Founder and Managing Director, said: "Three years ago we realised that we had been importing most of our products for 15 years and decided it was time to do the opposite. Exporting became our new aim and we designed new services to be sold abroad. Then, with the aid of the Department for International Trade, we gained confidence to go out there and grab those overseas opportunities" To find out more about the support offered by the Department for International Trade, please call 0330 3000 002 or email enquiries@tradesoutheast.com. To see the list of forthcoming events, visit https://go.newable.co.uk/events
12 gatwickdiamondbusiness.com Award-winning solicitors, Mayo Wynne Baxter, will further strengthen their position as the leading law firm in Sussex on Tuesday (May 7th) when they complete their merger with established Crawley solicitors, Russell & Co. This merger is the fourth that the law firm will have completed in recent years having previously added offices in East Grinstead, Storrington and Pulborough. The completion of this deal means that Mayo Wynne Baxter will have eight offices in Sussex including those long-established bases in Eastbourne, Seaford, Lewes and Brighton. Mayo Wynne Baxter's Chief Executive, Chris Randall, said: "We are delighted to announce the merger with Russell & Co.
This is a great move for both firms and means that clients in Crawley will have access to a much broader range of legal services.
This central Crawley office in Queens Square extends our reach into West Sussex and is a further step towards Mayo Wynne Baxter being the dominant law firm in the county." Mayo Wynne Baxter has had a long-standing association with Crawley and has been a main sponsor at Crawley Town FC since 2013 and operated an office at The Beehive in Gatwick. They are Diamond listed by the Gatwick Diamond Business Association and are previous winners of the Gatwick Diamond Business Award for Corporate Responsibility. www.mayowynnebaxter.co.uk Moving office is big decision, however, after 5 years of constant growth its sometimes a decision that's simply made for you.
IT Document Solutions Ltd was incorporated in March 2014 the company's strategy was to work in partnership with established IT Service providers in order to generate an additional shared revenue stream through Managed print services and Document Solutions. One of our hardest challenge was credibility, the industry over the years has had a bad reputation, so proving we are trust worthy and serious about Alliance Partnership's has been the key.
Since our inception we have had ITDS staff working from Alliance Partners offices with duel branded marketing collateral, we have done calling campaigns and vendor days. And more recently incentive and relationship building days at Twickenham, Ascot, Goodwood and concerts at the o2. As we move forward in to this next chapter for ITDS our focus is on accelerated growth through acquisition. Our "Better Together" moto is our real success story, we do some business independently, but together with our Alliance Partners we can find and win the game changing business which is making us famous.
ITDS is a people business, our staff care and are driven to help our clients, for this we will be forever grateful.
And the technology we provide help the people within our client's businesses be more efficient and productive. MPS and Document Solutions is about reducing cost of ownership and delivering better results. IT Document Solutions is an AWARD winning trusted provider of managed print and document solutions to businesses across the UK and Europe. The company provides a structured and transparent approach to the printing and management of documents to reduce costs, reduce waste and improve efficiency. BUSINESS NEWS Sussex solicitors go from strength to strength Channel First MPS and Document Solutions Huntress has launched the latest edition of our Salary Benchmark Report 2019.
In this report, we cover London as well as regional salary bandings within our core specialisms: office support, accounting and finance, IT and data analytics. The UK job market in 2018 was robust, with median full-time salaries increasing by 3.5%. The indications are that employers are still on the hunt for top talent and that they're willing to compete to attract the right people to their business. This has affected salaries as skilled candidates find themselves with more bargaining power than before. Whether this will continue in the post-Brexit era remains to be seen.
The Salary Benchmark Report 2019 covers:
An overview of the year ahead
Recruitment trends across each of our specialisms
Salary bandings for our core roles covering London and the rest of England If you would like to request a copy of our latest Salary Benchmark Report or to talk to one of our consultants about how we can help with your recruitment needs, please get in touch via the details below. Tel - 01293 584400 Email – office.crawley@huntress.co.uk Huntress Recruitment - Salary Benchmark Report 2019
the Source - July/Aug 2019 13 BUSINESS NEWS Business innovation thriving in Brighton at Let's Do Business Exhibition On Thursday June 13th, Falmer's Amex Stadium was a hive of business activity as the Let's Do Business Brighton exhibition was in full swing.
The focus of the 2019 exhibition was innovation, and the innovation zone certainly didn't disappoint! Offering visitors the chance to see and find out about some of the South East's most innovative products and technologies. Exhibitors and visitors from across Sussex, Gatwick and Kent were wowed by demonstrations of the latest in cutting edge technology in the buzzing innovation zone. These included leading VR and augmented reality, an interactive rickshaw, the computer that could change our lives and technology you can touch and smell but not see. There were interactive experiences for guests to experience, plus new for 2019 were the innovation themed panel discussions.
The panel discussions certainly showcased the passion for the area felt by headline sponsors Quantuma and Clean Growth UK as they engaged the audience. The sessions, entitled 'Funding Innovation' and 'Access to innovation support' were introduced alongside popular seminars on virtual reality and adopting a cleaner, greener business innovation.
To find out more about the Let's Do Business Group and the 2020 exhibition, please visit letsdobusinessgroup.co.uk or email info@ldbgroup.co.uk www.letsdobusinessgroup.co.uk The ever increasing burden of business rates is a major issue for many when it comes to growth; unsurprisingly, the call for a comprehensive review of the UK's business rates system was overwhelming at a recent CBI Business Rates Conference. Business rates raise over £25 billion per year in the UK. It is the highest property tax of any country. Speaking at the conference, Mel Stride MP, Financial Secretary to the Treasury, described it as a solid and reliable tax for the Government; he maintained that changes to business rates will not buck the tide of a declining high street faced with the onslaught of online shopping.
Nonetheless, he did say that the Government wants to help the shops that bind communities together - recognising the social value in a vibrant high street. Good tax policy?
The Treasury Select Committee launched an inquiry into the effect of business rates in February this year; its remit includes determining whether or not business rates satisfy the "good tax policy test" of fairness, support, growth, certainty, and coherence. It will also ask are there any real alternatives. Unfortunately the wheels of government tend to turn slowly and it could be some time before actual recommendations for change are under consideration; but is change needed more urgently? Margins for many high street retailers are falling fast, and the growth of e-commerce is set to continue.
The Government has brought in some measures and is looking at the digitalisation of business rates to simplify the system, but many retailers consider these as no more than sticking plasters.
It was clear from the conference that there is a consensus that the current level and remit of business rates needs fundamental review; it is not fit for today's radically more digital economy. Let's hope that the Government soon has the time to, at the very least, listen to the views of its ratepayers. Emily Wood, Head of Real Estate Dispute Resolution www.dmhstallard.com Business rates in the spotlight Return of the Jack Jack the Lad, famous for his award-winning breakfast radio show, has joined the award-winning team at the Love Local Jobs Foundation CIC.
BestknownforwakingupSussexandSurreyon theradio,Jackisawell-lovedcharacteracross theregion.
Outsideofradio,Jackisapassionate philanthropist and public speaker and together with the Love Local Jobs team he is looking forward to inspiring and motivating young people to dream big and strive for happiness. Jack said "I was already huge fan of the Love Local Jobs Foundation and I'm absolutely over the moon to be joining the team. "I can't wait to share my stories with as many schools and colleges as possible and to better understand the challenges our local young people are facing so we can find new ways in which the team and I can help them succeed." Gary Peters, founder of the Love Local Jobs Foundation said "We're delighted that Jack has joined the team.
Together with some of our amazing local employers we will continue to do our absolute best to ensure our local young people can thrive, irrespective of any barriers that may be in their way at this time." The LoveLocalJobs Foundation CIC receives no government funding and relies solely on sponsors and donors to help make these projects a reality. The investment of local philanthropy, resources and invaluable experience has helped set over 2,000 local young people onto stronger and more positive pathways, helping them to realise their full potential. If you are a school or business who would like to find out more or get involved with The Love Local Jobs Foundation and the projects it delivers, please email foundation@ lovelocaljobs.com or call 01273 65 11 00.
Going to next pages ...
Cancel