Calgary's Urban Placemakers - N
If your browser does not support JavaScript, please read the page content below:
Calgary's Urban Placemakers - N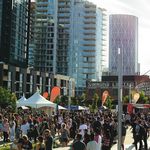 I N T R O D U C TI O N Over the past 11 years, CMLC has done more than rebuild East Village from the ground up and—through public infrastructure improvements, strategic placemaking and enthusiastic programming—breathe new life into downtown Calgary's east end. We've proven our depth, our commitment and our versatility. One of the core strengths of CMLC's team, our executive and our Board of Directors is our ability to work in ways that balance the interests of various sector partners—government, private and not-for-profit—for the benefit of the greater community and our partners.
Shaped by previous chapters of our careers in banking and finance, economic development, residential Note: This document constitutes an interim update to CMLC's 2017–2019 Business Plan, which Calgary City Council approved on December 15, 2016. Its intent is to provide clarity on the work we will be doing during the 12 months of 2018. As you read this update for 2018, please refer as necessary to the full three- year Business Plan. In many instances, we've provided page numbers for ease of reference.
and retail development, legal and not-for-profit operations, sports and recreation, product commercialization, communications and more, our diverse skill sets, perspectives and approaches to problem-solving have formed the foundation of our success in community development.
We draw on them regularly in our strategic planning and in our discussions and negotiations with development and community partners. This powerful combination of skills, perspectives and approaches— one that cannot be fabricated or recreated—is among our organization's foremost advantages.
As Calgary forges ever onward in its city- and community-building efforts, there will be many spaces where the interests of the government, private and not-for-profit sectors cross paths. At these points of intersection, CMLC is well positioned to apply our unique combination of talents to deliver value for our Shareholder, The City of Calgary, and for the citizens of the city we're so proud to call home. Not-for-profit Business (for profit) Government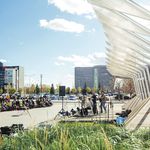 Calgary and Edmonton are forecast to be Canada's fastest growing census metropolitan areas (CMAs) in 2017, according to the Conference Board of Canada's Metropolitan Outlook: Autumn 2017.
"The worst appears to be over for Calgary and Edmonton. Alberta's economy has been getting stronger thanks to a rebound in drilling and increases in oil production, which has helped to fuel renewed economic growth in the province's largest cities," said Alan Arcand, Associate Director, Centre for Municipal Studies. "But with oil prices struggling to rise above US $50 per barrel, Edmonton and Calgary should expect to see more moderate growth in 2018." E CO N O M I C O U T LO O K Calgary's economy is expected to expand by 4.6% in 2017, making it the growth leader among the 13 CMAs in the Conference Board's report.
Renewed investment and increased drilling are spurring growth in the primary and utilities & manufacturing sectors, while the construction industry is slowly recovering. On the services side, strong job gains are encouraging consumers to open their purse strings, raising wholesale and retail output by 7.0%. Meanwhile, the transportation and warehousing industry is receiving a lift from rising goods sector activity, while the finance, insurance and real estate industry is benefitting from a housing market recovery.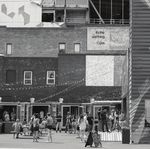 However, with oil prices expected to rise only gradually, Calgary's real GDP growth is expected to slow to 2.1% in 2018. Employment is expected to follow suit, with job growth moderating from 2.7% in 2017 to 1.1% in 2018. Although Calgary's unemployment rate is expected to fall to 7.7% by 2018, down from a 22-year high of 9.4% in 2016, it will remain above the national average. In November, ATB Financial's chief economist Todd Hirsch offered a similar forecast. With Alberta experiencing real GDP growth of around 4% in 2017, Hirsch believes the recession is firmly behind us, even though Alberta continues to struggle with an unemployment rate of nearly 8%.
He predicts that unemployment will remain high in 2018 but forecasts GDP growth of 2.7% in 2018 and 2.2% in 2019.
Highlights • Calgary's economy is on track to surge by 4.6% in 2017 before slowing to 2.1% growth in 2018 • While oil prices have improved over the past year, they are expected to remain below pre-recession highs • Strong job gains are encouraging consumers to open their purse strings, raising wholesale and retail output by 7.0%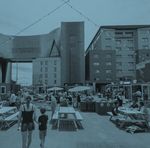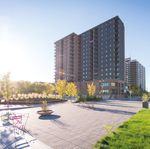 CO N T E N T S 09 Chapter One Inside the Rivers District 14 Our Business Strategy 15 Projects 27 Project Management 28 Land Sales & Activations 30 Developer Partner Activity 33 Programming & Community Building 37 Chapter Two Outside the Rivers District 39 Our Business Strategy 44 Current & Potential Projects 47 Chapter Three Finance & Corporate Services 48 Corporate Services 51 Financial Strategy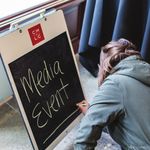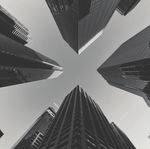 C H A P TE R O N E C M LC 2 0 1 8 B U S I N E S S P L A N U P DAT E PAG E 9 I N S I D E T H E R I V E R S D I S T R I C T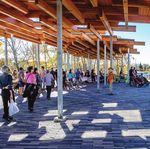 C M LC 2 0 1 8 B U S I N E S S P L A N U P DAT E PAG E 1 0 Inside the Rivers District When the City of Calgary created CMLC in 2007, our marching orders were to implement and execute the Rivers District Community Revitalization Plan—a public infrastructure program approved by the City of Calgary and the Province of Alberta to kick-start Calgary's urban renewal. Eleven years later, against an east- end skyline our redevelopment efforts have profoundly altered for the better, CMLC is once again renewing our commitment to taking "urban renewal" to a whole new level.
With East Village standing proudly as a testament to our talents in visioning, redevelopment, placemaking, programming and relationship-building, we resolved in 2017 to extend our efforts into the further reaches of the Rivers District (and beyond). To solidify that commitment, our 2017–2019 Business Plan allocated $200 million to 10 planning and infrastructure improvement projects in Victoria Park. We initiated the first of these projects—the Rivers District Master Plan—in 2017; and in 2018 we'll begin work on two more: the 17th Avenue SE Extension and the 5th Street Underpass (part of the Green Line Interface in Victoria Park).
C M LC 2 0 1 8 B U S I N E S S P L A N U P DAT E PAG E 1 1
Managing Our Commitments For CMLC, implementing the Rivers District Community Revitalization Plan is a 20-year commitment whose halfway mark we reached in 2017. And over any 20-year period, economies, markets, land values, property assessments and all the rest will ebb and flow. Since oil prices plummeted in the fall of 2014, "ebb" has been the prevailing direction in Calgary's economy. While the worst now appears to be behind us and things are on the upswing, repercussions continue to impact our business. When we committed $200 million to projects in Victoria Park, our rigorous market analyses indicated that we'd generate that amount in CRL revenues if we realized the remaining development potential in the Rivers District.
However, with the City's reassessment of downtown property values (which saw the value of downtown's office buildings drop by $3.8 billion, to $17.4 billion—a decline that cut deeply into the municipal taxes paid by owners of non-residential properties), we were impelled to re-forecast our CRL C M LC 2 0 1 8 B U S I N E S S P L A N U P DAT E PAG E 1 2
generation. Where we previously estimated our 20-year CRL generation at $801 million, our new (equally conservative) estimate is $755 million. The projected CRL revenue available to allocate to Victoria Park projects now stands at $150 million. To realize this revised CRL target, our need to attract an additional 5.5 million square feet of development remains unchanged. Driving density remains our high priority. Our CRL term and the CRL dollars we generate are both finite. Yet while the CRL term will not fluctuate, our CRL generation will.
In the face of economic downturns and market fluctuations, the most important thing we can do is stay focused on the big picture and course-correct as needed to ensure we realize our 20-year vision.
At the same time, approaching everything we do with rigour and a view to cost savings will help ensure we're able to give Victoria Park the attention it needs. Total CRL generated: $755 million Infrastructure Completed or committed (Considers go-forward CMLC operations) Remaining CRL Generation $601 million 2007 - 2017 $154 million 2017 - 2027 *updated Fall 2017 C M LC 2 0 1 8 B U S I N E S S P L A N U P DAT E PAG E 1 3
Our Business Strategy Within the Rivers District To deliver a public infrastructure and placemaking program to attract private investment, to stimulate CRL generation, and to create a sustainable tax base for the City of Calgary as our Shareholder C M LC 2 0 1 8 B U S I N E S S P L A N U P DAT E PAG E 1 4
Projects In 2018, our biggest project files within the Rivers District (including East Village) will include: New Central Library Construction on the New Central Library began with the LRT encapsulation in 2013. In fall 2017, as we entered the final 12 months of construction, this complex project remained on schedule; and thanks to material and labour cost advantages created by Calgary's recessionary economy over the past few years, it promises to come in under the original budget of $245 million.
The principal focus during the final year of construction is the "fit and finish" work that will bring the new facility to completion. This is when the experiential elements of the building will come together, from the layout and design of the library's interior spaces to the furniture choices and public art installations to the selection of an operator for the café.
Also in 2018, the landscape finishes (pavers, trees and plants) will be installed, and the New Central Library's public art will be unveiled. Completion and handover to Calgary Public Library (CPL) is planned for October 1, 2018. We will work with CPL to help deliver Grand Opening celebrations befitting a project of the New Central Library's stature and importance. 3rd Street SE Public Realm Encompassing approximately five city blocks from 9th Avenue SE to the Bow River, the 3rd Street SE Streetscape Improvement Project is dramatically reshaping a space once dominated by vehicles and LRT lines into a pedestrian-oriented streetscape that connects the New Central Library with Jack & Jean Leslie RiverWalkTM and the Bow River.
The project is being delivered in two phases and, for cost and time efficiencies, is being carefully coordinated with many parties and with the construction activity on the New Central Library, RioCan's 5th & THIRD and the City's Municipal Building repairs as well as ongoing utility work by Enmax.
C M LC 2 0 1 8 B U S I N E S S P L A N U P DAT E PAG E 1 5
We are also committed to improving our coordination with the City of Calgary Transportation (Roads) team. In 2018, CMLC will focus on the pedestrian environment (sidewalks and crossings) along 3rd Street SE and on continued construction related to the New Central Library site. Phase 1, which constitutes the area along 3rd Street SE between 9th Avenue and 5th Avenue, is expected to wrap up in Q4 2018. Rivers District Master Plan (RDMP) We have been working with our design team, Civitas (Denver) with Gibbs Gage Architects, and a group of community stakeholders to articulate a master plan vision to guide redevelopment of Victoria Park (286 acres south of 9th Avenue SE)—another important step toward transforming the 500-acre Rivers District into Calgary's Cultural and Entertainment District.
This is one of the 10 new CRL-driven projects we committed to undertake in our 2017– 2019 Business Plan (see page 23). We've made substantial progress in understanding the community's connectivity, urban context, perception challenges and development opportunities. In 2018, we will initiate a year-long program of public, landowner and developer engagement with a view to finalizing the master plan vision by Q4 2018. Our broad community engagement program will focus on the following themes: 1. Infrastructure Investment and Delivery: CMLC will restate our commitment ($150 million) to public realm improvements within the community and will seek public input, ideation and engagement on the 17th Avenue SE Extension, 9th Avenue SE Bridge (Inglewood) and 5th Street SE Underpass/Green Line integration.
As we did for East Village, we'll paint a holistic vision of infrastructure investment in the area while seeking feedback on specific projects to inform our design thinking.
2. Demography and Psychography: The East Village Master Plan articulated a story and vision of someone who'd one day live, work, play and shop in the neighbourhood. This became the foundation of our land strategy to attract private developers (and retailers) to the community, which was critical to our CRL generation. Again for Victoria Park, we are working with international consumer research expert Roland Berger to define and understand the future resident (investor) of Calgary's Cultural and Entertainment District. As this information will be critical to our business discussions with land owners and developers, we'll seek input to help refine our understanding of the living needs of the future Victoria Park resident.
3. Retail Research: CMLC will engage community stakeholders and neighbours in a discussion around the types of retail operations Calgary's Cultural and Entertainment District would attract and the types of operations needed for the vitality of the community. This information will inform the planning work for Stampede Trail—one of the main development triggers of the Calgary Stampede Concept Plan. C M LC 2 0 1 8 B U S I N E S S P L A N U P DAT E PAG E 1 6
4. Area Redevelopment Plan (ARP): As we prepare to deliver a master plan for a new downtown east-end community, we must coordinate our vision and aspirations with the ARP to ensure that policy and planning can support future growth objectives.
We'll work with City of Calgary, Business Revitalization Zones (BRZ), community associations, Calgary Stampede and local business operators to have a public discussion about the community's urban planning context and how the new ARP can help achieve density expectations for the community and attract developers and investment.
17th Avenue SE Extension Another of our 10 new project commitments (see page 23), this infrastructure project involves the extension of 17th Avenue SE into Stampede Park to forge a pedestrian and vehicular link that increases connectivity and creates an attractive right of way for new retail and commercial development. This is our first horizontal infrastructure project scheduled in Victoria Park. In 2017, CMLC selected IBI Group as prime consultant (civil) and O2 Planning + Design as landscape design consultant, and a project steering committee was formed with representatives from CMLC, Calgary Transit and Calgary Stampede.
Project start-up is now underway, and a concept design is expected to be ready in March 2018.
5. Synthesize all public feedback and finalize master plan vision: Equipped with stakeholder and public input, CMLC can put the final touches on the master plan vision and launch into the next phase of strategic communications and placemaking. C M LC 2 0 1 8 B U S I N E S S P L A N U P DAT E PAG E 1 8
12th AVE SE 13th AVE SE 14th AVE SE 14th AVE SE 15th AVE SE 17th AVE SE Elbow River E l b o w R i v e r 11th AVE SEMacleod Trail 3rd Street SE 5th Street SE 6th Street SE 7 t h S t r e e t S E Olympic Way SE 9th AVE SE Rivers District Infrastructure/ Critical Connectors 9th Avenue SE Bridge 5th Street SE Underpass Green Line 17th Avenue SE Extension Vision of 17th Avenue and 5th Street SE connections.
1st Street SE
5th Street SE Underpass A key piece of infrastructure for realizing the RDMP is a new underpass that connects 5th Street SE to 11th Avenue SE, as the current road network isolates undeveloped parcels and makes them "land locked" in terms of road access. As part of our commitment to attracting investment while increasing the density, livability, vibrancy and development potential of the area, CMLC plans to design and construct a 5th Street SE Underpass. Like the 4th Street SE Underpass that CMLC and the City of Calgary initiated in 2008 and opened in 2011, the 5th Street SE Underpass will be delivered in two phases: Phase 1— Due Diligence & Design and Phase 2—Construction.
This construction program is being planned as part of the Victoria Park Green Line Interface project described in our 2017–2019 Business Plan (see page 38). CMLC will work with the City of Calgary's Transportation Infrastructure and Green Line teams to realize efficiencies by aligning with work the City will be undertaking in 2018. 9th Avenue Bridge into Inglewood CMLC is working with City of Calgary to co-fund and deliver a new vehicular bridge into Inglewood. The prime design consultant is MMM Group with support from Sturgess Architecture. Following an engagement program in May 2017 to solicit community input on three potential designs, the City selected a final design to be shared with the community at an Open House in 2018.
The City and CMLC are sharing the responsibility of public engagement for this much-needed infrastructure improvement project. We are currently planning next steps in the engagement process. Construction on this City-led project is expected to begin in Q4 2018. At that time, 7th Street SE will close for two years. DID YOU KNOW? Built in 1909 to accommodate a new streetcar system, the existing 9th Avenue Bridge is nearly 110 years old. C M LC 2 0 1 8 B U S I N E S S P L A N U P DAT E PAG E 2 0
9th Avenue SE Parkade & Innovation Centre In 2014, Calgary Parking Authority (CPA) identified a need for additional parking supply in East Village.
To meet that demand, CPA decided to build a parking structure on one of the two properties currently operating as surface lots south of the New Central Library along 9th Avenue SE (407 and 363 9th Avenue SE). Since late 2016, the project has been under CMLC's stewardship. Our Shareholder and CPA challenged us to consider a mix of uses for the building and ensure its design allows for conversion space in the future. Our intent is to design and construct a parking structure with an integrated Innovation Centre, each guided by the following objectives: Parkade • Provide 510 parking stalls • Create active uses other than parking • Improve the public realm at grade • Design to support future development of east and west parcels • Create a parkade with a future conversion strategy Innovation Centre • Establish a vibrant presence at grade • Create 50,000 SF +/- of durable, flexible space for innovation technology services • 24/7 activation After working through the final design in Q1 2018, we will submit our development plans for permitting and prepare for a start of construction in 2019.
C M LC 2 0 1 8 B U S I N E S S P L A N U P DAT E PAG E 2 1
Principle 1 'Protect the CRL base' of multi-family residential and commercial development within the Rivers District and achieve the remaining 5.5 million SF of taxable development Principle 2 Support projects identified in the Rivers District Community Revitalization Plan and East Village Master Plan while aligning with City objectives for growth and urban densification Principle 3 Give priority to projects that can activate sooner to stimulate CRL capture ("time is money") Principle 4 Weigh CRL investment against total project magnitude to allocate funds Principle 5 Allow CMLC to manage corporate risks by assuming project management responsibility 5 Investment Principles for investment of remaining CRL Going forward, investment of remaining CRL revenue must: C M LC 2 0 1 8 B U S I N E S S P L A N U P DAT E PAG E 2 2
C M LC 2 0 1 8 B U S I N E S S P L A N U P DAT E PAG E 2 3 Item Name of Project P1 P2 P3 P4 P5 Total 1 East Village Infrastructure 3 2 East Village Maintenance 3 3 Rivers District Master Plan 5 4 Olympic Plaza (Without Parkade or Upgrades to Municipal Plaza) 2 5 17th Avenue SE Extension 4 6 Green Line Interface/Victoria Park Connector 4 7 CS-Stampede Trail and Victoria Park Strategic Projects 4 8 RiverWalk Stage 3 4 9 9th Avenue SE Cycle Track 3 10 12th Avenue SE Cycle Track 3 Our Top 10 for the Next 10 Years In developing our three-year Business Plan for 2017 to 2019, we applied a rigorous strategic planning process to create a list of 23 potential new infrastructure projects in the Rivers District.
After careful study, analysis and costing, we evaluated each project against a set of five weighted investment principles to establish a shortlist of 10 projects on which to focus during our following 10 years of infrastructure delivery. Our full list of potential projects included three mega-projects—the Victoria Park Event Centre/Arena Facility, Arts Commons and BMO Expansion—with combined estimated costs of approximately $1.5 billion. Our Board and our Shareholder acknowledged that only with a sufficient extension to our CRL term could we direct meaningful CRL revenues toward these mega-projects.
Note that our shortlist of go-forward projects does not include land strategy as these strategic transactions do not require the use of CRL funds. For a full list and descriptions of the potential Rivers District projects we analyzed, see pages 16-17 of our 2017–2019 Business Plan.
C M LC 2 0 1 8 B U S I N E S S P L A N U P DAT E PAG E 2 5 Ongoing East Village Improvements Safety Precautions and Improvements to Public Realm In June 2017, CMLC engaged Mount Royal University Department of Criminology to study levels and perceptions of safety in East Village.
The research team concluded that while residents feel safe, they have concerns about drug use and drug paraphernalia storage in several hotspots within the neighbourhood. To address these concerns, CMLC has identified three public areas for design upgrades and intervention: Riverfront Lane (north end), C-Square and the Simmons Building (basement). We will examine each space with an eye toward eliminating hiding places, adding better lighting and addressing loitering, and we'll engage our business owners and residents in a KEEP EV SAFE awareness campaign. Repairs to 5th Street Square In spring 2018, CMLC will remove 5th Street Square's resin–bound gravel—a material that has failed to meet our high construction standards—and replace it with a combination of wood decking and pavers.
This will ensure the square is more resilient while increasing the use of natural materials in the area. 4th Street SE Underpass Since opening in November 2011, the 4th Street Underpass has seen a lot of traffic. Designed lighting within the underpass has failed the test of time and needs to be replaced and enhanced. Additionally, the space needs a placemaking focus, especially as CMLC prepares to unveil the master plan vision for a new Cultural and Entertainment District on downtown Calgary's east end. CMLC will replace the lighting with new programmable LED lights, which will allow for community programming like that which takes place on Reconciliation Bridge (formerly Langevin Bridge).
We'll also engage our creative community to animate the underpass with an extension of our curated mural program currently in place along Jack & Jean Leslie RiverWalk. EV Dog Park To meet the needs of pet owners (or, more accurately, pets) now residing in East Village, CMLC is working to construct a small dog park near Fort Calgary—a spot for Spot to go and 'go'. To deliver this new amenity, we are working with Stantec—the same landscape architect that delivered the adjacent Children's Park at Crossroads.
FAC / CCC Early in 2018, we will devote more time and effort to Phase 8 (8th Avenue SE) to complete all maintenance work in early spring to avoid conflict with the fall opening of the New Central Library. CMLC's Board has directed us to hold all assets under CMLC control until the CRL term expires. Not only is this respectful of the demands placed on our Shareholder, it ensures the CRL is used as intended—namely, for the responsible stewardship of community redevelopment.
Project Management Calgary Housing Company CMLC will act as Project Manager for Calgary Housing Company for an improvement program being planned for the podium of East Village Place (610 8th Avenue SE), which comprises approximately 23,000 SF of community space on the building's first two floors.
The City has selected a head lease tenant and is making base building improvements within the podium to accommodate tenancy. Innovation Centre CMLC will act as PM to build 50,000 SF of incubator and start-up office space in the new 9th Avenue SE Parkade. Technology leaders will own space upon completion (strata title) and will operate the Innovation Centre per their operational agreements. CMLC will work with Calgary Public Library, Studio Bell (National Music Centre), Bow Valley College, Beakerhead, Calgary Stampede and the tech sector to identify programming opportunities that we can incorporate throughout the Rivers District in advance of the Innovation Centre's construction to advance our placemaking efforts and attract new people and new ideas to East Village.
C M LC 2 0 1 8 B U S I N E S S P L A N U P DAT E PAG E 27
Land Sales & Activations Block K ('EVE Block') In Q2 2017, CMLC initiated a direct marketing campaign to identify a new development partner for Block K, or EVE Block—the last remaining full city block of development opportunity within the East Village land program, with approximately 800,000 SF of development potential. We primed the marketplace with a national campaign with online and print ads in The Globe and Mail, Calgary Herald, Vancouver Sun, Edmonton Journal and Report on Business Magazine, followed up with conversations and meetings with more than 100 developers, brokers and agents.
By the deadline, August 15, we had received three full responses to the land offering. We then initiated Phase 2 of developer negotiations to understand the development concepts including product mix, design approach and land valuation. In September, with Board endorsement, CMLC entered full negotiations with our preferred partner and anticipate a partner announcement later in 2018. Block Q CMLC and FRAM + Slokker are reworking our master Purchase and Sale Agreement to accommodate the developer's exit from the east portion of Block Q (parcels 3 and 4) and allow a new developer partner to enter the program and fulfill the vision for the balance of the block.
FRAM + Slokker will continue to deliver parcels 1 and 2 and will work with CMLC on a Coordinated Site Delivery Agreement that describes how all parties can cooperate on staging and construction of a mixed partner site. To identify a suitable partner for parcels 3 and 4, CMLC will initiate a new developer marketing program in Q1 2018. C M LC 2 0 1 8 B U S I N E S S P L A N U P DAT E PAG E 2 8
St. Louis Hotel In Q4 2017, CMLC issued a Request for Proposals from prospective tenants for the main and lower floors of the St. Louis Hotel building at 430 8th Avenue SE. To bring the building's structure and systems up to modern standards, CMLC has invested $9.2 million into restoring the historic 1914 hotel. In our view, the St. Louis Hotel building is well suited to entrepreneurial businesses with the artisan spirit of the Maker Movement—an ideal fit with the "village retail" dimension of CMLC's overall retail strategy for East Village. While the building's zoning allows for many potential uses, CMLC envisions a main-floor restaurant or craft brewpub and, on the lower level, a modern speakeasy.
In 2018, we will identify and announce the new tenant(s) for the St. Louis and prepare for FFE with a view to initiating operations in Q2 2019. DID YOU KNOW? During the 1980s, former Calgary Mayor and Alberta Premier Ralph Klein held court in the St. Louis' downstairs pub. C M LC 2 0 1 8 B U S I N E S S P L A N U P DAT E PAG E 2 9
Developer Partner Activity Residential With a persistently sluggish economy, rising interest rates and CMHC's increased mortgage insurance premiums putting continued pressure on consumer spending, none of our key developer partners (Embassy Bosa, FRAM + Slokker, Knightsbridge Homes) is expected to launch a new residential project in 2018.
As such, we plan to reduce operating hours at the East Village Experience Centre (EVEC) in 2018. We look forward to welcoming more new residents to East Village in Q4 2018 with move-ins for FRAM + Slokker's 288-unit tower Verve and Battistella Developments' 119-unit condominium project, Ink.
Commercial M2 by XYC Design + Development A new commercial development by XYC Design + Development is expected to break ground on Parcel M2 in Q2 2018. This project is being co-developed by CMLC and XYC Design + Development. To enable XYC to deliver the above- grade structure (with 21,000 SF of commercial space), CMLC will develop the project's parkade, which we will later divest. In November 2017, XYC issued a Request for Proposals from prospective firms to design and construct the parking structure. We will award the contract to the successful proponent in Q1 2018. To coordinate the two project teams (CMLC's team and XYC's team) and ensure smooth delivery, CMLC will act as Project Manager (for which we will earn a project management fee).
C M LC 2 0 1 8 B U S I N E S S P L A N U P DAT E PAG E 3 0
The Corner by Interloq In November 2017, Interloq Capital Corp. submitted a development permit to City of Calgary for Block B (immediately east of Calgary Drop-In Centre) with plans for a commercial development to help activate the riverfront. Called The Corner, it includes a main floor restaurant as well as a food and beverage hall that will accommodate 10- 12 tenants featuring a variety of cuisines and ethnicities. RioCan RioCan's 5th & THIRD—180,000 SF of urban format retail space anchored by Loblaws City Market and Shoppers Drug Mart—broke ground in April 2016. 5th & THIRD will form the two-storey podium for a $500 million retail/residential development that occupies a full East Village block—a strategic partnership between RioCan and one of East Village's founding multifamily developer partners, Bosa Development, who will deliver two spectacular residential towers of 500+ homes.
In November 2017, crews completed construction of the project's underground parking structure (four levels with 600 stalls). Construction will now move above ground to focus on the development of the two-storey retail podium scheduled to open to the public in Q1 2020. ALT Hotel As we prepare for more residents, we are also preparing for more visitors as the ALT Hotel is scheduled to open in Q4 2018. Representing a private investment of approximately $35 million by Groupe Germain Hospitalité and local developer Homes by Avi, the 11-storey hotel will offer 155 pet-friendly rooms and 5,000 SF of meeting space.
C M LC 2 0 1 8 B U S I N E S S P L A N U P DAT E PAG E 3 1
Programming & Community Building While CMLC's efforts to develop infrastructure and attract residential and commercial development have dramatically elevated the connectivity and livability of East Village and the Rivers District, our ambitious focus on community programming and events has played a major role in connecting Calgarians back to downtown Calgary's east end and infusing the area with palpable, magnetic energy. In 2018, we'll continue to build on our robust community programming by forging new associations and developing new programs with new community groups while sustaining our existing relationships and successes.
Once again, our goal in 2018 is to attract more than 100,000 people to the community to witness and experience the transformation taking place here. Especially in a year with no planned residential launches, quality programming and events will be vital to building awareness of the East Village brand. C M LC 2 0 1 8 B U S I N E S S P L A N U P DAT E PAG E 3 3
Following are some of the exciting new opportunities Calgarians will see in 2018: carya Formerly operating as Calgary Family Services, carya is a non-profit organization that seeks to engage individuals, families and communities by creating environments that support healthier individuals and address social and emotional problems that impact the standard of living for many citizens.
carya is moving into East Village in 2018—first as operator of the K2EV (Kerby2: East Village) temporary seniors' centre and then more permanently as the head lease tenant in East Village Place with Calgary Housing Company. carya's intention is to create a space for people to come together in ways that promote wellness and reduce social isolation. Their planned programs and services include child, youth, family and older adult counselling; group programs that nurture personal growth, empowerment and well-being; community development programs; youth recreation and education; and much more.
Innovation Centre As we prepare to build the 9th Avenue SE Parkade spaces for opening in 2020, we will engage the tech/tech support community along with Bow Valley College, New Central Library, National Music Centre and Calgary Stampede to design new community programs with the "programmers" (including "pop-up" exhibitions, classes and hands-on learning opportunities). EV Junction The highly successful "pop-up retail experience" that CMLC launched in East Village in June 2017 will likely return in 2018 with expanded space and new offerings. Using modified shipping containers, EV Junction delivers a uniquely engaging shopping experience with carefully curated retail offerings and services including fresh produce, street- wise apparel, bicycle rentals, artisan crafts, specialty food items and much more.
In 2018, look for artists in residence, programmers in residence, cooperative markets and more. Victoria Park Engagement As we prepare to deliver a master plan for Victoria Park and continue to promote our vision for a Cultural and Entertainment District on downtown Calgary's east end, we will collaborate with the City of Calgary, Calgary Stampede, BRZs, community associations and other local interests to create engagement tools to tell the story of east Victoria Park (including a website, video animation, print pieces and so on). Throughout the period of public engagement, we will develop and implement programs that vividly illustrate the breadth and impact of our placemaking approach.
While many programs will be scheduled and promoted, we will also seek ways to "pop up" in the community in ways that engage residents and visitors while educating about our vision for Victoria Park. C M LC 2 0 1 8 B U S I N E S S P L A N U P DAT E PAG E 3 4
Community Safety Program Following a comprehensive 2017 Community Safety & Security Review that included crime data analysis, field observations, stakeholder consultations and interviews, focus groups and a Community Safety and Security Survey of East Village residents, CMLC developed a list of recommended actions to be taken (with implementation timeframes ranging from less than six months to two years). Following are the measures we will implement (or begin to implement) in 2018: • Continue to work with Calgary Police Service to keep local districts apprised of our redevelopment progress in East Village • Establish a public awareness campaign ("See something, say something!") that encourages residents and business owners to report criminal activity • Initiate more frequent security patrols of the areas around C-Square, the HI Calgary City Centre hostel and C-train stations to deter criminal and antisocial behaviour and reduce the public's concerns • Deliver a workshop on "skills for living in an inner-city neighbourhood" for area residents and business owners • Deliver an annual online community safety and security survey to those living, learning, working and playing in the East Village • Consider design improvements at C Square, Simmons Building and Riverfront Lane to mitigate the storage of drug paraphernalia • Open a dialogue with the Drop- In Centre executive to identify an effective way to locate and discard syringes and other drug paraphernalia.
C M LC 2 0 1 8 B U S I N E S S P L A N U P DAT E PAG E 3 5
C H A P TE R T WO C M LC 2 0 1 8 B U S I N E S S P L A N U P DAT E PAG E 37 O U T S I D E T H E R I V E R S D I S T R I C T
Our Business Strategy Outside the Rivers District To create value (ROI) for CMLC and City of Calgary as our Shareholder by strategically selecting real estate development opportunities that not only support the organization's vision and mandate but also best utilize our core competencies Through much of 2017, we worked with our Board of Directors to explore and define a business strategy for CMLC investment and development work outside the Rivers District.
Our strategic planning discussions centred on establishing a framework for guiding our decisions and actions outside the bounds of our original mandate. Specifically, we worked to define CMLC's market position and ways of working as a development company, the principles that will inform our investment decisions, our expectations with respect to ROI, and our key measures of success.
C M LC 2 0 1 8 B U S I N E S S P L A N U P DAT E PAG E 3 9
Our Environmental Scan For context and perspective, we performed an environmental scan of government-owned and regulated development organizations in Canada with a focus on mandate, jurisdiction, financial strategy and investment best practices. To gain deeper understandings of their operations, approach and ROI expectations, we interviewed six organizations: Build Toronto, Waterfront Toronto, Surrey Development Corporation, Waterfront Development (Halifax), Centre Venture Winnipeg and Canada Lands Company.
What we learned Assessing the similarities and differences among the organizations we interviewed helped illuminate and reinforce CMLC's core competencies and proven strengths: • Our ability to envision, master- plan and execute redevelopment and placemaking on a large (community-wide) scale • Our skills in place-brand marketing and in using programming and events to bring communities to life • Our similarity to successful private-sector development companies in leveraging redevelopment to attract investment and activate assets and amenities.
Further, we learned that in our philosophy and approach, CMLC is very much a "social purpose" organization in that we: • Pursue both profit and social missions (e.g., environmentalism, urban renewal) • Resemble regional/small-scale developers in our organizational structure • Employ special skills (for example, innovation) to achieve social aims while maintaining profitability • Are not necessarily risk-averse nor risk-tolerant, but often require municipal cooperation through zoning, regulation or incentives (for example, land parcels our Shareholder deems surplus or difficult to develop yet critical to stimulating investment or community vitality need to be considered as transferred assets (book value versus market value) to CMLC to allow for redevelopment) • Expect, at minimum, a financial return of 5 to 7%.
This is a directive from CMLC's Board of Directors, which has prescribed a balanced, pro-forma-driven portfolio approach when considering new projects. C M LC 2 0 1 8 B U S I N E S S P L A N U P DAT E PAG E 4 0
As such, we saw fit to include "Community-minded" among our previously articulated core values, as follows: Innovative We operate on the basis of international best practices, and we are open to new and better ideas, no matter where they come from. We venture willingly into new territory. Collaborative We have learned that we can best advance our projects when we engage other teams and groups who have an interest in successful outcomes. We share intelligence and opportunity. Accountable We hold ourselves to high standards of transparency and expect the same of our partners. We have spent the first 11 years of our existence earning the trust of our partners, and being scrupulously honest and accountable is the way we've done it.
Entrepreneurial Things happen quickly in our world. We think on our feet, make important decisions on the fly, trust our experience and our skills. We act like a small, private company and we feel like a perpetual startup. We like it that way.
Passionate We seek, above all, to make our home, Calgary, a better place to live, and every member of our team has personally bought into the value of the enterprise. So while we are supremely professional, we are equally passionate. We care, and we seek to make the city a better place to live every single day. Community-minded While operating profitably with a view to being financially self- sustaining is important to our company, profit is not our only metric. Recognizing that the citizens of Calgary are the ultimate beneficiaries of our redevelopment and placemaking efforts, a project's capacity for social benefit is one of the things that drives and inspires us.
Measures of success in our pursuit of social benefit include attracting development and investment, elevating community brand and reputation, improving quality of life, fostering a sense of ownership among residents and increasing participation (in volunteering, program development, etc.) among Calgarians. As we continue to work within the spaces where the interests of the government, private and not-for-profit sectors intersect, we will continue to hone our proven capacity for recognizing and maximizing social benefit. C M LC 2 0 1 8 B U S I N E S S P L A N U P DAT E PAG E 41
Investment Principles for Projects Outside the Rivers District In our 2017–2019 Business Plan, we outlined the five Investment Principles we used to prioritize spending of the remaining CRL generation within the Rivers District (see page 22). In collaboration with our Board of Directors, we have articulated a companion set of principles that will further guide our investment decisions outside the Rivers District, where investment cannot be funded by CRL dollars but calls instead for traditional forms of land development financing. Each potential project will be evaluated against four distinct criteria: 1.
Maximizing Shareholder return We will prioritize project investment that creates long-term viability for Calgary's urban communities, supports the City of Calgary's objectives for urban densification, placemaking and community building, and considers future dividend payments.
As we have been discussing with the Mayor and members of City Council, CMLC is prepared to be strategically deployed to help the City achieve its long-term real estate strategy. In those endeavours, we will work collaboratively and cooperatively with the City's other real estate departments (Urban Strategies, OLSH, RE&DS) to maximize the efficiency and success of administration's city-building objectives. 2. Achieving return on investment Profit is not merely an objective but a requirement. We need to clearly assess profitability with respect to CMLC's operations and ensure, at a minimum, a 5% return on investment.
For each potential project, we will perform a rigorous, pro-forma- based analysis before seeking Board approval.
Unless we will realize a higher ROI in the long term, CMLC will not play the "long game"; we will keep our investment in a project for a maximum of five years. CMLC will charge a management fee of 2–5% for our expertise, to be negotiated per file. 3. Maintaining control and visibility CMLC will maintain control over costs, price and quality. We will ensure sound financial management and due diligence by adhering to approved processes and basing decisions on timely, accurate data. We will also undertake socially and environmentally responsible projects with the power to transform communities provided they include approved processes that foster accountability and transparency (e.g., public engagement).
4. Ensuring alignment with CMLC's strategic vision and capability The projects we undertake must align with our company's proven competencies: brownfield/ urban redevelopment, mixed- use development (residential/ commercial/institutional), infrastructure delivery, land strategy, branding and engagement, and project management.
C M LC 2 0 1 8 B U S I N E S S P L A N U P DAT E PAG E 4 2
Current & Potential Projects CMLC has targeted the following development work, which aligns perfectly with our capabilities and knowhow: School sites and similar City of Calgary assets David D. Oughton (DDO) School site • In 2017, CMLC undertook community engagement and studied the development opportunity and concepts for the 8.3-acre site at 511 34th Street SE. In 2018, we will prepare an Overview Plan that enables the ARP to support redevelopment. We will then wait for market conditions to improve before marketing to attract a development partner who can deliver on our visioning and engagement work.
While DDO is unlikely to return a profit for CMLC, our Shareholder considers it an important catalyst project. Properly executed, DDO will signal to other landowners and investors that the community is evolving. To align with our new Board-directed development principles and achieve the expected 5% return on investment, we will seek to deliver the DDO project together with another project that can deliver profit.
Transit Oriented Development (TOD) Projects As the City of Calgary advances the Green Line program and other TOD sites and projects, CMLC could capably take the lead in developing strategies and delivering these projects for the benefit of the City. Heritage Building Adaptation and Repurposing We are prepared to analyze and evaluate City-owned heritage buildings and assets with available surrounding lands that can be reworked to create a catalyst for community investment. C M LC 2 0 1 8 B U S I N E S S P L A N U P DAT E PAG E 4 4
Industrial Lands 5736 75th Avenue SE • For a parcel of land near the Calgary Film Centre, CMLC has completed an early market investigation of the development opportunity for condominiumized office/retail storage units.
Again, as market conditions improve, CMLC will seek a developer partner for the site. We will continue to seek out other sites for similar purposes. Community Interventions/ West Village Redevelopment For communities deemed by the City to require special intervention through redevelopment and placemaking efforts: following strategic discussions with the City and the transfer of lands on terms favourable to CMLC, we would imagine and deliver master-planned neighbourhoods in a manner akin to our highly successful delivery of East Village.
Project Management CMLC has demonstrated our ever-expanding expertise in Project Management. More and more, groups like Calgary Stampede, Zinc Ventures, Calgary Housing Company, Repsol Sport Centre, Calgary Bid Exploration Committee (CBEC), Calgary Economic Development and others are turning to CMLC to provide strategic thinking and guidance on redevelopment and placemaking programs. Understanding our value as developers and project managers, we will seek out more contract opportunities as a means of maximizing our bottom line performance.
DID YOU KNOW? Calgary's Inventory of Evaluated Historic Resources (a list of sites evaluated by the Calgary Heritage Authority) contains 839 heritage buildings and sites.
C M LC 2 0 1 8 B U S I N E S S P L A N U P DAT E PAG E 4 5
C H A P TE R TH R E E C M LC 2 0 1 8 B U S I N E S S P L A N U P DAT E PAG E 47 F I N A N C E & CO R P O R AT E S E RV I C E S
Corporate Services 1. Governance and Policy CMLC's Board of Directors continues to provide strong, committed leadership to the Company, and a subcommittee of the Board provides specific governance leadership. To further assist with governance, additional subcommittees focus on Compensation & Human Resources, Audit, and Environment, Health & Safety. In 2017, the Board approved a policy to limit Board members' terms to create a balance of continuity and turnover.
At an operational level, CMLC's management continues to update corporate policies and our employee manual as necessary. CMLC will continue to operate in a transparent, timely, efficient manner and in the best interest of our Shareholder, the City of Calgary.
Corporate governance plays an important role in the way CMLC works with consultants and stakeholders to deliver all infrastructure projects, including the New Central Library and the 9th Avenue Parkade. To ensure the success of all projects, we must balance the needs and wishes of all key stakeholders with a strong governance plan. CMLC will also work to formalize our corporate responsibility plan to ensure we exhibit consistent strong values throughout our operations. C M LC 2 0 1 8 B U S I N E S S P L A N U P DAT E PAG E 4 8