Car Insurance Policy Document - Aig
Page content transcription
If your browser does not render page correctly, please read the page content below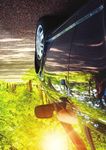 Car Insurance
Policy Document
The Policy is Underwritten by AIG Europe Limited   September 2018 - Version 1.23
HELPFUL NUMBERS
Breakdown Assistance:
Republic of Ireland......................................................... 01 804 4328
Northern Ireland & United Kingdom........................... 0845 603 7991

AIG Car Insurance Claims team: .................................... 01 859 9700

Windscreen Breakage: .................................................... 01 8599899

How to make a Claim
Our aim is to get Your car back on the road as quickly as possible. We
believe that making a claim should be easy. Our Car Claims Teams are
available 24 hours a day, 365 days a year to assist You with Your queries
you can e-mail us at claims.ie@aig.com.

1.Telephone Our Car Claims Team on 01 8599700 with the first
  notification of Your claim. They will advise You what to do next and
  issue all appropriate documentation immediately.
2.Where Comprehensive Cover applies Our Approved Repairer Network
  can be availed of. In the event of the vehicle being unfit to drive they
  will tow Your vehicle. This will safeguard the vehicle from any further
  damage from vandals or against theft of parts. Repairs can commence
  immediately. If the Approved Repairers are not used, obtain an
  estimate and advise Us immediately and We can appoint an assessor if
  necessary. You may appoint an assessor to act in Your interest (any
  such appointment will be at Your expense).
3.When repairs have been completed pay any contribution for which You
  may be responsible (The Excess) and then take delivery of Your car.

Your Car Insurance - Key Benefits*
1. Breakdown rescue cover - With Home Start*
2. Brand new car replacement - we will replace your brand new car with
   a new one if your car is stolen, unrecovered or seriously damaged
3. Driving of Other Cars Cover
4. Unlimited Windscreen Cover
5. Foreign Travel Cover (Up to 45 days)
6. Up to €500 replacement locks cover
7. Up to €300 personal belongings cover inside Your Car
* benefits here are a summary of cover. Please check the Policy for full terms and conditions
Index
Definitions................................................................................... 4-5
Section 1 – Loss Or Damage To Your Car ..................................... 6-9
Section 2 – Liability To Others........................................................ 10
Section 3 – Additional Covers .................................................. 11-12
Section 4 – Foreign Travel ............................................................. 13
Section 5 – No Claims Discount..................................................... 14
Section 6 – Car Sharing ................................................................ 15
Section 7 - Driving Other Cars ...................................................... 15
Section 8 - Breakdown Assist ................................................... 16-17
General Conditions ................................................................. 18-22
General Exceptions .................................................................. 23-24
Privacy Policy ........................................................................... 25-27
How to make a claim............................................................... 28-29
Complaints Procedure ................................................................... 30
Notes ........................................................................................... 31

                  HELPLINES FOR NEW
                 CLAIMS NOTIFICATION
            ACCIDENT HELPLINE                               01 859 9700
            WINDSCREEN CLAIMS                               01 859 9899
Private Motor Policy
  Dear Customer

  Thank you for choosing AIG Car Insurance.
  Please read your policy document carefully. You should find everything you
  need to know about your car insurance cover here.

Our Contract with You

This policy is a contract between us and you.

The contract is based on the information you gave as detailed in the statement
of insurance. You must read the policy, the schedule, the declaration,
certificate of motor insurance and any endorsements together as they all
form part of the contract.

You are covered, subject to the cover selected as shown in the schedule, and
the terms conditions and exceptions to the policy, for liability, loss or damage
that occurs as long as you have paid, or agreed to pay the premium and we
have accepted your payment or agreement to pay.

Your cover is effective in the Republic of Ireland, the United Kingdom and
abroad as specified in Section 4

Irish law will apply unless you and we have agreed otherwise.

This policy is underwritten by AIG Europe Limited, 30 North Wall Quay |
IFSC | Dublin 1

___________________
Declan O'Rourke
General Manager
AIG Europe Limited

AIG Europe Limited is authorised and regulated by the Financial Conduct Authority of the United
Kingdom, and is regulated by the Central Bank of Ireland for conduct of business rules.

                                                                                Car Insurance Policy 3
Definitions
     The words and phrases defined have        Market value The cost of replacing
     the same meaning wherever they are        your car with a car of similar make,
     used in this policy, the certificate of   model, year, mileage, specification
     motor insurance or the schedule and       and condition as your car was
     are highlighted throughout in bold        immediately before the loss or
     print.                                    damage you are claiming for.

                                               Period of insurance The period you
     Definitions of Words
                                               are covered for as shown in the
     Accessories Motoring equipment kept
                                               schedule and any subsequent
     for use with your car. This does not
                                               schedules.
     include a caravan or any other form of
     trailer.
                                               Policy The documents consisting of
                                               this wording, the schedule, the
     App An application you download to
                                               certificate of motor insurance and
     a mobile device
                                               any endorsements.
     Audio Equipment Any radio, radio
                                               Schedule The document that makes
     cassette, cassette player or compact
                                               the policy personal to you. It sets out
     disc player permanently fitted to your
                                               the period of insurance, the details
     car.
                                               of your car and the level of cover.
     Car The motor car/vehicle shown on
                                               Statement of Insurance The
     the certificate of motor insurance
                                               document that gives details of the
     and described in the schedule.
                                               period of insurance, you, other
                                               permitted drivers and all material
     Certificate of The document you
                                               information relevant to the cover
     must have as proof that you have the
                                               provided. It forms the basis of your
     motor insurance to comply with the
                                               contract.
     Motor Insurance law.
                                               Terrorism Terrorism is any act
     Endorsement A change in the terms
                                               including, but not limited to, the
     of the policy and is printed on the
                                               preparation of, use of the threat of any
     schedule.
                                               force, violence or life threatening act
                                               by any person or group of persons
     Excess(es) The amount you will have
                                               acting alone or on behalf of or in
     to pay towards a claim.
                                               connection with any organisation or
                                               government, whish appears to be
     Insurer AIG Europe Limited
                                               intended to or from its nature and

4 Car Insurance Policy
context is done in connection with
political, religious, ideological or
similar purpose, including the
intention or coerce any government or
put the public or any section of the
public in fear or appears to be
intended to disrupt any segment of the
economy.
Any act deemed by the government to
be an act of terrorism.

Third party Any person who makes a
claim against anyone insured under
this policy.

We, us, our AIG Europe Limited

You, your The person named as the
policyholder on the certificate of
motor insurance and the schedule.

Family of Household Any member of
the policyholder's family, or any other
person, who is permanent or
temporary resident at the
policyholder's address

XLNTdriver is the name of our
telematics product

                                          Car Insurance Policy 5
Details of Policy Cover
     Comprehensive             All sections apply

     Section 1 - Loss Or Damage To Your Car
     We cover

      Section A - Accidental Damage            Section B - Fire and Theft
      Loss or damage to your car. This         Loss or damage to your car if it is
      includes accessories and spare parts     damaged by fire, lightning, theft or
      whether on or in your car or in your     attempted theft.
      private garage, but only if lost or
      damaged at the same time.

     Basis of Claims Settlement                subject of a hire purchase or leasing
     If your car is damaged or stolen we       agreement we will make any payment
     will, at our discretion, pay              to the legal owner.
                                               The maximum amount we will pay for
     a) the cost of repairing any damage to    loss or damage to audio/visual
        your car; or                           equipment, computer or computer
     b) an amount in cash equivalent to the    games, telecommunications and
        value of any loss or damage to         navigational equipment is €750,
        your car; or                           unless it is standard equipment for
     c) the cost of replacing your car with    your car when built.
        one of a similar type and in similar
        condition.                             We will pay the reasonable cost of
                                               taking your car to the nearest suitable
     The maximum amount we will pay will       repairer and, after repair, to your
     be the market value immediately           address as shown in the schedule.
     prior to the loss or damage. However,
     this must not be more than the
                                               New Car Replacement
     estimate of value you have given to
                                               We will replace your car with a new
     us.
                                               one of the same make, model and
                                               specification (provided it is still
     If, to our knowledge, your car
                                               available), if within 12 months of the
     belongs to somebody else or is the

6 Car Insurance Policy
date of first registration as new and        n  the ignition / steering lock;
you have been the first and only             n  the lock transmitter and central
registered keeper                               locking interface.
                                             Provided it can be established that the
n   your car is stolen and not               identity of the garaging address of
    recovered or;                            your car is known to any persons in
n   the cost of repair or damage             receipt of such keys or transmitters.
    covered by this Policy exceeds 60%
    of the list price, inclusive of taxes,   The maximum amount we will pay is
    when your car was new.                   €500.
n   the recorded mileage on your car
    not having exceeded 12,000 miles
    or 18,000 kilometres.

If we replace your car we will then
own your old car.

Towage and Storage.
The maximum limit we will pay for all
fees connected with towage and
storage of your car provided you notify
us within 48 hours of any accident or
loss will be €300.

If you notify us more than 48 hours
after any accident or loss we will
determine the amount we deem
reasonable to pay you for fees
accumulated.

Replacement Locks
If the car keys or lock transmitter are
stolen or lost of your car are stolen
during the period of insurance we will
pay for the cost of replacing:
n the door locks and / or boot
    lock;

                                                                    Car Insurance Policy 7
Section 1 - Loss Or Damage To Your
     Car
     We Do Not Cover
      Section A
      Also please see General Exceptions on pages 15 – 16

      n   The first €300 of any claim
      n   In addition the following accidental damage excesses also apply:
          - €300 whilst your car is being driven by or in the charge of an insured
          driver aged 21 - 24 or an insured driver who has held a full Irish or UK
          licence for less than 12 months
          - €200 whilst your car is being driven by or in the charge of an insured
          driver aged 25 or over with a full UK/EU or Irish Licence held for less than
          12 months.
      n   Damage to tyres caused by braking or by punctures cuts or bursts
      n   Loss or damage where the windows are left open or the doors left unlocked
      n   Mechanical, electrical, electronic or computer fault, failure, malfunction or
          breakdown
      n   Loss of use or consequential loss of any kind
      n   Any reduction in the market value of your car following repair
      n   Wear and tear or depreciation
      n   That part of the cost of any repair or replacement which improves your car
          beyond its condition before the loss or damage occurred
      n   The cost of parts in excess of the manufacturer's last list price
      n   Loss or damage to your car as a result of fraud or trickery of any kind
      n   Cassette tapes and compact discs
      n   Loss or damage as a result of confiscation or detention by Customs or other
          officials, any government public or local authority
      n   Loss or damage caused by moth, vermin, insects or infestation or by
          domestic pets
      n   Loss or damage arising from your car being filled with the wrong fuel
      n   Loss or damage arising from the use of substandard or contaminated fuel,
          lubricants or parts.
      n   Loss or damage arising out of an accident where the driver was convicted,
          or has a prosecution pending, under any Road Traffic legislation relating to
          the level, concentration or quantity of alcohol or drugs in the body
      n   Any gradually operating cause

8 Car Insurance Policy
Section B
Also please see General Exceptions on pages 23-24

n   The first €300 of any claim
n   Loss or damage as a result of theft or attempted theft if the keys (or keyless
    entry system) have been left unsecured or in or on your car whilst
    unattended
n   Loss or damage where the windows are left open or the doors left unlocked
n   Loss of use or consequential loss of any kind
n   Any reduction in the market value of your car following repair
n   Wear and tear or depreciation
n   That part of the cost of any repair or replacement which improves your car
    beyond its condition before the loss or damage occurred
n   The cost of parts in excess of the manufacturer's last list price
n   Loss or damage to your car as a result of fraud or trickery of any kind
n   Cassette tapes and compact discs
n   Any gradually operating cause

                                                                   Car Insurance Policy 9
Section 2 - Liability To Others
    We Cover

     Section A. Legal Liability to              Section B. Legal Costs and
     Others                                     Expenses
     We will pay the amount of damages,         We will pay the following costs and
     claimant's costs and expenses and          expenses arising from an accident
     any other costs agreed between us in       occurring during the period of
     writing arising from:                      insurance, as agreed in writing,
     n death or bodily injury to any            which may result in a claim under
        person;                                 this insurance:
     n accidental damage to the property        n solicitor's fees for representation at
        of any person; for which the               any coroner's inquest or fatal
        insured person is liable at law            accident inquiry or court of
        resulting from an accident during          summary jurisdiction;
        the period of insurance involving       n reasonable legal costs for
        your car.                                  defending a charge of
                                                   manslaughter or reckless driving
                                                   causing death

    Section 2 - Sections A&B - We do not cover the following:

    n   Loss or damage caused by an                 used in that country and we had
        insured person to their own                 agreed to cover it there.
        property, or property for which they    n   any amount exceeding
        are responsible, or which is in their       €30,000,000, inclusive of costs and
        custody or control.                         expenses, in respect of loss or
    n   Loss or damage to your car or any           damage to property for any claim or
        borrowed vehicle.                           series of claims arising from one
    n   Death or bodily injury to any person        event.
        arising out of that person's            n   Loss or damage arising from your
        employment by an insured person.            car being taken or driven by a
    n   Any decision of a court outside of          person who is not an insured driver
        the Republic of Ireland, unless the         but is a member of the policyholder's
        proceedings are brought or                  family or household, or being taken
        judgement is given in a foreign             or driven by an employee or ex-
        court solely because your car was           employee.

    Also please see General Exceptions on pages 23-24

10 Car Insurance Policy
Section 3 - Additional Covers
A. Glass in Windscreens and                   n   total loss of one or more limbs;
   Windows                                    n   total and permanent loss of use of
A. We Cover                                       one or more limbs;
                                              we will pay a lump sum of €10,000
If the windscreen or windows in your          for each person following any one
car are damaged we will pay for the           accident.
cost of repair or replacement and the         If you or your spouse have any other
repair of any resulting scratching to         motor insurance with us, the maximum
surrounding bodywork                          payment we will make is limited to
                                              €7500.
If this is the only damage you are
claiming your no claim discount will          B. We do not cover - Also please
no t be affected                              see General Exceptions on pages
                                              23-24
A. We do not cover - Also please
see General Exceptions on pages               n   Injuries arising if:
23-24                                             - the injured person is over the age
                                                    of 75 years;
n   Loss or damage to sunroofs                    - the injury is as a result of
n   any amount over €225 if the repair              intentional injury, suicide or
    or replacement is not carried out by            attempted suicide;
    our approved glass replacement                - the driver of the car arising out of
    company.                                        an accident was convicted, or has
                                                    a prosecution pending, under any
                                                    Road Traffic legislation relating to
B. Personal Accident
                                                    the level, concentration or quantity
B. We Cover
                                                    of alcohol or drugs in the body
                                                  - following a post mortem
If you or your spouse are accidentally
                                                    examination found to have a
injured as a result of an accident
                                                    higher level of alcohol, or drugs in
occurring during the period of
                                                    his/her body than is prescribed in
insurance:
n while getting into, out of, or travelling
                                                    the Road Traffic legislation of the
                                                    territory where the accident
    in any car and within three months of
                                                    occurred
    the date of the accident, the injury is
                                                  - the injury is caused by earthquake;
    the sole cause of:
n death;
                                                  - the injury is caused by riot or civil
n total and permanent loss of all sight
                                                    commotion, other than in the
                                                    Republic of Ireland.
    in one or both eyes;

                                                                      Car Insurance Policy 11
C. Personal Belongings                      D. Medical Expenses
    C. We Cover                                 We cover

    We will pay for accidental loss or          We will pay for medical expenses
    damage to personal belongings               occurring as a result of injuries
    occurring during the period of              suffered in an accident incurred during
    insurance while in or on your car.          the period of insurance while in
    This includes the contents of a             your car.
    handbag.
                                                The maximum amount we will pay is
    The maximum amount we will pay is           €150 for each person injured
    €300 in respect of any claim or claims
    arising from one occurrence.
                                                E. Fire Brigade Charges
                                                We Cover
    C. We do not cover - Also please
    see General Exceptions on pages
                                                We will pay all charges levied by a fire
    23-24
                                                authority in accordance with the
                                                provisions of the Fire Services Act
       - mobile telephones
                                                1981 in respect of any event which
       - compact discs or cassettes
                                                may be the subject of indemnity under
       - Money, stamps, tickets, documents
                                                this policy subject to a limit of €1,500
         and securities.
                                                in respect of any one accident.
       - Personal belongings in an open
         top or convertible car unless in a
         locked boot or locked glove            F. DriverPlus
         compartment.                           We Cover
       - Goods, samples or equipment
         carried in connection with any         We will pay for the insured driver to
         trade or business.                     receive advice and assistance from a
       - Personal belongings insured under      medical and rehabilitation
         any other policy of insurance.         professional along with medical
       - Any consequential loss of any kind     treatment costs from an approved
       - The theft or attempted theft of        medical care provider in the event of
         personal belongings, if you car        an injury following an accident while
         has been left unlocked, left with      driving up to a maximum value of
         the keys in it or left with a window   €300.
         or roof open

12 Car Insurance Policy
Section 4 – Foreign Travel
We Cover                                   If your car will be driven in any of the
A. Damage to Your Car Whilst               above countries for a period
   Travelling Outside the Republic of      exceeding 45 days in any one period
   Ireland or the United Kingdom           of insurance, cover will only be
                                           extended if you notify us in advance
This policy operates throughout the        of your car leaving the Republic of
Republic of Ireland and the United         Ireland.
Kingdom including travel by sea
between ports in the Republic Of           B. Legal Liability Whilst Travelling
Ireland. The cover under your policy is       Outside the Republic of Ireland or
automatically extended when your car          The United Kingdom
is being driven or used in any of the
following countries for a maximum 45       If your car is being driven or used
days in any one period of                  outside the Republic of Ireland or the
insurance:                                 United Kingdom and cover has not
                                           been arranged with us in accordance
n   any other country which is a           with Section A above, we will provide
    member of the European Union;          the minimum cover required by local
n   Switzerland, Iceland, Norway and       law to allow an insured person to
    Croatia.                               drive or use your car in:

Cover applies while your car is being      n   any country which is a member of
transported (including loading and             the European Union;
unloading) along a recognised sea,         n   any other country whose
air or rail route between any of the           arrangements meet the
above countries provided that the              requirements of and are approved
duration of the journey does not               by the Commission of the European
exceed 65 hours under normal                   Union.
conditions.

If you cannot drive your car because
of loss or damage covered by this
policy, we will pay the reasonable
cost of delivering it to your address in
the Republic of Ireland. We will also
pay the amount of customs duty you
have to pay as a result of loss or
damage.

                                                                 Car Insurance Policy 13
Section 5 – No Claim Discount
    A. No Claim Discount                     n   Payments for emergency treatment
    If you do not make a claim within the        the law says we must pay
                                             n   Payments(together with associated
    period of insurance the premium for
    your car will be reduced in                  costs and expenses) which we later
    accordance with our No Claims                get back in full
                                             n   Payments for personal belongings
    Discount scale applicable at the time.
                                                 and replacement locks
    If a claim arises during the period of
    insurance, at renewal date we will       Introductory bonus
    reduce the No Claims Discount in line    If we have reduced your first premium
    with our no-claims bonus scale           using an introductory or accelerated
    applying at renewal date.                No Claims Discount, we will remove
                                             the reduction if a claim arises during
    If a claim arises during any period of   the period of insurance. We will do
    insurance, we will reduce your no        this when you renew the policy.
    claims bonus as follows
    If two or more claims arise in any       You cannot transfer your no claim
         No Claims           Reduce to       discount to anyone else and it can
          Bonus                              only be used on one vehicle at a time.

     1 Years              0 Years
                                             B. Protected No Claim Discount
     2 Years              0 Years
     3 Years              1 Year             This cover only applies if your
                                             schedule states that you have
     4 Years              2 Years            Protected No Claim discount.
     5 Years or above 3 Years
                                             In the event of a claim under any part
    period of insurance, we will reduce      of this Private Motor Policy your no
    your no-claims bonus to zero at your     claim discount will not be reduced
    next renewal                             unless you make more than 2 claims
                                             in any 5 consecutive periods of
    Your no-claims discount will not be      insurance.
    affected by

    n   Payment under Section 3a             If 3 or more claims occur your No
        Windscreens and Windows              Claim Discount will be reduced at the
    n   Payment under Section 1, Section B   next renewal.
        for a single Fire & Theft Claim

14 Car Insurance Policy
Section 6 – Car Sharing
If you carry passengers for social,       b) the passengers are not being
domestic and pleasure including              carried in the course of a business
commuting to and from your or your           of carrying passengers;
passengers' usual place of work and       c) the total contributions received for
receive a contribution towards your          the journey concerned do not
costs, we will not regard this as            involve an element of profit.
constituting the carriage of passengers
for hire or reward, or regard your car    Should you be in any doubt whether
as being hired provided that:             your car sharing arrangements are
a) your car is not constructed or         covered by this Policy you should seek
    adapted to carry more than 7          confirmation from us immediately.
    passengers, other than the driver;

Section 7 – Driving Other Cars
If your Certificate of Insurance says        drive the vehicle
so, we will also cover you, the           7. the vehicle is in a roadworthy
policyholder, in the event of an             condition; and
emergency, for your liability to other    8. you still have your vehicle and it is
people while you are driving any             not damaged beyond cost-effective
other private motor car which you do         repair
not own or have not hired or leased,      9. The vehicle driven must be of the
as long as;                                  same size and cylinder capacity as
                                             the insured vehicle or alternatively
1. the vehicle is not owned by your          no higher than a 2000cc vehicle
   employer or hired to them under a
   hire-purchase or lease agreement       This extension applies while being
2. you currently hold a Full European     driven within the territorial limits and
   Union (EU) Licence                     only to private passenger vehicles. It
3. the use of the vehicle is covered in   does not include;
   the Certificate of Insurance
4. cover is not provided by any other     n   Vans
   insurance                              n   Car – Vans
5. you are not connected in any way       n   Jeep – type vehicles with no seats in
   with the Motor or Licence Trade            the back; or
6. you have the owners permission to      n   Vans adapted to carry passengers

                                                                 Car Insurance Policy 15
Section 8 – Breakdown Assistance
    and Home-Start
    We will pay for the following kinds of      3a) Finishing the journey in the 32
    breakdown. Mechanical breakdown,                 counties of Ireland.
    fire, theft or attempted theft, malicious   (Cover only applies when you are
    damage, punctures that need help to         more than 30 kilometres from your
    fix or to replace a wheel, lost keys,       home.) If repairs cannot be carried out
    stolen keys and keys broken in the          at the scene, we will pay for:
    lock or locked in the car.                  n transport for you and your
                                                   passengers to your intended
    Cover applies in the 32 counties of            destination; or
    Ireland, and in England, Scotland and       n a replacement car for up to 48
    Wales. However, we do not cover the            hours and transport back to collect
    benefits 'Finishing the journey' or            your car when repaired; or
    'Theft of your car' while your car is in    n bed-and-breakfast accommodation
    England, Scotland or Wales (apart              while you and your passengers are
    from as set out below).                        waiting for repairs to be finished (up
                                                   to €35 for each person, and €150
    The following benefits are available.          in total).

    1. Roadside and driveway                    3b) Finishing the journey in
       assistance                                    England, Scotland or Wales.
    We will send a competent repairer to        If the repairer is not able to carry out
    help you at the scene. If your vehicle      repairs at the scene of the breakdown,
    can be repaired immediately, we will        we will provide a replacement car for
    provide up to one hour free labour.         up to 48 hours. The most we will pay
    You must be with the car when the           for this is £100 stg. If your car cannot
    repairer arrives. If you are not with the   be repaired before your departure
    car and we cannot help you, you             date, we will pay for your car to be
    must pay for any help you then need.        towed to the port in England, Scotland
                                                or Wales you are leaving from. The
                                                most we will pay for this is £250 stg.
    2. Towing
    We will cover the cost of towing the
    car to:                                     4. Theft of your car
    n the nearest competent repairer; or        If your car has been stolen and not
    n your own garage;                          recovered within 24 hours, we will
    whichever is closer.                        provide a replacement car:
                                                n for up to five days; or
                                                n until your car is recovered;

16 Car Insurance Policy
whichever is sooner.                           other flammable materials,
                                               explosives or toxins transported in
This cover only applies in the 32              the car.
counties of Ireland. You must also
report the theft to us and the Gardaí
                                           Limit of responsibility
immediately.
                                           We will not be responsible to you if
                                           we are not able to provide the
If you have an accident                    services set out in this section.
Only benefit number 2 applies if you
have an accident.                          The commercial conditions for hiring a
                                           replacement car apply. These
                                           conditions include, but are not limited
Messages
                                           to, the following:
                                           n The driver must provide a full
We will pass on up to two urgent
messages on your behalf.
                                              driving licence, which must be free
                                              of endorsements.
Exclusions to Section 8                    n The driver must provide a cash or
We will not pay for the following.            credit card deposit.
1. Any liability or loss arising from      n The car must be returned to the
    any act carried out in providing          pick-up point.
    the assistance service.
2. Expenses you can claim from any         We will not be responsible to you if
    other source.                          we fail to meet any of our
3. Any claim arising where the car is      responsibilities as a result of:
    carrying more passengers or            n government control, restrictions or
    towing a greater weight than it           prohibitions;
    was designed for, or arising           n any other act or failure to act of any
    directly from unreasonable driving        public authority (including
    on an unsuitable surface.                 government), whether local,
4. Any accident or breakdown                  national or international;
    resulting from a deliberate act.       n the fault of any supplier, agent or
5. The costs of repairing the car,            other person;
    other than as described in the         n labour disputes or difficulties; or
    benefits section.                      n any other event beyond our
6. The costs of any parts, keys,              reasonable control.
    lubricants, fluids or fuel needed to
    be able to drive the car again.
7. Any claim caused by fuels, oils or

                                                                 Car Insurance Policy 17
General Conditions
    These General Conditions apply to all     3. Material Facts
    sections of this Policy.                     If the details upon which this
                                                 insurance was entered into
    1. General                                   change you must advise us as
       We will provide the cover                 soon as reasonably possible.
       described in this insurance if:           These facts are shown in the
       a) any person claiming                    statement of insurance that
           indemnity or on whose behalf          forms part of this policy.
           indemnity is claimed has           4. Special Conditions
           complied with all of the terms        Any Special Conditions shown in
           and conditions of the policy          your schedule apply to all
       b) your car is being used or              sections of this policy unless
           driven in accordance with the         specifically stated otherwise.
           terms of the Certificate of
           Insurance                          5. Cover When in the Hands of the
                                                 Motor Trade
    2. Your Duty to Prevent Loss or              Your car (or any borrowed vehicle
       Damage                                    where allowed by your
       a) You must maintain your car             Certificate of Motor Insurance)
          in a safe and roadworthy               must only be driven or used as
          condition and take all                 permitted by your Certificate of
          reasonable steps to safeguard          Motor Insurance. Regardless of
          against any loss, damage or            this, when your car is in the
          bodily injury. Your car must           hands of a member of the motor
          be covered by a valid (NCT)            trade for servicing or repair, this
          certificate if one is required by      insurance continues to operate to
          law.                                   protect you.
          In the absence of a valid NCT
          certificate all cover under         6. Kilometres
          Section 1 is excluded                  We reserve the right to establish
       b) You Must maintain all tyres on         the kilometres on your car at any
          your car within the legal tread        time as your premium has been
          depth requirements.                    calculated using the annual
          If your tyres are below the            kilometres provided by you.
          minimum legal tread depth              Where the annual mileage has
          all cover under Section 1 is           been exceeded your premium will
          excluded.                              be increased to reflect the correct
                                                 kilometres driven and you will be

18 Car Insurance Policy
responsible to repay the shortfall            you are aware of any insured
    in premium.                                   property that has been lost or
                                                  stolen;
7. Driving Licence Conditions, Limits        c)   take all reasonable steps to
   & Restrictions.                                recover any lost or stolen
   n Any driver who is covered by                 property and notify us if such
     the terms of the motor                       property is recovered and / or
     certificate must adhere to any               returned to you;
     restriction and/or conditions on        d)   forward to us every claim
     their driving licence. This                  form, writ, summons, legal
     includes conditions on the                   document, or other
     licence relating to the class of             communication in connection
     vehicle being driven.                        with any claim, or incident
   n Any learner permit licence                   that may give rise to a claim,
     holder who is covered under                  unanswered and without
     the terms of the motor                       delay;
     certificate must adhere to the          e)   provide us with all the
     requirement to be                            necessary information and
     accompanied while driving at                 assistance that we may
     all times by another driver                  require;
     holding a Full Irish, UK or EU          f)   not admit liability or make an
     licence                                      offer of payment without our
                                                  written consent;
8. Payments Under Compulsory                 g)   not abandon any property to
   Insurance                                      us;
   If we are required to make a              h)   provide all reasonable
   payment solely because of the                  evidence to support your
   compulsory insurance law of a                  claim.
   country to which your policy
   applies, you must repay this          10. Our Rights in the Event of a Claim
   amount to us.                             You must recognise our right to:
                                             a) take over and deal with the
9. Your Duty in the Event of a Claim             defence or settlement of any
   In the event of a claim you must:             claim in your name;
   a) notify us as soon as                   b) take proceedings in your
        reasonably possible with full            name, but at our expense, to
        details of any incident, which           recover for our benefit the
        may result in a claim and;               amount of any payment
   b) notify the Gardai as soon as               made under this policy;

                                                              Car Insurance Policy 19
c) exercise full discretion over              Any premium refund will be
            the conduct of any                         calculated on a pro-rata
            proceedings and in the                     basis provided no claim has
            settlement of any claim.                   been made or has arisen
         d) we will withhold any claims                under this policy prior to such
            settlement payments until all              cancellation during the
            balances on your policy                    current period of insurance.
            have been settled in full.              c) We may cancel this policy by
                                                       giving you 10 days written
    11. Fraudulent or False Claims                     notice to your last known
        If any claim or part of a claim is in          address. All cover will cease
        any respect fraudulent or if any               from that date. You must
        fraudulent means are used to                   immediately return the
        obtain payment, including                      certificate of motor
        inflation or exaggeration of the               insurance to us.
        claim or involve the submission of             Any premium refund will be
        forged or falsified documents,                 calculated on a pro-rata
        then this policy shall become void             basis provided no claim has
        and any claim under it will be                 been made or has arisen
        forfeited. If we have already                  under this policy prior to
        made any payment this must be                  such cancellation during
        repaid to us.                                  the current period of
                                                       insurance.
    12. Law and Jurisdiction                        e) In the event of a total loss
        This policy is subject to Irish Law            claim under this policy, all
        and to the exclusive jurisdiction of           remaining premiums for the
        the Irish Courts.                              period of this policy will
                                                       immediately become due. We
    13. Cancellation                                   reserve the right to deduct this
        a) If you find that this policy                amount from the claims
           does not meet your needs,                   settlement.
           return the documents to us
           within 14 days of receipt.           14. Other Insurance
        b) You may cancel this policy at            If at the time of any incident which
           any time and all cover will              results in a claim under this policy
           immediately cease from that              there is any other insurance
           date. You must immediately               covering the same loss, damage
           return the Certificate of                or liability, we will only pay our
           Motor Insurance to us.                   rateable share.

20 Car Insurance Policy
15. Payment by Instalments                    If the insured vehicle is out of use
    If you pay your premium by                as a result of a claim for loss or
    instalments under a credit                damage insured under this policy
    agreement you must pay each               we will cover you for any hiring
    instalment when it is due. We             charges you have to pay in getting
    have only agreed to receive the           a temporary replacement car from
    premium from your credit supplier         our recognised list of current
    on the condition that, if you             approved repairers.
    default in payment of any of the          Under this endorsement we will
    instalments due to the credit             not pay more than €200 for any
    supplier, and fail to comply with         one event. This will not apply
    the resulting statutory notice, we        where the only damage is broken
    will have the option to cancel the        glass in the windscreen or
    policy in accordance with the             windows of the insured vehicle
    cancellation condition set out
    above. If we do so, the sum due       19. Proof of Documentation
    from you will be recalculated pro-        We have the right to request at
    rata based on the actual duration         any time proof of documents
    of cover. You must pay any                (NCT, residency, licence etc) to
    balance outstanding. If there has         support the Statement of
    been any overpayment by you,              Insurance. Failure to produce
    this will then be refunded.               these could result in your policy
                                              being cancelled or special
16. Insurance Act 1936                        conditions imposed
    All monies which become or may
    become due and payable by us          20. Conditions of XLNTdriver app
    under this policy shall in                a) The XLNTdriver app must be
    accordance with Section 93 of the            downloaded by the
    Insurance Act 1936 be payable                policyholder to either an IOS
    and paid in the Republic of Ireland          or Android mobile device
                                                 within the first 7 days of the
17. Finance Act 1990                             policy inception date.
    The appropriate Stamp Duty has
    been or will be paid in                       Failure to download the App
    accordance with the provisions of             by day 7 following policy
    Section 113 of the Finance Act                inception, may result in your
    1990.                                         policy being cancelled under
                                                  General Conditions 13
18. Temporary Replacement vehicle                 "Cancellation".

                                                                Car Insurance Policy 21
b) If data from your XLNT Driver
       App indicates that you are
       driving dangerously or in
       excess of 160km/h on any
       road, public, or private, AIG
       may declare your insurance
       contract void or this may
       result in your policy being
       cancelled under General
       Conditions 13 "Cancellation".

21. Sanctions
    The Insurer shall not be deemed
    to provide cover and the Insurer
    shall not be liable to pay any
    claim or provide any benefit
    hereunder to the extent that the
    provision of such cover, payment
    of such claim or provision of such
    benefit would expose the Insurer,
    its parent company or its ultimate
    controlling entity to any sanction,
    prohibition or restriction under
    United Nations resolutions or the
    trade or economic sanctions, laws
    or regulations of the European
    Union or the United States of
    America.

                                          Car Insurance Policy 22
General Exceptions
    These General Exceptions apply to all     3. Territorial Limits
    sections of this policy.                     We do not cover any accident,
                                                 injury, loss, damage or liability
    1. Use and Driving                           arising outside the Republic of
       We will not pay for any loss,             Ireland, Northern Ireland, Great
       damage or bodily injury whilst            Britain, Channel Islands or the Isle
       your car is being driven or used;         of Man other than as provided for
       a) other than for the purposes as         in Section 4 - "Foreign Travel."
           specified in your Certificate
           of Motor Insurance                 4. Deliberate Acts
       b) by anyone who does not hold            We will not pay for any loss,
           a licence to drive your car or        damage bodily injury, illness or
           anyone who has held but is            disease arising from any
           currently disqualified from           deliberate, wilful or malicious acts
           holding or obtaining such a           by you or an insured person.
           licence
       c) by anyone driving without           5. Defective Materials
           your permission                       We will not pay for any loss or
       d) in an unsafe condition.                damage arising from faulty
       e) by any person other than               workmanship, defective design or
           those specified in the                the use of defective materials.
           Certificate of Motor
           Insurance                          6. Terrorism
       f) anyone who fails to fulfil the         We will not pay for any harm or
           terms and conditions of this          damage to life or to property (or
           insurance                             the threat of such harm or
                                                 damage) by nuclear and / or
                                                 chemical and / or biological and
    2. Agreements Made by You                    / or radiological means resulting
       We will not pay for any loss,             directly or indirectly from or in
       damage, bodily injury, illness or         connection with Terrorism
       disease that arises as a result of        regardless of any other
       any written or verbal agreement           contributing cause or event,
       entered into by any insured               except as required by the Road
       person unless the liability for such      Traffic Acts.
       loss, damage, bodily injury, illness
       or disease would have applied          7. War Risks
       had the agreement not existed.            We will not pay for any expense,
                                                 consequential loss, legal liability

23 Car Insurance Policy
or any loss or damage to property              combustion of nuclear fuel;
    directly or indirectly caused by or        n   the radioactive, toxic, explosive
    arising from or contributed to by:             or other hazardous properties
    n war, invasion or acts of foreign             of any explosive nuclear
       enemies;                                    assembly or nuclear
    n hostilities (whether war is                  component thereof.
       declared or not);
    n civil war, rebellion, revolution,    11. Earthquake
       insurrection, military or usurped       We will not pay for any injury loss
       power;                                  or damage (Except under Section
    n confiscation, nationalisation or         2 - Liability to Others) caused by
       requisition;                            Earthquake.
    n the order of any government,
       public or local authority.          12. Riot and Civil Commotion
                                               We will not pay for any injury loss
8. Sonic Bangs                                 or damage (except under Section
   We will not pay for any loss or             2 - Liability to Others) caused by
   damage caused by pressure                   riot or civil commotion occurring
   waves from aircraft or other aerial         other than in the Republic of
   devices travelling at or above the          Ireland, Northern Ireland, Great
   speed of sound.                             Britain, Channel Islands or the Isle
                                               of Man.
9. Pollution & Contamination
   We will not pay for any loss or         13. Airside
   damage directly or indirectly               We will not pay for any loss
   caused by pollution and / or                damage or liability while your car
   contamination.                              is parked or is being driven in any
                                               part of an airport or airfield set
10. Radioactive Contamination and              aside for:
    Explosive Nuclear Assemblies               n moving taking off or landing of
    We will not pay for any expense,              aircraft;
    consequential loss, legal liability        n aircraft parking areas and
    or any loss or damage to property             associated roads and ground
    directly or indirectly caused by or           equipment parking,
    arising from or contributed to by:            maintenance or refuelling
    n ionising radiations or                      areas.
       contamination by radioactivity
       from any nuclear fuel or from
       any nuclear waste or from the

                                                                  Car Insurance Policy 24
How We Use Personal Information
    AIG Europe Limited is committed to        n   Assistance and advice on medical
    protecting the privacy of customers,          and travel matters
    claimants and other business contacts.    n   Management of our business
                                                  operations and IT infrastructure
    "Personal Information" identifies         n   Prevention, detection and
    and relates to you or other individuals       investigation of crime, e.g. fraud
    (e.g. your partner or other members of        and money laundering
    your family). If you provide Personal     n   Establishment and defence of legal
    Information about another individual,         rights
    you must (unless we agree otherwise)      n   Legal and regulatory compliance
    inform the individual about the               (including compliance with laws
    content of this notice and our Privacy        and regulations outside your
    Policy and obtain their permission            country of residence)
    (where possible) for sharing of their     n   Monitoring and recording of
    Personal Information with us.                 telephone calls for quality, training
                                                  and security purposes
    The types of Personal Information         n   Market research and analysis
    we may collect and why –
    Depending on our relationship with
                                              Opt-Out
    you, Personal Information collected
                                              To opt-out of any marketing
    may include: contact information,
                                              communications that we may send
    financial information and account
                                              you, contact us by e-mail at:
    details, credit reference and scoring
                                              postmaster.ie@aig.com or by writing
    information, sensitive information
                                              to: Data Protection Officer, AIG
    about health or medical conditions
                                              Europe Limited, 30 North Wall Quay,
    (collected with your consent where
                                              International Financial Service Centre,
    required by applicable law) as well as
                                              Dublin 1. If you opt-out we may still
    other Personal Information provided
                                              send you other important service and
    by you or that we obtain in connection
                                              administration communications
    with our relationship with you.
                                              relating to the services.
    Personal Information may be used for
    the following purposes:
                                              Sharing of Personal Information -
    n
                                              For the above purposes Personal
        Insurance administration, e.g.
                                              Information may be shared with our
        communications, claims processing
                                              group companies and third parties
        and payment
    n
                                              (such as brokers and other insurance
        Make assessments and decisions
                                              distribution parties, insurers and
        about the provision and terms of
                                              reinsurers, credit reference agencies,
        insurance and settlement of claims

25 Car Insurance Policy
healthcare professionals and other        international transfers is set out in our
service providers). Personal              Privacy Policy (see below).
Information will be shared with other
third parties (including government       Security of Personal Information –
authorities) if required by laws or       Appropriate technical and physical
regulations. Personal Information         security measures are used to keep
(including details of injuries) may be    your Personal Information safe and
recorded on claims registers shared       secure. When we provide Personal
with other insurers. We are required to   Information to a third party (including
register all third party claims for       our service providers) or engage a
compensation relating to bodily injury    third party to collect Personal
to workers' compensation boards. We       Information on our behalf, the third
may search these registers to prevent,    party will be selected carefully and
detect and investigate fraud or to        required to use appropriate security
validate your claims history or that of   measures.
any other person or property likely to
be involved in the policy or claim.       Your rights – You have a number of
Personal Information may be shared        rights under data protection law in
with prospective purchasers and           connection with our use of Personal
purchasers, and transferred upon a        Information. These rights may only
sale of our company or transfer of        apply in certain circumstances and are
business assets.                          subject to certain exemptions. These
                                          rights may include a right to access
International transfer - Due to the       Personal Information, a right to correct
global nature of our business,            inaccurate data, a right to erase data
Personal Information may be               or suspend our use of data. These
transferred to parties located in other   rights may also include a right to
countries (including the United States,   transfer your data to another
China, Mexico Malaysia, Philippines,      organisation, a right to object to our
Bermuda and other countries which         use of your Personal Information, a
may have a data protection regime         right to request that certain automated
which is different to that in your        decisions we make have human
country of residence). When making        involvement, a right to withdraw
these transfers, we will take steps to    consent and a right to complain to the
ensure that your Personal Information     data protection regulator. Further
is adequately protected and               information about your rights and how
transferred in accordance with the        you may exercise them is set out in full
requirements of data protection law.      in our Privacy Policy (see below).
Further information about

                                                                 Car Insurance Policy 26
Privacy Policy - More details about
your rights and how we collect, use
and disclose your Personal Information
can be found in our full Privacy Policy
at: https://www.aig.ie/privacy-policy
or you may request a copy by writing
to: Data Protection Officer, AIG
Europe Limited, 30 North Wall Quay,
International Financial Service Centre,
Dublin 1 or by email at:
dataprotectionofficer.ie@aig.com.

                                          Car Insurance Policy 27
ADVICE ON HOW TO MAKE A CLAIM
     This information does not form part of your contract of motor
     insurance. It is intended as a guide in the event that you need to make
     a claim.

             24 Hour Claims Helpline 01 859 9700
               Claims E-mail: claims.ie@aig.com
    WHAT TO DO AFTER AN                       number is shown at the front of
    ACCIDENT?                                 this policy document and above.
    The following actions are required by
    law: -                                    You will be asked to do the
    a) You must stop - it is a serious        following:-
        offence not to do so.                 a) Supply as much information
    b) You must give Your name and                 as You can concerning the
        address to anyone involved in the          Incident. This may be
        Incident, together with details of         - completing a Motor
        Your car and the insurer.                    Accident Report Form or
    c) If You are unable to notify the               Motor Theft Report Form,
        police at the scene of the                   whichever is appropriate; or
        accident, you must report it to            - telephoning the AIG Express
        them as soon as possible, and in             Claims Team directly who
        any case within 24 hours.                    will then take any action
    d) You must show Your Certificate of             necessary to deal with Your
        Motor Insurance to the garda if              claim.
        they need to see it.                  b) Send a copy of Your driving
                                                   licence, VRD, NCT Certificate
                                                   & purchase receipts, spare
    How do You notify us of Your
                                                   keys if Your Car has been
    claim?
                                                   stolen.
    First check Your Schedule to make
                                              c) Send any communication You
    sure You are covered for the loss or
                                                   receive in connection with
    damage You are claiming for.
                                                   Your claim to AIG Express
                                                   Claims Team, 30 North Wall
    1. If You have been involved in an
                                                   Quay, IFSC, Dublin 1. You
       accident, or Your Car has been
                                                   must not admit liability or
       stolen or is damaged by Fire, You
                                                   deal with any correspondence
       should contact the AIG Express
                                                   Yourself.
       Claims Team who will advise You
                                              d) Report any vandalism or theft
       how to proceed. The telephone

28 Car Insurance Policy
to the police and obtain a       arrange for it to be replaced.
       crime report number.             You will be asked to pay the
                                        Excess shown in Your
Please note: Even if You are not        Statement of Insurance
covered for damage to Your Car,         and/or Schedule for the
You must still advise us of the         replacement of the
incident and You must confirm           windscreen or body glass.
whether anyone else was involved
in the incident who may have
suffered an injury or damage to
their property.

2. If the windscreen or windows of
   Your Car are damaged, You
   should

   a) telephone Us on the number
      shown below. You will need
      Your current Certificate of
      Motor Insurance and Your
      Statement of Insurance
      and/or Schedule ready to
      confirm that You are covered
      for this damage.

       Windscreen Helpline
          01 859 9899

   b) You will be given advice on
      whether Your windscreen can
      be repaired rather than
      replaced. If it is possible to
      have your windscreen
      repaired, You will not have to
      pay Excess.
   c) If it is not possible to repair
      Your windscreen or if the
      damage is to the windows of
      Your Car, we will instead

                                                     Car Insurance Policy 29
Complaints Procedures
    AIG Europe Limited wants to give you                     b) The Central Bank of Ireland,
    the best possible service. If you feel                   P.O. Box 559, North Wall Quay,
    you have cause for complaint, you                        Dublin 1, D01 F7X3.
    should contact the Personal Lines                        Telephone: 1890 77 77 77;
    Manager at AIG Europe Limited,                           Fax: 01 6716561
    Ireland Branch.                                          E-mail: enquiries@centralbank.ie;
                                                             Web: http://www.centralbank.ie.
    If after such contact you remain
    dissatisfied, you may also write to the                  c) The Financial Services & Pensions
    Customer Complaints Officer at AIG                       Ombudsman's Bureau of Ireland,
    Europe Limited, 30 North Wall Quay,                      3rd. Floor, Lincoln House, Lincoln
    IFSC, Dublin 1. Phone 01 208 1400.                       Place, Dublin 2, D02 VH29.
    E-mail: customer.complaints.ie@aig.com                   Lo Call: 1890-882090;
                                                             Phone: (01) 567 7000;
    If the complaint is not resolved to your                 Fax: (01) 662 0890.
    satisfaction, you should contact the                     E-mail: info@fspo.ie;
    General Manager, AIG Europe                              Web: http://www.fspo.ie
    Limited, 30 North Wall Quay, IFSC,
    Dublin 1.                                                You will not prejudice your rights to
                                                             take legal proceedings if you refer
    At any stage, you may contact any of                     your complaint to the Ombudsman
    the following:                                           Service.
    a) Insurance Ireland,
    Insurance Centre,
    5 Harbourmaster Place,
    IFSC, Dublin 1, D01 E7E8.
    Telephone: 01 6761820;
    Fax: 01 6761943;
    Email: info@insuranceireland.eu;
    Web: http://www.iif.ie.
    This insurance is underwritten by AIG Europe Limited. Registered in England and Wales.
    Company number: 01486260. Registered office: The AIG Building, 58 Fenchurch Street,
    London EC3M4AB, United Kingdom.

    AIG Europe Limited, Ireland Branch, registered branch office 30 North Wall Quay, IFSC,
    Dublin 1. Branch registration number 906664. Tel: +353 1 208 1400
    AIG Europe Limited is authorised and regulated by the Financial Conduct Authority of the
    United Kingdom, and is regulated by the Central Bank of Ireland for conduct of business rules.

    It will assist us in dealing with any complaint if the policy number shown in the schedule is quoted in all
    communications in relation to the complaint.

30 Car Insurance Policy
AIG Europe Limited, Ireland Branch is an insurance company

        We don't provide advice or any personal recommendation
                           about this product

      Employees are paid a salary. We do not pay them bonuses or
                 commissions directly linked to sales

                         AIG Europe Limited
                                                                             CP - 09/2018

 30 North Wall Quay, International Financial Services Centre, Dublin 1.

AIG Europe Limited is authorised by the Prudential Regulation Authority of
 the United Kingdom, and is regulated by the Central Bank of Ireland for
                        conduct of business rules.