CHEMICAL BUSINESS FOCUS - A MONTHLY ROUNDUP AND ANALYSIS OF THE KEY FACTORS SHAPING WORLD CHEMICAL MARKETS - TECNON ...
Page content transcription
If your browser does not render page correctly, please read the page content below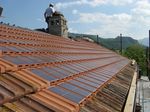 including polyamide 6 & 66, polycarbonate, polyacetal, polybutylene terephthalate, ABS & SAN
                                                                                                                                                           ENGINEERING THERMOPLASTICS
                                                                             ISSUE NUMBER 61
                                                                           13TH AUGUST 2013

     CHEMICAL BUSINESS FOCUS
     A MONTHLY ROUNDUP AND ANALYSIS OF THE
     KEY FACTORS SHAPING WORLD CHEMICAL MARKETS
     CONTACT: MARY HEATHCOTE
     Email: mary.heathcote@orbichem.com

Polyamide 6 & 66
In the US, polyamide polymer markets have come under no particular pressure in recent weeks
and buyers and sellers all describe their business in the past few months as flat in terms of both
volume and pricing. In Europe, August prices for virgin polyamide 6 engineering resin are mostly
the same as in July, even though lower feedstock costs are having a somewhat negative effect on
buying ideas. In Asia and China, poor demand and weaker caprolactam pricing has pulled down
polyamide 6 prices, while polyamide 66 markets are generally flat. The Japanese market is quiet
because of annual holidays but domestic demand in August is proving better than expected.

Polycarbonate
The outlook for the US economy, though patchy, continues to look encouraging. For the polycarbonate
resins business the continuing strength of the car industry underpins the strength of its demand.
Feedstock costs are finally stable and resin prices have been flat now for several months. The EU
economy remains weak but its prospects are not perhaps as gloomy as some have forecasted. After
some price weakness in Q2, Q3 polycarbonate resin prices have broadly rolled over. In China the
concerns are not so much about the past as the immediate future but the economy appears to be
becoming increasingly resilient. Low end GP prices eased in July; import prices were stable.

Polyacetal
The US polyacetal market has been clicking along at a decent pace in the third quarter as indicators
have continued to show the US economy growing steadily. Prices for homopolymer increased by
2 cents in June/July. The European polyacetal market reverted to normal seasonal activity during
late July/early August as many market participants were away for holidays. In China, domestic
polyacetal market prices continued to increase in July and were around Rmb300-400/ton higher
compared to the previous month. However, prices for material produced by joint-venture companies
decreased in July under pressure from lower priced imported material.

PBT
In North America, demand improved following the 4 July holiday period and by late July shipments
were equal or above early June levels. Producers have commented this July's downturn was less
than in past years. In Europe, overall, automotive demand for PBT and its compounds is expected
to remain flat in the second half of 2013. Prices for PBT and related compounds were rolled over
in many cases for Q3. In Asia, markets remain depressed in the face of weak demand and new
capacity starting up in China. Competition for export markets is expected to intensify as new
Chinese producers seek to secure sales outlets.

ABS & SAN
ABS producers in North America have made no formal announcements about price changes for
August, but there will almost certainly be price decreases. The seasonal dip in demand that is typical
of the European ABS market in July and August is less noticeable this year. Sellers indicate that
demand is better than expected for the time of year, particularly in North and East Europe. Asian
ABS markets have languished for a further month as persistent weak demand has left producers
unable to raise prices despite record-high styrene prices. Exceptionally weak butadiene pricing has
helped ease pressure on margins, but has also put the lid on any hopes of higher polymer pricing.
ENGINEERING THERMOPLASTICS
including polyamide 6 & 66, polycarbonate, polyacetal, polybutylene terephthalate, ABS, SAN

   PRICE MONITOR - POLYMERS
   US PRICES
                                                                            May-2013        Jun-2013         Jul-2013           09-Aug-2013             09-Aug-2013
                                                                            ¢/lb            ¢/lb             ¢/lb               ¢/lb                    $/ton
   Polyamide 6                   Injection moulding, virgin                 132.0 - 136.0   132.0 - 136.0    132.0 - 136.0      132.0 - 136.0     DDP   2910 - 2998
   Polyamide 66                  Injection moulding, virgin                 140.0 - 145.0   140.0 - 145.0    140.0 - 145.0      140.0 - 145.0     DDP   3086 - 3197
   Polycarbonate                 GP                                         145.0 - 170.0   146.0 - 170.0    147.0 - 170.0      147.0 - 170.0     DDP   3241 - 3748
                                 Optical grade                              150.0 - 168.0   150.0 - 168.0    150.0 - 168.0      150.0 - 168.0     DDP   3307 - 3704
   Polyacetal                    Contract Quarterly, homopolymer, natural   125.0 - 130.0   125.0 - 130.0    127.0 - 131.0 ‡    127.0 - 131.0     DDP   2800 - 2888
                                 Contract Quarterly, copolymer, natural     126.0 - 131.0   126.0 - 131.0    126.0 - 131.0      126.0 - 131.0     DDP   2778 - 2888
   ABS                           GP injection, natural                      154.0 - 158.0   154.0 - 158.0    154.0 - 158.0      150.0 - 155.0 †   DDP   3307 - 3417
                                 Extrusion pipe grade                       160.0 - 165.0   160.0 - 165.0    160.0 - 165.0      158.0 - 162.0     DDP   3483 - 3571
   SAN                           GP Grade                                   145.0 - 150.0   145.0 - 150.0    145.0 - 150.0      145.0 - 150.0     DDP   3197 - 3307

   WEST EUROPE PRICES
                                                                            €/ton           €/ton            €/ton              €/ton                   $/ton
   Polyamide 6                   Engineering Resin, virgin                  2000 - 2050     1900 - 2050      1950 - 2050        1950 - 2050       DDP   2603 - 2737
   Polyamide 66                  Engineering Resin, virgin                  2300 - 2350     2300 - 2350      2300 - 2350        2300 - 2350       DDP   3071 - 3138
   Polycarbonate                 GP                                         2300 - 2600     2300 - 2600      2300 - 2600        2300 - 2600       DDP   3071 - 3471
                                 Optical grade                              2300 - 2550     2300 - 2550      2300 - 2550        2300 - 2550       DDP   3071 - 3405
   Polyacetal                    Contract Quarterly, homopolymer            2885 - 3035     2885 - 3035      2885 - 3035        2885 - 3035       DDP   3852 - 4052
                                 Contract Quarterly, copolymer              2090 - 2290     2090 - 2290      2090 - 2290        2090 - 2290       DDP   2790 - 3057
   PBT                           Contract, unreinforced modified resin      3050 - 3350     3050 - 3350      3050 - 3350        3050 - 3350       DDP   4072 - 4473
   ABS                           GP injection, natural                      2110 - 2150     2110 - 2150      2080 - 2110        2060 - 2100 †     DDP   2750 - 2804
   SAN                           Compounding grade                          1950 - 2000     1950 - 2000      1950 - 2000        1980 - 2020 †     DDP   2644 - 2697

   ASIA PRICES (cfr Hong Kong/China)
                                                                            $/ton           $/ton            $/ton              $/ton
   Polyamide 6                   China import, virgin                       2660 - 2670     2680 - 2700      2660 - 2680 ‡      2650 - 2660       CFR
   Polyamide 66                  China import, virgin                       2800 - 3000     2800 - 3000      2800 - 3000        2750 - 2900       CFR
   Polycarbonate                 GP                                         2300 - 2500     2400 - 2650      2440 - 2610        2440 - 2610       CFR
                                 Optical grade                              2100 - 2250     2100 - 2360      2220 - 2310        2190 - 2330       CFR
   Polyacetal                    GP natural, homopolymer                    2780 - 3750     2850 - 3750      2950 - 3750        2930 - 3720       CFR
                                 GP natural, copolymer                      1390 - 1550     1300 - 1450      1420 - 1560 ‡      1410 - 1550       CFR
   PBT                           China import, virgin                       1880 - 1900     1850 - 1900      1900 - 1920        1890 - 1900       CFR
   ABS                           GP natural                                 1870 - 1920     1900 - 1940      1920 - 1950        1920 - 1960       CFR
   SAN                           GP injection moulding grade                N.A.            N.A.             N.A.               N.A.              CFR

   CHINA DOMESTIC PRICES
                                                                            Rmb/ton         Rmb/ton          Rmb/ton            Rmb/ton                 $/ton
   Polyamide 6                   Virgin                                     19000 - 19500   19200 - 19700    19500 - 20000      18500 - 19500     DDP   3021 - 3185
   Polyamide 66                  Virgin                                     22000 - 23000   22000 - 23000    22000 - 23000      21800 - 22500     DDP   3560 - 3675
   Polycarbonate                 GP injection                               18300 - 21000   18100 - 21000    18600 - 21000 ‡    17800 - 21000     DDP   2907 - 3430
                                 Optical grade                              19500           19000            19000              19000             DDP   3103
   Polyacetal                    GP natural, homopolymer                    22000 - 31000   22000 - 30500    22300 - 30500      22000 - 30200     DDP   3593 - 4932
                                 GP natural, copolymer                      8800 - 14000    9200 - 14500     9100 - 15000       9500 - 13000      DDP   1552 - 2123
   PBT                           Virgin                                     13000 - 13400   12800 - 13200    12800 - 13300      12800 - 13300     DDP   2090 - 2172
   ABS                           GP                                         14400 - 15200   14400 - 14900    14000 - 14700      14300 - 14700     DDP   2335 - 2401
   SAN                           GP injection moulding grade                13500           13500            13500              13500             DDP   2205

   For an explanation of DDP see text

   N.A. = Not Available    † = Provisional       ‡ = Revised

   Current one US dollar equivalent (09-Aug-2013)
   €: 0.749       £: 0.644 (1/1.553)      Yen: 96.3              NT$: 29.92         Won: 1112.28       Rmb: 6.12        Rs: 60.87
   Current one € equivalent (09-Aug-2013)
   US$: 1.335     £: 0.860 (1/1.163)      Yen: 128.5

   Information contained in this report is obtained from sources believed to be reliable, however no responsibility nor liability will be accepted by Tecnon
   OrbiChem for commercial decisions claimed to have been based on the content of the report.

   Reproduction of any part of this work by any process whatsoever without written permission of Tecnon OrbiChem is strictly forbidden.

 Tecnon OrbiChem                                                                                                                   ISSUE NUMBER 61 / 13TH AUGUST 2013
ENGINEERING THERMOPLASTICS
including polyamide 6 & 66, polycarbonate, polyacetal, polybutylene terephthalate, ABS, SAN

   价格追踪 - 聚合物
   㕢೑Ӌ
                                                    2013ᑈ5᳜         2013ᑈ6᳜          2013ᑈ7᳜            2013ᑈ8᳜9᮹                  2013ᑈ8᳜9᮹
                                                    㕢ߚ/⺙            㕢ߚ/⺙             㕢ߚ/⺙               㕢ߚ/⺙                       㕢‫ܗ‬/ৼ
   ሐ啭6                   ⊼ล,ॳ⫳                      132.0 - 136.0   132.0 - 136.0    132.0 - 136.0      132.0 - 136.0      ᅠ⿢ৢѸ䋻 2910 - 2998
   ሐ啭66                  ⊼ล,ॳ⫳                      140.0 - 145.0   140.0 - 145.0    140.0 - 145.0      140.0 - 145.0      ᅠ⿢ৢѸ䋻 3086 - 3197
   㘮⺇䝌䝃                  䗮⫼                         145.0 - 170.0   146.0 - 170.0    147.0 - 170.0      147.0 - 170.0      ᅠ⿢ৢѸ䋻 3241 - 3748
                         ‫ܝ‬ᄺ㑻                        150.0 - 168.0   150.0 - 168.0    150.0 - 168.0      150.0 - 168.0      ᅠ⿢ৢѸ䋻 3307 - 3704
   㘮⬆䝯                   ড়ৠ ᄷᑺ ॳ㉦,ഛ㘮                125.0 - 130.0   125.0 - 130.0    127.0 - 131.0 ‡    127.0 - 131.0      ᅠ⿢ৢѸ䋻 2800 - 2888
                         ড়ৠ ᄷᑺ ॳ㉦,݅㘮                126.0 - 131.0   126.0 - 131.0    126.0 - 131.0      126.0 - 131.0      ᅠ⿢ৢѸ䋻 2778 - 2888
   ϭ⛃㜜-ϕѠ⛃-㣃Э⛃݅㘮⠽ABS     䗮⫼ൟ ⊼ล,໽✊                  154.0 - 158.0   154.0 - 158.0    154.0 - 158.0      150.0 - 155.0 †    ᅠ⿢ৢѸ䋻 3307 - 3417
                         ᣸ߎ ㅵᴤ                      160.0 - 165.0   160.0 - 165.0    160.0 - 165.0      158.0 - 162.0      ᅠ⿢ৢѸ䋻 3483 - 3571
   㣃Э⛃ϭ⛃㜜ᷥ㛖              䗮⫼ൟ                        145.0 - 150.0   145.0 - 150.0    145.0 - 150.0      145.0 - 150.0      ᅠ⿢ৢѸ䋻 3197 - 3307

   㽓⃻Ӌ
                                                    ⃻‫ܗ‬/ৼ            ⃻‫ܗ‬/ৼ             ⃻‫ܗ‬/ৼ               ⃻‫ܗ‬/ৼ                       㕢‫ܗ‬/ৼ
   ሐ啭6                   Ꮉ⿟ล᭭ᷥ㛖,ॳ⫳                  2000 - 2050     1900 - 2050      1950 - 2050        1950 - 2050        ᅠ⿢ৢѸ䋻 2603 - 2737
   ሐ啭66                  Ꮉ⿟ล᭭ᷥ㛖,ॳ⫳                  2300 - 2350     2300 - 2350      2300 - 2350        2300 - 2350        ᅠ⿢ৢѸ䋻 3071 - 3138
   㘮⺇䝌䝃                  䗮⫼                         2300 - 2600     2300 - 2600      2300 - 2600        2300 - 2600        ᅠ⿢ৢѸ䋻 3071 - 3471
                         ‫ܝ‬ᄺ㑻                        2300 - 2550     2300 - 2550      2300 - 2550        2300 - 2550        ᅠ⿢ৢѸ䋻 3071 - 3405
   㘮⬆䝯                   ড়ৠ ᄷᑺ,ഛ㘮                   2885 - 3035     2885 - 3035      2885 - 3035        2885 - 3035        ᅠ⿢ৢѸ䋻 3852 - 4052
                         ড়ৠ ᄷᑺ ,݅㘮                  2090 - 2290     2090 - 2290      2090 - 2290        2090 - 2290        ᅠ⿢ৢѸ䋻 2790 - 3057
   㘮ᇍ㣃Ѡ⬆䝌Ѡϕ䝃             ড়ৠ,᳾๲ᔎᬍᗻⱘᷥ㛖                3050 - 3350     3050 - 3350      3050 - 3350        3050 - 3350        ᅠ⿢ৢѸ䋻 4072 - 4473
   ϭ⛃㜜-ϕѠ⛃-㣃Э⛃݅㘮⠽ABS     䗮⫼ൟ ⊼ล,໽✊                  2110 - 2150     2110 - 2150      2080 - 2110        2060 - 2100 †      ᅠ⿢ৢѸ䋻 2750 - 2804
   㣃Э⛃ϭ⛃㜜ᷥ㛖              ໡ড়㑻                        1950 - 2000     1950 - 2000      1950 - 2000        1980 - 2020 †      ᅠ⿢ৢѸ䋻 2644 - 2697

   Ѯ⌆Ӌ (CFR佭␃/Ё೑)
                                                    㕢‫ܗ‬/ৼ            㕢‫ܗ‬/ৼ             㕢‫ܗ‬/ৼ               㕢‫ܗ‬/ৼ
   ሐ啭6                   Ё೑ 䖯ষ, ॳ⫳                  2660 - 2670     2680 - 2700      2660 - 2680 ‡      2650 - 2660        ࠄኌӋ
   ሐ啭66                  Ё೑ 䖯ষ, ॳ⫳                  2800 - 3000     2800 - 3000      2800 - 3000        2750 - 2900        ࠄኌӋ
   㘮⺇䝌䝃                  䗮⫼                         2300 - 2500     2400 - 2650      2440 - 2610        2440 - 2610        ࠄኌӋ
                         ‫ܝ‬ᄺ㑻                        2100 - 2250     2100 - 2360      2220 - 2310        2190 - 2330        ࠄኌӋ
   㘮⬆䝯                   䗮⫼ ॳ㉦ ,ഛ㘮                  2780 - 3750     2850 - 3750      2950 - 3750        2930 - 3720        ࠄኌӋ
                         䗮⫼ ॳ㉦ ,݅㘮                  1390 - 1550     1300 - 1450      1420 - 1560 ‡      1410 - 1550        ࠄኌӋ
   㘮ᇍ㣃Ѡ⬆䝌Ѡϕ䝃             Ё೑ 䖯ষ, ॳ⫳                  1880 - 1900     1850 - 1900      1900 - 1920        1890 - 1900        ࠄኌӋ
   ϭ⛃㜜-ϕѠ⛃-㣃Э⛃݅㘮⠽ABS     䗮⫼ൟ ॳ㉦                     1870 - 1920     1900 - 1940      1920 - 1950        1920 - 1960        ࠄኌӋ
   㣃Э⛃ϭ⛃㜜ᷥ㛖              䗮⫼ ⊼ล㑻                     ϡ䆺              ϡ䆺               ϡ䆺                 ϡ䆺                 ࠄኌӋ

   Ё೑ ೑‫ݙ‬Ӌ
                                                    ‫ܗ‬/ৼ             ‫ܗ‬/ৼ              ‫ܗ‬/ৼ                ‫ܗ‬/ৼ                        㕢‫ܗ‬/ৼ
   ሐ啭6                   ॳ⫳                         19000 - 19500   19200 - 19700    19500 - 20000      18500 - 19500      ᅠ⿢ৢѸ䋻 3021 - 3185
   ሐ啭66                  ॳ⫳                         22000 - 23000   22000 - 23000    22000 - 23000      21800 - 22500      ᅠ⿢ৢѸ䋻 3560 - 3675
   㘮⺇䝌䝃                  䗮⫼ൟ ⊼ล                     18300 - 21000   18100 - 21000    18600 - 21000 ‡    17800 - 21000      ᅠ⿢ৢѸ䋻 2907 - 3430
                         ‫ܝ‬ᄺ㑻                        19500           19000            19000              19000              ᅠ⿢ৢѸ䋻 3103
   㘮⬆䝯                   䗮⫼ൟ ॳ㉦,ഛ㘮                  22000 - 31000   22000 - 30500    22300 - 30500      22000 - 30200      ᅠ⿢ৢѸ䋻 3593 - 4932
                         䗮⫼ൟ ॳ㉦,݅㘮                  8800 - 14000    9200 - 14500     9100 - 15000       9500 - 13000       ᅠ⿢ৢѸ䋻 1552 - 2123
   㘮ᇍ㣃Ѡ⬆䝌Ѡϕ䝃             ॳ⫳                         13000 - 13400   12800 - 13200    12800 - 13300      12800 - 13300      ᅠ⿢ৢѸ䋻 2090 - 2172
   ϭ⛃㜜-ϕѠ⛃-㣃Э⛃݅㘮⠽ABS     䗮⫼ൟ                        14400 - 15200   14400 - 14900    14000 - 14700      14300 - 14700      ᅠ⿢ৢѸ䋻 2335 - 2401
   㣃Э⛃ϭ⛃㜜ᷥ㛖              䗮⫼ൟ ⊼ล㑻                    13500           13500            13500              13500              ᅠ⿢ৢѸ䋻 2205

   ݇Ѣᅠ⿢ৢѸ䋻ⱘ䆺㒚㾷䞞䇋ⳟ⊼㾷

   † = ᱖ᅮ ‡ = ᷵ℷ

   ᔧ໽㕢‫ܥܗ‬ᤶ⥛ (2013ᑈ8᳜9᮹)
   ⃻‫ܗ‬: 0.749 㣅䬥: 0.644 (1/1.55    ᮹‫ܗ‬: 96.3    ᮄৄᏕ: 29.92      䶽‫ܗ‬: 1112.28         Ҏ⇥Ꮥ: 6.12          श↨: 60.87
   ᔧ໽⃻‫ܥܗ‬ᤶ⥛ (2013ᑈ8᳜9᮹)
   㕢‫ܗ‬: 1.335 㣅䬥: 0.860 (1/1.16    ᮹‫ܗ‬: 128.5

   ᴀ᡹ਞ᠔ࣙ৿ⱘֵᙃⱚᴹ㞾ৃֵⱘ䌘᭭ᴹ⑤ˈ
   Ԛᰃᇍӏԩໄ⿄䎳᥂ᴀ᡹ਞ‫ݙ‬ᆍ᠔‫ⱘخ‬ଚϮ‫އ‬ㄪˈ㣅೑⋄ৃ㤷ܼ⧗࣪ᄺ᳝䰤݀ৌὖϡ䋳䋷DŽ

   ᳾㒣㣅೑⋄ৃ㤷ܼ⧗࣪ᄺ᳝䰤݀ৌк䴶䆌ৃˈϹ⽕ҹӏԩᮍᓣᇍᴀ᡹ਞⱘӏԩ‫ݙ‬ᆍࡴҹᡘ㺁DŽ

 Tecnon OrbiChem                                                                                                         ISSUE NUMBER 61 / 13TH AUGUST 2013
ENGINEERING THERMOPLASTICS
including polyamide 6 & 66, polycarbonate, polyacetal, polybutylene terephthalate, ABS, SAN

  Front PAGE
  POLYMER PRICE MONITOR
                                 US PRICES 2003-2013

  KEY DATA AND STATISTICS        Dollars per Ton delivered

  Regional Price Graphs           4,600
                                  4,400                                                                           PA6 virgin chip
                                  4,200
  Key Trade Data                  4,000                                                                             PA66 virgin
                                  3,800                                                                                chip
                                  3,600
  POLYAMIDE 6 & 66                3,400                                                                           Polycarbonate
                                  3,200                                                                                GP
  North America                   3,000
                                  2,800                                                                           ABS GP natural
                                  2,600
  West Europe                     2,400
                                  2,200
  Asia                            2,000
                                  1,800
  China                           1,600

                                         03 03 04 04 05 05 06 06 07 07 08 08 09 09 10 10 11 11 12 12 13 13
                                       b- g- b- g- b- g- b- g- b- g- b- g- b- g- b- g- b- g- b- g- b- g-
                                     Fe u Fe u Fe u Fe u Fe u Fe u Fe u Fe u Fe u Fe u Fe u
  POLYCARBONATE                    1- 1-A 1- 1-A 1- 1-A 1- 1-A 1- 1-A 1- 1-A 1- 1-A 1- 1-A 1- 1-A 1- 1-A 1- 1-A

  North America                  Source: Tecnon OrbiChem

  West Europe
  Asia
  China
                                 WEST EUROPE PRICES 2003-2013
  POLYACETAL
  North America                  Euro per Ton delivered

  West Europe                     3,300
                                                                                                                  PA6 virgin chip
  China                           3,100
                                  2,900                                                                             PA66 virgin
                                                                                                                       chip
                                  2,700
  PBT                             2,500                                                                           Polycarbonate
                                  2,300                                                                                GP
  North America                   2,100
                                                                                                                  ABS GP natural
                                  1,900
  West Europe                     1,700

  Asia                            1,500
                                  1,300
  China                           1,100

                                         03 03 04 04 05 05 06 06 07 07 08 08 09 09 10 10 11 11 12 12 13 13
                                       b- g- b- g- b- g- b- g- b- g- b- g- b- g- b- g- b- g- b- g- b- g-
                                     Fe u Fe u Fe u Fe u Fe u Fe u Fe u Fe u Fe u Fe u Fe u
  ABS & SAN                        1- 1-A 1- 1-A 1- 1-A 1- 1-A 1- 1-A 1- 1-A 1- 1-A 1- 1-A 1- 1-A 1- 1-A 1- 1-A

  North America                  Source: Tecnon OrbiChem

  West Europe
  Asia
  China
                                 ASIA PRICES 2003-2013
  MATERIALS and
  Processing FOCUS               Dollars per Ton cfr

  Materials News                  4,200
                                                                                                                  PA6
                                  4,000                                                                           PA6 virgin
                                                                                                                      virgin chip,
                                                                                                                             chip
                                  3,800                                                                            NEA export*
                                  3,600
  STRATEGY FOCUS                  3,400                                                                            Polycarbonate
                                                                                                                  PA6 virgin
                                  3,200                                                                                 GP chip,
                                                                                                                    China import
  Company News                    3,000
                                  2,800                                                                           ABS GP natural
                                  2,600                                                                           Polycarbonate
  Project News                    2,400                                                                                GP
                                  2,200
                                  2,000                                                                           ABS GP natural
  ECONOMIC NEWS                   1,800
                                  1,600
                                  1,400
  STUDIES                         1,200
                                  1,000
                                    800
  FEEDSTOCKS                                                                                                       *Series ends
                                         03 03 04 04 05 05 06 06 07 07 08 08 09 09 10 10 11 11 12 12 13 13          June 2012
                                       b- g- b- g- b- g- b- g- b- g- b- g- b- g- b- g- b- g- b- g- b- g-
                                     Fe u Fe u Fe u Fe u Fe u Fe u Fe u Fe u Fe u Fe u Fe u
  Market Trends                    1- 1-A 1- 1-A 1- 1-A 1- 1-A 1- 1-A 1- 1-A 1- 1-A 1- 1-A 1- 1-A 1- 1-A 1- 1-A

  Price Monitor                  Source: Tecnon OrbiChem

  Access Tecnon
  orbichem online

 Tecnon OrbiChem                                                                                                           ISSUE NUMBER 61 / 13TH AUGUST 2013
ENGINEERING THERMOPLASTICS
including polyamide 6 & 66, polycarbonate, polyacetal, polybutylene terephthalate, ABS, SAN

   TRADE DATA FOR KEY MARKETS JANUARY-MAY 20131
   (1,000 Metric Tons)
                    Polyamide1,2     Polycarbonate1      Polyacetal1           PBT1            ABS1            SAN1
   Imports
   China            367.5 (0%)       534.1 (-4%)         90.4 (+4%)            56.6 (-6%)      648.9 (-5%)     67.7 (-19%)
   EU 27            70.7 (-13%)      36.3 (-9%)          25.1 (-2%)            N.A.            68.0 (-1%)      14.0 (+25%)
         4

   Japan            40.5 (0%)        30.2 (-4%)          6.2 (-15%)            N.A.            16.1 (-2%)      2.1 (+38%)
   South Korea      53.7 (+11%)      43.6 (+7%)          3.4 (+1%)             28.6 (+16%)     1.8 (-37%)      5.4 (+46%)
   Taiwan           33.6 (-6%)       71.1 (-19%)         5.5 (+29%)            1.8 (-50%)      3.8 (-24%)      0.7 (0%)
   USA              40.0 (+9%)       25.2 (+15%)         9.4 (-2%)             N.A.            58.4 (-5%)      6.9 (-1%)
   Exports
   China            38.9 (-26%)      78.2 (-19%)         24.3   (+5%)          36.3 (-4%)      12.7 (-11%)     2.3 (-15%)
   EU 274           167.7 (-6%)      133.9 (+17%)        18.1   (-2%)          N.A.            53.0 (-3%)      3.6 (+49%)
   Japan            33.0 (-6%)       66.7 (-22%)         22.5   (-2%)          N.A.            39.8 (-23%)     15.8 (-14%)
   South Korea      64.0 (+13%)      190.7 (+14%)        48.4   (+8%)          9.3 (+20%)      512.6 (+9%)     55.3 (-4%)
   Taiwan           152.7 (+1%)      94.6 (+6%)          25.1   (+2%)          76.1 (+3%)      437.0 (-4%)     33.1 (-6%)
   USA              290.8 (+8%)      167.7 (-14%)        38.2   (-2%)          N.A.            40.6 (-1%)      9.3 (-31%)

   CHINA IMPORTS BY LEADING SOURCE COUNTRIES JANUARY-MAY 20131
   (1,000 Metric Tons)
                    Polyamide2      PA663             Polycarbonate        Polyacetal    PBT           ABS             SAN
   EU27             32.5 (-8%)      N.A.              46.5 (+76%)          1.7 (+4%)     N.A.          4.5 (-19%)      0.2 (1447%)
        4,5

   Japan            14.1 (-10%)     8.9 (-11%)        34.5 (-33%)          9.9 (-10%)    7.5 (-7%)     25.3 (-18%)     8.8 (-7%)
   Malaysia         8.5 (+56%)      0.9 (+5%)         0.3 (-46%)           2.2 (+14%)    9.0 (-28%)    26.9 (-32%)     0.7 (-24%)
   Singapore        9.8 (-5%)       9.6 (-5%)         23.9 (-9%)           0.1 (+38%)
ENGINEERING THERMOPLASTICS
including polyamide 6 & 66, polycarbonate, polyacetal, polybutylene terephthalate, ABS, SAN

  Front PAGE
                                            SUBSCRIBER NOTE: INCOTERM CHANGES IN PRICE MONITOR
  POLYMER PRICE MONITOR
                             DDP - Delivered Duty Paid
  KEY DATA AND STATISTICS    Please note that, in order to bring consistency with Incoterms 2010, price series previously described
                             using the non-incoterms DEL, FD, Fr.Pd and Fr.Eq will, from now on, be described by the incoterm DDP.
  Regional Price Graphs
  Key Trade Data
                             完税后交货
  POLYAMIDE 6 & 66           请注意,为了保持与2010年国际贸易术语解释通则的一致性,从现在开始,之前使用非国际贸易术
                             语送到价, 送到价, 运费已付 和 平均运费 描述的价格系列将会被代替描述为完税后交货.
  North America
  West Europe
  Asia
                            POLYAMIDE 6 & 66
  China

  POLYCARBONATE             North America
  North America
                            Polyamide polymer markets have come under no particular pressure in recent weeks and buyers and sellers
  West Europe               all describe their business in the past few months as flat in terms of both volume and pricing.
  Asia
  China                     BASF has not persisted in its effort to raise prices since abandoning the 5 c/lb price increase that it
                            proposed in June for polyamide 6 base resin. Although no other producer has attempted a similar price
  POLYACETAL                rise since then, there is much dissatisfaction with current margins. With prices in the benzene market again
  North America             pointed upwards in August, there is some speculation that autumn increases will be considered.
  West Europe
                            August increases appear to have been ruled out because of typically weak trading conditions in the summer
  China                     holiday period. One seller has observed a significant slowdown since the beginning of the month, but the
                            decline in business is mostly in line with seasonal expectations. Another has found volume demand from
  PBT
                            the automotive industry for polyamide resins to be steady despite the holiday period. September is typically
  North America             a peak period for polyamide 6 resin consumption.
  West Europe
  Asia                      Polyamide 66 polymer prices are similarly flat in August and demand is described as lukewarm. The
                            buoyant automotive industry remains the end-use sector where demand is growing fastest. There has been
  China
                            no change in the usual gap between prices for polyamide 6 and polyamide 66 polymers and substitution
  ABS & SAN                 of one for the other is not a feature of the current market.
  North America
                            West Europe
  West Europe
  Asia                      August prices for virgin polyamide 6 engineering resin in Europe are mostly the same as in July, even
  China                     though lower feedstock costs are having a somewhat negative effect on buying ideas. Benzene prices
                            decreased in July and are lower again in August. Although the July benzene decrease was partially passed
  MATERIALS and             through to the caprolactam market, prices for polyamide 6 polymer have not been affected.
  Processing FOCUS
                            There has been no further trace of polyamide 6 base resin being sold at prices lower than €1.95/kg ddp,
  Materials News
                            as was the case in June. There are many sellers who refused to sell at prices lower than €2.00/kg ddp
  STRATEGY FOCUS            in July, and some are maintaining this level as a floor price for August. One seller has been trying to hold
                            base resin prices above €2.05/kg ddp, but this appears to be an exception.
  Company News
  Project News              Polyamide 6 polymer buyers are generally satisfied with stable pricing, and most would like to avoid
  ECONOMIC NEWS             transferring the volatility of benzene pricing to their downstream businesses. They are not pressing for price
                            decreases now, but they can be expected to resist price increases should the benzene market suddenly
  STUDIES                   spike upwards later in the year.
  FEEDSTOCKS
  Market Trends
  Price Monitor

  Access Tecnon
  orbichem online

 Tecnon OrbiChem                                                                                     ISSUE NUMBER 61 / 13TH AUGUST 2013
ENGINEERING THERMOPLASTICS
including polyamide 6 & 66, polycarbonate, polyacetal, polybutylene terephthalate, ABS, SAN

  Front PAGE
                            Polyamide 66 polymer prices are also unchanged in August, and have remained at the same level since
  POLYMER PRICE MONITOR     January. Sellers have been unable to implement proposed price increases for polyamide 66 polymer after
                            the dramatic fall in butadiene prices from €1250/ton in June to €750/ton in August. Buyers claim to have
  KEY DATA AND STATISTICS   been offered discounts on purchases of polyamide 66 in August, but no seller has acknowledged anything
                            but a rollover of polymer prices so far this month.
  Regional Price Graphs
  Key Trade Data            Sales volumes are traditionally lower during the July and August holiday period, but the seasonal downturn
                            in activity is less pronounced this year in both polyamide 6 and polyamide 66 markets. Some sellers have
  POLYAMIDE 6 & 66
                            commented that they sold more material in July than in June, but this is not a universal assessment of recent
  North America             demand.
  West Europe
  Asia                      Asia
  China
                            In Japan, August has brought little change to the domestic polyamide engineering plastics market. As in
  POLYCARBONATE             western countries, August is a peak holiday season in Japan and some downtime is expected at automotive
                            assembly lines, automotive parts factories and plastics moulding operations.
  North America
  West Europe               Vehicle production in Japan has been increasing since the second quarter as the industry benefits from the
  Asia                      sharp depreciation of the yen. Japanese car makers have also been able to increase their production and
  China                     sales in China since the beginning of the year, another factor in rising demand for polyamide base polymer
                            and compounds.
  POLYACETAL
  North America             Vehicle Production In Japan
                            (1,000 Units)
  West Europe
  China                                          Passenger Car             Truck             Bus            Total
                            June 2013                   684.2             112.8             11.5          808.6
  PBT
                            % Change (yoy)               -11.1              -0.7            11.8             -9.5
  North America             Jan-Jun 2013               3973.3             634.6             67.0         4675.0
  West Europe               % Change (yoy)               -12.3              -3.6            12.7           -10.9
  Asia                      Source: JAMA
  China
                            Electric and electronic appliance production remains depressed, especially the manufacture of liquid-crystal
  ABS & SAN                 televisions, but there has been a marginal recovery since the end of the second quarter. This trend, along
                            with steady demand for packaging film and fishing line, means that domestic polyamide polymer demand
  North America
                            in Japan is somewhat better than expected in August.
  West Europe
  Asia                      July prices for polyamide polymer exports from Japan essentially rolled over from June, despite efforts to
  China                     raise July prices by around $30/ton. Typical export prices for the two months were in the ranges $3200-
                            3400/ton cfr Northeast Asia for injection grades and $3700-3900/ton for polyamide copolymers.
  MATERIALS and
  Processing FOCUS          In August, several Japanese producers have been offering material at a further rollover, even though
                            Japanese caprolactam sellers have been seeking $40/ton increases for their July business. Buyers have
  Materials News
                            been quick to reject any idea of a rollover, and some have proposed decreases of $50-100/ton for August
  STRATEGY FOCUS            polymer purchases. The likely outcome is very unclear.
  Company News
                            Polyamide polymer demand in Asia is understood to be relatively weak, especially in China, and demand
  Project News              for injection moulding material is exceptionally poor. Polymer demand for fishing line and packaging
  ECONOMIC NEWS             applications is much stronger.

  STUDIES
  FEEDSTOCKS
  Market Trends
  Price Monitor

  Access Tecnon
  orbichem online

 Tecnon OrbiChem                                                                                     ISSUE NUMBER 61 / 13TH AUGUST 2013
ENGINEERING THERMOPLASTICS
including polyamide 6 & 66, polycarbonate, polyacetal, polybutylene terephthalate, ABS, SAN

  Front PAGE
                            Polyamide Polymer Production For Moulding Materials
  POLYMER PRICE MONITOR     (1,000 Metric Tons)

  KEY DATA AND STATISTICS                2010            2011          2012          2013
                            Jan           22.6            21.1          19.9          19.8
  Regional Price Graphs
                            Feb           19.4            18.0          15.7          16.7
  Key Trade Data            Mar           18.9            19.9          15.0          15.4
                            Apr           19.4            17.8          17.3          18.2
  POLYAMIDE 6 & 66
                            May           19.6            17.6          18.2          18.4
  North America             Jun           20.1            18.2          17.0          16.8
  West Europe               Jul           19.7            19.9          21.3
  Asia                      Aug           21.4            21.1          22.3
                            Sep           19.2            19.7          19.2
  China
                            Oct           18.1            19.7          18.5
  POLYCARBONATE             Nov           20.7            19.6          18.0
                            Dec           21.5            21.3          20.4
  North America
                            Total      240.7            233.9         222.7
  West Europe               % Change 27.5                  -2.8          -4.8
  Asia                      Jan-Jun    120.1            112.6          103.0         105.1
  China                     % Change 87.2                  -6.2          -8.8          2.1
                            Source: METI (Ministry of Economy, Trade and Industry)
  POLYACETAL
  North America             Exports Of Polyamide Polymers From Japan (2009-2013)
                            (1,000 Metric Tons)
  West Europe
  China                                  2010           2011           2012          2013
                            Jan             7.5            6.1           6.1           5.5
  PBT
                            Feb             7.0            9.5           7.2           6.5
  North America             Mar             8.8            9.6           7.8           7.9
  West Europe               Apr             7.5            8.3           6.9           6.5
  Asia                      May             7.2            6.6           7.0           6.7
                            Jun             7.3            6.2           6.5           6.5
  China
                            Jul             7.3            5.8           7.2
  ABS & SAN                 Aug             6.7            5.8           7.0
                            Sep             6.8            6.2           6.9
  North America
                            Oct             7.5            5.9           7.2
  West Europe               Nov             6.6            6.0           6.8
  Asia                      Dec             7.3            6.1           6.3
  China                     Total        87.6           82.4           82.8
                            % Change 17.9                 -5.9           0.5
  MATERIALS and             Jan-Jun       45.3           46.2           41.5          39.6
  Processing FOCUS          % Change 57.5                  1.8         -10.1           -4.7
                            Source: Ministry of Finance
  Materials News

  STRATEGY FOCUS            Remarks: The above numbers include only HS code 3908.10-000 (PA6, 11, 12, 66, 610, etc.). HS code
                            3908.90-000 is not included.
  Company News
  Project News

  ECONOMIC NEWS
  STUDIES
  FEEDSTOCKS
  Market Trends
  Price Monitor

  Access Tecnon
  orbichem online

 Tecnon OrbiChem                                                                             ISSUE NUMBER 61 / 13TH AUGUST 2013
ENGINEERING THERMOPLASTICS
including polyamide 6 & 66, polycarbonate, polyacetal, polybutylene terephthalate, ABS, SAN

  Front PAGE
                            Imports Of Polyamide Polymers Into Japan (2009-2013)
  POLYMER PRICE MONITOR     (1,000 Tons)

  KEY DATA AND STATISTICS                2010           2011              2012            2013
                            Jan             8.8            8.5              9.0             8.9
  Regional Price Graphs
                            Feb             7.7            7.4              8.1             6.1
  Key Trade Data            Mar             8.2            7.3              7.5             6.5
                            Apr             8.0            7.9              7.4             9.4
  POLYAMIDE 6 & 66
                            May             6.9            6.1              8.6             9.6
  North America             Jun             8.3            5.3              7.5             8.6
  West Europe               Jul             7.5            6.0              8.1
  Asia                      Aug             7.5            7.1              9.1
                            Sep             7.8            8.4              7.4
  China
                            Oct             7.9            8.5              8.8
  POLYCARBONATE             Nov             8.2            9.3              8.6
                            Dec             6.6            7.9              5.9
  North America
                            Total        93.4           89.7              95.9
  West Europe               % Change 84.3                 -3.9              6.8
  Asia                      Jan-Jun       47.8           42.5              48.0            49.1
  China                     % Change 212.2              -11.2              13.0             2.3
                            Source: Ministry of Finance
  POLYACETAL
  North America             Remarks: The above numbers include only HS code 3908.10-000 (PA6, 11, 12, 66, 610, etc.). HS code
                            3908.90-000 is not included.
  West Europe
  China                     In Taiwan, polyamide 6 polymer prices decreased by around $30/ton in July after a decrease in feedstock
                            caprolactam prices and in a climate of weak downstream demand. Virgin polyamide 6 polymer prices
  PBT
                            were heard done at $2650-2660/ton cif, L/C 90 days, in late July and early August.
  North America
  West Europe               July caprolactam contract deals in Taiwan were concluded at $2360/ton cfr, but this is quoted as a
  Asia                      provisional contract price as only a limited number of deals were done. Spot caprolactam prices in Taiwan
                            were quoted at $2300-2340/ton in late July, and some business was heard at $2270-2320/ton cfr, L/C
  China
                            90 days, $60-90/ton lower than the price in the third week of June.
  ABS & SAN
                            The Taiwanese polyamide 6 polymer market became quiet in early August as most of business for the
  North America
                            month was concluded ahead of time. Downstream users are reluctant to accept current prices as several
  West Europe               filament plants have reduced their operating rates. A big polyamide 6 polymer producer in Taiwan
  Asia                      decreased its operating rate to 50% in mid-July due to weak downstream demand; the other polyamide
  China                     6 polymer producers are running at around 60-70%. In July, the average operating rate for polyamide 6
                            polymer in Taiwan was around 65%.
  MATERIALS and
  Processing FOCUS          China
  Materials News
                            Prices for medium- and low-quality polyamide 6 polymer in China decreased by Rmb500-1000/ton from
  STRATEGY FOCUS            early July to early August and are being quoted at Rmb18500-19500/ton. The market has mainly been
                            driven down by the decrease in caprolactam prices and a weak downstream market.
  Company News
  Project News              The caprolactam market experienced a slight dip in the second half of July with the restart of several plants
  ECONOMIC NEWS             after maintenance shutdowns. At the same time, downstream demand remained flat. In late July, Sinopec
                            settled its July price at Rmb18600/ton, which was somewhat higher than expected. The market became
  STUDIES                   steadier with the news that two 100 ktpa caprolactam plants would close for maintenance. Although one
  FEEDSTOCKS                new plant came on stream at the end of July, its output remains limited and has not greatly affected the
  Market Trends             market. August spot prices in the domestic caprolactam market are Rmb17700-18000/ton. Demand is
  Price Monitor             roughly balanced with domestic production and imported supply.

  Access Tecnon
  orbichem online

 Tecnon OrbiChem                                                                                     ISSUE NUMBER 61 / 13TH AUGUST 2013
ENGINEERING THERMOPLASTICS
including polyamide 6 & 66, polycarbonate, polyacetal, polybutylene terephthalate, ABS, SAN

  Front PAGE
                            Prices for virgin polyamide 6 resin for engineering plastics applications and industrial applications in early
  POLYMER PRICE MONITOR     August were quoted at Rmb18500-19500/ton ddp, L/C 90-180 days, Rmb500-1000/ton lower than
                            in early July. Prices for high speed spinning polymer decreased by Rmb400-600/ton in July and have
  KEY DATA AND STATISTICS   stabilised at Rmb20100-20800/ton, L/C 90-180 days, in early August. Chinese polyamide 6 polymer
                            producers were running their facilities at 72-75% on average in July.
  Regional Price Graphs
  Key Trade Data            In early August, BOPA film polymer prices were unchanged from the second half of July, but down by
                            Rmb500/ton from the levels of early July. Prices were quoted at Rmb20500-21200/ton ddp, L/C 90
  POLYAMIDE 6 & 66
                            days, in early August. BOPA film polymer demand has been essentially flat with no sign of a seasonal
  North America             recovery. BOPA film producers have been running at around 75% of capacity, down from around 80%
  West Europe               in early July due to limitations on electricity supplied for industrial use in the summer peak period mainly
  Asia                      in Jiangsu and Zhejiang provinces. BOPA film prices are stable at Rmb26000-26500/ton for composite
                            grade, and there are no signs of upward pressure in the market.
  China

  POLYCARBONATE             The polyamide 66 polymer market in July and early August remained flat on the whole, although a few deals
                            were heard at decreased prices. The downstream market has seen no obvious recovery from seasonal
  North America
                            lows and buying interest remains thin. Some producers have reduced prices by around Rmb500/ton to
  West Europe               move material.
  Asia
  China                     Chinese polyamide 66 polymer producers were running at an average of around 70% in July. Inventories
                            are described as reasonable. Steady supply and demand suggest that the market will remain flat until
  POLYACETAL                September.
  North America
                            In early August, virgin polyamide 66 polymer prices were quoted at Rmb21800-22500/ton ddp, L/C
  West Europe
                            basis. Prices for imported virgin polyamide 66 polymer were around $50-100/ton lower than in July at
  China                     $2750-2900/ton cif, L/C 90 days.
  PBT
                            POLYCARBONATE
  North America
  West Europe               North America
  Asia
                            The production of BPA has eased back through June and July as the balance of trade in both BPA and
  China
                            derivatives has deteriorated. This is largely a consequence of the new plants in Northeast Asia and product
  ABS & SAN                 looking for a home in the export market. BPA prices, however, have remained largely stable in the range
                            90-95 c/lb ($1984-2094/ton) ddp. How long US producers can maintain price stability remains to be
  North America
                            seen, as two more plants are due to start up in Northeast Asia, one in China and one in South Korea.
  West Europe
  Asia                      Consumer confidence in May was 81.4%, the highest since January 2008. This bodes well for continued
  China                     economic growth based on consumer spending and purchases of IT items such as tablets and iPhones.

  MATERIALS and             The strength of the US car market continues unabated. July sales of passenger cars and light trucks were
  Processing FOCUS          1.32 million, almost 15% higher than the 1.15 million vehicles sold in July 2012, according to Autodata.
                            The year-to-date figures through to July were 9.14 million, an 8.4% increase on the corresponding figures
  Materials News
                            for 2012. This strong market is supported by earnings figures now coming through from major producers
  STRATEGY FOCUS            such as Ford whose Q2 net income was $1.2 billion, a 20% increase on a year ago. Moreover, its outlook
                            remains bullish for Q3 and the industry is currently producing at the annual rate of 16 million units.
  Company News
  Project News              Builder confidence in the market for new single-family homes is also rising and, although building permits
  ECONOMIC NEWS             fell by 7.5% in June to an annual rate of 911,000, they were still 16.1% higher than June 2012.

  STUDIES                   From a polycarbonate resin perspective the strong automotive sector is good but prospects in a number of
  FEEDSTOCKS                other sectors are quite patchy. Construction is still on the way up and it will be a year or two before it has
  Market Trends             achieved a reasonable size again. Outside automotive lenses and glazing, which is a very competitive
  Price Monitor             volume market, optical media is pretty flat. CDs and DVDs have been in decline for some years but have
                            yet to be replaced (outside automotive) with other new high-tech optical uses of any size.
  Access Tecnon
  orbichem online           Overall polycarbonate resin prices are quite stable at present and have been for several months. There
                            have been some low-priced spot deals for imported Asian product but generally these are limited.

10 Tecnon OrbiChem                                                                                     ISSUE NUMBER 61 / 13TH AUGUST 2013
ENGINEERING THERMOPLASTICS
including polyamide 6 & 66, polycarbonate, polyacetal, polybutylene terephthalate, ABS, SAN

  Front PAGE
                            West Europe
  POLYMER PRICE MONITOR
                            There has been no improvement in the demand for BPA in Europe and, if anything, production declined in
  KEY DATA AND STATISTICS   July. This is supported by the phenol numbers. As with North America, competition from imports has been
                            increasing with reports of BPA on offer from South Korea at $1400/ton cfr Northwest Europe. Contract
  Regional Price Graphs
                            prices declined by €40/ton to €1520-1550/ton ddp, although margins have improved a little for a while at
  Key Trade Data            least due to the reduction in manufacturing costs of €59/ton, the result of lower benzene prices.

  POLYAMIDE 6 & 66
                            Taken as a whole the EU economy remains weak; unemployment figures remain stubbornly high (and at
  North America             12.2% for May are edging higher) and the Markit Eurozone Manufacturing Index, although improving, is
  West Europe               still sub 50. By sector, new car registrations in the EU fell in June to the lowest level recorded since 1996. A
  Asia                      total of 1.134 million units were registered in June, down 5.6% on June 2012, according to the European
                            Manufacturers' Association (ACEA). At 6.205 million first half figures were 6.6% less than the same period
  China
                            last year. The construction industry also remains generally weak with EU production down 5.5% in May on
  POLYCARBONATE             a year on year basis.

  North America
                            Recent monthly figures have shown some sign of improvement, however. There are also other signs that
  West Europe               things are improving with the German consumer spending index up and also a general feeling in some parts
  Asia                      of industry that the 'doom and gloom' reporting from the media has been overdone.
  China
                            This said, the majority of volume polycarbonate resin contract prices rolled over in Q3 though there is also
  POLYACETAL                word of some small price increases (€5-10/ton) in more speciality instances.
  North America
                            Styron Europe has made Velox its European distributor for polycarbonate resin medical application products.
  West Europe
                            The deal also includes some other engineering thermoplastics.
  China
                            The distributor and compounder of polycarbonate resins (and other Engineering Thermoplastics), Ter Plastics
  PBT
                            Polymer Group, is shutting down its production plant at Herne in Germany. It will outsource the compounding
  North America             operation to partner companies. This is so that it can expand its international business where it is taking on
  West Europe               more sales staff.
  Asia
                            The latest generation of laptops are the so called 'ultra-notebooks'. These are light enough to be taken
  China
                            anywhere, razor thin, powerful and long-lasting. Bayer is launching a new polycarbonate material for such
  ABS & SAN                 housings (see Materials News).
  North America
                            The balance of trade in polycarbonate resins was quite stable in April and May. Exports were virtually
  West Europe               unchanged at 26-27 kt in the period whilst imports were somewhat down due to the weak state of the
  Asia                      European market.
  China
                            Asia
  MATERIALS and
  Processing FOCUS          The BPA spot import price for China from Northeast Asian suppliers declined further in July to around $1550-
                            1580/ton cfr, some $80/ton lower than in June. It is little wonder, therefore, that the operating rates of some
  Materials News
                            regional producers have been curtailed. Kumho P&B has officially reduced its rate to a maximum of 80%
  STRATEGY FOCUS            on both its No 3 and No 4 plants at Yeosu. The No2 plant has been idled since May. Other producers
                            in Japan, Taiwan and South Korea are thought to have cut back their output but so far there have been no
  Company News
                            official announcements. The average BPA plant operating rate in the region is estimated to be around 75%,
  Project News              though this is still higher than in the US or Europe.
  ECONOMIC NEWS
                            There are growing concerns in the region over the future development of demand, even though there has only
  STUDIES                   been a modest slowdown in Chinese economic activity so far. These concerns are more about both the total
  FEEDSTOCKS                level of GDP growth going forward and its mix. This in turn is due to the weakness of demand for Chinese
  Market Trends             exports, particularly from Europe, and the loss of competitiveness to other Asian countries and Mexico, for
  Price Monitor             example.

  Access Tecnon
  orbichem online

11 Tecnon OrbiChem                                                                                     ISSUE NUMBER 61 / 13TH AUGUST 2013
ENGINEERING THERMOPLASTICS
including polyamide 6 & 66, polycarbonate, polyacetal, polybutylene terephthalate, ABS, SAN

  Front PAGE
                            Despite the fall in lower end polycarbonate resin prices in China over the last month, so far spot import
  POLYMER PRICE MONITOR     prices have been quite stable at $2440-2610/ton cfr for general purpose moulding grades and $2190-
                            2300/ton cfr for optical media grades. With lower BPA prices working through the system, this may be
  KEY DATA AND STATISTICS   about to change, however.

  Regional Price Graphs
                            In Taiwan Chi Mei has restarted production of its polycarbonate resins at around 50%. Formosa Idemitsu
  Key Trade Data            Petrochemical is running only one unit and that at 40% operation rate.

  POLYAMIDE 6 & 66
                            China
  North America
  West Europe               The BPA price has fluctuated in the last month; down in early July and up later in the month. Market prices
  Asia                      are Rmb12800/ton in both East China and North China.

  China
                            The operating rate is around 80% for Nantong Xingchen's BPA plant with output mainly for captive use,
  POLYCARBONATE             that is, downstream epoxy resin production, but some is exported to certain customers. Bayer's BPA plant
                            operates at around 70% and product is mainly used for downstream polycarbonate resin production with
  North America
                            only a small amount for exports. Sinopec Mitsui is running well at full capacity, mainly supplying a number
  West Europe               of key customers. It is planned to have a three-week turnaround for maintenance in August. Sinopec
  Asia                      Mitsubishi is also operating at around 70%. BPA is produced for downstream polycarbonate production
  China                     and certain customers. The BPA operating rate of the Changshu plant of Changchun is around 50%, with
                            supply mainly for downstream production.
  POLYACETAL
  North America             BPA imports into China in June reached 44,032 tons, of which 13,526 tons were from Taiwan, 12,464
                            tons from Thailand, 10,330 tons from South Korea, 2,835 tons from Russia, 1,935 tons from Singapore
  West Europe
                            and 1,782 tons from Japan.
  China
                            In Q2 China's GDP was reported as 7.5% just 0.2% down on the first quarter. In the construction sector,
  PBT
                            house prices are generally on the increase and the floor space of new buildings started in the first half
  North America             increased by 3.8%, on a year on year basis. Car sales were 1.403 million in June up 9.3% on June 2012
  West Europe               and cumulative first half sales were 8.665 million, an increase of 13.8% on the previous period.
  Asia
                            Teijin Polycarbonate China's plant operated at around 70% through the first half of July and then commenced
  China
                            a month-long maintenance turnaround from the end of July. Its prices are around Rmb18500/ton. Bayer's
  ABS & SAN                 plant runs smoothly at around 60% and offers are made around Rmb18200-18300/ton. Ling You
                            Engineering-Plastics resumed production around the end of July and its prices are around Rmb18600-
  North America
                            18800/ton. Sinopec Mitsubishi Chemical operates around 70%.
  West Europe
  Asia                      The ex-works prices of polycarbonate resins are still declining. Overall, the range of polycarbonate resin
  China                     prices in China for July was Rmb17800-21000/ton ddp for general purpose injection moulding grades
                            and around Rmb19000/ton ddp for optical media grades.
  MATERIALS and
  Processing FOCUS          Upstream, the price of BPA has improved gradually and producers are facing more price pressure. A
                            new round of negotiations has just started. Some producers are trying to raise the price because of the
  Materials News
                            continuous increases in feedstock costs, but the market conditions are weak and buyers are cautious. Deals
  STRATEGY FOCUS            are tending to rely solely on immediate physical demand.
  Company News
                            Polycarbonate imports into China in June were 107,211 tons, of which 25,772 tons from South Korea,
  Project News              13,819 tons from Thailand, 13,789 tons from Taiwan, 9,201 tons from Saudi Arabia, 8,427 tons from
  ECONOMIC NEWS             Japan, 6,655 tons from Holland, 5,298 tons from Singapore and 4,775 tons from the US.

  STUDIES                   POLYACETAL
  FEEDSTOCKS
  Market Trends             North America
  Price Monitor
                            The polyacetal market was clicking along at a decent pace in the third quarter as indicators continued to
  Access Tecnon             show the US economy growing steadily.
  orbichem online

12 Tecnon OrbiChem                                                                                   ISSUE NUMBER 61 / 13TH AUGUST 2013
ENGINEERING THERMOPLASTICS
including polyamide 6 & 66, polycarbonate, polyacetal, polybutylene terephthalate, ABS, SAN

  Front PAGE
                            There was some talk heard of higher prices for homopolymer in response to tighter supplies during the
  POLYMER PRICE MONITOR     second quarter. The tighter market conditions seem to have been short-lived, however, and there was no
                            further talk heard in early August. Homopolymer prices, however, did increase by a couple of cents during
  KEY DATA AND STATISTICS   the months of June and July, market participants said.

  Regional Price Graphs
                            Copolymer polyacetal supplies reportedly were balanced. Demand for copolymer has not decreased in
  Key Trade Data            the third quarter, with demand driven by the automotive and industrial markets. Feedstock and energy
                            prices have been steady, meaning there was little pressure from the production cost side during the third
  POLYAMIDE 6 & 66
                            quarter.
  North America
  West Europe               Through the first half of 2013, the US exported 46.7 kt of polyacetal resin, a slight decrease of 1.07%
  Asia                      compared to the same period in 2012. The top five destinations were China (11.4 kt, down 15%), Mexico
                            (10.5 kt, up 7.3%), Brazil (6.4 kt, up 31%), Canada (4.2 kt, down 7%) and Japan (2.9 kt, up 5.7%). The
  China
                            US imported 11.8 kt during the first half of 2013, down 4% compared to the same period in 2012. South
  POLYCARBONATE             Korea (5.7 kt, down 2%) and Thailand (2.1 kt, up 4%) were the only importing countries with more than
                            2 kt shipped to the US market.
  North America
  West Europe               Methanex rolled over its June non-discounted methanol contract price into August at 160 c/gal, and
  Asia                      Southern Chemical rolled its price at 162 c/gal into August. Spot market prices were still around 140
  China                     c/gal fob US Gulf Coast in early August. Methanol production has been affected off-and-on for several
                            months by natural gas supply restrictions in Trinidad & Tobago, and further restrictions are expected in
  POLYACETAL                September. However, there are methanol and ammonia plant turnarounds scheduled during September
  North America             which could nullify some of the effects of the natural gas cutbacks.
  West Europe
                            West Europe
  China
                            The European polyacetal market reverted to normal seasonal activity during late July/early August as many
  PBT
                            market participants were away for holidays. Not that the polyacetal market had been extremely busy
  North America             anyway; quite the reverse; market conditions have been tough throughout 2013.
  West Europe
  Asia                      The main reason for this is the poor car market in Europe, which is the major downstream market for
                            polyacetal resin. Producers reportedly have dialled down the production rates in order to keep supplies
  China
                            balanced. It is understood that the market has been steady in terms of demand over the last two months
  ABS & SAN                 despite the poor car market. Prices for the third quarter were not fully confirmed, but a rollover is likely the
                            best that producers could hope for in light of current demand levels.
  North America
  West Europe               Methanol spot market prices firmed in July due to concerns over tightening supplies due to various global
  Asia                      production problems and steady demand in some downstream applications. In early July, spot prices
  China                     increased €20/ton and deals were heard done between €360-365/ton fob Rotterdam. By the middle
                            of the month, prices had surged to €370-375/ton and stayed in that range late in the month. Spot prices
  MATERIALS and             eased back to €365/ton in early August for spot barges.
  Processing FOCUS
                            China
  Materials News

  STRATEGY FOCUS            Domestic polyacetal market prices continued to increase in July and were around Rmb300-400/ton higher
                            compared to the previous month. Market participants estimate that domestic market prices will continue to
  Company News
                            increase because the domestic producers have been facing a loss-making situation for a very long time and
  Project News              prices are now still hovering along the production cost line.
  ECONOMIC NEWS
                            Polyacetal resin prices for material produced by joint-venture companies, however, decreased in July.
  STUDIES                   Market participants said this was mainly because the target markets of the joint-venture companies are
  FEEDSTOCKS                different than the domestic producers. Joint-venture companies' main competitors are import products, and
  Market Trends             because the polyacetal resin demand in other countries was not good, import prices decreased. This put
  Price Monitor             pressure on the joint-venture companies to decrease prices.

  Access Tecnon             Market participants were worried that if the import price does not increase, domestic producers may lose
  orbichem online           market share or take longer to increase market share. The average operating rate in July in China was
                            around 70%.

13 Tecnon OrbiChem                                                                                      ISSUE NUMBER 61 / 13TH AUGUST 2013
ENGINEERING THERMOPLASTICS
including polyamide 6 & 66, polycarbonate, polyacetal, polybutylene terephthalate, ABS, SAN

  Front PAGE
                            China exported 4,993 tons of polyacetal in June, a 6.71% drop from May but an increase of 3.96%
  POLYMER PRICE MONITOR     year-on-year. China imported 20,453 tons in June, a 3.9% drop from May, but an increase of 15.4%
                            year-on-year. Imports are mainly from Asia, with 4,084 tons from Taiwan, 3,654 tons from South Korea,
  KEY DATA AND STATISTICS   2,021 tons from Japan and 1,947 tons from the US.

  Regional Price Graphs
                            China's domestic market prices were quoted at Rmb9500-10000/ton exw for on-spec copolymer from
  Key Trade Data            domestic producers, and Rmb10800-13000/ton for copolymer produced by joint-venture companies and
                            some imported products. The off-spec grades were quoted at Rmb9300-9500/ton. Some producers said
  POLYAMIDE 6 & 66
                            supplies of off-spec material were quite tight. Copolymer import prices were $1410-1550/ton cfr China
  North America             Main Port, down $10/ton from the previous month. Export prices were stable compared to the previous
  West Europe               month.
  Asia
                            The market price for homopolymer was quoted at Rmb22000-22500/ton for "500P" grade and
  China
                            Rmb30200/ton for "100P" grade. The homopolymer import price for 500 grade was around $2930-
  POLYCARBONATE             2950/ton cfr China Main Port, and $3650-3720/ton cfr China Main Port for "100P" grade.

  North America
                            The 60 ktpa polyacetal unit at Yuntianhua's Chongqing facility and the 30 ktpa unit at Yuntianhua's Yunnan
  West Europe               plant were both running at around 60-70% rates in early August. Shanghai Bluestar's 60 ktpa plant
  Asia                      reportedly was operating at high rates.
  China
                            PTM Engineering Plastics at Nantong was operating its 60 ktpa unit at normal rates in August. The plant
  POLYACETAL                reportedly will be shut for a maintenance turnaround in September. The 20 ktpa unit at Asahi-DuPont POM
  North America             in Zhangjiagang shut for maintenance in early July and is supposed to restart in mid September. Tianjin
                            Soda Plant was operating one of its two polyacetal units at high rates in early August. Henan Kaifeng
  West Europe
                            Longyu Chemical Co was running its plant at around 70%.
  China
                            Inner Mongolia Tianye Chemical was running one of its three plants at high rates in July. Shenhua Ningxia
  PBT
                            Coal Group was operating its 60 ktpa unit at around 60%.
  North America
  West Europe               Shandong Yankuang Lunan Fertilizer Plant is mechanically complete but has not started to sell its virgin
  Asia                      polyacetal resin into the merchant market. The company will also sell modified polyacetal resin in the
                            future.
  China

  ABS & SAN                 PBT (POLYBUTYLENE TEREPHTHALATE)
  North America
                            North America
  West Europe
  Asia                      North American PBT polymer and compound shipments have followed expected patterns over the last
  China                     month. Volumes began to weaken modestly as June closed and the supply chain prepared for the 4 July
                            holiday. After the holiday period demand improved and by late July shipments were equal or above
  MATERIALS and             early June levels. Producers have commented this July's downturn was less than in past years. Although
  Processing FOCUS          compound volumes are strong in early August, producers are reporting normal deliveries and no shortages
                            of polymer or compounding materials.
  Materials News

  STRATEGY FOCUS            PBT demand in North America continues to be driven by increasing automotive production and penetration
                            rates. July automotive sales remained robust and coupled with reduced production due to changeovers
  Company News
                            during the last couple of months have resulted in thin inventories. Ramped up automotive production over
  Project News              the next several months should continue to push PBT volumes higher.
  ECONOMIC NEWS
                            Despite dramatic improvement in automotive sales over the last two years, a recent survey by R.L. Polk
  STUDIES                   indicated the average age of cars and light trucks in the US is at an all time high of 11.4 years. To return to
  FEEDSTOCKS                the average in 2002 of 9.6 years, automotive sales should remain in the 16 million/year range for several
  Market Trends             years to come. In addition to the automotive sector, PBT volumes to housing/construction markets should
  Price Monitor             increase in the next several years as this industry continues to recover from the last four dismal years.

  Access Tecnon
  orbichem online

14 Tecnon OrbiChem                                                                                     ISSUE NUMBER 61 / 13TH AUGUST 2013
ENGINEERING THERMOPLASTICS
including polyamide 6 & 66, polycarbonate, polyacetal, polybutylene terephthalate, ABS, SAN

  Front PAGE
                            PBT and compound prices have remained steady into August. BDO prices for Q3 are modestly lower (0.5-
  POLYMER PRICE MONITOR     2.5 c/lb) than Q2. Paraxylene and PTA prices, which have been relatively stable the last three months, will
                            likely increase when the North America PX contract is settled mid-month based on current Asian contract
  KEY DATA AND STATISTICS   and spot prices. As a result August costs will change very little for PBT producers.

  Regional Price Graphs
                            West Europe
  Key Trade Data
                            Although total automotive regional sales remain depressed, some automotive producers seem to have
  POLYAMIDE 6 & 66
                            succeeded in developing alternative markets to some extent, and others have plans to build new
  North America             manufacturing facilities. However, this is the situation for only a limited number of players and others have
  West Europe               had to continue with plans for cost-saving programmes and factory relocations or closures.
  Asia
                            Overall, automotive demand for PBT and its compounds is expected to remain flat, in line with that for
  China
                            other end uses such as electrical/electronics and household appliances. There is little sign of a significant
  POLYCARBONATE             improvement in the market in the second half of the year, and likewise, while the situation could worsen, it
                            seems unlikely it will trend significantly downwards either.
  North America
  West Europe               Prices for PBT and related compounds were rolled over in many cases for Q3. As commented last month,
  Asia                      some players anticipated this outcome given the prevailing conditions in the market. As in previous months
  China                     this year, PBT contract prices in West Europe for August are quoted for virgin PBT at approximately €2200-
                            2400/ton ddp, unreinforced modified PBT resin at around €3050-3350/ton ddp, and reinforced modified
  POLYACETAL                PBT resin with glass fibres or minerals, as per product specification, at plus/minus €30-50/ton. Flame
  North America             retardant unreinforced or reinforced modified PBT resin grades are at about €3900-4200/ton or higher
                            depending on product specifications.
  West Europe
  China                     New passenger car registrations in the EU fell in June to the lowest level recorded since 1996. A total
                            of 1.134 million units were registered in June, down 5.6% compared to June 2012, according to the
  PBT
                            European Automobile Manufacturers' Association (ACEA). In the first half of 2013, a total of 6.205 million
  North America             cars were registered in the EU, 6.6% less than in the same period of 2012. The UK was again the only
  West Europe               major market to expand in June, up 13.4%. Spain slipped by 0.7% , Germany was down 4.7%, Italy fell
  Asia                      5.5% and France dropped 8.4%.
  China
                            Asia
  ABS & SAN
                            In South Korea, transaction prices for imported PBT in the second week of August were around $1980-
  North America
                            2000/ton.
  West Europe
  Asia                      South Korean car domestic sales showed an unexpected year on year increase of 2.9% in July to 124,963
  China                     units. July is usually regarded as the low season for car sales, but volumes were boosted by a new car
                            launch.
  MATERIALS and
  Processing FOCUS          In Taiwan, PTA prices are increasing due to higher paraxylene prices, but the BDO price has remained
                            stable. There is no particular issue regarding BDO supply.
  Materials News

  STRATEGY FOCUS            Demand for PBT resin from Turkey and India has remained steady, while demand from South Korea has
                            shown some improvement. However, PBT resin demand from China remains poor, and it is unclear when
  Company News
                            it might recover.
  Project News

  ECONOMIC NEWS             Additional electricity costs with effect from June 2013 have pushed production costs higher for PBT resin
                            in Taiwan. Rising PTA prices have also put more pressure on PBT resin costs. One PBT resin producer
  STUDIES                   said PTA price is likely to continuing increasing this month while the BDO price is expected to remain
  FEEDSTOCKS                unchanged.
  Market Trends
  Price Monitor             As a result, PBT resin producers in Taiwan are trying to increase offer prices, but there has been strong
                            resistance from customers.
  Access Tecnon
  orbichem online

15 Tecnon OrbiChem                                                                                    ISSUE NUMBER 61 / 13TH AUGUST 2013
ENGINEERING THERMOPLASTICS
including polyamide 6 & 66, polycarbonate, polyacetal, polybutylene terephthalate, ABS, SAN

  Front PAGE
                            China
  POLYMER PRICE MONITOR
                            Demand for PBT in China has remained weak in the last month and is showing no sign of recovery. Recent
  KEY DATA AND STATISTICS   hot weather has led to production cutbacks at some downstream plants in Zhejiang province. However, a
                            PBT compounder said that power restrictions have had a limited impact on PBT resin demand so far. Many
  Regional Price Graphs
                            market participants are still pessimistic about the outlook for the PBT market for the rest of 2013.
  Key Trade Data
                            Operating rates for PBT resin are reported to be low in August, and some major PBT resin producers will
  POLYAMIDE 6 & 66
                            have maintenance shutdowns. However, there is unlikely to be much impact on prices because producers
  North America             have sufficient inventory.
  West Europe
  Asia                      The BDO price has dropped slightly in the last month, to Rmb13300-13600/ton in the second week of
                            August from Rmb13500-13800/ton in early July. Average BDO operating rates are understood to be low
  China
                            due to sluggish demand from downstream sectors, in particular PBT, as well as limited margins. Although
  POLYCARBONATE             demand for spandex is reported to be improving slightly in August for seasonal reasons, it is still not strong
                            enough to lift demand for BDO. PBT producers said there is limited room for the BDO price to be changed.
  North America
                            There is no sign of any improvement in demand from PBT, and in addition there are no BDO supply issues
  West Europe               expected in August.
  Asia
  China                     The PTA price has increased slightly in the last month. Domestic spot PTA prices firmed to Rmb7810/ton
                            in early August from Rmb7750/ton in early July. Spot prices for imported material are reported to be at
  POLYACETAL                around $1115-1120/ton. PBT resin producers expect the PTA price may increase further during August,
  North America             reflecting high paraxylene prices and in line with stable demand for polyester fibre and PET resin.
  West Europe
                            Shipments of PBT resin to China were reported agreed in the second week of August in the range $1890-
  China                     1900/ton cfr. Chinese domestic PBT transaction price also remained similar to the previous month at
                            Rmb12800-13300/ton ddp in August. The issue of overcapacity is expected to continue dominating the
  PBT
                            Chinese PBT market for the rest of 2013, and market participants expect there will be limited room to see
  North America             the PBT price increase.
  West Europe
  Asia                      New PBT Capacity Onstream In China In 2013
                            (1,000 Metric Tons)
  China

  ABS & SAN                 Company                             Location           Capacity Start-Up Timing
                            Yingkou Kanghui (Hengli Group)	Yingkou (Liaoning)          80              Mar
  North America
                            Jiangyin Jihua (Sanfangxiang Group) Jiangyin (Jiangsu)     30               Apr
  West Europe               Yingkou Kanghui (Hengli Group)	Yingkou (Liaoning)          80               Jun
  Asia                      Henan Kaixiang Chemicals	Yima (Henan)                     100               Q4
  China                     Changchun Plastics                  Changshu (Jiangsu)    120               Q4
                            Fujian Meizhou Bay                  Quanzhou (Fujian)      60	Year-end
  MATERIALS and             Total		                                                   470
  Processing FOCUS          Source: Tecnon OrbiChem data
  Materials News
                            In 2013, a total of 470 ktpa of new nameplate capacity is starting up in China, increasing the effective
  STRATEGY FOCUS            capacity for this year by an estimated 187 ktpa. Total effective capacity for PBT base resin capacity this
                            year in China will increase to around 507 ktpa, up 61% in comparison with 2012. In 2012, actual
  Company News
                            effective capacity was 315 ktpa as Sinopec Yizheng (60 ktpa) started up. Total Chinese nameplate
  Project News              capacity will increase to 790 ktpa by end-2013.
  ECONOMIC NEWS
                            However, it is not yet clear whether all of the further planned new capacity due on stream later this year
  STUDIES                   and in early 2014 will be started on time or delayed because of poor market conditions. Lower overall
  FEEDSTOCKS                operating rates for PBT resin are expected once the new plants are on stream.
  Market Trends
  Price Monitor             Henan Kaixiang's new PBT resin production (100 ktpa) has again been delayed, to Q4 2013. Due
                            to the poor market conditions, there is no clear indication about its startup date yet. Originally, Henan
  Access Tecnon             Kaixiang Chemical planned to start its 100 ktpa PBT resin from April 2013. In addition to this first project,
  orbichem online           Kaixiang also plans to have start up a second PBT project (100 ktpa) in 2014, but the exact timing is not
                            yet confirmed.

16 Tecnon OrbiChem                                                                                     ISSUE NUMBER 61 / 13TH AUGUST 2013