Code of Business Ethics and Conduct - Investor Relations
Page content transcription
If your browser does not render page correctly, please read the page content below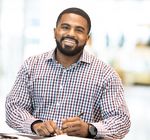 Report violations of
the Code to the
Chief Ethics Officer by:
Sending an email to
ethics@hrblock.com
or
Calling +1 855-ETHICS-3
(+1 855-384-4273)

Reports may be made anonymously.

Additional channels for asking questions
and reporting violations are identified in the
Channels for Reporting Violations section
of the Code.
International associates may contact the
Chief Ethics Officer using either of the methods
shown above, or may contact the applicable
country-specific resource listed in the appendix
included at the end of the Code.
Message from the President & CEO

         Dear fellow associates,

         Our Code of Business Ethics and Conduct (our "Code") sets forth certain
         foundational principles that govern all of us at H&R Block, whether we are
         working directly with our clients, supporting the processes and tools that
         serve our clients, or interacting with each other or our suppliers and other
         business partners. Since Henry and Richard Bloch founded the company in
         1955, our clients have trusted us with important and sensitive information
         about themselves and their families, and relied on us for help during
         important moments in their lives. That is why integrity and responsibility are,
         and always have been, part of H&R Block's culture.

         Because our Code is fundamentally critical to our beliefs and behaviors, we
         embrace a culture in which associates can raise ethics-related concerns
         anonymously and without fear of retaliation. If you see or suspect, in good
         faith, that one of our associates or suppliers, or anyone else you come
         in contact with through your work at H&R Block, is violating the law, our
         Code, or any other company policy, you should report it immediately to
         your manager, the Chief Ethics Officer, or the applicable country-specific
         resource listed in the appendix.

         Please take the time to read and understand our Code so you know exactly
         what's expected of all associates and how it relates to you. While our Code
         is not intended to explicitly address every workplace or ethical dilemma you
         may face, it does provide the basic framework to help you understand our
         expectations and recognize when you should ask for help. By embracing our
         Code and its underlying principles, we will continue to make H&R Block a
         great place to work and a trusted company for our clients and
         business partners.

         Thank you for your commitment to conduct business honestly, ethically, and
         with the highest degree of integrity in all you do.

         Sincerely,

         Jeff Jones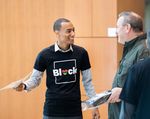 Introduction ........................................................................................................... 3
Table of Contents
                    Purpose of the Code.................................................................................................. 3
                    Responsibilities of Everyone.......................................................................................4
                    Additional Responsibilities of Managers and Leaders..............................................4
                    Administration of the Ethics and Compliance Program............................................5
                    Compliance and Enforcement .............................................................................. 6
                    Acknowledgement and Certificate of Compliance..................................................6
                    Asking Questions and Reporting Violations..............................................................6
                    Channels for Reporting Violations............................................................................. 7
                    Non-Retaliation and Whistleblower Protection........................................................ 7
                    Investigation............................................................................................................... 8
                    Contact by Law Enforcement, Government Agencies, or Other Outside Parties.. 8
                    Our Clients............................................................................................................... 9
                    Client Information.......................................................................................................9
                    Client Misconduct..................................................................................................... 10
                    Gifts and Gratuities................................................................................................... 10
                    Client Solicitation....................................................................................................... 11

                    Our People and Environment ................................................................................ 12
                    Associate Privacy...................................................................................................... 12
                    Environment, Health, and Safety.............................................................................. 13
                    Equal Employment Opportunity............................................................................... 14
                    Relationships with Supervisors, Co-workers, and Subordinates............................ 14

                    Conflicts of Interest ...............................................................................................15
                    Definitions.................................................................................................................. 15
                    Employment, Consulting, and Volunteering............................................................ 15
                    Investments and Other Financial Opportunities......................................................17
                    Political Contributions and Activities....................................................................... 18
                    Supplier Relationships.............................................................................................. 19

                    Our Assets............................................................................................................. 20
                    Books and Records and Related Processes........................................................... 20
                    Securities Laws.......................................................................................................... 21
                    Computers, Electronic Devices, and Social Media.................................................22
                    Confidential Information and Trade Secrets............................................................22
                    Copyrights, Patents, and Trademarks......................................................................23
                    Inside Information.....................................................................................................24

                    Fair Business Practices ......................................................................................... 25
                    Antitrust.....................................................................................................................25
                    Anti-Corruption and Improper Payments, Gifts and Gratuities..............................25
                    Intellectual Property of Others................................................................................. 27

                    Acknowledgment and Certificate of Compliance .............................................. 28

                    Appendix: Contact Information for Ethics Matters ............................................ A-1
Who is Subject                Introduction
    to the Code?
     The Code applies to all
                                  Purpose of the Code
     associates, officers, and    H&R Block's reputation is an important asset, and our continued success
     members of the Board         depends upon maintaining this reputation by acting with integrity in
     of Directors of H&R          all that we do. That can only be achieved through the ethical business
     Block, Inc. and all of its
                                  conduct of every member of our team, from each of our associates in all
     subsidiary companies
     throughout the world.        countries in which we operate, to the members of our Board of Directors.
                                  This Code of Business Ethics and Conduct (the "Code") reinforces our
     Contingent workers,          commitment to ethical business conduct and provides guidelines for our
     including consultants and    associates and our business partners to follow, resulting in a consistent,
     independent contractors,     company-wide approach to business ethics issues.
     must abide by the Code
     when providing services to   No code of ethics can address every situation that may arise, but by
     the Company. Please see      following both the letter and the spirit of this Code, we can maintain our
     the Company's Contingent
                                  strong reputation and achieve continued success in the marketplace.
     Worker Policy or contact
                                  If the Code does not specifically address a situation, we must ask
     the Human Resources
     department for more          questions and use sound business judgment to make sure that our
     details.                     conduct is consistent with the Company's expectations for the highest
                                  level of integrity in all that we do.
     All contingent worker
     agreements must require      One of your obligations under the Code is to be familiar with the policies
     adherence to the Code        applicable to the position you hold within the Company. Most Company
     as a condition to the        policies can be found on the Company's intranet or on shared drives
     agreement.                   or in other widely accessible resources. Please ask your manager if you
                                  cannot locate a particular policy.
     We expect our suppliers,
     vendors, and business        Each reference to "the Company" and "H&R Block" in this Code includes
     partners to learn and
                                  H&R Block, Inc. and all of its subsidiaries, and references to "associates"
     support the Code as well.
                                  include full-time, part-time and seasonal associates at all levels of the
                                  Company and in all jurisdictions in which we operate, up to and including
                                  executive officers.

3
Responsibilities of Everyone
                                     In addition to the specific requirements identified in the Code, you must
                                     follow these basic obligations:

                                        Conduct all Company business honestly, within the law, and with the
                                        highest integrity.

                                        Conduct yourself in a professional manner at all times, especially
                                        when you are identifiable as an associate, representative, or
                                        agent of the Company, including in any electronic or social media
                                        communications.

    Q:
                                        Comply with all laws and government regulations applicable to your
                                        position with the Company.

                                        Learn and follow the Company's policies and procedures applicable
                                        to your position with the Company.

                                        Seek advice from your manager or others when you have questions
    Mary is an Office Manager
    at an H&R Block tax office.         about the law, the Code, or other Company policies.
    Cindy, a tax professional in
                                        Remind others of their responsibilities when they appear to be in
    that office, is taking the Tax
    Analyst certification test          danger of violating the law, the Code, or other Company policies.
    to level up, but is unable
                                        Promptly report all violations (whether witnessed or reasonably
    to get a passing score.
    Should Mary provide Cindy           believed, and whether accomplished or attempted) of the law,
    with the test answers so            the Code, or other Company policies to the Chief Ethics Officer at
    that Cindy can level up?            ethics@hrblock.com or via telephone toll-free at +1 855-ETHICS-3

     A:
                                        (+1 855-384-4273) or to the applicable country-specific resource
                                        listed in the appendix to the Code, and truthfully and fully cooperate
                                        in investigations of violations.

                                        Do not retaliate against anyone for reporting violations or cooperating
                                        in investigations.

    No. Both Mary and Cindy             Do not destroy, alter, falsify, or conceal evidence of violations of the
    would be violating the              law, the Code, or other Company policies.
    Code and other Company
    policies. H&R Block                 Avoid participating in illegal, unethical, or other activities that might
    expects all associates to           reflect unfavorably upon you or the Company, including filing
    conduct business honestly,
                                        untimely or inaccurate personal tax returns, or failing to pay
    within the law and with
                                        required taxes.
    integrity. Additionally,
    as a manager, Mary has
    a responsibility to model
                                     Additional Responsibilities of Managers and Leaders
    appropriate behaviors
    and set an appropriate           The Company's managers and leaders are in a unique position to help
    "tone at the top."               set an appropriate "tone at the top," both internally and externally, by
                                     modeling appropriate behaviors and encouraging other associates
                                     to always act in an honest and ethical way. In addition to complying
                                     with obligations applicable to all associates, managers and others in
                                     leadership roles must comply with the following obligations:

4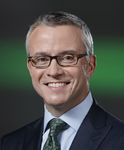 When requested by the Chief Ethics Officer, help to ensure that all
                                    direct reports receive a copy of the Code, understand the Code, and
                                    sign an Acknowledgement and Certificate of Compliance annually.

                                    Ensure that direct reports understand the legal requirements and
                                    Company policies applicable to their positions with the Company.
                                    Promptly identify and address any compliance issues that arise.

                                    Lead by example by modeling appropriate conduct for associates.

                                    Be straightforward: establish a work environment that supports open
                                    communications with associates and provides guidance in response
    Employment Status               to their concerns.

     Acknowledgement of             Foster compliance with the Code by reinforcing that business
     and compliance with            results are never more important than acting with integrity and by
     this Code is a condition
                                    encouraging associates to ask questions, suggest improvements, and
     of your employment
     with the Company.
                                    report violations.

     The Code is not an             Immediately report any known or potential violations of applicable
     employment contract            securities laws (including those related to the trading of H&R Block
     between you and                stock) to the Corporate Secretary at corporatesecretary@hrblock.
     the Company.                   com or via telephone at +1 816-854-4288.
     The Code is not intended       Report any potential violation of the law, the Code, or other Company
     to confer any special
                                    policy to your immediate manager, the Chief Ethics Officer, the
     rights or privileges upon
     specific individuals,          applicable country-specific resource listed in the appendix to the
     to provide greater or          Code or a member of management in a position to address the
     lesser rights under            matter if you are not in a position to resolve the issue directly.
     applicable law, or to
     entitle any person
     to remain employed
     by the Company for          Administration of the Ethics and Compliance Program
     any specific period         Our commitment to ethics starts at the top with the Board of Directors.
     or under any specific
                                 The Audit Committee ("Committee") of the Board of Directors has
     terms or conditions.
                                 ultimate responsibility for overseeing our Ethics and Compliance
     Unless you have an          program. The Committee appoints a Chief Ethics Officer, whose primary
     individual written          responsibilities are to lead and administer the program, to investigate
     employment contract         complaints or potential concerns, and to periodically report to the
     stating otherwise, or
                                 Committee concerning compliance with the Code by the individuals
     applicable law in the
     jurisdiction in which       to whom it applies, and other material issues regarding the Ethics and
     you are employed            Compliance program. While the Chief Ethics Officer is fully supported
     provides otherwise,         in this role by the Chief Executive Officer, the General Counsel, and
     your employment with        other members of senior management, the Chief Ethics Officer has
     the Company is at-will      direct access to the Audit Committee, independent of other members of
     and can be terminated
                                 management, if that is necessary in his or her judgment. The Committee
     at any time by either
                                 may conduct or authorize investigations into any matters within the
     you or the Company.
                                 scope of its responsibilities and may engage outside advisors as it
                                 deems appropriate. The Company may revise the Code at any time at its
                                 discretion and without advance notice.
5
Compliance and Enforcement
                                  Acknowledgement and Certificate of Compliance
                                  In order to abide by the Code, we must fully understand it. Accordingly,
                                  everyone subject to the Code must read the Code and sign an
                                  Acknowledgement and Certificate of Compliance ("Acknowledgement") at
                                  initial hire, annually, and at any other time as requested by the Company. Each
                                  time you are asked to sign an Acknowledgement, you will be asked to report
                                  situations of which you are aware that do not comply with the Code (called
                                  "exceptions"). You must report all possible exceptions involving you or others
                                  that are known to you. If you become aware of an exception after you sign an
    What is a Violation?          Acknowledgement, you must promptly inform your manager, the Chief Ethics
                                  Officer, or the applicable country-specific resource listed in the appendix to
     As used in the Code, a
     "violation" means any
                                  the Code.
     attempted or actual
                                  Each exception will be reviewed on an individual basis to determine whether a
     violation of the law,
     the Code, or other
                                  Code violation exists and, if so, if a waiver of the applicable Code provision(s)
     Company policy.              is appropriate, based upon the individual facts and circumstances. Waivers for
                                  executive officers and members of the Board of Directors may be made, if at
     A violation also includes    all, only by the Board of Directors.
     any request for you or
     others to engage in          Failure to sign an Acknowledgement or to promptly disclose a known
     conduct that would           exception is a violation of the Code.
     constitute a violation.
                                  Failure to read the Code or to sign an Acknowledgement will not relieve
     Knowingly making false
     allegations is a violation   you of your obligations under the Code.
     of the Code and may be a
     violation of the law.
                                  Asking Questions and Reporting Violations
                                  We encourage you to speak up if you have questions or concerns about the
                                  Code or other Company policies. You should seek advice from your manager
                                  or others identified in the Code before acting if you are unsure about the right
                                  course of action.

                                  It is imperative that you promptly report all Code violations. If you are uncertain
                                  whether a particular situation constitutes a violation, you should report it
                                  and allow the Chief Ethics Officer to make a determination after a thorough
                                  investigation. Early reporting may help us avoid or mitigate serious harm to you,
                                  your co-workers, clients, or shareholders. Some violations can result in awards
                                  of civil damages or assessments of criminal penalties against the Company or
                                  individual associates. Early reporting is crucial in helping to avoid such situations.

                                  Never attempt to dissuade others from reporting violations either internally or
                                  to appropriate law enforcement or governmental authorities. Any such action
                                  is a violation of the Code. Similarly, if you are asked not to report a violation,
                                  either internally or to appropriate law enforcement or governmental agencies,
                                  immediately report the request to the Chief Ethics Officer. Alternatively, you
                                  may report the request anonymously through the anonymous reporting
                                  channels described in this Code.

6
Channels for Reporting Violations
                                     To ensure prompt and complete reporting of any violations, we provide a
                                     number of channels for you to ask questions and report violations. Your
                                     manager will often be in the best position to address your concerns, and you
                                     may report violations directly to your manager. The Company recognizes,
                                     however, that this may not always be practical and could make you
                                     uncomfortable. As an alternative, you may contact any of the following sources
                                     at any time to report a violation, ask questions, or raise concerns:

                                        Your next level manager.

                                        The Chief Ethics Officer at ethics@hrblock.com or via telephone toll-free at
                                        +1 855-ETHICS-3 (+1 855-384-4273).
    You May
    Report Violations                   International associates may contact the Chief Ethics Officer as set forth
    Anonymously                         above or may contact the applicable country-specific resource listed in the
                                        appendix to the Code.
    You may report violations
    orally or in writing and, in        For matters involving human resources or employment issues, such as
    most cases, you will not be         questions or concerns regarding work schedule, hours, pay, or manager or
    required to identify yourself.      co-worker relations, contact the H&R Block People Center at
    There may be certain limited
                                        +1 877-2CALL-HR (+1 877-222-5547) or at PeopleCenter@hrblock.com.
    circumstances where it
    will be necessary for you           − International associates may contact their country-specific
    to identify yourself if you            Human Resources department.
    wish to have the Company
                                        For matters involving accounting, internal controls, auditing, or corporate
    fully resolve your concern
    or to allow the Company             tax, contact the Corporate Secretary at corporatesecretary@hrblock.com
    to apprise you of the               or via telephone at +1 816-854-4288.
    status of an investigation
                                        Individuals specified in particular policies.
    (if deemed appropriate).
                                     If you raise an ethics concern that is not addressed to your satisfaction, you
    To report violations
    anonymously, contact the         may raise the concern again with a different person or through a different
    Chief Ethics Officer at:         channel without fear of retaliation.

      +1 855-ETHICS-3
      (+1 855-384-4273), or          Non-Retaliation and Whistleblower Protection
      ethics@hrblock.com             We are committed to the ethical principles underlying the Code, and associates
                                     and partners of the Company should feel confident and secure when reporting
                                     violations. Notwithstanding any other provision of the Code, Company policy,
    Remember that internal           or any agreement with the Company, no person subject to the Code will
    phone numbers and e-mail         be permitted to take any adverse action to retaliate against anyone who in
    are not anonymous.               good faith reports an actual or perceived violation of the law, the Code, or
                                     other Company policies, or who cooperates in the investigation of a violation.
                                     This statement applies whether the violation is reported internally or to law
                                     enforcement or other governmental authorities, such as the Securities and
                                     Exchange Commission or the Department of Justice. Any such adverse action
                                     will, itself, be deemed a violation of the Code and could result in serious
                                     disciplinary action, up to and including termination. This section does not
                                     prohibit the Company from taking disciplinary action against anyone who
                                     does not act in good faith, such as by knowingly making false accusations or
                                     providing misleading information.
7
Investigation
                                  We will investigate all reported violations of the Code as promptly as
                                  reasonably possible. Depending upon the nature of the alleged violation, the
                                  investigation and any corrective action may be handled by the Chief Ethics
                                  Officer, the relevant manager, the country-specific ethics contact, the Human
                                  Resources department or by a member of another appropriate department
                                  within the Company. In some cases, we may engage outside parties to assist
                                  with the investigation.

                                  In most circumstances, H&R Block's Audit Services department is responsible
                                  for investigating violations pertaining to accounting, internal controls, auditing
                                  or corporate tax matters. If Audit Services is the subject of an investigation,
                                  such investigation will occur under the direction and oversight of the Audit
                                  Committee, which is empowered to designate a management representative
    Contact by                    and to hire its own outside counsel if it deems that necessary or appropriate.
    Media Outlets                 The Corporate Secretary will maintain a log of all reported violations
                                  pertaining to accounting, internal controls, auditing, or corporate tax matters,
    If you are contacted by
                                  along with the investigative status and resolution, and will report to the Audit
    the media, you should not
                                  Committee on a regular basis.
    answer any questions, but
    should instead simply refer   We value our associates' privacy and, while we cannot guarantee complete
    them to the Company's         confidentiality in all circumstances, we will investigate all reported violations
    Media Relations               as confidentially as is practicable. Confidentiality is important to the Company
    department at:                to ensure the accuracy and integrity of its investigation.
    +1 816-854-4287 or            Discipline
    MediaDesk@hrblock.com.
                                  Any associate, regardless of his or her position in the Company, who violates
    Employees outside the         the letter or the spirit of the Code, the law, or other Company policies, is
    United States can contact     subject to discipline up to and including termination of employment. Certain
    the Company's Media           violations may also result in criminal penalties and civil judgments against
    Relations department or       the associate.
    their local media
    relations contact.            Associates should never take any action that is a violation of the Code, even
                                  if directed to do so by a manager or because such action may provide a
                                  financial benefit to the Company.

                                  Contact by Law Enforcement, Governmental Agencies or
                                  Other Outside Parties
                                  Associates should not make statements on behalf of the Company unless
                                  specifically authorized to do so. If you are contacted by law enforcement or
                                  a governmental authority in the U.S. or other countries in which we operate
                                  or by another outside party such as a member of the media, about actual or
                                  suspected improper or illegal activity of any kind involving you, the Company,
                                  or our clients, you must immediately notify your manager and the Legal
                                  department (unless such notification would be prohibited under or protected
                                  by applicable law or would not be appropriate under the circumstances, such
                                  as if your manager is the subject of the investigation). While it is generally our
                                  policy to cooperate with governmental inquiries or investigations, any time a
                                  government official wishes to speak with you, you should first notify him or her
                                  that you are required by Company policy to inform the Legal department of
                                  the inquiry and that, while the Company has a policy of cooperation, the Legal
                                  department will coordinate a time for an interview that does not interfere with
                                  your duties.

8
Our Clients
                                  The nature of our business requires clients to entrust us with their personal
                                  and financial information. Because our clients depend on us to manage and
                                  safeguard this highly sensitive and private information, we are committed
                                  to maintaining that element of trust by exercising the utmost integrity in all
                                  aspects of our client relationships and in the handling of all
                                  client information.

    Q:
                                  Client Information
                                  Protecting confidential client information from unauthorized use or
                                  disclosure is fundamental to our business, our reputation, and our clients'
                                  satisfaction. Everyone with access to client information is responsible for
                                  protecting it. Protecting client privacy is not only the right thing to do, it is
    Lucy, a Tax Professional,     required by various laws and regulations around the world. Misuse of client
    told her friend Janet to      information can result in civil and criminal penalties against you and
    e-mail her W-2 and other      the Company.
    tax documents. Since
                                  Importantly, Section 7216 of the Internal Revenue Code limits the ability of a
    Janet and Lucy are friends,
    can Lucy ask that Janet's     "tax return preparer" to use or disclose tax return information without client
    tax documents be sent to      consent for most purposes other than the preparation of a tax return (limited
    Lucy's e-mail account?        exceptions apply). Jurisdictions outside the United States also impose similar
                                  requirements on associates. It is important that we take our responsibilities
                                  under Section 7216 and other similar laws and regulations seriously. Any
                                  questions regarding compliance with Section 7216 or any other laws or
                                  regulations should be referred to the Legal department.

     A:
                                    Key Requirements
                                       Client information should only be stored on H&R Block-approved devices and
                                       should not be downloaded to unapproved devices (such as personal computers,
                                       e-mail or cell phones, USB drives, external third-party servers, etc.) without
                                       appropriate authorization.

    No. H&R Block associates         Client information, including physical tax returns and related documents, must not
                                      be removed from the office.
    should not ask clients to
    send tax documents to their        Only use client information for authorized business purposes and in compliance
    personal or work e-mail            with law, and never in settings where inadvertent disclosure could occur.
    accounts. Documents                Do not disclose information about clients, including the identity of clients, outside
    should be securely                 of your organization without the written consent of the client or the approval of the
    transferred by approved            Legal department.
    resources (e.g., secure
                                       Client information should only be shared with authorized vendors that have been
    messenger).
                                       approved to receive H&R Block client data and should only be transferred after
                                       securing Legal approvals and by using approved, secure methods.
                                       Forward all subpoenas, court orders, search warrants, and other legal demands
                                       for client records to the Legal department immediately upon receipt. Associates
                                       can access the Subpoena and Legal Document Contact List on DNA under the
                                       Litigation tab on the Legal page.

9
Key Requirements (cont'd.)
                                        Any intentional or inadvertent disclosure of client information in violation of
                                        the Code or other Company policies should be immediately reported to your
                                        manager or through one of the reporting channels described in the Code, as
                                        well as through the Incident Management Hotline (866-886-HHRB). Associates
                                        outside the United States may also contact the incident management
                                        personnel for their countries.

     Q:
                                    Client Misconduct
                                    Our clients are our primary focus and we are passionate about serving
                                    them. Occasionally, however, we encounter clients who attempt to
                                    use our services for unlawful purposes, such as filing a false tax return.
                                    Never assist a client in any unlawful activity. If you encounter this, you
                                    must report it to your manager or through one of the reporting channels
                                    described in the Code, as well as through the Incident Management
     James assists with the         Hotline (+1 866-886-HHRB). Associates outside the United States may
     Company's purchases of         also contact the incident management personnel for their countries.
     computer equipment. A
     Company vendor calls
     James one day and asks
     him if he would like to         Key Requirements
     attend an exhibition the            Do not prepare any tax return or other document that you believe to be false.
     vendor is hosting, all
                                        If you learn of or suspect a client of using our services for an unlawful
     expenses paid. Can James
                                        purpose, report the behavior or suspicions to your manager or Incident
     accept the invitation?             Management hotline (866-886-HHRB) immediately.

                                    Gifts and Gratuities

      A:
                                    While exchanging gifts with clients can strengthen business
                                    relationships, it can also lead to compromised judgment. As described
                                    in more detail in the Company's Entertainment, Gifts, and Gratuities
                                    Policy, to avoid the appearance of compromised judgment and to
                                    protect the integrity of the Company's decision-making process,
                                    associates are prohibited from soliciting gifts or gratuities (whether
                                    in the form of cash or things of value) from clients or from accepting
     Maybe. Prior to accepting
     the vendor's invitation,       anything of value that is intended to, or could appear to, influence your
     James is required to seek      business judgment, or that could jeopardize the Company's reputation.
     approval from the Chief        Likewise, it is impermissible for any associate to accept cash or cash
     Ethics Officer under the       equivalent gifts or tips from clients, or to give gifts, gratuities, or cash
     Company's Entertainment,       to a customer, supplier, or outside entity in exchange for business or a
     Gifts and Gratuities Policy.
                                    business opportunity for the Company. As discussed further in the Anti-
                                    Corruption and Improper Payments, Gifts and Gratuities segment in the
                                    "Fair Business Practices" section of the Code, violation of this policy is a
                                    breach of your duties as an associate and could potentially be a breach
                                    of the laws of the United States and other countries.

10
Key Requirement
                                           Do not solicit or accept a gift, gratuity, or anything else of value from a client
                                          that is intended to, or could appear to, improperly influence your
                                          business judgment.

                                      Client Solicitation

     Q:
                                      Our clients come to us for tax preparation and other services we provide.
                                      Unless expressly authorized by the Company, our clients should not be
                                      solicited for other business opportunities, charitable contributions, or
                                      political causes. Client consent may also be required before using their
                                      information for other purposes. Soliciting clients for such purposes
                                      without authorization is a violation of the Code and may also be a
                                      violation of applicable laws.
     Company associate Tim
     volunteers at a local charity.
                                       Key Requirements
     Can Tim ask Company
     clients during their tax             Unless expressly authorized, while conducting Company business or while on
     appointments if they will            Company premises do not:
     donate to the charity?               –   promote or sell to clients any product or service not offered
                                              by the Company;

                                          –   promote to clients any business other than that of the Company;

                                          –   promote to clients any political cause or candidate; or

                                          –   seek from clients any political, charitable, or other contributions.

     A:
                                          Only use, disclose, or access client information obtained through the
                                          Company, including client names, addresses, telephone numbers, or income
                                          information, to promote any business other than that of the Company, to
                                          promote any charitable or political cause, or to seek donations of any kind.
                                          Client consent may also be required.

     No. Unless expressly
     authorized by the Company,
     our clients should not be
     solicited for other business
     opportunities, charitable
     contributions, or political
     causes. Client consent may
     also be required before
     using their information for
     such purposes.

11
Our People and Environment
                                     We are committed to achieving an inclusive business culture and to
                                     providing a workplace that is free from unlawful discrimination and
                                     harassment. We are also committed to following all applicable labor and
                                     employment laws, to respecting employee privacy, and to providing
                                     a safe and healthy work environment. This commitment goes beyond
                                     simply complying with the law; we are committed to a culture of
                                     belonging and equity where every voice is heard and everyone feels safe,
                                     included, and inspired, and those in leadership roles are expected to set
                                     a positive example.
     What should you
     do if associate                 Associate Privacy
     information                     Protecting the privacy of our associates is an important matter that
     is improperly                   must be taken seriously. During the course of your employment, you
     disclosed?                      may gain access to personal or confidential information about other
                                     Company associates. Such information must be used only for legitimate
     If you disclose associate
     information in violation of     business purposes and must not be disclosed to anyone except under
     this subsection or other        the conditions specified in the Company's policies and procedures.
     Company policies, or learn      The unauthorized disclosure of certain associate information—such as
     that someone else has,          medical or financial information—to either internal or external parties may
     whether intentionally or        violate the law and subject you or the Company to civil or
     inadvertently, immediately
                                     criminal penalties.
     report the disclosure to your
     manager or through one          While we respect the privacy of our associates, we retain the right to
     of the reporting channels
                                     monitor and inspect Company property to the full extent permitted by
     described in the Code,
                                     applicable law, including internet activity, e-mail, instant messaging, and
     and through the Incident
     Management Hotline              any other communications made, received, accessed, or stored through
     ((888) 886-HHRB), so the        the use of Company property, including personal e-mail accounts
     Company can take steps          accessed using the Company's computer systems or other Company-
     to protect the information.     owned property. As permitted by law, monitoring will occur on an
     Associates outside the          ongoing and continuous basis and may occur at any time during your
     United States may also
                                     employment with the Company. Where law permits, we also reserve the
     contact the incident
     management personnel            right to inspect personal property that is on Company premises. Refusal
     for their countries.            to allow such an inspection is a violation of the Code. The Company has
                                     the right, without notice, to access all tax returns prepared or stored
                                     on the Company's computer systems, including associate tax returns
                                     prepared through H&R Block's software and those that are
                                     password-protected.

                                      Key Requirements
                                          Do not provide references — either positive or negative — to persons outside
                                         of the Company for current or former associates. Refer all requests for
                                         references to the Human Resources department.

                                         Forward all subpoenas, court orders, search warrants, and other legal
                                         demands for associate records to the Legal department.

12
Environment, Health, and Safety
                                  Protecting the health and safety of our associates is one of our highest
                                  priorities. Our commitment to providing a safe and healthy working
                                  environment includes a commitment to protecting the environment of
                                  the communities in which we do business by striving to minimize any
                                  adverse impact of our operations. We comply with all applicable health
                                  and safety laws, and work to develop the best feasible operations,
                                  policies, procedures, and technologies conducive to a safe and
                                  healthy work environment. These may include prohibiting the use and
     Where can I find             possession of weapons and illegal drugs on our premises and restricting
     the Company's                the use of alcohol on our premises. We all must work diligently to
     Environment, Health          maintain safe and healthy working conditions.
     and Safety policies?
     Company policies can be
     found on the Company's        Key Requirements
     intranet, on shared              Familiarize yourself with the environmental, health, and safety laws applicable
     drives, or in other widely       to your job.
     accessible resources.
                                      Promptly report all violations of safety policies and procedures, workplace
     Please ask your manager
                                      hazards and accidents to your manager.
     if you cannot locate
     a particular policy.

13
Equal Employment Opportunity
                                 Discrimination and harassment based upon legally protected characteristics,
                                 including race, color, religion, creed, national origin or ancestry, sex,
                                 pregnancy, sexual orientation, gender identity or expression, marital status,
                                 age, disability, veteran status, and any other consideration protected by
                                 federal, state, or local laws are illegal and strictly prohibited. Harassment
                                 includes, among other things, offensive statements and jokes, physical
                                 contact, and displaying offensive materials. The Company's Anti-
                                 Discrimination and Anti-Harassment Policy, available on the Company's
                                 intranet or other generally available area for associates located outside the
                                 United States, provides a more detailed description of the types of actions
                                 that constitute harassment. Additional resources regarding workplace
     How you can help            harassment, including descriptions of types of harassment, tips on how to
     to create a work            intervene if you witness harassment, and instructions for reporting workplace
     environment                 harassment are available on the Associate Relations Center page on DNA.
     that is free from
     harassment and
     discrimination for           Key Requirements
     all associates:                 Treat everyone you encounter during your workday with respect and dignity.

      Promptly report                Make all employment decisions, including those concerning recruiting, hiring,
      all violations of the          training, compensation, evaluation, promotion, discipline, and termination,
                                     based on business merit without regard to characteristics protected by law.
      Company's Anti-
      Discrimination and Anti-       Do your part to create a work environment that is free from harassment,
      Harassment Policy to           including harassment directed at a person because of characteristics
      your manager, a member         protected by law.
      of the Human Resources         Promptly report all violations of this policy to your manager, a member of
      department, the People         the Human Resources department, the People Center at +1 877-2CALL-HR
      Center, or the Chief            (+1 877-222-5547), the Chief Ethics Officer or the applicable country-
      Ethics Officer.                specific resource listed in the appendix to the Code. Cooperate fully in all
                                     investigations relating to an alleged violation.
      Cooperate fully in all
      investigations relating
      to alleged violations of
                                 Relationships with Supervisors, Co-workers,
      the Company's Anti-
      Discrimination and Anti-   and Subordinates
      Harassment Policy.         While we want to foster a collegial company culture, we also recognize
                                 that personal relationships between associates can negatively impact our
                                 work environment. Thus, we do not permit direct reporting relationships
                                 between family members and do not permit any associate to be
                                 employed in a position that may impact the terms and conditions of the
                                 employment of a family member. In addition, managers must not engage
                                 in sexual or romantic relationships with their subordinates.

                                  Key Requirements
                                     Report if you have a relationship with any other associate of the Company
                                     or the Company's vendors that is or could be perceived as a violation of
                                     Company policy.

                                     Use good judgment to avoid real and perceived conflicts of interest, as well as
                                     inappropriate affection or animosity in the workplace.

14
Definitions                        Conflicts of Interest
     The following definitions          Your activities on the job or in your free time must not conflict with your
     apply for purposes of this         obligations to the Company. While we respect your right to engage in
     "Conflicts of Interest" section    legitimate financial, business, and other opportunities outside of your position
     of the Code.
                                        with the Company, you must avoid even the appearance of a conflict. You
     Field Seasonal Associate           should always consider how your activities might appear and avoid any
     means a seasonal associate
     that works at a tax office         perception of a conflict of interest.
     operated by the Company,
     including associates who           Employment, Consulting, and Volunteering
     prepare tax returns or
                                        If you are employed as a field seasonal associate, all tax returns you
     support associates that
     prepare returns and serve          prepare must be processed in an H&R Block office through BlockWorks
     financial clients.                 or other authorized Company system used with Company permission
     Immediate family means             by the Company's tax professionals, in accordance with the Company's
     spouse, parents, siblings, and     policies, procedures, and fee schedules (including the Company's pricing
     children, including in-laws
                                        and discount policies). This includes tax returns prepared pursuant to any
     and step-relationships, and
     the equivalent relationships       program providing discounted or free tax return preparation for friends
     for domestic partners.             or family members. You may not prepare or assist in the preparation of any
     Member of your household           other tax return, either for a fee or free of charge, except as follows:
     means any person living
     in your household or any              Your own personal tax return; or
     person, whether living in your
     household or not, to whom             Tax returns prepared through the Volunteer Income Tax Assistance
     you provide substantial               (VITA) program or other approved voluntary programs provided that:
     financial support.
                                        		      – you obtain advance written authorization from your manager;
     Material financial interest
     means a partnership interest,      		      – you do not solicit clients for the volunteer program;
     ownership of stock, options        		      – you are not compensated by the volunteer program or the taxpayer;
     to buy stock, or other
     ownership of an equity             		      – the program does not charge any fee to the taxpayer; and
     interest or debt securities        		      – the volunteer work is performed outside of your scheduled
     of a company, but generally
     does not include investments                 hours, offsite, and without the use of Company property.
     of less than one percent of
                                        Managers may not approve any other exception to this policy.
     a publicly held company's
     stock unless it is one of your     If you are employed in any role other than a field seasonal associate,
     material assets. Investments
     in mutual funds and other          you may not prepare or assist in the preparation of any tax return, either
     investment portfolios where        for a fee or free of charge, except as follows:
     investment decisions are
     made by a fund manager                Your own personal tax return;
     typically will not be deemed
     a material financial interest.        Tax returns prepared through BlockWorks or another authorized
     An interest is material if it is
     material to the business in
                                           Company system for Company clients, in accordance with the
     which the investment is made          Company's policies, procedures, and fee schedules (including the
     or if it is one of your               Company's pricing and discount policies);
     material assets.

     Provide services means
                                           Tax returns prepared through the VITA program or another approved
     to provide services as an             voluntary program, subject to the criteria stated above; or
     employee, owner, consultant,
     member of a board of                  Tax returns prepared free of charge for friends and family members up
     directors, or committee, or in        to a limit of five returns.
     any other capacity whether
     paid or unpaid.
                                        You must seek a written exception from the Chief Ethics Officer
                                        to prepare any other tax return.
15
All Associates: Unless you have the prior written authorization of the
                                   Chief Ethics Officer, you may not provide any services to any of the
                                   following entities:

                                      the Internal Revenue Service or any other national, state or local tax
                                      agency in the U.S. or other countries in which we operate;

                                      any enterprise or organization that competes with the Company;

                                      any enterprise or organization that provides services to competitors
                                      of the Company, if those services constitute more than one percent

     Q:
                                      of the annual revenues of the enterprise or organization providing the
                                      services;

                                      any enterprise or organization that does business with the Company,
                                      or that seeks to do business with the Company, if such business
                                      constitutes more than one percent of the annual revenues of that
                                      enterprise or organization; or
     Jane is an H&R Block             any enterprise or organization that is a customer of the Company
     tax professional in the
                                      (other than individual income tax preparation clients).
     office in between client
     appointments. Jane's friend   You must promptly disclose to the Chief Ethics Officer if you have, or
     Mark calls and asks Jane to
                                   own a business that has, an EFIN (or are listed on your spouse's EFIN), or
     prepare his tax return, but
                                   if any member of your immediate family or household is employed by a
     he doesn't want to pay. Can
     Jane prepare Mark's tax       competitor of the Company, has his or her own tax preparation business
     return for free using DIY?    or EFIN, or provides services to any enterprise or organization identified
                                   in this section of this Code. The Chief Ethics Officer, in consultation with
                                   other members of management, will determine whether such activity

      A:
                                   constitutes a conflict of interest on an individual basis.

                                   If you are a government official, employee or agent, you must report this
                                   fact to the Chief Ethics Officer. Even if your position with the government
                                   is determined not to present a conflict of interest, you must refrain from
                                   mingling your public duties and your employment with the Company.

                                   You must seek the authorization or provide the disclosure described above
     No. Jane must prepare
     Mark's tax return through     on an annual basis, regardless of whether prior authorization
     BlockWorks or another         was provided.
     authorized Company
     system, in accordance with
     the Company's policies,        Key Requirements
     procedures, and fee
                                       Any outside employment, consulting, or volunteer activities in which you
     schedules (including the
                                       engage must not conflict with your Company responsibilities.
     Company's pricing and
     discount policies).               Your outside activities must not adversely impact the quality or timely
                                       performance of your duties for the Company, and must not compete with the
                                       Company or its interests.

                                       You may not provide services to competitors or certain other organizations
                                       described in this section without the prior written authorization of the Chief
                                       Ethics Officer.

16
Investments and Other Financial Opportunities
                                     You must disclose in writing to the Chief Ethics Officer, immediately
                                     and annually thereafter, if you or any member of your immediate family
                                     or household:

                                        has any material financial interest in any company that is a client
                                        of the Company, any company owned by an individual client of
                                        the Company, any competitor of the Company or any enterprise or

     Q:
                                        organization that does or seeks to do business with the Company;

                                        has a personal or business relationship with any competitor
                                        of the Company or any enterprise or organization that does or
                                        seeks to do business with the Company (excluding individual tax
                                        preparation clients);

                                        acquires an interest in an investment in which the Company has or is
     John is in the IT department
                                        considering acquiring an interest; or
     at the Company. His wife
     is the president and owner         receives an offer for preferential allocations of stock or to participate
     of a placement agency that
                                        in an initial public offering from any company, organization or
     provides IT employees to
     the Company that work on           financial advisor with which the Company does business or could be
     John's team. Should he             expected to do business.
     disclose this relationship to
     the Chief Ethics Officer?       In addition to their corporate and fiduciary duties, officers and members
                                     of the Board of Directors cannot knowingly have any material financial
                                     interest in any entity with which the Company has a material relationship
                                     or has entered into a material transaction if such interest could be

     A:
                                     expected to give rise to a conflict. Such interests must be reported
                                     promptly to the Company's Chairman of the Board and General Counsel.

                                     If you are in a position to influence purchasing or procurement decisions
                                     or to retain outside firms, you must promptly disclose to the Chief
                                     Ethics Officer any relationship of any kind that you or a member of your
     Yes. If you are in a position   immediate family or household have with the Company's suppliers
     to influence purchasing or      or individuals or entities that are seeking to become suppliers to the
     procurement decisions or        Company. This includes reporting whether you or any member of your
     to retain outside firms, you    immediate family or household works for, is compensated by, or provides
     must promptly disclose
                                     services to such individuals or entities.
     to the Chief Ethics Officer
     any relationship that you,      You, your immediate family, and members of your household may not
     your immediate family, or
                                     receive loans from nor have loans guaranteed by the Company, clients
     members of your household
     have with the Company's         or companies with which the Company does business, unless such
     suppliers or individuals or     loans are made in the ordinary course of business, are of a type that is
     entities that are seeking       generally made available to the public, and are made on market terms
     to become suppliers to          or terms that are no more favorable than those offered to the
     the Company.                    general public.

17
Key Requirements
                                     You must promptly disclose to the Chief Ethics Officer any situation in which
                                     your personal, financial, or business interests appear to conflict with the
                                     Company's interests.

                                     The Chief Ethics Officer, in consultation with other members of management,
                                     will decide on a case by case basis whether a conflict of interest exists and will
                                     determine the appropriate remedy.

                                     Do not take for yourself business opportunities discovered in the course of
                                     your employment with the Company.
     What is BlockPAC?
                                      Do not use the Company's property, information, or position for personal gain.
     The Company sponsors
     BlockPAC, a political
     participation fund, which
     pools contributions from
     directors, franchisees,     Political Contributions and Activities
     executives, and
                                 We respect and encourage your participation in the political process,
     administrative personnel
     and contributes them to
                                 but it must occur on your own time and without the use of Company
     candidates. Participation   resources. We also respect your right to your own political viewpoint,
     in BlockPAC is voluntary;   but when expressing that view, you must avoid the appearance that you
     eligible participants       are speaking or acting for the Company. If you or a member of your
     must not be given favor     immediate family or household currently holds, intends to run for or
     for participating or        becomes appointed to any local, state, national or foreign public office
     penalized for electing
                                 (even if only in an advisory capacity), you must promptly notify the Chief
     not to participate.
                                 Ethics Officer so that the Company can evaluate potential conflicts of
                                 interest or restrictions on the Company's conduct because of
                                 your position.

                                  Key Requirements
                                      Notify the Chief Ethics Officer in advance if you or a member of your
                                     immediate family or household intends to run for a political office or to accept
                                     a political appointment.

                                     Do not make statements on matters of public policy or politics in the name
                                     of the Company unless specifically authorized by the Chief Executive Officer
                                     of H&R Block, Inc. or if doing so is within the scope of your specific job duties
                                     with the Company.

                                      Do not make or authorize any payment, gift, or contribution with Company
                                     funds to any candidate for public office, campaign fund, political party, or
                                     organization except as authorized by the Chief Executive Officer of H&R
                                     Block, Inc. Further, all payments using Company funds for events or activities
                                     involving government officials must be reported to the Company's
                                     General Counsel.

                                      Do not use Company resources in any political campaign.

18
Supplier Relationships
                                    H&R Block's relationships with suppliers are based on ethical and
                                    lawful practices. Following our requirements helps ensure that our
                                    supplier relationships benefit H&R Block while also protecting the
                                    Company's reputation.

                                     Key Requirements
     Reminder Regarding                 Provide competitive opportunities for suppliers to do business with H&R Block.
     Our Policy on                      Protect H&R Block's confidential and proprietary information with a
     Entertainment, Gifts               confidentiality agreement and protect all supplier-provided information to the
     and Gratuities:                    extent that information is protected by a confidentiality agreement. Please
                                        contact the Legal department for approval of any confidentiality agreements
     Do not accept anything in          with vendors.
     value greater than $200
                                        Vendor management is centrally controlled by H&R Block's Sourcing Team.
      (or the equivalent in
                                        Limited exceptions may be granted in writing from the Chief Financial Officer.
     foreign currency) from
     a vendor or potential               Do not solicit or accept loans from companies with which the Company does
     vendor without obtaining           business other than loans made in the ordinary course of business on an arms-
     approval as set forth in the       length basis.
     Company's Entertainment,
                                        In the event you are involved in selecting or managing a vendor in which you
     Gifts and Gratuities Policy,       have a business interest or with which you have a personal relationship, you
     available on the Company's         must report it to the Chief Ethics Officer.
     intranet or other generally
     available area for
     associates located outside
     the United States.

19
Our Assets
                                    We are all responsible for protecting the Company's assets, which
                                    include tangible assets such as buildings, furniture, computers,
                                    equipment, and materials as well as intangible assets such as trade
                                    secrets, goodwill associated with our brand, software, business
                                    processes, and financial and performance information. Theft, misuse,
                                    or intentional or negligent damage of Company assets will not be
                                    tolerated. Misuse includes using Company assets for personal reasons
                                    unless authorized by your manager or Company policy. Unless expressly
                                    authorized by the Company, never use Company assets to promote any
                                    business, product, or service that is not offered by the Company or that
     Reporting Books and
                                    competes with the Company.
     Records Concerns
     Any complaints or              Books and Records and Related Processes
     concerns regarding             The creation and maintenance of fair and accurate business records
     accounting, internal           and management procedures is an integral part of our business and we
     controls, auditing, or
                                    are committed to the highest standard of accuracy and completeness.
     corporate tax matters
     may be reported to the         We are obligated not only by law, but by our commitment to integrity to
     Corporate Secretary at         make and keep books, records, and accounts that accurately and fairly
     corporatesecretary@            reflect our business transactions, and to prepare financial reports and
     hrblock.com or via             financial statements that are full, fair, accurate, timely, and understandable.
     telephone at 			               Because we rely upon accurate business records to make responsible
     +1 816-854-4288, and may
                                    business decisions, all associates are responsible for preparing and
     also be reported to the
     Chief Ethics Officer. Any
                                    maintaining accurate business records. Accurate records include not only
     such reports will be treated   accurate numbers but accurate descriptions of transactions or other
     confidentially. Under          circumstances sufficient to provide full and complete information about
     certain circumstances,         the nature of those transactions and circumstances.
     Federal law protects
     "whistleblowers" who           If you are involved in the preparation of Company financial statements,
     report these types of          you must apply generally accepted accounting principles and other
     complaints in good faith       applicable accounting standards and rules so that the statements
     and prohibits retaliation      accurately and fairly reflect the financial condition of the Company.
     against such individuals.
                                    If you are involved in approving payments by the Company, do not
                                    approve any payment if any part of it is to be used for a purpose other
                                    than described by the supporting documents. If you have a question
                                    about the authenticity or accuracy of supporting documents, or if you
                                    have concerns about the propriety of the payment, do not approve the
                                    payment until your concerns are resolved by your manager, another
                                    senior member of management, or the Legal department.

                                    If you have any reason to believe that the Company's books and records
                                    are being maintained in an inappropriate manner, that the true nature
                                    or amount of any transaction is being concealed, or that the Company
                                    is otherwise misrepresenting its financial condition, budgets, projected
                                    performance, forecasts or related analysis (whether intentionally,
                                    negligently or due to a deficiency in or noncompliance with internal
                                    accounting controls), you must report it.
20