COLORADO FOOTBALL PAC-12 MEDIA DAY NOTES 2021
Page content transcription
If your browser does not render page correctly, please read the page content below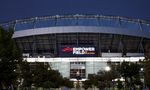 2021 COLORADO FOOTBALL QUICK FACTS
    2021 COLORADO Schedule                                             series              2020 Results                             (Won 4, Lost 2; 3-1 Pac-12)
     S     3    NORTHERN COLORADO                              10- 2- 0                    N 7      *UCLA                                         W 48-42            554
     S    11    Texas A&M (Empower Field at Mile High, Denver) 6- 3- 0                     N 14 *at Stanford                                      W 35-32              0
     S    18    MINNESOTA                                       3- 0- 0                    N 21     *ARIZONA STATE                                              Canceled
     S    25    *at Arizona State                               3- 8- 0                    N 28     *at Southern California                                     Canceled
     O     2    *SOUTHERN CALIFORNIA                            0-14- 0                    N 28     SAN DIEGO STATE                               W 20-10              0
     O    16    *ARIZONA (Family Weekend)                      15- 8- 0                    D 5 *at Arizona                                        W 24-13              0
     O    23    *at California                                  4- 6- 0                    D 12 *UTAH                                             L 21-38              0
     O    30    *at Oregon                                      9-13- 0                    D 19 *Oregon                                                         Canceled
     N     6    *OREGON STATE (Homecoming)                      5- 6- 0                    D 29     Texas (Alamo Bowl)                             L   23-55      10,822
     N    13    *at UCLA                                        5-11- 0                    (San Diego State replaced USC)
     N    20    *WASHINGTON                                     6-12- 1
     N    26    *at Utah                                       32-32- 3
     D     3    Pac-12 Championship (at Las Vegas)                                         *—Pac-12 game

Head Coach: Karl Dorrell (UCLA '86)                                                          2020 Record: 4-2
 Record at Colorado: 4-2 (one season)                                                          Pac-12: 3-1 (2nd/6, South Division)
 Career I-A Record: 39-29 (six seasons)                                                        National Ranking: N/A
 Office Telephone: 303/492-5330         Twitter: k_dorrell                                     Bowl: Alamo (vs. Texas, L 23-55)
Location: Boulder, Colo. (Pop., 106,567)                                                     President: Mark Kennedy (St. John's [Minn.] '78)
Enrollment: 34,975 (full-time)                                                               Chancellor: Dr. Phil DiStefano (Ohio State '68)
Nickname: Buffaloes                     Mascot: Ralphie VI (live buffalo)                    Athletic Director: Rick George (Illinois '82)
Conference: Pac-12                      Colors: Silver, Gold & Black                         Football Contacts:
All-Time Record: 714-517-36 (131 seasons)                                                    Assoc. AD/Sports Information: David Plati (303/492-5626;
Website: CUBuffs.com Twitter/Instagram: @cubuffs, @CUBuffsfootball                              david.plati@colorado.edu)
Stadium: Folsom Field (50,183; natural grass/opened in 1924)                                 Assistant AD/Sports Information: Curtis Snyder (720/218-4796)
Program Quick Notes: The 2021 season will be the 132nd of intercollegiate football at Colorado; CU is 714-517-36 all-time, 26th in overall
wins and 37th in winning percentage (.578) ... Colorado opponents combined for a 35-31 record in 2020 ... CU will play Northern Colorado for
just the second time since 1934 and Minnesota for the fourth time, and for the first time since 1992 … The Buffs will host Texas A&M on
September 11 in Denver, the first meeting between the two since 2009 (CU won in Boulder, 35-34), when both were still members of the Big 12
Conference ... Colorado has had its last 119 games televised nationally or regionally, upping its total to 297 (out of 376) dating back to 1990
(79%); 68 of CU's last 74 regular season non-conference games (92%) have also been on the tube ... CU has been ranked 305 times in its
history, the 29th most all-time ... Since 1989, CU has played the 12th most ranked teams in the nation (140); Alabama has played the most
(166). Only Washington has played more in the Pac-12 (141), while USC has played 139 ... CU's 47 wins over ranked teams dating back to '89
are tied for the 23rd most in the nation (sixth in the Pac-12, behind USC 73, Oregon 63, Washington 55, UCLA 54 and Stanford 50); all-time,
Colorado's 70 wins over ranked teams are the 23rd most in history ... Through the Spring '20 semester, the team owned a 2.79 cumulative
grade point average (its best ever), with 22 straight semesters over a 2.5 (2.85 for the spring, another best; data collected since 1996).

     Lettermen Returning: 65 (32 offense, 29 defense, 4 specialists)                                Lettermen Lost: 20 (9 offense, 8 defense, 3 specialists)
               Career/2020 starts in parenthesis; calculated by those with six-plus starts in 2020 or by who played the majority of snaps at a position.]
Starters Returning (17; three or more starts/most snaps)—Offense 9 (tie at LG): TB Jarek Broussard (5/5), LG Chance Lytle (3/3), RT Frank
 Fillip (8/6), LG Kary Kutsch (16/4), C Colby Pursell (20/3), RG Casey Roddick (6/6), TE Brady Russell (16/2), WR La'Vontae Shenault (3/3),
 WR Dimitri Stanley (16/6). Defense 8: CB Mehki Blackmon (11/6), LCB Christian Gonzalez (6/6), ILB Nate Landman (29/15), DE Terrance Lang
 (16/4), S Isaiah Lewis (5/5), NT Jalen Sami (13/2), OLB Guy Thomas (4/4), OLB Carson Wells (22/16).
Others Returning With Significant Starting/Game Experience (19; any previous starts listed)— WR Daniel Arias (2/2), WR Maurice Bell
 (2/2), CB Nigel Bethel, TB Ashaad Clayton, DL Jeremiah Doss, TB Alex Fontenot (11/0), WR Jaylon Jackson, DE Janaz Jordan (6/4),
 QB Brendon Lewis, TE Matt Lynch (1/1), DB Chris Miller (4/2), OLB Jamar Montgomery (1/1), S Mark Perry (3/2), ILB Quinn Perry,
 WR Brenden Rice (1/1), TE C.J. Schmanski (3/3), DE Na'im Rodman (3/1), TB Deion Smith, ILB Jonathan Van Diest (6/1).
Starters Lost (6)—Offense 3: WR K.D. Nixon (23/4), QB Sam Noyer (6/6), LT Will Sherman (27/6). Defense 3: DE Mustafa Johnson (27/6),
 ILB Akil Jones (11/5), S Darrion Rakestraw (17/6),
Others Lost With Significant Starting/Game Experience (3; any previous starts listed)—CB Tarik Luckett (2/2), TB Jaren Mangham (2/1),
 CB K.J. Trujillo (7/1).
Specialists Returning (4)— SN Derek Bedell, PK Evan Price, P Josh Watts, PK Mac Willis.
Specialists Lost (3)— SN Travis Drosos, PK Tyler Francis, PK James Stefanou.
Other Special Team Players Returning (11; Coverage/Return/FG PAT Units)— S Curtis Appleton, WR Daniel Arias, TB Joe Davis,
 OLB Joshka Gustav, WR Jaylon Jackson, S Anthony Lyle, TE Nico Magri, TE Alec Pell, S Ray Robinson, S Toren Pittman.
Stat Rankings A look where CU ranked statistically as a team in 2020 in both the Pac-12 and NCAA (both include bowl stats):
  Pac12 NCAA       Category                       Stat        Pac12 NCAA        Category                       Stat      Pac12 NCAA        Category                       Stat
    3rd    23rd    RUSHING OFFENSE ........... 212.3             8th    84th    RUSHING DEFENSE ........... 181.2             4th   11th   PUNT RETURNS ............... 14.4
   10th    87th    PASSING OFFENSE ............ 201.5            8th    71st    PASSING DEFENSE ........... 239.2             6th   74th   KICKOFF RETURNS ........... 19.6
    5th    48th    TOTAL OFFENSE ................ 413.8          7th    76th    TOTAL DEFENSE ................ 420.3          7th   89th   NET PUNTING ................... 37.3
    7th    48th    3rd DOWN EFFICIENCY...... 42.7                1st    13th    3rd DOWN EFF DEFENSE ... 31.8                 9th   97th   TURNOVER MARGIN......... -0.50
    9th    63rd    SCORING OFFENSE ........... 28.5              8th    77th    SCORING DEFENSE ........... 31.7              5th   31st   TIME OF POSSESSION ...... 31:34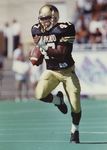 2021 COACHING STAFF
Head Coach                                    Karl Dorrell (UCLA '86)                 Defensive Blitz/Offensive Front Specialist William Vlachos (Alabama '11)
 Assistant to Head Coach / Operations Asst.   Emily Funke (Texas A&M '19)             General Manager                              Bob Lopez (Illinois State '77)
Offensive Coordinator / Receivers             Darrin Chiaverini (Colorado '99)        Director of Player Personnel                 Chandler Dorrell (Vanderbilt '17)
Passing Game Coordinator / Quarterbacks       Danny Langsdorf (Linfield '95)           Assistant Director of Player Personnel      Andy Wang (Kentucky '17)
Offensive Line                                Mitch Rodrigue (Nicholls State '88)      Lead Recruiting Assistant                   D.J. Bryant (James Madison '12)
Running Backs                                 Darian Hagan (Colorado '96)              Recruiting Assistant (Communications) Emily Giusti (Ohio State '20)
Tight Ends                                    Bryan Cook (Ithaca '98)                  Recruiting Assistant                        Harding Harper (Vanderbilt '16)
Defensive Coordinator / Defensive Line        Chris Wilson (Oklahoma '92)              Recruiting Assistant                        Brandon Kronethal (Penn State '20)
Defensive Passing Game Coord. / Safeties      Brett Maxie (Texas Southern '85)         Recruiting Assistant (On-Site Visits)       TBA
Cornerbacks                                   Demetrice Martin (Excelsior '06)         Recruiting Assistant (Volunteer)            Deontrae Cooper (CSU-Pueblo '15)
Inside Linebackers                            Mark Smith (Hardin-Simmons '00)         Director of Football Video                   Jamie Guy (Cincinnati '98)
Outside Linebackers                           Brian Michalowski (Arizona State '11)    Analyst Manager (Video)                     Cece Yeh (California '21)
Offensive Graduate Assistant                  Jason Grossman (Akron '19)               Creative Services Manager                   John Snelson (Colorado '11)
Offensive Graduate Assistant                  Donovan Williams (Louisiana '16)         Graphic Designer                            Bo Savage (Bethany College '15)
Defensive Graduate Assistant                  Connor Boyd (Alabama '18)               Director of Strength & Conditioning          Shannon Turley (Virginia Tech '00)
Defensive Graduate Assistant                  Aziz Shittu (Stanford '16)               Asst. Strength & Conditioning Coach         Darius Reese (San Jose State '14)
Director of Football Operations               Bryan McGinnis (San Jose State '07)      Asst. Strength & Conditioning Coach         Andy Ward (Cal State Stanislaus '09)
 Asst. Director of Football Operations        Scott Unrein (Colorado '11)              Asst. Strength & Conditioning Coach         Scott Sacuskie (Portland State '03)
Quality Control/Offense                       Reggie Moore (UCLA '91)                 Asst. Sports Dietitian (Football)            Colby Wolf (Rhode Island '16)
Quality Control/Offense                       Matt Butterfield (Colorado '10)         Student Assistant Coach: Curtis Chiaverini
Quality Control/Defense                       Jeff Smart (Colorado '09)               Volunteer Offensive Assistant: Deontrae Cooper (CSU-Pueblo '15)
Director of Quality Control/Special Teams     Chris Reinert (Vanderbilt '09)          Volunteer Offensive Assistant: Kolter Smith

STAFF CHANGES Four changes on the full-time coaching staff from 2020: Chris Wilson was named defensive coordinator after Tyson Summers
was not retained (Wilson will continue to coach the defensive line); Brett Maxie added defensive passing game coordinator to his duties as safeties
coach; Mark Smith was named inside linebackers coach (the position Summers coached); and Bryan Cook was promoted from quality control/defense
to tight ends coach, replacing Taylor Embree (who took a position with the New York Jets). In addition, Shannon Turley replaced Drew Wilson as
strength and conditioning coach (Wilson's contract was not renewed).

                                                                  2021 LETTERMAN PICTURE
Colorado has 65 lettermen returning for the 2021 season (62 from the 2020 team, two from 2019 and one from 2017); they break down into 32 on
offense, 29 on defense and five specialists; the Buffs lose 20 lettermen off the 2020 squad (9 offense/8 defense/3 specialists). CU will return 17 starters
from 2020 (9 offense—three players started three games each at two receiver and an offensive line positions/8 defense), losing six (3 offense/3 defense);
the starter count was based off 14 players with three plus-starts on the offensive side of the ball. The 2020 starters are listed in bold (three or more
starts); *—denotes letters earned primarily on special teams; QIS—quit in season. The breakdown:
OFFENSE
Position     Returning (32)                                                                                   Lost (9)
WR           La'Vontae Shenault, Daniel Arias, Brenden Rice
WR           Maurice Bell, Montana Lemonious-Craig, Jake Groth                                                K.D. Nixon
WR           Dimitri Stanley, Jaylon Jackson, Chris Carpenter                                                 Alex Smith
LT           *Jake Wiley                                                                                      Will Sherman
LG           Kary Kutsch, Kanan Ray, Austin Johnson (from 2019)
C            Colby Pursell, Josh Jynes
RG           Casey Roddick, Chance Lytle, *Carson Lee
RT           Frank Fillip                                                                                     Valentin Senn
TE           Brady Russell, C.J. Schmanski, Matt Lynch, Nico Magri, *Alec Pell, Jared Poplawski (from 2017)   Nick Fisher, *Luke Stillwell (from 2019)
QB           Brendon Lewis                                                                                    Sam Noyer, Tyler Lytle (QIS)
TB           Jarek Broussard, Ashaad Clayton, Joe Davis, Jayle Stacks, Alex Fontenot (from 2019),             Jaren Mangham
                Deion Smith (from 2019)
DEFENSE
Position     Returning (29)                                                                                   Lost (8)
OLB          Carson Wells, Joshka Gustav, *Devin Grant
DE           Terrance Lang, Justin Jackson
NT           Jalen Sami, Janaz Jordan, Lloyd Murray, Jr.                                                      Austin Williams
DE/DT        Na'im Rodman, Jeremiah Doss                                                                      Mustafa Johnson
ILB          Nate Landman, Quinn Perry, *Marvin Ham                                                           Devin Lynch
ILB          Jonathan Van Diest, *Mister Williams, *Alvin Williams                                            Akil Jones, *Chase Newman (from 2019)
OLB          Guy Thomas, Jamar Montgomery
CB           Christian Gonzalez, Nigel Bethel
SS           Isaiah Lewis, Chris Miller, Mark Perry, *Ray Robinson, Curtis Appleton                           K.J. Trujillo
FS           Toren Pittman, *Anthony Lyle                                                                     Derrion Rakestraw
CB           Mekhi Blackmon, *Jaylen Striker                                                                  Tarik Luckett
SPECIALISTS
Position     Returning (4)                                                                                    Lost (3)
P            Josh Watts
PK           Evan Price (PK/KO), Mac Willis (KO)                                                              James Stefanou (PK), Tyler Francis (PK; from 2019)
SN           Derek Bedell                                                                                     Travis Drosos                    `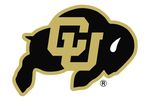 PARTICIPATING PLAYER BIO / PAC-12 MEDIA DAY

  53 NATE LANDMAN, ILB                                                        6-3, 235, Sr.-2, 4L, Danville, Calif. (Monte Vista)

AT COLORADO: He is bidding to become the first player in CU history to lead the team in tackles for four seasons
(overall and consecutively) … He has earned various levels of All-America and All-Pac-12 accolades the last three
seasons, and elected to use his extra season of eligibility granted by the NCAA for all student-athletes due to the
pandemic … He has earned either the Zack Jordan Awards (MVP) or the Dave Jones Award (outstanding defensive
player) each of the past three seasons … He has played in 40 career games with 29 career starts … He has 338
career tackles, 35 tackles for loss including 11 sacks, another 27 tackles for no gain, 13 pass break-ups, 11
quarterback hurries, three interceptions, three forced fumbles, two fumble recoveries and 46 third down stops,
which include a CU record eight fourth-down stops … He ranks 10th in CU history in total tackles, seventh in
unassisted tackles (233), 12th in tackles for loss, 32nd overall and 11th by inside linebackers in sacks and third
in third down stops … He was just the sixth player to record 250-plus tackles over two seasons in 2018-19 (123
in 2018, 137 in 2019), and he became just the third player in CU history to average 10-plus tackles per game for
three straight seasons, joining Barry Remington (1984-86) and Greg Biekert (1990-92).
This Season (Sr.‐2)—Named second-team Preseason All-American by Phil Steele's College Football (which ranked him the No. 8 inside
linebacker in college football and the Buffs inside backer group the seventh-best nationally … Athlon named him third-team Preseason All-
American … Earned Preseason First-Team All-Pac-12 honors from Athlon, Phil Steele's College Football and Lindy's College Football, the latter
of which named him the No. 9 inside linebacker nationally … One of 90 players on the preseason watch list for the Chuck Bednarik Award (top
defensive player) … One of 42 players on the official watch list for the Lott IMPACT Trophy (Integrity, Maturity, Performance, Academics,
Community and Tenacity) … CU's official nomination for the Danny Wuerffel Award (community service) … Collegefootballnews.com ranked
him the No. 30 player in the Pac-12 with the caveat that he would be ranked higher if not returning from an Achilles injury.
2020 (Sr.)—Named second-team All-American by both the Football Writers Association of America and Phil Steele's College Football … Was
first-team All-Pac-12 by the Associated Press, Pac‐12 Coaches, Bay Area News Group and Phil Steele's College Football … Named the Colorado
Sports Hall of Fame Male College Athlete of the Year (all sports) and given a similar honor of Colorado College Athlete of the Year by Mile High
Sports Magazine … Given the Colorado Defensive Player of the Year by the Colorado Chapter of the National Football Foundation … Named to
the East-West Shrine Virtual Team as the All-Star game didn't take place … Given the team's Zack Jordan Award as the most valuable player …
Named one of 16 semifinalists for the Dick Butkus Award as the nation's top linebacker … One of 24 semifinalists for the Lott IMPACT Trophy
(integrity, maturity, performance, academics, community and tenacity) … On the watch lists for the Bronko Nagurski Award and Chuck
Bednarik Awards, both given to the nation's top defensive player … Started the first five games of the season before being injured late in the
first half of the regular season finale against Utah and missed the Alamo Bowl … Had 61 tackles (12.3 per game), 10 total tackles for loss
including five sacks and seven more tackles for no gain, 13 third down stops including two on fourth down, three quarterback pressures, one
fumble recovery and one pass breakup … Saw action on four special teams units, primarily on punt coverage and field goal block … Earned
four national defensive player of the week nods, from the Walter Camp Foundation and Bronko Nagurski Award for the San Diego State game
and from the Bednarik Award and collegesportsmadness.com for the Arizona game … Named the Pac-12 Defensive Player of the Week three
times, by the media for the Stanford and San Diego State games and from collegesportsmadness.com for those two games plus the Arizona
game … Coaching staff named him the defensive player of the game against UCLA, Stanford and San Diego State … Opened the season against
UCLA with nine tackles, three third down stops and two tackles for zero … At Stanford he had 17 tackles with one for a loss, a third down stop
and fumble recovery, which came on the game's final play to secure the win … Against San Diego State, he had 11 tackles, four for a loss with
three sacks, four third down stops and one pass breakup … At Arizona he again had 17 tackles with three for a loss with one sack, and four
third down stops … In the first half against Utah prior to his injury, he had seven tackles, one sack and a third down stop … In the preseason,
he was named third-team Preseason All-American by Phil Steele's College Football (which also ranked him as the No. 11 inside linebacker in
the nation) … Preseason First-Team All-Pac-12 by Athlon, Lindy's College Football, Phil Steele, Street & Smith's, collegefootballnews.com … Rated
as the No. 12 inside 'backer by Lindy's … Collegefootballnews.com named him the No. 8 player overall in the Pac-12.
2019 (Jr.)—Named an honorable mention All-American by Phil Steele … Was first-team All-Pac-12 by the AP, Pac-12 Coaches and Phil Steele
… Given the team's Dave Jones Award as the Outstanding Defensive Player for the second straight season … Named a team captain at the end
of the season … Was the co-Defensive Player of the Year and earned first-team honors on the Colorado Chapter of the National Football
Foundation All-Colorado team … Finished the season with 137 tackles, 112 solo, with eight tackles for loss including two sacks, 15 third down
stops, five pass break-ups, five tackles for zero, four quarterback hurries and one interception … He also led the team on defense with 785
plays … His 137 tackles are the most since Jordon Dizon had 160 in 2007 and tied for 14th most in a season in CU history, 12th by a linebacker
… His 112 solo tackles are the second most in a season in CU history behind Dizon's 120 in 2007 and he's just the fourth player to hit the 100
mark for solo tackles in a season … He had more tackles than the second- and third-leading tacklers on the team, the first time that's happened
at CU dating back to 1964 when tackles first became a stat … He was the team's nominee for Pac-12 Defensive Player of the Week four times
against Nebraska, Oregon, UCLA and Washington … He was the nominee for the Colorado Chapter of the National Football Foundation Player
of the Week against Oregon, UCLA and Washington … Against the Huskies, he earned the College Sports Madness Pac-12 Player of the Week
honor … He was named a captain four times throughout the season, for the Colorado State, Arizona, Washington State and Stanford game
weeks … He earned the team's Defensive Player of the Game three times against Nebraska, Oregon and UCLA … He had double-figure tackles
in eight games and nine tackles in three of the other four games (his season low was eight) … He had a season and career high 16 tackles
against Oregon, all solo stops, tied for the fifth most in CU history and most since Dizon had 17 against Colorado State in 2007 … He had 15
tackles twice, against Air Force and UCLA, and 14 tackles on one occasion, against Nebraska … He had two tackles for loss and four third down
stop s against UCLA … Against Washington he had 10 tackles, one for a loss with two pass break-ups and an interception … He was on three
postseason award watch lists in the preseason, the Chuck Bednarik, Dick Butkus and Bronko Nagurski awards … Also earned preseason
                                                                                                                                   CONTINUED …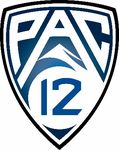 LANDMAN / 2-2-2
(2019 continued) second-team All-America honors by College Football America … Was named first-team preseason All-Pac-12 by Phil Steele
and second team by the Pac-12, Athlon and Lindy's … Phil Steele named him the No. 22 inside linebacker nationally … He led the defense
throughout the spring with 21 tackles combined in the two scrimmages and spring game (had 13 in the latter with two sacks, three TFL's and
two third down stops).
2018 (Soph.)—Midseason First-Team All-American by Pro Football Focus … Second-Team All-Pac-12 by the Associated Press and Phil Steele's
College Football and honorable mention by the league coaches … One of 20 quarterfinalists for the Lott IMPACT Trophy … Named to the
Colorado Chapter/NFF All-Colorado First-Team and with Mustafa Johnson, won the team's Dave Jones Award given to the Outstanding
Defensive Player(s) … His two interceptions ranked 13th in the Pac-12 and also led the team, the first time a linebacker did outright at CU
since 1979 (Bill Roe) … Started all 12 games and played 619 snaps on defense … Led the team with 123 tackles and had 13 tackles for loss and
four sacks, and 12 more tackles for no gain … Had 10 third down stops, including two on fourth down, five pass breakups, three quarterback
pressures, two interceptions, two forced fumbles and a fumble recovery … Had seven games with double-digit tackle totals and four games
with 13-plus tackles … His 13 tackles for a loss were the most TFL's for the team's leading tackler since Thaddeus Washington also had 13 in
2005 … Opened the season with 14 tackles, an interception, pass breakup with one tackle for loss and another for no gain against Colorado
State in the season opener … He was named Pac-12 Defensive Player of the Week by both the league and College Sports Madness … The 14
tackles is the most for a linebacker in their first career start … Against Nebraska, he again had 14 tackles and one interception and added two
tackles for a loss, three third down stops including one on fourth down and a forced fumble … Named the National Defensive Player of the
Week by the FWAA/Bronco Nagurski Award and was the National Football Foundation Colorado Chapter Defensive Player of the Week … Had
a career high 19 tackles against Utah with one for a loss and two others for no gain … Had four tackles for loss with two sacks and 13 tackles
against Oregon State … Selected as the winner of the Dick Anderson Award for outstanding toughness by the coaching staff following spring
practices … In the team's strength and conditioning testing at the end of the spring semester he power cleaned 355 pounds, tying for team lead
(and 10 pounds off the program record), and squatted 475 pounds (tying for the fourth-best on the team).
2017 (Fr.)—He saw action in seven games on defense, but in 11 games overall adding in his special teams play … His contributions increased
as the season went along, as 59 of his 79 snaps played on defense came in the final two games … Recorded 17 total tackles on the season,
including four for losses that were just two off the team lead despite playing at least 715 fewer snaps than any of the other three players on
the team who had more tackles for a loss … Was credited with three more tackles for no gain, had eight third down stops, one quarterback
pressure, one forced fumble and two pass breakups … Added another two tackles, both unassisted, on special teams play where he earned 13
total points, the fifth most on the team … In his first career action on defense, playing three snaps against Texas State, he recorded two tackles
and had one tackle for a loss … He also had a tackle and a third down stop against No. 7 Washington when he saw five snaps on the defensive
side … In seven snaps on defense at No. 15 Washington State, he had one tackle, two third down stops and a quarterback hurry … At Arizona
State he had two tackles in two snaps on defense; one of them going for no gain on a fourth-and-one for the Sun Devils at their own 49-yard
line in the second quarter … The very next week against No. 15 USC, he blocked a punt in the third quarter that was the first full block at
Colorado since ILB Doug Rippy had two at Toledo in 2009; his play gave the Buffs the ball at the one-yard line and led to a TD to cut the USC
lead down to 27-14 … He also saw 19 snaps from scrimmage on defense against USC and finished with three tackles, including one for a loss
of one yard on a third-and-five with under six minutes to play in the fourth quarter, and he had two third down stops versus the Trojans …
Closed out the season by playing 40 snaps at Utah when he posted eight tackles, two that went for losses and he had another two for no gain,
and he also broke up two passes and had one third down stop.
HIGH SCHOOL—Scout.com rated him as the No. 5 outside linebacker prospect in California and No. 7 in the west … Played for Mustang head
coach Craig Bergman where he earned East Bay Athletic League MVP honors as a two-way starter at linebacker and receiver … The San Jose
Mercury News and East Bay Times selected him as its East Bay Defensive Player of the Year, as did MaxPreps on its All-NorCal High School
Football Teams … Sports Stars Magazine selected him as the NorCal Defensive Player of the Year … He was selected by the San Francisco
Chronicle to its All-Metro first-team defense … Helped the Mustangs to a 12-1 record, capture its first EBAL title since 2005 and win the CIF-
North Coast Section Division I championship game ... In that title game he helped Monte Vista beat Antioch, a team that featured the nation's
No. 1 overall prospect in running back Najee Harris (Alabama signee), 42-18 by catching three passes for 31 yards while recording three
tackles for a loss and one forced fumble on defense ... In his three playoff games, he posted a combined 8.0 tackles for losses and 1.5 sacks
while on offense he had 12 catches for 144 yards and four touchdowns ... Overall for his senior season he caught 38 passes for 577 yards and
seven touchdowns in addition to throwing for a pair of scores ... Was a terror on defense and recorded 32 tackles for a loss, including having
multiple stops behind the line of scrimmage in 10-of-13 games … He caught three touchdown passes in a first-round win over Irvington in the
North Coast Section Division I playoffs to give Monte Vista its first playoff victory since 2012 ... One of his touchdown passes was in a playoff
victory over Heritage that put Monte Vista into the championship game ... As a junior he received honorable mention All-Metro accolades as a
linebacker from the San Francisco Chronicle and was a first-team All-EBAL selection when he led the Mustangs to a 7-4 record ... That year he
had nine tackles for a loss, six sacks, five pass breakups and he forced four fumbles ... As a sophomore he was an honorable mention selection
to the All-EBAL team … Outside of football he was on the baseball and rugby teams.
ACADEMICS—He is majoring in both Management and Marketing from CU's Leeds School of Business … Earned honorable mention Academic
All-Colorado honors from the state's NFF chapter as a freshman.
PERSONAL—He was born November 19, 1998 in Zimbabwe, Africa where his father, Shaun, played international rugby ... His brother,
Brendan, played tight end as a true freshman at Arizona State in 2014 before transferring while his sister, Ocean Trail, swam for Oregon State's
team from 2009-13.
                                     TACKLES
Season              G     Plays      UT    AT — TOT      TFL     Sacks     TZ 3DS Hurr      FR      FF PBU Int
2017                 7       79      11     6   — 17      4- 7      0- 0      3     8      1     0     1     2     0
2018                12      619      61    62   — 123    13-47      4-33     12    10      3     1     2     5     2
2019                12      785     112    25   — 137     8-35      2-20      5    15      4     0     0     5     1
2020                 5      298      49    12   — 61     10-17      5-10      7    13      3     1     0     1     0
Totals            36   1,781 233 105 — 338 35-106                  11-63      27 46 11           2      3 13        3
ADDITIONAL STATISTICS—Interception Return Yards: 2-22, 11.0 avg., 22 long, 0 TD. Special Team Tackles: 2,0—2 (2018); 2,0—2 (2020).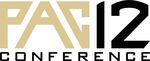 PARTICIPATING PLAYER BIO / PAC-12 MEDIA DAY

  14 DIMITRI STANLEY, WR                                                       6-0, 195, Soph.-2, 3L, Aurora, Colo. (Cherry Creek)

AT COLORADO: Has seen action in 21 career games with 16 starts including the 2020 Alamo Bowl … Has 51 career
receptions for 604 yards and three touchdowns … Has caught a pass in 11 straight games counting the Alamo Bowl and
in 19 of the last 20 games dating back to his true freshman season … Has returned punts the last two seasons with 17
returns for 122 yards, an average of 7.2 per return, and a long of 26 yards … Has six career rushes for 12 yards … Has
career totals of 616 yards from scrimmage and 738 all-purpose yards … He and his father (Walter) are one of just three
father-son tandems to both score touchdowns at Colorado, joining Larry and Matt Brunson and Marc and Ryan Walters
… Also participated in outdoor track & field for the spring 2021 season.
2020 (Soph.)—Named honorable mention All-Pac-12 by the Pac-12 Coaches ... Started all six games including the Alamo
Bowl … Led the team in receiving yards during the regular season and was second in receptions with 16 catches for 249
yards and one touchdown … Also returned nine punts for 75 yards, an average of 8.3 yards per return, with a long of 26
and had one rush for minus-one yard to give him 248 yards from scrimmage and 326 all-purpose yards … Had six catches
in each of the first two games against UCLA (66 yards) and Stanford (126 yards), picking up a 55-yard scoring pass from
Sam Noyer against the Cardinal, when the CU coaches named him the Offensive Player of the Game … Also had two
catches for 44 yards, including a 32-yard reception from Noyer, at Arizona … Had four catches for 86 yards against Texas in the Alamo Bowl, leading
the Buffs in receiving yards and second in receptions, and had one punt return for two yards … Caught a pass in all six games and multiple passes in
four of the six games including the Alamo Bowl.
2019 (Fr.‐2)—Played in all 12 games and started eight games, including six of the first seven on the season … He was named Freshman All-Pac-12 by
SB Nation and was on the watch list for Freshman All-American by the Football Writers Association of America … He had 29 catches for 312 yards and
two touchdowns and added four rushes for 14 yards and eight punt returns for 47 yards on special teams … He and his dad, Walter, became the third
father-son tandem in CU history to score touchdowns and the fourth to score any points … Walter had five touchdowns in the 1981 season, and they
join Larry and Matt Brunson and Marc and Ryan Walters on the touchdown front and Dick and Blake Anderson as Dick Anderson kicked two PATs in
1967 … He had at least one catch in 11 of CU's 12 games and had multiple catches nine times with a season high of five receptions for 35 yards and a
touchdown against Air Force … He caught four passes for 75 yards and a touchdown against Arizona … He also had three receptions for 52 yards
against Washington, including back-to-back catches of 27 and 18 yards on the final drive of the game, the first catch coming on 3rd-and-16, both critical
plays allowing the Buffs to run the final 5:09 off the clock in the Buffs 20-14 win … At the time of his 27-yard catch on third down, Washington still had
all three time outs with more than three minutes on the clock … In the two scrimmages and spring game, he had 13 catches for 180 yards and a
touchdown … He led the team with seven catches for 98 yards and a touchdown in the spring game.
2018 (Fr.)—Dressed for 10 games, played in three and started two … Took advantage of new NCAA rule playing in four or fewer games which
earned him a redshirt and a second year as a freshman … Had six catches for 43 yards … Played in the Colorado State, Washington and
Washington State games … Had three catches each against Washington (24 yards) and Washington State (19 yards).
TRACK & FIELD: Participated with the track & field team for the first time in the spring of 2021 … Ran the 100-meters and 4x100-meters … Was the
lead leg for the 4x100-meters at the Air Force Twilight open (along with teammate Mark Perry, who ran the second leg) in a time of 40.11, which was
the best performance for CU this season and the sixth best season mark in CU history … Ran the 100-meters twice, a 10.80 at the Air Force Twilight
Open and a 10.85 at the CU Invitational.
HIGH SCHOOL—Was rated as a 4-star recruit and the top prospect in the state of Colorado by 247Sports.com … Scout.com rated him as a 3-star
prospect and the No.1-ranked athlete in the state … 247Sports.com rated him as a 3-star recruit and No. 3 in Colorado … Selected to the Denver Post's
2017 All-Colorado football team … Was a first-team All-State selection by CHSAA and Max Preps as a senior and a 2016 All-Colorado pick by Six Zero
Strength/Mile High Sports Magazine … Under coach Dave Logan, a 1975 first-team All-American at Colorado, the Bruins went 9-3 his senior year and
reached the CHSAA 5A quarterfinals, 9-4 as a junior and advanced to the state semifinals and 10-3 as a sophomore, again falling in the state semifinals
… In his prep career he had 183 receptions for 2,588 yards (14.1 per) and 36 touchdowns … As a senior, he posted 81 receptions for 1,192 yards
receiving (14.7 per catch, 99.3 per game) with 20 TDs and a long of 72 … Also had nine carries for 27 yards and was 3-of-5 passing for 74 yards and a
touchdown … Totaled 1,526 all-purpose yards, tacked on 12 tackles, including one for a loss on defense, punted 16 times for 578 yards with a long of
45, had 204 yards on 12 kickoff returns and 103 yards on 10 punt returns … As a junior, he caught 65 passes for 970 yards (14.9 per catch, 74.6 per
game) with 13 TDs and a long reception of 80 yards … Totaled 1,371 all-purpose yards that season, had eight tackles and rushed eight times for 87
yards and two TDs … As a sophomore, he caught 31 passes for 379 yards (12.2 per catch) with three TDs and a long reception of 47 yards … Also played
basketball, where he led the Bruins in points (12.1 per game), assists (2.3) and steals (2.1) as a senior … In track, he helped Cherry Creek to the Class
5A state title in the 4x100-meter relay (42.46 seconds) while individually he placed fourth in the 100-meter dash (10.90) and fifth in the 200 (22.30)
… Posted a 10.72 100-meter time in the prelims of the Class 5A state meet.
ACADEMICS—He is majoring in Psychology at Colorado.
PERSONAL—He was born October 23, 1999 in Denver … Hobbies include hanging out with friends, going to the movies and playing basketball … He
also intends to run track for Colorado in the spring … His father, Walter, was a wingback at CU who lettered in 1980 and 1981; his 352 receiving yards
(25.1 yards per catch) and two touchdowns led the Buffs in 1981 (he also had 166 yards rushing) … In the opener against Texas Tech that season, the
elder Stanley had five receptions for 222 yards, still tied for the second-most single-game receiving yards in school history (he finished his career with
451 yards rushing and 28 receptions for 490 yards with five touchdowns (three receiving, two returns).
                            RECEIVING                         High Games      RUSHING                           High Games
Season             G    Att    Yds Avg. TD Long             Rec Yds         No. Yds Avg. TD Long                Att Yds
2018                3     6     43      7.2    0     11       3     24         1     -1 -1.0       0     -1       1     -1
2019              12     29    312 10.8        2 38t          4     75         4    14     3.5     0      8       1      8
2020                5    16    249 15.6        1 55t          6 126            1     -1 -1.0       0     -1       1     -1
Totals            20    51 604 11.8 3 55t                     6 126            6 12        2.0 0          8       1      8
ADDITIONAL STATISTICS—Punt Returns: 8-47, 5.9 avg., 15 long (2019); 9-75, 8.3 avg., 26 long (2020). Kickoff Returns: 1-3, 3.0 avg. (2020).
Head Coach KARL DORRELL
                                    Karl Dorrell is in his second year as the head      his quarterback from their playing days at UCLA. Neuheisel, on the legendary
                                football coach at the University of Colorado, as he     McCartney's final staff in '94, replaced him as CU's head coach and brought back
                                was named the 27th full-timer to the position on        Dorrell to be CU's offensive coordinator and receivers coach on January 12, 1995.
                                February 23, 2020, very much a "homecoming"             He would add coaching the quarterbacks to his duties in 1998, the last season on
                                for him as he twice served as an assistant coach for    the CU staff. CU's offense under Dorrell's direction proved electric, as the '95
                                the Buffaloes in the 1990s.                             Buffaloes were eighth in the nation in scoring (36.9 points per game), sixth in total
                                  Dorrell, 57, returned to CU from the National         offense (486.6 yards per game, still the second most in a single season at
                              Football League's Miami Dolphins, where he                Colorado) and eighth in passing offense (297.2 yards per game). CU was 33-14 in
                              coached the receivers for the 2019 season; two            his second go-round on the staff, which included three bowl wins, two over Oregon
                              days prior to accepting the Colorado position, he         in the 1996 Cotton and 1998 Aloha and over Washington in the 1996 Holiday.
had been promoted to Miami's assistant head coach. He replaced Mel Tucker,                  It's actually the fourth time he has established roots in the state of Colorado.
who coached the Buffs for one season before accepting the head coach position at        In addition to his two previous stints as an assistant coach for the Buffaloes, he
Michigan State 12 days before Dorrell was hired.                                        was the receivers coach for the Denver Broncos for three years (2000-2002) under
     He replaced Mel Tucker, who resigned 12 days earlier when he accepted an           Mike Shanahan. Rod Smith's first two career Pro Bowl selections coincided with
offer to become the new head coach at Michigan State after coaching the Buffaloes       Dorrell's first two years with the team, and Smith surpassed the 1,000-yard
                                                                                        receiving mark all three years under Dorrell's tutelage. In Dorrell's first season
for just one season. Dorrell came back to Colorado from the National Football
                                                                                        with the team in 2000, Smith and Ed McCaffrey combined for 201 receptions for
League's Miami Dolphins, where he was the receivers coach for the 2019 season;
                                                                                        2,919 yards and 17 touchdowns.
he had just been promoted to assistant head coach by Dolphins head coach Brian
Flores two days before accepting the CU job.                                                 He originally came to Colorado from Northern Arizona University, where he
    Dorrell led the Buffaloes to a 4-2 record in his first season, one of the most      was the offensive coordinator and receivers coach in 1990 and 1991; in his last
challenging in the history of college football due to the COVID-19 pandemic. In         year there, NAU set school records for first downs (255) and total offense (4,539
being rewarded with the Pac-12 Coach of the Year honor by both his peers in the         yards). That followed his first full-time job as receivers coach at the University of
conference and the Associated Press (media), the Football Writers Association of        Central Florida in 1989, that on the heels of his first taste in coaching as a graduate
America (FWAA) selected him as their national "First Year" Coach of the Year, for       assistant at his alma mater, UCLA in 1988.
those coaches in a first season at a school regardless if they had previously been a        The Dolphins finished with a 5-11 record in 2019 after starting 0-7, showing
head coach previously. He was also one of nine finalists for the FWAA's Eddie           dramatic improvement over the second half of the season. Miami averaged 276
Robinson Coach of the Year honor.                                                       passing yards per game during that stretch, with the season ending with a dramatic
      Dorrell faced more challenges than most; first, after being hired in late         27-24 win at New England which cost the Patriots a first round bye. Under
February and four weeks ahead of the scheduled start of spring practice, he had         Dorrell's tutoring, DeVante Parker led the team in receiving with 72 catches for
little time to assemble a staff and get to know them, meet with his players and plan    1,202 yards and nine touchdowns, with 48 for 859 yards and six scores the final
ahead for team schemes. Then, three days before the start of spring drills (March       nine games of the year.
13), the pandemic shut down athletics across the country. It wouldn't be until               Prior to his second stint with Miami, Dorrell spent four seasons (2015-18)
Oct. 9 for his first practice with the team, or 228 days since he was hired.            with the New York Jets as their wide receivers coach. During that span, the Jets
     Many predicted the Buffs to finish fifth or sixth in the Pac-12 South Division,    had five different players record at least 50 receptions in an individual season while
but CU finished second and were in contention for the league's title game until the     often enduring coaching a unit ravaged with injuries. Two of his receivers were
very end. He became the first first-year head coach to take over the Colorado           former Denver Broncos in Brandon Marshall (who he previously coached at
program starting the year unranked and coaching the team into the national polls        Miami) and Eric Decker. In Dorrell's first season with the Jets in 2015, he helped
(No. 21, as well as No. 25 in the next-to-last CFP committee rankings), and was         Marshall set franchise records for receptions (109), receiving yards (1,502) and
just the fifth to win his first four games. The last of 23 new head coaches in 2020     receiving touchdowns (14). All three marks ranked in the top five in the NFL that
to lose a game, CU earned a bowl berth for the first time since 2016, making him        season, while Decker caught 80 passes for 1,027 yards and 12 touchdowns. The
just the third head coach in school history to lead the Buffs into a bowl game in       pair combined for the most receptions (189) and receiving touchdowns (26) by
his first season. Injuries and COVID caught up to the Buffs, especially on defense,     any wide receiver duo in team history, while setting an NFL record by scoring
as Texas defeated an undermanned CU in the Alamo Bowl.                                  touchdowns in the same game on nine occasions.

     Prior to returning to CU, Dorrell was coaching his second time as a member             He had returned to the NFL after one season (2014) at Vanderbilt University,
of the Dolphins staff, as he returned as the team's wide receivers coach on             where he was the offensive coordinator and quarterbacks coach under then first-
February 8, 2019. He previously served as the receivers coach from 2008-10 and          year head coach Derek Mason.
was the quarterbacks coach in 2011, all four years under the late head coach at             He was the quarterbacks coach for the Houston Texans in 2012 and 2013,
the time, Tony Sparano (who passed away in July 2018).                                  where he worked with Matt Schaub and Case Keenum. Schaub passed for 4,008
     Bill McCartney hired him at Colorado as his receivers coach on February 20,        yards and 22 touchdowns in 2012, leading the Texans to a 12-4 record, the AFC
1992, Dorrell's first full-time job on the Division I-A (now FBS) level. In his first   South Division title and a wild card playoff victory over Cincinnati before falling to
year on the staff, two of his players, Charles Johnson and Michael Westbrook,           New England in the divisional round.
became just the fourth pair of receivers on the same team at the time to each have           After five years as head coach of UCLA, Dorrell went back to the NFL, where he
over 1,000 receiving yards in NCAA history; the first two do so at Colorado, Johnson    served as Miami's wide receivers coach (2008-10) and then its quarterbacks coach
caught 57 passes for 1,149 yards and five touchdowns, while Westbrook pulled in         (2011). In his last year there, the Dolphins lost quarterback Chad Henne to a
76 receptions for 1,060 yards and eight scores. Westbrook earned first-team All-        season-ending injury in the fourth game; Dorrell helped Matt Moore step in and
America honors for that season, becoming just the third Buffalo wide receiver to        pass for 2,497 yards and 16 TDs, with an 87.1 quarterback rating for his 12 starts.
do so, joining Cliff Branch (1971) and Dave Logan (1975). Johnson added another         In 2010, Dorrell tutored Marshall and Davone Bess to form one of the top pass-
1,000-yard season in 1993, again hauling in 57 balls for 1,082 yards and nine TDs,      catching combinations in the NFL, as the two would combine for 165 receptions
earning second-team All-American accolades, with Westbrook repeating as a first-        for 1,834 yards and eight touchdowns (the receptions were the most by a Dolphins
team his senior year in 1994. The Buffs were 17-5-2 those two seasons, which            duo in team history). In his first season in 2008, Miami won 10 games more than
included a win over Fresno State in the '93 Aloha Bowl.                                 the previous season, posting an 11-5 mark and winning the AFC East, as three of
    After leaving for the 1994 season to coach the receivers and serve as the           Dorrell's receivers – Bess, Ted Ginn Jr. and Greg Camarillo – all had over 50
passing game coordinator at Arizona State under coach Bruce Snyder, he would            receptions and 500 yards in combining for 165 catches, 1,957 yards and 10 TDs.
                                                                                                                                                            CONTINUED …
return to Boulder in 1995 as a member of Rick Neuheisel's staff, reuniting with
DORRELL / 2-2-2

      In 2003, Dorrell was named head coach at his alma mater, UCLA. During his                                 He also became the third CU coach to take over the program after signing day:
 time heading up the Bruins' program, the school posted a 35-27 record (24-18 in                            Chuck Fairbanks arrived in Boulder on April 4, 1979 after a lengthy court battle
 Pacific 10 Conference games) and earned a bowl berth all five seasons. His first                           with the New England Patriots to release him from their contract, and McCartney
 team finished 6-7 and his second 6-6, with both suffering defeats in their bowl                            was hired on June 9, 1982 after Fairbanks left to coach New Jersey in the fledgling
 games. In his third season in 2005, UCLA went 10-2, recorded a victory over                                United States Football League (USFL).
 Northwestern in the Sun Bowl and finished with a No. 13 national ranking in the
                                                                                                                 As a student-athlete at UCLA, he lettered four times at wide receiver under
 USA Today Coaches poll (No. 16 by the Associated Press). For the team's
                                                                                                            coach Terry Donahue from 1982-86. He caught 108 passes for 1,517 yards and
 performance that year, Dorrell was named the Pac-10 Conference co-Coach of the
                                                                                                            nine touchdowns, and at the time of his graduation, he was second in receptions
 Year. In 2006, his Bruins upset cross-town rival and second-ranked USC, 13-9,
                                                                                                            and fourth in receiving yards on the Bruins' all-time charts. He played on five
 knocking the Trojans out of a second straight BCS Championship game. That team
                                                                                                            UCLA bowl champion teams, the 1983 Rose (def. Michigan), 1984 Rose (def.
 finished the year with a 7-6 mark, and his final squad there was 6-6 before he was
                                                                                                            Illinois), 1985 Fiesta (def. Miami-Fla. the year he redshirted), 1986 Rose (def.
 dismissed as head coach prior to the Bruins' Las Vegas bowl date against BYU.
                                                                                                            Iowa) and the 1986 Freedom (def. BYU); in three of those games, he combined to
      Dorrell's first game as a college head coach was actually in Boulder, as UCLA                         have 14 receptions for 203 yards and three touchdowns. During his career, the
 opened the 2003 season in week two after CU defeated CSU opening week. The                                 Bruins had a record of 43-13-4 and won three Pac-10 titles.
 Buffs rallied late to spoil his debut, with Joel Klatt (now of FOX Sports) throwing a
                                                                                                                He graduated from UCLA in 1986 with a degree in Psychology while earning a
 6-yard touchdown pass to Joe Klopfenstein with 2:15 to play to give CU a 16-14
                                                                                                            minor in Business Administration. He signed as a free agent with the Dallas
 victory.
                                                                                                            Cowboys and played half of the 1987 season before he was placed on injured
       He twice worked with the Denver Broncos' staff during training camp in both                          reserve.
 1993 and 1999 as part of the NFL's Minority Coaching Fellowship program, first
                                                                                                                Dorrell was born on December 18, 1963 in Alameda, Calif., and graduated
 under Wade Phillips and then under Shanahan, who would give him his first                                  from Helix Charter High School in La Mesa, Calif. (a San Diego suburb), where in
 full-time position in the professional ranks the following spring.                                         football he was a two-time all-league performer and an honorable mention All-
       Dorrell is not the first to be hired as the head coach at Colorado who previously                    American as a senior and also lettered in basketball, baseball and track. He is
 was an assistant coach at the school; in fact, he is the fifth. He joins an impressive                     married to the former Kim Westley, and the couple has two grown children, son
 list of those who spent time in Boulder as an assistant before being named head                            Chandler, who was a receiver at both Stanford and Vanderbilt and is CU's assistant
 coach: Frank Potts (assistant for the 1927-39, 1941-43 and 1946-47 seasons),                               director of player personnel, and daughter Lauren, who lettered three times on
 Rick Neuheisel (1994), Gary Barnett (1984-91) and Jon Embree (1993-                                        CU's volleyball team from 2016-18.
 2002). Dorrell joined the Buffs the season after Barnett was named head coach
 at Northwestern (Neuheisel had replaced Dorrell at CU under Bill McCartney).

   AT-A-GLANCE—As a full-time coach, he has coached in 434 career games: in Division I-A (FBS) 174 games, with his teams owning a record of 102-
   70-2 which includes nine bowl games (1993 Fiesta, 1993 Aloha, 1996 Cotton, 1999 Holiday, 2003 Silicon Valley, 2004 Las Vegas, 2005 Sun, 2006
   Emerald, 2020 Aloha). In his two previous stints at Colorado, the Buffaloes were 50-19-2. He coached in 22 games in Division I-AA (now FCS), 10
   games in Division II, and in the National Football League, he coached in 224 regular season games (80 with Miami, 64 with the New York Jets, 48
   with Denver and 32 with Houston) as well as in four NFL playoff games (2 with Houston, 1 each with Denver and Miami).

 COACHING EXPERIENCE
 1988         UCLA                      Graduate Assistant (offense)                                   2003-07     UCLA                       Head Coach
 1989         Central Florida           Wide Receivers                                                 2008-10     Miami (NFL)                Wide Receivers
 1990-91      Northern Arizona          Offensive Coordinator/Wide Receivers                           2011        Miami (NFL)                Quarterbacks
 1992-93      Colorado                  Wide Receivers                                                 2012-13     Houston (NFL)              Quarterbacks
 1994         Arizona State             Passing Game Coordinator/Wide Receivers                        2014        Vanderbilt                 Offensive Coordinator/Quarterbacks
 1995-97      Colorado                  Offensive Coordinator/Wide Receivers                           2015-18     New York Jets (NFL)        Wide Receivers
 1998         Colorado                  Offensive Coordinator/Quarterbacks/Wide Receivers              2019        Miami (NFL)                Wide Receivers
 1999         Washington                Offensive Coordinator/Wide Receivers                           2020        Miami (NFL)                Assistant Head Coach/Wide Receivers
 2000-02      Denver (NFL)              Wide Receivers                                                 2020-       Colorado                   Head Coach

                                                                    Karl Dorrell Year-By-Year Coaching Record
                                                               Overall                                                 Conference
Season         School                                          W      L     Pct.          Pts         Opp              W     L        Pct.        Pts      Opp                 Finish/Conf.
2003           UCLA ........................................    6    7     .462          248          305               4     4      .500        175       200        t-5th / Pacific 10
2004           UCLA ........................................    6    6     .500          361          309               4     4      .500        252       227        t-5th / Pacific 10
2005           UCLA ........................................   10    2     .833          469          410               6     2      .750        271       306          3rd / Pacific 10
2006           UCLA ........................................    7    6     .417          299          259               5     4      .556        198       169          4th / Pacific 10
2007           UCLA ........................................    6    6     .417          275          273               5     4      .556        236       192        t-4th / Pacific 10
2020           Colorado ..................................      4    2     .667          171          190               3     1      .750        128       125      2nd / Pac-12 South
Career Totals ..............................................   39   29    .574         1823          1746             27    19       .587      1260      1219
As a GA at UCLA (Pacific 10; 1 season, 1988) .................................. 10- 2 1 bowl (1-0)    As an assistant with Denver (NFL, 3 seasons, 2000-02) ............. 28-20          (0-1
playoffs)
As an assistant at Central Florida (Ind.; 1 season, 1989) ................ 7- 3                       As head coach at UCLA (Pacific 10, 5 seasons, 2003-07) ........... 35-27 4 bowl (1-3)
As an assistant at Northern Arizona (Big Sky; 2 seasons, 1990-91 . 8-14                               As an assistant at Miami (NFL, 4 seasons, 2008-11) .................. 31-33 (0-1 playoffs)
As an assistant at Colorado (Big 8; 2 seasons, 1992-93) ................. 17-5-1 2 bowl (1-1)         As an assistant at Houston (NFL, 2 seasons, 2012-13) ............... 14-18 (1-1 playoffs)
As an assistant with Arizona State (Pacific 10; 1 season, 1994) .... 3- 8                             As an assistant at Vanderbilt (SEC, 1 season, 2014) .................. 3- 9
As an assistant with Colorado (Big 8/12; 4 seasons, 1995-98) ........ 33-14 3 bowl (3-0)              As an assistant at N.Y. Jets (NFL, 4 seasons, 2015-18) .............. 24-40
As an assistant at Washington (Pacific 10; 1 season, 1999) ........... 7- 5 1 bowl (0-1)              As an assistant at Miami (NFL, 1 season, 2019) ......................... 5-11
DORRELL / 3-3-3

 DORRELL / DID YOU KNOW
 In his first two seasons at Colorado under Bill McCartney (1992-93), he coached the wide receivers; he was tasked with taking over coaching a
  position that was returning to the spotlight after the Buffs had been a wishbone (1985-87) and I-Bone (1988-91) team the previous seven years.
 He returned as offensive coordinator from 1995-98 under Rick Neuheisel, also coaching the receivers. Neuheisel coached the quarterbacks from
  '95 through '97, then added the quarterbacks to Dorrell's coaching chores in 1998. When Neuheisel was hired by Washington in January 1999,
  Dorrell accompanied him and became the Huskies offensive coordinator and receivers coach, where he coached future NFL receiver Dane Looker.
 In his first game ever as an offensive coordinator – for Colorado on Sept. 2, 1995 at No. 21 Wisconsin, he called one of the best games by any
  offensive coordinator on the road against a ranked team in college football history. The Buffs rolled up 507 yards of offense (278 passing, 229
  rushing) in a 43-7 win over the Badgers. It remains the most points and yards on the road against any opponent, much less a ranked foe, in the first
  game by an offensive coordinator in CU history.
 In his career he has coached a College Hall of Famer (Michael Westbrook); a Fred Biletnikoff Award finalist (Rae Carruth); three pairs of 1,000-yard
  receivers in the same season (Westbrook, Charles Johnson at CU; Rod Smith and Ed McCaffrey at the Denver Broncos; Brandon Marshall and
  Eric Decker at the N.Y. Jets); four Pro Bowl selections (Smith in 2000, 2001; Matt Schaub in 2012; Marshall in 2015); three first round draft picks
  (Westbrook, No. 4 overall; Johnson, Carruth), and five CU receivers in all being selected (Phil Savoy in '98 and Darrin Chiaverini in '99).
 In his two previous stints at Colorado, he coached seven receivers who are still among the top 20 in school history in receptions and yards. And of
  the 18 games at Colorado where two receivers gained 100 or more yards in the same game, he coached in seven of those contests.
 Dorrell's UCLA teams were 24-7 at home (77.4 winning percentage); that included a 6-3 mark against ranked teams. His 2005 team finished with a
  10-3 record, as he was selected as the Pacific 10 Conference's co-coach of the year.
 In the history of college football, 655 different head coaches have led their teams to bowl games. Of those, only 32 coached their first five teams
  into the postseason, and Dorrell is one of those 32, as all five of his teams at UCLA played in postseason bowls. His streak is one of only five who
  are currently active among the 130 FBS head coaches: 12 seasons—Dabo Swinney, Clemson; 9—James Franklin, Vanderbilt/Penn State; 8—Gus
  Malzahn, Arkansas State/Auburn; 6—Blake Anderson, Arkansas State; 5—Karl Dorrell, UCLA (Colorado); next up: 4—Kirby Smart, Georgia. Others
  among the 32 include Tom Osborne, Nebraska (first 25 teams coached earned bowl invitations), Bob Stoops, Oklahoma (18), Lloyd Carr, Michigan
  (13), Phillip Fulmer, Tennessee (13), Jim Tressel, Ohio State (10), Pete Carroll, USC (9), Mike Leach, Texas Tech/Washington State (9), David Shaw,
  Stanford (8), Chris Peterson, Boise State (7), Troy Calhoun, Air Force (6), Larry Coker, Miami-Fla. (6) and Jimbo Fisher, Florida State (6). (Twenty-five
  have coached their first six teams into the postseason; 20 their first seven.)
 Developing Players. Throughout his career, Dorrell has been challenged to develop rookies as well as take veterans to the next level; examples:
   Charles Johnson & Michael Westbrook, Colorado. Dorrell arrived at CU in an offseason where the Buffaloes were converting from an option
   offense for the previous seven seasons to a one-back, pro-style passing attack. But CU hadn't really recruited for that style of an offense so as a
   young coach, he had great challenge from the get-go. The end result? The pair combined for 133 receptions for 2,209 yards and 13 touchdowns,
   averaging a 16.6 yards per catch. The pair alone combined for more receiving yards than any of the previous seven CU teams had for a season.
   Rae Carruth. Before his well-documented troubles after graduating from CU, Carruth was a first-team All-American receiver in 1996. He emerged
   from the shadows of former teammates Johnson and Westbrook to have back-to-back 1,000-yard seasons, joining Johnson as the only duo to
   accomplish the feat in program history at the time. Over his final two seasons, Carruth had monster numbers: 107 catches for 2,124 yards (19.9
   yards per) and 17 touchdowns, with 75 of those receptions earning first downs.
   Rod Smith, Denver Broncos. In his first five seasons in the NFL, he caught 257 passes for 3,811 yards and 25 touchdowns; with Dorrell as his
   position coach for three years (2000-02), he had 302 receptions for 3,972 yards and 24 TDs.
   Ed McCaffrey, Denver Broncos. McCaffrey was in his 10th NFL season, his sixth with the Broncos, when he first came under the tutorship of
   Dorrell for the 2000 season. He would post career-high numbers that season: 101 receptions for 1,317 yards (with 9 touchdowns). In 2001, he
   suffered a broken leg in the season opener, but he would come back under Dorrell's supervision to start all 16 games in 2002, making 69 grabs for
   903 yards and two scores.
   Ashley Lelie, Denver Broncos. Dorrell had him for his rookie season in 2002, playing a significant role in his early development, when he emerged
   with the third-best numbers by the receivers on the team. Two years later, he would become a 1,000-yard receiver teaming with Smith.
   Brandon Marshall, N.Y. Jets. Coming off a season with the Chicago Bears that saw him produce the lowest numbers of his career since he became
   a starter, Marshall rebounded the second time he was under Dorrell's coaching in 2015 to have his second best season in his 13-year career, catching
   109 balls for 1,502 yards and a league-high 14 touchdowns. He had two 1,000-yard seasons with Dorrell earlier in the decade at Miami.
   Robby Anderson, N.Y. Jets. Signed by the Jets as an undrafted free agent out of Temple, he started eight games as a rookie and had been a
   regular ever since. He caught 42 passes for 587 yards (two TDs) as a rookie in 2016, and under Dorrell's wing, caught 113 the next two seasons for
   1,693 yards and 13 touchdowns, averaging a healthy 15.0 yards per catch.
   DaVante Parker, Miami Dolphins. Parker at best was an average receiver in his first four years in the NFL. Dorrell coached him in his fifth season
   in the league, and finished with career highs across the board – 72 receptions for 1,202 yards and nine touchdowns – he really came on during the
   second half of the year when Dorrell's coaching really took hold (48 catches for 859 yards and six scores over the final nine games), averaging an
   "old school" 17.9 yards per catch during that span).
   Davone Bess, Miami Dolphins. An undrafted free agent out of Hawai'i, Bess would blossom under Dorrell's coaching. He caught 54 passes as a
   rookie in 2008, and in four years with Dorrell as his position coach, he would catch 260 passes for 2,669 yards and 11 TDs. In 2010, he teamed with
   Brandon Marshall to form one of the top pass-catching duos in the league, their 165 combined receptions the most by a tandem in team history
   Brian Hartline, Miami Dolphins. A fourth round pick out of Ohio State by the Dolphins in the 2009 draft, he was the fourth receiver on the depth
   chart while Dorrell was with the club. But he still got his coaching early on in his career, and when the top of the depth cleared due to attrition, he
   would emerge as a two-time, 1,000-yard receiver in 2012 and 2013.
   Matt Moore, Miami Dolphins. Dorrell also parlayed his coaching influences when he has had the opportunity to coach quarterbacks. In 2011, he
   molded Moore, who had started 13 games in his first three years in the league, into the team's starter who completed 60.5 percent of his passes for
   2,497 yards and 16 touchdowns (his 87.1 rating was the fifth-best in the AFC). Some eight years later, Moore has been one of the league top backup
   QB's, playing a key role at times in Kansas City's run to its first Super Bowl title in 50 years.
   Matt Schaub, Houston Texans. In 2012, Schaub led the Texans to a 12-4 record and the AFC South Division title by passing for 4,008 yards and
   22 touchdowns. His rating (90.7) was the fourth-best in the AFC and ninth-best overall in the league. It was his second best career among 16
   seasons in the NFL (2004-19), and those numbers came in a year after he missed six games due to injury the year before.