INDIAN FIGHTS ON THE TEXAS FRONTIER
Page content transcription
If your browser does not render page correctly, please read the page content below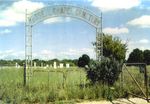 INDIAN FIGHTS ON THE TEXAS FRONTIER

                              BY

                  ELIAS L. DEATON

      TO THE BRAVE AND HARDY FRONTIERSMEN
           who risked their lives and shed their blood
         in defense of their families and homes against
         a subtle and bloodthirsty foe, that they might
        leave a peaceful heritage to coming generations,
      this book, written by one who participated in these
                 thrilling events herein narrated,
                              is now
                         INSCRIBED

                Originally published in 1894
   Republished in 1998 by Deaton Genealogical Publishing
                    Annapolis, Maryland
2   INDIAN FIGHTS ON THE TEXAS FRONTIER

              1998 DEATON GENEALOGICAL PUBLISHING
                          1178 St. George Drive
                        Annapolis, Maryland 21401
                       Lawson Alexander Deaton, Jr.
3   INDIAN FIGHTS ON THE TEXAS FRONTIER

                                  CONTENTS

Opening Chapter……….…….…………………………………………..……………………….………8

                              CHAPTER II.
History of Comanche County……………..………...……………………………………….….………12

                                   CHAPTER III.
The First Tuesday in August, 1858………………………………………………………..……….…….13

                                     CHAPTER IV.
The Panther Fight and Killing of Hicks' Negro in 1859……………………………………………....16

                                    CHAPTER V.
The Stealing of Homsley's Horses -My Narrow Escape From the Indians……….…..….………….18

                                     CHAPTER VI.
Wes Brewer Misses the Indians and Kills the Horse in the Town of Comanche…………………... 20

                                  CHAPTER VII.
A Narrow Escape with Tom Frost, Tom Goggin and E. L. Deaton………….……......……………..21

                                   CHAPTER VIII.
The Big Cattle Stampede One-half Mile Above Comanche…………………..………………………22

                                   CHAPTER IX.
Marion Graves and Jim Fuqua Make a Race for Their Lives Near Comanche……………………...23

                                    CHAPTER X.
A Heaving Race, a Hot Fight and One Man Wounded…………………………….………………….26

                                   CHAPTER XI.
The Expedition and Dove Creek Fight……………………………………………………...………….28

                           CHAPTER XII.
The Killing of Capt. Allen
Anderson………………………………………………………………………………………..………...32

                                    CHAPTER XIII.
A Trip to Waco - A Narrow Escape from the Indians - A Stand-off…………………………………34

                                  CHAPTER XIV.
A Fight at the Town of Comanche and the Killing of Kennett McKenzie………………………….36

                                   CHAPTER XV
The Killing of Tankersly and Carmean…………………………………………………..…..……….41
4   INDIAN FIGHTS ON THE TEXAS FRONTIER

                                   CHAPTER XVI.
Mr. Chrisman, Tom Saunders, A. M. Latham and Pat Galiger Go to Gatesville………..….….…43

                                    CHAPTER XVII.
Little Bob Marshall Kills an Indian……………………………………………………..……………..44

                       CHAPTER XVIII.
Killing of Grandfather
McKinzie………………………….………………………………………………………….………….45

                              CHAPTER XIX.
A Scout to Tecumseh Mountain………………………………….……………………….……….…..46

                                    CHAPTER XX.
The Killing of Gilbert and a Long Run After Indians………………………………….………..….48

                                  CHAPTER XXI.
Mrs. Logan Leaves Her Husband and Hides in a Gully with Her Little Children…………….…51

                              CHAPTER XXII.
The Killing of Gid Foreman…………………………..………………………………………….…….53

                                 CHAPTER XXIII.
An Attack on John Baggett's House…………………………………………………….….…………55

                                 CHAPTER XXIV.
A Schoolhouse Tragedy - Miss Ann Whitney Meets Her Doom……………………..……………..57

                                CHAPTER XXV.
Mr. Ransom Hoover and Wife Attacked by Indians………………………………………….………60

                               CHAPTER XXVI.
Two Men Robbed and Two Men Killed…………………………………………………..……………61

                                 CHAPTER XXVII.
Afraid to Shut His Eyes to Pray……………………………………………………………..…………62

                               CHAPTER XXVIII.
Another Indian Raid and Two Men Wounded…………………………………………….…..………63

                                  CHAPTER XXIX.
A Man's Leg Pinned to His Saddle with an Arrow…………………………………….…….……..…65

                               CHAPTER XXX.
Fight at Salt Creek Mountain………………………….………………………………...…..……..……67

                               CHAPTER XXXI.
The Killing of Peter Johnson……………………………………...……………………..…..………..…69
5   INDIAN FIGHTS ON THE TEXAS FRONTIER

                             CHAPTER XXXII.
The Killing of Samuel Kuykendall…………………………………………………………….………..71

                             CHAPTER XXXIII.
The Killing of Samuel Rogers……………………………………………………………………………72

                            CHAPTER XXXIV.
Almond Boyd, Aged 18, Killed by Indians…………………………………………………….……….73

                               CHAPTER XXXV
The Killing of Griffith and the Wounding of White…………………………………...……..……….75

                              CHAPTER XXXVI
Stealing of Nat Tatum's Horses…………………………………….…………………………..………..76

                             CHAPTER XXXVII
Robbing of Bill King's House………………………………….….……………………………………..78

                           CHAPTER XXXVIII
Sundry Indian Depredations……………….........…..…………….……………………………..………79

                                CHAPTER XXXIX
Killing of Bob Carter - Fight at Lookout Mountain………...……...………………………….…..….80

                             CHAPTER XL
The Escape of Mr. Quested and the Capture of Ab Nystel…………………….………………..…….83

                             CHAPTER XLI
The Big Council at Fort Chadbourn………………………..…….…………………………..…..……..85

                       CHAPTER XLII
Buffalo Gap Fight………………………...………………..………………………………………..…….88

                       CHAPTER XLIII
The Last Raid……………...…………………..………………………………………………….………..90

Conclusion…….……………………………..……………………………………………..…..…………92

Editor's Appendix…………………………………..……………………………………………………..94
6   INDIAN FIGHTS ON THE TEXAS FRONTIER

                                                                    Ancestors of Elias L. Deaton

                                                            Parents                       Grandparents                        Great-Grandparents                 2nd Great-Grandparents

                                                                                                                                                        Thomas Deaton, Sr.
                                                                                                                                                        b: Abt. 1679 in England
                                                                                                                                                        d: Abt. 1763 in Amelia County, Virginia
                                                                                                                                                        Thomas was a farmer.

                                                                                                                   Thomas Deaton, Jr.
                                                                                                                   b: Abt. 1710 in Virginia
                                                                                                                   m: in Chesterfield County, Virginia
                                                                                                                   d: Abt. 1779 in Montgomery County, North Carolina
                                                                                                                   Granted 30 acres for 30 English pounds on the Little River in
                                                                                                                   Anson County.

                                                                                                                                                        Mary ?
                                                                                                                                                        b: in England
                                                                                                                                                        d: in Amelia County, Virginia
                                                                                                                                                        Mary arrived in 1703 on a separate ship.
                                                                             Joseph Deaton, Sr.
                                                                             b: Abt. 1755 in Amelia County, Virginia
                                                                             m: Abt. 1785 in Montgomery County, North Carolina
                                                                             d: Abt. 1831 in Montgomery County, North Carolina
                                                                             Joseph, a farmer, owned land on the east side of the Little
                                                                             River in 1791-1792.

                                                                                                                   Mary Gibb
                                                                                                                   b: in Chesterfield County, Virginia

                                         John Deaton
                                         b: 1795 in Montgomery County, North Carolina
                                         m: Abt. 1814 in Montgomery County, North Carolina
                                         d: 1858 in Hopkins County, Texas
                                         In 1830, John moved to McNairy Co., Tenn; then to Hunt
                                         Co., Texas, in 1848.

                                                                             Elizabeth Jordan
                                                                             b: Abt. 1765 in North Carolina
                                                                             d: Bef. 1860 in Montgomery County, North Carolina
      Elias L. Deaton
      b: August 04, 1833 in McNairy County, Tennessee
      m: October 25, 1856 in Comanche County, Texas
      d: August 18, 1899 in Hamilton County, Texas
      Elias was author of "Indian Fights on the Texas Frontier"
      published in 1894.
                                                                             John Stewart
                                                                             b: May 24, 1762 in Chatham County, North Carolina
                                                                             John was a Revolutionary War soldier from Montgomery
                                                                             County, N. C.

                                         Catherine Stewart
                                         b: Abt. 1797 in Montgomery County, North Carolina
                                         d: 1844 in Nacogdoches, Texas
                                         Catherine is buried in the Deaton Cemetery in Rains County,
                                         Texas.

                                                                             Rachel Morgan
7   INDIAN FIGHTS ON THE TEXAS FRONTIER

                                 INTRODUCTION
   I feel that for those who may read the descriptions of Indian cruelties and conflicts
contained in this book that something is needed to explain the motives which inspired
me to write it and to introduce the Author.

   I came to Texas in 1843 when I was ten years old, settled on the frontier in East Texas
where I lived continuously until 1850. I settled in Comanche County in 1855. Having
spent the prime of my life on the frontier, I am now an old man, and knowing personally
about many of the fights and massacres described in this book, the idea occurred to my
mind many years ago that when all the early settlers were dead their posterity would only
know from tradition the perils and hardships encountered in the early settling of this
country.

   When I found no one else seemed inclined to preserve in history the story of massacres
and hardships the first settlers had to undergo, I undertook the work myself. During
several years I have been writing at intervals what I knew myself and have obtained from
others, who knew the facts contained in this volume. I can vouch for the correctness of
these narratives for I knew personally most of the early settlers in this country and have
relied only on those whom I knew to be responsible men. Many of the articles contained
in this work were written by others who were themselves eye witnesses of the conflicts or
obtained their data from reliable sources. To those who have so kindly aided me in this
arduous work I return my most grateful thinks. The present generation can at best have
but a final idea of the perils and exposures to which the first settlers were subjected.
From 1857 to 1873 we had to encounter the most fierce and savage tribes of Indians that
ever infested any country, and their presence might be expected at any time.

    They generally made good use of their opportunities, killing in one year about three
hundred men, besides a number of women and children - some taken into captivity, far
worse than death. It would be useless to try to estimate the loss of property in conse-
quence of these depredations, one county alone estimating her loss at sixteen millions.
This only gives the reader a faint idea of loss of life and property. As one of the old
settlers I felt impelled to prepare and have published for the benefit of another
generation, a true history which shows something of the dangers, hardships and
difficulties under which the peace the present inhabitants of this country now enjoy has
been secured.

E. L. DEATON.
8   INDIAN FIGHTS ON THE TEXAS FRONTIER

                                       NOTICE
                             PLEASE DO NOT WRITE IN THIS BOOK
                                OR TURN DOWN THE PAGES.

                                INDIAN FIGHTS ON THE
                                  TEXAS FRONTIER

                                        CHAPTER I.

   Having had the pleasure of reading Wilbarger's History of Indian Troubles on the
Frontier of Texas (and to him all honor is due for the great and noble work in which he
has been engaged) and, as he says, it is impossible for accounts of all the Indian depreda-
tions to appear in one volume; and seeing that he has, for want of data, omitted most of
the true stories of Indian depredations in Comanche, Hamilton, Brown and Erath
Counties, and, having been strongly solicited by many friends to compile an accurate
history of the stirring scenes connected with the early settlement of this section, I have
consented so to do.

   Being not unmindful of the task which lies before, I shall, to the best of my ability,
give a true statement of facts, and with the exceptional advantages I have, by virtue of my
long residence in this country and my acquaintance with the early settlers who will give
me all the assistance they possibly can, coupled with my own personal knowledge of
events, I have no fear but that I can give a correct history of Indian depredations in the
four counties above named, to-wit: Comanche, Hamilton, Brown and Erath.

   I will give first a brief history of my life in Texas in order that the reader may know
that I know something about frontier life and the mishaps, hardships and privations
which the first settlers of this country had to undergo.

   My father crossed Red River the 25th day of March, 1843, at Brumit's Ferry and landed
on Texas soil. The Indians then proffered friendship. But there was whiskey at the ferry,
and some Texas boys on a spree one day tied an Indian boy on an old blind mare and
shoved Indian and mare into the Red River. They drifted down and both were drowned.
Within the next few nights the Indians made a raid on the little village and killed a
family, I believe by the name of Simpson. They picked up an old grubbing hoe and dug
off the legs of the old man and old lady and one of the daughters. A few days later a party
of Indians crossing the river in a canoe was fired upon by whites and every one killed.
Away went Indians, canoe and all down the river together. Then an Indian war set in.
9   INDIAN FIGHTS ON THE TEXAS FRONTIER

   Let the reader understand that retaliation is the red man's religion, and it matters not
whether he avenges himself on the one that injures him or not-in other words, a scalp is a
scalp with an Indian, whether from a helpless woman or an innocent child.

   My father then moved to Sabine River, what is now Rains County, then unorganized.
I left there in 1851, went to Fort Gates, now Coryell County. I stayed there two years;
then I went to Belton, where I lived until 1856; then to Comanche County, then
unorganized. I must now go back and give the reader an account of some of the
depredations that took place. First, I will tell of the last raid in Bell County.

   In February, 1853, a band of Indians came down from Cowhouse Mountains and went
into Noland's Valley, three miles from Belton, and stole Dave and Isaac Williams' horses
and those of several others, making in all about fifty head. Dave Williams, Isaac Williams,
Bob White and two or three others followed them nearly to Lampasas. They came upon
them while they were eating a lunch. Isaac Williams fired first, and at the crack of his
trusty rifle he exclaimed, "By G- I got one." Dave Williams fired about the same time and
holloed, "I got another." The Indian fell, each one of the boys thinking he had killed an
Indian, but on examination they found that they had both shot the same Indian. The
boys took his scalp and recovered all the stolen property. The other Indians made good
their escape on foot. This was the last raid ever made in Bell County by Indians.

   In 1853 the soldiers were moved from Fort Gates to Phantom Hill. O. T. Tyler and
Dalrimple contracted to furnish the Fort with forage. I went into the employ of O. T.
Tyler to drive an ox team, hauling forage from his farm twelve miles below Gatesville to
Phantom Hill, a distance of over two hundred miles, and not a single settlement on the
way. I averaged about one trip a month for about three years. We often encountered
Indians, but had no fights. However, on one occasion on Mesquite Creek, now in
Hamilton County, one morning when the train moved out and while crossing a big ridge,
we discovered a large body of Indians about one mile from us. Evidently their intention
was to attack us, but everything was made ready and we moved on with our wagons in a
double string and the Indians, seeing that we were in good order, after coming near, drew
off, but fired the prairie in order to harass us. The grass being very tall, it was difficult to
keep it from consuming our wagons. This they kept up for several days, but we kept
everything in order and were ready for an attack at any time. An Indian is not apt to
make an attack unless he has the advantage, and the old bull drivers were not disposed to
give any.

   On another occasion the Indians one night stole all the horses we had, which was
seven head, cutting the ropes of some of them within six feet of where some of the boys
were sleeping under their wagons. They then drove off several yoke of oxen some
distance and killed one yoke, taking half of one, hide and all. They were followed on foot
by A. J. McKay, Bill McFall, Joe Allen, Tom Deaton, Tonkaway Jim, who was pilot for
the train, with two or three others whose names I have forgotten. After seven days'
march they returned to camp nearly starved and completely worn out. Those who
remained at camp erected a pen in order to save the oxen, and that place is known to this
day as the "Bull Pen."
10 INDIAN FIGHTS ON THE TEXAS FRONTIER

   On another occasion, at the head of Honey Creek, now in Coryell County, we broke
down a wagon, and while repairing it the Indians set fire to the grass for the purpose of
burning us out, and they came very nearly succeeding, for in a few minutes the fire
reached camp and ran right through, burning the sacks off of one hundred or more
bushels of corn that was lying on the ground-the load of the broken wagon-and caught
fire to several other wagons. Had it not been for the branch close by with plenty of water
handy, which we used freely, we would have suffered great loss, for the flames of fire went
thirty feet high.

   While some of the hands were working at the wagons others were running the oxen
into a skirt of timber where the grass was short. This was all done in a very few minutes
and when all was over we amused ourselves by looking at a singed set of men and oxen,
while the Indians stood on the hill six hundred yards distant, seemingly enjoying
themselves. Now something must be done. A pile of sackless corn lay on the ground and
Indians in sight. Some one must go back a distance of twenty-five miles to get sacks.
Night came on and a man started for O. T. Tyler's. I shall never forget his reply when the
story was told him: "I had rather have my head mashed than to have given way to those
Indians."

   So Tyler gathered up all the guns and ammunition that could be started in the
settlement, which amounted to six guns, I believe. With sacks, to fill the place of those
that burned off the corn, and the guns packed on a pony, we started back, encountering
Indian troubles nearly every day, but we had no fights. They tried to steal our horses
several times, but failed. They fired the grass a great many times for the purpose of
harassing us as much as possible, but we were always equal to the emergency, burning off
a place for the train before starting and then driving on the burned ground. If ever there
was a set of black, white men, it was certainly this crowd. We had two negroes with us
and it was said by a lady that it was hard to distinguish between the negroes and white
men who composed this crowd.

   On another occasion, as we were coming down the country with empty wagons in the
vicinity of the town of Baird, now Callahan County, while going into camp one evening,
we saw a large Indian camp on a creek above where we were intending to camp, and as
usual with us, everything was put in shape that night. Next morning, the oxen were
rounded up early.

   Shortly after the train had moved out in two strings, a body of about fifty Indians, all
decorated in war paint, charged us, with tomahawk in hand, holloing like demons. The
wagons were corralled at once and we were ready for the attack.

  The Indians, seeing that we were ready, halted out of reach and seemed to be parlaying.
They were asked by a man in our crowd in Spanish what they wanted. They replied they
wanted to trade. He replied, "You are a liar; you want to rob us, and you must not come
any closer; if you do, we'll open fire on you."
11 INDIAN FIGHTS ON THE TEXAS FRONTIER

   They never charged on us any more, but rode around us all day, or until late in the
evening, and then rode off. It was evident that they intended to rob us.

   Now let the reader imagine our situation; two hundred miles from anywhere and only
twelve or fifteen of us, and surrounded by fifty savages. We were equal to the emergency
again. With strict discipline and good management, together with much backbone, we
kept them off of us.

   A day or two after this there was a government train coming down the same road. It
went into camp for the evening. The same Indians rode right into their camp by taking
advantage of a ravine and by coming up it about six abreast. The first thing the teamsters
knew the Indians had complete possession. When their presence was first discovered, one
of the boys exclaimed, "Good heavens! have all these post oak trees turned to
Comanchies?" The Indian boys amused themselves by shooting at the U. S. on the wagons
with their arrows. The Wagon Master interviewed the Chief to know what he wanted.
The Chief replied that he wanted ponies and blankets, that he intended to have them, and
said: "If you think this hundred men is not enough, I have got one hundred more just
over the hill."

   This was sufficient. They ransacked the wagons, took all the provisions, blankets and
clothing that the teamsters had, and then told the teamsters to hitch up their mules and
vamoose, which they did. This took place near Copperas Creek, in the northern portion
of Comanche County. The train then had to go to Fort Crogin, now the town of Burnet,
Burnet County, before getting anything to eat.

   Shortly after this occurrence, while teaming on the same road, one morning, about one
mile south of where the town of Comanche now stands, we met a little Indian boy (or we
supposed him to be) who told us he was a Mexican, that he had been captured by the
Indians and had gotten away from them. We strongly suspected him, though, as being a
spy. We gave him something to eat and told him to go, which he did. The little fellow
kept the road until he reached O. T. Tyler's, a distance of over one hundred miles. One
evening, just at dark, Mr. Tyler saw him sitting on the fence. Tyler went to him and
quickly found out that he was a Mexican. He kindly took the lad in, wrote to the
Governor of Mexico, and after ascertaining where he lived, sent him home to his
widowed mother. All that the little fellow had told us about his capture and treatment by
the Indians was true, no doubt. I could give many more instances that would be inter-
esting to the reader concerning our many and varied experiences while teaming through
this wilderness country in pioneer days, but what I have said must suffice for the present,
as I have something more valuable to talk about.
12 INDIAN FIGHTS ON THE TEXAS FRONTIER

                                 CHAPTER II.
                        HISTORY OF COMANCHE COUNTY

  We will now give in detail a history of Comanche County, names of the first settlers,
Indian depredations, etc.

   In the winter of 1855, B. J. Homsley, Captain James Cunningham, Charley Campbell,
Geo. Montgomery, Joe Hicks, C. H. Isham, John McGuire, Rev. Mr. Coker, L. T. Coker
and F. M. Collier became residents of Comanche County. In the spring of 1856, the
following year, Messrs. Tom Deaton, E. L. Deaton and Jack Wright also established their
residence in the county.

  In 1856 the first marriage license was issued in the county by F. M. Collier, County
Clerk, to E. L. Deaton and Miss M. A. Wright. Jesse Bond was the first County judge; F.
M. Collier, first Clerk; Jim Martin, first Sheriff; and T. J. Dunlap, first justice of the
Peace.

  In the fall of 1856 Comanche County was partly organized. Up to that time we were
under the jurisdiction of Coryell County. Old Cora was first chosen as the county seat.
On account of dissatisfaction having arisen concerning the location of the county seat, it
was moved to where the town of Comanche now stands, it being nearer the center of tile
county.
13 INDIAN FIGHTS ON THE TEXAS FRONTIER

                                 CHAPTER III.
                      THE FIRST TUESDAY IN AUGUST, 1858

    On this day I was at the election at Cora and stayed until night. Having 15 miles to
ride, it took me until about 12 o'clock to reach home. Within about two miles of home, in
a little draw, now in the east side of the town of Comanche, while following along a trail,
my horse became scared and stopped. From this I supposed Indians were around and to
confirm this supposition I heard whistles on all sides of me and some in front. But no
time for thinking; I put spurs to my horse and ran through at full speed, seeing Indians
on the right and left as they were in motion, and, feeling sure they were shooting arrows
at me, I was disposed to get all the running out of my horse that I could, for they were
doing that very thing. They sent a shower of them after me, but to no purpose, except
once when they shot my horse in the thigh, which, if anything, accelerated his speed to
some extent, giving him the same notion I had, that being to get away from that place as
quickly as possible. I ran out on the prairie, now about one-half mile from Comanche,
and halted to see if they were following me. Seeing nothing of them, I went on in the
direction home with a deep dread on my mind, impressed with the fact that something
had happened at home.

    I then lived two miles from Comanche, on Duncan Creek, now occupied by Mr.
Brown. I was loping along meditating seriously about home, an affectionate wife, one
little child and my wife's sister who were left helpless and to the cruel mercies of the
savages, when suddenly, in the road by the side of a field, I saw a lot of melons and
pumpkins, nearly a wagon load of them, all cut to pieces. I stopped and looked at them,
satisfying myself with the idea that the Indians I had just encountered had performed the
surgical operations. This increased my interest in my home, which was about one-half
mile distant. If I ever rode a half mile in all my life in deep suspense, it was this half mile,
for I was impressed that something was wrong at home.

   Arriving at home and approaching the house in my usual manner as nearly as I could
in order to keep down suspicion, feeling satisfied if I did otherwise I would alarm and
frighten my family inside, and while riding by the cow-pen, I saw an arrow lying at the
corner of the pen and another sticking in a cow. This more than ever confirmed the
belief already existing in my mind that something was wrong. On reaching the gate I saw
another arrow lying in the yard that had been shot into my dog. I holloed, as was my
custom in those days when arriving at home in the night, but no answer came. I repeated
the call. Still no answer. Now the reader can only draw on his or her imagination to
determine the state of my feelings at that supreme moment. Language would be inade-
quate to express it.

  Approaching the door, I again called out, only to be disappointed as before, receiving
no answer from within. I sank in deep agony and said to myself, "Is it possible that my
14 INDIAN FIGHTS ON THE TEXAS FRONTIER

wife and precious babe are gone?" The door was tied and behind it boxes, trunks, table and
bedstead were piled. It was impossible for me to get into the house and I was about to
conclude to raise an alarm in the settlement below when, to my great joy, I heard a noise
in the house. I called again and was answered this time by my wife, who recognized my
voice for the first time. She removed the rubbish from the door and, with trembling
voice and form, took hold of me and exclaimed: "I never spent such a terrible night in my
life; I felt my heart beat until I thought it would burst."

   Now let the reader stop and think of Heaven's noblest gift to man-a wife and precious
babe-and picture, in the imagination, a lone woman with her helpless babe and fifteen-
year-old sister, with no chance for escape, no means for protection save that afforded
them by an old gun, and surrounded by fifteen or twenty remorseless savages.
Remorseless, did I say? Yes, Webster defines the word remorseless as having no
compassion; insensible of distress.

   These rascals had neither compassion nor principle; fifteen or twenty steel-hearted
savages, in whose breasts human sympathy was an utter stranger, hooting like owls,
howling like wolves, imitating crows, blowing whistles and making various other noises
around the place from dark until 12 o'clock in the night.

   My wife told me she first saw the Indians while at the cow-pen about dusk and that
they had shot a calf and outcow while she was at the pen milking; that she ran to the
house, took down the gun, examined it, and barred the doors. No doubt the Indians saw
the gun, or they would have attacked the house. She heard them around the house until a
short time before I arrived at home. They had then left and cut the melons in the road, as
I have previously mentioned. Before leaving my place they had pulled up all the vines
and vegetables that were in my garden and piled them in a heap. It would be indecent for
me to say what they left on top of them. A grand insult, you may be assured. I had one
horse at home, a fullblooded Spanish, that was hard to catch. Next morning when I
found him he had an arrow sticking in his head just above his right ear. He made me
think of a dry goods clerk.

   At that time I had a neighbor by the name of Woolaver who had seven head of fine
horses. The Indians were around his house the same night. I told him they would get his
horses. He said they would not as he was building a stable to keep them in and they
would not get them. I had observed Indian signs around for several days and was satisfied
that some of them had stayed behind in order to get his horses, and told him several times
that they were around for that purpose, but he thought his stable would save them. Sure
enough, he got his stable completed, and kept his horses in it one night. Next morning
the horses were hobbled out about sunrise, and when they had grazed off about seventy or
eighty yards from the stable, five Indians dashed in between them and the house, and,
with quirts in hand, ran the horses off. They were discovered by the boys who ran with
their guns, firing several shots at them, but to no effect. The Indians took off the horses.
I was out some half mile from home after my horses when I heard one of the boys yell
out, "The Indians are coming-get your guns!"
15 INDIAN FIGHTS ON THE TEXAS FRONTIER

   At this time I heard the women screaming and squalling, the dogs barking and the
boys shooting. The old man, Woolaver, seemed to have his hands full telling the boys
what to do and trying to keep the women and children quiet. All this while the Indians
were making good time with their booty. We organized a posse and followed them
several days, but to no purpose.

   Those who participated in this chase were Charlie Isham, Mart McGuire, Tom Wilson,
Joe Padgett, myself, and probably one or two others. The next day after we started was
the 25th day of August. We traveled all day without water. Our tongues were swollen in
our mouths from famish.

   But back to the Woolaver fight: When I heard the racket at the house I started for
home as fast as my traveling-pins would carry me, not knowing but that my time would
come next. Before reaching home I saw one of Woolaver's daughters running toward my
house at full speed. We met at my house. She said her father had sent for me, that the
boys were fighting Indians who had stolen their horses. Now came another trying time
with me, for she said she saw Indians on her way to my house. Whether to go to their
relief or stay and protect my own was quite hard for me to decide. I lingered a few
minutes, then concluded to go. I arrived at the house just as the boys were getting back
from their fight. The boys had fired about three shots apiece at the Indians.
16 INDIAN FIGHTS ON THE TEXAS FRONTIER

                                   CHAPTER IV.
                         THE PANTHER FIGHT AND THE KILLING
                              OF HICKS' NEGRO IN 1859

   In July, 1859, a band of Indians went down the mountains west of Comanche, on the
South Leon, and stole a large lot of horses on Leon and Mercer's Creek. They were late
getting out. Joe Hicks had a negro who was working at Comanche for Tom Frost. The
negro was a fine carpenter and was building a house for Frost. He worked until dark
Friday night.

  The following day being Saturday, he started home early in the morning on Mr. Frost's
mule. He passed my house about sunrise. I then lived one-half mile south of Comanche.
The negro met the Indians about two miles from town. He turned back, but was pursued,
overtaken and killed within sight of my house while we were at breakfast.

    I had two horses and Jack Wright, one, that were grazing within two hundred yards of
the house. After breakfast I started to get up the horses, but failed to find them. I hunted
all the morning on foot without finding them or seeing any sign of them, little thinking
of Indians prowling about at that time of day. After my unsuccessful search, and while
returning home, I saw a body of men coming down the road.

   My suspicions were at once aroused and I rightly judged that there was something
wrong. I saw them stop and dismount and begin moving around an object that lay on the
ground. Some of the men remained at the place, while others came toward the house.
When they arrived they told me that the Indians had stolen a lot of horses on South Leon
and had killed Isham Hicks' negro. They remarked: "It don't matter, he is dead now; just
over yonder where you see those men the story is there told concerning the whereabouts
of your and Wright's horses."

   The Indians had killed the negro and taken my horses in broad daylight, right in sight
of the house, and that, too, within less than a mile from town. We soon made
arrangements to bury the negro and follow the Indians.

   The men who followed the trail were Aaron Cunningham, Bill Clemments, Bas Cox,
Captain Cunninghim, Jake Welch, E. L. Deaton, and some two or three others, whose
names I cannot now call to mind. We followed them for several days, but to no purpose.
We got out of provisions, as was usual in those days, but being used to this, it never went
hard for an old frontiersman to get out of grub and go without for several days on such
occasions. Finally, the chase was given up and we turned homeward, hungry, tired and
mad.
17 INDIAN FIGHTS ON THE TEXAS FRONTIER

   We camped near a place where turkeys were coming in to roost. I told the boys that I
would go and wait until they came in and kill enough for supper. Taking my six-shooter,
and secreting myself on the bank opposite some cottonwood trees, I patiently awaited the
approach of the turkeys. While in this position I noticed the tall grass moving in the run
of the creek, and not knowing what it was, I prepared for a fight. It was a large panther,
and very poor. He was within thirty feet of me. I pulled down on him, intending to
shoot him through the heart, but being a little excited, I reckon, the ball struck the
ground. I shot him again. This time he made for me, snuffing and growling in a furious
manner. I shot him again. He never altered his course, but made a leap for me, and when
within six or eight feet of me I shot him the fourth time. The force of the powder and
ball from this shot out of a Colt's revolver striking him in the side of the neck and
ranging back, turned his course, and I jumped to one side and the panther passed by. As
he passed I gave him another shot. By this time, judging from his actions, he thought he
had fallen into unfriendly surroundings. As he turned to the left I shot my last ball into
him. He jumped off a bluff and died, having in him the full contents of my revolver.

   The boys in camp, some four hundred yards distant, heard the racket, and supposing
the Indians had attacked me, lost no time in making their appearance upon the grounds.
They never took time to saddle and many of them never even bridled their steeds, but
mounted them as they came to them and thundered over the turf to my relief. The
charge of the boys was more exciting to me than the panther fight. In the fight I had no
time to get scared, for the reason that I had to do some honest, clean fighting, to save my
scalp from the panther.

   Upon examining the animal, we found all six of my bullets in him, which was
somewhat remarkable, as the animal was in rapid motion each time that I fired, with but
one exception. How a man will fight when his life depends upon his own exertions in the
premises!

   The following day we landed home minus about forty head of horses, a negro worth
about two thousand dollars, and about ten days' hard riding, and four or five days of that
with nothing to eat except wild meat and only a chance shot to get it. All we had to show
for our work was the scalp of a panther.
18 INDIAN FIGHTS ON THE TEXAS FRONTIER

                                  CHAPTER V.
                       THE STEALING OF HOMSLEY'S HORSES;
                      MY NARROW ESCAPE FROM THE INDIANS

   In 1861 the Indians made a raid in the vicinity of Comanche, and stole Jesse Hawks'
and John David Soli's horses, about one-half mile from town, then went to Old Man
Homsley's to get his. The old man had his horses secure, as he thought. He had double
houses and had made a strong pen running from one corner of the building around to the
other corner, thinking by putting his stock inside such an enclosure and being so near the
house, the Indians would not venture to molest them; but in this he was mistaken, for
they did venture, pulled down his fence, got his horses out. Old Lady Homsley heard
them in the early part of the night, and the family scared them off several times, but late
in the night they succeeded in getting the horses out, but failed in their effort to drive
them off, and in consequence were delayed until daylight.

   I was out on the prairie south of Comanche, hunting oxen on foot. It was a dark,
cloudy morning. I was standing, listening for my bell, when suddenly five Indians
presented themselves in front of me. When they saw me they halted and strung their
bows and fixed their shields, and, with lance in hand, they charged at me, yelling like
demons, throwing up their shields, then their lances and bows, as much as to say, "If you
don't run we will kill you." I realized the situation, had plenty of time to make up my
mind what to do, and was fully determined not to run. It was a mile and a half to my
house. I fully concluded to stand my ground and put up the best fight I could make, for I
knew I had either to bluff them off or fight it out with a six-shooter over my head. At
this juncture they turned to the right, and motioned at me that if I would stop they
would go on, which proposition I readily accepted, and would have given boot if they had
asked it. They came within forty yards of me, so close that I could see the whites of their
eyes. Had I retreated, they would have killed me.

   No doubt many a man has lost his life by running from Indians, while many a one has
saved himself by running. Knowing when to and when not to run, is the question.
Experience has taught me that presence of mind in extreme peril is the best support a
man can call to his aid under such circumstances as confronted me upon the first
approach of the Indians. It is the best weapon in the world with which to fight Indians.
A man of courage and good judgment, well armed, is a most formidable and dangerous
antagonist.

   Imagine, reader, the feeling which took possession of me at the moment when charged
upon by five wild, blood-thirsty savages who gave no quarter and asked for none, and
knowing as I did their mode of warfare, that if by circumstances I should fall into their
hands my scalp would dangle from the belt, and five to one, it was extremely important
that my proceedings should be directed with deliberate judgment.
19 INDIAN FIGHTS ON THE TEXAS FRONTIER

  After they had passed on I saw them go into the post oaks on the ridge South of
Comanche. I put for town, knowing that there was a bunch of cow hunters to meet that
morning. I arrived in town on time and circulated the news. We lit out for the gap in the
mountains, the place where the Indians were making for, but after a run of twelve miles
we saw the dust rising from their trail some two miles ahead, and our horses being run
down, we concluded to give up the chase. The Indians out-did us on this occasion, but
Homsley's horses out-did the Indians. They only got away with Davidson's and Hawks'
horses.
20 INDIAN FIGHTS ON THE TEXAS FRONTIER

                                     CHAPTER VI.
                          WES BREWER MISSES THE INDIANS AND
                             KILLS THE HORSE IN THE TOWN
                                    OF COMANCHE

   In the winter of 1860 I was living in the west side of the town of Comanche. Shortly
after dark I heard the hooting of owls a short distance from my house. Suspecting that it
was a trick of Indians, I walked out on the ridge to listen, and while standing by a tree I
heard horses running down to my left. I soon discovered that they were coming toward
me. I sat down by the tree and three Indians ran a loose horse close to me, so close that I
could have caught one of them by the leg, and he was running so fast that the horse he
was riding grunted with every jump he made.

   As soon as they passed me I ran to notify Bill Carver that the Indians were in, knowing
that he had two horses staked near the house. Carver and Wes Brewer gathered their
guns and made for their horses. I went back home, some seventy-five yards distant, and
sat down in the door. Carver got to his horses, and while turning them loose, Brewer
stood guard. Brewer observed the Indians coming toward them, and said, "Yonder they
come!" It was very dark and the Indians were within twenty steps of them before he saw
them. Carver told him to shoot. Brewer pulled down on them with an old musket well
charged. He fired just as the Indians turned, the ball striking the rider's horse in the lock
of the jaw, ranging forward. The blaze of the gun enabled me to discern two Indians on
the horse Brewer shot. Carver then opened fire on them as they ran, and sent the
contents of his six-shooter after them. As they passed my house I set in and emptied a
double-barrel and six-shooter in the direction they were going. Whether any of these
shots proved effective I am unable to state, as the night was very dark. The Indians rallied
about where the college building now stands, by blowing whistles. While they were
rallying we were reloading, not knowing what might come next. At the crack of the gun,
when Brewer fired, the horse fell and the Indians jumped off the horse, recovered and ran
toward my house. There being no yard fence, one of them ran right up to the door with a
pack on him consisting of several blankets, ropes and roasting-ears, a bunch of arrows,
and several other trinkets--enough to load a horse. The shot horse died the following
day, and Carver, Brewer and myself divided his cargo. There being no import duty on
articles of this character in those days, and having no occupation tax to pay, we each set
ourselves up in business, and declared for free trade and sailors' rights. So ends the
history of this dark and memorable night with Brewer, Carver and Deaton in the town of
Comanche. As to whether we hurt any of the red rascals we never knew, but in all
probability we did, for we sent some ten or twelve shots after them as they ran in the dark.
21 INDIAN FIGHTS ON THE TEXAS FRONTIER

                                    CHAPTER VII.
                            A NARROW ESCAPE WITH TOM FROST,
                              TOM GOGGIN AND E. L. DEATON

   In the spring of 1860 the Indians made a general raid on the frontier and seriously
jeopardized life and property. On account of the unsettled condition of affairs and the
many dangers we were subjected to, we had to fort up at some neighbor's house in order
to protect our women and children. A few families met together at Tom Frost's, as he had
the best house, and built a corral, picket-fashion, by setting the timbers in the ground, in
order to save what stock we had left. The Indians kept on stealing until the fort had only
one horse left. We had to use him one day, and having nothing but grass to feed him on
we staked him out, intending to put him in the pen before going to bed.

   Shortly after dark we heard the horse running, and being satisfied the Indians were
after him, T. M. Frost, T. M. Goggin and myself gathered our guns and six-shooters and
slipped along in the direction of our horse. While following the horse along in the
starlight we crossed a draw, now in the west portion of the town of Comanche.

   Crossing the draw at a cow trail, we ran rapidly across and made our way up a gentle
slant, a distance of some fifty yards from the draw, and sat down under a tree to see if we
could hear or see anything of the horse.

    While waiting here my attention was called to something that seemed to be flying
above us, but it was all over so quickly that I thought no more about it until the following
morning, when, upon examination, I found the spot where he had harbored ourselves the
night previous literally bristling with arrows. Upon further examination I found that the
Indians had secreted themselves in the branch not ten feet from where myself and
companions had crossed. The nasty rascals had observed our corning and, no doubt,
expected us to stop at the branch, when they would, had we done so, made a finish of us
all at once.

   We failed to get our horse, but the Indians did not. Losing this horse put our crowd
completely on foot. We did not remain in this condition long, for we found a pony up
the creek a few days later that was abandoned by the Indians. We took him in and he
became a fixture at the fort.
22 INDIAN FIGHTS ON THE TEXAS FRONTIER

                               CHAPTER VIII.
                     THE BIG CATTLE STAMPEDE ONE-HALF
                          MILE ABOVE COMANCHE

   In 1862 there was a ranch one-half mile above the town of Comanche, known as the
Tyler ranch, occupied at this time by Tom Wright. In June of this year there was a
general round-up at this ranch by cattlemen. After gathering several days, in which
thirty men were engaged, we succeeded in corralling about three thousand head of cattle.

   About 10 o'clock one night the cattle, became scared at the back of the pen, and,
drifting to the front, literally tore out one side of the pen, taking out gates, posts and
everything that came in their way. Our horses that were hobbled out stampeded, too, and
away they went, helter skelter, all together. All hands were left on foot. We patiently
awaited for daylight. Next morning all hands set out afoot horse and cow hunting. All
were gone together with about ten days' hard work. During the day some of the women
saw a moccasin track at the back of the pen, which revealed to us only too truly the cause
of all our trouble. The Indians were responsible for the mischief done.

   During the day previous to the night when they did their devilment, they secreted
themselves in a thicket, distant from the ranch about one-half mile, watched our
maneuverings during the day, and when dark came to shadow their movements they
made the raid which resulted in our being successfully "scooped."

  Having previously relieved the settlement of all available saddle stock, we were
powerless to do anything, and they made good their escape.

   Now let the reader, who knows nothing of the trials, dangers, disappointments and
hardships borne by the early frontiersmen of West Texas, draw on the imaginative
faculties for a picture describing their wild surroundings and condition. The pen of the
learned historian cannot properly describe, nor language fitly express it.
23 INDIAN FIGHTS ON THE TEXAS FRONTIER

                                   CHAPTER IX.
                           MARION GRAVES AND JIM FUQUA MAKE
                             A RACE FOR THEIR LIVES NEAR
                                   COMANCHE

  In the fall of 1862 the above named gentlemen, then citizens of Hamilton County,
were herding beeves on the head of Little Duncan Creek, about one and one-half miles
west of Comanche.

   About 3 o'clock in the evening they saw about twenty men coming toward them. They
immediately recognized them as Indians, and Graves said to Fuqua: "As I am on the best
horse, I will ride to the top of the hill to make sure they are Indians, and if they are I will
wave my hat, which will be a signal to you to make your way to the ranch in double-quick
time, or be picked up by the redskins."

   Graves waved his hat to Jim, as was expected he would do, and the race began, with the
Indians well up in the rear. For a distance of a mile and one-half the dust fairly flew, and
without joking, the boys came out ahead by several lengths, made for the yard gate, which
was standing open, jumped off their horses and ran into the house.

  Tom Wright was living on the ranch at this time, but on this particular occasion
happened to be in town.

   His wife, with one little child, a girl about two years old, had gone to an empty house,
about two hundred yards distant, to fix up for a family that was intending to move into it
the following day.

   The Indians, seeing that the boys had gotten ahead of them, directed their attention to
rounding and gathering up horses. Wright had some twelve or fifteen head that were
near the house. It being daylight, the Indians lost no time in rounding them up.

   Mrs. Wright's little girl was playing in the back yard. The Indians discovered her and
made an effort to capture her, but Mrs. Wright was too quick for them. She heard the
horses running, and walked out of the house to see what was the matter. She saw three
Indians coming at full speed toward the house. She ran to her child and caught her just
in time to save her from the clutches of one of the redskins, who was reaching over the
fence for her; with her daughter in her arms, she ran back into the house.

   Lucky grab! Lucky escape!
24 INDIAN FIGHTS ON THE TEXAS FRONTIER

  The Indians went across the ridge north of Comanche into the edge of the timber,
which was about one and one-half miles from town, rounded up and killed a beef, cooked
and ate it in broad daylight.

   While they were cooking and eating, the men about town were gathering up the
women and children in the immediate neighborhood. They went in a body, about fifteen
strong. Few words were exchanged when they would come to a house; they would just
take the women and children up behind them and carry them to town. They never
finished this work until 9 o'clock in the night.

  About 8 o'clock I heard the clatter of horses' hoofs coming in the direction of my
house. I lived at this time one mile northeast of Comanche. I remarked to my wife, when
we heard the commotion outside, that it meant redskins in the settlement.

   Sure enough, when the boys rode up they told me that Indians were in and that they
had come for us to go to town; that the Indians were camped just over the ridge and were
cooking beef, and that they were expecting an attack on the settlement that night; that
they had gathered all the families in the vicinity into town, and asked me to get ready
quick, as there was no time to be lost. I remarked: "I am not going to leave all I have here
to the mercy of the savages. I had as soon have my head mashed as to go."

  Their reply was, "You can stay, then, if you so desire, but we are going to take your wife
and children," and told them to get ready.

   When I saw my wife and children mount up behind them, I knew they meant business.
By this time I had made up my mind that it would be foolishness for me to try to protect
what I had single-handed and alone against twenty-five or thirty redskins. My attitude at
that moment reminds me very much of the old woman who declared she would not move
to Texas, until her husband had the wagon loaded and made ready for the start. When all
was ready she spoke in a submissive tone of voice and said, "Have you got a place for me
to ride?"

   Without deliberating longer, and with rifle and six-shooter in hand, I mounted up
behind one of the boys and left all I had to the mercy of the savages. But they did not
molest anything on my premises that night, though they were all around the place. On
examination the next day it was found that the Indians had divided into three or four
squads and started on down the country in quest of horses and scalps. The reader will
observe the trials, mishaps, losses, and dangers which the early settlers of the frontier had
to undergo, and I cite this as one of the many instances where we suffered on account of
these depredations.

   From news we could gather of the progress made by these Indians in neighboring
settlements in their devilish march, we learned that they stirred things up pretty
generally. The people on the frontier at this time were in an almost helpless condition, as
the war was upon us and the only protection we had was that afforded by the few who
remained at home, while the majority of the boys were mixing in the "great conflict." All
25 INDIAN FIGHTS ON THE TEXAS FRONTIER

the troops had been taken from the frontier, which left us helpless at the hands of and
merciless foe.

   This same band of Indians, after separating into squads, made their way down into
Hamilton, Coryell, Lampasas and Burnet Counties, and, going out in different directions,
carried death and destruction as they went, stealing horses and exciting the people
generally. Each squad carried out a large bunch of horses.