Strategic Plan 2017 TO 2020 - PROVIDING GREAT PRODUCTS & FUN ACTIVITIES FOR OUR CUSTOMERS - Inverclyde Council
Page content transcription
If your browser does not render page correctly, please read the page content below
Draft Document

 Strategic Plan
            2017 TO 2020
    PROVIDING GREAT PRODUCTS
& FUN ACTIVITIES FOR OUR CUSTOMERS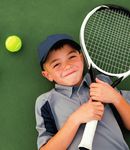 STRATEGIC PLAN

                                                                      5.0
     2017 to 2020

                                       2.0
                               INTRODUCTION
                                                                  CORPORATE
                                                                   STRATEGY
                              TO THE COMPANY

  1.0
                                                                  5.1 Human Resources

                                                                                               6.0
                                  2.1 Mission 		                  5.2 Marketing
                                      Statement                   5.3 Information
                                  2.2 Products and                    Technology
                                      Services
 EXECUTIVE                                                        5.4 Facilities
                                                                      Management
 SUMMARY                                                          5.5 Business 		          OPERATIONS
                                                                      Development
                                                                                           6.1 Health and
                                                                  5.6 Customer Service
                                                                                               Wellbeing
                                                                  5.7 Quality
                                                                                           6.2 Community, Halls
                                                                      Management
                                                                                               and Pitches

                                          4.0
                                                                  5.8 Health and Safety

        3.0
                                                                                           6.3 Fitness Gyms and
                                                                                               Sport Facilities
                                                                                           6.4 Waterfront and
                                                                                               Swimming Pools

                                        MARKET
      COMPANY
                                       RESEARCH
      DIRECTION
                                4.1    Economic and

                                                                       7.0
    3.1 Company's Vision               Political Outlook
        and Values
                                4.2    Overview of UK
    3.2 Governance and 		              Leisure Market
        Structure
                                4.3    Area Demographics
    3.3 Strategic Direction
                                4.4    Catchment
    3.4 Stakeholder
        Engagement
                                       Demographics by facility      FINANCE
                                4.5    Drive time maps 10
    3.5 Funding                        minutes by facility        7.1 Financial
    3.6 Trust Model             4.6    Consumer Research              Overview
    3.7 Partnership Working     4.7    Competition                7.2 Financial Strategy
    3.8 Planning Process        4.8    Competitive Analysis       7.3 Three Years'
                                4.9    SWOT Analysis                  Forecast
                                4.10   PEST Analysis              7.4 Risks
                                4.11   Market Opportunities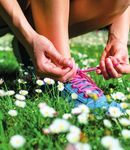 Building on the success of Inverclyde Leisure's
            last Business Plan which saw the refurbishment of
            Ravenscraig Activity Centre, development of low
            cost gyms in Inverclyde, reduced the price barrier
            to many customers, diversification into new market
            places, increased usage of facilities, new branding
            and increased marketing of facilities, increased
            membership, more swimming and skating lessons,

1.0
            increased usage of health related services, the         In terms of the
            inclusion of parks & pitches and the development        Corporate Strategy,
            of events within community facilities.                  IL continues to develop
                                                                    and improve corporate
            Inverclyde Leisure's strategic plan for the next        services with a number of new
            three years focuses on "Providing Great Products        and creative initiatives, such as the
            and Fun Activity for our Customers" whilst              development of Human Resources. We

executive
            providing value for money, promoting healthier and      have secured a provider for employment Law
            more active communities and providing a choice of       and HR advice and will be embedding a new
            imaginative products and services.                      electronic cloud based HR System to ensure all
                                                                    records are up to date and to improve efficiency
            The company's vision remains the same, "to be the       through less paper process. IL will also be

summary
            best in the eyes of customers, employees and our        reviewing our appraisal system and developing a
            stakeholders", and we aim to achieve the vision         new training programme for our employees
            through working with a transparent framework of
            core values these include:-                             Marketing continues to go from strength to
                                                                    strength with the development of Strategic
                                                                    support on a monthly basis and a new marketing
            •   Enthusiasm                                          and promotion calendar. There is a greater
            •   Being Positive                                      emphasis in the plan on the implementation of
            •   Being Professional                                  electronic forms of marketing and the targeting
                                                                    of key demographics through automation of data
            •   Being Open minded                                   sets. IL will also be developing an exciting new
            •   Innovative                                          app that brings together third party suppliers
                                                                    opening up API access for the benefit of our
            •   Honest                                              customers as well as updating and mobile
                                                                    enabling website.
            Inverclyde Leisure's strategic direction aims to
            retain its customer base and expand its operation.
                                                                    We continue to develop our Information
            Retention deals with our existing customer base
                                                                    Technology platforms by working with our
            aiming to keep our customer for as long as
                                                                    software providers developing new initiatives
            possible in our product portfolio. Expansion seeks
                                                                    to keep up to date with the latest customer
            to develop new products in our current business
                                                                    trends. This includes: creating customer portals,
            and potentially new business. This strategy will see
                                                                    improving electronic systems for facilities
            Inverclyde Leisure in its core market of leisure, fun
                                                                    management, sports courses, HR, beacons and
            activity and health.
                                                                    access control.
            Detailed market research has been carried out.
                                                                    We plan to do a full review of our facilities
            This includes economic and political outlook,
                                                                    management system and undertake an energy
            U.K economic outlook, Scottish economy, local
                                                                    audit of key facilities starting with the Waterfront
            government funding, non-domestic rates, council
                                                                    to see if there can be any savings identified this
            tax, councils' capital spending and an overview of
                                                                    will look at building management systems, LED
            the U.K Leisure market and although the outlook is
                                                                    lighting, Boilers, Dehumidifiers, air handling and
            uncertain, leisure has seen continual growth over
                                                                    micro combined heat and power units,
            the past few years nationally especially in the low-
            cost sector.
                                                                    In terms of business development, we have
                                                                    some exciting projects that could see significant
            The research section also covers the areas
                                                                    growth for IL in terms of income these projects
            demographics including population, ethnic make-
                                                                    are in the form of ideas at the moment and will
            up and social grades. The catchment maps form
                                                                    need through investigating in terms of feasibility.
            10-minute drive time from facilities and consumer
            research and shows a potential decrease in
                                                                    Customer service continues to be a focus of IL
            population over the coming years therefore a need
                                                                    with a commitment to the WOW! Awards. Over
            to attract people from outside of Inverclyde.
                                                                    the next three years the WOW! Awards work with
                                                                    organisations across the world, helping them to
            The plan includes a detailed SWOT and PEST
                                                                    engage with their customers in a positive way.
            analysis that highlights approaches to the business
                                                                    They provide IL with the tools to make it easy for
            and has helped shape the new objectives to drive
                                                                    our customers to tell us when we have delivered
            the business through the next three years.
                                                                    great service for them, and then to give positive
                                                                    recognition to the employees in our organisation
            The customer research demonstrated an
                                                                    that are delivering that great service. The aim of
            encouraging improvement on the previous
                                                                    the WOW! Awards is to be motivational,
            business plan with 99.5% of the customers
                                                                    inspirational, encourage our
            surveyed committing on our staff being friendly,
                                                                    employees to deliver great
            helpful and approachable, 98.5% of our customers
                                                                    customer service at a
            committing we were good value for money and
                                                                    consistently high
            86% of our customer scoring Inverclyde Leisure 8
                                                                    standard.
            or above in the net promoter survey.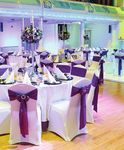 We will also be entering a three year agreement
                                                      with Macmillan to deliver specialist cancer
                                                      support in our centres.

                                                      Community Halls and pitches aims to further
                                                      advance bookings and develop new IL ticketed
                                                      promotion calendar to include tribute acts,
                                                      comedians, party nights, pantos, shows, local
                                                      band challenges, traveling entertainment and
                                                      burns suppers to help build stronger foundations
                                                      at the halls. Parks and pitches will be continually
                                                      reviewed by IL to ensure they are being run
                                                      efficiently.
Over the next 3 years we will continue to improve
and develop our Quality Management System             Fitness gyms and sports facilities see another
and Health and Safety systems by committing to        there year growth potential especially in the
improved external audit scores. It will remain the    budget gyms and children's activities and the
cornerstone for quality at IL with the concept of     potential for new opportunities for family activity
the customer and supplier working together for        and the expansion of the fitness programme.
mutual benefit.
                                                      The Waterfront and swimming Pools see the
The operation team help to drive change in            development of the lesson programme for both
the organisation. The team are committed to           swimming and skating as well as the increased
delivering high quality leisure and community         development of targeted marketing to drive
facilities within Inverclyde. The aim over the        customers to our centres.
next few years will be to develop stronger
partnerships, enhance our IL brand, improving         Inverclyde Leisure has made a commitment of 2%
activity, diversify products and services, increase   cut per year in the current funding agreement but
usage, develop income and deliver quality             realises that with the pressure on public funds,
throughout the operation. The operational             this will decrease further through the three-year
strategy continues to focus on the delivering         period and will work with our partners to achieve
good quality services at all sites and developing     the desired outcomes.
key areas of the business.
                                                      The forecast has been produced to be
Four areas have some major operational                realistic and achievable, it does not take into
improvements. Health and wellbeing aims to            consideration capital investment from the
increase the amount of programmed activity and        projects that we may undertake as this will be
referrals. IL aim to improve Health and wellbeing     managed on a project by project basis.
by:-
                                                      There will remain an increased focus and
• Encourage and enable the inactive to be more        vigilance in reviewing performance each
  active                                              month and necessary action will be carried out
                                                      quickly. IL will continuously review its accounts,
• Encourage and enable the active to stay active      maximising income through competitive pricing
  throughout Life                                     structures and development plans combined with
• Support wellbeing and resilience in                 a determination manage expenditure effectively
  communities through physical activity and
  sport                                               Below is the financial summary over the next
                                                      three years:-
• Develop physical confidence and competence
  from the earliest age
• Improve opportunities to participate progress
  and achieve in sport

                                            Year 1           Year 2                   Year 3
                                         2017/2018        2018/2019              2019/2020
 Income                                   6645335         6705060                   6754311
 Expenditure                               6642711         6703023                 6752704
 Net Surplus                                 2624             2037                     1607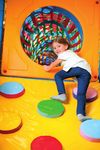 A814

                                                                                                                                                                                        Cardross Rd                                                                                    A82

                                                                                                                                                                                                        A814
                                                                                                                                                                                                                                                                                          A82

                                                                                              F                C                                                                                                A814                                                                                      Stirling Rd

                                                                                                  M                                                                                                                      Cardross
                                                                                                                                                                                                                                                                                                                 A813

                                                                                                                                                                                                                                                                                                                                                     Invercyde
                                                                                                                                       B             A                                                                                                                                       A82
                                                                                                                                                                                                                                                                                                                    A813                          Leisure Facilities
               Inverclyde Leisure (IL) is a registered charity,             Ashton Rd                                                                                                                                                      A814

2.0
                                                                     A770

               a community focused non-profit company                                               I
                                                                                                                                                                                                                                                                  A814

               established in 2001 for the purpose of delivering
                                                                                                                                               A78
                                                                                                                                                              G             J
                                                                                                                                                                                                                                                                                A814
                                                                                                                                                                                                                                                                                       Cardross Rd
                                                                                                                                                                                                                                                                                                          A814
                                                                                                                                                                                                                                                                                                                           Stirling Rd

                                                                                                                                                                                                                                                                                                                                  A82

               sport, leisure, health and community activities.
                                                                                                                              A78
                                                                                                                                                                                                  H                        River Clyde
                                                                                                                                                                                                                                                                                                      Scottish
                                                                                                                                                                                                                                                                                                      Maritime

                                                                                                                                                K
                                                                                                                                        Drumfrochar Rd
                                                                                                        Inverkip Rd   A78      B2054                                                                                                                                                                                         Glasgow Rd

                                                                                                                                                                                                                       E
                                                                                              A78                                                                                                                                                                                                                                         A814   Milton
                                                                                                                                                                                                                                                                                                                                                          A82

               IL operates community halls, parks & pitches,
                                                                                                                                                             B788                                       Port
                                                                                Inverkip Rd                                                                                                           Glasgow
                                                                                                                                                                                                                                                             A8                                                                                                          Great Western Rd

               sports facilities, health and fitness facilities,                                                                                                    Auchmountain Rd

                                                                                                                                                                                                 L
                                                                                                                                                                                                                                                                         Greenock Rd

                                                                                                                                                                                                                                                                                       Main Rd
                                                                                                                                                                                                                                                                                                                                                                                            A82

               swimming pools, ice facilities and an athletics
                                                                     A78                                                                                                                                                                                                                             A8                              M8
                                                                                                                                                                                                                       Kilmacolm Rd

               stadium.

INTRODUCTION
                                                                                                                 loch Thorn                                                                                                     A761
                                                                                                                                                                          B788

                                                                                                                                                                                                                                                                                                                                                                M8                A898

               IL works in partnership with Inverclyde Council
                                                                                                                                       Gryfe Reservoir No2
                                                                                                                                                                                                                              Port Glasgow Rd

               (IC) and aims to provide a quality service for                                                                                                                                                                                                                                                                                                                 M998
                                                                                                                                                                                                                                                                                                                                                                              M898

               its customers, employees and stakeholders by
                                                                                                                                                                                                                                          D

TO THE
                                                                   Leapmoor                                                                                                              B788
                                                                     Forest                                                                                                                                                                       A761                                                                                                                   M8

               delivering high quality facilities and services.                                                                                                                                                                                   Kilmacolm

                                                                                                                                                                                                           B788                        A786

COMPANY                                                                     A

                                                                            B

                                                                            C
                                                                                    Waterfront Leisure Complex & Fitness Gym Customhouse Way, Greenock, PA15 1EW

                                                                                    Greenock Sports Centre & Fitness Gym Nelson Street, Greenock, PA15 1QH

                                                                                    Battery Park Pavilion Battery Park, Eldon Street, Greenock, PA16 7QG
                                                                                                                                                                                                                                                      H

                                                                                                                                                                                                                                                         I

                                                                                                                                                                                                                                                         J
                                                                                                                                                                                                                                                                  Port Glasgow Swimming Pool Bay Street, Port Glasgow, PA14 5EB

                                                                                                                                                                                                                                                                  Ravenscraig Sports Centre Auchmead Road, Greenock, PA16 0JE

                                                                                                                                                                                                                                                                  Indoor Bowling Club Port Glasgow Road, Greenock, PA15 2UL

                                                                            D       Birkmyre Park Gym Broomknowe Road, Kilmacolm, PA13 4HX                                                                                                               K        Greenock Town Hall Clyde Square Greenock PA15 1LY

                                                                                    Boglestone Fitness Gym and Boglestone Community Centre Dubbs Place,
                                                                            E                                                                                                                                                                            L        Port Glasgow Town Hall 35 King Street Port Glasgow PA14 5HD
                                                                                    Port Glasgow, PA14 5UD

                                                                            F       Gourock pool & Gourock Fitness Gym Albert Road Gourock, PA19 1NQ                                                                                                 M            Gamble Halls 44 Shore Street Gourock PA19 1RG

                                                                            G       Lady Octavia Sports Centre Bridgend Road, Greenock, PA15 2JN

                                                                                                        IL currently delivers its operation in the
                                                                                                        Inverclyde area with its main centres
                                                                                                        shown above:

                                                                               Inverclyde Leisure
                                                                               delivering Leisure,
                                                                            Cultural and Community
                                                                                activities for our
                                                                             customers throughout
                                                                                   Inverclyde

                                                                                                                                                                                                 Voluntary
                                                                                                                                                                                                           6                                                                4                                                                                                               17
                                                                                                                                                                                                 managed                                                     Community                                                                                                                Grass
                                                                                                                                                                                                Community                                                     Facilities                                                                                                             Pitches
                                                                                                                                                                                                   Halls

                                                                                                             Leisure
                                                                                                                      10                                        Community
                                                                                                                                                                             3                                                                                                               Athletics
                                                                                                                                                                                                                                                                                                          1                                                 3G
                                                                                                                                                                                                                                                                                                                                                                     5
                                                                                                            Facilities                                            Hubs                                                                                                                       Stadium                                                      Pitches

                                                                                                                                                                                                                                                                     3
                                                                                                                                                                                                                                                                  Town
                                                                                                                                                                                                                                                                  Halls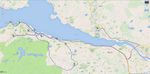 •   Investment in new CrossFit facility            The directors have the ultimate control of the
                                                                                                                                                                       company subject to providing and operating
                                                                                                                    •   Investment in new equipment, flooring and
                                                                                                                                                                       the services in accordance with a specification
                                                                                                                        decoration of Waterfront Gym
                                                                                                                                                                       agreed with IC.
                                                                                                                    •   Investment in Waterfront Ice Rink facility
                                                                                                                                                                       Inverclyde Leisure Limited is a registered Scottish
                                                                                                                    •   Investment in new budget Fitness for Less      Charity and is governed by the Office of the
                                                                                                                        brand for Boglestone                           Scottish Charity Regulator, universally known
                                                                                                                    •   Upgrade of Kilmacolm Fitness Plus Gym at       as OSCR set up under the Charities and Trustee
                                                                                                                        Birkmyre Park                                  Investment (Scotland) Act 2005. In exchange for
                                                                                                                                                                       the benefits of charitable status organisations
                                                                                                                    •   Re-modeling of Ravenscraig Sports Centre       require to provide public accountability.
                                                                                                                        that was due to be closed to create a new
                                                                                                                        budget club and fun activity centre            To qualify as a charity an organisation's purposes
                                                                                                                    •   New Combined Heat and Power Unit (CHP)         must be for one or more charitable purposes,
                                                                                                                        to help reduce management fee                  must be for public benefit and must not be party
                                                                                                                                                                       political, nor permit property distribution for
                                                                                                                    •   Upgrading of Gourock Fitness Gym               non-charitable purposes nor be subject to
                                                                                                                                                                       ministerial control.
                                                                                                                    •   Our partners at IC have also funded many
                                                                                                                        property costs including works at all the
                                                                                                                        Town Halls, part funding for Ravenscraig and
                                                                                                                        new ice plant.

                                                                                                                    IL is around 22% funded by IC, the lowest in
                                                                                                                    Scotland, under a three-year funding agreement
                                                                                                                    and has committed to reduce the
                                                                                                                    management fee by 2% a year for the
                                                                                                                    next three years. IL will also throughout
                                                            • 2016 National WOW! Award for Putting the              the three-year period work with IC to
                                                              Customer First                                        deliver further savings that may be
                                                                                                                    required due to increasing pressure
                                                            • 2016 UK Active Finalist Spark of Innovation           on council funds.
IL has over 1.1 million customer visits per year;           • 2015 National Award for Engaging with staff
                                                                                                                    IL aims to provide a quality
these are made up of 382,624 Dry side visits,
                                                            • 2015 UK Active Engaging the Community                 service for its customers,
110,785 Fitness classes visits, 238,839 Gym visits,
                                                              Finalist                                              employees and stakeholders
9,749 Gymnastic visits, 26,695 Ice facility visits,
                                                                                                                    by delivering high quality
266,362 swimming visits, 54,007 Swimming                    • 2014 Legend Customer Service Award
                                                                                                                    facilities and services at
Lesson visits, 12,075 Skate Lessons visits and
                                                            • 2013 National Fitness Award for Community             affordable prices.
16,581 Community Facilities usage.
                                                              Involvement
                                                                                                                    The company is
Overall the company's usage has increased by
                                                                                                                    currently governed
106,000 users from last year, this has been down            The company has also invested heavily into              by 11 members of
to the growth in products and the services we               the products and services that we offer our             the Board who
offer as a company.                                         customers, some of which are listed:-                   also serve as
                                                                                                                    directors.
IL has been recognised in the last few years for
the high standard of it operations and has been
honoured with a number of highly prestigious
awards including:-

                                                      5%

                   1%
                   2%
                                                                34%
                                            24%
                                                                                             DRY SIDE
                                                                                             GYM
                                                                                             ICE
                                                                                             SWIMMING LESSONS
        2%                                                                                   COMMUNITY FACILITIES
                                                              10%
        1%                                            21%                                    FITNESS CLASSES
                                                                                             GYMNASTICS
                                                                                             SWIMMING
PATRONAGE                                                                                    SKATING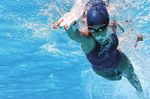 Below are IL's charitable aims:-                      2.2      PRODUCTS AND
                                                                                                    SERVICES
                                     • To provide facilities for recreational, sporting,
                                       cultural or social activities for the community     IL has managed to expand and
                                                                                           grown successfully based upon
                                     • To encourage and to promote for the purposes        a strategy of delivering a wide
                                       of social welfare, information on nutrition,        array of community focused
                                       health, exercise and healthy lifestyle              leisure along with cultural
                                     IL's Key Strengths include:-                          activities inclusive for all:

                                     • Staff commitment                                    • At value for money
                                     • Community involvement                                 prices

                                     • Presentation of facilities                          • Promoting healthier
                                                                                             and more active
                                     • Customer loyalty                                      communities
                                     • Range of products and services                      • Providing a choice
                                                                                             and incentives for
                                                                                             all to participate
                                     2.1      MISSION STATEMENT
                                                                                             through
                                                                                             imaginative
                                     The company's mission is to provide great
                                                                                             and inclusive
                                     products and fun activity for our customers. The
                                                                                             programming
                                     mission enables the company to encourage our
                                     customers to partake in the activities we have on
                                     offer whether that be health or fitness related,      This strategy has
                                     entertainment, children's activities or educational   had the effect of improving
                                     programmes and enables us to implement new            the quality of life for our communities, in
                                     products and services over the next three years.      addition to helping to deliver our partners health
                                                                                           and social agendas and community strategies.
                                     Providing Great Products & Fun
                                                                                           IL offers a wide range of products and services
                                     Activity for our Customers                            listed below:-

            WEDDINGS                               COMMUNITY EVENTS                                       BUSINESS FUNCTIONS                     COMMUNITY EVENTS
       CHILDREN'S ACTIVITIES                      EXERCISE REFERRALS                               LOCAL AND NATIONAL ELECTIONS                  EXERCISE REFERRALS
          CARDIAC REHAB                         GROUP FITNESS CLASSES                                         FITNESS GYMS                      GROUP FITNESS CLASSES
        ICE SKATING LESSONS                               CURLING                                              ICE SKATING                            CURLING
        FOOTBALL COACHING                          SWIMMING LESSONS                                             FUN SWIMS                         SWIMMING LESSONS
             VENDING                              PERSONAL TRAINING                                      WEIGHT MANAGEMENT                       PERSONAL TRAINING
COSTUMES, GOGGLES AND SPORTS GOODS                 FREE WEIGHTS GYM                                    SAUNA AND STEAM ROOMS                      FREE WEIGHTS GYM
        MEETING ROOM HIRE                           TRAINING ROOMS                                                 BINGO                           TRAINING ROOMS
      OUTDOOR SWIMMING POOL                       INFLATABLE SESSIONS                                         PARTY NIGHTS                       INFLATABLE SESSIONS
    TECHNICAL STAGE PRODUCTION                          TRIATHLON                                                 FUN RUN                            TRIATHLON
         CLUB VENUE HIRE                           TRAINING COURSES                                          CHARITY EVENTS                       TRAINING COURSES
          PITCH BOOKINGS                           X-HEIGHT CLIMBING                                 WATER SLIDES AND FUN POOL                    X-HEIGHT CLIMBING
             BOWLING                                     CROSSFIT                                          BEAUTICIAN ROOMS                           CROSSFIT
          LOW COST GYMS                            FREE CAR PARKING                                           PREMIER GYMS                        FREE CAR PARKING
             SQUASH                                  FAKE FESTIVALS                                           PLAY SCHEMES                         FAKE FESTIVALS
          RUNNING CLUBS                          FUNCTIONAL TRAINING                                           BOOT CAMPS                       FUNCTIONAL TRAINING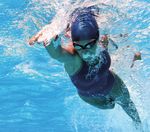 3.1       COMPANY'S MISSION,
                                   VISION AND VALUES

                         IL is a successful company well regarded by its
                         stakeholders, customers, and users. It is well
                         managed, innovative and resourceful allowing it
                         to prosper and flourish.
                                                                                3.2

3.0
                         The aims of the vision and values are to provide       GOVERNANCE
                         a co-ordinated strategic framework which               AND STRUCTURE
                         is aligned throughout the company through
                         decision making, the management of resources,          Good governance is
                         communications, recruitment, training, and to          essential for the success of any
                         develop a shared sense of purpose among all            organisation. Directors of Boards play
                         stakeholders. By providing something that can be       a vital role in serving their communities by

COMPANY
                         easily memorised and understood.                       ensuring the proper procedures and policies
                                                                                are in place to manage their charity's resources
                         Employees at all levels can understand the ethos       effectively. They provide long-term vision and
                         and beliefs that drive IL, recognise its future        protect their charity's reputation and values'.
                         direction and identify how they can play their         IL is a company limited by guarantee and a

DIRECTION
                         part in delivering that future vision.                 registered charity governed by an unpaid Board
                                                                                of Directors whom are ultimately responsible for
                         The vision statement remains the same for              the charity, assets, and activities. The Directors'
                         the next three years' business plan. Our focus         role is to set the strategic direction, monitor the
                         is to be the best in the eyes of our customers         delivery of our objectives and uphold our values.
                         putting greater emphasis on customer care
                         and feedback, developing our people in line            The Board of Directors therefore, whilst having
                         with achieving more challenging objectives and         overall responsibility for everything that IL does,
                         working with our partners and stakeholders for         has delegated the management of the Company
                         the common good.                                       including all day-to-day decision making and
                                                                                operational matters to the Chief Executive to
                         IL recognises that its core activities offer a range   ensure that the Company is effectively managed.
                         of exciting and valuable opportunities for both
                         individuals and the community.                         The members of the Executive Management
                                                                                Team (EMT) have individual legal duties and
                                                                                responsibilities, which make them accountable
                                                                                for their actions and for all employees within the
                                                                                organisation.
                                      INVERCLYDE
                                   LEISURE'S VISION:                            Within IL, there are a wide range of stakeholders,
                                                                                who include: our employees, local authority
                                     "Be the best in the                        partners, local community groups, health,
                                   eyes of our customers,                       wellness, sports, cultural and other statutory
                                                                                bodies, suppliers, creditors, customers, national
                                     employees and our                          governing bodies and the community at large.
                                       stakeholders"
                                                                                To ensure that it remains at the forefront of the
                                                                                leisure industry and within the communities it
                                                                                serves, IL is represented on a wide range of local
                         IL'S VALUES                                            community and vocational groups.
                         IL seeks to achieve its vision and deliver its
                         business plan, by working within a transparent         GOVERNANCE
                         framework of core values. These values are very        Good governance is essential for the success of
                         important to us and underpin everything we do          any organisation. Directors set the long-term
                         as a company.                                          vision through the three-year plan and protect
                                                                                the reputation and values of their organisations
                         IL's Values are:-                                      by providing strong leadership. The board
                                                                                provides good governance and leadership by:-

                                                                                • Understanding their role
                                                                                • Ensuring delivery of organisational purpose
                                  Being
            Innovative                                   Honest                 • Working effectively both as individuals and as
                                 Positive                                         a team
                                                                                • Exercising effective control
                                                                                • Behaving with integrity
                                                                                • Being open and accountable

                                  Being                  Being
            Enthusiasm         Professional               Open
                                                         minded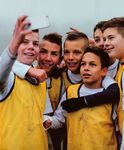 organisational and divisional operations are managed
                                                                                                           on a day-to-day basis. IL's EMT consists of:-
                                                                                                           • Kieron Vango (Chief Executive)
                                                                                                           • David McCorkindale (Head of Leisure and
                                                                                                             Community Facilities)
                                                                                                           • Audrey Lavelle (Finance Manager)

                                                                                                           The performance of the Executive and Senior
                                              IL'S BOARD                                                    teams sets the standards for the whole company
                                              OF DIRECTORS                                                   by cascading information, positive enthusiasm,
                                              IL's Board of Directors                                      commitment and professional standards to all areas,
                                              comprises of 11 Directors                                    whilst at the same time attentively receiving valuable
                                              who are also company                                         'front-line' feedback from across the organisation.
                                              members
                                                                                                           The EMT works closely with Directors at Board
                                              •   Chairman Bill Hawthorne who is one                       Meetings to ensure a seamless collective approach,
                                                  of two co-opted members from the local                   which forms an integral part of the organisation,
                                                  business community                                       contributing to its overall success.
                                              •   IC has five nominated members
                                                                                                           SENIOR MANAGEMENT TEAM
                                              •   The Trade Unions have one nominated member               The EMT is supported and assisted by four Operations
                                                                                                           Managers, professionals within their own areas of
                                              •   Inverclyde Local Sports Council have one nominated
                                                                                                           expertise, with a range of responsibilities whilst
                                                  member
                                                                                                           delivering the highest levels of operational delivery and
                                              •   The employees of the company have two nominated          performance across the company. The 4 Operations
                                                  members                                                  Managers are as follows:-                                        Keiron Vango
                                                                                                                                                                           Chief Executive
                                                                                                           • Jim Lyon (Business Development & Support                          Officer
                                              THE BOARD OF DIRECTORS                                         Operations Manager)
                                              The Board of Directors ensure that the company does
                                              not breach any of the requirements or rules set out in its   • Stuart Boyle (Waterfront Service & Quality
                                              Memorandum & Articles of Association and remains true to       Operations Manager)
                                              the charitable purpose.
                                                                                                           • Ian Dyer
                                                                                                             (Community
                                              EXECUTIVE MANAGEMENT TEAM
                                                                                                             Facilities                          David
                                              The EMT report to the board 6 times a year and give full
                                                                                                             Operations
                                              updates on areas of the agreed strategy being worked on                                         McCorkindale                                   Audrey Lavelle
                                                                                                             Manager)
                                              and put forward new initiatives for discussion.                                                Head of Leisure                                   Finance
                                              IL's EMT have legal corporate responsibilities (financial,   • Andrew                               and
                                              health & safety and employment amongst others) to              Hetherington
                                                                                                                                                                                               Manager
                                              ensure the company is compliant, driven and a going            (Fitness Gyms &
                                                                                                                                              Communities
                                              concern. The EMT must develop an appropriate plan              Sports Facilities
                                              and ensure that, once endorsed by the Board and IC,            Operations
                                              the policies and plans are implemented and that the            Manager)

         James McColgan                                                                  Math Campbell
            Councillor    Jim Clocherty   Ronnie Ahlfeld         Jim MacLeod                                      Ian Dyer                                             Stuart Boyle
                                                                                           Sturgess
          Vice Chairman     Councillor     Councillor              Councillor                                Operations Manager                                     Operations Manager,
                                                                                          Councillor
                                                                                                                Community                                               Waterfront
                                                                                                                                                                                             Lesley Hallam
                                                                                                                  Facilities                                        Service and Quality
                                                                                                                                                                                              PA & Office
                                                                                                                                                                                               Manager

Bill Hawthorne
    Business                        Inverclyde Leisure Board
 Community                             Structure Members
 IL Chairman
                                                                                                                    Andrew                                               Jim Lyon
                                                                                                                 Hetherington                                       Operations Manager
                                                                                                              Operations Manager                                         Business
                                                                                                                Fitness Gyms &                                        Development &          KEY
           Chris Jewell      Andrew                                Stewart                                           Sports                                              Support             Executive Management Team
                                            Jim Lyon                                     Robin Taggart              Facilities
            Business      Hetherington                           Sutherland
                                          Staff Member                                   Union Member                                                                                        Senior Management Team
           Community      Staff Member                         Sport Inverclyde
                                                                                                                                                                                             Head Office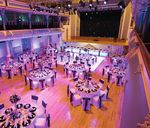 activity developments
                                                          • Increase marketing of products and services in
                                                            key areas
                                                                                                                                                 RELATIVE MARKET SHARE
                                                          • Look at new facilities to develop

INVERCLYDE COUNCIL                                        • Develop current products and services such                                                  STAR
IL has a close working relationship with IC where           as swimming lessons, dry side courses, fitness
we discuss on a monthly basis areas of the business         memberships, personal and group training, ice                                          Skate School                              QUESTION MARK
plan being worked on, any areas of risk regarding           skating lesson and town hall events                                                    Swim School
                                                                                                                    HIGH                        IL Fitness For Less                          Gourock Outdoor Pool
finance or operations in line with IC's Funding           • Become more focused on data marketing,
Agreement.                                                                                                                                        IL CrossFit Plus                             Community Events
                                                            e-marketing, target marketing and social
                                                            marketing                                                                       X-HEIGHT: Adventure Climb                        Community Town Halls
3.3      STRATEGIC DIRECTION                                                                                                                          Soft Play                              Outdoor Parks & Pitches
                                                          • Development of a mixed portfolio of funding                                                                                        Free Weights Gym
                                                                                                                                                 Birthday Presents
RETENTION AND EXPANSION                                   • Work with our partners at IC for future growth
Retention deals with our existing customer base
                                                                                                                                                       IL Cafe
                                                            opportunities
aiming to keep our customer for as long as possible                                                              MARKET
in our product portfolio. Expansion seeks to                                                                     GROWTH
develop new products in our current business and          Achieving our strategy over the next 3 years will
potentially new business outside of Inverclyde.           depend upon the effective management of our                                              CASH COW
                                                          resources. This document outlines IL's strategy
                                                          moving forward and demonstrates how we will                                                  IL Fitness Plus                                 DOG
This strategy will see IL in its core market of leisure
and fun activity.                                         deploy those resources to ensure that the company                                             Fitness Gyms                         Voluntary Community Halls
                                                          will continue to develop as a successful business.                                        IL Group Fitness                           Indoor Bowling Centre
RETENTION                                                                                                           LOW                               IL Active Swim                                 Basketball
• Increase our customer retention management              BCG MATRIX                                                                                      Weddings                                    Squash
  (CRM)                                                   Below are current products compared against BCG                                                  Curling                                   Badminton
                                                          Matrix
• Train our employees to be more customer                                                                                                            Indoor Football
  focused and add value to our customers'                 Cash Cow
                                                                                                                                                        Health Suite
  experience                                              A cash cow product has High Market Share with
• Reward our employees for doing things right             Steady Growth, it can have high returns.
                                                                                                                                HIGH                                                                                           LOW
• Embracing new technologies and innovations              Dogs
• Add value to products and services                      A Dog is a product that has Low share of market
                                                          with low growth & little returns. Can show decline.     3.4        STAKEHOLDER ENGAGEMENT
• Retain customer loyalty through enhancing
  member benefits and relationships and                   Question Marks                                          IL creates value to our customers, partners and stakeholders
  leveraging our existing core competencies,              A question mark product has High potential return       by creating better ways of working, continually improving all
  resources and capabilities                              capabilities with possible investment, can currently    areas of the business, innovating and finding new and better
                                                          have low market share and may have uncertain            ways of doing things.
• Create more seamless customer journeys
                                                          returns. There can be external factors such as
• Invest in the latest technology such as apps            weather, time of the year etc. to consider.
• Increase usage of existing customers by directly        Stars
                                                                                                                                HOW WE CREATE VALUE FOR OUR STAKEHOLDERS
  enhancing the customer experience through               A star product has high market share with high
  improving standards of delivery and                     growth potential. Can have higher initial costs with          CUSTOMERS                                                               LOCAL AUTHORITY PARTNERS,
  quality operations                                      investment but should gain strong medium to long              • By continuing to listen to, and                                       SPORTS AND COMMUNITY
                                                          term returns.                                                   responding to their needs.                                            GROUPS
• Embrace the strategy of
                                                                                                                        • By providing quality services that                                    • By continuing to listen to, and
  continuous improvement                                                                                                  continue to improve.
  in our operations through                                                                                                                                                                       responding to their needs.
                                                                                                                        • By delivering value for money.                                        • By providing quality services
  the enhancement of a                                                                                                  • By giving opportunity to all 		                                         that continue to improve.
  Quality Management System                                                                                               regardless of

                                                                                                                                                                            S
                                                                                                                                                                                                • By delivering value for money.

                                                                                                                                                                          ER

                                                                                                                                                                                  PA
  (QMS), site-specific Service                                                                                            circumstances.                                                        • By giving opportunity to all

                                                                                                                                                                         M

                                                                                                                                                                                    R
  Improvement Strategies (SIS)

                                                                                                                                                                        O
                                                                                                                        • By giving a safe and enjoyable

                                                                                                                                                                                     TN
                                                                                                                                                                                                  regardless of circumstances.

                                                                                                                                                                      ST
  and site business plans                                                                                                 experience every visit.

                                                                                                                                                                                       ER
                                                                                                                                                                                                • By giving a safe and enjoyable

                                                                                                                                                                     U
                                                                                                                                                                    C

                                                                                                                                                                                         S
                                                                                                                                                                                                  experience every visit.
• Work well with stakeholders
  ensuring people have the
  information they need                                                                                                 CONTINUOUS IMPROVEMENT                                                  OUR TEAMS

                                                                                                                                                                    B AY KIN
                                                                                                                        • By continuing to improve in all                                       • By effectively engaging with our

                                                                                                                                                                     ET S

                                                                                                                                                                                       E
                                                                                                                                                                     W OR

                                                                                                                                                                                     PL
                                                                                                                          areas of the business.                                                  teams

                                                                                                                                                                       W
EXPANSION

                                                                                                                                                                       TE OF G

                                                                                                                                                                                    O
                                                                                                                        • By innovating and finding new and                                     • By becoming an employer of

                                                                                                                                                                         R

                                                                                                                                                                                  PE
• Development of existing
                                                                                                                          better ways of doing things.                                            choice.
  products and facilities
                                                                                                                        • By being environmentally and socially                                 • By being a great place to work.
• Looking at new market                                                                                                   responsible.                                                          • By involving, investing in, and
  places such as                                                                                                        • By listening to all of our stakeholders                                 developing our people.
  adventure and                                                                                                           and acting on their feedback.                                         • By ensuring that we have
                                                                                                                                                                                                  the teams in place to deliver
                                                                                                                                                                                                  continuous improvement
• A recognition that our community and public               3.8      PLANNING PROCESS
                                                                                                              work contributes to society's betterment
                                                                                                                                                                        The planning process helps IL to understand
                                                                                                            • Access to a range of funding opportunities
                                                                                                                                                                        where we are now and how we've got there. It
                                                                                                              and grants including donations, legacies and
                                                                                                                                                                        allows us to move productively forward with
                                                                                                              the use of Gift Aid
                                                                                                                                                                        a sense of direction, purpose and urgency. It
                                                                                                            • An assurance for the public and a high level of           translates the Board's strategic direction and
                                                                                                              public trust that we are being supervised and             vision into tangible and achievable objectives it
                                                                                                              monitored                                                 also:-

                                                                                                            • An ability to react quickly to change                     • Focuses on key issues and processes
                                                                                                                                                                        • Increases motivation and communication
                                                                                                            3.7      PARTNERSHIP WORKING                                  throughout the company

                                                                                                            At IL, we realise that formal contracts don't make          • Helps us to understand who our customers are
                                                                                                            successful relationships, people do. It requires              and how we can continue to meet their needs
                                                                                                            a willingness to create a foundation on which
                                                                                                                                                                        • Ensures the optimum and efficient
                                                                                                            trust, loyalty, and commitment can be built. Every
                                                                                                                                                                          management of resources to carry out specific
                                                                                                            relationship is unique and must be treated as
                                                                                                                                                                          objectives
                                                                                                            special. IL believes that you get what you put into
                                                                                                            the relationship.                                           • Helps us work more closely with our client
                                                                                                            IL will work very hard to structure win-win                   partners
                                                                                                            relationships and work for the common good of
                                                                                                            both organisations rather than each trying to gain
                                                                                                                                                                        This enables IL to be:-
                                                                                                            the upper hand.
                                                                                                                                                                        • Flexible – adaptable to meet changing needs
                                                                                                            IL works in partnership with its many suppliers,
                                                                                                            funders and professional organisations                      • Responsive – taking advantage of market and
                                                                                                            developing relationships and working for the win-             environmental conditions
                                                     3.6      THE TRUST MODEL
                                                                                                            win and mutual benefit of all.
                                                                                                                                                                        • Co-ordinated – all stakeholders working
                                                     Key benefits of the trust model include:-                                                                            together

                                                     • The development of a shared vision and joint                                                                     • Creative and Innovative – in what we are doing
3.5      FUNDING                                       objectives                                                                                                         and how we are communicating to customers,
                                                                                                                                                                          clients and employees
IL operates with the aid of a three-year Funding     • Reducing the overall cost of the service whilst
Agreement from IC for some deficit funded              improving service delivery and driving facility                 You lose                           You Win                           • Challenging – continually
facilities. This currently sits around 22% of our      improvement programmes
                                                                                                                                                                                              stretching and stimulating
income at 1,489 million, the rest of our income is   • NNDR savings                                          Win-Lose                                             Win-Win
made up from products and services supplied to                                                                                                                                              • Focused – moving forwards
our customers.                                       • Increased community involvement                                                                                                        towards a clear, defined and
                                                                                                                     Partnership:                        Partnership:                         understandable future based
                                                     • The removal of service from the local authority
IL has made a commitment to cut 2% per year in
                                                       regime and the constraints of local authority                Unsustainable                        Sustainable                          upon our core strengths and

                                                                                                                                                                                   I Win
the current Funding Agreement but realises that                                                                                                                                               competencies
                                                       funding
with the pressure on public funds this may well
decrease further through the three-year period       • An ability to react quickly to market forces                 Competition:                       Competition:
and we will work with our partners to achieve the                                                                     Zero-sum,                    Collaborative Market
                                                     • Less bureaucracy and increased speed of
desired outcomes.                                                                                                   Closed Market                       Expansion
                                                       decision making
As part of the Funding Agreement, IC must            • Some savings in value added tax (VAT)
approve IL's Business Plan. The business includes
indicative non-binding budgets. Any draft            • A comfort factor from both Local Authorities
Business Plan approved will become effective at        & the public
the commencement of the next business plan           • There are no shareholders or dividends to be
period.                                                paid, as surpluses are reinvested into facilities,            Partnership:
                                                                                                                                                         Partnership:
                                                       adding value rather than building share value                 Destructive
Each plan will identify the sum that IC will pay                                                                                                        Unsustainable

                                                                                                                                                                                   I lose
                                                       for the benefit of their communities
to IL for the provision of the services over the
period commencing on the date the Business           • A team that believes they are working for a                Competition: Market
                                                                                                                                                      Competition: Self-
Plan becomes effective. This sum shall be the          charity with principles                                       Shrinkage
Service Payment for that period.                                                                                                                         defeating
                                                     • Collaboration and sharing of best practice
                                                       through Sporta and other local operator
In the funding agreement, it is agreed that the        groups
Council may add any additional properties/                                                                   Lose-Lose                                            Lose-Win
locations to the service specification and that IL
shall undertake all the obligations and conditions   Benefits to IL as a charity include:-
contained in the service specification in respect
of any new location.                                 • Financial benefits in the form of further
                                                       savings in NNDR and some taxation reliefs and
                                                       exemptions
IL has been a registered charity (Scottish Charity
           Number: SC 032161) since 14 September, 2001.
           Its stated purposes are:-
           • The advancement of health
           • The advancement of public participation in
             sport
                                                                    • Persons

4.0
           Its stated beneficiaries are:-                             aged 60
                                                                      and over make
           • Children/young people                                    up 26.3 per cent of
           • Older people                                             Inverclyde

           • People with disabilities or health problems            • This is larger than Scotland
                                                                      where 24.2 per cent are aged 60 and
           • No specific group

MARKET
                                                                      over
           • The benefit of the community                           • Since 1989, Inverclyde's total population has
                                                                      fallen overall
           Its stated objects are:-
           a. To provide or assist in the provision of facilities

RESEARCH
               for recreational, sporting, cultural or social       C. With the following population projection
               activities (such facilities being provided from         changes:-
                                                                                                                         before
               time to time being hereinafter referred to as
                                                                    • By 2039 the population of Inverclyde is            clarity
               "the Facilities") for the general public in, or
                                                                      projected to be 70,271                             emerges on
               in connection with, the Local Authority area
                                                                                                                         future UK-EU
               of Inverclyde as defined in Schedule 1 to the        • A decrease of 12.0 percent compared to the         trading arrangements.
               Local Government etc. (Scotland) Act 1994              population in 2014
               (such Local Authority area being referred
                                                                    • The population of Scotland is projected to         In our main scenario, we now
               hereafter to as "Inverclyde") and other parts of
                                                                      increase by 7.5 per cent between 2014 and          project UK growth to slow to
               Scotland in the interests of social welfare and
                                                                      2039                                               around 1.6% in 2016 and 0.6% in 2017,
               education;
                                                                                                                         largely due to the increased political and
                                                                    • Over the 25-year period, the age group that        economic uncertainty following the 'Brexit' vote.
           b. To encourage and promote for the purposes of            is projected to increase the most in size in       The UK would, however, narrowly avoid a
              social welfare, information on nutrition, health        Inverclyde is the 75+ age group                    recession in this main scenario.
              matters and exercise as will promote a healthy
              lifestyle for all.                                    • This is the same for Scotland as a whole
                                                                                                                         There are particularly large uncertainties around
                                                                    • The population aged under 16 in Inverclyde is      any such projections after the Brexit vote. We
           4.1        ECONOMIC AND POLITICAL OUTLOOK
                                                                      projected to decline by 16% over the 25 year       have therefore also considered alternative
                                                                      period                                             scenarios in which UK growth in 2017 could vary
           The economic and political outlook is framed
                                                                                                                         from around -1% if downside risks materialise to
           in the context of IL – both as a Company (SC
                                                                    D. As a partner to - and principal provider          around 1.5% if there is an early recovery.
           Company No: SC223197) and as a Charity (SC
                                                                       of sports and leisure opportunities for
           Charity No: SC032161) registered with the
                                                                       the community on behalf of IC, within the         We expect the Bank of England to loosen
           Scottish Charity Regulator – trading:
                                                                       Council's:-                                       monetary policy over the summer to support
                                                                                                                         the economy through this period of uncertainty,
           A. Entirely in Inverclyde:-
                                                                    • Leisure Management Contract & associated           while public borrowing is allowed to rise to take
           • A geographical area of 160 km2 (61.78 mi2)
                                                                      property Leases                                    the strain of slower growth.
           • One of 32 Scottish Unitary Authorities
                                                                    • Commissioning Strategy 2012-2022                   The main reason for the slowdown will be a
           • One of the smallest in terms of the area (29th)                                                             decline in business investment, particularly from
                                                                    • Active Living Strategy
             and population (27th) out of the 32 authorities                                                             overseas in areas like commercial property. This
                                                                    • Making Well-Being Matter Delivery Plan             is being driven by political instability in the short
           • Comprising of six wards:
                                                                    • Healthy Child Programme                            term, as well as uncertainty about the UK's future
                 o West                                                                                                  trading relationships with the EU in the longer
                 o North                                            UK GROWTH ("UK ECONOMIC OUTLOOK";                    term.
                                                                    PWC; JULY 2016)
                 o South                                            UK economic growth had already slowed from           Consumer spending growth is projected to hold
                                                                    around 3% in 2014 to around 2% before the EU         up better, but will still slow from previous strong
                 o East Central
                                                                    referendum due to slower global growth, but          rates, dropping to around 1.3% in 2017 in our main
                 o East                                             the vote to leave the EU is likely to lead to a      scenario. This reflects the impact of a weaker
                                                                    significant further slowdown.                        pound in pushing up import prices and squeezing
                 o South West
                                                                                                                         the real spending power of households, as well
                                                                    The largest short-term effect of the vote to leave   as lower consumer confidence levels and slower
           B. To serve a (2015: National Records of
                                                                    the EU is likely to be on investment growth,         jobs growth.
              Scotland) population of 79,500 people:-
                                                                    which we now expect to be pushed into negative
           • A decrease of 0.5 per cent from 79,890 in              territory in 2016 and 2017. This reflects major      Business and financial services sector growth
             2014                                                   projects being deferred or even cancelled due to     will slow but should remain positive in 2016-17.
                                                                    uncertainties surrounding Brexit, particularly by    But construction companies and capital goods
           • Accounting for 1.5 per cent of the total                                                                    manufacturers will suffer from lower investment
             population of Scotland                                 foreign investors in commercial property and
                                                                    in sectors needing guaranteed access                 levels, although some manufacturing exporters
           • 16.7 per cent of the population are aged 16 to         to the EU single market. These                       will benefit from the weaker pound.
             29 years                                               uncertainty effects should
                                                                    fade eventually, but
           • This is smaller than Scotland where 18.2 per
                                                                    it will take
             cent are aged 16 to 29 years
                                                                    time
little assessment of the possible different impacts   points toward businesses and the
                                                    by sector.                                            wider economy being in 'wait and
                                                                                                          see' mode with the actions of the
                                                    In assessing the possible impact of Brexit on the     UK Government and the Bank of
                                                    Scottish economy it is important to separate out      England averting any immediate
                                                    two key phases – 1) the short-term and 2) the         large negative shock. However,
                                                    long-term.                                            concern about the possible
                                                                                                          implications over the months
                                                    The Fraser of Allander Institute (FAI) was            ahead clearly remains.
                                                    commissioned by the Scottish Parliament's
                                                    European and External Relations Committee to          2)     LONG-TERM IMPACTS
                                                    model the possible economic implications of           According to first principles,
                                                    Brexit for Scotland.                                  the likely long-term
                                                                                                          impacts of leaving the EU
                                                    Over the long term (i.e. 10+ years), most             are known with a relative
                                                    economists predict that the decision to leave         degree of confidence,
                                                    the EU will – all else remaining equal – have a       albeit the exact
                                                    negative impact on trade, labour mobility and         quantitative effects
                                                    investment. There remains debate however, over        are uncertain. Trade
                                                    the scale of the impact – see for example, Ebell      opens up businesses
                                                    & Warren (2016), HM Treasury (2016a, b), Centre       to new opportunities
                                                    for Economic Policy (2016), PWC (2016) and            for exporting and
                                                    Oxford Economics (2016). Capital Economics            investment. Labour
                                                    (2016) provides a more positive outlook. To date      mobility boosts
                                                    however, studies have concentrated on the UK as       labour supply
                                                    a whole. At the same time, they have tended to        helping to increase
                                                    focus on the aggregate economic impact, with          productivity and
                                                    little assessment of the possible different impacts   address demographic
                                                    by sector.                                            challenges in countries – such
                                                                                                          as Scotland – with an ageing population.
                                                    In assessing the possible impact of Brexit on the     Competition helps efficiency, product
                                                    Scottish economy it is important to separate out      specialisation and growth. And financial
                                                    two key phases – 1) the short-term and 2) the         integration deepens and broaden capital
                                                    long-term.                                            markets. All of these – on balance – are expected
                                                                                                          to be impacted in one way or another by               Clearly the
                                                    1)       SHORT-TERM IMPACTS                           becoming less integrated with the EU.                 particular issues
                                                    At the UK level, the decision to leave the EU                                                               for individual
                                                    was clear. However, the exact terms of exit are       Whether or not the decision to leave the EU           sectors will vary and
                                                    unknown and are likely to remain so for the           leads to a permanent reduction in the rate of         not just be determined
                                                    foreseeable future. Consequently, the referendum      growth or the level of output is unclear. On the      by 'size' but also by
                                                    result has ushered in a period of heightened          one hand, once the economy adjusts to life            sensitivity to changes
                                                    economic uncertainty and reduced confidence.          outside the EU, output could simply be a broadly      in competitiveness, due
                                                    In response, businesses and households may            constant step below the level it otherwise would      to any real exchange rate
                                                    postpone spending and investment.                     have been in each and every year. There is the        depreciation and a relative fall
                                                                                                          potential however, for Brexit to have a more          in real wages, and the extent to
                 Assessing the impact of Brexit     But we should be wary of expecting to see any         damaging impact if it were to confine both            which non-tariff barriers, customs
               on the Scottish Economy ("Long       immediate change in the headline economic data        Scotland and the UK to a lower long-term growth       controls – and in certain scenarios
              Term Economic Implications of         for a few months. Most businesses will not – and      rate (perhaps via a permanent hit to productivity     – tariffs will play a particular role in
             Brexit - A Report for the Scottish     cannot – change their plans overnight and many        growth).                                              their sector.
           Parliament"; The University of           will await greater clarity over the likely outcome
          Strathclyde: October 2016)                of any negotiated settlement before responding.       The Scottish Government publishes Export              SCOTLAND'S BUDGET
                                                    For the time being, Scotland and the UK remain        Statistics Scotland each year – a National            Many commentators conclude that
       The Fraser of Allander Institute (FAI) was   within the EU so in terms of trade, regulation and    Statistics publication providing estimates of         Scotland's budget faces a challenging and
      commissioned by the Scottish Parliament's     free movement nothing has changed thus far.           Scotland's international exports and exports to       uncertain outlook over the course of this
     European and External Relations Committee      Policymakers can intervene to help mitigate           the rest of the UK.                                   parliament. With the uncertainty of Brexit,
   to model the possible economic implications      both the uncertainty itself – for example, by                                                               a weakening UK fiscal position, ongoing UK
  of Brexit for Scotland.                           providing reassurance around long-term trading        These statistics are helpful in identifying the       welfare reform, and a fragile Scottish economy,
                                                    relationships – and providing temporary support       sectors and industries that are most likely to        the implementation of Scotland's new fiscal
Over the long term (i.e. 10+ years), most           to the economy to help offset any negative            be directly exposed to any changing trade             powers over the next few years could not have
economists predict that the decision to leave       short-term impacts.                                   relationship with the EU. By rank, many of the        come at a more challenging time.
the EU will – all else remaining equal – have a                                                           largest sectors are in manufacturing – including
negative impact on trade, labour mobility and       After an initial period of political instability,     Food & Drink – but Scotland also has key exports      Outlook for the Scottish Budget: 2016-17 to
investment. There remains debate however, over      the new UK Government has – at least for the          in services, particularly those tied to professions   2020-21 ("Scotland's Budget – 2016" Fraser
the scale of the impact – see for example, Ebell    time being – brought a degree of relative             such as legal services, R&D activities, education,    of Allander Institute; University of Strathclyde
& Warren (2016), HM Treasury (2016a, b), Centre     calm back to the political environment. At            IT and finance.                                       Business School: September 2016)
for Economic Policy (2016), PWC (2016) and          the same time, the Bank of England has
Oxford Economics (2016). Capital Economics          responded with a further cut in interest              Many of these sectors are likely to be the ones       The Scottish budget has faced unprecedented
(2016) provides a more positive outlook. To date    rates, increased Quantitative Easing and              where any immediate interest in potential policy      cuts since 2010. This year, Scotland's resource
however, studies have concentrated on the UK as     launched a new Term Funding Scheme                    responses and/or ensuring that their interests are    budget is around 5% lower in real terms than
a whole. At the same time, they have tended to      to ensure that interest rate cuts are                 represented in any trade negotiations should be       it was in 2010-11. Capital spending has been hit
focus on the aggregate economic impact, with        passed on to businesses.                              targeted.                                             particularly hard, down 12% in real terms since
                                                                                                                                                                2010-11.
                                                    Most of the emerging evidence
The outlook looks just as – if not more –                                                                                                                           reform of public services in Scotland.
                                                                                                             tax powers, the Scottish Government may have
challenging. The new Chancellor has indicated
                                                                                                             to prepare for cuts of up to six per cent – or up to
that he is prepared to 'reset' UK fiscal policy. It    childcare,                                                                                                   "While the challenge falls on the Finance Secretary,
                                                                                                             £1.6 billion – over the course of the parliamentary
would be wrong however, to assume that this            other                                                                                                        critics of the forecast cuts in unprotected public
                                                                                                             term.
means an immediate end to fiscal consolidation.        'unprotected' public services will                                                                           services will have to point out where – with a
With a weaker economic outlook and rising              have to take up the slack. These unprotected                                                                 highly constrained overall funding settlement –
                                                                                                             Even under more optimistic scenarios, the
inflation putting pressure on the welfare budget,      budgets could face an average cut of up to                                                                   their priorities for cuts would be and what taxes
                                                                                                             Scottish budget is still projected to fall in real
further departmental spending cuts are now even        seventeen percent over the next four years. Local                                                            they would increase."
                                                                                                             terms over the course of the parliament. And
more likely over the medium term.                      Government grant could be cut by around £1
                                                                                                             with Scottish Government plans in place to
                                                       billion by 2020-21                                                                                           'The report highlights that:
                                                                                                             deliver major policy priorities, the Fraser of
Real terms cuts to the Scottish block grant are
                                                                                                             Allander report warns difficult choices for
likely to continue into the next decade, extending     The Scottish Government should prepare for                                                                   • The Scottish budget has faced unprecedented
                                                                                                             unprotected budgets – including the grant to
the period of fiscal consolidation to over 10 years.   further real-term cuts of up to £1.6 billion in its                                                            cuts since 2010. In 2016-17, Scotland's resource
                                                                                                             local authorities - will be required.
Under the complex arrangement for determining          resource budget by 2020-21, according to a                                                                     budget is 5% lower in real terms than 2010-11 as
the Scottish Government's budget under the             major publication launched today (Tuesday 13                                                                   a result of cuts to Scotland's block grant from
                                                                                                             Professor Graeme Roy, Director of the University
new fiscal framework, what will be crucial             September 2016).This new annual report, written                                                                Westminster. Capital has been hit particularly
                                                                                                             of Strathclyde's Fraser of Allander Institute, said:
is how the growth in Scottish tax receipts per         by the University of Strathclyde's Fraser of                                                                   hard, down 12% in real terms since 2010-11.
head compares to the growth in equivalent tax          Allander Institute, sets out a range of scenarios
                                                                                                              "The Scottish Government has set out plans to
revenues per head in the rest of the UK.               for Scotland's budget over the next four years,                                                              • The outlook looks just as – if not more
                                                                                                             deliver ambitious new policy priorities, including
                                                       and the options available to the Scottish Finance                                                              challenging. Real terms cuts to public spending
                                                                                                             real terms increases in the health budget, a
The balance of evidence suggests that                  Secretary.                                                                                                     are likely to continue into the next decade,
                                                                                                             doubling of childcare provision, and protection of
Scotland will do well to match UK economic                                                                                                                            taking the process of consolidation to over
                                                                                                             the police budget.
performance at least in the short-term. The            Even before the uncertainty caused by Brexit,                                                                  10 years from
Scottish Government has outlined a number              the Scottish Government's budget was                                                                           when it started
                                                                                                             "Delivering on these will, however, require a
of tax increases and tax cuts. On balance, our             forecast to fall by just over 3 percent in                                                                 back in 2010,
                                                                                                             tough re-prioritisation in other areas.
assessment is that these will increase the                     real terms by 2020-21 as result of the                                                                 even after efforts
Scottish budget, albeit by a modest                                 UK Government's ongoing fiscal                                                                    by the Scottish
                                                                                                             "As an area of unprotected spend, the grant to
amount. Overall the uplift is                                           consolidation. But the report                                                                 Government to
                                                                                                             local government could be cut by around £1
less than 1% of the total                                                     warns that under a worst                                                                increase revenues
                                                                                                             billion on a like-for-like basis by 2020-21. Without
budget. Even before                                                                case scenario for the                                                              from its new
                                                                                                             radical reform, cuts to services are likely to
the EU referendum                                                                      block grant and                                                                devolved tax
                                                                                                             become increasingly apparent in the years ahead,
outcome, the                                                                                revenues from                                                             powers.
                                                                                                             providing a controversial backdrop for next year's
Scottish                                                                                        Scotland's
                                                                                                             local elections."
budget                                                                                              new                                                             • Overall, the
                                                                                                                                                                      Scottish
                                                                                                             The report comes as the Scottish Parliament's
                                                                                                                                                                      Government
                                                                                                             fiscal responsibilities are expanding rapidly.
                                                                                                                                                                      should prepare for
                                                                                                             Around 40% of devolved expenditure will now
                                                                                                                                                                      possible further
                                                                                                             be funded by tax revenues collected in Scotland,
                                                                                                                                                                      real-terms cuts
                                                                                                             a figure that will rise to 50% once half of VAT
                                                                                                                                                                      of 6% - or up to
                                                                                                             revenues are assigned.
                                                                                                                                                                      £1.6 billion – in its
                                                                                                                                                                      resource budget
                                                                                                             Scotland's economic performance – and more
                                                                                                                                                                      by 2020-21. To put
                                                                                                             particularly, Scotland's relative performance
                                                                                                                                                                      this in context, this
                                                                                                             compared to the UK – will have a much greater
                                                                                                                                                                      is more than the
                                                                                                             bearing on the spending plans of Holyrood than
                                             was                                                                                                                      entire Finance
                                                                                                             ever before.
                                        facing                                                                                                                        and
                                   real terms cuts
                                                                                                             If Scotland can grow its economy more quickly
                              over the next few
                                                                                                             than the rest of the UK, then it will now retain a
                         years driven largely
                                                                                                             share of the revenues that this generates. But if
                    by the plans set out the
                                                                                                             it grows more slowly, then it will bear the risk of
                previous Chancellor George
                                                                                                             lower revenues.
            Osborne. Our new findings suggest
       that the Scottish budget could be cut by
                                                                                                             The Scottish Government will also have the
   between 3% – 4% in real terms by 2020-21
                                                                                                             opportunity to set different tax rates and
and up to 6% – around £1.6 billion – under a worst
                                                                                                             allowances within devolved taxes to raise or
case scenario.
                                                                                                             lower revenues and to determine spending on
                                                                                                             new devolved benefits.
To put this in context, cuts of that scale are more
than the entire budgets for the Finance and
                                                                                                             Professor Roy continued: "Brexit uncertainty, a
Economy; Fair Work, Skills and Training; Culture                                                                                                                      Economy;
                                                                                                             weakening UK fiscal position, ongoing UK welfare
and External Affairs; and Rural Affairs, Food and                                                                                                                     Fair Work,
                                                                                                             reform, and a fragile Scottish economy, means
Environment portfolios combined.                                                                                                                                      Skills and Training;
                                                                                                             that the devolution of powers over tax and
                                                                                                                                                                      Culture and External
                                                                                                             social security could not have come at a more
Major fiscal challenge for Scottish Government                                                                                                                        Affairs; and Rural Affairs,
                                                                                                             challenging time.
over next Parliament - cuts of up to 17% in some                                                                                                                      Food and Environment
public services. Scotland's first major pre-budget                                                                                                                    portfolios combined.
                                                                                                             "The combination of a weakening in the
analysis highlights major fiscal challenges ahead.
                                                                                                             outlook for the UK public finances impacting on
Fraser of Allander Institute warns of possible                                                                                                                      • These real-terms cuts come alongside
                                                                                                             Scotland's block grant, a challenging outlook for
real-term cuts of up to six percent – or around                                                                                                                       a number of high profile new spending
                                                                                                             devolved revenues, and a series of significant
£1.6 billion – to the Scottish Government's                                                                                                                           commitments. The government plans to
                                                                                                             spending priorities – particularly in health and the
resource budget given the government's major                                                                                                                          increase health spending by £500 million
                                                                                                             planned transformation in childcare – will require
commitments in areas such as health and                                                                                                                               more than inflation by the end of parliament.
                                                                                                             a substantial re-prioritisation of spend and
It has also committed to maintain real terms         confirmed that additional funding for the Scottish    in Scotland. The settlement typically takes into
  spending on police, and has a flagship policy        Attainment Fund will bypass local authorities and     account the Scottish Government's total resource
  to double the provision of free child care.          be allocated direct to schools. Tensions remain       budget (in the past, COSLA has sought to
                                                       therefore in two areas: disagreement over the         maintain local government revenue as a share of
• Delivering these commitments will require a          scale of the funding squeeze on councils; and         total spending), and any policy commitments the
  serious re-prioritisation of spend. Unprotected      increasing concerns about the extent to which         Scottish Government expects local government
  areas of the budget will face average real           conditions attached to funding settlements to         to deliver.
  terms cuts over the period to 2020-21 of             deliver 'national' priorities impinge on councils'
  between 10% - 17% (2.6%-4.5% annually),              policy autonomy.                                                                          What is the
  depending on the size of the Scottish block                                                                                                    outlook for the
  grant and the revenues from Scotland's new           The outlook for local government over                                                     local authority
  devolved taxes.                                      the parliament looks just as challenging, if                                              revenue grant       childcare commitment are rolled into the revenue
                                                       not more so. As outlined above, once the                                                  in 2017-18 and      grant, then the forecast for the local government
                                                       Scottish Government's policy commitments                                                  beyond?             revenue is a real terms cut of around 7-8%
• Local government will likely be a key focal          are considered, unprotected areas will face                                                                   between 2016-17 and 2020-21.
  point. As an area of unprotected spend, the          significant real terms cuts. Councils are part of                                          Taking the
  grant to local government could be cut by            this 'unprotected' element. Having faced real                                              scenario of        NON-DOMESTIC RATES
  around £1 billion on a like-for-like basis by        terms cuts since 2010-11 of around 11% on a                                                extended           NDR are set by the Scottish Government,
  2020-21 - with increases in business rate and        like-for-like basis, without reform – either within                                        fiscal             collected by local government and paid into
  council tax income only providing partial            councils or more widely – the room to manoeuvre                                            consolidation      the Scottish Government's NDR 'pool'. They are
  protection.                                          is limited.                                                                                set out            then distributed to local authorities. The Scottish
                                                                                                                                                  above, we          Government guarantees to local government
LOCAL GOVERNMENT                                       Yet it is likely that a number of the Scottish                                             have already       the combined general revenue grant and the
Local government faced a particularly                  Government's key policy pledges will need to be                                            seen that the      distributable NDR income figure.
challenging settlement in 2016-17. With the            delivered in whole or in part by councils. With                                            outlook for
Scottish resource budget falling by 1.5% in            elections in 2017, local government resourcing will                                        'unprotected'      In recent years, NDR income has risen in real terms
real terms, combined with spending on health           come under the spotlight. For these reasons, we                                            parts of the       as a result of increases in the tax rate and growth
increasing above inflation, large cuts were            focus attention in this section on issues around                                            Scottish          of the tax base (the number of properties on
inevitable in other areas. In the end, the revenue     local government finance.                                                                   budget is of      which the tax is levied). At the same time, however,
grant to councils was cut by around 5% in real                                                                                                     real terms        the Scottish Government has expanded the
terms between 2015-16 and 2016-17. Of course,          Local government resource spending is a                                                     cuts of 13-16%    availability of various relief schemes – including the
the cut to local government could be interpreted       function of:                                                                                    over the      Small Business Bonus (which is estimated to cost
as being substantially less if the £250 million                                                                                                                      around £170 million per annum).
funding for Health and Social Care partnerships        • The revenue grant from the Scottish
announced in the Budget is included in the               Government (around 40% of resource                                                                          The medium-term outlook for NDR income is
calculation. However, this was allocated to the          income);                                                                                                    somewhat uncertain given the Barclay Review of
integrated Health and Social Care Boards via the                                                                                                                     Business Rates. The Scottish Government has also
                                                       • Revenues from Council Tax (just over 10%);                                                                    indicated that the rate of growth in NDR income
health portfolio and was not 'new money' for
local government to spend.                                                                                                                                                  has slowed, perhaps leading to a deficit in
                                                       • Non-Domestic Rates Income/Business Rates
                                                                                                                                                                              the NDR income pool which will have to
                                                         (around 25%);
At the same time, to receive their full grant                                                                                                                                 be funded in due course.
allocation, councils had to agree to freeze council    • Service income, fees and charges, including
tax for the ninth successive year, maintain a pupil/     specific grants from the Scottish Government                                                                       For simplicity, we assume that NDR
teacher ratio at the same level as 2015, and pay         and NHS (around 25%)                                                                                          revenues in Scotland will follow trend growth of
the Living Wage to social care workers. Failure to                                                                                                                   NDR in the UK as a whole (as forecast by the OBR
                                                       • Housing rents (around 5%), although these
deliver on any of these elements would result in                                                                                                                     at the time of the March 2016 Budget). This implies
                                                         revenues are ring-fenced for housing purposes
a financial penalty. Furthermore, it has since been                                                                                                                  a 0.6% real terms fall in revenues over the period
                                                                                                                                                                     to 2020-21. This assumption is not unreasonable,
                                                       THE REVENUE GRANT                                                                                    course   given the SNP's manifesto commitment to 'expand
                                                       Each year, the Scottish Government negotiates                                                   of this       the Small Business Bonus, and increase the
                                                       a settlement for the revenue grant with COSLA,                                             parliament.        number of small businesses that pay no rates'.
                                                       the organisation representing local government                                        On an annualised
                                                                                                                                        basis, this would imply      COUNCIL TAX
                                                                                                                                   an average cut of 3.5% to         Domestic properties in Scotland are assigned to
                                                                                                                              4.1% between 2016-17 and 2020-         one of eight council tax bands (A to H). Individual
                                                                                                                         21 – or a cut of around £1 billion to       councils set the 'tax rate' – the amount paid
                                                                                                                    the local government resource grant over         annually by a property in Band D – but the Scottish
                                                                                                               the course of the parliament based upon the           Government sets the ratios between the bands.
                                                                                                             scenarios set out above.
                                                                                                                                                                     Since 2008-09, the Scottish Government and
                                                                                                             At the same time, however, some of the Scottish         local authorities have agreed to freeze the council
                                                                                                             Government's policy commitments will have               tax. As a result, revenues have grown relatively
                                                                                                             delivery implications for local government which        slowly (reflecting some growth in the number
                                                                                                             could add to or ease the funding pressures. Most        of properties liable to tax). For each year the
                                                                                                             obvious is childcare. COSLA will begin budget           freeze has been maintained, the government
                                                                                                             negotiations with the government in early               has transferred an additional £70 million to local
                                                                                                             September. Local authorities will no doubt seek         authorities to compensate for the loss in revenue.
                                                                                                             the full transfer of the £500 million earmarked for     The Scottish Government has made two major
                                                                                                             the expansion in childcare.                             new commitments on council tax. For example,

                                                                                                             On the assumption that the revenue grant to
                                                                                                             local government is cut by around 13.5% over the
                                                                                                             course of the parliament on a like for like basis,
                                                                                                             but that the costs associated with delivering the