Cornwall - Care Services Directory
If your browser does not support JavaScript, please read the page content below: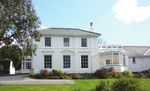 Cornwall Care Services Directory www.carechoices.co.uk > Home support > Specialist care > Care homes > Useful contacts 2018/19 The independent guide to choosing and paying for care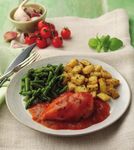 2 For assistance with finding care and support, call Care Choices on 0800 389 2077 Home Care Service At Cornwall Care we recognise the importance of individual living; we understand that having the opportunity to live independently inyourownhomecanhaveanenormousimpactonyourconfidence and wellbeing. We have over 200 dedicated staff members delivering care across Cornwall from an hour a week to 24 hours a day.
We support people with a variety of conditions, including but not limited to: - Physical disabilities - Learning disabilities - Children and families with disabilities* - Age related illnesses and palliative care - Dementia and mental health conditions * This covers disabled children over the age of 18 and parents with disabilities themselves 08455 191192 for people who wish to stay living independently in their own homes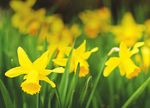 3 Visit www.carechoices.co.uk for further assistance with your search for care Contents To obtain extra copies of this Directory, free of charge, call Care Choices on 01223 207770. Alternative formats This Directory is available electronically at www.carechoices.co.uk where there is a Browsealoud option for those requiring the information in spoken word. Introduction
4 How to use this Directory A message from Cornwall Council
5 Helping you to stay independent
5 Local services, equipment and solutions Support from the council
16 First steps and assessment Services for carers
20 Assessment, benefits and guidance Care in your own home
22 How it can help Living with dementia at home
23 Family support, respite and services Paying for care in your home
30 Understanding your options Home care providers
31 A comprehensive list of local agencies Housing with care
38 The different models available Specialist services
39 Disability care, end of life care and advocacy Care homes
44 Types of homes and activities explained Paying for care
48 Understanding the system Important information
51 Further help and information Residential care in Cornwall
56 Comprehensive listings by region Useful local contacts
71 Useful national contacts
73 Index
75 Essential checklists
Assistive technology
17 Home care agency
29 Care homes
45 Residential dementia care
47 All the listings in this publication of care homes, care homes with nursing and home care providers are supplied by the Care Quality Commission (CQC) and Care Choices Ltd cannot be held liable for any errors or omissions.
4 For assistance with finding care and support, call Care Choices on 0800 389 2077 Introduction Welcome to this edition of the independent Cornwall Care Services Directory, which contains information for adults looking for care or support within the county, whether they are paying for it themselves or receiving support from the council. Staying as independent as possible is important to everybody. This Directory contains information about the care and support services available to enable you to do this when remaining at home, moving into a housing with care scheme, or within a care home or care home with nursing.
If you feel you need support to remain independent, first look to your community. There's a host of organisations and voluntary services that could help you. If you think you need more formal care and support, arrange an assessment with your local Adult Social Services department to establish your specific needs. This is free, irrespective of your income and available to all those who appear to need care and support. More details are provided on page 16. The assessment will determine whether you are eligible for financial support via a Personal Budget, which may allow you to buy in your own support and take control of your situation.
Alternatively, your circumstances may mean you are classed as a 'self-funder', with the means to pay for your care. This is discussed on page 30 for those paying for care at home and 48 for those paying for residential care. Support or care to remain living in your own home may be the option that best suits your circumstances. Ideas to make life easier at home start on page 11 and a list of local home care providers begins on page 31. If you are unable to remain at home, you may want to consider a housing with care scheme (see page 38) or residential care. Comprehensive lists of care homes and care homes with nursing in Cornwall start on page 56.
There's also important information about care decisions, including finding care in another county, making a comment or complaint about a service and how solicitors can help you. Finding care options in your area
This Directory offers a telephone and website service allowing you to search by postcode or region for care homes, care homes with nursing and home care providers that meet your requirements across the country. Your search can be sent to you by post or email, or discussed with you over the telephone.
If you are searching online, the results can be saved and emailed to others.
You can also view an electronic version of this Directory on the site and have it read to you by using the 'Browsealoud' function. Whatever your care needs, this Directory and the Care Choices telephone and website service will be able to point you in the best direction, however you would like care information presented. Call 0800 389 2077 or visit www.carechoices.co.uk
5 Visit www.carechoices.co.uk for further assistance with your search for care A message from Cornwall Council Cornwall Council's Adult Social Services Directorate has responsibility for providing social care to adults in Cornwall. We help adults with eligible social care needs to find care and support so they can live as independently as possible in their own homes. These may be older people, people with physical disabilities or learning disabilities and mental health service users. We also provide support for carers who look after relatives or friends who can't manage on their own.
Social care support includes:
making sure you eat well and look after yourself;
help with day-to-day living;
ensuring your emotional wellbeing and mental health are good; and
supporting your family and friends to care for you. You can also use the online Support in Cornwall website (www.supportincornwall. org.uk) to find help from community and voluntary groups. The website includes:
support at home;
leisure activities;
getting around;
health and wellbeing;
work, learning and volunteering;
advice, information and money matters;
staying safe;
caring for someone; and
housing and care homes. In many cases, we work with organisations in the community, or health colleagues, to support people to live as independently as they wish to.
The Care Act will have an impact on the services we provide and the way those services are delivered and charged for. For more information on the Care Act, go to www.cornwall.gov.uk/careact Adult Social Services Cornwall Council County Hall, Treyew Road, Truro TR1 3AY Tel: 0300 1234 131 Email: adultcare@cornwall.gov.uk Helping you to stay independent Services developed in partnership with the voluntary sector
Adult Social Services works with voluntary and community organisations to supply preventative care services. These are a vital form of support and help to maintain independence and social inclusion, and delay or avoid the need for more statutory interventions.
Examples include:
day services, lunch clubs and social groups;
befriending, visiting and telephone contact services;
support schemes to help people being discharged from hospital;
support for carers; and
handyperson schemes.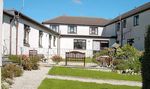 6 For assistance with finding care and support, call Care Choices on 0800 389 2077 Day care centres
Many people can feel lonely or isolated without an opportunity to fill their days with meaningful activities. Research has shown that one way to alleviate loneliness and promote wellbeing and independence is to provide regular social contact and a focus for activities. Day care centres give people the chance to change their routine, meet new people, take up an activity or receive specialist services such as chiropody or hairdressing. There is a wide variety around the county, catering for older people, people with mental health conditions, learning disabilities and dementia.
Centres can be as important for carers as those attending as they allow for a regular break from caring. Age UK day centres
Age UK Cornwall & The Isles of Scilly Boscawen House, Chapel Hill, Truro TR1 3BN Tel: 01872 266 383 Falmouth Day Centre Killigrew Street, Falmouth TR11 3XP Tel: 01326 316880 Newquay Day Centre Kimberley Close, Crantock Street, Newquay TR7 1JR Tel: 01637 876150 St Austell Day Centre St John's Church Hall, 20a Bodmin Road, St Austell PL25 5AE Tel: 01726 76806 Other day centres
Carleen Care Centre Wheal Vor, Carleen Breage, Helston TR13 9NP Tel: 01736 763604 Chy Koes and Tregarne North Street, St Austell PL25 5QE Tel: 01726 72429 Concern Wadebridge John Betjeman Centre, Southern Way, Wadebridge PL27 7BX Tel: 01208 812392 Hayle Day Care Centre Commercial Road, Hayle TR27 4DE Tel: 01736 755000 Pengarth Day Centre Morrab Gardens, Penzance TR18 4DA Tel: 01736 364307 St Mary's Haven Day Care Centre St Mary's Haven House, St Mary's Street, Penzance TR18 2DH Tel: 01736 367342 Westgate Centre 28a Westgate Street, Launceston PL15 7AE Tel: 01566 777344 Learning disability day centres
Blantyre Centre Truro Road, St Austell, Cornwall PL25 5HJ Tel: 01726 73357 Bishop Rock 61 Green Lane, Redruth, TR15 1LS Tel: 01209 310618 Bridge, The Falmouth Skills for Life Centre,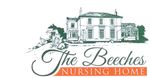 7 Visit www.carechoices.co.uk for further assistance with your search for care Tregenver Road, Falmouth TR11 2QW Tel: 01872 327604 Camborne Centre, The Old Magistrates Hall, Adelaide Street, Camborne TR14 8AN Tel: 01872 322280 Drym Valley Centre (learning disability and previous mental health) Higher Drym Farm, Praze, Camborne TR14 0NU Tel: 01736 850707 Holifeld Farm Project Daycare Bonallack Lane, Gweek TR12 6UJ Tel: 01326 221017 Kehelland Horticultural Centre (learning disability/physical disability) Kehelland, Camborne TR14 0DD Tel: 01209 718975 Launceston Day Centre 15 Newport Industrial Estate, Launceston PL15 8EX Tel: 01566 776422 Leats, The Truro City Centre TR1 3AH Tel: 01872 322220 Lyndhurst 66 St Nicholas Street, Bodmin PL31 2AS Tel: 01208 265650 Morley Tamblyn Lodge Lodge Hill, Liskeard PL14 4EN Tel: 01579 345858 Park View The Old Cattle Market, Old Porethleven Road, Helston TR13 0FR Tel: 01209 615056 Physical disabilities centres
Echo Centre (Liskeard) Barras Place, Liskeard PL14 6AY Tel: 01579 341070 Cornwall care homes offering day care
Appleby Lodge 157 Launceston Road, Kelly Bray, Callington PL17 8DU Tel: 01579 383979 Ar-Lyn Residential Home Vicarage Lane, Lelant, St Ives TR26 3JZ Tel: 01736 753330 Caprera 61 Truro Road, St Austell PL25 5JG Tel: 01726 72956 Eirenikon Park Bossiney Road, Tintagel PL34 0AE Tel: 01840 770252 Eldon House Downgate, Upton Cross, Liskeard PL14 5AJ Tel: 01579 362686 Eventide Home Liskeard 14 Castle Street, Liskeard PL14 3AU Tel: 01579 342676 Eventide Home 22 Downs View, Bude EX23 8RQ Tel: 01288 352602 Fernleigh House Albaston, Gunnislake PL18 9AJ Tel: 01822 832926 Godolphin House Care Home Godolphin House, 42 Godolphin Road, Helston TR13 8QF Tel: 01326 572609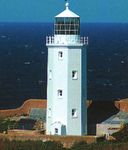 8 For assistance with finding care and support, call Care Choices on 0800 389 2077 Harbour House Penberthy Road, Portreath, Redruth TR16 4LW Tel: 01209 843276 Hillsborough Southern Road, Callington PL17 7ER Tel: 01579 383138 Highermead Care Home College Road, Camelford PL32 9TL Tel: 01840 212528 Longview Care Home Rosehill, Goonhavern, Truro TR4 9JX Tel: 01872 573378 Manse, The 15 Cargoll Road, St Newlyn East, Newquay TR8 5LB Tel: 01872 510844 Mount Pleasant Rosemundy, St Agnes TR5 0UD Tel: 01872 553165 Newquay Service The Youth Centre, Whitegate Road, Newquay TR7 2RG Tel: 01872 327054 Old Manor House, The 6 Regent Terrace, Penzance TR18 4DW Tel: 01736 363742 Old Vicarage, The Antony, Torpoint PL11 3AQ Tel: 01752 812384 Pathfields Bungalow 1, Bude EX23 8DW Tel: 01288 356235 Penmeneth House 16 Penpol Avenue, Hayle TR27 4NQ Tel: 01736 752359 Pendarves 25 Pendarves Road, Camborne TR14 7QF Tel: 01209 714576 Pendrea House 14 Westheath Avenue, Bodmin PL31 1QH Tel: 01208 74338 Perran Bay Home St Piran's Road, Perranporth TR6 0BH Tel: 01872 572275 Polventon House High Street, St Keverne, Helston TR12 6NS Tel: 01326 280734 Porteroughe Care Home Vicarage Road, Torpoint PL11 2EP Tel: 01752 814469 Roseacre St Winnolls, Polbathic, Torpoint PL11 3DX Tel: 01503 230256 Rowan House 4 Lower Port View, Saltash PL12 4BY Tel: 01752 843843 Springfield House North Hill, Launceston PL15 7PQ Tel: 01566 782361 St Anthony's Residential Home Station Road, Liskeard PL14 4BY Tel: 01579 342308 St Clair House 32 Basset Road, Camborne TR14 8SL Tel: 01209 713273 St Petroc's Care Home St Nicholas Street, Bodmin PL31 1AG Tel: 01208 262900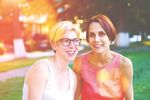 9 Visit www.carechoices.co.uk for further assistance with your search for care Torpoint Nursing Centre Vicarage Road, Torpoint PL11 2BW Tel: 01752 813677 Wentworth 59 South Street, St Austell PL25 5BN Tel: 01726 72941 Mental Health Resource Centres Anchor Falmouth Tel: 01326 315822 Boundervean Camborne Tel: 01209 613006 Bude Tel: 01288 355695 Caradon Liskeard Tel: 01579 347651 Fountain House St Austell Tel: 01726 76299 Launceston Tel: 01566 777490 Richmond House Penzance Tel: 01736 350752 Roswyth Newquay Tel: 01637 873122 Stepping Stones Truro Tel: 01872 241783 Trelil Court Bodmin Tel: 01208 76899 Meals on wheels
Some services are able to deliver frozen or freshly cooked meals to your home. Frozen meals can be delivered in bulk and kept in your freezer until required, while hot meals should be eaten immediately.
You may find a service by word of mouth or using the internet – your local library may be able to help here. Adult Social Services can advise as well, call 0300 1234 131, or check the Support in Cornwall website for services in your area at www.supportincornwall.org.uk Adapting your home
To remain in your own home for as long as you would like, you should ensure that it is safe, secure and warm. Some forward planning to ensure that the garden doesn't become a burden is also sensible. If you are not planning to move, think about adaptations that would make life easier now and later on.
Home Improvement Agencies (HIAs) HIAs are local organisations funded and supported by local and central government. They work professionally and sensitively with older and disabled homeowners, providing advice, support and assistance to help them repair, improve, maintain or adapt their homes to meet their changing needs.
10 For assistance with finding care and support, call Care Choices on 0800 389 2077 Most HIAs provide three main services, including: information and advice on repairs or adaptations you may be considering – this usually entails a visit to your home and is often free; a handyperson service for small jobs and repairs – typically, the HIA will employ its own handypersons and charge you an hourly rate for their services; and a home adaptations service for more major works.
The HIA will work with you to specify the adaptations needed, and they will normally offer to get estimates from one or more of their regular contractors. Subject to your acceptance, the HIA will then offer to manage the works contract for you for an agreed fee.
HIAs may also be helpful if you are not sure whether you can afford the home repairs or adaptations you need. They can advise on your eligibility for any grants and, if necessary, put you in touch with an independent financial adviser. For further information about, and contact details for, local HIAs, visit www.housingcare.org or contact your local council. With so many providers to choose from, where do you start? www.carechoices.co.uk www.carechoices.co.uk SEARCH FOR CARE IN YOUR AREA
Find care providers quickly and easily
Search by location and care need
Information on care quality
Links to inspection reports
Additional information, photos and web links
Brochure requests
11 Visit www.carechoices.co.uk for further assistance with your search for care In the living room GETTING IN/OUT OF CHAIRS
Block of foam in chair base
Buy ready-made chair raisers
Buy a chair at the right height
Take regular, gentle exercise
Buy an electric riser chair OPENING/CLOSING WINDOWS
Move furniture out of the way
Install/purchase a fan
Buy a tool to open/close windows
Install environmental controls or air-conditioning
Install new windows CONTROLLING THE HEATING
Change the switches for ease of use
Fit a timer switch
Purchase a standalone heater
Move the heating controls
Install new or additional heating system KEEPING WARM
Use a trolley to transport the fuel for your fire
Replace the fire with a heater
Apply for a winter fuel payment
Insulate your house
Swap to a cheaper heating system
Change to a simpler heating system TURNING LIGHTS ON/OFF
Install a light switch toggle
Purchase a socket extension
Purchase handi-plugs
Move the light switches
Replace the light switches
Install environmental controls HEARING THE TV
Use subtitles
Purchase wireless headphones
Request an assessment for a hearing aid
Install a room loop WHAT IS DIFFICULT? SIMPLE SOLUTIONS COMPLEX SOLUTIONS Chair raisers Plug with handle Easi-reach Making life easier at home
12 For assistance with finding care and support, call Care Choices on 0800 389 2077 In the bedroom Pillow raisers Bed raisers Pill dispenser Easy grip scissors n Cornwall Council's Assessment Team: 0300 1234 131 GETTING IN AND OUT OF BED
Learn new ways of moving safely
Purchase a leg lifter
Raise the bed
Fit grab rails
Use a transfer board
Buy an electric adjustable bed
Install a hospital bed
Use a hoist SITTING UP IN BED, TURNING OR ROLLING OVER
Change to less heavy bedding
Learn new ways of moving safely
Purchase a pillow raiser
Change the mattress
Buy a bed cradle/bed ladder
Use a bed lever
Buy a specialised mattress
Install a drop-down rail
Install an over-bed pole KEEPING WARM IN BED
Buy a heavier duvet
Buy thermal clothing
Buy an electric blanket (make sure it's tested regularly) GETTING DRESSED
Learn new ways of dressing
Buy alternative/adaptive clothing
Buy simple gadgets: long-handled shoe horn; dressing stick; button hook
Contact n (see below) for an assessment
Consider home support CUTTING YOUR NAILS
Buy easy grip scissors
See a podiatrist TAKING YOUR TABLETS
Ask for an easy-open bottle
Keep a note of when you take a tablet
Get a pill dispenser
Get an automatic pill dispenser
Ask someone to prompt you READING THE TIME
Buy a clock with large numbers
Buy a clock that 'speaks' WHAT IS DIFFICULT? SIMPLE SOLUTIONS COMPLEX SOLUTIONS
13 Visit www.carechoices.co.uk for further assistance with your search for care In the kitchen Teapot tipper Pan handle holder Chopping board with spikes Liquid level indicator Large handled cutlery Perching stool WHAT IS DIFFICULT? SIMPLE SOLUTIONS COMPLEX SOLUTIONS REACHING INTO CUPBOARDS
Rearrange your cupboards/surfaces
Buy an Easi-Reacher or Handi-Reacher
Alter the spring in the doors
Lower or raise the cupboards USING TAPS AND SWITCHES
Fit tap turners
Purchase Handi-Plugs
Change switches
Raise or reposition taps
Fit lever taps or new taps
Alter the kitchen PREPARING/COOKING FOOD
Sit at a table
Consider kitchen gadgets including: knife with a thick handle; chopping board with spikes; pan handle holder; teapot tipper; lid gripper
Use a food processor
Purchase a perching/high stool
Buy a trolley
Raise/lower work surface
Make space under worktop for your knees when sitting MOVING AROUND KITCHEN
Re-organise the furniture
Review mobility equipment
Adapt the kitchen EATING AND DRINKING
Use large handled cutlery
Use a non-slip mat
Use a lightweight cup/mug
Use a cup with two handles
Contact n (see below) for an assessment
Buy a trolley
Consider home support for meal times LAUNDRY/IRONING
Install a wall-fixed ironing board
Raise/lower washing machine n Cornwall Council's Assessment Team: 0300 1234 131
14 For assistance with finding care and support, call Care Choices on 0800 389 2077 n Cornwall Council's Assessment Team: 0300 1234 131 In the bathroom Grab rail Tap turners Long-handled sponges Shower board Raised toilet seat Toilet seat and support frame WASHING HANDS, FACE AND BODY
Install tap turners
Buy a long-handled sponge
Purchase a flannel strap
Contact n (see below) for an assessment
Install lever taps or new taps
Purchase a stool
Raise or lower basin
Consider home support HAVING A BATH
Purchase a non-slip mat
Buy a long-handled sponge
Use a half-step
Install grab rails
Use a bath board or bath seat
Install a bath lift
Use a hoist
Replace the bath with a shower
Convert to a wet room
Consider home support DRYING YOURSELF
Use a non-slip mat
Purchase a towelling gown
Change the floor covering
Purchase a hot air body dryer USING THE TOILET
Install a raised toilet seat
Use a combined toilet seat and support frame
Install a flush lever extension
Contact n (see below) for an assessment
Review mobility equipment
Consider home support CLEANING TEETH
Purchase a toothbrush gripper
Buy an electric toothbrush
Use a stool HAVING A SHOWER
Have a strip wash
Use non-slip mats
Purchase a half-step
Contact n (see below) for an assessment
Use a shower board
Use a shower chair or stool
Replace shower controls
Consider home support WHAT IS DIFFICULT? SIMPLE SOLUTIONS COMPLEX SOLUTIONS
15 Visit www.carechoices.co.uk for further assistance with your search for care Specialist equipment
There is a range of equipment available to make life easier and to improve safety and independence in the home, such as stair rails, raised toilet seats and shower stools. These items are often referred to as 'simple aids for daily living'. Cornwall Council has partnered with the Disabled Living Foundation (DLF) to provide a quick and easy to use online guided advice service called AskSARA, which can help anyone who finds that they have difficulties with everyday tasks.
Visit www.asksara.org.uk to learn more about possible solutions or see page 11. Once you have identified equipment that might help with your support needs, use the checklist on page 17 to make sure it's right for you. Useful contacts
Action on Hearing Loss Unit 27, HQ Business Centre, 237 Union Street, Plymouth PL1 3HQ Tel: 01752 267925 Web: www.actiononhearingloss.org.uk Cornwall Blind Association Telephone support, befriending, advocacy and counselling schemes. The Sight Centre, Newham Road, Truro TR1 2DP Tel: 01872 261110 Email: info@isightcornwall.org.uk Web: www.isightcornwall.org.uk Cornwall Mobility Centre Assessments, information and advice for paediatric mobility and transportation, daily living equipment, driving and wheelchairs.
North Buildings, Royal Cornwall Hospital, Truro TR1 3LQ Tel: 01872 254920 Email: info@cornwallmobility.co.uk Web: www.cornwallmobility.co.uk Disability Cornwall A user-led disabled people's organisation providing a range of services to empower, assist and facilitate independent living and, when necessary, act as a representative voice for disabled people, their families and carers. Units 1G/H Guildford Road Industrial Estate, Guildford Road, Hayle TR27 4QZ Tel: 01736 759500 Email: info@disabilitycornwall.org.uk Web: www.disabilitycornwall.org.uk Disability Information and Advice Line Can help you to source any equipment for needs you may have.
Tel: 01736 759500 Hearing Loss Cornwall Supports deaf and hard of hearing people in Cornwall and the Isles of Scilly. 3 Walsingham Place, Truro TR1 2RP Tel: 01872 225868 Textphone: 01872 263664 Email: info@hearinglosscornwall.org Web: www.hearinglosscornwall.org Tremorvah Industries Endeavours to match the best mobility equipment to people's needs and aspirations. Unit 8, Threemilestone Industrial Estate, Truro TR4 9LD Tel: 01872 324340 Email: enquiries.tremorvah@cornwall.gov.uk Web: www.tremorvah.co.uk
16 For assistance with finding care and support, call Care Choices on 0800 389 2077 Telecare
Telecare is equipment that can detect falls, inactivity, smoke, flooding, gas or extreme temperatures in the home. Sensors, when activated, will connect to a response centre where trained operators will contact the individual through their home unit. They will take the most appropriate action, such as contacting a nominated responder, family member, carer, neighbour, doctor or the emergency services. Telecare can allow users to regain confidence in their homes and remain independent. Relatives and carers are also reassured, safe in the knowledge that should an incident occur, they will know about it. Some devices can also help monitor particular health conditions and reduce the need for hospital admission.
You can buy telecare and assistive technology from private companies and organisations or, if you're eligible through an assessment (see below), Cornwall Council may be able to provide it for you. For further information, please visit http://www.cornwall.gov.uk/alfilifeline Support from the council
The way councils provide services to eligible adults and their carers is called personalisation. This term is used to describe a number of ways in which eligible adults can receive a mixture of local authority and government money to pay for the care services they need without direct council involvement.
If you approach the council for social care support, your needs and finances will be assessed. If you have a carer, they can be involved and have their needs assessed too. Your assessment
If you appear to have care or support needs, you have the legal right to an assessment of your care needs and finances. Councils are statutorily obliged to provide this to you, regardless of whether you access their services. The assessment (which is free) will consider:
how you can best be supported to live as independently as possible;
your home and how you are coping in it;
your emotional wellbeing;
your diet; and
any health and medical treatments you need.
You will need to contact Adult Social Services to arrange an assessment. Call 0300 1234 131. Once Adult Social Services has an understanding of your care and financial needs, the next stage is to determine what Continued on page 18.
17 Visit www.carechoices.co.uk for further assistance with your search for care Assistive technology checklist
© 2018 Care Choices Ltd Suitability
Does the equipment support your specific needs?
Are you willing to use it?
Will it fit into your everyday life and routine?
Have you tried a demo of the equipment?
Do you understand what the equipment is for?
Do you need to take it with you when you leave the house? Is it transportable?
Does the equipment have any limitations that would make it unsuitable for you?
Will it work alongside any assistive technology you already have?
Usability
Is a simpler piece of equipment available, e.g. a pill case rather than an automated pill dispenser?
Does the equipment need a plug socket, and will its wire cause a trip hazard?
Is it easy to use? Can you read/hear it clearly and are any buttons big enough for you?
Are you able to use it? Are there any aspects you don't understand?
Is it portable?
Will it need to be installed by a professional?
Can the retailer provide you with training in using the equipment?
Reliability
Will it work if you have pets or live with other people, e.g. could someone else set off a sensor alarm by accident?
Have you read reviews of the particular piece of equipment you are looking at? Consider these before making your purchase.
Can you speak to someone who already uses it?
Does it require batteries? Find out how often they will need changing and whether the equipment will remind you to do this.
Is it durable? If you might drop it, is it likely to break?
Cost
Do you know how much it costs?
Will you need to pay a monthly charge?
Are there alternative solutions that might be free?
We suggest you consider the following questions before buying any assistive technology. If you are in any doubt about what technology might help meet your needs, you can contact your council or visit www.asksara.org.uk Notes
You can download and print this checklist at www.carechoices.co.uk/checklists
18 For assistance with finding care and support, call Care Choices on 0800 389 2077 services you may be eligible for and who will pay for them. The council will give you more information on eligibility and the national eligibility criteria it uses at the time of your assessment. Information on paying for care can be found on www.cornwall.gov.uk/health-andsocial-care/adult-social-care/paying-foradult-social-care or on page 30 if you are receiving home care and www.cornwall.gov. uk/health-and-social-care/adult-socialcare/choosing-to-live-in-a-care-home or on page 48 if you are moving into a care home. Personal Budgets
If you are eligible for support from the council, you may be given a Personal Budget. A Personal Budget is the amount of money that the council calculates it will cost to meet the support needs of eligible people. If you are eligible for a Personal Budget, the actual amount you receive will depend on your eligible needs and your finances. The money should be spent in line with a support plan that has been agreed by both you and the council and can be either a full or a partial contribution to such costs. You may also choose to pay for additional support on top of the budget. Any eventual contractual agreement for services is between you and your care provider, not the council. If you are eligible, a Personal Budget may be taken:
in the form of a Direct (cash) Payment, held directly by you or, where you lack capacity, by a 'suitable person';
by way of an account held and managed by the council in line with your wishes; or
as a mixture of the above. Personal Budgets cannot currently be used to pay for residential care.
Assessments from hospital
If you have been admitted to hospital and you might need care on discharge, you may be referred to the discharge team for an assessment, which will take place on the ward. The team may be made up of social workers, carers' officers, mental health workers and housing officers. Whatever services you need on discharge, Adult Social Services will work with you, your family and carers to either restart services already in place prior to admission or to provide the appropriate services if you are eligible.
Sometimes interim care packages are set up to facilitate your discharge and you will be reassessed by a community social worker within four to six weeks. Short Term Enablement and Planning service (STEPs)
STEPs is run by CORMAC in partnership with Cornwall Council. It works with vulnerable adults over 18 years old, who may be elderly, have a physical or sensory impairment, or have a learning disability or mental health needs. The service can support you for a limited period, following some sort of health or social care crisis at home, where some temporary support at home may be required, or when you are returning home from hospital and need some extra support or reenablement.
STEPs aims to produce better outcomes for people through enablement, working with other health professionals if necessary to help you regain maximum independence. The service can only be accessed once you have had an assessment. To arrange
19 Visit www.carechoices.co.uk for further assistance with your search for care for an assessment, call 0300 1234 131. Alternatively, you might be referred for an assessment by the hospital discharge team or other health care professionals. After your period of support, you are likely to be able to manage independently or with help from friends, family and the community.
If you need more support, the council will carry out a needs assessment (see www.cormacltd.co.uk/reablementand-care-services or page 16 for more information).
Depending on your length of time with the service and your financial circumstances, you may be required to pay for, or contribute to, the costs of the support provided. You can get more advice by calling 0300 1234 131 and asking for the assessments team. Intermediate care
This aims to give recovery and rehabilitation support to help people regain their independence when they come out of hospital or, just as importantly, prevent them going unnecessarily into hospital. Intermediate care can be provided in your own home or in a care home, depending on local policy and your specific needs. It can be provided by care staff, occupational therapy and physiotherapy, with additional support provided by the local GP surgery, social workers and community nurses. This combined resource helps people to regain their independence and feel confident in their ability to manage for themselves with any necessary additional support. Intermediate care, including any care home fees where relevant, is provided by the NHS and is free. It is usually limited to a maximum of six weeks. If, after this, you have ongoing care or support needs, the council will conduct an assessment and may help you to arrange any services you might need. There may be a charge for these services.
Age UK Cornwall's HomeCare Service can help with domestic tasks such as cleaning and shopping, or by simply staying with someone to allow their carer to go out. Tel: 01872 266383 Email: email@ageukcornwall.org.uk British Red Cross also provides a support at home service to help people regain their independence. Unit 1, The Setons, Tolvaddon Business Park, Pool TR14 0HX Tel: 01872 272878 Royal Voluntary Service Cornwall and Devon can tailor support to your individual needs, including community transport services to keep you mobile. Tel: 01209 705159 Email: cornwalldevonhub@ royalvoluntaryservice.org.uk NHS Continuing Healthcare
NHS Continuing Healthcare is a package of continuing care that is arranged and funded solely by the NHS. This is free of charge, wherever it is delivered. NHS Continuing Healthcare support may be provided in a care home or care home with nursing or in a person's own home.
People eligible for NHS Continuing Healthcare will have been assessed to have a 'primary health need' and are likely to have complex medical needs and substantial or intense ongoing care needs. See page 49 for more information.
20 For assistance with finding care and support, call Care Choices on 0800 389 2077 Personal health budgets
A personal health budget is an amount of money to support a person's identified health needs. It is planned and agreed between the person and their local NHS team. The aim is to enable people with long-term conditions and disabilities to have greater choice, flexibility and control over the healthcare and support they receive. Services for carers Who is a carer?
Carers regularly look after, help or support someone who wouldn't be able to manage everyday life without their help. A carer doesn't have to be living with the person they care for, and the help they give doesn't have to be physical. The carer may be caring for a partner, another relative, a friend or a neighbour. For example, it may be someone who:
is over 60;
is living with dementia;
has a physical or learning disability or a mental health condition;
has sight, hearing or communication difficulties;
has a long-term health condition; or
misuses drugs or alcohol. The carer may be helping with:
personal care, such as washing and dressing;
going to the toilet or dealing with incontinence;
eating or taking medicines;
getting about at home or outside;
practical help at home and keeping someone company; or
emotional support or communicating. Having a carers' assessment
Anyone who provides, or intends to provide, regular unpaid support to someone who could not manage without their support has the right to have their own needs assessed, even if the person they care for has refused support services or an assessment of their own needs.
A carers' assessment is an opportunity for people to tell the council what they need as a carer, and to find out what support might be available. The assessment is an essential first step for carers to get the support they may need. It looks at:
the care the carer provides and how this affects their life;
any support they are getting now and what else would help; and
what they would like their support to achieve. The assessment can also give lots of information about other services that might help, and other ideas for support. The carer's assessment will show if the carer qualifies for support from Adult Social Services. Carers' Personal Budgets
The carers' Personal Budget is a single payment that can be used towards the cost
21 Visit www.carechoices.co.uk for further assistance with your search for care of something specific that will support carers in their caring role. For example, it could be used for leisure activities, education or training, or just to take a short break from caring. When Adult Social Services considers a carers' Personal Budget, it gives priority to situations where there is a significant risk of the carer not being able to continue to provide care if they do not get some support. The amount a carer could get depends on their needs identified by their carers' assessment. The money is not taxed and it will not affect any benefits. Respite at home
Home-based respite services give carers a break from their caring responsibilities. A care worker can come in to look after the person being cared for, so the carer can have some time to themselves. The breaks could be regular or just when needed. Respite at home is considered to be a service for the person who is being cared for. If they have a Personal Budget for their own needs (see page 18) they could use that money to pay for it. A financial assessment of the person being cared for will confirm whether they need to pay towards the cost of this service.
Benefits
Carers may want to explore whether they are entitled to Carer's Allowance – currently £62.70 per week but this may change over the life of this Directory. Carers may also qualify for Carer's Premium or Carer's Credit depending on their eligibility. The Government's website, www.gov.uk has more information on benefits, including carers' benefits. Alternatively, contact a local carers' organisation which may be able to help undertake a benefit check. You can find out more about what organisations support carers in Cornwall by exploring www.supportincornwall.org.uk/carers There is a Dementia Carers Support Worker who supports carers in the west of Cornwall who are looking after a person with dementia. To contact the worker, please telephone Adult Social Services on 0300 1234 131.
Carer emergency card scheme
Adult Social Services, in conjunction with Lifeline, runs an innovative, free scheme to ensure that alternative plans can be put into place in the event of a carer having an emergency that leaves them unable to carry out their caring role. Carers carry a card with emergency contact details and, if an emergency arises, they can call the number on the back of the card. Cornwall Lifeline, answering the call, will then put into place the agreed emergency plan to support the person being cared for.
The service is free, and in many instances the emergency contact who is called by Lifeline is a neighbour, friend or family member.
This gives people the peace of mind that in the event of an emergency, procedures are in place to look after the person being cared for. For more information, call 01872 324369 or email eccs@cornwall.gov.uk Alternatively, apply for a card online using the Emergency Carer's Card application form at www.cornwall.gov.uk
22 For assistance with finding care and support, call Care Choices on 0800 389 2077 Resource for those supporting disabled children
My Family, Our Needs is an online resource providing impartial information for parents, carers and practitioners supporting children from birth to 25 years with additional needs. As well as guidance, policy and signposting, there is a lifestyle section for parents covering topics such as health and wellbeing, work, family and relationships. Visit www.myfamilyourneeds.co.uk Care in your own home Carefully chosen home care with a good quality provider is an excellent way to retain your freedom and independence, whilst getting the help you need to stay happy and safe. It can offer the opportunity to stay at home, in your own familiar surroundings, and to retain a quality of life you might have feared lost.
Why choose home care?
Reasons for choosing home care can vary. Sometimes after a stay in hospital, someone might find they need some help whilst they recuperate. Others can find that a long-term condition or disability means they can no longer cope and they need a bit of help. After a stay in hospital someone may carry out an assessment of your situation to see if home care will benefit you. You and your family will be fully involved in looking at what will suit you best if you'd like them to be. Alternatively, you or those close to you might notice changes in your ability to manage the day-to-day things you normally cope with easily, like preparing meals or looking after yourself. If this happens, contacting Adult Social Services is a good first step towards finding help.
How home care can help you
The level of home care provided can be tailored to meet your needs – from a visit once a day to a much greater amount of support. Even those with quite significant and debilitating medical conditions can get skilled personal care that can enable them to stay in their own homes. Some agencies will provide live-in care, where a care worker will stay with you at home to support you throughout the day and night. A list of all home care agencies operating in Cornwall starts on page 31.
Finding the right support
This Directory offers a telephone and website service allowing you to search by postcode or region for care homes, care homes with nursing and home care providers that meet your requirements across the country. Your search can be sent to you by post or email, or discussed with you over the telephone. If you are searching online, the results can be saved and emailed to others. You can also view an electronic version of this Directory on the site and have it read to you by using the 'Browsealoud' function. Whatever your care needs, this Directory and the Care Choices telephone and website
23 Visit www.carechoices.co.uk for further assistance with your search for care service will be able to point you in the best direction, however you would like care information presented. Call 0800 389 2077 or visit www.carechoices.co.uk The Care Quality Commission (www.cqc.org.uk) is responsible for checking that any care provided meets essential standards of quality and safety. Further information is on page 53. The United Kingdom Homecare Association (UKHCA) requires its members to comply with a code of practice. This code includes a commitment to treat customers with dignity and respect and operate at a level above the legal minimum required in legislation.
Social care regulations do not apply to cleaners, handymen or gardeners. However, some home care agencies are increasingly providing staff who can help meet these needs too.
The benefits of using a regulated agency include:
assessing your care needs and tailoring a plan to meet those needs;
advertising, interviewing and screening suitability of workers;
arranging necessary insurance cover;
providing training and development for care workers;
managing workers' pay, including compliance with the National Minimum Wage;
managing employment relationships, including sickness, absence and disciplinary matters; and
managing health and safety issues. Living with dementia at home If you are concerned about persistent forgetfulness or memory difficulties, it is important to consult a GP. They can undertake an initial examination and refer you to a memory clinic for further investigation if necessary.
The various types of support available to you and your carer are likely to involve NHS services, Adult Social Services and voluntary agencies. Some examples of services and support to help people living with dementia include:
specialist day centres;
respite care or short breaks;
assistive technology and community alarms;
home care;
meals at home;
community equipment;
extra care sheltered housing; and
carers' support groups. Family support
If you know someone who is worried about their memory, encourage them to visit their GP.
The more support you can give someone, the better life with dementia can be, especially in the early years. Focus on what the person can do, not what they cannot do, help with little errands or with cooking, listen to the person with dementia, and find out more about the condition.
24 For assistance with finding care and support, call Care Choices on 0800 389 2077 When someone is living with dementia, they need:
support to live their life;
reassurance that they are still valued and that their feelings matter;
freedom from as much external stress as possible; and
appropriate activities and stimulation to help them to remain alert and motivated for as long as possible. Dementia Friends
People with dementia sometimes need a helping hand to go about their daily lives and feel included in their local community. Dementia Friends is giving people an understanding of dementia and the small things they can do that can make a difference to people living with dementia – from helping someone find the right bus to spreading the word about dementia. See www.dementiafriends.org.uk for further information.
Respite care
Spouses, partners and relatives who care for a person with dementia may require a break from their caring responsibilities. This is known as 'respite care' and may be a regular break of a few hours a week or a period of a few weeks. It may be planned or be required in an emergency and can involve the person with dementia attending a day centre or a care worker visiting the person's home to enable the carer to have a break. Contact the council to see if you are eligible for support with arranging these services, see page 16 for information on assessments. Care at home
It can often be best for a person with dementia to stay living in their own home for as long as possible. This may mean that they require some support services at home. The person living with dementia will respond best to the same care staff who know them well. Continuity of care can be provided by either care agencies or carers employed directly by the person or his or her family. Specialist dementia day centres
A good day care service will be able to offer a range of activities and support that will enable the person with dementia to retain skills and remain part of their local community.
Specialist day centres for people with dementia should be organised and run with their needs in mind, aiming to build on their strengths and abilities. Activities may include outings, entertainment, personal care, meals, hairdressing and support for carers. Attendance at day centres can be offered from just a few hours a week to a number of days. Contact the council or your local Alzheimer's Society office for more details, see 'Useful local contacts' on page 71. Memory cafés
There are memory cafés in most of the major towns in Cornwall, which provide an opportunity for people with memory issues and those who care for them to drop in for a chat and a coffee. They usually offer reminiscence-based activities and health and social care professionals are on hand to answer questions and offer advice in an informal setting.
Bodmin Memory Café Bodmin Christian Fellowship Centre, Berrycombe Road, Bodmin PL31 2NS