Leeds - Care Services Directory
If your browser does not support JavaScript, please read the page content below: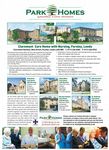 www.carechoices.co.uk > Home support > Specialist care > Care homes > Useful contacts 2018 The independent guide to choosing and paying for care Leeds Care Services Directory in association with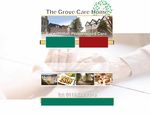 Care, support and luxury living Getting a Westward Care apartment was the perfect choice for Tony. It meant he kept his independence while his family had the reassurance of knowing that staff are available to help if he ever needs them. Southlands, Wetherby Road, Roundhay, Leeds LS8 2JU Headingley Hall, 5 Shire Oak Road, Headingley, Leeds LS6 2DD Find out more at www.westwardcare.co.uk or call 0113 331 4830 Tony has the freedom he wants.
His family the peace of mind they need.
3 Visit www.carechoices.co.uk for further assistance with your search for care Contents Essential checklists
Home care agency
23 Care homes
41 Residential dementia care
43 All the listings in this publication of care homes, care homes with nursing and home care providers are supplied by the Care Quality Commission (CQC) and Care Choices Ltd cannot be held liable for any errors or omissions. To obtain extra copies of this Directory, free of charge, call Care Choices on 01223 207770. Alternative formats This Directory is available electronically at www.carechoices.co.uk where there is a Browsealoud option for those requiring the information in spoken word. Introduction
5 How to use this Directory Leeds Care Association
7 Welcome from Leeds Care Association Helping you to stay independent
8 Local services, equipment and solutions Support from the Council
14 First steps and assessment Services for carers
16 Assessment, benefits and guidance Care in your own home
18 How it can help Living with dementia at home
20 Family support, respite and services Paying for care in your home
21 Understanding your options Home care providers
24 A comprehensive list of local agencies Housing with care
31 The different models available Specialist services
32 Disability care, end of life care and advocacy Care homes
37 Types of homes and activities explained Paying for care
44 Understanding the system Important information
47 Further help and information Residential care in Leeds
51 Comprehensive listings of care homes and care homes with nursing Useful local contacts
68 Useful national contacts
70 Index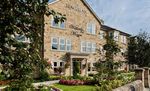 4 For assistance with finding care and support, call Care Choices on 0800 389 2077 O Oulton Manor is a beautifully appointed and luxury care home situated in the heart of the community in Oulton, Leeds, near to the Oulton Hall Hotel. We provide high quality individualised residential and dementia care and also respite care for those individuals who need a little extra help for a short time. You are welcome to come and visit our home manager, Andrea Harley and the team to see our luxurious and homely facilities. We look forward to showing you around, we are sure you will be impressed.
If you would like more information please feel free to contact Andrea on 0113 282 8222 or email oultonmanor@hhcare.co.uk Our specially designed, high quality accommodation has 77 spacious furnished rooms, each with private ensuite bathrooms.
Additional facilities include landscaped gardens, bar and bistros, hair and beauty salon, library area and shop. In order to create a homely environment, rooms are arranged in small living groups where residents feel comfortable and settled. We also have the benefit of regular activities and events which are organised daily by our lifestyle co-ordinator.
FIVE STAR LUXURY CARE HOME FOR THE DISCERNING ELDERLY CLIENT Registered with the Care Quality Commission Oulton Manor OULTON, LEEDS Oulton Manor 3 Wakefield Road, Oulton, Leeds, LS26 8EL Telephone 0113 282 8222 Email oultonmanor@hhcare.co.uk Web www.hadrianhealthcare.co.uk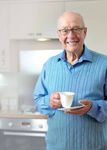 5 Visit www.carechoices.co.uk for further assistance with your search for care Introduction Welcome to this edition of the independent Leeds Care Services Directory, which contains information for adults looking for care or support within the county, whether they are paying for it themselves or receiving support from the council.
Staying as independent as possible is important to everybody. This Directory contains information about the care and support services available to enable you to do this when remaining at home, moving into a housing with care scheme, or within a care home or care home with nursing. If you feel you need support to remain independent, first look to your community. There's a host of organisations and voluntary services that could help you. If you think you need more formal care and support, arrange an assessment with your local Adult Social Care department to establish your specific needs. This is free, irrespective of your income and available to all.
More details are provided on page 14. The assessment will determine whether you are eligible for financial support via a Personal Budget, which may allow you to buy in your own support and take control of your situation.
Alternatively, your circumstances may mean you are classed as a 'self-funder', with the means to pay for your care. This is discussed on page 21 for those paying for care at home and 44 for those paying for residential care. Support or care to remain living in your own home may be the option that best suits your circumstances. Ideas to make life easier at home start on page 8 and a list of local home care providers begins on page 24. If you are unable to remain at home, you may want to consider a housing with care scheme (see page 30) or residential care. Comprehensive lists of care homes and care homes with nursing in Leeds start on page 51.
There's also important information about care decisions, including finding care in another county, making a comment or complaint about a service and how solicitors can help you.
Finding care options in your area
This Directory offers a telephone and website service allowing you to search by postcode or region for care homes, care homes with nursing and home care providers that meet your requirements across the country. Your search can be sent to you by post or email, or discussed with you over the telephone. If you are searching online, the results can be saved and emailed to others. You can also view an electronic version of this Directory on the site and have it read to you by using the 'Browsealoud' function. Whatever your care needs, this Directory and the Care Choices telephone and website service will be able to point you in the best direction, however you would like care information presented.
Please call 0800 389 2077 or visit www.carechoices.co.uk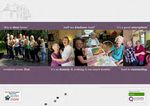 7 Visit www.carechoices.co.uk for further assistance with your search for care Leeds Care Association Welcome to this independent edition of the Leeds Care Services Directory. As the membership body for care providers in Leeds, we hope you find it useful. Finding care services, whether that's a care home or home care agency, for yourself or a loved one is never easy. You may find that you don't have time, or you aren't sure what you should be looking for.
This Directory and Leeds Care Association could help you.
Are you looking for a care provider? Leeds Care Association (LCA) may be able to help. Many of the independent care providers in Leeds are members of LCA and as such are committed to continuous improvement in the quality of the services they provide, the environment they create and in the training and development of their staff. They cover a range of services, including care homes, care homes with nursing, intermediate care, domiciliary care, supported living and some can offer respite care. Visit www.leedscare.co.uk for details of our member providers.
LCA can assist you in finding a provider Email info@leedscare.co.uk with the type of service you are looking for and brief details of the care and support you need. LCA will find out for you where the vacancies are amongst members. Aims and objectives LCA has a number of main aims, including to:
raise the profile and increase the status and recognition of the work of its members;
maintain a strategic knowledge bank for the benefit of its members; and
develop membership, member benefits and services across all areas of care provision to meet the needs of service users.
This is done by:
supporting members in the effective management and development of their business; and
providing impartial advice to those seeking care/housing options. Funding LCA distributes the Workforce Development Fund (WDF) on behalf of Skills for Care for accredited training. It also provides free support and guidance on how to access funding. Disclosure and Barring Service (DBS) LCA is a registered umbrella body for the DBS. Members benefit from a discounted rate for their staff disclosures and LCA offers a personal and efficient service which supports care employers in their recruitment and HR activities.
Website A one-stop-shop for information on issues within the sector. LCA members are entitled to free advertising along with job vacancies and bed vacancies. If you are a care provider and have any questions about LCA membership, or if you are looking for care in Leeds and need some support, please contact us. Tel: 0113 287 3490 Email: info@leedscare.co.uk Web: www.leedscare.co.uk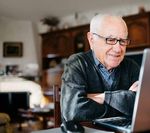 8 For assistance with finding care and support, call Care Choices on 0800 389 2077 Helping you to stay independent Services developed in partnership with the voluntary sector
Adult Social Care works with voluntary and community organisations to supply preventative care services. These are a vital form of support and help to maintain independence and social inclusion, and delay or avoid the need for more statutory interventions. Examples include:
day services, lunch clubs and social groups;
befriending, visiting and telephone contact services;
support schemes to help people being discharged from hospital;
support for carers; and
handyperson schemes. Day care centres
Many people can feel lonely or isolated without an opportunity to fill their days with meaningful activities. Research has shown that one way to alleviate loneliness and promote wellbeing and independence is to provide regular social contact and a focus for activities.
Day care centres give people the chance to change their routine, meet new people, take up an activity or receive specialist services such as chiropody or hairdressing. There is a wide variety around the county, catering for older people, people with mental health conditions, learning disabilities and dementia. Centres can be as important for carers as those attending as they allow for a regular break from caring. You can find local day opportunities by searching 'day centre' at http://leedsdirectory.org Meals on wheels
Some services are able to deliver frozen or freshly cooked meals to your home. Frozen meals can be delivered in bulk and kept in your freezer until required, while hot meals should be eaten immediately. In Leeds, Meals on Wheels delivers this service as part of Leeds City Council.
For more information, visit www.leeds.gov.uk and search 'meals on wheels'. You can also email communitymealsleeds@leeds.gov.uk or call 0113 378 3750. Alternatively, you could arrange to have meals delivered privately. You may find a service by word of mouth or using the internet – your local library may be able to help here. Adapting your home
To remain in your own home for as long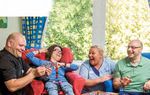 9 Visit www.carechoices.co.uk for further assistance with your search for care as you would like, you should ensure that it is safe, secure and warm.
Some forward planning to ensure that the garden doesn't become a burden is also sensible. If you are not planning to move, think about adaptations that would make life easier now and later on. Home Improvement Agencies (HIAs) HIAs are local organisations funded and supported by local and central government. They work professionally and sensitively with older and disabled homeowners, providing advice, support and assistance to help them repair, improve, maintain or adapt their homes to meet their changing needs.
Most HIAs provide three main services, including: information and advice on repairs or adaptations you may be considering – this usually entails a visit to your home and is often free; a handyperson service for small jobs and repairs – typically, the HIA will employ its own handypersons and charge you an hourly rate for their services; and a home adaptations service for more major works. The HIA will work with you to specify the adaptations needed, and they will normally offer to get estimates from one or more of their regular contractors. Subject to your acceptance, the HIA will then offer to manage the works contract for you for an agreed fee.
HIAs may also be helpful if you are not sure whether you can afford the home repairs or adaptations you need. They can advise on your eligibility for any grants and, if necessary, put you in touch with an independent financial adviser. For further information about, and contact details for, local HIAs, visit www.housingcare.org or contact Leeds City Council. Tel: 0113 222 4401 What do you think about this publication? www.carechoices.co.uk/reader-survey Complete our short questionnaire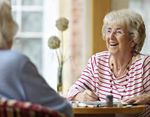 10 For assistance with finding care and support, call Care Choices on 0800 389 2077 Making life easier in your home
In the living room GETTING IN/OUT OF CHAIRS
Block of foam in chair base
Buy ready-made chair raisers
Buy a chair at the right height
Take regular, gentle exercise
Buy an electric riser chair OPENING/CLOSING WINDOWS
Move furniture out of the way
Install/purchase a fan
Buy a tool to open/close windows
Install environmental controls or air-conditioning
Install new windows CONTROLLING THE HEATING
Change the switches for ease of use
Fit a timer switch
Purchase a standalone heater
Move the heating controls
Install new or additional heating system KEEPING WARM
Use a trolley to transport the fuel for your fire
Replace the fire with a heater
Apply for a winter fuel payment
Insulate your house
Swap to a cheaper heating system
Change to a simpler heating system TURNING LIGHTS ON/OFF
Install a light switch toggle
Purchase a socket extension
Purchase handi-plugs
Move the light switches
Replace the light switches
Install environmental controls HEARING THE TV
Use subtitles
Purchase wireless headphones
Request an assessment for a hearing aid
Install a room loop WHAT IS DIFFICULT? SIMPLE SOLUTIONS COMPLEX SOLUTIONS Chair raisers Plug with handle Easi-reach
11 Visit www.carechoices.co.uk for further assistance with your search for care In the bedroom Pillow raisers Bed raisers Pill dispenser Easy grip scissors  Leeds City Council: 0113 222 4401 GETTING IN AND OUT OF BED
Learn new ways of moving safely
Purchase a leg lifter
Raise the bed
Fit grab rails
Use a transfer board
Buy an electric adjustable bed
Install a hospital bed
Use a hoist SITTING UP IN BED, TURNING OR ROLLING OVER
Change to less heavy bedding
Learn new ways of moving safely
Purchase a pillow raiser
Change the mattress
Buy a bed cradle/bed ladder
Use a bed lever
Buy a specialised mattress
Install a drop-down rail
Install an over-bed pole KEEPING WARM IN BED
Buy a heavier duvet
Buy thermal clothing
Buy an electric blanket (make sure it's tested regularly) GETTING DRESSED
Learn new ways of dressing
Buy alternative/adaptive clothing
Buy simple gadgets: long-handled shoe horn; dressing stick; button hook
Contact n (see below) for an assessment
Consider home support CUTTING YOUR NAILS
Buy easy grip scissors
See a podiatrist TAKING YOUR TABLETS
Ask for an easy-open bottle
Keep a note of when you take a tablet
Get a pill dispenser
Get an automatic pill dispenser
Ask someone to prompt you READING THE TIME
Buy a clock with large numbers
Buy a clock that 'speaks' WHAT IS DIFFICULT? SIMPLE SOLUTIONS COMPLEX SOLUTIONS
12 For assistance with finding care and support, call Care Choices on 0800 389 2077 In the kitchen Teapot tipper Pan handle holder Chopping board with spikes Liquid level indicator Large handled cutlery Perching stool WHAT IS DIFFICULT? SIMPLE SOLUTIONS COMPLEX SOLUTIONS REACHING INTO CUPBOARDS
Rearrange your cupboards/surfaces
Buy an Easi-Reacher or Handi-Reacher
Alter the spring in the doors
Lower or raise the cupboards USING TAPS AND SWITCHES
Fit tap turners
Purchase Handi-Plugs
Change switches
Raise or reposition taps
Fit lever taps or new taps
Alter the kitchen PREPARING/COOKING FOOD
Sit at a table
Consider kitchen gadgets including: knife with a thick handle; chopping board with spikes; pan handle holder; teapot tipper; lid gripper
Use a food processor
Purchase a perching/high stool
Buy a trolley
Raise/lower work surface
Make space under worktop for your knees when sitting MOVING AROUND KITCHEN
Re-organise the furniture
Review mobility equipment
Adapt the kitchen EATING AND DRINKING
Use large handled cutlery
Use a non-slip mat
Use a lightweight cup/mug
Use a cup with two handles
Contact n (see below) for an assessment
Buy a trolley
Consider home support for meal times LAUNDRY/IRONING
Install a wall-fixed ironing board
Raise/lower washing machine  Leeds City Council: 0113 222 4401
13 Visit www.carechoices.co.uk for further assistance with your search for care  Leeds City Council: 0113 222 4401 In the bathroom Grab rail Tap turners Long-handled sponges Shower board Raised toilet seat Toilet seat and support frame WASHING HANDS, FACE AND BODY
Install tap turners
Buy a long-handled sponge
Purchase a flannel strap
Contact n (see below) for an assessment
Install lever taps or new taps
Purchase a stool
Raise or lower basin
Consider home support HAVING A BATH
Purchase a non-slip mat
Buy a long-handled sponge
Use a half-step
Install grab rails
Use a bath board or bath seat
Install a bath lift
Use a hoist
Replace the bath with a shower
Convert to a wet room
Consider home support DRYING YOURSELF
Use a non-slip mat
Purchase a towelling gown
Change the floor covering
Purchase a hot air body dryer USING THE TOILET
Install a raised toilet seat
Use a combined toilet seat and support frame
Install a flush lever extension
Contact n (see below) for an assessment
Review mobility equipment
Consider home support CLEANING TEETH
Purchase a toothbrush gripper
Buy an electric toothbrush
Use a stool HAVING A SHOWER
Have a strip wash
Use non-slip mats
Purchase a half-step
Contact n (see below) for an assessment
Use a shower board
Use a shower chair or stool
Replace shower controls
Consider home support WHAT IS DIFFICULT? SIMPLE SOLUTIONS COMPLEX SOLUTIONS
14 For assistance with finding care and support, call Care Choices on 0800 389 2077 Telecare
Telecare is equipment that can detect falls, inactivity, smoke, flooding, gas or extreme temperatures in the home. Sensors, when activated, will connect to a response centre where trained operators will contact the individual through their home unit. They will take the most appropriate action, such as contacting a nominated responder, family member, carer, neighbour, doctor or the emergency services. Telecare can allow users to regain confidence The way councils provide services to eligible adults and their carers is called personalisation. This term is used to describe a number of ways in which eligible adults can receive a mixture of local authority and government money to pay for the care services they need without direct council involvement.
If you approach the council for social care support, your needs and finances will be assessed. If you have a carer, they can be involved and have their needs assessed too. Your assessment
If you appear to have care or support needs, you have the legal right to an assessment of your care needs and finances. Councils are statutorily obliged to provide this to you, regardless of whether you access their services. The assessment (which is free) will consider:
how you can best be supported to live as independently as possible;
your home and how you are coping in it; in their homes and remain independent. Relatives and carers are also reassured, safe in the knowledge that should an incident occur, they will know about it. Some devices can also help monitor particular health conditions and reduce the need for hospital admission. You can buy telecare and assistive technology from private companies and organisations or, if you're eligible through an assessment (see below), Leeds City Council may be able to provide it for you. For further information, please visit www.leeds.gov.uk and search 'equipment for the home'.
your emotional wellbeing;
your diet; and
any health and medical treatments you need.
You will need to contact Adult Social Care, which is responsible for this process. Call 0113 222 4401. Once Adult Social Care has an understanding of your care and financial needs, the next stage is to determine what services you may be eligible for and who will pay for them. The council will give you more information on eligibility and the national eligibility criteria it uses at the time of your assessment. Information on paying for care can be found on page 21 if you are receiving home care and page 44 if you are moving into a care home. Personal Budgets
If you are eligible for support from the council, you may be given a Personal Budget. Support from the council
15 Visit www.carechoices.co.uk for further assistance with your search for care A Personal Budget is the amount of money that the council calculates it will cost to meet the support needs of eligible people. If you are eligible for a Personal Budget, the actual amount you receive will depend on your eligible needs and your finances. The money should be spent in line with a support plan that has been agreed by both you and the council and can be either a full or a partial contribution to such costs. You may also choose to pay for additional support on top of the budget. Any eventual contractual agreement for services is between you and your care provider, not the council.
If you are eligible, a Personal Budget may be taken:
in the form of a Direct (cash) Payment, held directly by you or, where you lack capacity, by a 'suitable person';
by way of an account held and managed by the council in line with your wishes; or
as a mixture of the above. Personal Budgets cannot currently be used to pay for residential care. Assessments from hospital
If you have been admitted to hospital and you might need care on discharge, you may be referred to the discharge team for an assessment, which will take place on the ward. The team may be made up of social workers, carers' officers, mental health workers and housing officers.
Whatever services you need on discharge, Adult Social Care will work with you, your family and carers to either restart services already in place prior to admission or to provide the appropriate services if you are eligible. Sometimes interim care packages are set up to facilitate your discharge and you will be reassessed by a community social worker within four to six weeks. Reablement
Reablement is an intensive short-term service that helps people regain skills and confidence, for example, after a fall or hospital stay. You may need to have an assessment of your care needs to decide whether you are eligible. If you are eligible, a reablement worker will support you for a limited period, usually up to six weeks. Reablement helps people to learn or re-learn daily living skills. It is not about doing things for you, it's about giving you the skills and confidence to do things for yourself. It can also mean that you do not start to depend on support that could cost you money. For example, a reablement worker could help you regain your confidence following a fall, or provide support that enables you to prepare a meal if there has been a change in circumstances that means you need to cook. They may also identify pieces of equipment that could support you to regain or maintain your independence for as long as you can. Speak to your GP, hospital staff or care manager if you think you might benefit from reablement. They can put you in touch with the right services if they feel that reablement will help you.
Intermediate care
This aims to give recovery and rehabilitation support to help people regain their independence when they come out of hospital or, just as importantly, prevent them going unnecessarily into hospital. Intermediate care can be provided in your
16 For assistance with finding care and support, call Care Choices on 0800 389 2077 own home or in a care home, depending on local policy and your specific needs. It can be provided by care staff, occupational therapy and physiotherapy, with additional support provided by the local GP surgery, social workers and community nurses.
This combined resource helps people to regain their independence and feel confident in their ability to manage for themselves with any necessary additional support. Intermediate care, including any care home fees where relevant, is provided by the NHS and is free. It is usually limited to a maximum of six weeks. If, after this, you have ongoing care or support needs, the council will conduct an assessment and may help you to arrange any services you might need. There may be a charge for these services.
NHS Continuing Healthcare
NHS Continuing Healthcare is a package of continuing care that is arranged and funded Who is a carer?
Carers regularly look after, help or support someone who wouldn't be able to manage everyday life without their help. A carer doesn't have to be living with the person they care for, and the help they give doesn't have to be physical. The carer may be caring for a partner, another relative, a friend or a neighbour. For example, it may be someone who:
is over 60;
is living with dementia;
has a physical or learning disability or a mental health condition; solely by the NHS. This is free of charge, wherever it is delivered. NHS Continuing Healthcare support may be provided in a care home or care home with nursing or in a person's own home.
People eligible for NHS Continuing Healthcare will have been assessed to have a 'primary health need' and are likely to have complex medical needs and substantial or intense ongoing care needs. See page 45 for more information. Personal health budgets
A personal health budget is an amount of money to support a person's identified health needs. It is planned and agreed between the person and their local NHS team. The aim is to enable people with long-term conditions and disabilities to have greater choice, flexibility and control over the healthcare and support they receive.
has sight, hearing or communication difficulties;
has a long-term health condition; or
misuses drugs or alcohol. The carer may be helping with:
personal care, such as washing and dressing;
going to the toilet or dealing with incontinence;
eating or taking medicines;
getting about at home or outside; Services for carers
17 Visit www.carechoices.co.uk for further assistance with your search for care
practical help at home and keeping someone company; or
emotional support or communicating. Anyone who is caring for someone in Leeds can contact Leeds Carers for information and advice. There's a host of guidance on the website, or carers can call, email or drop in for support with their specific needs. 6-8 The Headrow, Leeds LS1 6PT Tel: 0113 380 4300 Email: advice@carersleeds.org.uk Web: www.carersleeds.org.uk Having a carers' assessment
Anyone who provides, or intends to provide, regular unpaid support to someone who could not manage without their support has the right to have their own needs assessed, even if the person they care for has refused support services or an assessment of their own needs.
A carers' assessment is an opportunity for people to tell the council what they need as a carer, and to find out what support might be available. The assessment is an essential first step for carers to get the support they may need. It looks at:
the care the carer provides and how this affects their life;
any support they are getting now and what else would help; and
what they would like their support to achieve. The assessment can also give lots of information about other services that might help, and other ideas for support. The carer's assessment will show if the carer qualifies for support from Adult Social Care.
Carers' Personal Budgets The carers' Personal Budget is a single payment that can be used towards the cost of something specific that will support carers in their caring role. For example, it could be used for leisure activities, education or training, or just to take a short break from caring. When Adult Social Care considers a carer's Personal Budget, it gives priority to situations where there is a significant risk of the carer not being able to continue to provide care if they do not get some support. The amount a carer could get depends on their needs identified by their carers' assessment.
The money is not taxed and it will not affect any benefits.
Respite at home
Home-based respite services give carers a break from their caring responsibilities. A care worker can come in to look after the person they care for, so the carer can have some time to themselves. The breaks could be regular or just when needed. Respite at home is considered to be a service for the person who is being cared for. If they have a Personal Budget (see page 14) for their own needs they could use that money to pay for it. A financial assessment of the person being cared for will confirm whether they need to pay towards the cost of this service.
Benefits
Carers may want to explore whether they are entitled to Carer's Allowance – currently £62.70 per week but this may change over the life of this Directory. Carers may also qualify for Carer's Premium
18 For assistance with finding care and support, call Care Choices on 0800 389 2077 or Carer's Credit depending on their eligibility. The Government's website, www.gov.uk has more information on benefits, including carers' benefits. Alternatively, contact a local carers' organisation which may be able to help undertake a benefit check.
Carefully chosen home care with a good quality provider is an excellent way to retain your freedom and independence, whilst getting the help you need to stay happy and safe. It can offer the opportunity to stay at home, in your own familiar surroundings, and to retain a quality of life you might have feared lost.
Why choose home care?
Reasons for choosing home care can vary. Sometimes, after a stay in hospital, someone might find they need some help whilst they recuperate. Others can find that a long-term condition or disability means they can no longer cope and they need a bit of help. After a stay in hospital someone may carry out an assessment of your situation to see if home care will benefit you. You and your family will be fully involved in looking at You can find out more about what organisations support carers in Leeds by exploring http://leedsdirectory.org Resource for those supporting disabled children
My Family, Our Needs is an online resource providing impartial information for parents, carers and practitioners supporting children from birth to 25 years with additional needs. As well as guidance, policy and signposting, there is a lifestyle section for parents covering topics such as health and wellbeing, work, family and relationships. Visit www.myfamilyourneeds.co.uk what will suit you best if you'd like them to be.
Alternatively, you or those close to you might notice changes in your ability to manage the day-to-day things you normally cope with easily, like preparing meals or looking after yourself. If this happens, contacting Adult Social Care is a good first step towards finding help. How home care can help you The level of home care provided can be tailored to meet your needs – from a visit once a day to a much greater amount of support. Even those with quite significant and debilitating medical conditions can get skilled personal care that can enable them to stay in their own homes. Some agencies will provide live-in care, where a care worker Care in your own home
19 Visit www.carechoices.co.uk for further assistance with your search for care will stay with you at home to support you throughout the day and night. A list of all home care agencies operating in Leeds starts on page 24. Finding the right support
This Directory offers a telephone and website service allowing you to search by postcode or region for care homes, care homes with nursing and home care providers that meet your requirements across the country. Your search can be sent to you by post or email, or discussed with you over the telephone.
If you are searching online, the results can be saved and emailed to others.
You can also view an electronic version of this Directory on the site and have it read to you by using the 'Browsealoud' function. Whatever your care needs, this Directory and the Care Choices telephone and website service will be able to point you in the best direction, however you would like care information presented. Call 0800 389 2077 or visit www.carechoices.co.uk The Care Quality Commission (www.cqc.org.uk) is responsible for checking that any care provided meets essential standards of quality and safety. Further information is on page 48. The United Kingdom Homecare Association (UKHCA) requires its members to comply with a code of practice.
This code includes a commitment to treat customers with dignity and respect and operate at a level above the legal minimum required in legislation.
Social care regulations do not apply to cleaners, handymen or gardeners. However, some home care agencies are increasingly providing staff who can help meet these needs too. The benefits of using a regulated agency include:
assessing your care needs and tailoring a plan to meet those needs;
advertising, interviewing and screening suitability of workers;
arranging necessary insurance cover;
providing training and development for care workers;
managing workers' pay, including compliance with the National Minimum Wage;
managing employment relationships, including sickness, absence and disciplinary matters; and
managing health and safety issues. Complete our short questionnaire What do you think about this publication? www.carechoices.co.uk/reader-survey
20 For assistance with finding care and support, call Care Choices on 0800 389 2077 If you are concerned about persistent forgetfulness or memory difficulties, it is important to consult a GP. They can undertake an initial examination and refer you to a memory clinic for further investigation if necessary. The various types of support available to you and your carer are likely to involve NHS services, Adult Social Care and voluntary agencies. Some examples of services and support to help people living with dementia include:
specialist day centres;
respite care or short breaks;
assistive technology and community alarms;
home care;
meals at home;
community equipment;
extra care sheltered housing; and
carers' support groups. Family support
If you know someone who is worried about their memory, encourage them to visit their GP.
The more support you can give someone, the better life with dementia can be, especially in the early years. Focus on what the person can do, not what they cannot do, help with little errands or with cooking, listen to the person with dementia, and find out more about the condition. When someone is living with dementia, they need:
support to live their life;
reassurance that they are still valued and that their feelings matter;
freedom from as much external stress as possible; and
appropriate activities and stimulation to help them to remain alert and motivated for as long as possible.
Dementia Friends
People with dementia sometimes need a helping hand to go about their daily lives and feel included in their local community. Dementia Friends is giving people an understanding of dementia and the small things they can do that can make a difference to people living with dementia – from helping someone find the right bus to spreading the word about dementia. See www.dementiafriends.org.uk for further information. Respite care
Spouses, partners and relatives who care for a person with dementia may require a break from their caring responsibilities. This is known as 'respite care' and may be a regular break of a few hours a week or a period of a few weeks. It may be planned or be required in an emergency and can involve the person with dementia attending a day centre or a care worker visiting the person's home to enable the carer to have a break. Contact the council to see if you are eligible for support with arranging these services, see page 14 for information on assessments. Care at home
It can often be best for a person with dementia to stay living in their own home for as long as possible. This may mean that they require some support services at home. Living with dementia at home
21 Visit www.carechoices.co.uk for further assistance with your search for care The person living with dementia will respond best to the same care staff who know them well. Continuity of care can be provided by either care agencies or carers employed directly by the person or his or her family. Specialist dementia day centres
A good day care service will be able to offer a range of activities and support that will enable the person with dementia to retain skills and remain part of their local community. Specialist day centres for people with dementia should be organised and run with their needs in mind, aiming to build on their strengths and abilities. Activities may include outings, entertainment, personal care, meals, hairdressing and support for carers. Attendance at day centres can be offered from just a few hours a week to a number of days. Contact the council or your local Alzheimer's Society office for more details, see 'Useful local contacts' on page 68. Alzheimer's Society
This leading charity works to improve the quality of life of people affected by dementia. If you have concerns about any form of dementia, please contact your local office for information and support and access to local services. See page 68 for contact details.
Alzheimer's Society's National Dementia Helpline is available on 0300 222 1122 and can provide information, support, guidance and signposting to other appropriate organisations. The Helpline is open from 9.00am to 5.00pm, Monday to Friday and 10.00am to 4.00pm, Saturday and Sunday. Councils provide upfront information on how much people can expect to pay for home care and how charges are worked out. This information must be made available when a needs assessment is carried out. Written confirmation of how the charge has been calculated must be provided after a financial assessment.
If you have more than £23,250 in savings or capital you will have to pay the full cost of your care.
The value of your home is not counted when working out charges for non-residential care. If you have more than £23,250, you should tell Adult Social Care when your savings are likely to fall below this amount. The council calculates charges in accordance with national eligibility criteria set by the Government. This ensures people are only required to pay what they can afford, taking into account capital, income and expenditure.
Paying for care in your home
22 For assistance with finding care and support, call Care Choices on 0800 389 2077 Your assessment looks at how much money you have coming in, gives an allowance (set by the Government) for everyday living expenses and makes allowance for disabilityrelated expenditure. This is the extra amount you spend as a result of your disability or illness. Adult Social Care can help you to identify these costs. They will also carry out a full benefit check and, if you want them to, assist you with claiming your full entitlement. Figures mentioned here may change over the lifetime of this Directory. Non-means tested care and support
Care provided by the NHS is free; for example, services provided by a community or district nurse. Some people do not have to pay towards care services. For example, aftercare services provided under section 117 of the Mental Health Act are free of charge.
If you need care or support you may be eligible to claim Attendance Allowance (AA), or Personal Independence Payments (PIP). AA and PIP are non-means tested benefits. Provided you are eligible, you can receive AA or PIP regardless of how much income or capital you have. AA is payable to people over the age of 65 and PIP to those aged 16 to 64. There are different rates that can be awarded, dependent on the level and type of help you need. These can be found at www.gov.uk Other ways to fund your care and support
It is important to seek independent financial advice if you are paying for your own care and support. There are independent financial advisers that focus specifically on care funding advice, often referred to as specialist care fees advisers. They are regulated by the Financial Conduct Authority (FCA) and must stick to a code of conduct and ethics and take shared responsibility for the suitability of any product they recommend.
The Society of Later Life Advisers (SOLLA) Aims to assist consumers and their families in finding trusted, accredited financial advisers who understand financial needs in later life. Web: www.societyoflaterlifeadvisers.co.uk The Money Advice Service A free and impartial money advice service set up by the Government. It offers free and unbiased advice. Tel: 0800 138 7777 Web: www.moneyadviceservice.org.uk Further information on paying for care can be found beginning on page 44.
find care providers quickly and easily
search by location and care need
information on care quality
links to inspection reports
additional care provider information, photos and direct website links
brochure requests Developed by the publisher of this Directory Alternatively, call our friendly team on 0800 389 2077 to talk to someone directly. www.carechoices.co.uk SEARCHING FOR CARE OPTIONS IN YOUR AREA? With so many providers to choose from, where do you start?
23 Visit www.carechoices.co.uk for further assistance with your search for care Home care agency checklist
© 2018 Care Choices Ltd £ £ £ Fees per week *See page 48. About the agency
How long has the agency been operating?
How long are staff allocated per visit?
Can you contact the agency in an emergency or outside office hours?
Does the agency have experience with your specific needs?
Staff
Are you likely to be visited by different staff each day?
Are all staff checked with the Disclosure and Barring Service?
Will you be notified in advance if your care worker is on holiday or sick?
Are staff matched to you specifically, based on your needs and preferences?
Can you meet your care worker(s) before they start?
Does the agency have both male and female staff?
Accommodating your needs
Can the agency accommodate your needs if they increase? Ask about the process for this.
Does the agency have a training scheme in place?
Are all staff trained to a certain level?
Are staff able to help with administering medication if required?
Is there a way for staff to communicate with each other about the support they provide when they visit you? How?
Regulation
Can you see the agency's contract terms?
Can you lodge a complaint easily?
Are complaints dealt with quickly?
Will your support plan be reviewed at regular intervals?
Can you see a copy of the agency's CQC registration certificate and quality rating?
We suggest that you have paper with you when speaking with home care agencies so you can make notes. Agency 1
Agency 2
Agency 3
Quality rating* Notes
24 For assistance with finding care and support, call Care Choices on 0800 389 2077 LCA Leeds Care Association member – see page 7. OP Older people (65+) D Dementia PD Physical disability LDA Learning disability, autism MH Mental health SI Sensory impairment YA Younger adults AD People who misuse alcohol or drugs Service User Bands ADLINGTON HOUSE – OTLEY
Otley Tel: 01943 854720
OP PD SI YA AFFINITY TRUST – DOMICILIARY CARE AGENCY – NORTH
Holbeck Tel: 0113 242 1388
LDA AJ COMMUNITY CARE LTD Leeds Tel: 0330 555 2277
OP D PD LDA MH YA ALL SEASONS
Garforth Tel: 0113 287 4221
OP D PD SI ALLIED HEALTHCARE LEEDS Seacroft Tel:
0113 201 8281
OP D PD LDA MH SI YA AD ANCHOR TRUST (THE LAUREATES) Guiseley Tel: 01943 876228
OP YA ANGELS COMMUNITY ENTERPRISES CIC Beeston Tel: 0113 277 2222
OP D PD LDA MH SI YA AD ARK HOME HEALTHCARE LEEDS Pudsey Tel: 0113 205 2990
OP D PD LDA MH YA AD ARLKREES HEALTHCARE LTD Leeds
Tel: 0113 270 8378
OP D PD LDA MH SI YA ASSISI PLACE Leeds Tel: 0113 200 8140
OP D PD LDA MH SI YA ASTHA LTD – LEEDS Leeds
Tel: 0113 237 9635
OP D PD LDA MH SI YA AD AVANTA CARE LTD Horsforth Tel: 0113 212 2894
OP D PD SI YA BLUEBIRD CARE (LEEDS NORTH)
Horsforth Tel: 0113 258 9677
OP PD YA CARDINAL CARE SERVICES LTD Leeds Tel: 0113 262 9168
OP D PD YA CARE SIGNATURE CHRISTIAN HOMECARE SERVICES LTD Chapeltown Tel: 07783 597254
OP D PD LDA MH SI YA AD CAREMARK (LEEDS) LCA
Leeds
Tel: 0113 264 4466
OP D LDA MH SI YA AD CARING HEARTS AND HANDS LTD Yeadon Tel: 0113 834 3787
OP D YA CARING PARTNERSHIP LTD Leeds Tel: 0113 426 0805
OP D PD LDA MH SI YA AD CASA LEEDS Leeds Tel: 0113 277 7871
OP D PD LDA MH SI YA CATHOLIC CARE – DIOCESE OF LEEDS Headingley Tel: 0113 388 5400
LDA CLARRIOTS CARE LEEDS & YORK Leeds Tel: 0113 251 5889
OP D PD LDA MH SI YA COMMUNITY INTEGRATED CARE – WAKEFIELD REGIONAL OFFICE Leeds Tel: 0113 288 3292
PD LDA SI YA Home care providers
Home care providers continued
25 Visit www.carechoices.co.uk for further assistance with your search for care FIRSTPOINT HOMECARE – LEEDS Leeds Tel: 01274 294484
OP D PD LDA MH SI YA AD GOSHEN SOCIAL CARE LTD Leeds Tel: 0113 414 1113
OP D PD LDA MH SI YA AD GRACE HOMECARE LTD Leeds Tel: 0113 276 8838
OP D PD MH GRAYSON HOME CARE Wetherby Tel: 01937 918141
OP D PD SI YA HALES GROUP LTD – LEEDS Leeds Tel: 0113 208 3346
OP D PD LDA MH SI YA AD HELPING HAND CARE SERVICES LTD Leeds Tel: 0113 225 2777
OP D PD MH SI YA HELPING HANDS LEEDS Garforth
Advert page 26 Tel: 0808 274 2935
OP D PD LDA MH SI YA HF TRUST – LEEDS DCA Colton Tel: 0113 251 5155
OP LDA YA HILLSIDE Leeds Tel: 0113 426 0805
OP D PD LDA MH SI YA AD HILLSIDE HOUSE DOMICILIARY CARE Headingley Tel: 07970 810947
LDA MH YA HOMELIFE (LEEDS) LTD Leeds Tel: 0113 387 6333
OP D LDA MH SI YA AD HUMAN SUPPORT GROUP LTD – WEST LEEDS Farsley Tel: 0113 447 0092
OP D LDA MH YA COMMUNITY INTEGRATED CARE – LEEDS REGIONAL OFFICE Leeds Tel: 0113 288 3292
LDA YA COMMUNITY SUPPORT SKILS – CENTRAL Leeds Tel: 0113 247 7620
OP D MH YA COMPLETE CARE AGENCY LTD Yeadon
Tel: 0333 200 0441
OP D PD LDA MH SI YA AD CONNECTIONS CARE LTD Leeds Tel: 0113 277 2272
OP D PD LDA MH SI YA AD CREATIVE SUPPORT – HAMPTON CRESCENT Leeds Tel: 0113 243 8668
OP D PD CREATIVE SUPPORT – LEEDS SERVICE (BRANDLING COURT) Leeds Tel: 0113 271 3246
LDA MH CREATIVE SUPPORT LEEDS SERVICE Cookridge Tel: 0113 261 1600
LDA DOVETAIL CARE LTD Horsforth Tel: 0113 258 7373
OP D PD YA ECOCLEAN COMMUNITY CARE Leeds Tel: 0113 212 0450
OP D EPOCH HOMECARE LTD Leeds Tel: 0113 258 4294
OP PD MH SI YA ETHICAL HOMECARE SOLUTIONS Leeds Tel: 0113 345 9492
OP D PD LDA MH YA EXPRESS HEALTHCARE UK LTD DOMICILIARY CARE AGENCY
Leeds
Tel: 0113 249 4799
OP D PD LDA MH SI YA Advertisers are highlighted OP Older people (65+) D Dementia PD Physical disability LDA Learning disability, autism MH Mental health SI Sensory impairment YA Younger adults AD People who misuse alcohol or drugs Service User Bands