Creative Industries - Case Studies - InvestHK
If your browser does not support JavaScript, please read the page content below: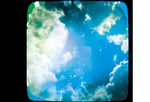 Content 3 About Invest Hong Kong 4 Case Studies Architecture 4 CallisonRTKL 5 JET Architecture 6 KplusK 7 OMA 8 PURCELL Arts and Culture 9 Art de Vivre Group 10 de Sarthe Gallery 11 Longmen Art Projects 12 Macey & Sons 13 Pace Gallery 14 Studio Harcourt Hong Kong 15 Whitestone Gallery Design 16 CHIL 17 FITCH 18 Gruppo Pozzi 19 Marc & Chantal 20 StudioX Media and Entertainment 21 AFP 22 Bloomberg 23 CSM 24 FOX Content Labs 25 Hubert Burda Media 26 Keshet International 27 Nikkei Markets 28 T Brand Studio 29 TV5 Monde 30 WSJ.
Custom Studios Multimedia and Digital Marketing 31 AnalogFolk 32 AnyMind Group 33 Ekimetrics 34 Meitu 35 Mirum 36 Shadow Factory 37 Vyond Social Media 38 LinkedIn 39 Client Profiles
www.investhk.gov.hk Doris Fong Head of Creative Industries T: +852 3107 1011 E: dfong@investhk.gov.hk This booklet showcases some of the creative industries businesses that InvestHK has supported in recent years. These include architecture, art and culture, design, media and entertainment, multimedia, and social media companies. We hope you enjoy reading their case studies.
3 All of our services are free, confidential and tailored to clients' needs. Our comprehensive range of services includes: Latest information on Hong Kong's business environment:
Sector-specific advice and opportunities
Business incorporation procedures
Tax and business regulations
Cost-of-business models
Employment legislation
Immigration requirements
Business networking opportunities Introduction to business contacts:
Lawyers, accountants, human resource specialists, consultancies, designers, interior specialists and real estate companies Arranging visit programmes:
Meetings with service providers, professional associations and government officials and departments Business support facilitation:
Support and assistance with business licences, visa applications, trademark registration, IP and trade regulations
Marketing and public relations services during the launch and expansion of your company
Advice on living and working in Hong Kong — housing, healthcare, schooling and networking InvestHK has offices in major cities around the world and industry experts across a range of business sectors. Contact us for free advice on setting up in Hong Kong or for details on how we can support your expansion in our city.
Invest Hong Kong (InvestHK) is the HKSAR Government's department for attracting foreign direct investment. Our goal is to help overseas and Mainland companies to set up and develop their businesses in Hong Kong. For those foreign companies that are already established here, we extend our services to help them expand in our city.
4 Design consultancy CallisonRTKL was formed in 2015, under the global engineering consultancy Arcadis. With 1,700 professionals working across 24 offices worldwide, CallisonRTKL specialises in architecture, interior design and urban design through four major practice groups – commercial, retail stores, healthcare and workplace.
CallisonRTKL Darryl J. Custer Senior Vice President, Regional Practice Group Leader, South Asia, Commercial CallisonRTKL Hong Kong is a good tie between Asia, Southeast Asia and Mainland China. It is easy to travel anywhere on the planet from here. The energy, flow of capital and talent are all here. The level of quality is extremely high. It's right in the middle of everything. That's why we like it. Building the Future through Asia Darryl J. Custer, Senior Vice President, Regional Practice Group Leader, South Asia, Commercial, sees Hong Kong as a market unto itself but also a bridge between Mainland China and Southeast Asia.
We have a long history in Asia and have been very successful in Mainland China, but we are seeing renewed activity throughout Southern China and Southeast Asia," he said. "Hong Kong is an ideal location for us. If you look at our network across the world, we tend to focus on what we called 'gateway cities' – those cities that are connected, or bring connectivity, to other regions," Custer continued. "To us, Hong Kong is a good tie between Asia, Southeast Asia and Mainland China. It is easy to travel to anywhere on the planet from here. The energy, flow of capital and talent are all here. The level of quality is extremely high.
It's right in the middle of everything. That's why we like it." In Hong Kong, the firm has developed a strong team with expertise in commercial architecture, urban design as well as retail interior design for regional and local markets. "For CallisonRTKL, it is more about enhancing value than a pure stylistic approach. We help our clients find value in their assets and bring properties into the next generation," Custer remarked. "We are looking at some large commercial mixed-used projects locally, while we also see a lot of potential here for the retail sector." The team has recently worked with the travel retail operator CDFG-Lagardere to design a Duty Free Store at the Hong Kong International Airport.
According to Custer, there are a lot of talented architects and designers in Hong Kong. Thanks to the city's deep and diverse talent pool, CallisonRTKL's team is a mix of local and international professionals. "Hong Kong is a very international city, which is appealing to us as a design firm. The city has a great blend of cultures so that we are able to bring different ideas to our projects," he remarked. Over the next few years, the firm is looking to expand the office to 45 employees. It is also CallisonRTKL's goal to do more projects in Hong Kong and broaden the team's capabilities. callisonrtkl.com Original date of publication: October 2017 Architecture
5 Launched in 2010, Toronto-based JET is a boutique architecture firm specialising in urban planning, architectural and interior design. The team started to form in 2009 by Founding Principal Jeff W. N. Leung after he had secured the Remington Centre project in Markham, one of the largest mall developments in North America. He then invited fellow University of Toronto classmates Tynnon Chow and Edward Kim to join the team. In a short period of time, their work has received numerous acknowledgments and international awards, such as being a finalist in the Minsheng and China Development Bank HQ International Competition in Shenzhen, Honorable Mention in the Taiwan Kaohsiung Port Terminal International Competition, ACCE's Best Pacific Business and Hong Kong Canada Business Leader Award.
With project footprints extending from Canada to Asia, JET recently set up an office in Hong Kong to serve projects in the region. "Hong Kong is well-known as a first class city. By winning competitions here, our clients would associate our brand with a high calibre of design expertise," he said, adding that a presence here also contributes to their marketing campaign in other markets as their clients already know about the high standards of Hong Kong. Toronto-based architecture firm expands footprint in the region by using Hong Kong projects as testimony.
JET Architecture Jeff Leung Founding Principal JET Our projects in Hong Kong are a real life business card for JET. JET Ready to Take Off One of the most significant recent projects by JET is the M+ Pavilion in West Kowloon Cultural District (WKCD), the emerging art hub in Hong Kong. A collaborative team of JET with two local firms VPANG and Lisa Cheung was chosen from a field of 100 entries to design the pavilion in a worldwide design competition for the future exhibition space. The team is also working on a proposal to revitalise an old factory in Tsuen Wan, which opens door for JET to other factory conversion projects in Beijing.
A hillside villa at the peak designed by the team has also impressed a client from Miami who invited Leung to fly over and design his waterfront house. "Our projects in Hong Kong are a real life business card for JET," Leung enthused, "a lot of people have seen our work and are interested to work with us." Leung thinks that Hong Kong gathers a lot of like-minded successful business people who help bridge the team to other markets. "The business environment here is really vibrant. We have built up a large network through Hong Kong." Leung remarked. Looking ahead, JET will engage in more projects around the world to establish itself as an international architect firm.
Leung met the InvestHK team in an event in Toronto a few years ago, and he finds the service provided by the team invaluable. "InvestHK has supported JET since its beginning, and provided us with industry-specific information, publicity and networking opportunities. Such support is very important to us." jetdesign.ca Original date of publication: October 2017 Architecture
6 Founded by UK-born twin brothers Johnny and Paul Kember, KplusK Associates is a multi-disciplinary architecture, design and master planning consultancy. Established in Hong Kong more than 21 years ago, KplusK is working on a diversity of Architectural projects which spans 10 countries in the Asia Pacific region, from luxury villa developments, hotels, retail and commercial environments, art installations and even churches.
Johnny Kember, Managing Director, explained, "Our work is typified by our artisanal, detail-oriented approach to architecture, and out of the box thinking, to create sensual and ergonomic environments that are sustainable." He stressed that KplusK is always conscious to be ecologically responsible for works they create, from the selection of materials from sustainable sources, to the use of cutting edge energy generation systems such as large scale tidal action hydro generation plants into masterplans.
With its new studio in Wong Chuk Hang, KplusK is now a team of 30 including masterplanners, architects and interior design professionals, and is expected to expand to 40 in the near future. "Our workforce is very multicultural, we have local staff and many of them have studied aboard," Paul Kember, Director, remarked, "that creates a very dynamic work environment." British architecture firm KplusK Associates has the core belief that architecture must also engage with issues of sustainability, energy efficiency and environmental responsibility. KplusK Johnny Kember Managing Director KplusK Associates Hong Kong has always been a wonderful city for us as a business and also for our family.
It's an ideal place to expand commercial networking and discuss business openly. Bringing SUSTAINABLE Architectural Technologies to Hong Kong Hub The firm has won the "Seeking Zero" competition in 2007 for designing a low-cost, Zero-energy housing in Bird Island of Malaysia. Recently, the team is also working on an affordable social housing in Akureyri of Iceland. "As our experience grows, we look forward to applying the technologies and skills learnt in these projects to Hong Kong," Johnny Kember remarked.
They also have an eye on the "Starter Homes" scheme which was recently announced by the HKSAR government. "We hope to bring the technology of building affordable and sustainable housing to Hong Kong, and to create a dramatically cheaper way of building houses. We really want to share that skill to the benefit of Hong Kong," he said. Teaching architecture in universities in Hong Kong, Paul Kember said that they often come across very talented young creative minds. "It is wonderful to see educational facilities nurturing the next generation of great designers," he added.
The Kembers have been living in Hong Kong for many years, and are now happy to call this place "home".
Hong Kong has always been a wonderful city for us as a business and also for our family. It's an ideal place to expand commercial networking and discuss business openly. Coming to Hong Kong and to be greeted by the openness is something I have never experienced elsewhere," Johnny Kember concluded. kplusk.net Original date of publication: October 2017 Architecture
7 OMA Chris van Duijn Partner OMA Hong Kong is an energetic, fast, diverse and ambitious city with people who dare to decide. This would benefit architecture firms as the decisionmaking process is much faster and efficient. Architecture Co-founded by internationally acclaimed architect Rem Koolhaas in 1975, Office for Metropolitan Architecture (OMA) is well-known in the global architecture scene for its projects, such as the Seattle Central Library in the US, Casa da Música in Portugal, Beijing CCTV headquarters and the Shenzhen Stock Exchange in China, to name a few. With the headquarters in Rotterdam, OMA has recently strategically aligned its regional headquarters in Hong Kong to a team of 35, managing projects in Asia including Mainland China, Hong Kong, Taiwan, Korea, Indonesia, Vietnam, Thailand and Singapore.
Chris van Duijn, partner at OMA, revealed that the transformation allows the Hong Kong team to have a more focused and balanced portfolio. "With our current team size, we have more freedom to select projects that we want to do and enhance our portfolio. What's more important for us is the quality rather than the quantity," he said. Over the last few years, van Duijn has led a variety of projects in Asia, ranging from pavilion design, flagship mixed use projects to large scale masterplanning, many of which were initiated from the Hong Kong office. "Having a regional headquarters in Hong Kong has gained us a certain reputation in the region over the years.
Many clients in Asia came directly to us because of the projects we have been working," he said. According to van Duijn, OMA's communicative approach to clients is their key to success. "We are not Dutch Architecture firm OMA has strategically re-aligned its Hong Kong office to achieve its business goals in Asia. Building Beyond boundaries like a master architect that provides one sketch and says 'this is the best design for you.' We always take time to talk to our clients and make sure we understand their requirement insideout," he explained, "we tend to be very open throughout the process." Residing in Rotterdam, he travels between Hong Kong and Rotterdam every two weeks to maintain the project quality, making sure that works by the Hong Kong team share the same vision across OMA international offices.
Van Duijn thinks that opportunity brought by the Belt and Road initiative has started emerging in the architecture world. "Although at this stage many of the projects from the Belt and Road initiative are focusing on the infrastructure, we do see some Chinese investors looking for partners for projects in the Middle East or other regions. We believe there will be more opportunities for architecture projects," he remarked. Van Duijn is impressed by the diversity and energy offered by the city. "Hong Kong is an energetic, fast, diverse and ambitious city with people who dare to decide. This would benefit architecture firms as the decision-making process is much faster and efficient," he noted.
It is also conveniently located near many other Asian countries, and is an excellent place for living and working." oma.eu Original date of publication: January 2014 Updated: October 2017
8 PURCELL, a UK architecture firm has a family of many experts: architects, interior designers, heritage leaders and specialist consultants. PURCELL Brian Anderson Managing Partner PURCELL During our initial visit to Hong Kong, we were struck with the ease of doing business, the buoyancy of the economy, the growing interest in conservation and the available means with which to fund it. UK Conservation Architect to Revitalise Central Police Station From its roots in the UK, and since 2010 well‑established in the Asia Pacific region, Purcell undertake projects across eight core sectors, principal among these being high‑end residential and hospitality, educational and cultural.
Their strategy is to place their teams locally or regionally so that they are well versed in the distinctive character of a place. This is especially important at a time when regional architecture is at risk of being lost due to globalisation. Much of their work is focused on the revitalisation of existing buildings, which is gaining momentum more widely as heritage is more appreciated and sustainability and economics are driving development decisions. Finding new uses for existing buildings, or adapting them to keep pace with modern expectations, are key parts of Purcell's expertise. Its project portfolio includes some of the bestknown buildings globally, ranging from a number of World Heritage sites to national treasures such as the National Gallery, National Maritime Museum, British Museum, Westminster Abbey, all in London, to the former Central Police Station and The Helena May Club, both in Hong Kong.
The Hong Kong Jockey Club invited the firm in 2008 to prepare a Conservation Management Plan for the former Central Police Station (CPS). The plan involved in-depth research to propose how the historical buildings, based on existing features and characteristics, could be transformed into a centre of heritage, arts and leisure facilities. "During our initial visit to Hong Kong, we were struck with the ease of doing business, the buoyancy of the economy, the growing interest in conservation and the available means with which to fund it – all in addition to Hong Kong's proximity to important markets in the South East Asia region," Brian Anderson, Managing Partner said.
Therefore, instead of setting up a single-project office, the firm decided to establish a permanent office in Hong Kong. Over the past 10 years, the firm has expanded in the Asia Pacific region, opening offices in New Delhi, Melbourne and Sydney. Hong Kong continues to serve clients in Mainland China, Singapore and Myanmar. Moving forward in the Asia Pacific region and in Hong Kong, PURCELL have expanded into offering interior design as they seek to diversify and explore new markets. At PURCELL, architectural conservation matters to the cultural and economic development of a city. They also think that the concept of "smart" cities is partly related to how "liveable" the cities are, and that they are measured on how easily people can travel, work and relax, and the sense of identity that people feel.
By managing change sensitively, cities can evolve in a way that meets people's needs, and prosper. purcellap.com Original date of publication: January 2011 Updated: April 2017 Architecture
9 Art de Vivre Group Arts and Culture Art de Vivre Collection is a contemporary art platform under the Art de Vivre group founded in France by Arthur de Villepin, son of former Prime Minister of France, Dominique de Villepin. With a vision to propagate art in everyday life and making it more accessible for all, the company presents a number of leading art brands in Asia, and offers original artworks across all media with an affordable price. De Villepin believes that art is for everyone. As an art collector himself, he sees Art de Vivre Collection as a platform to democratise art collecting, and at the same time to cultivate and promote French culture.
Our aim is to provide a place not only for established collectors, but also first time buyers to explore and discover new artists in a unique and friendly environment," said de Villepin.
In 2013, Art de Vivre began its journey in Hong Kong by bringing YellowKorner, a France-based limited-edition fine art photography gallery network, to the city. The encouraging market response to the concept of accessible art has inspired de Villepin to bring another leading art brand here – Carré d'Artistes. Sitting on Hollywood Road, a renowned art district in Hong Kong, Carré d'Artistes showcases a wide range of styles from classical paintings to 3D Pop Art collages. According to de Villepin, the company will add more Asian artists as well as Hong Kong artists to enrich its diversity.
French entrepreneur brings leading gallery brands to Hong Kong with an aim to make art collecting more accessible.
ART for Everyone De Villepin thinks that the city offers great qualities for his art business. "Hong Kong is a dynamic and energetic place. People here are very open-minded and welcoming," he said, "the city has provided me with a vibrant retail landscape with a hunger for new ideas and concepts. These qualities have allowed our brands to flourish in the market." He added that the city's well-established financial and legal infrastructure also makes setting up a business easy and accessible.
Art de Vivre Collection currently has over 20 staff members and de Villepin plans to expand the team as their business grows. "There is an incredible pool of promising artists here," commented de Villepin, "and I look forward to the possibility of collaborating with local talented artists." He also finds the assistance provided by InvestHK is valuable to the company. "The networking events are very useful, and I appreciate their advice and support on administration, recruitment and legal matters," he concluded.
artdevivre-collection.asia Original date of publication: October 2018 Arthur de Villepin Founder and CEO Art de Vivre Group Hong Kong has provided me with a vibrant retail landscape with a hunger for new ideas and concepts.
These qualities have allowed our brands to flourish in the market.
10 de Sarthe Gallery Arts and Culture Having profound experience in art business with Asia customers, Pascal de Sarthe, Founder of de Sarthe Gallery, established a solid network before moving to Hong Kong in 2010. He first started his gallery in Central and decided to move to a 10,000-squarefoot gallery space in the Wong Chuk Hang area in early 2017 in order to facilitate the continued growth of the Asian client base. De Sarthe has hired New Yorker Willem Molesworth as the director of his new space. There is a noticeable increase of art galleries moving to Wong Chuk Hang, especially with the MTR South Island Line coming into operation in December 2016, slowly transforming the area into an art community.
I have always anticipated an art district in Hong Kong as the city has become the art hub of Asia and people here have become increasingly interested in the art world. This is thanks to the popularity of international art shows and important art auctions that have taken place in the city." de Sarthe said. According to de Sarthe, there are art galleries that see themselves as a platform for selling art pieces but de Sarthe Gallery has a different thought. They keep the core value of what an art gallery is all about, which Founded in 1977 in Paris, de Sarthe Gallery opened their Hong Kong space in 2010 and represents and exhibits a diverse spectrum of international artists, from important French Impressionists to Asian and Western modern and post-war masters as well as a generation of emerging artists.
Pascal de Sarthe Founder de Sarthe Gallery I have always anticipated an art district in Hong Kong as the city has become the art hub of Asia and people here have become increasingly interested in the art world. A Vision on the ART FUTURE is bringing important exhibitions to town and promoting contemporary art. "Art galleries play an important role in educating the public about art," de Sarthe added. Since de Sarthe has the knowledge and resources, he is more than willing to share his love of art with more people. With the new gallery opening with increased space and flexibility, de Sarthe is planning to work with artists from around the world to bring their works to Hong Kong.
Apart from organising its own exhibitions, de Sarthe Gallery has also particiated in Art Hong Kong, Art Basel Hong Kong and other art fairs in the region over the past few years. Other than Hong Kong, de Sarthe also has a gallery in Beijing run by his son Vincent de Sarthe which mainly features emerging Chinese artists. The gallery hopes to be part of the emerging art being created today in China. "Hong Kong is a small place, everyone is connected and willing to help each other. I seldom find other places with people who are so friendly," de Sarthe concluded.
desarthe.com Original date of publication: January 2017
11 Founded in 1975 in Taipei and re-established in Shanghai in 2010, Longmen Art Projects has opened their second gallery in Wong Chuk Hang, a new art district on the south side of the Hong Kong Island, with a vision to feature more international artists. Longmen Art Projects Jeffrey Lee Director Longmen Art Projects The efficient banking system, professionalism in art handling and logistics, and the ease of communicating in English gave us more confidence in setting up a gallery in Hong Kong. Curating an Art journey Longmen Art Projects has been showcasing Chinese modern and contemporary art since it opened its Shanghai art gallery back in 2010.
The gallery had been pondering to open another gallery to feature more international artists. After considering Los Angeles, Hong Kong and Taipei, the gallery decided to go for Hong Kong because of the perfect timing and the opportunities they see in the city. Hong Kong as an Art Hub Since the inaugural launch of Art Basel Hong Kong in 2013, art has been slowly broadening from a niche to a more general market in Hong Kong. These days families are going to Art Basel and the city is filled with a variety of events, workshops and public art installations that complement the annual show. "It benefits the entire art industry in Hong Kong.
More people are talking about it and more people can experience and enjoy art. Combined with the growth of the art market and record breaking auction records, art has created more attention in the city," said Jeffrey Lee, Director.
Through having its own booth in Art Basel, Longmen Art Projects has enhanced the exposure of the gallery and the artists they represent. The positive impact they received from the fair has encouraged them to consider opening a gallery in the city. According to Lee, Hong Kong allows them to gain easy access to the international market in the aspect of convenience in attending international art fairs, plus shipping of artworks in and out of the city with no customs or import tax. "Furthermore, the efficient banking system, professionalism in art handling and logistics, and the ease of communicating in English gave us more confidence in setting up a gallery in Hong Kong." Location of the gallery is equally important.
Noticing the trend of prominent art galleries moving to Wong Chuk Hang, Lee finds this new art community full of potential. The calibre of the galleries in Wong Chuk Hang also reinforces the idea of opening the second Longmen Art Projects here. The Shanghai gallery features modern and contemporary Chinese artists while the Hong Kong gallery focuses more on artwork from different parts of Asia and beyond. Last but not least, Lee hopes to bring more Hong Kong emerging artists to their gallery as he always feels that it is important to embrace local arts. InvestHK has assisted Longmen Art Projects' opening in the city, providing support in bank account opening, visa application and networking opportunities.
Lee grew up in New York and finds that there are lots of similarities between the two cities. Both are truly international cities where one can meet a diversified and interesting people. longmenartprojects.com Original date of publication: November 2017 Arts and Culture
12 Specialised in private sales, Macey and Sons set up their headquarters in Hong Kong five years ago. Jonathan Macey, Founder and Chairman, was attracted by the vibe and energy of the city in the first place and people here are very hard working. Doing business is easy with a sophisticated logistics industry and a low tax regime.
Macey & Sons Jonathan Macey Chairman & Founder Macey and Sons Hong Kong gives you that opportunity to be ambitious and grow your business from here. A work of art Macey and Sons has been proactive in acquiring artworks directly from both emerging and mid-career artists. They opened their first art gallery in Wanchai to service their clients in the primary and secondary art market. They moved to Central three years ago and by the end of 2016, they opened a second gallery – Lot88, an art gallery and event space that spans 2,500 sq. feet. Not only is the gallery filled with extraordinary artworks, it is also an event space that can hold different kinds of art and social events, such as art seminars, wine tasting and dinners etc.
In addition, there is a private kitchen equipped in the space and guests can hire the space with private chef and butler provided. Macey explained that his goal is not just setting up a bigger art gallery but to build an art community with like-minded people.
According to Macey, Hong Kong has become an art hub with 42 auction houses and 94 galleries. "Hong Kong government has been promoting the art scene for Hong Kong and the city has been gearing itself right. There are more and more people getting involved in this industry. I believe in the next 5 to 10 years, the city could be the number one art hub in the world that takes over London, New York and Paris." At the moment, over 90 percent of their customers are locals aged around 25 to 40 as compared to five years ago, where majority of the customers were expatriates in their 50's. This young clientele is interested in traditional painting, water colour and fine Chinese painting.
Macey is pleased to see this shift in demography as this is where the future of the art market lies. "They will pass on their knowledge to their children and the children of their children," he enthused. To cater for this changing market, Macey and Sons has hired more staff to manage the private sales and art gallery business. 70 percent of the team is local while Macey himself focuses on auctions and valuations. InvestHK has been providing market information to Macey and Sons and invited their representatives to networking events so they can expand their circle of network.
Macey has just confirmed to rent another floor in the same building as an auction floor, taking up altogether three floors. "Hong Kong gives you that opportunity to be ambitious and grow your business from here," he concluded. maceyandsons.com Original date of publication: May 2017 Arts and Culture
13 Pace Gallery Arts and Culture Established in the US in 1960, Pace Gallery is a leading contemporary art gallery representing many of the world's most talented contemporary and 20th century artists. The gallery has been operating in Hong Kong since 2014 with an exhibition space in the Entertainment Building but recently they have opened an additional larger gallery in the new H Queen's Building, with an inaugural exhibition of Yoshitomo Nara.
Hong Kong provides easy access to Asian clients. We meet a lot of young collectors here, such as those of the K11 art mall alongside institutions such as M+ whom we have supplied some artworks to," Leng Lin, Regional Partner, Pace Asia, said. "I like Hong Kong very much for its professional way of doing business. It is a melting pot of Asian and Western cultures." Leng set up Pace Beijing in 2008, Pace's first space in Asia. With the new gallery in H Queen's and another additional gallery in Seoul, which opened in 2017, Pace now operates the most exhibition spaces across Asia of any global gallery.
After ten years in Beijing, we feel our belonging to Asia, especially in Hong Kong and Seoul are getting increasingly important for the global art market. With Hong Kong being a window to the world that allows us to broaden our scope both regionally in Asia and across the globe," he added.
Pace Gallery shows long-term commitment to Hong Kong's thriving art scene. Set the Pace in Contemporary Art "Hong Kong is also an incredibly dynamic market and cultural center for the arts at this point in time. Led by the opening of the H Queen's building, Tai Kwun for Heritage and Arts and the growth of Art Basel HK, the global art world are all watching the speed of development and want to get involved." With their unique programme of both Western and Asian artists, Pace Hong Kong aims to connect with galleries from all over the world, both to represent Asian artists globally and share a robust programme of Western art within Asia.
It is interesting to see how our network Leng Lin Regional Partner Pace Asia I like Hong Kong very much for its professional way of doing business. It is a melting pot of Asian and Western cultures.
continues to grow organically here. We are not a gallery just selling artworks, but a global Hong Kong gallery which identifies and represents exemplary artists both locally and across Asia." Lin said. Pace Gallery Hong Kong will also work with the global gallery's new body FUTURE/PACE, a pioneering organisation to assist the commission of major artworks in the public realm to re-examine the role of public art, architecture and urban planning into a 'gallery without walls'. "FUTURE/PACE is a particularly exciting avenue for us to bring to Asia to facilitate the vision of our artists and bring further public exposure to their work in aesthetically diverse cities and locations across Asia," said Leng.
InvestHK's support is great. We are proud to play a part in Hong Kong's booming art community and contribute to its development," Lin concluded. pacegallery.com Original date of publication: October 2018
14 A legend has arrived in Hong Kong to set up a second home, and the name is Studio Harcourt. Studio Harcourt Hong Kong The Picture that Tells a Legend Created in 1934 through collaboration between Cosette Harcourt, two Lacroix brothers and Nina Ricci's son, Robert, the brand is world-famous for its distinctive glamourous black-and-white portraits inspired by the golden era of cinema.
A long list of 20th and 21st centuries' movie stars and celebrities, including ones from Hong Kong, have been immortalised in the Paris studio. After almost one year in the making, Studio Harcourt Hong Kong is open to offer the legendary experience, the first and only outside of France. "The team from Studio Harcourt in Paris believes that Hong Kong people are very sensitive to art and photography, and love the sense of a unique experience," Gaël de Dorlodot, Managing Director, said.
And, of course, Hong Kong is ideally located; it is very convenient for people to come from all over Asia. The next step will naturally be China, and being in Hong Kong, we can start to tell the story to Mainland Chinese travelling to the city. It was quite obvious to us that we had to be here." The idea of bringing Harcourt to Hong Kong was sparked by a pop-up studio set up at the IFC and Four Seasons Hong Kong in 2012, which generated very positive response. De Dorlodot said that the "once-in-a-lifetime portrait" experience complements all the luxury brands already present in the city. All of Studio Harcourt's signature experiences are offered in Hong Kong.
The Prestige Portrait, for example, is a two-hour session including professional make-up and a personal presentation. It can be enjoyed by an individual, a couple or a small group. The Fashion and Legend Day is a full-day experience where the guest is the star, with an exquisite wardrobe prepared for the session and an artistic team dedicated to make every moment special. Guests will receive selected prints with the "Harcourt Paris" signature embossed and an edition number assigned.
These offerings are in addition to the three-quarter-length Instant Portrait, and the French photography studio is now offering a series of new experiences including sessions designed specially for wedding parties and high-powered executives. Studio Harcourt in Hong Kong strictly follows guidelines set forth by the Paris studio, from the ritual of receiving guests to the signature Tungsten lighting used in shoots. Two among the small full-time team of four are lighting assistants. "It's a high-technicity job because at Studio Harcourt, the light is as important as the photography," de Dorlodot said.
There are three freelance photographers, all trained in Paris, working with Studio Harcourt Hong Kong, in addition to two freelance make-up artists. De Dorlodot hopes to seek out more talent, especially locally, as the business expands, and grow the freelance pool to about a dozen. Once Hong Kong is on track, she is looking to open an operation in Macao. The studio is partnering with luxury department stores and brands to offer preferred guests the Studio Harcourt experience as an exclusive gift, and it is also seeking to partner with high-profile events to build up the Studio Harcourt story in Hong Kong.
studio-harcourt.hk Original date of publication: November 2016 Updated: August 2017 Arts and Culture Gaël de Dorlodot Managing Director Studio Harcourt Hong Kong Hong Kong is ideally located; it is very convenient for people to come from all over Asia. It was quite obvious to us that we had to be here.
15 Since its inception in 1967, Whitestone Gallery has been introducing various types of artists regardless of their nationality and age, ranging from Japanese traditional art to Impressionism, École de Paris, Gutai, Yayoi Kusama, Yoshitomo Nara, Hi Red Center and other emerging young artists in both primary and secondary markets.
With InvestHK's support, the gallery moved its head office from Tokyo to Hong Kong in 2015 to benefit from the city's status as a platform to attract young talent and appeal to the international audience. "Taking root in Hong Kong is our mission. We believe Hong Kong will be one of the most important places to find Whitestone Gallery has moved its head office from Tokyo to Hong Kong to tap into the city's talent and international market. Whitestone Gallery Koei Shiraishi CEO Whitestone Gallery Since the Hong Kong market is very open and is a vibrant trading platform, the most important museums, curators, critiques, buyers and auction houses all gather here.
PAINT the Future great young talent and promote us internationally, because the city allows us to anticipate market trends and needs," Koei Shiraishi, CEO, Whitestone Gallery, said.
The welcoming attitude of the Hong Kong SAR Government to international companies is another main reason behind its move, according to Shiraishi. "Simple and practical systems, along with the ardent support from InvestHK, were very useful for us when we first started our operation. I believe the setting also makes it possible for many art collectors to enjoy art and acquire their precious collections in Hong Kong," he said. Art Trading Platform The majority of Whitestone Gallery's target audience are lifework art collectors who acquire the artwork as their assets. Its mission is to provide them with the art pieces that have high appreciation value over time, and enhance their marketability.
Since the Hong Kong market is very open and is a vibrant trading platform, the most important museums, curators, critiques, buyers and auction houses all gather here. This active environment is a big plus for us," Shiraishi said. He believes that the Hong Kong office is a step forward to make Whitestone develop into a more sophisticated and international gallery, thanks to the city's leading role in the global art market. An expert in Gutai* art, Shiraishi is glad to see a large amount of Gutai works Arts and Culture in Hong Kong's auction sales recently. It plans to establish a firm foothold in Hong Kong by organising exhibitions and engaging with the wider art community here.
I would like to take this opportunity to extend my gratitude to InvestHK. We could not have successfully settled down in Hong Kong without their support. While we have only been familiar with the Japanese art market, InvestHK showed us their in-depth knowledge and provided every possible help," Shiraishi concluded. To accommodate its growth and expansion, Whitestone moves into H Queen's in March 2018, a newly opened purpose-built building for the arts. The new gallery occupies two floors with a focus on Japanese and international artists.
whitestone-gallery.com * Gutai group, founded by Jiro Yoshihara, was one of Japan's most influential avant-garde art movements of the postwar era.
Original date of publication: March 2016 Updated: January 2018
16 Award-winning full-service design firm from Canada, B+H Architects, opened its office in Hong Kong in 2013, and has recently introduced its hospitality interior design brand, CHIL Interior Design, to Hong Kong to take things to the next stage. Originally founded in 1974, CHIL has a studio in Vancouver that has served many notable hotel clients. Catherine Siu, Executive Director, Asia of B+H Architects Hong Kong, hoped to mirror the success story in this part of the world, with Hong Kong continuing to be B+H's regional headquarters. According to Siu, a lot of global hotel operators have regional offices, if not regional headquarters, here in Hong Kong.
And within a three hours' flight path, the firm can cover the whole region. Hong Kong has a well-developed legal system and, most importantly, it attracts a lot of talent.
To facilitate the studio's growth in Hong Kong, CHIL has recently recruited Lian Miew Ching from Singapore as Design Director, Asia of the brand. "CHIL has got the best of both worlds. It is essentially a boutique interior design company, but with the benefit of the The Canadian design firm hopes to meet growing demand from the hospitality sector in the region with a dedicated team based in Hong Kong. CHIL B+H Architects Bring chil to asia through Hong Kong network of support and expertise from a large established organisation," Lian said.
The Hong Kong design scene is just so vibrant and exciting.
The energy and work ethic in Hong Kong are most remarkable. It is such a breath of fresh air." B+H is also experienced in the design of retail and corporate spaces, alongside healthcare and architectural projects. The varied range of expertise enables Design Lian Miew Ching Design Director, Asia CHIL Interior Design The Hong Kong design scene is just so vibrant and exciting. The energy and work ethic in Hong Kong are most remarkable. It is such a breath of fresh air. the company to tackle mixed-use developments consisting of hotels, offices and retail spaces at the same time. B+H has studios in four North American cities, two in the Middle East, and six others in the rest of Asia.
CHIL is supported by the Vancouver and Hong Kong offices, with projects divided roughly along geographical lines. But Lian stressed that the staff members on two sides work closely together. "Having Asian experience helps us a lot with our Asian clients because we understand implicitly what their points of reference are, and it helps us work with our talented designers in Vancouver to bridge that cultural gap," she said. The Hong Kong office of B+H is staffed with multilingual project managers capable of serving English-, Cantoneseand Putonghua-speaking clients. The company has also recently won a hospitality project in Seoul, Korea.
childesign.com Original date of publication: April 2017
17 UK-headquartered FITCH acquired StartJG Hong Kong and made it the largest Asian office in its international creative network. FITCH Jonathan Cummings Chairman, Hong Kong FITCH Hong Kong is a very dynamic place – people are always looking forward and moving forward. It is an open market, and that makes work fun, as well as good for business. Global Brand and Design Company Seeks Growth in Asia through Hong Kong At the end of 2016, retail and brand consultancy FITCH, part of British multinational advertising and public relations company WPP, acquired a majority stake in StartJG in Hong Kong, formerly part of the Start Group.
After rebranding, the Hong Kong operation became one of the 16 studios in the FITCH network and the biggest in Asia. Jonathan Cummings, who opened StartJG in Hong Kong in 2009 and built it up into a successful company awarded by Marketing magazine as Brand Consultancy of the Year in 2014, is now Chairman, Hong Kong of FITCH. He said: "Our studio has brought to FITCH greater presence in Greater China and the knowledge to help the firm to grow in Mainland China. The second thing is our specialism in digital. We are not just adding another office but a genuinely expanded capability to the FITCH network, regionally and globally." FITCH has six other studios in Asia, in Singapore, Beijing, Shanghai, Delhi, Mumbai and Dubai.
The Hong Kong office, which has a 48-strong staff, will be central to the expansion of FITCH in Asia. "We want to at least double the size of the business within the next four years. My goal is to build on the success we have had so far, and continue using Hong Kong as the platform for further growth." He commented that the city is increasingly embracing innovation, which makes for a favourable environment for a business like FITCH to grow.
Hong Kong is a very dynamic place – people are always looking forward and moving forward. There is an ever-growing and thriving startup community, and big organisations are building innovative labs and starting to inject the culture of innovation into their organisations. That is brilliant and gives us access to a lot of partners and collaborators." And he sees a lot of opportunities ahead as the retail sector is becoming competitive. "Brands are seeing the need to invest in differentiating themselves, to refine their proposition and their retail experience, and to really make themselves stand out.
That's where we come in," he said. InvestHK has a long working relationship with Cummings, and it was also present at the launch event of FITCH in Hong Kong.
To have that support from the government made the team feel very valued and very special, and it showed our clients that they were working with a business valued by the government. That's really important for a small business like ours," he said. "The best thing about working in Hong Kong is accessibility to people, whether it's potential clients, partners or collaborators. It is an open market, and that makes work fun, as well as good for business," he said. fitch.com/studios/hong-kong Original date of publication: April 2017 Updated: July 2018 Design
18 Gruppo Pozzi Design Founded in Milan in 1990, retail interior design company Gruppo Pozzi provides unique solutions for premium and luxury brands.
In 2013, it launched its Asia headquarters in Hong Kong. "The easy recruitment of highly skilled, well-educated local talents and the proximity to strategic markets such as Mainland China, Japan and the ASEAN countries have been key factors in the choice of Hong Kong as our regional With over 25 years of international experience in the retail sector, Gruppo Pozzi offers its expertise in creating unique and innovative retail spaces to Hong Kong.
Hong Kong: A Regional Hub for world-class retail design head office. Other reasons are the phenomenal support for business setup and expansion provided by the Hong Kong Government, as well as the presence of a high quality business infrastructure," said Nicolò Fontana, Managing Director. "The opening of our Hong Kong branch had a pivotal role in our international expansion process. The choice has paid off, as in a few years Gruppo Pozzi increased the number of its clients, penetrated new markets and doubled its staff size," he added. Its clients are retail brands from different sectors: from cosmetics to fashion, from jewellery to F&B.
The company provides a one-stop solution to its clients: creative design, brand guidelines development, engineering. Also, they offer tailormade project management in the manufacturing & installation phases. Nicolò Fontana Managing Director Gruppo Pozzi The opening of our Hong Kong branch had a pivotal role in our international expansion process. The Hong Kong office has a core team of designers and project managers. It also engages professionals on a project basis from time to time and has a solid network of reliable local partners. In view of the increasing number of projects in the region, from Thailand to South Korea, Gruppo Pozzi is considering to further expand its staff.
The information and advice provided by Invest Hong Kong have been instrumental in helping the company's expansion strategy. "Invest Hong Kong has been extremely supportive during the setup phase and regularly keeps in contact with Gruppo Pozzi to find new ways to assist our business," Fontana said.
gruppo-pozzi.com Original date of publication: December 2017