CULTURE & SOCIETY - 1%TOP - AUT
Page content transcription
If your browser does not render page correctly, please read the page content below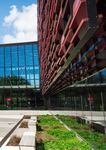 CULTURE &
SOCIETY
UNDERGRADUATE
PROGRAMME GUIDE
2022

  Education
  Hospitality, Tourism & Events

                                            1
                                            %
  Language & Culture                  TOP

  Social Sciences & Public Policy               UNIVERSITIES
                                                WORLDWIDE

  AUCKLAND UNIVERSITY OF TECHNOLOGY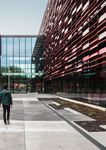 Welcome to AUT

                                                      E ngā mana, e ngā reo
                                                      E te iti, e te rahi
                                                      E ngā mātāwaka o ngā tōpito o te ao
                                                      Ngā mahuetanga iho e kawe nei i ngā
                                                      moemoeā o rātou mā
                                                      Tēnā koutou katoa

                                                      Piki mai rā, kake mai rā,
                                                      Nau mai, haere mai ki tēnei o ngā wānanga
                                                      Whakatau mai i raro i te korowai āhuru

FIND
                                                      o Te Wānanga
                                                      Aronui o Tāmaki Makau Rau

                                                      To the prestigious, the many voices
                                                      The few, the great

GREATNESS                                             To those of all races and creeds
                                                      We who remain to fulfil the dreams and
                                                      aspirations of the ancestors
                                                      Greetings one and all
                             MOHAMUD MOHAMED
                             HUMAN RIGHTS
                             ADVOCATE                 Climb, ascend
                             AUT GRADUATE             Embark on the journey of knowledge
                                                      Let us at AUT embrace and empower you
                                                      To strive for and achieve excellence

At AUT we know that all of our students arrive with
so much potential. It's our job to help them unlock   Te whakatupu i te kōunga, i te mana taurite me ngā
that potential and use it to find the greatness       tikanga matatika, i ngā pūkenga ako,
within them. For many of our graduates, it was an     i ngā pūkenga whakaako me te āta rangahau hei hāpai
influential lecturer, a conversation with a student   i ngā hāpori whānui o te motu, otirā, o te ao.
mentor, or an educational experience inside or
outside the classroom that gave them clarity and
                                                      To foster excellence, equity and ethics in learning,
opened up new possibilities.
                                                      teaching, research and scholarship, and in so doing
                                                      serve our regional, national and international
Some of our great graduates now share their stories
                                                      communities.
of how their time at AUT helped them uncover what
drives them and inspired them to turn that passion
into something rewarding and meaningful.

aut.ac.nz/great-graduates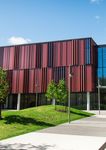 Contents

Course information                                                           44 Minors
                                                                             46 Conjoint programme of study: Bachelor of Arts &
Bachelor of Arts                                                                Bachelor of Business
08 Overview                                                                  47 Conjoint programme of study: Bachelor of Arts &
10 Chinese Studies                                                              Bachelor of Computer and Information Sciences
11 Conflict Resolution                                                       48 Conjoint programme of study: Bachelor of
12 Creative Writing                                                             International Hospitality Management &
13 Criminology and Criminal Justice                                             Bachelor of Business
14 Culinary Arts                                                             49 Diploma in Arts and Certificate in Arts
15 Economics                                                                 50 Diploma in Culinary Arts
16 Education                                                                 51 Diploma in Pâtisserie
17 English and New Media Studies
                                                                             52 Diploma in Japanese
18 Event Management
19 International Studies                                                     53 Certificate in English for Academic Study
20 Interpreting                                                              54 Diploma in English Language
21 Japanese Studies                                                          55 Graduate Diploma in Arts and
22 Māori Development                                                            Graduate Certificate in Arts
23 New Zealand Sign Language and Deaf Studies                                56 Graduate Diploma in International Hospitality
24 New Zealand Sign Language – English Interpreting                             Management and Graduate Certificate in
25 Psychology                                                                   International Hospitality Management
26 Social Sciences                                                           57 Graduate Diploma in International Tourism
                                                                                Management and Graduate Certificate in
                                                                                International Tourism Management
Bachelor of Education ([Specialty] Teaching)
27 Overview                                                                  58 Graduate Diploma in Secondary Teaching
31 Early Childhood Teaching - Mainstream                                     59 Overview of our postgraduate qualifications
32 Early Childhood Teaching - Pasifika
33 Primary Teaching - Mainstream                                             About AUT
34 Primary Teaching - Pasifika                                               02   AUT's faculties and schools
                                                                             03   Qualifications and study pathways
Bachelor of International Hospitality Management                             04   Why study culture and society at AUT?
35 Overview                                                                  68   Campus maps
37 Hospitality and Society
38 Hospitality Enterprise                                                    Applying for your programme
39 Hospitality Management                                                    62   How to apply
                                                                             64   University entrance
Bachelor of International Tourism Management                                 66   Fees and payment
40 Overview                                                                  67   Find out more
42 Sustainable Tourism Management
43 Travel Management

Key: F/T = full-time, P/T=part-time
Cover
Top 1%: AUT is ranked in the world's top 251-300 universities (Times Higher Education World University Rankings 2021).

Disclaimer: Although every reasonable effort is made to ensure accuracy, the information in this document is provided as a
general guide only for students and is subject to change. All students enrolling at AUT should consult its official document,
the AUT Calendar, which is available online at aut.ac.nz/calendar, to ensure that they are aware of, and comply with, all
regulations, requirements and policies.
International students should visit aut.ac.nz/international for entry requirements and detailed application information.
The information contained in this programme guide was correct at the time of print, December 2020.
                                                                                                                                  01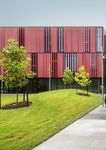 AUT's faculties and schools

     AUT has five faculties and 16 schools. The purple boxes in the diagram below show where the programmes in this
     programme guide sit within AUT.

       FACULTY OF BUSINESS, ECONOMICS                                FACULTY OF CULTURE AND SOCIETY
       AND LAW                                                       TE ARA KETE ARONUI
       TE ARA PAKIHI, TE ŌHANGA ME TE TURE
                                                                     School of Education
       Business School                                               Te Kura Mātauranga
       Te Kura Kaipakihi
                                                                     School of Hospitality and Tourism
       Law School                                                    Te Kura Taurimatanga me te Mahi Tāpoi
       Te Kura Ture
                                                                     School of Language and Culture
       School of Economics                                           Te Kura Reo me te Ahurea
       Matauranga Ohanga
                                                                     School of Social Sciences and Public Policy
                                                                     Te Kura Pūtaiao ā-iwi me ngā Kaupapa Tūmatanui

       FACULTY OF DESIGN AND CREATIVE
       TECHNOLOGIES
       TE ARA AUAHA                                                  FACULTY OF HEALTH AND
                                                                     ENVIRONMENTAL SCIENCES
       School of Art and Design                                      TE ARA HAUORA A PŪTAIAO
       Te Kura Toi a Hoahoa
                                                                     School of Clinical Sciences
       School of Communication Studies                               Te Kura Mātai Haumanu
       Te Kura Whakapāho
                                                                     School of Public Health and
       School of Engineering, Computer and                           Interdisciplinary Studies
       Mathematical Sciences
       Te Kura Mātai Pūhanga, Rorohiko, Pāngarau                     School of Science
                                                                     Te Kura Pūtaiao
       School of Future Environments
       Huri te Ao                                                    School of Sport and Recreation
                                                                     Te Kura Hākinakina

       TE ARA POUTAMA
       FACULTY OF MĀORI AND INDIGENOUS
       DEVELOPMENT

02

Qualifications and study pathways
  CERTIFICATES
   & DIPLOMAS

                    •   Certificate in Arts                                              • Diploma in English Language
                    •   Certificate in English for Academic Study                        • Diploma in Japanese
                    •   Diploma in Arts                                                  • Diploma in Pâtisserie
                    •   Diploma in Culinary Arts
    UNDERGRADUATE

                    • Bachelor of Arts                                                   • Graduate Diploma in Arts
                    • Bachelor of Education ([Specialty] Teaching)                       • Graduate Diploma in International
                    • Bachelor of International Hospitality Management                       Hospitality Management
                    • Bachelor of International Tourism Management                       • Graduate Diploma in International
                    • Graduate Certificate in Arts                                           Tourism Management
                    • Graduate Certificate in International                              • Graduate Diploma in Secondary Teaching
                      Hospitality Management
                    • Graduate Certificate in International
                      Tourism Management
    POSTGRADUATE

                    •   Bachelor of Arts (Honours)                                       • Postgraduate Diploma in International
                    •   Postgraduate Certificate in Arts                                     Hospitality Management
                    •   Postgraduate Certificate in Education                            • Postgraduate Diploma in International
                    •   Postgraduate Certificate in English and                              Tourism Management
                        New Media Studies                                                •   Postgraduate Diploma in Language and Culture
                    •   Postgraduate Certificate in Gastronomy                           •   Master of Arts
                    •   Postgraduate Certificate in Human Rights                         •   Master of Creative Writing
                    •   Postgraduate Certificate in International                        •   Master of Criminology and Criminal Justice
                        Hospitality Management                                           •   Master of Education
                    •   Postgraduate Certificate in International                        •   Master of English and New Media Studies
                        Tourism Management                                               •   Master of Gastronomy
                    •   Postgraduate Certificate in Language and Culture                 •   Master of Human Rights
                    •   Postgraduate Diploma in Arts                                     •   Master of International Hospitality Management
                    •   Postgraduate Diploma in Criminology and                          •   Master of International Tourism Management
                        Criminal Justice                                                 •   Master of Language and Culture
                    •   Postgraduate Diploma in Education                                •   Master of Philosophy
                    •   Postgraduate Diploma in English and                              •   Master of Professional Language Studies
                        New Media Studies                                                •   Doctor of Education
                    •   Postgraduate Diploma in Gastronomy                               •   Doctor of Philosophy
                    •   Postgraduate Diploma in Human Rights

Note:
1) Completion of one qualification doesn't guarantee entry to a higher-level qualification.
2) Apply for the qualification you are best suited for – you don't necessarily have to enrol in the qualification that appears at the top of the above diagram.
3) Some qualifications in the above diagram may be prerequisites to – and not credit towards – higher-level qualifications.

For more information, visit aut.ac.nz

                                                                                                                                                          03

WHY STUDY
CULTURE
AND SOCIETY?

  Huge opportunities for workplace
    experience and international
          study exchanges

                                     #
                                         23
                                     WORLDWIDE
                                     for social impact

    Nationally and internationally
        recognised lecturers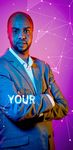 2

                                                                             1            3

1 Studying culture and society can be a launchpad for successful careers around the world 2 You'll find many individual and collaborative study spaces across all
campuses (pictured: South Campus) 3 The AUT City Campus in Auckland is home to most of AUT's culture and society programmes

      Creating world-ready graduates                                                  experts to come in and share their knowledge with
                                                                                      you. Workplace experience is at the heart of all of our
      AUT's mission is to create great graduates, and each                            bachelor's degrees, and thanks to our ever-deepening
      member of our staff contributes to this. We offer                               industry connections you can complete your workplace
      exceptional learning experiences that prepare students                          experience with a vast number of host organisations.
      to be successful whatever the future may hold.
      Studying at AUT will equip you with so much more than                           Innovative and relevant research
      knowledge of your chosen discipline; you'll also get a
      sound understanding of your place in the world, and                             AUT is ranked first in New Zealand for global research
      the power you have to influence change in Aotearoa                              impact by Times Higher Education. We believe in high-
      and beyond. You'll gain expertise in problem solving,                           quality research that has impact, and our world-class
      creative and critical thinking, research, analysis, written                     researchers have expertise across the humanities.
      and verbal communication, leadership and collaboration.                         We're the home of the renowned New Zealand Tourism
      Our graduates have a strong foundation for meaningful                           Research Institute, which has been involved in research
      careers where they can really make a difference and a                           projects across the globe. The AUT Centre for Creative
      passion for achieving the United Nations Sustainable                            Writing is a creative hub for established and budding
      Development Goals, which focus on making the world a                            writers. You could also benefit from the expertise of the
      better place for all.                                                           Centre for Social Data Analytics, which applies strong
                                                                                      data science to linked data, undertaking research that
      A world-class university environment                                            tells us new things about the human experience. Our
                                                                                      research feeds back into the classroom, and students can
      We're proud to be one of the world's best modern                                contribute to and learn from these research discoveries.
      universities - Times Higher Education has ranked us
      as the top millennial university in Australasia and in                          A global outlook
      the top 1% (251-300) of universities in the world. Our
      School of Hospitality and Tourism is ranked 34th in the                         We know that to create truly great graduates, we must
      world by world university rankings organisation QS,                             do more than get them ready for their career; we must
      and our Bachelor of International Tourism Management                            get them ready for the world. We're consistently ranked
      is accredited by the UNWTO World Tourism                                        first in New Zealand for international outlook by world
      Organization's Global Code of Ethics for Tourism. The                           rankings organisations QS and Times Higher Education.
      Times Higher Education Subject Rankings 2021 place                              Our students are from many different countries, and half
      us in the top 200 globally for social sciences, top 250                         of our academic staff were born overseas, and they often
      for arts and humanities, and top 400 for education.                             share their international experience and connections with
      Many of our academic staff are still actively involved in                       their students. They're all reasons why our alumni are now
      their professional fields, and we often invite industry                         shaping successful careers around the world.

                                                                                                                                                              05
Life at AUT                                                   Supporting you into your
                                                              future career
                                                              The AUT Employability and Careers team
AUT is a modern and innovative university with endless        prepares you for your future career by
opportunities and a supportive culture that celebrates        developing job search, interview and networking
diversity. Studying at AUT is your chance to meet new         skills, building your personal brand and more.
people and develop lifelong skills, while getting the
support you need to succeed at university and beyond.
                                                              Connections to the workplace
We're proactive in enabling all students to succeed, and      We run a full programme of employer
our comprehensive student support services ensure             presentations, events and workshops
that you have an amazing experience inside and outside        throughout the year – on campus and online
the classroom.                                                - with employers offering insights into their
                                                              industries and recruiting future employees. Four
We're here to help                                            graduate job boards, including an international
                                                              one, offer great work opportunities for AUT
No matter what the problem, our Student Hub advisors          graduates and interns.
are here to help. You can find a Student Hub on each
campus and our specialist staff can help with anything from
enrolment and student ID cards to academic and personal       Gain an edge on the competition
support, fees and financial support, and services for our     The AUT Edge and Beyond AUT Awards help
diverse student communities including the international,      you gain an extra edge in the competitive
disability and rainbow community.                             marketplace by developing highly employable
                                                              skills through volunteering, leadership and
Dedicated support for new students                            employability activities.
From Orientation to our many academic and cultural
support programmes, our Student Services team is              International study opportunities
there to make starting out as a new student as
                                                              An international student exchange offers an
easy as possible.
                                                              amazing opportunity to study overseas as part
                                                              of your degree. Study for a semester or a year
                                                              at one of our partner universities around the
                                                              world, immerse yourself in another culture,
                                                              make lifelong friends and get international
                                                              experience before you graduate.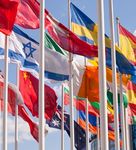 Helping you succeed in                           Free access to digital tools and resources
your studies                                     We offer students all the digital tools needed to succeed,
Our library and learning support team offers a   including free wifi on campus, the full Office 365 suite for
wide range of services and resources designed    up to five devices and free access to LinkedIn Learning, a
to help develop your academic skills.            world-leading online learning platform.
The Library also runs a range of workshops
to help you get the most out of your studies,
and our peer mentoring programme provides        Getting involved in campus life
academic support from others who have            Joining a club is a great way to meet like-minded people
already completed the same course.               and make lifelong friends outside of lectures. Choose from
                                                 a range of student-run social, sustainability, academic and
Top internships around the world                 cultural clubs – a great way to meet new people, participate
                                                 in events and get involved in campus life.
A good internship can be the foundation of a
great career. That's why AUT Internz places
students and graduates with top companies in
                                                 Play sport or join the gym
New Zealand, North America, Asia and the UK      AUT is New Zealand's leading sports university, with state-
– including Paramount Recording Studios, the     of-the-art sports facilities, on-campus gyms, and a huge
Sundance Institute and Westpac Institutional     number of sports teams and events. As an AUT student you
Bank in New York.                                can participate in a wide variety of sports, from social
                                                 on-campus games to elite international competitions.
A launchpad for entrepreneurs
Every entrepreneur starts somewhere.
                                                 Holistic approach to wellness
At AUT, the best place for aspiring              AUT offers comprehensive medical, and counselling and
entrepreneurs is CO.STARTERS@AUT. This           mental health services. We also run Bright Side events
ten-week programme helps you turn your           where students can develop better self-knowledge and a
entrepreneurial ideas into a viable business.    greater sense of purpose and meaning in their lives.

An outstanding                                   Disability student support and resources
learning environment                             Our Disability Support team is committed to helping you
At AUT you study in an innovative and            participate as fully as you can in learning and student life.
interactive environment that embraces            We work with students before they start at AUT to help
creativity, collaboration, and the sharing of    identify their specific needs and ensure they're set up
ideas and culture. A number of our buildings     for success.
have won prestigious architecture awards,
and we're constantly improving our built         Getting around
environment to offer students the best
possible learning experience.                    Whether it's finding your way to campus or getting around
                                                 between lectures, AUT offers a range of resources to help
                                                 you navigate your new environment, including shuttle buses
                                                 that travel between campuses and interactive online maps.

                                                 Safe and friendly campuses
                                                 We make sure our students are safe when they're on
                                                 campus. Our friendly security staff are available day and
                                                 night to help if you have any concerns.

                                                                                                                 07 07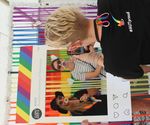 UNDERGRADUATE

  Bachelor of Arts                        [   BA | AK3704   ]
  Overview

  QUICK FACTS                                                   With the AUT Bachelor of Arts you can choose from majors in areas
                                                                as diverse as education, languages, criminology, psychology and
                                                                event management. It's great preparation for a huge range of careers,
   Level:        7
                                                                and you can build your degree in a way that suits you. Throughout
                                                                your study you'll develop effective communication, critical thinking
   Points:       360
                                                                and analysis skills, as well as the ability to research and present
                                                                professionally. These skills are key to any professional role. Your final
   Duration:     3 years F/T, P/T available
                                                                year includes valuable workplace experience, working on a project or
                                                                event, or at an organisation related to your major.
   Campus:       City

   Starts:       28 Feb & 18 July 2022                          Entry requirements

                                                                Minimum entry requirements
                                                                • University Entrance or equivalent
                                                                • Chinese Studies major: Not available for native speakers of Chinese.
                                                                • Interpreting major: High level of competency in English and one
                                                                  other language. Interview will be required.
                                                                • Japanese Studies major: Not available for native speakers
                                                                  of Japanese.
                                                                • NZ Sign Language - English Interpreting major: High level of
                                                                  competency in English (NZSL fluency is not required). Interview will
                                                                  be required.

                                                                Useful New Zealand school subjects
                                                                All subjects are useful, in particular Art History, Classical Studies,
                                                                English, Geography, History, Media Studies and other languages.
  Natalie Tan Yee Ning
  Singapore
  Event Manager, Lemongrass Productions                         English language requirements
  Bachelor of Arts in Event Management
                                                                • Interpreting and NZ Sign Language - English Interpreting majors:
  "While I knew the technical side of                             IELTS (Academic) 7.0 overall with 7.0 in Writing and Speaking, and
  events, I was curious about why and how                         6.5 in Reading and Listening; or equivalent.
  events are run, and the wider impact they                     • All other majors: IELTS (Academic) 6.0 overall with all bands 5.5 or
  have on the community. I knew I had
                                                                  higher; or equivalent.
  to satiate this academic hunger in me.
  I had been to numerous universities to
  decide which one to go to, and AUT fitted                     Don't meet the entry requirements?
  me best. It provided a very welcoming                         Consider starting with a Diploma in Arts (see page 49) or Certificate in
  vibe and class sizes were small, allowing
                                                                English for Academic Study (see page 53).
  for maximum interaction with your
  classmates and academic staff. What
  I like about having a career in event                         Majors
  management is that no two days are the
  same. I love food and cooking and all                         •   Chinese Studies                    • International Studies
  things in between, so being involved in                       •   Conflict Resolution                • Interpreting
  events like Restaurant Month through my                       •   Creative Writing                   • Japanese Studies
  role now is right up my alley. I also enjoy
                                                                •   Criminology and                    • NZ Sign Language - English
  being able to meet top chefs and visit
  restaurants as part of what I do."                                Criminal Justice                     Interpreting
                                                                •   Culinary Arts                      • NZ Sign Language and
                                                                •   Economics                            Deaf Studies
                                                                •   Education                          • Psychology
                                                                •   English and New Media Studies      • Social Sciences
                                                                •   Event Management
    08
What this qualification covers
The Bachelor of Arts is made up of:
• Core courses all BA students do – these help you develop

                                                                                           23
  transferable skills and support your work in all other courses in
  the degree
• A major – this is the main subject and the focus of your degree
                                                                                       #
• Another major or a minor focusing on a different subject
• Elective courses
                                                                                      WORLDWIDE
                                                                                        for social impact
The core courses are Culture and Society, Knowledge and Inquiry,
Academic Communication: Conventions and Expectations and Work
Integrated Learning.
To see which courses you could study in your chosen major(s) refer to
the following pages.

Double your career options – study the Bachelor of
Arts and:
Bachelor of Business (conjoint), Bachelor of Computer and Information
Sciences (conjoint), Bachelor of Laws (double degree), or Bachelor of
Design (double degree).

Conjoint programmes
You study two degrees at the same time in a single programme of
study. It's usually possible to complete two three-year degrees in four
to five years. You need to maintain a B grade average across all courses
and do courses from each degree every year. Refer to pages 46-47 to        Hope Hana-Wheeler
                                                                           Te Āti Awa, Ngāi Tahu, Ngāti Mutunga
find out more.                                                             Reintegration Kaiārahi Navigator,
                                                                           PARS (People at Risk Solutions)
                                                                           Bachelor of Arts in Criminology and
Double degrees                                                             Criminal Justice
The difference between double degrees and conjoint programmes is
that in the double degrees you apply for and enrol separately in each      "I've always been fascinated with crime
                                                                           and the underlying causes behind
of the two degrees. If you're considering doing this, it's important
                                                                           offending. I really wanted to make a
that you contact AUT to discuss your plans. Double degrees can be          change in society and study something I
completed either one after the other or concurrently.                      was interested in, so the decision to study
                                                                           criminology was easy for me. AUT is a
Second majors and minors                                                   very accepting and encouraging place,
                                                                           and they really look out for you. There's
Adding a second major or a minor allows you to study another area          so much support for everyone. After
that interests you from a wide range of subjects, so long as your          completing my degree, I'm now working
timetable permits. For more information about minors refer to page 44.     for PARS (People at Risk Solutions);
                                                                           an institution that allows me to make
                                                                           significant social change. Ideally, I want
AUT encourages early application. Places are limited.
                                                                           to contribute to breaking negative cycles
                                                                           that lead to offending, and change Māori
                                                                           representation within the justice system.
                                                                           Hopefully one day I'll enrol in further
                                                                           study and complete a master's degree."

          For more details visit aut.ac.nz/ba

                                                                                                                  09
UNDERGRADUATE

                                                 Bachelor of Arts
                                                 Chinese Studies

                                                 Knowledge of the most widely spoken language in the world is
                                                 your passport to exciting career and travel opportunities. Gain an
                                                 edge over the competition by developing knowledge in more than
                                                 one discipline – you can tailor the Chinese Studies degree to your
                                                 career aspirations by including courses in a range of subjects, from
                                                 business, hospitality and tourism and social sciences, to international
                                                 studies, translation and interpreting. Chinese Studies is also available
                                                 as a minor.

                                                 What this major covers

                                                 Core courses
  Angel Stowers                                  All students in the Bachelor of Arts (BA) complete core courses. For a
  3rd-year student,
  Bachelor of Arts in Chinese Studies            list of these courses refer to page 9.

  "When I was choosing what university I
                                                 Chinese Studies courses
  wanted to study at, I always kept in mind
  the kind of environment and class style I      Courses you could take over your three years of study include:
  learn best in. I was drawn towards AUT,        • Introduction to Chinese I, II (online)
  knowing that it's the ideal university         • Write Chinese I
  environment for practical, visual learners
  like myself. I also liked that AUT's classes
                                                 • Speak Chinese I
  are smaller, which allows for more             • Contemporary Chinese Society (online)
  one-on-one time with lecturers. That           • English Chinese Translation I, II (online)
  is an important aspect when learning a         • Integrated Chinese I, II, III
  completely new language.
                                                 • East Asian Values and Beliefs
  "I've thoroughly enjoyed the variety of
  courses I've taken as part of my Chinese       Workplace experience
  Studies major, and enjoyed interacting
  with students from other Bachelor of Arts      The Work Integrated Learning course is the final part of your degree
  majors in some of my other courses.            and takes a full semester. This is a supervised work placement related
                                                 to your major(s), for an organisation of your choice. Recent placements
  "Over the past few years, I've also had
                                                 included: E Cube Publishing Ltd, Union Education & Immigration, New
  the privilege to be invited to many
  different programmes, conferences and          Century Education.
  events that relate to my area of study,
  which enabled me to learn outside of           Career opportunities
  the classroom. This included receiving
  two scholarships from the North Asia           Explore Chinese culture, values and society, as well as the essentials
  Centre of Asia-Pacific Excellence; in 2018     of Chinese language. This major can be studied as part of a double
  to study at Peking University in Beijing       major, and graduates can choose from a wide range of careers in New
  for two weeks, and in 2019 to study            Zealand's increasingly multicultural workplaces.
  intermediate Chinese in Taipei, Taiwan,
  at the National Taiwan University while
  learning business in Taiwan for a month.

  "I'd definitely recommend this
  programme to others, especially if
  you have an interest in languages and
  cultures. There are honestly endless
  opportunities and ways to learn within
  this degree."

    10
Bachelor of Arts
Conflict Resolution

Conflict resolution is an essential skill for many fields. It explores
how to overcome differences and reach a peaceful settlement at an
interpersonal, community, organisational and international level.
You identify causes of conflict, and develop practical negotiation,
mediation and facilitation skills. You learn through case studies,
role play scenarios and visits from guest speakers who share their
views on current issues and approaches. Conflict Resolution is also
available as a minor.

What this major covers

Core courses
All students in the Bachelor of Arts (BA) complete core courses. For a    Angie Sun
                                                                          Resolution Coordinator,
list of these courses refer to page 9.                                    FairWay Resolution
                                                                          Bachelor of Arts in Conflict Resolution
Conflict Resolution courses                                               "The workplace experience in the final
Courses you could take over your three years of study include:            year of my degree helped me bridge
• Introduction to Psychology A                                            the gap between what I had learnt and
                                                                          how it applies in the real world. It wasn't
• Social Thinking
                                                                          just about going out and finding work
• Social Institutions                                                     experience; AUT set you up beforehand
• Conflict Resolution and Human Rights                                    with the skills to be able to find the right
• Te Tiriti O Waitangi: The Treaty of Waitangi                            role. I now work for the same company I
• War and Peace                                                           did my workplace experience through.
• Multicultural Communities                                               "The majority of my work is with
• Diversity, Power and Discrimination                                     parents who have separated and need
• Understanding Restorative Justice                                       to organise care arrangements for their
                                                                          children. It's often a stressful time for
• International Relations                                                 them, so my role is to ensure that they're
                                                                          supported through the process. I'm really
Workplace experience                                                      passionate about the service we provide.
                                                                          Traditionally, if people have problems
The Work Integrated Learning course is the final part of your degree      they need to resolve, it involves lawyers,
and takes a full semester. This is a supervised work placement related    court and expensive fees. My work is a
to your major(s), for an organisation of your choice. Recent placements   refreshing alternative to that because it
included: Aotearoa NZ Peace and Conflict Studies Centre Trust,            helps families work together so they can
community organisations, Human Rights Foundation, Safer Aotearoa          maintain their relationship.
Family Violence Prevention Network, The Peace Foundation.                 "I wouldn't have known that this career
                                                                          path existed if I hadn't studied at AUT.
Career opportunities                                                      What I've learnt has also changed the
                                                                          way I think about problems. In my role,
International peace, justice organisations and bodies dedicated to        it's important to not just empathise
conflict resolution; local councils, Ministry of Social Development,      with someone's perspective but really
New Zealand Police, Peace Movement Aotearoa, political parties, unions.   understand the underlying reasons
                                                                          behind it. AUT has made me better at
                                                                          critical thinking to grasp these quite
                                                                          complex issues."

                                                                                                                    11
UNDERGRADUATE

                                                 Bachelor of Arts
                                                 Creative Writing

                                                 Are you dreaming up a novel, a screenplay, short stories, poems, the
                                                 lyrics to an album, or a graphic novel? Develop your creative writing
                                                 skills for the page, screen, and spaces in-between with the Creative
                                                 Writing major. Your work will range from reflective portfolios to a
                                                 sustained literary or multimedia work. In the Creative Writing major
                                                 you explore style and genre, media, and the demands of readers,
                                                 editors and publishers. You develop your skills as a writer, testing
                                                 your creative ideas in an environment that challenges, critiques and
                                                 supports you as you go. Creative Writing is also available as a minor.

                                                 What this major covers

  Mary Wilkins                                   Core courses
  Whakatohea                                     All students in the Bachelor of Arts (BA) complete core courses. For a
  Doctor of Philosophy student
                                                 list of these courses refer to page 9.
  Master of Creative Writing
  Bachelor of Arts in Creative Writing
                                                 Creative Writing courses
  "I originally chose AUT for the smaller        • Creative Writing
  class sizes. I came from a school that
  was very small and I felt that it was more     • A Pacific Reader
  beneficial to have the opportunity to          • Reading New Zealand
  have one-on-one time with lecturers and        • Literature/Desire
  to not just be a number in a class of a        • Popular Genres
  hundred or more people, like I could have
  been at another university.                    • Creative Writing: Voices
                                                 • Creative Writing: Storylines
  "I did my bachelor's and master's degrees      • New Literatures
  at AUT and loved them. I enjoyed
  learning from incredible lecturers; they
                                                 • Creative Writing Project
  made each class engaging and they were         • Creative Writing: Ngā Tuhituhi Māori
  always approachable and kind. Each
  lecturer has their own style of teaching       Workplace experience
  and they're all immensely knowledgeable
  and talented. They continue to inspire me      The Work Integrated Learning course is the final part of your degree
  today. I'm still awed by the support within    and takes a full semester. This is a supervised work placement related
  AUT and the people who have helped me          to your major(s), for an organisation of your choice. Recent placements
  find my path.                                  included: Imersia Ltd, Namseoul University, North & South magazine.
  "My PhD research is part theoretical, part
  creative. In the theory part, I research       Career opportunities
  how mental health has been represented
  in novels, memoirs, television shows           Social media and web content management, dramaturgy, fiction
  and movies. I examine if there has             writing, journalism, screenwriting, travel writing, gaming
  been research showing if these 'texts'         narrative designer.
  have directly affected those reading or
  watching them in a negative or positive
  way. Based on this research, I'll then craft
  a Young Adult fiction novel that explores
  mental health issues, basing the way I
  portray these issues on my theoretical
  research."

    12
Bachelor of Arts
Criminology and Criminal Justice

Criminology is the study of crime and its effects on victims and
society, and the workings of the criminal justice system including the
police, courts and prisons. Criminology is a great choice if you want a
career in an organisation associated with the criminal justice system.
In this major you develop a sound understanding of criminology in
national and international contexts. You explore crime and policing
in New Zealand and overseas, approaches to crime prevention and
punishment, restorative justice and critical issues facing the criminal
justice system. It's also available as a minor.

What this major covers
Core courses                                                              Sarah Vercoe
All students in the Bachelor of Arts (BA) complete core courses. For a    Court Registry Officer, Ministry of Justice,
                                                                          Christchurch
list of these courses refer to page 9.
                                                                          Bachelor of Arts in Conflict Resolution
                                                                          and Criminology*
Criminology and Criminal Justice courses
• Introduction to Psychology A                                            "From a young age, I've had strong
                                                                          opinions about crime, punishment
• Criminology and Criminal Justice                                        and rehabilitation and I wanted the
• Social Institutions                                                     opportunity to challenge, share and grow
• Understanding Crime                                                     these beliefs, and ultimately, put my
• Policing and Society                                                    theories to the test.
• Methods of Social Research                                              "The workplace experience in my final
• The Police and Crime Prevention                                         year at AUT was a highlight for me. I did
• Prisons and Punishment                                                  my placement at Genesis Youth Trust,
                                                                          and got to visit youth offenders, attend
• Understanding Restorative Justice                                       court hearings, write reports and assist
• Crime and Deviance                                                      in projects with the Youth Aid section of
                                                                          the New Zealand Police. I graduated with
Workplace experience                                                      a much stronger conviction of where I
                                                                          wanted to head in my career and entered
The Work Integrated Learning course is the final part of your degree      the workforce with some experience.
and takes a full semester. This is a supervised work placement related
                                                                          "When I started my career, I was
to your major(s), for an organisation of your choice. Recent placements
                                                                          especially blown away by my first
included: Department of Corrections, New Zealand Police, Rethinking       interactions with our Family Court
Crime and Punishment, TYLA (Turn Your Life Around).                       judges because they're so down to
                                                                          earth and friendly. I also enjoy building
Career opportunities                                                      relationships with lawyers and police
                                                                          officers and just growing my knowledge
Department of Corrections, local authorities, Ministry of Justice,        of how all agencies attempt to work
Ministry of Social Development, national and international human          together for the common good of justice
rights organisations, New Zealand Customs, New Zealand Police,            in our country.
non-governmental community groups.
                                                                          "Thanks to my degree I already knew
                                                                          about some laws I would be acting under,
                                                                          understood pre-court processes, and was
                                                                          somewhat familiar with my workplace
                                                                          responsibilities before I even started
                                                                          my job."
                                                                          *The Criminology major is now called
                                                                           Criminology and Criminal Justice.

                                                                                                                     13
UNDERGRADUATE

                                                Bachelor of Arts
                                                Culinary Arts

                                                The culinary arts have changed dramatically over the last three
                                                decades. A globalised world, new technologies and increased media
                                                coverage mean that culinary arts professionals must think critically
                                                and creatively to succeed. Our Culinary Arts major prepares you for
                                                these challenges and equips you with the skills to start your own
                                                culinary career. This culinary arts degree brings together key culinary
                                                techniques and advanced theoretical concepts in food science,
                                                technology and ethics. It's designed to develop your creativity and
                                                provide the springboard for your career in culinary arts. There's an
                                                emphasis on practical and professional skills.

                                                What this major covers
  Karen Coleman
  3rd-year student,                             Core courses
  Bachelor of Arts in Culinary Arts
                                                All students in the Bachelor of Arts (BA) complete core courses. For a
  Diploma in Culinary Arts
                                                list of these courses refer to page 9.
  "I've gained great inspiration from the
  commitment and intelligence of my             Culinary Arts courses 1
  culinary arts lecturers. The incredible       • Professional Culinary Arts
  depth of knowledge they possessed
  within their specialised areas and their      • Commercial Culinary Practice
  enthusiasm in conveying that knowledge        • Contemporary Cuisine in Aotearoa
  to us, as students, was very inspirational.   • Nutrition and Wellbeing
  I hope to be as inspiring as they were to     • Food Ethics and Sustainability
  me with my students in the future.
                                                • Food and Senses
  "I chose to study the Bachelor of Arts        • Eating History: Exploring Food and Hospitality in Aotearoa New
  in Culinary Arts as I want to eventually        Zealand OR Event Planning
  work as a secondary school teacher. I         • Leadership Principles, Perspectives and Practice
  had previously studied the Diploma in
  Culinary Arts at AUT, including a City &      • Sociology of Food
  Guilds Diploma, and thoroughly enjoyed
  that experience. I knew the quality of the    Practical industry experience
  teaching and tutoring made AUT the best
  choice for me to further my education.        The Advanced Culinary Showcase course is at the heart of your final
                                                semester, giving you the opportunity to create an event. This practical
  "The degree has a diverse range of            experience helps you build further skills for the workplace and
  courses that cover relevant issues
                                                consolidate your decision on your professional career after graduation.
  affecting the culinary and hospitality
  world, and society overall. I've thoroughly
  enjoyed being able to investigate areas       Career opportunities
  like sustainability, food ethics, food
  history, and the social role of food and      Artisan food producer, consultant, owner/operator small business,
  hospitality within society; all taught        food and beverage manager, food stylist, product developer,
  by interesting and talented lecturers.        professional chef, teacher.
  That has been the highlight of my
  university career.

  "AUT is a world leader in providing the
  Bachelor of Arts in Culinary Arts. This
  degree is not only great for those wanting
  to go into cheffing or hospitality; the
  diverse range of courses means that you
  could move into many different careers."
                                                1. T
                                                    he practical side of this programme involves learning to use commercial kitchen
                                                   tools and equipment to a professional level, requiring students to demonstrate
                                                   a level of awareness and skill that does not compromise any health and safety
                                                   standards. For the full list of capabilities required in culinary arts programmes and
                                                   courses with operational content visit aut.ac.nz/hospitalitytourism
    14
Bachelor of Arts
Economics

Economics is vital to both the social sciences and public policy.
This major develops and applies concepts and frameworks that
are essential for understanding and addressing critical economic
and social issues. Economics is about choice; the choices people,
companies and governments make every day – from how we respond
to price changes to how governments address issues like growing
income inequality or climate change. In a world with increasingly
scarce resources these decisions are crucial. That's why economists
are highly sought after in both the private and public sector.
Economics is also available as a minor.

What this major covers
Core courses
All students in the Bachelor of Arts (BA) complete core courses. For a
list of these courses refer to page 9.

Economics courses
• Economics and Society
• Economic Principles
• Intro to Quantitative Methods
• Microeconomics
• Macroeconomics
• Introduction to Econometrics
• Applied Microeconomics
• Applied Macroeconomics
• Applied Econometrics
• Industrial Organisation
• Economics, Natural Resources and Society
• Growth and Development Economics
• Economics of Labour and Health Policy
• International Trade Economics
• Economic History
• International Corporate Finance
• Globalisation, Innovation and Change

Workplace experience
The Work Integrated Learning course is the final part of your degree
and takes a full semester. This is a supervised work placement related
to your major(s), for an organisation of your choice.

Career opportunities
Policy advisor in a government ministry, researcher in a consulting firm
or non-profit organisation; strategic planner, analyst or policy advisor
in a local council.

                                                                           15
UNDERGRADUATE

                                               Bachelor of Arts
                                               Education

                                               Interested in learning and how it relates to culture, community, social
                                               media and social justice? We've all been to school and probably all
                                               have a view on education. This major re-examines these views. It's
                                               also available as a minor.

                                               What this major covers

                                               Core courses
                                               All students in the Bachelor of Arts (BA) complete core courses. For a
                                               list of these courses refer to page 9.

  Victoria Lessing                             Education courses
  Co-Director, Merge NZ Ltd                    • Critical Questions in Education
  Student, Bachelor of Arts in Education and
                                               • Places and Learning
  Business Management
                                               • Untangling Global Challenges, Weaving Sustainable Solutions
  "I'd like to get actively involved in the    • Education, Resistance and Social Justice
  education system and normalise Sign
                                               • Gender, Sexualities and Education
  Language in New Zealand, so Deaf
  children will have a better education with   • Futures Thinking in Education
  a full team of fluent New Zealand Sign       • Education, Globalisation and International Development
  Language teachers and New Zealand            • Alternatives in Education
  Sign Language models, and can build a
  strong foundation of Deaf identity and
  Deaf culture.                                Workplace experience
  "I chose to study the Bachelor of Arts       The Work Integrated Learning course is the final part of your degree
  because I know it helps me grow and          and takes a full semester. This is a supervised work placement related
  prosper in my everyday life at home, my      to your major(s), for an organisation of your choice.
  community and my business. What I've
  enjoyed most about my studies is getting
                                               Further study
  myself into new challenges to expand
  my understanding and knowledge. It's a       There's a direct pathway into teaching as you will qualify for the
  great way to bring my perspective as a       one-year Master of Teaching and Learning (Primary) which leads to
  Deaf person to AUT and share my own          teacher registration.
  experience with others.

  "AUT is a great place to study and it's      Career opportunities
  great for your personal and professional
  development. AUT has a great                 The skills you develop in this major are valuable for a range of careers,
  community you can get involved with, as      including: social development work, youth and community work,
  well supportive lecturers and other staff.   marketing, communications, human resources, the arts, training and
                                               mentoring. It's also good preparation for further study, which could
  "English is not my first language – New
                                               lead to teacher registration.
  Zealand Sign Language is my preferred
  language – and AUT fully understands
  that and has supported me if I wished
  to submit an essay in New Zealand
  Sign Language or needed extra time to
  complete my assignment or essay."

    16
Bachelor of Arts
English and New Media Studies

Social media, the internet and digital technologies have massively
changed how we communicate. There's high demand for people
who can communicate across different digital and social media
channels. If you love writing and using digital and social media to
communicate, the English and New Media Studies major can help
you turn your passion into a rewarding career. You'll develop skills in
web-based writing, theories of language, digital media, storytelling,
language and culture, information and communication technologies,
online research, new literatures, and digital performance. English
and New Media Studies is also available as a minor.

What this major covers
                                                                            Hayley Burrows
Core courses                                                                Account Director, Socialites
                                                                            Postgraduate Diploma in
All students in the Bachelor of Arts (BA) complete core courses. For a      Communication Studies
list of these courses refer to page 9.                                      Bachelor of Arts in English and
                                                                            New Media Studies

English and New Media Studies courses                                       "As soon as I visited the AUT City Campus
• Contemporary Language Studies                                             I knew AUT was the university for me.
                                                                            Everyone was so nice, and the campus
• Reading New Zealand                                                       had a great vibe. I decided to study the
• Literature/Desire                                                         Bachelor of Arts in English and New
• Language and Communication                                                Media Studies with a minor in creative
• Popular Genres                                                            writing because English was my favourite
                                                                            subject at school. After reading about the
• Global English                                                            AUT degree, I knew I'd love it.
• New Literatures
• Modern Rhetoric                                                           "While I was at AUT, I met so many
                                                                            amazing people. Some are still my best
                                                                            friends today. I wrote for university
Workplace experience                                                        magazine Debate, got to binge watch
                                                                            Buffy for one of my assignments (the
The Work Integrated Learning course is the final part of your degree        dream!), and was given the opportunity
and takes a full semester. This is a supervised work placement related      to be a junior lecturer to certificate
to your major(s), for an organisation of your choice.                       students, which was an incredible
                                                                            learning experience.
Career opportunities                                                        "I loved that AUT was always one step
Social media and web content management, advertising, diplomacy,            ahead. We were learning about the power
education, journalism, media, public relations, the arts and cultural       of social media when I was a student back
                                                                            in 2009. I also really appreciated how we
industries, trade, travel and tourism, gaming narrative designer, virtual
                                                                            got to actually get out into the world and
and augmented reality content producers.                                    experience real-life work experience.

                                                                            "Speech writing, blog writing, competitor
                                                                            analysis and creating a good story are all
                                                                            things I learned at AUT. They've helped
                                                                            me so much in my career."

                                                                                                                  17
UNDERGRADUATE

                                                 Bachelor of Arts
                                                 Event Management

                                                 A great event can generate positive publicity, create loyal clients
                                                 and leave lasting memories. Event managers are the people behind
                                                 these events. As an event manager you plan, organise and manage
                                                 events of all sizes. To work in event management, you need an eye
                                                 for detail and the ability to work across diverse areas. Throughout
                                                 your studies you plan events of various sizes and genres. You learn
                                                 to prepare management plans, create contracts and write plans that
                                                 help stakeholders evaluate their experience against pre-planned
                                                 objectives. Event Management is also available as a minor.

                                                 What this major covers

  Olivia McKinnon                                Core courses
  Event Manager, Global Games / Sports
  Coordinator, Iona College, Havelock North      All students in the Bachelor of Arts (BA) complete core courses. For a
  Bachelor of Arts in Event Management           list of these courses refer to page 9.

  "My ultimate ambition is to promote and
  run events that give people a unique           Event Management courses
  Kiwi experience in the most exciting and       • Event Planning
  proficient way. I decided to study event       • An Event Perspective
  management to help me fulfil this goal.
                                                 • The Event Design Experience
  "The positive environment at AUT and           • Event Production
  the support from my lecturers helped           • Contemporary Issues in Event Management
  me succeed in my degree and create
                                                 • Finance for Hospitality, Tourism and Events: A Practical Approach
  strong connections. AUT has this strong
  community feel both in the student             • Leadership Principles, Perspectives and Practice
  accommodation and across the university        • Noho Marae Wānanga A, B
  itself. It also offers a range of activities
  and events for new students to help
  break the ice and make students feel
                                                 Workplace experience
  at ease.                                       The Work Integrated Learning course is the final part of your degree
                                                 and takes a full semester. This is a supervised work placement related
  "The workplace experience in my final
  year at AUT was one of the highlights          to your major(s), for an organisation of your choice.
  of my studies. I was involved with the
  company Global Games, which runs               Career opportunities
  the NZ Junior Rugby festivals in both
  Taupō and Queenstown. This gave me             This degree will equip you with the critical thinking and the skills to
  an amazing experience and confirmed            enable to you flourish in a wide range of exciting careers, including:
  where I wanted to head. I've also been         Conference organisers, event employees in local authorities, event
  fortunate to continue to work for them         manager/assistant manager, event marketing, festival management,
  after graduating from AUT.                     trade shows.
  "I feel honoured to now be such a big part
  of the international sporting tournament
  that encourages participation and
  fair play. I contribute to the delivery
  of memorable, world-class events for
  youth and positive, safe and uplifting
  experiences for all."

    18
Bachelor of Arts
International Studies

To contribute to the increasing globalisation of the world, countries
need people who understand the impact of global trends and issues,
and can interact effectively in a multicultural environment. The
International Studies major helps you develop the skills to contribute
effectively in this changing global environment, and interact with
people with different backgrounds and world views. In your second
year you can study overseas for one semester. It's an ideal major
or minor to complement another major, especially in science,
technology, engineering and maths. International Studies is also
available as a minor.

What this major covers
                                                                            Chikita Kodikal
Core courses                                                                Bachelor of Laws student
                                                                            Bachelor of Arts in International Studies
All students in the Bachelor of Arts (BA) complete core courses. For a
list of these courses refer to page 9.                                      "Knowing different languages will
                                                                            enable you to connect and network with
                                                                            a broader audience. By studying the
International Studies courses                                               International Studies major you have the
• Intercultural Competence                                                  ability to learn in dynamic environments
• Intercultural Competence in a Global World                                that go beyond the pages of a textbook
                                                                            and walls of a classroom.
• Borders and Boundaries
• Globalisation, Innovation and Change                                      "The Bachelor of Arts offers a diverse
                                                                            array of courses that can shape students
Plus one approved language course.                                          into global citizens. It teaches students
                                                                            to think critically and problem solve in
Workplace experience                                                        a constantly changing, superdiverse
                                                                            society. Once I finish my studies, I aspire
The Work Integrated Learning course is the final part of your degree        to work with vulnerable communities
and takes a full semester. This is a supervised work placement related      in some capacity. I want to be able to
to your major(s), for an organisation of your choice. Recent placements     empower them and be a voice for
included: Red Cross, Office of Ethnic Communities, New Zealand AIDS         the voiceless.
Foundation (NZAF) – African Programme; The Palestinian Federation,          "In the years prior to attending AUT, I
Chile; ANZ Bank.                                                            had met people who had attended AUT
                                                                            and they had nothing but great things to
Career opportunities                                                        say about studying here. The academic
                                                                            staff at the School of Language and
Careers that involve interaction with people from other cultures,           Culture have constantly encouraged
including: business, diplomatic service 1, health, justice system, media,   me to surpass my own self-imposed
national and international human rights organisations, social work,         limitations, and think constructively and
translation and interpreting 2.                                             creatively about various socio-political
                                                                            and economic issues.

                                                                            "The staff at AUT assisted me in so
                                                                            many ways. The academic staff are
                                                                            experts in their fields and through
                                                                            conversations with them I've not only
                                                                            learnt a tremendous amount but also
                                                                            received the push and guidance to
                                                                            pursue my goals."

1.  With the relevant pathway.
2. With relevant translation and interpreting courses.
                                                                                                                        19
UNDERGRADUATE

                                               Bachelor of Arts
                                               Interpreting

                                               Interpreting is so much more than just repeating someone's words
                                               in a different language. A good interpreter can understand nuances
                                               and cultural appropriateness, and convey levels of formality across
                                               a range of professions and industries. The challenge is to do justice
                                               to every situation. In the Interpreting major you learn to recognise
                                               cross-cultural implications for interpreting, and the ethical and
                                               professional responsibilities of an interpreter. You explore the effects
                                               of intonation and the use of idioms in spoken English. Throughout
                                               your studies you also become familiar with interpreting for legal,
                                               healthcare, business and other community settings. Interpreting is
                                               also available as a minor.

  Mustafa Derbashi                             What this major covers
  Freelance Interpreter / Cultural Advisor
  Graduate Certificate in Arts
                                               Core courses
  "As a professional Arabic/English            All students in the Bachelor of Arts (BA) complete core courses. For a
  interpreter I'm helping people to            list of these courses refer to page 9.
  understand and to be understood. I've
  taken on many roles for the Arabic
  speaking community to ensure that            Interpreting courses
  they're given equal access to the health     • Critical Media Studies (compulsory Year 1 language course for
  and legal system in New Zealand.               BA Interpreting major)
  "One of my most memorable moments            • Interpreter Role, Ethics and Practice
  was interpreting simultaneously for three    • Societal Contexts for Interpreting and Translation
  hours solid for 22 speakers, including       • Advanced Interpretation Legal Studies
  the Mayor of Dunedin, at the Forsyth
                                               • Advanced Interpretation Health Studies
  Barr Stadium vigil following the 2019
  Christchurch mosque attacks. The vigil       • Global English
  attracted more than 18,000 people in         • Principles and Practice of Translation and Interpreting
  an unprecedented show of love. The           • Advanced Health Interpreting
  next day, I flew to Christchurch to assist
                                               • Advanced Legal Interpreting
  with the funeral process and support the
  families and other people who were there
  to offer their support.                      Workplace experience
  "I chose to study interpreting because       The Work Integrated Learning course is the final part of your degree
  I had previously been involved in            and takes a full semester. This is a supervised work placement related
  supporting recently arrived migrants         to your major(s), for an organisation of your choice.
  and refugees. I went to an interview at
  AUT and the people who interviewed me
  explained that to be a good interpreter      Career opportunities
  you have to be a fluent bilingual and very   Legal interpreting for government and local authorities, health
  competent. But more importantly, you
                                               interpreting, freelance interpreting work, foreign affairs and border
  have to be a very ethical and professional
  person, helping people to be heard and
                                               control, Language Line, refugee and migrant services.
  understood. This immediately resonated
  with me. I was drawn to AUT from the
  beginning because of the unique way
  the AUT staff welcomed people from a
  range of different ethnic and cultural
  backgrounds, and treated them
  with respect."

    20
Bachelor of Arts
Japanese Studies

When you learn Japanese at AUT you'll gain insight into the
diversity of Japanese culture and build strong, transferable skills
like intercultural competence. With this major you can pair learning
contemporary Japanese with courses in a range of subjects, from
social sciences and translation to business and international studies.
It's a great way to build your own unique skillset for your future
career. Japanese Studies is also available as a minor.

What this major covers

Core courses
All students in the Bachelor of Arts (BA) complete core courses. For a
list of these courses refer to page 9.                                    Rachael Johns
                                                                          2nd-year student, Bachelor of Arts in
                                                                          Japanese Studies
Japanese Studies courses
                                                                          "My interest in Japanese started when
• Intercultural Competence                                                I took up kendo and naginata – two
• Speak Japanese I & II                                                   Japanese martial arts – and continued
• Write Japanese I & II                                                   when I became interested in a number
                                                                          of different Japanese bands. I started by
• Intercultural Competence in a Global World
                                                                          learning a bit of Japanese by myself, and
• Japanese Society and Culture                                            found that I loved it so much I wanted to
• Integrated Japanese                                                     study the language properly.
• East Asian Values and Beliefs
                                                                          "I have friends and family who had been
• Japanese Language in Practice I & II                                    to a number of different universities,
• Japanese Written Interaction                                            including AUT. After talking to them,
• Japanese Oral Interaction                                               it consistently came up that AUT is
                                                                          the university with the most student-
                                                                          focused approach. The fact I could also
Workplace experience                                                      fit in a creative writing minor as part
The Work Integrated Learning course is the final part of your degree      of my Bachelor of Arts was also a huge
                                                                          drawcard, as being able to merge two
and takes a full semester. This is a supervised work placement related
                                                                          completely different creative activities
to your major(s), for an organisation of your choice. Recent placements   really appealed to me. I decided that AUT
included: Tokyo Food Ltd, NZ Japan Society of Auckland, Auckland          would be the best fit for me; in fact, it was
Girls' Grammar, Gekkan NZ, AUT International House.                       the only university I applied to!

                                                                          "I actually have two career paths I'd
Career opportunities                                                      like to pursue. I have a real love for
Explore Japanese culture, values and society, as well as the essentials   languages, and the differences and
of Japanese language. This major can be studied as part of a double       difficulties in translating between the
                                                                          two, so translation is something I would
major, and graduates can choose from a wide range of careers in New
                                                                          like to pursue in the future. However, I've
Zealand's increasingly multicultural workplaces.                          also discovered that I get real enjoyment
                                                                          out of helping others try to understand
                                                                          different aspects of learning a language,
                                                                          so teaching Japanese is something I'm
                                                                          also genuinely interested in."

                                                                                                                  21