Draft Management Plan - Doonan Creek Environmental Reserve 2017 2027 - AWS
Page content transcription
If your browser does not render page correctly, please read the page content below
© Sunshine Coast Regional Council 2009-current.
Sunshine Coast Council™ is a registered trademark
of Sunshine Coast Regional Council.
www.sunshinecoast.qld.gov.au
mail@sunshinecoast.qld.gov.au
T 07 5475 7272 F 07 5475 7277
Locked Bag 72 Sunshine Coast Mail Centre Qld 4560
Acknowledgements
Council wishes to thank all contributors and stakeholders
involved in the development of this document.
Disclaimer
Information contained in this document is based on
available information at the time of writing. All figures
and diagrams are indicative only and should be referred
to as such. While the Sunshine Coast Regional Council
has exercised reasonable care in preparing this
document it does not warrant or represent that it is
accurate or complete. Council or its officers accept no
responsibility for any loss occasioned to any person
acting or refraining from acting in reliance upon any
material contained in this document.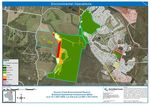 Contents
Executive Summary.................................................................................. 4
1 Introduction............................................................................................ 5
    1.1 Purpose of the management plan.................................................... 5
    1.2 Management intent ......................................................................... 5
2 Description of the reserve..................................................................... 6
    2.1 Location and description ................................................................. 6
    2.2 History and landuse ........................................................................ 7
3 Establishment Works .......................................................................... 10
4. Reserve Values ................................................................................... 13
    4.1 Ecological Values .......................................................................... 13
    4.2 Cultural and Social Values ............................................................ 20
    4.3 Economic Values .......................................................................... 21
    4.4 Condition of the Values ................................................................. 22
5. Bioregional landscape Context ......................................................... 26
    5.1 IBRA ............................................................................................. 26
    5.2 Catchment ..................................................................................... 26
    5.3 Local Planning Context ................................................................. 26
    5.3 CAR Contribution .......................................................................... 26
6. Management Issues............................................................................ 27
    6.1 Regional Background .................................................................... 27
    6.2 Preliminary Threat Analysis ........................................................... 27
    6.3 Restricted Matters and Locally Significant species ........................ 28
    6.4 Plant Pathogens ............................................................................ 29
    6.5 Fire................................................................................................ 29
    6.6 Erosion .......................................................................................... 30
    6.7 Acidity/Salinity ............................................................................... 30
    6.8 Historical Land Use ....................................................................... 31
    6.9 Climate Change ............................................................................ 32
    6.10 Visitor Use ................................................................................... 32
7. Implementation Plan........................................................................... 33
    7.1 Purpose of the Protected Area ...................................................... 33
    7.2 Management Objectives ................................................................ 33
    7.3 Restoration Goals.......................................................................... 33
    7.5 Management Actions..................................................................... 34
    7.6 Finance and Resourcing ............................................................... 41
    7.7 Comminaction Plan ....................................................................... 41
    7.8 Monitoring and Plan Review Schedule .......................................... 41
Appendices ............................................................................................. 45
                                                                                                             3
Executive Summary                                 food trees, such as Swamp Mahogany and
                                                  Forest Red Gum.
Doonan Creek Environmental Reserve
                                                  The site is a birdwatchers paradise with over
protects a key link in the Maroochy Noosa
                                                  125 different species identified including
wallum corridor—one of the most important         many migratory birds that are dependent on
coastal habitat areas on the Sunshine Coast.      the food and shelter resources found here.
The majority of the reserve (252ha) was           Some of the migratory birds which can be
acquired through Council's environment levy       seen include the storm bird (Koel) and the
land acquisition program in 2013, creating a      channel billed Cuckoo, arriving in summer
total protected area of 334hectares of diverse    each year from as far away as New Guinea
habitat ranging from iconic coastal heath,        and South East Asia. During the winter
scribbly gum forest to melaleuca wetlands.        months other species such as the scarlet
                                                  honeyeater fly from the south during their
The reserve is located within the traditional
                                                  east coast migration. Many local bird species
boundaries identified for the Kabi Kabi people
                                                  that depend on this site also migrate from the
and the name Doonan comes from an
                                                  hinterland to the coast in winter. The brightly
Aboriginal word meaning "leaf of a tree". The
                                                  coloured noisy pitta that is found at Mary
whole reserve and surrounding landscape has
                                                  Cairncross Scenic Reserve through the
evidence of past activities of the Kabi Kabi
                                                  summer months can be found foraging for
traditional owners making this area culturally
                                                  land snails at Doonan Environmental reserve
and historically significant.
                                                  in winter.
Doonan Creek Environmental Reserve is
                                                  The reserve contains areas of open space
situated to the west of Peregian Springs within
                                                  and ecotone which add to the complexity and
the Doonan Creek drainage basin which flows
                                                  diversity of the site as well as providing
into Coolum Creek.
                                                  opportunities for community access and
There are thirteen confirmed regional             enjoyment. In particular this site is
ecosystems (RE) within the entire reserve         distinctively located in close proximity to both
area, including critically endangered (EPBC       high density and peri-urban populations.
Act 1999) subtropical lowland rainforest (RE
                                                  Therefore the reserve is categorised as a
12.3.1) found within the new levy acquisition
                                                  "bushland" environmental reserve in which
component.
                                                  the management intent is to protect and
208 terrestrial and 84 aquatic/wetland plant      enhance the sites terrestrial, riparian and
species have been identified in the reserve,      aquatic habitats while also allowing for
including the 'endangered' Emu Mountain She-      opportunities in sustainable nature based
oak (Allocasuarina emuina) and Sunshine           activities where public access is guided by
Coast Myrtle (Lenwebbia sp blackall range).       the development of a landscape design.
Fauna surveys identified 10 frog species, 13      Planning will incorporate technologies in open
reptile species, 24 different mammals, and 7      data, explore the rich cultural knowledge of
freshwater fish species, including the            the area, provide sustainable access for
'vulnerable' Wallum Froglet which was found in    enjoyment and learning and build on
the open area drains, flooded pasture and in      partnersips with the community.
the Melaleuca forest.                             This plan guides future management of the
Koalas which are listed as 'vulnerable' were      reserve over the next 10 years to ensure the
also recorded in the reserve during fauna         significant ecological values are protected
surveys and the site contains areas of Koala      and maintained.

4
1 Introduction                                      social and economic values and express the
                                                    associated management actions required to
This management plan supports Sunshine              maintain or enhance these values.
Coast Councils corporate vision "to be
Australia's most sustainable region – healthy,
                                                    1.2 Management intent
smart, and creative".                               The reserve category for this site is
                                                    "Bushland" environmetal reserve. Under this
In order to achieve this, council's Sunshine        category the management intent is to ensure
Coast Environment and Liveability strategy          the significant ecological values are protected
focuses on the preservation and enhancement         and maintained, whilst allowing for sustainable
of the natural environment and the liveability of   public access that is managed through the
the region—ensuring native plants, animals,         development of a reserve landscape design
and habitats are healthy, resilient and valued      and associated signage and purpose built
by the community. A key policy position to          infrastructure.
delivering on this outcome is that priority
habitat areas are protected, enhanced,
connected and responsive to changing
environmental conditions. This is supported
through the environment levy land
acquisition program.
Under the land acquisition program, 252
hectares of the Doonan Creek Environmental
Reserve was purchased—protecting a key
link in the Maroochy Noosa wallum corridor.
In 2015, state-owned properties to the north-
east were added to the Doonan Creek
Environmental Reserve management area—
bringing the total area to 334 hectares.
The reserve is currently managed by Council's
Natural Areas Planning team and the Natural
Area Operations team (Appendix 2a).

1.1 Purpose of the management
    plan
This Management Plan provides an adaptive
management framework which has been
developed under nationally recognised
guidelines and principles of protected area
management (Appendix 1).
The Management Plan is subject to a 10-year
review schedule underpinned by the framework
of actions, relevant monitoring and evaluation
strategies,    and    performance   indicators
described in this plan.
The purpose of this Management Plan is to
describe the reserve's ecological, cultural,

                                                                                                 5
2 Description of the reserve                          Lot 436 on CG491 (Lot 436) -
                                                       Council freehold
2.1 Location and description                          Lot 996 on CG2907 (Lot 996) -
The Doonan Creek Environmental Reserve                 Council trustee
is situated to the west of Peregian Springs
                                                      Lot 15 on SP154207 (Lot 15) -
as shown in figure 1. The reserve can be
                                                       Council trustee
accessed for maintenance via Doonan
Bridge Road, Verrierdale on the western           The terrain within the reserve is dominated
boundary and via Thomson Street in                by relatively uniform floodplain associated
Peregian Springs on the eastern boundary.         with Doonan Creek with low rises (10m
                                                  ASL) present in the western and north-
The reserve is comprised of the following
                                                  eastern sections of the reserve (Appendix
three allotments (shown in figure 1):
                                                  2c).
.

Figure 1. Doonan Creek Environmental Reserve landscape features

                                                  of the reserve into Coolum Creek. The main
2.1.1 Catchment and Landscape Context
                                                  channel of Doonan Creek enters the central
The reserve is located within the lower middle    north of Lot 436 and drains to the south-west
section of the 54 km2 Doonan Creek drainage       after traversing a large area of Melaleuca
basin, which flows from the southern boundary     swamp forest in the southern component of the
of the Noosa Shire and discharges to the south

6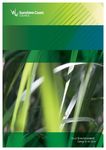 reserve. A number of artificial drainage         2.2 History and landuse
channels also occur within the reserve.          The Doonan area is the traditional land of the
In combination with other Council and            of the Kabi Kabi people. Prior to and
Queensland        Government         managed     following European settlement important
conservation reserves, the site forms a          resources were present in the reserve for
component of a north-south regional corridor     indigenous people's culture and economy,
identified in the Queensland Government          particularly in the areas of lowland forests,
Biodiversity Planning and Assessment             swamps and riverine sites along Doonan
Mapping (BPA) for SEQ (Maroochy River to         Creek (Mathew 1910; Petrie 1904). For
Elliot Heads Terrestrial Corridor) (EPA 2006)    example, the roots of the Bungwall or Swamp
(See map in Appendix 2d). The southern           Water Fern (Blechnum indicum) that occurs
boundary of Lot 436 is linked to the Noosa       extensively across the reserve were a staple
National Park.                                   in the local indigenous diet (Mathew, 1910).
The property is also mapped as a Core            To this day many remnants of the Kabi Kabi
Habitat Area in Council's Sunshine Coast         peoples land management and culture can
Biodiversity Strategy 2010 – 2020 (SCC 2014)     be seen throughout the reserve and the
and forms part of the National Estate's          surrounding landscape including pathway
Maroochy-Noosa wallum corridor (Barden           signs along Doonan Bridge road (Kerry
1998) (Appendix 2e)                              Jones, Kabi Kabi, pers comm.)
                                                 European settlement in the Doonan and
2.1.2 Land zones                                 Coolum region commenced in the 1890's
The reserve is identified under Queensland       with bullock teams used to recover the
Government RE mapping (v8) as containing         l og g e d timber and land settlement in the
the following four land zones (Appendix 2f).     vicinity of the reserve was based on
    Quaternary sandplain deposits in the        leases where conversion to freehold was
     extreme south-eastern corner of reserve     contingent       on      land       clearing
     (Land Zone 2);                              "improvement"      (Gregory    1991).   Early
                                                 cadastral mapping show that the current
    Quaternary alluvial river and creek flats   property boundaries for the reserve were
     throughout reserve (Land Zone 3);           established prior to 1920 (Figure 2a).
    Remnant tertiary surfaces +/- Cainozoic     Other early agricultural activities included
     and Mesozoic sediments on a low rise        beef production, dairying, and sugar cane
     that occurs in Lot 996 and Lot 15 (Land     and      banana       crops.      A gricultural
     Zone 9- 10); and                            development of floodplain sites in the region
    Mesozoic to Proterozoic igneous rocks       was facilitated by the construction of a
     forming low hills in the western portion    network of drains to channelize the floodplain
     of Lot 436 (Land Zone 12).                  and dry out the wetland (Windolf and Windolf
    Tertiary-early Quaternary loamy and         2004).
     sandy plains and plateaus In the            It is likely that the freehold portion (Lot 436)
     northern portion of Lot 15 (Land Zone 5)    was selected as a farming block by William
Land Zone 3 (Quaternary alluvium) is the         Hamilton in the Ninderry land reserve
most widespread geological type within the       release       of    1888.   William     Hamilton
vegetated areas of the reserve                   constructed one of the first sugar mills on his
                                                 land selection in 1893 and while early
                                                 attempts to grow sugar cane on the reserve
                                                 and in the local area failed, the mill was
                                                                                                    7
used for many years to crush arrowroot
(Gregory 1991). I n t h e 1 9 2 0 s c a n e
farming was successfully established in the
region.

Figure 2a: Map source – Moreton 40 Chain map sheet 17 north, 1920

Figure 2b: Aerial images showing land use history 1958 and 1994

Historical aerial photography indicates that        1950's (Figure 2b). Further clearing
much of the western section of Lot 436              occurred on the western margins of the
was cleared for agriculture or grazing by the       forested section of Lot 436 following the

8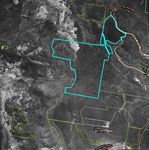 expansion      of    cane     farming.  The          manager and has not been subject to
construction      of   drains     and    the         previous land clearing for agriculture. A
channelisation of portions of the western            cleared fire trail is located within this area
branch of Doonan Creek within the reserve            and the area is adjacent to urban streets
are likely to have been associated with the          and house lots on the western margin of
expansion of sugar cane to the site in the           the Peregian Springs estate (Figure 1.)
post 1950's period. The aerial photography           The reserve has historically been situated in
indicates that few changes to the vegetation         a rural landscape comprising agricultural
cover have occurred in the period following          land and forested habitats on large rural lots.
the cessation of cane farming with the               In the early 2000's an area of dense urban
exception of developing areas of Melaleuca           development was established to the east of
and Acacia regrowth on the eastern margin            the reserve at Peregian Springs and
of the cleared non-remnant component of              development in this area is ongoing
Lot 436 (Figure 2b).                                 (Appendix 2b).
Following the loss of cane allocations in the late   The proximity of the urban area has resulted
1990's and closure of the Moreton Mill in 2004,      in some edge effects on the margin of the
the cleared areas of the reserve have been           reserve, including artificial lighting, noise
used to graze cattle.                                and weed infestations from dispersal of
State government land to the east and south of       seeds and dumping, as well as minor
the reserve was formerly held by the                 impacts from human access, domestic dogs
Queensland Department of Primary Industries          and possibly cats (P. Barden personal
as unallocated crown land and timber reserve.        observation).
A DPI research field station was established in      The fire history of the reserve is poorly
1952 on 700 hectares to the south-east of the        known. A wildfire was recorded in 2009 in
reserve (Windolf        and Windolf 2004).           t h e national park areas to the south-east
Investigations at this site in the 1950's to         and in 2017 the Peregian-Coolum Wildfire
1980's focused on the potential for establishing     impacted approximately 40% of the reserve.
pine plantations, pasture and cropping on
extensive coastal wallum areas held by the           Small Council planned burns w e r e
state government (Bryan 1973). Slash pine            undertaken in 2009 & 2013 within a small
(Pinus elliotii) infestations in the local area      (1.3 ha) asset protection zone on the
originated and spread from trial plantings in the    northern and eastern boundaries of the water
vicinity of the research station (DEH 1994).         and camping reserve. (Scheduled to be burnt
These schemes failed and following closure of        every 3-5 years). A burn also took place in
the station in 1983, state government land           the north west of Lot 15 on SP154207 in
(timber reserve and experimental farm) to the        2012, which was a dual purpose hazard
                                                     reduction and ecological burn covering 5ha.
south and east of the reserve were converted
to a range of contemporary land uses including       The vegetation present in the central and
urban      development      (Coolum     Ridges),     northern sections of Lot 436 (Melaleuca
conservation (Noosa National Park, West              and Eucalypt dominated canopy with
Coolum Section), community leases and an             regenerating gallery vine forest species in
industrial precinct (Windolf and Windolf 2004;       the mid-canopy) indicate that these areas
QPWS 1999).                                          have, until recently remained unburnt over a
                                                     long period of time.
Lot 996 is a state camping and water
reserve where Council is the trustee land

                                                                                                       9
3 Establishment Works                                     Future Directions Report (scheduled)

All   properties    purchased      under   the            Fauna and flora assessments 2014-
Environment Levy Land Acquisition Program                  2015)
receive an annual allocation of funding for          In addition to these, the Environmental
establishment works as a percentage of the           Reserves Net work manag em ent plan
purchase price from the Environment Levy             ( 2017)     provides    an   overarching
budget. This initial injection of funds covers       management framework to guide priorities
the establishment costs for a period of 3-6          and review schedules for management and
years and prepares the reserve for future            operational activities.
operational maintenance.
                                                     Doonan Creek Environmental Reserve will
Establishment works completed for Doonan             also be assessed for potential cultural
Creek Environmental Reserve to date are              values and further assessment undertaken
described in Table 1 below. It is anticipated        if required.
that due to the extent of open space recovery
                                                     The on-going planning and maintenance
required at Doonan Creek Environmental
                                                     requirements       of  Doonan   Creek
Reserve, establishment works will extend
                                                     Environmental Reserve are guided by
beyond 2018. After this the reserve will be
                                                     Council's Service Level Reserve Score,
managed by the Natural Areas operations
                                                     (rank 1-3 for each biodiversity and
team, guided by this Management Plan and
                                                     recreation score).
supporting technical documents which are also
summarised in this plan.                             The scoring matrix includes a biodiversity
                                                     and a recreational score for each reserve
The following planning reports have been
                                                     based on a range of criteria including size,
completed or scheduled, with key elements
                                                     connectivity,      significant      species,
incorporated into this management plan.
                                                     biodiversity and recreational use.
      Doonan Ck Environmental Reserve
                                                     The biodiversity score for Doonan Creek
       Regeneration    Works   Plan (Brush
                                                     Environmental Reserve is regional reserve
       Turkey Enteprises 2014)
                                                     – B1. There is currently no recreational
      Bushland Operation Assessment (BTE            score since recreation planning has not
       2014 and Hansen 2007)                         been finalised. Table 2 and 3 lists
      Fire Management Plan (2012)                   service level requirements under this
                                                     category.
      Doonan Ck Environmental Reserve
       public involvement plan (Group GSA
       2015)
      Draft Landscape Design Plan (SCC 2017)
Table 1: Status of establishment works at Doonan Creek Environmental Reserve.

     Establishment     Description                                          Status
     Activity

     Condition         Commission the preparation of a resilience based     BOA completed         2007
     Assessment        condition  assessment      (Bushland   Operational   (Lot 15 and Lot 996) and
                       Assessment - BOA) to guide management.               2014 (Lot 436 and Lot
                                                                            996)
     Restoration       Commission the preparation of a Bush Regeneration    RWP completed        2014
     Works Plan        Works Pan (RWP) to gude management.                  (Lot 15 and Lot 996)

                                                                                                    10
Weed           According to the works plan all high priority areas are     Annual works plan
Management     targeted for weed removal                                   implemented in line with
               Maintain cattle agistment in open grassed areas to          service level for this reserve
               prevent weed growth, pending ecological restoration,
               revegetation and open space planning.

Trail          Maintenance of access and fire trails                       Management trails
construction                                                               constructed and mapped on
and                                                                        Council open space layer
maintenance    Trail construction as per Landscape Design Plan             completed 2015
                                                                           Landscape planning
                                                                           underway
Access Gate    Install access gates and fencing at entrance.               Access gate and fence
and fencing                                                                installed 2013

Revegetation   Revegetate open areas which have not been                   Offset 11ha koala habitat
               designated open space.                                      planted in 2014.
               Include recommendations to address shortage of              Revegetation underway with
               fruiting rainforest trees which are necessary to maintain   annual community tree
               populations of resident and migratory bird species.         planting commenced in
                                                                           2016.
                                                                           4 305 plants including
                                                                           fruiting rainforest food trees

Signage        Install reserve signage at access points                    Signage installed 2013

Tenure         Progress perpetual protection                               Current
Protection

Values         Commission a flora and a fauna assessment at Lot            Aquatic and terrestrial flora
assessment     436 and Lot 996; Undertake Cultural heritage protected      surveys, 2014; mammals
               matters search and follow up as required with cultural;     and reptiles survey, 2014;
               heritage assessment.                                        frog and fish survey 2015;
                                                                           Avian survey 2014; cultural
                                                                           heritage protected matters
                                                                           search, 2013.

Hazards        Address following potential hazards and waste;              Bulk of iron and rubbish
removed                                                                    removed 2015;
                      Remnant of farm shed;
                                                                           Regulated waste removed
                      General farm waste and iron                         2016.

                      Broken fences and barbed wire                       Shed demolished and
                                                                           removed 2017.
                      Regulated waste (tyres and batteries)               Barbed wire fencing
                                                                           removed 2017

                                                                                                      10
                                                                                                      8
Table 2: Planning Service Levels

Category       MP              BOA        Flora       Fauna          FMP        Work Plan
                                          survey      survey
*B1                                                                              
Frequency             10 yr      5 yr      10 yr        10 yr      10 yr        5 yr
Current        Draft           Complete   Complete    Complete       Scheduled Complete
status                         2014       2014        2015           review 2016 2014

*B# = Biodiversity Class
Note: The above table provides an overview of the required planning documentation required.
SMI = Statement of Management Intent, BOA = Bushland Operational Assessment, FMP = Fire
Management Plan

Table 3: Maintenance Service Levels

Category                                              B1

Inspections                                           Monthly

Weed Management                                       Monthly

Revegetation                                          Annual

Prescribed burning – if required                      As per FMP

Fire trail management drainage/surface                Annual
maintenance

Fire trail slashing                                   4 x per year

Fuel reduced zones management                         4 x per year

Tree management                                       Annual

Urgent & hazardous matter arising                     24-48 hours

                                                                                              12
4. Reserve Values                                          4.1.1 Vegetation Communities and
                                                           Ecosystems
4.1 Ecological Values                                      Vegetation communities within the reserve
Doonan Creek Environmental Reserve                         have been assessed using existing RE
protects coastal regional ecosystems which                 mapping (Queensland Government, v8).
have been extensively cleared across the                   Mapping indicates that approximately 64.7%
Sunshine Coast.                                            (216 hectares) of the reserve is covered in
                                                           remnant vegetation comprising thirteen RE
Natural values of the reserve have been
                                                           types (Appendix 2f).
documented during a number of surveys since
Council commenced management, with data                    The mapping shows that pursuant to the
compiled in the following resources1:                      Queensland VM Act (Appendix 2f).
       Terrestrial flora assessment (Thomas                      5.3% (17 hectares) of the reserve is
        2013)                                                      mapped as an 'endangered' RE

       Birds   of    the    Doonan   Creek                       '11.6% (38 hectares) of the reserve. is
        Environmental Reserve – Avian fauna                        mapped as having a subdominant
        assessment (Barden 2015)                                   Endangered' RE

       Preliminary Assessment of mammal                          4.3% (14 hectares) of the reserve with
        and reptile fauna of Doonan Ck                             an 'of concern' RE
        Environmental Reserve (O2 Ecology                         40.3% (134 hectares) of the reserve
        2015)                                                      where REs have an 'of concern'
       An assessment of the frog and fish                         Biodiversity Status (Appendix 2f and
        habitat  values    at   Doonan     Ck                      2g).
        Environmental Reserve (Meyer 2015)                        3.7% (12.14 ha) of the reserve area
       Bushland Operation Assessment (BTE                         supports three areas of High Value
        2014 and Hansen 2007)                                      Regrowth    (HVR)    containing  an
                                                                   'endangered' RE. (Appendix 2j)
       Aquatic flora assessment (Thomas 2014)
A number of surveys and management plans                          Areas of 'least concern' and 'of
provide additional and historical information on                   concern' HVR are also present (4.65ha
species and habitats within the local area                         and 0.3ha respectively
(McFarland 1989; SKM 1989; DEH 1994;                       Ground surveys of vegetation distribution
Barden         1998;     Bergstrom         1998;           within Lot 436 and Lot 996 confirmed the
McDonald2002; EPA 2007 Meyer 2010; Rose                    presence of seven vegetation communities
et al, .2015).                                             and equivalent RE types within this portion
                                                           of the reserve (Thomas 2013) (Table 4 and
All fauna and flora data records have been
                                                           Appendix 2h).
entered into the state Wildnet database.
                                                           Regional ecosystems observed at the reserve
                                                           include:
                                                                  RE 12.3.1, which is listed as
                                                                   'endangered' under the Queensland
                                                                   Vegetation Management Act 1999 (VM
                                                                   Act) and 'critically endangered' under
                                                                   the   Environment      Protection   and
                                                                   Biodiversity Conservation Act 1999,
1 The scope of flora and fauna assessments is restricted
to Lot 436 and Lot 996 at this reserve

                                                                                                        10
                                                                                                        8
       RE 12.3.11, which is listed as 'of                             sugar cane and urban development
           concern' under the VM Act.                                      (Queensland Government 2014)).
          RE 12.3.5 is listed as 'least concern'             The remaining RE types observed within
           (VMA Class) and 'of concern'                       Lot436 and Lot 996 are 'least concern' (VMA
           (Biodiversity Status) under the VM Act.            class) and 'no concern' (Biodiversity Status)
           (RE 12.3.5 has been extensively                    under the VM Act (Table 4).
           cleared in south-east Queensland for

Table 4: Regional Ecosystems observed at Doonan Creek Environmental Reserve (Lot 436 and Lot
996)

  RE            VMA class    Short Description (Sattler and Williams         Distribution in the reserve
                /BD Status   1999; Thomas 2013)

  12.2.12       LC / NC      Closed heath on seasonally waterlogged          Approximately 3 hectares in the south-east corner
                             sand plains.                                    of the reserve.

  12.3.1        EN / EN      Gallery rainforest (notophyll vine forest) on   Confined to floodplains associated with Doonan
                             alluvial plains                                 Creek in the central north of the reserve.

  12.3.5        LC / OC      Melaleuca quinquenervia open forest on          Broad areas of the alluvial plain associated with
                             coastal alluvium                                Doonan Creek. Intergrades with RE 12.3.1
                                                                             (subdominant) in the central and north-eastern
                                                                             sections of Lot 436.

  12.3.6        LC / NC      Melaleuca quinquenervia, Eucalyptus             Limited area on the south-western reserve
                             tereticornis, Lophostemon suaveolens            boundary (Lot 436).
                             woodland on coastal alluvial plains

  12.3.11       OC / OC      Eucalyptus siderophloia, E. tereticornis,       Narrow distribution on the northern boundary of
                             Corymbia intermedia open forest on alluvial     Lot 436 and 996.
                             plains

  12.9-10.4     LC / NC      Eucalyptus racemosa woodland on                 Occurs on the slope in the north-eastern section
                             sedimentary rocks                               of Lot 996.

  12.9-10.17    LC / NC      Eucalyptus microcorys, E. racemosa, E.          Mapped as RE12.12.12 in Qld Govt. RE mapping,
                             tindaliae, Corymbia intermedia,                 however Thomas (2013) identified this area as a
                             Lophostemon confertus tall open forest on       mosaic of RE12.9-10.17 and 12.9-10.4. Isolated
                             sedimentary rocks (Thomas 2013)                 remnants located in the western pasture.

 LC = Least concern; OC = Of concern; EN = Endangered

                                                              Table 5. Sunshine Coast LGA status of RE's found
                                                              at Doonan Ck Environmental Reserve (Sunshine
More recent and comprehensive vegetation                      Coast Council biodiversity report card, 2015
assessment data has been developed for the
Sunshine Coast local government area                             RE           Poorly conserved          SCLGA
(SCLGA) based on a fine scale (LIDAR)                                         (10% adequacy at          Vulnerable (lost >70%
vegetation mapping report. This assessment,                                   SCC/SEQ)                  of pre-clear extent)
shows that four of the seven RE types found                      12.3.1       SCC/SEQ                   -
within the reserve are poorly conserved
throughout SEQ and/ or the Sunshine Coast                        12.3.6       SCC                       73
(Table 5 and Appendix 3). RE 12.3.11 has                         12.3.11      SCC                       95
had the greatest loss relative to its pre-
clearing extent with 95% cleared in the                          12.9-10.4    SCC                       79
SCLGA

                                                                                                                      14
Management Actions                                                howittiana and Philotheca          queenslandica
                                                                     (Thomas 2013).
          Undertake a detailed flora assessment at
           Lot 15 on SP154207 to verify vegetation                   208 native terrestrial and 84 native aquatic/
           communities and equivalent RE types                       wetland plant species have been identified so
           occurring there
                                                                     far at the Doonan Creek Environmental
                                                                     Reserve in 2013 – 2014, including the
4.1.2 Flora                                                          'endangered' Emu Mountain She-oak and
Two hundred and eight (208) native flora                             Sunshine Coast Myrtle.
species in eighty-one (81) families were
                                                                     A number of additional listed 'threatened'
recorded     during    the    terrestrial flora
                                                                     and 'near threatened' plant species have
assessmentat Lot 436 and Lot 996 (Thomas
                                                                     been reported from areas to the north and
2013). Twenty-three (23) exotic species were
                                                                     east of Lot 996 (McDonald 2002), including
also identified in this portion of the reserve
                                                                     Symplocos harroldii ('near threatened') and
(Thomas 2013).
                                                                     Acronychia littoralis ('endangered'). The
An assessment of the aquatic flora at Lot                            status of these species in the local area
436 and Lot 996 identified eighty-four (84)                          remains unknown and they were not
aquatic/ wetland native flora species and                            observed during recent surveys of the
ten (10) aquatic/ wetland weed species                               reserve (Thomas 2013).
within Lot 436 and Lot 996 (Thomas 2014).
Appendix 4 lists all flora species found in
this portion of the reserve to date.                                    Management Actions

The     area    supports    two     observed                               Undertake a detailed flora assessment at
'threatened' plant species that are listed                                  Lot 15 on SP154207 to verify vegetation
                                                                            communities and equivalent RE types
under the EPBC Act 1999 and the                                             occurring there
Queensland Nature Conservation Act 1992
(NC Act) (Table 6). Other significant species
recorded are Acacia flavescens, Myrsine

Table 6: Listed 'threatened' plant species found at Doonan Creek Environmental Reserve

 Common Name                      Scientific Name                                      Status
 Emu Mountain She-oak*            Allocasuarina emuina                                 Endangered (EPBC Act)
                                                                                       Endangered (NC Act)
 Sunshine Coast Myrtle            Lenwebbia sp. 'Blackall Range'                       Endangered (NC Act)
                                  (P.R.Sharpe 5387)
* A. emuina is now treated as a synonym of A. thalassoscopica (Rose et al. 2015

4.1.3 Fauna                                                                      13 reptile species
Field surveys conducted over spring and                                          125 bird species
summer in 2014 – 2015 at Lot 436 and Lot
996 identified 179 native vertebrate fauna                                       16 ground dwelling, scansorial and
species, comprising the following numbers of                                      arboreal mammal species
species in each of the major terrestrial fauna                                   8 bat species
groups.
                                                                                 7 freshwater fish species
            10 amphibian species

                                                                                                                       10
                                                                                                                       8
Environmental Reserve are shown in Table 7
Appendix 5 lists all current fauna records for
                                                      below.
the reserve. Details of the status of listed
'threatened' species recorded at Doonan Creek         All fauna records have been added to the
                                                      Queensland government Wildnet Database.

Table 7: Listed 'threatened' fauna species known to occur at Doonan Creek Environmental
Reserve and adjacent habitats

  Common          Scientific Name      NC Act    EPBC    Record Locality                  Source
  Name                                           Act

  Doonan Creek Environmental Reserve – Confirmed Records

  Wallum          Crinia tinnula       Vu                Flooded pasture, drains and      Meyer (2015)
  Froglet                                                regrowth, western reserve
                                                         RE 12.3.5 south-eastern
                                                         reserve
  Koala           Phascolarctos        Vu        Vu      RE12.3.5/12.3.1 northern         O2 Ecology (2014)
                  cinereus                               central reserve
  Existing Records Adjacent Areas

  Wallum          Litoria              Vu        Vu      East of the reserve (Peregian    McDonald
  Sedgefrog       olongburensis                          Springs area)                    (2002)
  Wallum          Litoria freycineti   Vu                East of the reserve (Peregian    McDonald
  Rocketfrog                                             Springs area)                    (2002)
  Glossy          Calyptorhynchus      Vu                Open forest to the east of       McDonald
  Black-          lathami                                Lot 996 (Peregian Springs)       (2002)
  cockatoo
  Ground          Pezoporus            Vu                West Peregian section, Noosa     DEH (1994)
  Parrot          wallicus wallicus                      National Park (1994)

  Powerful        Ninox strenua        Vu                Open forest to the east of Lot   McDonald
  Owl                                                    996 (Peregian Springs)           (2002)
  Koala           Phascolarctos        Vu        Vu      RE12.9-10.4 north-eastern        McDonald
                  cinereus                               reserve margin adjacent to       (2002)
                                                         Lot 996
  Grey-           Pteropus                       Vu      West Peregian section, Noosa     DEH (1994)
  headed          poliocephalus                          National Park (1994)
  Flying-fox
  Swamp           Tenuibranchiurus     En                Regional records in wallum
  Crayfish        glypticus                              habitat (RE 12.2.12/12.3.5)

  Tusked          Adelotus brevis                Vu      Regional records                 Doonan area
  Frog                                                                                    (Queensland
                                                                                          Museum)

                                                                                                       16
The Australian government draft recovery plan         grazed pasture and regrowth Melaleuca
for     Grey-headed       Flying-fox    (Pteropus     habitat in the western section of Lot 436
poliocephalus) (2017), notes that the primary         (Meyer 2015). The Wallum Froglet was also
threat to the survival of this species is loss and    calling in flooded Melaleuca woodland (RE
degradation of foraging and roosting habitat.         12.3.5) in the south-eastern section of the
Key recovery actions under this plan are to           reserve in January 2014 (P. Barden personal
"identify, manage and secure key foraging and         obs.). The 'vulnerable' Koala. (Phascolarctos
roosting habitat". This action is also included in    cinereus) occurs in tall open forest (RE
Councils Regional Flying Fox Management               12.9-10.4) in the north-east section of the
Plan to encourage populations of Flying-fox to        reserve (Lot 996) (McDonald 2002), and has
move out of the urban roost sites where their         been recorded in core areas of the reserve
habitat footprint is diminished through various       where important Koala food trees such as
roost management actions.                             Swamp Mahogany (Eucalyptus robusta)
                                                      and     Forest     Red    Gum     (Eucalyptus
Sunshine Coast Council has developed a
                                                      tereticornis) occur in RE 12.3.5 on the
flying fox habitat map showing the vegetated
                                                      Doonan Creek floodplain (O2 Ecology 2014).
areas of Doonan Creek Environmental
                                                      Barden (2014) provides a review of the
Reserve are suitable flying-fox habitat that is
                                                      significance    of    the   Doonan     Creek
low conflict (>300m from occupied buildings),
                                                      Environmental Reserve for migratory birds,
as shown in the appendix 2l map. It is
                                                      including regional, altitudinal, east coast
therefore noted that for the protection of the
                                                      and extra-limital migrants (see Table 8 and
vulnerable Grey-headed Fying-fox, any
                                                      9). A number of winter migrant birds,
potential foraging and roosting sites within the
                                                      including species involved in east coast
reserve will be protected and—where
                                                      migration from southern to northern
appropriate—enhanced.
                                                      Australia and birds that move from higher
 Two listed 'threatened' fauna species are            altitudes to the coastal lowlands during
known to occur in this reserve, including the         winter months, were more abundant within
'vulnerable' Koala and Wallum Froglet.                the reserve during the cool season surveys
                                                      (Barden.2014).
The 'vulnerable' Wallum Froglet (Crinia
tinnula) was recorded in drains, flooded

Table 8: Listed Migratory and Marine species (EPBC Act) at Doonan Creek Environmental Reserve

   Common Name               Scientific Name            EPBC Act 1999      Habitat/RE Type

   White-throated            Hirundapus caudacutus      Migratory/Marine   Aerial/RE 12.3.5
   Needletail
   Rainbow Bee-eater         Merops ornatus             Marine             Acacia regrowth, 12.2.12, 12.9-
                                                                           10.14, 12.3.1, 12.3.5

   Cattle Egret              Ardea ibis                 Marine (JAMBA)     Pasture

   White-bellied Sea-        Haliaeetus leucogaster     Marine             Pasture, 12.3.1
   eagle

                                                                                                   10
                                                                                                   8
Table 9: Migration systems for birds recorded within the Doonan Creek Environmental Reserve

 Season         Warm season                  Cool season east          Cool season               Regional Nomadic
                migrants                     coast migrants            altitudinal migrants      Species

 Migration      Northern Australia/          East coast migration      Move between higher       Move between
 System         Extra-limital (e.g.          system, moving from       altitude habitats (e.g.   habitats and areas in
                NewGuinea,                   south-eastern Australia   Blackall and              response to
                                                                       Conondale Ranges)
                W allacea, Eurasia).         to SEQ during the cool                              availability of
                                                                       and coastal lowlands.
                Absent or at low             season                    Disperse to SEQ           resources (e.g.
                abundance during the                                   lowland habitats during   flowering events)
                cool season period in                                  cool season
                SEQ

 Examples       Channel-billed Cuckoo        Yellow-faced              Noisy Pitta Rose Robin    Rainbow Lorikeet
 of bird        Cicadabird Spangled          Honeyeater Scarlet        Golden Whistler Brown     Scaly-breasted
 species        Drongo Rainbow Bee-          Honeyeater Eastern        Gerygone Green            Lorikeet Brown
 recorded                                                              Catbird Eastern
                eater Eastern Koel           Spinebill Silvereye                                 Honeyeater White-
                                                                       Spinebill Satin
 within the     White-throated               Spotted Pardalote                                   cheeked Honeyeater
                                                                       Bowerbird
 reserve        Needletail                   Rufous Whistler Leaden
                                             Flycatcher Rose Robin

Summer migrant birds that were present                        olongburensis) from the Peregian Springs
within the reserve include species that                       area (McDonald 2002). The 'vulnerable'
migrate to northern Australia or New                          (EPBC Act) Grey-headed Flying- foxes
Guinea/Wallacea during the SEQ winter                         (Pteropus poliocephalus) is likely to feed on
(Barden 2014).                                                flowering and fruiting trees in forested
                                                              sections of the reserve and has been
                                                              recorded in the West Coolum Section of
                                                              Noosa National Park (DEH 1994)
                                                              Closed heathland (RE 12.2.7) in the West
                                                              Coolum Section of the Noosa National Park
                                                              formerly supported a population of the
                                                              'vulnerable' Ground Parrot (Pezoporus
                                                              wallicus) (DEH 1994), however this species
                                                              has not been observed in this area during
                                                              recent surveys.
Rainbow Bee-eaters at Doonan Ck Enviroronmetal Reserve        Fire management is an important factor in
                                                              managing Ground Parrots, with the species
The reserve also contains suitable habitat
                                                              thought to be excluded from areas that
for additional listed 'threatened' and 'near
                                                              remain unburnt for long periods of time
threatened fauna species and a number of
                                                              (McFarland 1989).
these have been recorded in adjacent
habitats. These include records of the                        There is suitable habitat within the reserve for
'vulnerable' Powerful Owl (Ninox strenua),                    other listed 'threatened' species that are known
Glossy Black- cockatoo (Calyptorhynchus                       to occur in the region, including the
lathami),    Wallum      Rocketfrog   (Litoria                'vulnerableTusked Frog (Adelotus brevis)
freycineti) and Wallum Sedgefrog (Litoria

                                                                                                                18
and the 'endangered' swamp                   Crayfish   habitats favoured by species such as the
(Tenuibranchiurus glypticus)                            Wallum Froglet and Ground Parrot.

 (Management Actions
         Undertake     measures   to                   The reserve supports an area of regionally
          protect and enhance Wallum
                                                        uncommon riparian and floodplain forest
          Froglet populations
                                                        habitats that have been preferentially
         Consider the requirements of Koala            clearedin SEQ. These habitat features include
          when undertaking revegetation/
          offset programs ie. Include locally
                                                        areas of open forests on low rises,
          occurring Koala food trees (e.g.              uncommon floodplain swamp forest with vine
          Eucalyptus      microcorys,     E.            forest elements, riparian gallery vine forests
          tereticornis and E.propinqua) in              and instream habitat along drainage lines,
          tree planting
                                                        and areas of Melaleuca and heathland
        Undertake fire management planning in          typical of coastal wallum.
         heath areas to potentially create
         conditions suitable for Ground Parrots, in      Management Actions
         consultation with QPWS
                                                             Identify and protect remaining habitat trees
        Undertake ground parrot surveys to                   and large hollow logs from fire damage
         check for recruitment following 2017
         wildfire                                            Preserve ecotone habitat by maintaining a
                                                              dynamic edge through ecological
        Undertake      freshwater     invertebrate           processes.
         surveys targeting endangered swamp
         crayfish (Tenuibranchiurus glypticus)

        Protect and enhance flying fox roosting
         habitat.

4.1.4 Habitat
The reserve is identified as Core Habitat under
the Sunshine Coast Biodiversity Strategy 2010
- 2020 and a range of regionally significant and
uncommon species found within the reserve
are dependent on the habitat characteristics
protected by the reserve.
The reserve represents an important
component of a regionally significant habitat
corridor that provides a link between habitats
along the Noosa River to the north and
Maroochy River to the south (Barden 2014).
Areas of the reserve, including open forest
mapped as RE 12.9-10.4, support old growth
canopy trees with large numbers of hollows
and fissures that represent important roost
andnest habitat for wildlife. This includes
suitable Koala food trees (e.g. Eucalyptus
robusta     and   Eucalyptus     tereticornis),
rainforest and ecotonal habitats required for
                                                         Mature Scribbly Gum (Eucalyptus racemosa)
rainforest birds, and heath and wallum
                                                         with numerous hollows (Image P Barden)

                                                                                                         10
                                                                                                         8
4.2 Cultural and Social Values                          4.2.2 Ecological Restoration
                                                        The condition of remnant habitat with the
4.2.1 Indigenous
                                                        reserve is generally rated as 'very good'
Doonan Creek Environmental Reserve is                   to 'good' under Council's         Bushland
located within the native title application area        Operation      Assessments          (BOAs).
boundary of the Kabi Kabi People2.                      Establishment    works     have    included
At the time of purchase there were no                   mapping and control of weeds targeting
Aboriginal cultural heritage sites recorded in          areas with high resilience and forest edge
the State Aboriginal Cultural Heritage                  management.
Database or Register for Lot on plan                    Balance areas of the reserve (non-remnant)
15SP154207, 436CG491, 996CG2907 and                     are dominated by open pasture and Acacia
1P242443. However, the absence of recorded              regrowth. A component of this area is currently
Aboriginal cultural heritage may simply reflect         the subject of a revegetation project being
a lack of cultural heritage surveys in this area.       undertaken as a biodiversity offset and further
In areas of the Doonan Creek Environmental              offset revegetation is planned for additional
Reserve which are undeveloped and                       areas. The development of an artificial wetland
undisturbed, there is potential for unrecorded          is under investigation.
Aboriginal cultural heritage to be present.
All Aboriginal cultural heritage is protected
under the Queensland Aboriginal Cultural
Heritage Act 2003, and penalties can apply
forany harm caused. The legislation applies
a cultural heritage duty of care whereby any
person carrying out an activity must take all
reasonable and practical measures to ensure
the activity does not harm Aboriginal cultural
heritage. To assist in meeting this duty of care,
there are Aboriginal Cultural Heritage Act 2003
Duty of Care Guidelines that should be
followed. It is a requirement under these
guidelines for the relevant aboriginal party to be
consulted prior to any works that will cause
ground disturbance in a previously undisturbed
area.

    Management Actions

        Consult Kabi kabi First nation prior to
         any works that will cauise ground
                                                        Community event planting rainforest fruiting trees for birdlife
         disturbance in a previously
         undisturbed area.
                                                        4.2.3 Eco-recreation
                                                        There is no existing recreational infrastructure
                                                        in the Doonan Creek Environmental Reserve.
                                                        There are no existing trails or access roads
                                                        other than a gravel roadway accessing the
2QC13.03 – QUD280/2013, Kabi kabi First Nation,
                                                        western pasture areas and fire trail on the
Queensland South native Title Services Limited, Level
10, 307 Queens St, Brisbane, Q 4000.

                                                                                                                          20
eastern side via Thomson Street (Appendix            Management Actions
2h).
                                                         Investigate the potential for access
The reserve is located immediately to the west            and other infrastructure, including
of high density urban development at Peregian             boardwalks and bird hides
Springs and Coolum Ridges, with an estimated             Investigate potential for constructed
population exceeding 4000 (2011 census                    wetlands and associated ecotourism/
data). The proximity of the reserve to this urban         environmental education
                                                          infrastructure in non-remnant habitat
area indicates that recreational use could be             in the western section of the site
considered, with a caveat that the ecological
                                                         Provide opportunities for public
significance of the reserve should direct uses
                                                          involvement in restoration of non-
to be designed with consideration to the                  remnant areas of the site where
sensitivity and significance of the habitats and          appropriate
species protected in the reserve (Appendix               Promote partnerships with
2h).                                                      organisations to facilitate ongoing
                                                          research and data collection within the
There is a high risk to habitats and wildlife             reserve
within the reserve from increased access by
recreational users, for example through direct
disturbance by humans, increased presence           4.2.3 Reserve category
of domestic pets (particularly dogs), spread of     The reserve is identified as category
weeds and pathogens and unplanned ignition          'Bushland Reserve', which is one of the five
of fires. North-eastern components of the           categories used       for    the     coordinated
reserve are likely to be particularly vulnerable    management and promotion of the reserve
due to the close proximity of densely settled       network. The 'Bushland Reserve' category
urban areas (Peregian Springs). Recreational        reflects the extent of open space which is
use opportunities could be investigated for         more resilient to external impacts and may
components of the western non-vegetated             support various unsupervised nature based
areas of the reserve. An area of the western        activities based on the outcomes of the
non-remnant habitat would be suitable for the       landscape design. Reserve categories are
construction of an artificial wetland, which        described in more detail in the Environmental
could act as a local hub facilitating bird          Reserves Master Management Plan 2017 –
watching and environmental education.               2027. Appendix 6 provides evaluation of
The Sunshine Coast Council Open Space               potential reserve categories for this site
Strategy 2011 includes a community hub to
the east of the reserve at Peregian
                                                    4.3 Economic Values
Springs, and there are two Future Open              Conservation of natural values at the Doonan
Space Recreational Parks and one Future             Creek Environmental Reserve may contribute
District Sports Groundfacility nominated by         to the local and broader economy. Sunshine
the strategy within 2km of the reserve              Coast natural areas represent a major draw-
(Appendix 2l). Two Local Recreation Park            card for tourism, including opportunities for
upgrades are identified within this zone to         nature-based tourism. Habitats preserving
the east of the reserve.                            biodiversity can also attract wildlife enthusiasts
                                                    and bird watchers from within and beyond the
There are currently seven existing local area
                                                    region.
recreation parks and numerous amenity
reserves in the Peregian Springs area. Four         Tourism and hospitality are key industries on
educational facilities are located to the east of   the Sunshine Coast, contributing $1,078.7
the reserve.                                        million to the local economy and employing
                                                    15% of the labour force (2013/2014). In

                                                                                                    10
                                                                                                    8
addition, protection of floodplain vegetation               urban areas that may impact wildlife and
may indirectly contribute to commercial and                 habitat condition in the reserve include
recreational fisheries by improving water                   domestic animals (cats and dogs), drainage,
quality in the lower Maroochy catchment                     sedimentation, water quality, weeds, plant
                                                            pathogens, water pollution (nutrients and
                                                            other chemicals), waste dumping, light
                                                            pollution and noise pollution.
                                                            Community land uses for land to the south and
                                                            south-east of the reserve currently present
                                                            amenity issues (noise) in the reserve

                                                             Management Actions

                                                                 Review BOA every 5 years (See Figure 3
                                                                  below)
Doonan Ck Environmental reserve community field day 2017.        Review Regeneration Works Plan
                                                                  every 5 years
 Management Actions
                                                                 Subsequent BOA and Regeneration
       Investigate potential for this reserve                    Works Plan to cover whole of
        to be used for environmental                              reserve
        education and low impact eco-
        tourism (e.g. birdwatching

4.4 Condition of the Values                                 Brush turkeys are Natures Bush regenerators-
Bushland Operation Assessments (BOAs)
were completed at Lot 15 and 996 in December
2007 and at Lot 996 and 436 in February 2014
(Figure 3 and Appendix 2m). The BOA
provides a vegetation condition assessment
tool used by Council to guide bush restoration
activities. The condition of the majority of
bushland assessed in 2014 is 'very good'
(56%) to 'good' (8.5%).
Other areas rated by the 2014 BOA are
moderate (2.4%), poor (4.5%) and very poor
(2.2%). Cleared areas that have been retained
as pasture in the western section of the reserve
are excluded from the BOA assessment
Factors     potentially   influencing     the               Natures Bush Regenerator (Brush turkey
ecological condition of bushland include the                captured by a camera trap on Doonan Creek
presence of cattle in the western portion of                Environmental Reserve Image P Barden)
Lot 436, the presence of historical artificial
drainage networks within the reserve and
the potential for edge effects where the
reserve is located in close proximity to
urban areas on the north eastern reserve
boundary. Potential impacts from adjacent

                                                                                                           22
Figure 3. Bushland Operational Assessment May 2016 (Lot 436 and Lot 996) and December 2007 (Lot 15)
5. Bioregional landscape                                  5.3 Local Planning Context
  Context                                                 The area falls within the Sunshine Coast Council
The bioregional landscape descriptions which              Planning Area. Under the Sunshine Coast
have been included here may be used to                    Planning Scheme 2014 the conservation values
support any future recognition of this reserve            of this reserve have been identified and
as part of a national reserve system3                     protected.

5.1 IBRA                                                  5.3 CAR Contribution
Interim Biogeographic Regionalisation for                 Comprehensive: There are thirteen Queensland
Australia (IBRA) is endorsed by all levels of             Government mapped regional ecosystems at
government as a key tool for identifying land for         Doonan Creek Environmental Reserve that are
conservation. Australia's landscapes have                 included in the SEQ bioregion and SEQ04
been classified into 89 large geographically              Sunshine Coast – Gold Coast Lowlands IBRA
distinct bioregions based on common climate,              sub-region.
geology, landform, native vegetation and                  Adequate: The reserve comprises approximately
species information. Under the latest IBRA (7),           230 hectares of remnant and regrowth
Doonan Creek Environmental Reserve is                     vegetation, with the majority of the vegetation
located in the South-east Queensland                      assessed as being in 'good' to 'very good'
bioregion (no 74) which has a total area of               condition. This indicates that the remnant
7,804,921 hectares. 13.1% of the SEQ IBRA                 habitats within the reserve have a high level of
region is protected in reserves and 13.98% of             resilience and will require lower levels of
the Sunshine Coast / Gold Coast Lowlands                  management intervention to maintain habitat
subregion (SEQ04) that includes the site is               quality.
protected in reserves (Commonwealth of                    The reserve provides important regional links
Australia 2012).                                          between other bushland reserves and regionally
                                                          significant habitat corridors. The reserve
5.2 Catchment
                                                          contributes to ecological viability for flora and
The reserve is located within the Maroochy                fauna populations, species and ecological
River Catchment on the lower middle section of            communities.
the 54 km2 Doonan Creek drainage basin,
                                                          Representative: The regional ecosystem types
which flows from the southern boundary of the
                                                          present within the Doonan Creek Environmental
Noosa Shire and discharges to the south of the
                                                          Reserve provide a representation of the pre-
reserve into Coolum Creek (Barden 2014). The
                                                          clearing landscape that previously covered the
main channel of Doonan Creek enters the
                                                          coastal lowlands of the Sunshine Coast and the
central north of Lot 436 and drains to the south-
                                                          broader South- east Queensland region. The
west after traversing a large area of Melaleuca
                                                          reserve preserves an important mosaic of
swamp forest in the southern component of the
                                                          habitats, including 'endangered' riparian vine
reserve. A number of artificial drainage
                                                          forests, floodplain forests dominated by
channels also occur within the reserve
                                                          Melaleuca, forest red gum, swamp mahogany
(Appendix 2b).
                                                          and Lophostemon (with uncommon vine forest
                                                          mid- canopy elements), open eucalypt forests
                                                          and heathlands. A number of these habitats are
                                                          poorly conserved in the SEQ component of the
                                                          National Reserve System

3 Australian Government, 2009, Australia's Strategy for
the national reserve system, 2009 – 2030.
  34
6. Management Issues                                       at Doonan Creek Environmental Reserve, will
                                                           play an important role in protecting ecological
6.1 Regional Background                                    function and associated biodiversity for SEQ.
The SEQ region is the most densely populated               6.2 Preliminary Threat Analysis
part of Queensland, experiencing rapid growth
                                                           Throughout the establishment phase of
over the previous two decades (Ambrey and
                                                           works undertaken on this reserve, a
Fleming, 2011). The SEQ bioregion has been
                                                           range of risks have been identified which
identified as an area which is at a critical
                                                           may affect Council's capacity to protect and
threshold, where increased development
                                                           restore biodiversity values of this reserve if
throughout the urban footprint is likely to lead
                                                           these are not addressed.
to increasing loss and degradation of remaining
ecosystems and their fauna (Peterson et al.                Table 10 highlights the corresponding
2007).                                                     opportunities proposed to address each of the
                                                           threats identified for the reserve.
Therefore the restoration and recovery of
significant habitat corridors, catchments, and
remnant vegetation, such as that which occurs

  Table 10: Summary of reserve management risks and opportunities

  Risks                     Opportunities

  Myrtle rust infestation      Partnerships with Queensland Herbarium and Myrtle Rust researchers (eg. Garry
  on Lenwebbia sp.              Thomas)
  Blackall Range

  Trail network                Proactive planning through landscape design process
  impacting
  sensitive
  ecological areas
  Lack of fruiting             Planting rainforest fruit trees
  plants for migratory
  and seasonal birds

  Fire management              Ground Parrot and fire history research (eg. Partnership with Angus Collins
  required for listed           from Southern Cross University)
  'vulnerable' ground
                               Acquisition of adjoining properties to enable joint fire management with QPWS
  parrot habitat

  Pinus sp. In south-east      Partnerships with QPWS

  Wallum Froglet habitat       Plant areas of surface water with native sedges to provide frog embryos and
  degraded by exotic            larvae with more cover from predatory fish (Meyer 2015)
  fauna including cattle
                               Plant breeding ponds in sandy, low-nutrient soil areas (Meyer 2015)
  and Mosquitofish
                               Exclude cattle from important habitat areas (Meyer 2015)

                                                                                                            35