IMAGINING THE FUTURE MOTIVATING YOUNG MINDS TO EMBRACE CHANGE - Bimtech
Page content transcription
If your browser does not render page correctly, please read the page content below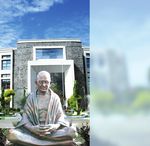 INFORMATION BULLETIN 2021
    IMAGINING
    THE FUTURE

x
        INDUSTRY 4.0

                       MOTIVATING YOUNG
                       MINDS TO EMBRACE
                       CHANGE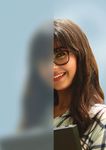 OUR VISION
             Developing ethical leaders
             with entrepreneurial and
             global mindset striving for
             sustainablility and
             inclusive growth

                    REIMAGINING THE FUTURE
IMAGINING           Today's business leaders have to keep pace
                    with a new universe driven by constant
THE FUTURE          change, new technology and innovative
                    ways of thinking. The emerging future
                    requires rule-breaking concepts, skills and
                    tools of innovation that sharpen one's ability
                    to discover new insights, spot unexploited
                    opportunities, and generate novel business
                    ideas.

                    At BIMTECH we focus on building
                    competencies required for embracing this
                    change – on being prepared for disruption
                    before it comes, on learning how to tap into
                    creativity and innovation as humans and
                    machines converge in an era of exponential
                    progress. Our courses enable you to develop
                    the strategic competencies and skills you
                    need to drive the future.

                    Here you will learn not only how smart
                    technologies work, but also how companies
                    can tap into the biggest consumer trends of
                    the decade.

                    The world is changing. The pace is frenetic.
                    At BIMTECH you will discover innovative
                    ways to conquer the changing universe
                    while keeping your focus on the basics.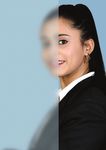 CON
            TENT

                                                                                    I     N         S     I      D       E
EQUIVALENCE WITH
MBA        DEGREE                   RANKED 6th                           Message From The Chairperson | 02

OF ALL 4 PGDM PROGRAMMES            AMONG TOP PRIVATE B-SCHOOLS          Welcome Message From The Director | 03
                                    IN INDIA - (NHRDN-SHINE (HT MEDIA)
FROM ASSOCIATION
                                    MANAGEMENT INSTITUTE RANKING 2019)   Our Core Team | 03
OF INDIAN UNIVERSITIES (AIU)

                                                                         About The Institute | 04
A+ Grade                            ACCREDITATION BY
                                    NATIONAL BOARD OF ACCREDITATION
                                                                         Enabling IT Infrastructure for Digital Class | 05
Institutional Accreditation
by NAAC (UGC)

GLOBAL
                                    NBA
                                    for all 4 PGDM Programmes
                                                                         Post Graduate Diploma in Management (PGDM) | 06

                                                                         PGDM (International Business) | 10

                                    BIMTECH ACHIEVED CATEGORY-I
                                                                         PGDM (Insurance Business Management) | 14
RECOGNITION
First Indian B-School to get
BSIS (Business School Impact
                                    GRADED                               PGDM (Retail Management) | 18
System) Label from EFMD, Brussels
                                    AUTONOMY                             PGDM (Executive) | 22
                                    from AICTE in 2020
INTERNATIONAL                       among 400 PGDM Institutions          Fellow Programmes | 24
ACCREDITATION
                                                                         Our Resources-The Mentors | 26
Reached an advanced                 INTERNATIONAL
stage, likely to get
AACSB (USA) Accreditation by 2021   PARTNERS                             Centre for International Affairs | 28

                                    AND ALLIANCES                        Student Clubs & Conduits | 31
FOUNDED IN                          Tie-ups with 64 foreign B-Schools
                                    and Universities, International

1988 BY
INDIA'S Leading
                                    Institute of Business Analysis
                                    (IIBA)-Canada, Chartered
                                    Insurance Institute (CII)-UK,
                                                                         Centre for Corporate Relations | 32

                                                                         Sector-wise Final Placements & Summer Internship | 33
Business House                      Life Office Management
Basant Kumar Birla                  Association (LOMA)-USA               Some of Our Leading Corporates Offering Summer Internship | 34
G R O U P
                                                                         Some of Our Leading Recruiters Offering Final Placement | 35
                                    REGIONAL DIVERSITY
FULLY
RESIDENTIAL
                                    Students from
                                    25 STATES
                                                                         Some of Our Distinguished Alumni | 36

                                                                         Thought Leaders @ BIMTECH | 38

GREEN CAMPUS                                                             Campus Facilities | 40
with state-of-the-art
infrastructure                      60+ FACULTY                          Corona Virus Prevention | 43
                                    members, 70% faculty
Strategically located in the        with Ph. D degree, including         Admission @ BIMTECH | 44
National Capital Region,            some with IIT/IIM background
Delhi (NCR) which is a hub          having worked in Industry            Important Regulations | 48
of major recruiting companies       up to CXO positions

                                                                                                                  www.bimtech.ac.in | 01

Educa on is not the learning of facts.
                                                                                 It's rather the training of the mind to think. - Albert Einstein
                                                                                                                                                                  ,,
                                                                                 Covid-19 or post – Covid-19, the above lofty dictum would hold true at
                                                                                 all times. But the overwhelming reality today is the massive change
MESSAGE FROM THE                                                                 brought about by the sudden onset of Covid-19 and its impact on
                                                                                 institutions and individuals. We, at BIMTECH, I am glad to inform you,

  CHAIRPERSON                                                                    were able to face the challenges posed before us by this Black Swan
                                                                                 event successfully. In the process, we have adapted ourselves to
                                                                                 imparting cutting edge management education to our students online,
                                                                                 assess their performance online, impart skills training online and prepare
                                                                                 them for great careers in corporates or in their own ventures or start-ups.

                                                                                 By the time your batch reports to our campus, we may be on to the latest
                                                                                 trend in academic delivery, ie, blended learning, a fine combination of
                                                                                 classroom plus online academic delivery, which is adopted by world's
                                                                                 best universities as well as IIMs and IITs in India.

                                                                                 Change, any change for that matter, is threatening at first, but by
                                                                                 studying all about it from the past, consulting peers, experts and
                                                                                 stakeholders, we have been able to arrange the campus life and
                                                                                 academic delivery in the best interests of our students. We have also
                                                                                 been able to tick all the right boxes whether it be the final placements,
                                                                                 summer internships, extra-online certifications required for industry 4.0
                                                                                 solutions from world class institutions or now, admission for the new
                                                                                 batch.

                                                                                 Simultaneously, we are proud to have set-up new standards of service to
                                                                                 the society in times of distress which occurred few months ago through
                                                                                 our CSR initiatives rendered by our Birla Vidya Niketan and Chirayya
                                                                                 project in the nearby rural areas.

                                                                                 I have, indeed, great pleasure in welcoming you, the bright sparks of
                                                                                 Batch 2021-23, to our beautiful, ever-happening, verdant campus to work
                                                                                 unitedly for the betterment of all our stakeholders and the society.

                                                                             Smt. Jayshree Mohta

                              Shri A.K. Agarwala                                    Dr. Ajit Ranade                                     Shri G.N. Bajpai
                              Chairman, Business                                    Group Executive President                           Ex-Chairman, SEBI and
                              Review Council, Aditya                                & Chief Economist,                                  LIC, Mumbai
                              Birla Management                                      Aditya Birla Group,
                              Corporation, Mumbai                                   Mumbai

         Prof Rajiv Kishore                            Shri Sakate Khaitan                                      Shri Vikash Kandoi
         Dubey                                         Senior Partner, Khaitan                                  Director, Royal Touch
                                                       Legal Associates,                                        Fablon (P) Ltd.,
         Former CMD,                                   Mumbai                                                   Kolkata
         Canara Bank

                              Dr. H. Chaturvedi                                      Dr. Anupam Varma                                   Shri Alok Gupta
                              Director,                                              Dy. Director &                                     Director, Pyramid Cyber
                              BIMTECH                                                Dean (Academics)                                   Security & Forensic
                                                                                     BIMTECH                                            (P) Ltd., New Delhi

        Dr. Manosi
        Chaudhuri
        Professor,
                                                                                                          BOARD OF
        BIMTECH
                                                                                                     GOVERNORS

02 | www.bimtech.ac.in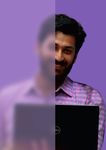 WELCOME MESSAGE FROM THE

   DIRECTOR                                       The pandemic Covid-19 has ensured that the world will never
                                                  be the same again. Someone said the other day how he
                                                  wished that we could cancel the year 2020 itself!

                                                  But challenges are a reality of life which cannot be wished
                                                  away! As practitioners, we met the altered conditions head
                                                  on. Systems were strengthened and fine-tuned to deliver
                                                  seamless online delivery of interactive classes across India.
                                                  Our faculty colleagues, Information Technology infrastructure,
                                                  operating personnel and supporting administrative staff,
                                                  upgraded their skill set to cater to the requirements of
                                                  students. Perfect arrangements for session delivery, feedback
                                                  and examination online are progressing well.

                                                  BIMTECH's strength is its agile response to changes in
                                                  environment to ensure that our students get the highest
                                                  standard of education that they expect from us. Come, let's
                                                  build on this! You will experience all this when you will be in
                                                  our campus.

                                                  Looking forward to meeting each one of you in our Campus
                                                  and with the best wishes.

                                                  Dr. H. Chaturvedi

                           Dr. Anupam Varma                              Dr. A. Sahay
                           Dy. Director &                                Dean
                           Dean (Academics)                              (Research)

          Dr. K.C. Arora                         Prof. Kishore
          Registrar                              K. Sinha
                                                 Dean
                                                 (Executive Education)

                                                           ,
                                                           ,

                           Prof. K.R. Chari      OUR       ,
                                                           ,

                                                 CORE TEAM
                           Dean
                           (Student Welfare
                           & Support Services)

                                                                                           www.bimtech.ac.in | 03

ABOUT
   INSTITUTE

The Birla Institute of Management Technology (BIMTECH) was
established in 1988 under the aegis of the Birla Academy of
Art and Culture. Late Basant Kumar Birla, Ex-Chairperson of
the Basant Kumar Birla Group of Companies and Late Sarala
Birla, were the founders of BIMTECH. The Institute is governed
by an eminent Board of Governors mostly drawn from the top
echelons of industry. The Institute is supported by the Basant
Kumar Birla Group and Aditya Birla Group of Companies.

04 | www.bimtech.ac.in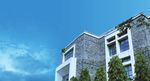 ENABLING IT INFRASTRUCTURE
BIMTECH undertook several initiatives to enable
faculty and students to migrate to online class in                               FOR DIGITAL CLASS AT BIMTECH
2020.

Preparedness/Solutions for Digital/E-learning
• Faculty was trained for 30+ hours on how to take online
  class.
• They were trained on Zoom, Google Meet, Google Class, Jam
  board, Socrative and Slido for better engagement with
  students.
• Mock sessions were conducted by all faculty area wise for
  practicing taking online class.
• Training sessions were conducted with all students for online class.
• Training sessions were conducted for all academic staff
  members like program managers and assistants.
• Moodle and Google class rooms were upgraded and
  adopted as E learning platforms.

Upgradation of IT Infrastructure to Facilitate Blended/Digital
Learning
• All 14 classrooms at BIMTECH have been equipped with
  germs resistant 86 inches interactive touch panel with PC
  (Smartboard) for presentation and class delivery.                      • Digital Twin on Google classroom created for classroom
• Cameras have been fitted in all class rooms and also                      management of all physical classrooms.
  provided to all faculty.                                               • Recording of class lectures will be stored in Google drive
• High end laptops with 5th Generation processor and 500 GB                automatically.
  SSD hard drive has been provided to all faculty engaged                • Zoom license was procured for external faculty as well as for
  in active teaching.                                                      specific features by respective programs.
• Faculty were provided with headphones and hand free
  mike to facilitate taking class.
• Internet Network bandwidth upgraded from 400 MB to 1 GB.
• LMS Moodle upgraded to 3.8, all faculty have been
  trained on Moodle.

                                                          IMAGINING
                                                          THE FUTURE

                                                                                                                www.bimtech.ac.in | 05
PGDM
Post Graduate Diploma
in Management

THE POST GRADUATE DIPLOMA IN
MANAGEMENT HAS DEMONSTRATED ITS
EXCELLENCE IN TRAINING FUTURE BUSINESS
LEADERS, WITH GLOBAL ENTREPRENEURIAL
MINDSET. THE PROGRAMME OFFERS
SPECIALIZATION IN MARKETING, FINANCE,
OPERATIONS AND HUMAN RESOURCE. IN
ADDITION TO THE FUNCTIONAL
SPECIALIZATION, PGDM OFFERS BUSINESS
VERTICAL SPECIALIZATION IN SOME OF THE
EMERGING AREAS LIKE BFSI, IT/ITES AND
ANALYTICS TO MAKE THE PARTICIPANTS JOB
READY.

                                                         IMAGINING
                                                         THE FUTURE

                    From the Chairperson's Desk
                    We create an environment to transform PGDM
                    students into business managers/leaders. The
                    programme helps students to acquire not only
                    new skills, techniques and knowledge on key
                    business areas, such as Strategic Management,
                    Finance, Marketing, Operations, Business Ethics
                    and HR, but also to integrate and inter-link
                    these concepts to an enterprise level.

 Short Term Projects, Summer Internship Projects, Simulations,
 and other experiential courses provide opportunities to
 understand the real business scenario.

 Dr. L. Ramani
 Chairperson
 Business Management Programme
 l.ramani@bimtech.ac.in

 06 | www.bimtech.ac.in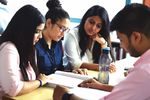 The Flagship Programme, delivering                       Harvard Business Publishing Education,
                                       excellence since 1994.The programme                      Capstone & Markstrat are strategic
                                01     focuses on building need based skills to
                                                                                           04   simulation which gives students the virtual
                                       create & manage sustainable businesses.                  experience of running an organization. The
                                                                                                students are exposed to business decision
                                       PGDM provides opportunity to go for                      making in a highly competitive
                                       industry certification in six sigma from                  environment where future is unpredictable.
                                02     KPMG, marketing research from MRSI
                                       Insolvency & Bankruptcy Code, Financial                  Student gets an opportunity to volunteer
                                       Modelling & Valuations from Insolvency              05   for Short Term Projects/Social Action
PROGRAMME                              Professional Agency of Institute of Cost                 Projects.
                                       Accountants of India, ECBA from IIBA,
HIGHLIGHTS                             certifications offered by NISM, NSE and
                                       Indian Institute of Banking.
                                                                                                Program includes experiential courses on
                                                                                                leadership, Enterprise Lab and Personal
                                                                                                Branding which are critical to be a
                                       Students appreciate the learning freedom            06   successful manager.
                                03     they receive through our exchange
                                       programme. They are exposed to foreign
                                       culture and society and experience an
                                       adventurous journey in any one of the 64
                                       international partnering schools.

COURSE
CURRICULUM

     Trimester I                                   Trimester II                                   Trimester III
     • Design Thinking                             • Business Communication-I                     • Corporate Finance
     • Financial Accounting                        • Human Resource Management                    • Global Business Environment
     • Information Systems Management              • Macroeconomics                               • Research Methodology
        for Business                               • Managerial Accounting                        • Strategic Management
     • Managerial Economics                        • Marketing Management-II                      Experiential Courses
     • Marketing Management-I                      • Operations Management                        • Experiential Learning-III
     • Organizational Behaviour                    Experiential Courses                           • Leadership Lab-III
     • Responsible Business                        • Experiential Learning-II                     • Enterprise Lab & Business Models-I
     • Statistics for Business Analysis            • Leadership Lab-II                            Functional Specialization
     Experiential Courses                          • Enterprise Lab &                             (To select 2 Subjects)
     • Experiential Learning-I                       Business Models-I                            Business Vertical Specialisation
     • Leadership Lab-I                                                                           (To Select 2) /
                                                                                                  Bouquet Course (To select 2)

     Trimester IV                                  Trimester V                                    Trimester VI
     • Business Communication-II                   • Science of Happiness                         Business Vertical Specialisation
     • Capstone Business Simulation                Specialization (To select 3 Subjects)          (To Select 1)/Bouquet Course (To select 1)
     Experiential Courses                          Business Vertical Specialisation
     • Experiential Learning-IV                    (To Select 3) /Bouquet Course
     • Leadership Lab-IV                           (To select 3)
     Specialization (To select 3 Subjects)
     Business Vertical Specialisation
     (To Select 2) /Bouquet Course
     (To select 2)

                    All students have to undergo 10-12 weeks of Summer Internship starting from April

    Enterprise Lab is an experiential course which provides an opportunity for the students to apply theoretical concept in real
    business practice, develop critical thinking in participants for problem solving and decision making with an entrepreneurial
    mindset. The course aims to develop a holistic understanding of the business, integrating the functional areas.

    Course on Leadership Lab: LEAD is a pure experiential course aimed to develop students with necessary leadership skills
    for a successful career ahead. LEAD will provide an opportunity to each and every student to experience, develop and hone
    their leadership skills. The basic premise of this course is 'Learning by Doing'.

                                                                                                                    www.bimtech.ac.in | 07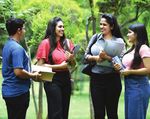 Marketing                              Finance and Banking
                                       • Digital Marketing                    • Advance Financial Statement Analysis
                                       • Sales and Distribution Management    • Financial Services, Products and Markets
                                       • Services Marketing                   • Financial Econometrics
                                       • Consumer Behaviour                   • Investment Management
                                       • International Marketing              • Management of Commercial Banks
                                       • Luxury Marketing                     • Banking Laws and Operations
                                       • Marketing Analytics                  • Business Analysis and Valuation
                                       • Rural Marketing                      • Corporate Banking and Credit Appraisal
                                       • Product and Brand Management         • Derivatives and Risk Management
                                       • Advance Marketing Analytics
ELECTIVE                                                                      • International Financial Management
                                       • Business-to-Business Marketing
COURSE                                 • Customer Relationship Management
                                                                              • Banking Technology Management
                                                                              • Financial Planning and Wealth Management
                                       • Entrepreneurial Marketing
                                                                              • Fixed Income Securities
Electives in four                      • Integrated Marketing Communication
important business                                                            • Mergers, Acquisitions & Corporate Restructuring
                                       • Retail Marketing
functions: Marketing,                                                         • Project & Infrastructure Finance
                                       • Social Marketing
Finance and Banking,                                                          • Treasury and Risk Management in Banks
Human Resources,                                                              • FinTech Analytics: Credit Risk Modeling
                                       Operations & Decision Science
Operations &
                                       • Predictive Business Analytics
Decision Science.                                                             Human Resource
                                       • Process Analysis and Improvement
                                       • Service Operation Management         • Learning and Development
                                       • Data Envelopment Analysis            • Organization Development and Leadership
                                       • Logistics & Warehousing Management   • Human Resource Planning
                                       • Procurement Management               • Talent Acquisition, Retention & Engagement
                                       • TQM-Manufacturing and Services       • HR Metrics & HR Analytics
                                       • Supply Chain Analytics               • Management of Industrial Relations
                                       • Operations Strategy                  • Managing People and Performance in Organizations
                                       • Multi-criteria Decision making       • Compensation Management
                                       • Project Management                   • Labour Legislative
                                       • Lean Sustainable Supply Chain        • Personal and Managerial Effectiveness
               Post Graduate Diploma
 PGDM
               in Management

08 | www.bimtech.ac.in
Apart from the Elective Courses offered in different specializations viz Marketing, Finance,
Operations & Human Resource Management, 2 courses to be selected by students in Trimester-III,
2 courses in Trimester-IV, 3 courses in Trimester-V and 2 courses in Trimester-VI from the
bouquet of courses listed below. Under these Bouquet Courses, students have an opportunity to
get trained in emerging Business Verticals such as Analytics, FinTech, Cyber Security, Media etc.

Bouquet Courses                                               Business Vertical Courses

• Advanced Writing for Business Effectiveness                 BFSI
• Corporate Effectiveness through Theatre Techniques (CETT)   • Advanced Digital Banking
                                                              • Banking Technology Management
• International HRM
                                                              • Digital Insurance
• Leadership, Influence and Power
                                                              • Insurance & Risk Management
• Negotiation and Influencing Skills
                                                              • Managing Customer Wealth
• International Business Management
                                                              • Retail Banking-Liability Products & Other Related Services
• Doing Business in India                                     • Retail Banking-Asset Products & Other Related Services
• Element of Basic Econometrics
• Emerging Economies                                          IT/ITes
• State Of Indian Economy and Business                        • Emerging Technology, Platform, and services (EPS)
• Social Media and Text Analytics                             • Artificial Intelligence and Machine Learning (AIML)
• FinTech and New Age Technologies                            • Enterprise Systems (SAP)
• Retail Banking and Financial Inclusion                      • Digital Technology Consultancy and Business Development (DTCBD)
                                                              • Business Analysis and Requirement Management (BARM)
• Advanced Markstrat Simulation
                                                              • Digital Transformation of Business (DTB)
• ERP for Managers
                                                              • Cyber Security, Ethics and Privacy (CSEP)
• Applied Management Science
                                                              • IoT, Industry 4.0, and Blockchain (IOTB)
• Data Science I – Fundamentals of Data Science
                                                              • Emerging Technology Project and Product Management (ETPP)
• Data Science II - A Glimpse of Data Analytics               • Big Data Management and Analytics (BDMA)
• Data Science III - Powering Data Science                    • Robotics Process Automation & UI Path (RPA)
• Data Science IV - Machine Learning
• Supply Chain Management
• Business Innovation and Growth Strategy
                                                              COURSE PROFILE OF
• Digital Economy and New Business Models                     2020-22 BATCH
• Knowledge Management
• Management of Business Turnaround
• Social Innovation and Entrepreneurship
• Insolvency and Bankruptcy
                                                                 27%                  38%                   17%
                                                                 BE/B.Tech              B.Com               BBA/BBM
• Advance Business Modelling Tools & Techniques
• Artificial Intelligence and Applications in Management
• Emerging Technologies in Management
• IT Consultancy and Business Development (ITBD)
• Value of Information
• IPR Management                                                05%                   10%                   03%
• Business Valuation & Distressed Sales Asset
                                                                     B.Sc.                 BA               Any Other
• Cyber Security

                                                                                                             www.bimtech.ac.in | 09
PGDM-IB
 Post Graduate Diploma
 in Management-
 International Business

Globalization of business is order of the day. In
 nancial services, pharmaceuticals, beverages,
automobiles, information technology etc, Indian rms
— large and small are winning internationally. You
may want to study international business to
understand the developments in these elds, the
challenges in managing international businesses
and the different approaches to accomplish them.
You may also want to study international business
because employers know that their future depends
on success in the world economy and so they need to
recruit those who will make that happen. We stand
on the brink of a technological revolution that will
fundamentally alter the way we live, work, and relate
to one another. In its scale, scope and complexity, the
transformation will be unlike anything humankind
has experienced before.

                                                        IMAGINING
                                                        THE FUTURE

                     From the Chairperson's Desk
                   The International Business Programme of
                   BIMTECH strives to prepare the students for a
                   successful and rewarding career in the field of
                   international business. The course content has
                   been designed to help students understand
                   the complexities of international business and
                   equip them with requisite knowledge, skills
                   and attitude to deal with these complexities.
  Dr. Anuj Sharma
  Chairperson
  International Business Programme
  anuj.sharma@bimtech.ac.in

  10 | www.bimtech.ac.in
Well-designed Course Content And Research                    Foreign Language
                              01     Projects                                                04   In international business, knowledge of foreign
                                     A well-designed course content covering topics               language becomes a great competitive tool.
                                     on general management and topics directly                    Students are provided with the opportunity to
                                     related to the understanding and management of               undergo a two trimester foreign language
                                     international business has been developed. Care
                                                                                                  course in languages such as German, French,
                                     has been taken to ensure that it meets the
                                                                                                  and Chinese etc.
                                     changing industry expectations in providing the
                                     relevant knowledge. In the majority of subjects
                                     there would be regular research based projects          05   International Summer School
                                                                                                  Summer School for 2 weeks with our foreign
PROGRAMME                            that the students have to do as assignments.
                                                                                                  partners has been introduced for IB students in
                                     These are considered essential with a view to
HIGHLIGHTS                           inculcate the aptitude for research and innovation
                                     as well as to put the theoretical knowledge of the
                                                                                                  the month of June.

                                     participants into practice.

                              02     Ports Visits
                                     Visits to sea ports, airports, dry ports and inland
                                     container depots are arranged to enable the                  E- LAB & BUSINESS MODELS is an experiential
                                     students to have first-hand knowledge of the                  course launched for PGDM-International
                                     customs procedures and formalities, the details of           Business students in July 2019. It provides
                                     export/import documentation, the procedures for              opportunity for the students to apply
                                     cargo handling, warehousing, loading and                     theoretical concepts in real business practice.
                                     shipment etc.                                                The course aims to develop critical thinking in
                                                                                                  participants for problem solving and decision
                              03     Regular Industry Interface
                                                                                                  making with entrepreneurial mindset. It helps to
                                     Eminent persons, experts, senior practicing
                                     managers in various fields of international                   develop holistic understanding of the business,
                                     business are invited as guest faculty to deliver             integrating the functional areas and give
                                     lectures as well as participate in panel discussions,        complete understanding of the business
COURSE                               seminars etc. on regular basis. Seminars on
                                     contemporary issues of international business are
                                                                                                  environment and future trends as well. It gives
                                                                                                  students an understanding of how new business
CURRICULUM                           also regularly held. Students are also regularly
                                     sent to attend important lectures and symposium
                                                                                                  verticals and ventures are created.

                                     organized by trade bodies like CII, FICCI etc.

    Trimester I                                     Trimester II                                    Trimester III
    • Statistics for Business Analysis              • Business Analytics                            • International Marketing
    • Marketing Management-I                        • Managerial Accounting                         • Business Research Methods
    • Financial Accounting                          • Marketing Management-II                       • Corporate Finance
    • International Trade & Investment                (Including Markstat for 10 hrs)               • Operations Management
    • Managerial Economics                          • International Trade Operations                • International Strategic Management
     (Including 15 hrs of Macro Economics)          • Foreign Language-II                           • Communication Lab (BC-2)
    • Foreign Language-I                              (Chinese/French/German)                       • International Marketing Research
      (Chinese/French/German)                       • Information Systems Management                • 3 electives in one of the areas of
    • Organizational Behaviour and                    for Business                                    specialization
      Human Resource Management                     • Responsible Business
    • Inter-cultural Business                       • Global Business Environment
      Communication (BC-1)                          • E Lab & Business Models-2
    • E Lab & Business Models-1                     • Advanced Excel for Managers
    • Export Cluster Project                        • Doing Business with Middle East/
                                                      Asia Pacific Countries/BRICs/
                                                      Africa Project

    Trimester IV                                    Trimester V                                     Trimester VI
    • International Supply Chain &                  • Design Thinking                               • Intellectual Property Rights
      Logistics Management                          • International Shipping                        • Business Innovation & Growth Strategy-
    • Geopolitics & Global Risk Analysis            • International Commodity                         Optional Subject *
    • Capstone for Business Simulation                Management                                    • Introduction to ERP-Optional Subject *
    • Emerging Technologies in                      • International Business Laws                   • Introduction to Consulting Management-
      Management                                    • X-Culture Project                               Optional Subject *
    • International Financial Management            • 3 electives in one of the areas of            • Value of Information-Optional Subject *
    • Leadership Experience & Attitude                specialization
      Development (LEAD)                                                                            *Optional Subjects-Select any one
    • 4 electives in one of the areas of                                                             subject from the above list
      specialization

                  All students have to undergo 10-12 weeks of Summer Internship starting from April

   Course on Leadership Lab: LEAD is a pure experien al course aimed to develop students with necessary leadership skills for a successful
   career ahead. LEAD will provide an opportunity to each and every student to experience, develop and hone their leadership skills. The
   basic premise of this course is 'Learning by Doing'.

                                                                                                                      www.bimtech.ac.in | 11
Customization of Learning Journey
                                        IB students of 2021-23 batch have following learning options

                                        Option 1: One Major Specialization
                                        Student can choose one functional area from Marketing, Finance or Operations
                                        and complete 10 courses in the chosen Specialization.

                                        Option 2: Major plus Minor Specialization
                                        Major: Student can choose one functional area and complete 8 courses.
                                        Minor: Student can choose one area from Emerging Business Verticals namely BFSI,
ELECTIVE                                IT & ITeS, Business Analytics and complete 4 courses

COURSE                                  Additional Option
Electives in three                      Student if desires can also choose bouquet courses offered by the different areas
important business                      in term 3, 4 and 5 (Maximum 01 in each term)
functions: Marketing,
Finance and Banking,                    Bouquet Electives (Optional)
Operations &                            General Bouquet Electives are offered in Trimesters 3, 4 & 5. These are optional.
Decision Science.
                                        Marketing                                          Operations & Decision Science
                                        • Service Marketing                                • Predictive Business Analytics
                                        • Sales and Distribution Management                • Process Analysis and Improvement
                                        • Digital Marketing                                • Service Operation Management
                                        • Franchising and Global Retailing                 • Data Envelopment Analysis
                                        • Luxury Marketing                                 • Logistics & Warehousing Management
                                        • Consumer Behaviour                               • Procure Management
                                        • Marketing Analytics                              • TQM-Manufacturing and Services
                                        • Integrated Marketing Communication               • Supply Chain Management
                                        • Business to Business Marketing                   • Operations Strategy
                                        • Customer Relationship Management                 • Supply Chain Analytics
                                        • International Brand Management                   • Multi-criteria Decision Making
                                        • Retail Marketing                                 • Project Management
                                        • Social Marketing                                 • Lean Sustainable Supply Chain
               Post Graduate Diploma

               International Business

                                        • Advanced Marketing Analytics                     • Applied Management Science
 PGDM

                                        Finance and Banking
                                        • Advance Financial Statement Analysis
               in Management-

                                        • Financial Services, Products and Markets
                                        • Investment Management
                                        • Management of Commercial Banks
                                        • Credit Risk Modelling – FinTech Analysis
                                        • Banking Laws and Operations
                                        • Business Analysis and Valuation
                                        • Corporate Banking and Credit Appraisal
                                        • Derivatives and Risk Management
                                        • Financial Econometrics
                                        • Banking Technology Management
                                        • Financial Planning and Wealth Management
                                        • Fixed Income Securities
                                        • Mergers, Acquisitions & Corporate
                                          Restructuring
                                        • Project & Infrastructure Finance
                                        • Treasury and Risk Management in Banks

12 | www.bimtech.ac.in
Business Vertical Courses                                         Core Electives – Bouquet Courses
Banking, Financial Services and Insurance (BFSI)                  (Select any two subjects from the list)
• Insurance & Risk Management                                     • Advanced Writing for Business Effectiveness
• Retail Banking-Asset Products And Other Related Services        • Leadership, Influence and Power
• Retail Banking-Liability Products And Other Related Services    • Negotiation and Influencing Skills
• Digital Insurance                                               • Element of Basic Econometrics
• Managing Customer Wealth                                        • Emerging Economies
• Advanced Digital Banking                                        • State Of Indian Economy and Business
• FINTECH and New Age technologies                                • Social Media and Text Analytics
                                                                  • Advanced Markstrat Simulation
IT/ITes Business Specialization                                   • Data Science I – Fundamentals of Data Science
• Emerging technology, Platform, and Services                     • Data Science II - A Glimpse of Data Analytics
• Artificial Intelligence and Machine Learning                     • Data Science III - Powering Data Science
• Digital Technology Consulting, Business Development             • Data Science IV - Machine Learning
• Cyber Security, Ethics and Privacy                              • Digital Economy and New Business Models
• Enterprise Systems                                              • Knowledge Management
• IoT, Industry 4.0 and Blockchain                                • Management of Business Turnaround
• Big Data Management and Analytics                               • Social Innovation and Entrepreneurship
• Robotics Process Automation & UI Path                           • Business Sustainability
                                                                  • Financial Inclusion
Business Analytics                                                • Sustainability Reporting
• Using R for Analytics                                           • Sustainable Development Goals and
• Data Manipulation & Visualization                                Corporate Social Responsibility
• Optimization Methods                                            • Circular Economy
• Performance Analytics                                           • Insolvency and Bankruptcy
• Machine Learning
• Text Mining & Social Media Analytics                             COURSE PROFILE OF
• Analytics for Pricing and Revenue
• Financial Analytics
                                                                   2020-22 BATCH
• Insurance Analytics

                                                       21%             39%                     21%                08%
• Marketing Analytics
• Supply Chain Analytics
• Retail Analytics                                    BE/B.Tech          B.Com                 BBA/BBM                B.Sc.
• HR Analytics
• Predictive Analytics

                                                      05%              03%                    02%                   01%
                                                          BA              BCA                   BHM                 Any Other

                                                                                                                  www.bimtech.ac.in | 13
PGDM-IBM
Post Graduate Diploma
in Management-
Insurance Business Management

The PGDM-Insurance Business Management (IBM)
introduced in the year 2000, coincided with the opening
up of the insurance industry for private competition.
The aim of the Programme Insurance Business
Management (IBM) of BIMTECH is to turn out
insurance management professional who can, so to
say, hit the track running. To achieve this objective, we
offer cutting edge curricula. The recently introduced
courses on Insurtech, Strategic Management and
Insurance Analytics have added avour to time tested,
conventional insurance subjects both in life and non-
life and as reinsurance. The course is spread over six
trimesters with a two-month summer internship
between the rst and second year. Besides, students
are taught the elements of Actuarial Science,
Marketing, Finance, CRM, OB & HR and Personal
Financial Planning (Wealth Management). Rounding off
the personality traits of the students are accomplished
by focused training in soft skills, corporate visits and
industry-based projects.

                                                                           IMAGINING
                                                                           THE FUTURE
                      From the Chairperson's Desk
                      The Insurance Business Management
                      Programme of BIMTECH continues to be the
                      most admired and valued professional course in
                      the insurance and risk management domain
                      offered in India and, therefore, remains the
                      preferred destination for recruiters when it
                      comes to talent acquisition. Among its
                      distinctive features are its strategic partnership
                      with Swiss Re, academic accreditation with CII-
  UK; joint Certification in Risk Management with Risk Insurance
  Management Society (RIMS) USA; association with leading global
  insurance education providers like LOMA-USA, IIBA (Canada) and
  close liaison with national and international organizations like Asia
  -Pacific Risk and Insurance Association (APRIA), The Federation of
  Afro-Asian Insurers and Reinsurers (FAIR) and Risk Management
  Association of India ( RMAI). The course is also known for its
  research orientation.

  Prof. (Dr.) Abhijit K. Chattoraj
  Chairperson
  Insurance Business Management Programme
  abhijit.chattoraj@bimtech.ac.in

  14 | www.bimtech.ac.in
BIMTECH has a strategic partnership with                 BIMTECH is an academic partner to the
                             01     Swiss Re for campus connects programmes
                                                                                       04    International Institute of Business Analysis,
                                    and other value adding strategies.                       Canada (IIBA) and Two Years' PGDM
                                                                                             (Insurance Business) has been recognized
                                    Life Office Management Association (LOMA),                by the Insurance Institute of India (III),
                             02     USA, is BIMTECH's educational partner and                Mumbai, for 190 credits.
                                    BIMTECH is an approved Third Party
PROGRAMME                           Examination Centre for LOMA exams. Quite           05    Joint certification with Risk Insurance
                                    a few of the life insurance subjects taught at           Management Society (RIMS) USA in Risk
HIGHLIGHTS                          BIMTECH are based on the LOMA
                                    curriculum.
                                                                                             Management at two different levels.

                                                                                             Fraternal relations with Risk Management
                                    PGDM-IBM course has been accredited by             06    Association of India (RMAI) and Federation
                             03     CII, London since 2007. Students get 120                 of Afro-Asian Insurers and Reinsurers
                                    credit points and exemption of 5 CII papers              (FAIR) for joint projects, seminars etc.
                                    on the basis of the PGDM-IBM certification.
                                    From 2015, BIMTECH and CII have come into                Institutional member-Asia-Pacific Risk and
                                    an agreement to launch a dual degree               07    Insurance Association (APRIA).
                                    programme in which the students would
                                    receive a diploma in insurance after
                                    completing the course subject to the
                                    passing of 1 mandatory CII courses.

COURSE
CURRICULUM

    Trimester I                                  Trimester II                                  Trimester III
    • Business Environment                       • Risk Management                             • Property-II (Construction &
    • Insurance Laws and Regulations             • Property-I                                    Engineering Insurance)
    • Principles of Insurance                      (Fire & Consequential Loss)                 • Corporate Finance &
    • Marketing Management + non                 • Channel Management                             Insurance Accounting
      Credit Marketing Analytic Mastak           • Health Insurance                            • Life and Health Insurance Underwriting
    • Business Communication-I                   • Elements of Actuarial Science               • Services Marketing & CRM
    • Organisational Behaviour &                 • Products and Practice of                    • Motor Insurance (Own Damage+TP)
      Human Resource Management                    Life Insurance                              • Business Communication-II
    • Statistics for Managers                    • Strategic Management                        • Business Analytics
    • Leadership Experience and                  • Marketing Research                          • Insuretech (Emerging Technology)
      Attitude Development-Lead                  • Excel Workshop                              • Summer Internship VIVA
                                                   (20 Hours Workshop)                         • Industry Visit
                                                 • Leadership Experience and                   • Leadership Experience and Attitude
                                                   Attitude Development-Lead                     Development-Lead

    Trimester IV                                  Trimester V                                  Trimester VI
    • Liability Insurance                         • Global Perspectives in Insurance           • Financial Services & Personal
    • Employee Benefit                             • Basics of Entrepreneurship                   Financial Planning
    • Advanced Health Insurance (Elective)        • Managing Funds of Insurance                • Casualty Insurance
    • Advanced Risk Management (Elective)           Companies                                  • Responsible Business
    • Advanced Insurance Law (Elective)           • New Product Development
    • Marine Cargo & Hull Insurance
    • Reinsurance
    • Insurance Analytics
    • Leadership Lab

                  All students have to undergo 10-12 weeks of Summer Internship starting from April

   Course on Leadership Lab: LEAD is a pure experien al course aimed to develop students with necessary leadership skills for a
   successful career ahead. LEAD will provide an opportunity to each and every student to experience, develop and hone their
   leadership skills. The basic premise of this course is 'Learning by Doing'.

                                                                                                                 www.bimtech.ac.in | 15
MoU with Swiss Re                               Launch of "PG Plus" Programme with CII-UK
                                              BIMTECH signed an MoU with Swiss Re's           BIMTECH launched a dual degree programme
                                              Global Services Delivery Centre, Bangalore      named "Post Graduate Diploma Plus" for its
                                              for an exclusive tie-up on Campus Connect       PGDM-Insurance Business Course students in
                                              in April 2015. The aim of the partnership is    association with Charted Insurance Institute-UK
                                              to improve the level of professional            on July 2nd 2015. CII-UK had been
                                              insurance education in the country and          collaborating since 2010 in the form of
                                              make the insurance students industry-ready.     accreditation of its PGDM-Insurance Business
                                              Through this partnership, Swiss Re brings in    Management course. The new arrangement is a
                                              its unmatched global expertise in               step to take the existing relation to the next
STRATEGIC                                     reinsurance to BIMTECH, helps in its            level. Under the new arrangement, the students

TIE-UPS                                       curriculum build-up, provides access to
                                              customized workshops and learning
                                                                                              successfully completing the programme will
                                                                                              achieve dual qualifications: Diploma in
                                              resources. Swiss Re gets opportunities to tap   Insurance from CII and Post Graduate Diploma
                                              talents from BIMTECH, a pioneer in              in Insurance Business Management from
                                              insurance post-graduate education in India,     BIMTECH.
                                              on a priority basis.
                                                                                              This tie-up endorses BIMTECH's commitment to
                                              Besides, BIMTECH collaborates with Swiss Re     improve professional standards & technical
                                              in academic projects, seminars, workshops,      insurance knowledge at a global level.
                                              webinars, live-projects, etc. with a view to
                                              promoting greater professionalism in            BIMTECH and Risk and Insurance Management
                                              insurance education in India. Swiss Re gets     Society (RIMS) signed a Memorandum of
                                              representation in the Academic Council of       Understanding on November 16, 2018 in the
                                              BIMTECH's Programme for Insurance               BIMTECH Campus to propagate and bolster risk
                                              Business Management, which decides on           management education in India. A dedicated
                                              curriculum, campus connects, industry           space in the BIMTECH Library called "RIMS
                                              projects etc. A certification programme in       Corner" displays the publications, papers and
                                              Reinsurance is run by Swiss Re where the        Journals of RIMS, which students and visitors
                                              trainers impart educational inputs on the       could access.
                                              subject with practical scenarios and case
                                              studies to ensure that the students hit the
                                              ground running.
               Insurance Business Mangement
               Post Graduate Diploma
 PGDM
               in Management-

16 | www.bimtech.ac.in
COURSE PROFILE OF
                         2020-22 BATCH

                          25%         36%         31%
                          BE/B.Tech    B.Com      BBA/BBM

                          05%         03%
                              BA      Any Other

BIMTECH curriculum
offers exciting
options with clarity
of choice to help make your
decision easier.

                                                    www.bimtech.ac.in | 17
PGDM-RM
 Post Graduate Diploma
 in Management-
 Retail Mangement

Birla Institute of Management Technology (BIMTECH)
was a pioneer in introducing the Post Graduate
Professional Course in Retail Management in India in
year 2002 in order to supply quality managers, capable
of shouldering responsibilities in a highly competitive
retail marketing environment. The mission is to
transform the students' future by creating
opportunities for them. The programme is approved by
All India Council for Technical Education (AICTE,
Ministry of Education, Government of India) and is also
accredited by the Association of Indian Universities
(AIU) for equivalence with an MBA. It is a two years
full-time residential course which provides in-depth
knowledge for not just all aspects related to retail
marketing but also gives exposure to core
management areas such as Marketing Management,
Financial Accounting, Organizational Behaviour,
Quantitative Management and Economics.

                                                                     IMAGINING
                                                                     THE FUTURE

                     From the Chairperson's Desk
                    The Indian retail industry is one of the
                    fastest growing industries in the world.
                    India's retail sector is experiencing
                    exponential growth. Healthy economic
                    growth, changing demographic profile,
                    increasing disposable incomes,
                    urbanisation, changing consumer tastes and
                    preferences are some of the factors driving
  the growth of this Industry. Increasing participation from
  foreign and private players has given a boost to this industry.
  This has intensified the need for trained retail managerial
  talent with the requisite knowledge skills and abilities to take
  up leadership roles in the industry.

  Dr. Gagan Katiyar
  Chairperson
  Retail Management Programme
  gagan.katiyar@bimtech.ac.in

  18 | www.bimtech.ac.in
Understanding of both back end and front end                Mock sessions from industry experts and
                             01    operations of retail industry through industrial       04   personality grooming sessions for the students.
                                   visits to different retail formats, warehouses, and
                                   factories.                                                  Get a chance to learn about the concepts of
                                                                                          05   retail pertinent to their chosen field of elective
                                   Experiential learning through short term projects           in retail domain.
PROGRAMME                    02    during first year, which gives the student an
                                   opportunity to interact with industry experts and           Industry interaction during classes by
                                                                                          06
HIGHLIGHTS                         further helps them in attaining the desired
                                   summer internships of their choice.
                                                                                               experienced academicians & industry experts
                                                                                               from the Retail Industry.

                                   On Job Training (USP of Retail Programme) makes             Retailia-the Retail Club and Frooosh-a retail
                             03    student receive first-hand retail experience while           venture plays a key role in shaping the students
                                   pursuing the course.                                   07   learning experience by working in team and real
                                                                                               environment.

COURSE
CURRICULUM

    Trimester I                                   Trimester II                                   Trimester III
    • Business Communication-I                    • Corporate Finance                            • Business Communication-II
    • Financial & Managerial Accounting           • Management Science                           • Design Thinking
    • Managerial Economics for Retailers          • Marketing Management-II                      • Inventory & Logistics Mgmt.
    • Marketing Management-I                      • MIS & Advance Excel                          • Macroeconomics for Retailers
    • Organisational Behaviour & HRM              • Responsible Business                         • Mall Management
    • Retail Concepts & Environment               • Retail Store Management                      • Research Methodology
    • Statistics for Business Analysis            • Services Marketing                           • Retail Consumer Behaviour
    • Supply Chain Management                                                                    • Sales & Distribution Management
                                                                                                 • Visual Merchandising

    Trimester IV                                  Trimester V                                    Trimester VI
    • Buying & Merchandising                      • Category Mgmt. & Private Labels              • Franchising Management
      Management                                  • Entrepreneurial Mind-Set                     Electives: 1 out of 2 with minimum
    • Digital Commerce                            • ERP for Retail Manager                       strength of 15 students
    • Global Retailing                            • Legal Framework for Retail Business          • Customer Relationship Management
    • Strategic Management                        Electives: 2 out of 4 with minimum             • Emerging Technologies in Retail
    Electives: 2 out of 4 with minimum              strength of 15 students
      strength of 15 students                     • Digital Marketing
    • Integrated Marketing                        • Product Brand Management
      Communication                               • Retail Analytics- II
    • Retail Analytics-I                          • Rural Retailing
    • Retail Banking
    • Retail Luxury

                  All students have to undergo 10-12 weeks of Summer Internship starting from April

   Course on Leadership Lab: LEAD is a pure experien al course aimed to develop students with necessary leadership skills for a successful
   career ahead. LEAD will provide an opportunity to each and every student to experience, develop and hone their leadership skills. The
   basic premise of this course is 'Learning by Doing'.

                                                                                                                     www.bimtech.ac.in | 19
FROOOSH
                                       FROOOSH, is a self-sustaining venture for the students to practically apply their
                                       knowledge and get a hands-on experience of running a store. The aim is to develop an
                                       understanding of the retail environment and carry out real-life store processes, thereby
                                       providing them learning of both front-end and back-end aspects of Retailing.

                                       On Job Training
                                       OJT, On Job Training, an experiential course, based on real-time understanding of the
                                       business, provides an opportunity to put into practice concepts learnt in a classroom
                                       environment. The aim is to develop an industry interaction so that students can acquire
                                       the experience of a Retail store which will bridge the gap between academic learning
                                       and field learning.
               Post Graduate Diploma
 PGDM
               Retail Management
               in Management-

20 | www.bimtech.ac.in
BIMTECH - Retailers Association of India (RAI) Partnership
BIMTECH and Retailers Association of India (RAI), a not for profit organisation, being the unified voice of Indian Retailers have
signed an agreement in October 2018. Under this agreement, RAI provides branding and visibility to BIMTECH in its HR
Conclave-Manning Modern Retail (MMR) and networking opportunities at RAI's regional event PAN India. It also helps students
of BIMTECH to connect with RAI member organizations for student's Summer Internship/Short Term Project/On Job
Training/Final placement.

COURSE PROFILE OF
2020-22 BATCH

 29%               25%                31%
 BE/B.Tech           B.Com            BBA/BBM

 09%               04%                02%
     BA               B.Sc.              BCA

                                                                                                           www.bimtech.ac.in | 21
PGDM-EXE
 Post Graduate Diploma
 in Management-
 Executive

PGDM (Executive) is aimed at working professionals who want
to move up in their career and step into functional or
leadership roles. The Executive programme brings such
professionals on one platform which gives amazing
perspectives to this extraordinary group. It presents an
ecosystem and unique environment of learning that enables
participants to discover their true capacity, unlock their real
potential and prepares them at an incredible pace to deal with
fast changing complexities in the world of business today.
PGDM (Executive) Programme not only gives rigor on
fundamentals of management but also prepares for
transformational leadership, which is induced through few
signature touch-points. Participants choose their academic
vertical from Marketing, Finance, Human Resource,
Operations Management & Technology Management.

SPECIALISATION
• General Management
• International Accounting

Offering a highly specialized and industry oriented knowledge
and skill set in collaboration with ACCA (Association of
Chartered Certi ed Accountants) is new specialisation now.
This will give ACCA course exemptions and certi cation of the
ACCA and open gateway to top consulting rms' opportunity. It
is aimed at transforming today's professionals into
responsible leaders of tomorrow in Finance & Accounting
domain.

                                                                         IMAGINING
                                                                         THE FUTURE

                      From the Chairperson's Desk
                       The Executive Programme not only places rigour
                       on fundamentals of management but also
                       prepares students for transformational
                       leadership, which is induced through a few
                       signature touch-points. World-class mentors
                       and professors, an industry network of more
                       than 400 CXOs, global and special Indian
                       module, and alumni mentoring make the
                       experience of a 'Professional in Making'. While
   the destination is worthy, the journey itself is enriching.

   Dr. Rahul Singh
   Chairperson                                                              For admission enquiries contact
   PGDM-Executive                                                           Email: pgpx@bimtech.ac.in
   rahul.singh@bimtech.ac.in
                                                                            Mob.: 82875 34144
                                                                            https://www.bimtech.ac.in/programs/pgpx/
  22 | www.bimtech.ac.in
Unique 15 months full-time programme for        Globally and nationally renowned mentors
                   01   working professionals.
                                                                   04   and faculty.

                        New Age Economy and Industry 4.0 aligned        Global and Indian Immersions with
                   02   curriculum.                                05   renowned universities and consulting
                                                                        firms.
                        Experiential learning through practice
                   03   courses.                                        Placement edge in Indian firms and MNCs.
PROGRAMME                                                          06
HIGHLIGHTS

                             Organization & Strategy                 Accounting and Finance
                             • Foundations of Markets and            • Financial Accounting
                               Consumption                           • Corporate Financial Management
COURSE                       • Introduction to Strategy              • Applied Corporate Finance

CURRICULUM                   • Design Thinking - Lead the Need
                             • Global Business Dynamics
                                                                     • Hedge Funds and Investment
                                                                       Management
                             • Embracing Complex Change              • Project Finance
PGDM (Executive)             Operations Management
                                                                     • Banking and Operations
                                                                     • Financial Services and Insurance
                             • Operations Management
                             • Competitive Supply Chains             Leadership and Change
                             • Operations Strategy                   • Business and Society
                                                                     • Innovations and New Business
                             Data Science                               Models
                             • Data and Decision Making              • Scenario Planning and Strategic
                             • Advanced Data Analytics                  Thinking
                                                                     • Consultancy Management
                             Marketing
                             • Marketing Management                  Human Resources and Communications
                             • New Product Management                • Leadership Communication–I
                             • Managing Customer Value               • Leadership Communication–II
                             • Management of Services                • Organisation Behaviour
                             • Marketing Research                    • Negotiation Management
                             • Retail Business and Formats
                             • Rural Marketing                       New-age Business Management
                                                                     • Building Business in Asia – Africa
                                                                     • Technology Management
                                                                     • Digital Business and New Economy
                                                                     • IoT Business and AI

                            Accounting                              Organization Behaviour & HR
                            • Business Scenario & Accounting        • Leadership & Change
                            • Management Accounting                 • Negotiation Skills
 Professional               • Financial Accounting
                            • Performance Management                Technology
 Accounting                 • Taxation                              • Digital Economy & New Business Models
                            • Audit & Assurance
                                                                    Law
                            Finance                                 • Corporate & Business Law
                            • Financial Management
                            • Advanced Financial Management         Marketing
                            • Financial Reporting                   • Marketing Management
                            • Advanced Performance Management
                                                                    Data Science
                            Business and Strategy                   • Data & Decision Making
                            • Design Thinking
                            • Strategic Business Reporting          Governance & Ethics
                            • Strategic Management                  • Strategic Business Leader
                            • Consultancy Management                • Ethics & Professional Module

                                                                                            www.bimtech.ac.in | 23
FELLOW
 PROGRAMMES
BIMTECH offers FPM (Fellow Programme in
Management) and an EFPM (Executive Fellow
Programme in Management) at the doctoral level.
These programmes are approved by AICTE. The
programmes are designed to build research
competencies in doctoral students and develop their
capacity for knowledge advancement and
dissemination.

Objective and Functions
The Fellow Programmes, which are in line with similar
offerings of the IIMs, help in meeting the teaching and
research requirements in society, academia, and
industry, and in contributing towards creating future
generation of scienti c researchers in management
studies.

                                                IMAGINING
                                                THE FUTURE

                     From the Chairperson's Desk
                     The Centre for Research Studies, through
                     its doctoral programmes, strives towards
                     the mission of developing management
                     faculty as global thought leaders. At the
                     same time the Centre endeavours to
                     transform young researchers into
                     innovative thinkers and solution providers.

  Dr. A.V. Shukla
  Chairperson
  Centre for Research Studies
  chairperson.dp@bimtech.ac.in

  24 | www.bimtech.ac.in
Thorough and comprehensive training in              Personal supervision by distinguished
             01   research methodologies for a successful
                                                                 04   faculty members who are
                  academic career in leading B-Schools.               uncompromisingly committed to student
                                                                      success.
                  Multiple areas of study allowing scholars to
             02   research topics of specific interests.               Encouragement of academic collaboration
                                                                 05   for addressing priority and gap areas in
                  Students can choose between full time               knowledge of management theory and
             03   positions (with scholarships) and part time         practice.
                  positions according to their needs.
PROGRAMME                                                        06   Participation in International Conference/
                                                                      Seminar under sponsorship by BIMTECH.
HIGHLIGHTS

                         The Fellow Programme in                          Nature and Structure of the
                         Management offers research                       Fellow Programme
                         opportunities in the                     The programme in the First Phase offers
                         following areas:                         compulsory courses, among others, in
                                                                  Philosophy of Research, Literature Review,
                         • Operations and Decision Sciences
                                                                  Writing Research Paper, Case Writing and
COURSE                   • Strategy, Innovation and               Research Methodology, spread over a period
                                                                  of 18 months. Thereafter every scholar
CURRICULUM                Entrepreneurship
                                                                  presents a Thesis Proposal before the
                         • Business Communication                 Doctoral Committee. In the Second Phase,
                                                                  subsequent to approval by the doctoral
                         • Economics
                                                                  committee of BIMTECH, the research scholar
                         • Marketing                              undertakes research on the selected topic
                                                                  culminating in the preparation and
                         • OB & HR
                                                                  submission of a thesis. Successful evaluation
                         • Finance                                leads to award of title of Fellow in
                                                                  Management.

                                                                                        www.bimtech.ac.in | 25
OUR RESOURCES
              THE MENTORS
  Faculty members are said to be the 'key resource' of any institution of higher learning.
  BIMTECH prides itself on a 60+ strong full time faculty base which provides an optimal
  mix of top level industrial and academic experience and rich cultural diversity to greatly
  enhance the learning experience. The faculty profile of the Institute enjoys wide
  diversity in terms of age, gender, regional background and field of experience.
  This translates into a unique learning experience which students passing out
  from here cherish for many years in future.

26 | www.bimtech.ac.in
Dr. H. Chaturvedi                   Dr. Girish Jain            Prof. Amrendra Pandey
Director                            Assoc. Professor           Asstt. Professor

Dr. Anupam Varma                    Dr. Vineeta Dutta Roy      Prof. Veenu Sharma
Dy. Director & Dean Academics       Assoc. Professor           Asstt. Professor

Dr. A. Sahay                                                   Prof. Ankur Kulshrestha
                                    Prof. Kamal Kalra
Professor & Dean Research                                      Asstt. Professor
                                    Assoc. Professor
Dr. K. C. Arora                                                Dr. Anushree Tandon
Professor & Registrar               Prof. Manoj K Pandey       Asstt. Professor
                                    Assoc. Professor
Dr. A. K. Dey                                                  Dr. Subhanjan Sengupta
Professor                           Prof. Manoj Pant           Asstt. Professor
                                    Assoc. Professor
Prof. R. J. Masilamani                                         Dr. Khanindra Ch. Das
Professor                           Dr. Krishna Akalamkam      Asstt. Professor
                                    Assoc. Professor
Dr. Gokulananda Patel                                          Dr. Monika Jain
Professor                           Dr. Meena Bhatia           Asstt. Professor
                                    Assoc. Professor
Dr. Jagdish Shettigar                                          Dr. Kuldeep Lamba
Professor                                                      Asstt. Professor
                                    Prof. Somonnoy Ghosh
                                    Assoc. Professor           Dr. Pooja Malik
Dr. A. V. Shukla
Professor                                                      Asstt. Professor
                                    Dr. Gagan Katiyar
Prof. Dhruva Chak                   Assoc. Professor           Dr. Shradha Kabra
Professor                                                      Asstt. Professor
                                    Dr. Archana Shrivastava
Prof. K. K. Krishnan                Assoc. Professor           Prof. Manoj Pareek
Professor                                                      Asstt. Professor
                                    Dr. Jaya Gupta
Prof. Kishore K Sinha               Assoc. Professor           Dr. M. Akbar
Professor & Dean                                               Advisor
(Executive Education)               Dr. Pooja Misra
                                                               Dr. Shalini Singh
                                    Assoc. Professor           Consultant
Prof. Sunil Sangra
Professor                           Dr. Sourabh Bishnoi
                                                               Academic/Research Associate/Scholars
                                    Assoc. Professor
Prof. Akhil Pandey
Professor                                                      Ms. Meera Kapoor
                                    Prof. Pratik Priyadarshi
                                                               Academic Associate
Prof. Sanjiva S Dubey               Assoc. Professor
Professor                                                      Ms. Shreya Mishra
                                    Prof. Himanshi Tiwari      Research Associate
Dr. Abhijit K Chattoraj             Asstt. Professor
Professor                                                      Ms. Aditi Mudgal
                                    Prof. Rajeev Sharma        Research Scholar
Prof. K. R. Chari                   Asstt. Professor
Professor & Dean (Student Welfare                              Mr. Saurabh Pradhan
& Support Services)                 Dr. Navin K. Shrivastava   Research Scholar
                                    Asstt. Professor
Dr. Pankaj Priya                                               Ms. Surbhi Cheema
Professor                           Dr. Kapil Garg             Research Scholar
                                    Asstt. Professor
Dr. A. Bose                                                    Ms. Shailee Singh
Professor                                                      Research Scholar
                                    Dr. Monika Mittal
Dr. Rahul Singh                     Asstt. Professor           Mr. R. Satya Krishna Sharma
Professor                                                      Research Scholar
                                    Prof. Chanchal Kushwaha
Dr. L. Ramani                       Asstt. Professor           Ms. Reeti Kulshrestha
Professor                                                      Research Scholar
                                    Prof. Nimisha Singh
Dr. Manosi Chaudhuri                Asstt. Professor           Ms. Daitri Chatterjee
Professor                                                      Research Scholar
                                    Dr. Archana Singh
Prof. Ashok Kumar Malhotra          Asstt. Professor           Ms. Nivedita Jha
Professor                                                      Research Scholar
                                    Dr. Arindam Banerjee
Prof. N. N. Sharma                                             Ms. Maya Vimal Pandey
                                    Asstt. Professor
Assoc. Professor                                               Research Scholar
                                    Prof. Saloni Sinha         Ms. Suman
Dr. Anuj Sharma
Assoc. Professor                    Asstt. Professor           Research Scholar

Dr. Abha Rishi                      Dr. Itilekha Dash          Mr. Abhay Agrawal
Assoc. Professor                    Asstt. Professor           Research Scholar
                                                                                    www.bimtech.ac.in | 27